Mon, 26 March 2018
201: Design an At-Home Strength Training Program That Works
~The Simple Sophisticate, episode #201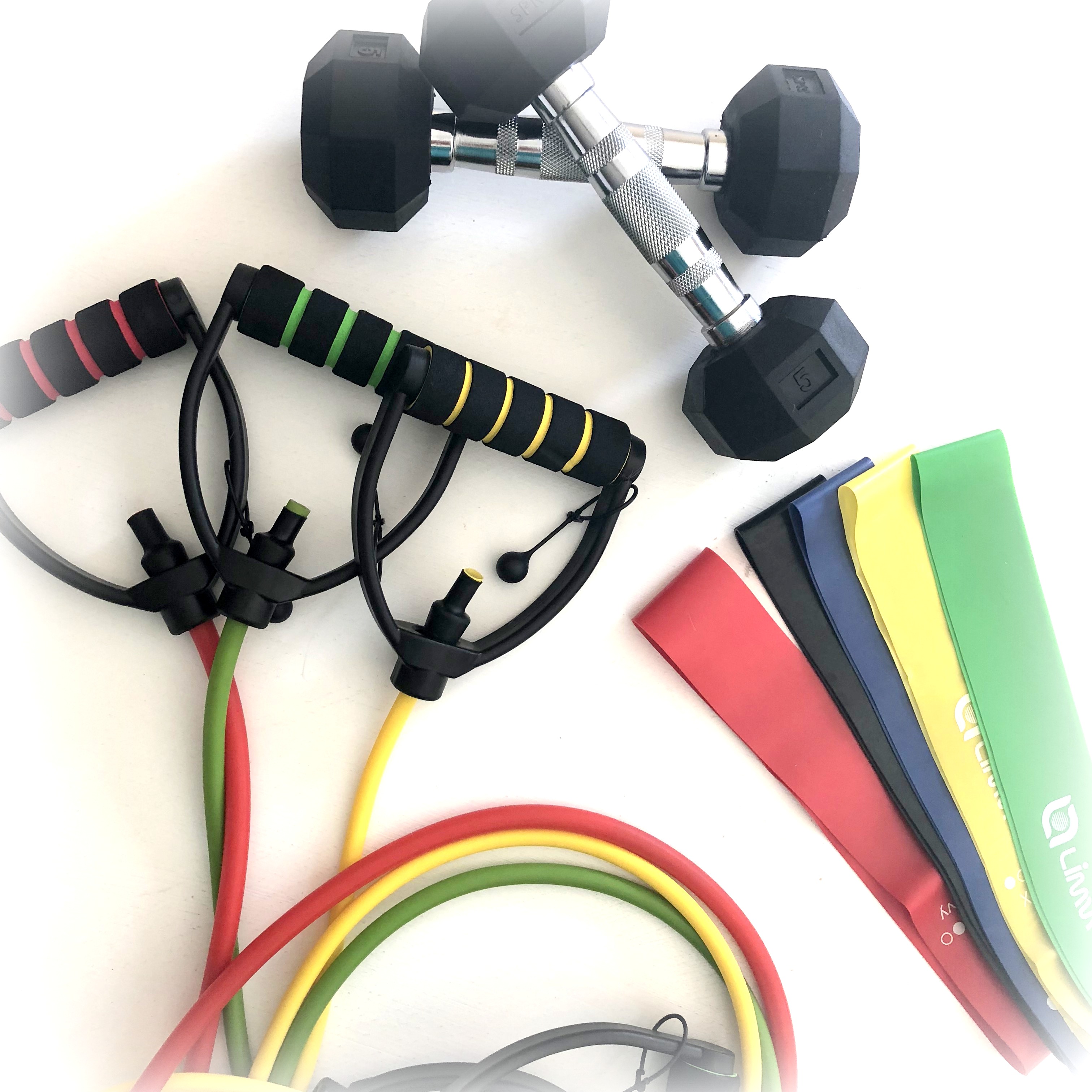 "Exercise should be regarded as tribute to the heart." —Gene Tunney
Disspell the myths, push through the pain, discover what you do not know so the wrong information no longer holds you back. The concept of good overall physical health is a tripod: aerobic, strength and flexibility. A regular regimen which includes these three components will offer a firm foundation of lasting health. When we pair strong physical health with emotional and mental health, we are a mighty force with the potential to live well. As 2018 began, one of my resolutions was to improve the quality of my strength program. As I shared in TSLL's first book, in chapter six which focuses on health and beauty, my approach to creating a strength program is to hire a personal trainer for at least one session and hire them to help you design an at-home working routine. Having done this more than thirteen years ago, I realized I may need a refresher to my routine. The opportunity to work with an expert in the field of fitness as well as health and nutrition was something I didn't want to squander. Yes, I know the basics of health. As a collegiate athlete who has competed at the national level, and throughout my entire childhood, as well as coached varsity volleyball in high school, I knew the general concepts of proper form, body awareness and possible exercises. What I didn't have was accountability and someone to push me further than I would push myself. After all, having the energy and the time to accomplish what I want is typically the biggest obstacle I run up against, as I have a feeling most of us do, when it comes to changing the quality of our lives. It's not that we don't know better or don't want to make the change, it the ability (willpower, time, support) that is lacking. Wanting to gain as much benefit from my sessions as possible, I had a list of questions in my mind to address my concerns and questions as well as a clear set of objectives I hoped to attain. Objectives:
an effective strength routine I can complete at home
a challenging routine that keeps my body toned, lean, and strong
to habituate in my mind the act of the created routine
Questions & Concerns:
How to not become bulky, what causes this to happen?
What should I eat and when to support my objectives?
How often and how long?
What equipment do I really need at home to complete my routine?
For ten weeks, each Monday, I met with my personal trainer at a local gym. For an hour we went through a training session which was different each week. Later in the week, I would take an hour at home and follow that particular week's strength routine, fitting in a total of two strength routines each week. Part of the reason I hired the trainer for 10 sessions was to accomplish my third objective: to create a habit. Sure enough, now that I have been on my own for two weeks, every Monday afternoon or evening, I carve out 1 hour and get to work. I have chosen a day that works best with the rest of my schedule (blogging and teaching, as well as my walking schedule with the dogs). I have also found tending to my first strength routine of the week on Monday is a wonderful way to start the week as I feel I have accomplished something that does take a lot of willpower, and at the beginning of the week, I have far more than I would have on even Tuesday, let alone Wednesday or Thursday and especially Friday. The component my trainer made available through our sessions together was her knowledge of eating well paired with proper fitness. As a nurse and health coach, she answered many questions that I raised as well as offered a multitude of different ideas for eating well and what to eat directly before and after my training sessions (good carbs and protein). The benefits of regularly incorporating a strength routine into your overall health regimen are immense now and throughout your entire life (US Supreme Court Justice Ruth Bader Ginsburg at the age of 85 just released her new book The RBG Workout which include many of the exercises in my new workout - planks anyone?), and below are the most important reasons to create a plan that is effective and consistently adhered to as reported by the Mayo Clinic.
Reduce the potential of osteoporosis in later years. Bone strength is greatly increased with regular strength training.
The calories keep on being burned. Metabolisms increase, caloric burn continues long after the workout and thus a leaner body results (so long as the eating regimen is in proper alignment).
Can reduce chronic pain and health maladies such as back pain, heart disease, depression, diabetes, arthritus and obesity.
Improves the mind's agility. Some studies have revealed a connection between regular strength training and the mind's ability to learn new skills and improve memory and analytical thinking.
The truth about about strength training and losing weight is that as The New York Times reported in 2015, if we do not pair our physical fitness — both aerobic and strength training — with a diet of moderation and balanced nutrition, we thwart the positive results that can be possible. (read: How to Enjoy Eating Every Day and Love the Results, episode #165) What does my new strength training entail? Below are the components.
2-3, 45 minute - 1 hour sessions each week
Goal each week: work out both upper and lower in either individualized sessions or combo sessions

Visit WorkOutLabs.com to see in illustrations as well as build your own routine based on the part of the body you want to train.

Begin with a 5 minute aerobic warm-up: walking, rowing, stairs, etc.
Determine what will be the focus: upper, lower or both
determine how many sets and how many repetitions in each set

I usually choose to do three sets of 10, or graduated, 12-10-8; four sets if I am feeling as though I have energy
Begin with the most challenging items first (to boost your confidence and get them out of the way)
Incorporate abs into every workout by simply keeping them tight to maintain your balance and proper form.
Create circuits of 2-4 different exercises, each with their sets and repetitions as it creates "segments" for your workout.

Example: Ab workout — knee tap crunches, plank hold and hallow hold (each 10x or 10 seconds, 3 sets of each)

End with a full abdominal segment

5 segments is usually what I include in strength routine
Drink water throughout

Never back-to-back sessions

Equipment used

:

An elimination or reduction of the following foods

:

pasta
alcohol
highly processed foods
added sugar

Sample Lower Body workout

:

5 minute warm-up - walking or jumping jacks or jump rope
walking lunges, air squats, 1 leg deadlift (10x, 3 sets)
sled down and back in the hallway (see image with Norman in the chair below), kettlebell squats, knee to chest with 1 second pause (works the abs and arms as well). 3x, 10 each or 10 yards for the sled each way.
banded kickbacks, ball hamstring curl, ab sit-ups, wall sit (3x, 10 repetitions)
ball v-up, reserve side lung (3x, 12-10-8 repetitions)
ab work: leg lifts, with weight behind head to overhead, oblique twists, straight arm pulses; 12-10-8

Sample Upper Body workout

:

5 minute warm-up - see above
inchworm with pushup, walking lunges with bicep curl, shoulder taps, wall touch sit-ups; 4 sets, 5-10 repetitions
push ups, upright row, chest press; 3 sets, 12-10-8
tricep curl, row, box push-up, lateral raise, overhead press, bent over fly; 3 sets, 12-10-8
ab work: wall touch, knee touch, knee to chest, plank knee to chest; 3 sets, 10 repetitions

Sample Combo workout

:

pick and choose 2-3 of each workout above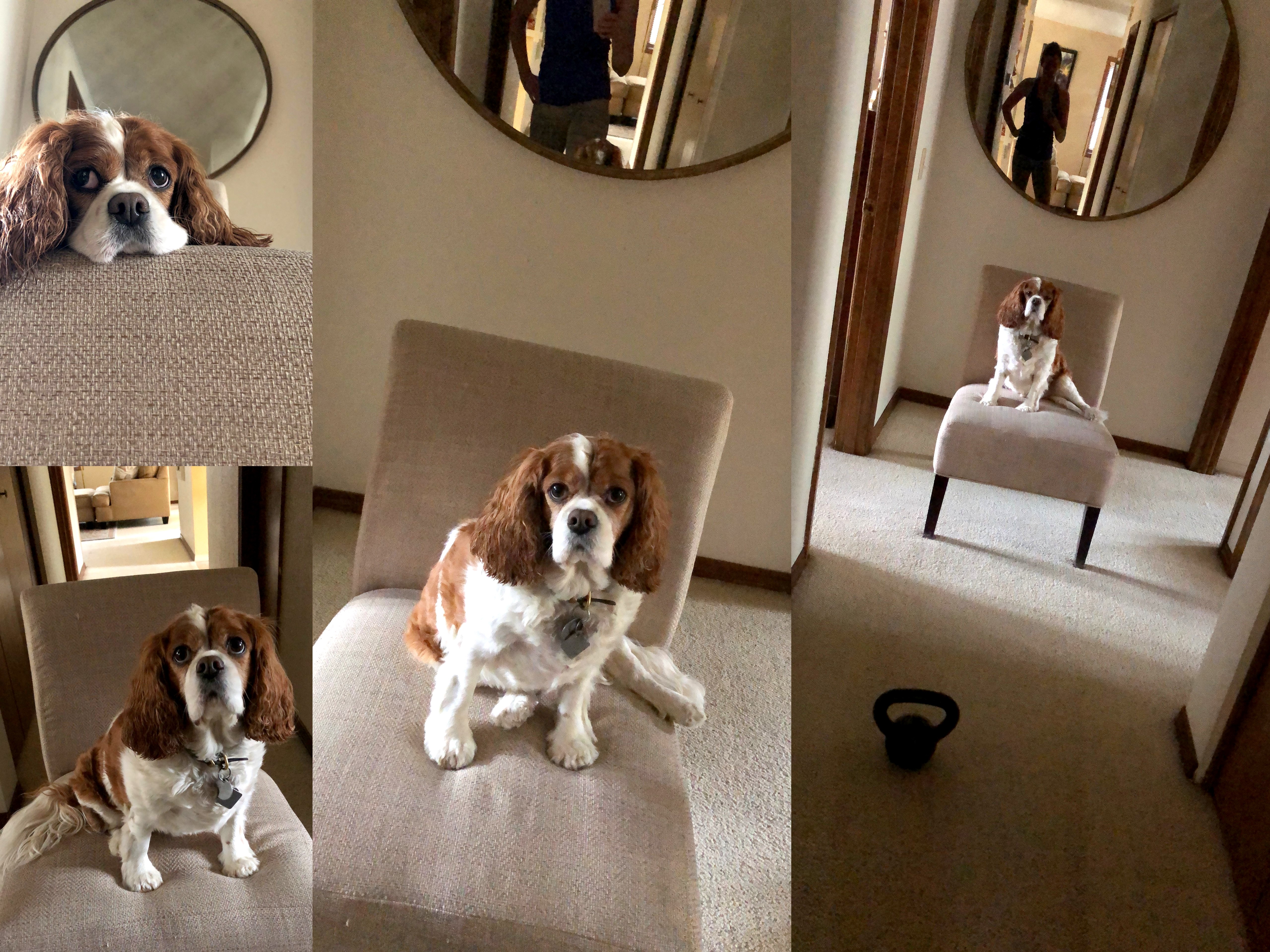 ~Norman as weight on the "sled". Counter-clockwise beginning in the lower lefthand corner: (1) First go-round, Norman are you ready? (2) after two lengths of sliding - I've got this; (3) Are we done?; (4) I am exhausted as you look, but anytime you want to push me again, I am here.~
Results and Outcome Thus Far The positive changes I have seen 12 weeks into my new strength training are gradual, but promising. While I do not get on a scale as muscle mass weighs more than fat, I instead pay attention to how my clothes fit: are my pencil skirts tight or do they easily slip on? which loop in my belt am I using? Can I fit comfortably into my jeans? While our bodies do fluctuate throughout the month, understanding our body's rhythms and how we feel after eating certain foods is part of understanding and determining whether our bodies and thus our health is on track. One improvement I have noticed is that my ability to hold poses in yoga has improved which is something I have always wanted to do since I began yoga more than seven years ago. And one of my fears was not realized (bigger shoulders). Yes, my shoulders and arms are slightly more defined, but they are no larger than they were when I wasn't doing my strength training. With the attention to a well-rounded arm strength routine, my entire arm is more capable of holding my body. One detail that was an important point for me to learn was that my body will swell up approximately 2-3 days after a strength training session. While I knew it would be sore (and it was especially so after the first week's session), I didn't realize it was also sweeling due to the body and muscles attempting to heal itself. It is important to note this temporarily change because it will feel (because it is) as though your muscles are expanding, but they will heal and in 2-3 days, the swelling will be gone. Since I keep my weights small (5lb for arm workouts and use high repetition), bulkiness is not something to fret about as was one of my questions from the beginning. The key to losing inches or maintaining the weight we have if that is the goal is to eat smart but not deprive ourselves and workout consistently while mixing up the routine we do each time to keep our muscles on their toes. I don't know if I'll ever fit into size 4 (US) jeans again as I am currently between a 6 and an 8, but the size doesn't matter so much anymore as my goal is to keep my body healthy and strong so I can be hiking, paddleboarding, taking yoga classes and cross country skiing well into my 80s and 90s, as well as go on lengthy walks with my dogs. I hope my experience has helped you, and while this is my tailored routine based on my time with a personal trainer, I do encourage you to seek out an expert in fitness and nutrition who can give you a personal plan for strengthening your body as well. As an investment in our health, I am confident you will see great value in receiving answers to questions you may have regarding your health and fitness journey. ~SIMILAR POSTS/EPISODES from the ARCHIVES YOU MIGHT ENJOY:
~Why Not . . . Lose Those Last 10 Pounds?
~To Get and Stay in Shape: Keep It Simple, episode #190
~15 Things to Do to Not "Feel Fat", episode #52
~Learn more and sign up for TSLL's Weekly Newsletter
Petit Plaisir
~Learn more about why I love this book in a full review here.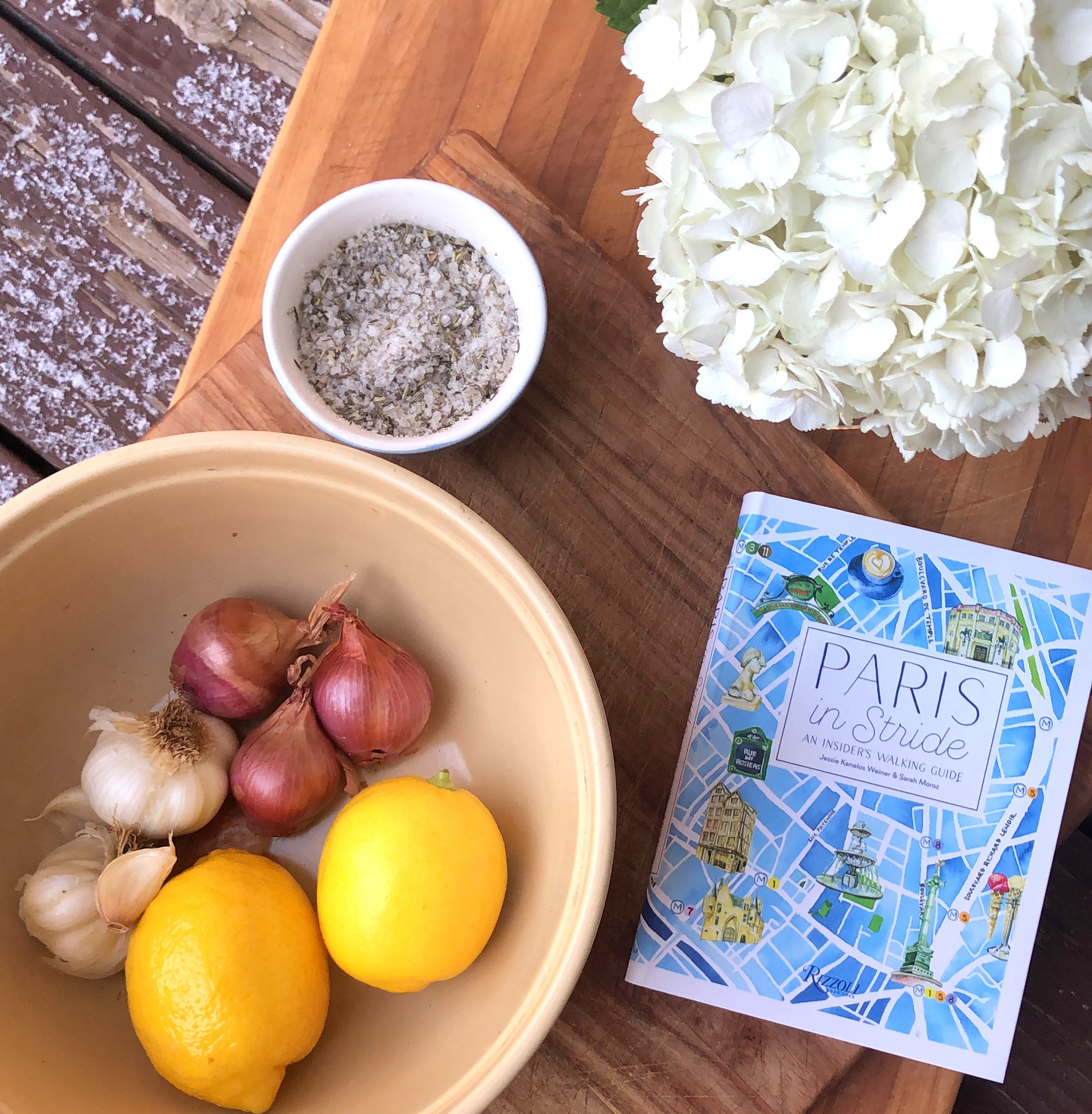 ~Sponsor of this week's episode:
---
Mon, 19 March 2018
200: Spring Cleaning to Welcome Mother Nature's New Year! 22 Ways to Start Fresh
~The Simple Sophisticate, episode #200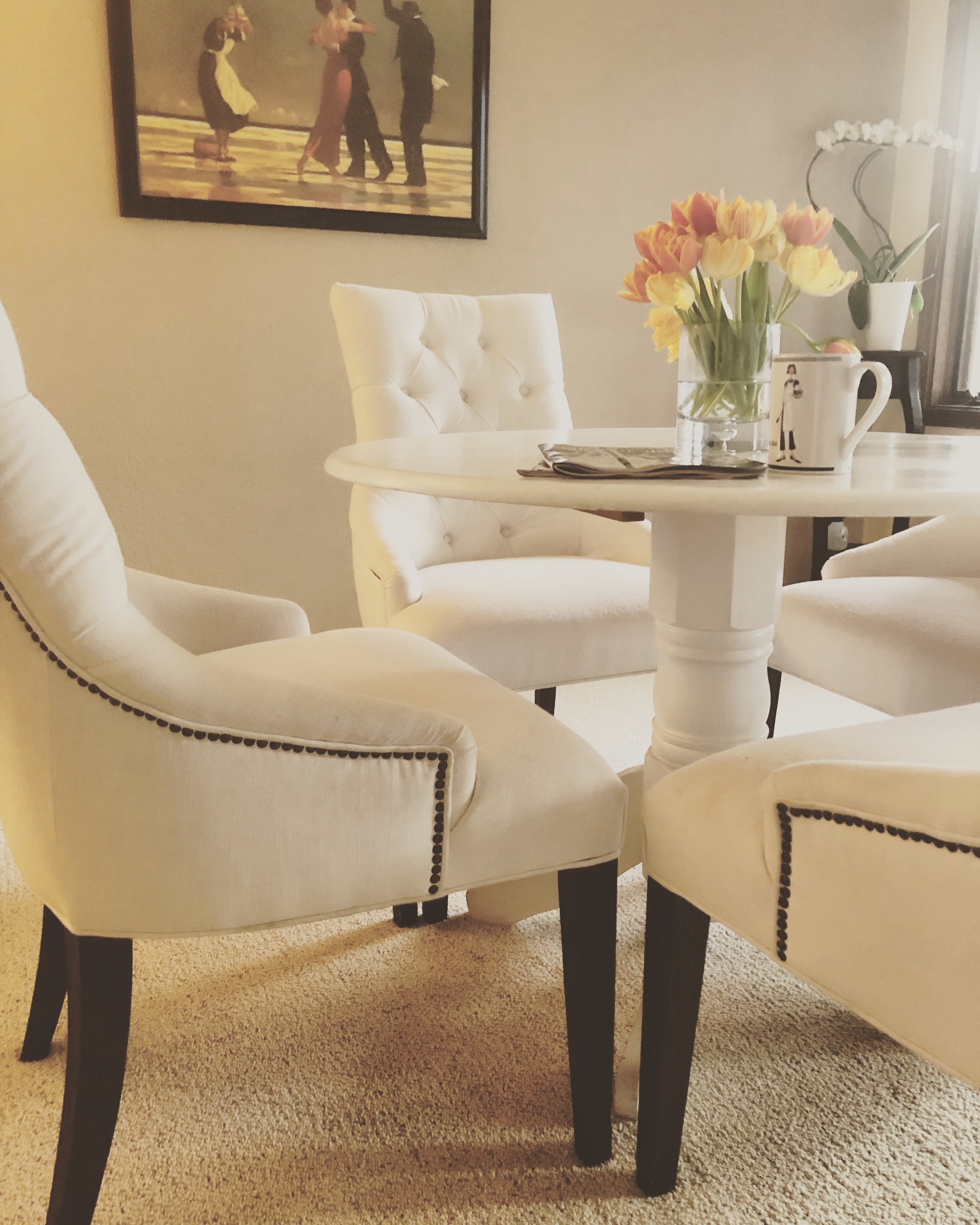 On Tuesday morning at 9:15 Pacific time in the western hemisphere spring will arrive. No weather prediction can change this reality. Even if it continues to snow where you live (the snow in England and France this past weekend have made me feel as a kindred spirit to the residents as we had snow this weekend as well), the calendar affirms, it will be spring at this time on Tuesday. But no matter when the snow decides to cease falling, we know it will (and even when it does, it melts nearly as quickly, non?). What I have found to be a wonderful activity during such times, along with indoor projects that must be completed, is to tend to spring cleaning of the home. And when the sun comes out, spring cleaning in the yard as well. So yes! Spring cleaning has begun! And oh, does it feel good! (Too cheesy?) Last week, my white burber carpets received their bi-annual thoroughly cleansing (see above), and in so doing returned a brightness to the house. Simply tending to these seasonal tasks, whether we do them or hire someone due to our time constraints, when we do, we begin to officially shift forward to the new season that is beginning. And as it is spring, a fresh start, a feeling of renewed opportunity and revitalized energy. Below are 22 spring cleaning tasks to perhaps welcome into your annual routine as you too say goodbye to winter and hello to the much anticipated spring season.
1. Let in the light! Clean the windows
As soon as you are able to get outside and the sun is expected to shine nearly all day (although a cloudy day is claimed to be best as the cleaning solution will dry less quickly, reducing the amount of streaks), take a couple of hours to clean the windows inside and out. My mom always made a point of washing windows in the morning to enable the ability to see better the streaks as the natural light is shining more directly through the windows (you can also do this in the evening, but again, we're usually tired or have other plans). And the approach is simple, grab a bucket of water and vinegar, the newspapers you just recycled from yesterday's or that morning's reading session and before you know it, you will be bathed in more sunlight. (Yes, newspapers are a great option instead of rags - they are not only cheaper, but will not scratch the glass and are quite absorbent - learn more here.)
2. The floors (and rugs, although not as often) get their special treatment
If you have carpet, welcome in a carpet cleaner, if you have hardwoods, follow the special instructions of care for your particular wood floors. Typically a damp mop (not wet mop) with a few drops of dishwashing liquid is all you need to do (in fact, some experts recommend doing this monthly). Here is a list of recommendations for wood floor care from RealSimple. If you have area rugs, deep cleaning them need only be every 3-5 years as over-cleaning contributes to too much wear and tear.
3. Tend to the window coverings
Whether you have blinds or drapes, dust, wash or send to the dry-cleaners for special careful cleaning.
4. Clean the dishwasher
House Beautiful in their annual spring cleaning guide recommended giving your dishwasher a deep clean, and with the amount of use most of us give our kitchen time-saving machine, it is a good idea. Using a special dishwasher cleaner pack (this one from Cascade will remove the grease, odors and limescale and includes two for fewer than $14), run it with an empty dishwasher and begin the new season with a "like-new" dish-cleaning machine.
5. The remainder of the Kitchen Triangle: the stove and the refrigerator
Give your refrigerator a thorough clean out and cleaning, something I like to do bi-annually as well. Not only does this enable an opportunity to see which staples you have regarding condiments, etc., but it also is a great opportunity to organize your refrigerator into sections. For example, keep your meat and proteins in one section, your cheeses in another, your fruit in one bin and your vegetables in another. Also, drinks have their designation as well. Especially if you are living with others, but even living by yourself, when you give the refrigerator a quick glance before you head to the market, you will know exactly what is needed for your weekly capsule menu shopping. And, do not forget the stove. I will admit, I do not like sticking my head in an oven (for many people who have self-cleaning, just turn it on to work its magic while you clean the refrigerator), or maybe that is just the English teacher in me, but since I do keep tin foil at the bottom of my stove, I find many messy clean-ups are avoided. So find a sturdy oven cleaner, put some gloves on and tend to this annual task. The more regular we do, the less daunting it will be each time.
6. The linens beyond sheets
While bed sheets are typically cleaned every week or two weeks, wash the duvet cover, the coverlets, the throws, the pillow shams and any other linen that does not get regularly weekly attention. Some of these items may need to be taken to the dry-cleaner, so allow for 1-2 weeks to be without. Perhaps you are going on a spring holiday, so plan on taking your linens to the dry-cleaner before you leave, so when you return your linens are returned as well as fresh and clean for the new season.
7. Flip and clean the mattress
A simple flip or rotation of your mattress is easy to do to prevent overuse in one area. As well, vacuum your mattress to remove any unwanted debris.
8. Sinks and faucet cleaning
If you have found you have lime deposits around faucets in your house, HGTV offers a simple solution: Lay a papertowel over the area, pour vinegar over the top and let it sit for an hour. After the allotted time, the lime should have softened, making it easier to remove.
9. Make the stainless steel shine
Now this is something that can be done each time the kitchen is cleaned, but its worth doing for spring cleaning as well. Again HGTV shared this gem: using a spray bottle full of 50% rubbing alcohol and 50% water, clean your chrome, glass or stainless steel finishes and polish to reveal their brilliance.
10. Assess and organize the pantry
In January I shared one of my winter projects which was to organize my cupboards, which for me includes my pantry items. Similar to cleaning out the refrigerator, when we know what we have, we know what we need. Here is a list of the 34 items to keep at all times in your pantry, or épicerie (episode #109).
11. The closet clean-out
Bi-annually, clearing out, assessing and reorganizing our closet is a wonderful idea to prevent overspending, but also enable savvy purchases as the new season begins. I have detailed how to approach this task in a dedicated post, so if you're curious, be sure to take a look.
12. Seasonal clothing swap
Now is the time to take your winter coats, sweaters and scarves to the cleaners for their annual maintenance. Perhaps you took your spring and summer items in the fall, but if you haven't take them now so they are ready to shine with the beginning of the new season.
13. The walls need your attention
This may sound odd, but while we are surrounded by the walls of our homes, we often do not see them. Cobwebs can form, dust accumulates especially if furniture is in front of them, and all it takes is a simple damp cloth wrapped over a broom stick (to reach high points by the ceiling) and an extra hour or so of a day. If you need to clean stains from the wall, use a few drops of dishsoap, then go over it again with a clean damp cloth to remove the soap.
14. Clean the cushions of your furniture
Pull the cushions out from your sofa and chairs and clean underneath as well as the cushions themselves. You will most likely just need to vacuum them both, but doing so will ensure that all is clean whether it is seen or unseen.
15. Put away the winter
Whether you have certain decor, wreaths, candles of a darker hued color or books that align with the winter season, take this time to swap them for the spring and summer editions. While you are doing this, you are also able to do a little extra cleaning that may not get your attention each week.
16. Bring forth the outdoor furniture
While this may be something you, as I, don't get to do until April, it is still a seasonal ritual to tend to. Bring out the lawn furniture, the patio chairs and tables and giving them a good wash with soapy water. Then the pots come out as well as soon they will be filled with fresh blooms from the nursery.
17. Clean the trash cans
Indoors and out, suds up the trash collectors and wash and rinse them out. A simple task that is quite satisfying.
18. File away taxes of 2017 and organize the office
Most of us have completed our tax returns or will be soon, so now organize them and place them where they need to be and move forward into the new year. As well, dust the shelves, countertops, desktops of your work space. Dust the screen of your computer, dust the top of your printer and other machines you may have and why not bring in at minimum a bud vase for a touch of spring to enjoy as you work?
19. Update your podcast subscriptions
I recently tended to this task as many of the podcasts I had on my list were no longer offering new episodes, so I went through and streamlined my podcast subscriptions to include only the ones that were still offering new episodes as well as episodes I continued to always select to listen to on my walks and travels.
20. Clean and organize your handbags
This may seem obvious, but our lives get busy and before we know it our totes are carrying receipts from two months ago, lipgloss that has been empty and who knows what else. This shouldn't take but a few minutes, but sometimes we have to be reminded of the simple organization that makes a big difference in our daily lives. As well, our wallets need our attention: why do you need so many of others' business cards in your wallet, do you use that particular rewards card anymore? Slimming down your wallet feels good as well.
21. Assess Makeup and beauty supplies
While these tasks can be done at any point in the year, the inspiration behind spring cleaning is an opportunity to start fresh and what better way when it comes to our beauty than to make sure our supplies enable us to shine our brightest. Clean your brushes as well with simple facial cleanser mixed with warm water until it is bubbly and dunk, dunk, dunk and then rinse.
22. Bad habits out, good habits in
Admittedly, when there is less sun, as there is in the winter, it affects our mood, some more than others, but either way, it does play a role in our emotions. Take a moment before you step forward into spring, as we continue to gain more daylight each day for the next three months, to assess what habits are working for you, and which are not. Sometimes simply having more daylight to tend to what is a priority makes a difference in our successfully acquiring the habit. Whether it is meditating in the morning, walking in the evening, eating more seasonally ripe produce or turning on classical music to start your day instead of the news (in episode #197 we looked at the benefits of classical music), spring gives you an opportunity to be more successful, because when our moods are improved, the confidence we have in ourselves to be successful with whatever we pursue also has a better chance for improving as well. Ultimately each one of us will tend to what we need to start fresh with this new season. Perhaps a handful or more, but maybe just one or two of the ideas spoke to you. Whatever you choose to do to welcome spring, and literally or figuratively clean out the clutter of the old season, be sure to take the time to do so as I am confident you will be giving yourself a bit or a signficant bounce to your step as the excitement of what the new year has in store begins to come forth. Welcome the spring season and may this first week (beginning tomorrow - Tuesday) be an auspicious omen for what is to come. ~SIMILAR POSTS/EPISODES from the ARCHIVES YOU MIGHT ENJOY:
~Why Not . . . Celebrate a New Year with Spring's Arrival?
~Why Not . . . Spruce Up Your Spring Wardrobe?
~Subscribe to the weekly TSLL newsletter
Petit Plaisir:
~Learn more about the author who is a professor emerita at Smith College here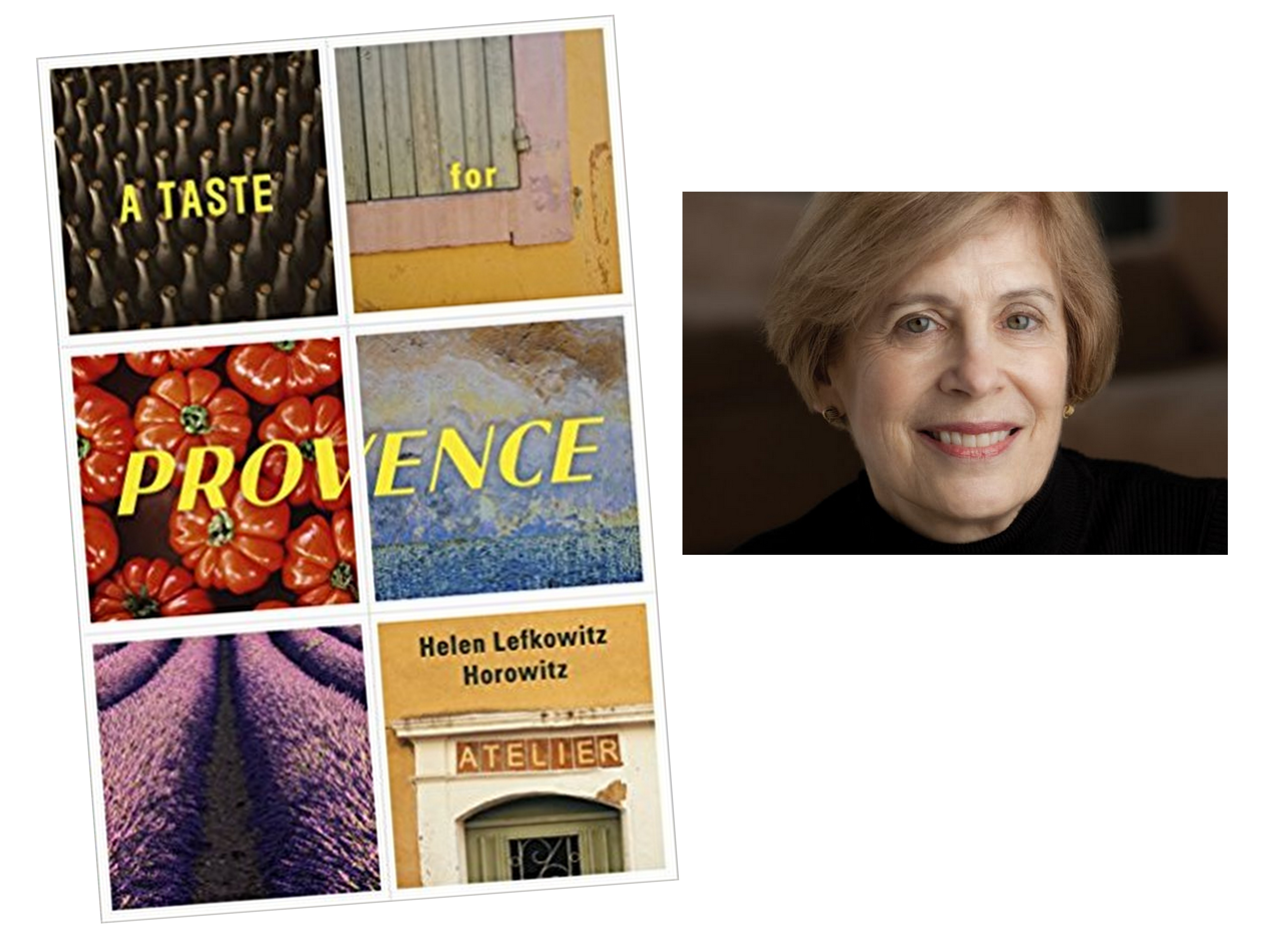 Sponsors of this week's episode:
Image: TSLL's Instagram
---
Mon, 12 March 2018
199: 9 Reasons to Savor Being in the "Choosing Seat": The Gift of Being Single in Your 30s, 40s, 50s and Beyond
~The Simple Sophisticate, episode #199

"The best part of being single is that I get to know men and see what I love about them in a way that, when I was 19, I never afforded myself the opportunity. At 19, I would think, 'Oh, I got picked!' and I would just go along with it, happy to be picked by a man, instead of choosing, and now, I'm in the choosing seat." —Laura Dern on being 50 and divorced
~Based on feedback from last week's episode (#198), I highly recommend tuning in to today's episode (audio) as much more is talked about than what is revealed in the show notes below. My thoughts on last week's episode are shared along with a review from a long-time listener that offered valuable constructive criticism that I wanted to honor. Whether you are single and have never been married, or you are divorced or widowed, whether you have children or your only children are of the four-legged variety, when you step into a time of your life in which you are not romantically attached to someone, some will embrace the change immediately while some will dread the loss of a partner. Today's episode/post was inspired by multiple components. First, actress Laura Dern's above quote sparked my thinking about the misconceptions many of us when we are young unconsciously accept when it comes to dating due to a self-confidence that has yet to find its footing, and secondly, last week's conversation (episode #198) with Jenna Birth on the evolution of modern romance and how to navigate it well in order to find and cultivate a healthy, loving partnership. As I examine and savor my own singleness at the moment, I would not want anything else at this point in my life. I reflect on what the past ten years has revealed itself capable of when it comes to my career, and I know, based on my personality, had my energies been shifted, my life would be significantly different. And from my perspective, based on my dreams, desires and ideas of a quality life, I would not be content. That again, is based on knowing myself. Each individual will define their best life differently and that is where we must say "Good for you, but not for me" (thank you Amy Poehler for succinctly coining a phrase needed for us to understand and accept different ways of living well). As we step away from our twenties and into our thirties, forties, fifties and beyond I find single living can be ever more attractive, and due to this, make it easier to find a partner that we truly mesh with should we choose to do so. How so? Let's take a look at nine reasons being single can be a powerful time of growth, rejuvenation and clarification. 1.You become clear about what is and is not in alignment with your authentic self When you are your own company you become particularly clear and more understanding of what you say yes to without forethought, but at the same time, why you say yes (or no) to anything life presents you with. As will be discussed in #7, once we learn what is sincerely us and what is influenced by the outside world, we can then choose to understand why it is hard to break molds that are merely masks and finally remove them entirely. 2. You become able to differentiate between true connection and lust provoked purely by physical attraction Ah, the innocence of youth. The movies, the media, even everyday people we may find ourselves around at any given time, perpetuate the idea that physical attractiveness need be an primary ingredient (if not the most important ingredient) in order to build a relationship with someone. Oh, the silliness of this belief. Whether we learn this sooner or later, when we finally learn it, we can be far more conscious of why we are drawn to someone. And while it is absolutely healthy and natural to be drawn to someone because of their looks, we also become aware that we need more to pursue for the pursue of a lasting relationship. Celebrate this difference is growth, and makes life and meeting the myriad of people we meet, all the enjoyable. 3. You can invest entirely and build with your full energy a career you love As I mentioned above, the decade of my thirties has been an amazing gift. If I had been in any of the relationships I let go of during the course of this time period, I know for certain, my energy would not have been enough to tend to the goals I set for myself. Now, to find a partner that would support my goals would have been wonderful, as the support should be for both involved, but that was never the case (which is in large part, why we went our separate ways). 4. You date thoughtfully Case in point, you begin to learn what strengths and gifts would work well for you in a partnership and you begin to date more thoughtfully. I have found that as I get older, those people I date are more lovely in general, but my needs for a relationship to work are also more clear as well. 5. You can travel to destinations that pique your curiosity and yours alone Ah, the gift of traveling to and doing what you've always dreamt about. Whether it is venturing to destinations on your bucket list, or returning to the same place again and again, you can and you can enjoy every minute, stay as long or as little as you'd like and meeting amazing people along the way because you are traveling with the world. 6. You become comfortable in your body and understand the necessity of taking care of your overall well-being There is a love for your body that begins as you recognize all that it does for you and that it has enabled you to do thus far. And as we begin to yes, understand, our bodies are like nobody else's, we also begin to want to take proper and thoughtful care of it so that it can perform at its best. I especially have found this to be true the latter half of my thirties and am so grateful for the gift my body is. 7. You have more time to tend to areas of personal growth that need attention (insecurities, self-awareness, etc.) As mentioned in #1, when we become more in tune with who we truly are, we discover our tendencies, we reflect upon our past, come to understand what has been nurtured into our personality and what is truly innate. And when we don't understand something or understand and want to improve, we have the courage to recognize seeking out an expert is an investment in ourselves, not a sign of weakness. By investing in ourselves, we are investing in the overall quality of our lives not only will we enjoy our own company more, the relationships we choose to build will be healthier and have the potential to be stronger should we wish them to grow. 8. You focus on a passion project So much more time can be dedicated to what we are curious to dive into and explore when we are single. Working through the weekend or late into the evenings or waking up early to tend to tasks before we head to work, we can do any or all of these things, and we will be fueled by the results we begin to see and understand how important it truly is to listen to our passions and follow our curiosities. 9. You have a sincere understanding that another person will not complete you, as that is your responsiblity alone As you move through each of the previous eight points, you will begin to realize that what you have been searching for cannot be found outside of yourself; it can only be found within. Doing so does not mean you will be single forever if you do not want to be, but you learn the amazing gift you give yourself by letting yourself be with yourself completely. And depending upon what you unearth to be the life you wish to live, you will know how to proceed successfully forward into your future. The time that we have the opportunity to be single is a time realize that strength we already have within us whether we are in a relationship or not and carry that forward into our next relationship or into the life we will build for ourselves. Just as the image at the top of the post reveals, there is a bright and beautiful, sunlit side but too often we dwell on the negative, what we've lost or what we think we are supposed to have. The truth is, the greatest gift is to unearth our fullest potential and embrace and then share with the world what we discover. ~SIMILAR EPISODES/POSTS FROM THE ARCHIVES YOU MIGHT ENJOY:
~episode #170, Being Single is Luxurious Living
~episode #94, Truths and Myths of the Single, Independent Woman
~Why Not . . . Be a Confident, Single Woman?
~Sign-up for the Weekly Newsletter
Petit Plaisir
~The blog where it all began, Daily Routines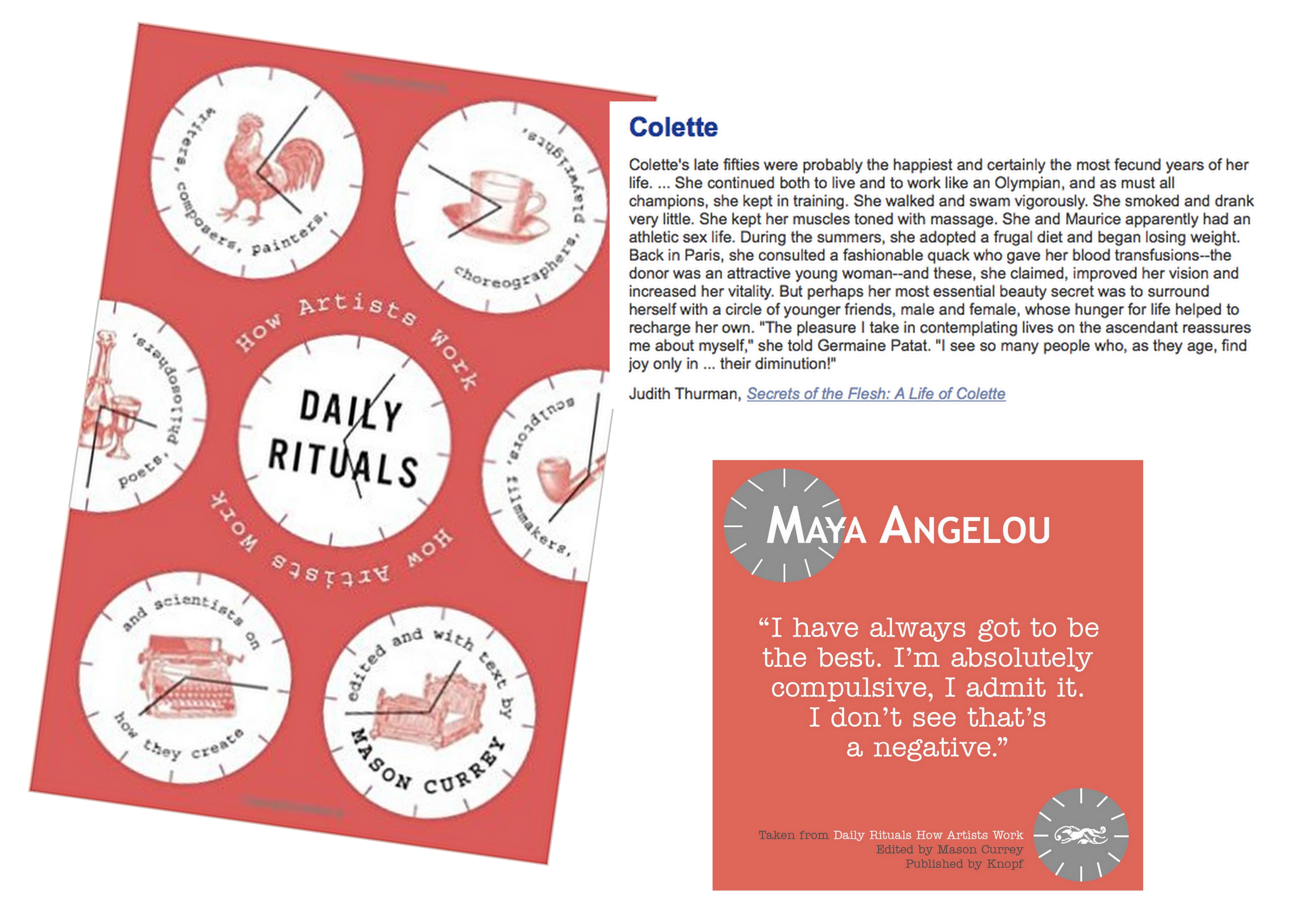 ---
Mon, 5 March 2018
198: The Love Gap: My Interview with Author Jenna Birch
~The Simple Sophisticate, episode #198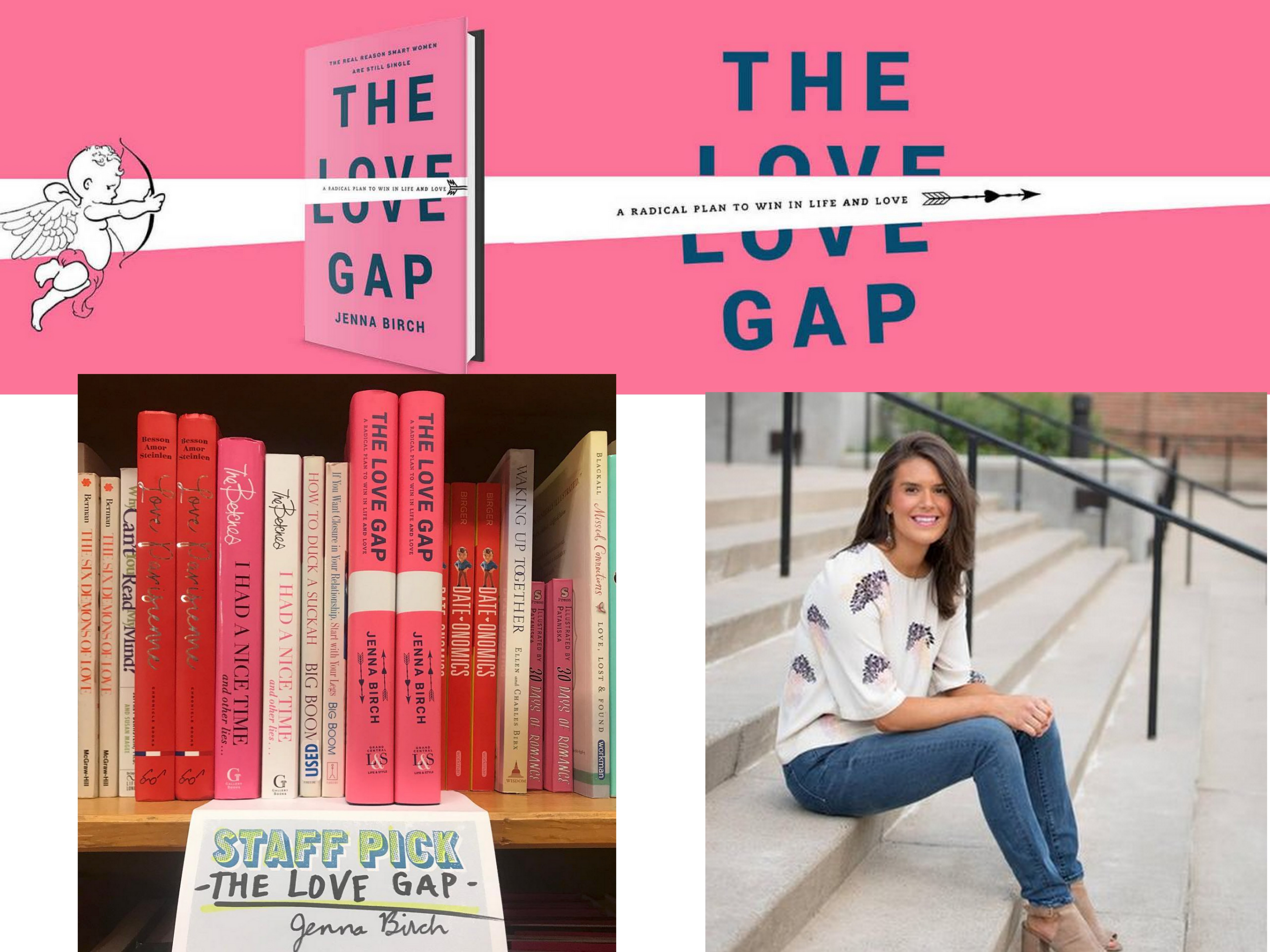 In today's episode of the podcast, author Jenna Birch stops by to talk about her new book The Love Gap: A Radical Plan to Win in Life and Love (January 2018). Whether you are in your twenties or have decades of experience when it comes to love, successes and stumbles, Birch offers grounding principles that align in many ways with living simply luxuriously. Below are three of the wide variety of topics touched upon in our conversation.
investing in yourself
choosing to be authentic, especially with a romantic partner
striving to reach your full potential, rather than shrinking to fit a limiting definition of a loving relationship
letting go of artificial pressures
Already a staff pick at one of my favorite independent bookstores, Powell's (seen in the image above), it was a pleasure having Jenna on today's episode of the podcast, and whether you are in a relationship, looking for a relationship or have ended a relationship, her book is a researched based approach paired with personal anecdotes from men and women sprinkled along the journey of love sharing a powerful message to trust your journey. Get to know Jenna Birch:
~SIMILAR EPISODES/POSTS YOU MIGHT ENJOY:
~Choosing a Partner: Part Une —Why It's Difficult & the Essentials for Being Ready
~Choosing a Partner — Part Deux: The Importance of Knowing Yourself & the Crucial Must-Have, episode #179
~16 Tools to Ensure You Are Ready for Real Love
~10 Differences Between Men & Boys
~7 Components to Strong, Healthy Relationships, episode #11
---