Tue, 18 October 2022
342: 10 Items I Am Wearing This Fall For Timeless Style (and to stay warm and cozy)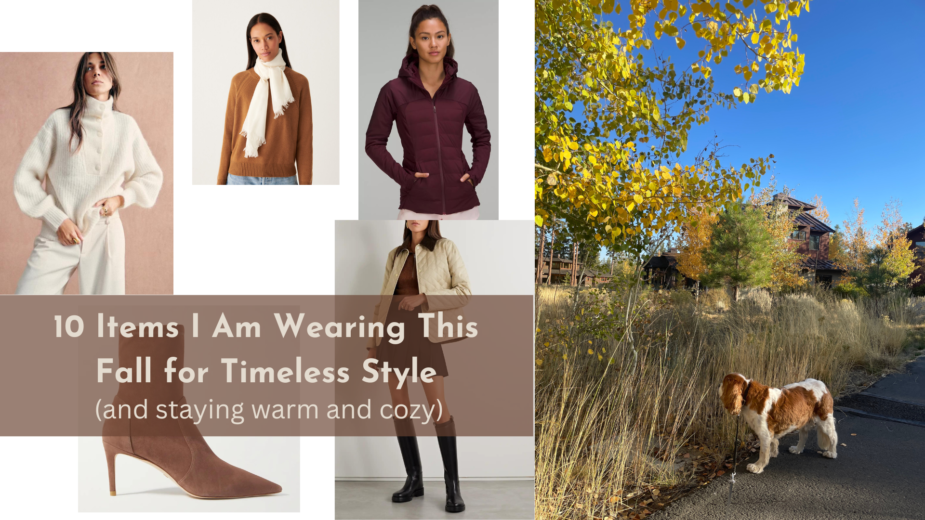 Having what we need in our closet as each season changes into the next brings a peace of mind that when reached is often forgotten about as it frees us to engage fully and comfortably (and confidently) in our daily lives.
In my own life, it was this October when I had plans to go to the symphony that I relaxed knowing I had an outfit fitting for the autumnal weather that was timeless, yet comfortable and upon wearing it, eased my mind in quiet confidence knowing I was dressed well and respectfully for the event. It is this feeling that, as someone doesn't necessarily enjoy shopping, but finds pleasure it in when I find something that speaks to me and works with my lifestyle, motivates me when I look at my capsule wardrobe for each season and guides my decisions as I invest after considering the three qualifiers to nudge me to click purchase -high quality, fits my style and functions well.
Today I would like to share with you 10 items that I have or am purchasing this fall season as part of my capsule wardrobe that I wear with confidence knowing it supports the life I love living and enables me to feel confident that I look my best so I can forget what I am wearing and just be present.
~Note for readers: the audio version of this episode goes into detail on each of the points listed below, so be sure to tune in as well as read through today's post.
1. Oversized blazer/jacket
~Theory's wool-twill black blazer, belted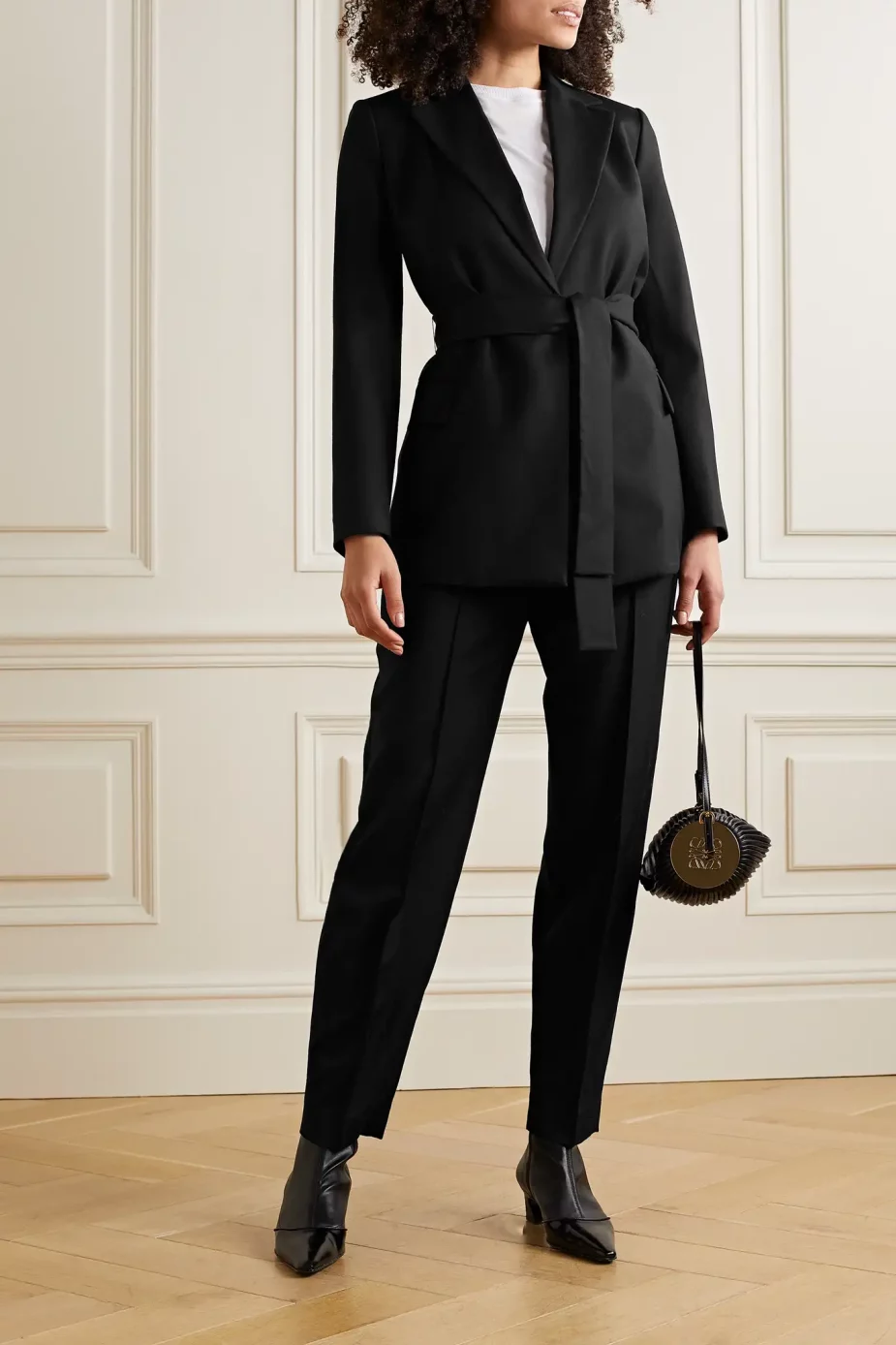 ~Nili Lotan Beige Adeline corduroy-trimmed quilted coat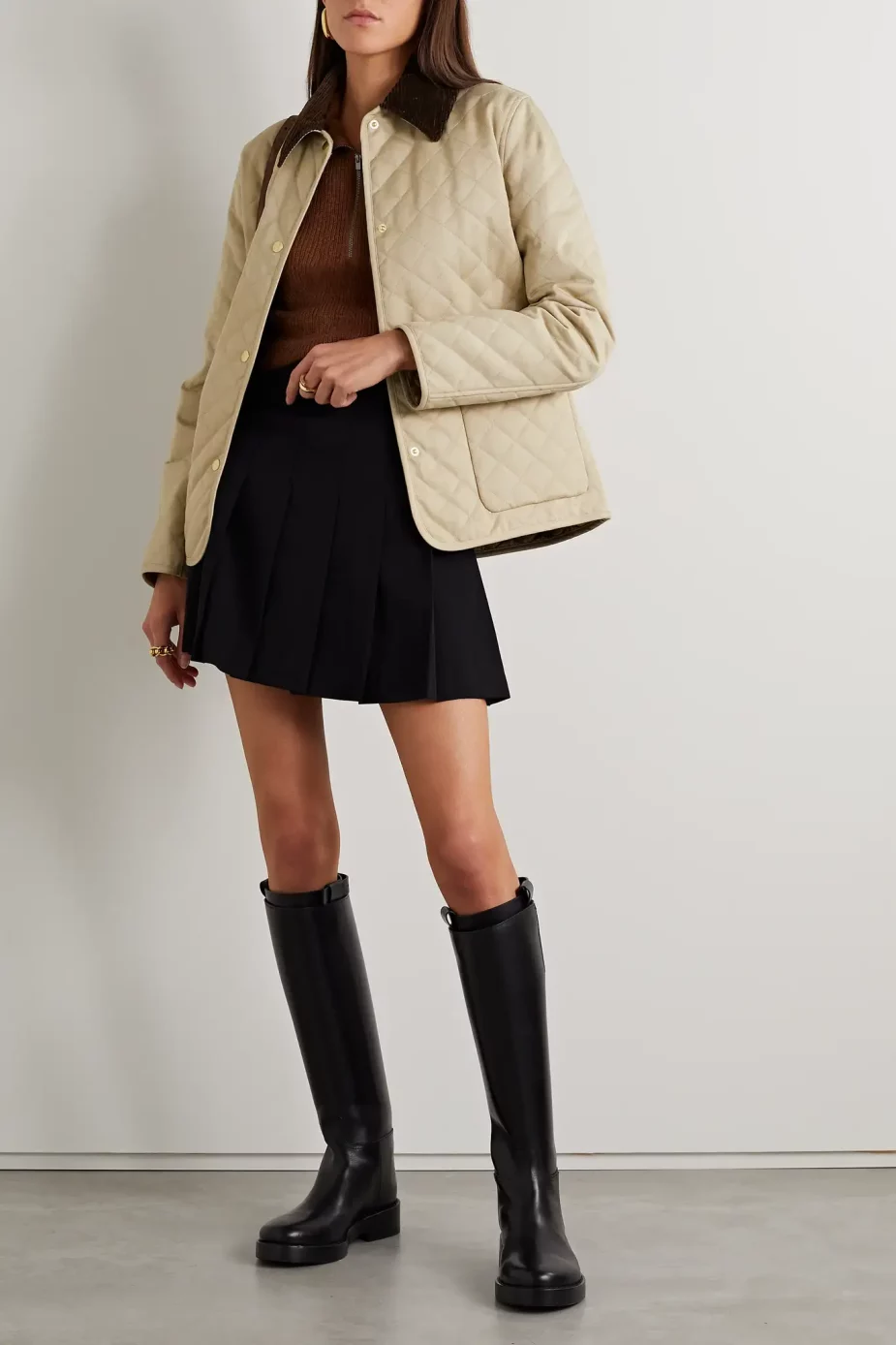 ~Iris & Ink Gray Hope Mélange woven blazer (more colors)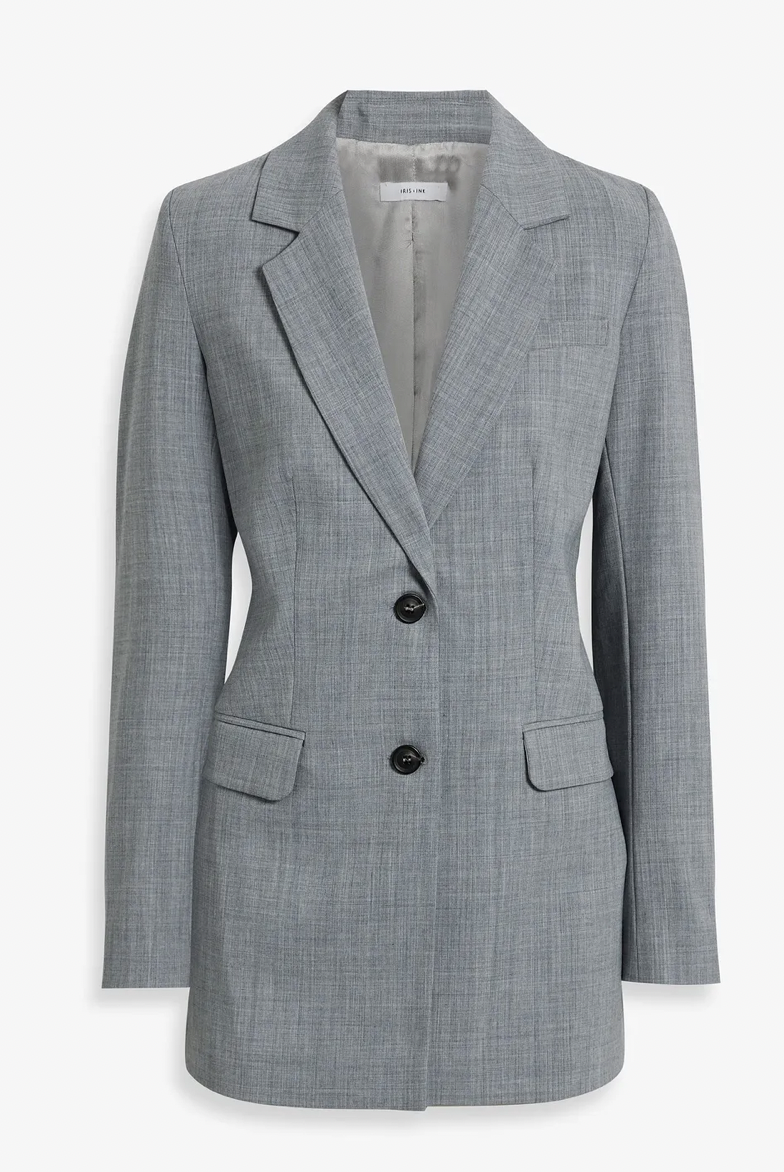 ~Joseph dark gray Jara Mélange wool-flannel blazer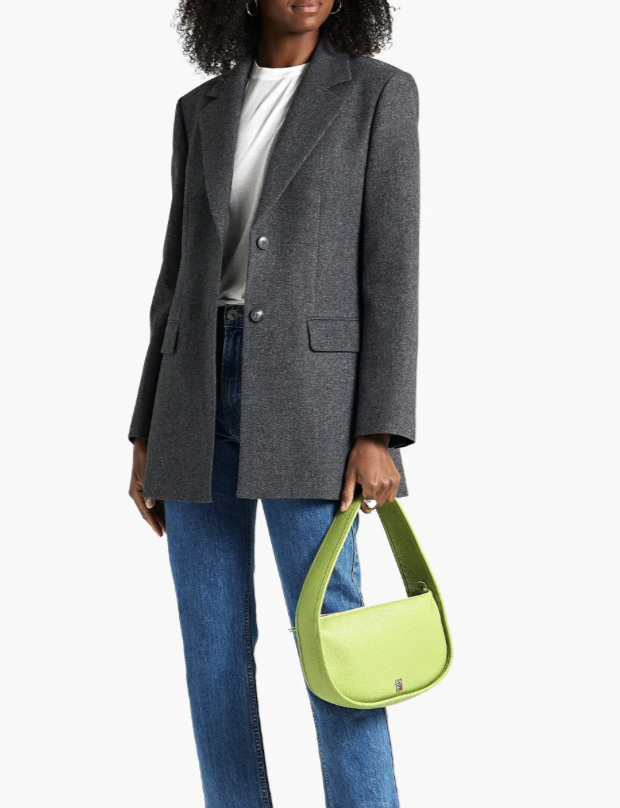 ---
2. Oversized Pullover Sweaters
~Banana Republic Luna Cashmere Sweater Polo (four colors)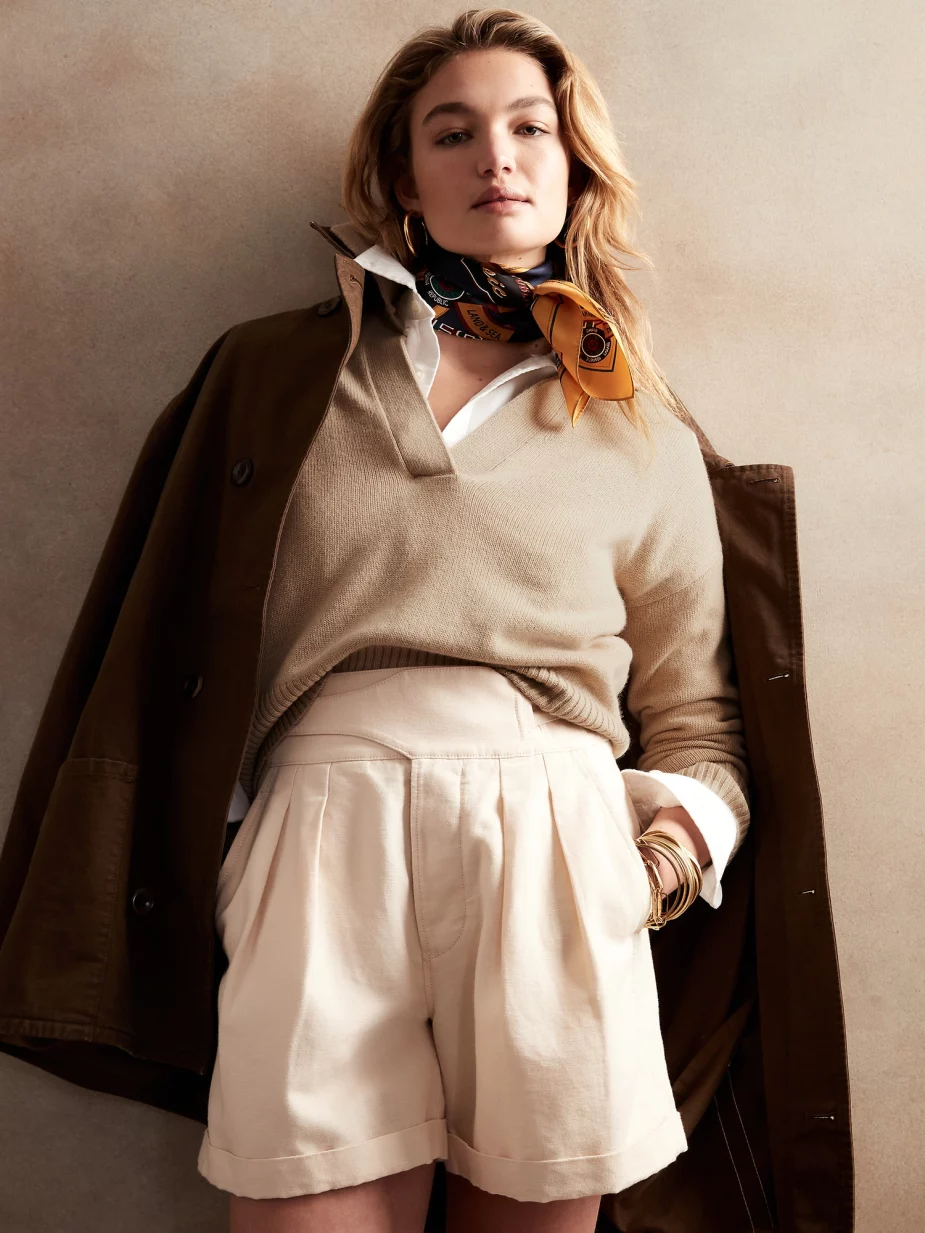 ~wool-blend, Banana Republic's Cavo Half-Zip Sweater (two colors)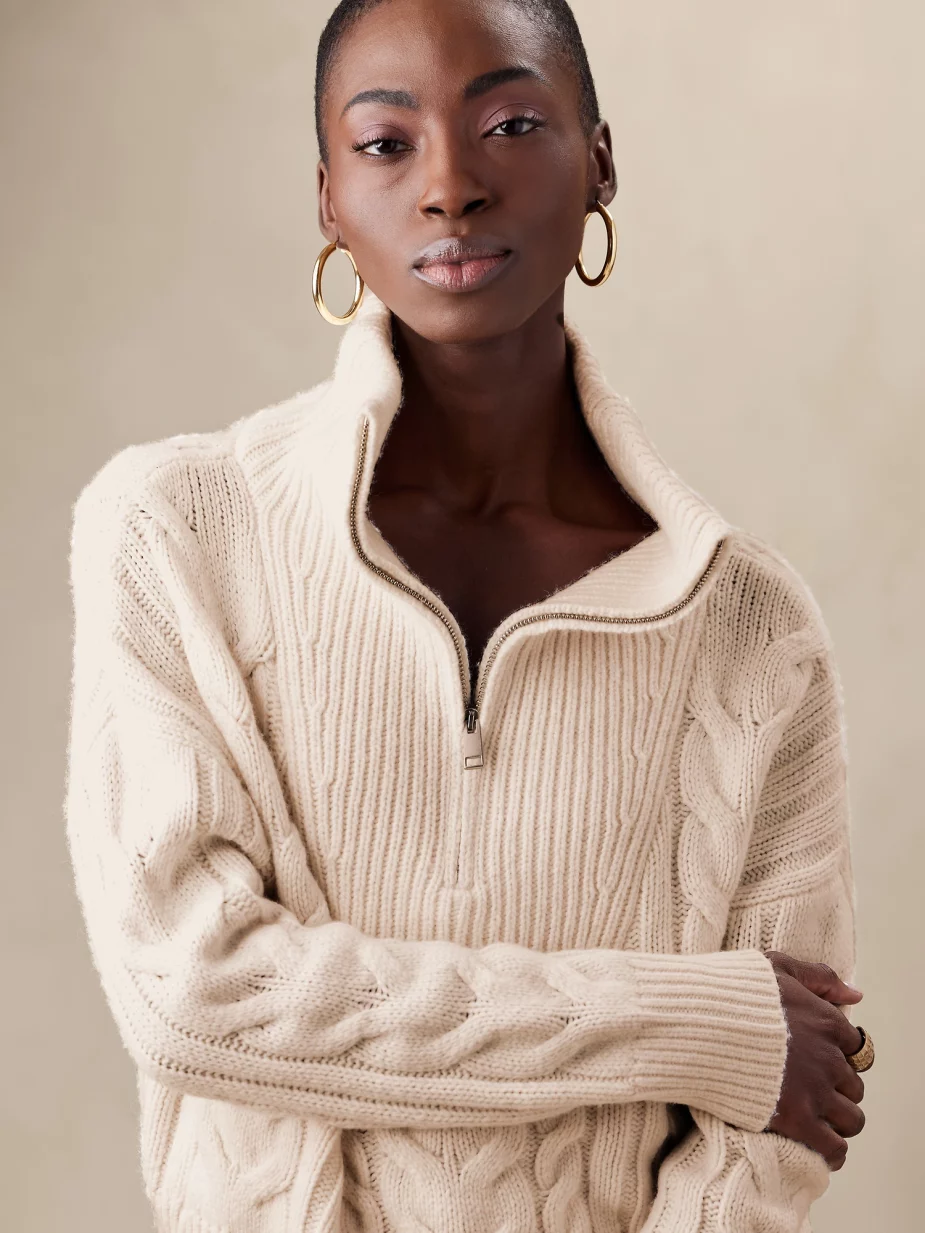 ~La Ligne Bastien Sweater, Stripes (multiple color options)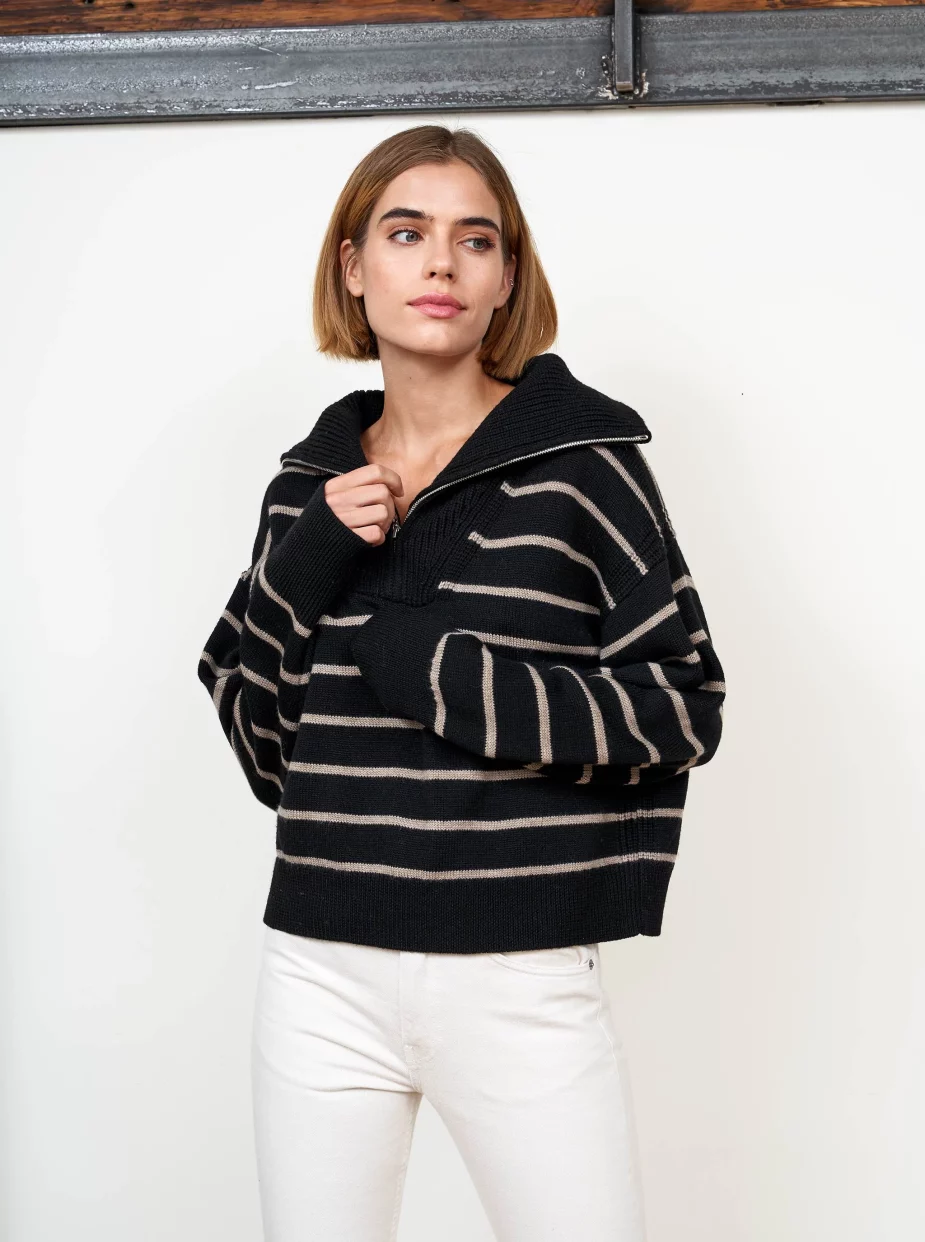 SHOP MORE PULLOVERS:
---
3. Chelsea boot or Bootie with a heel
~Stuart Weitzman Yuliana 60 mm Bootie (four colors)
~Stuart 75 mm Stretch Bootie (taupe, more colors)
~SHOP MORE:
---
4. Cashmere Gloves
~Theory's ribbed cashmere fold-back gloves (four colors)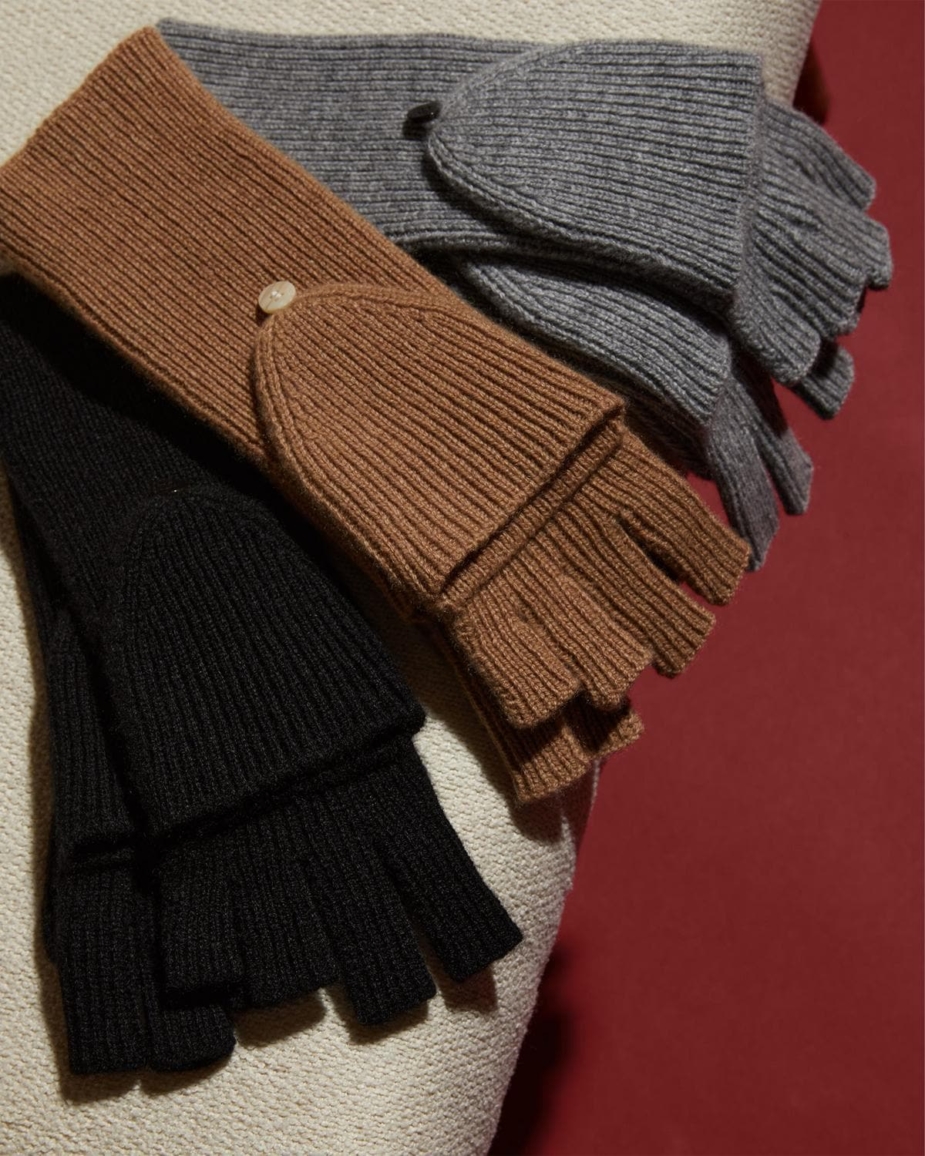 ---
5. Contour Down Coat for walking with the pups
~Lululemon's Down for It All Jacket (four colors, removable hood)
---
6. High-rise leggings with pockets
Lululemon's Align High-Rise Pant (three different lengths), with pockets (many colors)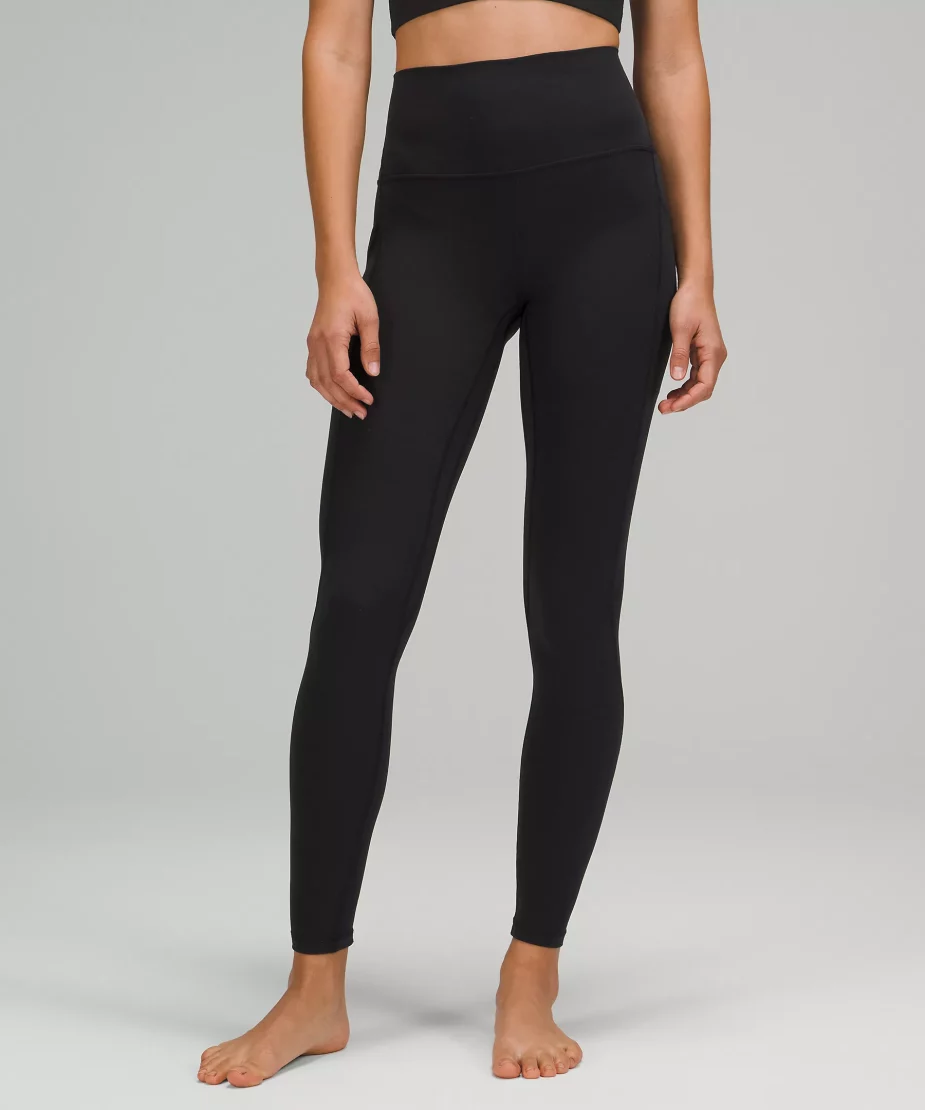 ---
7. Midi-length straight skirts with a high waist
~Reiss Dani button-up Slip Skirt
~Vince Crimped Wool Midi Skirt, Navy, use promo code 50OFF350 to save $50 when you purchase $350 or more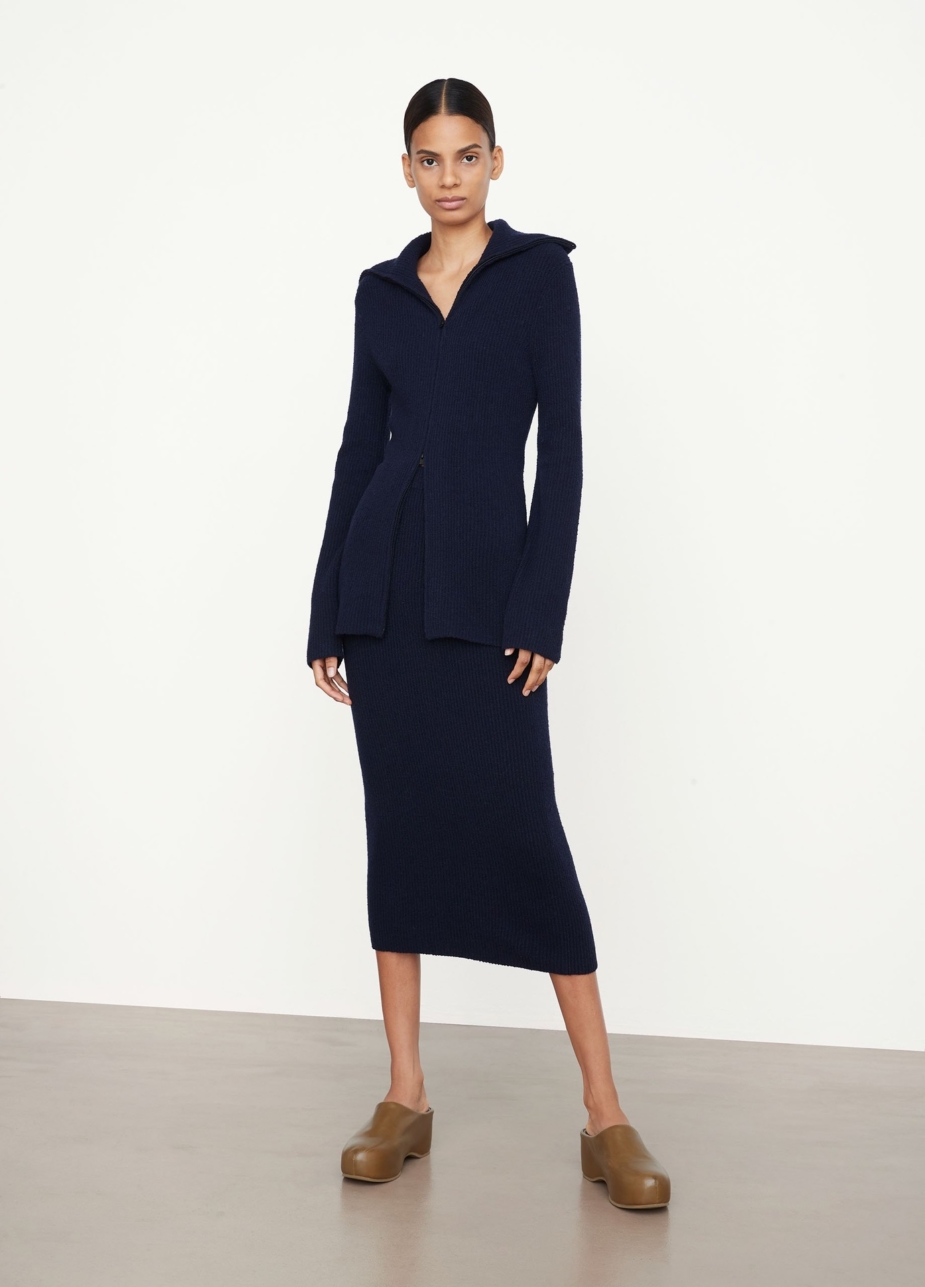 ---
8. A scarf for warmth while walking or errands or travel
~Eric Bompard, cashmere voile scarf, many colors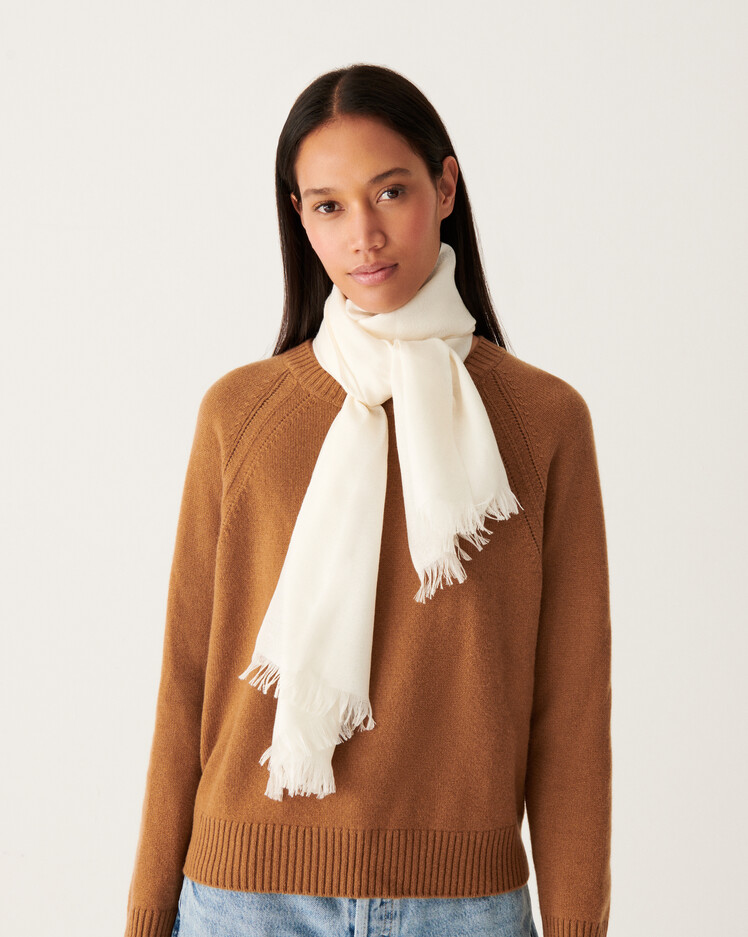 ---
9. A small wallet for stand-alone use or placing in my clutches and crossbody bags
~YSL Gaby, quilted small envelope wallet
---
10. Oversized v-neck and turtleneck sweaters with straight-leg high-waisted jeans
Joseph's black striped ribbed merino wool turtleneck sweater (on sale when place in bag)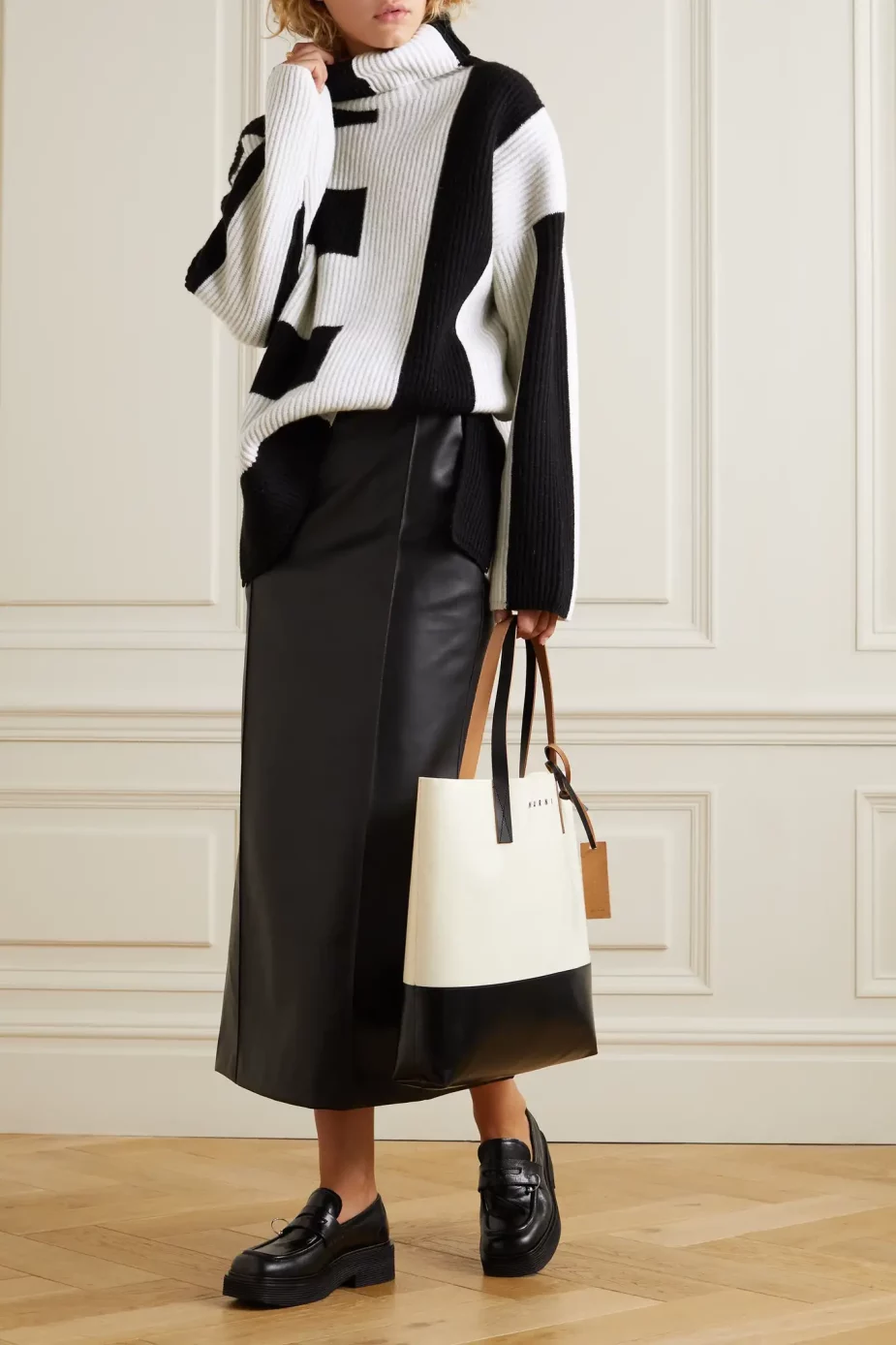 ~Agolde black Freya high-rise slim-leg stretch organic jeans (on sale when placed in cart)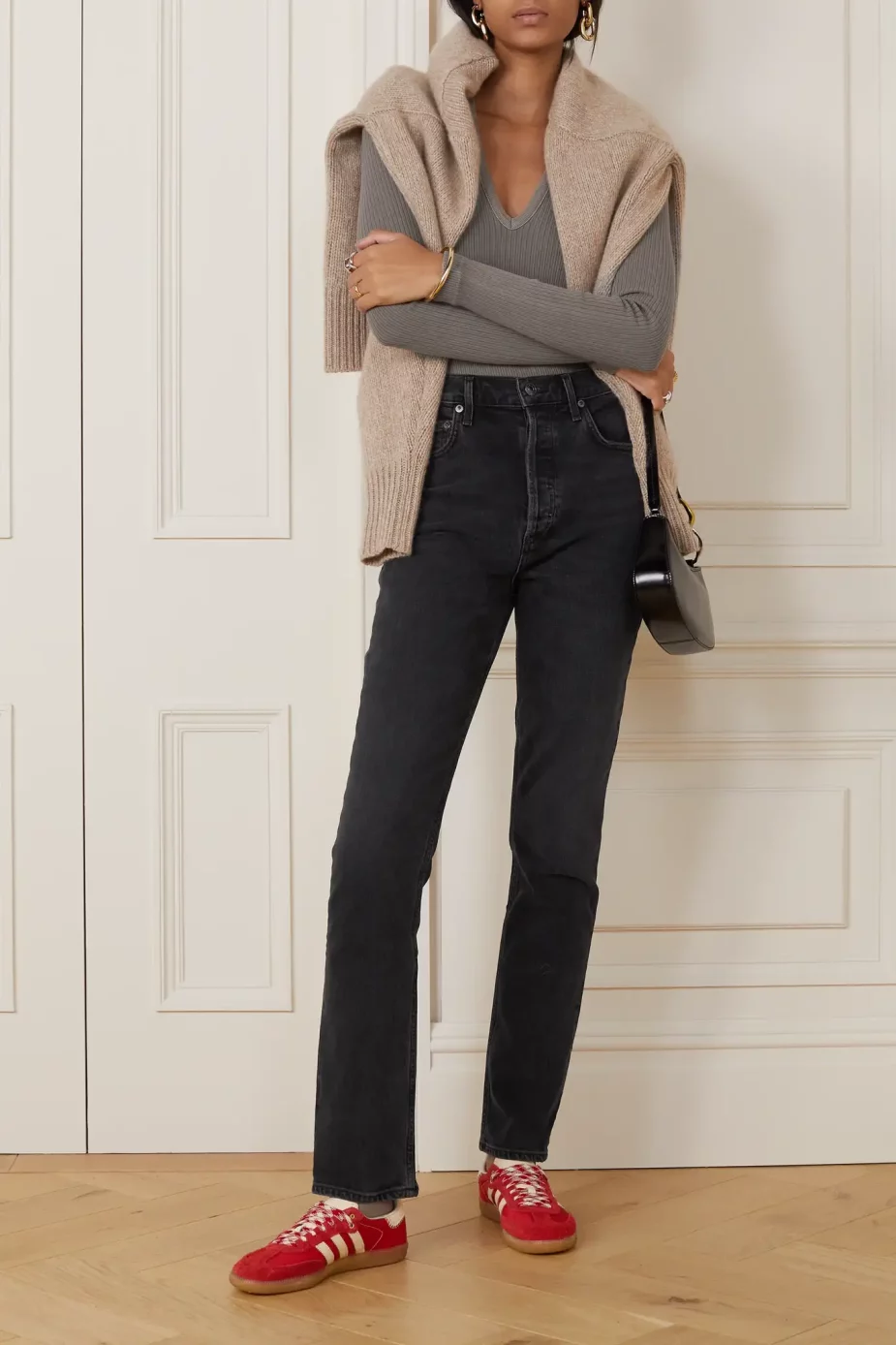 ~Joseph High Neck Luxe Cashmere Jumper in Mauve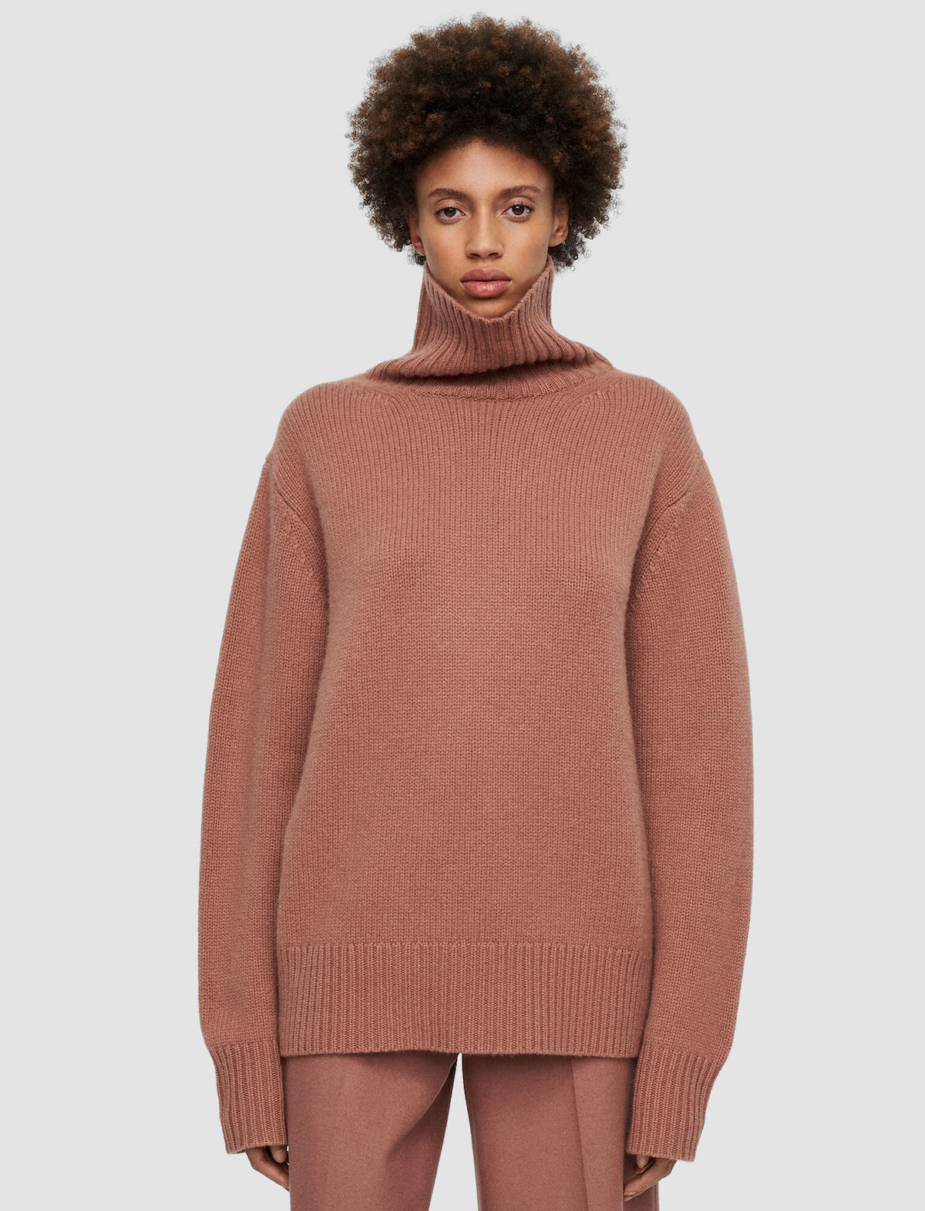 ~Frame high-rise straight-leg jeans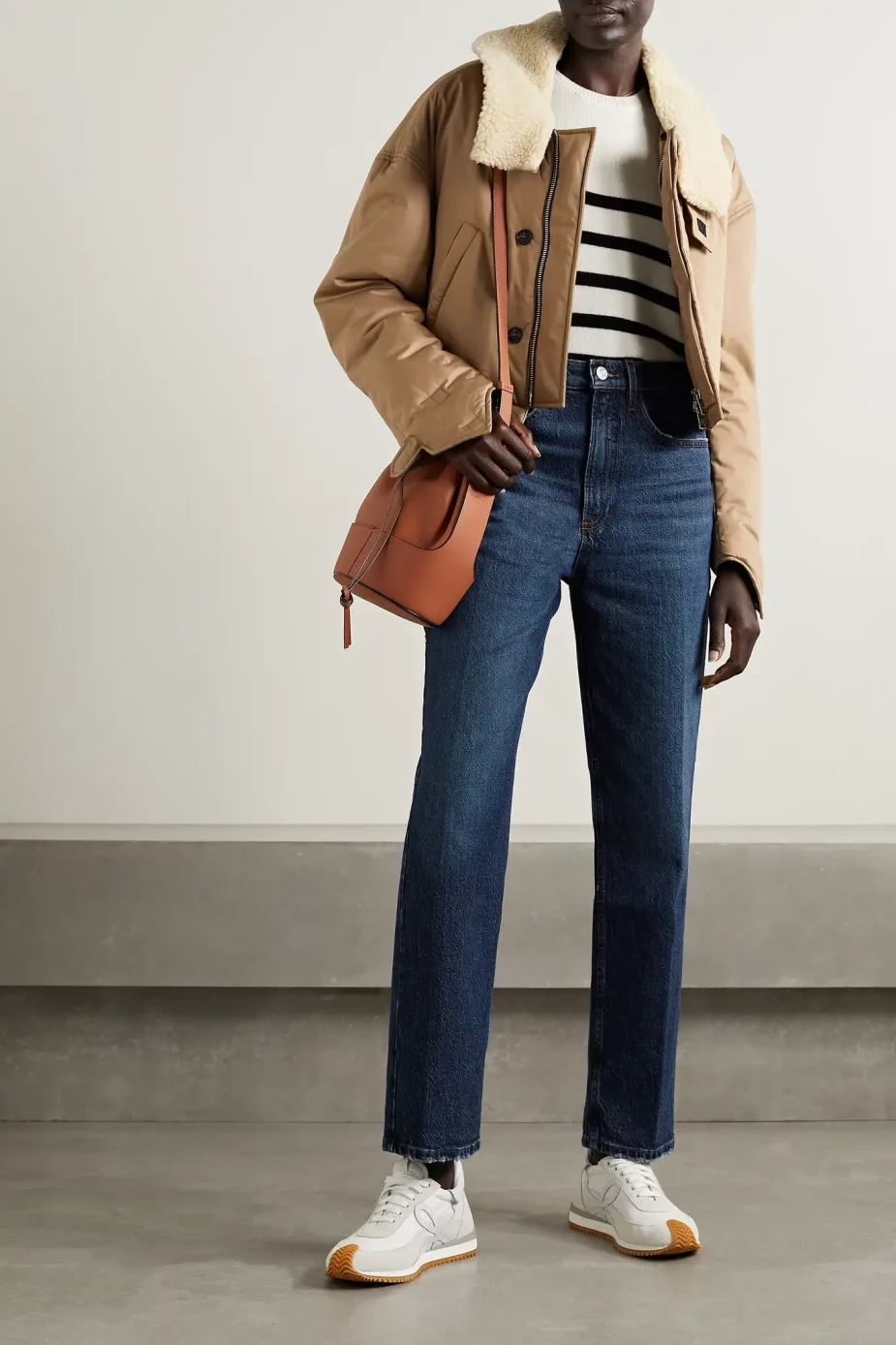 ~Joseph Luxe Cardigan stitch high neck jumper, cobble stone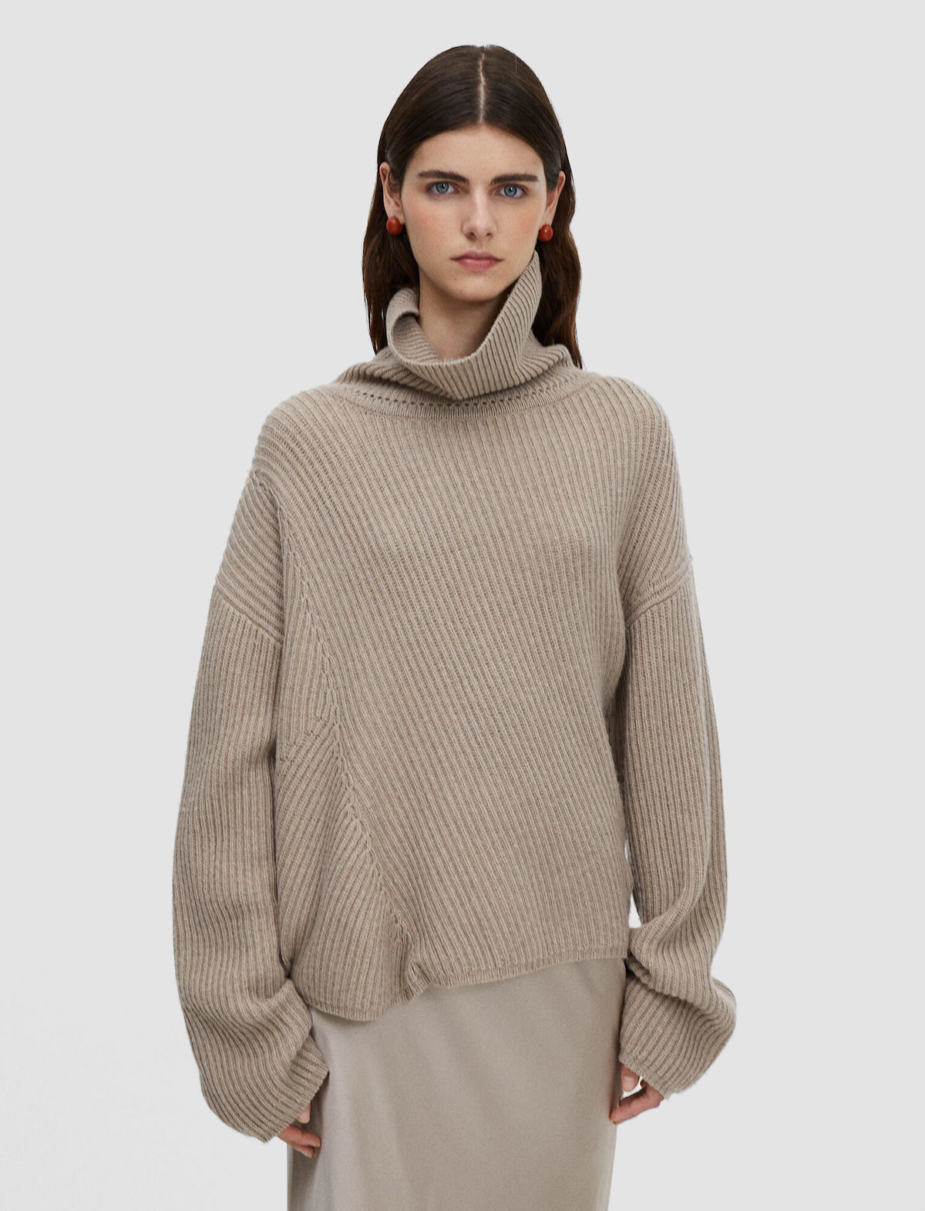 ~Goldsign Morgan high-rise straight-leg jeans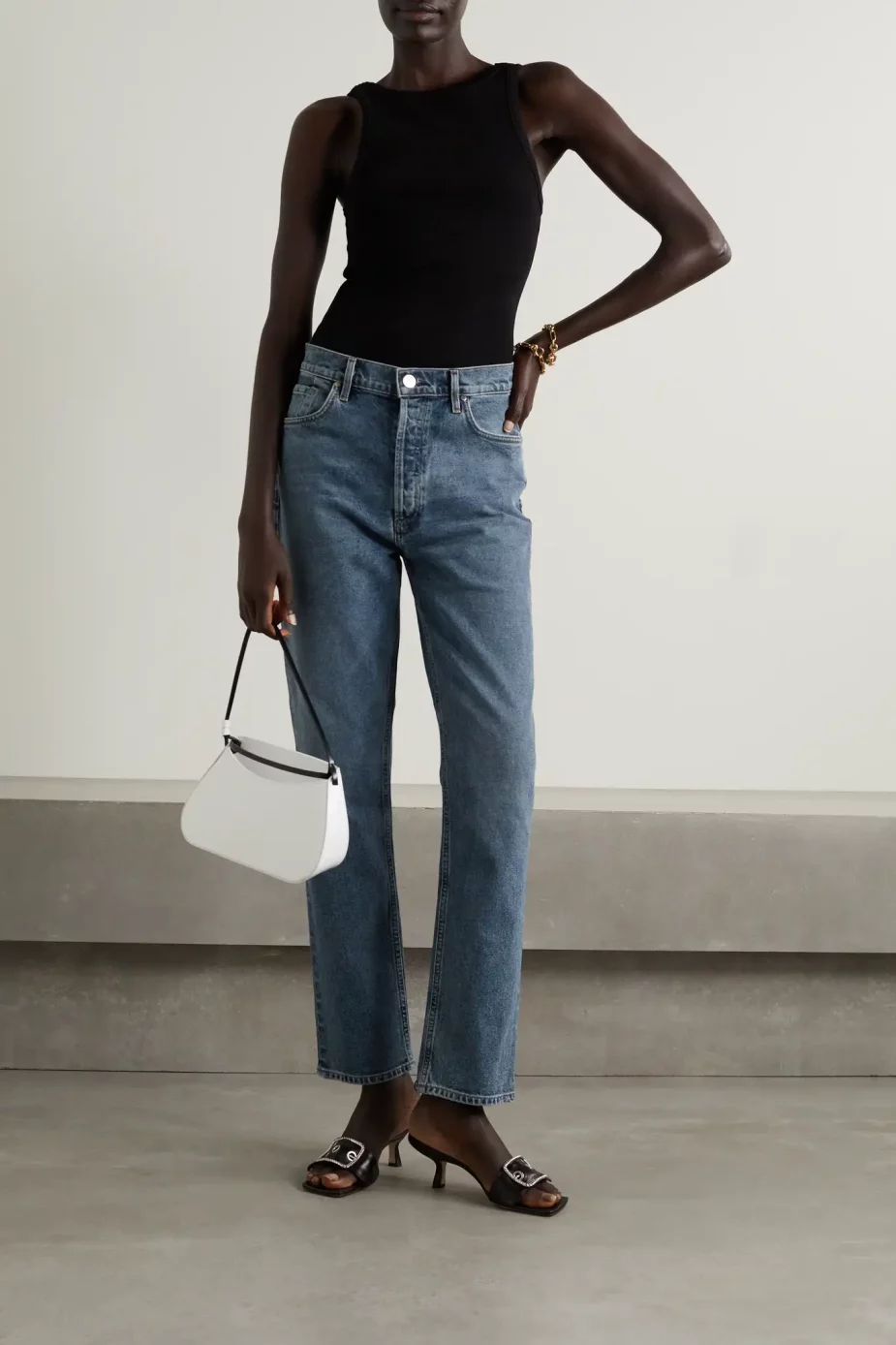 ~Johanna Ortiz Olive Swooning Wool-Blend Turtleneck Sweater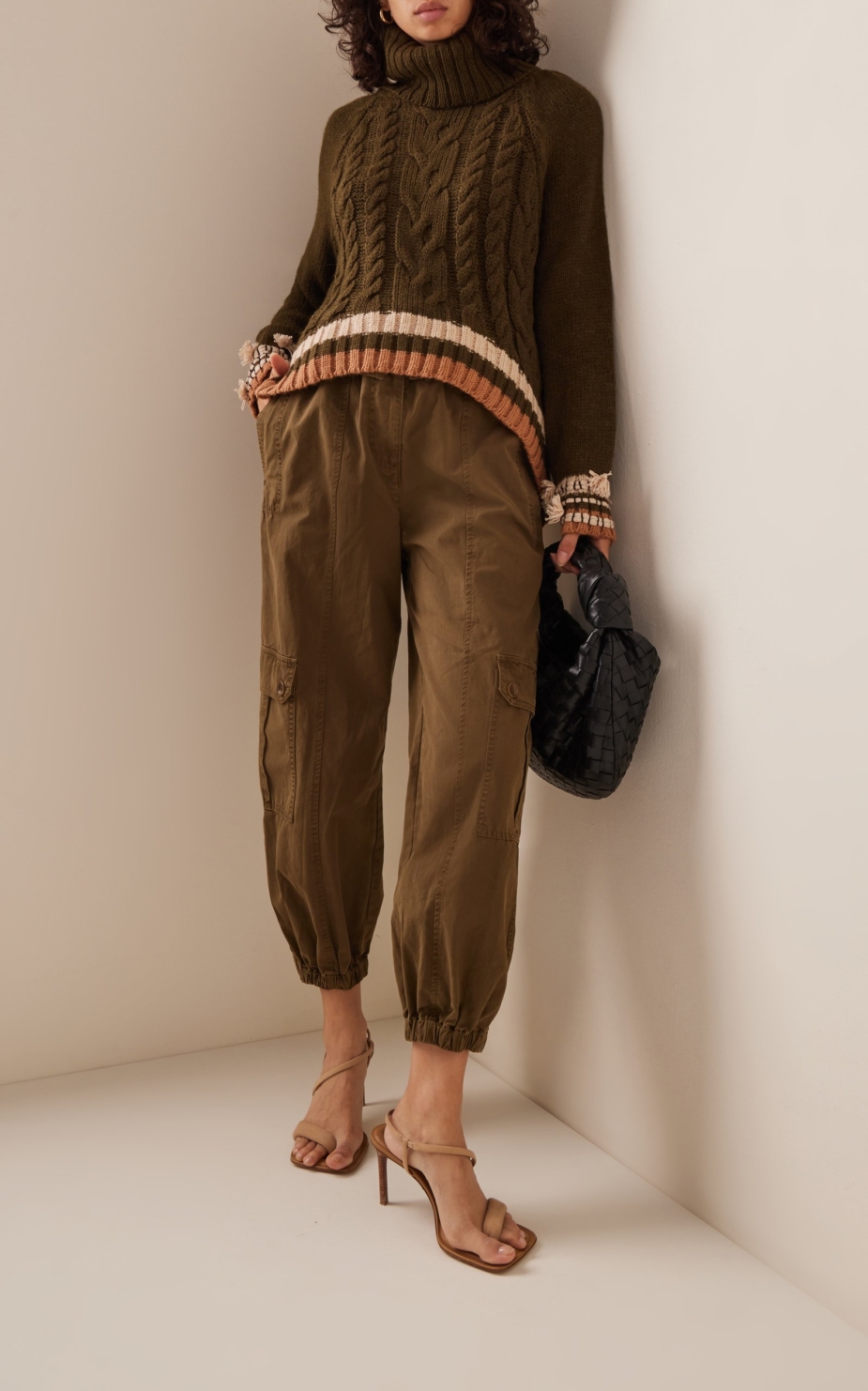 ~Khaite Danielle High-rise straight-leg jeans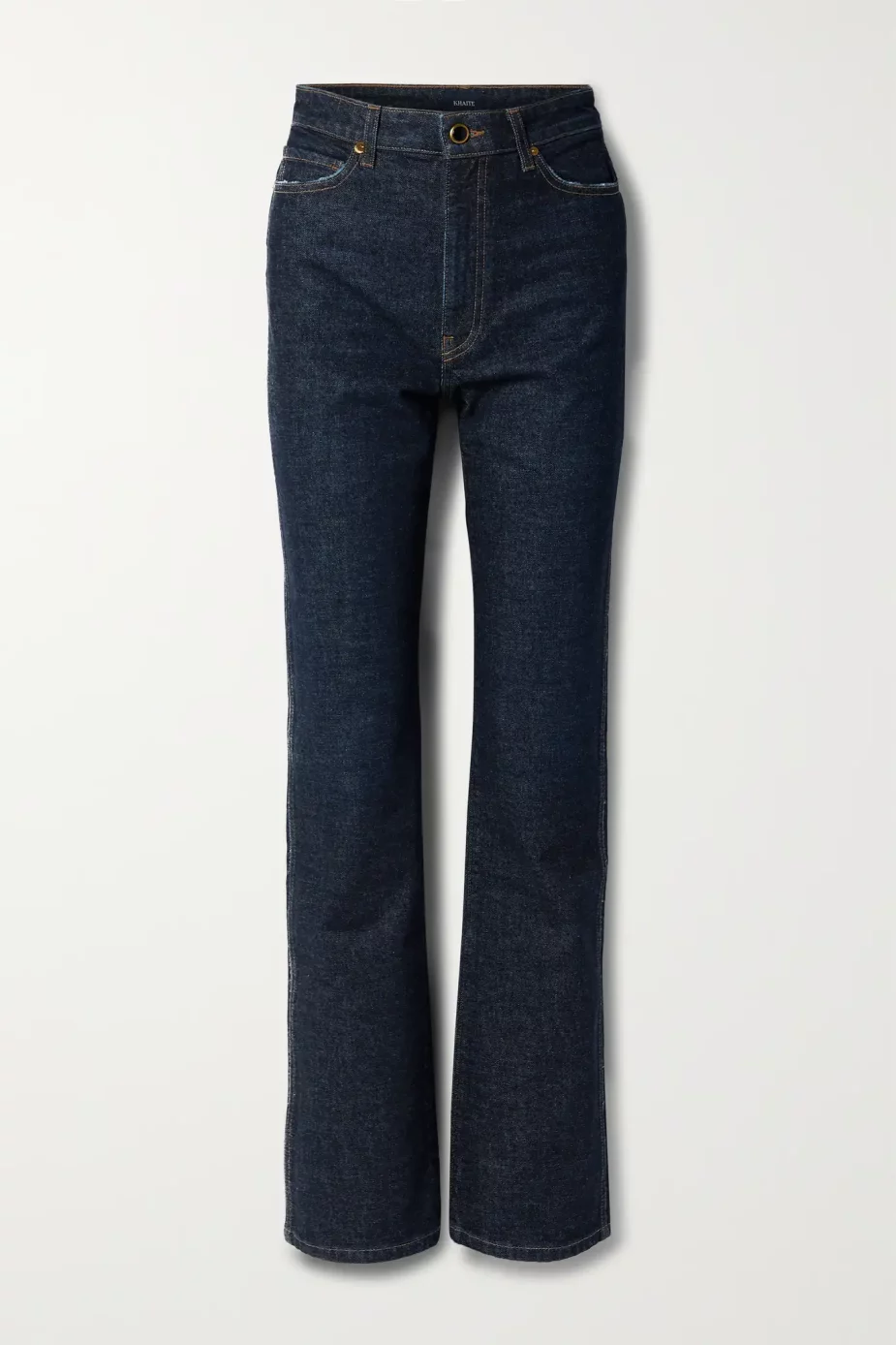 ~Vince wool-cashmere blend sweater in Sand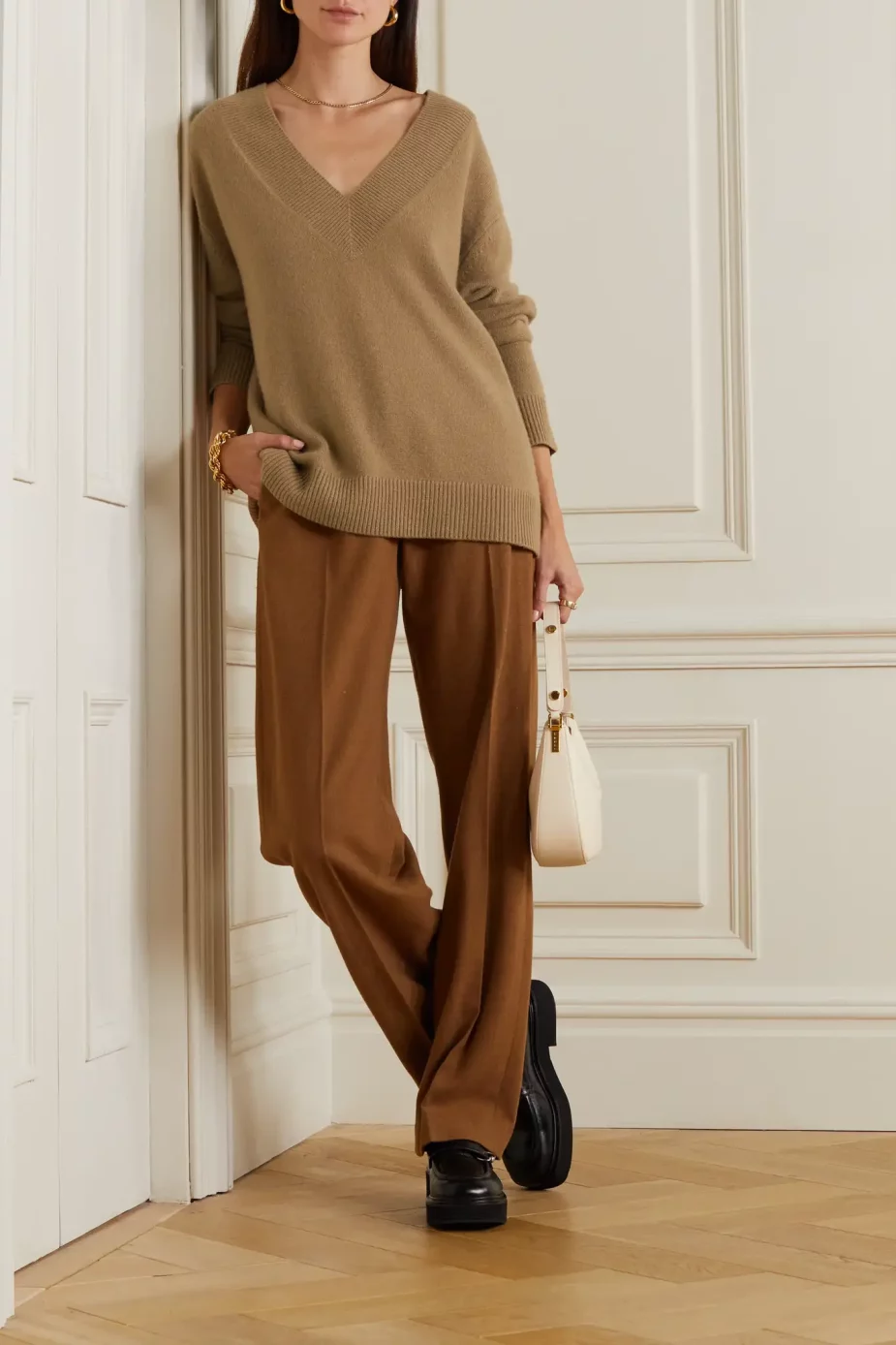 Each of the items in today's list are merely an idea of inspiration as components in what creates the foundation for a fall wardrobe to fit my day-to-day schedule and events. Over the years my style hasn't changed tremendously, but what I have noticed it that is has been honed as I become more clear and thus become more confident to invest in high quality items that I will reach for again and again year after year. Whether going about my daily work, attending an event indoors or walking my dogs outside in the chillier weather, I feel comfortable in what I am wearing on a variety of levels. And I hope you do as well with the items you have in your closet for years to come.
Wishing you a stylish autumn season.
~Please note: TSLL is supported by you, readers who take the time to stop by (merci!), peruse and sometimes welcome into your life mentioned and recommended finds. Affiliate links are present in today's post and may earn commissions for TSLL when you purchase. View TSLL's full Privacy Policy here.
Petit Plaisir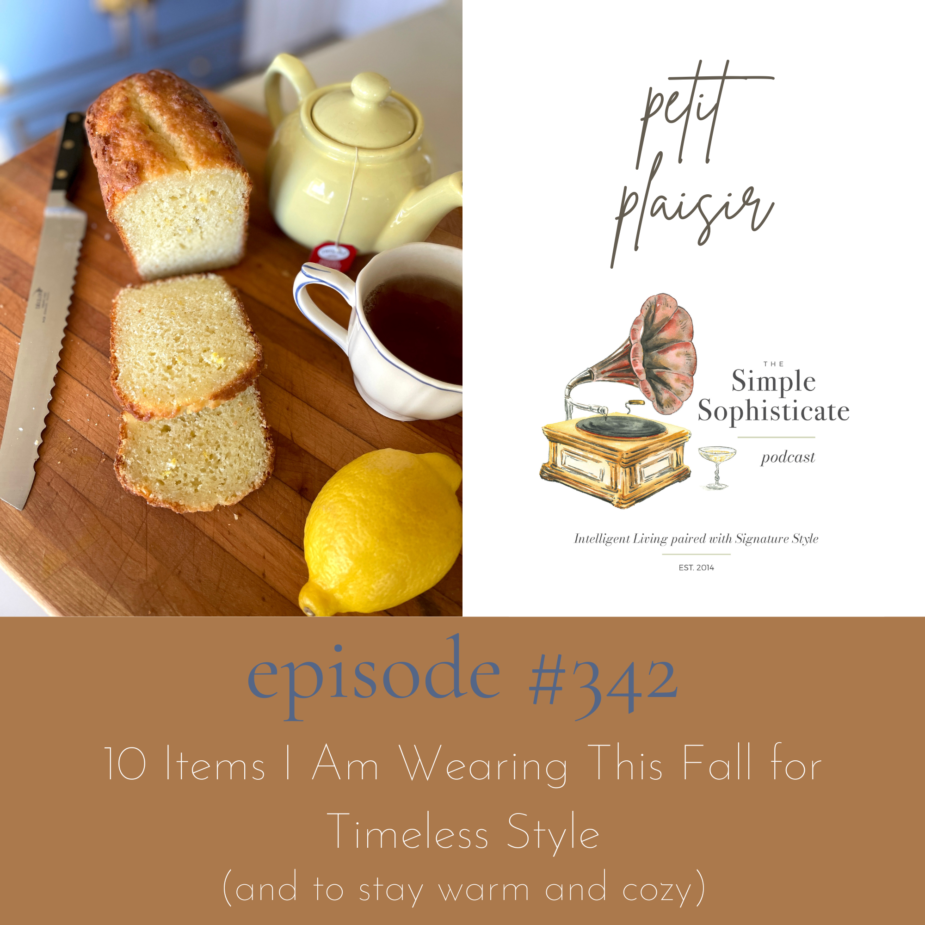 ~Annika, tv series on PBS Masterpiece Mystery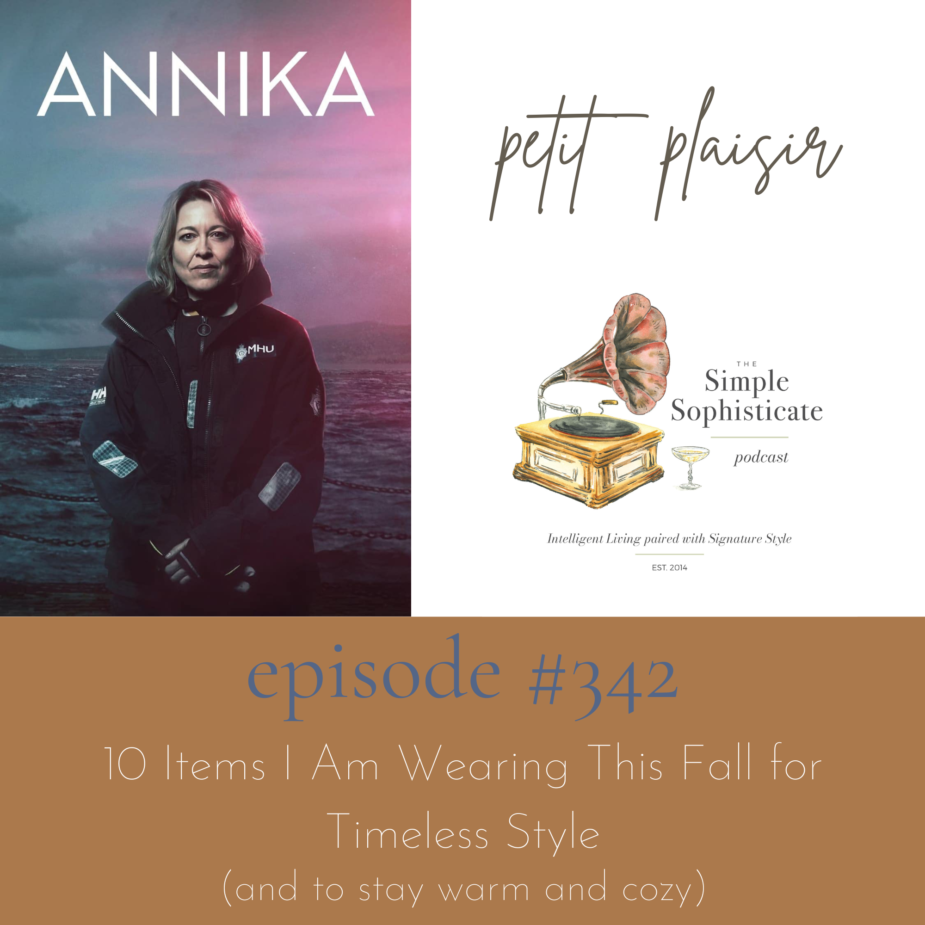 ---
Mon, 13 July 2020
142: 9 Reasons Owning Your Style Will Change Your Life
Today's episode is a top episode from Season 3 discussing how understanding what our signature style is and then owning it with confidence permeates all arenas of our lives.
Ultimately, what we wear matters. Without saying a word we communicate our values, our confidence, our expertise, where we've been, where we are and where we want to go (or stay).
I do hope you enjoy this full episode, and if you are looking for a new book to whisk you away to France, be sure to stay tuned until the end of the episode when the Petit Plaisir is shared.
View the full original Show Notes here.
View more episodes of The Simple Sophisticate podcast.
~The Simple Sophisticate, episode #142
---
Mon, 22 June 2020
15: 7 Components to Building Your Signature Style (a top episode from Season 1)
Building our signature style takes time. As well, it evolves. While some components - the best color tone for our skin, hair and eye color - may remain the same, the fit, the lengths, the necklines, as well as styles we discover and wish to welcome into our wardrobe will change.
Over the years, as you can see above, my dress length has gone from just above the knee to midi length being now my favorite go-to. While I do love wearing dresses, you are just as likely to see me in denim jeans and a button-up shirt, or a camisole and blazer with either heels or flats. Having options is wonderful, and cultivating our closets to offer these options takes time.
Thankfully, as we learn more about ourselves, the lifestyle we enjoy living (something that changes as well as the chapters of our lives continue to unfold) the decision-making becomes easier. All of this is to say, that while we may be shopping less often as what we have in our wardrobe is made well and lasts for many years, we also know when we come across something that will fit perfectly for our way of living and can snatch it up (if it is in our budget at the moment) without giving it much thought. The clarity of time and knowledge about ourselves is exceptionally helpful which is one component that will be discussed in today's episode.
Today's podcast episode is a top episode from Season One of The Simple Sophisticate which shares in detail the seven components to building your own signature style. My first book dives into this far more and my second book focuses with great detail on cultivating effortless style, so be sure to check those out if this topic piques your interest.
View the original Show Notes for episode 2015 here.
---
Thu, 2 January 2020
263: Timeless Seasonal Style — Autumn in Britain
"Autumn seemed to arrive suddenly that year. The morning of the first September was crisp and golden as an apple." —J.K. Rowling in Harry Potter and the Deathly Hallows
~The Simple Sophisticate, episode #263
Style and comfort. Knowing how to achieve this combination while we travel enables each of us to relax and fully enjoy our excursions wherever our wanderlust might take us.
As would not surprise TSLL readers, many of you, including myself, love to journey to Europe, in particular France and Britain, and while I have primarily traveled to France in the summer, and London during the summer months as well, it was during the fall of 2017 that I had the good fortune to travel back to Britain. Expectedly, the suitcase's contents were far different than for the warmest months of the year.
So when a TSLL reader recently reached out and asked for style ideas for her upcoming trip to London this October, I came up with the idea to share a seasonal style episode/post for Anglophiles.
In the coming months and seasons look for the remaining three seasons for both Anglophiles and Francophiles as having a resource to help simplify the packing process so that we travelers can focus on creating an itinerary that surpasses our dreams.
Admittedly, and unsurprisingly, I enjoy selecting the perfect outfit for whatever the occasion might be, but equally as desiresome is to not have to worry about my clothes while I am traveling. Just trusting that what I have packed is exactly what I need frees my mind to absorb the many new sightss, sounds, tastes and interactions which enrich the trip all the more.
So with that introduction, I'd like to share with you Style Essentials for Traveling to Britain in Autumn, the city and the country.
Visit the full Show Notes on The Simply Luxurious Life — thesimplyluxuriouslife.com/podcast263
---
Sun, 24 March 2019
32: The French Capsule Wardrobe: the 14 essentials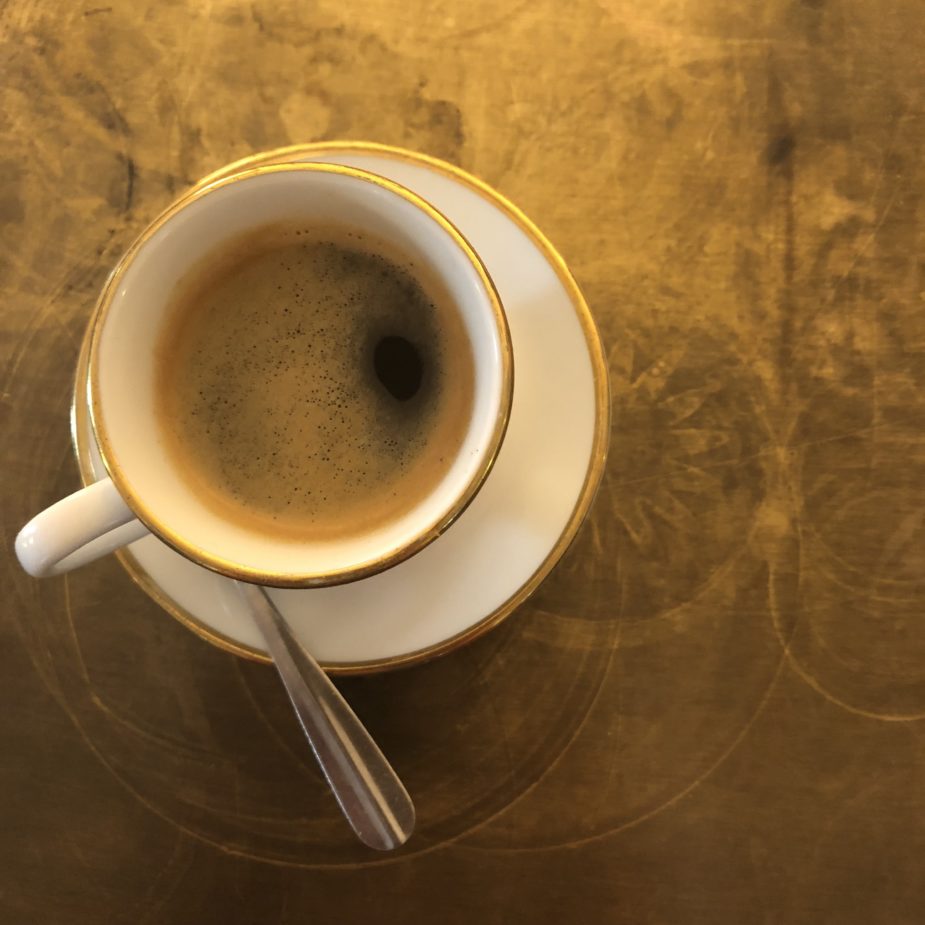 Let's escape to France for a moment, at least for the duration of today's episode. :)
Today's episode is a re-airing of one of, if not the top downloaded, read and listened to episodes if including YouTube and Pinterest. More new readers learn of TSLL blog and the podcast through this episode than any other source. And since the next new episode of The Simple Sophisticate is scheduled to air on Monday May 20th, I wanted to bring it to readers and listeners attention.
Originally airing during the first season (currently we are in season 5), epissode #32 - The French Capsule Wardrobe: the 14 Essentials, has a plethora of images paired with each essential to offer sartorial inspiration.
So without further ado, click here to read the full show notes of episode #32.
~Love TSLL's French-Inspired podcast episodes? Check out the currently 34 French-Inspired episodes in one spot.
~The Simple Sophisticate, episode #32 (top archived episode), replayed. The original episode aired on April 6, 2015 - view the detailed show notes of this episode here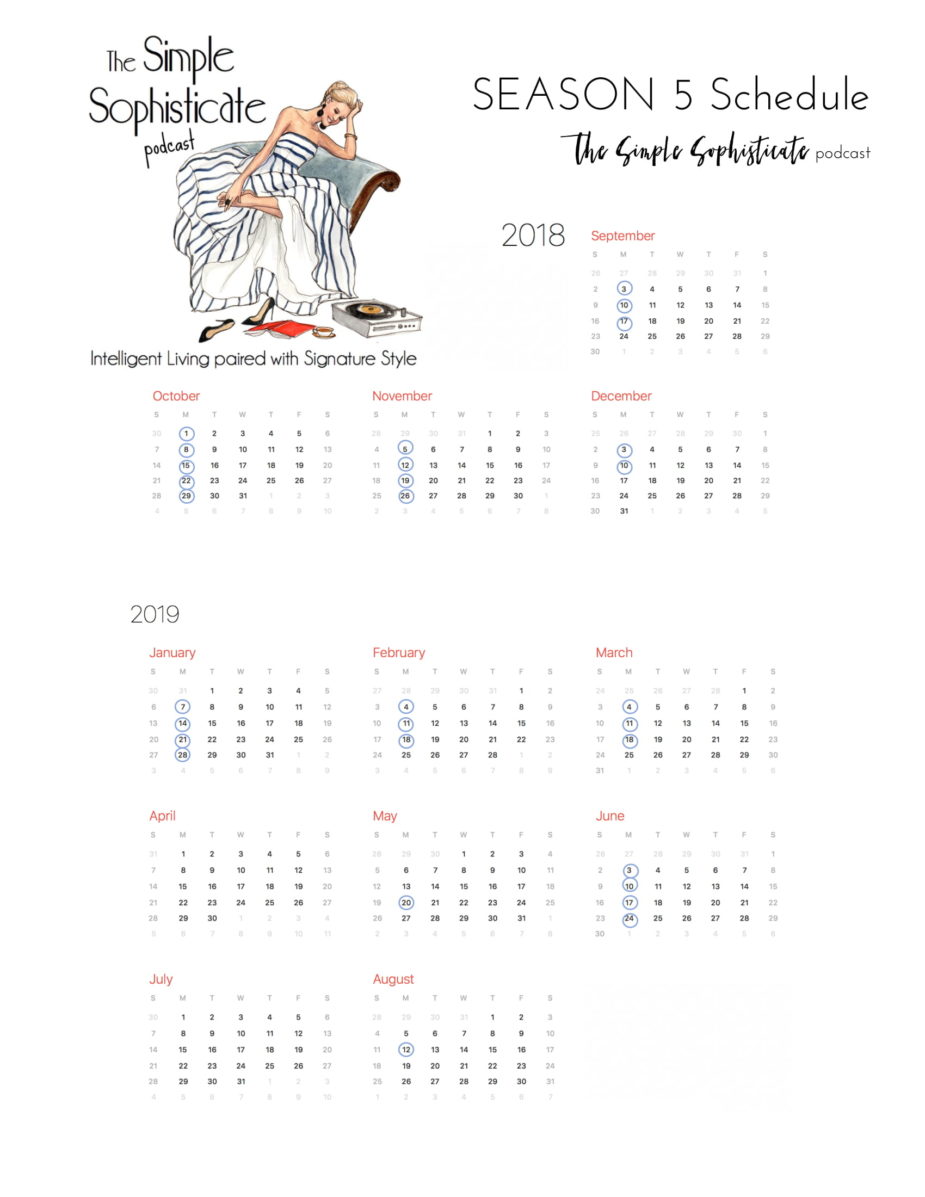 ~TSLL's first annual British Week is coming! Mark your calendars for an entire week of posts, episodes and giveaways all inspired by the great country of Britain: Sunday May 19th through Sunday May 26th.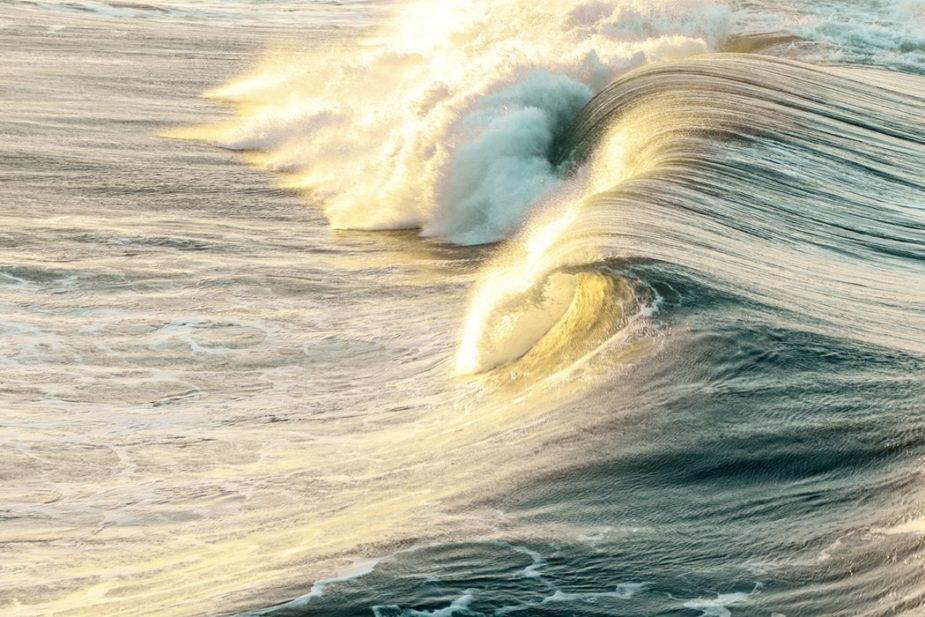 ---
Sun, 10 February 2019
247: My Interview with Stylist Scarlet Chamberlin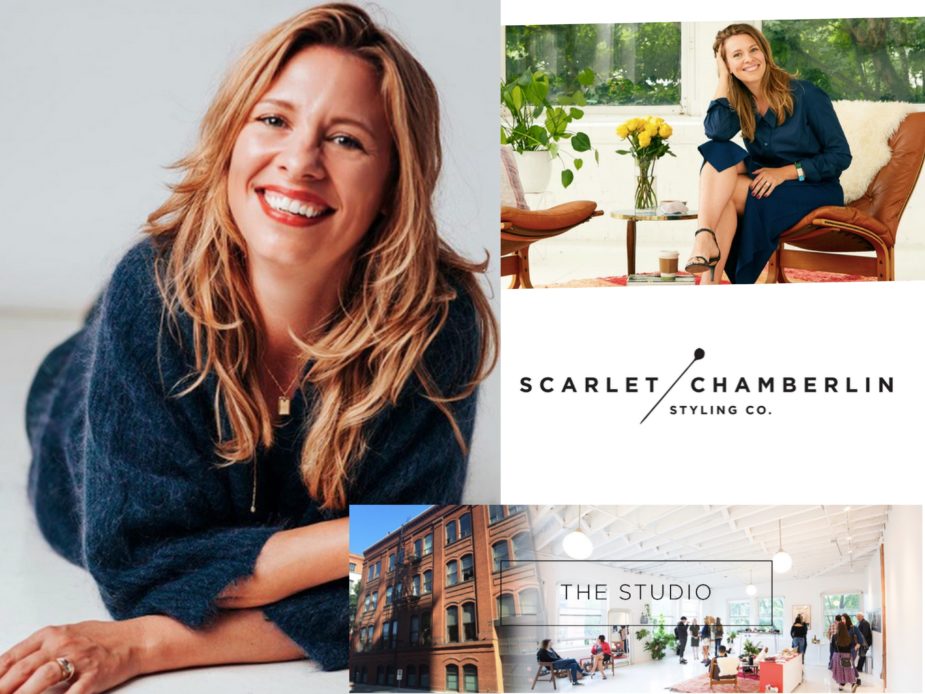 In today's episode I had the opportunity to chat with Portland, Oregon, based stylist Scarlet Chamberlin who has styled women and men as their lives begin to evolve along their journeys.
Having styled clients for the red carpet - the Academy Awards and Golden Globes - she works with everyday individuals seeking a style that aligns with where they are and where they want to go in their lives.
In today's episode we talk about how her career began in styling (she began in 2010), what services she offers to clients (see the list below), how Scarlet will help unearth your precise style, as well as insights about the styling process and how it plays a far more profound role in our lives.
Scarlet's passion will be made evident when you tune in, and as many readers and listeners have reached out to me in search of a stylist, whether in person or online, the good news is she does both, and I could not recommend her more highly. You will be in very good hands. Have a look below at more links and information shared during our conversation and be sure to view Scarlet's website for more detailed information.
Scarlet Chamberlin Styling Co. (website)
Designers recommended and mentioned during our conversation

Clothing:
Handbags:

Tah (like Yves Saint Laurent, but not the price)

Jewelry
~Below: Have a look at the video discussed during the episode of style Scarlet captured during her travels in Paris this past summer. Just listening to the music will make you want to hop on a plane to the City of Light and don your stylish best wares.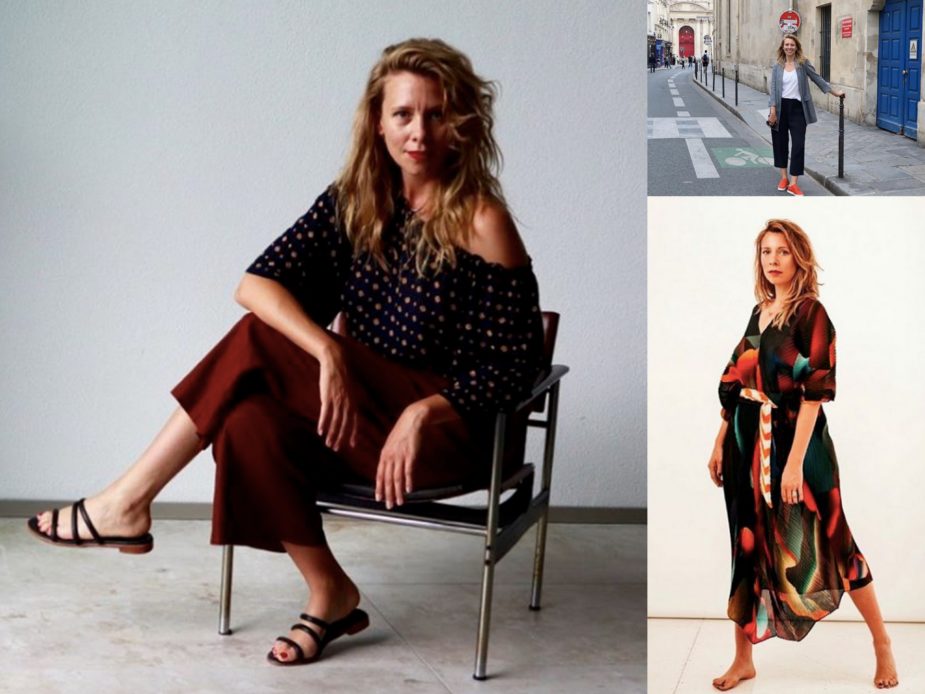 ~stylist Scarlet Chamberlin~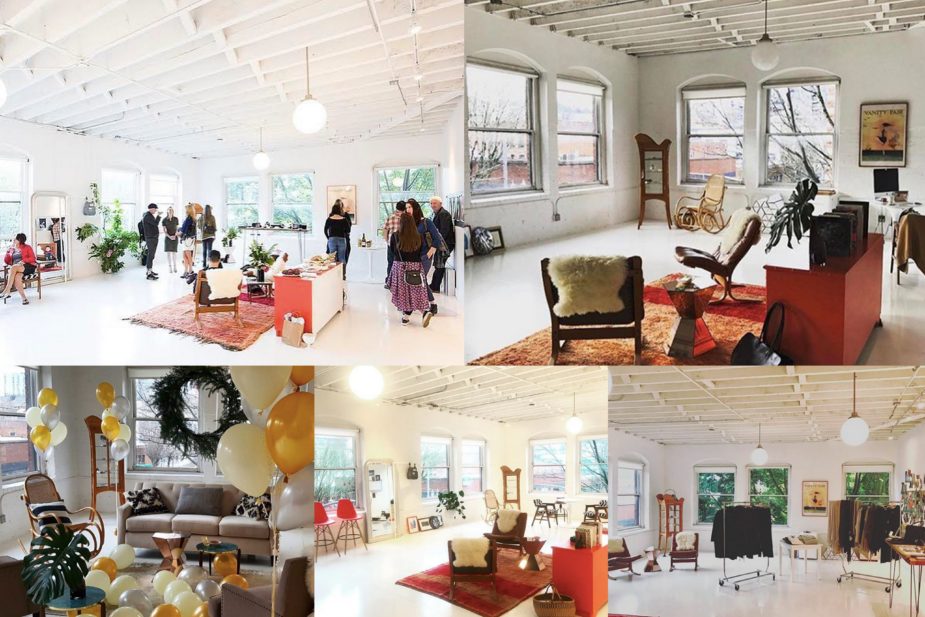 ~Scarlet Chamberlin Styling Co., Studio in Portland, Oregon~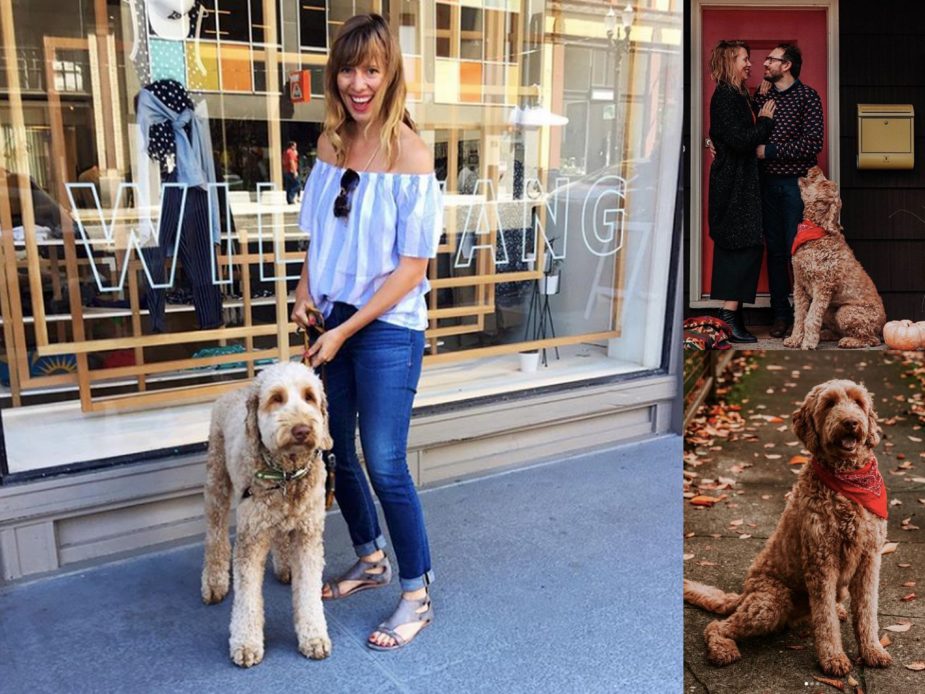 ~Scarlet with Gunnar (golden doodle) and her husband~
~View more episodes of The Simple Sophisticate
---
Mon, 2 April 2018
202: Stylist Tiffani Rogers on the Spring Trends of 2018
~The Simple Sophisticate, episode #202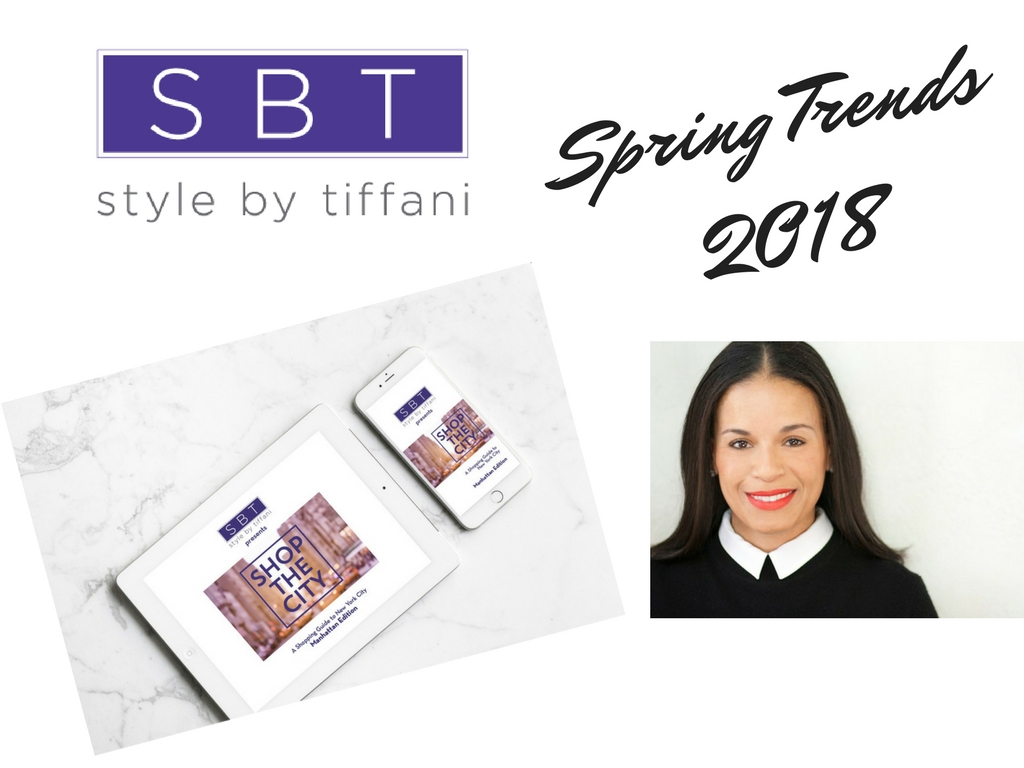 In today's episode of the podcast, stylist Tiffani Rogers of Style by Tiffani returns to talk about the trends of the spring season. Be sure to tune as she will share what to invest in, designers to check out as well as how to style a shirtdress and what to do with the trend of the ruffle. Tiffani also announced the new version of her Shop the City Guide (Manhattan + new Brooklyn additions) which just became available this week. As podcast listeners and blog readers, she is extending a discount for her must-have shopping guide (even if you aren't visiting the city, she provides links to their websites and social media accounts to enable you to shop the boutiques she trusts and highly recommends). Visit and follow Tiffani Rogers:
Items, Designers, Etc. discussed in this episode: ~Johanna Ortiz -
view all of her collections here
have a look below at a few of my favorites from her Spring 2018 collection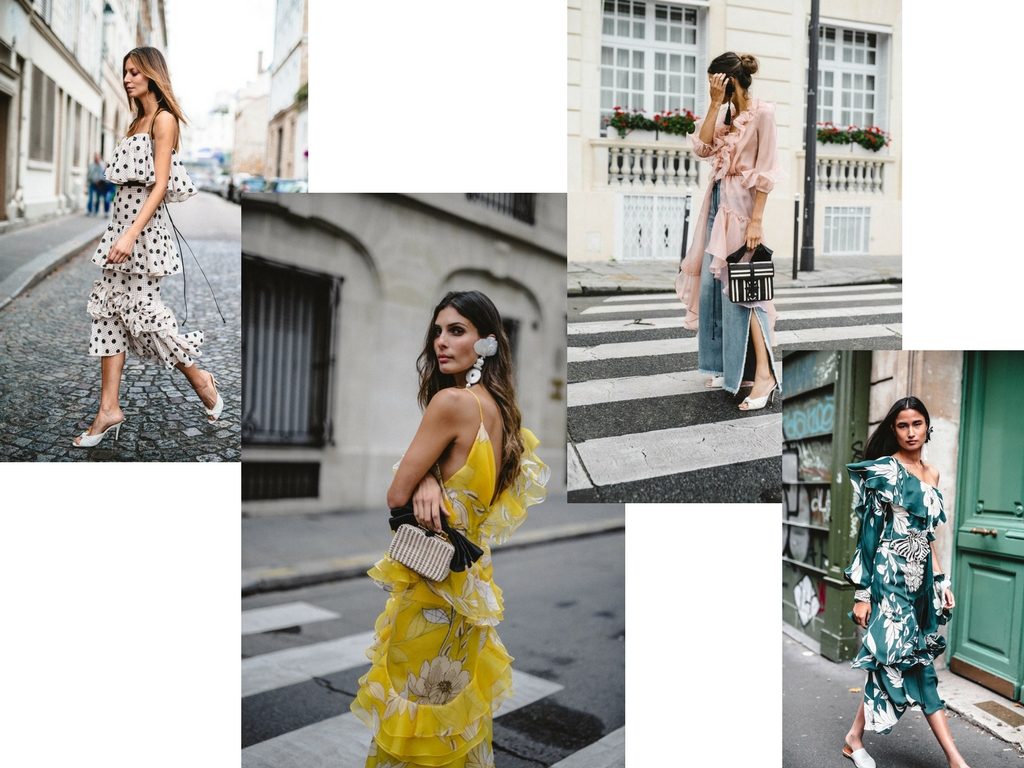 ~Tory Burch pink leather sneakers (many other colors available)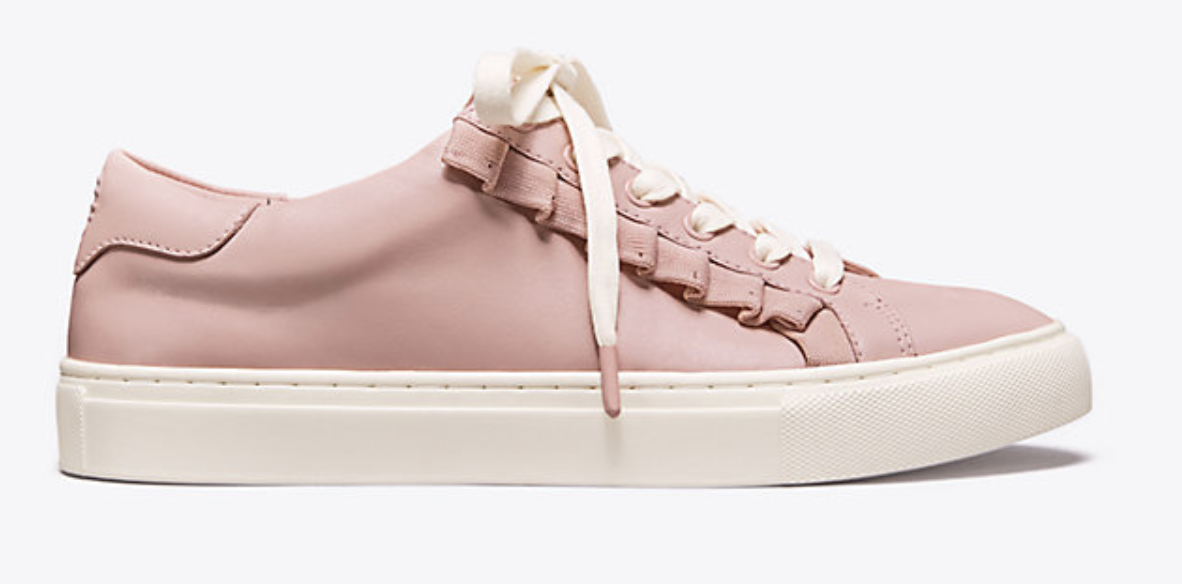 ~Queer Eye, season 1 (episode #196, Petit Plaisir, trailer included at the end of the post) ~The RealReal ~Listen to past episodes with Tiffani Rogers below:
~episode #156, Self-Awareness, Relationships, Style & the Met Gala
~episode #129, Talking Style, New York City & Sales
~episode #111, A Discussion about Quality over Quantity in Fashion & Life
~Shop TSLL's annual Spring Shopping Guide now (just released April 1st)
100+ hand-picked spring clothing items
shop directly from the post
navigate the trends (which ones to spend or save on)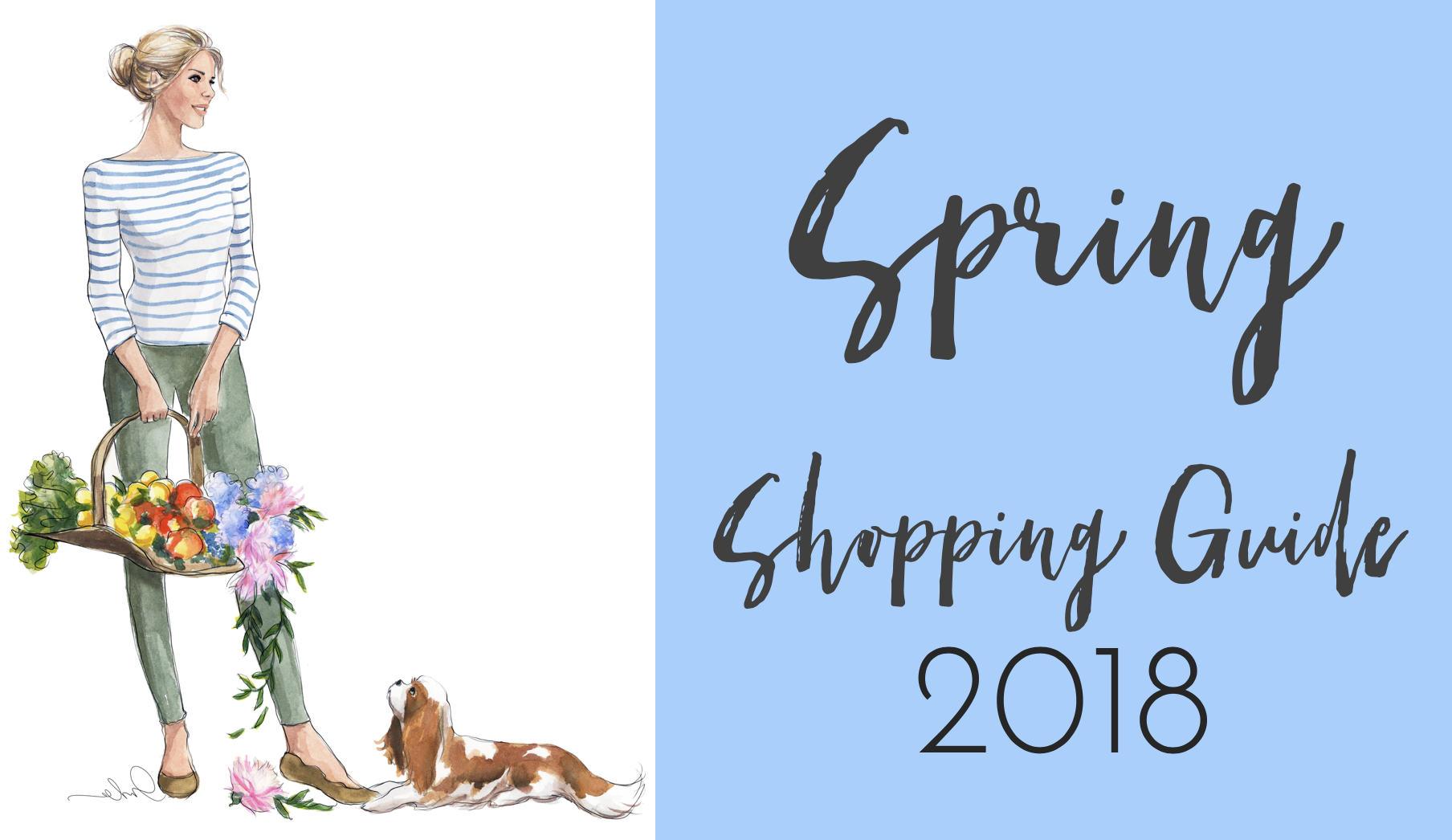 Petit Plaisir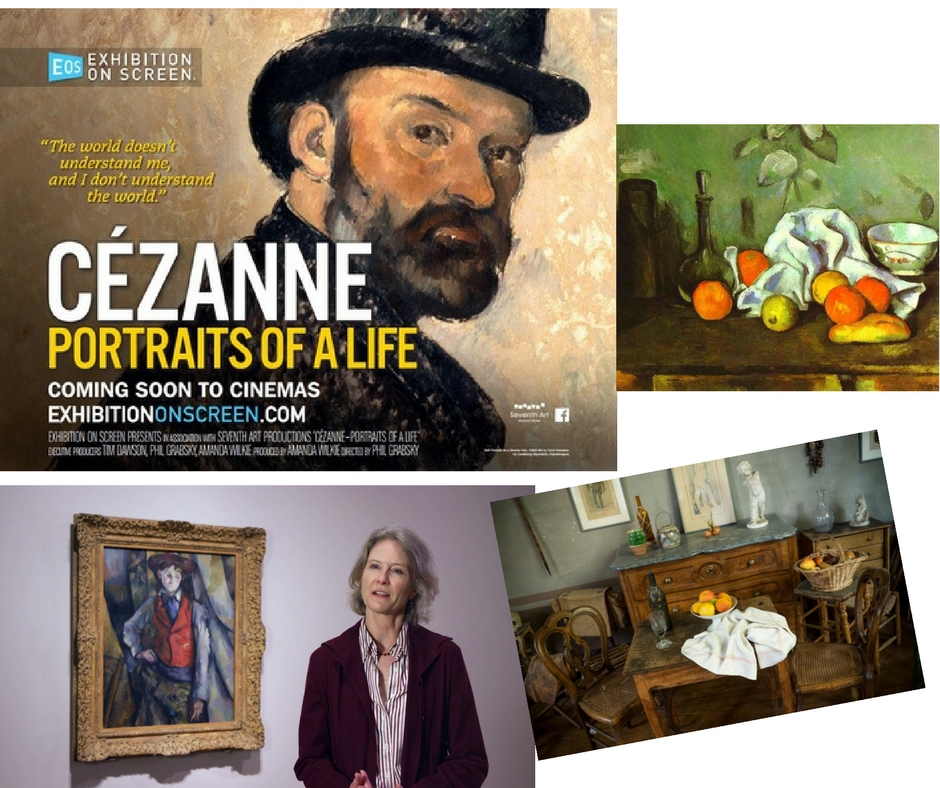 https://youtu.be/P4L_0PUMeb8
---
Mon, 23 October 2017
180: 10 Tips for Smart Wardrobe Shopping
~The Simple Sophisticate, episode #180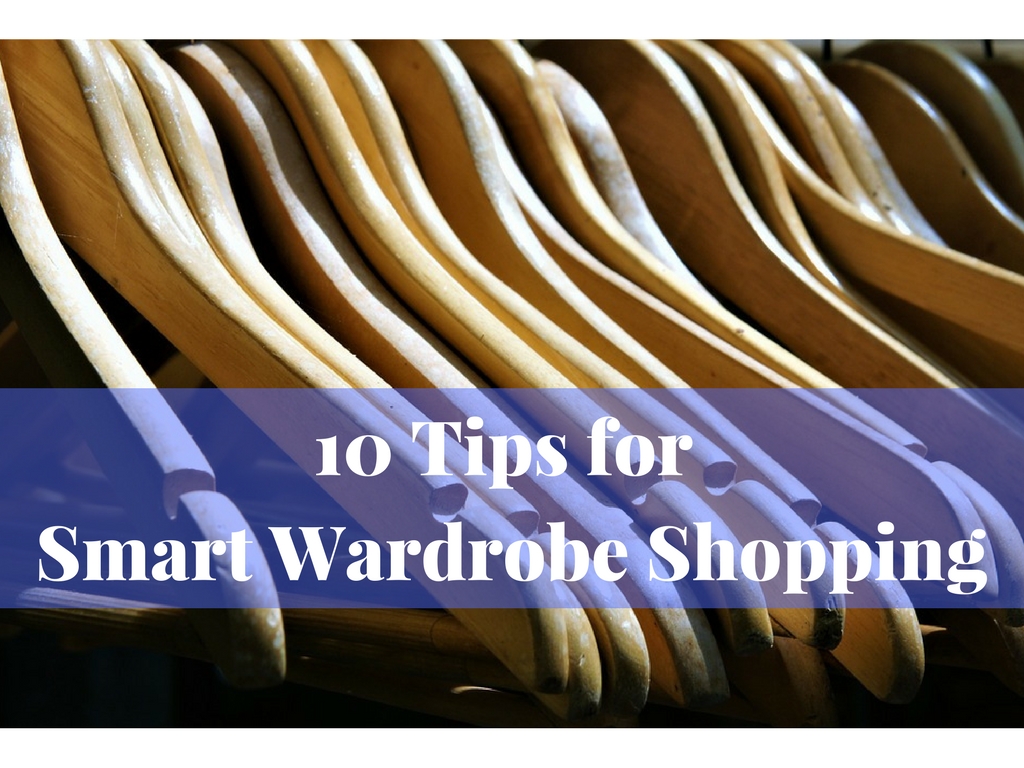 The year 2017 has been dedicated to living a year of quality here on TSLL. While at the core of living simply luxuriously is to focus on quality rather than quantity, I wanted to take time each month this year to focus on one aspect in our lives in which we could amplify the quality and eliminate the extra. Each month we've addressed one area in which to amp up the quality in your life. Beginning in January, the topic was to reduce or eliminate entirely one food or food type that does not serve you well, and you can view the entire list of topic for each month here. While a couple of months leading up to October have yet to be discussed in their own blog post, rest assured they will be in the coming remaining months of the year. Today's we're diving into October's topic as we focus on our wardrobe and discover tools and approaches for ensuring we build a quality wardrobe that enables the woman (or man) in the wardrobe to shine. Be sure to listen to the episode here, on iTunes or on Stitcher as I discuss in-depth each topic. Below is a list of the 10 items. 1. Clarify your capsule wardrobe - Make a List ~My Fall Capsule Wardrobe and How to Create Your Own: My Appearance on AM Northwest 2. Use Online Tools Shoptagr, eBates, Honey, CamelCamelCamel, and SliceWatch (only available on Chrome) 3. Stick to classic, flattering silhouettes 4. Have the necessary shoes for each season ~discover the 10 essentials shoes every woman should have. 5. Stick to a complementary, versatile color palette 6. Pay for quality, but pay less often Learn more about Cost Per Wear here. 7. Choose quality fabric 8. Understand the sale season and be patient 9. Spruce up the classic essentials as needed 10. Invest in handbags, shoes, eyewear, lingerie, and outerwear View more specific SIGNATURE STYLE posts here
Petit Plaisir
~As promised on the episode, the recipe for a lovely fall dessert that is simple to make: Rustic Apple Tart for Two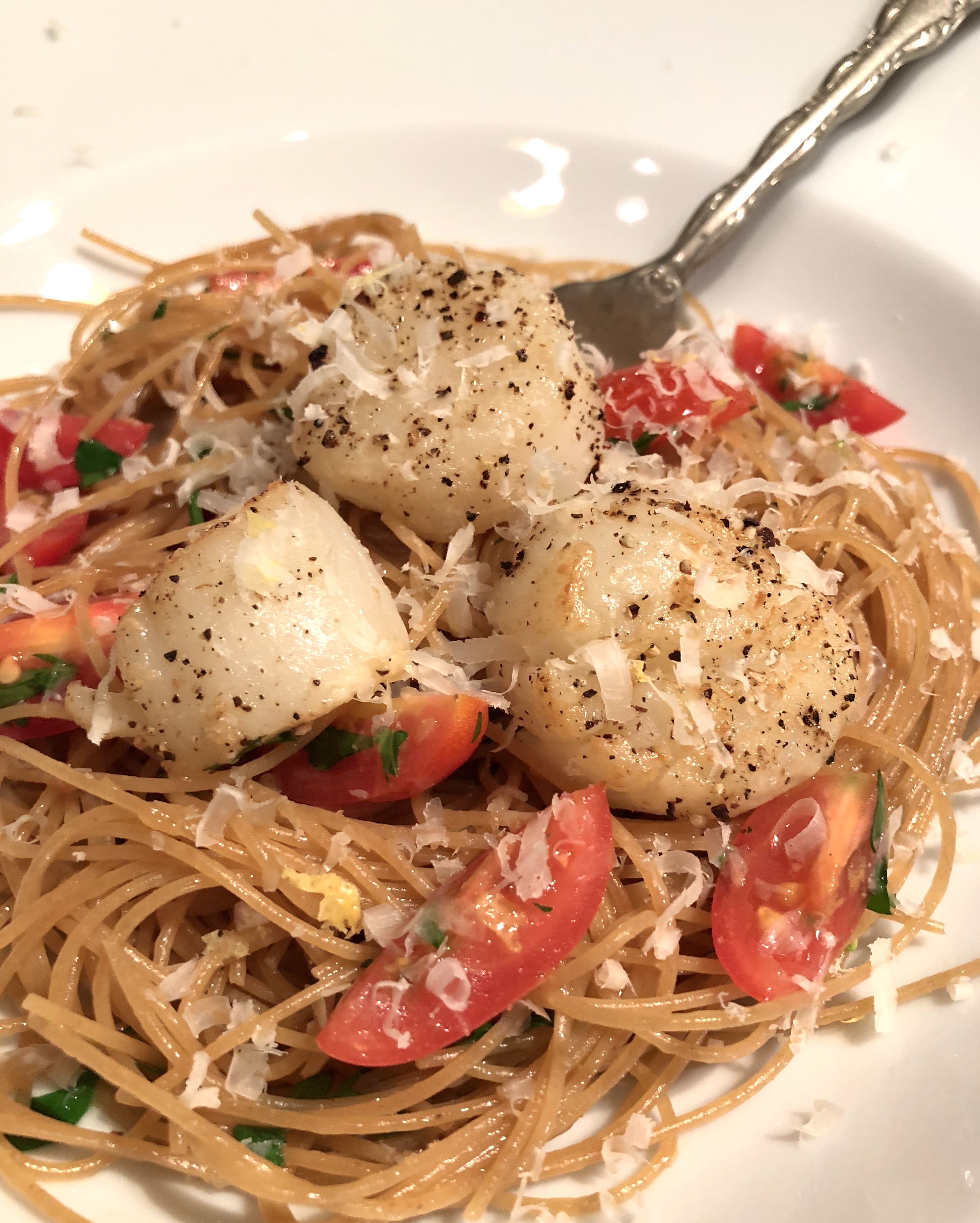 This episode is sponsored by:
Click here to subscribe to the monthly box with 6 recipes and everything you need to make them. 4 – 5 full size essential oil bottles
Enter the coupon code "SIMPLE" to receive a $40 giftcard emailed to you after you subscribe to this fun essential oil recipe box.
Each box comes with 6 recipes and everything you need to make them. 4 – 5 full size essential oil bottles, 100% pure goodness all for $39.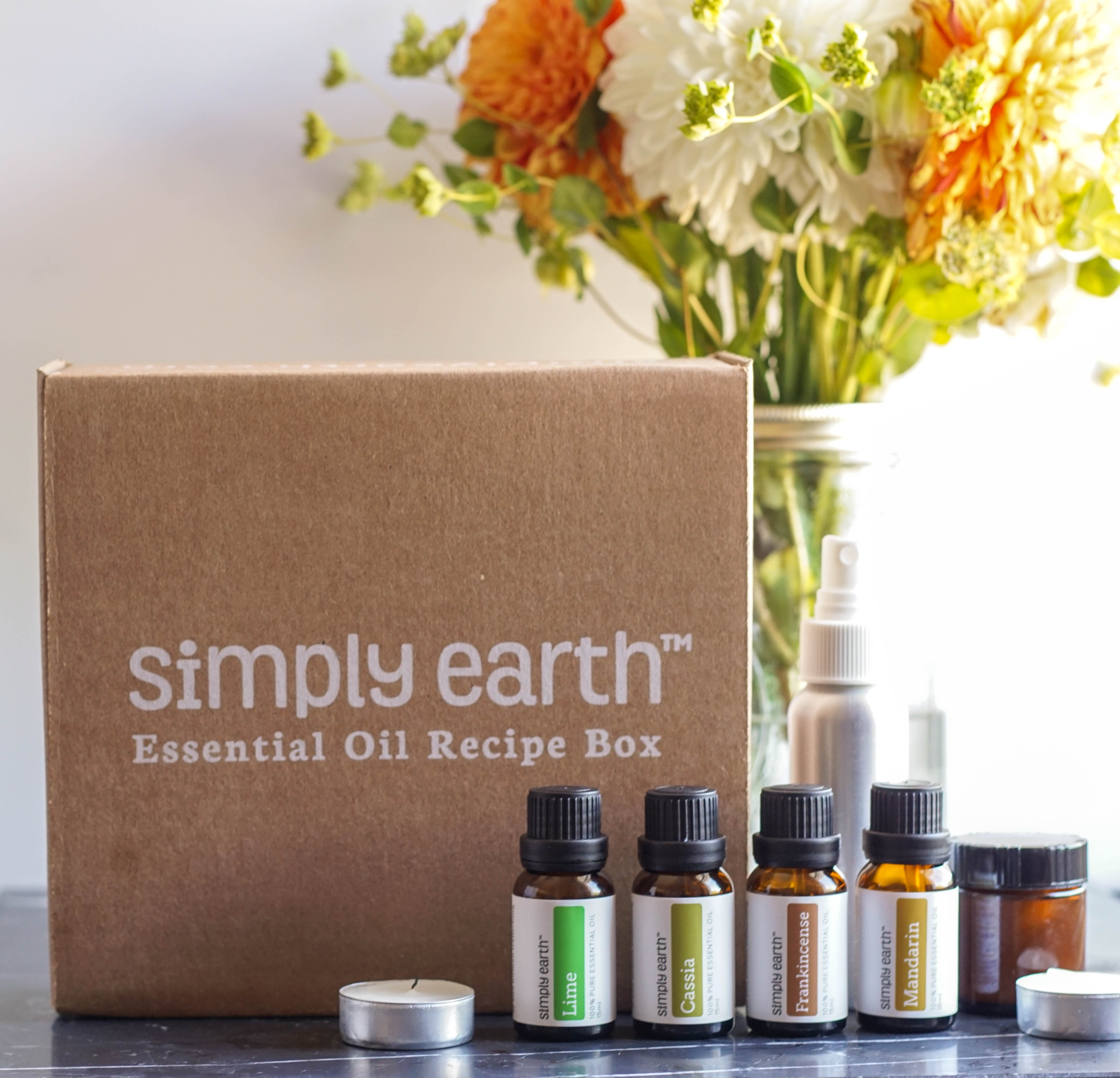 ~Mark your calendars Foodies & Francophiles! World renowned chef and top food blogger and cookbook author David Leibovitz is stopping by The Simple Sophisticate on Monday November 6th (episode #182) to talk about his new book: L'Appart: The Delights and Disasters of Making Paris My Home. I am so excited I am pinching myself!!!
---
Mon, 12 June 2017
159: 18 Ways to Define Your Classic Style in Life and within your Closet
~The Simple Sophisticate, episode #159
"Style trickles into everything you do, who you are, and who and what you attract in life. Whittle down your style to what matters and project what's meaningful to the world: Be the lighthouse. Be honest. Be real." —Kate Schelter
Settling on a style that is our own can be overwhelming. Beginning with the style that adorns our bodies, but also the style with which we approach life, our routines, our hobbies, our habits, our way of contemplating and dancing with the life we have, and journeying toward the life we want. With so many options, ideas, seasons, and lifestyle icons to draw inspiration from, there is such a thing as paralysis by abundance.
Creative director and stylist Kate Schelter understands the quandary which is why she wrote her new book Classic Style: Hand It Down, Dress It Up, Wear It Out. Having read through the style resource, I picked 18 gems of wisdom I have found to serve as trustworthy guideposts when it comes to homing in on our individual classic style. There are of course many more as well as a wealth of examples which is why I encourage you to take a look at the book, but until then, let me offer you a taste to assuage the fear that curating your style might be impossible. Quite to the contrary, you can do it, and these sage descriptors of classic style will help you do so.
~Be sure to tune into the audio episode of the podcast as I dive into each item on the list in-depth, sharing specific examples. Below merely touches on the surface of the content that is shared.
Your classic style will . . .
1. Bring you joy
2. Be functional for your lifestyle
3. Be deeply simple
4. Add a touch of a signature
5. Be unmistakably beautiful to you
6. Free you from constraint
7. Move toward what you fear
"The jitters are love in disguise, reminding you that you're getting closer to what you want. Face it. Go toward it. Do it. Dive into your most meaningful experiences and relationships —the ones that make you feel like you're alive. Don't worry if you can't access what you want just yet. It will come. "
8. Have no expiration date in sight
9. Be a reflection of your character
10. Will use a limited color palette
11. Offer proper proportion and scale
12. Will focus on less rather than more
Schelter suggests shopping like an editor, "Turn down the volume. Tune in to yourself. You really don't need much."
13. Involve creating your own personal classics
"Find fabrics, colors, cuts and shapes that work on you. Then Repeat-wear and rely on them without a second thought. Know that they are yours to trust."
14. Find a balance when it comes to personal grooming
"Just the right amount of grooming: not too much, not too little."
15. Require quality tailoring
16. Involve investing in what you love
With patience, saving up and waiting for what you know will work and what you know you love will earn you the reward of "quality, craftsmanship, and charm".
17. Require you to not buy based on the size, but buy what looks best on your body
18. Not knowing is actually a positive sign, so long as you keep your eyes open
"When you embrace not having a set direction, you may experience the "dead zone" (dormancy, fear, dread, confusion, self-doubt), but that always comes before the spark of spring . . . When you give up expectations and rules you sow seeds for creative thought; you give yourself room to find your individuality and your own vocabulary. You are no longer defining yourself in someone else's terms."
Listen to your life. Listen to what puts you at ease, what makes you feel beautiful, what fires up your confidence. And then ask yourself why. When you listen, when you tune in to what your life is revealing to you, your true personal classic style will come forth.
"The key to personal style is simple: Forget what's cool and trust your gut. The magic is in your mix. When you draw confidence from your classics — pieces that you come back to again and again — your style is your own. Classics let you do more, and be more, with less." —Kate Schelter author of Classic Style
Petit Plaisir:
~Springtime Peonies
Best to buy in the bud stage as they will last longer; don't forget to cut an inch off the bottom and remove all leaves that might be submerged in water. Add plant food.
Common peony meanings include romance, prosperity, good fortune, a happy marriage, riches, honor, and compassion — but peonies can also mean bashfulness via FTD.com
Peonies are native to China. They are highly valued there, and are often referred to as the "king of flowers".
The peony is the state flower of Indiana.
It is also given for twelfth wedding anniversaries because the peony symbolizes honor, fortune, and a happy relationship.
SaveSave
---
Mon, 3 April 2017
149: How to Cultivate Your True Style All Year Long
~The Simple Sophisticate, episode #149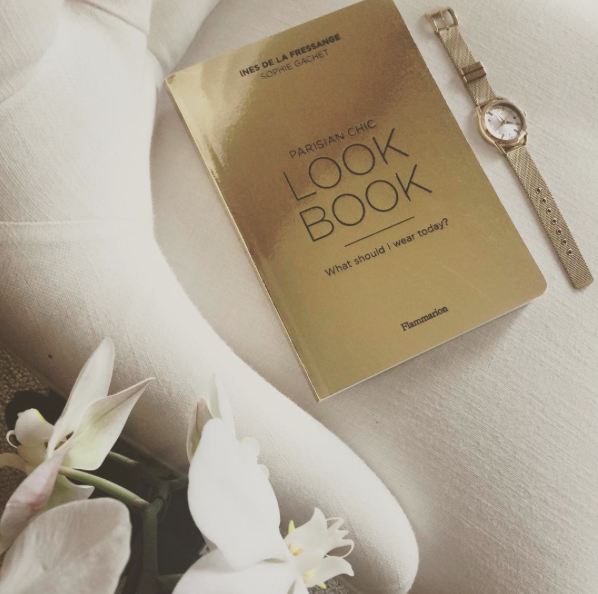 "What's true style? Knowing how to mix the right combinations of ingredients." —Ines de la Fressange, author of Parisian Chic Look Book: What Should I Wear Today?
Most of us have heard of and are incorporating into our lives a capsule wardrobe, but as much as we'd love to hire a stylist to tell us what to wear every day and how to style the clothes we've invested in, we either absolutely cannot afford such an extravagance or well, let's get serious. But the truth is, we can do it ourselves. Understanding how to cultivate true style into our lives throughout the entire year is completely possible so long as we learn the necessary tools and fail-safe combinations. Former Chanel model and the epitome of Parisian chic Ines de la Fressange has just released her new book to follow up her wildly successful first Parisian Chic, and in it she does the work of the stylist. Parisian Chic Look Book: What Should I Wear Today? does everything for you except the shopping. With nearly every page in the 130 page book filled with styled outfits and noted for which occasion they would be perfect for, this look book is your guide when you step into your closet. This look book is the finishing touch to building your confidence that you do know how to dress well without having too many clothes to choose from and feeling you have nothing to wear. What I would like to do today is share a glimpse of Ines' suggestions and my favorite outfits, and then I highly recommend you pick up or check out this book. If you are someone who appreciates the classic Parisian chic approach to style, if you adhere to a capsule wardrobe approach and if you want to keep it simple but mix high and low items ensuring you look effortlessly style, take a look inside the book and discover how to become the stylist you've always wanted to hire. 1. Stock your closet with the essentials
capsule wardrobe essentials
handbags
shoes
jewelry
lingerie
outerwear
scarves
belts
Often we have almost everything we need but a few finishing touches are missing. Take a look at her detailed list (above are just the categories) and find what you may need or what to look for the next time you are shopping or a wonderful sale on your favorite designer clothing or accessories offers a beautiful price. 2. Stick to a dress code unique to each general occasion
business

beyond the uniform that works for you, how to choose an outfit that transitions from one work place to another business appointment (applying for a loan, a business dinner, etc.)

"I Have a Tricky Day Ahead"

silk print pants
v-neck sweater
black velvet flats
classic watch
bangles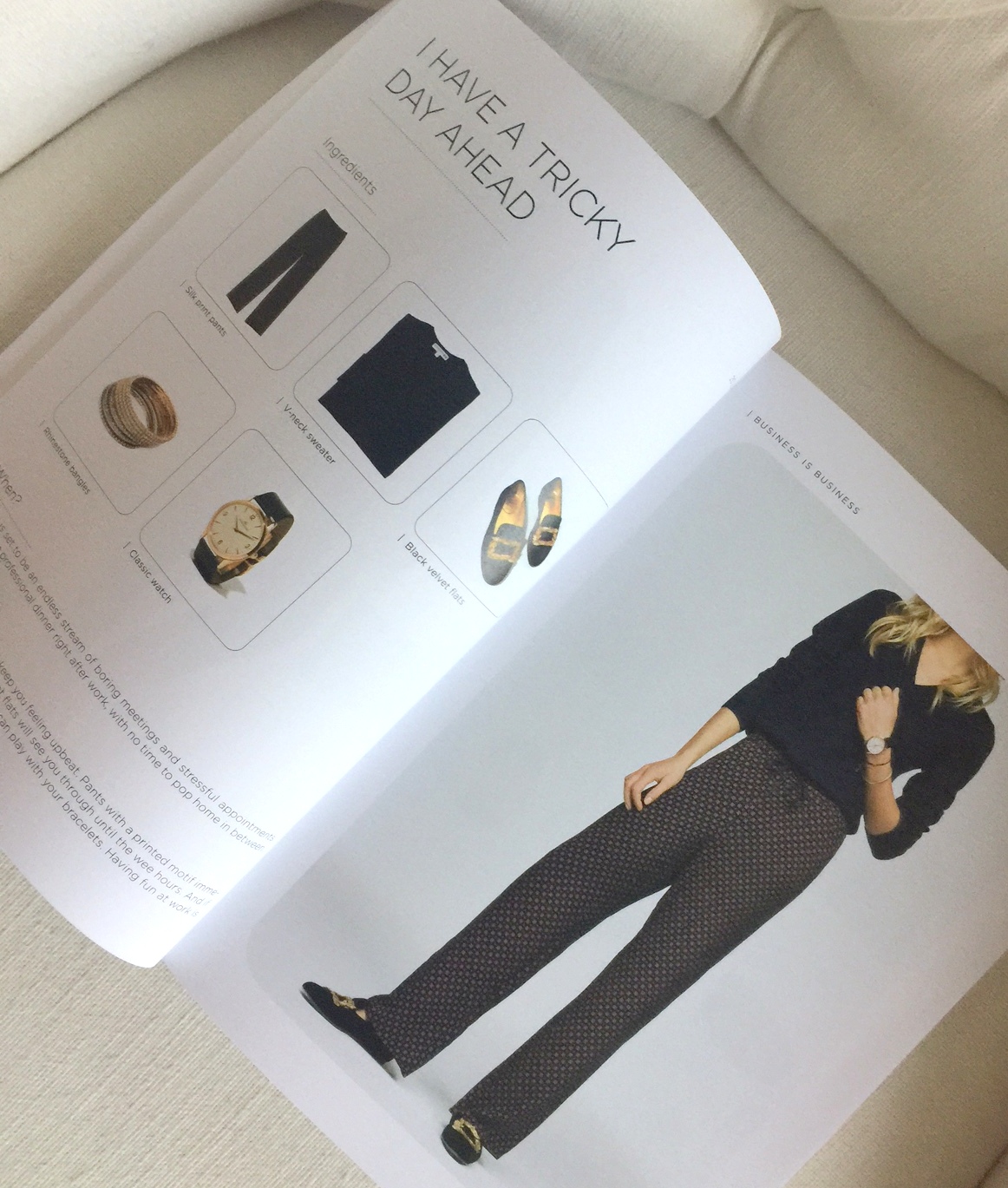 family gatherings

lunch with a family member, a great aunt perhaps?

high waisted pants
ruffled or signature blouse
pendant necklace
high heels or platforms
a scarf as a belt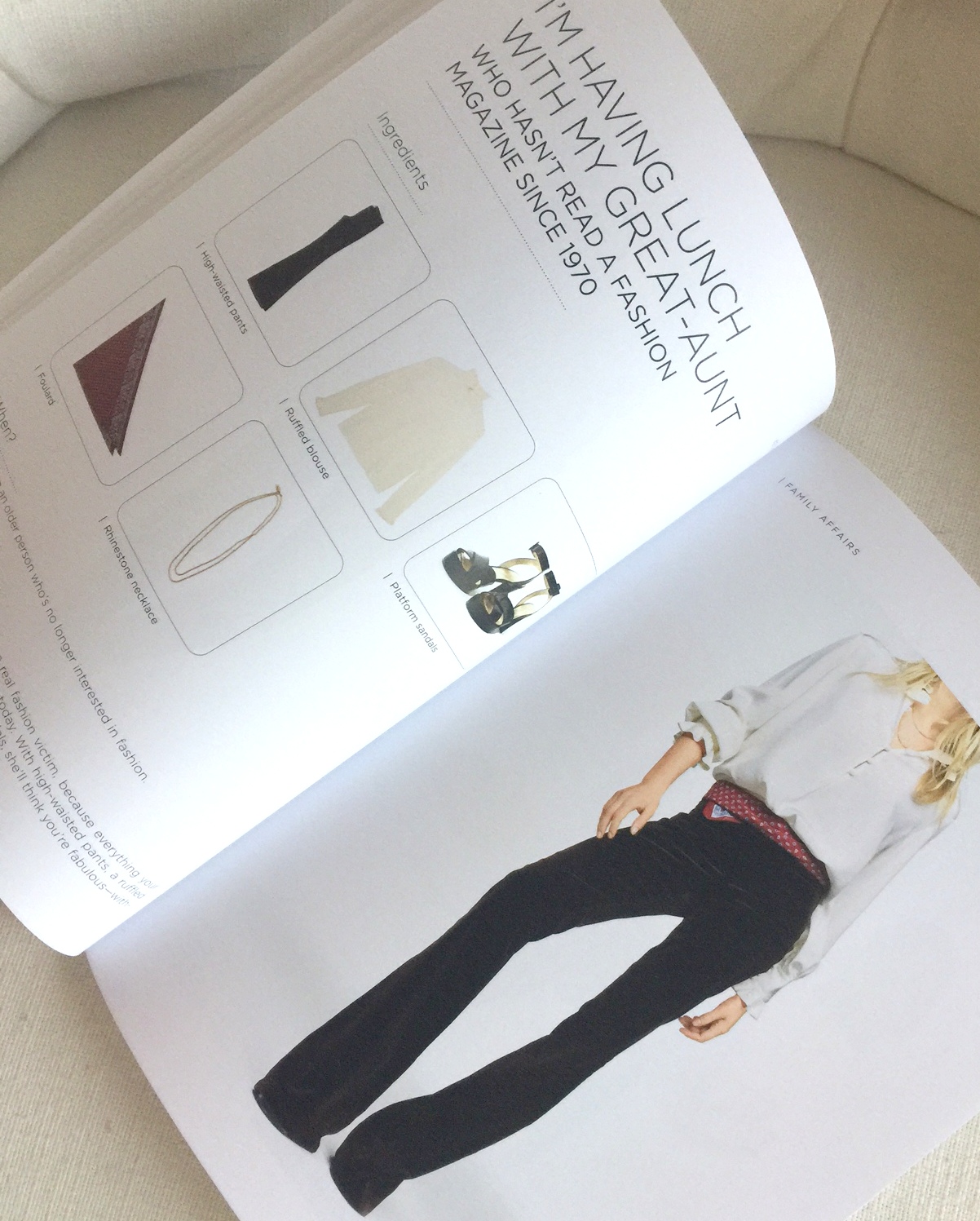 personal get-togethers

a dinner with an old flame

over-the-knee pencil skirt
velvet jacket
camisole
heels
classic watch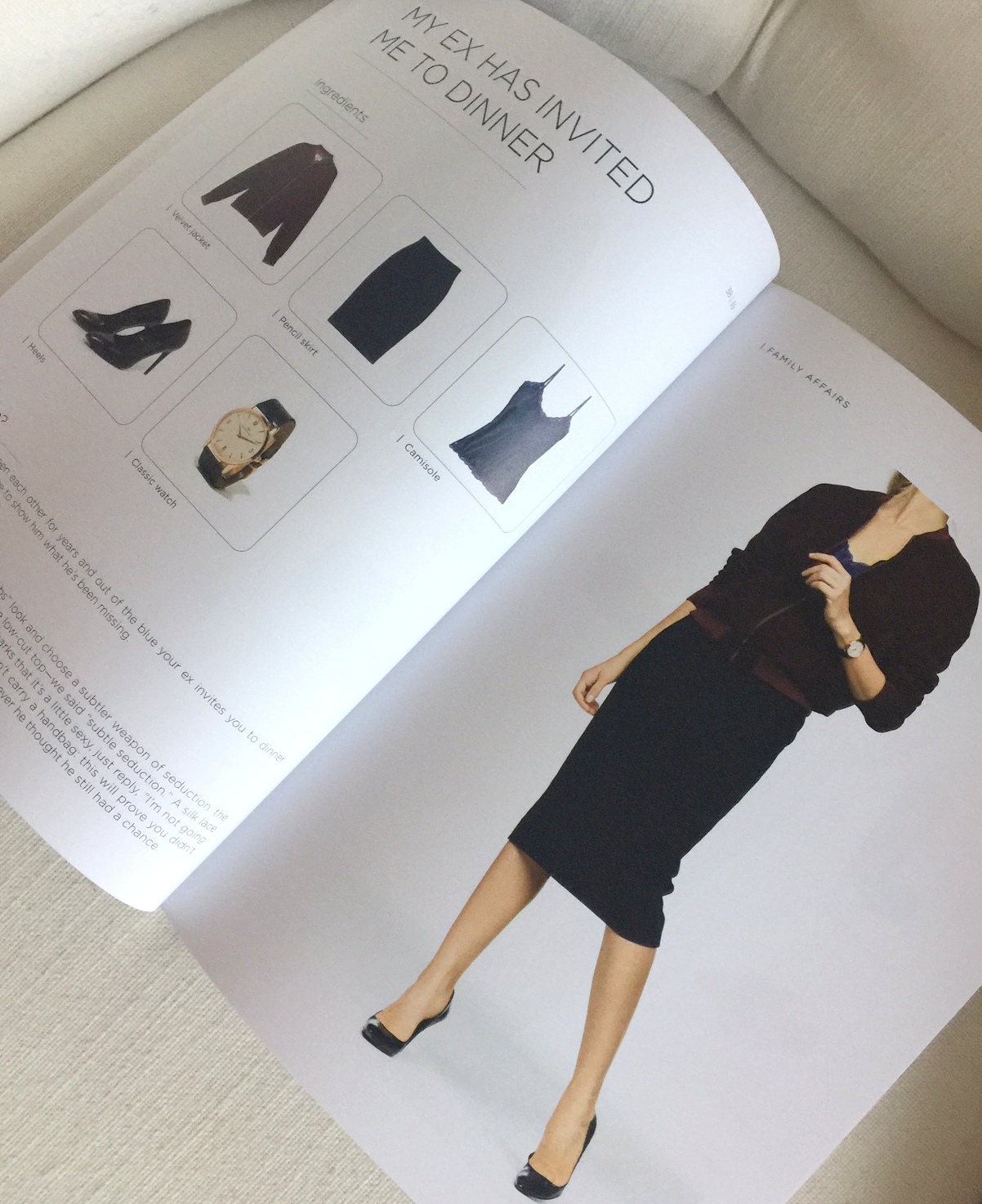 evening attire

Dinner at Home with Friends

blue jeans
white blouse
black belt
gold bangles
black velvet flats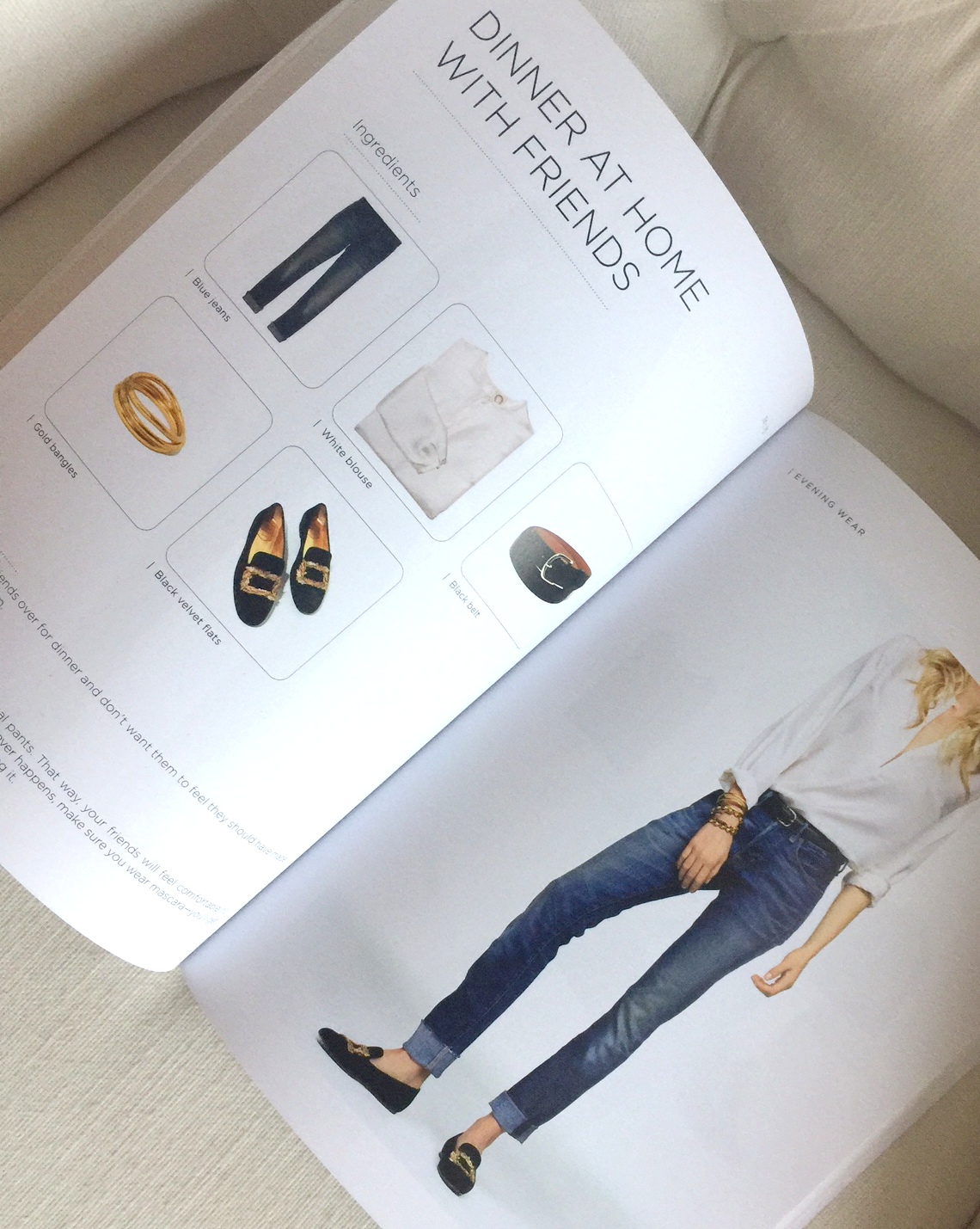 vacation

airport attire

stylish sweatpants
t-shirt
v-neck sweater (oversized)
flat slide sandals
navy men's overcoat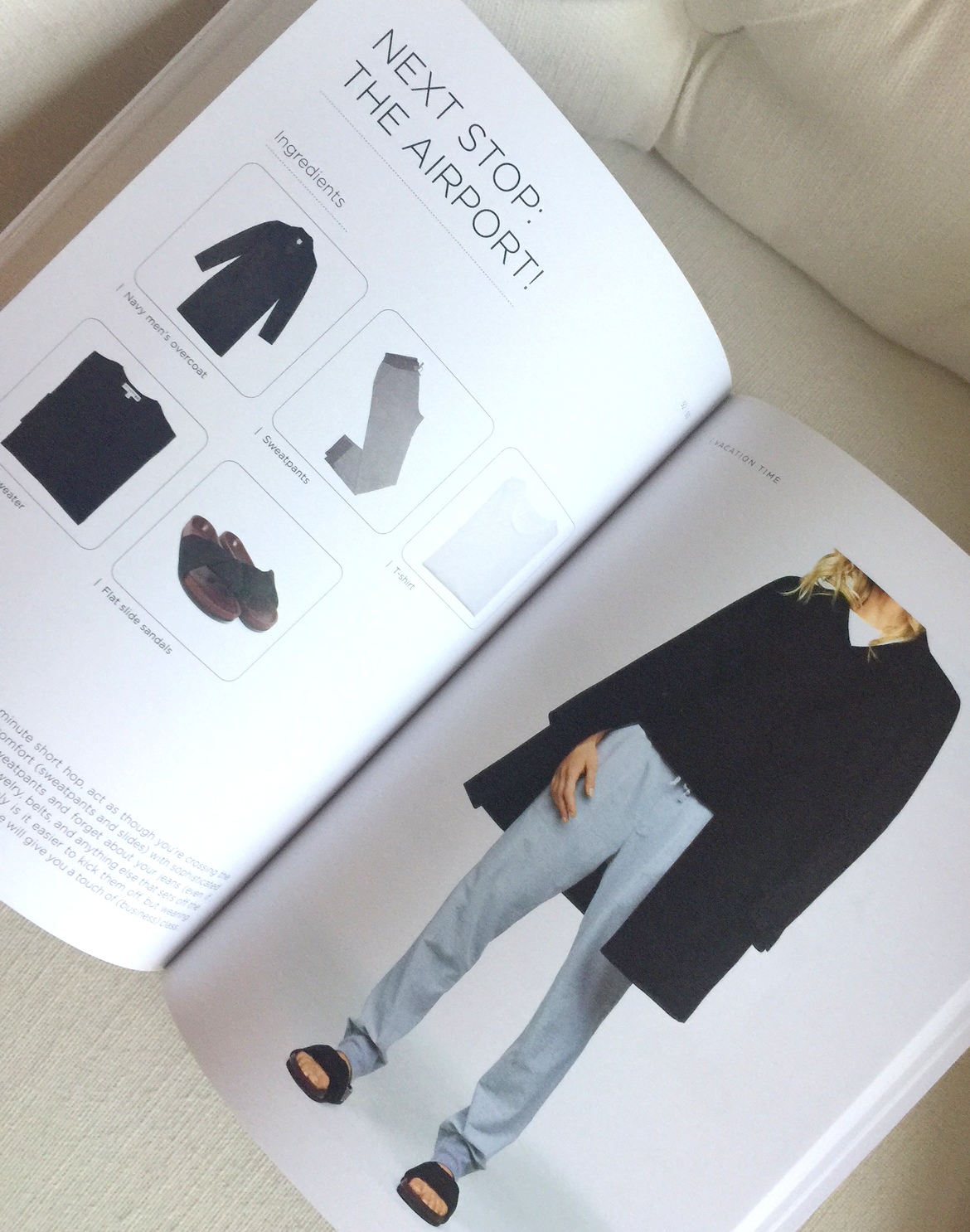 special, unique occasions

museum buff

black midi, (perhaps body-con) dress

denim jacket
lace up sneakers
saddle bag
bracelets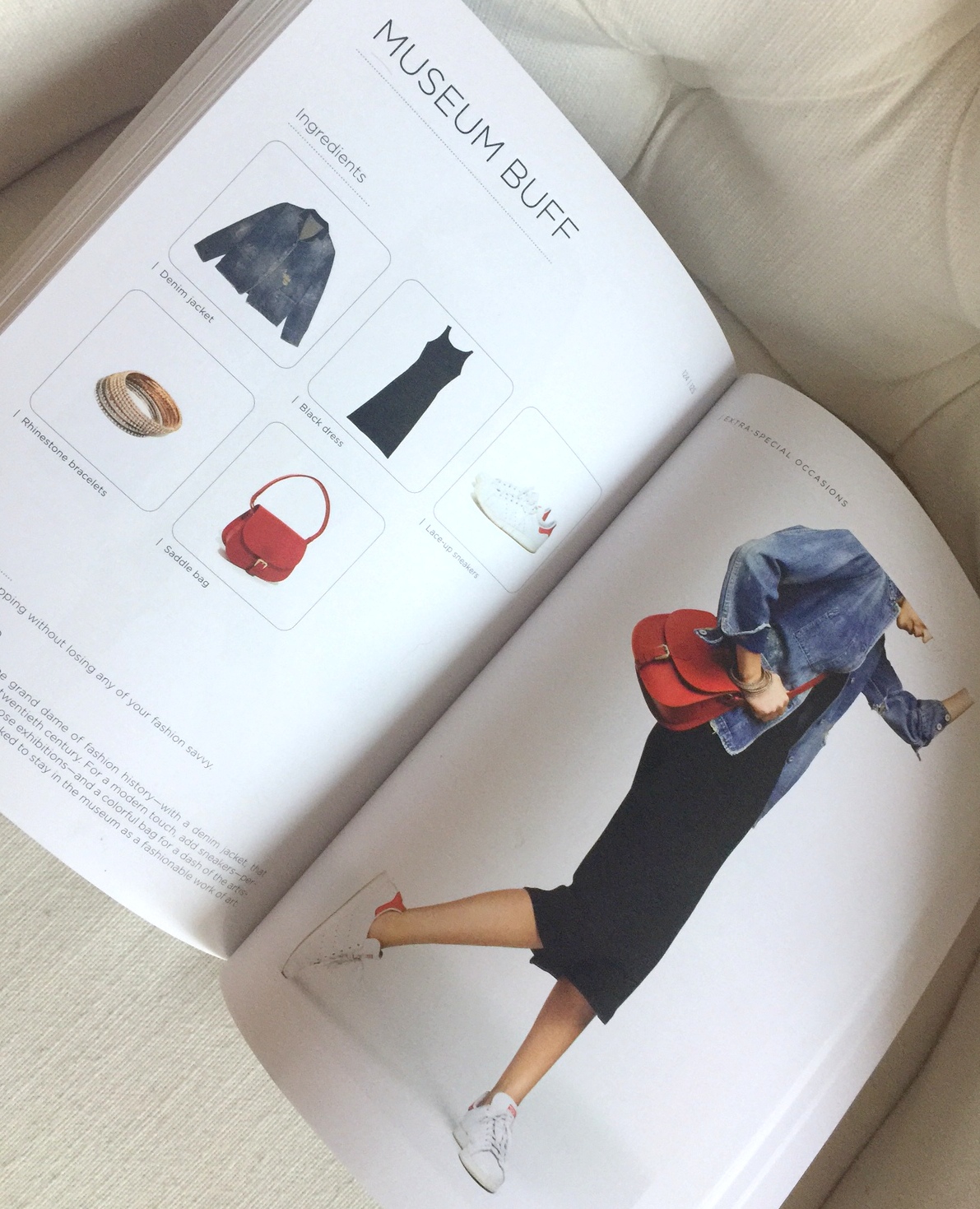 3. Stick to neutrals One common thread I noticed through all of the items Ines suggests is a neutral color palette. Black, navy, white, khaki/biege, gray, light blue, stripes. While there were a few signature pieces, a sequin gold camisole, printed silk pants, a hot pink sweater and a red saddle purse, these boisterous colors were few, but powerful. The mixing and matching becomes easier when you adhere to a neutral palette that complements your skin tone. Don't deviate from this. For example, the pop of color I often choose is blush pink: my skin instantly looks more bronzed and healthy and it pairs well with everything else in my closet depending upon the season and occasion. Other than that its navy, gray, black, white, stripes and light blue. 4. Finish with few accessories, but don't forget them Each of her looks as you pour through the book reveal typically one piece of jewelry being worn if any and an expected, but signature tote, coat or pair of shoes. 5. Purchase well and don't fuss The key with Parisian chic style is mixing the high and low: a beautiful white silk blouse from Saint Laurent paired with classic denim jeans and costume jewelry bangles. Knowing what you are wearing looks well on your physique will enabled you to say no to extra details and finish with just the right amount of detail. Then once it all comes together, you can relax and enjoy wherever you are headed. 6. Learn the fashion style tricks
wear a khaki military jacket over a little black dress
wear a rock t-shirt with a pencil skirt
buy clothes in the men's department
A sampling of items that what works for me:
jumpsuit
denim jacket
pencil skirts
simple black dress
long shirt dress
black/navy v-neck sweater
black/white t-shirt
navy blazer
trench coat
blue jeans
slip-on sneakers
wellies (farm/ranch boots)
black tote
classic watch
brown/black belt
camisoles
black panties
black bra
men's camel coat (I actually wear a woman's but it is one size too large)
Ultimately, seeing how to pull something together, seeing it on a model is a useful visual we often do not see when it comes to basics and not all in one place. Covered in gold that shimmers, the book will be easy to spot on the shelf as you look to use it again and again and again until these classic ensembles become engrained in your memory. THe most significant take-away for me was a sigh of relief when I saw the outfits. The number of items involved were minimal, the key was quality items paired with finishing touches that worked with the woman's body and the other neutral pieces. So start with #1, begin to build the foundation which is the necessary clothing and then have fun and look forward to stepping into your closet again.
Petit Plaisir:
—Tartine All Day: Modern Recipes for the Home Cook by Elisabeth Prueitt
---
Mon, 13 February 2017
9 Reasons Owning Your Style Will Change Your Life
~The Simple Sophisticate, episode #142
"Individuals can take hold of [style] and make it their own. Style is about an individual and fashion is about an industry and [fashion] runs on insecurity." —Stacy London
New York Fashion Week motors on as I tape this week's podcast, and for me, it is holiday and a celebration of sorts. While many trends will be on display, there will also be items that will speak to me as I continually hone my signature style.
The priceless gift that style offers is being available to anyone. Each of us has a signature style should we choose to understand what it is. For each of us, this signature style will evolve as we too evolve as individuals. Therefore, the good news that Stacy London shared in a recent interview on Refinery29's Unstyled podcast is true, "Style is possible for everyone."
Fashion, on the other hand, asks of us, and sometimes it feels as though it is demanding, to buy, to spend and spend again each season, attempting to keep up with the industry. But by simply understanding the difference between style and fashion, we can better appreciate and carefully select beautiful additions to our wardrobes that will enhance our style and not hinder unnecessarily our budget.
"In place of style we have honored Merchandise. Clothes. Style, on the other hand, doesn't demand a credit card. It prospers on courage and creativity." —Hara Estroff Marano
Courage and creativity. While it may be easier to pull on a ratty tee shirt and slip on loose, battered denim, choosing to craft your signature style offers a variety of benefits. And no, it doesn't require a gloriously flush bank account, but yes, it will require time, patience, thoughtful contemplation about who you are and what truths about your identity you want to reveal to the world.
Owning your style is not for the faint of heart. No doubt it would be easier to revert to our youth when we were children, so young we couldn't dress ourselves and allow our mother's to make the decision, but then it wouldn't be our voice we were expressing. Often that is what fashion does, it tells us what to be; it tells us how we should look and by mindlessly following trends, we lose our identity. While clothing is reflective of the current culture, simply look back on your middle school and high school photographs. What did the clothes you were wearing reveal about you? Each of us will see someone different. Some of us will want the courage and confidence we exuded in high school while others will see a clone of the peers that surround them.
As I have been pouring over each collection as it is revealed in New York these past few days, I am reminded of my vast ignorance in interpreting what I saw years ago and acknowledge how much more I need to learn; however, as I rest somewhere closer to the latter than the former, I enjoy each new collection like a short film. What is the designer's message, what was their inspiration, what am I drawn to, why am I drawn to it?
Victoria Beckham's fall 2017 collection walked the runway on Sunday (today, just hours ago as I type), and it spoke to me. The hues, the lengths, the proportions. Nearly everything echoed the style that is me at this moment in my life: comfortable, yet elegant, feminine while ambiguous, modern inspired by classic and simple while being utterly luxurious. Can I afford Victoria Beckham when the line becomes available? No. Maybe, if the items go on drastic reduction next winter, but even then, most likely no. However, I wasn't considering buying her clothing, I was drawing inspiration. What do I have in my closet now (I do have a few) that fit her template? What items do I need to complete the look?
The key understanding to differentiate between style and fashion is that style speaks your language to the world, fashion is in a tongue that is someone else's asking you to learn and be the follower. Style never follows, but is rather inspired by what excites them, speaks to them and then interprets it for themselves. Let's take a look at nine ways understanding how this difference and embracing and acknowledging your own style will change your life in magnificent ways.
1. Make a statement, reveal your identity
"Our wardrobe is our visual vocabulary. Style is our distinctive pattern of speech, our individual poetry." - Hara Estroff Marano
As Marano reminds, style is our own unique language, a dialect of fashion that we make our own so to speak. When we first learn how to speak it, we may feel intimidated to show it to the world, especially if it is vastly different, but the more we communicate confidently, the easier it becomes to step out in our own style each and every day.
2. Exudes security in one's self
An individual who is not afraid to take the time to pull a thoughtful wardrobe together understand the power of clothing. An individual who dresses in such a way that allows the person, themselves to shine, exhibits self-awareness and self-knowledge; two traits that take time to cultivate. And when an individual exudes these qualities it becomes clear that they are more secure than not in themselves. Sure, we all have insecurities, but part of embodying self-awareness and self-knowledge requires valuing yourself and in order to value yourself you must have at least a modicum of comfort in who you are without the external world telling you. That is security, not insecurity, that is being strengthened, and that is attractive.
3. Reveals discipline
Having style requires discipline. Discipline to say no to the trends no matter how much fun they may first appear all the while knowing our individual body, lifestyle, etc. wouldn't allow the woman to shine her brightest. Discipline is also revealed as to how we shop, being patient but determined. Knowing what we need in our wardrobe and taking the time to find it, perhaps tailor it in some instances and care for it properly. Discipline in how we invest, knowing the power of quality over quantity as well as cost per wear.
4. Presumed to be a person of interest
When we dress well, we suggest, however subtly, that we matter. And while the clothes we wear and the clothes others wear do not determine our placement or worth, human beings are visual people. We make quick, subconscious judgments about people, and yes, first impressions matter. Dress well and cultivate assumptions that work in your favor.
5. Separates you from the crowd
Dressing to stand out should never be the goal as it may push you to deviate from your true self, but if you dress well in a manner that aligns with who you are and you do so consistently, it will separate your from the crowd. Dressing well, no matter how casually or formally, involves not necessarily the label that is donned, but knowing how to pull together an outfit that looks good on your body, with your skin tone, hair color, expectations of tasks, etc. And as mentioned in #2 reveals your quiet confidence which brings ease to those around you.
6. Memorable
Wearing a uniform, a signature uniform, provides a simple decision when stepping into your closet. Maybe it is the color palette you choose from, maybe it is the skirt lengths and styles or maybe it is combinations you always gravitate toward. Once you find a style that works for you, stick to it until it no longer does. (I share a few of these examples for myself on the podcast).
In doing so, people will remember you. Maybe it is something as small as an individual accessory that you always wear with your clothing, but own it. And when you do, with regularly wearing of this uniform, accessory, etc. you become memorable. Think Carrie Bradshaw and her flower broach or The Good Wife's Alicia Florick in Oscar de la Renta suits. Memorable. The shows are long gone, but the signature styles are remembered. They were worn well, they were worn with confidence and we saw them regularly.
7. Each of us can create a unique identity
"[style is] something recognizable and yet at an unexpected angle, with a surprising twist that both reflects someone's personality and expresses that personality to the outside world." -Joan DeJean, a professor of French language and culture at the University of Pennsylvania
The signature item discussed in #6 begins to establish our identity in others' minds. And while we are not directly dressing for others, we are creating an identity that is memorable. Interestingly enough, our identity will evolve as we evolve. That is the beauty of style. When we grow, our style grows, when our lives change due to decisions we make, different life stages we go through, our style must come with us and reflect who we are now becoming.
8. Alters your behavior
A 2012 study published in the Journal of Experimental Social Psychology revealed that by simply wearing a white lab coat to complete a particular challenging task, similar to that of a doctor, compared to participants who did not wear a white lab coat, those wearing the lab coat performed better.
Now it may sound overly simplified, but adjusting and norming all other variables, they discovered that what we wear does effect our psychology, our minds and how we go through life.
"Your interest in fashion is not supposed to minimize your intellect. The same way your disinterest in fashion doesn't mean you're not invited to participate in fashion." -Leandra Medine, Man Repeller
I share Leandra Medine's quote to address the irony of clothing. The irony is caring about what we wear can reveal our intellect, as those who truly understand the power of clothing embrace it and utilize its powers. Yes, if all we focus on is what we're wearing and nothing else, that defeats the purpose. But in truth, someone who understands and respects the power of clothing would not toss its powers aside so blithely.
9. Visually reveals change is possible
"The reason [style] is such a great tool is a great anecdote. Because you do see it. It is visible. But when you see a very fast change and visceral change in yourself. Once you see that that's possible you begin to wonder what else is possible." -Stacy London
We want change in our lives: a better job, improved relationships, fewer pounds, etc. And deciding we want change is easy; the process that must be adhered to for it to materialize takes time. However, updating one's style: pulling on the right sized pants, paired with a flattering top, can take minutes to reveal that change is indeed possible when done thoughtfully.
"By changing what you see is the first step in changing what you believe." - Stacy London
And as Stacy London reminds, as we are visual beings: When we see it, we begin to believe it. If we are seeking change, no matter in what arena in our lives, how we present ourselves to the world can serve as a very powerful step in the right direction as we begin to make the change we seek possible.
Wearing the right outfit will not magically and immediately lead to winning an Oscar or improving your bank account or [insert your dream here]. But it is the vehicle in which you begin your journey in the right direction.
What you wear reveals who you are. And people want to know the who they are dealing with. They want to know if they can trust you (strong sense of self and confidence - see #2). They want to know you are worth investing in (see #3). They want to know that you are authentic (see #5). Let the world see the magnificent person that you are. Find her, dress her and let her shine without apology.
"Fashion is about clothes and their relationship to the moment. Style is about you and your relationship to yourself. Fashion is in the clothes. Style is in the wearer. The distinction could not be more revealing." -Hara Estroff Marano
~SIMILAR POSTS FROM THE ARCHIVES YOU MIGHT ENJOY:
~Why Not . . . Utilize Fashion as a Medium of Communication?
~Why Not . . . Discover the Power of Style?
~Why Not . . . Master the Art of Dressing?
~View all Signature Style posts in the archives here.
Petit Plaisir:
*author of the New York Times best-seller The Only Street in Paris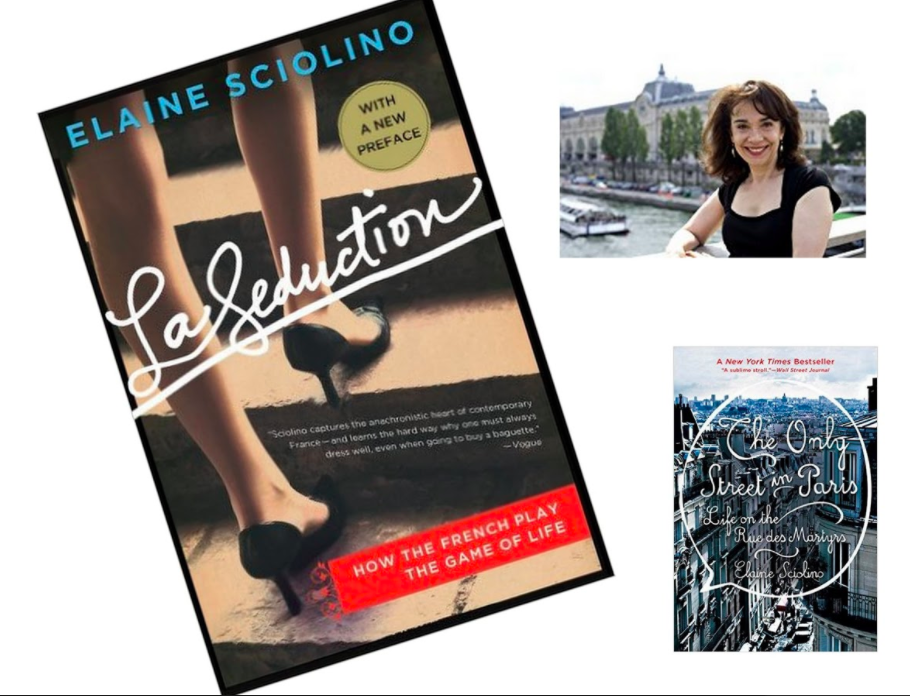 ~Sponsor of today's episode is Plum Deluxe teas.
Based in Portland, Oregon, and offering handcrafted, fresh, organic fair trade teas. Join the monthly tea club and receive an exclusive seasonal tea, free shipping and more for only $10/month. Learn more here.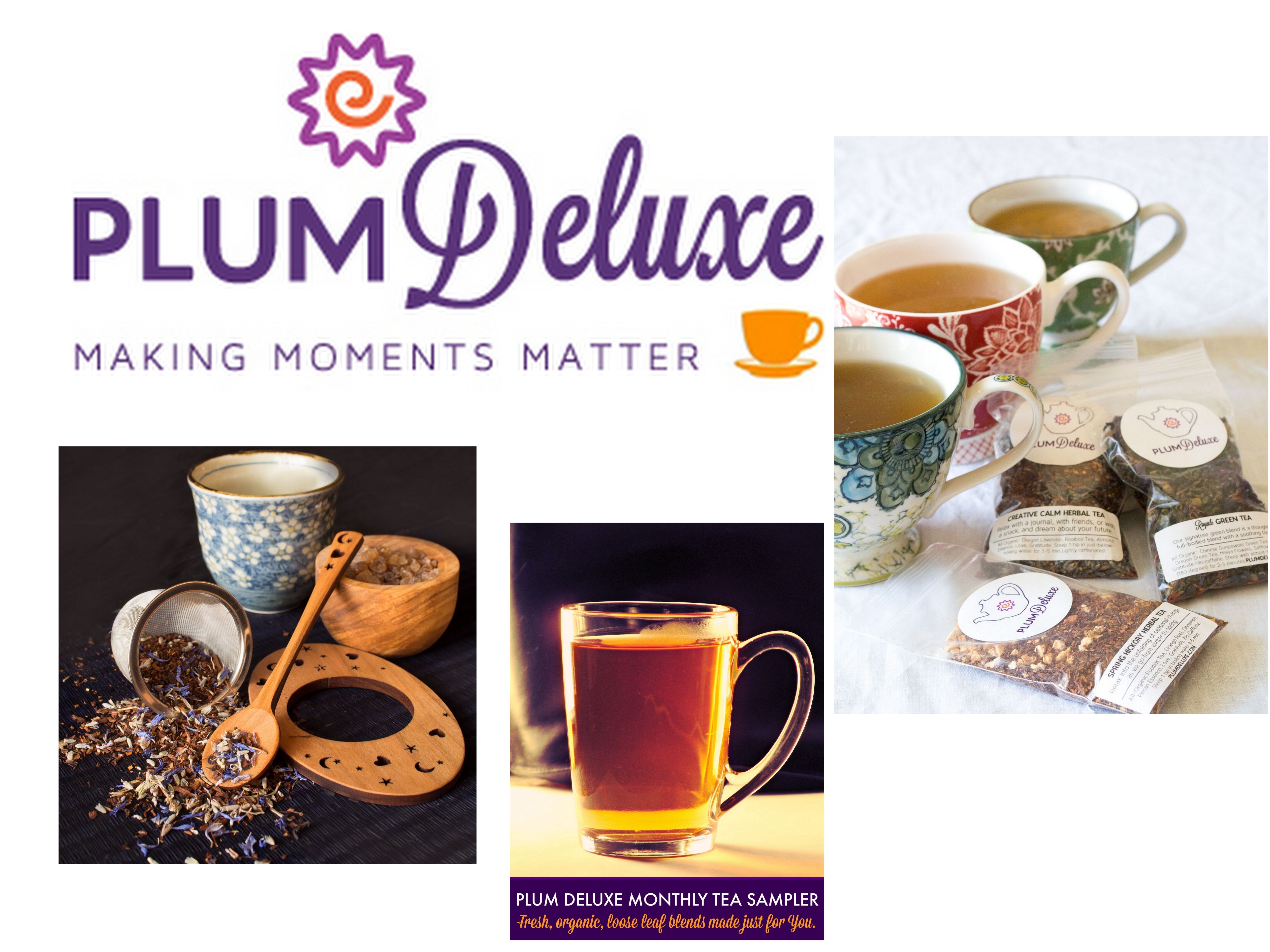 ---
Mon, 16 May 2016
103: Effortless Style: The Truth
Is effortless style truly ever effortless? In short, yes. Today discover the five steps to tend to to ensure effortless style that will become a habit worth incorporating into your everyday.
In this week's Petit Plaisir, discover a simple, yet absolutely delicious recipe for two: Rustic Apple Tart for Two.
---
Mon, 31 August 2015
58: Why Not . . . Wear a Blazer?
A seasonless, classic wardrobe essential is the blazer. In today's episode discover the 6 reasons why a blazer is a must-have in any woman's wardrobe, and then learn 9 ways to style a wardrobe to align with your signature style.
In this week's Petit Plaisir, Shannon shares a simple decor trick to bring a bit more luxury to your bed without breaking the bank.
---
Sun, 30 November 2014
15: 7 Components of Building a Signature Style
Building a signature style involves knowing who you are, what your physical assets are and understanding what works best with your lifestyle. In today's podcast, Shannon shares 7 specific ways to narrow down and discover what your unique signature style is so that your best self can shine.
---