Mon, 16 December 2019
271: 12 Simple Winter Holiday Decor Ideas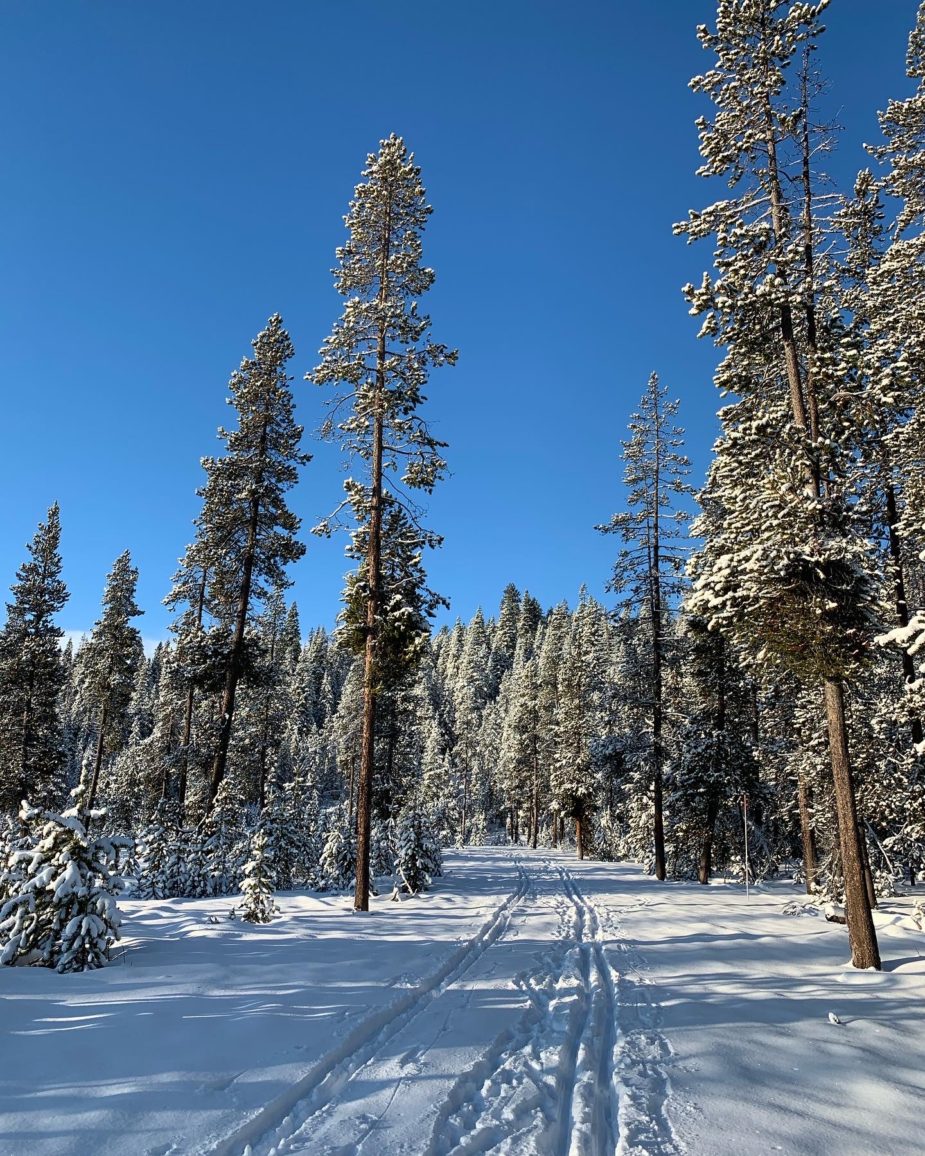 When it comes to the winter holiday season, cozying in asks of us to be inside our homes far more than we would be during the warmer months which is why our homes need to become a sanctuary inside which we love spending time.
Over the years my approach to how I decorate for Christmas, the New Year and the wintery weather has evolved, and this year I am excited to share with you 12 ways I have simplify, and at the same time curated decor that surrounds me and those who spend time in my home with warmth, comfort and an abundance of joy.
1.Save money and help the forest and go hunting for your holiday tree in the National or State Forest lands (check your permit for rules regarding where and what type of tree you can cut down).
Here in the Pacific Northwest, keeping the forest healthy can be a community effort, and cutting your tree during the holiday season (for only $5/permit) is a simple way to do so. Learn more here.
~Check out my trip to the woods near Mt. Bachelor to find my holiday tree this year.
~Norman exploring in the woods after fresh snow had fallen while I hunt for a tree.~
2. Elevate the tree
As someone who loves a tree all alight to illuminate the home during the short days of December, I also realize how many decorations are needed to decorate a large tree. And admittedly, getting down on my hands and knees to water the tree has never been easy as you try not disturb the decorations or pour water on the tree skirt.
Having the opportunity with my house having vaulted ceilings, I opted for a 5 1/2 foot tree and placed it on my pub table. All of my reasons listed above were resolved and I still had a tree that was quite grand as well as far easier to cut and bring back to the car.
~On top of my pub table, while not straight yet, I am loving how much easier it is to decorate and water.~
You may remember I have explored with a variety of sizes for trees over the years (2018, 2016 (a very short and small tree), 2015, 2014, 2013, ), but this height seems to just be perfect - for the amount of ornaments and lights I have as well as my
3. Make natural ornaments
Simple is best when it looks as though it belongs, naturally so, when it comes to tree decorating. Adding hand-crafted decor items such as a string of popcorn, dried oranges or pinecones topped with a simple ribbon and jute string, the pinecones picked up on your own property (such as the case for me with a sole tree in my yard), or during a walk out in the woods, adds depth and dimensions without excess.
Last weekend, inspired by the many different ideas my mother as donned on her own tree, I gathered up a basket of pinecones, set them by the fire for a morning to dry and then using a hot glue gun, attached jute string to the top of the cone, let it dry and then made a bow out of ribbon and hot glued the bow to the top of the pinecone. In fewer than 30 minutes I had a new set of decorations.
4. Hang decorations which hold memories of love, celebration and your journey
As you may have noticed from my previous trees over the years, I primarily hung glittery ribbon and shiny stars and delicate balls; however, each year I had personalized ornaments from my childhood and handmade ornaments from my maternal grandmother. Sometimes it takes us time to understand or know how to decorate in such a way that truly fits with who we are. I don't begrudge how I decorate during those year. I had fun exploring and trying new ideas that caught my eye, and perhaps in the future my preferences will change again. However, this year and for the foreseeable future, I want my tree to feel good (priority #1) and then look good (priority #2).
So this year I have hung the handmade pinecone ornaments that symbolize the home I have the opportunity to call my own, ornaments that were handmade by my grandmother, ornaments from my childhood given to me each year by my parents and given to me by my grandparents, as well as now one new ornament from the life journey given to myself each year. This year, it is the copper teapot (brought to my attention by TSLL reader Molly, thank you so very much!). A tree that is certainly signature and makes me smile each time I see it throughout the day.
~One of the handmade pinecones alongside one of my first ornaments given to be by my grandmother.~
~2019's new addition! The Copper Teapot!~
5. Selectively or elect to not have a tree topper
Similar to my journey in decorating shared above, often my tree topper would be a generic star that I picked up at the local craft store to match the other generic details that adorned the tree. However, after much thought, this year I elected to not have a tree topper, donate my old ones and instead, on the highest branch place a papillon ornament which speaks to the name I have given my home symbolizing something meaningful to me and the journey I am on.
Again, your choice to top or not top, and if so, with what, will be unique to you, so that each time you look up, you too smile and are either inspired, comforted about the life you have lived, have the opportunity to live and hope to live moving forward.
6. Utilize small copper or metal baking dishes as candle holders.
I recently was inspired by a fellow recipient of Sharon Santoni's My Stylish French Box when I saw she used her canelé molds (received in the first Dans Ma Cuisine themed box - the next one will be her next box! Reserve yours now before they sell out - if it is anything like the previous one, you will not be disappointed). As I do not make canelés very often (okay, I have yet to make them for myself - but it's on my list to try!), I wanted to use the molds somehow as they are simply beautiful.
~the cookies were the forefront of this picture as I was taking pics for the recipe, but you can see the canelé molds in the background.~
However, admittedly, copper canelé molds are not cheap, so another alternative is to use brioche molds. Often silver in color, they are unique in their tulip edge design and provide lovely light reflection.
Then simply stock up on tea lights (purchase 50 for $7), buying in bulk and purchasing candles in tin rounds so the wax doesn't melt into the molds.
---
7. Use the trimmed boughs from the tree as decor placed about the home
8. Choose green, your preferred shade of green, as your accent color instead of red.
Granted, each of us will have a preferred color we want to adorn our homes with to signify and celebrate the winter holiday season, and the choice of green, a soft sage green is mine. However, it did not used to be, which demonstrates that our tastes certainly do change.
Part of the reason I prefer, and have unconsciously preferred sage or the under-side-of-an-olive-leaf green (as Patricia Wells described) is because it spans beyond Christmas and into the new year, and as I grow older I especially enjoy the final two weeks of the year and the first week of the new year, and I want my home decor to look fresh rather than bright. Now if red had been my year-round decor color, perhaps it would be too much for my aesthetic taste, but I typically use muted neutral hues, so the red is a bit intense for me, and so the green was chosen for my ornaments' ribbon and other ribbons used with decor about the home. Choosing green or one primarily color does not mean we cannot welcome others into our plan, but it certainly helps with coordinating and unifying the decor ideas (as well as shopping each year should we wish to add or replace anything).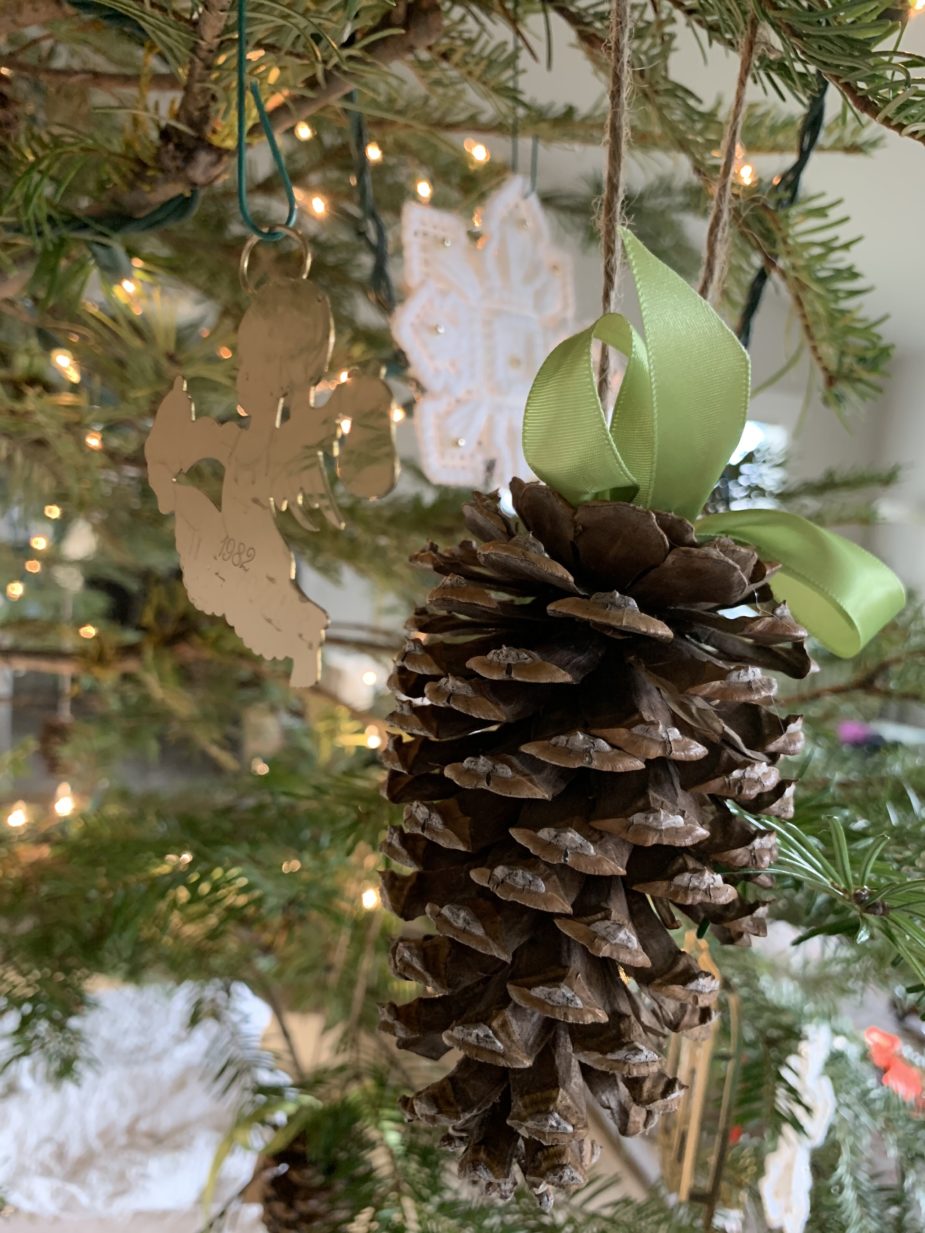 9. Make your own unique garland
Mix faux and fresh, twist multiple garlands into one large garland, add small white garland lights and replace the fresh boughs when they have dried with new ones. As well, add dried herbs you have kept from your garden to add delicious scent and John's Wort or Eucalyptus to add a unique and different texture.
10. Hygge it up
Candles, candles and more candles. A home illuminated with candles, and not because of a power outage, is a beautiful, welcoming and calming place to be. Don't be afraid to keep one or two electric table lamps on as well if all candles may be too overwhelming, but having enjoyed an evening over the weekend in which the afternoon began to drift into evening and daylight disappeared, the tea candles were lit as well as the tree, and the house just felt as though it was one big hug (oh, and Charlie Brown's Christmas soundtrack was also playing, which made it all the more lovely :)).
~An Episode to Listen To: Hygge Phenomenon and Living Simply Luxuriously, episode #148
11. Save money and use the same white outdoor bulb lights used during the summer season while dining al fresco in the late evenings.
12. Reduce, reorganize and donate holiday decor for simpler decorating next year
I shared in the most recent TSLL Weekly Newsletter, letter from the editor, that last weekend I took the time to go through all of my winter holiday decor. The result was one fewer boxes of stuff, donating perfectly fine decor that I no longer used or wanted to the local donation center and freeing up storage space, as well as clearly labeling what I have so I know where to find it next year. What a liberating feeling, especially since I became more clear about how I wanted to decorate my home and what no longer was part of my decor aesthetic.
Decorating simply will differ depending upon how you have decorated in previous years and what brings you comfort, as well as joy. As we become ever more thoughtful about how and why we decorate the way we do, the winter holiday season will become infused even more deeply with appreciation and deep, true contentment as we celebrate and gather with those we love. Happy Holidays and Merry Christmas and Happy Hanukkah and best wishes for the upcoming new year tout le monde.
SIMILAR POSTS/EPISODES FROM THE ARCHIVES YOU MIGHT ENJOY:
---
---
---
---
Petit Plaisir
~Quadruple Chocolate Cookies with All the Chips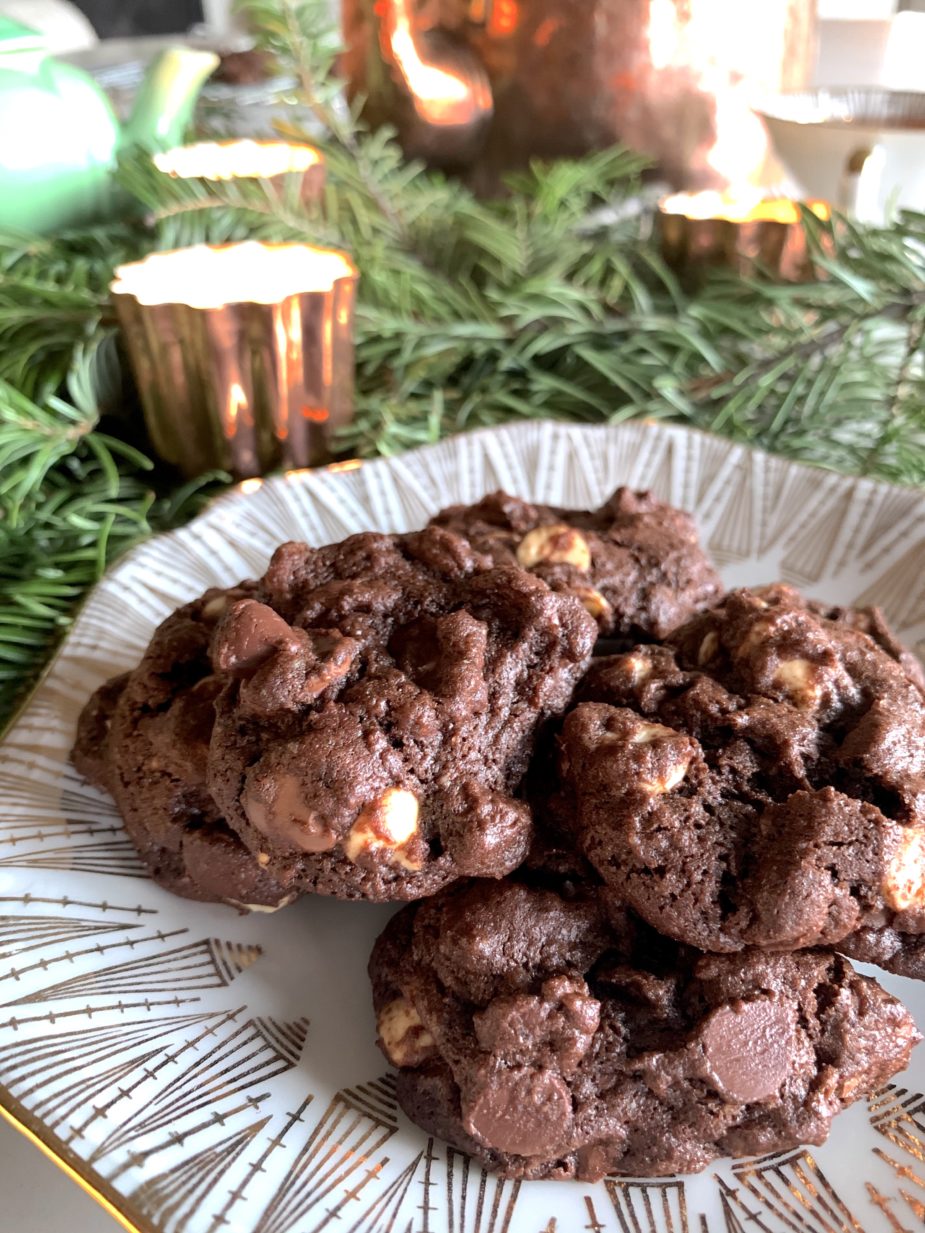 ---
Mon, 20 November 2017
184: 16 Ways to Simplify & Make the Holiday Season Pleasurable
~The Simple Sophisticate, episode #184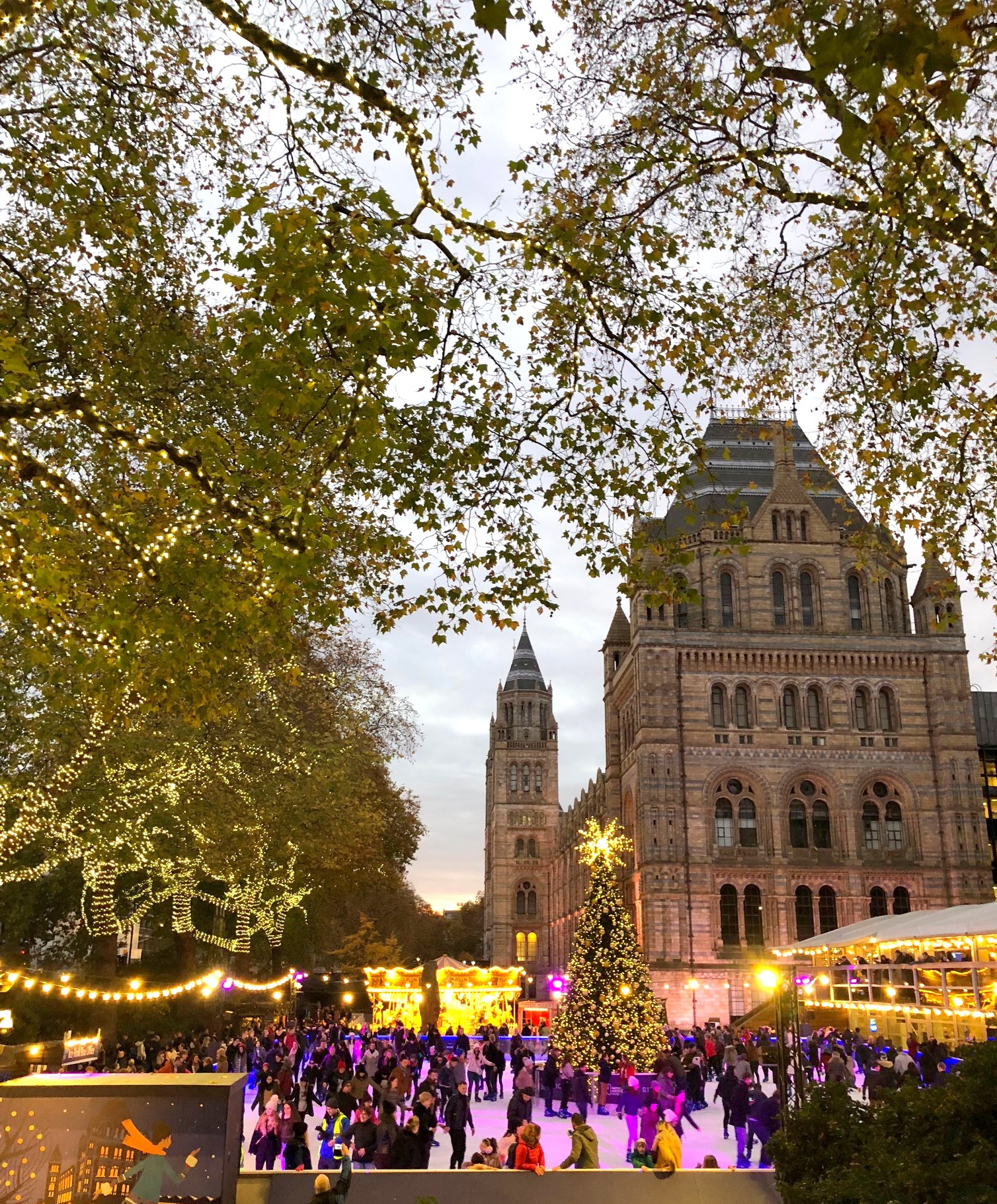 ~Natural History Museum Ice Rink, London~
The holidays can be glorious and overwhelming at the same time, magnificent and demanding, joy-filled and draining. And since the holidays of Thanksgiving for Americans and a handful of religious and non-religious commemorations will take place in December for people around the globe each year, it is best to navigate an approach that enables the annual celebration to be something to anticipate with excitement. It will be three times this Thanksgiving that I have enjoyed either the turkey holiday or Christmas in a unique fashion: on my own. Each time in the past it was a choice and each time it was an opportunity to explore or take part in something or a way of life I had not experienced. As a teacher, there are few times besides the summer months in which a vacation is allowed, and so I have become more and more inclined to use the week off for Thanksgiving and the two weeks off to end the year and begin the new year traveling, exploring and relaxing. My approach is unique as I have two furry children who will gladly celebrate the exploration of their stockings any day of the month or not at all as a calendar is not something they fuss over. And while I do have family and friends I enjoy visiting, I enjoy more intimate opportunities to spend time with them over the course of the year. Now, don't get me wrong, sitting down to gather with loved ones over a festive meal is something I not only enjoy being invited to but also being the curator of, but I also am very much appreciative of opportunity to take the hype and the expectation of "have-tos" and instead cultivate an authentic experience with people I enjoy spending time and lose track of time with. Inspired by the goal of cultivating a holiday season to eagerly look forward to and revel in from mid-November through the first of January, I came up with a list of ideas for a making a pleasurable holiday season.
1.Create your own traditions
As an adult, you may remember holiday traditions you loved and a few you begrudgingly went along with. However, now you are an adult, so why not reconsider what you want and have to do. Take a look at my thoughts on traditions here.
2. Ease into the season
If the festive season of ho-ho-ho seems to begin far too early, then set your boundary and gradually ease into the celebrations. Maybe there is a particular time when holiday music can be played or the first film can be viewed. As a way to build anticipation, make each occasion a special one: for the first movie of the season, plan a feast of comfort foods shared with close family or friends.
3. Try one new decoration idea
Michael of Inspired by Charm shared with his Instagram followers a couple of weeks ago how to decorate your holiday tree with ribbon. If this is something you've always wanted to try, go ahead and give it a shot this year. Trying something new is a challenge and an adventure and who knows what new memories and traditions it will inspire.
4. Find a wood burning fireplace and enjoy sitting next to it
Whether you are fortunate enough to have a wood-burning, cracklingly fireplace in your home or not, make a date at least once (more for me please!) to snuggle or sit next to a warm fire with something warm to sip and either an enjoyable conversation to share with someone or a book you cannot wait to dive into.
5. Locate warm gloves for everyday
Keeping your digits warm is a simple way to feel a little more cozy and soak up the snowy moments or freezing, crystal clear days. Enjoy shopping for them and trying them on as gloves are one of the easiest items we wear to try on multiplies of without spending too much time.
6. Follow Peter Mayle's Example
Having reread Peter Mayle's A Year in Provence, it was his decision to throw a holiday party for his workers just prior to Christmas in the middle of the day (his soiree began at 11am) that made me realize, why not? Not only do you have some time in the morning to prepare, but you also have time in the evening to relax and savor the gathering without the worry of the roads, darkness or freezing temperatures at night.
7. Take a walk through the neighborhood to enjoy the lights
Instead of hopping in your vehicle, even if you live far away from neighborhoods with lights, park your car in a parking lot and stroll the streets with a friend or partner. Just strolling along, all bundled up is a reminder to slow the pace of life down, take in the festive sights and become infused with the holiday spirit.
8. Keep the tree decorations simple
The boxes upon boxes of holiday decorating may be appealing to some, and at least some decorations for my home are a must to remind me each morning when I wake and afternoon when I arrive home that it is indeed the holidays, but too much can become overwhelming and turn the holidays' arrival into a chore. Keep it as streamlined, yet as festive as you wish, and don't feel bad for not putting out the set of reindeer that you feel you "have-to". Remember, you're designing a holiday approach that enables you to enjoy the holidays you are celebrating.
9. Keep the tree small
For the first time last year, I purchased a three foot tree. And the ease and pure pleasure it brought to my weekend was a change I am going to be adhering to for some time. I still paid careful attention to the ornaments and ribbon. I still strung white lights, but I saved some money and experienced no stress what-so-ever trying to put it up.
10. Learn a new holiday recipe
So many delectable, amazing recipes abound around the internet, from family members and friends that choosing just one may be difficult, but similar to trying a new decorating idea, it is a fun challenge and adventure to look forward to each year. Hey, and if it turns out, that's the icing on the cake!
11. Shop Small Business Saturday
Make a habit of shopping locally as often as possible and even on the designated Saturday after Thanksgiving here in the states. While yes, so much is available at the end of our fingertips as we peruse the internet, if we are able, why not build relationships with our neighbors as they work at their businesses and continue to strengthen the community we call home.
12. Perfect a simple holiday cocktail
Last year, I came up with a super simple cocktail recipe that is a show-stopper when it comes to looks as well. Whatever drink is your favorite, or you are looking for a favorite, always have the necessary ingredients on hand for those last-minute holiday invites of friends visiting from out-of-town to add that extra little holiday touch.
13. Volunteer
Whether you are someone who enjoys stepping into the kitchen and serving a holiday meal to your local citizens in need of a warm meal or you enjoy the ski slopes and can volunteer to tend to the local cross country runs which you frequent yourself, choose some way to give of your time as a way of showing gratitude and building a bond of kindness without seeking anything in return.
14. Select Favorite Holiday Comforts (films, music, candles, etc.)
Each of us has our holiday favorite comforts (Charlie Brown Christmas soundtrack is my favorite - hands down), so make sure to carve out time to savor these comforts as a way to deepen the appreciation for this time of year. Do you have a luxurious hot chocolate recipe that you save as a special treat only to be devoured during these last few weeks of the year? Put aside any guilt and indulge. Being present in these moments of simple pleasures and comforts is a practice we can take with us throughout the rest of the year.
15. Find time to read one or two books you've been curious to read
Earlier this week I shared a list of 10 books to enjoy on your holiday travels or vacation. From novels to non-fiction, even a cookbook as well, I know during this time of year, I savor the extra minutes to enjoy more of the books I haven't found the time to read up until now.
16. Let go of the myths and expectations
The holidays are yours to make as you will. Choose to plan your calendar thoughtfully, knowing what you value, what is important and most importantly don't be afraid of saying "no". Yes, we would all most likely agree, the holidays have become far too commercialized, but we can change that with our habits. And our habits can change if we choose to do other activities that brings us the reward we associate with the holiday season: joy, contentment, love, pleasure. (Click here or here for two posts on cultivating good habits and how to break bad habits.) I recently shared with someone my plans for the Thanksgiving break (learn of my plans here), and they immediately said, "Well, that doesn't sound like Thanksgiving". But their response exemplifies exactly what was shared above, the holidays, Thanksgiving in this case, can be defined how we want them to be defined, celebrated how we want to celebrate them, but it is up to each of us to have the courage to examine why we do what we do and then allow ourselves to get excited about what works for us. I know that I am giddy to be where I am and will be on Thursday. I hope you will be too. (Discover where I am and will be this turkey day on IG - #tsllengland). See below a few pics from the trip so far.
~the skies upon arrival at Heathrow were a brilliant blue (as seen below)~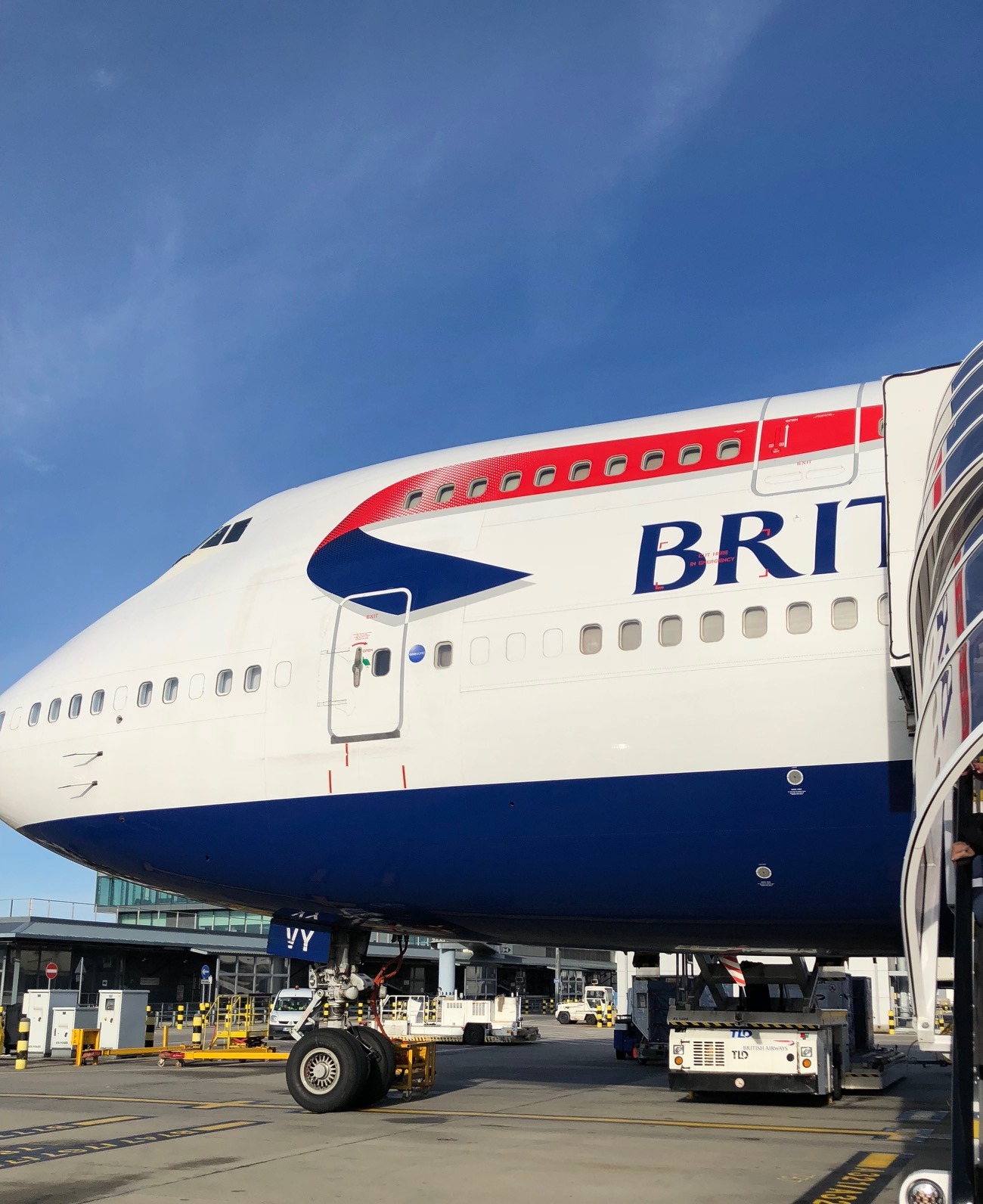 ~took some time to walk and wander in the Victoria and Albert Museum~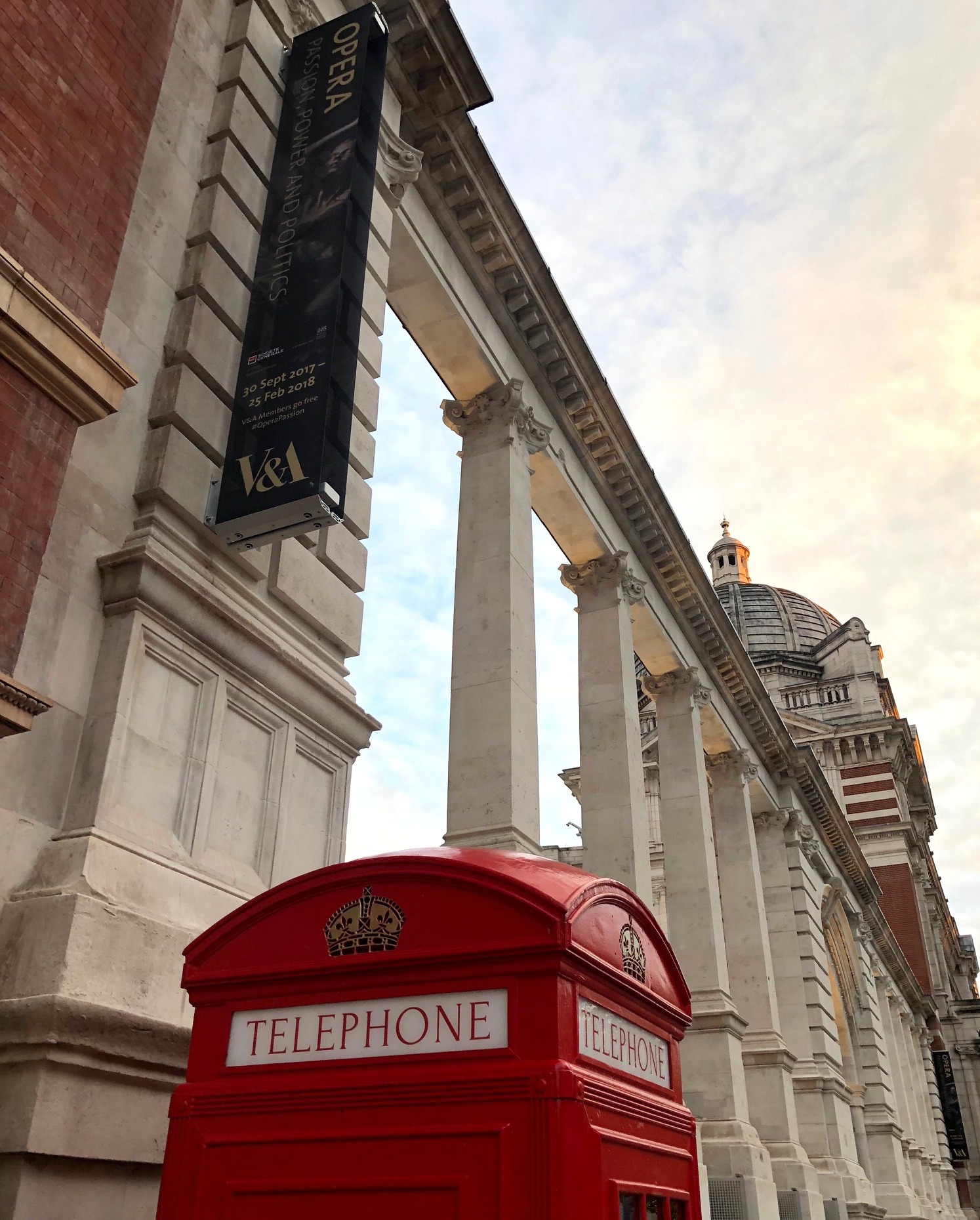 ~The Royal Albert Hall~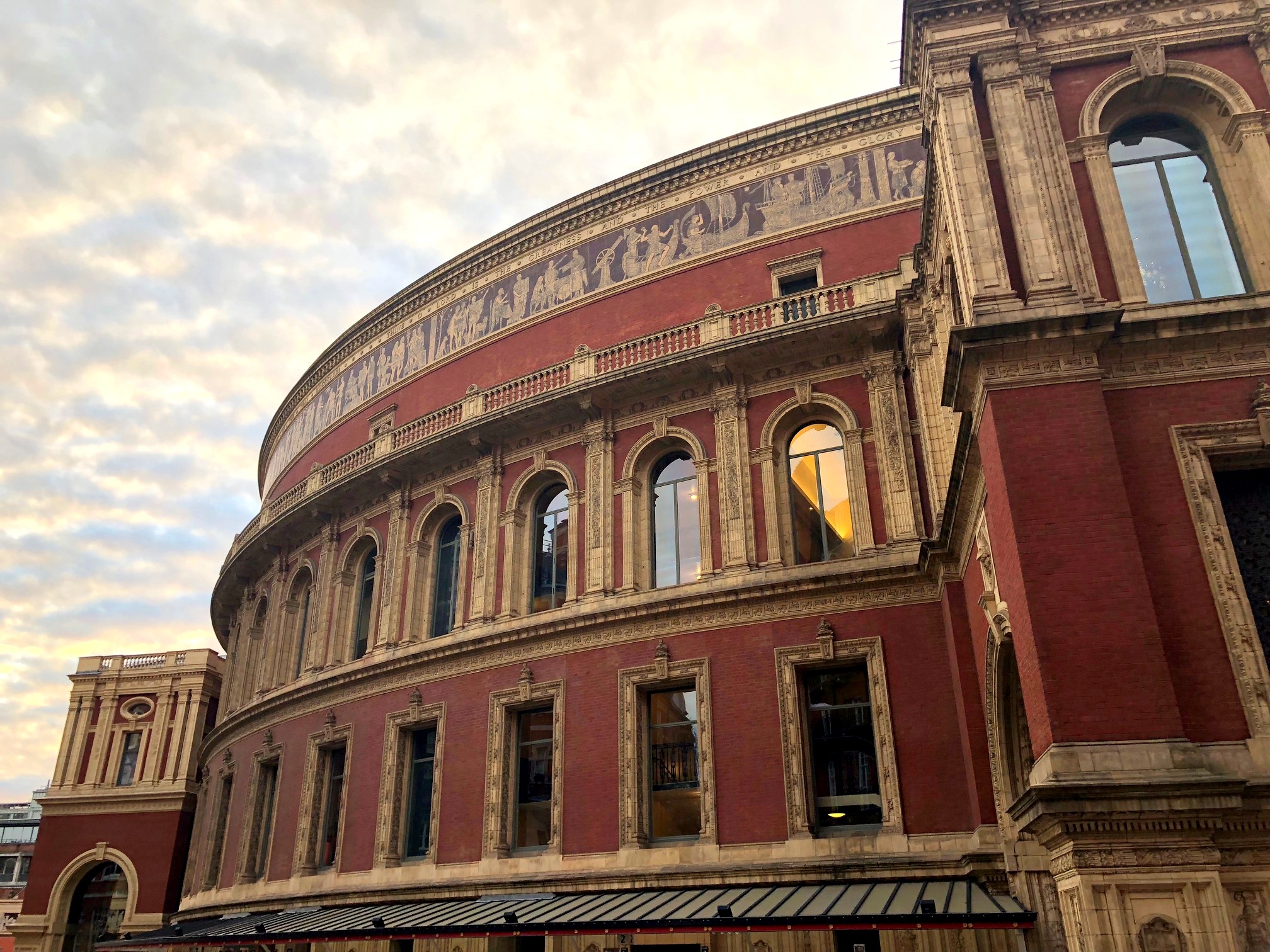 ~My love affair with London's limestone~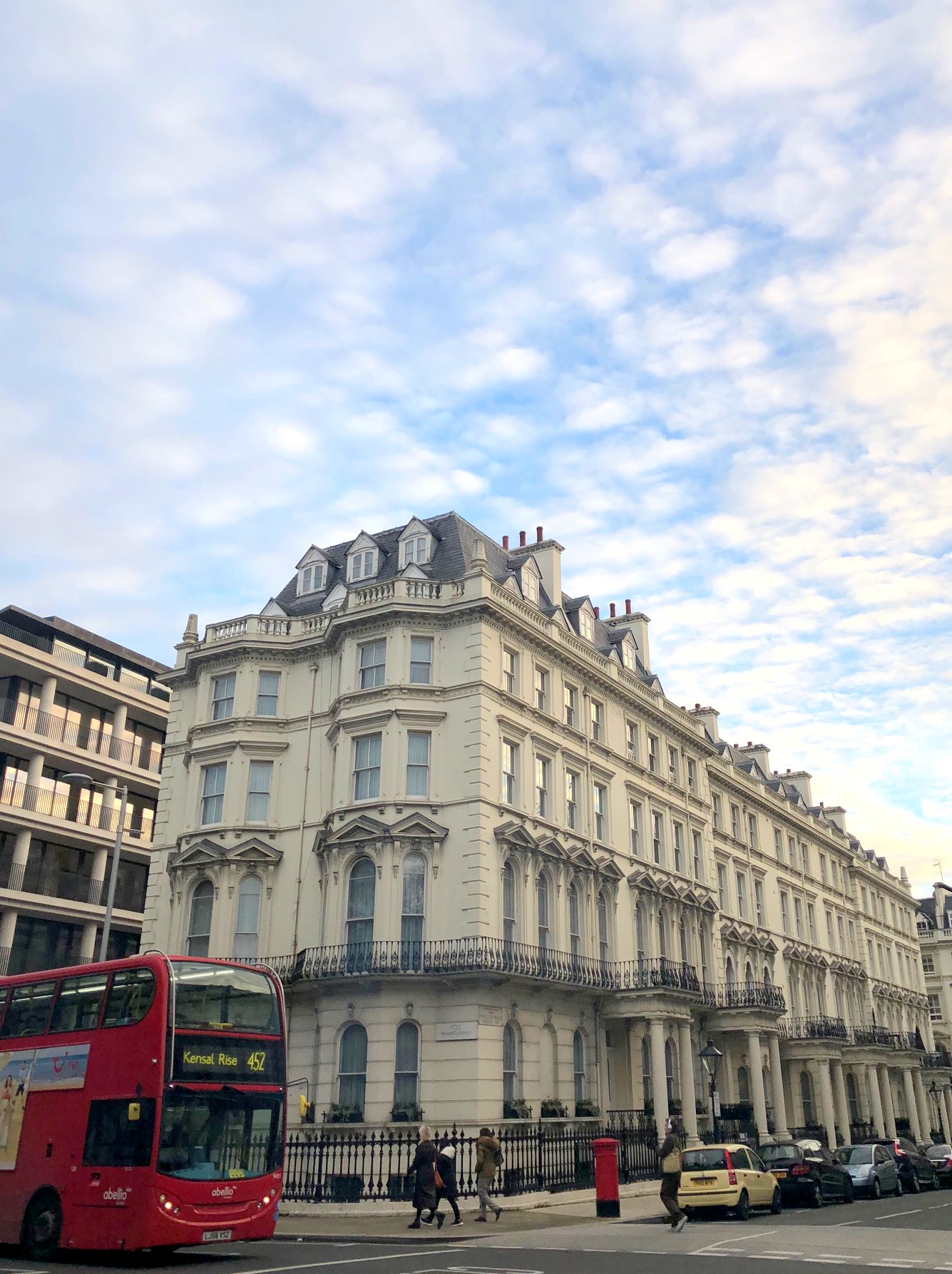 ~Enjoy 15% off all TSLL Notepads, Planner Pages & Signed Copies of Choosing the Simply Luxurious Life: A Modern Woman's Guide when you spend $10 or more with promo code HOLIDAY15, through Monday November 27th.
Petit Plaisir
~Murder on the Orient Express
~Agatha Christie's original Murder on the Orient Express (January 1, 1934)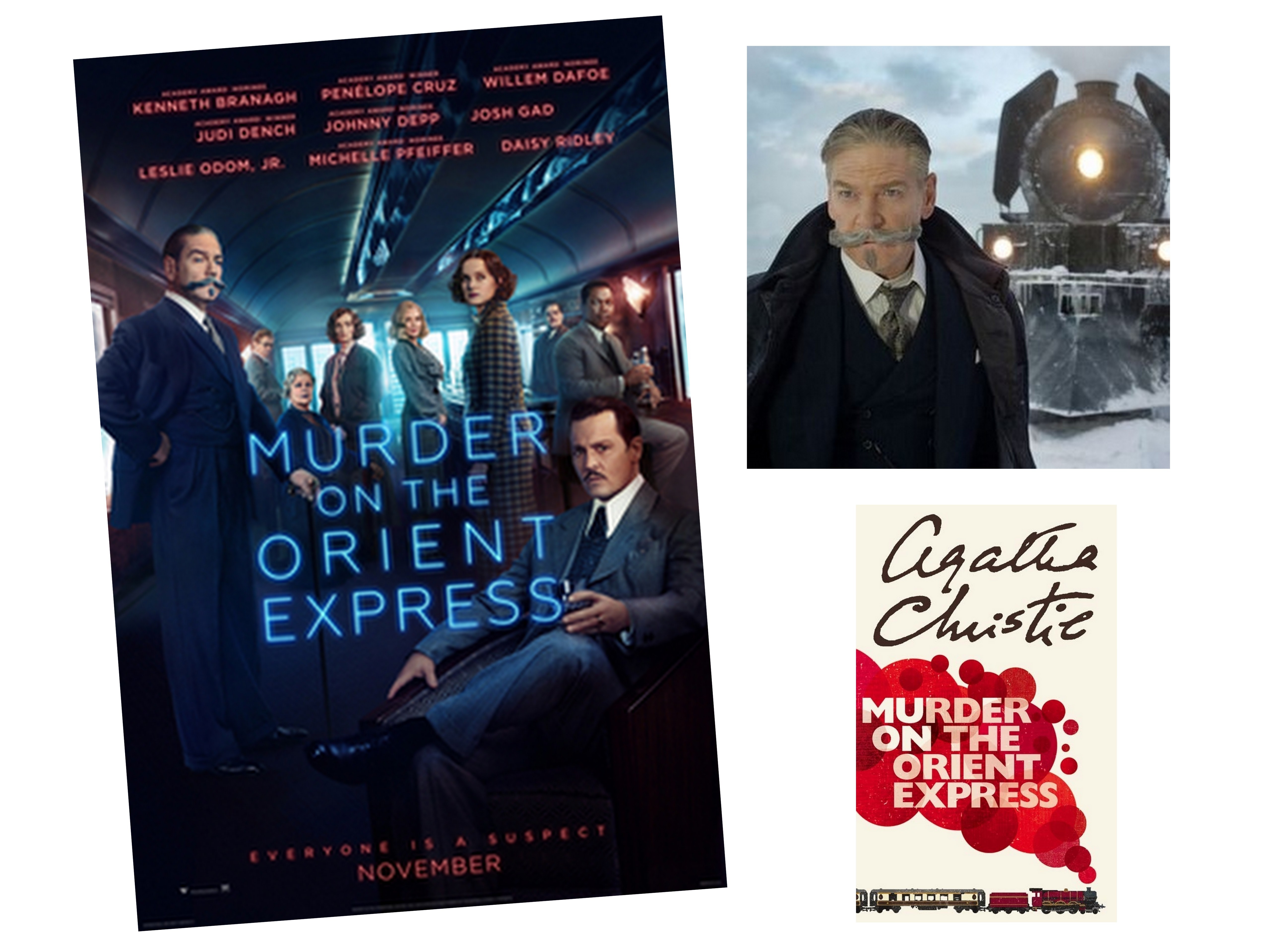 This episode was sponsored by the following:
Save 40% with code SIMPLE40 on your first order through November 30th
Receive free shipping on orders over $10

Free shipping code: C4Y7FP4XJERY
https://youtu.be/z68frP9Q7XA
~All Images via TSLL's Instagram, London November 2017 Trip
---
Mon, 23 November 2015
71: 21 Ways to Create a Simply Luxurious Thanksgiving
From the moment you wake up until the minute you snuggle up in bed, Shannon shares 21 ways to enjoy a simply luxurious Thanksgiving tailored to your tastes and comforts and those you love.
This week's Petit Plaisir is a Thanksgiving leftover sandwich that will melt in your mouth.
---
Sun, 23 November 2014
14: 8 Strategies for Prepping for the Holiday Season
With just a little preparation and arranging of priorities, the holiday season can be the best time of year and set the stage for a wonderful start to the new year. With these eight strategies you will be able to plan and let go allowing the events to unfold as they will inviting endless opportunities for beautiful memories to be created.
---