Sun, 20 September 2020
288: Cultivating a New Normal
The Atlantic recently posted an article asserting there won't be a clear end to the pandemic. Rather, the end for each of us will be as unique and differentiated as each one of us and occur on a different timeline.
Frequently, the yearning for "returning to normal" may be voiced by those around us, strangers or intimate relations, or we may be simply thinking such thoughts, constantly, as we grieve the parts of our lives we enjoyed that are no longer readily available or available at all.
However, even before the pandemic introduced itself and in what seemed for many to change our lives much like a light-switch, the psychological experts have been talking about this word that seems to roll off our tongues more often than ever before in recent times - normal. Writing in 2009 on Pyschology Today, "The fate of normality is very much in the balance," wrote Peter Kramer.
While speaking about individuals as to their neurosis or so-called normal behaviors and the perameters of what constitutes "normal", he shared a final thought which may help reframe how we strive forward in our current times as we are more broadly looking at an entire world, culture, etc. and what "normal", the new normal, may be:
Normality may be a myth we have allowed ourselves to enjoy for decades, sacrificed now to the increasing recognition of differences. The awareness that we all bear flaws is humbling. But it could lead us to a new sense of inclusiveness and tolerance, recognition that imperfection is the condition of every life.

—Peter Kramer, psychatrist at Brown Medical School
---
Sun, 13 September 2020
287: 5 Things to Do to Build Healthy Relationships and 4 Things to Let Go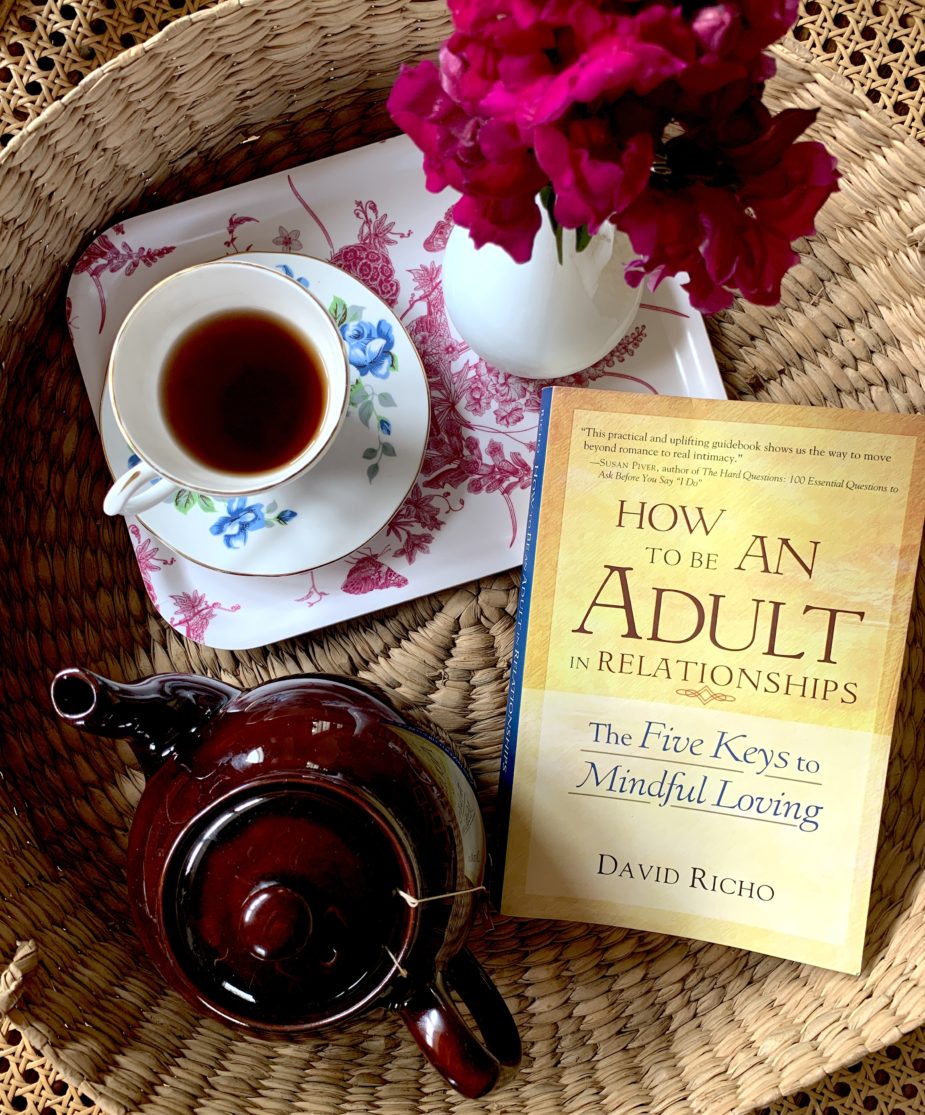 "We are born with a capacity to dance together but not with the necessary training."

—David Richo
As soon as I read the first line in chapter one shown above, the analogy made crystal clear sense of my ignorance about relationships and how to navigate past it: I needed to learn HOW to love, not just want to love and want to be loved.
Love, as the oft mentioned quote reminds is a verb, but even if we accept this truth, we have to learn how to exercise this action, and we have to be willing to let go of so much incorrect and unhelpful advice in order to find the peace and contentment we seek.
Today's episode can help in all relationships you are engaged in. Fundamentally, the book was written in 2002 for readers trying to improve their romantic relationships, but indirectly, the skills and concepts shared will foster healthy relationships platonically from close friends and family members to acquaintances, neighbors and strangers we bump into along our travels and life journey.
Recommended by my counselor, my copy of David Richo's book is annotated in detail, and I have referred back and reread different sections since my first reading. I have chosen to work with a counselor since nearly four years ago, but it did take time to find the right one. Meeting regularly, primarily for preventative and skill strengthening purposes in areas I wish to improve, the opportunity to meet with a professional, trained in the area of expertise we do not have is helpful to make sense of what we learn not only about ourselves but how our minds and emotions work.
With all of that said, as soon as I read the book, lightbulbs went off repeatedly in my mind. Ahas occurred frequently and I found an ease I had never felt before regarding my approach to interacting with others in a variety of different relationship scenarios.
While I highly recommend you pick up your own copy and read it closely, I wanted to share with you the primary component that underlies everything about being an adult in life and love.
The world we live in would rather have us feel insecure and lacking, even though it blatantly argues the contrary (when you purchase their product, create [enter lifestyle and accoutrements] for all to see and witness, or behave in a certain way), so it is no wonder we are confused about what we should or shouldn't be doing when it comes to relationships. And even if we eventually do figure it out, trying to understand what it is that worked if we don't know ourselves leaves us struggling to explain to others why it works if they inquire, don't understand or have not been introduced to the fundamentals shared below.
The good news is, this intangible unknown need not be unknown any more. Knowledge is key, and this practice is essential to cultivate habits that will heal you and then strengthen your ability to connect as an adult with adults to build a life of social harmony and contentment.
First, we need to let go of some unhelpful and often destructive habits.
Let Go of F.A.C.E.
The ego when neither understood and left to its own devices will become inflated and hinder any chance for a healthy relationship of two adults. Let's take a look at the acronym Richo came up with that clearly delineates what we need to step away from if we wish to become an adult in relationships.
"F"ear
Fear will always be present in our lives. It is the awareness of fear and what fear provokes us to do that must occur so that as Richo says, "it never has to lead me". So while fear may be a natural emotion, it is our job to understand what the fear signifies within us so that we can then understand ourselves better and move forward in a healthy manner, not a fear-led manner.
Richo speaks about learning from our fears, "fear usually rears its ugly head exactly when we are ripe for a change". As well, when we feel we do not have the power to direct our lives, fear enters and we make decisions, if we let fear direct, from a place of avoiding losing any power we thought we had.
Jealously is a result of fear as well. If we allow jealousy to grab hold, we are not abiding by the ability to let go of the actions of another, and instead becoming engulfed by others, rather than being present and open. What is our life trying to tell us? What strengths, what decision-making skills are we lacking? Jealousy arises when we are not secure with our ability to trust that we can be content and full all on our own, and so we cling, we grasp. Richo shares, "Jealousy is a combination of three feelings: hurt, anger and fear." And any or all of these three feelings may not be directly related to your partner at the moment, but inspired by past pain. Knowing where and why your fear arises is the map that will set you free should you follow it.
"A"ttachment
When we attach ourselves to a particular outcome, behavior, etc., we are clinging out of fear. Attachment in the mind, as Richo explains is a belief in polarities - a belief that there are only two outcomes - "I have to be in charge, or everything will fall apart". Such thinking is faulty, and when we recognize that the polarities are unhelpful in cultivating a strong relationship not only with others but with ourselves, we come to realize what we have control over only ourselves - how we communicate, how we prepare, how we engage, how we take care of ourselves in order to do our best, so that we can be at peace with the outcome knowing we did our best. So instead, the healthy ego shifts the above belief to "I let the chips fall where they may", knowing we will tend to our responsibilities and do what we can in that moment to the best of our ability - truly and fully.
The peace that comes when we practice letting go of attachment is uncomfortable initially, but freeing continually, thereby allowing us to expend our energy on better pursuits and passions.
"C"ontrol
Similar to attachment, yet unique on its own, letting go of control is to take responsibility of ourselves. How do we take responsibility in order to let go of control? Set and maintain personal boundaries, build a strong foundation of self-respect (which will lead us into letting go of entitlement), come to understand that growth comes from struggle and yes, pain. This is a natural cycle, so when something unwanted occurs, the adult who has let go of control will be able to find the opportunity to grow and apply it forward for a more content and fulfilling life.
"E"ntitlement
Entitlement rears its head when we have expectations of how we should be treated, what we should feel, what should happen when, etc., etc., etc.. I know I am guilty of feeling entitled when it comes to relationships, and if you have ever caught yourself in your head or outloud saying, "[they] should have . . . [insert behavior]," you too have unconsciously felt entitled. Based on how (through modeling by our parents or elders or media) and what we were taught about the trajectory of relationships, we establish a map of behavior and events that should happen, and thus the entitlement gene is given to us and we accept it. But we do not have to keep it any longer.
When we feel entitled, Richo states, we are kept from giving anyone our attention and appreciation - two skills we must engage in if we want a healthy, loving adult relationship. Also, we cannot give someone our acceptance and allowing to be themselves because we are too attached to our own version of how everything should be. Again, two more skills that must be practiced in order to be part of a healthy adult relationship.
Entitlement does not allow us to connect fully and completely with another person, and from the start, we are hindered in our ability to discover a loving relationship.
Now that we have let go four unhelpful habits, we now have room and energy to practice the five habits that will strengthen our relationships in all areas of our lives, especially our romantic relationships. Let's take a look at what the Five A's are, as delineated and discussed in How to be An Adult in Relationships.
Practice and Strengthen regularly
Each of the five A's are feelings and actions to both give and receive in order to be in a healthy relationship. Each definition is shared directly from the aforementioned book by David Richo
Attention
—Attention from others leads to self-respect.
Acceptance
—Acceptance engenders a sense of being inherently a good person.
Appreciation
—Appreciation generates a sense of self-worth.
Affection
—Affection makes us feel lovable.
Allowing
—Allowing gives us the freedom to pursue our own deepest needs, values and wishes.
Richo explains that when any one of the five A's are not forthcoming from others, specifically others we seek it directly from, we may feel we are to blame, and while we need to find others who mirror back to us these five A's, if we are to build and maintain healthy adult relationships, we also need to find them within ourselves.
However, while we need to find strength and awareness and understand we have self-worth, we also need to not expect to be fulfilled in each of these areas from one person. Beginning with our parents and then to any one adult we may in a relationship with, Richo asserts, they cannot be everything and fulfilling in all ways. Thus, "it is necessary and healthy to receive need fulfillment from other sources all through life . . . an adult sensibility releases us from expecting any person to fulfill [us] totally."
There is freedom in knowing the truths of healthy bonding and contented living, and to better understand what each of the five A's is and looks like in practice both for ourselves and from others, I encourage you to pick up the book as his examples are specific and anecdotal which provide clarity and a deeper understanding.
We all have the capacity to love and love well, we simply need to be willing to be a student, do the homework regularly and have the courage to change and be open as we go along our journey.
Petit Plaisir:
For shipping outside of the UK, shop the following online retailers: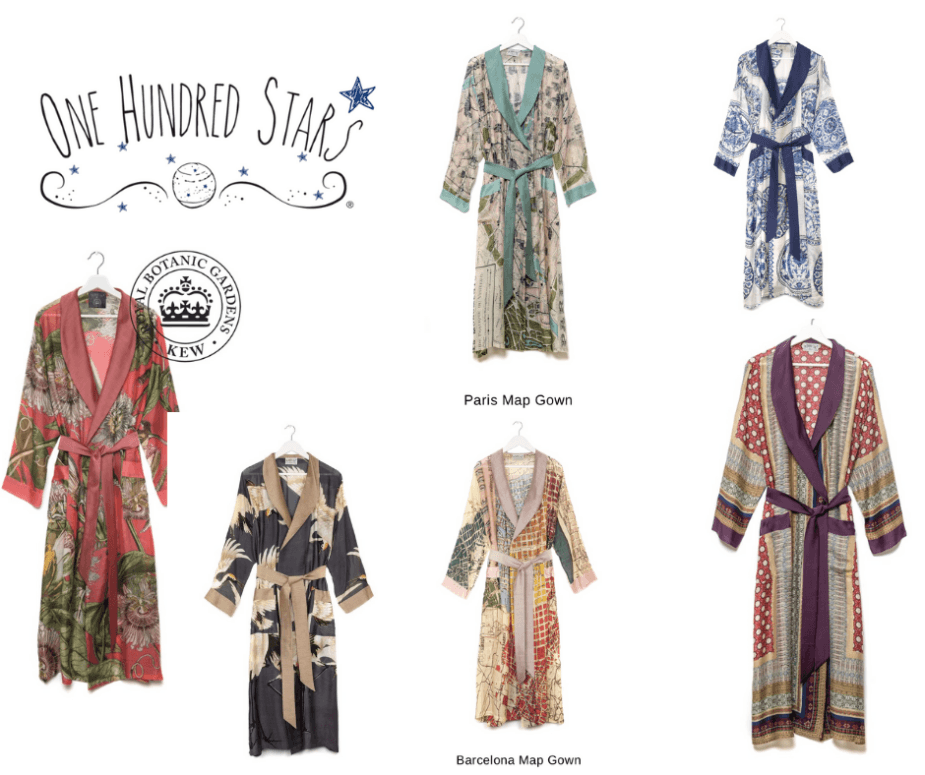 ---
~The Simple Sophisticate, episode #287
---
---
Sun, 6 September 2020
286: How to Let Go of Comparison? Heal Thyself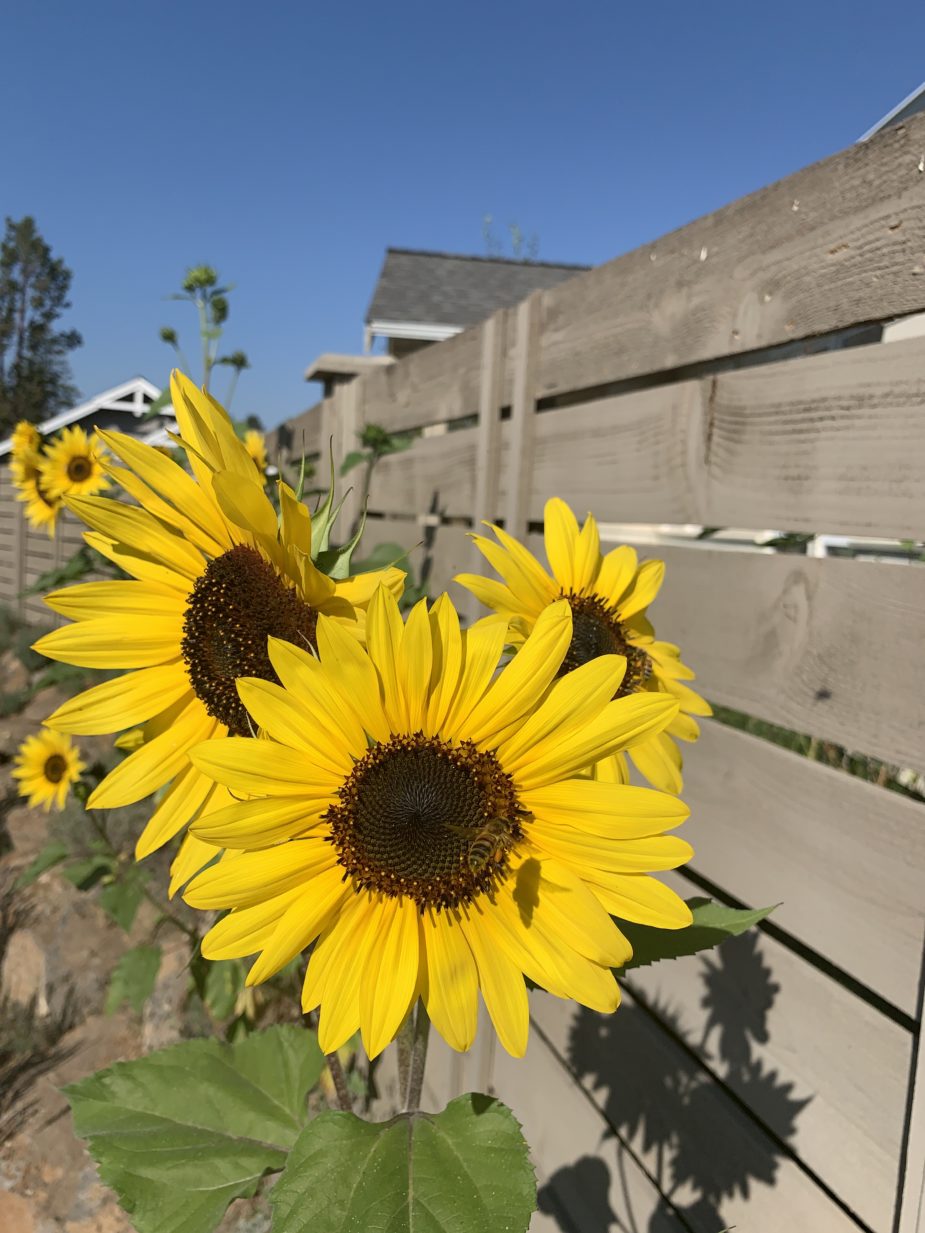 "Comparison is the death of joy." ― Mark Twain
The thief of joy, if Mark Twain is right, is of our own making.
The good news in this revelation reveals each of us can take back our joy.
Comparing ourselves to others occurs consciously and unconsciously. Consciously, we may be acutely aware that we follow certain people on social media to see how we are doing in relation; unconsciously, when we choose not to speak up to set a boundary, when we set a checklist for our life delineating what should happen by what age.
Each of these three are examples of many more of unhelpful comparison, and while comparison is a primal instinct for survival, the good news evolution and civil society have provided the opportunity and arguably the necessity for each of us of to offer the world our unique talents rather than limiting ourselves to remain part of the herd or tribe.
The habit of comparison is a learned skill, and therefore, it can be unlearned; however, it must be a conscious choice to do so. Fundamentally, when we compare ourselves with others, some part of us believes we are not enough or needs to be reassured that we are enough just as we are.
Today, I will be examining five areas of our lives in which comparison can creep in and become destructive to contentment and living a fulfilling life, and then share how to let go of such comparing with the outside world.
Life Goals, Your Journey
"Owning our story and loving ourselves through that process is the bravest thing we'll ever do."

—Brené Brown
Brené Brown's quote above speaks beautifully to the need for us to let go of the timeline checklist we may have put in place for our lives. This is not to persuade you to let go of setting goals, but rather to examine who such goals are actually for. Who benefits? If the outcome enables you to be accepted by a particular group in your personal life or society, then this item is a checklist item that is being attended to out of comparison; however, if the outcome fulfills something within you that enables you to exercise your talents more fully and share them with the world, then such a checklist item is a keeper.
Social Environment — Who Surrounds You?
"Nobody at your table should inherit a seat, be there by accident or simply have a place because of the time you have known each other or because they are popular with others."

—Lucy Sheridan, The Comparison Cure
A significant reason it can be extremely difficult to be ourselves with and around others has to do with who the "others" are.
From my own experience, one reason I thoroughly enjoy living on my own and my own company has to do with only needing permission from myself to be and do what comes naturally or piques my curioisity without worrying what others think. However, that "worry" sprung out of life experience when I was myself around others.
As young children, we did not know that doing something that was naturally part of who we were or innately drew our interest that prompted dismissal, scorn or laughing to tease and suppress was a reflection of an unhealthy relationship, not a reflection of doing something "wrong". And so we shifted. We edited. We adapted.
Now we are adults. Now we know more and we can return to embracing who we are and have always been, even though we may have kept it under wraps or hidden away for fear of laughter, teasing or dismissal (again, all conditioned fears based on our past experience). Where do we begin? Setting boundaries.
In episode #126, boundaries are discussed in detail. The reason to establish your personal boundaries is because when we don't, "we give away our time, effort, the potential for fun and creativity" as Lucy Sheridan reminds in her book The Comparison Cure. When thought about through that lens, motivation to set boundaries becomes easier.
If you too are someone who finds comfort in your own company, however, wants to welcome people into your life yet fears being unable to be yourself if you do so, be patient with yourself, build the skill of setting boundaries, and when you do, you will begin to meet and then know with confidence who you can welcome into your life so that you can continue to be fully yourself.
Setting boundaries will reveal underlying truths of all of your relationships - who respects and understands, who pushes back, why they were friends or built a relationship with you in the first place. In other words, your social community may shift, but it will shift for the better, opening up room for the right people to enter.
Intimate Relationships
"If you can't love yourself, how in the hell you gonna love somebody else?" – Ru Paul
On the other side of comparing yourself with others is accepting and appreciating where you are in the present moment as well as appreciating and accepting where others are in the same present moment.
When we look outside of ourselves for validation - how should I be dressing (trends, etc.), what should my home look like?, when should I be getting married?, what day of the week is it okay to go to bed early?(this one may sound silly, but when we apologize to others or tease ourselves for habits we love - i.e. going to bed early - we are invalidating our choices) - we have not found contentment with ourselves from within ourselves. We are instead asking the outside world to tell us we are "okay". Such seeking is not loving and is not an acceptance of ourselves.
This habit of seeking outside validation makes it extremely difficult to accept others as they are if they don't "fit in" to our expectations of what they "should be" and "should do", which makes it difficult to build loving, respectful and secure relationships.
I cannot recommend more highly this book for improving our ability to be more loving to ourselves and thereby be able to be a healthy partner in a relationship - How to Be An Adult in Relationships. I will be exploring more of the topics shared in this book in upcoming episodes.
Everyday Life - Contentment
"Comparison with myself brings improvement, comparison with others brings discontent."

– Betty Jamie Chung
In 2012 I shared this post about competing with others which reiterates the quote above. Comparison with others is a form of competition with others, and it drains, it exhausts, it depletes, it is never a positive effect on our lives.
Even in sports, you can only do your best, even though technically you are on the field/court/stage "competing" with others. However, it doesn't matter what they do. It is your engagement to present your full capabilities that will determine the outcome. Be motivated to improve upon yourself, but do not denigrate yourself for areas you wish to strengthen.
The component that must be present in order to compare only with ourselves and not the outside world is a strong self-confidence. In episode #5 of the podcast, confidence and the strength it brings into our lives is explored. Just as comparison is a learned skill, acquiring and attaining self-confidence is a skill as well - a skill worth acquiring for a contented life.
However, once we have acquired self-confidence, we must not stop exercising it as it will atrophy. Our lives change, new experiences arise and therefore, we are challenged to navigate well through each of the events and engagements with others. Our self-confidence will be challenged and questioned within our own minds, thus why we must exercise it as though it were a muscle, because in many ways it is.
First of all, as Lucy Sheridan points out, "self-confidence is a key step in ridding your life of comparison as it gives you agency over your actions and ownership of your thoughts and behavior".
What happens when we don't have self-confidence?
Words go unsaid - speaking up for ourselves, sharing ideas, setting boundaries
Ideas go undeveloped and brought to fruition
The finite time we have is spent on the wrong priorities, with the wrong people
How to exercise self-confidence, as shared in The Comparison Cure:
Strengthening Your Self-Worth
"Find out who you are and do it on purpose."

– Dolly Parton
Each of us is born with self-worth and possesses it our entire lives; however, we often lose track of this truth along our life journey at some point. Let this be your reminder, you innately possess self-worth. Nobody can take that away from you.
Simply put, "Having self-worth is knowing who you are and being okay with it. It's the result of deep inner work, increased self-care, self-love and self-acceptance." Lucy Sheridan goes on to say, "Note that possessing self-worth does not necessarily mean having to reach and retain a constant sense of joyful ecstasy, but it is at least a gentle, palpable appreciation." As I describe it, knowing you have self-worth, consciously knowing this truth, is to bring the ability to be content in your everyday life. It is a grounding, and it enables your self-confidence to come forth in all that you do and in each interaction that you have in a calmly powerful way.
For a detailed post on how to strengthen your self-worth, read this post which shares 10 ways to do just that.
---
Living a life free of comparison with the outside world becomes a habit after a conscious decision to make it so. A few simple ways to consciously start letting go of comparison in your personal and work life:
Become selective about who you follow on social media - follow for inspiration, information, heart-warming, positively challenge you, healthy entertainment and pique curiosity to boost quality of life
Don't feel compelled or required to follow your friends or family online - you can be a good friend and family member off-line. Let them have their space to be them which may help you reduce the urge to compare.
Put an out of office message on at all times - tailor to your profession, but this immediately establishes boundaries of your work time and manages expectations in our culture of immediacy.
Check emails two times a day for an allotted amount of time and abide by it - the inbox will never be zero. Create a labeling/flagging system for yourself that alerts you to emails you need to address, set up a "folder system" that provides a space to put emails you do not want to erase. Your "out of office message" will provide the space and time to respond properly and effectively on your schedule.
Surround yourself with people and situations that curate an environment that enables you to thrive, grow, be challenged as a way of growing, and give back.
Become comfortable with saying No. Time is finite, so become clear about what you can do, need to do and want to make time so that you can do.
The work of letting go of comparison is a practice in making space for a life of deep contentment and fulfillment. It is a life that will resonate most strongly with you and may not make sense to others, but those who love you, with whom you have communicated powerfully, yet respectfully with along the way, will be there to share it with you and their lives with you. Free of comparison and full of celebration and appreciation.
Petit Plaisir
~The Diary of a Bookseller by Shaun Bythell (book #1, 2017)
~The Confessions of a Bookseller by Shaun Bythell (book #2, 2020)
~Seven Kinds of People You Find in a Book Store by Shaun Bythell (November 10, 2020)
~Check out Shaun Bythell's YouTube channel (I've included one video below)
~Follow Shaun on Instagram after reading the books to continue enjoying the daily pondering from a Bookseller.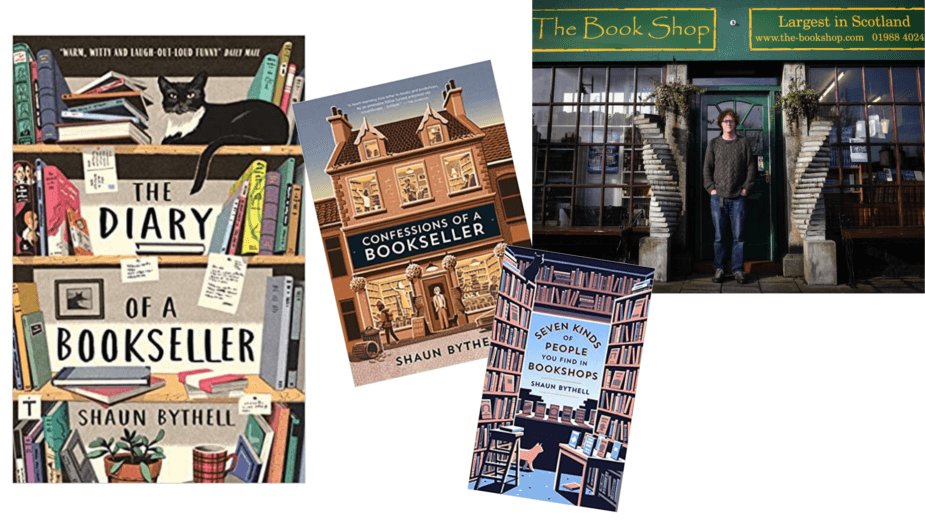 ---
Download and Listen to the full episode here or listen on the following podcast platforms:
~The Simple Sophisticate, episode #286
---
---