Sun, 18 October 2020
291: 6 Ways To Dance with Life (and Have An Amazing Experience)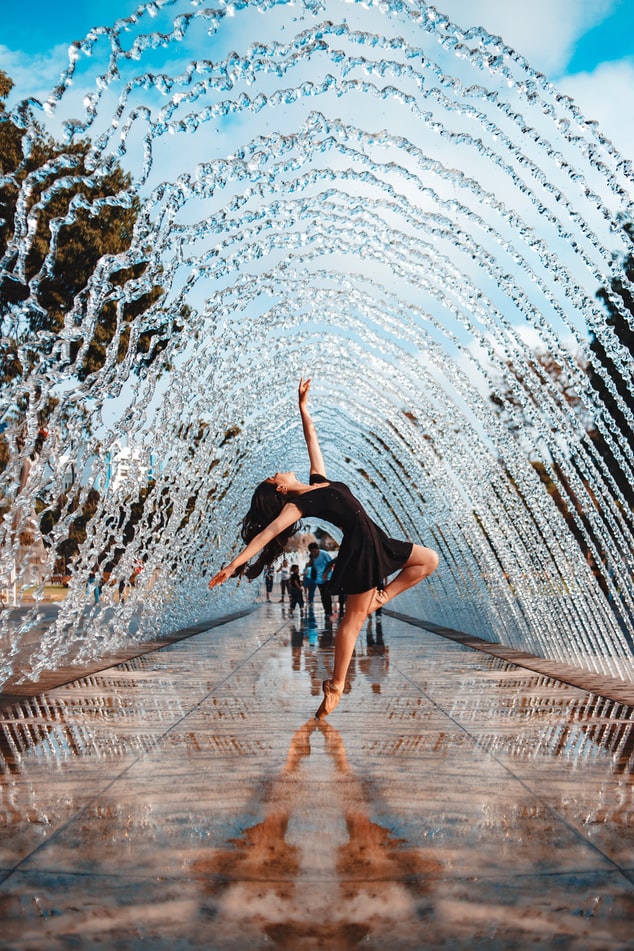 "Your inner purpose is to awaken." —Eckhart Tolle, from A New Earth
To observe the seamless fluidity of a dancing pair with years of professional dancing experience float across the floor no matter what type of dance is asked of them is to observe a deep awareness and skill of their craft. Foxtrot. No problem. Viennese Waltz. Got it. Tango. Oh my, yes. Swing. Yep!
In 2017, in episode #143, the skill of self-awareness was explored in-depth here on the podcast/blog. For a quick refresher, to be self-aware is to be able to observe ourselves, accept and recognize what we discover and be honest about how we feel, why we act certain ways in particular situations, and the change that we may need to take. It is being able to pay attention and be honest about our strengths, weaknesses, thoughts, beliefs, motivations, and emotions.
When we are fully self-aware, we gain the instructions of how to live well even though we do not know what the next minute will reveal, the next week, month, year, and so on, will reveal.
When we become self-aware, we are awake and capable of noticing when we need to grow and in what way will help us navigate through whatever life may present.
I chose today's topic because no matter where you find yourself in the mix of stress, loss, pain, and confusion regarding our current situation, many readers have shared with me they are presented with new situations of questions, confusion, doubt, [fill-in-the-blank of an unwanted and somewhat or significantly new emotion] from time to time in a manner that perhaps was not present pre-pandemic.
"Life will give you whatever experience is most helpful for the evolution of your consciousness. How do you know this is the experience you need? Because this is the experience you are having at the moment." —Eckhart Tolle, from A New Earth
Borrowing Tolle's advice from the quote above, seize these unanticipated and initially unwanted moments and feelings and let them be your guide to deeper self-awareness and an improved everyday life. Assuage any grief, quandary, angst, by reassuring yourself that you have been presented with this moment for a reason. Don't toss it. Don't avoid it. Explore it.
Today I would like to look at six unwanted examples that may be happening in your life and how to step forward and do the latter to each in order to improve the quality of your life moving forward and through our current situation
1.You wake up in the middle of the night, your mind reeling, doubt swirling, fear temporarily winning
Course of action: As a matter of fact, take a pre-action prior to going to bed or whenever you feel most confident - write yourself a note and remind yourself of the truth of how capable you are, words of truth and strength. Place this note by your bed. Okay, back to the moment you wake up.
Take a drink of water, hydrate and wake your mind up so that it is in your control and not the other way around. Read your pre-written note. Read it again. Journal if you need to - what is causing you worry, what are you fearful about. Don't necessarily answer anything. Save the answering and analyzing for a time during the day when you are fully awake so that you can be a good judge of whether or not what you wrote is valid as well as to accurately determine if what you are worried about is within your control. Hint, if it is not, let it go. Turn the lights off, count your breath in a steady beat - in and out. Let yourself fall back to sleep. Whatever you do, do not pick up your technology.
2. You are exhausted from work stress and trying to balance all that you think you have to do
Martyrs die. On the other hand, workers with awareness of the larger picture of why they work, live well. While putting and acknowledging work as important, the latter do not make work the top priority. I have worked with both types of people in the handful of school districts I have worked in over my 19 years. Martyrs tend to be different people in the classroom than they are away from their students or staff (if they are administrators). People who live to live well are the same in the moment of teaching as they are in their everyday life. People who live well are more content, more enjoyable to be around and know how to put work in its place and do so with clarity and a love for not only their own life but for the people who look up to them - in this case their students.
Course of action: Be honest with yourself. What are you aching for? Nobody needs to know your honest answer but you, but be honest with yourself. Do you crave at the most fundamental, sleep? Do you crave a social life? Do you crave to be more comfortable in your body but do not have the time to exercise consistently nor prepare and enjoy healthy, satiating meals? Write it down. This is when your life begins to change for the better.
Whether when given the opportunity or simply taking it, try out living the life you want to live - the schedule you'd like to have - even if temporarily. Stick to it long enough to experience potential benefits - one month, a quarter, etc.. Don't ask for approval from anyone else as to whether what you crave is valid. Honor your own feelings, and give the new temporary schedule a try. You will come back with some answers, maybe not all of the answers, but enough, if you are being honest with yourself, to know whether what you thought what you needed was actually indeed what was lacking.
Upon choosing to make permanent changes to your schedule, if the changes involve others or require others to be involved, communicate clearly and refrain from complaining. While it is okay to vent to a friend or your partner or your journal, doing so is a means to release stress, iradicating faulty thinking if it exists due to past grievances being triggered and to ensure you move forward with a rational mind. Sometimes what we are venting about has more to do with built up stress from a variety of sectors in our lives and not just the one thing we are "cursing" at the moment.
Let me end by saying, be honest with yourself. If you are overwhelmed and exhausted, how could you have prevented the situation if at all possible? Could you have raised your voice when decisions were being made? Could you have made the smarter decision, not the easier decision? Be honest and improvement can be made.
3. Tension in relationships - personal or professional
Course of action: Answer this question for yourself (not for the people in the relationship that is in a state of tension) - what behaviors and feelings are unwanted or undesired, but seem to be a default or at the very least, unhelpful? Use your answers as a guide to what skills you need to explore and better understand. Seek out an expert (i.g. a counselor) or a book from a respected source on the subject.
4. Financial Stress not related to job loss
Course of action: Turn off the advertisements, stop or significantly reduce your scrolling on social media and start living in the present with the world, the real-world, not the virtual world, that surrounds you. If the influences for buying more, or "keeping up" are not coming unconsciously from media (and I know, you might be saying - if they are unconscious, how will you know where they are coming from? But take this moment to take a closer examination of what you feel you 'need' and where that idea is being presented or shown), look to your social circle - chosen or not - and start to tailor who you spend time with and if you can't eradicate entirely unhelpful influences, reduce or limit your time with them.
5. State of the world
Course of action: Choose to educate yourself on topics that are grabbing your attention. Choose to look to experts, credible in the field you are exploring, that you may not have looked to before to deepen your clarity on an issue before you jump to conclusion. However, do not overwhelm your mind. Seek out bits of information and then go about your life, adjusting your choices, actions in which you do have control that will make a difference, no matter how seemingly small. The words you choose, letting go of assumptions and fixations, keeping an open-mind and refraining from group-think, but rather practicing critical thinking regularly so that eventually it becomes your default.
6. A feeling of agitation or lack of purpose
Course of action: find something, no matter how seemingly small which allows you to see an immediate finished, improved, completed outcome. The act of productivity need not be anything to do with your job or career, but simply needs to be something in which you can see a "finished" outcome.
For me, my garden has provided many moments of productivity - weeding, pruning, dead-heading - as soon as I tend to it, I see results. Ahhhh. It sounds silly but as Sue Stuart-Smith shares in The Well-Gardened Mind, "Two essential sources of grounding and balance . . . proximity to nature and fulfilling work" (the author is referring to the lack of nourishment to the psyche prompted by the industrialization in the 19th and early 20th century).
Each one of these life moments of challenge offers an opportunity to course correct, to grow, to evolve as Eckhart Tolle expresses in his quote above. It has been my experience that if I choose to not acknowledge that something within me needs to change - to communicate better, to ground myself in self-confidence, to be brave, the same stress, the same worry, the same event perhaps in a different form, keeps rearing its head.
The pandemic is presenting each one of us with unique opportunities to evolve forward and live a better life. Choose to find the growth opportunity that exists inside of you, and your life will change for the better.
---
~Learn more about becoming a TOP Tier Subscriber to access exclusive content (Saturday Ponderings, Shannon's Home & Garden Tours, Giveaways, #Top100 posts, What Made Me Smile This Month, So Far . . . ) and unlimited access.
~Receive TSLL's FREE Monthly Newsletter
~Never miss a post - signup for a Daily Delivery directly sent to your inbox each time a new post goes live on the blog.
Petit Plaisir
—Borgen, on Netflix
Tune into the audio version of today's episode to find out more about this Danish Government television drama series, what Borgen means in English and why I am thoroughly enjoying it and highly recommend it.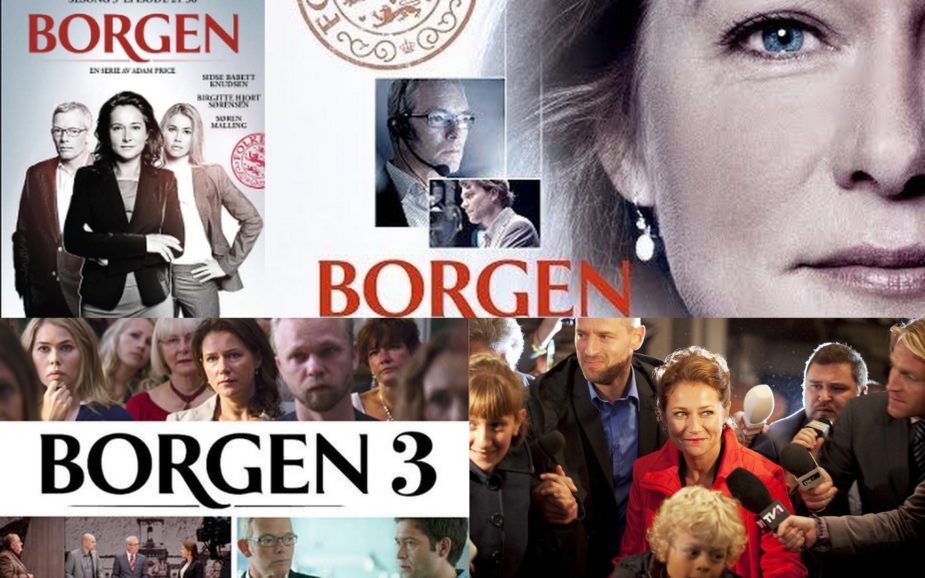 ---
Sun, 11 October 2020
290: 10 Life Choices to Simplify & Welcome a Calm & Contented Everyday Life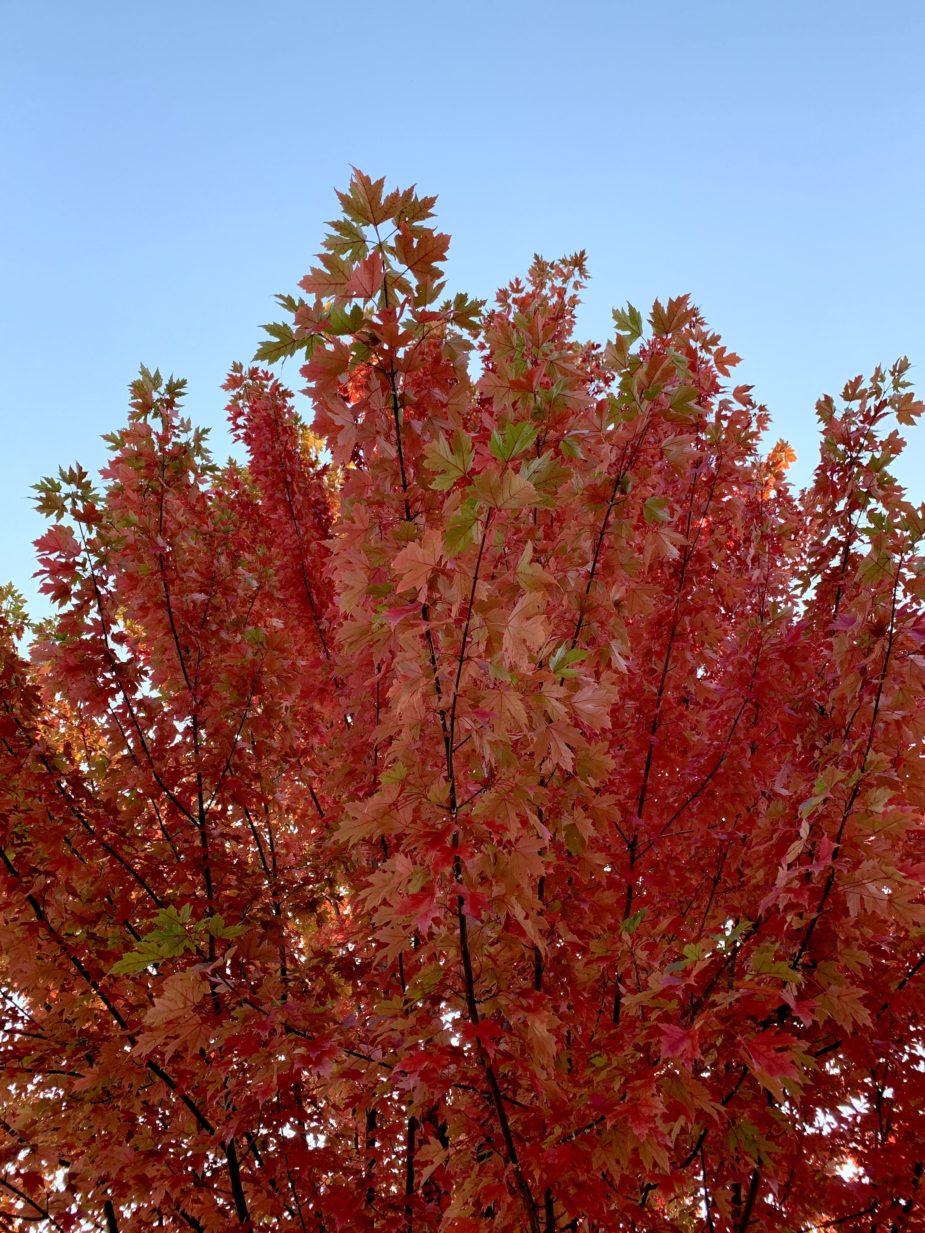 "Creating an environment in which you can have a greater sense of clarity and calm . . . The result is a mind that feels much calmer and clear." —Andy Puddicomb
Having an abundance of choices is a valuable asset and an extraordinary opportunity. However, unconsciously, when we don't filter our seemingly unlimited choices, we welcome more unnecessary stress into our daily lives.
As someone who wholeheartedly embraces and celebrates choice, understanding the right balance of how much choice is helpful until it tips over into distraction, confusion and paralyzation, upon obtaining, significantly increases the level of contentment in everyday life.
Andy Puddicomb's seemingly simple advice is too often overlooked or forgotten, however is insightful and sage advice if we are seeking tranquility in our everydays.
The clarity we may need to welcome into our lives could be ushered in seemingly anywhere and everywhere. The variable is each of us. Where do we need calm in our lives? Where are we feeling harried, run-down and over-extended? Often we don't realize it is the over-abundance of options that is standing in the way of a sea of calm that carries us more gently and enjoyably through our days.
It has been argued that a large portion of our life experience is determined by a few key decisions. Coined the 80/20 rule, or more officially, the Pareto Principle named after Italian economist Vilfredo Pareto in 1906 to describe the wealth inequality at the time, the concept has expanded to apply to a variety of aspects of life beyond business.
And while, the formula isn't exact, it is a concept worth pondering. When we think about our choices as investments in our lives, what choices will reap the most benefit, the best and longest lasting outcomes? Whether regarding our health or contentment or financial stability, quality choices, purchases and pursuits are wise investments which eliminate excessive, repetitive and time-consuming choices that may fill up our days and minds unnecessarily.
Today, discover 10 areas of life to consider paring down your choices and thereby, scaling up the overall quality of your everyday life and peace of mind.
10. Wardrobe color palette
On the surface, the choices of what clothes we wear may seem frivolous and inconsequential; however, while our clothing can be unnecessarily attended to and take too much of our time and worry, tending to it just enough so as to lift our spirits and engage in a social world which involves visual communication is to be aware of how to use the tools made available to live well.
From knowing what complements your skin tone, your lifestyle, your silhouette, when you know this information, your decisions become more simplified, but more importantly, more helpful and easier to make.
~Explore this topic further by reading Why Not . . . Build a Capsule Wardrobe on a Budget?
9. Outside information
From what the information is about, to where or from whom the information arrives, be consciously selective and deliberate. I know very clearly which news sources I trust, even if they offer up headlines that challenge my way of thinking, I will still take time to read their articles or listen to their news reports. Not all of the time, but regularly. As well, I practice critically thinking (a soft skill) even with headlines I agree with and writers I trust. No only does this ensure I don't slide into unconscious bias, but it also ensures I am not accepting blindly news that could effect my life or decisions that without more time, more answers, more research, should not be jumped upon as fully formed enough to act upon.
8. The food purchased for your home cupboards and refrigerator
Give yourself better options to choose from when you walk through the door upon arriving home from work or travel or life famished, and you will help your body, your mind and end your day well, and extend the good health you wish to maintain.
~Explore this topic further by reading Why Not . . . Feed Your Body Well?
7. The focus of your business or work - content/skills/outcomes
Each of our careers will present different options that we will need to tailor based on the purpose of the job, but let me share with you some examples. Education for example, especially this year, but leading up to this unique year of teaching as well, I have been examining closely what the most necessary skills are for my students when it comes to clearly communicating. Recently, I have had to eliminate teaching daily current events, but I continue to teach the skill of critical thinking as well as offer a library of credible news resources so when my students choose to seek out news, they can navigate through each headline effectively.
Another example began this summer here on TSLL. Paring down my regular posting schedule, by focusing on 3-4 posts a week rather than 5-6, my goal was provide myself with more time to write detailed, specific posts designed for the regular and returning Simply Luxurious Life reader rather than the sensational post that procures more clicks from outside random passersby. Again, by reducing the breadth, we deepen the depth and thereby the quality of our lives, and in this case our professional lives. And when we make this shift, we increase the liklihood of improved satisfaction both of ourselves and from those we work with and for.
~Explore this topic further by reading Two Secrets of Living a Life of Quality
6. Where you spend your money
From the simple everyday decisions of whether or not to go out for lunch or make your lunch to what your rent/mortgage payment will be in relationship to your monthly income, you are revealing what is of value in your life. When you prioritize, the line-items that appear closer to the bottom are easier to say "no" to.
For example, the paycheck arrives at the first of the month, the first bill that is paid - what is it? For me, it's my mortgage. Period. No question. Arguably, that is likely the first for most of us, so start from there, what is the order of priority, and be clear about why you have placed each expenditure where you have. Doing so will help wh new items or purchases of interest introduce themselves.
~Explore this topic further by reading TSLL's many posts on money - choose one that speaks to what you'd like to strengthen in your financial life here in TSLL's Archived Money posts.
5. What risks you take
Notice I didn't write - whether or not to take risks. A life lived to our fullest potential, a life of true contentment, will involve risks. Some might say simply living is taking a risk as each next moment is unknown, but we certainly know there is a "safe" way to live for each of us in any given situation, and a "full" way to live for each of us. Marie Forleo suggests examining your choices that may seem risky by asking the question - Will this expand my life or contract it? More specifically, she advises, if it makes you physically in the moment you are simply thinking about taking this risk feel heavy and filled with dread vs. lighter, brighter, perhaps even literally move your body forward and sit more upright, then this is a response to take note of. Keep in mind, that often, our initial response to a risk is trepidatious often because we deeply hope it will work out, but worry it will not.
~Explore this topic further by reading TSLL's 2nd book - Living The Simply Luxurious Life: Making Your Everydays Extraordinary and Becoming Your Best Self
4. The soft skills you wish to improve
Well honed soft skills are the foundation of a healthy, fulfilling, tranquil social life both with others and ourselves. The key word is "skills", as I shared in my second book in Chapters 8 & 9, the primary difference between skills and strengths is the former we learn, the latter we are gifted with at birth.
Each of us will have grown up with and been surrounded by others with certain skills which we learn seemingly unconsciously, and it may seem as those these skills are innate, and for those skills we don't possess well, we may think we cannot welcome them into our lives, but the good news is, we can. As well, we can strengthen the beneficial soft skills that we have been fortunate to have been around, observe and imitate which will lead to more conscious living and intentional modeling for those around us.
Soft skills include effective communication, listening, critical thinking, body language, mental agility and attitude, how we work with others - any skill that involves emotional intelligence and intuitiveness.
~Explore this topic further by reading Emotional Intelligence: A Crucial Tool for Enhanced Quality of Life and Work, episode #140 and 34 Ways to Attain Emotional Freedom and Cultivate More Joy of Living, episode #275
3. How you spend your free time
Similar to #5, we need to have regular unstructured time in our days. To not allow our days oxygen to breathe, move, adjust and rest, is part of the reason the stress is surmounting and may feel unsurmountable. Whether you spend your time immersed in your favorite hobbies and pastimes, or choosing to not look at the clock and let your days, thoughts and emotions lead you through this regular "unstructured" time, be sure to choose to do so with delight and enthusiasm.
My free time has been to regularly tinker in my garden, read a book, cook in the kitchen, write or yep, nap. Of course, these pastimes and interests may change as our lives and the world change, but either way, keep the window open and soak up the awesome fresh air that it offers every day.
~Explore this topic further by reading/listening to An Everyday Necessity: Deliberate Rest, episode # 139
2. The companions you spend your time with - humans and pets
While this area of choice could be divided up in many ways from our romantic life to our friends to our work contacts, the key is awareness and clarity of what elevates and what depletes us and how we play a role in encouraging behaviors that are either helpful or detrimental. [I speak more about our furry companions on the audio portion.]
~Explore this topic further by reading Why Not . . . Create a Healthy Social Circle? and also explore many different topics on relationships in TSLL's Archives on this topic based on your interest.
~Explore this topic further by listening/ reading The Elements of a Strong Social Well-Being, episode #92
1. What living well looks like to you
Perhaps this last item for today's list is too vague, but at the core of the previous nine items, having clarity about yourself, having clarity about the need to let go of perfection, having clarity about society's influence on your life, having clarity about society, the culture, the past, the present, and so much more is incredibly helpful to being more gentle with yourself and with others. Choose self-kindness. Choose less judgment towards yourself and toward others.
When you make these choices, you will feel lighter, you will eliminate more stress than perhaps you need you were carrying unintentionally. Let go of expectations and learn to dance with life and its rhythm, understanding that when you begin to dance - to really share your true self with the world - you contribute to the symphony which wants you to join. And while you will not know what each line of music will be as the song is not given to us before hand to practice, we can come to the music and become part of the music, thus living fully, living well and enjoy the journey.
~Explore this topic further in TSLL's Archived Lifestyle posts (there are 21 pages, of posts, so find a topic that speaks to what you are curious about).
Petit Plaisir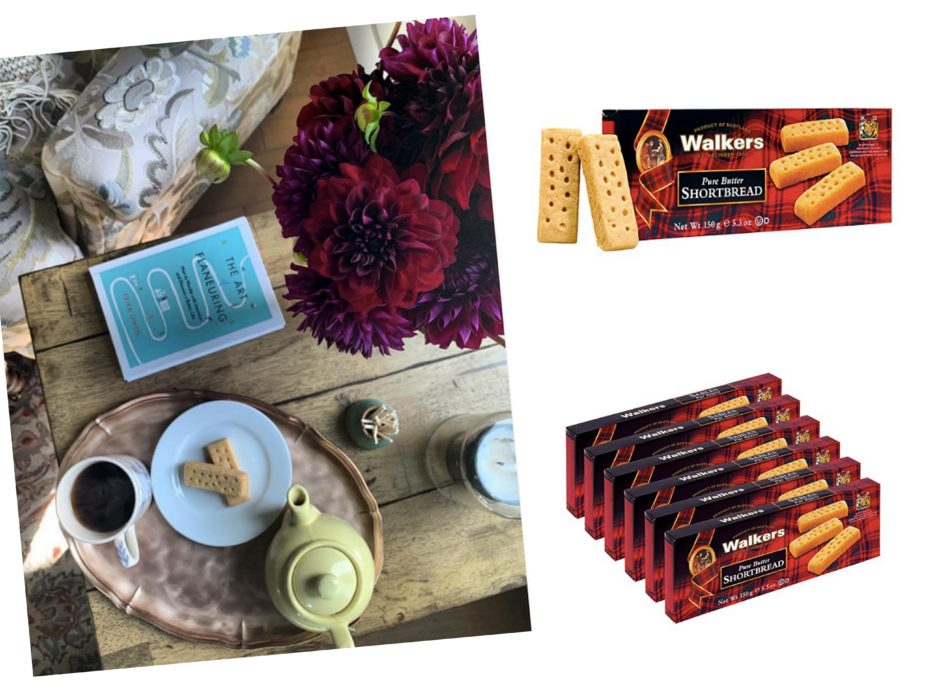 ~Note that Amazon links and some other shopping links are affiliate, which means I may get a small fee if you buy. However, I only recommend books and items I myself use, recommend or am curious about.
~The Simple Sophisticate, episode #290
---
Sun, 4 October 2020
289: Anne Willan Talks About Women in the Kitchen
"The thread of all good cooking: the right ingredients, fresh and the way they should be - not fancy or expensive." —Anne Willan, author of Women in the Kitchen and founder of La Varenne Cooking School in Paris
One of the world's preeminent authors on French cooking, a James Beard Award-winning author and the founder of La Varenne Cooking School in Paris, Anne Willan joins me on the podcast today to talk about her new book Women in the Kitchen: Twelve Essential cookbook Writers Who Defined the Way We Eat, from 1661 to Today.
In today's episode we will talk about seven of the women featured in the book, as well as talk about Anne's time managing and founding La Varenne and much more.
---