Sun, 22 December 2019
Top 10 Podcast Episodes of 2019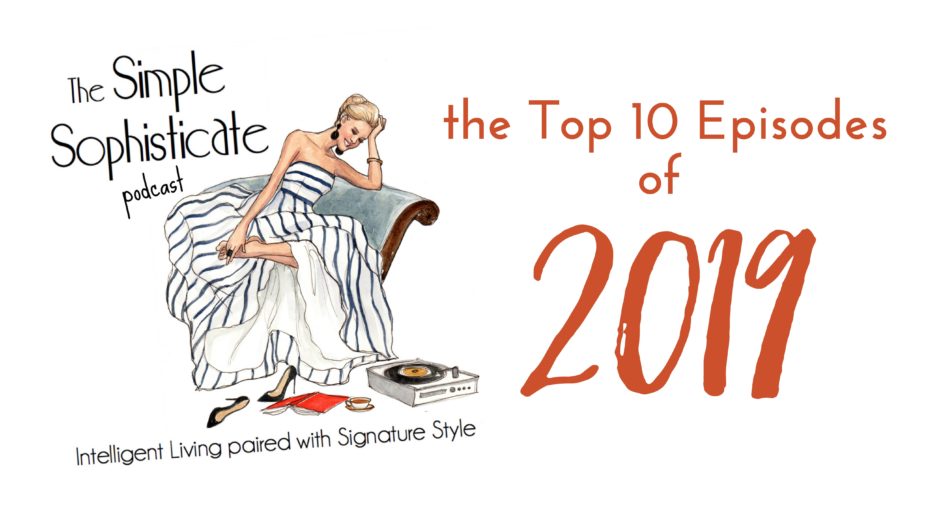 Season 6 of The Simple Sophisticate is well underway as 2019 wraps up and we head into 2020. As I reflect back to September 2014 when the show premiered, I could not have fathomed the engagement it would inspire, the topics and books we would cover and explore nor the people who would wish to be on the show.
This year, Apple changed its categories for podcasts, and in so doing prompted me to reconsider how to label the show for new and potential listeners, which turned out to be a boon for the show and new listeners discovering it.
With the help of you, the listeners the podcast and readers of TSLL, the selections that were decided upon (#1— Education: Self-Improvement; #2 — Society & Culture; #3 — Leisure: Home & Garden) in no small part contributed to the podcast reaching #33 in the United States' ALL-Time Self-Improvement podcasts. And, as the podcast has a strong Francophile following, when episode #269 - 32 Ways to Be Parisian Chic went live earlier this month, the podcast soared to #5 for the daily Self-Improvement podcasts.
As listeners share how and when they listen to the show — while running the NYC marathon, while spring cleaning, while starting the day in Australia, while commuting via car or train or subway, while walking/running with their pups, while strolling along a river in the European countryside, while strolling through a park throughout the vast United States, while winding down at the end of the day in a cozy abode in Canada, and in so many countries around the globe as listeners go about their lives (the show ranked #16 in South Africa, #12 in Hong Kong, #23 in Romania, #6 in Oman, and #2 in Spain!) — I am humbled as well as tickled to realize how TSLL community stretches far and wide, but more so how similiar we are no matter where we call home regarding our interests to live a life of contentment, a life of deep joy and understanding of the world around us as we strive to contribute positively to its future as we savor the everyday moments.
How to rankings work? The combination of number of downloads and positive reviews and rankings drive up a show on the charts, and for both of these contributions by listeners, I want to say thank you. So many of you have left positive reviews and high rankings, and as I try to share all of the reviews, sprinkling a few in each podcast episode, thank you for your time to share specifically what draws you to the show. (you can leave a review here on Apple iTunes)
Now to the top 10 episodes of 2019 based on the number of downloads.
10.
34 Inspiring Daily Rituals to Ignite Your Creativity, episode #255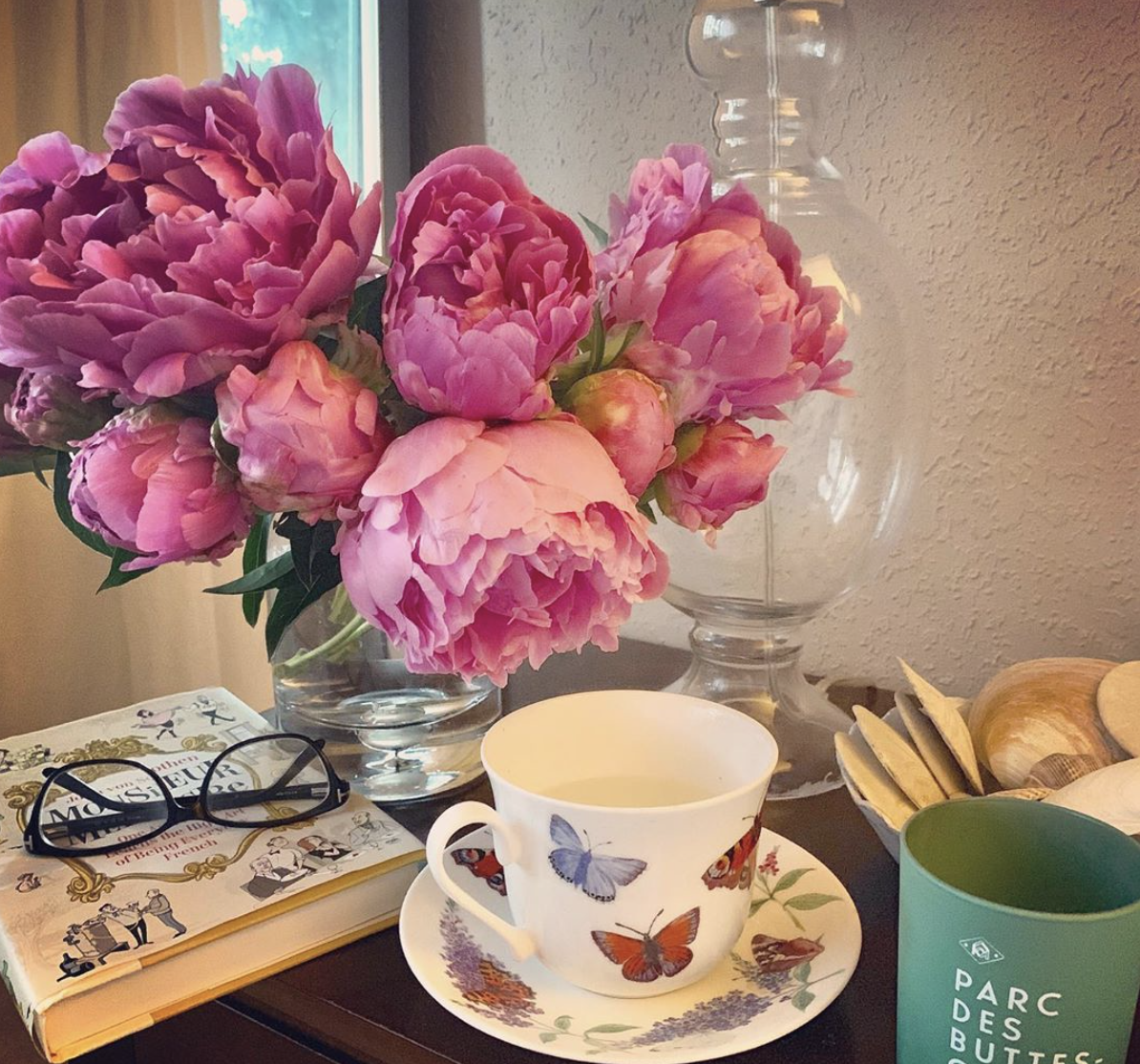 ---
9.
Celebrating the JOMO and Enjoying Your Unique Chosen Life Journey, episode #251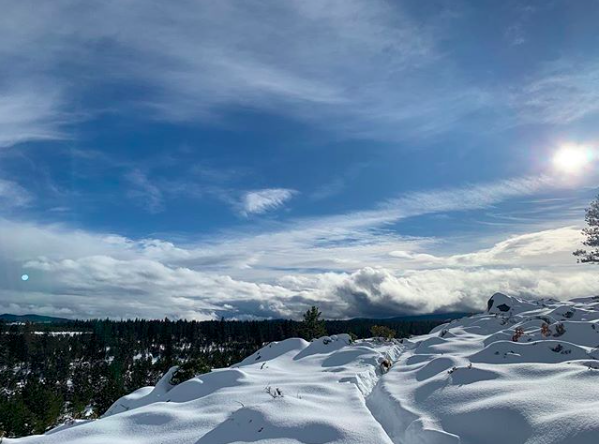 ---
8.
How to Create a Beckoning Sanctuary That Reflects Your Life Journey, episode #250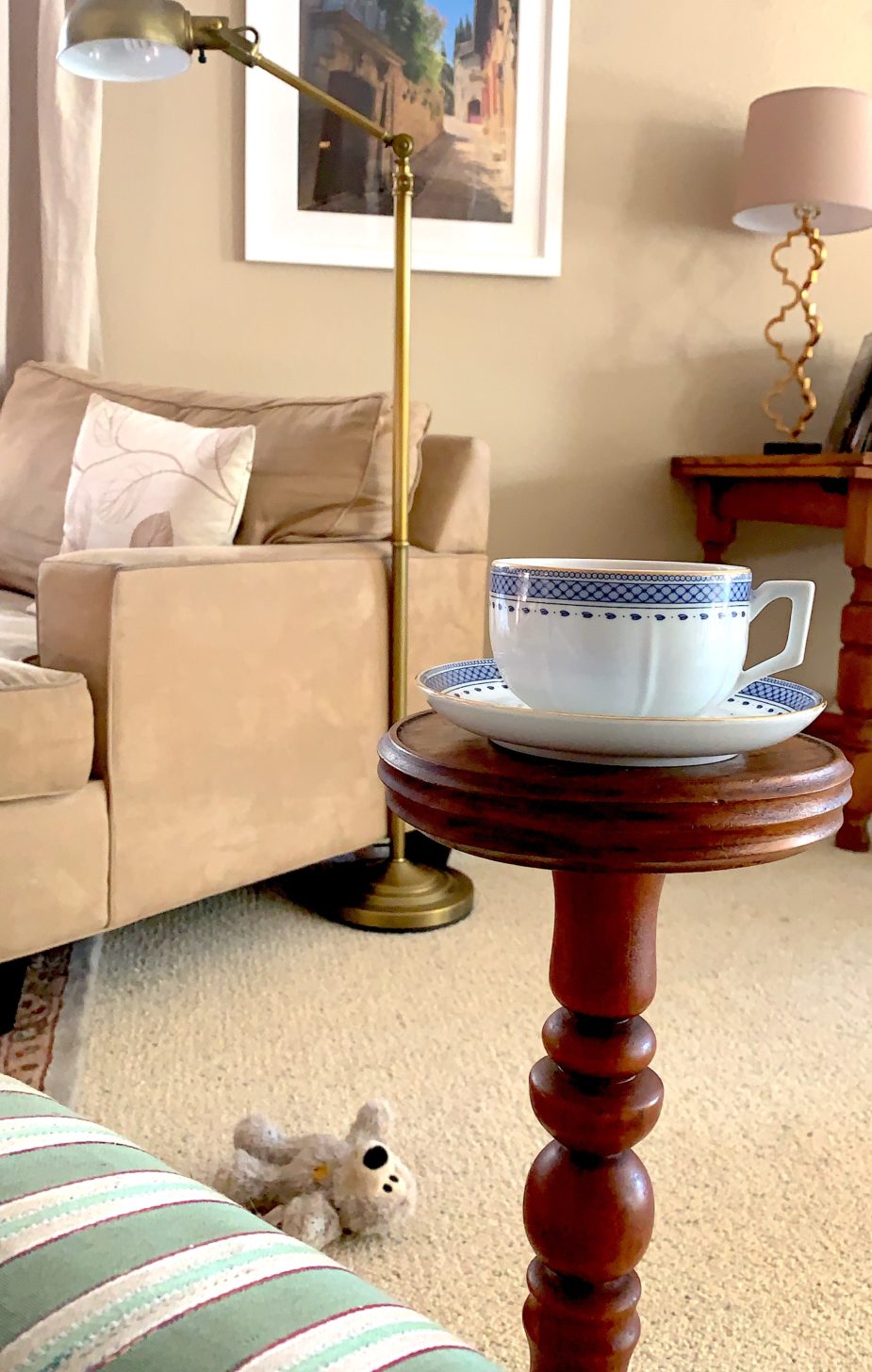 ---
7.
A Lesson, for Women Especially, to Learn Sooner, episode #249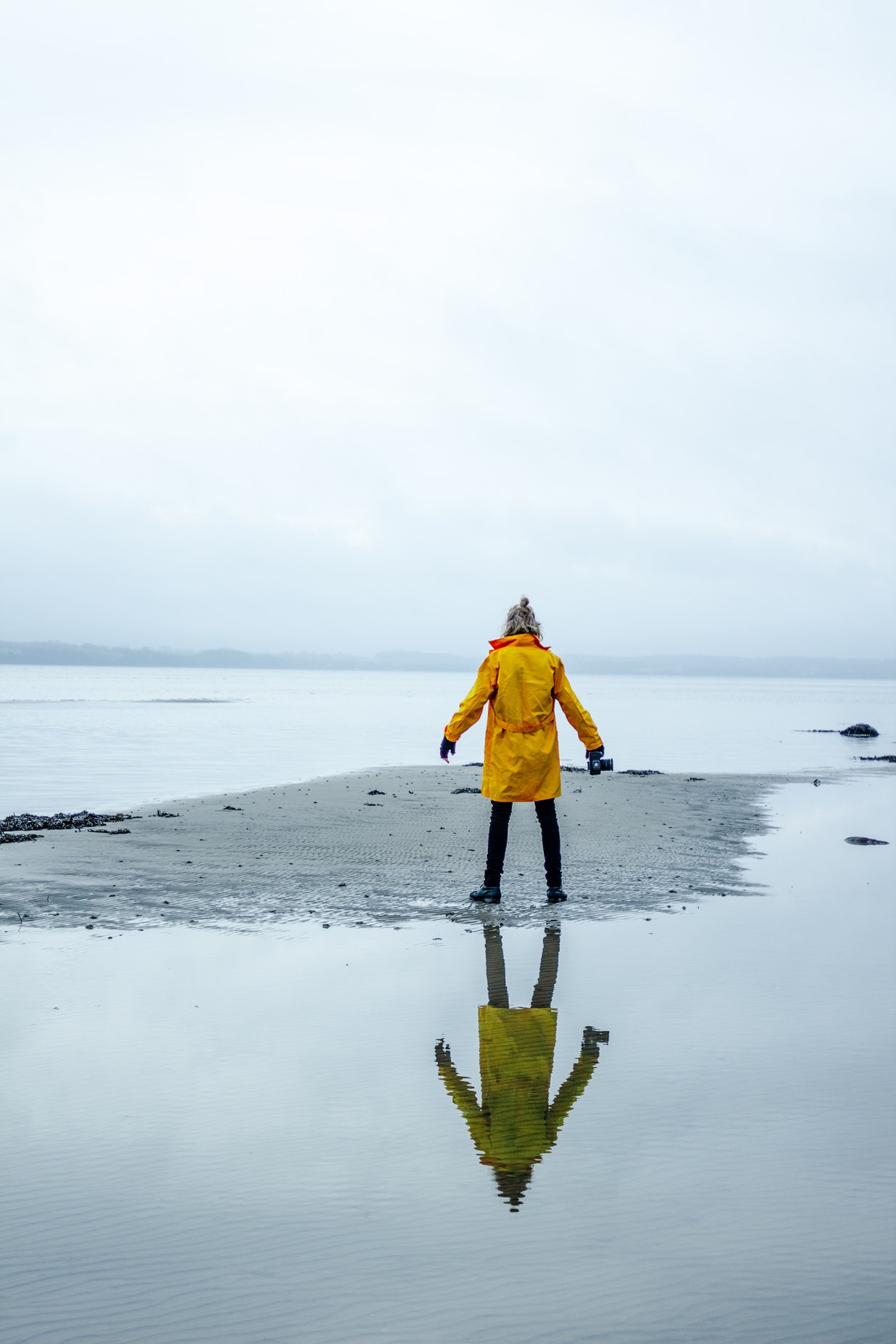 ---
6.
22 French Beauty Secrets Worth the Investment in either time or money, episode #258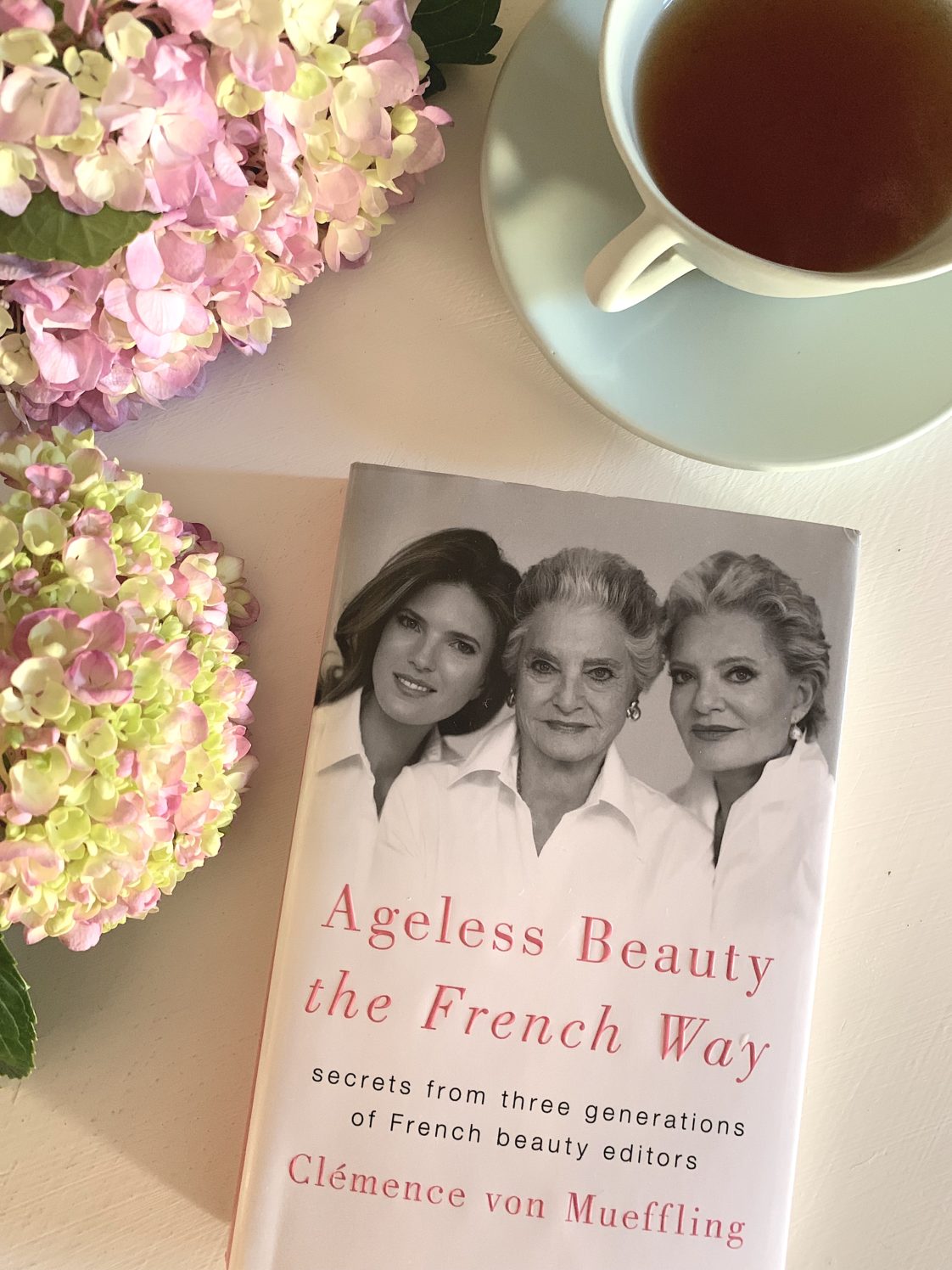 ---
5.
Why Not . . . Tailor Your Life to Fit You? , episode #246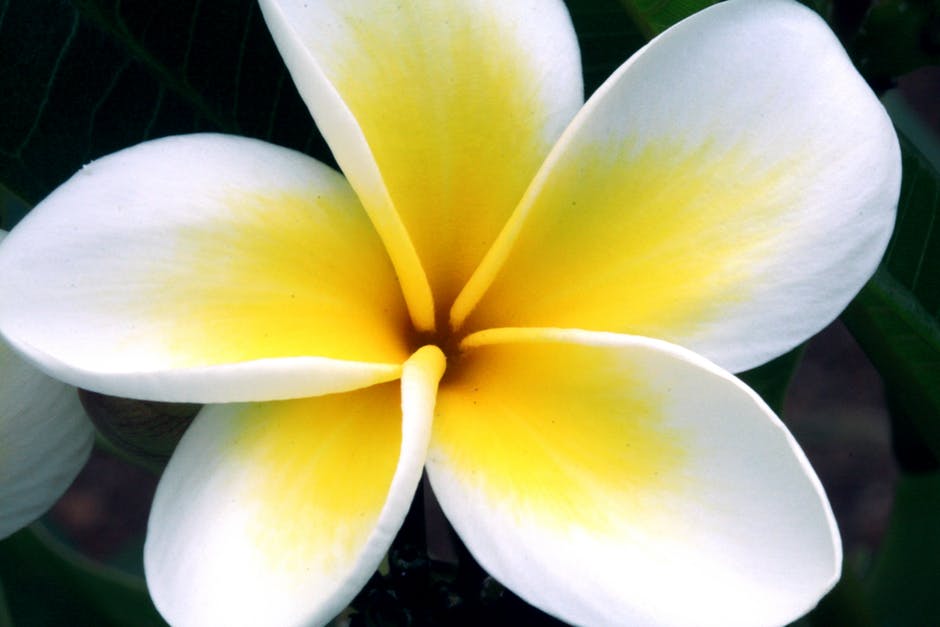 A well-designed life is a life that makes sense . . . a marvelous portfolio of experiences, of adventures, of failures that taught you important lessons, of hardships that made you stronger and helped you know yourself better, and of achievements and satisfactions." —Designing Your Life: How to Build a Well-Lived, Joyful Life by Bill Burnett and Dave Evans
---
4.
31 Ways to Practice True Self-Care and Exponentially Improve the Quality of Your Life, episode #242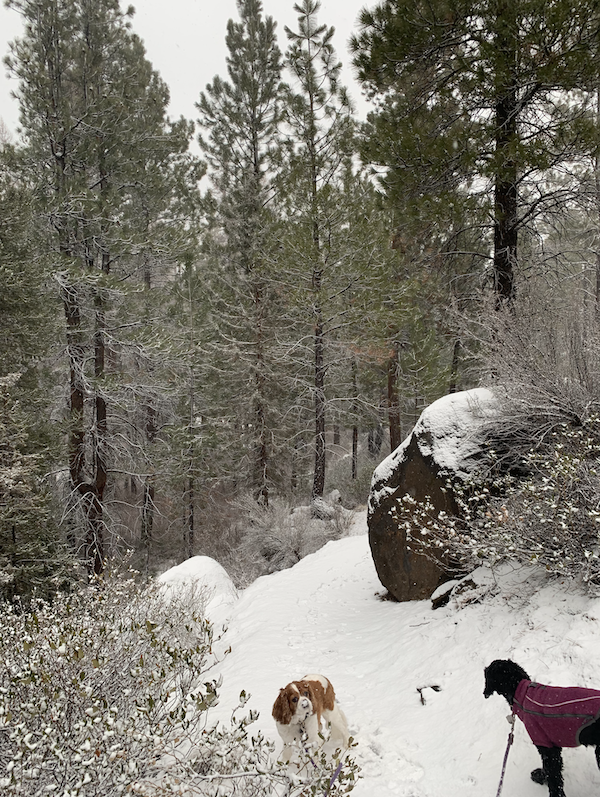 Mary Beth Janssen describes in her 2017 The Book of Self-Care, "No amount of massages, hot baths, aromatherapy, healthy food or exercise will sustain us over the span of our lives if not experienced from the layer of our being that is pure consciousness." In other words, there is deeper work that needs to be done, but we can still incorporate these surface, pleasure-finding practices into our self-care regimen.
---
3.
36 Ways to Welcome Joie de Vivre into Your Everyday Life, episode #253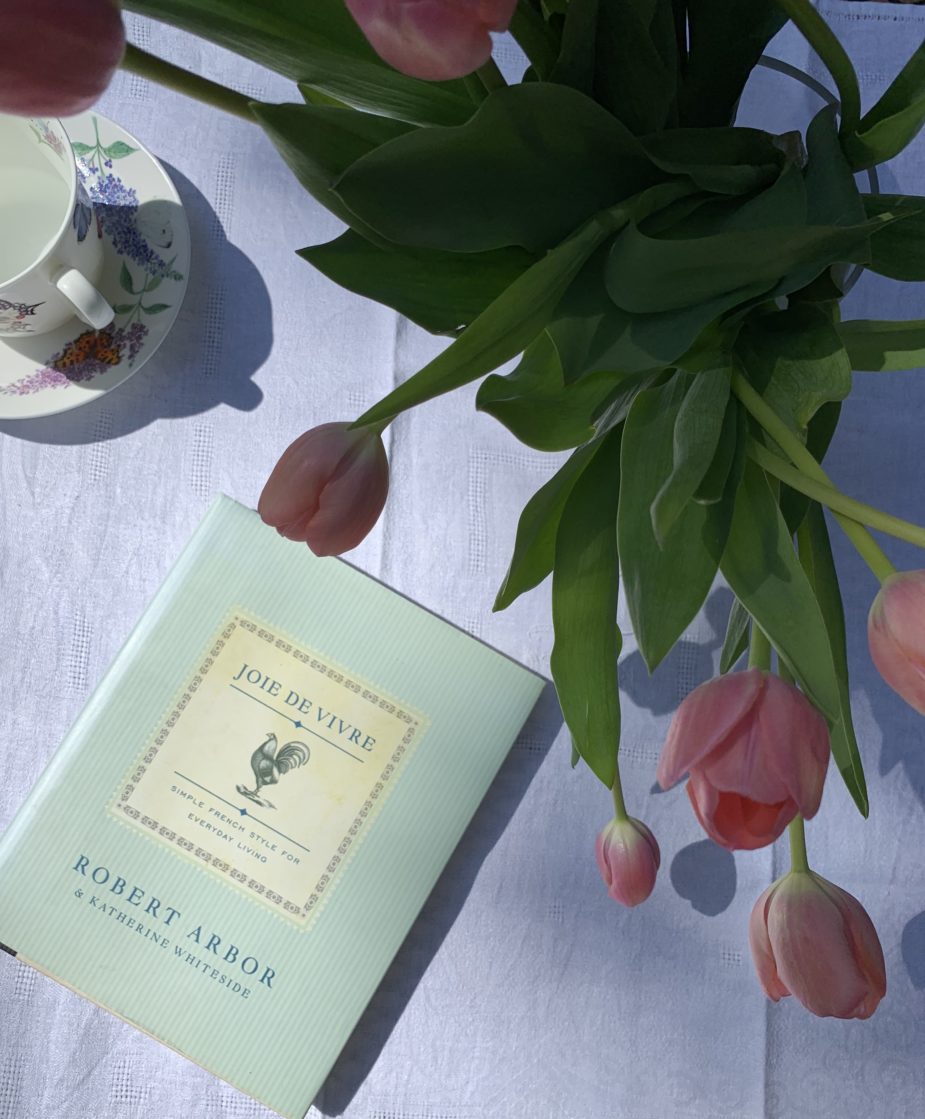 "I firmly believe that it's the little things we do that eventually add up to a happy life. I am not asking you to change everything about the way you live, but perhaps to reconsider a few details of your daily routine. Remember that joie de vivre is not revolutionary —but it is evolutionary." —Robert Arbor, author of Joie de Vivre: Simple French Style for Everyday Living
---
2.
12 Ways to Make Your Mornings Magical, episode #243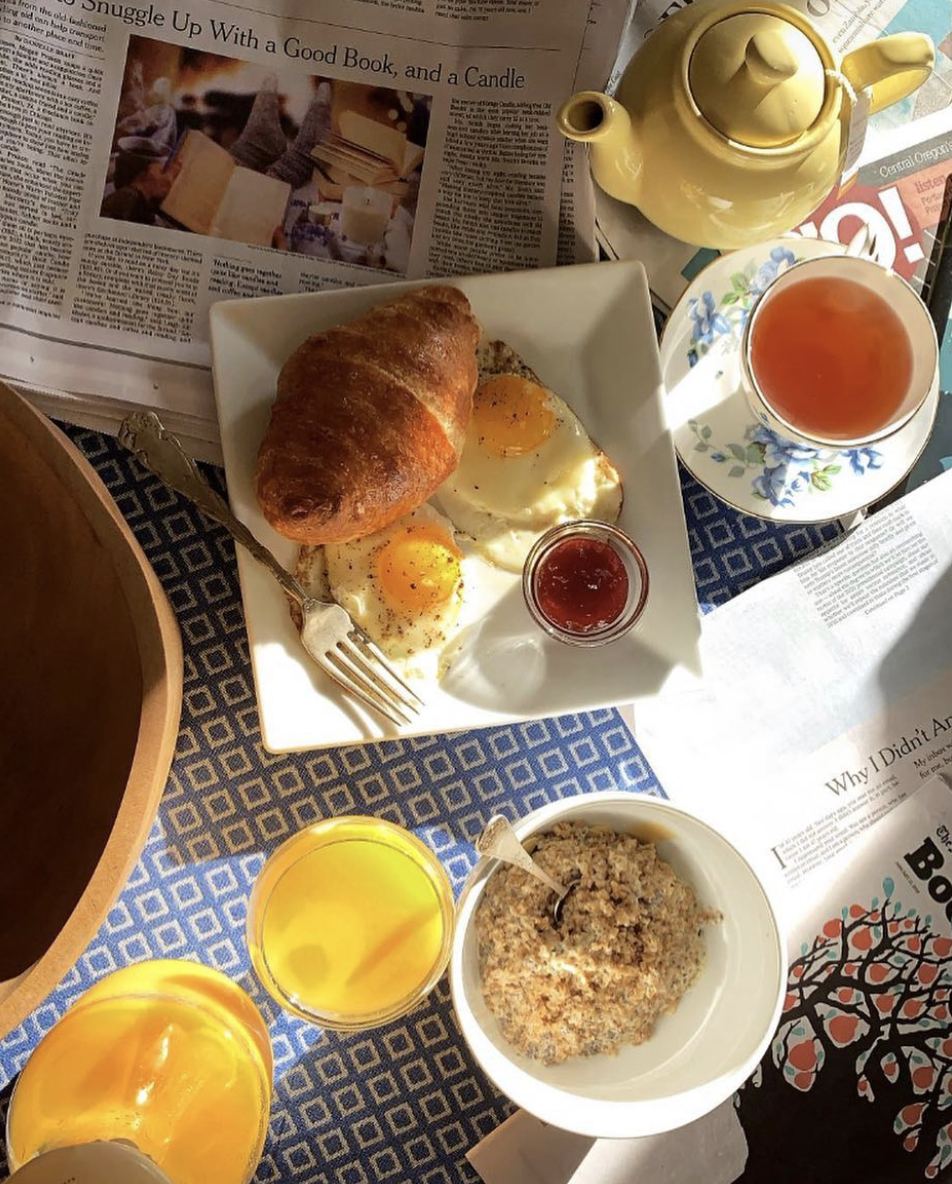 "When you take control of your mornings, you take control of your days. You get to engage with the world under your terms. You can act, instead of react." —Hal Elrod, Miracle Morning Millionaires
---
1.
Attaining the Change You Seek in the New Year, episode #241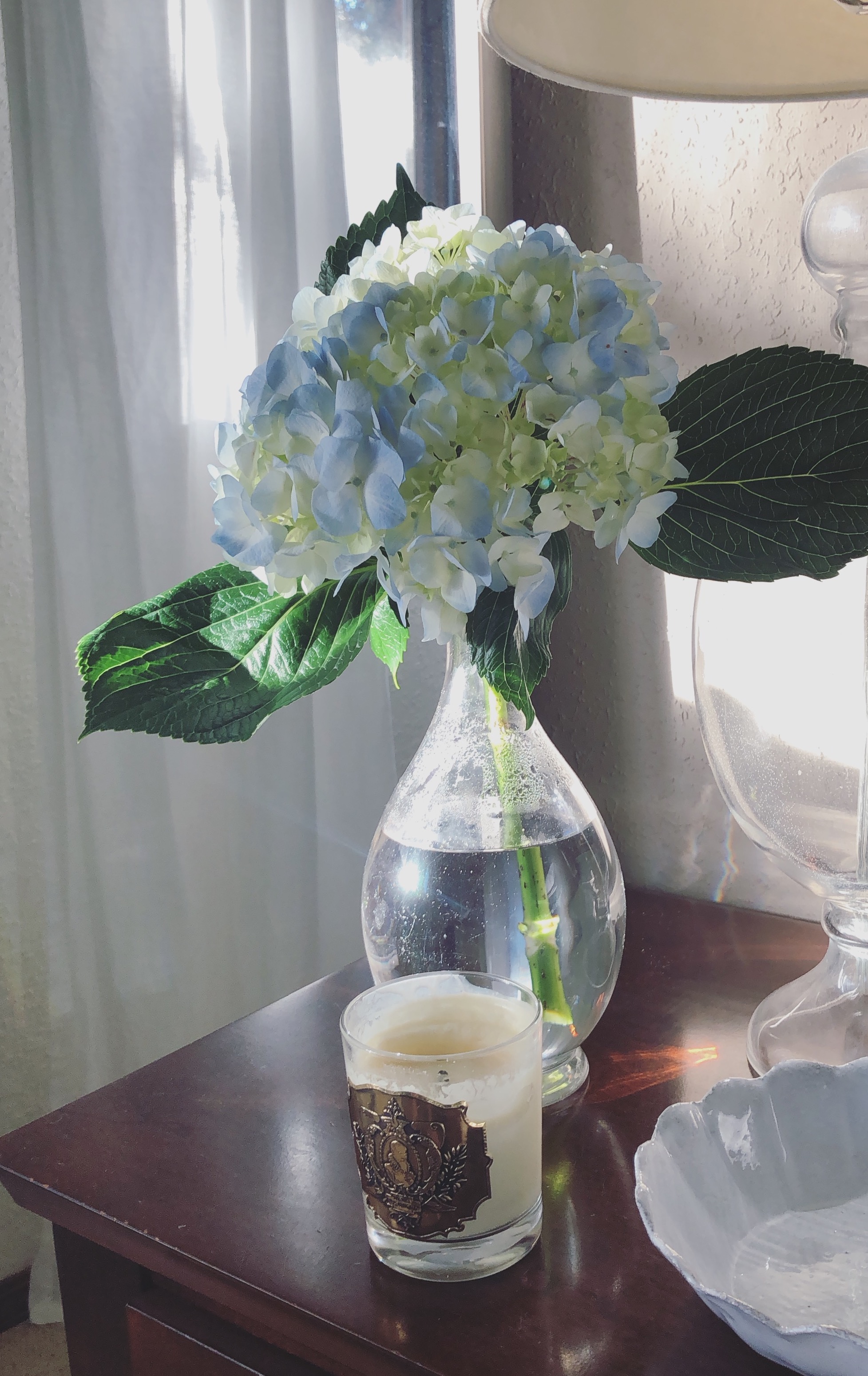 "In bringing about genuine inner transformation and change, the Dalai Lama emphasizes the importance of making a sustained effort. It is a gradual process." —The Art of Happiness: A Handbook for Living by The Dalai Lama and Howard C. Cutler, M.D.
---
The next new episode will go live wherever you listen to podcasts on Monday January 6, 2020. I'll "see" you in the new year!
~Subscribe to The Simple Sophisticate: iTunes | Stitcher | iHeartRadio | YouTube | Spotify
TOP PODCAST EPISODES FROM PREVIOUS YEARS: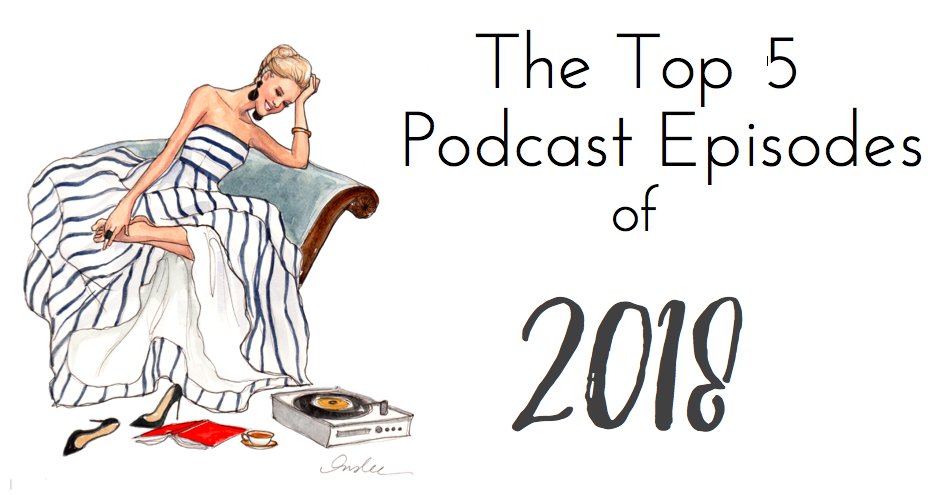 ---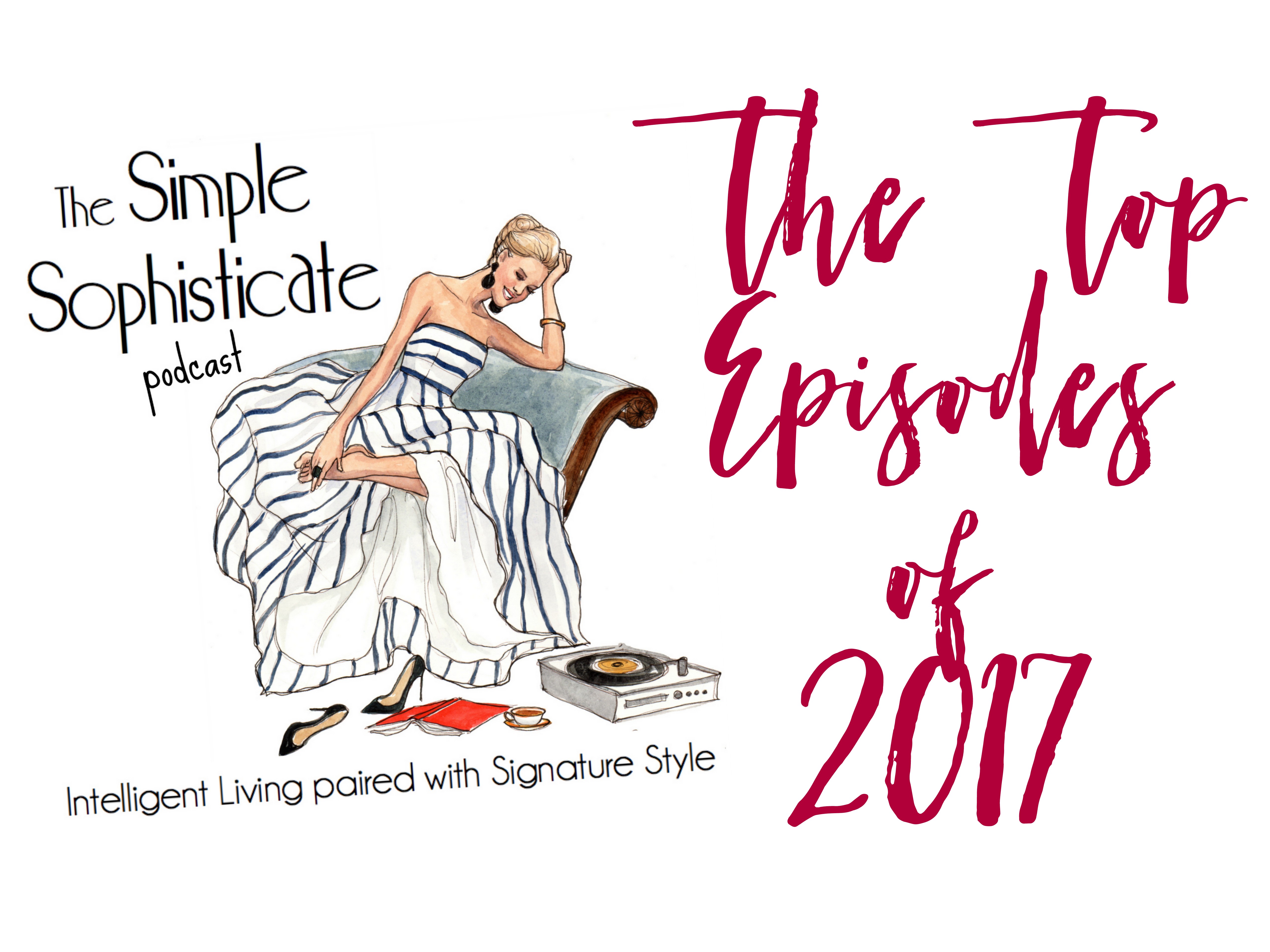 ---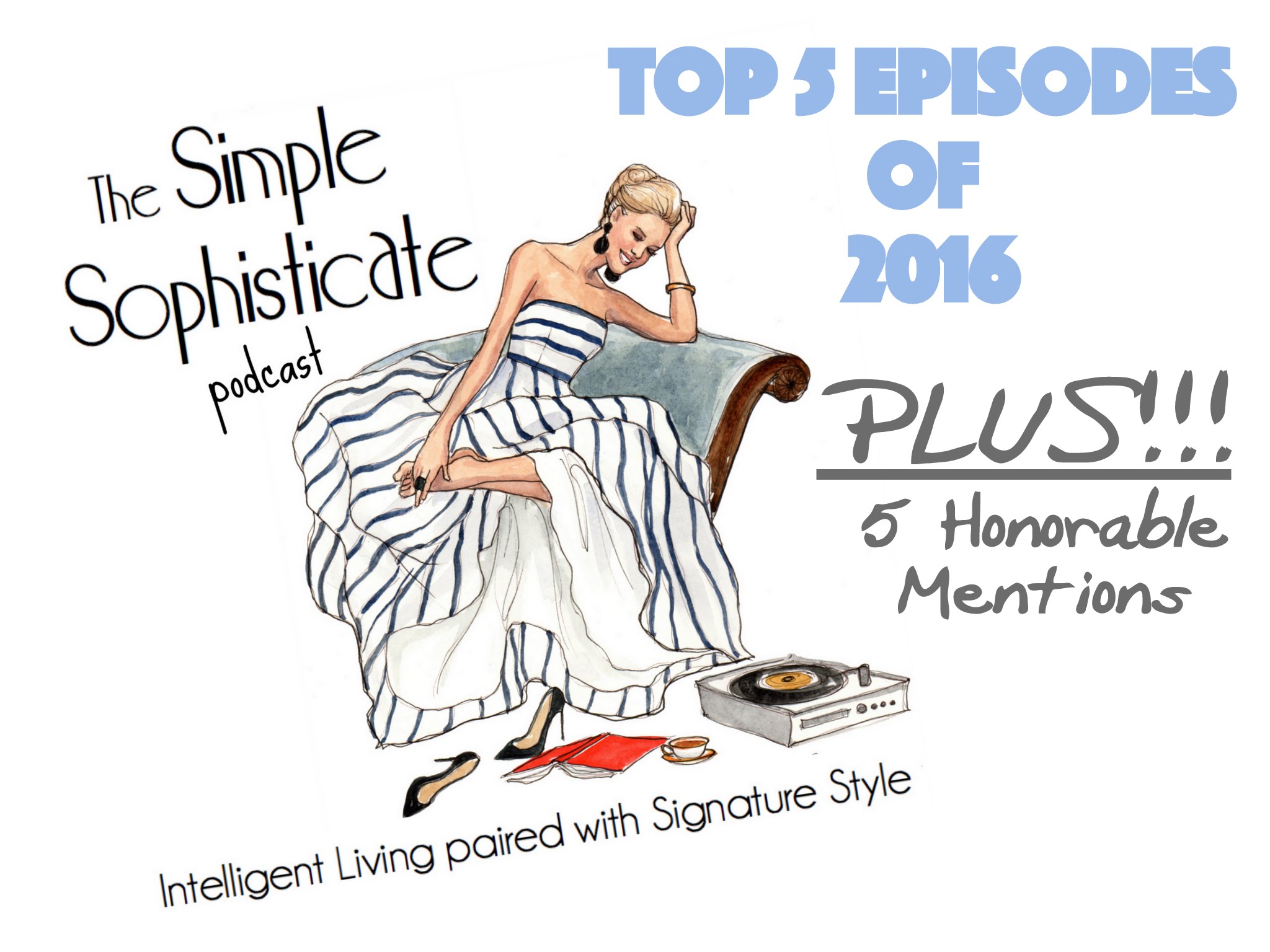 ---
Top 10 Episodes of 2015 & Fall/Winter 2014 (the show's premiere!)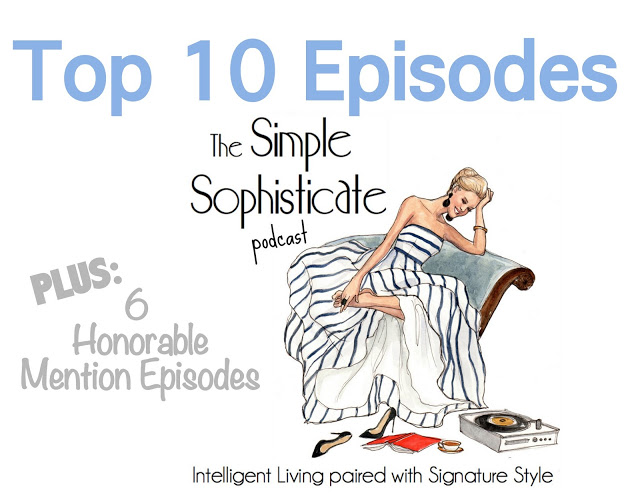 ---
---
Mon, 16 December 2019
271: 12 Simple Winter Holiday Decor Ideas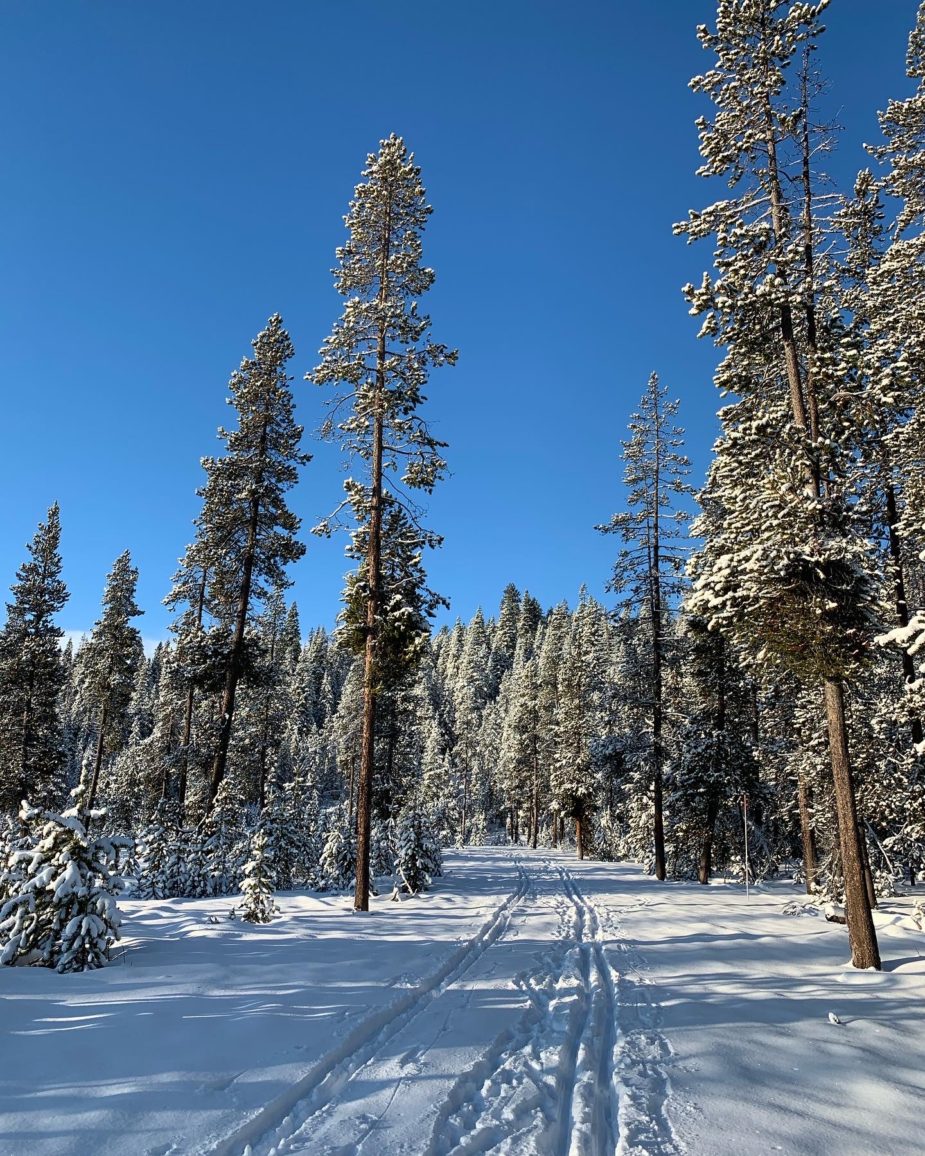 When it comes to the winter holiday season, cozying in asks of us to be inside our homes far more than we would be during the warmer months which is why our homes need to become a sanctuary inside which we love spending time.
Over the years my approach to how I decorate for Christmas, the New Year and the wintery weather has evolved, and this year I am excited to share with you 12 ways I have simplify, and at the same time curated decor that surrounds me and those who spend time in my home with warmth, comfort and an abundance of joy.
1.Save money and help the forest and go hunting for your holiday tree in the National or State Forest lands (check your permit for rules regarding where and what type of tree you can cut down).
Here in the Pacific Northwest, keeping the forest healthy can be a community effort, and cutting your tree during the holiday season (for only $5/permit) is a simple way to do so. Learn more here.
~Check out my trip to the woods near Mt. Bachelor to find my holiday tree this year.
~Norman exploring in the woods after fresh snow had fallen while I hunt for a tree.~
2. Elevate the tree
As someone who loves a tree all alight to illuminate the home during the short days of December, I also realize how many decorations are needed to decorate a large tree. And admittedly, getting down on my hands and knees to water the tree has never been easy as you try not disturb the decorations or pour water on the tree skirt.
Having the opportunity with my house having vaulted ceilings, I opted for a 5 1/2 foot tree and placed it on my pub table. All of my reasons listed above were resolved and I still had a tree that was quite grand as well as far easier to cut and bring back to the car.
~On top of my pub table, while not straight yet, I am loving how much easier it is to decorate and water.~
You may remember I have explored with a variety of sizes for trees over the years (2018, 2016 (a very short and small tree), 2015, 2014, 2013, ), but this height seems to just be perfect - for the amount of ornaments and lights I have as well as my
3. Make natural ornaments
Simple is best when it looks as though it belongs, naturally so, when it comes to tree decorating. Adding hand-crafted decor items such as a string of popcorn, dried oranges or pinecones topped with a simple ribbon and jute string, the pinecones picked up on your own property (such as the case for me with a sole tree in my yard), or during a walk out in the woods, adds depth and dimensions without excess.
Last weekend, inspired by the many different ideas my mother as donned on her own tree, I gathered up a basket of pinecones, set them by the fire for a morning to dry and then using a hot glue gun, attached jute string to the top of the cone, let it dry and then made a bow out of ribbon and hot glued the bow to the top of the pinecone. In fewer than 30 minutes I had a new set of decorations.
4. Hang decorations which hold memories of love, celebration and your journey
As you may have noticed from my previous trees over the years, I primarily hung glittery ribbon and shiny stars and delicate balls; however, each year I had personalized ornaments from my childhood and handmade ornaments from my maternal grandmother. Sometimes it takes us time to understand or know how to decorate in such a way that truly fits with who we are. I don't begrudge how I decorate during those year. I had fun exploring and trying new ideas that caught my eye, and perhaps in the future my preferences will change again. However, this year and for the foreseeable future, I want my tree to feel good (priority #1) and then look good (priority #2).
So this year I have hung the handmade pinecone ornaments that symbolize the home I have the opportunity to call my own, ornaments that were handmade by my grandmother, ornaments from my childhood given to me each year by my parents and given to me by my grandparents, as well as now one new ornament from the life journey given to myself each year. This year, it is the copper teapot (brought to my attention by TSLL reader Molly, thank you so very much!). A tree that is certainly signature and makes me smile each time I see it throughout the day.
~One of the handmade pinecones alongside one of my first ornaments given to be by my grandmother.~
~2019's new addition! The Copper Teapot!~
5. Selectively or elect to not have a tree topper
Similar to my journey in decorating shared above, often my tree topper would be a generic star that I picked up at the local craft store to match the other generic details that adorned the tree. However, after much thought, this year I elected to not have a tree topper, donate my old ones and instead, on the highest branch place a papillon ornament which speaks to the name I have given my home symbolizing something meaningful to me and the journey I am on.
Again, your choice to top or not top, and if so, with what, will be unique to you, so that each time you look up, you too smile and are either inspired, comforted about the life you have lived, have the opportunity to live and hope to live moving forward.
6. Utilize small copper or metal baking dishes as candle holders.
I recently was inspired by a fellow recipient of Sharon Santoni's My Stylish French Box when I saw she used her canelé molds (received in the first Dans Ma Cuisine themed box - the next one will be her next box! Reserve yours now before they sell out - if it is anything like the previous one, you will not be disappointed). As I do not make canelés very often (okay, I have yet to make them for myself - but it's on my list to try!), I wanted to use the molds somehow as they are simply beautiful.
~the cookies were the forefront of this picture as I was taking pics for the recipe, but you can see the canelé molds in the background.~
However, admittedly, copper canelé molds are not cheap, so another alternative is to use brioche molds. Often silver in color, they are unique in their tulip edge design and provide lovely light reflection.
Then simply stock up on tea lights (purchase 50 for $7), buying in bulk and purchasing candles in tin rounds so the wax doesn't melt into the molds.
---
7. Use the trimmed boughs from the tree as decor placed about the home
8. Choose green, your preferred shade of green, as your accent color instead of red.
Granted, each of us will have a preferred color we want to adorn our homes with to signify and celebrate the winter holiday season, and the choice of green, a soft sage green is mine. However, it did not used to be, which demonstrates that our tastes certainly do change.
Part of the reason I prefer, and have unconsciously preferred sage or the under-side-of-an-olive-leaf green (as Patricia Wells described) is because it spans beyond Christmas and into the new year, and as I grow older I especially enjoy the final two weeks of the year and the first week of the new year, and I want my home decor to look fresh rather than bright. Now if red had been my year-round decor color, perhaps it would be too much for my aesthetic taste, but I typically use muted neutral hues, so the red is a bit intense for me, and so the green was chosen for my ornaments' ribbon and other ribbons used with decor about the home. Choosing green or one primarily color does not mean we cannot welcome others into our plan, but it certainly helps with coordinating and unifying the decor ideas (as well as shopping each year should we wish to add or replace anything).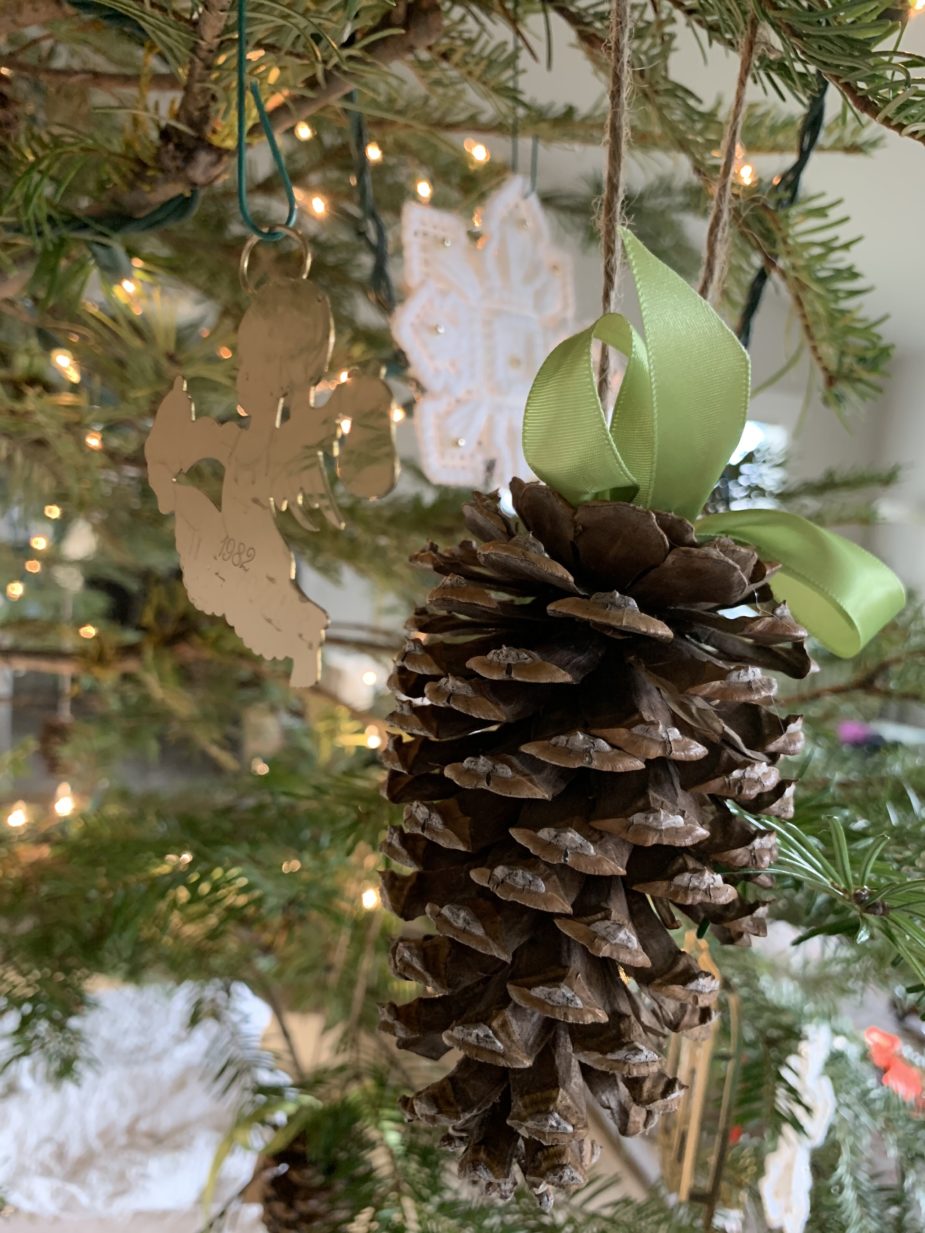 9. Make your own unique garland
Mix faux and fresh, twist multiple garlands into one large garland, add small white garland lights and replace the fresh boughs when they have dried with new ones. As well, add dried herbs you have kept from your garden to add delicious scent and John's Wort or Eucalyptus to add a unique and different texture.
10. Hygge it up
Candles, candles and more candles. A home illuminated with candles, and not because of a power outage, is a beautiful, welcoming and calming place to be. Don't be afraid to keep one or two electric table lamps on as well if all candles may be too overwhelming, but having enjoyed an evening over the weekend in which the afternoon began to drift into evening and daylight disappeared, the tea candles were lit as well as the tree, and the house just felt as though it was one big hug (oh, and Charlie Brown's Christmas soundtrack was also playing, which made it all the more lovely :)).
~An Episode to Listen To: Hygge Phenomenon and Living Simply Luxuriously, episode #148
11. Save money and use the same white outdoor bulb lights used during the summer season while dining al fresco in the late evenings.
12. Reduce, reorganize and donate holiday decor for simpler decorating next year
I shared in the most recent TSLL Weekly Newsletter, letter from the editor, that last weekend I took the time to go through all of my winter holiday decor. The result was one fewer boxes of stuff, donating perfectly fine decor that I no longer used or wanted to the local donation center and freeing up storage space, as well as clearly labeling what I have so I know where to find it next year. What a liberating feeling, especially since I became more clear about how I wanted to decorate my home and what no longer was part of my decor aesthetic.
Decorating simply will differ depending upon how you have decorated in previous years and what brings you comfort, as well as joy. As we become ever more thoughtful about how and why we decorate the way we do, the winter holiday season will become infused even more deeply with appreciation and deep, true contentment as we celebrate and gather with those we love. Happy Holidays and Merry Christmas and Happy Hanukkah and best wishes for the upcoming new year tout le monde.
SIMILAR POSTS/EPISODES FROM THE ARCHIVES YOU MIGHT ENJOY:
---
---
---
---
Petit Plaisir
~Quadruple Chocolate Cookies with All the Chips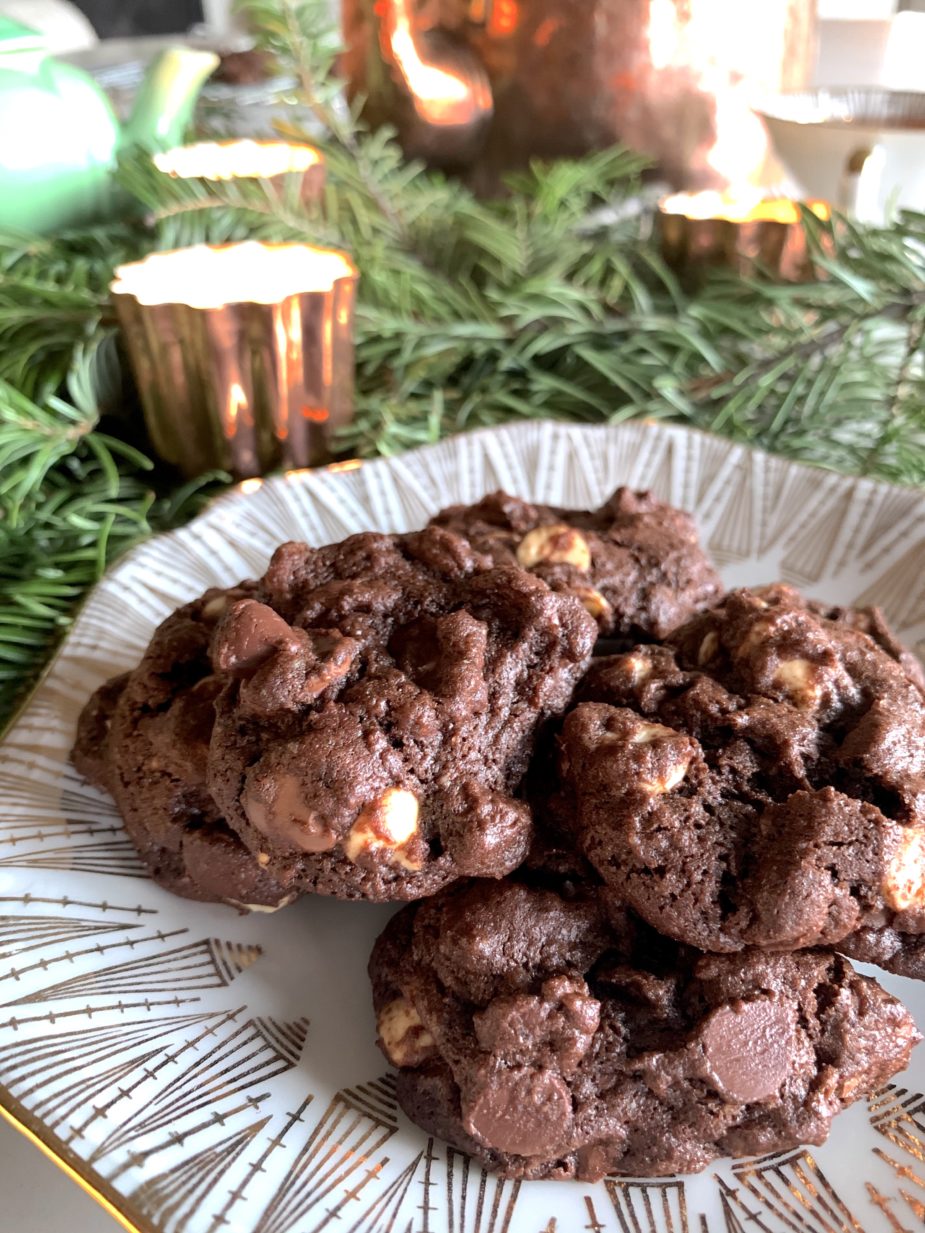 ---
Sun, 8 December 2019
270: 9 Life Lessons to Learn (and Apply) Before It's Too Late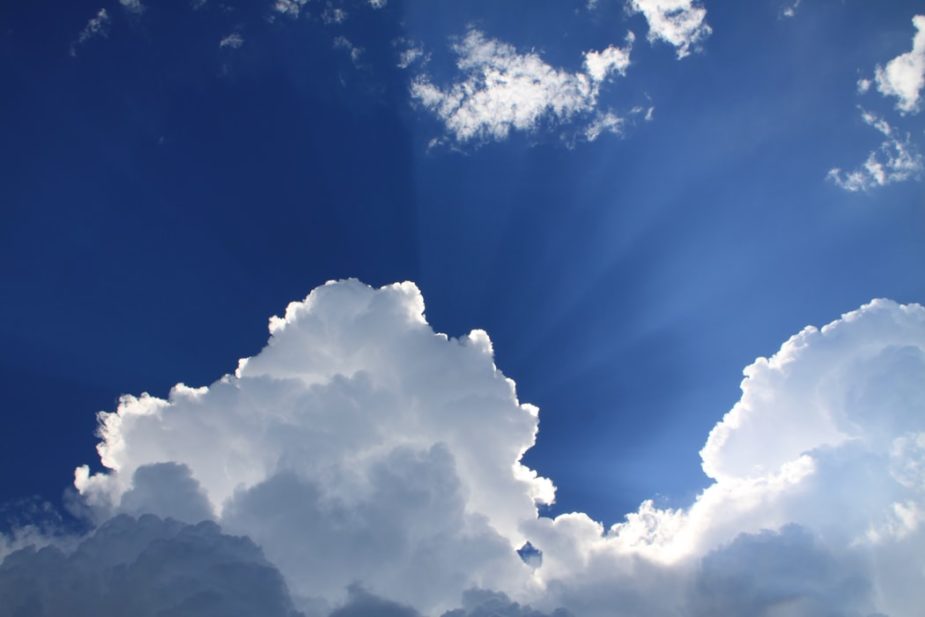 "We have the choice to change our life, to be courageous and to live true to our heart, one that will see us die and live without regret." —Bronnie Ware, author of The Top Five Regrets of the Dying
Dying, death and loss has unwantingly been on my mind this past fall. Rest assured, today's episode will uplift, inspire and remind, but the reason I share what has been occupying my mind these past few months is because I likely would not have picked up Bronnie Ware's new book The Top Five Regrets of the Dying. But I am very grateful that I did.
Ware's entire book shares her experience working in the palliative care system in New South Wales, Australia, which sprung up from what was originally a blog post. Subsequently, after more than three million people viewed the post, it was thankfully turned into a book which shares detailed five lessons and those special individuals she had the opportunity to spend time with in their final days. Along the way, Ware shares her own journey of self-growth and discovery and how she has applied the lessons she has learned.
It is not lost on me that often the books we need find us, and after the loss of a special woman in my life who was very much akin to a grandmother, who having lived a wonderful life of nearly 95 years reminded me with each visit and time spent together the power of a happy heart, and after a cancer scare with one of my parents (they are in full recovery now), along with my beloved boys (my dogs) each in their double digit years, it quickly becomes apparent that life is short, precious and up to each of us to make it something we are proud to have lived, shared and experienced.
While we will all make mistakes in our lives, that is the gift of being a human :), we do not have to suffer needlessly if we are willing to open our minds to the stories and life experiernces of others. In the past ten years I have come to enjoy reading biographies and autobiographies to soak up as many life lessons as I can that I would have otherwise not known about (Julia Child is one of my favorite teachers, but so are many others). Today what I would like to share with you are nine Life Lessons that caught my attention as I was reading Bronnie Ware's book. While her book focuses on five overarching regrets, interwoven amongst each are smaller, no less important lessons, to understand and apply to our lives moving forward.
As I was reading, I began to celebrate as I discovered that much of what is shared aligns with living a simply luxurious life, and especially if you've read TSLL's 2nd book, you will know that nearly all of these topics are explored in depth. I cannot fully understand the emotional strength Bronnie exercised in each of her experiences, as well, and more importantly, the individuals who shared their stories in their final days, but I am determined to make sure their lessons are learned and applied forward as we go about our daily lives. Let's take a look at the list.
~Reader/Listener Note: Each point shared below is discussed in more detail in the audio version.
1.Extend Kindness and Forgiveness to Yourself as well as Others
"The bravery needed to change your life is easier to find when you are kind to yourself. Good things take time, so patience is also required."
2. Appreciate the Daily Journey - Find Joy in the Everyday
"Things fall into place when happiness is already found."
3. Let Go of the Need for Validation and Share Yourself with the World
"Taking risks requires courage, but we cannot control everything . . . learning and daring to think without limitations, and not trying to control how things will flow to us."
The most common regret: "wishing they had been true to themselves".
~YOU MIGHT ENJOY: Why Not . . . Get to Know Yourself? (3 part series)
~Explore TSLL's 1st book in which a detailed conversation is shared about how to tap into your true self.
4. Simplify to "Untrap" Yourself
"The things we often think we need are sometimes the things that keep us trapped in an unfulfilled life. Simplicity is the key to changing this. Letting go of the need for validation through ownership or the expectations of others also brings freedom."
5. Make the Scary Changes
"Just as [trappings] were created over time . . . they can be undone over time. It is a delicate process of determination, bravery and, at times, letting go. It is having the courage to stop unhealthy relationships in their tracks and say 'Enough'. It is treating yourself with respect and kindness, both of which we deserve."
~YOU MIGHT ENJOY: Your Fear is Speaking
6. Overcome and Become the Master of Your Mind
"It is the heart that guides us to joy, not the mind. Overcoming the mind and letting go of others' opinions allows us to hear our own heart. Having the courage to then follow it is where true happiness lies. In the meantime, keep cultivating the heart while mastering the mind. As the heart grows, life brings more joy and peace. A happy life want us , as much as we want it."
~YOU MIGHT ENJOY: How to be the Master of Your Mind, episode #20
7. Be honest with yourself, and get out of your own way
"My lessons had been in how to allow [fulfillment and pleasure], which was through faith and self-love. I just had to get out of my own way first. That was where the real work lay — learning to own my own thoughts, by clearing away the debris that stopped me [from] letting it all flow."
8. Smile at your humanness, let go of perfectionism
"If occasional blockages now surface, I am patient and loving with myself while working through them. Self-discovery is more joyful. I can smile at my humanness."
~YOU MIGHT ENJOY: Why Not . . . Stop Getting in Your Own Way?
9. Understand Being Yourself Will Require Great Courage
"It takes enormous courage sometimes. But being who we are, whoever that is, sometimes cannot even be articulated at first even to ourself. All we know is there is a yearning within that is not being fulfilled by the life we are currently living."
~Subscribe to The Simple Sophisticate: iTunes | Stitcher | iHeartRadio | YouTube | Spotify
SIMILAR POSTS/EPISODES YOU MIGHT ENJOY:
---
Petit Plaisir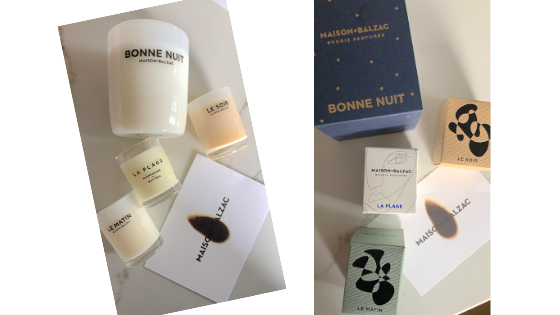 ~Personalized/Customized Holiday Cards from Papier
---
Sun, 1 December 2019
269: 32 Ways to Be Parisian Chic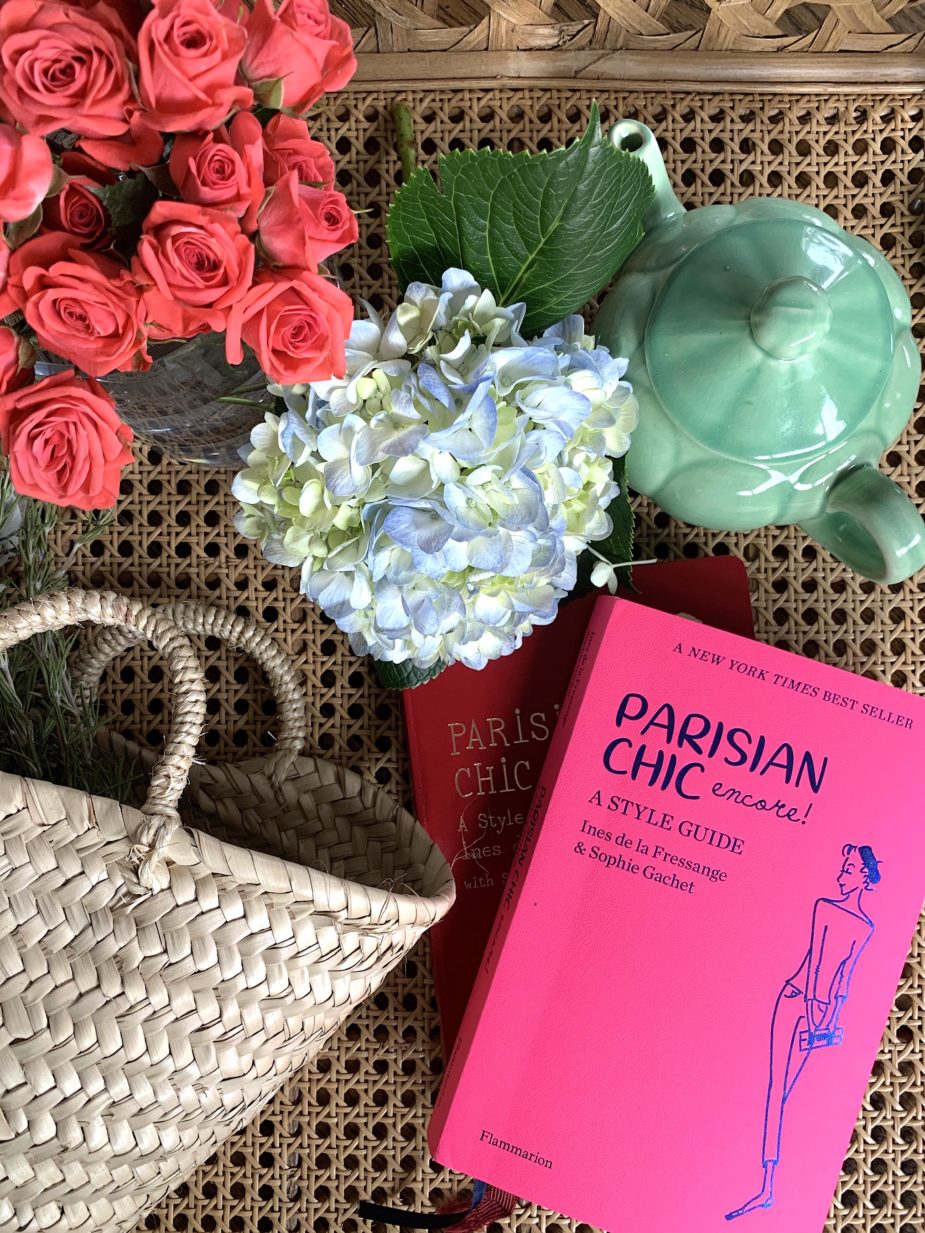 "Everyone knows you don't have to be born in Paris to dress like a Parisian." —Ines de la Fressange, author of Parisian Chic, Encore!: A Style Guide (2019) with Sophie Gachet, co-author
~Subscribe to The Simple Sophisticate: iTunes | Stitcher | iHeartRadio | YouTube | Spotify
In 2011, Karl Lagerfeld's muse and the first model to sign an exclusive modeling contract with the haute couture fashion house, in this case Chanel, Ines de la Fressange published her first Style Guide. Becoming quickly a New York Times Book Review bestseller, eight years later, she has updated her much applauded Parisian Style Guide.
Parisian Chic, Encore!: A Style Guide was recently released this past November. Having written a detailed a review when her original book was first published (have a look), the updated version contains 50% new content, 300 full-color illustrations/photographs, and is completely refreshed. Now admittedly, much of the original holds true and is still a valuable resource, but if you too have the original copy, you know that the latter half of the book is a resource of addresses of boutiques, restaurants and many other Parisian locales recommended by de la Fressange. As one might imagine, these had to be updated.
Today, what I'd like to share with you are 32 Ways to Exhibit Parisian Chic style whether in your wardrobe, home or lifestyle because whether we live in Paris, wish to visit Paris or not, incorporate one or many of her style tips will help us to cultivate our own unique signature style. Let's get started.
~Be sure to tune in to the audio version as much more detail is shared on each of the items shared below.
Sartorial Style
1.Muster up courage and ignore the trends (p.13)
2. Create a vintage collection of your own (p.14)
3. Remember to let your style evolve (p.30)
4. Practice discretion when it comes to labels and accessories (p.12)
5. Take on the role of 'buyer' for your own wardrobe (p.15)
6. Hone the skill of 'mixing things up' (p.16, 26, 28, 29)
Wear a high end designer pant with a simple white shirt
7. Mix patterns and soften with white (p.21)
8. Know the universal rule of proportions when it comes to good style
balancing loose with close-fitting (p.26)
9. Simple is good
"Not everything you buy has to be interesting. A nice scoop neck sweater is a must. You can wear it with jeans and a long necklace —it will look elegant without being boring." (p.32)
10. Welcome men's accessories into your wardrobe - especially belts
Worn and too long for a traditional outfit, belts with such descriptors are perfect for cinching everything that needs a waist. (p. 27)
11. Avoid fashion faux pas (p. 34-37)
Such as T-shirts with supposedly funny sayings and leggings (unless you are headed to yoga class or a your daily workout is calling).
12. Style idea for a date - cropped black trousers, a man's white button-up shirt and low heeled or flat shoes, but don't forget nice lingerie (p.41)
13. Don't be afraid of sneakers (stylish and thoughtful, bien sûr) (p. 45)
Setting: a respite in the park for a snack or to simply catch your breath
Dress Code: Jeans, a sweater or sweatshirt with a dash or deluge of color and sneakers
14. When packing for a getaway, bring denim (p.48) . . .
. . . also a loose shirt, white jeans, two long-sleeved shirts, a white cotton dress (and to view the entire list visit page 48-49).
15. Buy the right leather jacket . . .
. . . which is "as close fitting as possible with high armholes and patch pockets". (p. 54)
16. Never follow diets. Rather follow Ines' golden rule:
"Pay attention when you are eating and stop when you are no longer hungry." (p. 171)
Interior Style
17. Remember the truth about dinner parties - they are coming to see you, not for a gourmet meal (p. 170)
18. Dinner party - a simple, yet delicious dinner, followed by an amusing dessert (regarding the presentation). (p. 170)
19. Stick to a central theme in your home decor
20. Make decor statements with a single piece of furniture - a chair, a settee.
Thoughtfully chosen items can stand-out against a neutral palette
21. Welcome the scented candles . . . to every room
22.Harmonize containers in the kitchen (p. 152)
23. Use vases to store kitchen utensils (p. 152)
24. Display a painting on an easel instead of the wall (p.156)
25. Collect and display a variety of ceramic items on a table - trés Parisienne (swap regularly) (p. 156)
26. Choose an inviting sofa (large, comfortable, plush is that is your liking) (p. 156)
27. Keep your eye out for a vintage stepladder to place next to a bookshelf (p. 156)
28. Unification in the closet - hangers of the same color
29. Give everything in your closet a front-row seat
So you can see what you have and wear it! (p. 162)
Final Thoughts
30. Don't worry about buying last season's trends
31. Walk or bike as much as you can instead of hopping into a car (location dependent)
32. Know what true effortless style is . . . "self-confidence and a smile" (p.26)
SIMILAR POSTS/EPISODES YOU MIGHT ENJOY:
---
---
---
---
---
Petit Plaisir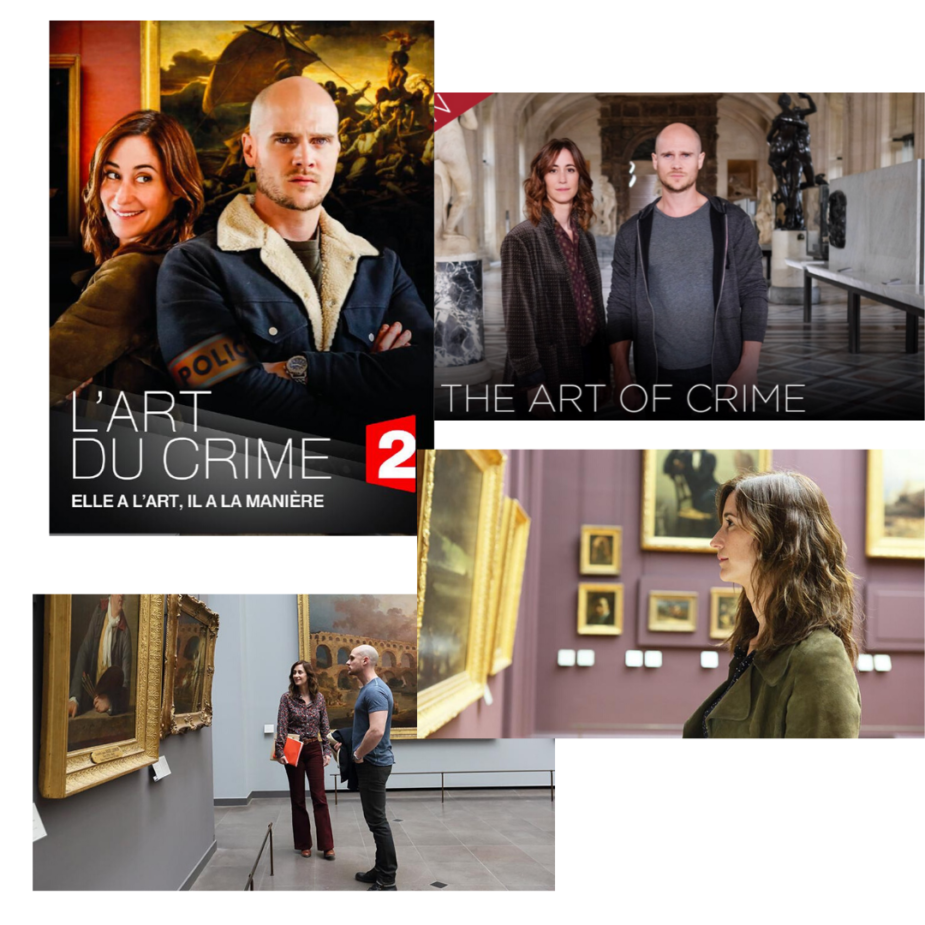 ---