Sun, 27 January 2019
245: 10 Ways Resilence During Good Times Can Elevate Your Everydays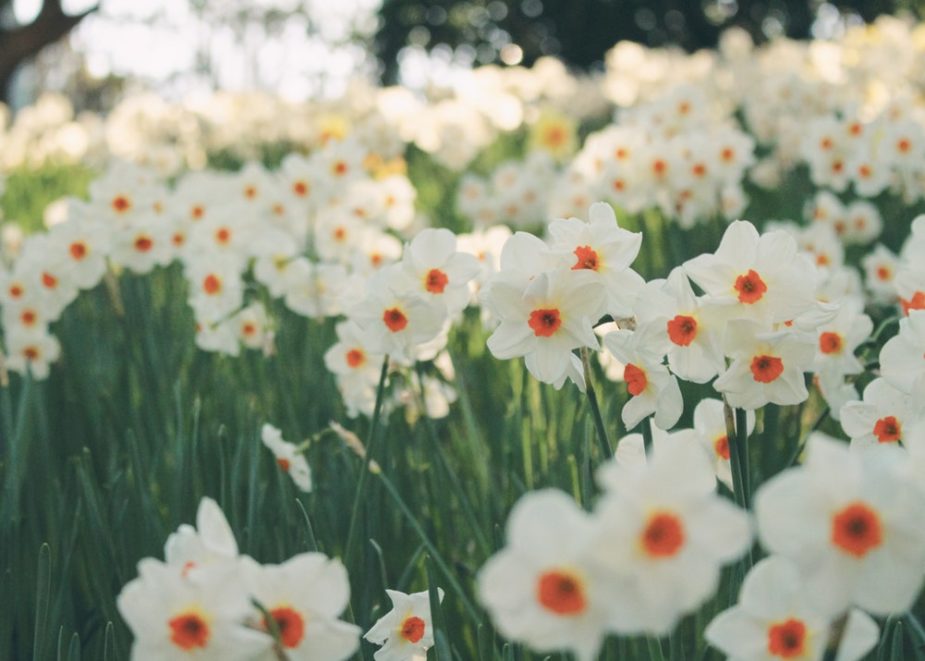 "Resilence is more than bouncing back from adversity. People who are resilient keep pursuing their goals in the face of challenges. Consequently, learning how to regulate your brain's motivational machinery is a key aspect of resilence." —Rick Hanson, Ph. D, author of Resilient: How to Grown an Unshakable Core of Calm, Strength and Happiness
Living well and successfully reaching our fullest potential in part resides in understanding what is and is not in our control. Once we understand what we have control over, for example, and for today's post/episode's purposes, the mind, then we need to be willing to take the time to learn how it functions and how we can use its talents to enhance the overall quality of our lives.
Dr. Rick Hanson shares in the introduction of his book Resilience that "the brain is continually remodeling itself as you learn from your experiences. When you repeatedly stimulate a 'circuit' in your brain, you strengthen it." After reading his book, which is organized by the needs we have as human beings - safety, satisfaction and connection - readers discover the skills, and then the tools to build those skills to build our resilience. "True resilience fosters well-being, an underlying sense of happiness, love and peace."
And in order to foster the sense of each of them and hardwire them into our being, we need to experience them, seek them out and consciously savor them so as to remember how to live each day consciously as we build a life we love living each day.
Hanson asserts and I have to certainly agree, when we practice and improve our resilience in good times or seemingly benign moments in our everyday lives, we "will feel less anxiety and irritation, less disappointment and frustration and less loneliness, hurt and resentment. And when the waves of life come at you, you'll meet them with more peace, contentment and love in the core of your being."
So let's start by looking at our everyday lives and discovering how we can strengthen the muscle, the skill, that is resilience.
1.Take care of your own well-being first
"Being good to yourself is good for others. When people increase their own well-being, they usually become more patient, cooperative, and caring in their relationships."
We can only give our best selves when we care for ourselves well. When our needs are met, we can help others who are in need of generosity, understanding and patience. Read/Listen to episode #242 for 31 Ways to Practice True Self-Care.
2. Notice and savor enjoyable moments
Creating the habit of being self-compassionate is a learned skill. And with any skill, it takes conscious effort and repetition to habituate the skill into our default systems. Hanson advises, "Once you're having [an enjoyable] experience, feel it as fully as possible and take a little time —a breath or two or ten — to stay with it. The more often you do this, the more you will tend to hardwire psychological resources for yourself." Once you have strengthened this skill, you will be better able to utilize it during difficult as well as joyous times.
~Learn more about self-compassion and how to cultivate it in episode #122
3. Welcome Enjoyable Moments into Each Day
Conscious living is thoughtful living to pay close attention to how our days are constructed. Now this doesn't mean we have to plan every minute of the day and it doesn't mean everything must be nose-to-the-grindstone work or striving for nothing but perfection. What Hanson encourages is to understand and find what is enjoyable about the tasks you both want to do and have to do.
Completing a project at work for example, while the entire task may not be enjoyable, ask yourself, what is and focus on that. In so doing, you are more engaged, more attentive and more likely to give your best and have a more positive outcome.
On the flipside, for those activities you enjoy, make sure you partake in them regularly and savor the enjoyment you derive from doing so. Each time you focus on the reward, the enjoyable part, the brain releases dopamine, norepinephrine and natural opioids which then prioritizes in your mind what actions it wants to continue to pursue unconsciously. So essentially, you are beginning to hardwire your brain for wanting to do things that you consciously know will add quality to your life whether the enjoyment comes from have-to tasks or want-to tasks.
4. Repeat the superpowers you want to be part of your brain's hardwiring
"The more [neurons] fire together, the more they wire together. In essence, you develop psychological resources by having sustained and repeated experiences of them that are turned into durable changes in your brain."
Hanson shares that our character strengths, mood, skillful ways, outlook, good habits, etc. are predominantly learned as only one-third are innate in our DNA. The remaining two-thirds are acquired through learning.
This is good news, but it also means we have a massive responsibility in recognizing that we are who we either consciously or unconsciously choose to become. As Hanson coins, "who we learn to be".
5. Encourage Beneficial Experiences
"See the jewels around you."
The brain's negativity bias is programmed to protect us, and so it will bring to the forefront, if we aren't the master of our mind, all the negative in our days. However, when we understand why the brain is doing this, we can counteract it by seeking out, observing, savoring and incorporate more positive little moments into our day.
From savoring your breakfast or that cold glass of water, observing the beauty of the day, or the happy step of your pup as you head out for your walk, when we pay attention to the good experiences, we are nurturing our well-being. Why? Because if we are regularly letting the negative take the stage of our attention, there is "wear and tear on your body and mind".
6. Understand the essence of learning
What we learn, we become, and since two-thirds of who we become is learned, knowing how to learn is essential, so we can do it well and learn what will improve the quality of our everyday and overall lives. Hanson's acrynom for learning is HEAL (H - Have a beneficial experience; E - Enrich it, A - Absorb it; and finally, L — Link it to replace or soothe painful material). The first three steps are the essence of learning.
With that said, we need to live consciously. We need to choose experiences that are beneficial or have the potential to be beneficial. To enrich each of these beneficial experiences, we need to be fully present, taking everything in, slowing down, looking for something we had not seen if we are experiencing something beyond the first time, and then become clear as to why the experience is valuable to you. (a more detailed list regarding how to enrich experiences is hared on page 58 of Hanson's book).
Once we have enriched it, we need to savor the experience, or absorb it. To be clear, and Hanson points this out and I think this is vitally important to not misunderstand: Absorbing doesn't mean hanging on, clinging and not letting go. In fact, you are letting it go because you were never holding on to it, just noticing it, being present with the experience and appreciating it. Absorbing has to do with letting yourself feel good, letting yourself bask in the warmth of what has been part of your experience and in your own way, letting it become a part of you. Experiences can stay with us forever. Make sure the experiences that stick are wants that truly jewels.
7. "Let the Flowers Pull the Weeds"
I love this analogy, and the neurology behind the concept demonstrates how we can rewire our mind to reframe or eliminate negative thoughts and unhelpful attitudes about life and replace them with beneficial ones. Hanson points out that practicing mindfulness will be a helpful tool to be able to grow flowers whilst bringing as well to your attention the weed you want to replace. Because when you are able to hold two thoughts simultaneously, it is then that the good can begin to replace the negative, as you are able to recognize that good that is true and begin to chip away at was no longer serving you.
8. Be Mindful of The Self-Critic and Strengthen the Inner Nurturer
"There are two different attitudes or 'voices' inside us all, one that is nurturing and another that is critical, one that lifts up and one that weighs down. This is perfectly normal. The inner nurturer brings self-compassion and encouragement. The inner critic helps you recognize where you've gone wrong and what you need to do to set things right . . . for most people, the inner critic goes way overboard . . . it's big and powerful, while the inner nurturer is small and ineffective, which wears down mood, self-worth and resilience."
The inner critic needs to be kept in check, and this can be hard to do when moments in life, people in our lives become frustrating or hard to work with. We can be excessively harsh on ourselves which is why in such moments, we especially need to have a strong inner nurturer. A simple truth to keep in mind is that overtime those of us who allow our inner critic to run rampant are actually less productive in what we are critical about, and ultimately, that bleeds into our overall quality of life the elevation of living well we are able to reach.
9. Practice "liking" more and "wanting" less
"The root of [wanting] means 'lack'. It's natural to like things that are pleasurable, such as a sweet dessert with friends. But issues arise as we move from liking to wanting, from enjoying a meal together to insisting on the last piece of pie."
When we let our "auto-wanting" take control, we are pulled from the present, we are infusing our minds with the belief that we are not enough or what we already have is not enough. This is draining physically and potentially financially. Instead, practice appreciating - window shopping, so to speak. Whenever you feel "any sense of pressure, compulsion or 'must-ness'", take a breath, recenter yourself and remind yourself that the advertisers are doing their job, but you can still appreciate the beauty, goodness, awesomeness, etc. without funding their cause.
This is where the skill of being content will help tremendously. As was shared last week, in episode #244, contentment can be felt everyday, all day, as contentment is not dependent upon external sources. And when we are able to be content, it becomes easier to 'like' versus 'want'.
10. Healthy Intimacy Begins with Healthy Personal Autonomy
"Paradoxically, in order to get the most out of 'we', you need to stay centered in 'me'."
Intimacy as it appears in our lives can be cultivated with mere acquaintences as well as a romantic partner of 50 years. As defined in the book, intimacy is "to make familiar or known". And the knowledge of self and security within oneself is the foundation. Because when you are confident that you are able to take care of yourself, you can step forward to be engaged with others, knowing your limits, knowing your boundaries. And if necessary, knowing that if the limits or boundaries are not respected, you can step back and take care of yourself well.
With the relationshps you begin to build or relationships you are currently in, assess if you are able to do the following things:
fully express your thoughts and feelings
ask for what you want
trust your judgment if others disagree with you
stand up to others
If you are unable or were unable in past relationships that no longer are a part of your life, you may recognize you do not have full personal autonomy in that particular relationship. These may be relationships you either now recognize need to be stepped away from as you now can pinpoint why they don't feel right, or, if it is only one of the items on the list, you have a specific focus you can bring up to try to improve the relationship.
"Much as autonomy enables intimacy, intimacy supports autonomy. Close and nurturing relationships help a person feel safe and worthy as an individual, which promotes a confident independent. In a positive cycle, autonomy and intimacy feed each other. Together, they make you more resilient."
Moving forward, keep these abilities in mind as you should be able to exercise all four in a healthy relationship as too should the other person with you in the relationship, thus embodying the paradox shared in the above quote.
We often hear the word "resilence" uttered during times of strife or hardship, but the truth is, as Dr. Rick Hanson points out, strengthening the tool or skill of resilience can elevate the quality of our everyday lives in all of the good moments that we have as well.
As is often discussed here on TSLL and on the podcast, our mind is an amazing mechanism, and to understand how it works, have patience with the rewiring process if we are choosing to do so, can yield awesome outcomes for our life, enriching the journey and lead us where we truly want to go.
Petit Plaisir
~Felicity Jones stars as Justice Ruth Bader-Ginsburg and Armie Hammer stars as her husband Marty Ginsburg
screenwriter Daniel Stiepleman is Ginsburg's nephew wrote the script which was then approved by Ginsburg's daughter, Jane, a prominent figure in the legal world and in the film as well - she is currently a professor of law at Columbia University
Ginsburg was one of just nine women in the Class of 1956
The question posed to the 9 women at their welcome dinner by the dean, played by Sam Waterston was verbatim what was said.
When Marty was diagnosised with testicular cancer during his third year of law school, Ruth did collect notes from his friends and typed up his essays as he dictated them—a process that often began near midnight. When he finished around 2 a.m., she would turn to her own coursework.
Regarding the case - Moritz v. Commissioner of Internal Revenue - While the legal side of Moritz's case is accurate, Ruth didn't fly to Denver to meet with him. It was Marty who made first contact, and he didn't do so face to face. According to Ginsburg herself, "We met Charles E. Moritz for the first time in the fall of 1971, the night before the argument. He took us to dinner in Denver. He had to hire a babysitter for his mother."
Source for more details regarding the film and history from Slate.com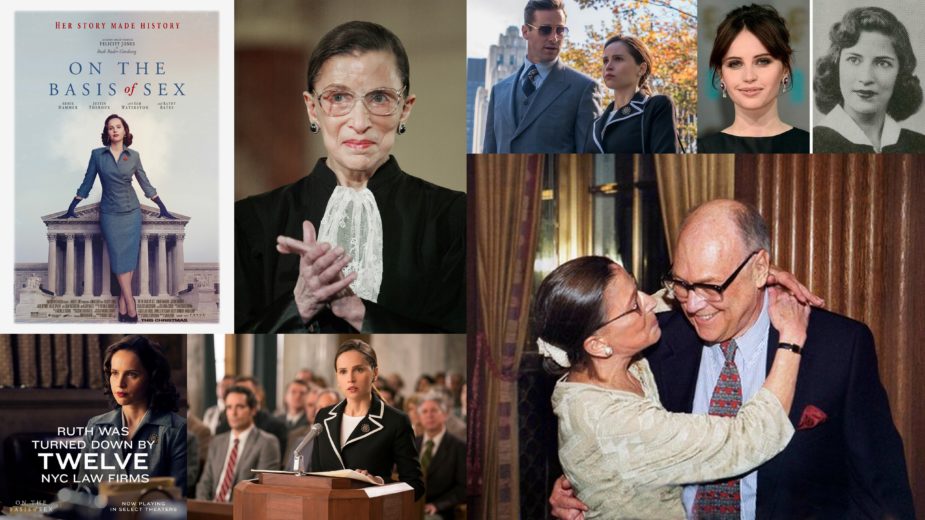 ---
Sun, 20 January 2019
244: Give Yourself the Gift of Contentment Everyday, All Day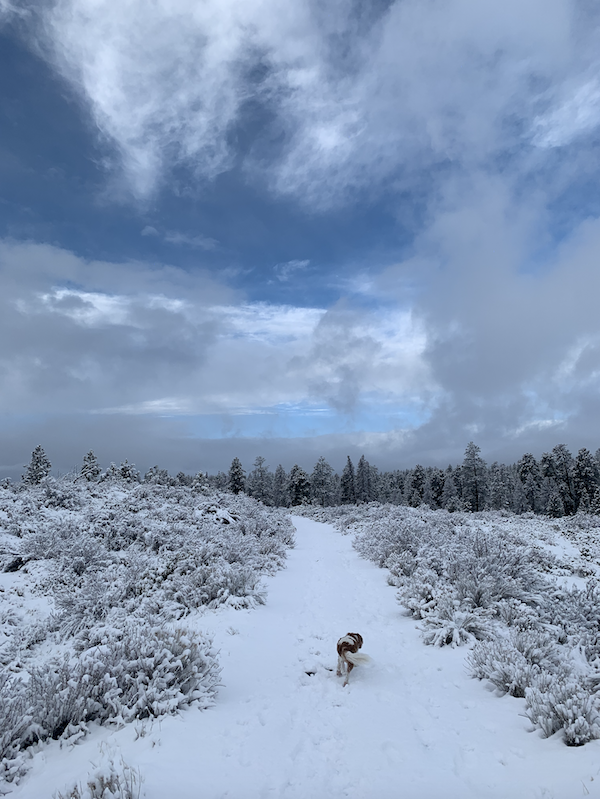 "Finding an ease with what you are thinking, feeling, the world as it is, not necessarily accepting it, but not resisting it. This is contentment." —Andy Puddicombe
The truth about contentment is that it is different than being happy. We cannot know what it feels like to be happy if we have not been sad, so therefore we cannot feel both simultaneously. The argument may be made that, feeling sad and happy at the same time is possible; that is the definition of a moment being bittersweet. But if you examine such an argument closely, that is why we give it another name - bittersweet - rather than happy or sad.
Contentment resides within each of us. It is not something that comes to us from an external source - someone loving us, success in our hobbies or careers, celebrating an awesome moment in the world around us. Sadness arrives conversely, when we have to say goodbye to someone who has brought much happiness into our lives, when we stumble or hit a road block in our careers or something tragic happens in the world.
But through each of these instances both happiness and sadness, we can be content. Indeed, it is true. We can be content during happy times (which may seem easy to do) and during sad times (which may seem impossible and contrary), but it is true in both instances to be content.
How?
Contentment is a state of understanding yourself. It is an awareness of your strengths, your capabilities, your understanding of how to navigate well in the world no matter what the circumstances. In other words, contentment is a skill that can be strengthened because you hold the keys, the muscles, to either strengthen or let atrophy.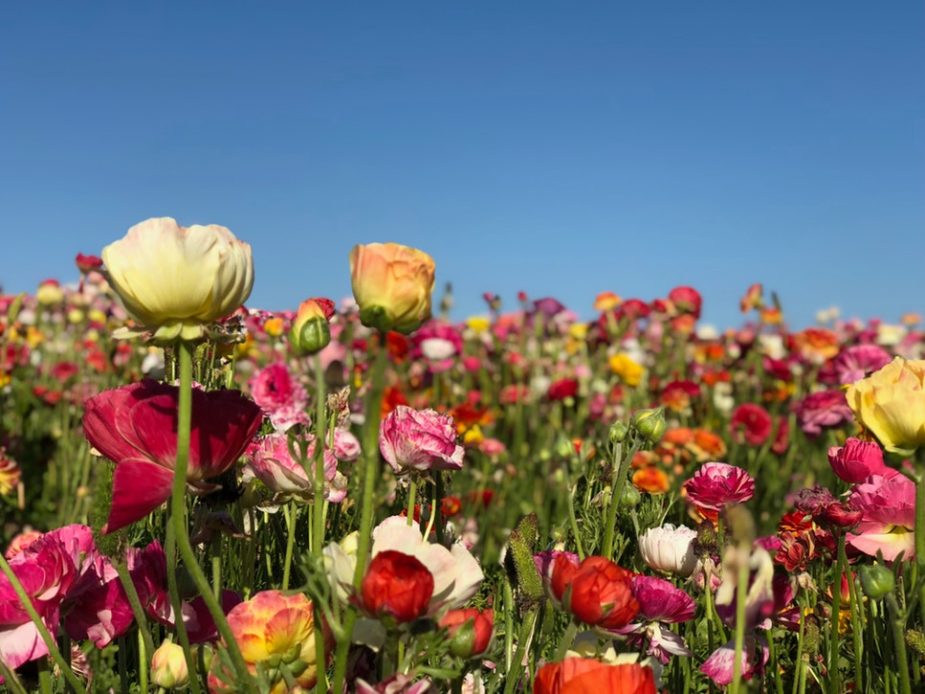 At this point, you may be asking, how do I cultivate and build the strength of contentment. The good news is, it is has been a central topic of TSLL for years, and in fact is thoroughly examined in my new book Living The Simply Luxurious Life: Making Your Everydays Extraordinary and Becoming Your Best Self. In the meantime, you can read and listen to posts and episodes from the archives that go into great detail about how contentment can be attained.
Most wonderfully, when contentment is achieved, our happy moments become grander and our sad moments more bearable. As well, upon understanding and welcoming true contentment into our lives we let go of false means of contentment that are really energy or resource zappers and teasers such as the desire for more and the feeling of lack (which is disquised as "want").
True contentment finds us in the now, not gazing at the future.
True contentment is a state of mindfulness. Meditation can play a helpful role in training the muscle that is our mind to be present, to not be overrun by our thoughts, and help us to engage fully in the moment without asking for more and simply savoring the now.
Truthfully, contentment is possible wherever and with whomever we are with, but initially it is not easy to build in particular moments until we grasp its gifts. Below are two instances when reaching a state of contentment can be difficult initially:
When we are by ourselves if we have never truly done so, and have depended upon others to create the excitement and pleasure of life.
When we are with others who are always looking for more or not appreciative of simply the moment, unable to see whatever goodness is available. (And there is always something good in every moment. Simply being alive to maneuver through a bad moment to the other side is something to celebrate.)
Contentment begins the moment we wake up, when we realize the little beautiful gifts around us - whether it is the peace and quiet of a safe home, the loved ones sleeping calmly or having our home to ourselves, seeing the soft snow fall to the ground, blanketing the yard and neighbood with a paintbrush of beauty, seeing the first light climb above the horizon, hearing the birds begin their business of hellos. But still, the events outside of us, each of the moments listed above, are not what bring you contentment.
What brings us contentment is being able to find, recognize and appreciate them. Because in that same moment, we can easily be noticing that we have woke up too early and wish desperately we could fall back asleep, observe the house that we wish we had cleaned up a bit more, bemoan the fact that our home is full and there is too much to do for others and not enough time to do for ourselves or bemoan the fact that we are waking up alone, or remembering that it is a day of the week that is full of tasks we are not thrilled to tend to, or wishing it wasn't snowing because we will have to drive in it, or lamenting that the sun up because we want a bit more sleep.
You see, it is all about our engagement with the world. Contentment comes from our choice of choosing to recognize the power we have each day to engage in such a way that will open the doors of opportunity to a positive energy.
Contentment doesn't guarantee seemingly much, but upon closer examination, it guarantees a much more fulfilling life that can be savored every single day of our lives. It makes sure that so long as we are in the situation, we will find the goodness, we will find the opportunity, we will make the day better simply by the attitude we bring to it. That energy has a direct effect on our overall well being, and if we are sharing the moment with others, it will have a positive effect on them as well whether they understand it initially or not.
Now, let's go back to those two above mentioned moments that initially are difficult in which to find contement: being by ourselves and being with others who haven't yet welcomed contentment into their lives.
Once you know who you are, you begin to savor days and moments to yourself because being alone doesn't mean you fear what you will find in your own company. In fact, you revel in it.
Spending time with people becomes a joy because you begin to realize the power of the type of people you surround yourself with. You are thoughtful about who you spend your time with, communicate clear boundaries and when you do not have a choice over who you spend your time with you steady yourself to limit the interactions. Listen to episode #92 in which I share The Elements of a Strong Social Well-Being and how to do each of these things when it comes to spending time with others.
The gift of contentment is priceless and it is also free. You don't have to buy one more thing (in fact, you may want to let go of some things), you simply need to understand how to focus on understanding how to cultivate contentment and let go of the pursuit of happiness.
Petit Plaisir
~Concept and Project Planners (many more colors), they sell the signature paperclips as well.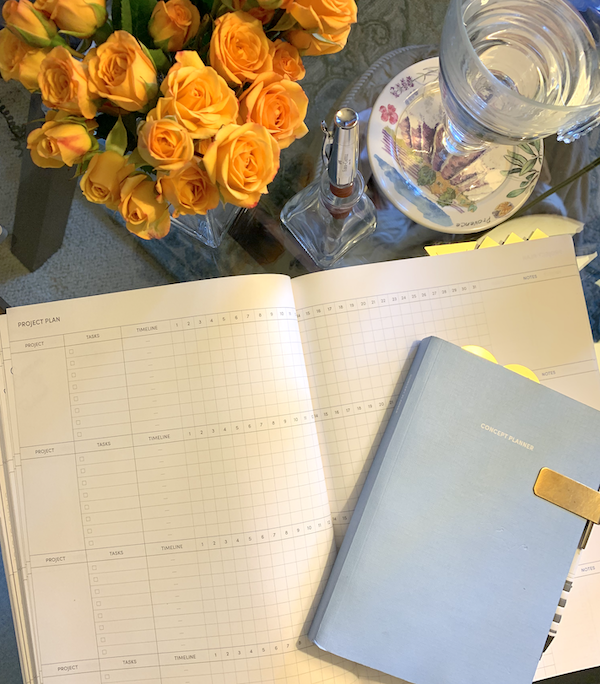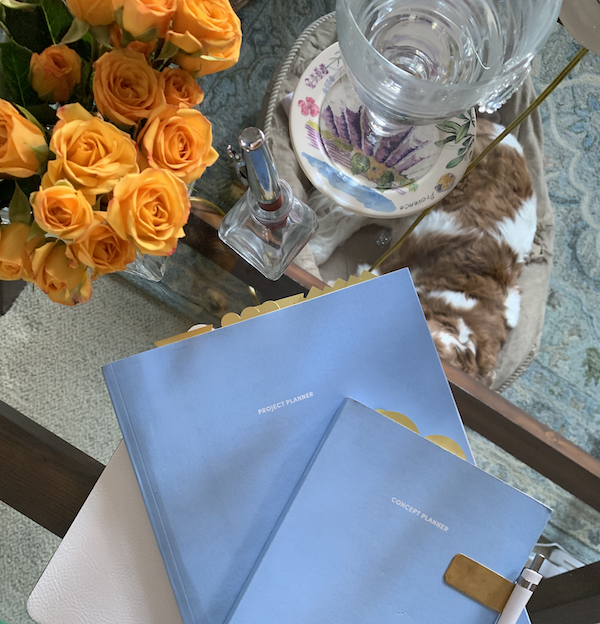 ---
Sun, 13 January 2019
243: 12 Ways to Make Mornings Magical, Mindful and the Foundation of a Great Day and Great Success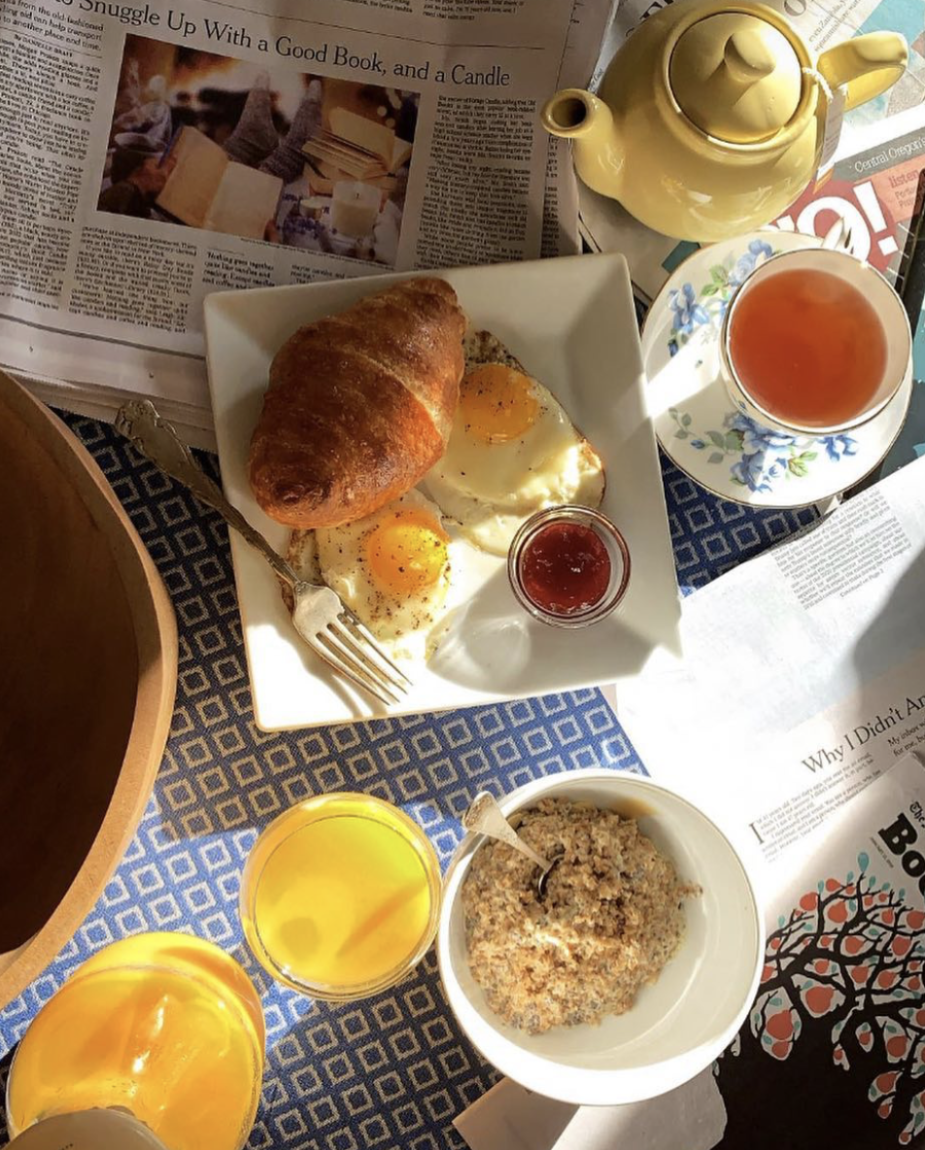 "When you take control of your mornings, you take control of your days. You get to engage with the world under your terms. You can act, instead of react." —Hal Elrod, Miracle Morning Millionaires
Reflect on those mornings in which you eagerly step out of bed regardless of the early hour. What was to happen in that day? Most likely, it was something you were excited to enjoy or partake in. Most likely it was something you loved doing or felt fortunate to have the opportunity to be a part of.
However, what if I told you that having such a day actually begins with cultivating mornings, mornings that will heighten the overall quality of your life because a good morning is where you invest, a good morning is where you captures your ideas that are bouncing about asking to be caught, a good morning is where your good mood begins and what you carry with you throughout the day?
1.Invest in yourself
Hal Elrod, author of Miracle Morning Millionaires reminds that the most popular personal financial advice is to 'pay ourselves first'. Referencing compound interest, this premise correlates to tapping into our true potential and bringing it forth. He states, "Time is similar. Developing yourself is the most powerful tool in the world." Making the argument that our mornings, each day are a boon of abundance of opportunity to leverage wisdom, productivity and clarity in order to invest in ourselves. And based on my own experience and after reading his book, I would wholeheartedly agree. Let's break down how the morning can indeed be a magical time of day to make the entire day awesome as well as contribute to the success we seek.
2. Give yourself time to ease into the morning
" . . . Wake up slowly. Make awakening a delightful ritual." — Mary Beth Janssen
Elrod shares in his book an acronym for specifically how to structure your mornings - S.A.V.E.R.S. (Silence, Affirmations, Visualization, Exercise, Reading, Scribing). While he breaks down each in great detail, after reading the book, as each of us will do should we read it, I began to intrepret it for myself - examine what I am curently doing that works and how it may fall into this structure, what I am doing differently and what I am not doing and ask myself why not and do I want to consider tweaking my routine.
One detail that I feel is quite powerful to begin the day well is to ease into the day. For some, that may be silence (prayer, meditation, deep breathing, gratitude, etc.), for others it may be talking or snuggling with your partner (or pets). For me, easing into the morning is turning on my morning classical music station as a Breakfast with Bach is always being played at 5:05 for about 10-20 minutes (8:05 Philadelphia time as it is WRTI.org).
Over the past year, I have found this practice to be gentle and not jarring, but something to ensure my mind begins dancing in the right direction to start the day well.
For each of us, our "delightful ritual" as Mary Beth Janssen suggests, will be unique, but I encourage you to find a gentle way to wake up in the morning during those first few minutes before you set the intention for your day.
3. Drink 2 cups of water upon waking up
Before you go to bed each night, have a pitcher or carafe of water (similar to the one shared on last week's This & That) next to your bed. While drinking water before bed is a good ideas as well, you will want to drink two cups of water upon waking up. Not only will this begin the process of cleansing your body of the toxins it has worked to rid from your system while you slept, but it will hydrate you and ultimately, help wake you up.
4. Shift your mindset about mornings
"People do transform their lives, every day . . . The key, it turns out, is to simply start behaving like the person you want to become." —Jeff Wise, author of Extreme Fear: The Science of Your Mind in Danger
It may seem overly simplified to state, "be the change you seek", but studies have proven this guidance to be true. In an article written for Psychology Today by the author above Jeff Wise, he writes, "Act out the change you want, and day by day, the weight of evidence will become undeniable. Before long, the person you pretend to be becomes the person that you are."
And while we should not take on too much change all at once. In fact, sound advice is to take one one thing at a time, but if the change you are seeking is to be able to wake up in the morning well and rested, be proactive and start going to be earlier, start understanding how the mind works regarding neural patterns and put helpful "bumpers" in place to make it easier to be successful at being the morning person you want to become.
Your mindset when it shifts to seeing the potential and magic that, when done well, of morning routines will enliven your eagerness to wake up because this is the part of the day that you have the most control over and, as well, have the most potential to improve your entire day.
5. Write down your thoughts
Elizabeth Gilbert wrote in Big Magic:
"When an idea thinks it has found somebody – say, you – who might be able to bring it into the world, the idea will pay you a visit. It will try to get your attention . . . The idea will try to wave you down (perhaps for a few moments; perhaps for a few months; perhaps even for a few years), but when it finally realises that you're oblivious to its message, it will move on to someone else."
Beside my bed is a notepad, and each morning, as I am lying in bed listening to my classical music or simply in silence, when ideas pop up that I do not want to forget (because I have in the past, so I know I will even if I swear I won't), I write them down. It is not a journal entry, it is not long, it is just the idea.
When I read Elizabeth Gilbert's book Big Magic a few years ago (listen to my podcast episode #70 inspired by my reading and listening to her speak at a local book reading), it resonated with me for a variety of reasons, but one was that we have within us so many treasures waiting to be discovered if only we would pay attention. And it is when we are quiet, the day is quiet, the world is quiet that we can best hear ideas that may not make sense fully to us now, but it is important that we capture them.
"Creativity arises from silence and stillness." —Andy Puddicombe
6. Become clear in your mind about your journey and desired destination
In other words, practice visualization.
"Many people don't feel comfortable visualizing success and are subsconsciously scared to succeed . . . consider that the greatest gift you can give to those you love — and those you lead — is to live to your full potential." —Hal Elrod
The goal is to change your subconscious. When you shift your mindset (this can be done through affirmations - spoken or written), and pair it with gaining clarity about what you are striving to create or become or do, you strengthen your motivation, overcome "self-limiting beliefs, as well as self-limiting habits such as procrastination" and make yourself available to attaining the success you seek.
7. Exercise regularly
At this point you may feel this directive has been stated ad nauseum, but when it comes to our brain health and thus are overall health and finally our quality of life, did you know that "the best preditor of brain speed is aerobic capacity"? Yep. Dr. Steven Masley, a Florida physician and nutritionalist shares, "The average person going into [a corporate wellness program] will increase brain speed by 25-30 percent".
But why is it preferable to exercise regularly in the morning? First of all, the exercise need not be extremely strenuous. it simply needs to be regular - a short 7 minute walk if that is all you have time for, but when we work out in the morning we give ourselves an energy boost that we can carry into our day.
Personally, I love working out in the morning before I sit down to work fully, but currently, my teaching schedule makes this very difficult as I like to exercise with my dogs and prefer not to walk in the dark. With that said, I walk, ski, take a yoga class or paddle board 5-7 days a week after school when school is in session, otherwise, I do work out in the morning. The key is understanding the power and necessity of exercising regularly.
8. Read, Learn, Forever be a Student
With many recommendations for how much we should read a day, the most important part is what you are reading. Read something that teaches you something, that deepens your understanding, stretches and challenges your mind and asks you to broaden your perspective, improves your communication skills which will improve your relationships.
Active reading has been proven to deepen comprehension of the content being absorbed which involves annotating as you read - underlining, circling, margin notes, summarizing in writing at the end of each chapter, etc. - and do not feel as though you have to finish each book you start or read it in order if it is a non-fiction book. Reading feeds your mind, and as you may have noticed, in many of our points discussed today, it is the mind that will lead us to success if we become its master and care for it properly.
I prefer to read newspapers, articles I have saved from the weekend deliveries, or online Life & Science articles from my newspaper subscriptions. I also read a daily briefing each morning from my national newspaper. Depending upon your schedule you might read a few pages from a book in the morning. Each of us again will be different as to what we want to read when, but I usually keep my books for lunchtime reading or evening reading unless it is a research topic I am doing for TSLL.
9. Enjoy a delicious, satiating, energy-boosting breakfast
I have shared multiple times that I enjoy nearly the same breakfast each morning (I even produced a cooking show episode around it), and at a recent book signing here in Bend I shared that I actually wake up looking forward to my morning routine, especially my breakfast.
Along with what you choose to eat to begin your nutritional day, design a morning breakfast ritual that is inviting, fun (yes, fun!) and contributes to the overall morning routine that helps you ease into your day with eagerness and clarity.
Here is a glimpse of what is part of my morning breakfast (aside from the food itself - click here to learn more and see the recipes).
While the steel oats are soaking for 15-20 minutes, the boys and I go for a mini walk to say hello to the neighborhood.
I empty the dishwasher if it needs to be tended to
Pack my lunch for school if during the school year
While enjoying my breakfast, I play the daily mini crossword from The New York Times (it's free!).
Read the Daily Briefing online of the news from one of my subscribed national newspapers
The boys look forward to a breakfast dog treat as well.
Classical music fills the kitchen
10. Meditate
Perhaps your moment of meditation takes place as you ease into the day, first thing in the morning. I prefer to go through most of my morning routine and following breakfast, once my mind and body are fed, sit down for morning meditation of 5-10 minutes.
The calm moments I have leading up to this moment, and then the actual moments engaged in meditation further solidify a positive tone that I wish to carry with me throughout my day.
~Discover the benefits and how to meditate here
11. Check in to make sure all is well with your business and view the plan for the day
This will depend upon what your work is. But checking in can also include the other people in your household. This is a time to check in with each others' schedules, for example, as well as your own. For me, this is when I check my email and make sure all is going well before I return to my office (after my walk or after school) and get started with my work day. I take a look at my daily schedule, remind myself of appointments, errands, etc. that need to be completed through the day.
Another idea is to set your three goals you want to accomplish for the day. Yes, three. And put them in order of importance. In other words, at the end of the day, having completed what three tasks will make you feel productive and satisfied. If only one item is complete, make sure it is the one at the top of your list and move the two that have yet to be completed to the top of the list tomorrow.
12. Waking up early is a skill
Believe it or not, once you are an adult (adolescent brains require more sleep and actually do fall asleep later than young children and adults as their melatonin kicks in two hours later than which is what evokes one to feel sleepy), you create the habit that will make you either a morning person or not. Why? Because you will create neural patterns in your brain that make it habituated to going to sleep or waking up at certains times of day.
If you have experienced jetlag, traveled or lived in a distant land, only to return weeks, months or years later, you know that with time, you can adjust your circadian rhythms, but it does take time and conscious effort.
The magic of our mornings will likely surpass what you believe will be possible. Our mornings become the springboard, the starting off point, and the more bounce we have, the higher we are capable of soaring.
"When you wake up with excitement and create a purposeful, powerful, productive morning, you set yourself up to win the day." —Hal Elrod
When it comes to cultivating a day and thus a life you love living, if you love the way your life is at this very moment and it is working for you, then keep doing what you are doing. But if you recognize that the way the day begins can be improved, or you feel you have more to give if only you could restructure how you go about your day, or you just don't know what to do to improve the quality of your days and thus life, look no further than your mornings. It truly is that simple.
~A note to YouTube listeners, the podcast will no longer be available on YouTube beginning February 1st. You Can Subscribe to The Simple Sophisticate: iTunes | Stitcher | iHeartRadio | Spotify
~SIMILAR POSTS/EPISODES YOU MIGHT ENJOY:
~Why Not . . . Jump Start Your Day?
~How to Ensure a Bountiful Harvest (in Life), episode #177
~The Importance of a Daily Routine and How to Create One You Love, episode #164
~The Importance of Balance in Our Everyday: Yes, It Is Possible
~Why Not . . . Have an Amazing Day in the Middle of the Work Week?
~Why Not . . . Recharge the Mid-Week Slump?
~My Daily Breakfast & More Morning Meal Ideas: Steel Oats, Soft Boiled Eggs & Soldiers, episode #3 of The Simply Luxurious Kitchen (cooking show)
~Listen to my conversation with Kimberly Wilson on her podcast, Tranquility du Jour, where we talk about my new book Living The Simply Luxurious Life in a recent episode on her show, #438
~Learn more about TSLL's Weekly Newsletter
Petit Plaisir:
~7 Days Out, Netflix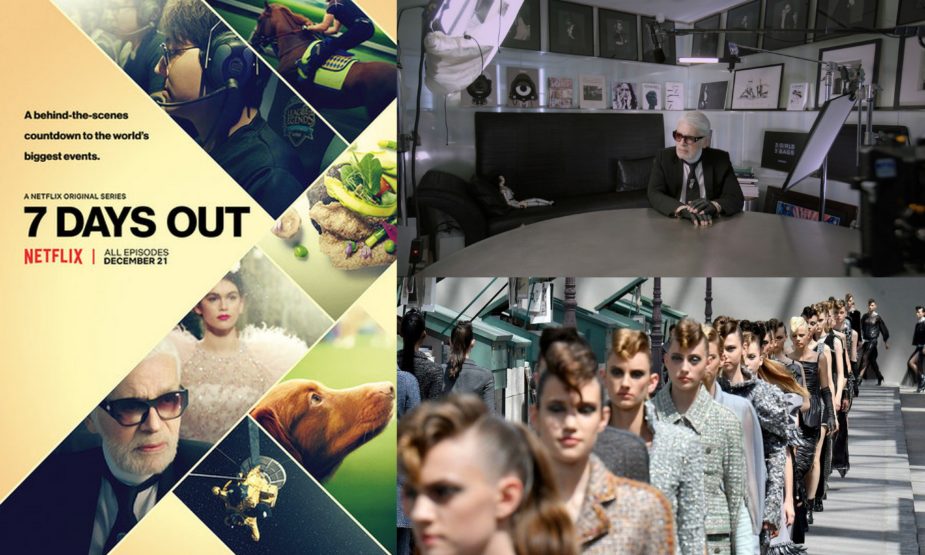 ~The Simple Sophisticate, episode #243
---
Sun, 6 January 2019
242: 31 Ways to Practice True Self-Care and Exponentially Improve the Quality of Your Daily Life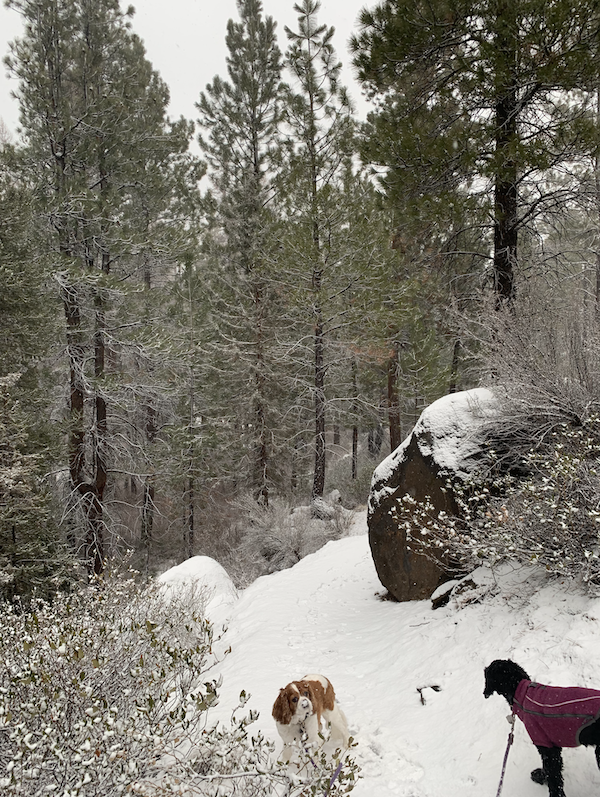 If you Google "self-care", more than two billion posts, articles, books and videos pop up. For a variety of reasons, many valid, self-care is topic of discussion in the world, and the reality that stress levels in America have increased for the first time in 10 years is evidence that perhaps we all would benefit from understanding the value of proper self-care.
The topic is something that is indirectly discussed here on TSLL blog and the podcast since both were founded. But today I wanted to dig down to understand what self-care is and the benefits of incorporating it regularly into our daily lives.
The Oxford Dictionary defines self-care as "to preserve or improve one's own health", and while often self-care is explained as being free and easy, the truth is, real self-care is not initially easy if we haven't incorporated it into our lives properly. Eventually, it will become habituated, but with any new skill we are choosing to bring into our lives, there is a period of struggle, of frustration.
Mary Beth Janssen describes in her 2017 The Book of Self-Care, "No amount of massages, hot baths, aromatherapy, healthy food or exercise will sustain us over the span of our lives if not experienced from the layer of our being that is pure consciousness." In other words, there is deeper work that needs to be done, but we can still incorporate these surface, pleasure-finding practices into our self-care regimen.
True self-care enables each of us to attain optimal well-being, thus the opportunity to practice the art of living well, a fundamental component of living simply luxuriously. Again, Mary Beth Janssen: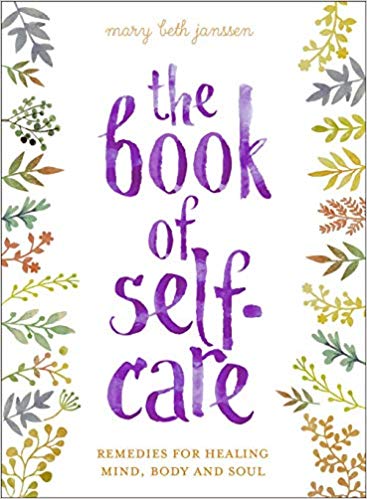 "Self-care is the ultimate healing mechanism for wholeness in mind, body and soul . . . preventative health care at its best."
How do we pay attention and practice optimal well-being? Let's take a look.
1.Start with getting to know yourself.
~Why Not . . . Get to Know Yourself?, 3-part series
2. Practice Self-Compassion
As human, Janssen reminds, "Beyond basic physiological needs, fundamental human needs are for attention, affection, appreciation and acceptance". In summation, we all need love, and that includes self-love.
~Why Not . . . Have Self-Compassion?, episode #122
3. Refrain from letting your emotions run your life
Our perceptions of the world, of those around us and of ourselves are powerful. When we change our mind, our thoughts, our understanding, we truly can change our world.
~Emotional Intelligence: A Crucial Tool for Enhanced Quality in Work and Life, episode #140
4. Choose to understand the Ego's role in your life
There are positive effects of having an Ego - "when in higher states of consciousness, [it] ensures that our basic needs are being met so that we may fulfill our life's purpose", but it can act as a result of fear. When we feel we are losing control, power or needs, but does not have approval from the external world, it can get nasty.
5.Choose to respond, rather than react to daily events that are unexpected and unwanted.
~Responding vs. Reacting: The Difference, episode #145
6. Practice being present each moment - improve your mindfulness
~11 Ways to Live More Mindfully
7. Cultivate daily, weekly, monthly, seasonal and annual rituals
~Living The Simply Luxuirous Life: Making Your Everydays Extraordinary and Becoming Your Best Self (Nov. 2018)
8. Spend time in Nature
~Why Not . . . Spend Time in Nature?
9. Create
In the kitchen, in the studio, on the dance floor, on the computer, in your home, in the museum, you get the idea.
10. Celebrate seemingly ordinary events that truly are extraordinary upon closer inspection
The changing of the seasons, mini and major life milestones
11. Practice compassion
A study by the National Institutes of Health in 2015 revealed that "brain imaging shows how the practice of compassion stimulates the same pleasure centers associated with the desire for food, water and sex."
12. Understand the detrimental power of stress and change what creating the distress
Janssen points out that stress is "triggered by the body's instinct to defend itself - the 'fight or flight' response", but if we leave this feeling unchecked and allow it to become a regular state, distress accumulates and then a long stretching list of chronic and acute diseases can follow. Eliminating distress is in fact preventative health care. And thus, it is self-care.
Remember #5 and practice responding rather than reacting as when we react, the potential for our stress to rise increases.
~Why Not . . . Avoid Unnecessary Stress?
13. Schedule regular time to rejuvenate
14. Become a regular journal writer
~Why Not . . . Journal Regularly?
15. Practice regular meditation
As talked about before on the blog and in my recent book, mediation is a powerful skill, and often one that is misunderstood to those who have yet to understand what it truly is. First of all, I too used to be one of those who misunderstood meditation. I used to errantly believe I had to stop my thought, not think at all. This is absolutely incorrect. Meditation, is the ability to "observe our thoughts, breathing with them, allowing them to happen without judging, believing, arguing or interacting with them." And with regular practice, Janssen states, "you learn to interrupt conditioned behavior —the habitual reactivity to our thoughts . . . observing our thoughts allows us to interrupt this process."
16. Stay hydrated
Place a reminder on your phone four different times each day to remind yourself to drink 16 ounces of water (2 cups). If you adhere to this schedule, you will meet the recommended 64 ounces of water a day.
17. Improve time management
Instead of simply rearranging what you do, eliminate what are no longer priorities in your life.
~Time Management: 13 Habits that Make My Life Run More Productively, episode #114
18. Enjoy regular, deep nights of sleep
~Why Not . . . Get A Good Night's Sleep?
19. Cultivate an environment - home, work, personal - of support, optimism and respect
20. Enjoy eating well and with the seasons
~The Simply Luxurious Kitchen - Seasonal Meals to Elevate the Everyday
21. Let go of what you cannot control
~Why Not . . . Let Go? 27 Things to Bid Adieu
~Understand This Tricky Paradox of Control in Order to Improve Your Life, episode #226
22. Play a lot! In other words, exercise, but change the term you use to describe it it.
23. Set healthy boundaries
Boundaries exhibit self-awareness of what you need to live well, productively and feel respected and loved. Cultivating healthy boundaries involves being able to say no without apologizing, and doing so in a non confrontational manner. Read more about how to set boundaries and why they are vital to building a life you love living and relationships that are strong, loving and full of mutual respect.
"Remember, when you claim your boundaries, you're not defining, attacking or judging someone as a person. Rather, you are defining a behavior that needs to change for you to feel comfortable. This is the boundary."
~A Powerful Couple: Boundaries & Vulnerability, episode #126
24. "Express gratitude to those who respect your boundaries"
25. Understand what mindfulness is and practice
"Live life from [your] depths", not on the surface. In other words, don't be dependent upon outer circumstances for your happiness. In fact, that is what happiness is - "hap" is the Old Norse (medieval Norwegian language) for luck. Instead, find your calm, your contentedness, from within. I loved this quote that was shared in the book, so I want to share it with you:
"There is pleasure in being in a ship beaten about by a storm, when we are sure that it will not founder." —Pascal
26. Become "Mindfully Curious"
Another way to become more present in your everyday is to practice the term coined by Janssen, "mindful curiosity". Let your youthful, playful side come forth. Stop editing yourself and experience what is right in front of you and all around you. See the beauty, see the awesomeness and celebrate it in your own way.
~This week's Petit Plaisir exemplifies the act of being mindfully curious.
27. Slow down
~10 Life Lessons from Provence: Slow Down & Savor the Everyday
28. Discover the power of the colors that surround you and welcome more natural light into your world
29. Limit or Eliminate exposure to upsetting imagery and events and people
30. Continue to be a forever learner and become okay with not knowing
31. Heal what hurts
"If you want to change your thinking, heal your heart." Understand how to be emotional intelligent.
Self-care is mandatory, not a luxury. When we choose to regular practice self-care we are being respectful to ourselves, but also modeling to others' that they too are worthy of the same kindness. And when we practice kindness, receive kindness and understand what true kindness is, we can better extend it to others without expectation and we can recognize unkindness and walk away as a means of being respectful to ourselves.
As a new year begins, why not strengthen the foundation of what will enable you to be your best self, but enjoy your everyday all the more and thus create a life you love living and sharing with others?
~SIMILAR POSTS/EPISODES YOU MIGHT ENJOY:
~16 Ideas for Simple Everyday Self-Care, episode #227
~The Art of Savoring: How to Invite the Skill of Savoring Into Our Lives, #213
~Learn How to Truly Savor Everyday MOments & Watch It Elevate Your Life, episode #163
Petit Plaisir:
~Queen to Play (Joueuse)
~based on Bertina Hendrich's novel The Chess Player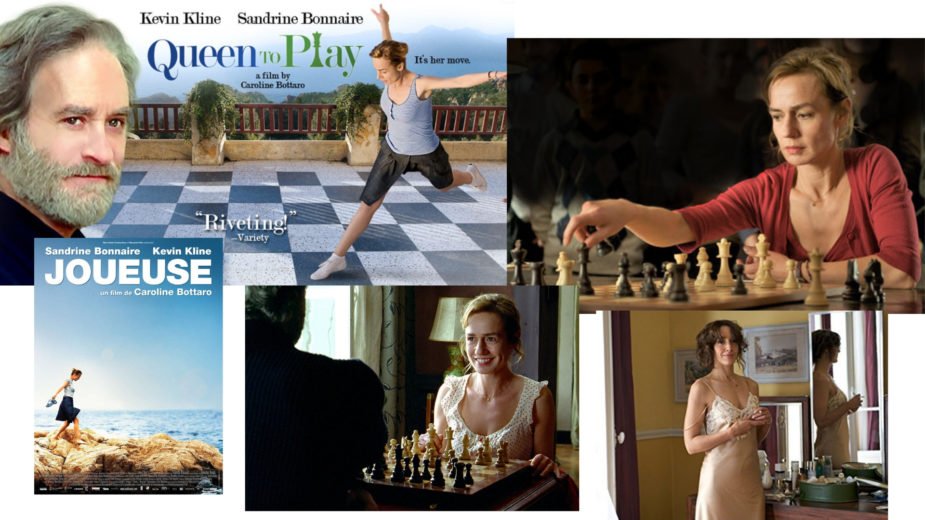 ~The Simple Sophisticate, episode #242
Image: The boys and I captured on her walk in the falling snow yesterday via Instagram (@thesimplyluxuriouslife)
---
Mon, 31 December 2018
241: Attaining the Change You Seek in the New Year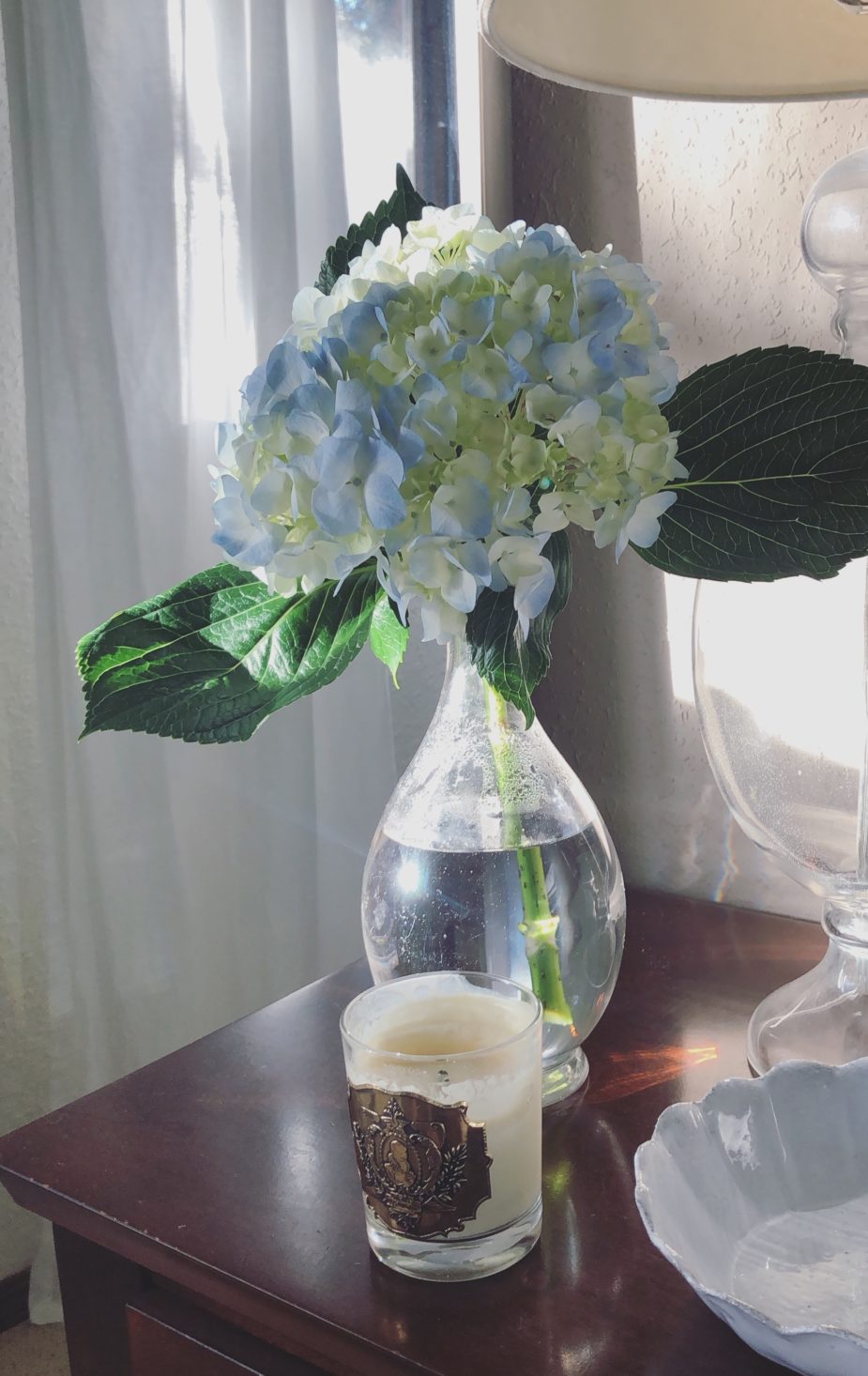 "In bringing about genuine inner transformation and change, the Dalai Lama emphasizes the importance of making a sustained effort. It is a gradual process." —The Art of Happiness: A Handbook for Living by The Dalai Lama and Howard C. Cutler, M.D.
The resolutions whether you have concretely written them down or potential ideas of what you wish could improve in this new year are dancing about in your mind, are being considered because you recognize growth that you'd like to see in yourself and in your way of living.
In redoing my office space this past weekend, I was reintroduced to The Art of Happiness - a book that I purchased in 1999, read with eager curiosity, and only now is able to more deeply understand what was written.
Much of what is shared reinforces what the art of living well consists of - a better understanding of one's mind, as well as one's self, giving yourself permission to delve into your emotions, becoming comfortable with letting go of attachment, and being willing to have patience, put forth great effort. Also, becoming conscious of how society and the culture each of us resides influences us and our ways of living that we may not be fully aware.
In chapter 12, the subject focuses on "Bringing About Change", and the three components of success and lasting change are determination, effort and time.
A reminder of this truth is apropos this time of year, but truthfully at any time of the year when we choose to make an improvement, and especially when we think the change is impossible or becomes too difficult.
On the subject of the change we seek being difficult to attain, the Dalai Lama was asked the following question by Dr. Howard C. Cutler,
"People often want to make positive changes in their lives, engage in healthier behaviors, and so on. But sometimes there just seems to be a sort of inertia or resistance . . . How would you explain how that occurs?"
The Dalai Lama responds, "That's quite easy . . . It's because we simply become habituated or accustomed to doing things in certain ways. And then, we become sort of spoiled, doing only the things that we like to do, that we are used to doing."
When asked how can a person overcome this, he responds, "By using habituation to our advantage. Through constant familiarity, we can definitely establish new behavior patterns . . . by making a steady effort, I think we can overcome any form of negative conditioning and make positive changes in our lives. But you still need to realize that genuine change doesn't happen overnight."
Being realistic is certainly a good idea when it comes to setting goals and making resolutions, but we also should not be afraid of making significant change even if we aren't sure how long it will take.
If new year's resolutions revolve around the theme of losing weight, refrain from the quick fixes and instead cultivate a healthy and enjoyable way of living. This includes not only diet, but exercise and a balanced daily life that does not leave you exhausted and chronically stressed. Look at the habits that are helpful and be honest about the unhelpful defaults.
If new year's resolutions have to do with completing a significant project or task, be realistic about your schedule and prioritize and perhaps eliminate other activities or responsibilities in order to give your best effort.
Today is the day when we set an intention, but the immediate next step once we have outlined the journey to arrive at our desired destination, is to put into action the activities, new habits and mindset we need to be successful. And since we're on the topic of success, educational psychologist Benjamin Bloom "examined the lives of some of America's most accomplished artists, athletes and scientists. He discovered that drive and determination, not great natural talent, led to the success in their respective fields."
In other words, be persistent, when it becomes difficult, read my New Year's 2018 post and recite Marie Forleo's saying, "And this is what I want". And then keep doing the daily work, consciously sticking to the habits that will eventually become part of your muscle memory, and eventually, you too will see the awesome change you seek.
The new year holds an abundance of promise. Seek out that promise because you do have what it takes to attain it. Bonne année! Happy New Year!
~SHOP TSLL BOUTIQUE and use promo code LIVESL15 through Friday January 4th to save 15% off your order of notepads, planning pages or signed copies of TSLL's two books.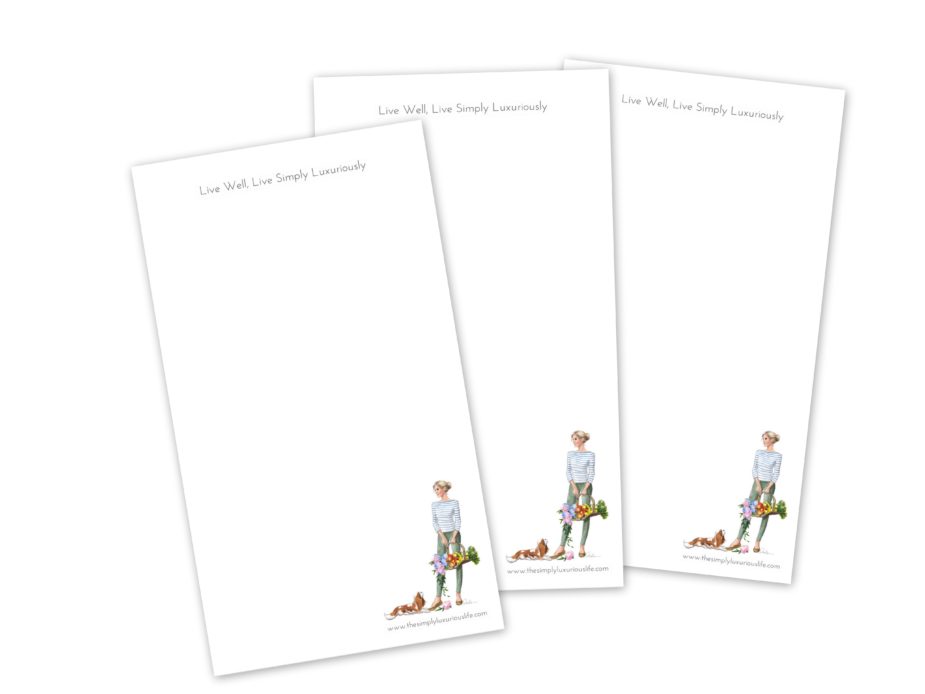 ~SIMILAR POSTS YOU MIGHT ENJOY:
~episode #137: Welcoming A Year of Quality, One Month at a Time
~One Resolution at a Time: A Year of Quality, My KATU Afternoon Live Conversation
~2018: Finding Courage to Make It Amazing
Petit Plaisir:
~Cosy: The British Art of Comfort by Laura Weir
~Shop Etsy for French Compotes and other treasure finds for the home and getting cosy.
~Follow me on Etsy and discover my favorite shops!
~SHOP A FEW FINDS FOUND BY SHANNON: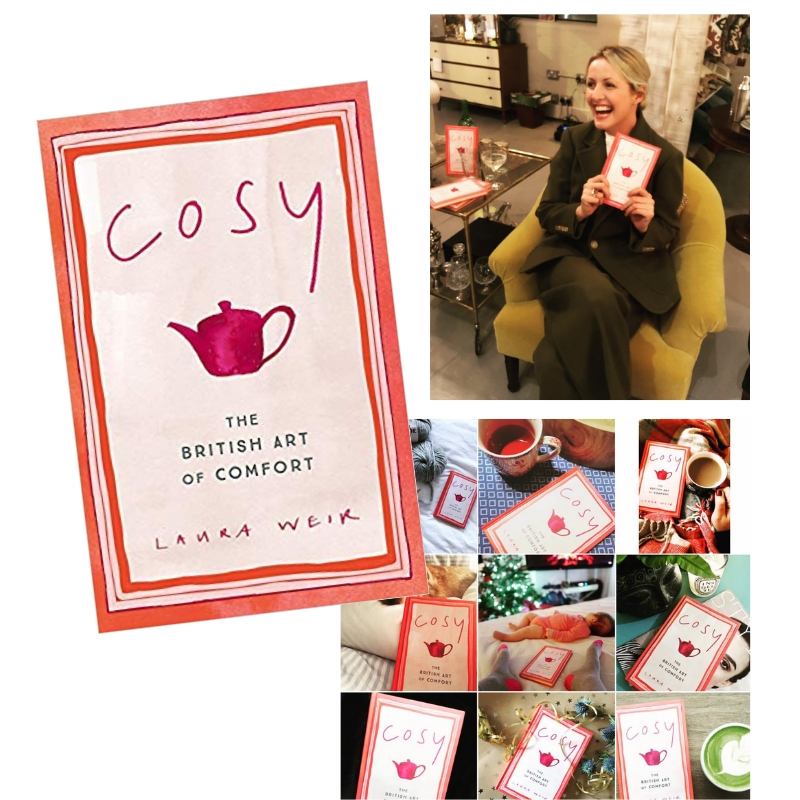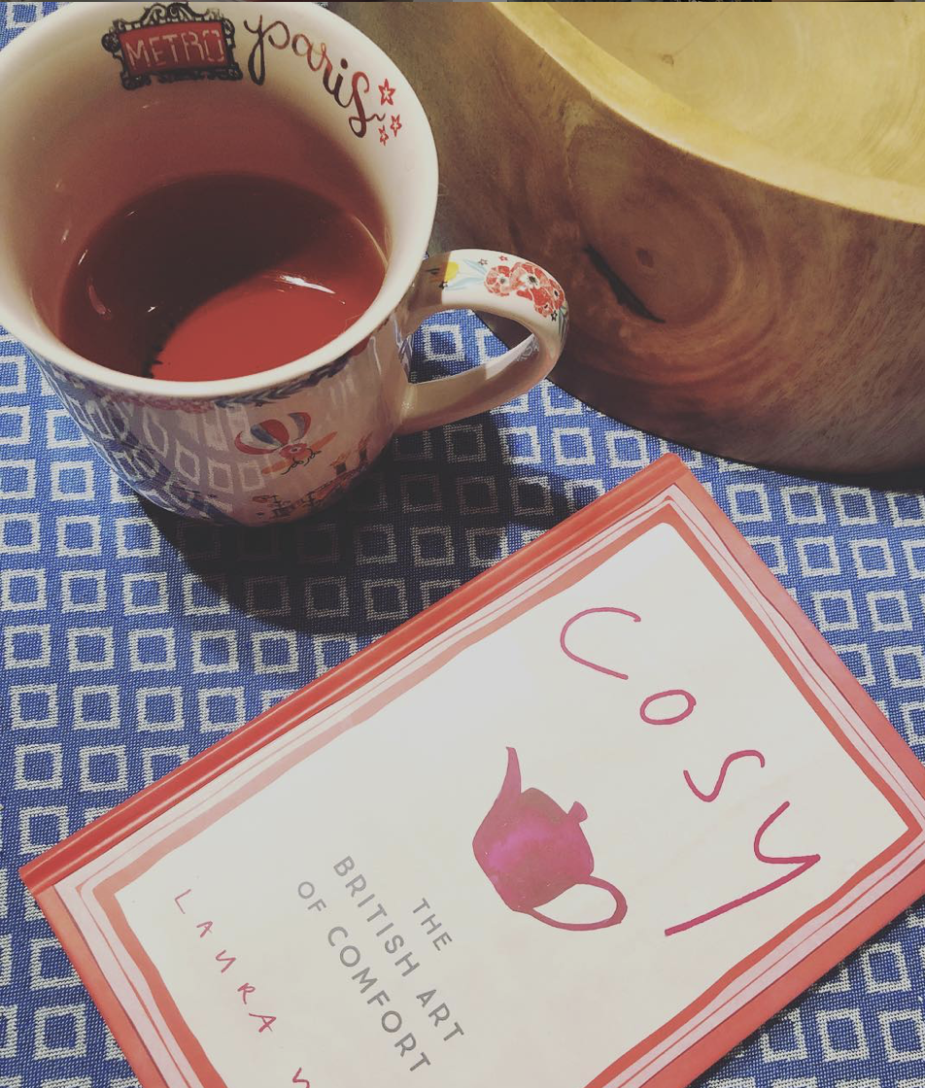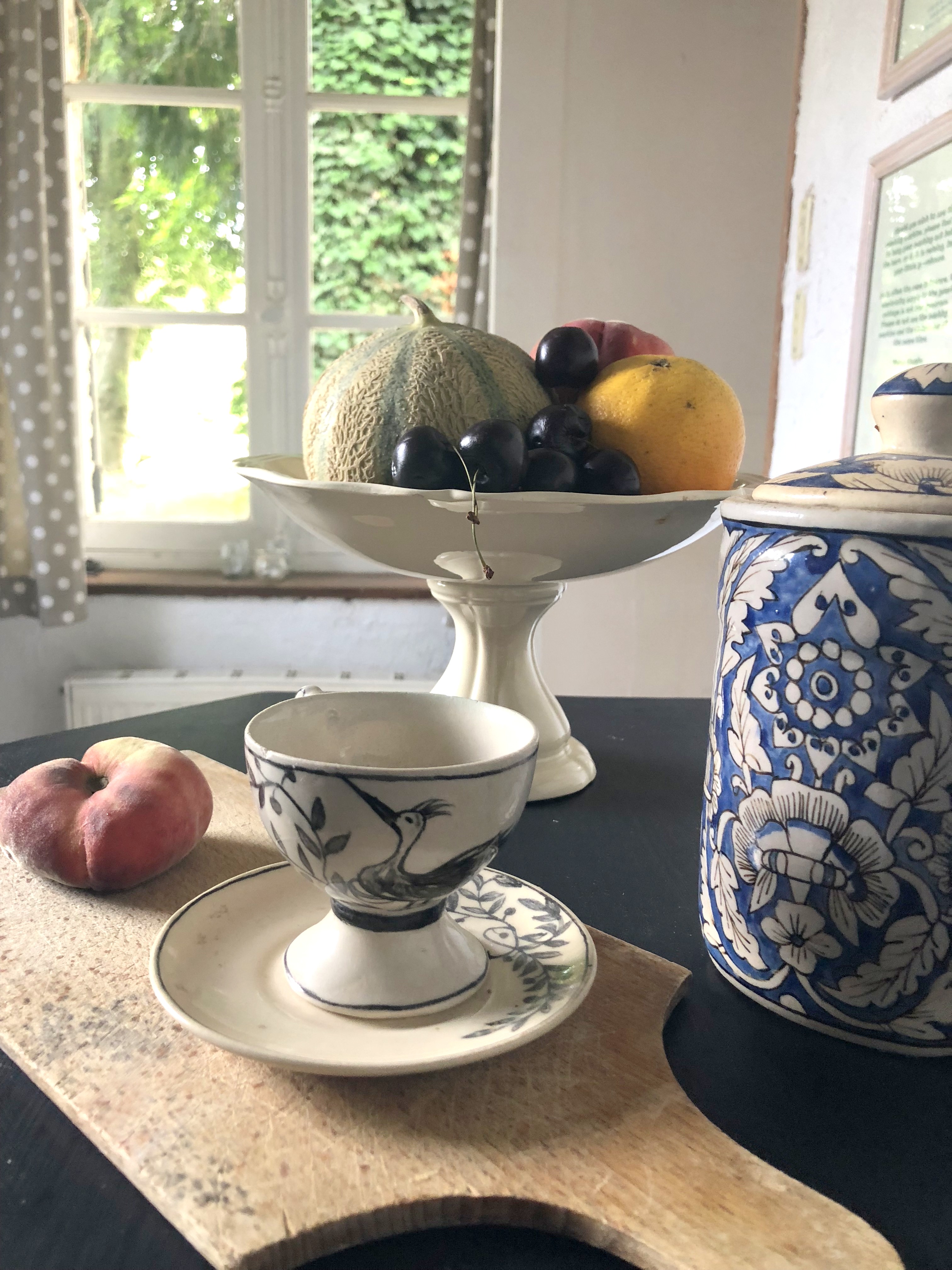 ~a compote in Sharon Santoni's guest cottage full of fresh fruit upon my arrival this summer. See more
here
.~
~The Simple Sophisticate, episode #241
---