Sun, 17 February 2019
248: 12 French or (Set in France) Feel-Good Films I Love (having premiered in the past 10 years)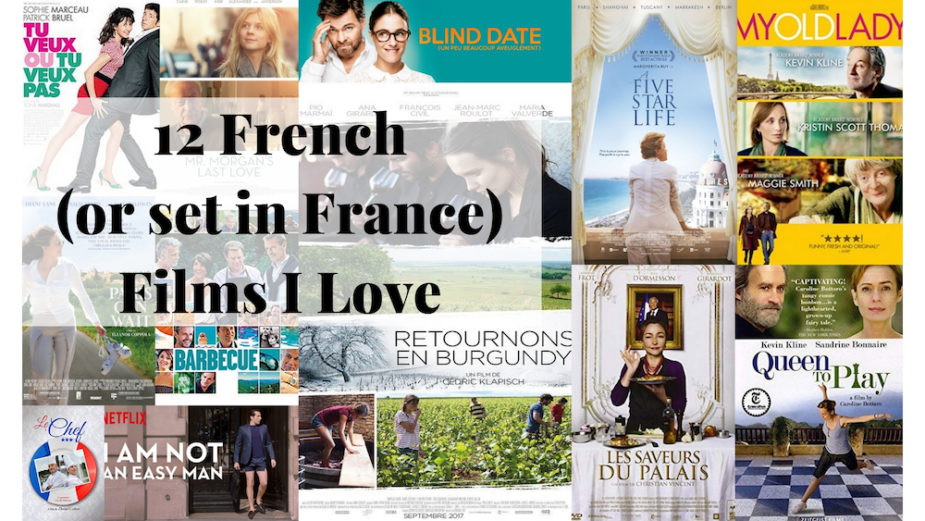 Over the years I have recommended, reviewed and shared a long list of French films or films set in France either as Petit Plaisirs in previous podcast episodes, in the weekly This & That under the Francophile Finds category or during the annual TSLL French Week the past three years in August.
And as someone who appreciates simplicity and organization, I realized I didn't have one destination where readers/listeners could find my favorites. So today, that is exactly what I have done.
Understandably, there is a multitude of French films from decades passed that many people would place on their top list, but I wanted to share films I have loved that premiered in the past ten years.
As you will see, most are French films with English subtitles, but there are a few that are American films set in France, and one, I couldn't not help myself, that isn't French at all. It is Italian, but I learned about it while watching a French film in New York City's must-visit-foreign-films movie theater The Paris Theater (which is located adjacent to Bergdorf Goodman on the south end of Central Park). All of them are thoughtful, some more comical than others, but each will leave you in a contented mood having finished the film (and some will leave you with a voracious appetite - most for food, some for wine and others for . . . well . . . let's get to my list of the 12 French films I love).
1. Un Peu Beaucoup Aveuglement (Blind Date)
Released in France in 2015, this romantic comedy juxtaposes two tenants who need starkly different things in their lives in order to achieve the goals they have set. With merely a wall that separates them, the battle ensues and the humor begins.
First shared in episode #130's Petit Plaisir, you can listen to my full review there, and here is the trailer.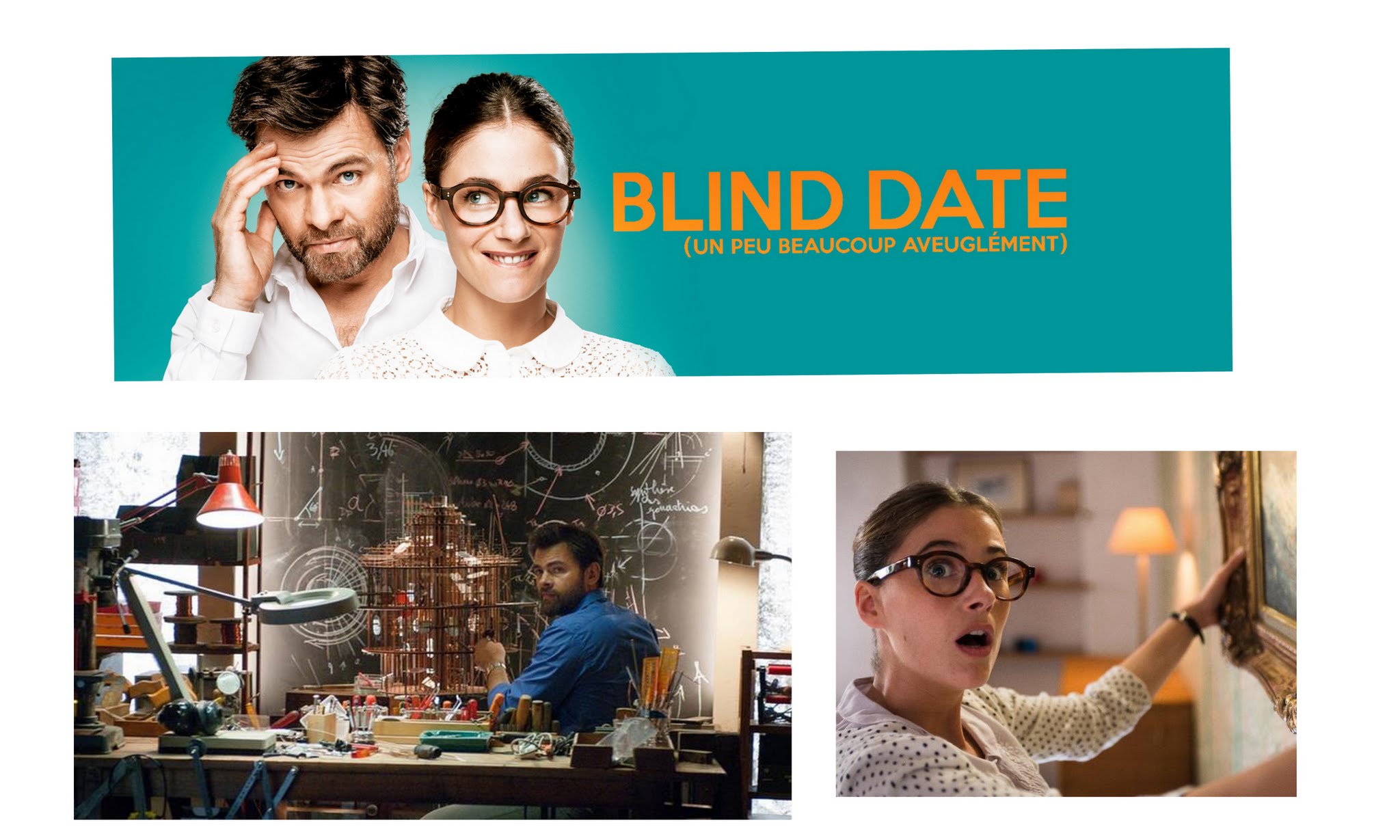 2. Barbecue
In 2015 I was looking for a light-hearted film, yet something to catch my eye's attention as well as pique my curiosity. Released in 2014, Barbecue is a French film situated the majority of the time in the countryside of south France, but also in the city of Lyon. Amongst a group of long-time friends, one suffers a heart attack only to have it prompt him to question his entire life's approach to living well. Enjoy the laughter, the camaraderie, the tears, the frustration and the ultimate happy ending. Available on Netflix, be sure to put it on your watch list.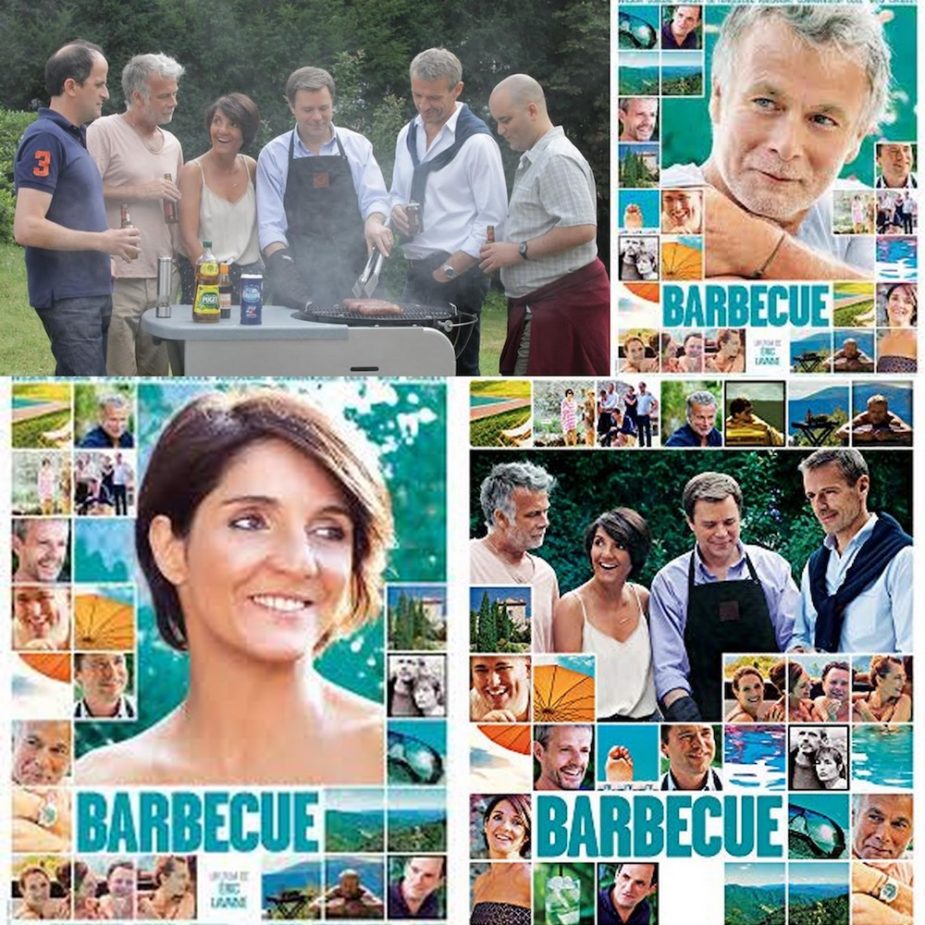 Last year I had the opportunity to watch a new film which debuted on Netflix a few weeks ago, I Am Not An Easy Man. Not only will Francophiles appreciate this modern film as it is set in Paris and is written in French, but with the recent swelling of awareness surrounding the #MeToo movement and #TimesUp, the lead role stars a male chauvinist's whose life is flipped upside down when after a concussion he wakes up in a matriarchal world in which men are inferior to women.
The satirical plot will perhaps have you laughing at times until you take a moment, pause, and then recognize how conditioned society has become to accept certain behaviors, roles and expectations of each gender. Watch it, absorb the message and then live more consciously. I know I was taking serious note of the message. The last scene alone was all too real of a wake-up call of where society is and the progress that still needs to be made.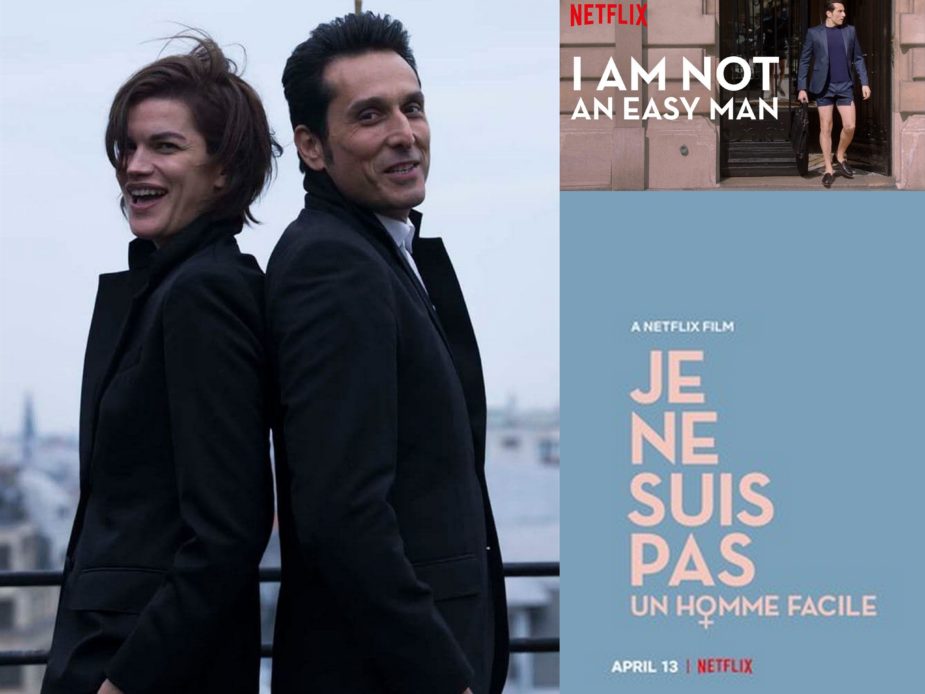 4. Last Love
In 2013, Mr. Morgan's Last Love, aka Last Love, starring Michael Caine as a bereaved widower living in Paris, debuted. Co-starring alongside French actress Clemence Poesy, a jovial dance instructor, this film was a Petit Plaisir in episode #60's. While critics did not like the film, I found it unexpectedly lovely. The friendship between the two, the unexpected introduction to people Clemence's character may not have met, there is great love shared throughout the film from the love the retired professor shared with his wife, to the current relationships being built to the future love Poesy's character will embark upon.
The film is based on Françoise Dorner's French novel La Douceur Assassine, and while the main character in the novel is French, the screenplay was written with Caine in mind for the part. The title reflects the widower's contemplation with ending his life, and it is the young dance instructor that he meets that begins to change his mind.
5. Sex, Love & Therapy (2014) aka Tu Veux Ou Tu Veux Pas (Do You Want It Or Not?)
Let's lighten it up a bit, and Sex, Love & Therapy are certain to do just that. Sophie Marceau and Patric Bruel star in this French romantic comedy about a marriage counselor (Bruel) who is trying to get over his love for sex, but his new assistant (Marceau) is not making it easy.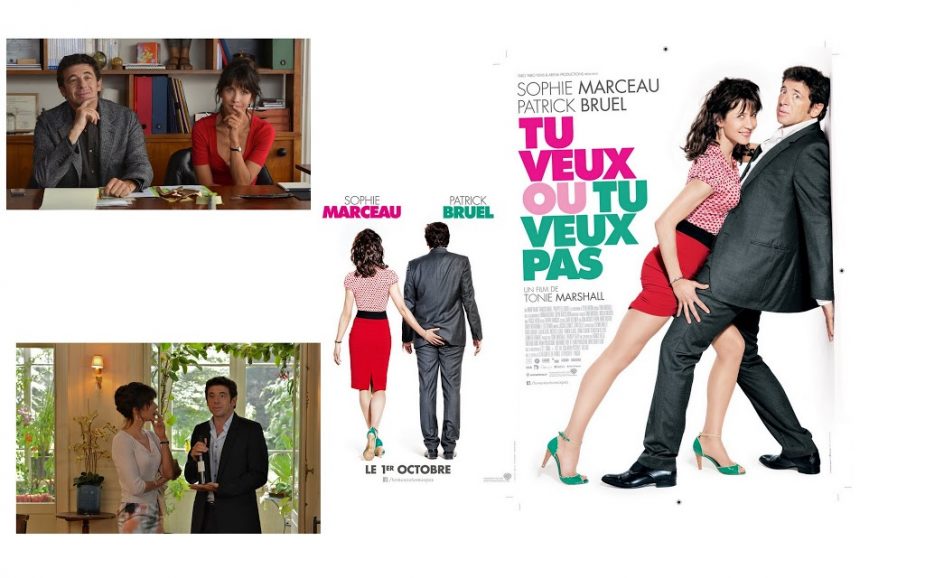 When I read the review of director Cédric Klapisch's new French film in The Wall Street Journal, I immediately put it on my watch list, and since then I have had the opportunity to view the film and enjoyed it immensely.
Centered around a family vineyard and the dilemma of what to do when the patriarch passes, the three children come together, squabble, remember and then decide on the best path. The cinematography will transport you to the rolling hills of Burgundy and you will be spoiled with footage watching each season in the vineyard. It is a pure treat and a wonderful examination of siblings who dearly love each other, but are faced with a tough dilemma. Don't worry, the ending, I have a feeling will satisfy.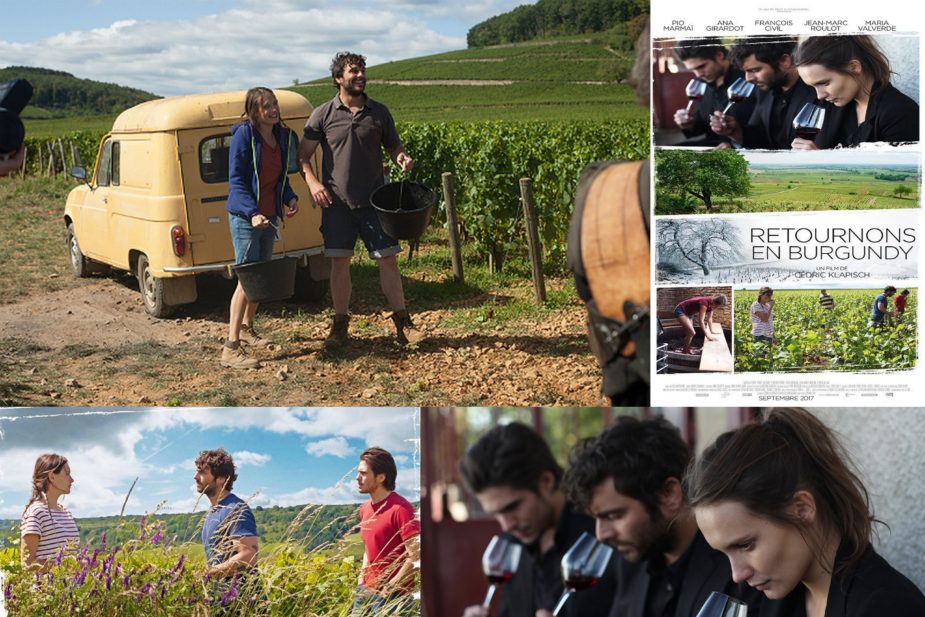 An American film, starring Diane Lane, Paris Can Wait was released in 2017 and was the Petit Plaisir episode #160. Written, directed and produced by Eleanor Coppola. Yes, that Eleanor Coppola, wife of Francis Ford Coppola (The Godfather series, The Outsiders, etc.) for 54 years. Debuting at the Tribeca Film Festival, Paris Can Wait is Eleanor's first narrative feature film, but you wouldn't have known. Now, not all the critics are loving it: The Boston Globe felt it was strained and relied too heavily on clichés, even those who thought they would love it came away unsure due to the ambiguous ending, but it is precisely the different approach to making the film that makes it lovely.
Coppola has shared that the film's plot was inspired by her own life (be sure to read the San Francisco Chronicle's interview with her here), but not every piece and parcel of the story (there was no male companion). Along with the struggle Diane Lane's character (Anne) wrestles with is what Coppola herself did as well, the "'inner conflict, the push and pull' she's felt her whole adult life about pursuing her own creative ambitions while raising three children and supporting her husband's career". As well, both women (the character and Coppola) have suffered the loss of a child which is briefly, but touchingly included in the film.
Some readers have shared with me, they didn't enjoy the insinuation of infidelity, but I think that may be taking it further than Coppola intended as nothing occurred, merely adoration and a woman (Anne) who was keenly aware and steadfast. What Anne's journey does do for her is awaken her to her strengths, to her passions, to the realization yes of her imperfect, but still very adoring husband. And by not giving viewers the concrete ending, leaving us wondering, Coppola does something I must applaud her for: She doesn't tell us how to think.
As someone who has been immersed in Hollywood due to her husband, then daughter and son's successful involvement with silver screen productions, she doesn't fall prey to the formula. Maybe she does have a sequel in mind, but I hope not only because this film, as she has stated, took six years to raise funds as it wasn't full of "aliens, nobody dies, there are no guns and no car crashes. There was nothing that an investor wants to invest in. No sex, no violence". Rather it was a piece of her life she wanted to share and explore, and in so doing, she allows the viewers to ponder what we don't often see in movies: a leading female role who is complete all by herself so long as she embraces her passions, lets herself feel what she feels, appreciates her allure which may be initially noticed due to her beauty but is profoundly powerful and substantive due to her intellect and character.
And whether or not she remains with her husband (who isn't perfect) or explores her attraction to Jacques, played by Arnaud Viard (who also isn't perfect or ideal either) shouldn't be needed for a happy ending. What the happy ending is is liberation for Anne who hears the reminder from Jacques to share her talents with her husband (and perhaps the world if she so chooses), and to savor the pleasures of everyday moments and food without rushing to Paris.
~Escape to France: TSLL's New French-Inspired Playlist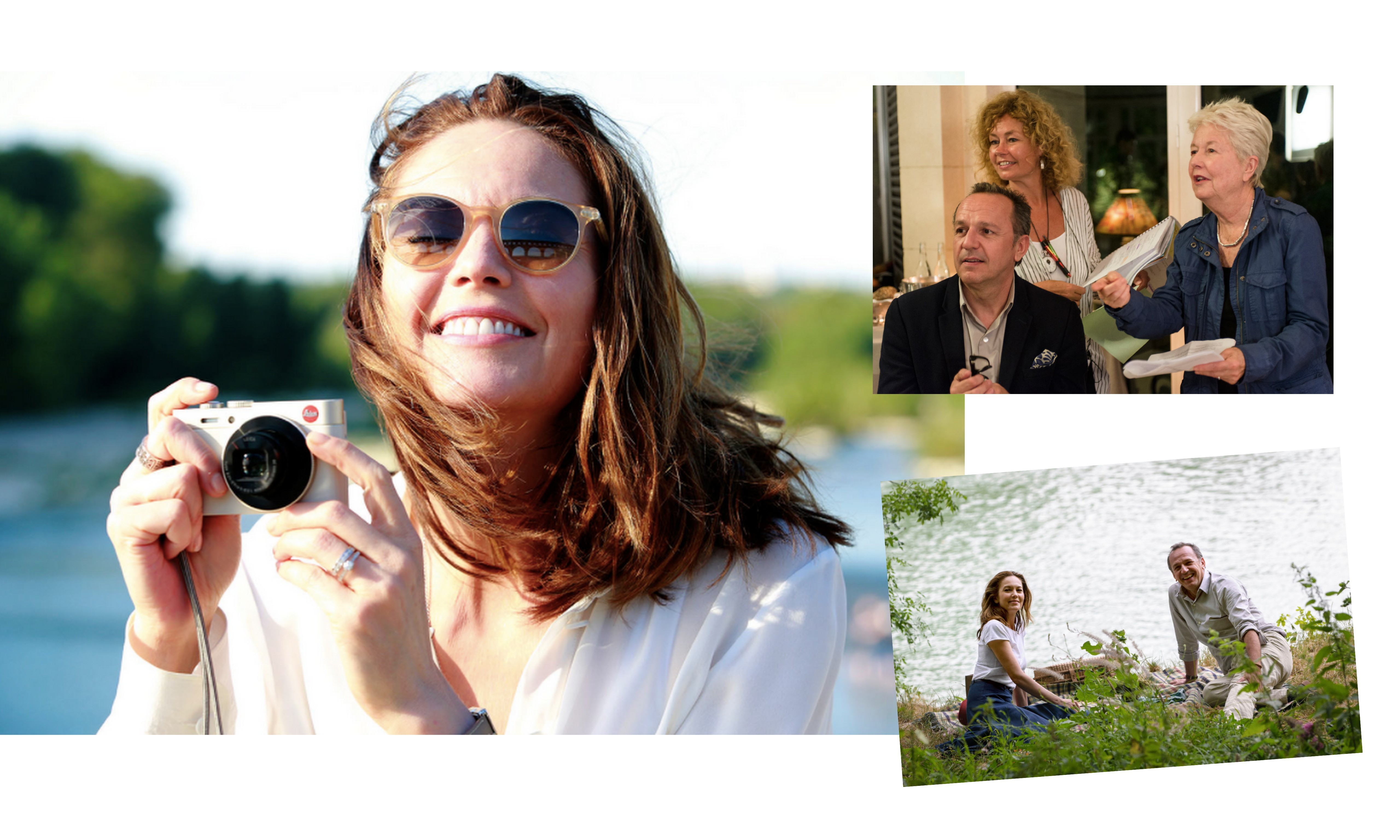 8. My Old Lady
The third and last American film, based in Paris, My Old Lady is film involving love, unexpected treasures and a renewal of life. Kevin Kline stars in the directorial debut of Israel Horovitz. Upon arriving from New York, Kline's character is set to liquidate his estranged father's Parisian property, but discovers a refined old lady as the tenant. While waiting to determine how he can acquire his asset, he comes to learn that the old lady (played by Maggie Smith), was his father's lover for 50 years, as well as meeting and becoming smitten with the old lady's daughter played by Kristin Scott Thomas.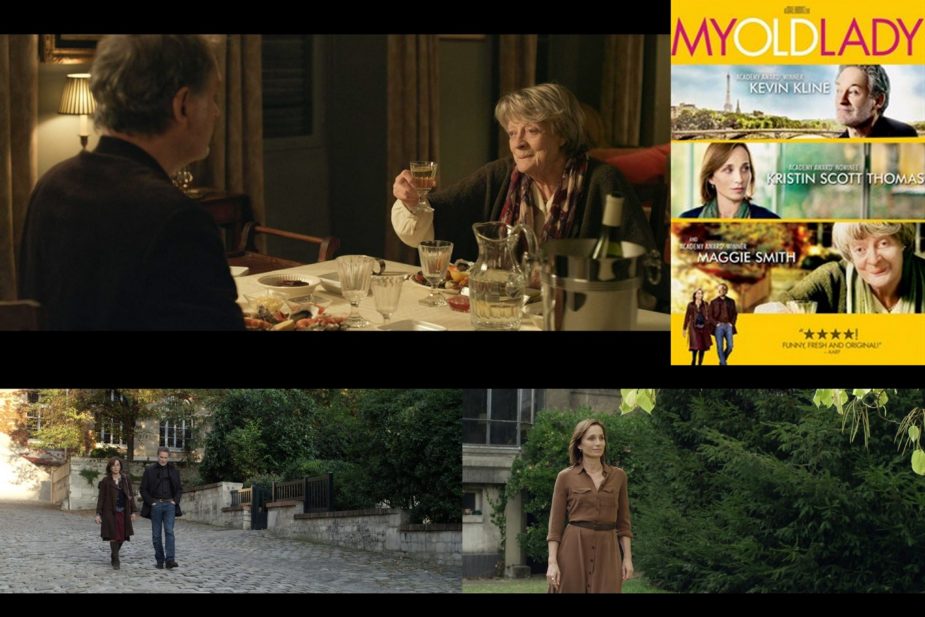 Queen to Play is the most recent French film to be shared as a Petit Plaisir, and you may remember it was reviewed in episode #242. Kevin Kline also stars in this film, and while a much smaller role, it is his first role in a French film. Released in 2011, Sandrine Bonnaire stars as Héléne, a wife and mother who is a housemaid not only at a luxury hotel in Corsica, but also for Kevin Kline's character's home in the country.
Héléne becomes curious about the game of chess after watching a couple flirtatiously play a game in the hotel where she works. In hopes of bringing sparks to her own marriage, she discovers she has quite the talent for the game with the help of Kline giving her practice sessions.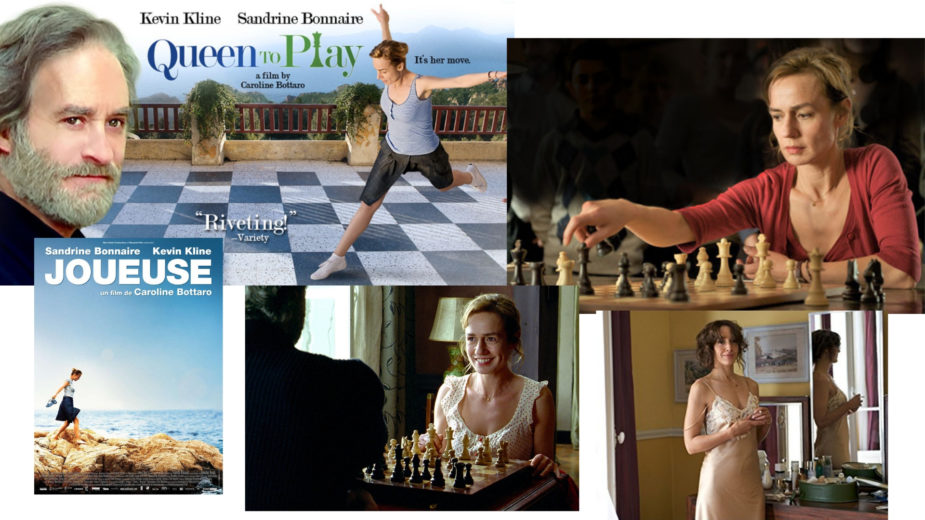 "Did it meet your expectations even if you have felt at times uncomfortable or lonely? You're still in time to choose, in the future, a more comfortable and protected solution – maybe more suitable to the needs of a family. It is well, to keep in mind, however, the happiness and well-being and strictly personal concepts. For some people, the sense of freedom and adventure is an essential part of the experience. Trust your instinct. This is your journey. The route to take is up to you. Have a safe journey." –A Five Star Life
Upon watching the foreign film A Five Star Life, the ending will be an untraditional jolt to an American audience as it will deign to allow the heroine to journey into the credits in absolute contentment with her own company. The quote above is stated by Irene just as this last scene unfolds, and as I was collecting all of my sources for today's post, I couldn't help but realize with certainty that Irene is indeed the epitomization of self-actualization.
Why? You may ask. Does one have to journey through life alone in order to be self-actualized? Absolutely not. But what Irene exhibits is the knowledge of herself and the world around her. She is not limited by what society purports to define as a "happy life", but rather investigates and discovers what happiness is indeed for her while accepting that others may, and many do, have a different definition.
While the language is Italian (with English subtitles), based on the trailer and the story line, and the premise that "real luxury is the pleasure of real life. Lived to the fullest, full of imperfections". It aligns quite nicely with living simply luxuriously, non?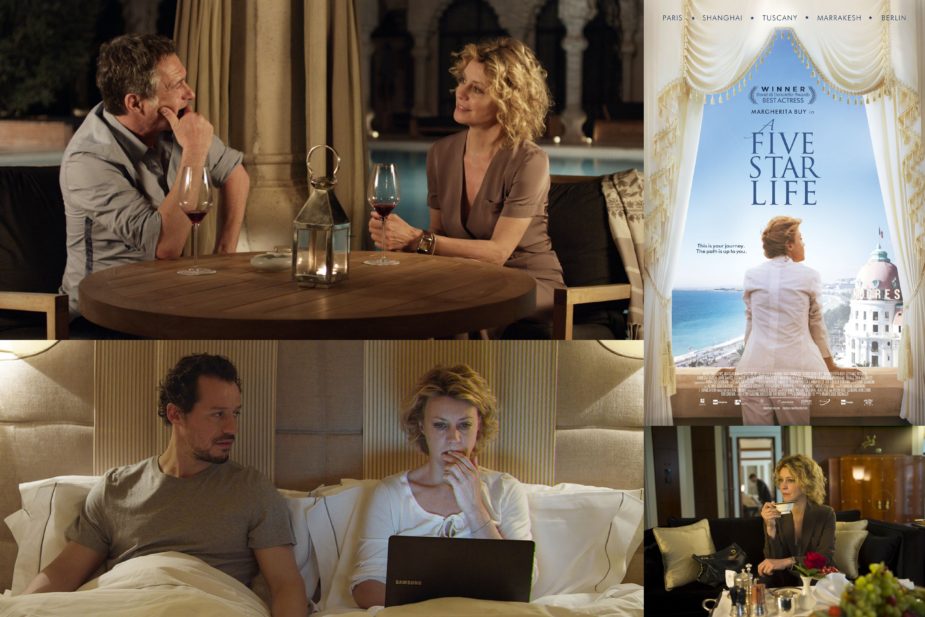 11. Le Chef
Now I am going to make your mouth water and your appetite perk up with the last two films of recommendation.
Haute-cuisine and France, a beautiful pairing indeed, come together for a light-hearted comedy starring Jean Reno and Michaël Youn in Le Chef. Written and directed by Daniel Cohen, a young self-taught chef played by Youn is far from lucky in his pursuit of professional success and happens on a star chef (Reno) who is in danger of losing his reputation and his restaurant. The two come together to help themselves, but end up helping each other along the way.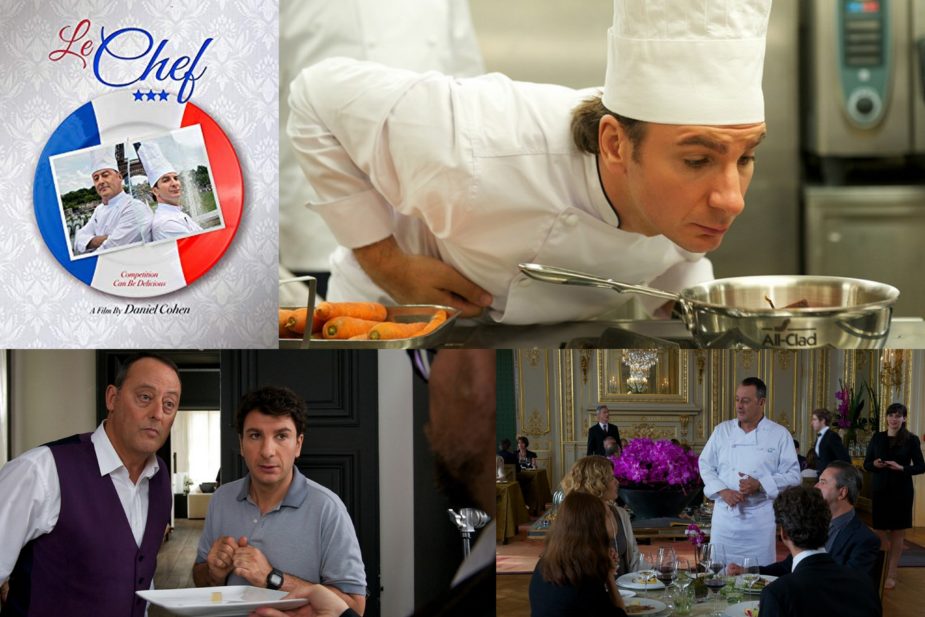 The story is based on the real-life case of Danièle Delpeuch, a lesser-known provincial chef and restaurant-owner who in the late 1980s was summoned by President François Mitterrand to be his personal cook at his official residence, the Elysée Palace. Catherine Frot stars as Hortense, the chef chosen by the French president and Jean d'Ormesson plays Mitterrand. An interesting point to share is that Jean d'Ormesson, not an actor, will be instantly recognized by French audiences as he was a writer and journalist and during Mitterrand's career, was one of his toughest adversaries.
Back to the film, based on Mitterrand's choice for his chef - The President prefers the traditional cuisine from his childhood and finds Hortense to be the chef he is looking for to the chagrin of the rest of the cooking staff.
Come with a full stomach otherwise your tastebuds will be tempted throughout. Or perhaps come with an appetite and make sure you have reservations at a delectable French restaurant afterwards.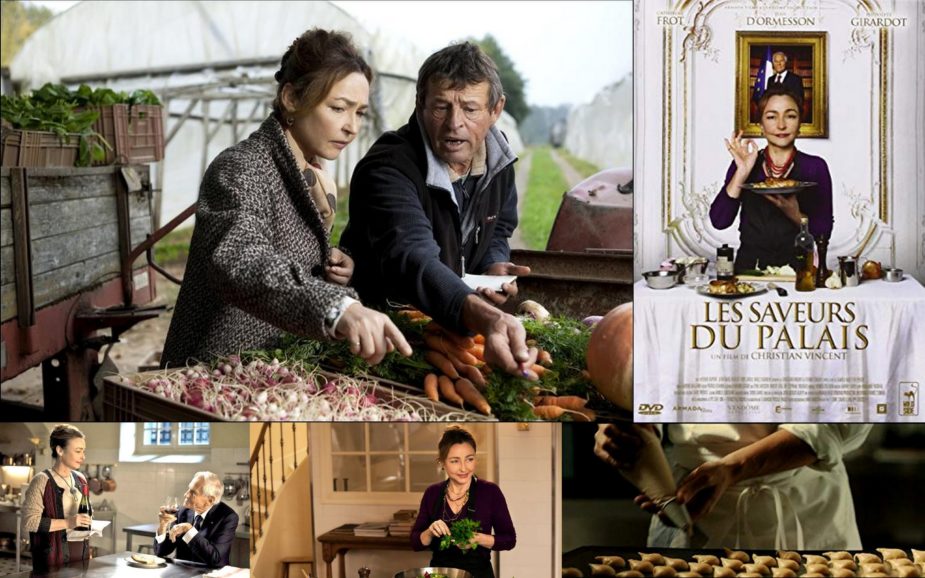 Oh, my. I do hope you have discovered a film that tickles your curiosity, or perhaps one that you would like to watch again.
There is something about watching a film that enables you to slip away virtually to another part of the world that truly offers a respite from whatever is going on in your life. And then when we add the necessary requisite of paying attention to the subtitles, our full attention is captured.
Before long, if you are like me, you will begin to hear the language more than you knew you could and not look at the subtitles as often.
Wishing you happy viewing and bonne journée!
~Listen to all of TSLL's French-Inspired podcast episodes
~The Simple Sophisticate will return with a new episode on Monday March 4th. You can view the entire 5th season schedule below. In the meantime, next Monday, stop by for an Inspiration/Motivation post to kick off the week.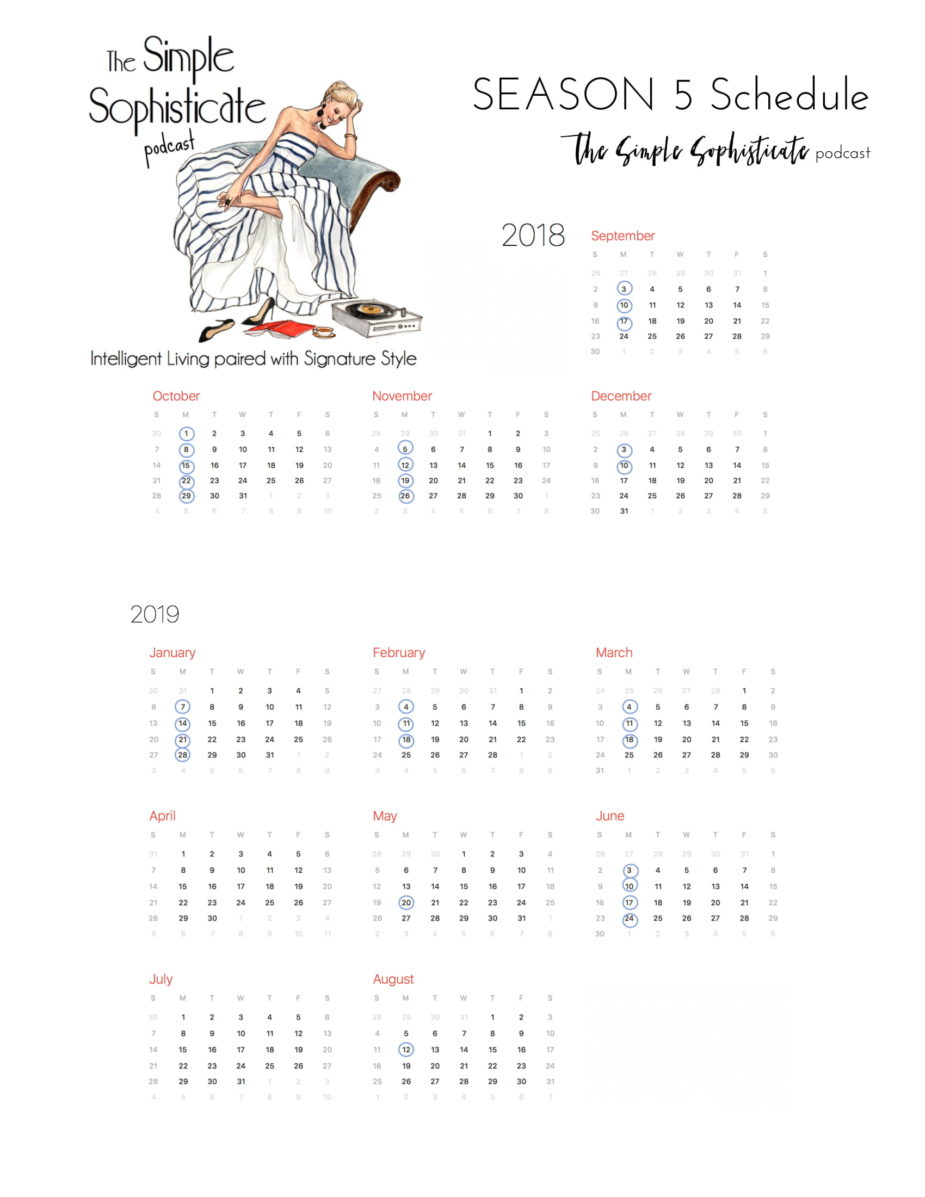 ~CORRECTION: In the taped podcast, I errantly stated The Paris Theater in NYC was adjacent to Saks. It is actually adjacent to Bergdorf Goodman. (Evidentially, it has been too long since I have visited the Big Apple, and I need to return sooner rather than later. ?

~SIMILAR POSTS YOU MIGHT ENJOY:
~TSLL's French Cafe Jazz Playlist
~Top 10 French-Inspired Posts in 2018
~All You Need to Know About the Markets in Provence
~6 Cozy French Mystery Series I Have Enjoyed (posted in Feb. 2021)
~Round-Up of TSLL's 2018 French Week
Petit Plaisir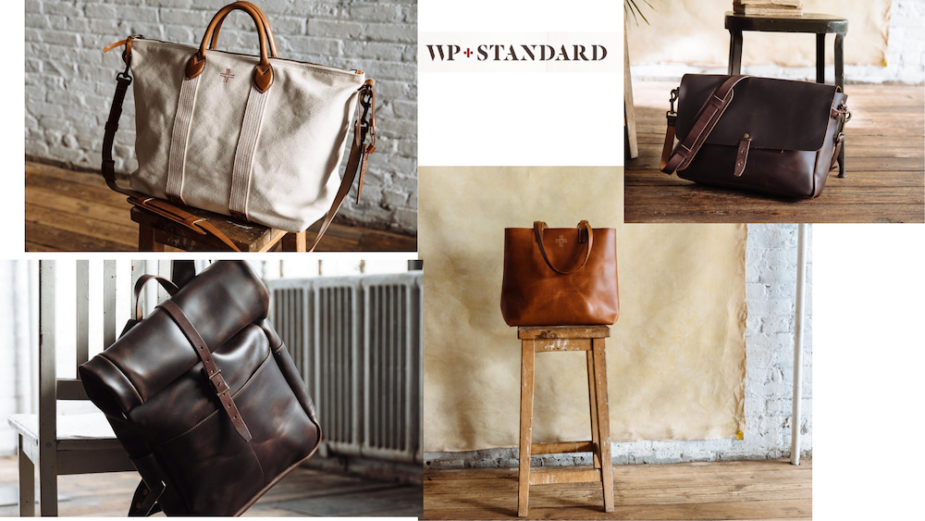 ~The Simple Sophisticate, episode #248
---
Sun, 10 February 2019
247: My Interview with Stylist Scarlet Chamberlin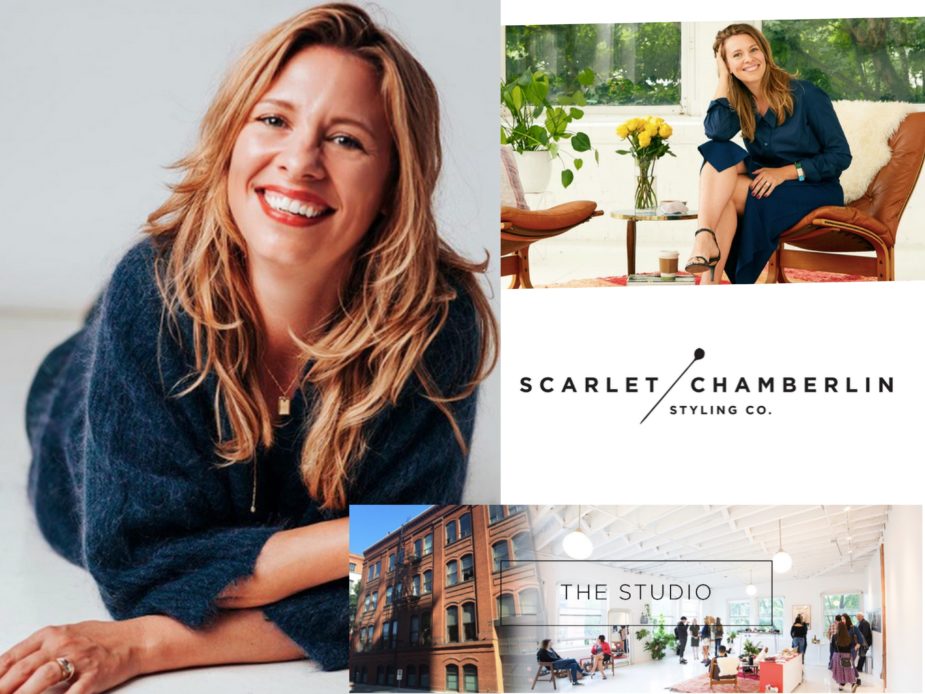 In today's episode I had the opportunity to chat with Portland, Oregon, based stylist Scarlet Chamberlin who has styled women and men as their lives begin to evolve along their journeys.
Having styled clients for the red carpet - the Academy Awards and Golden Globes - she works with everyday individuals seeking a style that aligns with where they are and where they want to go in their lives.
In today's episode we talk about how her career began in styling (she began in 2010), what services she offers to clients (see the list below), how Scarlet will help unearth your precise style, as well as insights about the styling process and how it plays a far more profound role in our lives.
Scarlet's passion will be made evident when you tune in, and as many readers and listeners have reached out to me in search of a stylist, whether in person or online, the good news is she does both, and I could not recommend her more highly. You will be in very good hands. Have a look below at more links and information shared during our conversation and be sure to view Scarlet's website for more detailed information.
Scarlet Chamberlin Styling Co. (website)
Designers recommended and mentioned during our conversation

Clothing:
Handbags:

Tah (like Yves Saint Laurent, but not the price)

Jewelry
~Below: Have a look at the video discussed during the episode of style Scarlet captured during her travels in Paris this past summer. Just listening to the music will make you want to hop on a plane to the City of Light and don your stylish best wares.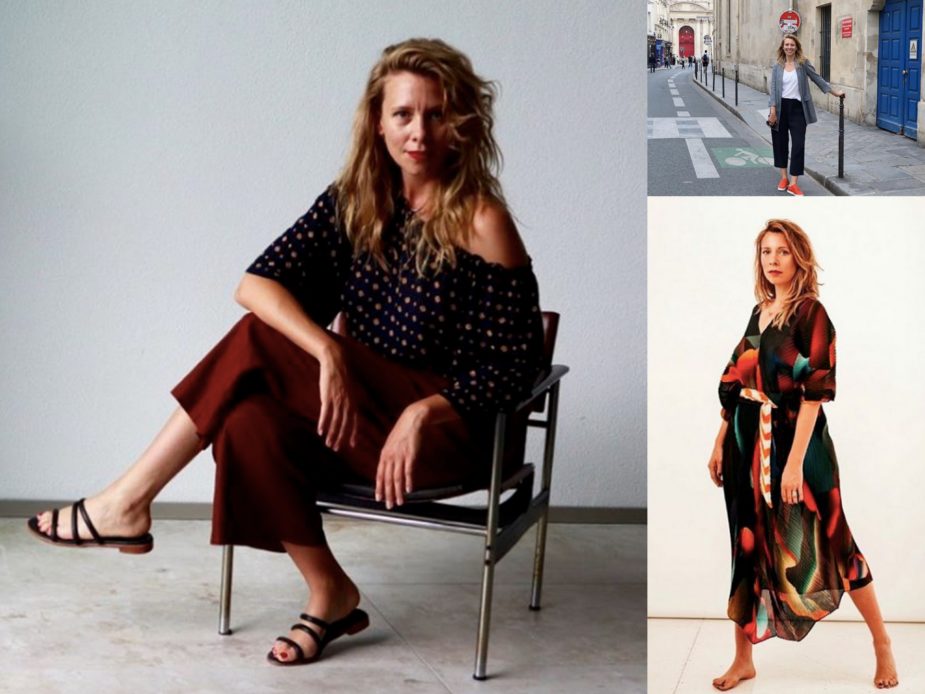 ~stylist Scarlet Chamberlin~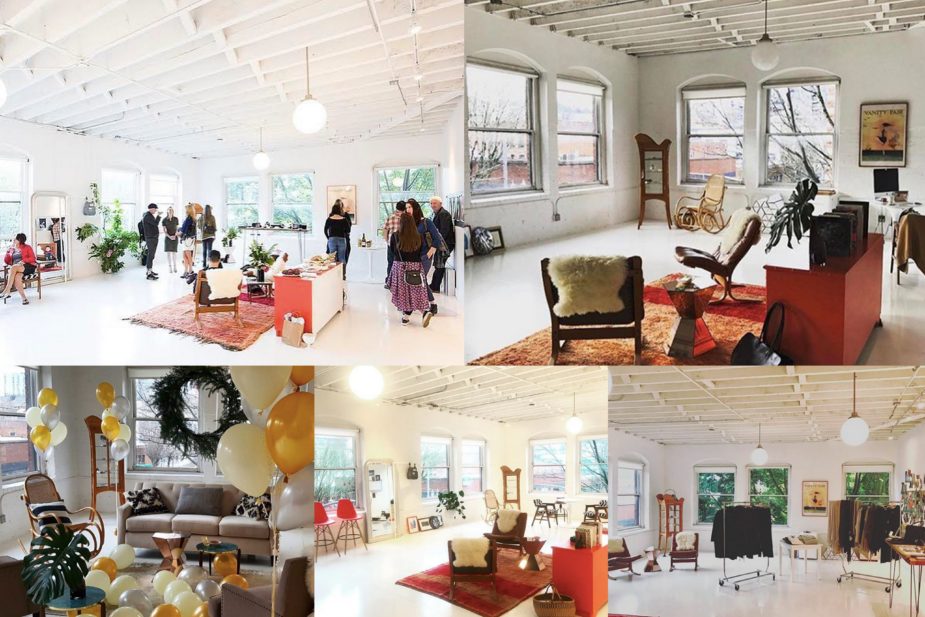 ~Scarlet Chamberlin Styling Co., Studio in Portland, Oregon~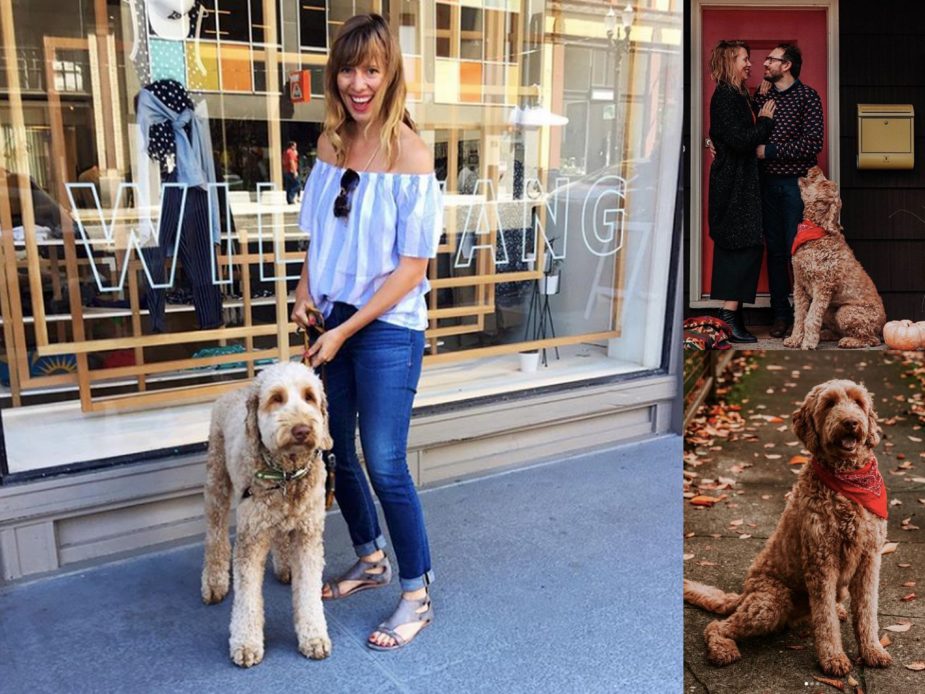 ~Scarlet with Gunnar (golden doodle) and her husband~
~View more episodes of The Simple Sophisticate
---
Sun, 3 February 2019
246: Why Not . . . Tailor Your Life to Fit You?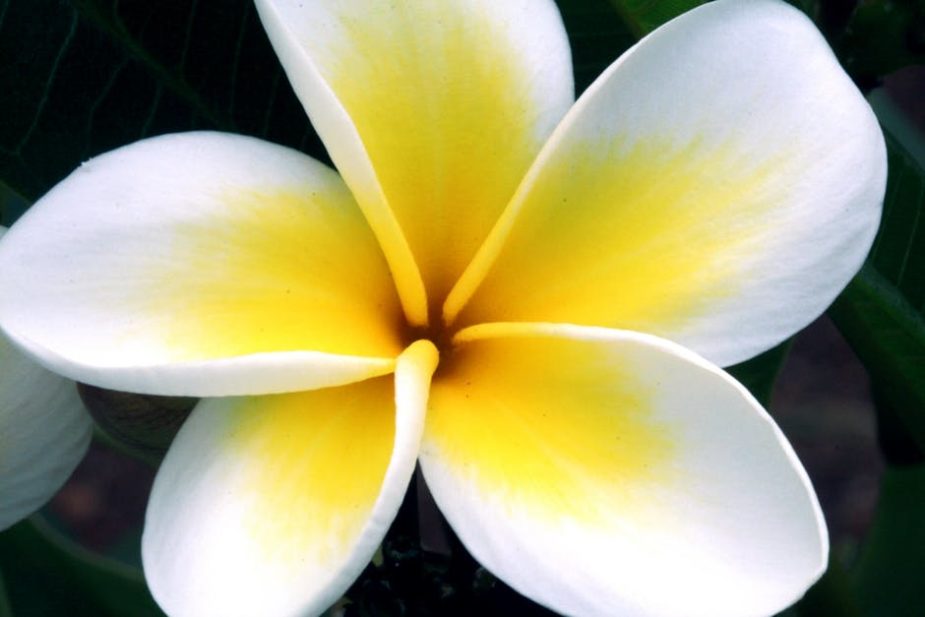 "A well-designed life is a life that makes sense . . . a marvelous portfolio of experiences, of adventures, of failures that taught you important lessons, of hardships that made you stronger and helped you know yourself better, and of achievements and satisfactions." —Designing Your Life: How to Build a Well-Lived, Joyful Life by Bill Burnett and Dave Evans
At the heart of choosing and the actively living a simply luxurious life, is to live a life tailored to each of us. It will be unique, it will be thoughtfully constructed and a dynamic being, as our lives continually grow, evolve and expand due to our curious natures.
As I share in my new book Living The Simply Luxurious Life: Making Your Everydays Extraordinary and Becoming Your Best Selves, I have been tailoring my life unconsciously since I was a young girl, and now consciously as an adult for the past two decades. Tailoring takes energy, intention and a desire to understand and then the courage to apply what we learn to our lives. It can be difficult at times, but ultimately, it is greatly rewarding as we are living in accordance to our true nature and discovering all the potential we have within us.
Editing our lives - removing what does not align with our priorities and dreams, and making room for what enlivens us and brings us joy is a highly beneficial process.
Imagine that dress that looks exquisite on the model or the hanger, and you know the color is precisely what will make your skin and smile glow if only you could shorten (or lengthen as it usually is in my case) the hem, taper the waist, but broaden the width of the shoulders and make the neckline fit just so.
The dress in this instance is your life - you love living life, you are consciously aware of how awesome it is and the opportunities that could potentially come forth if only you had the time and energy to see them and then capitalize upon them.
The tailor that will make the necessary changes to make the dress fit perfectly for you uniquely is you (with the help of experts in their field - i.e. books, writers, etc.). And yes, the tailoring will take time, but with careful awareness, the little changes begin to make a significant positive difference in how your daily and overall life begin to feel as you live the changes you have made.
This is to tailor your life to fit you. And it is absolutely worth the time it will take. In fact, I have a feeling if you are a reader/listener of this blog/podcast, you had already been a tailor of your life for some time. But as the quote below reminds, a well-designed life isn't something you tend to once and complete. Nope. Much like our favorite dress, we may need to adjust it over the years in all sorts of ways, but the dress (i.e. our life) is capable of adapting if we have made good decisions along the way.
After all, our skin tone, eye color, hair color (okay, this can change if we want it too), height, shoe size and temperament do not change. We simply become better at understanding how to complement and enhance and thus, bring forth to the world who we truly are. And that is why we need to be a tailor of our lives, which is an ongoing job.
"A well-designed life isn't a noun — it's a verb . . . your life is not a thing, it's an experience; the fun comes from designing and enjoying the experience."
1. Follow What Brings You Joy
"Follow the joy; follow what engages and excites you, what brings you life."
2. Create an Activity Log for 2-4 months
Log your energy and engagement levels for each activity, noting the specifics of said activity, the environment you find yourself (physical, emotional, social, etc.), what type of interactions you have with other people, other things - machines, etc., what objects were part of the experience - technology, analog, sporting equipment, instruments, etc. and who else was with you as you engaged in the activity?
3. Plan small rewards after completing "energy-negative" tasks
4. Let go of Agonizing over what the "best choice" is
"You can't make 'the best choice' because you can't know what the best choice was until all the consequences have played out. You can work on making the best choice you can, given what's knowable at the moment."
When I read this part of the book, I acknowledged that I can agonize from time to time, especially when it involves decisions of great risk or great change, but when I read the quote above, I was put at ease. When we replay over and over again in our minds the "what if's", we are agonizing and thus expending energy that would be better placed moving forward and letting go. Moving forward and letting go, trusting that we made the best choice with the information we had at the time will enable more 'best choices' to be made in the future.
5. Practice self-discipline
The art of letting go of agonizing and being able to move on takes self-discipline as it will be a habit you will have to break if you have been a seasoned 'agonizer'. However, eventually the skill of letting go once the decision has been made and moving forward takes place will become habit as well. To frame it different, choose happiness. Better still, choose contentment. If agonizing does not bring you either of these feelings, then let it go.
"Happiness is letting go of what you don't need."
Now that you know in what ways your life would be best tailored to you, below are a few concrete areas to consider so that your everyday life - the want-tos AND the have-tos - can work best for the life you want to live.
1.Automate what you can
Last year, I shared 12 ways to automate your life. Be sure to check out the post to discover specifics everyday or routine tasks that can be tended to once and not repeatedly. Some of the ideas include finances, savings, bill paying, regular beauty items, etc.
2. House cleaning
Whether you have the luxury of hiring someone to do the deep cleaning regularly or you are the cleaner of the house, find a system that is efficient both in energy and time. I have done both, and currently, feel fortunate to be able to have someone clean my house once a month while I maintain it with weekly pick-up cleaning sessions in between. However, this hasn't always been an option, so I have followed a weekly and then seasonal cleaning schedule that enabled me to not have too large of tasks if I had put them off, but also make sure the big items (windows, refrigerator) were cleaned on a regular basis.
~Here is a detailed post (you can also find an expanded version in my 1st book) of cleaning tasks to organize and ideas for simplifying - Cleaning Your Sanctuary — Tackle and Simplify
3. Reading material
Thoughtfully edit out and welcome what you enjoy, what keeps you informed, but without the excess. I recently discovered that simply by asking for a particular partial delivery (weekends only), which was more to my reading schedule and interest, I could not only save money, but reduce the amount of newspapers I was having to recycle.
Currently, I have reduced the number of magazines I subscribe to (here is a list of all of the magazines I have subscribed to at one time or another, but I do not subscribe to all of these now), and I also subscribe to three newspapers: The New York Times (Sundays), The Wall Street Journal (weekend) and The Washington Post (digital).
4. The Market Shopping
From making sure your canvas totes are already at the ready, as well as cotton mesh bags for produce so that no more plastic needs to come home with you, creating a place for these items will reduce extra bags that you will need to recycle and help the planet as well which will make you feel good for doing a small part to help.
~9 Ways to Organize Your Kitchen, Improve Your Health and Help Out the Planet
5. Bring in the Small Luxuries
What brings you joy? What delights you during your day in your home or in your daily life at work or going about your regular business? We have spoken abundantly about small luxuries on the blog/podcast, so this idea will come as no surprise, but this is where you tailor the small luxuries that will elevate your everyday - whether it is always having fresh flowers in the house, to having beautiful French candles to help you wind down at the end of each day, welcome small luxuries into your life. Discover 27 ideas for bringing simple luxuries into your life in this 2013 post.
~Why Not . . . Indulge in Simple Luxuries?
6. How to Best Stay Informed without Becoming Overwhelmed and Anxiety-Ridden
In 2017, episode #187, I shared a list of 9 ways to Create a Healthy Approach to Staying Abreast of the News, and ever the advocate for staying informed, I also have experienced first-hand that there is also a breaking point for all of us when it negatively effects our lives. This is where tailoring is crucial for our mental and emotional health, which does contribute to our physical and then overall health.
One significant change I have made over the past year is HOW I receive the news. Instead of watching it (the only news programming I view is NBR - Nightly Business Report - which focuses on solely economic news), I read or listen to the news. By doing this I am choosing when I listen, and or read, and I read my daily news brief each morning, sometimes a few articles that interest me and then save my Sunday reading for reading the entire papers (the sections that most interest me). This has helped me make the shift to be less reactive and more responsive thoughtfully and when I see necessary.
~episode #145, Responding vs. Reacting: The Difference
7. The environments in which you live and work
Whether it is our home where we have much more control to design our environments or our workplaces, where we may not have as much, but we can still pay attention to what we do, doing so for each is one of the most significant tailoring jobs we can take on to improve the quality of our lives.
~Why Not . . . Create a Sanctuary? 7 Ways to Get Started
~11 Ways to Make Any Home Your Sanctuary, episode #108
~For Introverts in the Workplace: 8 Ways for Introverts to Thrive in the Workplace, #6 speaks to cultivating a sanctuary at work
~The Importance of Cultivating a Sanctuary, episode #46
8. Your Signature Style
Style, whether it is our clothing, our homes, how we speak or how we go about living our lives, is a form of communicating with the world our life experience, our values and our dreams. To not at least be aware of this power, is to ignore a powerful way we can engage with our lives more fully and elevate them with our choices when they align with our true selves.
I have an entire Archived Section of posts dedicated to finding your signature style, but this episode/post will help you get started , episode #15.-
9. How we eat
Do you make food a source of pleasure as well as nourishment? Do you celebrate with food small and large moments of your life with those you love?
Food and how we approach engaging with food, how we speak about food, is an everyday part of our lives. If we curse food, that is negative energy we are bringing into our lives. If we berate ourselves for eating certain foods, that is a choice we are making before and after that negatively affects our lives, but we can tailor this part of our lives as well.
As we become knowledgeable about food, recognizing that we do not need to deprive ourselves, the food we eat, how we prepare it and how we approach creating the meals we enjoy with ourselves and others, can become a wonderful source of joy. Check out TSLL's archives on Health which is all about Elevating the Everyday Meal with Seasonal Fare (and also check out TSLL's new venture into the cooking show genre with The Simply Luxurious Kitchen - 8 episodes are now available).
10. The Big Life Decisions
In 2014 and again in more detail in my new book (2nd book), I share the "how" of Tailored Simplicity: How to design a life that is in alignment with your priorities, values, passions and talents.
So much of what is shared on TSLL is about designing your best life and tailoring to the unique person you are. Hopefully the above list will jumpstart you in the direction of paying attention to the little details that when tended to thoughtfully will make an impressive positive difference.
Most importantly, our lives our ours to curate. Often, we don't realize how powerful changes in our default thinking, in our default way of living can change the quality of our lives. The key is to live consciously, make the best decision we can at the moment and continue to enjoy the living part, which is the only part that truly matters. Even with the have-tos that will bring us to the destination we seek, there is goodness to be savored, appreciated and enjoyed. Living thoughtfully, letting go of what is done and making the most of what is and potentially can be has the power to make your life an awesome experience each and every day.
~TSLL's 2nd book is specially written to help readers tailor their lives to their most authentic selves. Discover how to cultivate and strengthen the many tools that will elevate success in your everyday life, career, relationships and much more.
~Living The Simply Luxurious Life: Making Your Everydays Extraordinary and Becoming Your Best Self (2018)
Petit Plaisir:
~Monty Don's French and Italian Gardens, Netflix
~French Gardens (3 part series), 2013
~Italian Gardens (4 part series), 2011
~Discover Monty Don's gardening books here
~Visit Monty Don's website for he posts monthly tips for gardening.
~Follow Monty Don (and his golden retrievers) on Instagram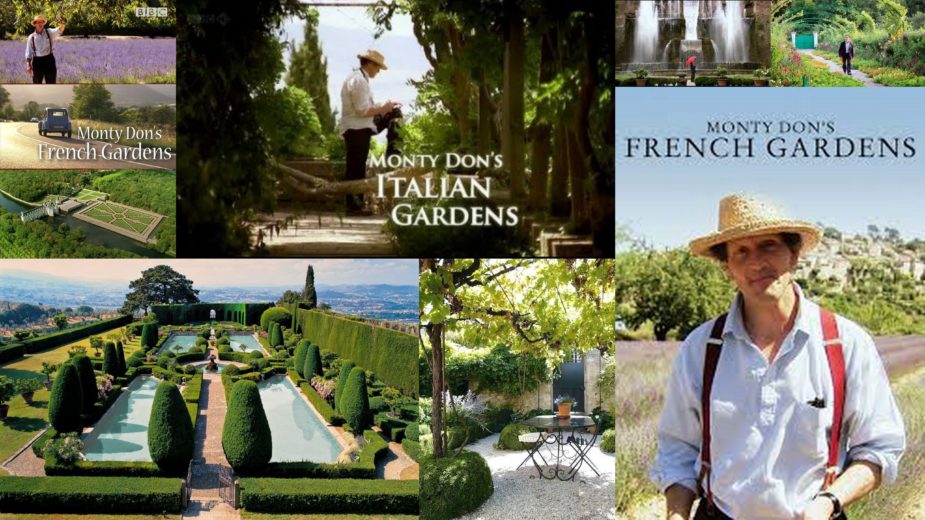 Monty Don's Italian Gardens trailer
Monty Don's French Gardens, clip
~The Simple Sophisticate, episode #246
---