Mon, 17 April 2017
151: 10 Style Tips to Embrace the French Woman's Approach to Effortless Chic
~The Simple Sophisticate, episode #151

"There is something about the French woman, a sense of freedom that must read and show in the way we dress." —Marion Cotillard
No one has yet pinpointed when the allure of French style came to epitomize the pinnacle of effortless, chic style, but nonetheless, the flattering stereotype continues to be perpetuated and this post will do the same.
Why? In all honesty, if you have been to France, you have seen it. You have crossed paths with the style seen in Paris that embodies classic staples worn with such ease and confidence that the woman appears to be on her own catwalk wherever she goes. Now not every French woman embodies the qualities oft associated with simple, chic, effortlessness just as not every American woman is intrigued by fast fashion and putting more in her closet (if you are a reader of TSLL, I am pretty confident you do not fall into that traditional American stereotype).
But since the French woman has lessons to share when it comes to the style of quality over quantity, and demonstrates how magnificent it can look, people from around the globe have taken note, which may be why so many non-French women have impeccable, signature style as well.
"What defines French Style? An effortless chic attitude - the Parisienne always wears great basics. It's about clever mix and match." -Evelyne Chétrite
Wherever we find the inspiration that moves us to shift and change our wardrobe, it is worth investigating exactly what the fundamentals are of that particular approach to style.
To begin, I must make a confession, I am not someone who enjoys shopping for clothes, but I do thoroughly appreciate and feel most confident when I know the clothes I am wearing work well on my body for whatever occasion I may be involved in. Thus, I have always wanted to drill down to how to cultivate a dependable, chic wardrobe that is versatile and lasts. So it was not a surprise when the French woman's approach to style caught my attention.
Let's take a look at how to incorporate the 10 fundamentals of French style into our lives so that we too can look our best, spend our money wisely and limit the time we spend in shops and online boutiques so that we can go about enjoying the simply luxurious lives we have created.
1. Staples over trends
"In an era of excess, Frenchness speaks to a certain kind of abstinence - but also of a noble refusal to compromise on quality, as well as the confidence to resist tacky gimmicks." —Lisa Armstrong, The Daily Telegraph
Watching the seasonal runway shows are great fun and full of inspiration and ideas what new way to wear a button up blouse or what to pair with a knee-length skirts, but don't hop on the bandwagon if it's a one-season phenomenon. How do you know if it's a one season phenomenon? Ask yourself, would you wear it if you hadn't seen it on the runway or if wasn't cheered by Vogue and the fashion elites? If the answer is no, then just appreciate it and move on.
Staples may seem safe or boring, but as we will discuss in #2, when you purchase well, know your body and tailor to your needs, you will shine. And the key word is you. You, rather than your clothes will be what everyone will notice and that is the intent to dressing well each time we step into our closets. Instead of considering what will draw attention, what will shock, what will woo onlookers, ask yourself "what will look best on me and help me elevate to feel and do my best?" Return to those clothes again and again and again, and you will never be disappointed.
2. Invest, don't skimp
A French woman will have Chanel ballet flats and maybe even a Mulberry tote, but she won't have oodles of ballet flats in her closet or more than a few handbags unlike an average American's closet that is overflowing with bargain finds that may have looked wonderful on the rack at Ross but no longer shine two or even five years later.
Hone in on what you need, save up and purchase what you love and will continue to use for years to come. My Lanvin ballet flats were an investment (always order one to a half-size larger than your regular size), but they were exactly what I had always wanted for years. When I finally purchased my first (I have two now - beige and black) pair, the price was expected, and I continue wear them at least 2-4 times a week (they continue to look wonderful and work with a long list of outfits).
3. Subtle over shocking
Choose neutral hues that work with your skin tone in order to infuse a multitude of options. The white jersey tee works beautifully under your blazer, but it can also be tucked into a pencil skirt worn with heels to offer a high/low look to the office. Don't forget to wear it under your leather jacket as well paired with your favorite jeans. Shocking, while fun, has a shelf-life. Subtle again allows the woman to shine rather than the clothing.
4. Fewer but better
You will have fewer items in your closet and what a beautiful sight that will be when you walk in. Clutter is stressful, too many choices can numb us and make it difficult to choose. Fewer, but better options simplifies the process but amplifies the outcome.
5. A skill rather than a sport
As I mentioned at the top of the post, I honestly do not like to shop for clothing. Beginning when I was a young girl, I became quickly frustrated looking for clothing that fit my tall frame and thus began to see wardrobe building as the goal, not a sport that would waste hours of my day. A significant part of why I share what I learn and discover about style on TSLL is because I want to alleviate the frustration that I had so that you too, whether you love shopping or not, will be able to shop well each and every time, utilizing your time wisely so that you can enjoy the life you have built. Do I love beautiful attire and the craftsmanship, absolutely. If I could snap my fingers and have the wardrobe of 10-15 staple items for each season hanging in my closet that look brilliant on my body, I would snap away and spend the time I would have been shopping walking my dogs, working on a creative project, traveling or any one of the hobbies I enjoy. And so TSLL exists to reveal the tools we all can possess so that we each can build our signature wardrobe without feeling we have to do so each season, because we truly do not if we shop well.
6. Keep it simple
A beautiful silk blouse paired with designer jeans that fall just to the ankle worn with a stunning pair of Roger Vivier flats. Nothing else. Classic pieces, quality pieces. Trust your purchases so that when you do pull them on and pair with them with the other items, you will know they work. Another reason to have fewer, but better items in your closet is that you become more familiar with them as you will have had them in your closet for many seasons. You will begin then to trust what you have, what looks flattering on your body and what other items might pair well with it. The simplifying of the process is a significant factor to loving and trusting your style.
7. Subtle, but sincere statement pieces
Begin to let go of the costume jewelry. I used to regularly have my large tear-drop earrings that were not that expensive but fun conversational pieces, and then I began to realize I didn't want my clothing to be the conversational piece, I wanted to be talking about topics of more substance. So I purchased these earrings and wear them with nearly every outfit. They are simple, basic, but just the right femininity for work and play. A simple pair of diamond studs would also work beautifully. The key is to not be afraid to invest in a few investment statement pieces, but make sure they are subtle so that you can wear them for years and perhaps a lifetime.
8. Find what works and wear it regularly
If blazers are your flattering cut similar to Emmanuel Alt, then include a couple of quality blazers in a variety of hues in your closet. If you know crew necks are better than v-necks, stay loyal and do not deviate. Such a discovery of our style takes time, but so long as we pay attention, are willing to explore and try something new if other approaches aren't working, we will eventually find what works for our bodies, lives and comfort. Over the past few years, one of the trends that has become my signature is the jumpsuit. Not everyone loves the jumpsuit, but it has been a staple in my wardrobe - layering with blazers, wearing long-sleeve monochromatic versions in the winter and splurging on a versatile silk jumper by Vanessa Seward when it went on sale that takes me to work and is ideal of cool summer afternoons with sandals.
9. Mix the high and low
As much as your investment items are the foundation of the French woman's wardrobe, not every item you wear has to be über sophisticated. Wear a pair of boyfriend jeans with heels (low/casual - boyfriend jeans; high/dressed-up - heels) or a bomber jacket over a camisole worn with an over-the-knee pencil skirt and sandals. The balance of seriousness with playful displays prowess of how to build and wear a wardrobe exuding confidence and personality.
10. Elevate yourself, don't hide
The clothing you wear is meant to spotlight the talented, intelligent, fun and curious woman who you are. While clothing can offer some armor in a world that can be difficult at times, don't hide completely behind your sartorial choices. Let your signature shine. Choose clothing that regardless of the designer label is made well and elevates your confidence. Stick to what works, let go of what doesn't and dress for you, not to mimic what you should do.
Part of embracing the French woman's approach to style is reconciling with the clothes you must get rid of, but on the flip side when you don't have to go shopping as often to fill the gaps or find that one item that you just don't seem to have, you will discover an ease with knowing what to wear when that will be priceless.
As much as I love the power of the sartorial choices we make, I have always wanted the clothing to be the background (an impressive background, but still in the background). While being known for what one wears is initially flattering and a temporary confidence boost, it is knowing that the woman each one of us offers to the world is more than what she wears is valued far more than the clothing and image she projects that motivates me to fine tune and all but perfect my approach to style. And each time I gain more clarity, I look forward to sharing what I learn with you.
May we all fine-tune our wardrobe so that we may make a worthwhile first-impression but follow through with a breath-taking performance offered by our intelligence, charm and wit.
~SIMILAR POSTS FROM THE ARCHIVES YOU MIGHT ENJOY:
~The Francophile's Style Guide: The 14 Essentials (podcast episode)
~Why Not . . . Master the Art of Dressing?
~Why Not . . . Organize Your Closet?
~20 Ways to Live Like a Parisienne (podcast episode
~How to Cultivate Your True Style All Year Long - inspired by Ines de la Fressange's new Parisian Lookbook (podcast episode)
~Shop TSLL Capsule Wardrobe boutique here
~As my way of saying thank you to listeners of the podcast, I have produced two new episodes for this week due to my loss of voice last week and inability to have a new episode as each Monday for over two years (except in one other instance) there has always been one. I appreciate your understanding, your well wishes and your interest in living simply luxuriously. Here is the link to episode #150. Have a lovely week.
~21 Life Lessons Learned in South Korea
Petit Plaisir:
~begin with the first novel in the cozy, set in Aix-en-Provence mystery series, Death at the Chateau Bremont
~Image: French model Ophelie Guillermand captured by Tatel Velasquez
---
Mon, 27 February 2017
144: 20 Ways to Incorporate Your Love for the French Culture into Your Everyday
~The Simple Sophisticate, episode #144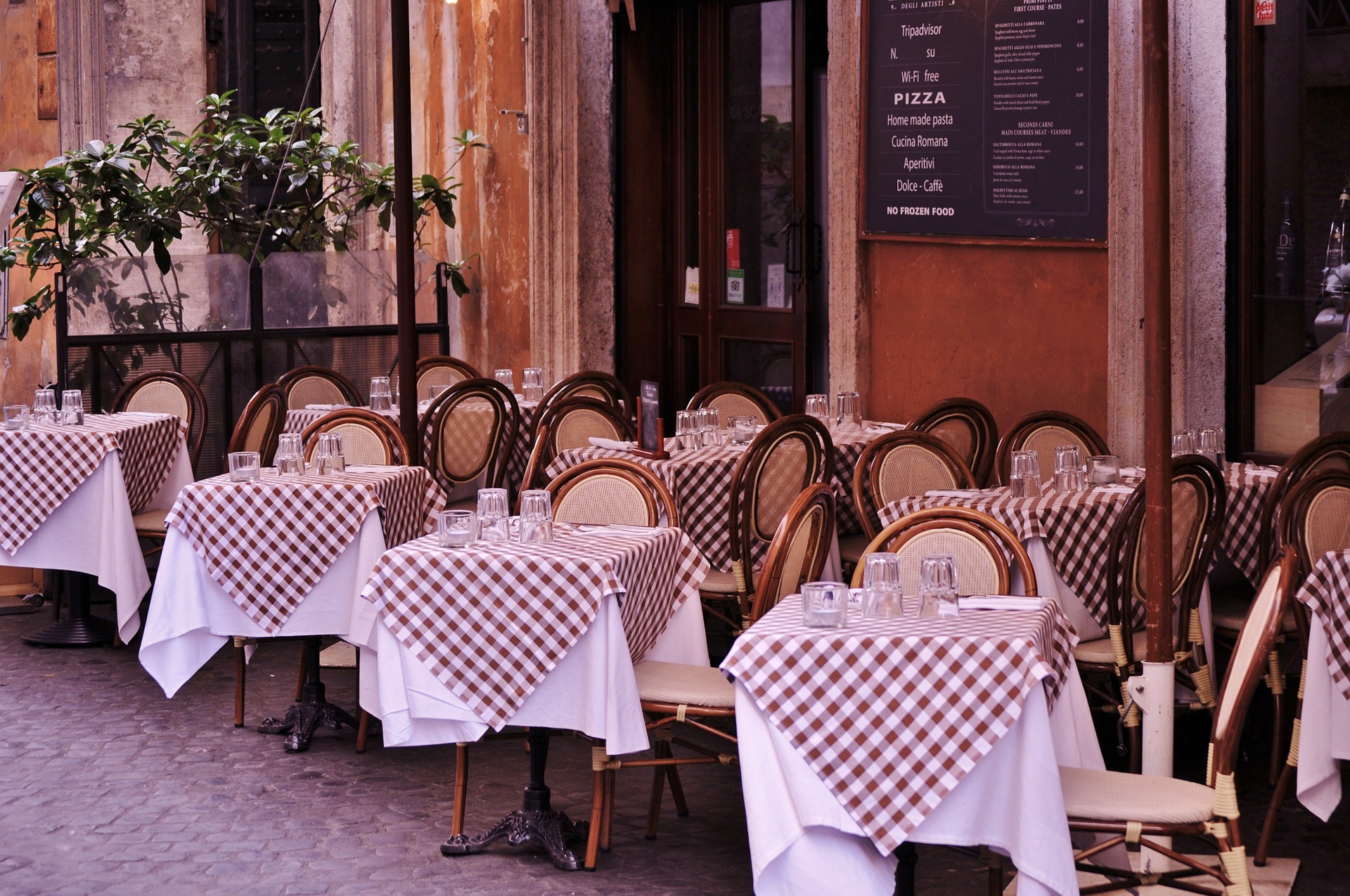 Recently a good friend of mine who is learning French as well, and inspires me with her advanced abilities, asked how my learning was progressing. Disappointed even to say it out loud, I stated I haven't been studying regularly. And while that is entirely true, I find myself playing with the little bit of the language I do know unconsciously throughout my days and in conversations and activities spent with those who know the language. I continue to share and be enticed by French-themed posts, articles and
books
, and have shared much of what I find on
my Twitter feed
, but it became glaringly apparent that I haven't written a Francophile post/episode in quite some time. However, as my recent daily schedule has shifted ever-so-slightly to make time for a special individual in my life, I am even more appreciative of the simply luxurious approach to living. In fact, it is the approach I write about here on TSLL and share on
the podcast
that enable me to let go, appreciate, and savor the everyday moments and unexpected extraordinary moments in the ordinary routine. The realization of the approach of letting go of the unnecessary and focusing on the necessary being the key to easily flexing with life has inspired me to ardently protect and cultivate further these aspects, many of which are inspired by what I appreciate about the French, and some would argue western-European culture.
1. Depend on flavors from herbs, spices and ordinary cooking staples to enhance the flavor of food
After a recent conversation with an acquaintance from Belgium, I was reminded of the flavorful approach the French and other European countries take to cooking. First of all, they cook, they play with the food and the flavors and they don't bury their food in thick, sugar-laden sauces. The simple sautéing of garlic and shallots in olive oil to provide a flavorful aromatic base or finishing with lemon to maximize the flavor. How about adding some thyme or rosemary and don't forget the salt and pepper while you are cooking.
2. Discover the pleasure of thoughtful conversation; let go of small talk
Part of being a good conversationalist is caring about what your fellow-converser is saying. Secondly, it requires of both to let go of where the conversation might lead. This is not easy for goal-driven, busy Americans. We want to accomplish something, complete it and move on. However, deeper, more intimate relationships cannot be built on demand. Slow down, relax and let the conversation flow naturally. Forget looking at the clock and just enjoy the moment.
3. Cook at home unless a restaurant can do it better
Stock and prepare a kitchen that lends itself well to cooking whatever may be in the refrigerator on any given night. Make sure
your Épicerie
is properly stocked and the
necessary cooking utensils
are at the ready. Then, begin to experiment. Initially, this can be intimating, but with advice from those who know how, observation and practice, you will be whipping up delicious, simple, satiating meals Monday through Sunday if you so desire. (Learn more about how to become a cook in your kitchen
here
and
here
.)
4. Reexamine your diet. Eat flavorful, satiating food rather than empty calories.
Eating well involves an appreciation of the food your are eating as well as respecting your body. We shouldn't have to swear off the delicious in order to tend to our cholesterol, etc. Moderation is the key and that requires of each of us
knowledge about how the foods we eat affect our bodies
. While eating is necessary, doing so mindlessly shouldn't be part of our approach. For example, reduce the soda intake and increase the fruit and vegetable consumption.
5. Savor a glass of wine with a home cooked meal, any day of the week
To complement, not to cloud. Wine with dinner, a beautifully thoughtful dinner carefully prepared and presented deserves a savory partner in the form of a glass of wine. Sip, nibble, slow down and savor the culinary moment in front of you.
6. Reduce refined sugar
White sugar, white flour, packaged, processed foods with additives. In other words, know what you are putting into your body and what those ingredients do to you body. (Read more
here
about my January - one month resolution to reduce or eliminate refined sugar.)
7. Think for yourself
Have an opinion grounded in fact. Take the time to be aware of the world around you and refrain from rash assumptions. Being tactful in your approach and being aware of your audience reduces the need to be politically correct. Rather be honest, thoughtful and open to discussion.
8. Fall in love with daily rituals
From my morning ritual
breakfast of steel oats
to my Friday evening unwind that begins with a long walk with the boys, cultivating
daily
, even
weekly
and monthly rituals gives us something to look forward to regularly. As someone who loves to step into the kitchen and prepare a meal, this daily ritual is something I enjoy beyond measure. Maybe for you it is your weekly yoga class or sitting down with the newspaper or a new magazine. Whatever your rituals are, protect them and cherish them.
9. Hydrate, hydrate, hydrate
In #11 below, skincare will be discussed and part of an effective skincare routine is drinking water. Keep the consumption of alcohol and sugar drinks low and making water your drink of choice.
10. Treasure the dining experience
Sit down for meals, set the table, turn off the television, converse, slow down. Add some flowers to the table to make it inviting even when not in use. Create a space that beckons to guests, asking them to sit down and enjoy a memorable moment.
11. Master a skincare routine
Last month
I shared with you eight of my favorite skincare products. Some items are inexpensive and some are an investment. However, the attention we pay to our skin is not a vain task. It is a task modeling respect for ourselves and the visage and therefore, the woman we present to the world. Figuring out the skincare routine that will work best for your skin and age will take time and will in some aspects be an ever evolving process, but most items you discover that work for you, will work for you throughout your lifetime. Go, explore and then, pamper yourself each day.
12. Embrace the capsule approach to style
Less is more and simple, well curated style speaks volumes, beautiful, powerful volumes, about the woman wearing the clothes. Learn more about the capsule wardrobe approach
here
.
13. Reserve social media for what inspires you
The reason I follow the Instagram accounts I do is to tap into inspiration, beauty and a reminder of all that is full of goodness, diversity and unexpected magnificence in simplicity that surrounds us each day. Rarely do the accounts I follow include selfies, but rather city and nature scapes, a creative fashion combination, books, museum exhibits and vignettes of my favorite places around the world. Why not share with the world what inspires you and never know who will be moved.
14. Let go of trying too hard and begin to trust yourself
Last Monday morning I woke up to sunshine and blue skies in Bend, Oregon. The birds were beginning to chirp and the snow was gradually melting. I looked outside and I just smiled. Sometimes, we get in our own way of savoring the gift that is life. In all of its simplicity, for some reason we think it has to be hard, and if it's not, we make it so by over-analyzing, doubting, sabotaging and over-extending ourselves. Life and how we exist in it is simple, and it begins with being present, savoring the everyday, listening to yourself and adjusting to let go of what doesn't serve you and seek out what does and how you can contribute positively to the world. The everydays are the best part. And while it is a grand and necessary task to set goals, set them and then focus on what can be done today, allowing the unexpected to occur and dance with the days as they unfold.
15. Savor a piece of dark chocolate regularly
Whenever I share my daily ritual of eating a dark chocolate truffle with a cup of hot tea each evening I do not partake in dessert, some nod their head and contemplate adding it to their routine and others chuckle at its either decadence or simplicity. Either way, I love this daily ritual and have been incorporating into my life since near the blog's commencement. The powers of dark chocolate are subtle, yet powerful and the flavor is magnificent.
16. Keep your Sundays sacred
Speaking of rituals, one of my favorite rituals takes place on Sunday (last week it took place on Monday due to my schedule, but I made sure to savor it all the same - see below). The Sunday newspapers arrive (three in total), the hot tea is poured after a long walk with the boys and a croissant is often part of the moment as well. Hours can pass before I've made it through all of the intriguing articles. No matter how you prefer to spend your Sunday, protect, guard it and remember that doing so is an investment in the quality of your life and specifically in the kicking off of the week to come, ensuring it has its best chance possible to be a week to enjoy.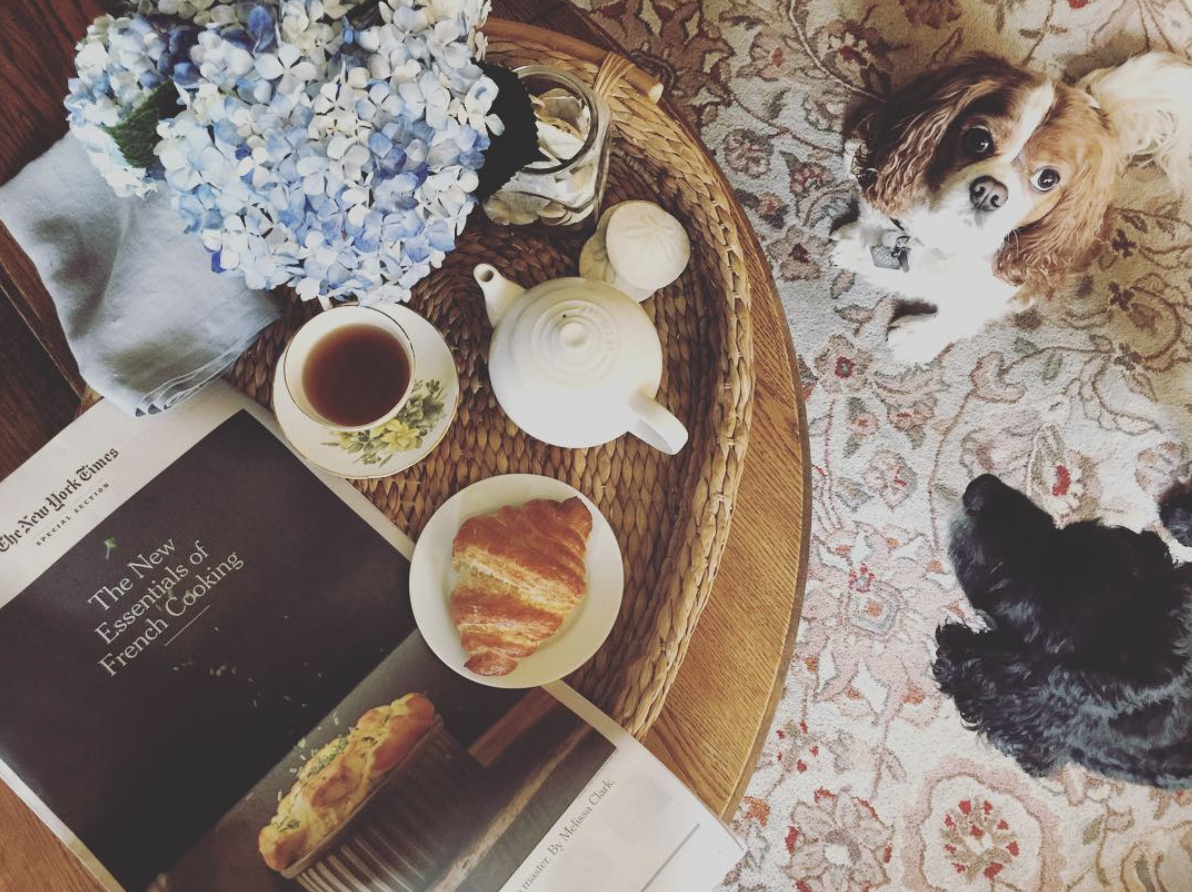 ~The New Essentials of French Cooking via The New York Times~
17. Think critically
A few years ago
I shared a post inspired by a book titled
The Thinking Life: How to Thrive in the Age of Distraction
. And in sharing and in teaching rhetoric in my second job that isn't blogging, I continue to be more convinced that the thinking life is the best way to live. Taking in all that we are exposed to can be overwhelming, but knowing how to do so effectively will enable us to live well. By applying
the tools of rhetoric
established by Aristotle to examine any piece of information that we come across, we can make sure we are not being led around by the nose and are indeed thinking for ourselves.
18. Revel and appreciate your uniqueness
America is a self-help culture, and while there is absolutely nothing wrong with continuing to grow (see #19), not believing we are enough or not accepting ourselves for who we are in this moment, right now, is not easy for many of us. After all, if we could just lose those last few pounds, if we could just earn a slightly larger paycheck, if we could just fix our relationship status, focusing entirely, constantly on these "small" changes robs us of the now. And who you are right now, however flawed, is a beautiful thing.
19. Invest in Intellectual Wealth
Make learning one of your favorite pastimes. Whether it is learning how to skate ski (as I did this winter season for the first time), learning how the three branches of the U.S. government work regarding checks and balances, or learning how to cook
Sole Meunière
. Tickle your mind and follow your curiosity and you will always find youth to be alive within you.
20. Quality over Quantity in all things
The following 19 ways to incorporate the French culture into your everyday life, at their core, involve appreciating the experience and allowing what works well to exist without the excess. Quality, quality, quality. Above all else quality. And what works well for you may not be what works well for someone else, so what each of us chooses to invest in will indeed be different. But if your goal is to build a life that enables you to enjoy the everyday, and not constantly be dreaming about tomorrow, then your tomorrows need not to be worried about for you are ensuring now, today, in this moment, that they will be magnificent as well.
~SIMILAR POSTS YOU MIGHT ENJOY FROM THE ARCHIVES:
~Petit Plaisir
https://youtu.be/JsZ2kejlHF8
Download the Episode
---
Mon, 20 February 2017
143: Examining the Benefits of Self-Awareness
~The Simple Sophisticate, episode #143

"People need to know that they have all the tools within themselves. Self-awareness, which means awareness of their body, awareness of their mental space, awareness of their relationships - not only with each other, but with life and the ecosystem." —Deepak Chopra
Feeling happy is one thing. Knowing why you feel happy is another. In fact, understanding precisely why and what caused you to reach a state of happiness is the sign of a person who is self-aware. And when we become self-aware, we become better able to cultivate more of what enlivens us and eliminate or effectively navigate what does not. Let me share an example of both. During the Snowmagedeon of 2017 here in Bend, Oregon, tending to removal of the snow on your roof whether a homeowner or a tenant became a regular activity for a couple of weeks. It was not rare to see more than a few people on their roofs at the same time as you drove through your neighborhood. However, I was only able to eliminate the edges of my home from snow which kept me in a more than regular state of uncertainty. It not only effected my sleep, but my days as well, as I was regularly gazing at my ceiling, something I hadn't done in earnest to note changes until now. I felt anxiety because I didn't know. I didn't know the house (I am a renter), and felt I didn't have control. On the flip side, I recently spent the holidays at the Oregon coast, and it was the not owning and not having to tend to the cabin I had rented that provided much relaxation, peace and comfort. The lack of have-tos, should-dos and must-dos allowed my mind to relax and my body to find calm. Knowing why you are feeling the way you are in any given situation requires each of us to pay attention. While we are most certainly aware and probably by default pay attention to all the external events in our lives, sometimes we neglect to observe ourselves. And not only observe, but then inquire as to why we see what we see, why we feel what we feel. To be more precise, having self-awareness is: Being able to observe ourselves, accept and recognize what we discover and be honest about how we feel, why we act certain ways in particular situations, and the change that we may need to take. It is being able to pay attention and be honest about our strengths, weaknesses, thoughts, beliefs, motivations, and emotions. When we choose this approach, we choose to welcome a life of quality, a life of fulfillment, a life of contentment. Earlier this year, Emotional Intelligence was discussed in depth on the blog and podcast. And one of the four components of cultivating EQ was having self-awareness. But what exactly is self-awareness? Sounds simple, but upon closer examinations it is a skill that will take our undivided attention, time and then patience as we put what we learn into practice.
But first, let's look at what it isn't:
Being passive aggressive
Being controlling
Being defensive
Unconscious behavior changes
In other words, not being self-aware involves not noticing how our behavior adversely effects those around us and how our unhelpful behavior sabotages the relationships we are trying to build. The benefits of being self-aware are plentiful, and overlapping of many of the tools we discuss here on TSLL and podcast (see a sampling here, here and here).
Benefits of having self-awareness
"Self-awareness is not self-centeredness, and spirituality is not narcissism. 'Know thyself' is not a narcissistic pursuit." —Marianne Williamson
1. Become more at peace with yourself When you take the time to listen to how you are feeling and investigate why you are feeling what you are, you become more in tune with your most authentic self. You begin the journey of searching out what piques your curiosity and thus gravitate toward moments that will cultivate more peace and harmony in your life. 2. Become better able to communicate with clarity By understanding yourself, especially the "why", you can clearly communicate with others your joy, your sadness, your frustration, your hopes. And when you speak clearly, others who truly are listening will come to know who you truly are. 3. Decision making is simplified Knowing what you want is the most significant part to making the best decision. And when we finally discover what we want, we can say no quickly to the rest. 4. Clear purpose and direction While we can always appreciate different paths that others take, when we know the direction we need to take and why we are on it, it is easier to stay focused and not stray. 5. An enriched life experience The crucial crux to reaching self-awareness is understanding the why. Magnificent power is given to each of us when we answer with clarity the "why". Upon knowing what enlivens us, what makes us shrink in fear or what tickles our curiosity, we can then seek out what will enrich us, what will heighten our experience and thus what will enrich our lives. 6. Find true fulfillment and contentment Living an enriched life is discovering what fulfillment and contentment are. Being fully present in the moment, in the lives we have created for ourselves and wanting to be there, and then having the chance to experience this similar moment everyday in varying degrees is to attain fulfillment. And we can only do that if we are honest with ourselves about what we feel and why in any given situation. 7. Optimism rises Optimism will rise as we begin to see evidence that applying what we learn about ourselves to life truly does lead us down a path that enlivens our lives. And when we see a fulfilling life is possible, we begin to believe again that life can be a truly amazing gift. 8. Reduction of guilt and regrets Due to the ability to make better decisions, the guilt and the regrets are diminished. When we confidently make decisions, being aware of how we feel and how our decision will effect others, we know the outcome, by and large, before we leap. And once we leap we accept that not everyone will applaud, but we won't regret it and we will be able to let go of judgment from others as we own our decision. 9. Improve relationships Self-awareness is a key component of having emotional intelligence, and as was discussed here, developing our EQ improves our relationships because we are cognizant of our actions and how they effect those around us, and we know how to handle ourselves effectively as we can observe accurately what we feel and why.
How to develop self-awareness:
"Every human has four endowments - self awareness, conscience, independent will and creative imagination. These give us the ultimate human freedom... The power to choose, to respond, to change." —Stephen Covey
Accept the responsibility of changing responses and behaviors to external stimuli: people, situations, life
Reflect on the outcome in each situation and contemplate your role
Develop high emotional intelligence
The development of soft skills, personal attributes that enable someone to interact effectively and harmoniously with other people, are entirely in each of our control. We can choose to recognize their power and find the patience to cultivate them as they will take time, or we can ignore an opportunity to enhance the quality of our lives and the lives of those around us. If we seek the development we are choosing to be more present in ourselves, we are choosing to be active participants and come to a better understanding of our role in the world and how we can best be a part of it. At times the process to become more self-aware may be uncomfortable, but the unease and discomfort is only temporary as it is alerting you to something that needs to be tended to before you can move forward. Tend to it and discover an increased quality of life.
~Petit Plaisir
~L'art de la Simplicité: How to Live More with Less by Dominique Loreau
Image: source
---
Tue, 27 December 2016
Learn How to Love: 26 Ways to Love Fully
~The Simple Sophisticate, episode #136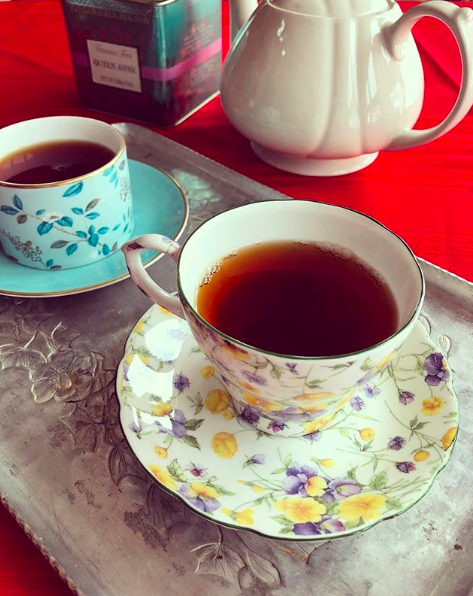 "It's never too late to learn anything for which you have a potential . . . and the limitless potential of love within each person [is] eager to be recognized, waiting to be developed, yearning to grow . . . If you want to learn to love, then you must start the process of finding out what it is, what qualities make up a loving person and how these are developed. Each person has the potential for love. But potential is never realized without work. This does not mean pain. Love, especially, is learned best in wonder, in joy, in peace, in living." —Leo Buscaglia, in Love: What Life is All About
Nurture or nature. Acquired or known. A natural or skilled. There are some capabilities we each have that come more naturally to us: the ability to sing like a songbird or swim like a fish. This is not to say that practice and expert coaching won't help, but in each of these instances, there is an innate ability that advances the individuals that apply themselves to such great lengths others may not reach. On the flip-side, there are skills that anyone can learn if they choose to, and here is the good news. One of these skills is
how to love
. We are not born knowing how to love well. We learn by observing those who raise us, observing the world we are born into and by what we read, view and absorb. The catch is not all of us are watching how to love well. Some of us will have a distorted view, some of us will be limited by what we see while others will observe healthy, kind, thoughtful ways of loving. While there are many wonderful ways to express love, there are essential components, and that is what we'll be discussing today. And if as an adult you have come to discover the models you observed were not healthy, you can absolutely change and become a student again learning how to love well, and thereby enriching your life moving forward. Life, a well-lived and savored life, is a life asking of each of us to acquire skills to be successful.
As I mentioned yesterday in the first post of 2017
, often those of us who make mistakes along the way as we travel through life are not trying to make mistakes or incapable of improving. Instead, we are doing what we were taught, what we know. We are less skilled. But we can absolutely improve. Take a look at 26 ways you can learn to love well:
~A more detailed discussion is shared on today's episode of the podcast, so be sure to download and take a listen for further explanation on each point.
1.Experiment with your own life
"Change and growth take place when a person has risked himself and dares to become involved with experimenting with his own life." —Herbert Otto
2. Forever be a student
One cannot give what they do not possess. To give love you must possess love. One cannot know what they do not study. To study love you must live in love. One cannot appreciate what they do not recognize. To recognize love you must be receptive to love. One cannot have doubt about that which they wish to trust. To trust love you must be convinced of love. One cannot admit what they do not yield to. To yield to love you must be vulnerable to love. One cannot live what they do not dedicate themselves to. To dedicate yourself to love you must be forever growing in love. —Leo F. Bascaglia
3. Cultivate your own contentment
"When we feed and support our own happiness, we are nourishing our ability to love."
4. Find, unearth, your true self
"Be able to love, heal and accept yourself, so you can then offer these gifts to others."
Many times we seek out love in order to alleviate our own suffering, and the suffering is due to a conscious or unconscious refusal to take the time to get to know ourselves.
5. Be mindful
Coming to understand how to create moments of joy for yourself enables you to give that joy, thus the love, to others.
6. Be kind
7. Practice love
One must live love. Take action.
8. Stop objectifying love
Love is not a thing to possess. You already have it, love, within you, now you just need to tap into it, foster it, practice it and then live in love.
9. Build within yourself trust, self-respect and confidence
10. Become a good listener
Learn your partner's
"love language
".
"To love without knowing how to love wounds the person we love. To know how to love someone, we have to understand them" and that begins with listening well. —Thich Nhat Hanh
11. Stop labeling
Stop making assumptions, stop jumping to conclusions. Let go of stereotypes about cultures, groups, etc.
12. Let go of being perfect, and just be human
"A base for love and the potential for growth in love is also present in each man. Love is then a process of 'building upon' what is already there. Love is never complete in any person. There is always room for growth."
"If you know, accept and appreciate yourself and your uniqueness, you will permit others to do so. If you value and appreciate the discovery of yourself, you will encourage others to engage in self-discovery."
13. Be vulnerable
"Man may know that only by being vulnerable can he truly offer and accept love." —Leo Buscaglia
14. Open your palm
"And then, the lover, to learn and to change and to become, also needs freedom. Thoreau said a wonderful thing: 'Birds never sing in caves.' And neither do people. You've got to be free in order to learn." —Leo Buscaglia
15. Let go of expectations, but have clear boundaries
16. Cease placing conditions
"Others can and will only give what they are able, not what you desire they give. When you cease placing conditions on your love you have taken a giant step toward learning to love."
17. Be patient
"The human seeking love will find that love is patient. The lover knows that each person can enhance [their] knowledge of love and bring them closer to themselves . . . each person will grow at their own rate, in their own manner, at their own time, by way of their unique self. Therefore, it's helpless to berate, judge, predict, demand or assume. Love must be patient. Love waits. This doesn't mean that love sits passively forever, if necessary, for the person to grow. Love is active, not passive. It is continually engaged in the process of opening new doors and windows so that fresh ideas and questions can be admitted."
18. Learn how to communicate well
20. Meet your emotional as well as your physical needs
"A human's basic psychological needs are these. She requires to be seen, recognized, appreciated, heard, fondled, sexually satisfied. She must be allowed the freedom to choose her own way, to grow at her own rate and to make her own mistakes, to learn. She needs to accept himself and other human beings and be accepted by them. She desires to e an 'I' as well as a 'we.' She strives to grow into the unique individual that she is."
21. Be present
"Love lives in the moment."
22. Believe the world is good because it is
23. Help others reach their full potential
"As soon as the love relationship does not lead me to me, As soon as I, in a love relationship, do not lead the other person to themselves, this love, even if it seems to be the most secure and ecstatic attachment I have ever experienced, it is not true love."
24. Create an everyday life to savor
"Another responsibility of love is to create joy. Joy is always an integral part of loving. There is joy in every act of live, no matter how menial or repetitive . . . you can make the day a chore; dull, nerve-wracking, frustrating, a waste of time. Or the same day can be taken on with energy, enthusiasm and a determination to make it one of the best days of your life, for yourself and those about you."
25. Stand in your strength
"It is the weak who are cruel. Gentleness can only be expected from the strong." —Leo Rosten
26. Become love
"For to be a lover will require that you continually have the subtlety of the very wise, the flexibility of the child, the sensitivity of the artist, the understanding of the philosopher, the acceptance of the saint, the tolerance of the dedicated, the knowledge of the scholar, and the fortitude of the certain."
Shel Silverstein's
The Missing Piece Meets the Big O
, the allegory of true love" https://youtu.be/MCmZ2jrQooE
~Books mentioned in the episode:
~Love: What Life Is All About
by Leo F. Buscaglia ~
How to Love
by Thich Nhat Hanh
Petit Plaisir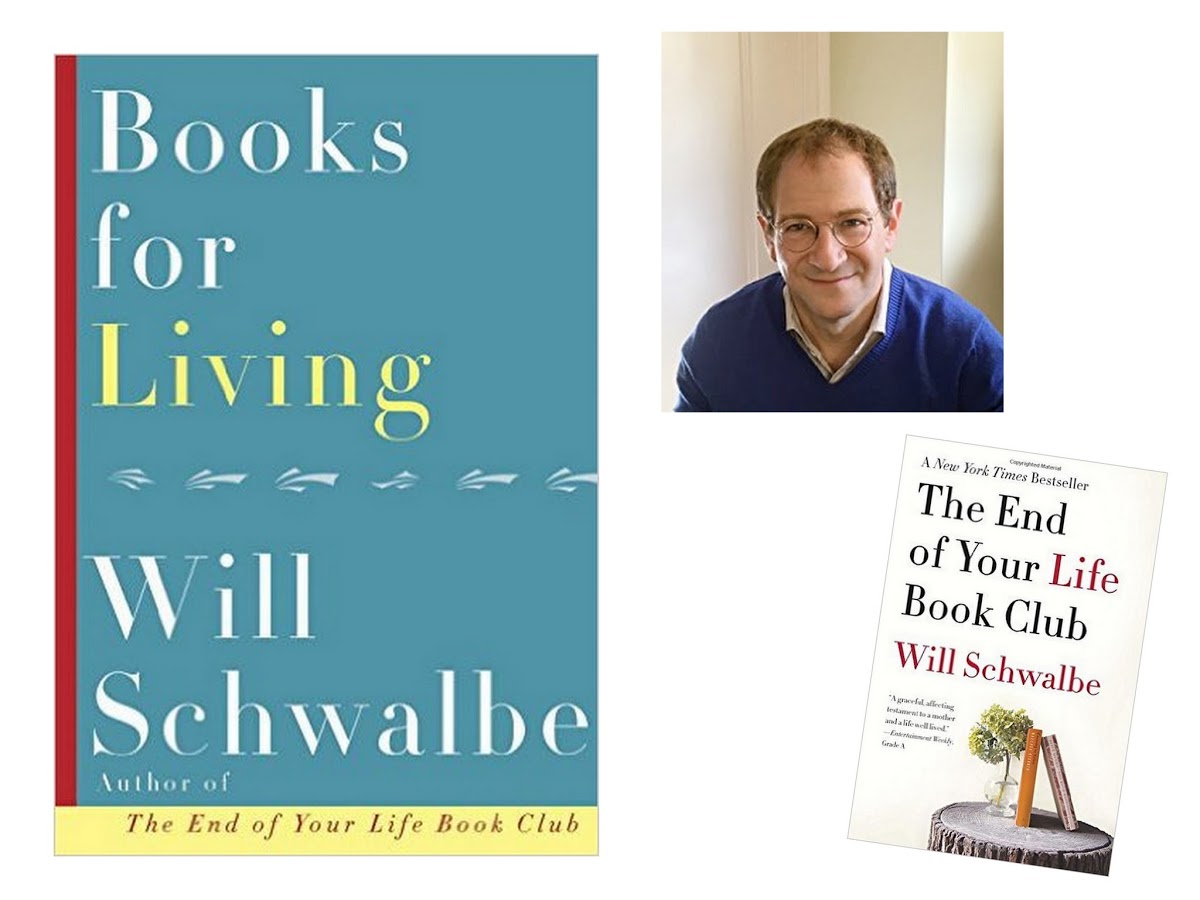 Download the Episode
---
Mon, 19 December 2016
135: 10 Life Lessons 2016 Taught Me

"It is within the boundaries of reflection we are able to become aware of insights that can lead us to understanding." ― Kat Lahr
~The Simple Sophisticate, episode #135
On the first of January with each new year, twelve months stretch before us full of potential to progress and evolve and to observe the magic that we could never predict. The year 2016 has offered life lessons in abundance. Having filled three journals over its duration, as I was trying to decide what today's topic would be, I had a long list of ideas I wanted to share, but seeing that it is the end of the year, I thought let's take a look at the year that was and the aha moments it provided, all of which are life lessons that could help provide the magic for 2017 should they be applied. 1. Sometimes what we need is the one thing we think we cannot possibly do In previous years I have shared the benefits of meditating, and most recently, written a handful of posts which included meditation as a practice worth incorporating into our daily routines. I know some, even my previous self, dismiss meditation, each for our own reasons. Mine in my twenties was that I couldn't possibly be still with my thoughts - it was, to be frank, frightening. But as I contemplated this real fear as to why I wasn't investing in the practice of meditation, I realized it was the most important reason to begin meditating so that I no longer had to be fearful of my mind, or frightened to experience emotions or ideas that I wasn't comfortable with. While I am by no means a guru or even a semi-proficient meditator, I do find I look forward to meditating (of which I try to do each day, but sometimes a few days each week are unable to find the time - something I am still working on). I also find that rogue thoughts (that still pop up from time to time) no longer scare me. I have come to understand how to use the tools of observing and then letting go all thoughts, as well as being more present rather than arrested by worries about the future or anguish about the past. I had initially begun using Headspace a couple of years ago and then abandoned it citing no need for someone to tell me how to sit still with my thoughts. However, after I stopped using the app, I also stopped meditating regularly. So with the inspiration from a friend who uses it regularly, I re-downloaded it onto my phone (the first series is free and you can just loop the series again and again if you don't want to upgrade), and have been meditating with the app for the past two months (this summer I meditated each day for 5 minutes, and now with the app I am up to 10 minutes - small, but significant growth). There are other helpful meditation apps based on what you want, and one of my go-to podcasts, The Positive Psychology podcast shares three of them in episode #72 with a detailed explanation of what each offer (one is Headspace). 2. Practice physical exercise that you love and that loves your body and mind Stepping back into a former method of exercise this past summer was one of the best decisions I made. For me it was yoga, and while I stepped away for about a year and tried Pilates as a replacement, I soon realized it was yoga that had not only helped my physical body, but my mind as well. Most important was having instructors that were inspiring, encouraging and warm. Since August, I have been taking a vinyasa yoga class one day a week from one of two different instructors depending upon my schedule. Not only have I seen a return of flexibility, but of calm and a quiet confidence that while not entirely due to the return of yoga, certainly was encouraged with my weekly practice. 3. True friendship is a slow blossoming fruit As someone in her thirties having relocated to an entirely different town, the establishment of friends has been quite intriguing. On one hand, I find people are quite clear about what they can and cannot do as they have priorities, responsibilities, some have families, others busy careers as they hold top positions as they rise in the ranks, but due to these same reasons, finding the time to build deep friendships is hard. Some people already have their tried and true relationships, not necessarily wanting to exclude you, but not having the time to dedicate to an unknown entity as their time is limited as is their energy. In other instances, due to people as they reach their thirties and forties coming to understand what they want, who they are and how they enjoy spending their time, connections with others who do not share a similar interest dash the potential of a friendship almost immediately. In 2012, The New York Times shared an article on just this topic, forging friendship after turning 30. However, what I have also discovered about friendships in our adult years is that it is a lesson in quality over quantity and patience over expediency. Let me explain. Initially meeting people can begin by attending events of genuine interest and striking up conversations with those who have a similar passion. But even if you do have a similar interest, or a common connection, the determination of someone as a friend (and there are a variety of different types of friends that enhance our lives, and not all will be a person you reveal your most intimate self to) takes time. Spending time with others whom you have just met in many ways is like dating in that you need to give yourself time for the qualifying process. I don't mean you are judging or comparing, but in many ways you are determining what you can share (remember the ping pong analogy?), observing how the neophyte relationship makes you feel while you're with them and after you've spent time with them. It has been my experience that it is not the initial meet-and-greet that will reveal if someone should be welcomed into your life, but rather a duration of experiences and in time, any masks or façades that were presented will be worn down, if they even existed, and you will be better able to determine where or if that new friendship will play a role in your life moving forward. 4. Embrace a healthy tension when it comes to your life fulfillment A regular Youtube series I watch for inspiration and boosts of confidence and direction with the ever-changing tech entrepreneur path I feel fortunate to be on is Marie Forleo. And it was this episode that provided a significant aha moment after more than a year of contemplating a few big questions in my life. The topic was lasting fulfillment and she reveals that while we need to feel accomplished and successful in some of what we seek along the journey of fulfillment, we need not have accomplished everything. In fact, it is the tension that helps provide the fulfillment as we come to understand that we have the power within ourselves to cultivate the fulfillment we seek. It doesn't need to be external, in fact, it cannot be. Everything we need and are seeking already resides within each of us, we just need to discover how to tap into it. And with the help of experts in the fields we are passionate about, we can do just that. 5. It's okay to feel uncomfortable My first experience with the French meet-up group here in Bend required of me to overcome great trepidation. My first real date after truly being open to the idea of a relationship again was nerve-shakingly absurd beyond what even I thought I was capable of. But guess what, all went well. Not well in the fairy tale sense: I still do not speak fluent French or even hold a conversation beyond the basic hello, how are you, nor am I madly in love with another, but in the sense that I was reminded that my nerves were for naught. I had worked myself up for nothing, but because I was unsure of how it would go, the events that would unfold were out of my hands, it threw me. Maybe it was partially because I had undergone so much change in the previous year with the new move, the new job, selling my house after having dedicated so much of myself into it, but it was also because it was out of my comfort zone. And as I wrote about a handful of years ago, we are all just one small adjustment away from contentment. Jennifer Aniston's quote regularly dancing in my mind when I contemplate the idea of allowing myself to feel uncomfortable during the pursuit of something I desire, "Everything you want in the world is just outside your comfort zone. Everything you could possibly want." 6. The mind is malleable One valuable lesson I have discovered is that my mind, unbeknownst to me until now, was not being utilized in a manner that was conducive to the life I have been seeking. Not entirely, at least. And the beautiful reminder, after seeking out experts to help me understand more fully and completely was that I had the power to change the mental stories I had allowed to run on repeat for years and years and years due to conditioning, modeling and an unhelpful perspective. The mind can either be our most valuable tool or our most destructive adversary. And if we don't understand why our mind falls into ruts that are not helpful, choosing to investigate and then heal and redirect them is one of the best life investments we can make. 7. Old bad habits can be overcome Speaking of falling into ruts. The ruts will always be there, but we can overcome them. Perhaps bad eating habits, maybe negative default comments or thoughts that pop up or are uttered without even thinking about it, whatever your unhelpful ruts are, we can reroute our behavior, but it must be conscious, and we must repeat the new habits again and again until they become engrained. In repeated posts, habits (how to cultivate, which ones are worth our time and investment for a better everyday life, etc.) have been discussed in-depth on the blog. Part of being successful with the shift in your habits is understanding that it is possible to overcome bad habits, but because those bad habits have such deep ruts, we need to be conscious that we don't fall back into them when trigger-events take place. Simply being cognizant of this truth will help you avoid them. 8. There is a limit to planning our lives As someone who is a planner and actually loves to spend an evening, morning or afternoon planning the next month, week or year, this life lesson had to repeatedly reveal itself before I accepted it as a truth. Now, not to worry, I am not going to encourage you to let go of planning. Absolutely not. In fact,when it comes to our financial stability, our careers, and our health, planning is an asset and the foundation of living well. However, when it comes to our personal lives, and even the journey our careers take us on, we have to learn to do our best and then let go of the result. And due to a handful of experiences that took place this past year, I have come to realize that we may read books about how things should work out if we do this or that, but in the end all we can do is be ourselves, do our best and then step forward when opportunities present themselves. I have found the key is to have a life, an everyday life of our own cultivation dependent upon no one else but ourselves, that we truly love living. Because if we love the life we have built for ourselves, we are better able to simply let go of the result when it involves other people. (Discover a handful of posts have been written about letting go.) 9. Bigger isn't always better Over the past 18 months I have lived in a significantly smaller house that I had prior to my move, and I honestly have never missed one square foot that I no longer have. I haven't truly thought about it except to contemplate the goal of owning again instead of renting, but even then I am dogged in my pursuit of a small house (which is actually hard to find in Bend). The life I now have the opportunity to live is more alive, engaging and fulfilling than any other time in my life in part due to the fewer responsibilities I have to tend to if I lived in a larger space. Again, what I find to be revealed as true again and again is that it is the quality of life that resides within the home and within the life of the individual, not the size of the house, that determines one's true contentment. A clean home? Yes. A home that is curated to the comforts and needs of the residents? Absolutely. But just as important as a roof over one's head that is warm, clean and inviting is understanding how to live fully and letting go of the unnecessary, the burdens, the false "have-to" beliefs and "must-have"s. Quality over quantity again and again and again. 10. Contentment resides within each of us Each morning, I wake up and I pinch myself. No, everything in my life is not perfect. I still have doubts, fears and wonderings about the future, as we all do, but I don't let them percolate and muddle the truth that the life we can each create, the life I am creating and doing my best to share with you as I make the journey, is something worth savoring each day. As was mentioned in #8, it is far easier to let go when we enjoy the life we've curated for ourselves. When we've tended to all that we do have control over. When we've realized that much of the angst we have about life is self-created and we are causing more problems and worry than is warranted. When we understand the true power we have within ourselves, we open a world of opportunity to live a more fulfilling and contented life. It does take courage to apply some, if not all in some capacity, the life lessons shared today. And as we need to remember, courage is not eliminating fear, it is simply overcoming it. Fear will always want to step in and pull us back into the world of worry, doubt and anxiety, but we have the choice to not give it its power. We have the choice to step up to the plate, put in the hard work and dance with life, because as we also know, some years we learn a weighty amount, other years we have the opportunity to put it into practice and still other years are gifts to simply savor. It turns out 2016 involved a little bit of all three. So is life, unfolding its magic so long as we participate. ~The Simple Sophisticate is taking its yearly one week vacation beginning the week of 26th. The next new episode will be available on Monday January 2nd. In the meantime, peruse the previous 134 episodes or stop by the blog next week for a year in review where I will share the top five episodes of 2016. ~Stop by next Monday to discover the TOP 5 Episodes from 2016. ~Peruse all of the past 134 episodes here. EXTRA, EXTRA!
~Discover my list of the Top 10 Podcasts I listened to in 2016 here.
Petit Plaisir:
~love in lowercase: a novel by Francesc Miralles An international best-seller translated from its original language of Spanish, Love in Lowercase tells the story of 37-year-old Samuel, a professor of linguistics living in Barcelona who while certain the new year will be more of the same hum-drum quickly sees the start of January begin with an array of opportunities all beginning with the arrival of a cat who makes himself right at home in Samuel's apartment. In less than a week, this delightful novel was read and enjoyed, and with its short, topical chapters, readers who appreciate the liberal arts will find an appreciation of the thoughtful character who is more open to grasping onto opportunities when they present themselves than he ever was in the past, and that makes all of the difference.
---
Mon, 12 December 2016
134: Stop Looking for Love and Start Learning How to Love
~The Simple Sophisticate, episode #134
"A startling paradox that bespeaks how we, as a culture, cripple ourselves in the journey to love — if one wanted to learn about cars, one would 'without question study about automobiles'; if one wanted to become a gourmet cook, one would 'certainly study the art of cooking, perhaps even attend a cooking class.' But when it comes to love, Buscaglia points out, we expect the skill of it will magically bestow itself upon us. 'No mechanic or cook,' he writes, 'would ever believe that by 'willing' the knowledge in his field, he'd ever become an expert in it.'" -on Leo Buscaglia's Why Love is a Learned Language
Successful business mogul Warren Buffett has famously advised to write down 25 things we want to do in life and then promptly focus solely on the top five and forget about the other 20. Why? The time we have to dedicate to anything is finite, therefore if we want to achieve something of quality: a skill, a reputation, an invention, a business, anything at all, we have to give it our full attention. And if we have a laundry list of things we want to achieve, we are often distracted by what we are not able to do and not fully giving ourselves to what we should be focused on. Along the same argument, in Malcolm Gladwell's best-selling book Outliers, he shares research that finds that it takes 10,000 hours of deliberate practice to develop the level of proficiency of most professionals (Gladwell further clarifies that this holds true primarily in cognitively demanding fields, but assists tremendously in others such as sports). Taking into consideration these two components, I couldn't help but ascertain that the combination of focus and practice, deliberate practice, while helpful in our professional pursuits and pursuit of realizing our dreams would be quite beneficial within our everyday lives as well. For example, perhaps we too should deliberately practice as well as pay close attention to learning how to cultivate stronger relationships, a deeper, more fulfilling everyday experience and overall contentment as we proceed through life. Two books (here and here) I have read in the past six months shared a common message about one's success in love. Not to equate love as a competition, but rather to be successful in making healthy, deep, sincere connections with others, choosing to learn how to love is crucial. Considering that expectations, mores and gender roles have been in constant flux for centuries, we don't enter the world knowing how to love and love well. It is a learned behavior. As Dr. Leo Buscaglia reveals in Love: What Life is All About, "One cannot give what he does not possess. To give love you must possess love." And in order to possess love and then know how to give it, we must become a student of love. Imagine for a moment as far back as you are able of what love looked like to you. Maybe it was your parents, maybe it was revealed in the fairy tales read to you, maybe it was the television shows or your older sibling talking about their adventures in relationships. While all of these may have contained aspects of love, some far more than others, love is an action that we only learn how to exercise in our own lives if we practice it. And we can only become successful if we practice it properly. Much like watching a cook demonstrate how to slice an onion, we don't become proficient by observing, we become proficient by doing. We cannot buy love, we cannot hire love. No. Instead, we have to become a student of love, and live it every day. Which leads me to the most magnificent and hopeful news I want to share with you today. Each one of us can cultivate the love we want in our lives. Each one of us has the potential, and it all begins with us and then what we begin to put out into the world.
"It's simply this — the limitless potential of love within each person eager to be recognized, waiting to be developed, learning to grow." —Leo Buscaglia
With that understanding, let the journey begin. Or should I say let the course on love begin. I, perhaps like you, have always loved the idea of love. But now I have to ask myself, was I errantly and ignorantly getting in my own way? As the new year begins and the first episode of the podcast goes live on Monday January 2, tune and discover what I have found out and am looking forward to sharing. ~SIMILAR POSTS YOU MIGHT ENJOY:
~Why Not . . . Stop the Pursuit?
~The Most Important Ingredient for a Healthy Romance
Petit Plaisir:
—Ma Vie à Paris (English & French versions) - deliverable to EU countries
—created by French Home Goods company Astier de Villatte, owners Ivan Pericoli and Benoît Astier de Villatte —Pick up a copy in Bend, Oregon, at Nicole Michelle Decor —Special order at your local bookstore. ~Learn more about the SAIG Linotype printing press machine here and the process of printing this one of a kind Parisian guide book here.
~hand drawn maps and black and white photos on nearly every page~
---
Mon, 5 December 2016
133: 8 Things to Accomplish Before Stepping Into a Relationship
~The Simple Sophisticate, episode #133
Maybe you've had a few or many past failed relationships. Perhaps you are currently single or married or in a relationship at the moment, but maybe it just doesn't feel as though you know how to make it stronger, healthier, but there is some part of you that knows it is possible. Even if you aren't in a relationship, you understand that it is a healthy relationship you seek because at the moment, life is grand on your own and far better than being in a dysfunctional partnership. As you reflect on the past, remember this: You gave love, you were hopeful, you did your best with what you knew at the time. Let go. And forgive yourself.
"Forgive yourself for not knowing what you didn't know before you learned it."
As I look back on my own past that contains a handful of relationships, all of which were unique and different, and began and ended for different reasons, I know I am a different person now, I know that I have learned much more to be a far better partner, but also to be a far better, and more content individual whether I am in a relationship or not. I know now, but I didn't then because I didn't know either what I needed or where to find the knowledge I sought. I either had models that were dysfunctional and I didn't recognize it or I didn't have a deeper understanding of what I was modeling my life after. Most importantly, I was still growing and discovering myself, and thankfully, that journey has never ceased.
Why am I thankful that the journey has continued? Because it has finally lead me to resources, valuable and worthwhile resources to understand what I was lacking when it came to being someone who was indeed ready to be in a healthy relationship. And this is what I have discovered.
1. Explore what interests you In episode #131, the philosopher Bertrand Russell's approach to happiness was discussed in detail and at the top of the list of 38 ways to attain happiness was the idea of exploring what interests you. The key is sincerity of interest and the other component is to have more than just a few interests. For if one falls through or wanes, you have other interests which can fill the gaps and ease the loss in your daily routine of doing what you love and enjoy. To put all of our time and interest into one basket of interest is to put a tremendous amount of pressure on that focus in our lives. Often that focus is a relationship, and while tending to and investing in a relationship that brings us much joy is a worthwhile interest, it shouldn't be the only interest we have. Pursue your love of the French language, pursue your love of cooking, your itch to travel, working in the yard, caring for a pet, time in your art studio, anything that you are naturally drawn to and build a wealthy life of interests that fill your schedule without weighing you down. 2. Investigate and explore your barriers to healthy relationships
"The good news is that every morning we have the choice; not to be controlled by circumstances nor our past but by purposely designing our day, hence our lives better. Not to react to life but to respond with love." ― Bernard Kelvin Clive
The work behind the scenes that nobody sees, the internal work, is the work that will reap awesome, lasting benefits enabling you to see and experience lasting growth from which you can continue to build on to build the strong and healthy relationships you want but perhaps didn't know how to attain because you kept getting in your own way unconsciously due to either buried fears, insecurities, a past history that played a negative thought track that prevented you from seeing the amazing possibilities you were presented with. Investing in ourselves by scheduling time with a counselor or an expert in the field in which we know we need to grow is an investment in a quality way of life that will not only equip you to attain true contentment but you will be demonstrating that to the world around you and providing an environment and a model of how to live well. 3. Learn how to communicate effectively Some of us as children were able to observe healthy and effective communication habits. The most powerful communication that is often hard to see modeled is when two individuals disagree. How do they express how they are feeling, feel respected without attacking and move forward? If we haven't seen this modeled in our own lives, it is up to each of us to learn, and thankfully, the information on this topic is abundant. Ultimately, in order to communicate well, we must know what we want to say and why we want to say it. And in order to understand the "why", which is actually a difficult truth to unearth, we must get to know ourselves. It sounds odd perhaps, but we need to understand why we are angry in particular moments; we need to understand why we are fearful; why we get defensive; why we get jealous, and look within ourselves to understand our unconscious reactions before we speak and do damage unnecessarily. On the flip-side, we must not cower into ourselves and become passive. There will never be a healthy relationship that involves a passive individual if the relationship wants to grow stronger. We must communicate without attacking, express how we feel, be able to objectively observe our emotions, and listen with intent to learn and understand more deeply. Click here for a more in-depth post on each of these and more tips to effective communication. 4. Cultivate a healthy, strong social life Our social worlds are often tied to our interests as well as our work, and as discussed in episode #36, while they take time to build, the gift is you feel free to be yourself and thus your social life becomes a place of enjoyment, pleasure, respite and an integral piece to your contented life. With a clear list of people to let go of (of which there on nine) and six people to welcome into your life, the episode reveals that it is who is in your life that will help alleviate your stress and you theirs as well as allowing them and you to be truly free to be yourself that will enhance all arenas of your life. 5. Actively pursue your dreams
"The purpose of life is to live it, to taste experience to the utmost, to reach out eagerly and without fear for newer and richer experience." ― Eleanor Roosevelt
Let go of the have-tos and must-dos of the lives we see modeled around us whether by family members, the media or community and/or national institutions and instead dive into your dream. Perhaps your dream requires you to work on the weekends or each night after work a few hours. Maybe your dream prevents you from celebrating when Friday evening arrives, but enables you to come alive when you immerse yourself in the pursuit. Trust your dreams, not the fears that are thrown at you by the outside world that you are not doing what you should be doing. People are intrigued and appreciative of those who have the courage to tap into something and pursue it doggedly. Not everyone will understand, but those who respect it and admire it will be people with whom you will connect with. And you, in pursuing your dreams will find a contentment that at first will be hard to describe to anyone who is simply following a path that everyone else is one, but then you will learn it is the only way to be truly alive and authentically you. 6. Cultivate self-compassion When we look within ourselves for compassion, we give ourselves permission to be imperfect. We begin to recognize that we must first be kind to ourselves in order for others to know that is how we deserve to be treated. Yes, some will be kind anyway, as it is their way, and a very good way indeed, but for those who may attempt to push our boundaries, we recognize the attempt and can keep them out of our lives unable to do harm. Often we are the harshest critics in our lives, as discussed in episode #122, but the belief that doing so is the best path to success is false. In fact, it is quite detrimental. Rather, being self-compassionate reveals a higher emotional intelligence as we are able to have a broad perspective on our circumstances and move on rather than get bogged down in self-criticism. And when we are the cheerleaders of our own lives, when we are not the bully in our own heads, we look less to the outside world to build us up and are able to build healthier relationships as we can take care of our own emotional needs. 7. Become comfortable with validating yourself If we do not first validate ourselves, approve of the life and the decisions we make within our lives, we will be constantly running around seeking approval from others, dependent upon it, desperate for acceptance, and we will only be harming ourselves, never able to find true contentment. As shared in a post in 2011, "You can succeed if nobody else believes it, but you will never succeed if you don't believe in yourself." But why do many of us fall into the trap of first asking if we should do something and instead simply trusting what we know will fulfill us, what we know will bring pure joy, what we know will make us happy? We want to bond with others, we want love, we want to feel love. This is human. But what it does is bonds us with people who we may not want to bond with. Wouldn't you rather bond with someone who was fascinated with your decision after the fact? After you had made the big decision to pursue that dream which may have appeared ridiculous to some, but made complete sense to you? Wouldn't you want an authentic connection? Yes, it is scary to refrain from seeking validation from others, especially from our parents, peers and those we may have been (or currently are) in relationships with, but when we forget about the power of our own self-approval, we limit the quality of life we could be living. 8. Build a life you love living on your own
"Find ecstasy in life; the mere sense of living is joy enough." ― Emily Dickinson
Cultivating a simply luxurious life centers around the premise of building something that is congruent with your authentic and most true self, letting go of building the life you think you should and upon incorporating the former rather than the latter approach, the quality way of living you seek will materialize. A funny thing happened over the weekend. As I mentioned in a previous This & That post, I have been contemplating picking out a significantly smaller tree for my house this holiday season. Well, I in fact did just that, and as I look around my smaller house (nearly 1000 sq feet smaller than what I had lived in previously) after having decorated the tree, having added a few decorations to the tabletops (I found mistletoe!) and having hung the stockings for the boys (my dogs - Norman and Oscar) and myself, I still had energy and more money than previous seasons in my checking account for holiday expenditures. When we begin to truly listen to what works for us, rather than gravitate toward what we've done, what has been done, what we've seen, what we know, we begin to curate a life that is in alignment with our values. We begin to curate a life that enables us to live and pursuit what we love and thus become enlivened from within. We are the gardeners of a rich and more fulfilling life, if only we will listen to ourselves. When it comes to relationships, we will undoubtedly be involved in many different types, all having the gift of teaching us something about ourselves and the world. But when it comes to lasting relationships, relationships that will endure, however, keeping in mind that nothing is infinite, we multiply the happiness quotient for not only ourselves no matter what we may be doing but also for those we love. ~SIMILAR POSTS FROM THE ARCHIVES YOU MIGHT ENJOY:
~The Myth Hindering an Amazing Love Life
~Make Your Own Life Rules: How & Why
~What Does a Simply Luxurious Life Look and Feel Like?
~A Powerful Couple: Boundaries & Vulnerability
~Romantic Love: What It Is & How to Maintain It
Petit Plaisir:
~Visit Frances Mayes blog and website here. ~tour the house that was seen in the movie (which was remodeled in 2006) here. Frances Mayes house was not the set for the movie.
---
Mon, 7 March 2016
93: 15 Everyday Habits to Live a Life of Contentment
The "everydays" make up the quality of our lives, so it is how we spend these days that is vitally important. Discover 15 everyday habits to practice and by incorporating will create ensure everyday is full of contentment and true happiness.
In this week's Petit Plaisir, a simple decor addition to establish a ritual that will enhance your everyday life.
---
Mon, 14 December 2015
74: The First Date Cheat Sheet
What is the purpose of the first date in the first place? Contrary to what we may lead ourselves to believe, it is not to impress but rather to go on a fact-finding mission of sorts. A pursuit of compatibility. Now if who we are authentically impresses the other, splendid! But if it does not, we have not lost but an evening of our time. In today's episode Shannon shares 8 simple tasks to tend to and be aware of when it comes to preparing and partaking in a first date.
In this week's Petit Plaisir, a new holiday film to enjoy - Love the Coopers.
---
Mon, 7 December 2015
73: A Lesson From Ernest Hemingway
Inspired after reading Ernest Hemingway's iconic portrayal of the City of Light in his memoir A Moveable Feast, Shannon shares a learned lesson from the reading. Discussing the courage to let go and how to move forward when what we love is taken away from us, she speaks about how to ensure tomorrow will be brighter and far better than yesterday.
In this week's Petit Plaisir, Shannon reviews and enthusiastically recommends Cairo Time, starring Patricia Clarkson and Alexander Siddig. Have a listen to the trailer and the soundtrack.
---