Sun, 15 March 2020
280: The Importance of Daily and Weekly Rituals & Routines You Love (12 Ideas to Incorporate Now)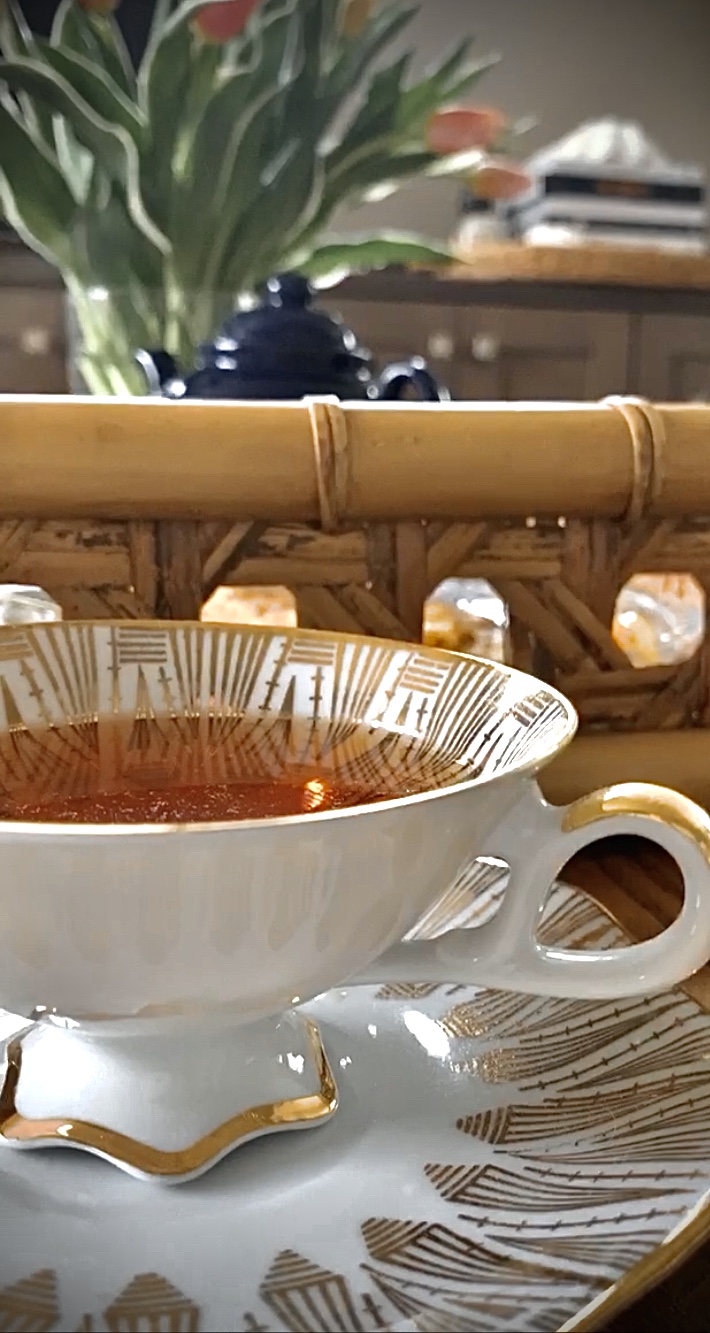 "You would think weightlessness is a good thing, but it's not. Because people weren't meant to float. Without gravity, we lose blood volume, bone density, muscle. Without it, we're untethered. So when you feel yourself being pulled toward something, it's not necessarily a bad thing. It may keep you centered. It may keep you safe." —Grey's Anatomy, season 16, episode #17, Shonda Rhimes
Thoughts, thoughts, all sorts of thoughts. With an abundance of time on our hands as we stay home, if we have not exercised our brains in this way, it may feel uncomfortable, and in these times we find ourselves collectively, understandably unsettling.
The above quote caught my attention this past week as it feels our attentions are being being pulled toward the necessities of life, what we sincerely need to simply live. Don't get me wrong, the past eleven years, economically, have been much needed and appreciated, and while each of our journey's is unique, perhaps we've forgotten what we truly need, what others truly need, to live well. At the moment, we are all being pulled to our homes, to our sanctuaries, to our immediate families with whom we reside with but perhaps never see often because of our busy schedules. Admittedly, some of our loved ones may be far away due to age, relationships, work, etc., but we at least have the phone, video chat and other technological ways of communicating.
Becoming grounded in what roots us, is what reminds us of what truly is a priority in our life, helps us to make better decisions to remain true to those values when the choices are vast. And sometimes when the choices are so vast and so ubiquitous for such a long time, we would only be being human to lose sight of our roots. I am not suggesting that we need to have a pandemic to root us, but that is where we find ourselves, so I am determined to see some good in this perilous situation.
There will be good that will come out of it when we come out of it on the other side, but as well, there is good we can partake in during this time of staying home.
Today, while I had originally planned a different topic for the episode to be shared, I have decided to focus on something that will hopefully be helpful to direct our attention to, to elevate the time we have indoors, wanted or unwanted. The gift and mood lifting power of daily and weekly rituals.
Under the umbrella of daily and weekly rituals lies our daily and weekly routines. Consciously creating routines in which we know boost the quality of our lives from our health, to our rest and rejuvenation to our productivity are ways to rest more easily which benefits our mind and well-being and decreases our stress. Each of these efforts strengths our immune system and ultimately strengthens our overall health, both physically and mentally.
Today I would like to share with you rituals you can incorporate into your daily and weekly routine even while you stay home.
1.Wake up well
Design a morning routine in which regardless of whether you are heading out the door (when our routines get back to normal) or staying home, you want to get out of bed and partake in. In episode #243 I share 12 Ways to Make Your Mornings Magical, Mindful and the Foundation of a Great Day.
2. Create a daily routine you love
As I shared with my students what would be expected of them while we stepped into our extended break (Oregon has announced they will be closing all schools through the entire month of March.), one student immediately decided she would find a favorite place she enjoyed being, give herself this window during her day to complete her schoolwork and then be done. I was so tickled to hear such thoughtful and conscientious attention to both her academics, but also her well-being by compartmentalizing and stepping away from work so she could relax and just be.
All of us, whether at home, and especially now that we are home, would benefit from creating a schedule in our day for productivity, but also meals, rest and exercise. Knowing we have accomplished something will let us rest more easily and make it easier to sleep at night. As well, we will be giving our bodies and mind a healthy balance to remain strong.
3. An afternoon brain break
Whether you enjoy an afternoon tea or an afternoon nap or an afternoon outside exercising, create a ritual that will be something you look forward to as you make your way through your day. If you are like me, and live alone, this may be a good time to call loved ones to check in. If you live with others, it may be a great time to be together if you are busy doing your own thing throughout the day. Either way, make a point of intentionally not doing work, but rather something relaxing and enjoyable. Something that elevates the everyday even more so that each day you look forward to such moments.
4. Welcome the flowers
I shared on Instagram yesterday (see below) how one of the items on my grocery list this weekend (I went early and wore gloves as well as washed my hands before and after) was to welcome a few bouquets of flowers into my home. Recent researched has shared that having fresh flowers can "lower blood pressure and heart rate, lower ratings of pain, anxiety, and fatigue, and more positive feelings and higher satisfaction [about one's home]". So while, we need to stay home as much as possible, if possible keeping in my sanitation requirements, welcome some flowers into your home and perhaps bring a bouquet for your neighbor and leave them on their doorstep with a note. You may help their health more than you realize.
5. What to listen to? What brings you joy.
Create a listening ritual that carries you through your day. From the classical music I wake up to on WRTI with host Gregg Whiteside and Breakfast with Bach at 5am to the jazz in the evenings from my Spotify playlist, as well as podcasts about food and France enjoyed while I walk the dogs along the river, around the neighborhood or through the trees, what we turn on melodically has a tremendously powerful effect over our well-being. Choose what you love and let it elevate your days.
Music I listen to:
Podcasts I have been loving recently:
6. Fitness Habits That Energize
The key to sustainable exercise routines is to keep them seemingly small, yet consistent and intentional. As I shared in the first episode of 2020 on the podcast, #272, 8 Ways Tiny Habits Will Welcome the Great Changes You Seek, tiny habits have a powerful way of instituting the change we desire. Why? Because they are more likely to stick, and truly become habituated into our daily routine.
From waking up and doing one set of sit-ups (by the end of the week you will have done five sets!), to meditating for one minute each morning, to sipping a glass of water upon waking up in the morning, when you choose thoughtfully the habits you want in your life, reduce them down to seemingly so small, there is no reason not do the task, and before you know it, as you see the positive change, you won't want to reduce your effort and may even want to increase it.
So as we find ourselves with more time at home and being unlikely to attend our favorite fitness class or gym, find exercise habits at home that will fulfill the exercise routine you need, but in a way that you enjoy. I am shifting my weekly yoga classes to a YouTube yoga instructor for the time being (but I cannot wait to return to the yoga studio), and my walks will be where I can keep my social distance at a healthy length from others, for their sake as well as mine.
7. Create an evening ritual for winding down before going to bed
Something I look forward to every day, weekday or weekend, is my evening routine. After the work on the blog has been completed, after dinner has been made and savored, it is this hour or two before I drift off to sleep that is priceless. My dogs as well have become accustomed to our routine and even though they do not know the time of day we humans live by, they know when bedtime is near.
From calming down the house, dishes washed, kitchen cleaned, work put away, to lighting a candle in the living room, turning on a pre-taped show or picking up a book or magazine I want to slip away to for a while, these simple activities tell my mind it is safe to rest, to relax, to be done for the day. All the while sipping some tea and nibbling on a piece of chocolate truffle, the ultimate signal to my body and brain that the day is done.
8. Be Conscientious About Your Daily News Intake
Going along with #5, what media we choose to be part of our daily routines has a profound effect on our mental health. I shared and encouraged my students to limit their news intake as it can easily overwhelm us. I did not suggest sticking their head in the sand and ignoring the news, but rather choose one or two times a day in which you check in with a credible news source, and then go about your day.
9. Work space set-up
Cultivate a welcoming work space whether it is temporary or where you work on a normal workday. Provide a clean work desk (check out this post - 10 Ways to Make Your Desk Space Efficient and Inspiring), welcome the natural light, reduce unhelpful distractions and decorate or rearrange in such a way to beckon you to work well.
10. Befriend water
Choose to bring and drink water with you throughout the day. Staying hydrated has oodles of benefits, but on the immunity side of things, it will help rid your body of toxins. Even if I am enjoying my regular cup of tea in the morning, afternoon or evening, I regularly will have a glass of water as well or have my Hydroflask full of water if I am out walking (it is in my car for when I return). Cultivating this habit will satiate your appetite, refresh your body and elevate many arenas of your life that we take for granted.
11. Turn your ideas into gold
Yes, William Shakespeare may have written King Lear during his quarantine tenure in the 16th century, and while we may not produce such masterpieces, we can use this time let our creative ideas run free so that we have time to see what they want to reveal. Keep a notebook or small journal handy and write down what pops into your mind. You may be able to tend to the idea now or it may be an idea you can implement later, but either way, it will be a positive exercise to focus on positive, hopeful, inspired things. Our mind is a muscle, and it finds the tracks we repeat again and again. So practice thinking in such a way that lifts you up, gets you excited and who knows where your creative thoughts will take you.
As for me, I am planning TSLL's upcoming British Week (the third full week in May), pulling together April 1st's TSLL's Spring Shopping Guide and whatever else wishes to reveal itself to me. :) Excited to see what I will discover. Have fun!
12. Incorporate regular self-care and model it for others in your life
That hot bath you used to take infrequently, but love and look forward to deeply . . . take it regularly, every week, every other day, but make it a ritual you look forward as well as savor when you slip into the hot bubble bath of comfort. Last year, I shared 31 Ways to Practice Self-Care, episode #242, and as I shared in this episode, while the bubble baths and other pleasures are certainly part of this regular self-care routine, self-care needs to go deeper. When self-care goes deeper, it has even more powerful and long-lasting positive effects on our life. Be sure to check out the show notes and/or episode for much more information on this topic.
The current situation in which we find ourselves is unprecedented in our times, but it has the potential to reveal a tremendous amount about our strengths, compassion and ability to rise in ways we may not have known we were capable. I am confident that while the unknown has the potential to paralyze, it can also teach us an abundance about ourselves, those around us, the world and then reveal to us what we should truly be focused on for a better world moving forward.
SIMILAR POSTS/EPISODES YOU MIGHT ENJOY:
---
---
---
Petit Plaisir:
~Begin to cultivate a candle cupboard/closet.
I first learned of this idea from Queer Eye's Tan France when during his tour of his home for Architectural Digest he opened up a small closet (I would call it a cupboard) and shared his stocked candles. Now, mind you, my current Candle Cupboard has two candles in it waiting to be enjoyed, but as I come across candles that I love, if they are on sale, I purchase one or two more than I normally would. I don't expect my Candle Cupboard to ever be as full as Tan's, but I love this idea as a Petit Plaisir.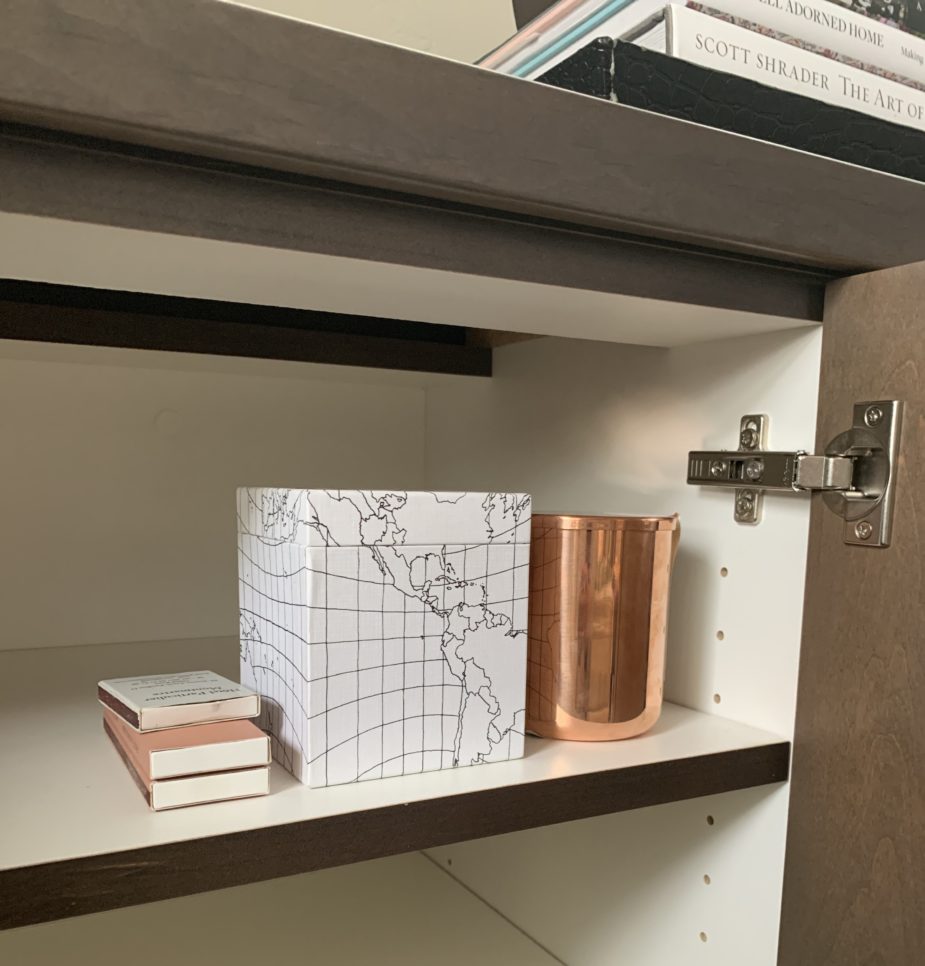 My Candle Cupboard is only barely stocked, but I love this idea and will continue to add to it as my budget and sales and treasures are found. Thank you Tan for sharing this wonderful idea!
---
~The Simple Sophisticate, episode #280
---
Sun, 8 March 2020
279: 15 Life Lessons Learned during my First Year into my 40s
True contentedness is unremarkable to the outside world, or passerby.
Typing away in my cozy chair in the living room in my line of sight Norman eats his breakfast and Oscar acknowledging he will not be able to sneak a bite, takes a long cool drink of water. The croissant for my Sunday morning ritual is proofing in the oven and Sunday Baroque's weekly program fills my home.
Even having lost an hour of the day, I have decided to wake up with the sunset and use the dawn-filled hour to work early before we are able to go for our morning stroll in the woods. All is well, and so much surrounds me for which to be grateful.
I began the morning reading Maria Shriver's weekly email newsletter, and in particular this morning's letter resonated with me, and most likely would you as well as a reader of TSLL. I've included an excerpt below as she describes a moment in which she felt, albeit unexpectedly, truly and sincerely content.
"Over the last few years, I've settled into myself. I've focused more on my blessings and what I'm doing well rather than my shortcomings and what needs to be adjusted (something I highly recommend). As a result, everything in my mind has calmed down, and therefore my body has calmed down, too. Today, my life finally feels centered, grounded, and solid. I feel like I've found my space and my place.
It was one of those profoundly simple, yet headshaking, moments of self-realization that no one ever really talks about. Sure, there are still things in life that give me anxiety (the coronavirus, the election, and Mother Nature as our neighbors in Nashville know all too well). But, through it all, I've been able to find my inner fortitude and soothe myself, something I've struggled with my entire life.
The truth is I never expected that the peace, joy or success that I chased my whole life would come to me when I was sitting alone, drinking coffee on my porch. I thought I was supposed to find that while giving speeches, accepting awards, and galvanizing change. That's what our culture teaches us. It's what infused into our beings at a very young age."
I know beyond a shadow of a doubt that on this International Women's Day, I'm a woman on my own path. I'm living my one wild, precious, joyful and meaningful life. In the end, my friends, that's what galvanizes true change. Watching, witnessing and being in community with people who are following their authentic paths is what changes the world one breath at a time. I thought of that every time I washed my hands this week and it made me smile.
So, follow your heart personally, professionally, and politically. Because, when you do, you will discover the feeling I felt the other morning. You will find yourself saying to no one in particular, "Wow, I'm good just the way I am." —Maria Shriver in her 3/8/2020 letter from the editor of The Sunday Paper newsletter
I realize the excerpt above was long, but hopefully, as it did me, it reassured as to what living well truly is. It's simple and intentional. It's internal and individual. It is purpose driven and intangible. It is also experiential and tactile. It requires of us to be present to be engaged with our world acknowledging much needs us to let go, but so too must we stay involved and aware. It is the daily practice of elevating our daily life by how we walk and open our eyes and minds to all that is around us and that is possible.
Each year when my birthday rolls around, here on the blog, I share a reflection of some sort of life lessons, aha moments and discoveries about the world found along my journey. To share, as well, admittedly, as a way to preserve my own growth, my hope is to prompt introspection amongst readers as sometimes, maybe even often, we do not realize all ways in which we have grown as it can sometimes be hard to see when we are the ones walking through the world each day.
I have yet to share my life lessons for my 41st birthday which fell during the final week of February, so I wanted to take today's episode/post to reflect.
1.Dreams, hopes, wishes can indeed materialize so long as we never let them go, we keep making small, yet steady progress, and keep refusing to not believe it can happen.
2. Clear, respectful, honest communication is to be treasured and a necessary ingredient for healthy relationship of all types.
3. Setting personal boundaries is a reflection of your recognition of your innate self-worth which will cause your self-esteem to grow.
4. Giving yourself closure on the past is healthy and necessary for being able to fully move forward. Your closure need not make sense to anyone else but yourself, but give yourself this gift of freedom.
5. Some friends, family and/or colleagues may not be able to travel with you into your next life chapter as you choose to grow and evolve or your life simply asks of you to travel a different way or in a different way. Letting go need not be dramatic or radical or even known, but rather a natural going about life's path perhaps to meet again at some other time or maybe not. And that is okay and healthy as it shows awareness of the social support that you need to be well.
6. Give yourself permission to be excited about your life journey, your everyday moments and just be giddy. Let your endorphins soar naturally and see your daily life experience improve as well.
7. Say yes to opportunities that cross your path but out of schedule with when you had hoped they might arrive. My trip to Paris and Normandy was not expected nor planned. In fact, I had told myself I would take at least a year off before returning to Paris since my trip in 2018; however, when an invitation arrived to return in 2019, I had to say yes, and all that I learned, experienced, savored and learned some more was more than evidence that I made the right decision.
8. Less truly can bring more into your life. The unexpected discovery of my now home and sanctuary which is half the size of the home I owned previously is precisely what I instinctively knew I needed to live well. Less to decorate, but what I choose can be investments that will last. Less to clean, so I have more time to explore and create on the weekends, a perfectly medium size yard and petite garden, but exactly what I enjoy to have Mother Nature at my fingertips without a requirement of more time than I can give.
9. Mother Nature, moving my feet in Mother Nature, is my creative muse and her gifts are priceless. While I walk nearly everyday outside on the trails in Bend or near the river that runs through Bend, even walking in San Francisco when I needed to get outside, I did so and saw the famed parrots of the Telescope Hill, and oh what a delight. Inspiration is everywhere when we step out into the fresh air.
10. My dogs have been for the past 15 years and are my companions in this journey of my life as they let me be "Shannon", provide company as well as freedom, yet keep me grounded as well. Savoring every moment with my two elder gentlemen.
11. Cooking, creating in the kitchen, is to play and forever be learning and savoring everyday moments.
12. Love really does live on inside you even after someone dearly loved passes away.
13. Host that dinner party you've been wanting to have. You may just bring beautiful moments and new connections to your guests that they will appreciate more than you will ever know. (read: 10 Ideas Gleaned & Confirmed from my Last Dinner Party, and be sure to check out my first book for details and a menus for hosting a successful gathering.)
14. Traveling with my mom created memories of getting to know each other as where we are now in our lives and wonderful shared experiences that I will never forget. Check out our trip to San Francisco. We also had the opportunity to go to Oregon's Garden which exceeded my expectations and opened my eyes even further to my mom's love and knowledge of "green-thumb" life.
15. Continue to follow your heart, its inklings, its tugs, its curiosities, and you will never be led astray. Even when it doesn't make sense to you, even when you do not have a model to forge the path before you traverse it, your insurance is that it is your heart leading the way. I am reminded of Julia Child's quote which she expressed on the penultimate and onto the final page of her memoir My Life in France.
"In Paris in the 1950s, I had the supreme good fortune to study with a remarkably able group of chefs. From them I learned why good French food is an art, and why it makes such sublime eating: nothing is too much trouble if it turns out the way it should. Good results require that one take time and care. If one doesn't use the freshest ingredients or read the whole recipe before starting, and if one rushes through the cooking, the result will be an inferior taste and texture . . . But a careful approach will result in a magnificent burst of flavor, a thoroughly satisfying meal, perhaps even a life-changing experience." —Julia Child
While Julia is directly speaking of her experience in the culinary world of Paris, she indirectly and perhaps most significantly speaks to how to live life well. Invest, have patience, do your homework, and trust the co-mingling of those who know more than you about topics which you love as well as your own passions and curiosities. Beautiful art, the art of life, your life, can materialize in its own time and in its own unique way.
May this birthday year offer insightful and inspired life lessons that elevate the quality of your everyday life even more and bring you all the more contentment, true contentment that you desire.
---
Petit Plaisir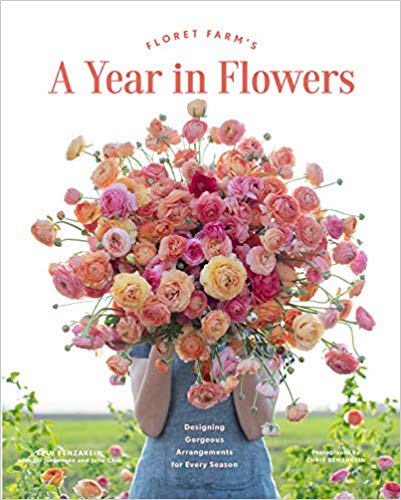 ---
Sun, 1 March 2020
278: 14 Ways to Create a Happy Home
At the core of a happy home is a home that works for those individuals the four walls surround and keep sheltered and safe. Once the essentials are in place - a roof over our heads, walls to keep us warm/cool, then it is the inhabitants' responsibility to cultivate a sanctuary in which each person feels they belong and loved for being their true selves or having the space to understand who they are as they grow and evolve. Whether you share your home or not, both require clarity and willingness to be honest about the needs to live your best life and if you live with others to enable them to do the same without short-changing yourself or compromising too much.
If these steps sound familiar, you are right. Maslow's Hierarchy of needs builds on top of each of the necessities shared above. First we must have our phyiological needs met, then a feeling of safety before we can find belonging and feel and recognize love. Following the third step, once we have a home to feel free to just be, our stress levels drop, our health improves and strengthens and we find we think more clearly and thus make better decisions which leads to the opportunity to strive and try new things giving a boost to our confidence along our journey which builds the fourth tier - our self-esteem opening the pathway for us to have the choice to become self-actualized, the fifth and final tier.
Interior designer and author Rebecca West's new book Happy Starts at Home, which was just released in the states last month, takes the approach to decor that it is far more than the aesthetics, but rather thoughtful decor decisions that marry function with and supporting each person reach their goals which includes feeling welcomed and at peace in the present.
"The truth is your home can directly improve your well-being and contentment. It can help decreease your stress level and increase your happiness." —Rebecca West
What I was drawn to with West's book is her underlying definition of happiness is contentment which is something we talk about often here on TSLL. Contentment is something that has the capability of being steady day-in and day-out regardless of the events of our days - good, bad or just blah. In fact, when you are content, you rarely have blah days at all and when you do have bad days, you can confidently move through them and the good days are elevated even higher. How awesome is that!
While we must build contentment within ourselves, our homes play a critical part in supporting this contented state of going about our lives. And in even better news, our home decor need not break our budget. Just as it takes time to get to know ourselves, depending upon where we are in our life journey when we begin to cultivate our sanctuary, it will take time to understand how we live well, and what is needed to enable our best life to be enjoyed everyday.
Today I'd like to share with you the takeaways from Rebecca West's book that caught my attention as I am in the middle of customizing my home and making sure it works for me.
1.Understand "who" your home is and who it can be for you
As I mentioned in this post (#3), I have named my home, and I highly recommend you do as well. I think of how Paul and Julia Child named their home in Provence Le Pitchoune (translated The Little One), aka La Peetch. Naming our homes gives them a character, reminds of what our home means to us and signifies our appreciation and perhaps our vow to care for it as we are aware of how it cares for us.
If your home is not reflecting its full potential, not living up to its name so-to-speak, then let such a realization be motivation to give the home the care it needs to be the "who" you know it can be and need it to be as well.
2. Be clear about how your home needs to support your lifestyle
Begin with the more abstract concept such as supportive, strengthening, joyful and then examine how your home can enable you to feel these feelings. If your home is not supporting those feelings, examine closely why it isn't and go about creating the change you need.
3. Understand the priorities of your home
In other words, what lifestyle do you not only sincerely have to live, but also want to live? How can your home facilitate your needs and support you on your journey toward your goals? Do you need your own office space and right now only write on the kitchen table? Do you need more light, less light, lighter fabrics in hue and/or weight? Do you need furniture that is comfortable that asks you to relax and unwind? Is your kitchen organized and functional so you can easily step into it and make what you need easily?
Let's back step just a bit first because our answers to the above questions come after we know who we are and where we want to go and what are priorities are. Once we know the answers to these essential questions, the questions regarding our home, are far easier.
4. Make a habit of editing what comes into your home
As I have shared in previous posts, having a mood board is helpful to clarify and direct your purchases and decor aesthetic decisions. A mood board will also help when it comes to know what you need and what would work best in your home and being able to say no to otherwise beautiful items that would have found their way into your home, but they just are not needed or fit well.
Once you have decorated your home to support your contented life, become ardent about your shopping excursions, gifts that are received and get into a regular habit of letting go, consigning, selling for resale at used books/furniture shops what no longer serves you. You "have a say in what surrounds you", and when you feel as though you are the director of your home and decor, you can feel more confident in your life decisions as well because your home doesn't become overwhelmed and remains true to its purpose.
5. Examine the fear you have when it comes to letting stuff go
West examines the emotional attachment we have with material items well, as it often is a fear that we will not be able to fill the hole it may feel it is leaving. However, she argues that in fact, it is opening up space for something more in alignment with who we are and are becoming.
"When you take a leap and start letting things go from your home, you'll open the door to trust and opportunity."
6. Keep what brings you joy
However, make sure you are not keeping what brings you joy in a box tucked away in the garage. In other words, if you are not honoring it, if you are not letting it bring you joy in your daily life, does it really bring you joy, or are you just afraid to let it go? A self-examination, an honest self-examination, will help you answer this question.
7. Extend gratitude to your home
Whether you rent or own, your house is your dream house or not, extend gratitude to it for the good that it provides - at the very least, shelter and safety. One of the joys and things I am extremely grateful for in my home is that my key turns in the front door without snagging. As well, with an attached garage, my dogs are safer as we can move from the car to the house without having to worry about them seeing something to chase or say hello to. These simple changes are things I am grateful for each day I turn the lock in my door and cross the threshold.
It may sound silly to say thank you to our homes, but the expression of gratitude is a destressor and a good habit of looking for all that is going well in our lives no matter what the day might have brought us.
8. Understand that a well-decorated home that works for you will help you change your life
West cautions that if you have the determination to change your life, but you are not changing your home to support you, that may be an obstacle you are ignoring and should address. Why? From the simple reorganization and editing of your kitchen and pantry to support your new eating habit, your home can sabotage or support the new habits you are trying to welcome into your daily routine. More generally speaking if you get rid of the reminders of the bad habits you do not want, your home will most certainly better support you as it is with you each day.
9. Address the simple daily stressors
From a handle that is loose to a dishwasher that does not run properly or is not large enough for your needs, from small to large, tend to them immediately or as swiftly as your budget allows as you will be amazed how your stress levels will drop when you are not tripping over these items you know you need to tend to but continue to put off again and again.
An example from my own life, the dishwasher that came with my house had two racks and was too small for all of the cooking I do. Often I would have to run it twice to wash all of my dishes (yes, I know I could have hand-washed them, and sometimes I did, which is my point also - I wanted to save time!). So when my dishwasher unexpected broke down on my late last year, I took advantage of the first of the year sales in January to purchase a dishwasher that had the racks I needed and boy, what a significiant difference to my time allotted for washing dishes and daily stress.
10. Edit your bedroom to included nothing that isn't related to sleep or intimacy
Keep only reading materials that help you relax and fall asleep (no work items). Add elements such as softer lighting, candles, and a vase for your weekly flowers. Focus on what calms you down and eliminate anything that rachets you up.
11. Create a home you are proud to call your home
When you wake up in the morning, you should feel a sense of calm as you are expected to be nobody but exactly who you are. When you leave your home, it should give you a confident boost to enjoy the day to the best of the events' abilities. Upon feeling such ease in your home, you will become more confident to invite people over and build the social life you would like to have.
12. Be thoughtful with lighting
Consider where you need lighting and where you want people to relax and feel their best. In other words, nobody wants an overhead light shining down on them in the living room as they conversation casually. Nobody looks great under these lights and it is just too shocking. Keep the kitchen well lit, but use table and floor lamps instead in more relaxed settings. Welcoming in as much natural light as possible as this too will elevate your mood.
13. Find ease with your relationship status, whatever it is
A home that reflects where you are in your life right now is a home that allows you to feel settled and thus more calm.
"Once your home reflects you, you'll start to feel a lot more settled about being on your own."
I share the quote above because I think sometimes we decorate for the life we want, not for the life we have. When we choose to honor where we are, we are being present and enjoying all that life is giving us even if we cannot see all of the awesomeness. As someone who has lived alone most of my life, when I first began doing so, it took time to become comfortable with my own company; however, now, you could not convince me to live any other way. When we embrace we learn what we truly need to live well outside of another person or society's expectations. When we let others who we are living with express what they need and we then express what we need, we get to know each other better on a far more intimate level. But the key is to set aside expectations of something either beyond our control or that we think should be happening next.
14. Let your home customization be the medicine to finding your ease of living
If you have ever felt your life is not where you want it - your job, your relationships, the country, etc., start at home and change what you can to make yourself happier. Take the weekend and paint that room you've been meaning to paint. Vow that you will wallpaper the office so that your work space reflects who you are and you enjoy stepping across that threshold each day even if you do have a home office and do not have to travel that far.
West suggests if you are having trouble changing your thoughts and perhaps feel overwhelmed and not settled with life, start at home and change something aesthetically that makes your home work better for you.
There are times when my mind races and sometimes not in the direction I want it to and one thing I had not been doing four years ago was tending to my decorating as it was a rental. However, after living in my rental for two years, I realized, why aren't you doing something? So I did. I updated the blinds in the office and kitchen, two places I found myself frequently and wanted a beautiful frame to look out and see Mother Nature, I purchased a secondhand pedestal dining table, one I had been putting off until I bought my next house, and I framed photographs I had taken on my travels to France and England and enlarged them to be the artwork in the living room. Once I began making my home reflect who I was, the quality gradually lifted as well and I reveled in being at my home even more. In two short years of doing this, I did eventually find the home I wanted to buy, but even though the blinds cannot come with me, I felt as though I gave that rental some love, and don't regret it for a moment.
I could go on and one about the takeaways in Happy Starts at Home. It is a decor resource but also so much more as readers will come to understand the psychological power of our homes when we recognize it for what it can do to improve the quality of our life.
Currently as I type, it has begun to snow in droves after just an hour ago being a bright sunshine of a day. And I am smiling and saying thank you because I have a home that enables me to see outside far more easily and savor the changing of the weather while relaxing in my armchair while Norman snores away on the ottoman. These are the moments that I wanted to cultivate more of, and you can too. Whatever it is that makes your life sing, examine how you can bring it into your home so that it is part of your everyday. Your contentment will rise as a result.
The changes can be grand, but they need not be, they just need to be intentional and in alignment with what you need to work best for you and the life you want to live.
Enjoy examining your life and how your home is supporting the life you want to live. If it isn't exactly where you'd like it to be, enjoy the journey of figuring out what you need. Because although it will take time, when the right items cross your path or the right ideas cross your path or you all of a sudden discover what would work the best, you will be all the more grateful they made it into your life.
---
Petit Plaisir:
~If you live in Bend, Studio Vero sells this line of detergent and the laundry sachets as well.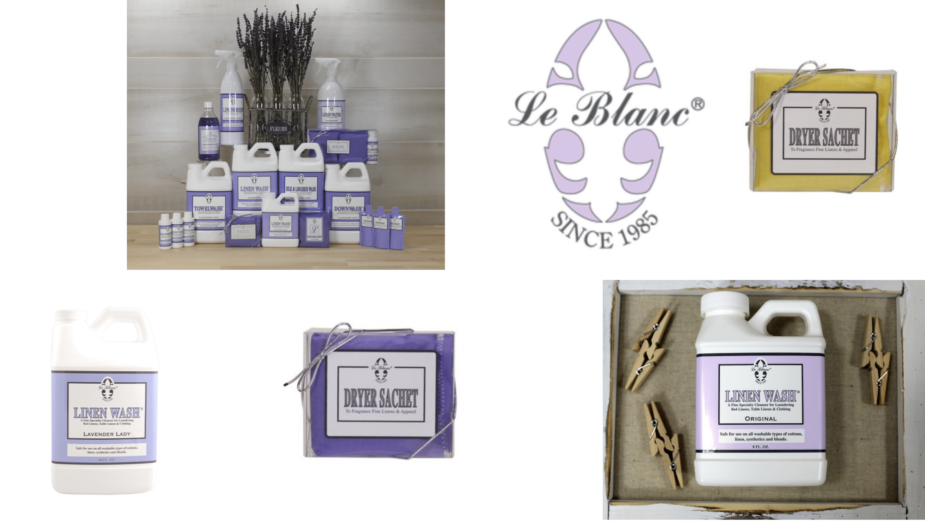 Ginger and Almond Bars (gluten-free)
~as first enjoyed in Provence at Patricia Wells' cooking school~
---
Sun, 16 February 2020
277: Winter in Paris — The 15 Essentials for Timeless Seasonal Style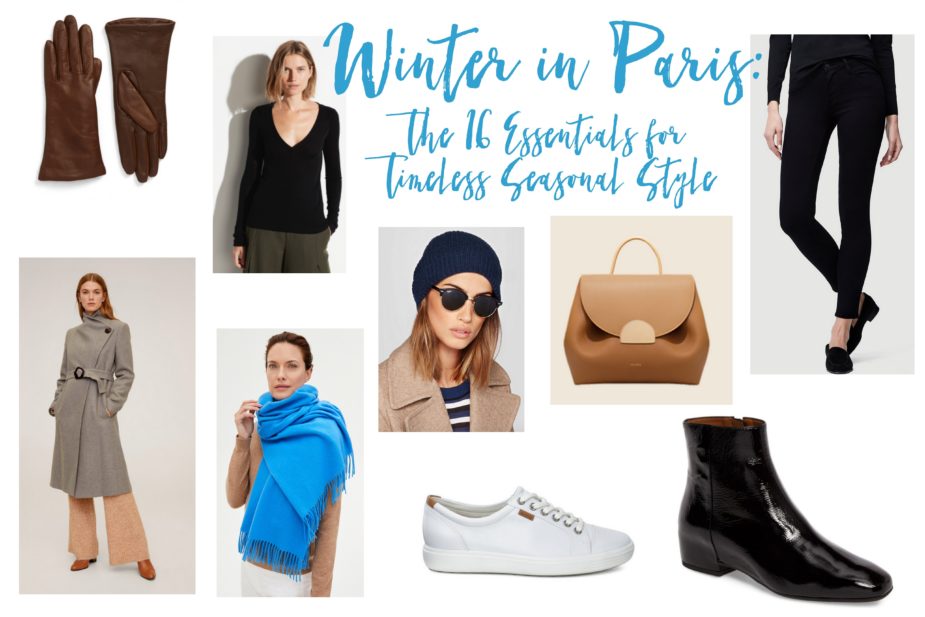 Last fall two episodes were shared delineating ideas for a timeless capsule wardrobe for traveling about in Paris as well as in London and the English countryside. As promised, the series continues into winter, and while we are nearing the end of winter, with the Paris fall/winter collections about ready to take the runway sharing their 2020 trends and inspirations, I thought this would be the perfect time to share how Parisians dress in the chillest months of the year.
Of course the uber style stars who will share their street style at the end of February as they make their way to and from the shows, and while I highly recommend taking a look at what they are wearing as even though they may be out of reach budget-wise and offer strong signature style that is hard or less likely to be imulated and simply admired, the color combinations, layers, and fabric choices are worth noting most certainly.
Today, let's return to Paris and take a look at the necessities for a timeless winter wardrobe whether you are making a trip for business or pleasure.
First of all, what is the weather likely to be during winter in Paris? Paris Perfect explains that the average temperature during the months of December, January and February is 42 degrees Fahrenheit, so about 6 degrees Celsius. With a 50% chance of cloudy and/or rainy weather on any given day, be prepared for moisture, and likely not snow (although on occasion snow does fall, but it doesn't last for more than a day or two - typically).
Depending upon where you call home when you aren't visiting Paris, 42 degrees Fahrenheit in the winter may feel chilly, not-so-bad or perhaps even warm for winter months. Whilst keeping all of that in mind, let's take a look at the list of essentials for your capsule wardrobe.
1.Classic, well-constructed cashmere or wool sweaters
Since you are in Paris, you will likely be inside most of the time, but walking from place to place. Keeping this in mind, fine cashmere sweaters would be the best as you can layer them for more warmth, but also not become over-heated while inside at your desired destination.
2. Dark denim
Dark colors in general will never be a bad idea in Paris during the winter. From dark denim jeans to dark pants, dark shoes and dark outerwear, the benefit of knowing this and having such items on hand is that you can easily mix and match and then add the pop of color as you feel necessary.
3. Black jeans
4. Waterproof leather booties (ankle boot)
5. Leather sneakers
6. A Warm Winter Coat - Puff, Pea Coat or something similar - long preferred
The air is damp, so when the wind blows or the temperatures drop, it feels colder than it may actually be. A long coat will keep your entire body warm while you wait in line to go to a museum or venture outside to stroll from one destination to another.
~Be sure to check out Mango for beautiful coats at great price points.
7. A Wool Blazer
For days in which it is not as chilly, but still the air has a nip, wear an oversized wool blazer with a scarf.
~photo credit: Style du Monde
8. Lovely warm, scarves
From classic oblong scarves to large stoles which can be used as a blanket on the plane while traveling, pack one or two favorite scarves that will work with what you have and provide the warmth you seek.
9. A Warm Wool Hat
Leave the beret at home and pack a warm wool or cashmere hat that covers your head and ears. Black, navy, ivory or anything neutral so you can wear it with anything you have packed.
10. Leather, yet cashmere lined, gloves
11. Turtleneck
Yes, an additional sweater, but turtlenecks are lovely in their retro chic silhouettes. Whether fitted or oversized, choose a luxurious fabric that feels good on your skin, a high neck that hugs your chin and a color that works well with your wardrobe, all while perhaps adding a touch of pop or a subtle unique shade of something fabulous.
12. Cardigan
Granted a cardigan is a sweater as shared in #1 being a must-have while traveling around Paris, but a cardigan is a casual choice to have for the flight, for snuggling in either in the morning or evening upon returning from being out and about, and well, just a lovely winter staple to have on hand (and a necessary one in Paris during the winter).
13. A travel umbrella
Likely, your accommodations will have an umbrella for you to use, but having a packable umbrella with you wherever in the world you might travel is never a bad idea. As shared at the top of the post/episode, the liklihood that it will rain in Paris is 50/50, so it's best to be prepared as you won't want to wear a coat with a hood unless you want to stick out as a tourist, unless the coat looks something like this.
14. Shop for what you need while in Paris - pourquoi pas?!
In January, the semi-annual French Les Soldes takes place in which every shop will be having sales on everything, not just the items they cannot sell. Take advantage of this opportunity and shop for what you need while you are there, but also what will live and be loved for many years to come wherever you call home.
15. Totes and handbags
This recommendation will be the same as it was for Autumn - a crossbody bag for going about the city and a tote for travel days. Poléne's full and mini crossbody bags are ones I recently learned about and now have and absolutely would recommend.
Whether your favorite time to visit Paris is the spring, summer or fall or winter, whenever the opportunity arises to escape to the City of Light, it will be hard to say no. Knowing you will be well-packed will ensure you feel confident and comfortable as you walk and explore and savor along with the Parisians themselves with no one being the wiser that you are a tourist unless you let it be known. Most certainly, your sartorial choices will not give you away.
Stay tuned as I will continue this series for the spring and summer months as the year unfolds and Anglophiles, rest assured, a winter shopping list will be shared soon.
SIMILAR POSTS/EPISODES from the Archives You Might Enjoy:
---
---
---
Petit Plaisir
~My French Country Home magazine
~created and edited by Sharon Santoni of My French Country Home blog and travels
Images: Click through on each image to be taken to the direct source
---
Sun, 9 February 2020
276: The Art of Mise en Place
Mise en place in translation means is "set in place", often translated to "everything in its place".
Perhaps part of the reason cooking and baking can feel rewarding as well as relaxing is that there is a science to, and the unofficial science is something even the most novice cook in the kitchen can quickly learn - mise en place. But what exactly is it and what is the art of a truly effective mise en place? That is what today's post/episode is all about.
When I attended both Patricia Wells and Susan Hermann Loomis' cooking classes in France, mise en place was de rigeur. Each day upon arrival into their respective kitchens and to our assigned cooking stations, the food was already either prepared and arranged in the necessary bowls, or at the very least the ingredients were waiting to be prepared along with the necessary bowls. As well, the recipe was clearly typed and propped up and ready to go to ensure ease of preparation.
~fresh ingredients from the market for a
Niçoise Sala
d made in Susan Hermann Loomis' kitchen in Louviers, Normandy~
~Patricia Wells at her stove in Provence, Vaison-la-Romaine~
~Patricia Wells' stove in Provence; notice the collection of small dishes on the shelves, along with her cookbooks~
~Patricia Wells' stove, knives and measuring spoons on the right in multiple quantities; on the lift, cooking tools to be used at the stove~
~Susan Hermann Loomis in her kitchen in Louviers preparing food for the day of cooking. Notice the recipes situated at each station, along with the necessary ingredients.~
~Susan Hermann's stovetop~
As you will see in some of the images included in today's post, I was in awe and absolutely inspired by the organization in both kitchens. From Patricia Wells having multiple ceramic canisters complete with a label for multiple spatulas, peelers, and any other tool she would need to have her students use, to Susan Hermann's knives neatly and safely stored in the middle of her wooden kitchen island, every kitchen tool had a home, and all of the items we would need or that were regularly used were easy to find and thoughtfully placed where they would be the most handy to grab while cooking.
While mise en place often brings our attention to the recipe or meal we are cooking at the moment and the ingredients that are needed, in a larger context, mise en place is your kitchen, how you arrange it, how you work within it well, and the tools you welcome into your artistic space - your batterie de cuisine.
I have found my kitchen, especially my kitchen in my rental in which I lived for four years, to be indeed an artist's sanctuary of sorts because you are creating, you are exploring. Part of why I loved that kitchen so much (the kitchen you see in Seasons 1 & 2 of my cooking show) is due to how I felt completely at ease moving about it in, having enough space for everything I needed and everything being easy to locate and quickly so.
I am currently in the process of curating my new kitchen into a similar space so that I feel absolutely comfortable moving from here to there and finding exactly what I need. I look forward to making progress on it this spring if all goes well, and fingers crossed, hopefully have it ready to go for Season 3. But in the meantime, I am keeping in mind how a kitchen must be organized, how it needs to function for the cook that calls it home, that is the foundation of mise en place, and now let's talk about the benefits and how to create your very own successful mise en place each time you step into your own kitchen.
Benefits
1.Ensures you are prepared for the recipe you wish to enjoy
2. Saves time
3. Saves the food
4. Deepens enjoyment of the cooking experience
~The creative stand of hooks for mixing paddles, Susan Hermann's kitchen~
How to "Mise en Place"
1.Determine what type of mise en place you need
In theory, you will eventually come to a point where you tend to mise en place each time, but each recipe or meal or dish will be approached in its unique way. If it is a dish you enjoy frequently, such as a go-to breakfast, your mise en place will be a default you don't even think about any more.
In such a case, my steel oats is in a cannister by the stove with the 1/4 cup measuring spoon that I use inside, the chia seeds are in a cannister that I simply pour out of, also by the stovetop, the salt and butter on the other side of the stove, and voila, aside from the cream, when I include it, it remains in the fridge until it is needed.
Mise en place can be as simple as having your go-to items at the ready at all times, but it can also be for the detailed recipe in which case all of the ingredients are pre-measured and placed in their own separate dishes and bowls.
2. Read the entire recipe, twice.
Not only do you want to read the ingredients list, but be sure to read the instructions as well, and why I recommend twice is often I will read too quickly the first time and accidentially skip over something.
But even if you are a close reader on the first read-through, reading twice confirms the order you will need the ingredients as well as how they should be prepared - sliced, diced, left whole, etc..
Back to the ingredients: do you have what you need? enough of what you need? Double check.
If preparing your mise en place ahead of time, either the morning of or the day or two before, begin making a list of what you need to pick up at the market (and how much).
~fresh artichokes from Louviers' market and eggs as well~
3. Find the necessary dishes, bowls, containers.
As you become fluent in your kitchen, knowing which dishes you enjoy preparing and eating and sharing, you will with time begin to have the necessary dishes, bowls and containers you need. Along the way to building your batterie de cuisine (literally: kitchen artillery; otherwise known as kitchenware), use dishes that work well for what you need. They may not all look neat and properly sized, but they will work.
~Susan Hermann's collection of copper pans~
4. Find the necessary kitchen tools you will need and have them at-the-ready
Along with having the ingredients you need, locating and having at-the-ready the necessary tools will speed up the process and increase your enjoyment of the cooking process. Beginning with a sharpened knife, and the proper knife for what you are doing, having each of these tools ready to work for you is an often unstated, but vital part of an effective mise en place.
In Patricia Wells' kitchen in Provence, each utensil is given its own cannister and labeled.
5. Prepare the food as needed
From peeling, slicing, de-veining and cleaning the seafood or meat, tend to the food, so that as the recipe calls for each ingredient, all you have to do is quickly add it to the pan or bowl or grill or, you get the idea. :)
~mise en place at Patricia Wells' cooking class~
6. Place the food/ingredients in order of use in the recipe.
Depending upon whether you are left or right-handed, place the ingredients on the preferred side and in the order they will be added to the recipe. If items will not be used for some time, you can place them further away so they won't be knocked over or accidentially added, etc. .
7. Have a large bowl for discards and items to be taken to the compost or garbage.
Rachael Ray creatively called hers the "thanks for coming" bowl, and having such an item as part of your mise en place is a simple way of keeping your kitchen clean, or at least cleaner, as you make your way through your meal preparation. A large bowl enables there to be more workable space so you can swiftly move from one task to another without having to constantly clean up along the way.
8. Refrain from multi-tasking
As tempting as it may be, doing more than the task of cooking while you are preparing a meal increases the chances of overcooking, burning and therefore ruining the ingredients you have thoughtfully welcomed into your kitchen. Speaking from experience, even when I just cook my breakfast in the morning, when I go off to my office while the steel oats are cooking, there have been time when I have become so engrossed in what I was doing for work that I lost track of time. Respect the food, and give it your full attention until the cooking is complete.
Ideas to Improve Mise en Place
Keep a well-stocked épicerie at all times

Listen to episode #109 for a detailed list of the 34 items to have and why, or pick up my 2nd book, and read through Chapter 12.

Begin to gradually pick up small bowls and dishes that catch your eye at second-hand shops, yard sales and antique boutiques, even brocantes if you have the opportunity to travel to France. Not only is it fun to treasure hunt, but they will add your signature to your kitchen.
Assess what tools you need in your kitchen and invest in quality items.
Equally, upon assessment, begin to edit/remove tools you do not need to provide more space for those items you do, making them easier to find.
Set up your kitchen so that it works for you
I feel fortunate to have had the opportunities I had in attending both of the cooking classes with Patricia Wells and Susan Hermann Loomis over the past two summers in France. I continue to welcome their ideas and incorporate them into my daily cooking practice.
The primary purpose for mise en place is to make your time in the kitchen successful. Impressively, the number of dishes and the multi-course meals each class would enjoy every single time we sat down to dine for a couple of hours at first glance would have seen impossible, but when it is broken down into clear steps, ingredients and amounts prepped and ready, it seems all but impossible.
Hopefully you too will find even more pleasure when you step into your kitchen. I certainly have an even deeper appreciation as well as fondness for the time I spend cooking and preparing and of course, enjoying the meals that are created.
Have a look at videos from both of my cooking class experiences as well as the detailed posts that accompany each one below.
~cups and saucers in Susan Hermann's kitchen found over the years throughout France at Brocantes~
~ingredients for a fresh strawberry dessert at Susan Hermann's first day of cooking~
---
---
---
Check out The Simply Luxurious Kitchen and see Mise en Place at work in my very own kitchen!
---
Petit Plaisir
~Agatha Raisin, Acorn TV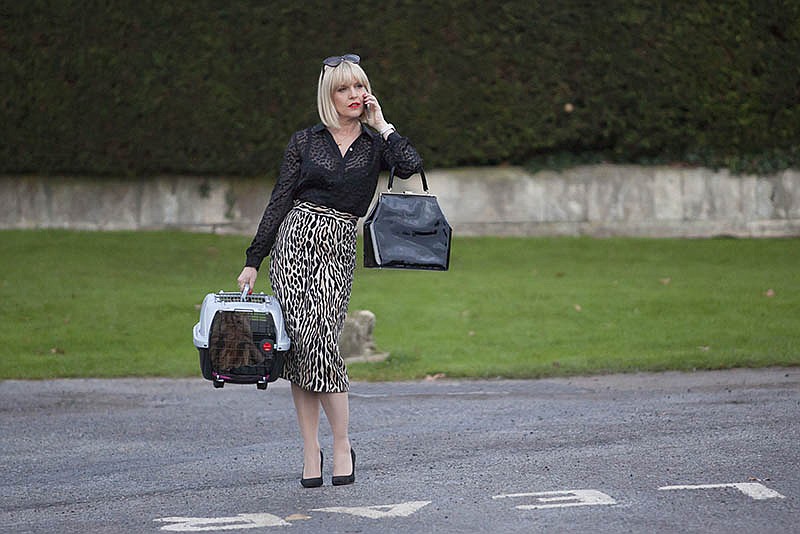 ~10 Ways to Enjoy Grocery Shopping
~How to Make the Most of Your Visit to the Farmer's Market No Matter Where You Live
~Subscribe to The Simple Sophisticate: iTunes | Stitcher | iHeartRadio | YouTube | Spotify
---
Sun, 2 February 2020
275: 34 Ways to Attain Emotional Freedom and Cultivate More Joy of Living
"Emotional freedom is a homecoming to your own heart and fullest power. It salutes authenticity, not conforming to someone else's notion of what to feel or how to be." —Dr. Judith Orloff, author of the New York Times bestseller Emotional Freedom: Liberate yourself from negative emotions and transform your life (2009)
The middle of the night, before you can fall asleep or early morning thoughts that swirl and fuel agitation, worry and fear preventing you from falling asleep.
The feeling of being lonely and falling prey to the purport by society that the simple solution is to find someone to be romantically involved with.
Ratcheted chronic anxiety that cements you from pursuing something new or chasing your dreams or simply enjoying your everyday life.
An assumed negative default in perspective when it comes to the world, the future, especially your future and what is actually possible no matter what your age.
In sharing each of these scenarios, maybe you most strongly identified with one, or maybe none of them spoke to you, but moments of one or two rear their heads in your life when your energy is depleted or life temporarily becomes exhausting. And hopefully, maybe you recognize your former self in one or more of these and now are able to celebrate having broken free of the counterproductive emotional patterns that were learned and accepted as "how life will be".
Wherever you find yourself on the continuum of learning the skills of attaining emotional freedom, after reading/listening to today's post/episode you will have a clear path forward for identifying with the latter description in the previous paragraph.
I picked up Dr. Judith Orloff's book because I needed to read it. I knew the skills I needed to improve the quality of my emotional life were lacking, but I did not know what they were or, if I had a sense of them, how to strengthen them.
Dr. Judith Orloff defines emotional freedom as increasing your ability to love by cultivating positive emotions and being able to compassionately witness and transform negative ones, whether they're yours or another's.
Choosing to become emotionally free is entirely the choice of the individual. Whether healthy emotional patterns were modeled by your parents or not, you can learn them, apply them and shift how you engage with the world, how you experience the world and thus how you move forward and elevate the quality of your life experience.
Have a look at the benefits of setting yourself free emotionally:
BENEFITS of acquiring the the skill of EMOTIONAL FREEDOM
liberation from fear
navigate adversity without going on the attack, losing your cool, or being derailed by it
choose to respond constructively rather than reliquishing your command of the situation whenever your buttons get pushed
communicate more successfully and gain more confidence in yourself and empathy for others
no longer feel disconnected or lonely
feel more comfortable in your own skin
be part of nuturing relationships
discover more contentment
become more flexible with life
own the moment no matter whom or what you are facing
"be more fiercely alive"
liberation from the compulsive tyranny of negative emotions such as worry and anger so you can choose more joy
Now to do the homework, the steady and consistent exercises to welcoming the emotional freedom you seek into your everyday life. Today I would like to share with you 34 tips, practices, ideas and insights that spoke to me and what I thought would speak to TSLL readers/podcast listeners. However, there is far more detail in Dr. Orloff's book, Emotional Freedom, which I highly recommend reading and keeping as a resource to return to as you incorporate and habituate the new practices that can improve the quality of your everyday life and cultivate more joy.
1.Discover your emotional patterns: Know thyself
What emotional type do you most define yourself as? The Intellectual, the Empath, the Rock, the Gusher (chapter 4 details each of these emotional patterns, shares the tendencies, strengths, drawbacks AND most importantly, how to strike a balance to welcome the good and let go of the unhelpful emotional patterns)
2. Take charge of who you want to be
Begin by understanding how you were nurtured as a child and as you grew into an adult and even into your adult years regarding how you were raised by your parents and continue to interact with them. There were most likely strengths and weaknesses. Dr. Orloff suggests observing each with an objective perspective for the purpose of gaining self-knowledge of what have become positive and as well as unproductive ways of emotionally engaging with the world. Once you have done this (this is for you and has no need to be shared with your parents), move forward consciously. "Consciousness [is] the path to freedom". Acquiring self-knowledge will lift the fog as she describes it and show you the way to clear blue skies of clearly, concretely knowing what you want to change and why.
3. Seek calm and eliminate stress
One enhances your overall health, (yes, your physical health too) and the other depletes and destructs it. No doubt you know immediately which does what. Here are a few simple ways to welcome more calm practices into your everyday routine: experience and partake in laughter, exercise, meditate (breathing is powerful), "anything that makes you feel loved".
4. Resist negativity and turn toward and amplify the positive
Becoming emotional free is a choice made by each of us, so it requires that we act and thereby think differently. Actions include what and how we speak. The words we utter and the tone in which we utter those words matter immensely and absolutely. We have control over these two qualities of speech. Orloff explains how words contain energy, and we are transferring that energy when we speak, and how when we say something sincerely positive or kind, the good energy given is accepted and received with love or, if spoken without sincerity, disbelieved and hurt is felt. Again, the reception is determined by the tone in which the words are delivered.
"Words impart energy that can be enlivening or malignant. This is true whether you direct words to yourself or others."
5. Pay attention to your physical reaction around others.
To determine if the people you either choose to be around or have to be around, or are newly introduced to will bring positive energy into your life, observe your physical response to them. Having to do with how someone speaks to you, when they do, observe, Dr. Orloff's suggests, your physical reaction with your body instead of how your brain processes the actual words. Let your physical responses guide you to help you determine who to continue to spend time around and who to walk away from. E.g. The charmer who says the sweetest compliments with a smile but causes your body to physically cringe, yep, that may be a sign that negative energy is coming your way. Walking away may just be the best idea.
6. Use breathing practices to calm/quiet a hyperactive mind.
If you discover you identify your emotional pattern to be the Intellect, your mind is busy. It is busy planning, learning, inquiring, planning some more and trying to figure out how to get it all done. However, when this happens before we can figure out how to fall asleep or need to fall back asleep, it is defined as a hyperactive mind and it is not emotionally helpful. Simply breathe. Get out of your head.
7. Exercise
Regularly, aerobically, but also with strengthening and flexibility activities. Exercising requires you to be present; it helps you get out of your head and focus on what you are doing.
8. Engage with others first with empathy and secondly with your head.
9. How to handle an unwanted situation: Think first.
Think all of the details through first, once, and well. In so doing, you are making sure you do not react which would be your emotions taking over and potentially throwing you into a "fizzy" state. How do you think first?
use positive self-talk and logic to become grounded
take deep breaths. Do not take on the emotions of others. "You can still be loving and now feel the emotions they are emoting."
10. Allow regular quiet time for emotional decompression (for the Empaths especially) throughout the day.
11. Honor your empathetic needs.
Reminder: "No" is enough.
Learn what your max socializing time is, and honor it without apology.
I love this one: if you need to take a separate car so you can return when you are emotionally ready to leave, take your own car. Do not feel guilty for needing this. Similarly, if you need your own space when visiting family on the holidays or when traveling, honor you need by reserving a nearby Airbnb or reserving your own room.
12. Engage with life
If you have been hurt or if you see yourself as the Rock on the emotional type list, engaging with life will intially be uncomfortable or foreign. However, keep in mind what Brené Brown teaches, vulnerability is needed in order to sincerely connect, but as shared in episode #126, do not forget to partner it with setting healthy boundaries (which plays into #11 - honoring your needs).
13. Simple daily task: express one feeling a day in your journal
Why? To acknowledge honestly how you are feeling and when you are ready, to examine the why. Triggers or prompts. When we partake in this daily practice, we become more knowledgeable of ourselves, but also improve how to better communicate how we feel and why. Even better, we begin to see that emotions are temporary, and that is helpful to keep in mind as well.
14. Are you a gusher? Before seeking advice or support, follow these steps to gain more emotional freedom.
center your feelings by defining the upset - what prompted you to feel as you do.
answer the question: How does this make me feel?
work with your feelings: clear the emotion, exhale the negativity, use positive self talk, tune into your intuition to find the solution
15. Extricate emotional vampires from your life
Sharing a list of the different types of emotional vampires, it was helpful to see their characteristics, and I will admit, I saw my older self in some of the descriptors. Just as important as it is to sweep out the emotional vampires from our lives, we also do not want to be one to others. Evaluating each of the lists is a good practice.
Back to the extrication of E.V.s. It entails clear and calm communication as well as setting boundaries. Once you recognize how they make you physically feel (returning to #5), find your voice, set your boundaries and walk away to seek other nurturing individuals to spend time with.
16. Set limits.
It is important to repeat what has already been mentioned twice thus far - set boundaries. Episode #126 shares in detail how to do this and why it is imperative to your emotional well-being.
17. Be solution-oriented.
Previously here on TSLL and on the podcast it has been shared that complaining about something you dislike or someone you dislike is only a positive contribution to our lives and the lives of others if we are also accompanying the 'complaint' with a sincere solution. Otherwise, let it go and move forward.
18. Understand that fear is a form of stress, and then move beyond your fears
Dr. Orloff explains in biological detail the body's physical response to fear, and it is not good for our health (page 149-152). If you are someone who catastrophizing the future, expects the worst in situations, has fearful thoughts that keep you up at night, are afraid to speak up or go for what you want, then you are letting fear play a significant and consequently harmful role in your overall life. In other words, you are welcoming more stress into your life that need not be present.
Move beyond your fears not by avoiding them but rather by "facing them in a proactive way".
"Courage requires the presence of adversity. In fact, no fear, no courage. WIthout something to overcome, there's no biological push to be brave or conquer negativity, true evolutionary milestones."
avoid people who reinforce your fear
avoid violent media - news, arguments or other scenarios that cause you stress
immersing yourself in hot water (a bath) will help relax muscular tension quickly
practice your breathing.
19. Seek out and remain close to "emotional nurturers"
20. Identify the fears you'd like to be free from and identify their triggers.
To return to #1, self-knowledge is the fundamental component. We gain clarity when we investigate ourselves and our reasons for feeling the emotions that arise, seemingly out of our control. When we can identify the trigger, we can then successfully change it or eliminate it altogether.
21. "We attract what we are"
"A basic law of emotional energy is that we attract who we are. Fear attracts fear. Courage attracts courage. If you want positivity coming at you, you've got to generate it . . . This influences which people and events keep appearing in your life."
22. Stay optimistic despite fear
Regardless of what goes on in your life, wanted or unwanted, be mindful of your response. In other words, do not react. Take a breathe or take a beat before speaking or taking action. When a fear arises that you won't be able to accomplish what you have set before you to achieve, focus on even the smallest victories - you are still trying, you still care. When you make a habit of positive mindful response, eventually it becomes a track in the mind and when it becomes a track, it then has become your default to not be thwarted by fear but to courageously face fear in a proactive way.
23. Continue to grow into self-awareness
Each of us is continuing to change, as we are dynamic creatures whether we want to be or not. In actuality, it is a good characteristic to be dynamic because it means you have an opportunity to grow. As we are continually growing, should we choose to, that means we have to continue to be aware of ourselves - our needs, emotional responses, etc. and not become complacent. In other words, as the book shares, our life truly is our career. It takes effort, but such effort pays many positive dividends.
24. Overcome frustration with patience
One of the biggest roadblocks to emotional freedom is frustration.
~Discover the benefits of patience.
"Making a more deliberate choice to delay instant gratification and cultivate patience will help you achieve emotional freedom, have faith in yourself and your destiny."
25. Let friendships and romances develop slowly
Why? In order to cultivate trust or determine if someone is trustworthy.
26. Find and welcome nurturing sources into your daily life
Nurturing sources need not only be people. Nurturing sources exist within and outside of ourselves. Anything that provides a sense of home is a nurturing source.
27. Foster positive human contact or community
When you engage with others whether at work, your personal life, in your neighborhood, online, choose to make it a positive exchange.
28. Learn the power and skill of meditating.
~I break it all down for you here in a 2014 post Why Not . . . Meditate?
29. Practice gratitude
Something that I have enjoyed sharing each month is my "What Made Me Smile" post, and I look forward to adding to this list as the month unfolds, then sharing a handful here on TSLL. However you practice gratitude, maybe in a daily journal, through prayer, by sending thank you notes, any action that asks of you to reflect and see all that is going well, make this a regular practice, and it will begin to shift your focus (remember #21). We attract what we are, and if we are grateful, we will begin to see even more for which to be grateful.
30. Listen to your intuition.
But first understand what intuition is and what it is not (read this post). Once you can accurately define what your intuition is, then you have a powerful skill in your arsenal to enable you to elevate your everyday life due to the choices you will make.
31. Redefine the traditional paradigm for coupling.
Communicate what energetic preferences and boundaries you need in a relationship so that you are not emotionally engulfed. From how you live together, to how much time you spend together, to sleeping arrangements, if you are an Empath as described in the Emotional Types list, you may deeply want a relationship but fear, based on past experience, that you will not be safe due to all of the energy and emotion of others you absorb. Due to this you have either acquiesced and let yourself become engulfed or spoken up ineffectively (or with a partner that was not right for you) and been berated for being difficult or cold. Neither are true, and effectively communicating and more importantly being with a person who is open to understanding you, is the key to being part of a healthy, nurturing relationship.
32. Take time for solitude regularly
"Solving lonliness involves connecting to yourself as well as others. That's why it's vital to find your own right rhythm of worldly involvement and solitude."
33. Acknolwedge and celebrate current healthy connections
As mentioned in #26, not all healthy connections will involve other humans. From Mother Nature - hiking, gardening, simply being outside; to spending time with animals; to luxuriating in your thoughtfully curated home, these and many more are healthy connections. Invest in them, savor them and do not let others dismiss the value they hold in your life to feel connected and whole.
34. Strengthen the relationship you have with yourself - it's the most important one you will ever have
In other words, invest in understanding how to welcome emotional freedom into your life. It will take time, it will make you uncomfortable for a short duration, but that is the way with change, it is uncomfortable because it is stretching us.
In our personal life toolbox, as shared in detail in Living The Simply Luxurious Life: Making your everydays extraordinary and becoming your best self, it is filled with both strengths and skills. Strengths are innate and when we choose to strengthen these talents, we share with the world a unique gift only we can offer. Skills are tools any one of us can learn and apply to our lives to elevate the overall quality. Emotional Intelligence is discussed in detail in my book, which is why today I wanted to talk even more in-depth about why Emotional Freedom is a skill of great benefit.
Personally, upon reading Dr. Judith Orloff's book I had many aha moments, validation moments and clarity-of-how-to-proceed moments, and as it happens on many occasions here on the blog and the podcast, I wanted to share what I learned in hopes that you too will find great value for this skill in your life as you continue to grow and create an everyday that truly delights you.
---
Petit Plaisir
~Monty Don's American Gardens, BBC2
Three 60 minute episodes
View all three episodes for a short time on BBC2
---
Sun, 19 January 2020
274: Quality Friendships = Quality Life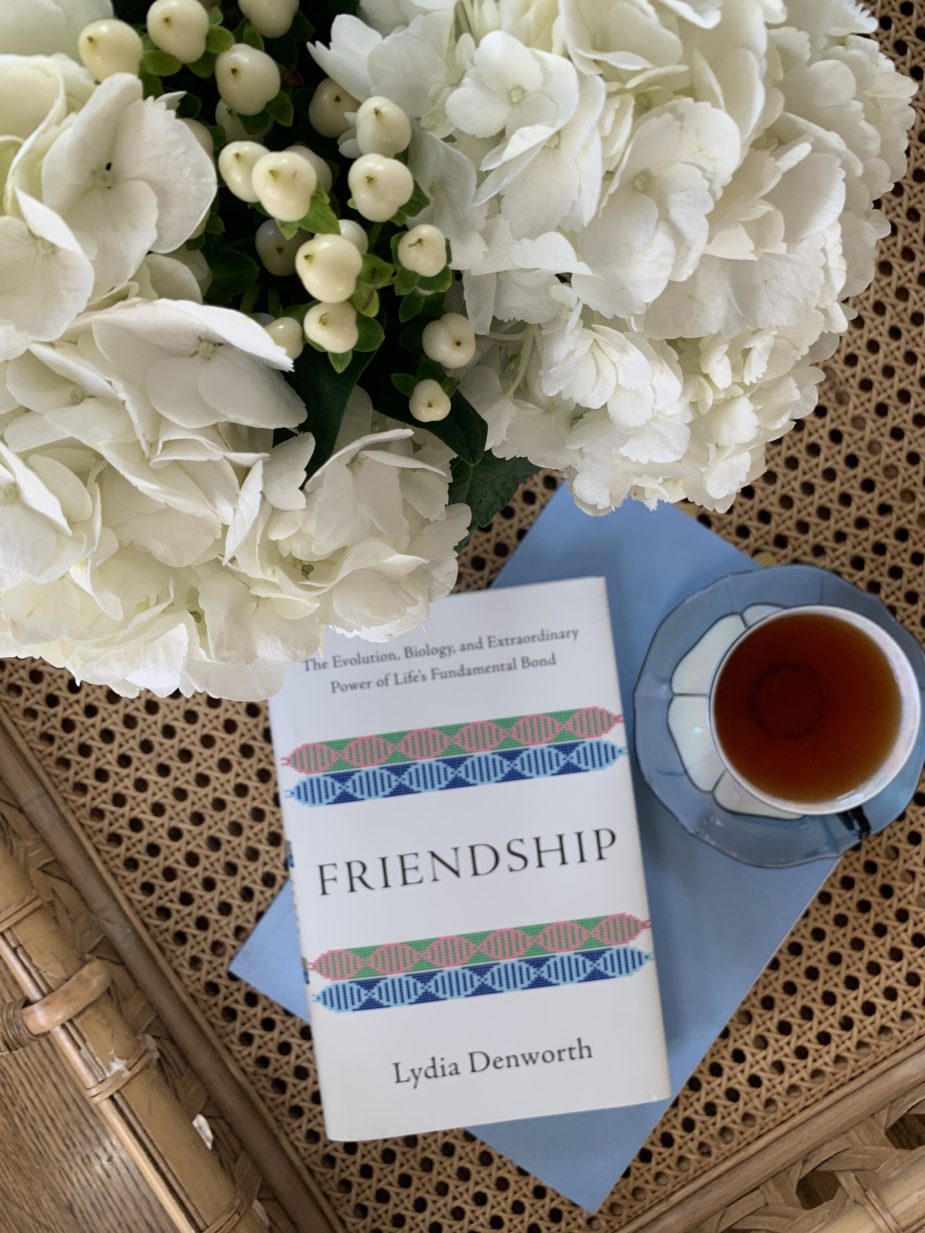 "By comparison with relationships forged in blood and love, science has historically given friendship short shrift . . . biologists ignored friendships because unlike romantic or mating relationships they were thought not to affect reproductive success . . . most of us are as guilty as scientists of failing to take friendship as seriously as it deserves. We pay lip service to it but prioritize family and romance, ditching our friends when we fall in love, or letting time with them be the first thing to go when we get busy . . . eacg of us is contrainted by time. But we may want to rethink how we apportion the time we have . . . It turns out that friendship does have survival value in the most literal sense—more socially integrated people live longer than those who are less well connected." —Lydia Denworth, author of Friendship: The Evolution, Biology and Extraordinary Power of Life's Fundamental Bond
Perhaps due to the media I consumed in the 80s and 90s, there was an unconscious understanding that romantic relationships were paramount to platonic. Don't misunderstand me, friendships were clearly portrayed in sitcoms such as FRIENDS, Blossom, Seinfeld, The Golden Girls, Will & Grace, Felicity, The Wonder Years just to name a few, but it was clear that the writers were directed to have their leads be in constant pursuit of the desired romantic relationship predominantly and perhaps more importantly.
Subsequently, not aware of the subtle influence of media, in my youth, I made the assumption that friendship was nice, but romance was best. It does appear today, and admittedly maybe due more to my own awareness, that such media portrayals are shifting and broadening to bring to the screen and the pages as well as other media mediums an array of life paths and journeys to find contentment and social connectedness.
The value of quality friendships is arguably one of the most important social components of our lives. For each of us, our quilt of friendships will be unique and include amongst it our acquaintances and community (work and personal) connections as well. It seems to me good, healthy relationships of all types - romantic or platonic - benefit when we have a healthy social well-being which fundamentally rests on our social connections. Of course, a social well-being requires first and continually that we include ourselves as part of the social circle; in other words, we need to honor and respect our true selves and not try to cultivate relationships that are contrary to our true temperament, but rather complement and strengthen.
When we remember to default to regularly checking in with ourselves, we will know when it it best to repair and invest in certain relationships and when it is best to move on. We will respect ourselves enough to know what boundaries to put in place and how to place them.
The great loves of our lives, even the moderately good and life-changing-for-a-period-before-we-both-must-go-our-separate-ways relationships that will hold a special place in our life's journey don't cross our paths frequently. We are fortunate to experience these relationships when we have the courage to step forward and say yes without knowing what the future will hold, but throughout the duration of our lives, it is the friendships, even with those we may fall in love with along the way as we come to know each other intimately, yet honestly, that offer so much more than "filler". They offer love, support, encouragement to step into our best selves and step away from limiting habits. They offer kindness and the reminder when we may doubt it that we are lovely and loved.
Author, Brooklyn-based science journalist and a writer who has contributed to Atlantic and the New York Times, Lydia Denworth has just released a book on Friendship that I was eager to receive as I find it helpful to explore the context of the research we have accepted as absolute truth and that which has thus gone on to influence how we choose to live and construct our lives. Denworth dives deep into the historical and established science and then examines what has been misunderstood or dismissed or ignored. Moving forward she explores the brain and how it learns to be social and then the majority of the book explores how friendship, the desire for it, our ability to connect or not connect plays a role in the quality of our lives and ultimately, how to live a healthy social life full of sound friendships.
Today I would like to share a taste of what I learned as I read Lydia Denworth's new book Friendship: The Evolution, Biology and Extraordinary Power of Life's Fundamental Bond
~Listening Note: Each of the items shared below are discussed in more detail in the audio version of the episode.
1. Our overall health reveals the quality of relationships we have in our lives
"As we age, the effects of the life we have lived—including our relationships—inevitably show up in the body. Some are cumulative, some are short term."
"The strength of your friendships at 50 predicts your health at 80."
2. More education and income leads to having more friends
"Education, physical health, years living in the same place, and the number of daily contacts with friends all predicted friendship style. More education, for example, often leads to better social skills, and higher education makes it easier to socialize more widely (at restaurants and concerts, say)."
3. Friendships help buffer life stress
"After puberty, parents no longer buffer stress for children; friends can take their place."
4. A good friendship can be a template for all other relationships
"At its simplest, as in animals, friendship is positive, long-lasting, and reciprocal. Bonds with these traits have the strongest effect on our health and longevity."
5. Welcome a diversity of types of friendships
"There are three main styles of friendship: discerning, independent, and acquisitive."
6. Friendship circles will evolve, grow, change — and that's okay.
7. Social media isn't as bad for relationships as people believe; in fact it's a net positive
8. Ambivalent relationships ("frenemies") are bad for our health
9. It takes about 50 hours of togetherness to make a friend, 200 to make a best friend.
10. Retirement is something to be savored when we invest in friendships
In a study shared in Robert Waldinger's TEDx Talk about friendship and good relationship that has since garned nearly 30 million views he shared "the people who were happiest in retirement had worked at it. They valued and tended to their relationships. They activiely worked to replace coworkers with new playmates. They put in the time."
Similar to so much of our lives that enrich the quality, it is the conscious choices we make that make a difference in our overall contentment and joy as we go about our everyday lives. Friendship is an undercurrent that when tended to can elevate and bring tranquility or cause unsteadiness and make for a rough journey when neglected or ill-tended.
Knowing more, understanding how, is one of the first components to a strong cultivation of what we wish to grow. Certainly, it is not the only step or the final step, but it is important, and then we must be patient with ourselves and those we are building relationships with. In time, good things and a good life will grow.
"Social bonds have the power to shape the trajectories of our lives. And that means friendship is not a choice or a luxury; it's a necessity that is critical to our ability to succeed and thrive. It can even be a model against which other relationships should be measured."
SIMILAR POSTS/EPISODES YOU MIGHT ENJOY:
---
Petit Plaisir:
~Lentil and Kielbasa Salad, adapted from Barefoot Contessa's recipe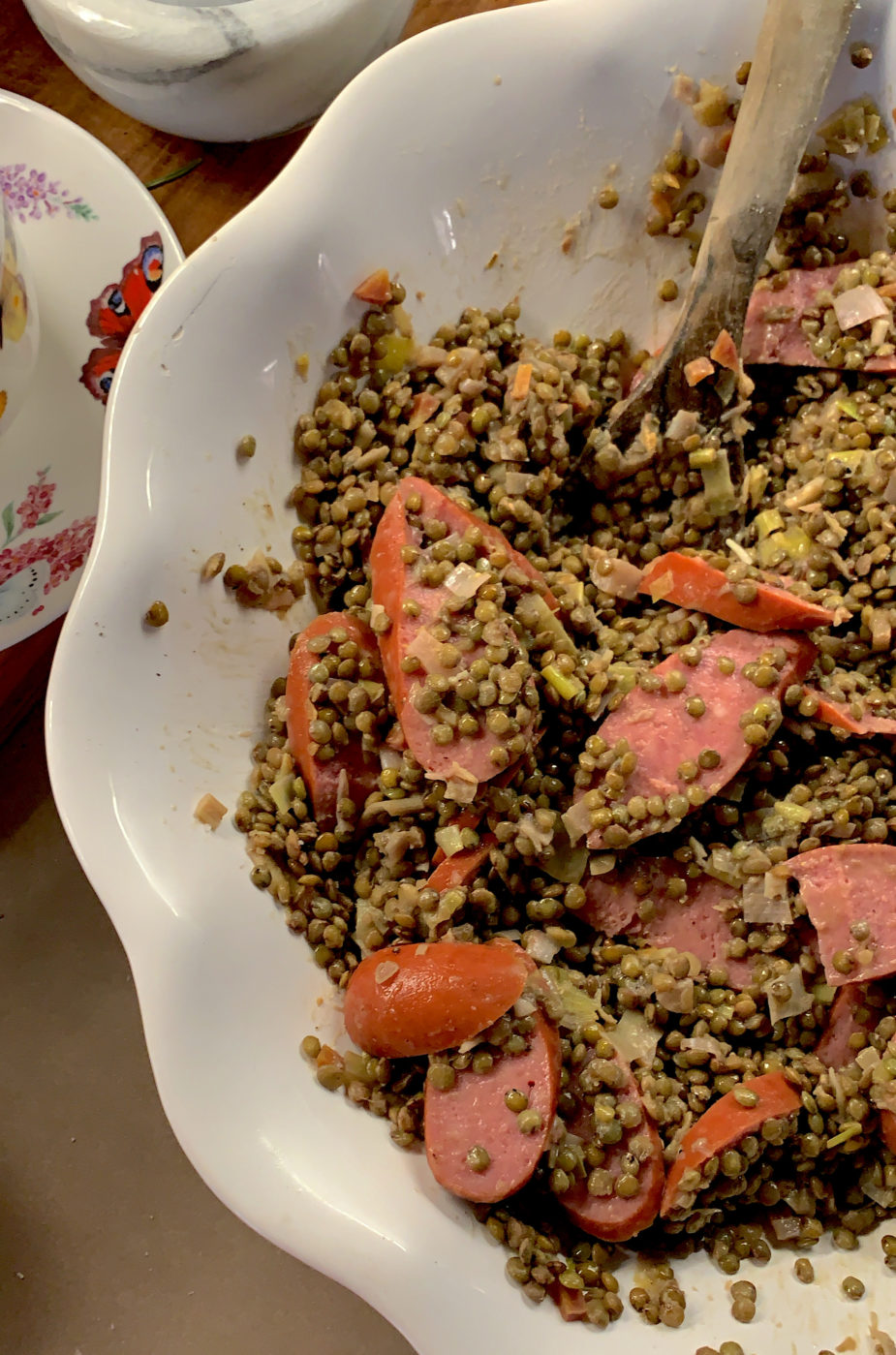 ---
~Subscribe to The Simple Sophisticate: iTunes | Stitcher | iHeartRadio | YouTube | Spotify
---
Sun, 12 January 2020
273: 12 Key Factors to Life-Long Physical and Mental Good Health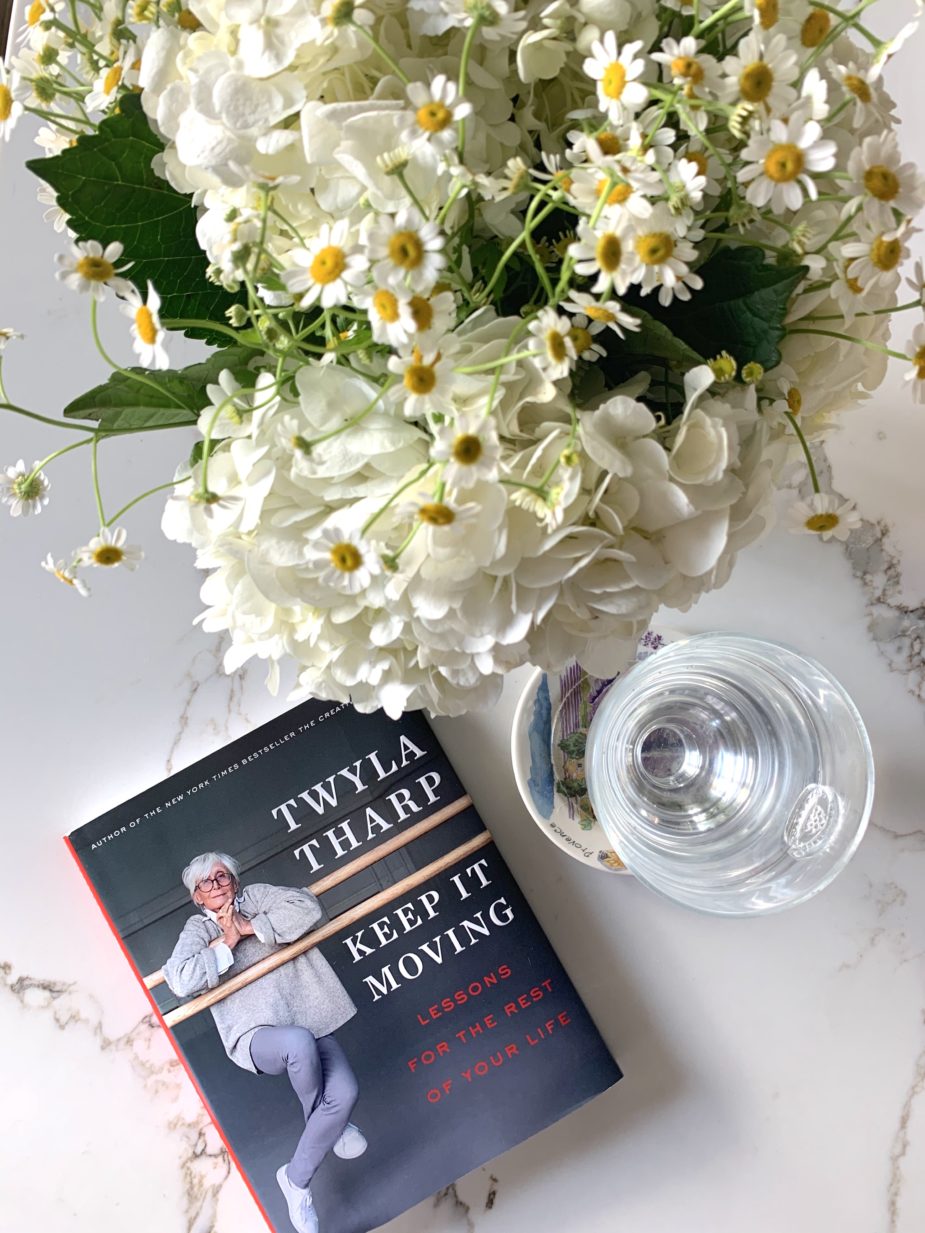 "Vitality means moving through life with energy and vigor, making deliberate choices and putting to good use the time and energy that we have been granted." —Twyla Tharp, author of Keep Moving: Lessons for the Rest of Your Life
Knowing how to care for our body which we must not forget includes the mind is a lifelong course of learning. Beginning with the basics of how food is fuel and energy expends said fuel to understanding which fuel is best and how our body repairs itself and ultimately what the body and mind truly are capable of regardless of our age, understanding and then apply this knowledge will have a powerfully positive effect on the overall longevity as well as quality of our life.
Highly decorated and revered American dance choreographer, Twyla Tharp released a new book this past fall, and as I appreciated her insights in her previously published book The Creative Habit, I was especially curious to read her new book Keep Moving as she herself is in her mid-seventies and more fit than most adults in their prime. However, what I quickly discovered is that Keep Moving is not only about the physical movement we must continue throughout the duration of our lives, but the continual movement of our thoughts, ideas and way of living and thinking about the world that is as well ever-changing and evolving. Below are 12 key factors for living and enjoying a physical and mental well-being for the entire length of your life.
1.Practice Growth
"Age is not the enemy. Stagnation is the enemy."
Both physically and mentally, choose to perpetually be a dynamic individual. Instead of becoming complacent or resigned that certain capabilities are no longer possible once we hit a certain age, vow to always keep your body moving, as well, and perhaps most importantly, your mind. Rather than reminiscing about the past, make sure it is celebrated and/or learned from and then put your focus on moving forward well, learning something new in your next venture into something that provokes your curiosity. Let go of past hurts and anger that may be lingering to liberate yourself to create a better present and then a greater future will unfold. Assess your daily routines: Are they working for you? If not, whip them into shape (listen to episode #272 for help on how to accomplish this change).
"Attempting to maintain the status quo, smoothing our skin, and keeping our tummies trim become distractions that obscure a larger truth. Attempting to freeze your life in time at any point is totally destructive to the prospect of a life lived well and fully. All animate creatures are destroyed when frozen . . . This is not a worthy goal."
2. Choose and then Cultivate the Life You Want to Live
"I chose my life, it did not choose me."
Inevitably, life will throw onto your journey's path trauma, loss and pain, but how you choose to work with these life events will determine the overall quality of your life. You can choose to wallow and seek out sympathizers that allow you to remain in your pain or frustration or anger, or you can acknowledge the pain, let yourself work through it in a healthy manner and continue to strive forward.
"The life we choose pays dividends. The life that we let choose us will bankrupt us."
Contrarily, you will need to find the courage within yourself to choose to step away from the group when it feels limiting or confining or not aligned with the life you wish to live or dare to create. Nothing need happen that is negative, just a instinctive feeling that something does not work for you. Heed your instincts, explore them gradually, and when you have some footing (it need not be a perfect stance), step away from the group. I am confident you will be grateful you did, more and more so with each passing day.
You may be wondering, how does #2 correlate with our physical health? Any time we choose a life that we want to live, we energize ourselves; oppositionally, when we follow, when we go along to appease or to not create conflict, our energy lessens, so much so that we find it hard to motivate ourselves to care for our overall health. It may not occur, and most likely will not occur initially as we follow, but with time, our excitement about living life is dulled, and when we no longer see the joy in living life (because we haven't chosen this life, it has chosen us and we feel 'stuck' within it) we do not, consciously or unconsciously, invest in it. And tending to our health is a fundamental investment.
3. See Your Body's Good Health as a Full-Time Job for a Lifetime
Much of society may appear to be modeling that as we age, we become less physical, but the reality and what needs to be realized, Tharp argues, is that "the older we get, the more we should commit to physical activity". Ironically, we could have moved less in our youth as our body was helping us out far more naturally than it is able to do on its own as we age. But the benefit of being an active child and young adult is that we can take these good habits and let them be the foundation of our physical activity throughout our lifetime.
The benefits of physical activity have been researched and proven time and time again, from sharpening our mind to "expanding our social, emotional and intellectual well-being". A shift in how we view physical activity can help tremendously to finding infinite wells of motivation to move our bodies on a regular basis. First, make it enjoyable. Find something you love doing. I used to be one of those gym rats who would visit my neighborhood gym (at this point in my life I was in NW Portland) nearly every day, hop on the treadmill and walk or run for 20-30 minutes. Granted, any physical activity is absolutely applaudable, but I will admit, I felt as though I was in a cage. My lifestyle has certainly changed over the past 14 years as my physical exercise is outdoors nearly every time, and the only indoor physical practice I do, and thoroughly enjoy, is the weekly yoga class I attend. Most importantly, I have found a way of staying physical that I enjoy. Find what works for you and how you can incorporate your physical and natural environment into your playground. And then just do that, play!
Tharp reminds readers of the importance of why we choose to exercise, "Let's not burn calories. Let's use our calories . . . You're burning calories to acquire skills". When we make this shift of why we are exercising, the motivation is more likely to remain and become habituated.
"Here's what I know: a life that gives the body its due is a happy life."
4. Pull up the Anchor of the Past and Sail
"Unless we embrace the condition of change, the past will act as an anchor, preventing growth. I've always been an advocate of habit—but with time, unchecked or unnoticed habits will hold you back."
Life has many chapters, and not one will be exactly like another. Living consciously gives us the daily practice of assessing what is working and what is not. As Tharp suggest above, habits are helpful . . . when they are helpful to living the life we wish to live. However, habits that go unassessed are the anchors we need to pull up so that we can sail toward and eventually fulfill our true potential.
There are many examples in our lives in which a habit worked exceptionally well for a period, but too continue would harm our progress and need to grow. If you are a parent whose children have left the nest, there will be new habits to add and other established habits that will need to be "pulled up". If you are an individual who needed to work with great dedication to complete a degree or complete a project or establish themselves in their career requiring long hours as there were deadlines to meet, etc., the habits that enabled you to be focused and strong in dedication will need to be relaxed so that you can find the balance to enjoy the life you have worked hard to secure.
5. Choose Optimism
Tharp acknowledges that "aging can promote a condition identified by psychologists at the University of Pennsylvania as learned helplesslness . . . believing we cannot change our outcome leads to lethargy. Negativity and stagnation go hand in hand". The remedy is actually quite simple, but it does require us to become clear about the life we wish to live, to do the homework of living, living well and being conscious of our instrinstic motivators as well as the external motivators and determining which truly align with our most sincere self.
Tharp suggests, and I concur, what we need to do is align our actions with our values. Often we say we wish to live one way, but our actions speak differently. Sometimes it will take grand courage as we will have to speak up to those in our lives who will be affected if we change our routine, our way of engaging, etc., but often it is how we speak to ourselves, how we allocate our time and where we spend our money. When you begin to see how to better align your actions with your values, it becomes easier to be optimistic because you are now fully supporting the life you wish to live and not unconsciously fighting against it. Momentum happens more freely without resistance.
The primary point is we have more control over the quality of our lives. We are not helpless. And we need not accept that things cannot be different. They can be, and will be when you choose to shift how you live your daily life. A simple way to begin being more optimistic is to see the simple beauty and awesomeness in the everyday. When you focus on the good, on the positive, on the beauty, you begin to see more of it, inspire those around you to see more of it and ultimately begin to create more of what you wish to see than what you do not. Check out my IG account and the hashtag #tsllelevatetheeveryday for simple visual reminders of everyday beauty.
6. Plan - Put Your Hopes into Action
Currently, I find myself moving into the planning part of customizing my home, but admittedly, it is easier to dream and hope that it will all come together. But hoping and dreaming won't bring it to fruition. While certainly, the first part of the journey may be a hope or a dream, it cannot be where we remain.
Referring back to the premise of Tharp's book and #1 on this list, growth needs to be perpetually occurring in our lives, and so, we must step forward and put our hopes into action. How? By planning, and tending to each step listed in the plan. Sometimes it is hard to actually make the step toward our desired goal, but the momentum provided with each step, makes the next step easier. Seeing your money being spent on whatever detail, item or necessary piece of the journey needs to be spent can be initially hard to do, but if your plan is clear and your goal is in alignment with your values, you will reflect upon the money spent as an investment and be thankful for your courage to step forward and put your hopes into action.
7. Strengthen and Maintain Your Stamina
"While many of our physical tools diminish noticeable as we age—speed, flexibility, and power—we don't have to lose stamina."
Moving your body, keeping your muscles strong, on a regular basis will fundamentally keep your stamina strong. And what helps build and strengthen and maintain your muscles? Repetitions done regularly. It may not be fun initially, but in reference to #3, find an approach that engages you, and cultivate it into a habit that is part of your daily/weekly routine. Tharp has a handful of suggestions on pages 96-7. Eventually, the stamina turns into endurance which is "a combination of willpower, focus, intention and grit—essentially a matter of character and mental toughness".
"The wonderful thing about stamina: it doesn't deplete through a long period of grinding work; with sustained commitment, it builds and builds, up to the moment when you need it most".
8. Small changes can make a big difference
"When I can't build a cathedral, I build a bridge to get there."
Whether you are trying to welcome new habits into your life as the new year begins, trying to build a dream that will take time to materialize, the small steps, the small actions and small everyday dedicated efforts will eventually lead to the grand change and actualization you seek.
9. Build a foundation for your future
Compound interest plays a role in our physical and future physical lives as well as in our financial lives. When we "work hard now to reap greater rewards in the future instead of finding [ourselves] in a panic at your dwindling account", we are building a future of a wealthy good healthy life well into our later years. The working hard is doing what you can now as early as you can in your life physically to maintain the three pillars of a healthy body: strength, flexibility, aerobic (view more Health & Fitness posts in TSLL's Archives). Start where you are, but push through the necessary discomfort, aka as challenging pain (but be aware of the difference between that and warning or chronic pain).
Each time I have taken a week off from yoga or the first time I hop on my skis in the new winter season, 48 hours later my muscles are talking to me. It is not a bad pain, in fact, I applaud myself for pushing myself further, but I also am reminded to get back on the regular schedule so that I do not have to feel it everytime for the same reasons.
10. Dekludge
Tharp introduced the term 'kludge' to me in Keep Moving which is any short-term inelegant solution. In other words, it is using a convenient 'fix' for a hiccup or problem, but not the best fix.
To dekludge is to check our ego at the door, and this is not easy for most of us, and especially hard for some of us. As the pages of our book are turned and new chapters arise, "you have to be willing to find other ways of being in the world beyond those that have served you well throughout your life". In other words, we have to self-assess (which is a good skill to hone no matter where we are in life's journey and to practice it regularly). We have to become aware and then challenge unproductive behaviors in order to live our most fulfilling and best life.
Tharp suggests our kludges are "all trade-offs and allowances [we] make to deal with deflating circumstances—by ignorning, tolerating, or avoiding the situation. Sometimes we're aware that we're settling for less than optimal. Sometimes we believe we don't have any other choice. We treat them as systematic, the way things are. These kludges shackle and slow us down." Any time you adhere to "the way you've always done it" as your sole reason for doing something, most likely, you've found a kludge that needs to be let go.
The good news is that with maturity, dekludging has the ability to be far easier.
"[With maturity], we've learned that no one else is responsible for our success or survival. It's up to us to erect a stable scaffolding that's not stressed by temporary fixes and what is left can be pretty amazing."
11. Adjust to Improve Your Life
"All master adjusters learn to push their strengths and drop everything else—resentment, insecurity, doubt, physical handicaps."
With life, we have the opportunity to gain experience, and with that experience we can handle new life experiences far better than without the earned experience. And perhaps life's difficulties never become easier, only different, but because we have the past experiences, we are able to better and more easily navigate through them without working ourselves up into a frenzy or racheting up our stress-levels unnecessarily. In other words, we become better able to soar through life and not be knocked down by the gulls and gusts that will inevitably happen because we know how to foresee their coming further from a distance and either avoid them altogether or when caught by surprise, dance with them rather than fight them so as to preserve our energy to better enjoy the many good moments that await on the other side of the storm.
12. Become Keepers of the Quotidian
"Finding absolute beauty in the humble, the everyday, the living, the growing, the becoming is a skill that can be practiced with more than just the eye."
Using all of our senses as we go about our day is a skill to master for living well. Sometimes being so acutely aware can be heartbreaking which means we need to live consciously and choose how we engage with the world and who we engage with. However, once we are aware of the power of engaging all of our senses, our everyday (quotidian) lives magically appear to be in brilliant Monet-esque color. From the scent of the rain that falls on the dry ground, to the feel of the fresh, seasonal produce picked up at the market to the sound of chirping birds enjoying their morning meal in your yard's bird feeder, when we pay attention to these details with our whole being, our appreciation and love of life rises.
Good health asks of us to invest each day, but the investments need not be expensive or back-breakingly painful. How wonderful to understand that simply by instituting enjoying daily habits we can improve our overall well-being to further ease our mind that not only is our present more enjoyable to experience but so too will be our future.
I highly recommend Twyla Tharp's new book, Keep Moving. I whizzed through it during my two week holiday this past month as she offers her own experience as a renowned dancer and choreographer who is now in her 70s as evidence of what indeed does work, as well as introduces readers to many others who have inspired her journey of good health and wellness of mind and body.
SIMILAR POSTS/EPISODES YOU MIGHT ENJOY:
---
---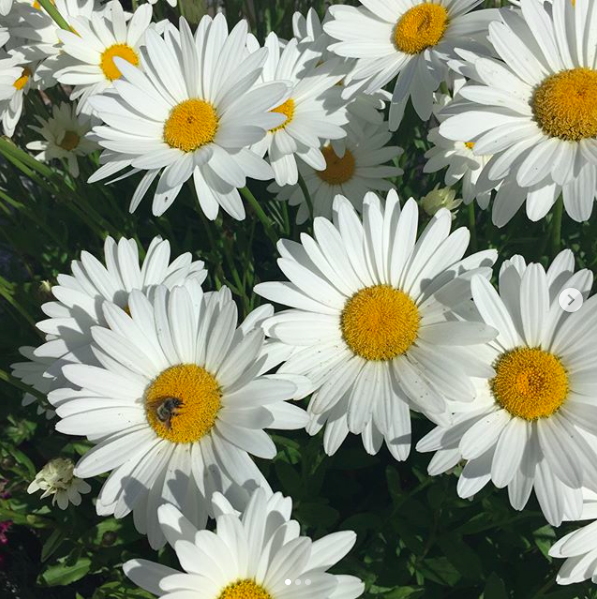 ---
Petit Plaisir:
—Simple Bouquets combining two different textured, but similar hued floral varietals - one more formal, one more whimsical. Not only will this save money, but it will add a depth of intrigue and beauty beyond a single varietal bouquet.
~See a couple of examples below from my own home.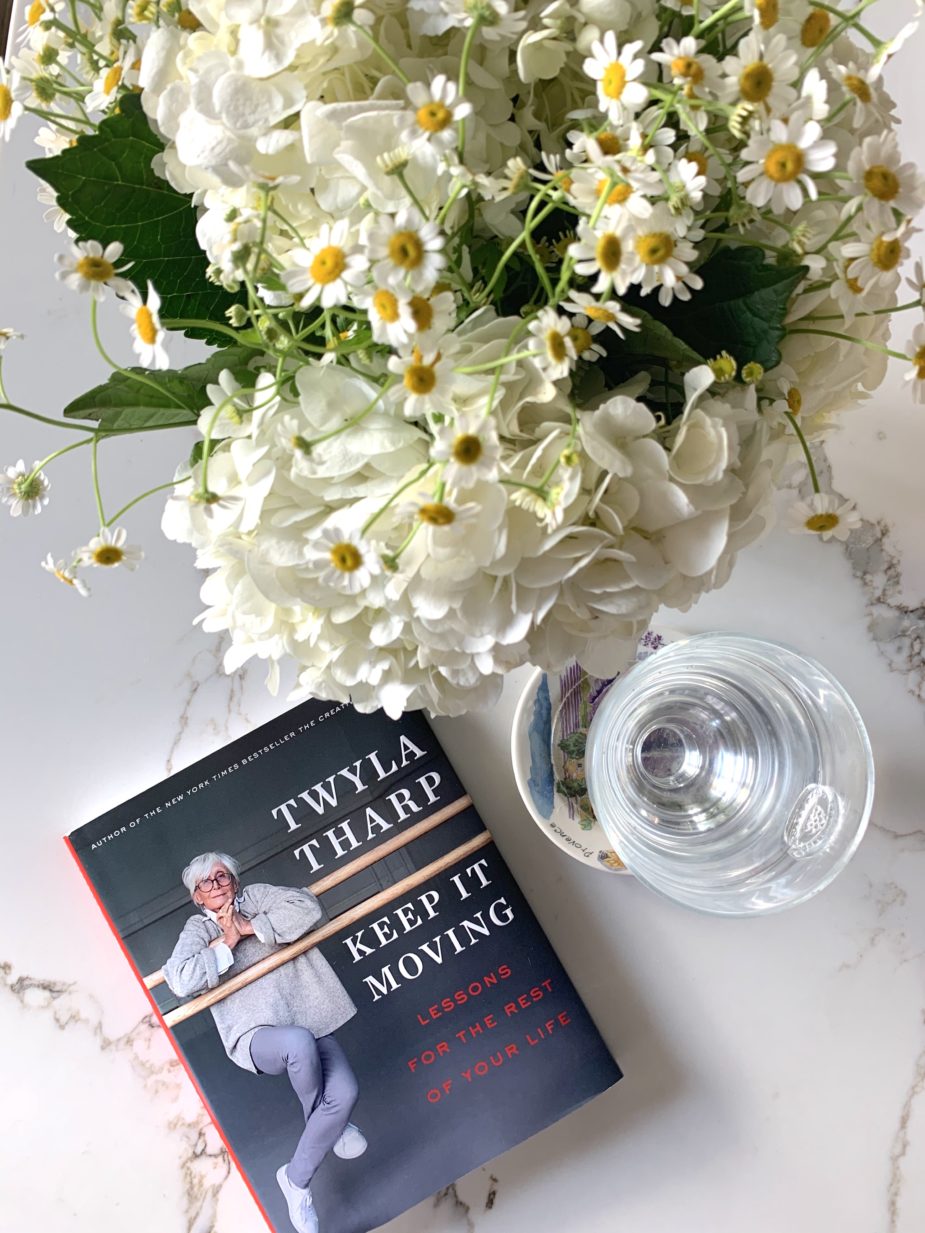 ---
Sun, 5 January 2020
272: 8 Ways Tiny Habits Will Welcome the Grand Changes You Seek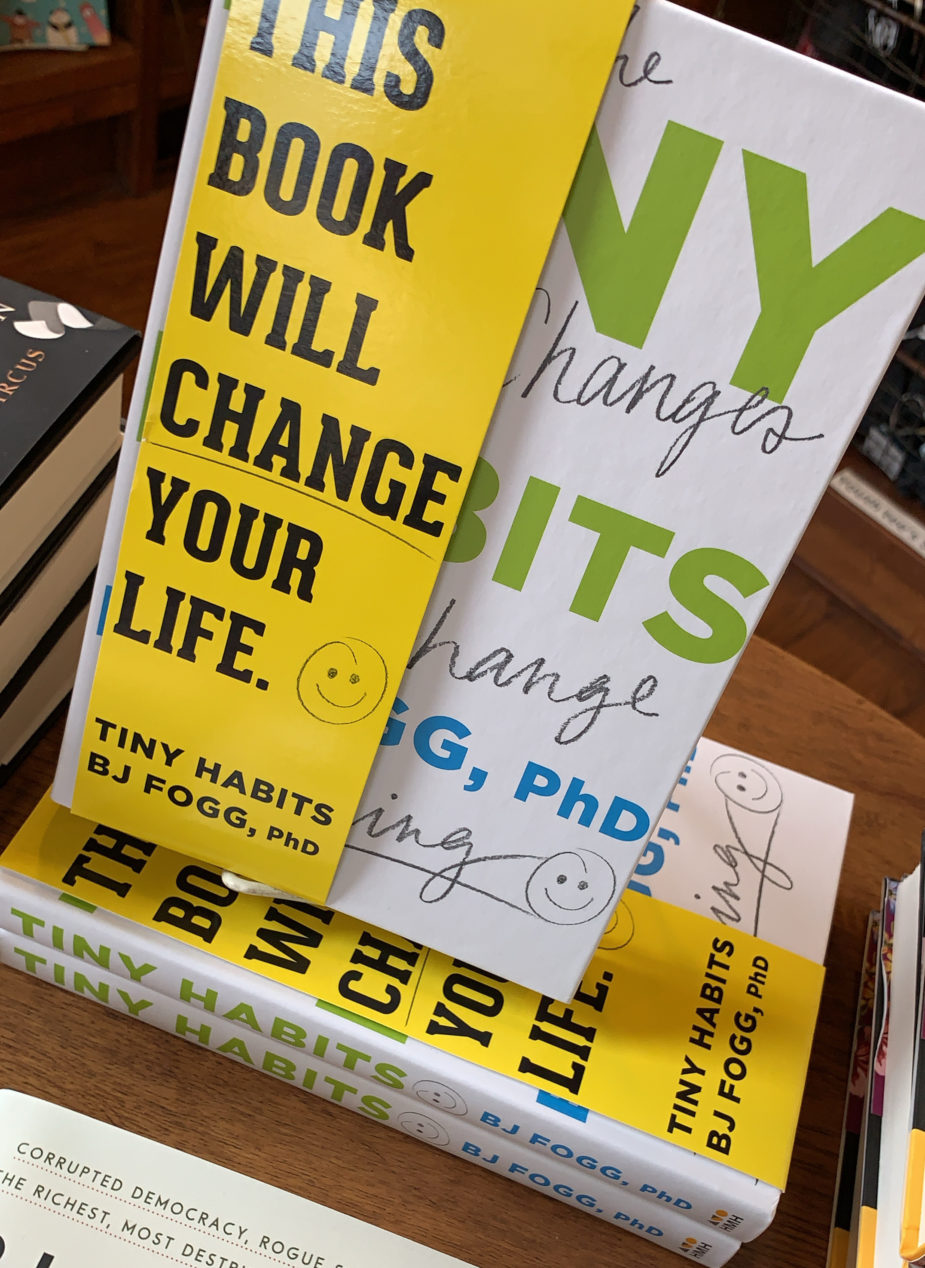 The new year rolls around and there is much talk about resolutions and cultivation of a life we wish to live. It is old news to share that many resolutions are unfulfilled; however, BJ Fogg argues that perhaps we have had a faulty instruction manual to be successful in our pursue of lasting change.
Released just this past Tuesday, December 31st, Tiny Habits: The Small Changes that Change Everything asserts in fact that it is the small, seemingly easy changes of habit we make in our lives that will lead to grand transformation of ourselves and therefore our overall lives, even our relationships and especially our health and overall contentment.
After devouring the book in two days during my getaway to the coast, I wanted to share with you eight takeaways that will introduce you to this shift in approach. I have already begun to implement two new tiny habits into my daily routine and look to add a third when my teaching schedule resumes this week.
The good news, if you have already written your 2020 resolutions, is that upon reading the book, you will be able to look at them more closely and construct and approach them in such a way, according to Tiny Habits to ensure their success. And if you have not created resolutions, maybe you have decided due to previous frustration that doing so is just a waste of time, taking a look at the list of takeaways below may shed some light on why past years were less fruitful than you would like and even encourage you to try again and see better results.
1.All behaviors happen due to the occurrence of a prompt
"The Fogg Maxim #1: Help yourself do what you already want to do by designing a good prompt"
Fogg shares many different examples of how prompts permeate all areas of our lives. The example that resonated with me was his example regarding taking a shower, "After a shower, I always dry off. After I dry off, I always walk into the bedroom", etc. etc. etc. There are three different types of prompts that we can choose from and that we are guided by in our behaviorial routines: person, action and context prompts. Action prompts, such as the one shared above are the most useful because they serve as an anchor. Attach the behavior you want to happen to a behavior/action that is already happening and will happen habitually. One I have incorporated over the years and have continued to do without fail (which surprised me at first how quickly it took hold) whether I am in my house or traveling is upon going to bed (which will happen every evening), I take a glass full of water with me and place it by my bed. Upon waking in the morning, the only way it is returned to the kitchen is if it is empty. A hydration habit that encourages me to drink more water.
Fogg also discusses what he titles "Pearl Habits" which are habits that are prompted by an irritant outside of our control. As I shared in the first post of the year, we can only create the change we seek when it involves ourselves and internal responses or behaviors; in other words, to set a goal that involves the behavior of someone else is a futile goal as we have no control over the other person without manipulation. When it comes to Pearl Habits, use the irritant as a prompt to do something that is positive or helpful for your everyday life. The example shared in the book is an ex-wife who coparents with a husband who is quite negative and her response each time his unwanted behavior or comments arise is a prompt to her to practice a mini moment of self-care in her daily routine. Each of our irritants and habits will be unique to our situations and lives, but even the unwanted events beyond our control can be helpful in pursuit of the change we seek in the new year.
2. Remove unwanted prompts
"You can disrupt a behavior you don't want by removing the prompt."
From removing unhealthy food and drink from your cupboards or refrigerator to moving the television into another room to inspire more conversation and gathering in the main living area, removing the prompt that tempts us to return to behaviors and habits that are not helpful is one of the simplest solutions to instituting the permanent change we seek.
3. Understand this truth: You change best by feeling good — not by feeling bad
"What happens in your brain when you experience positive reinforcement isn't magic —it's neuro-chemical."
Fogg refers to Instagram in his example of how positive emotions help to quickly create a habit. We snap a photo, we easily filter the image, we share. The feeling of sharing a "unique artistic creation" bolsters your sense of capability and thus inspires you to continue to use the app. Not only was the Ability part taken care of as it was very simple to do, it was also positively rewarding - the must-have ingredient of emotion. "Emotions create habits. Not repetition. Not frequency. Not fairy dust. Emotions."
4. Celebrate to permanently integrate the habits you want into your life
"Celebration is the best way to create a positive feeling that wires in your new habits . . . in addition, celebration teaches us how to be nice to ourselves — a skill that pays out the biggest dividends of all."
In episode #163, the show shared how improving happiness in your life is a rewiring of the brain, a creating of new neurological tracks. We truly can change how we see the world and go about our days and thus experience more happiness and contentment if we consciously choose to do so. This is where celebrating comes in, and I LOVE this component. :)
Quickly, celebrating is not equivalent to rewards (Fogg explains this in detail), but after reading his explanation: celebration need not be a giving of something to yourself (that is a reward), but celebration must come immediately after you have completed the new behavior you wish to become a habit - that is when the rewiring in your brain begins to take place. It is possible for a reward to simultaneously be a celebration, but not easy to do as it must come immediately afterward. The good news about this distinction is that it will cost you nothing. Celebration is just as it sounds - a burst of exultation, a happy dance, a humming of a happy tune that just makes you happy each time you sing it, a jump into the air with a grand grin on your face.
It may sound silly at first, but think about instances with young children who are learning any skill, even when I think about my pups and training them, when we give immediate praise to those who are under our care, we demonstrate what is wanted and thus makes them feel good due to the praise. This is nurture at its most basic, and we've been nurtured by others our entire lives whether we knew it or not - applauded for certain choices and behaviors, etc. Once we realize we can do this for ourselves to incorporate positive habits into our daily lives, we can be the cheerleader for ourselves, and we need to be. The simple act of celebration begins to gradually and then significantly rewire our brains to seek out the space for the behavior to happen as it actually will prompt the release of dopamine, the feel good hormone.
5. Improve relationships by understanding Fogg's Behavior Model
What is Fogg's Behavior Model (the book provides many helpful visuals), simply it follows this equation: Behavior = Motivation & Ability & Prompt. When these three components converge at the same time, the habit takes root, and Fogg disputes the claims that have been made endlessly, (even here on TSLL, so I am correcting myself now) that there need to be a particular amount of repetitions of a new habit for it to become habituated. Not so, he states because if it feels good to engage in the new behavior (#3), the habit will form very quickly (he brings the readers attention to a teenager receiving a new smart phone and their habit of checking it incessantly if given the freedom to do so without practice).
When we understand the model, and how it works in our lives, we can better observe and therefore, understand the behavior in others. We may not be able to change the behavior as other people need to make their own choices, but if we are providing the prompt, or if we are making the ability easier or if we are providing the motivation, that is what is in our control, and we can change each of these if we do not like the behavior that is the result. Similarly, as a parent or a partner or a loved one, we can have conversations that are based on logic and reasoning allowing the emotion that may have caused electricity in prior conversations (and not the good kind of electricity) for potentially a more productive dialogue.
6. Cultivate an environment that prompts the change you seek
"The skill of redesigning your environment makes your habits easier to do."
Earlier I shared how removing the negative prompts is helpful, but so to is cultivating an environment that encourages the change you seek. If you are working on improving your eating habits, create as Fogg and his partner have done - a SuperFridge - glass containers filled with food ready to eat - food that is healthy, delicious and beckons them to enjoy it. Not only is the food supportive of the healthy habits they seek, but it is also aesthetically pleasing to look at, inviting to the eye. The Motivation component of Fogg's Behavior Model is tended to which then adds to the Ability component and the Prompt is as simple as being hungry and opening the door of the fridge. Boom! A new positive behavior begins.
7. Master your mind, and step into the identity you wish to embody
"When you can let go of old identities and embrace new ones, you will soar in your ability to go from tiny to transformative."
Fogg explains how psychologically "all humans have a strongly rooted drive to act in a way that is consistent with their identity . . . there is a good evolutionary reason for this —when food, shelter, and other resources depend on group unity and collaboration, it is critical to reliably predict what a person is going to do." Simply by understanding why our current identity is something that may be hard to step away from, but also knowing that when we "successfully embrace an identity shift in one area [we] often prompt change in other areas", we increase the skill of mastering our mind.
Fogg suggests going to events or learning the language or spending time or reading books by experts in what you are trying to learn, understand or improve. Simply by shifting your environment, you begin to shift your identity. For example, if you are want to improve your skills in a particular sport or physical activity, attend events or read books or attend lectures by experts in the field. If you wish to improve your ability to cook with ease in the kitchen without recipes, seek out those chefs or cookbooks or even watch Chopped which shares people doing exactly what you hope to do so that you can with ease step into your kitchen each day and cook a delicious, yet far-less-time-consuming meal.
8. Tiny successes, when cultivated consistently, will lead to transformative change
"Start where you want to on your path to change. Allow yourself to feel successful. Then trust the process."
Chapter 6 focuses on the transformative change that can take place when you grow your habits through the Tiny Habits process (a confluence of Motivation+Ability+Prompt). But more importantly, we must begin with a clear idea of the change we wish to make. Fogg uses the analogy of designing a garden we wish to grow into a beautiful and abundant space of Mother Earth in our own backyard. Once we know what want to grow, we can then begin cultivating the behaviors that will enable what we plant to successfully reach their fullest potential. Where to begin? Start small (refer back to the quote above). Start so small, it is almost too easy to think, you are creating new habits. Fogg began his flossing habit, but simply flossing one tooth at a time. Yep, one tooth. This allowed him to feel successful from the first attempt. And as he reminds, "Success leads to success". The reason for the first attempt to be successful is that you want to create momentum, so remove the "demotivators. This allows the natural motivator (often it's hope) to blossom, which in turn can sustain the new behavior over time". Once your motivation begins to rise, you begin to see your confidence in your own ability to make the necessary change rise, and you begin to understand you can do harder behaviors as well.
The more I read Fogg's book and came to better understand his Behavior Model, the more I realized what he claimed to be true in the introduction: Many of us have had the wrong instruction manual all along, and while some of us may have been successful in spite of the misdirection, none of us should blame ourselves for not being successful in our pursuit to welcome positive change into our lives. I am of the understanding that as Marie Forleo shared and titled her new book Everything is Figureoutable, and as Tiny Habits reveals, we just need to understand more fully how the mind works when it comes to habit creation. Thankfully, it truly can be more simple than we may have thought. We can feel good throughout the process of improving our health, relationships, daily routines, etc. We do not have to punish ourselves and we do not have to have an expensive reward to motivate us to try to do something that seems difficult. We need only to increase the motivation, remove the unhelpful prompts, chose an easier task so we believe we can do it from the beginning and then celebrate immediately when we complete the new behavior each time.
I am confident we can each apply this method.
I shared at the top of the post that I have already begun to implement two new tiny habits into my daily routine after reading the book, so I wanted to share:
Removing all tech from my bedroom (I had removed my phone a handful of years ago, but my iPad snuck into my sleeping space as it provides an alarm and my music in the morning, and then, you guessed it, scrolling in the morning as well). How? I am removing the prompt - the iPad will be placed outside of my bedroom, but still be able to be heard and then be placed on a sleep timer at night (I enjoy listening to music to fall asleep).
Incorporating more ab strength exercises into my routine. My busy schedule has found me being inconsistent in my strength routine, so I am scaling back, but doing only one rep each work day morning upon getting out of bed. The motivation is that it seems easy and insignificant (but it's not!) and the prompt will be stepping out of bed each morning to let the boys outside (while they are outside, I will quickly tend to one rep of strength).
And then the celebrating takes place immediately after each successful behavior. :)
If you are determined, as I am to institute changes into your life that will fundamentally support the quality life you wish to live, I highly recommend BJ Fogg's new book Tiny Habits. Hopefully today's episode gave you insight into what the book entails. I appreciated his detailed explanations and visuals, and his ability to share a multitude of examples helped tremendously.
~Learn more about the book: —BJ Fogg, PhD., author of Tiny Habits: The Small Changes that Change Everything (Dec. 31, 2019)
~SIMILAR POSTS/EPISODES YOU MIGHT ENJOY:
~Learn How to Truly Savor Everyday Moments & Watch It Elevate Your Life, episode #163
~The Road to Success is Paved with Happiness, episode #194
~Attaining the Change You Seek in the New Year, episode #241
~15 Everyday Habits to Live a Life of Contentment, episode #93
~3 Crucial Components to Acquiring New Habits
---
Petit Plaisir:
~Little Women, the film, Greta Gerwig's adaptation
95% - Rotten Tomatoes; Roger & Ebert 4/4 stars
~Listen to Audible's new version of Little Women, read by Lauren Dern (I highly recommend after listening during a 7 hour car ride over the holidays - multiple character voices and sound effects). Remember to go to audible.com/simplesophisticate to earn a 30-free trial AND one free audio book.
Opening weekend and Christmas Day release earnings: $16.5-million weekend and a five-day total of $29 million since its Christmas opening, a major performance for a smaller-audience film with a budget dwarfed by the top two films. —U.S. News, source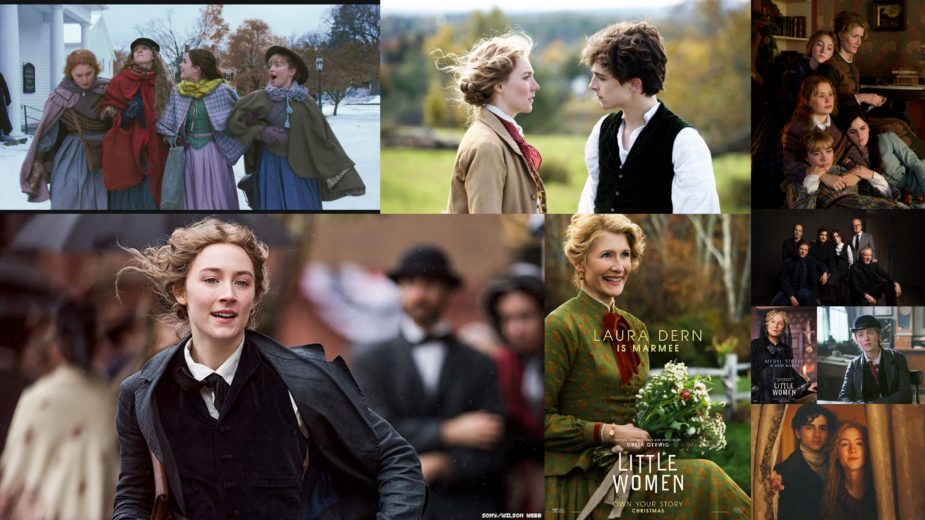 ---
Thu, 2 January 2020
263: Timeless Seasonal Style — Autumn in Britain
"Autumn seemed to arrive suddenly that year. The morning of the first September was crisp and golden as an apple." —J.K. Rowling in Harry Potter and the Deathly Hallows
~The Simple Sophisticate, episode #263
Style and comfort. Knowing how to achieve this combination while we travel enables each of us to relax and fully enjoy our excursions wherever our wanderlust might take us.
As would not surprise TSLL readers, many of you, including myself, love to journey to Europe, in particular France and Britain, and while I have primarily traveled to France in the summer, and London during the summer months as well, it was during the fall of 2017 that I had the good fortune to travel back to Britain. Expectedly, the suitcase's contents were far different than for the warmest months of the year.
So when a TSLL reader recently reached out and asked for style ideas for her upcoming trip to London this October, I came up with the idea to share a seasonal style episode/post for Anglophiles.
In the coming months and seasons look for the remaining three seasons for both Anglophiles and Francophiles as having a resource to help simplify the packing process so that we travelers can focus on creating an itinerary that surpasses our dreams.
Admittedly, and unsurprisingly, I enjoy selecting the perfect outfit for whatever the occasion might be, but equally as desiresome is to not have to worry about my clothes while I am traveling. Just trusting that what I have packed is exactly what I need frees my mind to absorb the many new sightss, sounds, tastes and interactions which enrich the trip all the more.
So with that introduction, I'd like to share with you Style Essentials for Traveling to Britain in Autumn, the city and the country.
City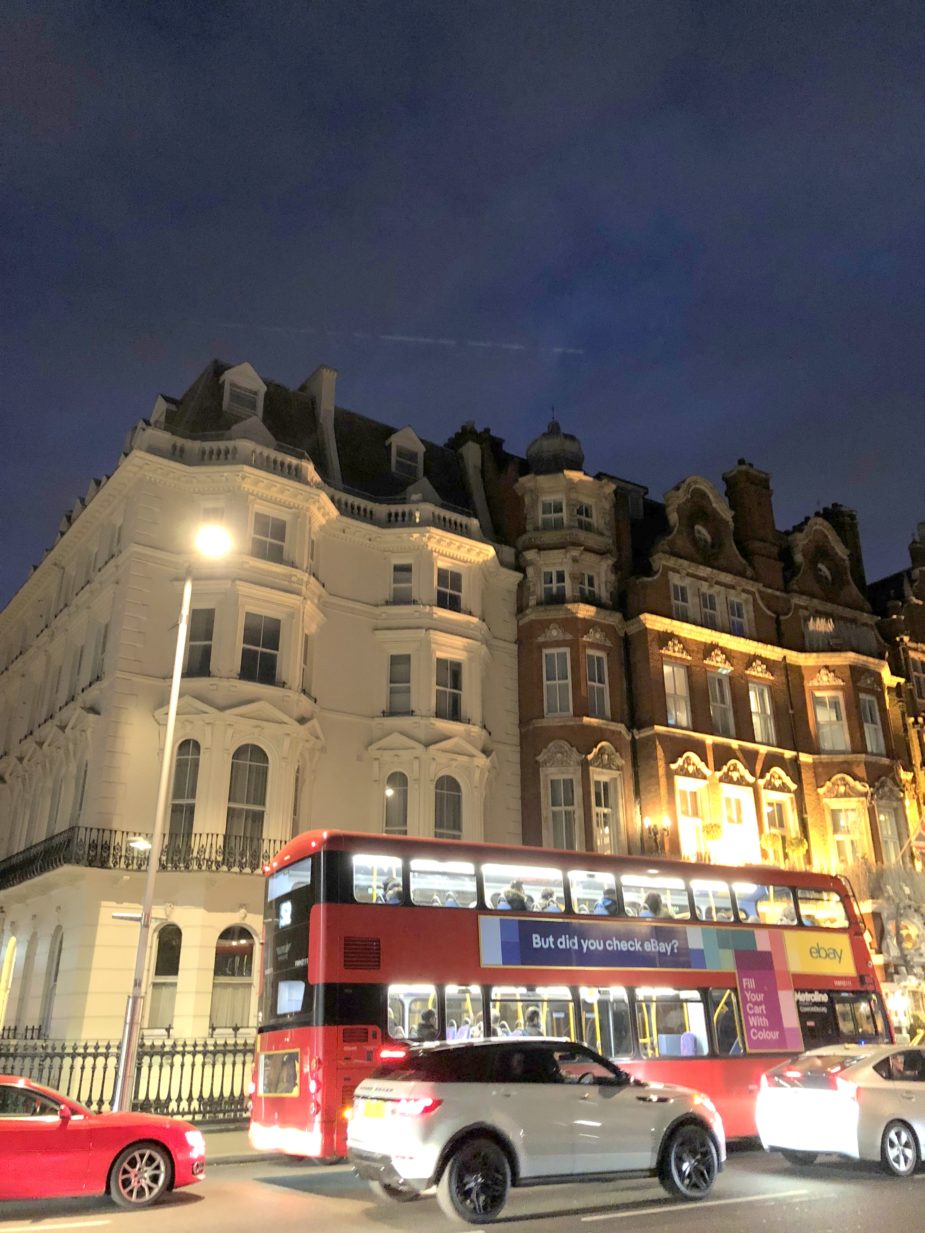 GOAL: Layers of style that provide warmth when necessary from the rain and chill, but walkability as you make your way about the city on foot, the tube, bus or taxi.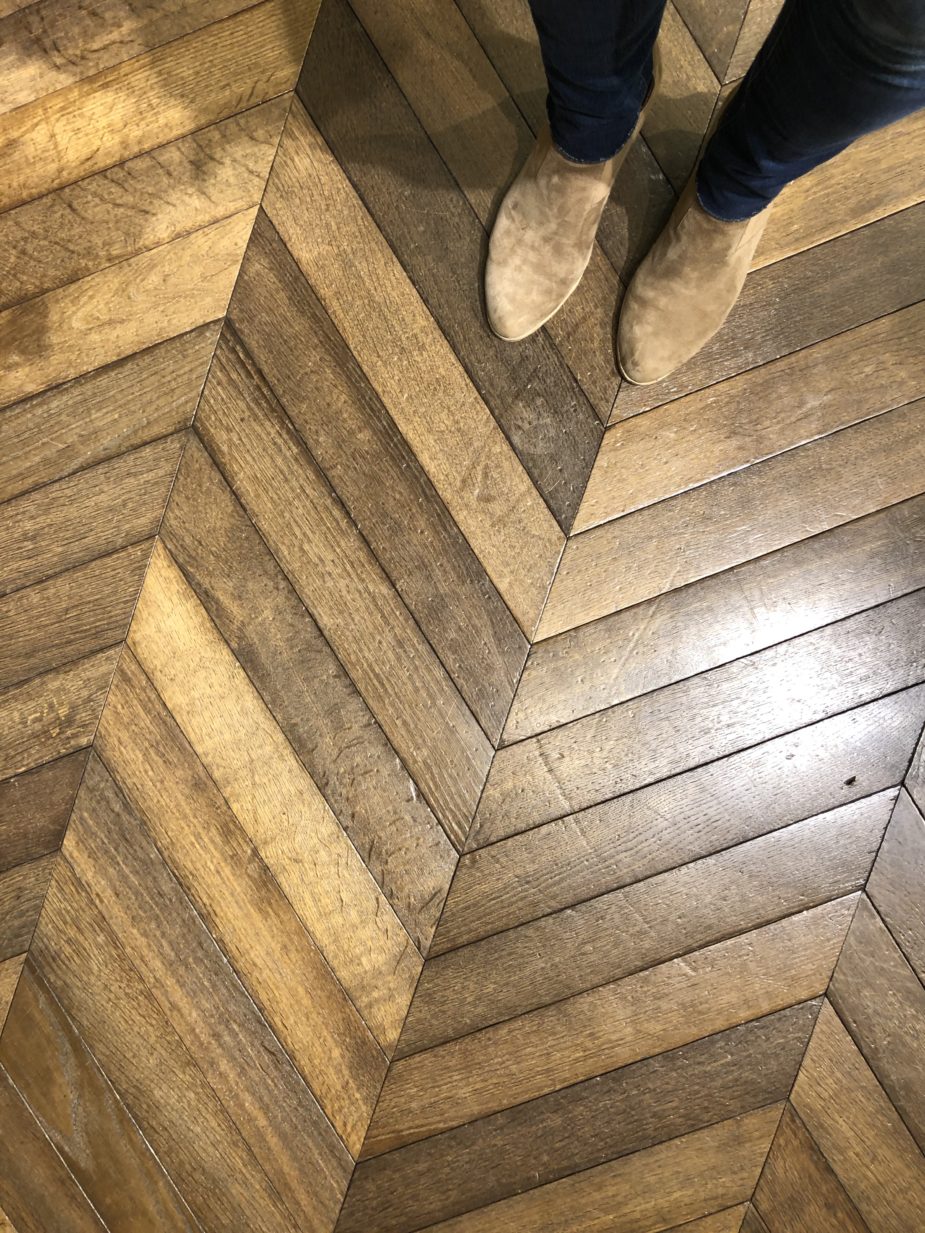 1.Ankle boots (flat or with a slight heel) to wear with jeans or pants (my Eileen Fisher suede pair seen on the chevron floors of Burberry - here is a similar pair)
2. A short trench, works well with jeans (more casual outfits) and over midi dresses if the quality is top-notch (use promo code RLFAMILY to save 30% site-wide through October 15, 2019). For a full trench, or how to find the perfect trench for you, read my post after visiting the Burberry flagship store in London - The Perfect Trench is Personal.
3. Light-weight high-quality sweater (for layering)
5. Scarves - light-weight, yet autumnal hues (these scarves offer many color options and are well-priced)
6. Pants or dark denim jeans
7. Midi dress, wear with #8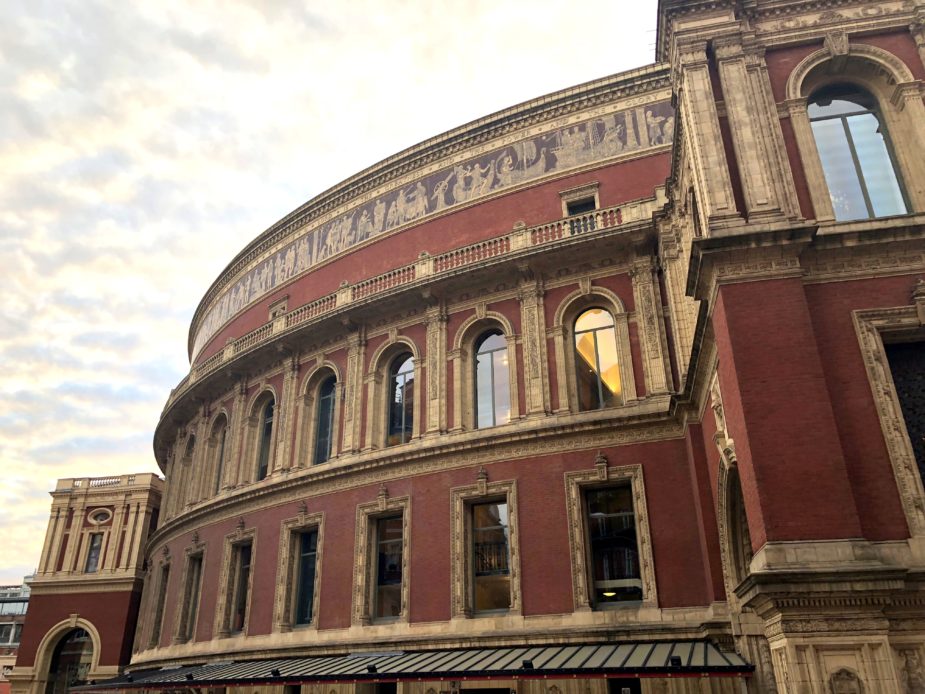 ~The Royal Albert Hall~
8. Knee-high boots with a slight heel (pack your toiletries and beauty styling utensils inside your boots to save space in your suitcase)
9. A sturdy pocket umbrella (James Smith & Sons are one of the longest running British umbrella businesses and used by the Royal household). You can order online (5-6 color options), or visit their shop in London for even more colors and patterns.
10. Short or long sleeve blouses (silk or light-weight material for layering)
11. Worn in, yet stylish walking shoes for those days when you will be visiting many places and be on your feet most of the day.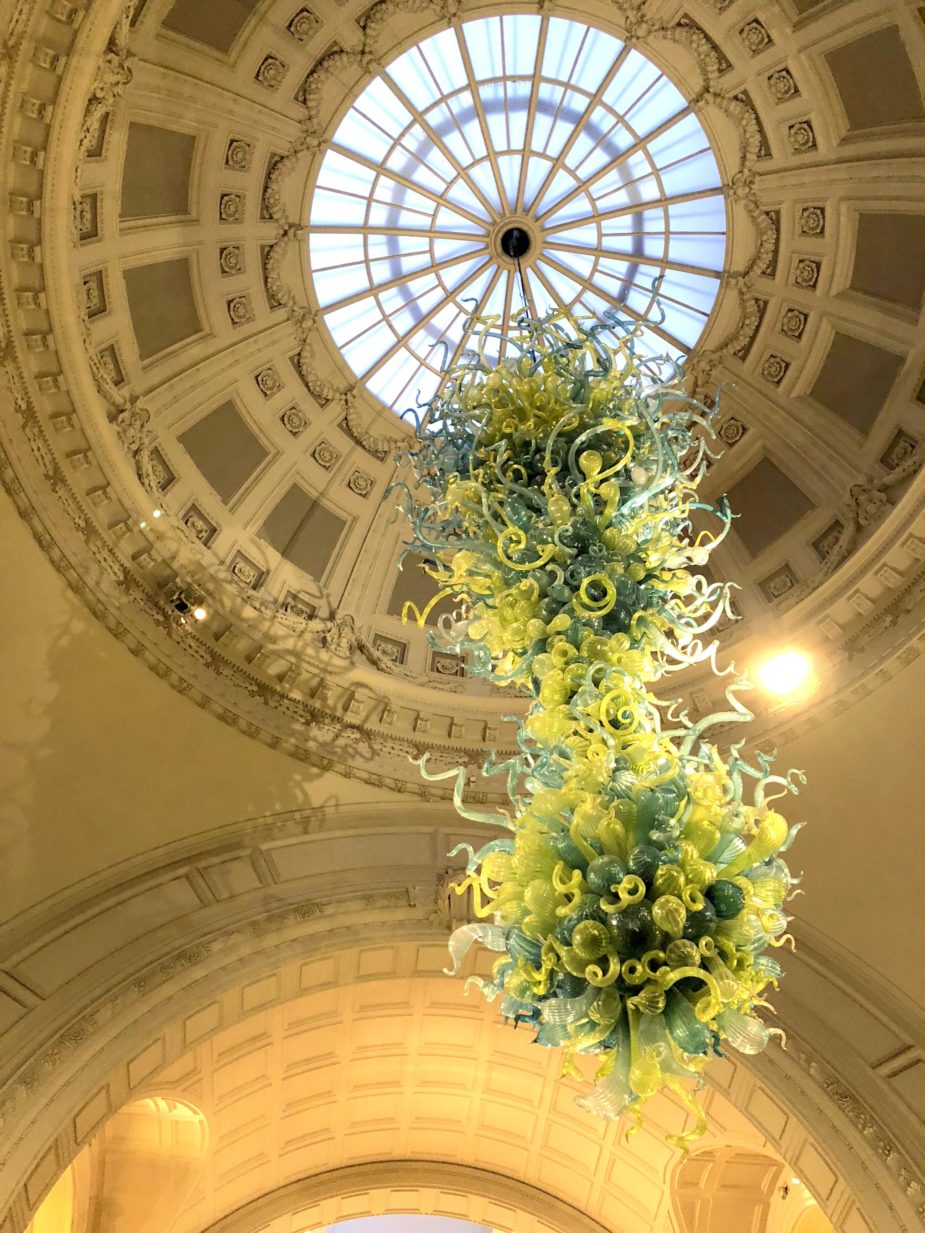 ~the Dale Chihuly scultipure see in the entrance in the Victoria and Albert Museum~
Country
GOAL: Layers for warmth when the rain fall in misty waves never-ending and days and evening strolling about the many towns and shops you come across as well as hikes about the hills and along the coastline.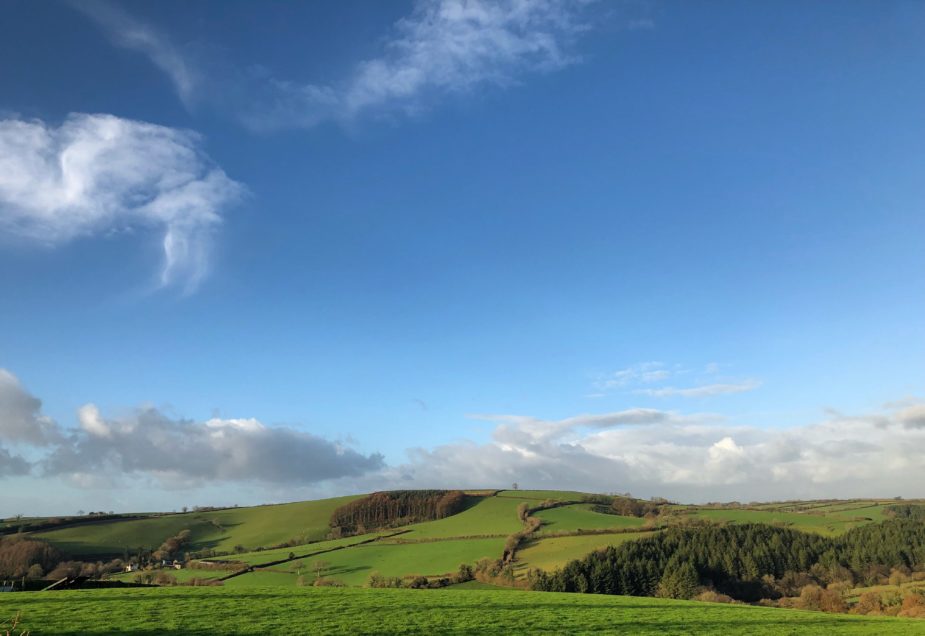 ~the rolling hills in Northern Devon~
1.Wellies, choose a size and shaft height you feel most comfortable wearing
2. A light-to-medium weight coat that is rain-resistant. I brought my Patagonia coat, and it was perfect.
3. A stocking cap. Primarily it misted often, but when it rained heavily, I stayed inside. If you will be outside when it rains heavily, bring a raincoat with a hood, such as these from Columbia available in many different colors and figure flattering.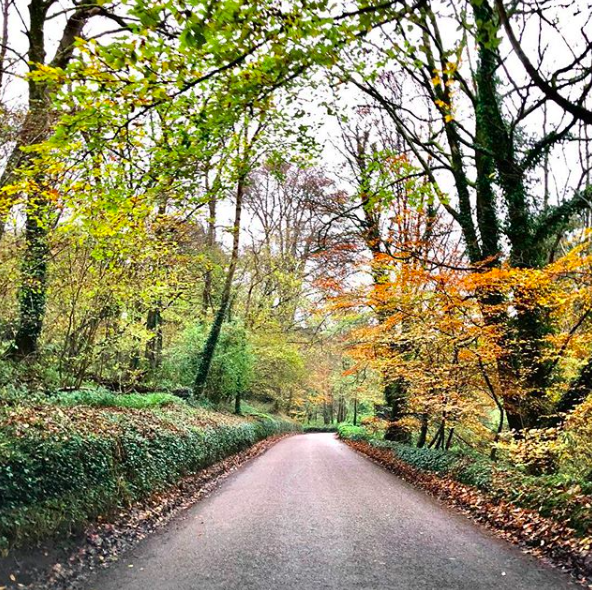 ~a quiet country road in northern Devon~
4. Jeans, comfortable for walking, but also capable of transitioning for a nice, casual outing. These J Brand jeans are a classic style - straight-leg - in a timeless color (darker blue is available).
5. Button-up collar shirts, I gravitate toward Shirtini's for their variety and classic cuts and colors
6. Gloves, water repellant, yet warm also
7. Flat or low-heel ankle boots
8. Light-weight sweater or long-sleeve tee
The lists shared above were based on my own travel experiences in the city and the countryside during my trip in November 2017. If you will be traveling in early autumn, bring a few lighter and shorter layers (sleeves, even shorts perhaps), but no matter when you travel during this season, if you pack items that layer well, you should be prepared for any occasion.
Of course, your go-to handbag for day and one for evening is a good idea to pack as well, and I have even purchased a blow-dryer, rather than worry about adapters as blow-dryers often have more wattage than my adapter can handle. This was a choice I made, and it just made it simpler as the blow-dryer was not all that expensive and I just stow it away in my closet for my next trip to Britain.
May you have the opportunity to visit Britain soon, and when you do, feel free to stop back by and share what worked for you!
~Click here for the SHOPTAGR App and to be entered automatically for a giveaway to win $250.
---
SIMILAR POSTS YOU MIGHT ENJOY:
~10 News Items & Inspirational Ideas for Anglophiles (September 2019)
~episode #185, Give Yourself Permission to be Awkward
~TSLL's Latest British Week Round-Up of Posts (May 2019)
~You Might Be An Anglophile If . . . (30 signs)
~London Perfect: A Traveler's Sanctuary
~My Discoveries in the Devon Countryside
---
Petit Plaisir:
~Floret's Flowers, purchasing bulbs in the fall for spring!
~Starting today (and they go fast, so shop soon), Floret's Flowers is selling their bulbs (daffodils, tulips, ranunculus and more) until they are sold out. Last year I purchased two packages of daffodils (40 total) that I fell in love with this past spring and have since brought with me to my new home. I am looking to pick up some tulips this time, and cannot recommend the quality of her bulbs more highly. Unfortunately, she does not ship internationally, but wherever you purchase bulbs, the fall season is the time to plant them so that in the spring you will be greeted from the long winter with their beautiful fresh colors.
---