Sun, 15 July 2018
217: French Trip Travel Musings, Part Trois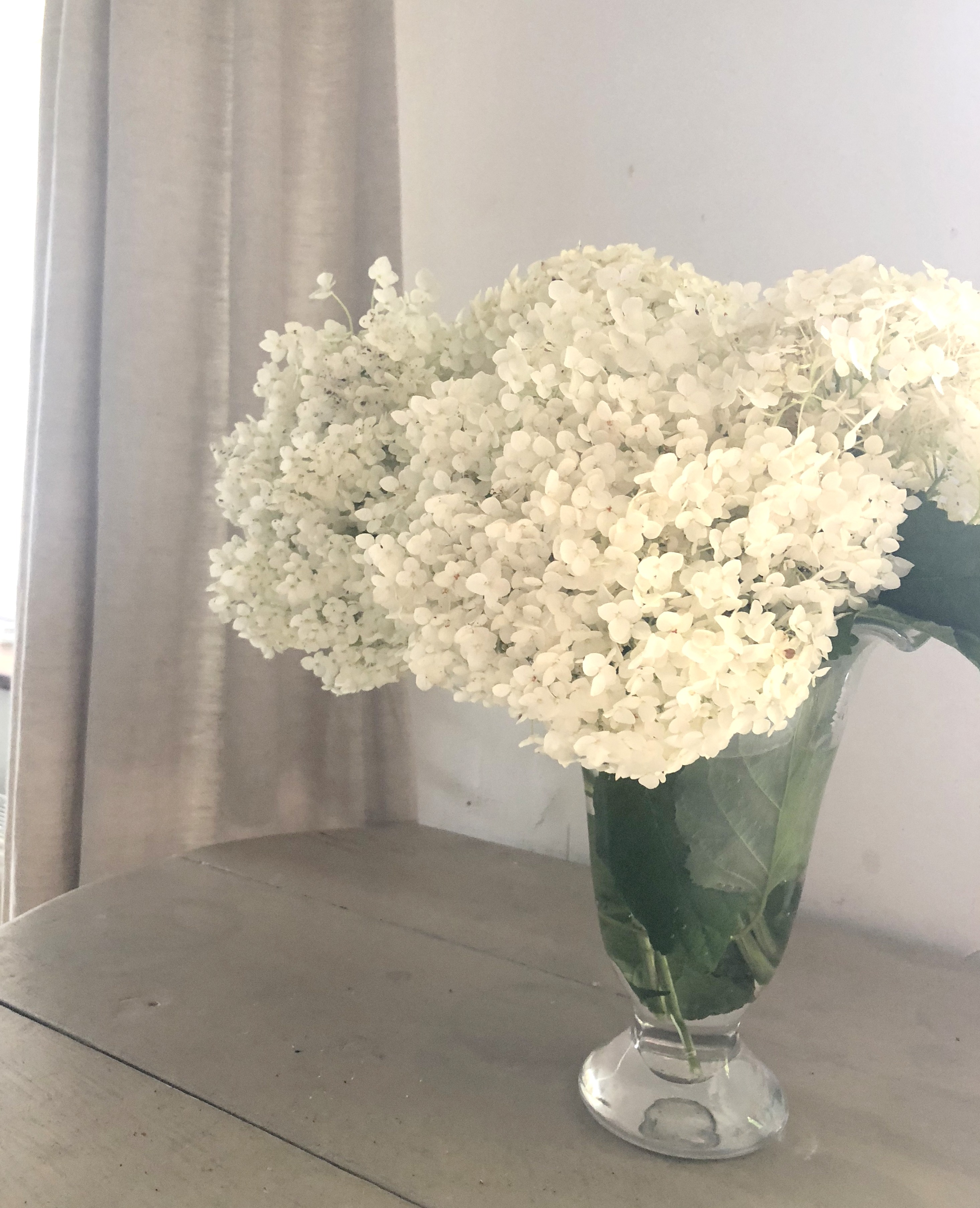 The final episode taped in France during my travels shares a few memorable moments I had the opportunity experience, and as I had the opportunity to stay at author, blogger and photographer Sharon Santoni's home in France, I wanted to share a few images from the cottage I called home for a few days in northern France.
~The Simple Sophisticate, episode #217
~Dining at La Couronne
(the location where Julia Child enjoyed her first French meal in 1949). Check out more images in
my IG Highlights - FranceTripP2
I look forward to writing detailed posts on all that I experienced during my month long trip in France this summer. Look for a majority of the posts to be shared during TSLL's annual French Week which begins on Sunday August 12th; however, a few will be posted prior to this date as I have an abundance of content. TSLL will be taking a week off to settle back into my life in Bend beginning today and resuming with a brand new episode of the podcast and the regular weekly post schedule on Monday July 23rd. ~Catch up on all of my
#TSLLFrance2018 moments on Instagram
(and be sure to check the Highlights as well).
~Listen to the previous episodes from France below
:
~episode #216, French Trip Travel Musings, Part Deux
~episode #215, French Trip Travel Musings, Part Une - Why Not . . . Make the Effort?
Petit Plaisir:
~Fresh goat cheese drizzled lightly with fresh, high quality olive oil, paired with a fresh baguette to be enjoyed after the entrée course of a meal. Below enjoy a few images from Sharon Santoni's cottage where I stayed over the past weekend. Sharon will be sharing tips about her approach to decor as well as details about the many tours she gives throughout France when TSLL's annual French Week takes place beginning August 12th.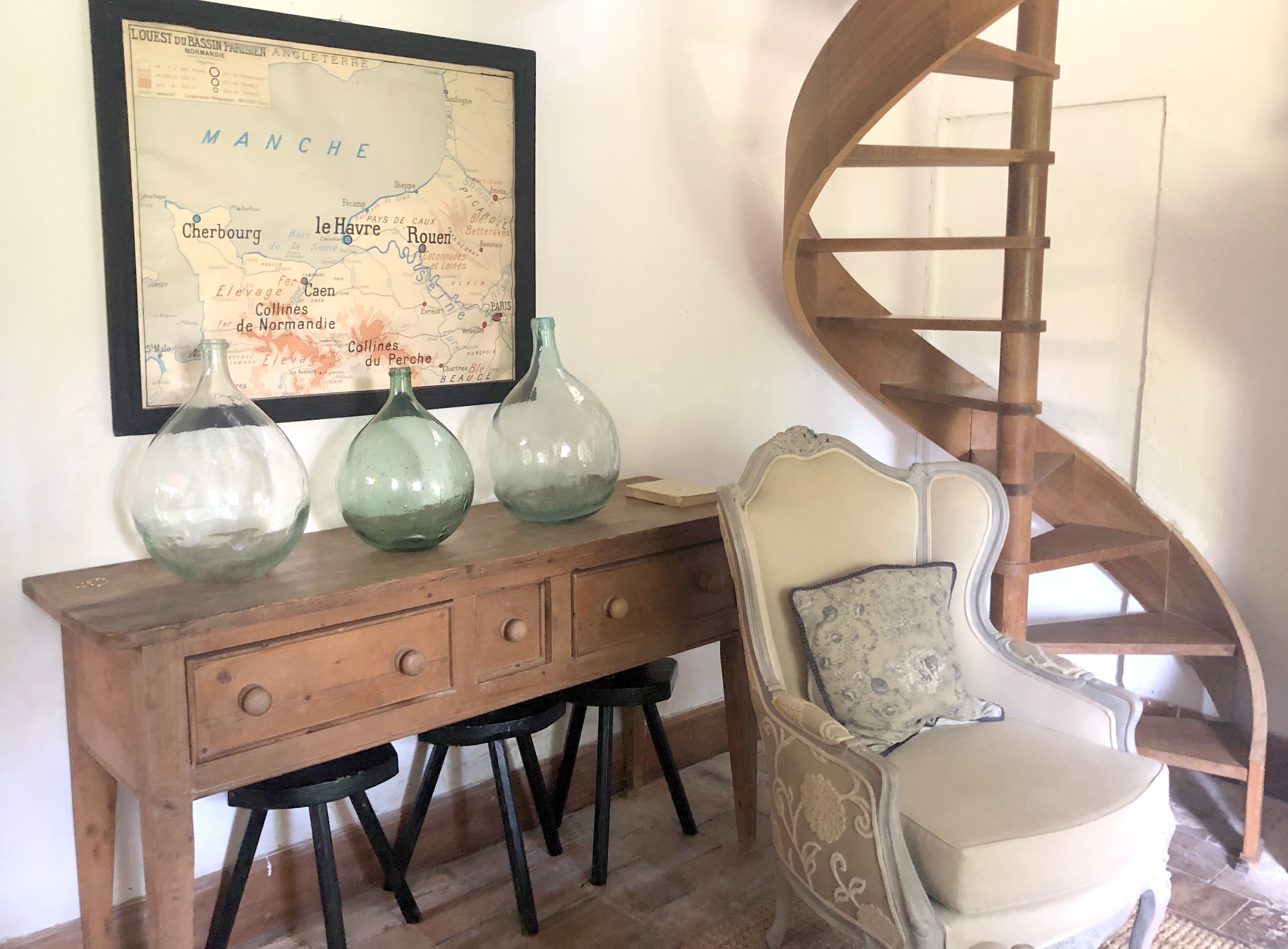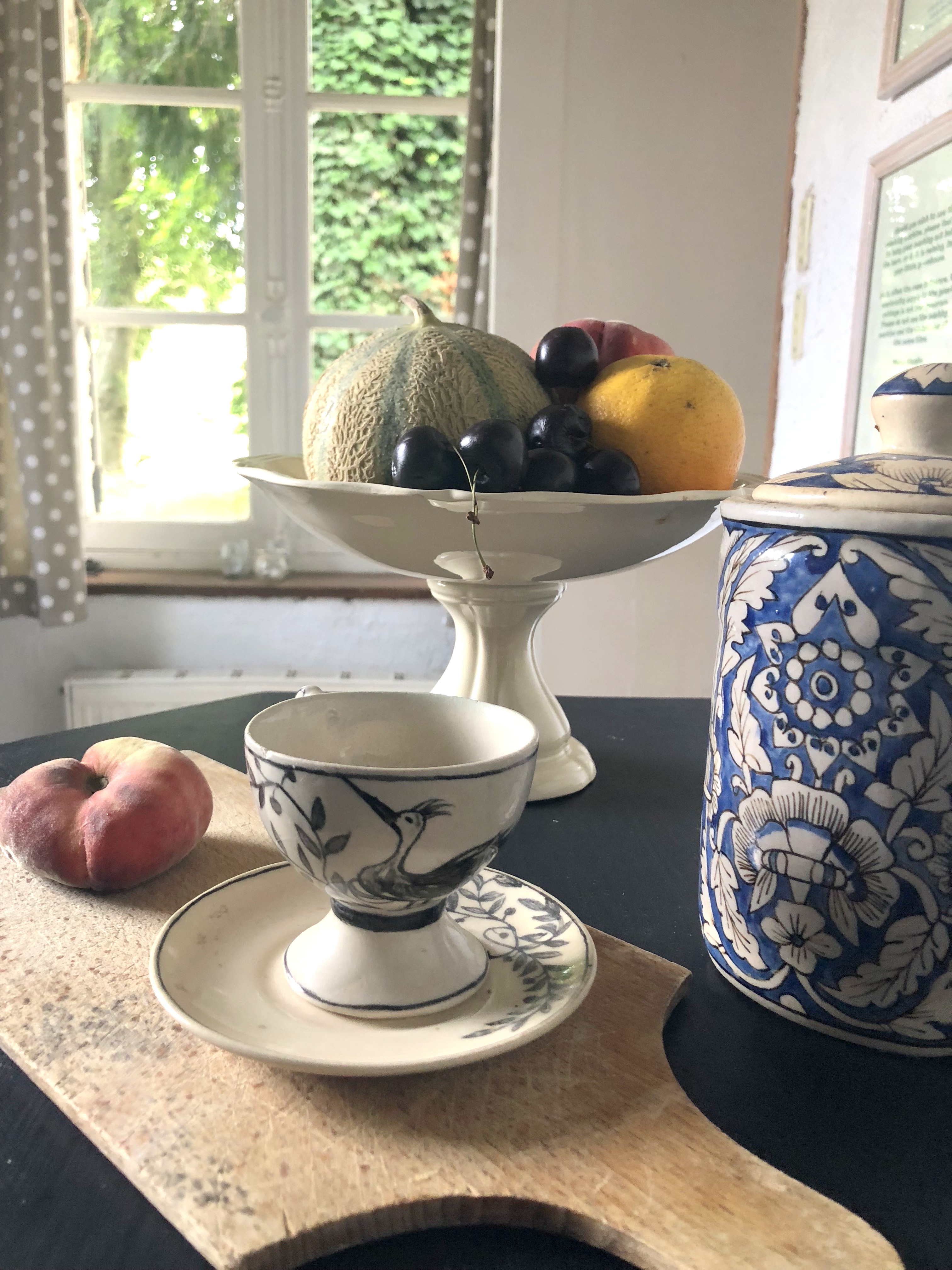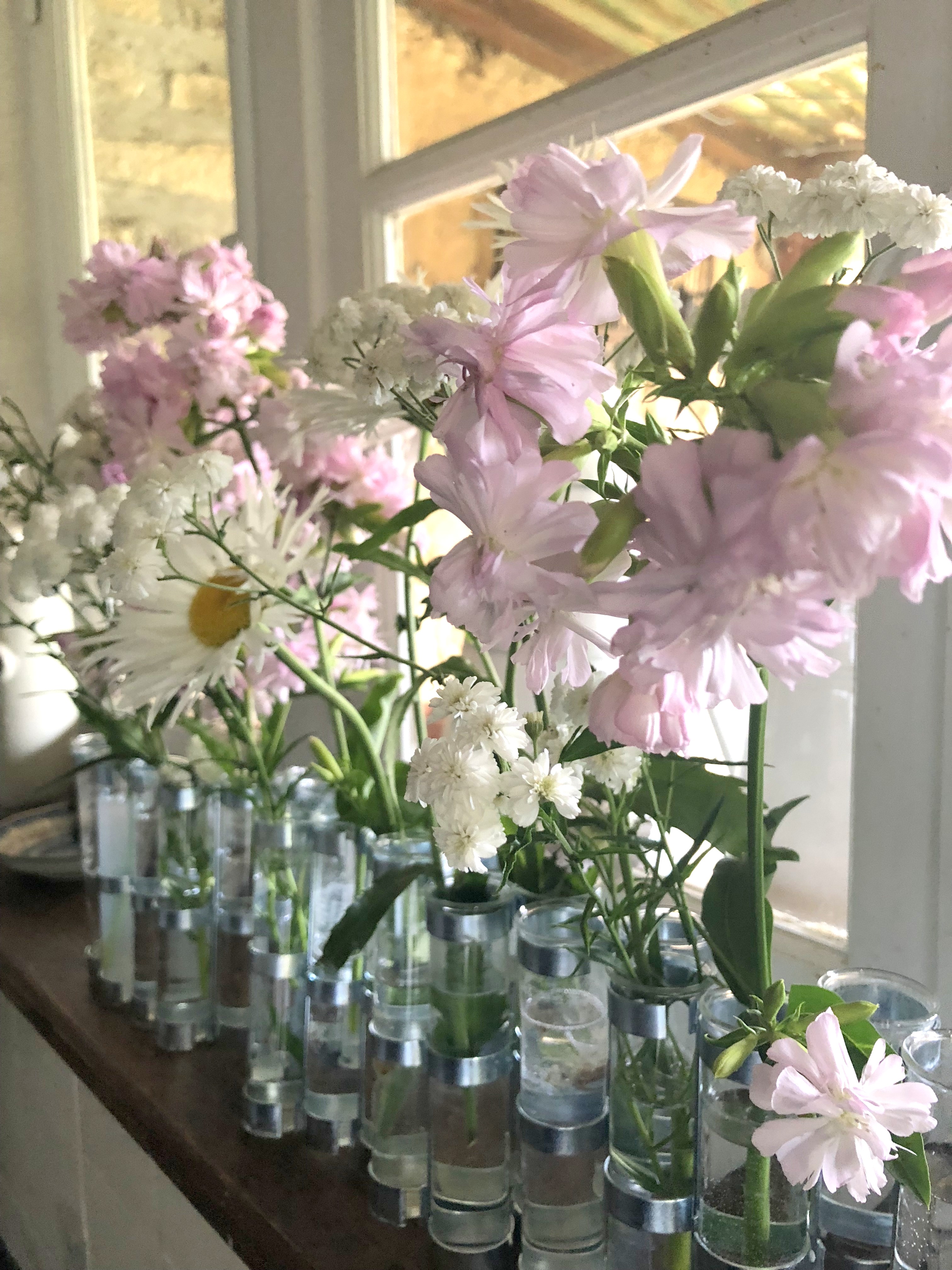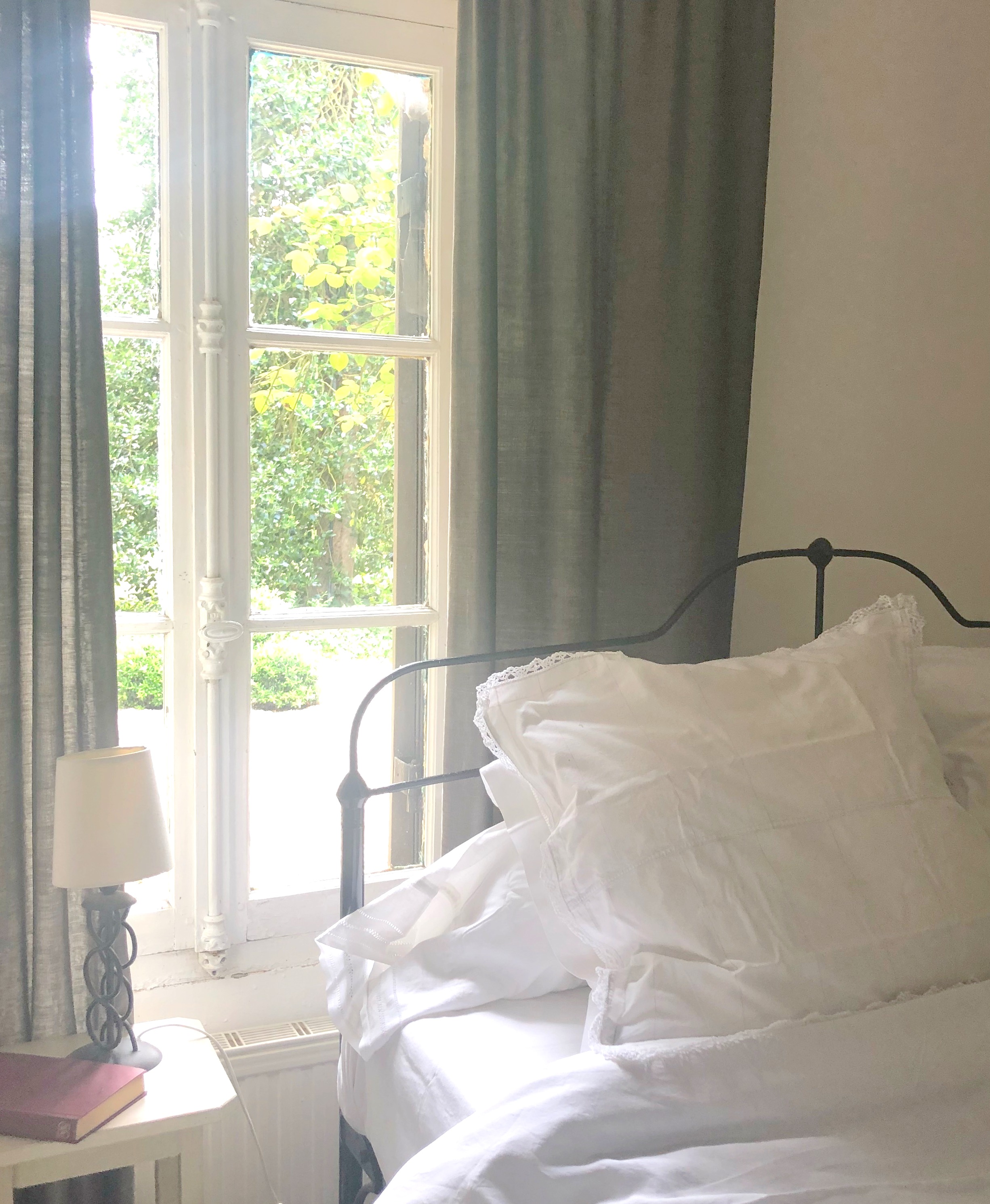 ---
Sun, 1 July 2018
215: French Trip Travel Musings (Why Not . . . Make the Effort?), Part Une
~The Simple Sophisticate, episode #215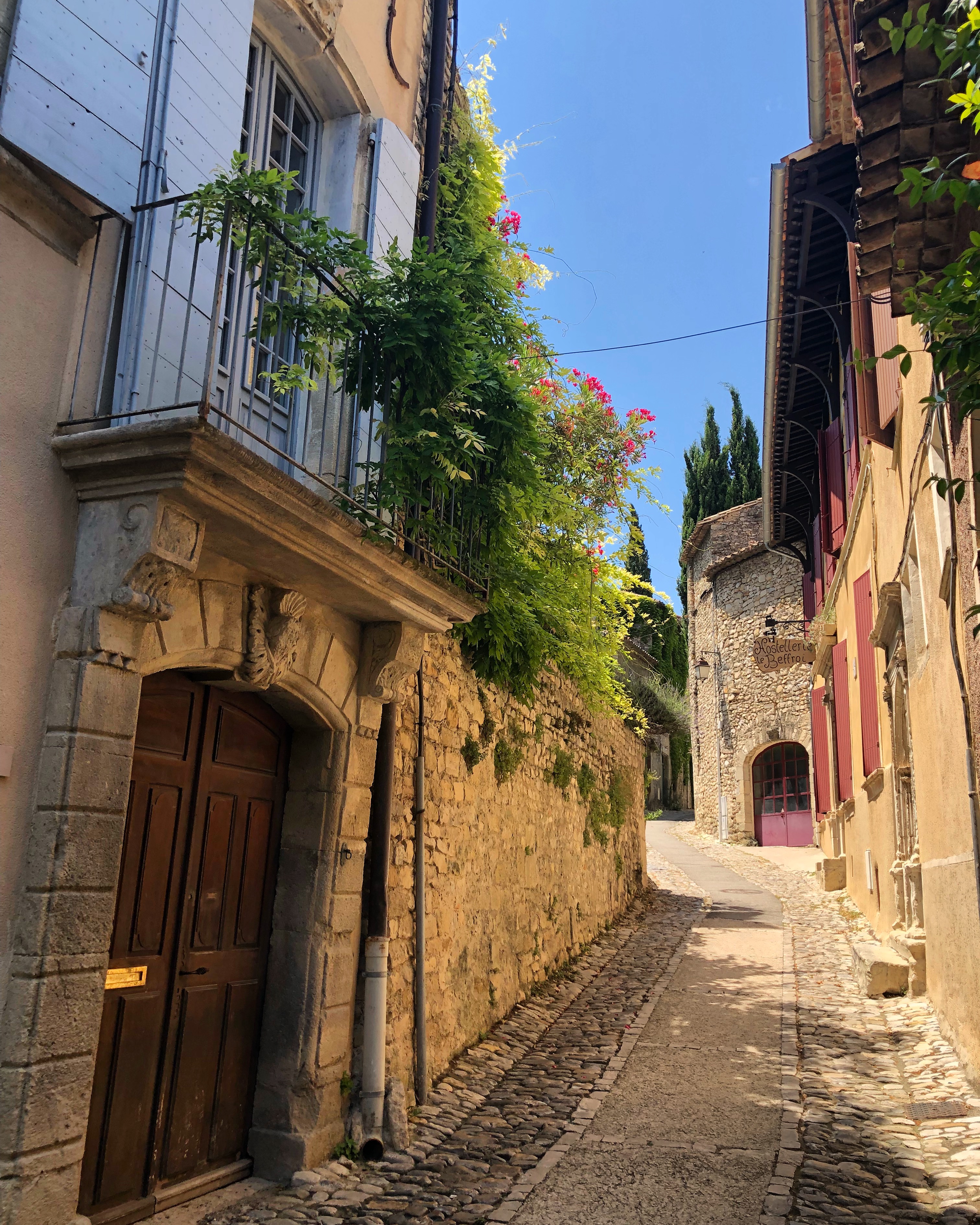 "It's worth the effort." —Patricia Wells
(The following episode was taped while traveling in Provence, France, using a handrecorder. Please excuse indulations in volume.)
The legions of birds and their signature melodies, the playful butterflies that promenade amongst our meals, the clock tower reminding us that indeed we are not dreaming and the vintner on his tractor tending to his vines. The sounds of Provence. More specifically, the sounds of Vaison-la-Romaine. As my fellow classmates and myself sat down for our final lunch together with
Patricia and Walter Wells
concluding a week long
experiential cooking class
, the words above were shared with the group. Speaking not only of the effort to plan, prepare, and shop at the market, but also to have the patience with our lives to curate them carefully so to provide the fertility for a beautiful life to grow, the Wells demonstrated that a good life can be simple, slow and yes, thus absolutely luxurious. In this particular moment the effort made by the Wells was to welcome a group of people that would appreciate in their own way the gathering as well as the food (which was exquisite and seasonal). Traveling abroad to a country which doesn't speak a language we know well can be intimidating, and for some seemingly dream crushing. But it need not be. In fact, as a language teacher, when the words are removed or pared down to the essentials of living an everyday life (thank you, please, how much, where is, I love, etc.), we are invited to see the world through a different lens. We begin to observe actions far more carefully, to value the importance of kindness and thoughtfulness. When we rely only on our words to navigate in this world we forget how influencial our body language, our facial expression, our tone can be on any given situation. Yes, even a smile can be sinister or sincere, and if we are studied in the skill of physical observation, we can ascertain the slight and subtle difference. Yes, undoubtedly, words are powerful, and to live well in a civilized society such as ours and much of the modern world, knowing how to communicate well in the language of the country and community in which we live is fundamental, but it isn't the only skill we should practice and improve regularly to build the relationships we want and need in our lives. So if there is another world (country) you long to see, to experience, to taste, but the language barrier is currently the dilemma, fear not. Ironically, I have found that the best way to pick up a language, for it to stick in my long-term memory, is to be amongst as it is used in the world. It has been with each trip, moreso with each subsequent trip, to France that while I do not understand 60-70% of what is said, I understand more and more and feel less of someone on the outside. What we fear is not knowing French, but what we long is to be amongst the French culture. What better teacher than a Francophone country? When you step into your fear, the language will gradually come. Not an immense amount, but in spurts and stalls. Give yourself the gift of one more language, even if you speak it poorly (which I do when it comes to French) because as the Chinese proverb reminds "To learn a language is to have one more window from which to look at the world" and as the Czech proverb teaches, "You live a new life for every new language you speak. If you know only one language, you live only once." And so if we each have one more window to broaden our perspective and provide a deeper understanding of the world and then one more life, how rich and wise are we? What does making an effort look like when it comes to our dreams? For the Wells it was purchasing a farm in the hills of Provence, remodeling for decades, little by little and choosing, taking the risk, to share their lives, a glimpse, but an intimate glimpse, eight weeks a year (one week at a time) with strangers from around the world. Effort. Let's take a look at other examples of effort: 1.Waking up early to begin the day with more time than needed so you do not have to rush 2. Saving each month money for retirement 3. Choosing to get to know yourself 4. Recognizing you can grow and becoming a student of the skills you can learn 5. Not doing as others do, traveling every weekend or every summer and instead, saving, planning or living where you love calling home. 6. Being thoughtful in your relationship building 7. Taking the time to understand someone who is good, but communicates or lives differently, in order to strengthen and express love 8. Giving yourself permission to feel what you feel, but also recognizing emotions are like the weather, not the climate - temporary. 9. Taking care of your health and body 10. Strengthening the muscle that is your mind
"It is astonishing how much enjoyment one can get out of a language that one understands imperfectly." — Basil Lanneau Gildersleeve
As much as we are advised and even tell ourselves to live in the moment (heck, TSLL talks regularly about being present), we are given the gift of perspective as human beings. And it is through effort that dreams can be realized that are worth savoring upon not only attaining them, but making the journey towards them. My trip to France
as I mentioned a few weeks ago
has been years in the making. I might even suggest it began the moment I made my first month long journey in 2000. In some ways my trip to France is part of a larger journey toward other visions I have for my life, so in many ways our lives contain dreams within dreams that we pursue. Which when you contemplate this composition creates a beautiful life quilt consisting of many dreams that bolster and provide foundation for one another. Effort is worth being given, and your dreams are worth being pursued. Have the patience to let them fertilize, mature and grow when they have the strength to emerge. This requires of each of us careful awareness, a flexibility, but also a courageousness. All of these are skills; therefore, we all can learn them and use them. Bonne journée from Vaison-la-Romaine, Provence, France.
~SIMILAR POSTS FROM THE ARCHIVES YOU MIGHT ENJOY:
~Everyday Life in Paris: A Fashion Show in the Palais-Royale (I was not invited)
~Back to Paris (summer 2018)
~9 Life Lessons From French Women about Women
~View all
French-themed podcast episodes
of The Simple Sophisticate
here
.
~View all
TSLL French-themed blog postshere
.
~Follow
TSLL on Instagram
to see all of the pics from my France trip.
~Sign-up for
TSLL's weekly newsletter
and never miss a post or exclusive news (delivered each Friday to your inbox)!
Petit Plaisir:
If you are just beginning to read Peter Mayle's work (he has published 14 books, 7 of which were novels), begin with the memoir that caught the world's attention
A Year in Provence
, and if you love cozy mysteries set in France, begin with
The Vintage Caper
(2009) Sam Levitt detective series, there are four in the series. ~Visit
Peter Mayle's website
~Read my full review
here - Peter Mayle's Love Letter to Provence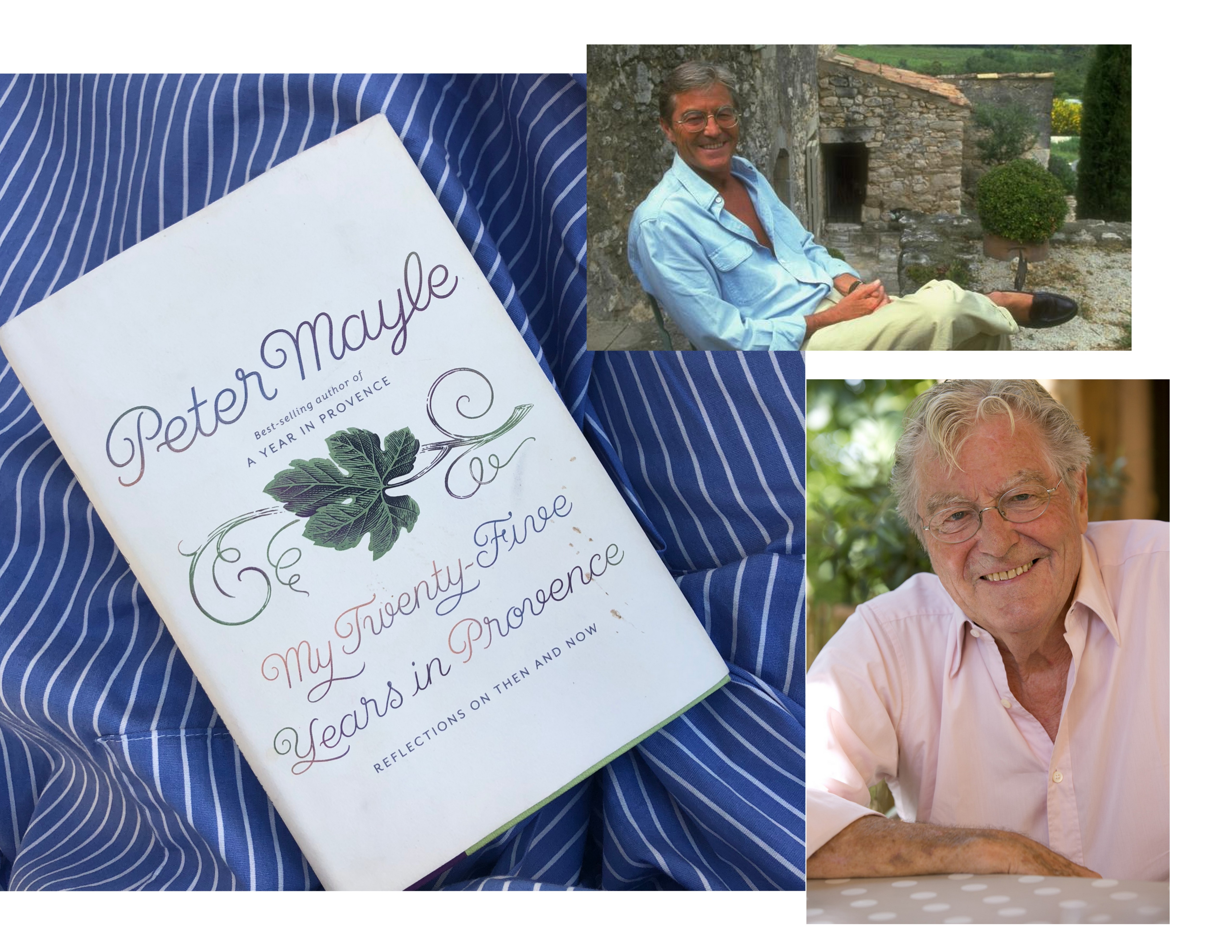 ~Sponsor of today's episode:
Audible30-day trial with first book free

OR
text "simple sophisticate" to 500-500
Download the Episode
---
Sun, 8 April 2018
203: M.L. Longworth's New Provençal Mystery and Life in Provence
~The Simple Sophisticate, episode #203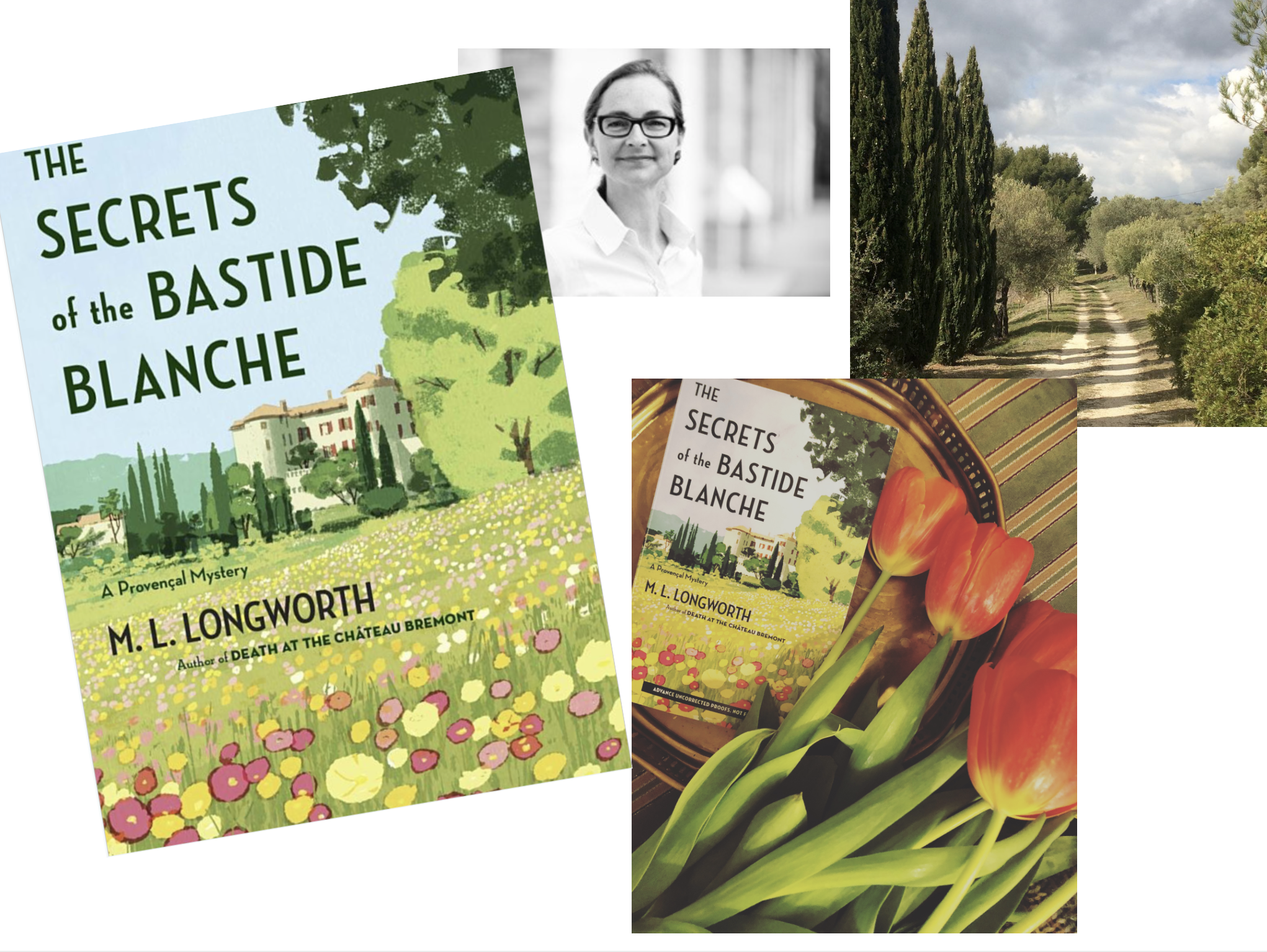 Author of The Provençal Mystery series, featuring Antoine Verlaque and Marine Bonnet, M.L. Longworth joins me on today's episode of the podcast to discuss her latest mystery in the series which was just released on April 3rd, The Secrets of the Bastide Blanche. Having lived in Aix-en-Provence for more than 20 years, M.L. shares insights into her daily routine, what she most looks forward to when it comes to Provençal spring cuisine as well as shares tips and recommendations for what to pack might you be traveling to the region. As a writing professor at NYU's campus in Paris, I also had the opportunity to ask her about her writing process and how she instructs students to find their narrative voice. Most importantly, we talk about the plot for her new novel The Secrets of the Bastide Blanche, where her inspiration for her lead characters comes from and other details that fans of her series will love to be privy to (I know I was). Be sure to tune and don't forget to enter the giveaway on Instagram (details shared below).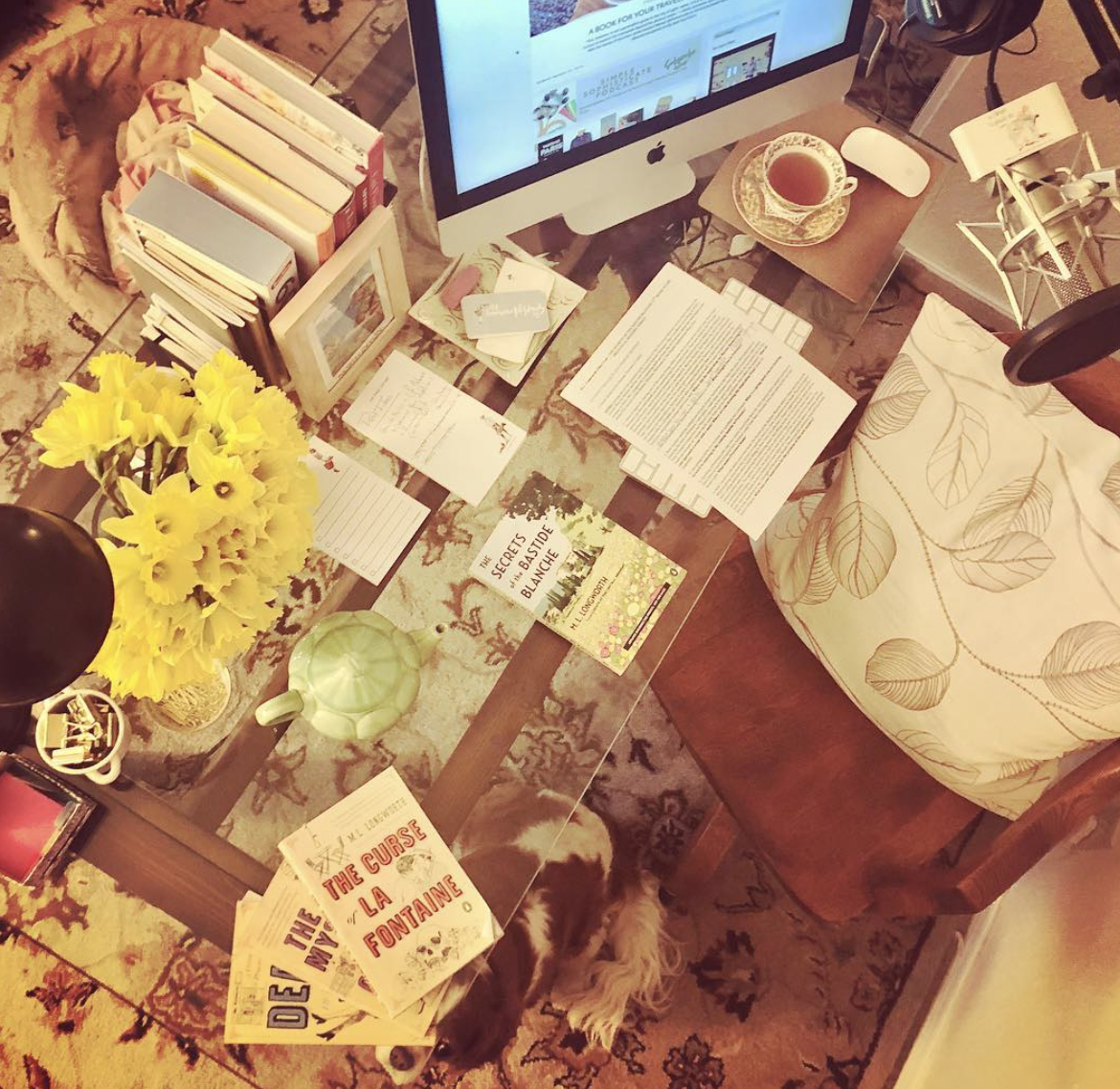 ~TSLL's office (Norman waiting for his treat) pre-taping of my interview with M.L. Longworth, shared on Instagram~
Read M.L. Longworth's entire series in order:
Learn more about M.L. (Mary Lou) Longworth:
~Listen to past French-Inspired episodes of The Simple Sophisticate here. ~Sign up for TSLL's Weekly Newsletter or learn more here Shop Les Tropezienne sandals discussed in the episode: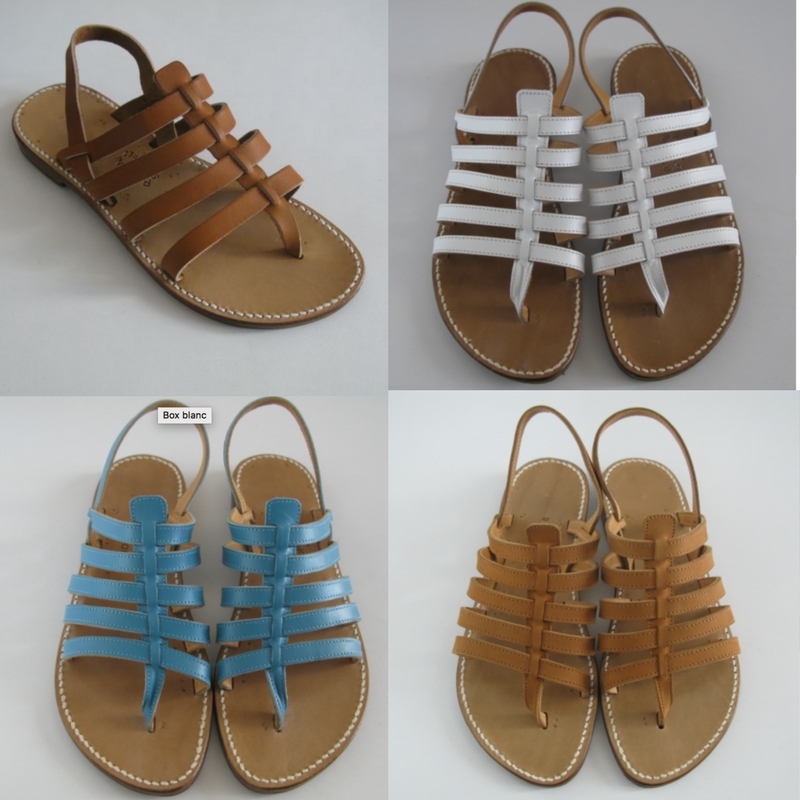 Giveaway
Three lucky listeners/readers will receive:
How to Enter: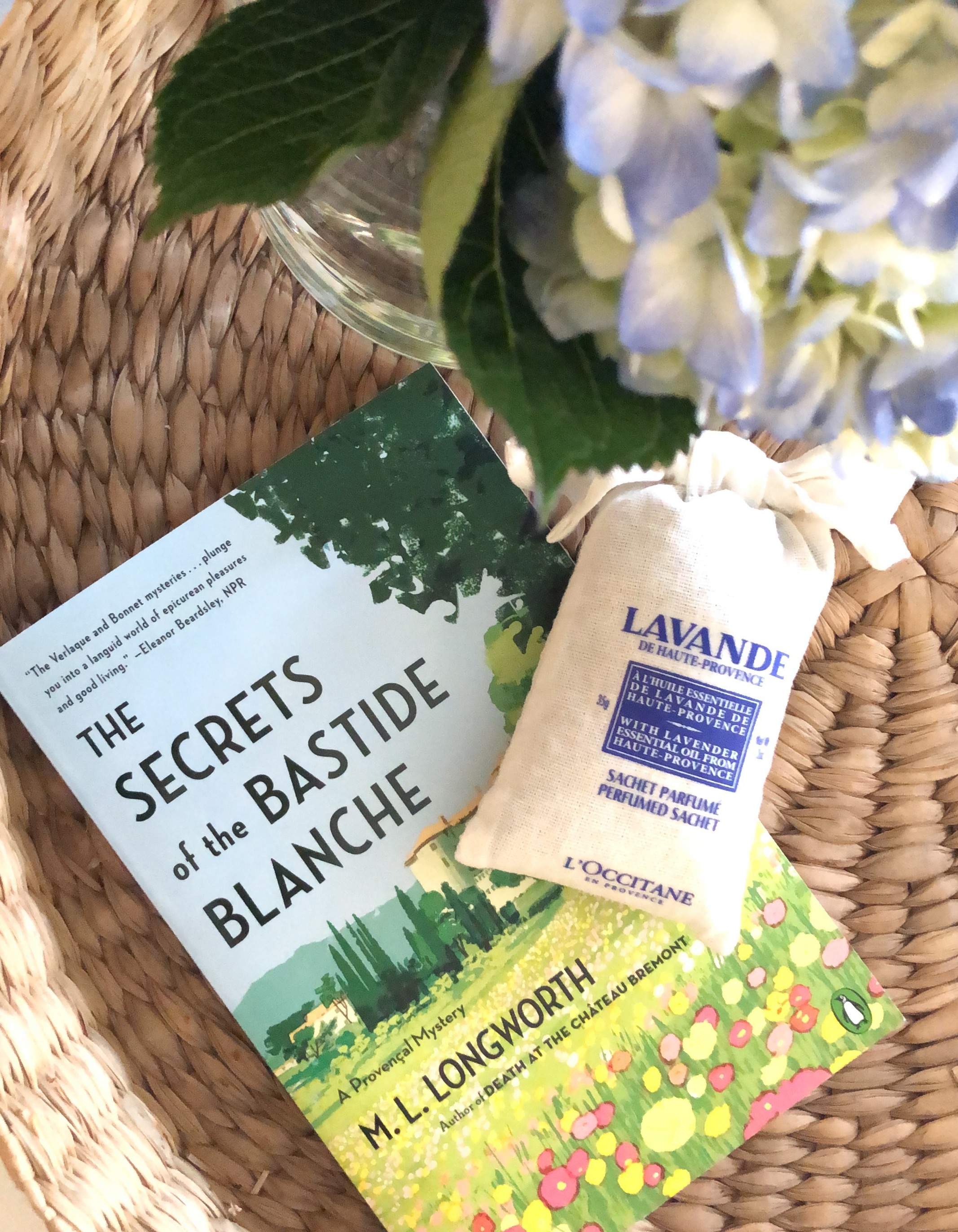 ---
Mon, 19 February 2018
196: Top 10 Style & Beauty Lessons Learned from the French
~The Simple Sophisticate, episode #196
"Style is a simple way of saying complicated things." —Jean Cocteau
With the collections for Fall 2018 being revealed this month, I am always on a treasure hunt to find unique and worthwhile takes on the classics. At the same time, I am reminded as the trends shift each and every season of the benefits to adhering to a signature style that complements the individual wearing the clothes rather than the individual bringing applause or attention to the trend du jour. Much of how I have narrowed in on my own style and what has been the muse for simply luxurious style has been shaped by what I have read, observed and learned from French, especially Parisian women. Now, don't get me wrong, there are brilliantly stylish people around the globe, and the classic, effortless approach is not something only seen in Paris. However, the French have claimed it, owned it and demonstrate it regularly. Why? Well, put simply, it works and transcends years and decades of infinite trends that have been paraded down the runways. Today I'd like to share with you 10 style and beauty lessons I have learned from the French along my own journey of discovering my signature style and how to approach shopping as well as dressing each day regardless of the season. Some have been standing principles of the simply luxurious approach and others are new to me as well in the past couple of years. However, all of them work and enable you to look your best.
1. Less make-up, but still some make-up
The best face to present to the world is your face. Less hiding what your visage is and more showcasing its beauty. Beginning with your skincare regimen, well-hydrated skin will always offer a palette to be enhance ever so slightly, and at the same time, hardly at all. Choose a primer, the proper hued concealor, tinted moisturizer and subtle eye makeup. Choose one feature to bring to the forefront — your lips, your eyes or your cheeks and simply brighten the rest. ~8 Ways to Create Glowing Skin, episode #13
Heels are nice, but heels have their time and place. Flats, whether ballet or boots are smart, versatile and comfortable. And we must not forget, stylish. Purchase well made designs, make sure they fit your foot and wear them for years.
3. Trends? No thank you.
If we are busy chasing down trends, we do not have the ability to hone our signature style. And while discovering our signature style takes time, once we do discover it, the shopping is simpler and less frequent. Whereas when we chase trends, we are endlessly shopping and constantly shelling out money. Remember, let your uniqueness shine. No else will have precisely your style, so you will have do the work of getting to know yourself, your body, skin tone and the most enjoyable, what you love to wear which makes you feel your most confident. ~10 Tips to Evolve into Your Signature Style
4. Neutral color palette
Neutrals are not just beige, so don't worry. Remember, start with an understanding of your skin tone and work from there. Certain colors can be neutral for you as well. Navy, for example. And even prints can be neutral and easy to mix and match with other colors in your wardrobe - polka dots or leopard, for example. Shopping for neutrals and keeping them in your closet enables your items to endure as what you purchase down the road will still have the opportunity to pair with what you already own.
5. Fewer clothes, better quality
Cost per wear. Invest in high priced items if they are well-made with quality fabrics and are classic pieces rather than trends. And most important, you like the item and it fits well (remember to tailor as needed). Less frequent shopping and in the long run, less money spent.
6. Lace over cotton (when it comes to undergarments)
The French and lingerie. Wear beautiful lingerie each day for you and for you. Yes, I repeated myself on purpose. In the United States, some brands would have us believe that it is what we look like to others in our lingerie, but rather it should be how our lingerie makes us feel. After all, we are the one's wearing it and when we feel comfortable we will be comfortable and more confident. Whether it is going about errands, hopping on a plane or going on a date. ~Why Not . . . Create a Lingerie Capsule Wardrobe?
7. A luxury investment handbag
Quality accessories make a statement, and a well-made handbag (no exterior label is needed to show the world what you own) completes a look, enables the woman to keep her life and business organized and tucked away all the while going about her business.
8. Find a Versatile Trench
"Wear it on the weekends with jeans, over gowns to formal events, layered with a fur stole when the weather gets colder, over your shoulders during the spring—the possibilities are endless." —Leah Bourne
I am new to this idea, but after reading Leah Bourne's piece for Stylecaster, I could not agree more. Choose a quality trench, one that is the right length for your body that can be worn for day, evening or play. Choose a color and fabric that aligns with your signature style and make it your go-to coat nearly, if not the entire, year round. ~The Perfect Trench is Personal
9. Trust stripes
A broken record I am when it comes to stripes. Wear them when it comes to tee shirts, where striped sweaters, striped dresses and even blouses. Stripes are a stunning neutral inspired by the French marinére or Breton top, and as was shared a couple of weeks ago, their versatility makes them a wise and savvy choice. ~11 Brands for French stripes
10. Find your signature style and stick to it
"Parisian fashionistas develop a signature look, and stick with it. They might update their wardrobe with a few trends, but they always stick to a similar aesthetic. This also makes shopping a heck of a lot easier." —Leah Bourne, Stylecaster
The more simplicity we can bring into our lives the less complexity we have to navigate, but initially the process of knowing what to strip away takes time and careful attention. Curating our signature style occurs in precisely the same manner. Check out this post in which I break down precisely how to determine your signature and then I believe you will find the shopping experience becomes easier and more enjoyable and your style quotient will steadily rise. ~Tune in to French-Living inspired posts/episodes from the Archives: ~#4: 10 Ways to Unearth Your Inner Francophile ~#23: The French Way: How to Create a Luxurious Everyday Life ~#32: The Francophile Style Guide: The 14 Essentials ~#96: Everyday Living in France – My Interview with Sharon Santoni ~#127: 20 Ways to Live Like a Parisienne ~#144: 20 Ways to Incorporate Your Love for the French Culture into Your Everyday ~#151: 10 Style Tips to Embrace the French Woman's Approach to Effortless Chic ~#155:6 Life Lessons for Living Well from Julia Child ~#167: My Good Life in France: Author Janine Marsh ~#168: Everyday Living with Author & Blogger Sharon Santoni ~#169: Understanding the French Culture: My Interview with Géraldine Lepere of Comme une Française ~#182: David Leibovitz Talks About Making Paris His Home SIMILAR POSTS/EPISODES YOU MIGHT ENJOY:
~Why Not . . . Frenchify Your Beauty Routine? (Add Micellar Water)
~9 Life Lessons from French Women about Women
~Why Not . . . Be Fascinated by the French Culture?
Petit Plaisir
~NPR interview with creator David Collins ~Correction from the podcast episode: This series makes over both straight and gay men whereas the original series focused only on straight men. Episode #4 is especially moving.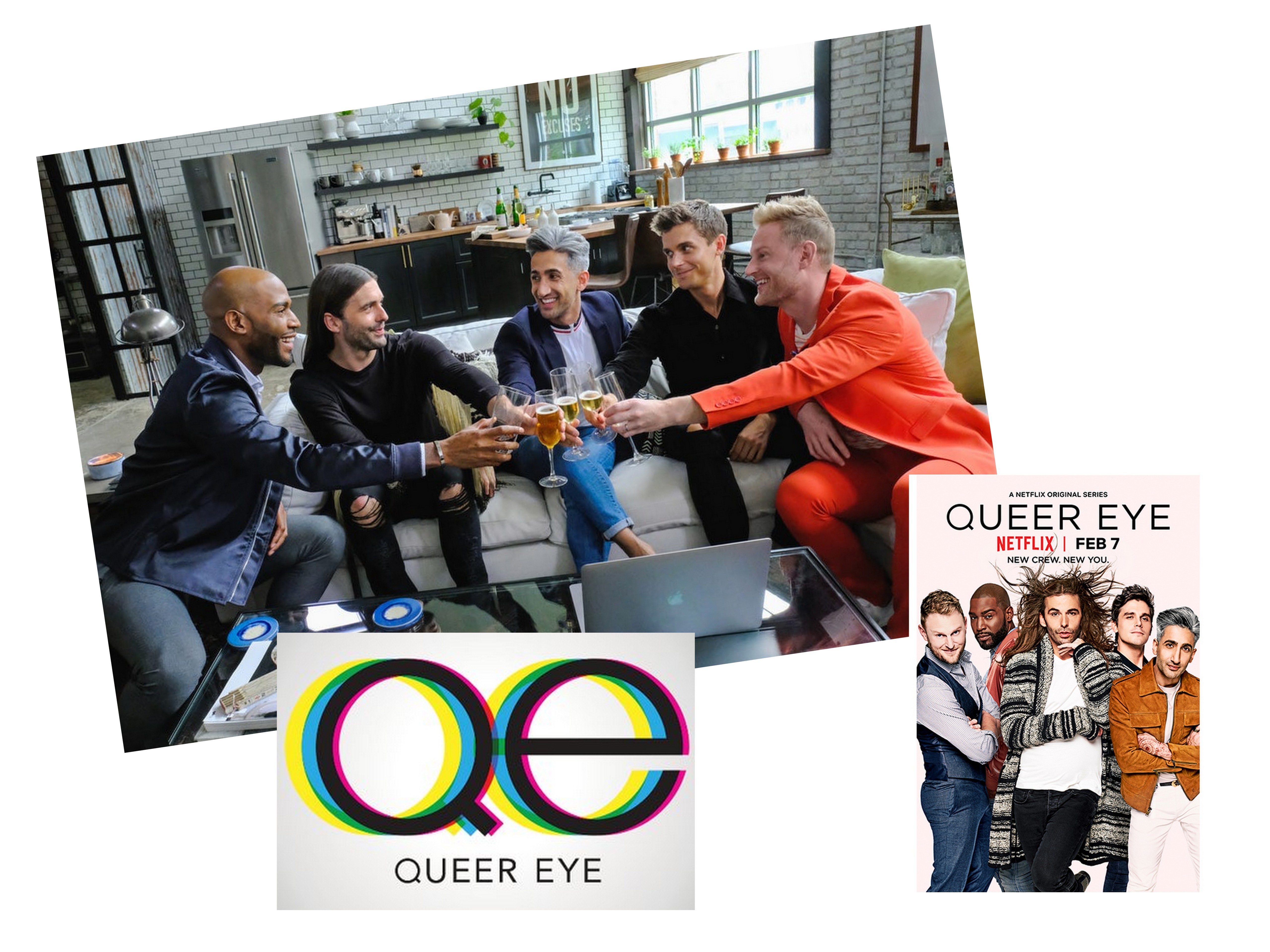 https://youtu.be/vTGqDqYP2k4
Image: via Burberry Tumblr taken by Alexis Armanet of Jeanne Damas
---
Sun, 21 January 2018
192: Susan Hermann Loomis Talks France, Food & Julia Child
~The Simple Sophisticate, episode #192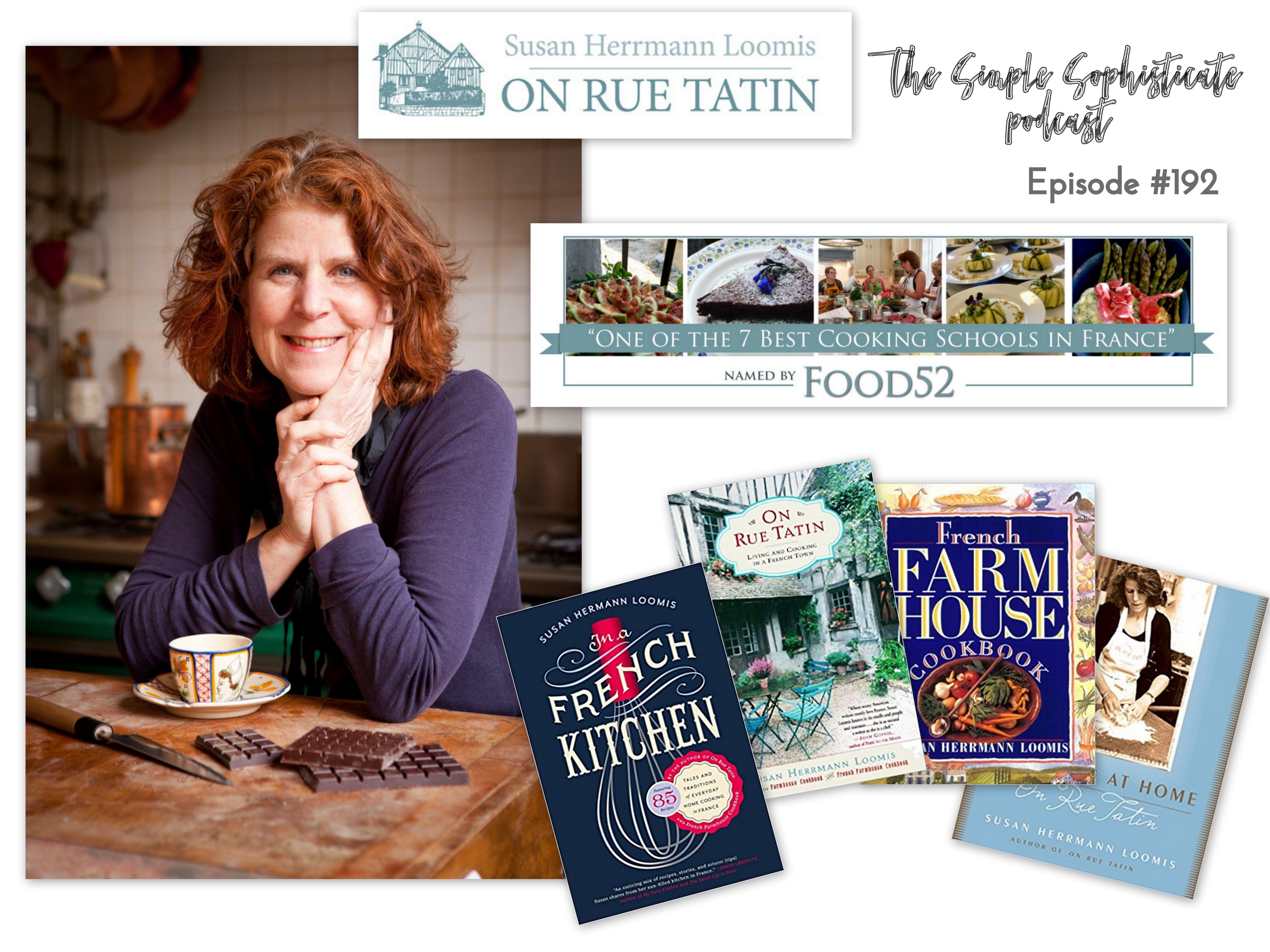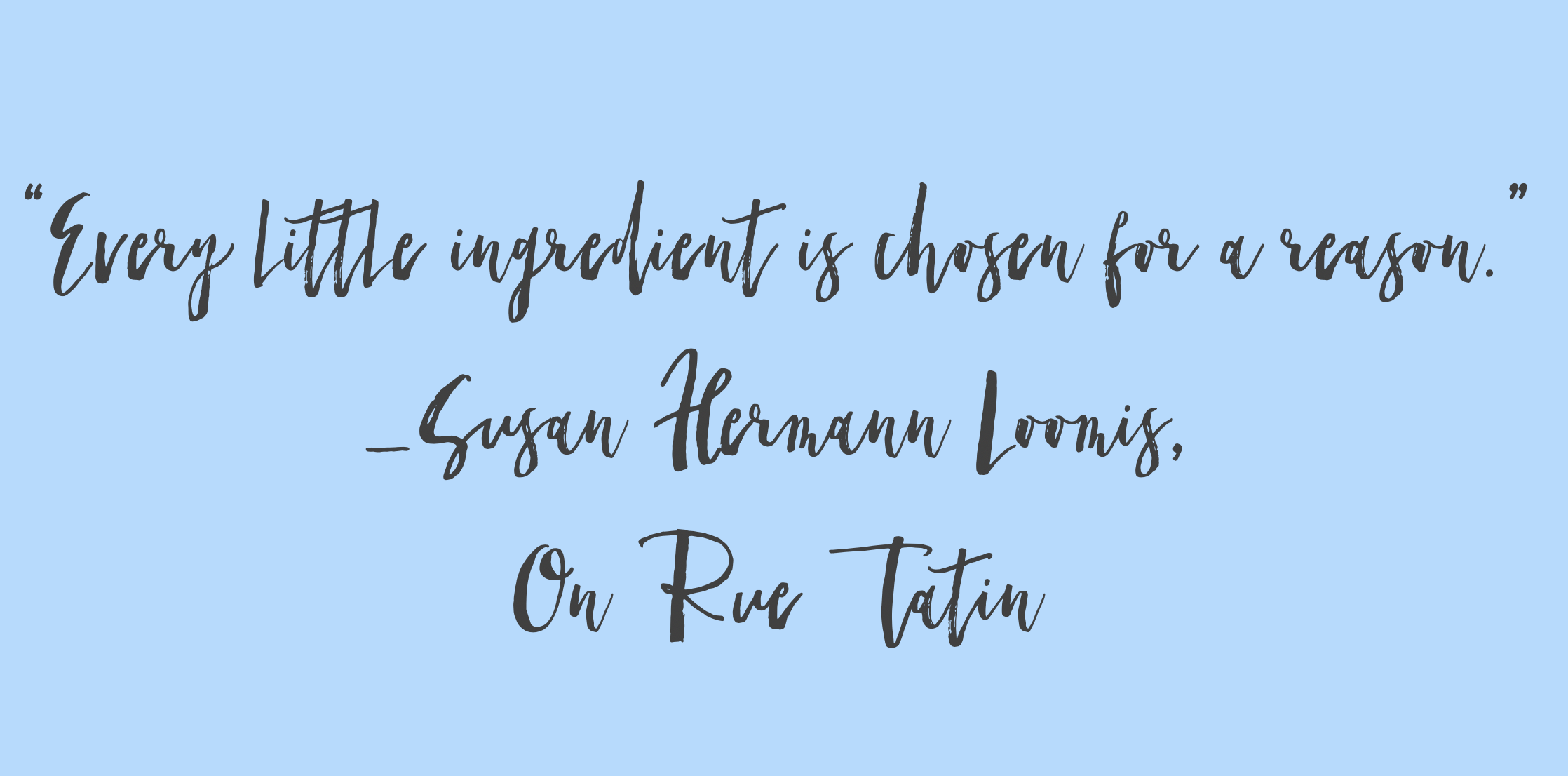 On today's episode of The Simple Sophisticate, author, award-winning journalist, expat living in France and proprietor of the acclaimed cooking school located in France, Susan Hermann Loomis joins me to talk about so many of TSLL readers' passions: France, food, and living well (and I cannot forget Julia Child as well). Discover how she came to live in France, her approach to food and cooking, discover what students learn when they enroll in her cooking school and its far more than just learning how to cook extraordinary well, and hear what it was like to sit down in Julia Child's kitchen in Cambridge and have dinner with her. All of this and much more. Be sure to download and have a listen. And look for Susan's new book French Grill: 150 Refined & Rustic Recipes will be released June 12th this summer.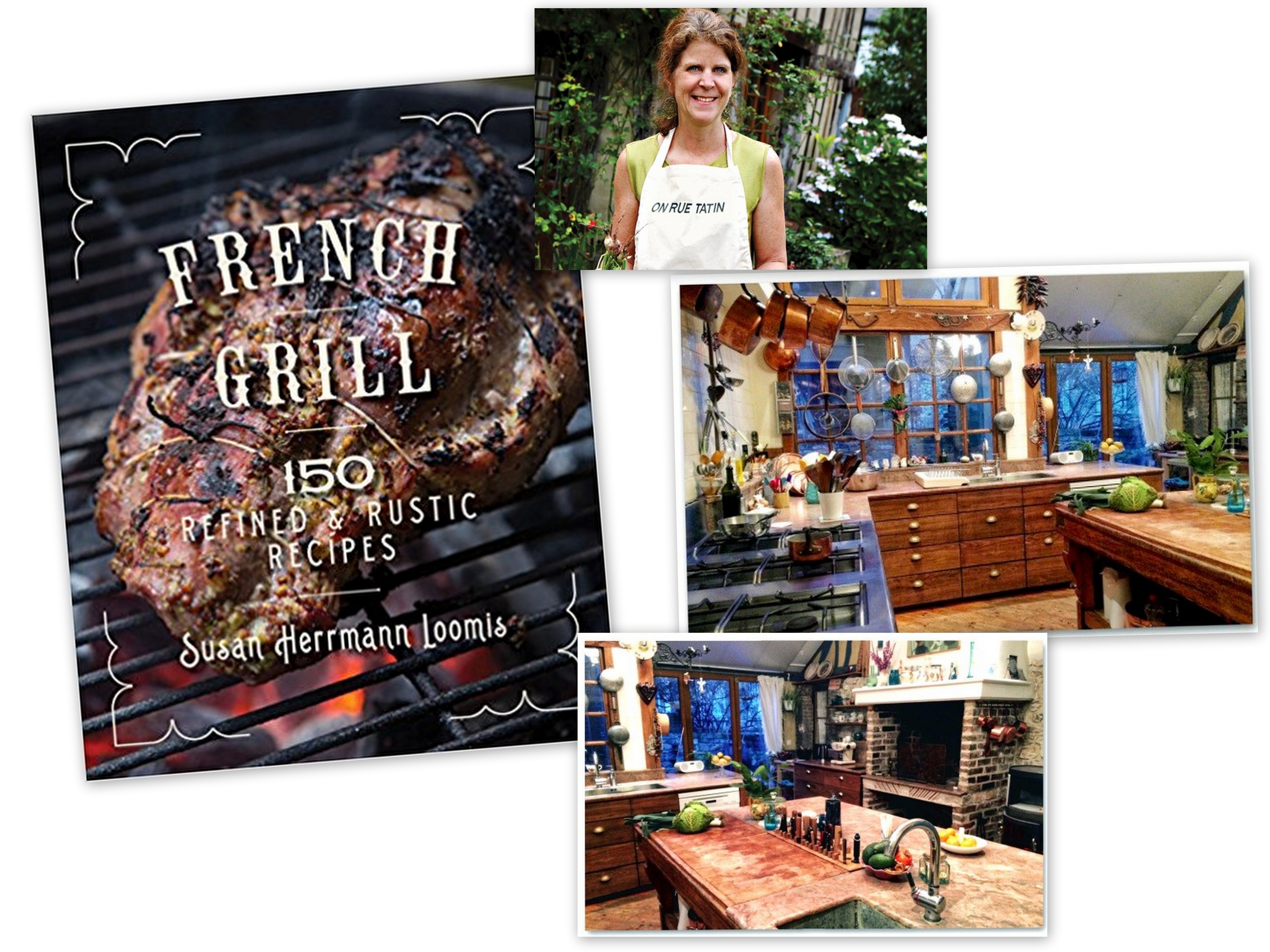 ~Check out her blog On Rue Tatin ~Discover and Enroll in Cooking Classes ~Rent Susan's home in Louviers, France, as your vacation rental - learn more here ~Follow Susan on social media: Facebook | Twitter | Instagram Susan's cookbooks and memoirs:
~In a French Kitchen: Tales and Traditions of Everyday Home Cooking in France (2015)
~On Rue Tatin: Living and Cooking in a French Town (2001)
~Cooking at Home on Rue Tatin (2005)
~French Farm House Cookbook (1996)
~View all of her books here (there are many more!)

Petit Plaisir:
~Susan shared two Petit Plaisirs during our conversation, one is below and the other you will want to tune in for. It is something I enjoy wholeheartedly myself.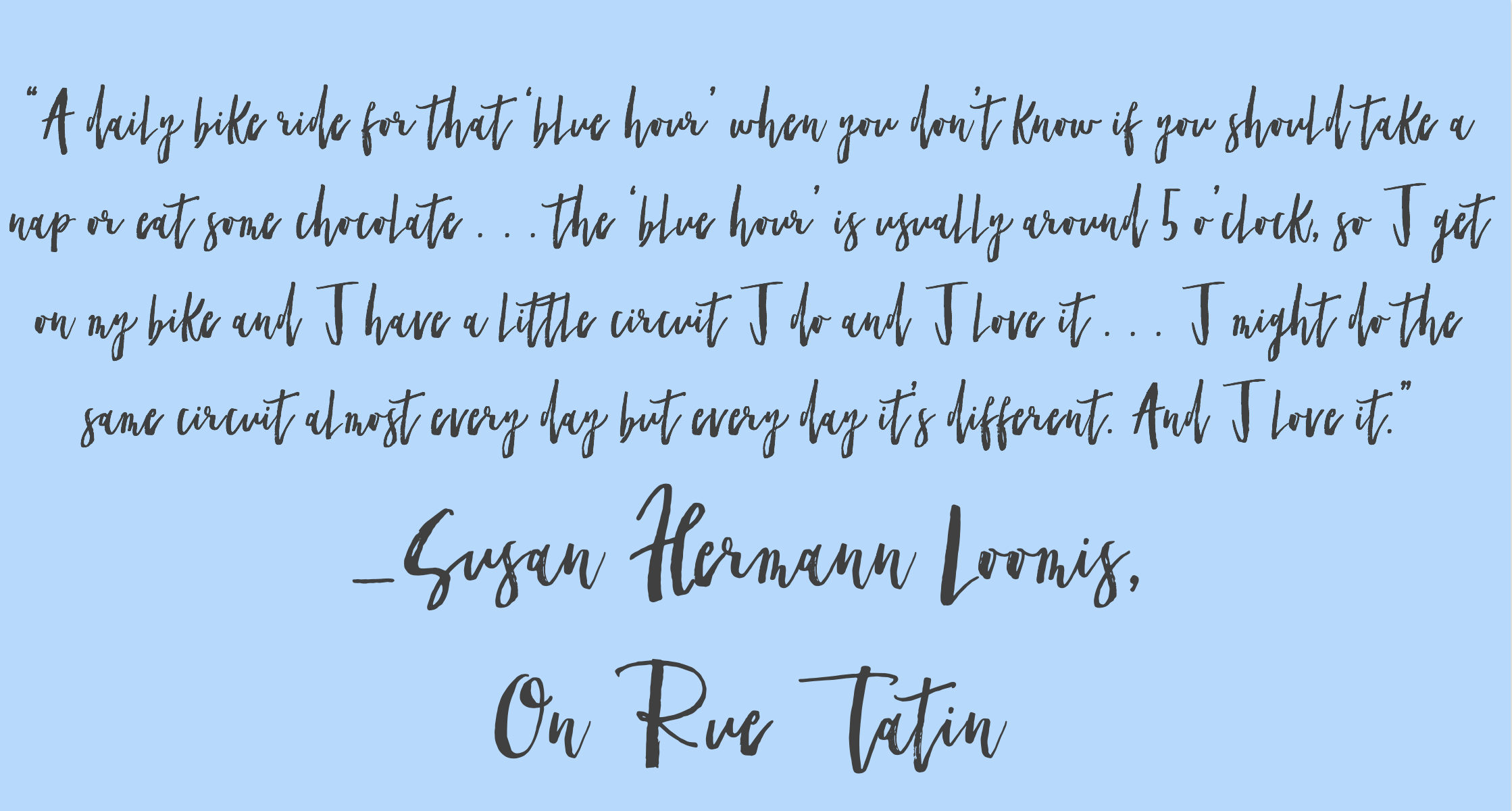 ~Check out more episodes of The Simple Sophisticate here and peruse similar episodes below: ~189: Jamie Cat Callan's Parisian Charm School - Love, Life & Savoring It All ~182: David Lebovitz Talks About Making Paris His Home ~168: French Everyday Living with Author & Blogger Sharon Santoni ~169: Understanding the French Culture: My Interview with Géraldine Lepere of Comme une Française ~175: 14 Ways to Eat Like the French — Savor Good Food, Don't Fear It ~SUBSCRIBE to TSLL's Weekly Newsletter
Sponsor of this week's episode: Lifesum
~Visit the Top Ranked Health & Fitness app and receive 30% off the Premium Membership. ~Visit lifesum.com/simple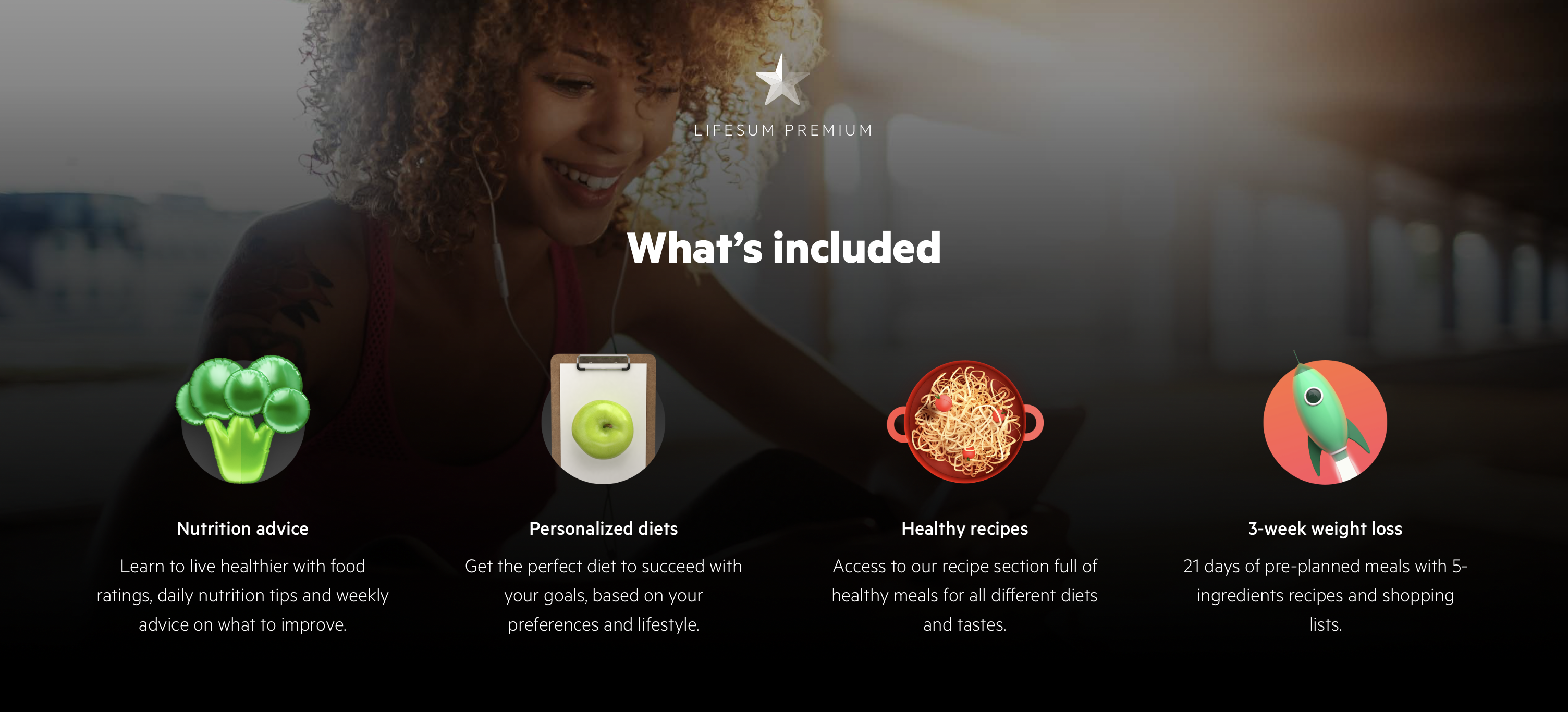 Download the Episode
---
Mon, 1 January 2018
189: Jamie Cat Callan's Parisian Charm School - Love, Life & Savoring it All
~The Simple Sophisticate, episode #189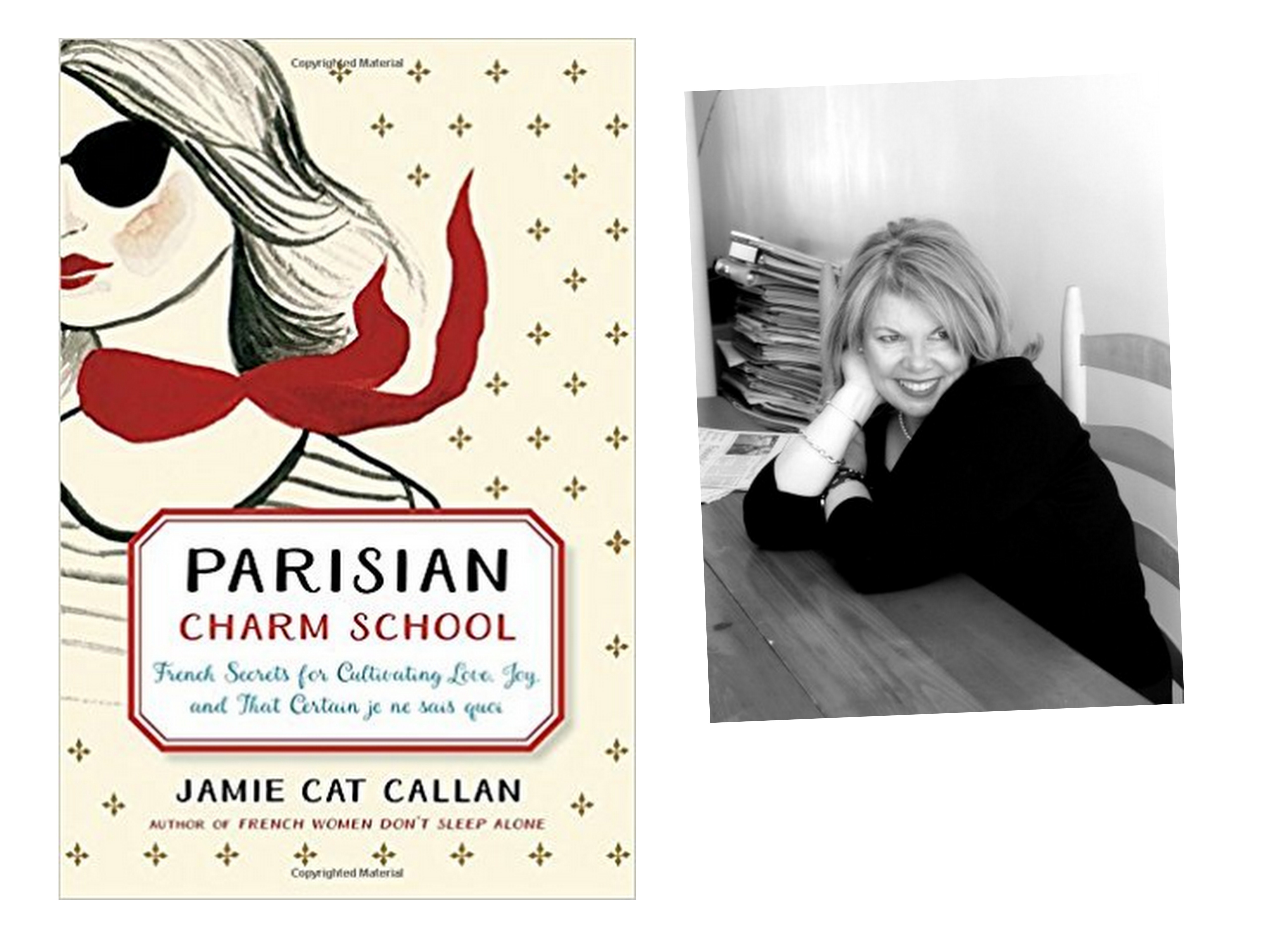 "French women will tell you that when you know who you are, you are able to become more yourself, and then you naturally and easily become more confident. When you know who you are, you are more 'contained' because you are confident, and as a result, you become more mysterious." —Jamie Cat Callan from her new book Parisian Charm School
Author and Francophile Jamie Cat Callan joins me on the first episode of 2018. The author of Bonjour, Happiness, French Women Don't Sleep Alone and Ooh La la!: French Women's Secret to Feeling Beautiful Every Day, Jamie's new book offers a curriculum on cultivating a life of engaging with the world, not only with a lover or a partner, but with your neighbors, friends and the community that surrounds you. Full of detailed anecdotes inspired by the intimate conversations with French men and women as well as expats living in France, Jamie shares with readers how each of our love stories is unique, and the key is to discover the joy in the everyday. She joined me from her farm in the Hudson Valley where she calls home with her husband and shares her own love story during our conversation and how she trusted her path discovering it was exactly and more than she could have hoped for. The book Parisian Charm School: French Secrets for Cultivating Love, Joy and That Certain je ne sais Quoi will be released tomorrow, January 2nd. Visit Jamie's blog to discover her book tour schedule, and follow along on her journey via Instagram as she shares what delights her while living on a farm (view a few pics below) as well as images from her travels to France.
~Jamie's Instagram is full of images of her farm (the garlic braiding she mentioned is shown below), travels and her animals. Follow her @jamiecatcallan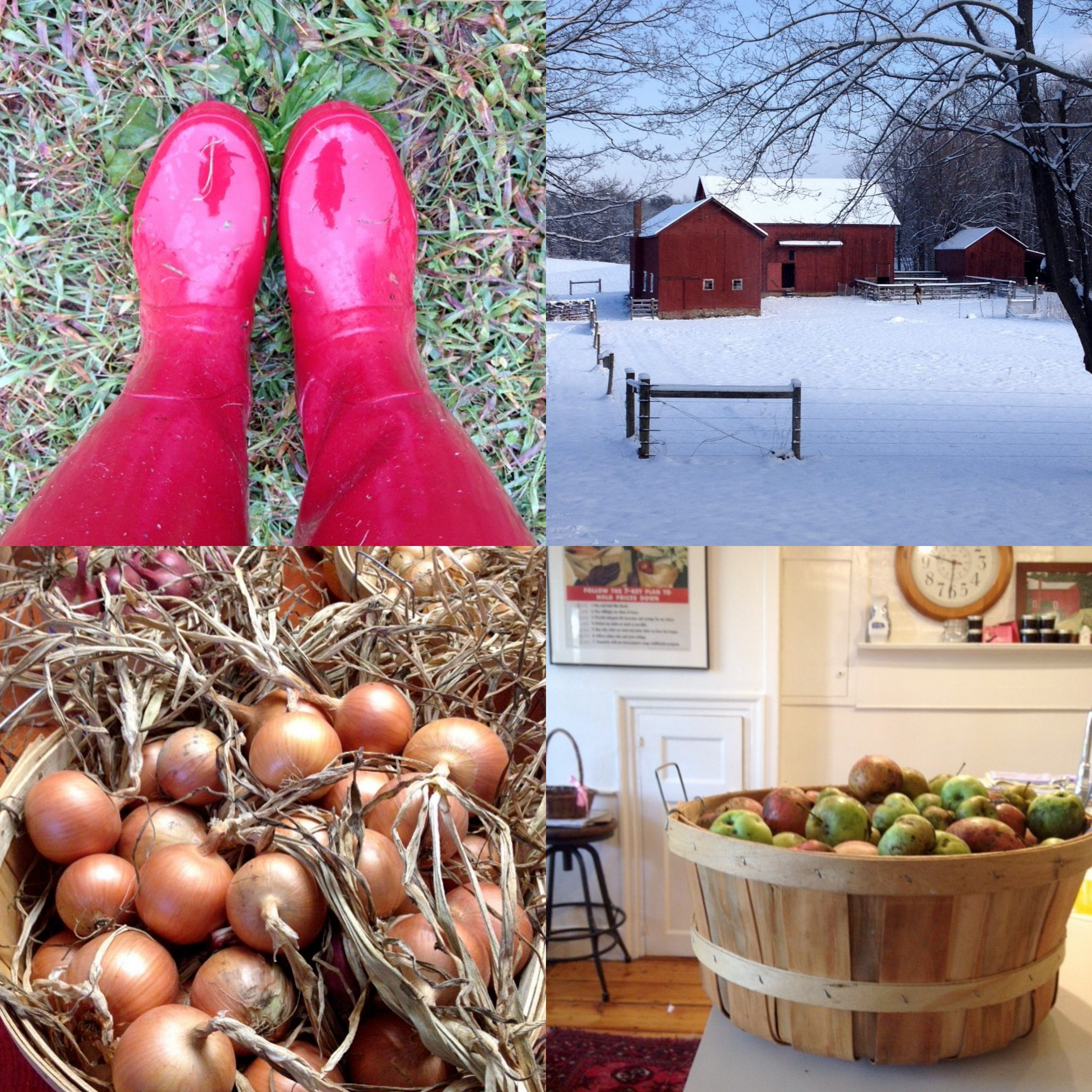 ~Enter the giveaway to win a Finex cast iron skillet. ~Read TSLL's first post of 2018 to kick off the new year. ~SIMILAR POSTS/EPISODES YOU MIGHT ENJOY:
~French Everyday Living with Author & Blogger Sharon Santoni, episode #168
~Understanding the French Culture: My Interview with Géraldine Lepere of Comme une Française, episode #169
~14 Ways to Eat Like the French — Savor Good Food, Don't Fear It, episode #175
---
Mon, 6 November 2017
182: David Lebovitz Talks About Making Paris His Home
~The Simple Sophisticate, episode #182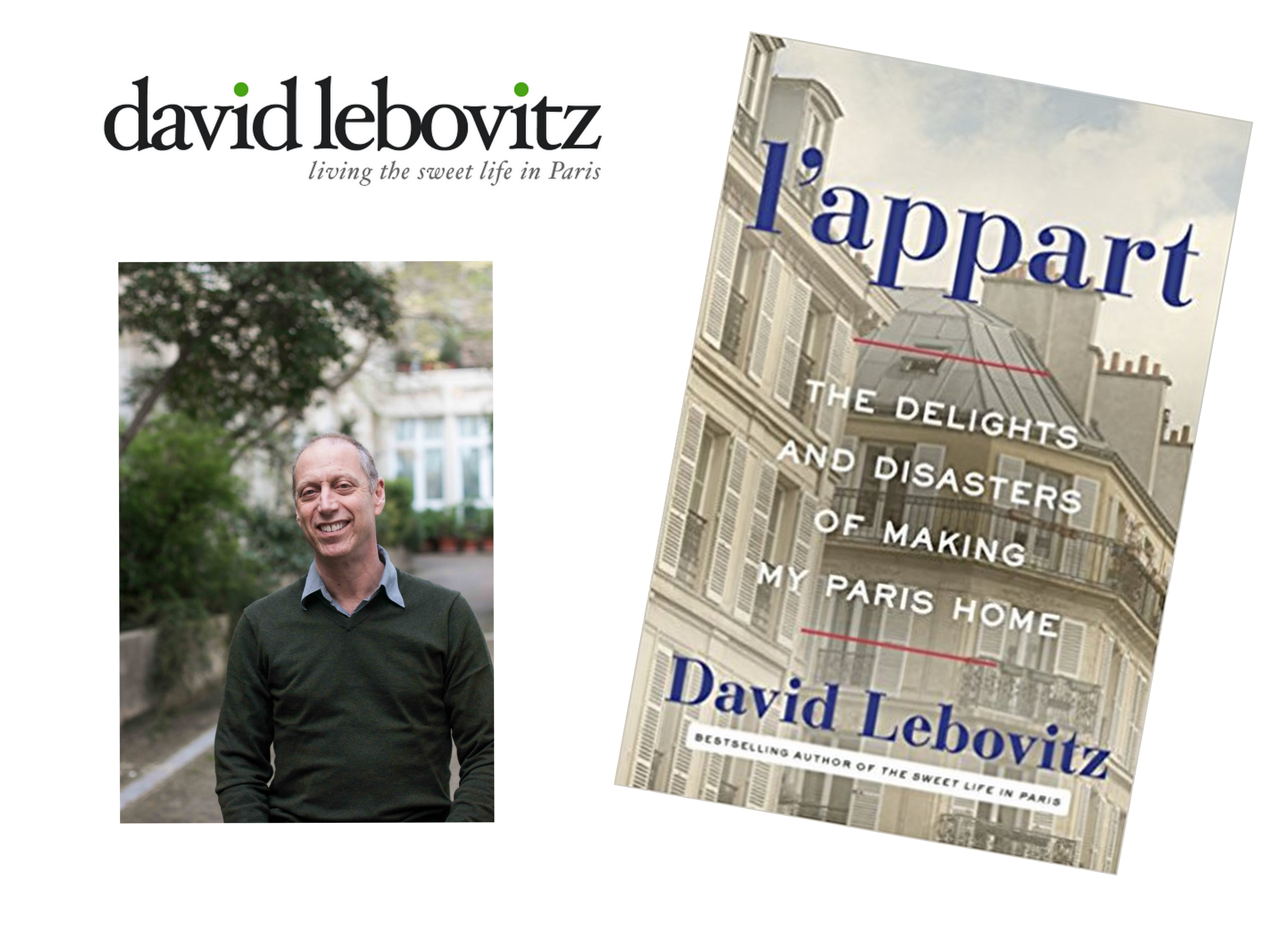 "Paris was always Paris, and the French were . . . well, the French. But because of what happened —j'avais mûri, I had 'ripened,' as they say." —David Lebovitz, L'Appart: The Delights and Disasters of Making My Paris Home (released Tuesday November 7, 2017)
In today's episode of the podcast, food blogger, renowned pastry chef (having worked for 13 years at Alice Waters' Chez Panisse) and best-selling cookbook author David Lebovitz joins me to talk about his new food and Paris destination memoir L'Appart: The Delights and Disasters of Making My Paris Home. Having called Paris home since 2004, it was after eight years of renting that he decided he wanted to put down roots, and thus the journey of delights and disasters began. Tune in to my conversation with David Lebovitz and discover:
How the real estate market works in Paris
The one item he wanted for his kitchen that didn't exist anymore (until David went on the hunt for it)
What he discovered about Paris and his move to the City of Light while writing this book
How much butter the average French person eats each year
What advice he gives to people who are visiting Paris
How he is surviving the current butter shortage in France
What the French consider a terrible insult
One of the challenges that arose while writing the book
Why his partner Romain is his hero
Visit David's blog DavidLebovitz.com As mentioned in the conversation: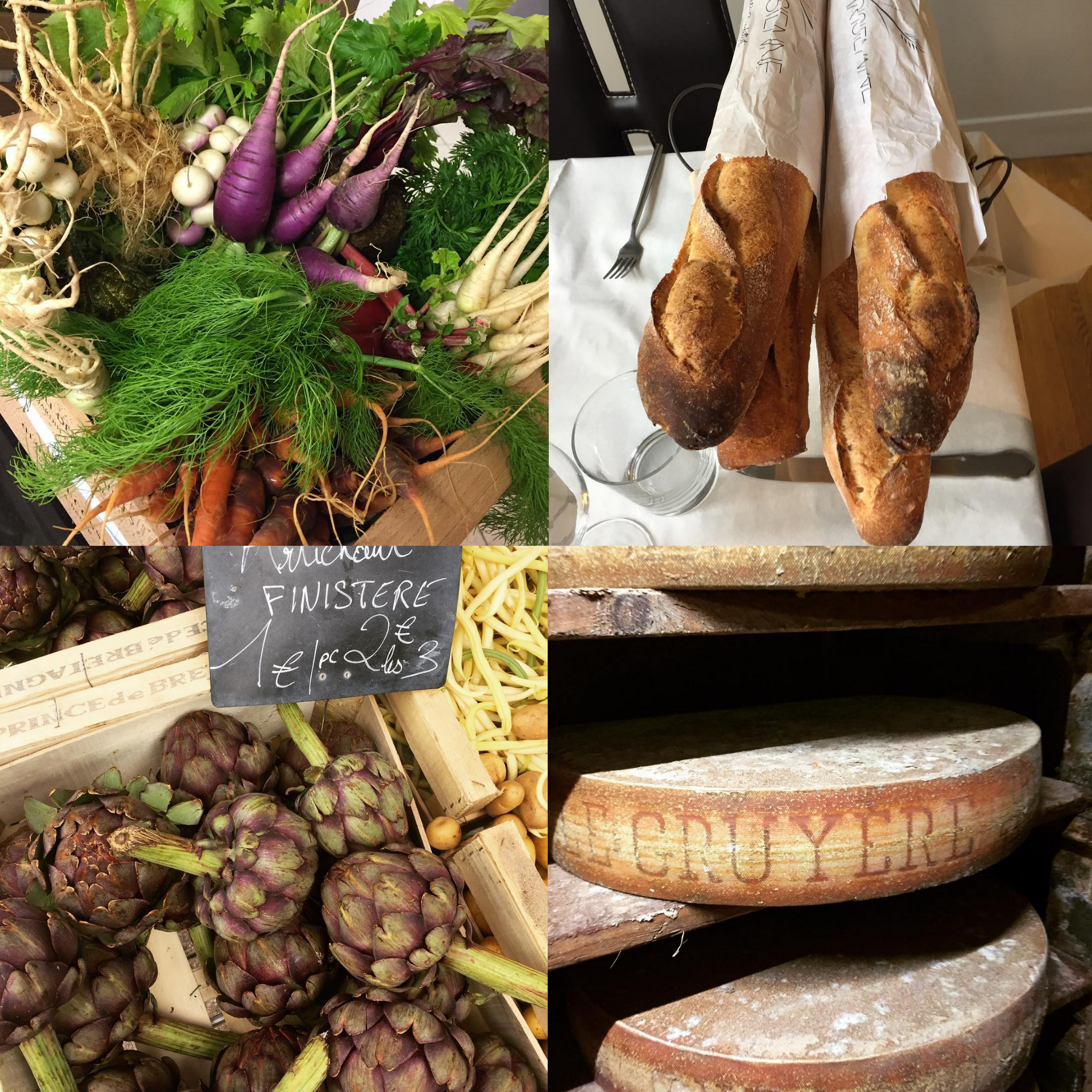 ~images from David's Instagram, and be sure to check out his IG Stories as well~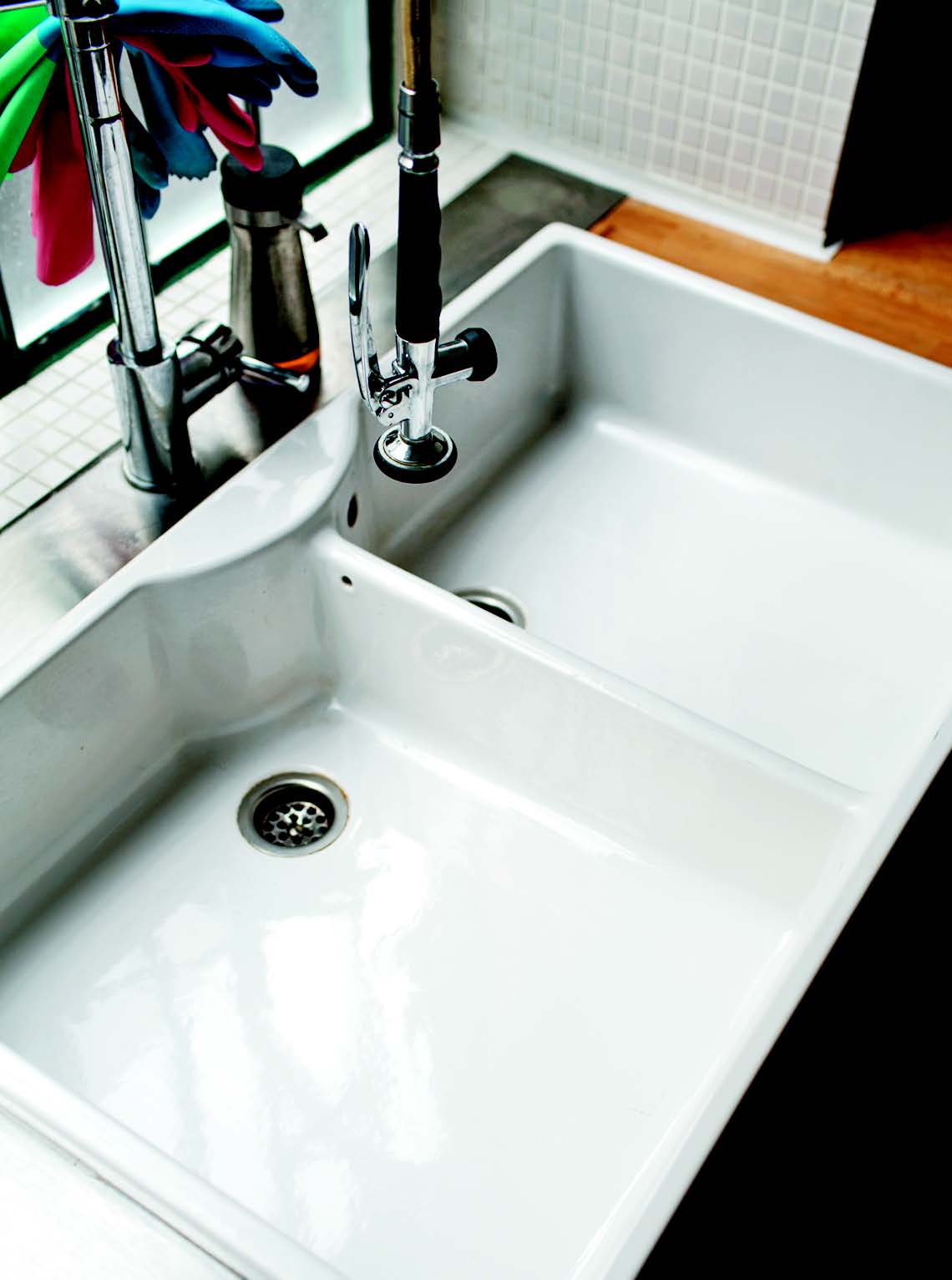 ~the French farmhouse sink worth the search as discussed in the episode~
More books by David Lebovitz: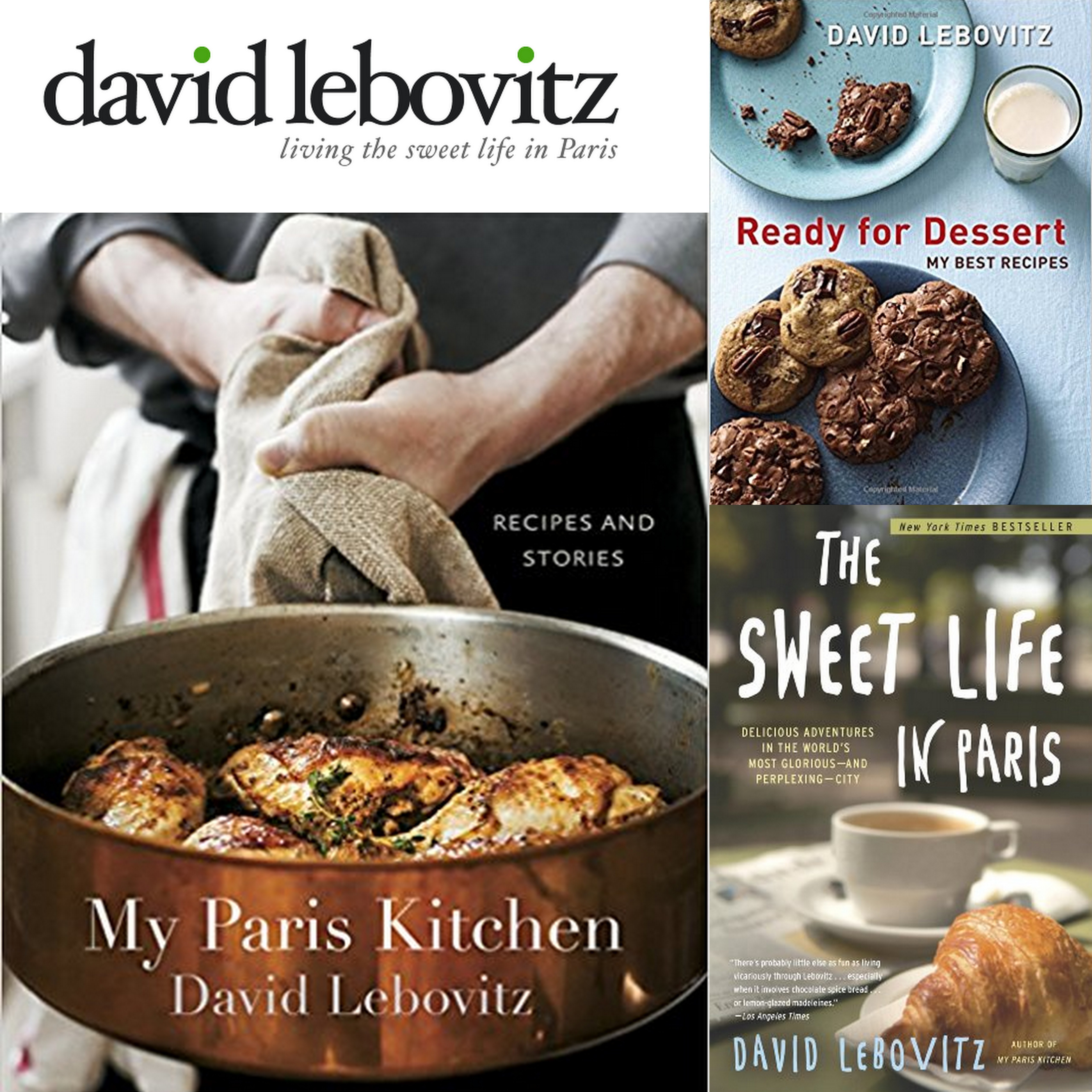 ~My Sweet Life in Paris, David's best-selling Parisian memoir
~My Paris Kitchen: Recipes & Stories by David Lebovitz (a cookbook to have in your kitchen and the cookbook he was working on during his apartment's renovations)
~Ready for Dessert: My Best Recipes
~Click here for the recipe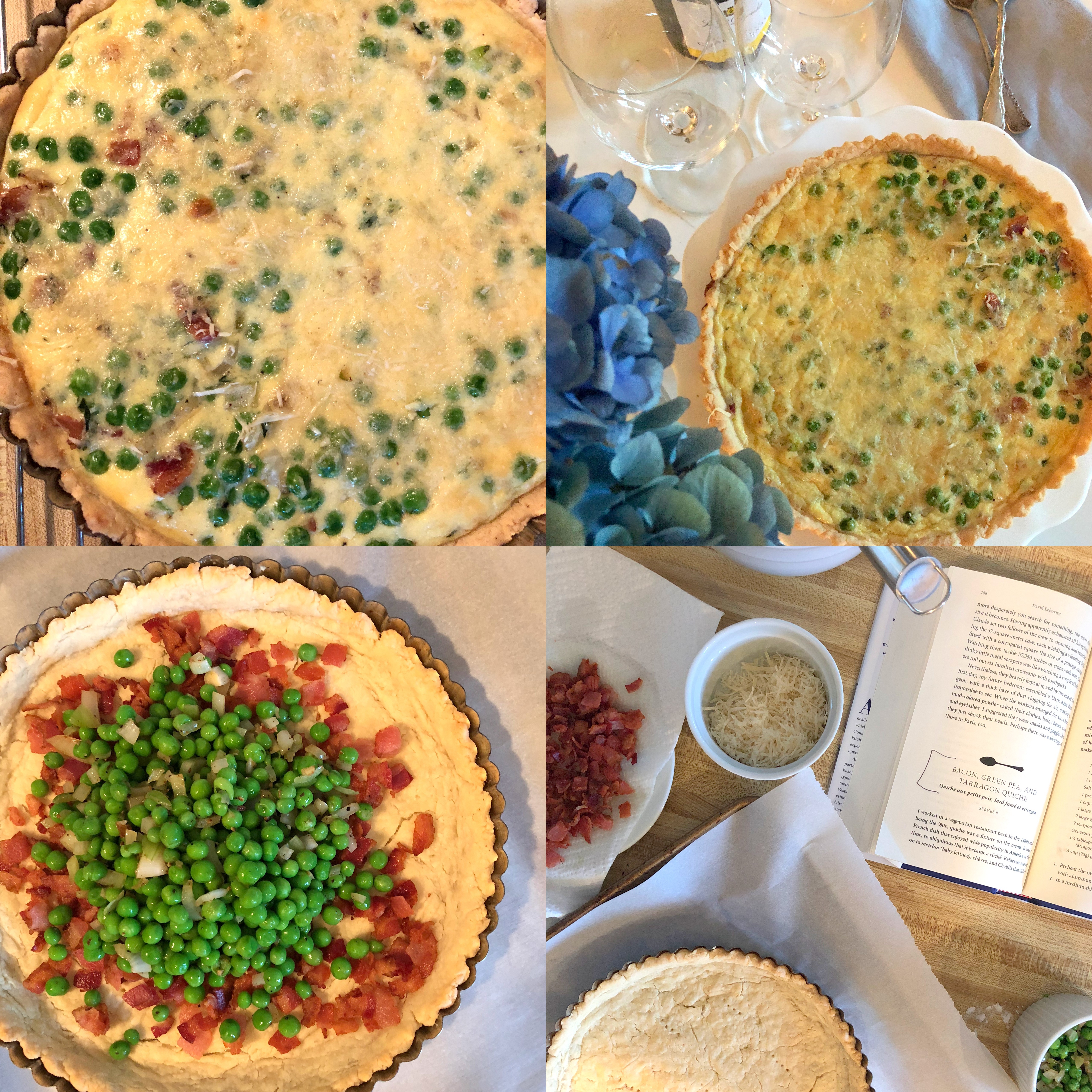 ~
Tune in to more French-Inspired episodes of The Simple Sophisticate below

:
This episode was sponsored by the following:
Save 40% with code SIMPLE40 on your first order through November 30th
Receive free shipping on orders over $10

Free shipping code: C4Y7FP4XJERY
Click here to subscribe to the monthly box with 6 recipes and everything you need to make them. 4 – 5 full size essential oil bottles
Enter the coupon code "SIMPLE" to receive a $40 giftcard emailed to you after you subscribe to this fun essential oil recipe box.
Each box comes with 6 recipes and everything you need to make them. 4 – 5 full size essential oil bottles, 100% pure goodness all for $39.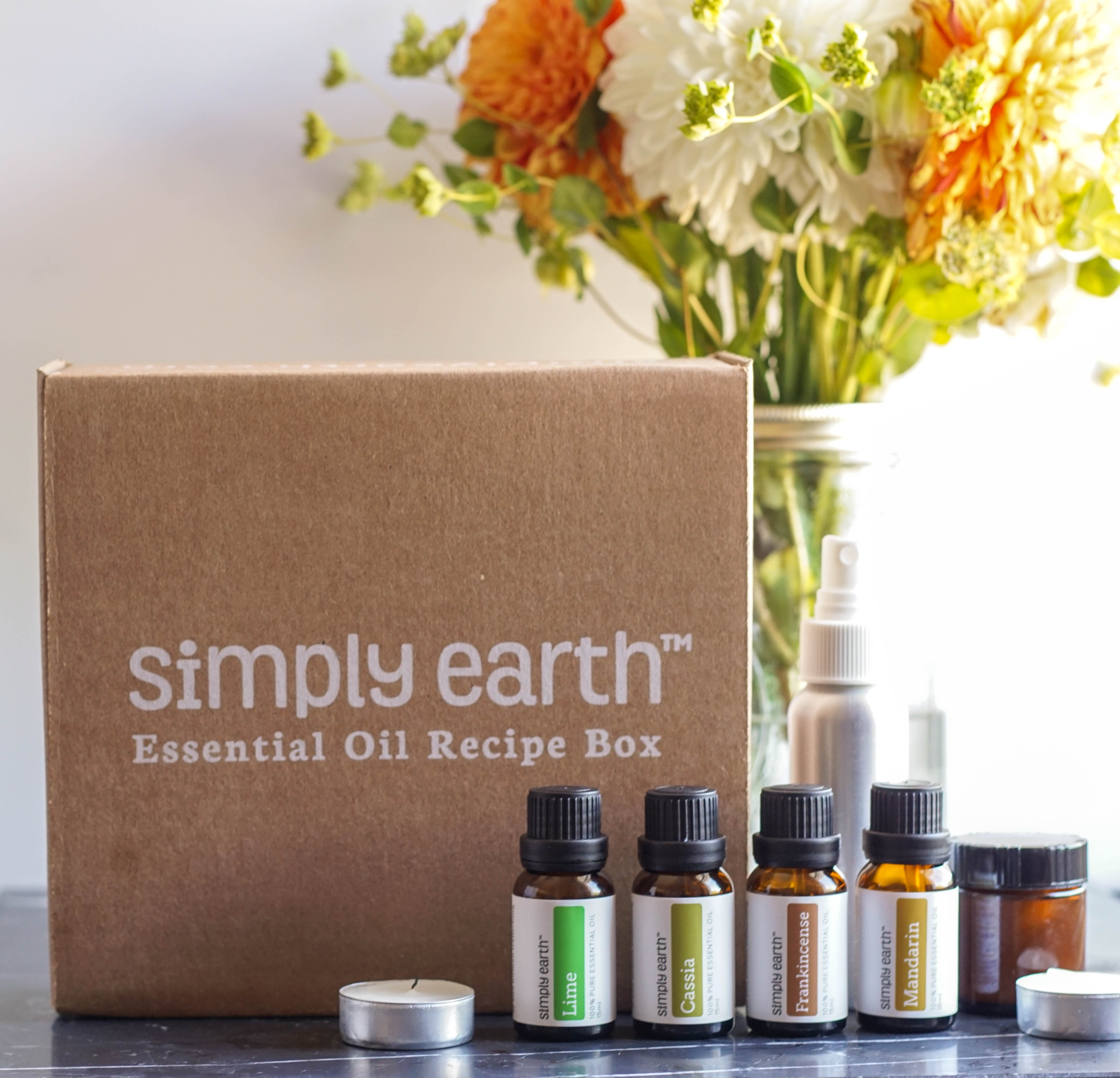 ---
Mon, 18 September 2017
175: 14 Ways to Eat Like the French — Savor Good Food, Don't Fear It
~The Simple Sophisticate, episode #175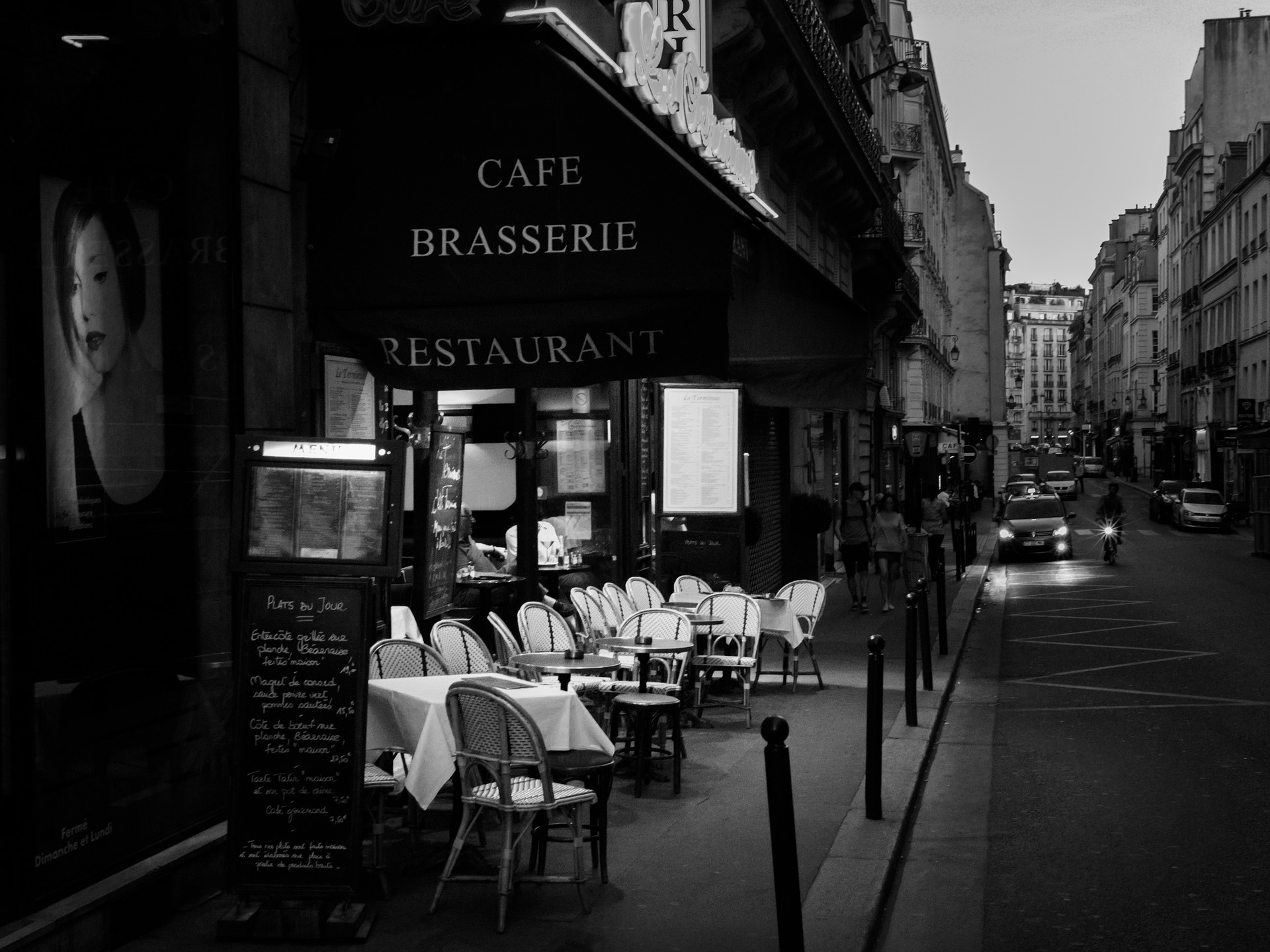 "How you eat, when you eat, for how long you eat, and with whom you eat might be more important than what you eat. Eating and enjoying real food is what matters, not tracking calories." —Johnny Adamic
As reported by Time magazine last year
, while the United States unfortunately has been found to describe 34% of its population as obese, France is ten percentage points fewer.
The British Journal of Nutrition
observed that a significant type of diet that was contributing to the obesity epidemic in the U.S. was what they coined as the "sweet and processed" diet, in other words foods such as "skim milk, fruit juice, breakfast cereal, chocolates . . ." Much of how we approach food is based on the culture in which we were raised and most directly, the household habits in which we live as a child. However, the food producers and advertisers, especially in America (as you will see below) chose to exploit the health of their consumer in order to gain profits, and thus our parents or grandparents may have fell prey to welcoming into our childhood unhealthy food tastes. As shared in
The Guardian
, "All the foods that you regularly eat are ones you learned to eat" and the good news is since your choices were learned, you can learn new choices and unlearn the habits that do not suit a healthy body, mind and lifestyle. I was recently speaking to a family who had just returned from a month long visit in Italy. Sitting down to listen to them share their experiences with regards to dining and the appreciation for food and the portions served reminded me of why I appreciate the French, and as evident in their anecdote, the Italian culture as well. Food is to be appreciated, embraced and seen as a component in how to live well. While food may not be the absolute centerpiece of our lives, it is indeed a crucial component and to ignore such an everyday avenue to experience pleasure in the short-term and a healthy long life throughout the duration of our long lives is to be ignorant of the gift food can bring. Today I'd like to share with you 14 ways the French approach eating and welcoming food into their lives as a way to enrich each of our appreciation and experience with the daily detail we all balance, experience and need.
1. Step away from sugar at breakfast
As a child I can remember having boxes of cereal in one of our kitchen shelves; however, my mom was careful to limit us to Cheerios and Shredded Wheat. I quickly became aware of the more sugar laden options when staying at friends homes for sleep-overs and so when my mom would on special occasions let us purchase a sugary option, it was always Frosted Flakes. But I do applaud my mom for being cognizant of the sugar content in our morning routine. Since then, I eat the same breakfast nearly each morning as I shared in
this post
and the only sweet component is the local honey which is why I found it eye-opening that as shared in Michael Moss's book
Salt, Sugar, Fat
"the sweet breakfast was an invention of the cereal manufacturers in the middle of the last century". With each year I teach rhetoric to my high school juniors, the more and more parallels I see to not only determining the intention of writers, speakers, and advertisers, but in companies as well. In the case mentioned above, why are those breakfast cereal ads propositioning kids rather than parents? Perhaps because a savvy parent realizes what a child should be eating. My larger point is, rather than make choices of what advertisers would like to sell you or what is the trend in the food world,
come to understand what your body needs
. Healthy can absolutely make you happy, not artificially so as a sugary cereal will for a short moment and then leave you high and dry before the day has hardly begun.
2. Mind your portions
Recently I reviewed the newly established
French Market here in Bend
, and one of the reasons I enjoyed my experience as well as the owner and chef's approach to food was the smaller portion sizes. Each time I have dined there, my plate has been cleaned as if the chef knew exactly how much I needed to satiate my palate due to the delectable flavors. Ironically, the local newspaper just shared their review of the restaurant and one of the negatives they shared in their commentary was the small portions. Needless to say, I wholeheartedly disagree. Part of the reason portion sizes have grown in the United States is the food we eat doesn't truly satiate our palate. If food is fresh, well-cooked, seasoned well with herbs and spices as well as salt and pepper (before, not after it is cooked), as well as not smothered in sugary sauces or tasty, yet teasing fried batter, we don't need as much. And neither do we need doggie bags. Géraldine Lepere shared in her interview on the podcast (
episode #169
) that the need for a doggie bag is a poor reflection on the planning of the kitchen. In other words, when you come to a restaurant for dinner, you are coming for one meal, not dinner and lunch tomorrow, and so the goal is to give you what you need to feel satisfied and satiated in that moment, and no more. As well, the bottom-line of the restaurant is better able to invest in quality ingredients that will satiate their customer's taste buds rather than in cheap processed ingredients.
3. Welcome traditions that work
While not all traditions are worth keeping (ahem, look to #1 - walk away from the sugary cereals), some most definitely are when it comes to food. For example tea and a small treat (savory or sweet) in the afternoon if you are in England, and eating a large lunch rather than a large dinner as is more commonly practiced in France. Why? In each scenario, the body's needs are heeded without going to excess. As well, each tradition involves sitting down, savoring and fully experiencing the food and the company.
4. Mindfully eat
The habit of being aware of what you are eating, savoring the flavors and the preparation enables you to notice when food is indeed delicious and when it is not (stop eating in such cases). As well, being mindful helps to slow down the eating process and allow time for your physiology to recognize when the body is naturally full.
5. Food is the common denominator not the main attraction
"For France, a meal is a very particular moment, in which you share pleasure, the food as well as the conversation." —nutritionist Dr Francoise L'Hermite
While indeed food is an art of its own in France, it is not the reason alone you sit down to enjoy the combination of flavors and seasonal ingredients. Rather the food enlivens the celebration and the moment of time spent with friends, family and even strangers depending upon the situation. In so many ways, food is the common ground regardless of culture, belief or age, and what a powerful common denominator to spark conversation and help recognize that we have more in common than not.
6. Select quality again and again and again
"They know that quality food means pleasure in the short-term and health in the long-term." via Empowered Sustenance
Flavor matters. If you taste a fresh locally grown strawberry that has been sun kissed by the warm summer heat, you don't gobble down the entire garden's worth. Rather you share and perhaps make a tart or a short-cake or a parfait to heighten the appreciation and share with those around you. When food is top quality, we don't need much of it. And when the quality has been selected, we want to slow down and savor it, reminding our bodies to slow down as well.
7. Lose the negative descriptors of delicious food
Guilty pleasures, sinful bites, naughty concoctions. To label food in such a way is to lessen the moment of pleasure we can have when we take the first bite of dark chocolate mousse. Last month I had the opportunity to have dinner at the French restaurant in Portland I have fallen in love with,
Coquine
. After a lovely, seasonally perfected three course meal, upon paying our bill and to be enjoyed as we returned to our Airbnb, we received a hot-out-of-the-oven chocolate chip cookie with smoked almonds rolled in caramel and finished with sea salt (
here's the recipe
). I did not feel once ounce of guilt. I ate that cookie so slowly, with eyes closed and chocolate melting on my fingers that in that moment great pleasure was indeed experienced. The difference is quantity, and again, proportion plays a role. A savvy chef will make food for people, real humans who have a waistline and wish to keep it, but at the same time also want to taste delicious food. In other words, the piece of chocolate at night will not ruin your diet. In fact, if it is quality chocolate (preferably dark), with 60% or more cacao, it will help your overall health. Eat away (just one though, but that is all your tastebuds will want).
8. Take your time
Eating while you drive, while you walk, while you work, while you do anything else besides talking with your dinner companions prevents not only the opportunity to be mindful of what you are eating but also the ability for your body to recognize when it is full. Again food is a significant component in our lives as we cultivate a way of life that is full of quality and appreciation and beautiful moments. And while food isn't the center, it shouldn't be looked at as a boorish necessity to fuel us.
9. Prepare real food, eschew processed and invented foods
Another difference in the French approach to eating versus American and even English cultures is how often we cook our own meals. When we make our own meals, we are aware of what we are eating. And when we are aware of what we are eating, we can choose to cook with food that will heighten the quality of our life rather than inundate us with, for example, constant additions of sugar. As my palette matures and I begin to seek out natural flavors and appreciation of seasonal produce, I find myself noticing sugar in food that has no need for it such as thus choosing to refrain from eating it or seeking out more healthy options (such as
Portlandia Foods' organic ketchup)
.
10. Make the visit to the market an enjoyable ritual
One of my bi-weekly routines is visiting the farmers market (when the seasons permit) and my favorite grocery stores (seen below is my visit last week to Trader Joe's - flowers are always on my list). I truly enjoy bopping into the store with my canvas bag with
my list in tow
and being part of the community experience of choosing food to fuel my life and savor each day. Such a concept may at first sound frivolous, but we don't enjoy our everyday routines, what are we enjoying? Life is made up of countless conscious and unconscious routines. Why not make as many as you can as enjoyable as you can?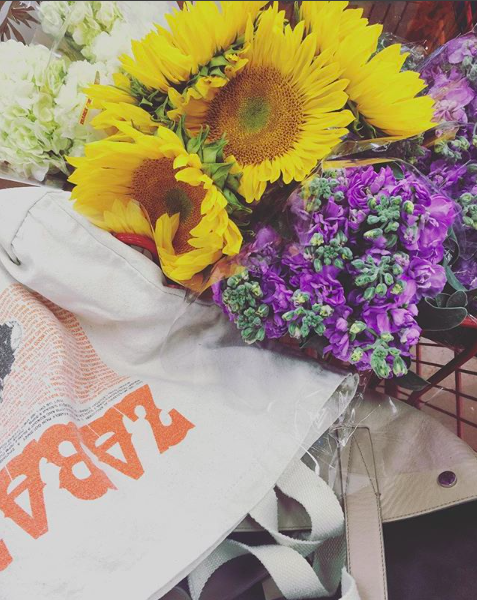 11. Good fat is good for you
Yes, many have questioned the French Paradox (eat seemingly food such as cheese, chocolate and drink wine, yet still stay healthy and thin), but while their obesity rate has inched up due to outside influences (namely the United States' marketing campaigns for processed foods), they continue to eat differently by and large. In fact, 89% of the 2600 French people studied in the British Journal of Nutrition reported eating full fat cheeses. Why? Satiation occurs and the boy seeks out less food to feel full. As shared by
Lisa Sasson
, a clinical assistant professor of nutrition at New York University's Department of Nutrition, Food Studies, and Public Health and a registered dietitian, is "The magic of the French diet, for example, is they still eat whole foods and eat more vegetables than we do. Yes, real food. Not fat free cheese."
12. Keep it simple and eat the basics, just keep it real
I was recently listening to an episode of
Christopher Kimball's Milk Street Kitchen
, and a great piece of advice was shared about how to learn how to cook well: Master 10-15 recipes you love and learn them by heart. I do agree with this piece of advice, and I also have found that if you master the basic concepts of fundamental recipes (how to create the aromatics for a savory dish,
how to roast vegetables
, how to make pesto, how to create a basic sauce, etc.) you can then play with these skills and use the ingredients you have on any given day. Part of the reason I made
this list for TSLL Épicerie
(episode #109) was so long as you have these ingredients on hand at all times, you will be able to make any basic recipe at any given time, regardless of the season (all you have to do is add the freshest seasonal ingredients you find at the market). Knowing how to cook a simple chicken breast so that it is flavorful and moist is a dish you can make again and again and again, changing the flavors up each time and pairing with the freshest vegetable in season.
13. Enjoy wine as a partner to elevate the meal
14. Feeling hungry is not bad for you
Last but not least, the French do not snack (unless you are a child and then after school at around 3 or 4 the children enjoy their
le gouter)
. Allowing yourself to feel hungry, not starving, not famished so as to be fatigued, but hungry is a good sign. In fact, when I wake up in the morning, I hope I do feel hungry as it means my body is ready to eat rather than just eat because it is time to enjoy
petit déjeuner
. How can you ensure you won't become hungry too soon? Eat well when you do sit down for your meals. Eat well-balanced, yet satiating food. Enjoy eating, take your time and be aware of what you are eating and let go of feeling guilting about eating. An important part of the process of developing eating habits that work for us and feed our bodies well is to pay attention to how the food we eat makes us feel. Case in point,
at Coquine
, with a brioche shrimp toast as an appetizer, poached Monterey Bay squid and Black Cod (two dishes for two people) for the entrées and Benne Seed Pavlova for dessert, I wasn't full, but I was absolutely satisfied (and the cookie to enjoy on the walk home, as mentioned above, added a sweet punctuation of deliciousness to finish the night). The flavors were thoughtful, and the evening was memorable due to the company, the ambiance of decor and fellow guests as well as the knowledgable the wait-staff.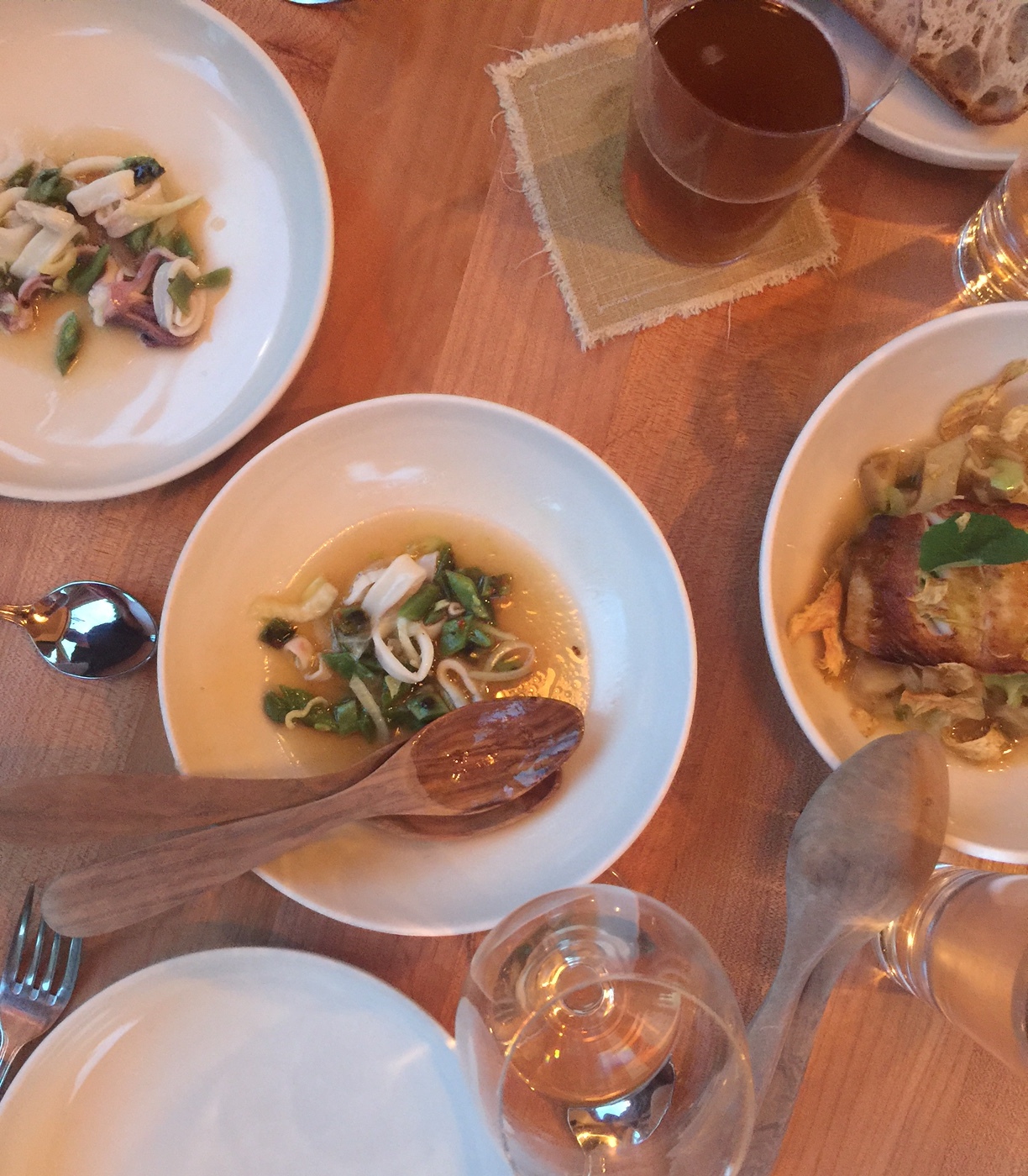 ~the entrées at Coquine, as described in the above text~
Fearing food is to fear life. Food is what gives us life or if thoughtlessly approached, is what can shorten our lives. Why not discover the basic tenets of good eating (see below for posts to get you started or to reaffirm what you already know) and come to understand the simply luxurious approach to food which is inspired by the French:
quality over quantity and never deprivation, only moderation.
~SIMILAR POSTS YOU MIGHT ENJOY:
~Why Not . . . Learn How to Cook?
~Why Not . . . Feed Your Body Well?
~Why Not . . . Keep It Simple in the Kitchen?
~10 Simple Ways to Live Healthier
Petit Plaisir: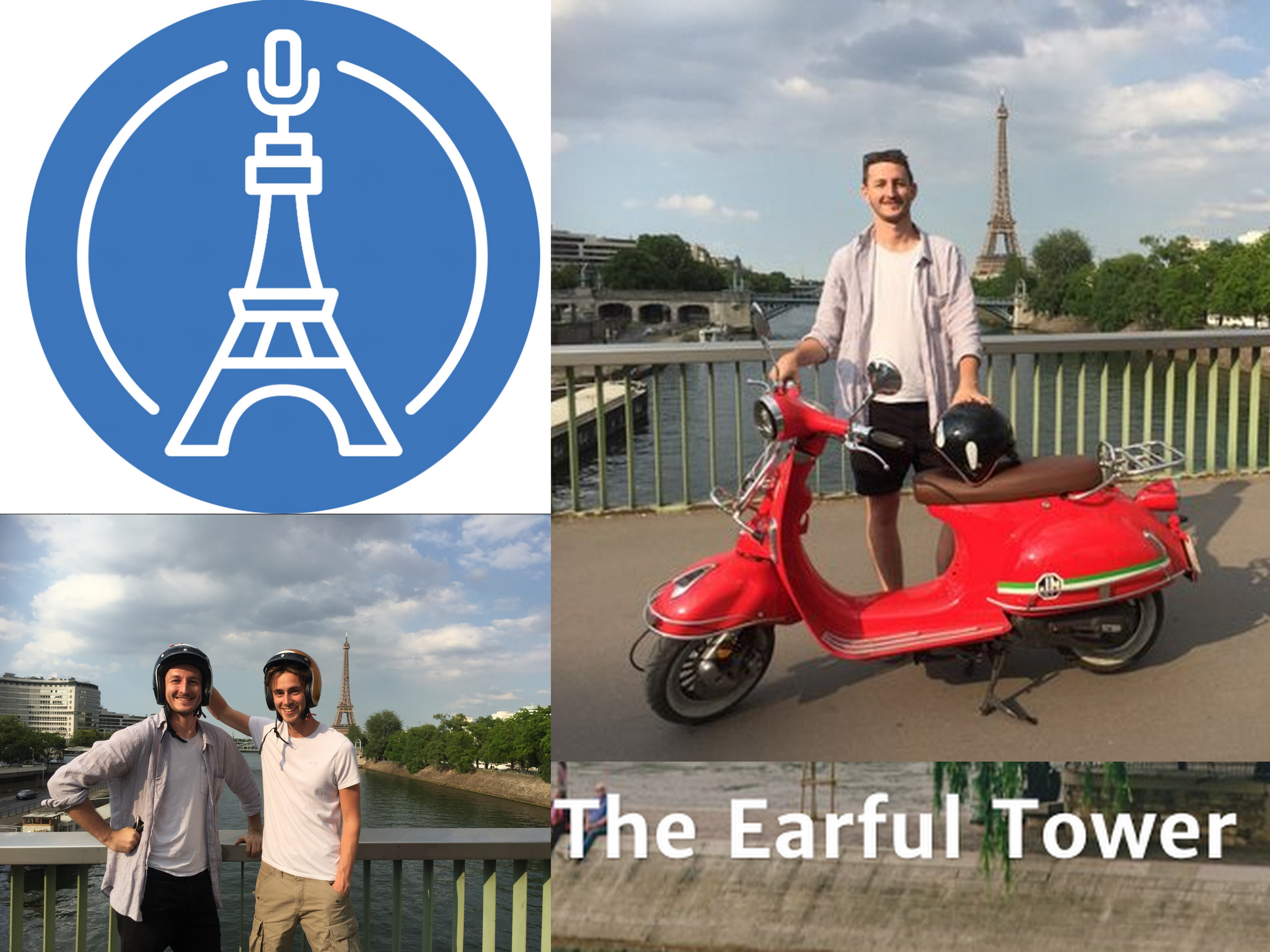 ~Read or Listen to past French-Inspired podcast episodes of The Simple Sophisticate below:
~
Episode #4
- 10 Ways to Unearth Your Inner Francophile ~
Episode #32 -
The Francophile's Style Guide: The 14 Essentials ~
Episode #144
- 20 Ways to Incorporate Your Love for the French Culture into Your Everyday Routine ~
Episode #157 -
Liz Burgerol of The Hot Sardines shares her thoughts on the differences between the French and American cultures SaveSave SaveSaveSaveSaveSaveSaveSaveSaveSaveSaveSaveSaveSaveSaveSaveSaveSaveSaveSaveSaveSaveSaveSaveSaveSaveSaveSaveSave SaveSave
Download the Episode
Download the Episode
---
Sat, 12 August 2017
169: Understanding the French Culture: My Interview with Géraldine Lepere of Comme une Française
~The Simple Sophisticate, episode #169
The French language guide for anyone who is curious about the French culture, will be traveling to Paris anytime soon or perhaps moving there to call it home, will find a wealth of a resource at the website created by today's guest on the podcast: Géraldine Lepere. Her website, blog and YouTube channel Comme une Française will help you learn to speak French and feel French. Because we know, simply knowing how to communicate - which verb goes where?, which tense should be used? - while important, won't help you become immersed comfortably into the way of life in France entirely. During our conversation, Géraldine shares what the important aspects of the French culture are to the French, the issue with the concept of the "doggie bag" at restaurants, what her everyday looks like, tips and ideas for traveling in Paris as well as which cities she recommends you should visit outside of Paris and how to travel the rail and rent a car without a hitch as well as much more. Show Notes: ~Comme une Française blog ~Sign up for the free Every Day Crash Course to Double Your Frenchness in 10 Days Watch a new French language learning video each Tuesday. Check out Géraldine's YouTube channel: Comme une Française TV. Check out a recent episode below. ~book mentioned during our conversation, The French Way by Ross Steele Géraldine's Petit Plaisir:
Quatre Quarts cake:
similar to a Pound Cake
Check out Jacques Pepin's recipe here
https://youtu.be/mFbaos68RbY ~Listen to more episodes from The Simple Sophisticate podcast here
TSLL 2017 French Week continues through August 12th. Amusez-vous bien!
Don't Miss What Has Been Posted So Far:
SaveSave
---
Wed, 9 August 2017
168: French Everyday Living with Author & Blogger Sharon Santoni
~The Simple Sophisticate, episode #168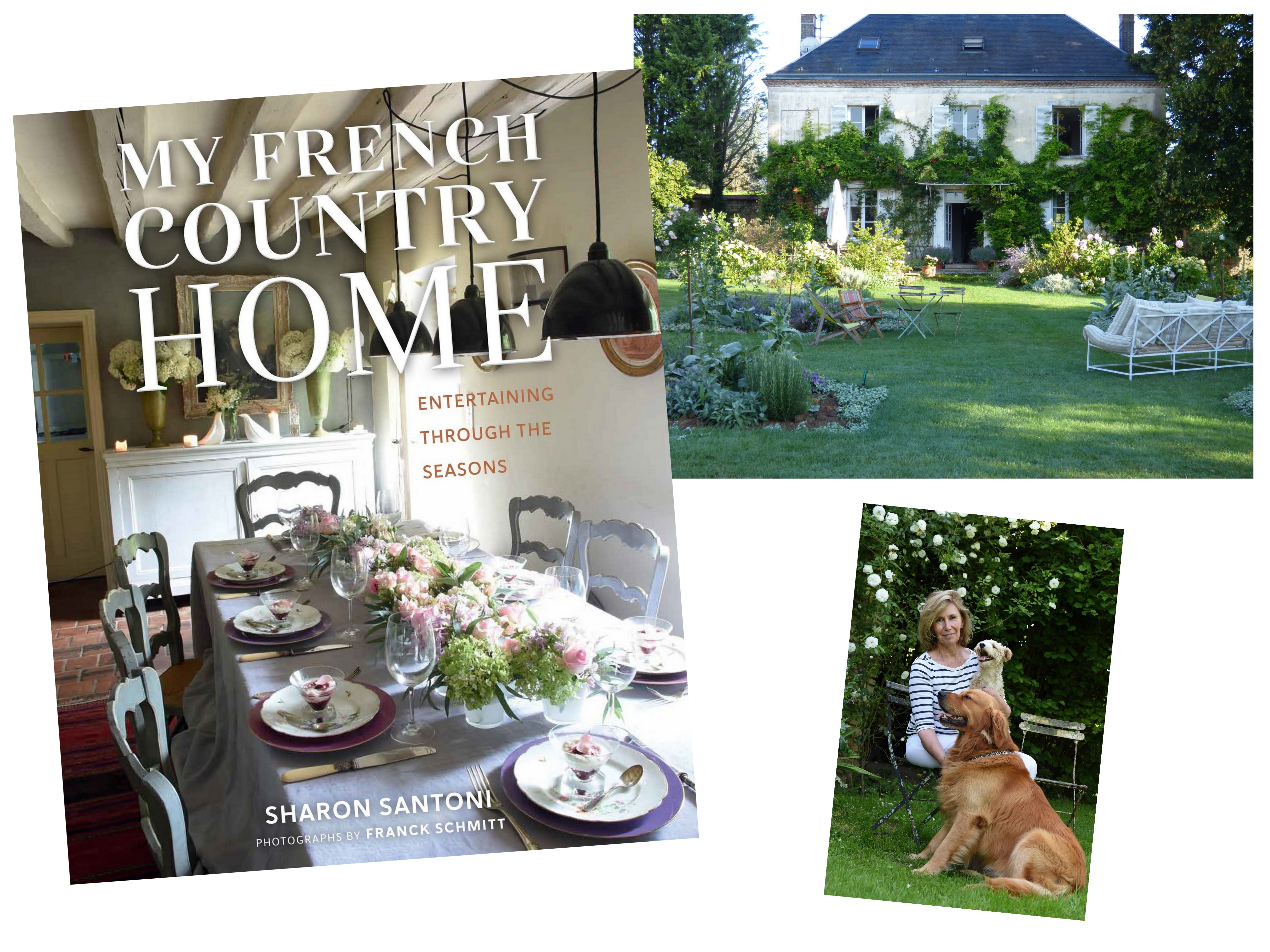 A returning guest to the podcast, author and blogger Sharon Santoni joins me to talk about her new book My French Country Home: Entertaining Through the Seasons. Her book offers a beautiful glimpse into her everyday life as readers will discover inspiration for each season as they go about hosting formal and casual gatherings, using what the yard and market give them, all the while being present and savoring the everyday. From ideas for the hostess/host to shifting into appreciating the everyday simple luxuries rather than brushing them aside, we had a lovely conversation that is full of ideas and inspiration as well as a a more intimate understanding of the life so many readers have come to love and appreciate that is Sharon Santoni's. In the above photos, meet Gibson and Ghetto (on her lap) on her property in the country as well as the front yard and entry to her French country home. Sharon Santoni's new book My French Country Home: Entertaining Through the Seasons (released August 8, 2017) Visit Sharon's blog My French Country Home Learn more about subscribing to receive seasonal French artisan goods with My Stylish French Box here (view some pictures below as well) Follow Sharon and discover her everyday life in the countryside of France:
GIVEAWAY

:
Enter to win a free copy of Sharon Santoni's new book My French Country Home: Entertaining Through the Seasons. How? See below:
Leave a comment in the comment section of this post

Make sure your email is included as a way to reach you if you are the lucky winner just in case you miss Sunday's post
Include your first name if it isn't already part of your username

Enter by Saturday August 12th at noon (Pacific Standard Time)
Stop by on Sunday August 13th to see if you are the winner
~Listen to my first interview with Sharon Santoni in 2015, Episode #96 - Everyday Living in France: My Interview with Sharon Santoni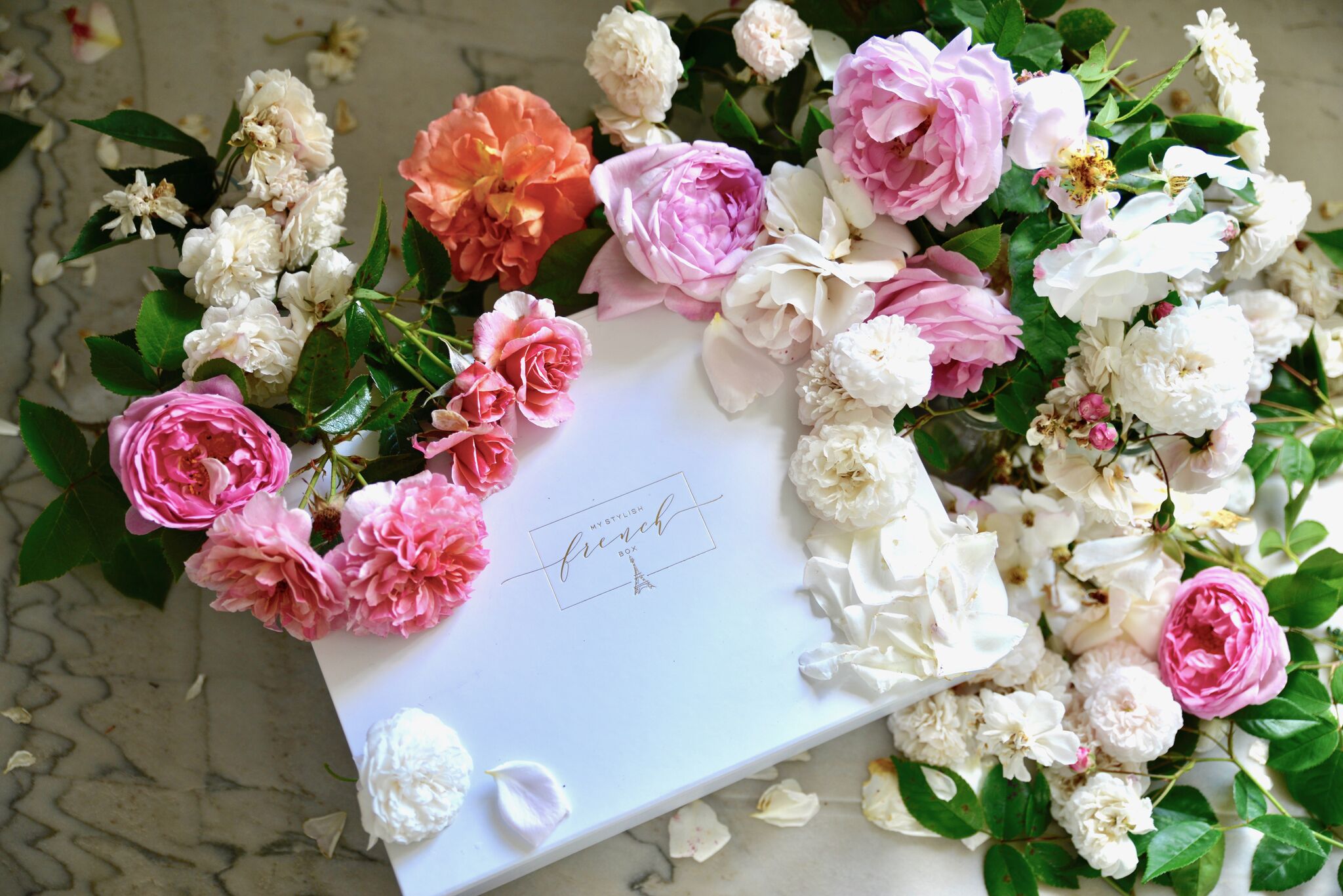 ~Delivery to subscribers of Sharon Santoni's My Stylish French Box subscription. A box of hard to find, top-quality French goods is included each season. Learn more here.~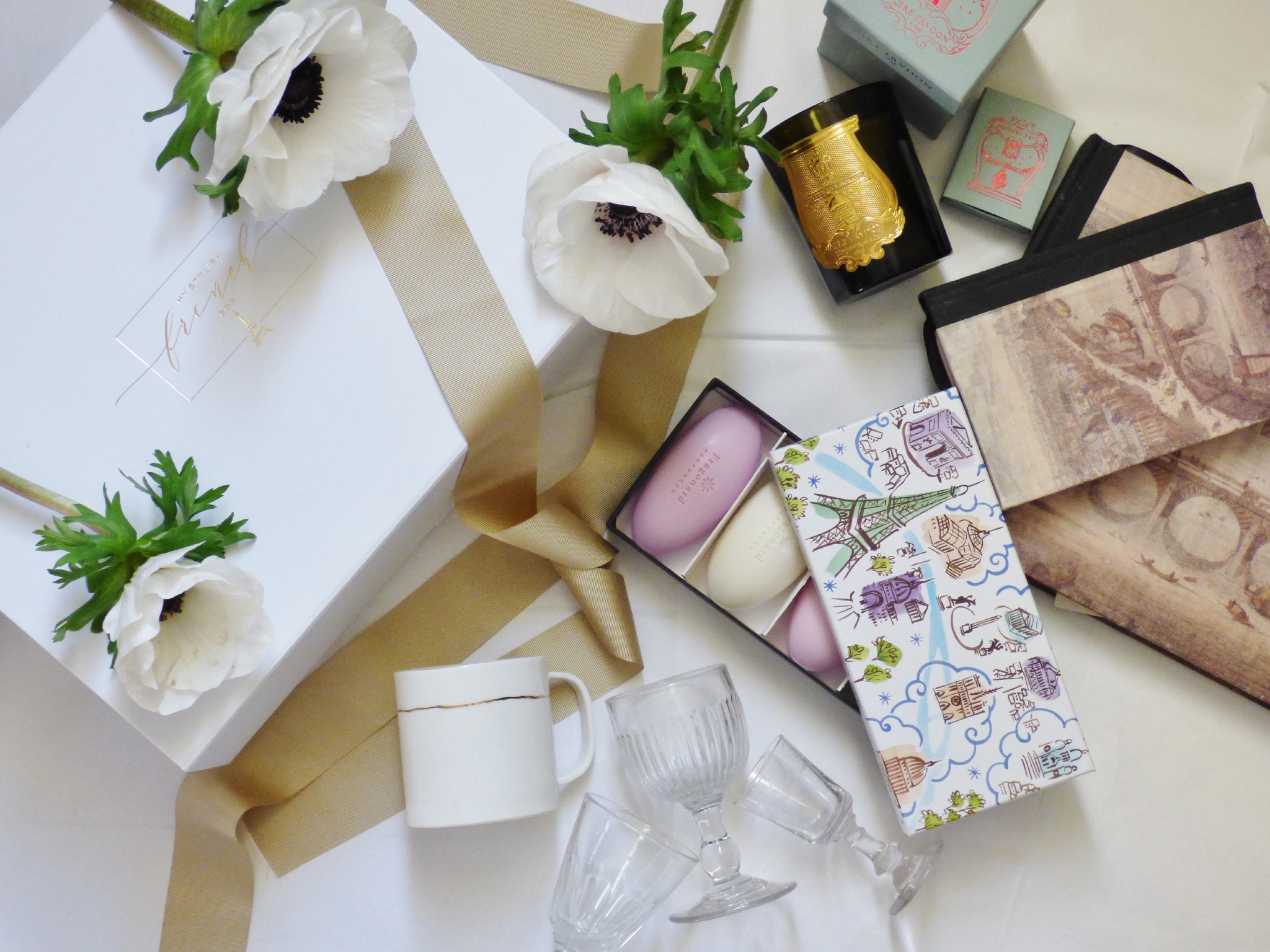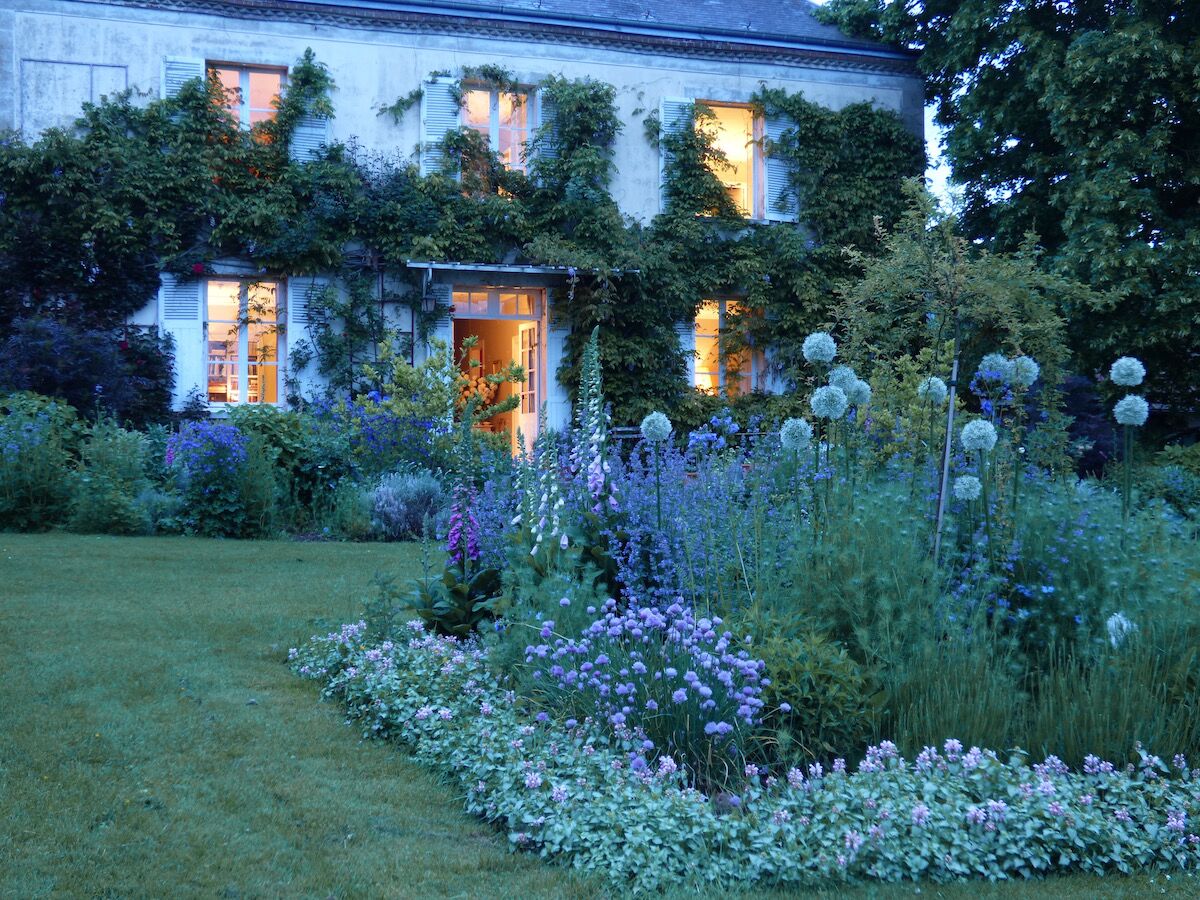 ~Check out more episodes of The Simple Sophisticate podcast here.
TSLL 2017 French Week continues through August 12th. Amusez-vous bien!
Don't Miss What Has Been Posted So Far:
---