Mon, 21 May 2018
209: Adding French Touches to Your Life and Space at Home
~The Simple Sophisticate, episode #209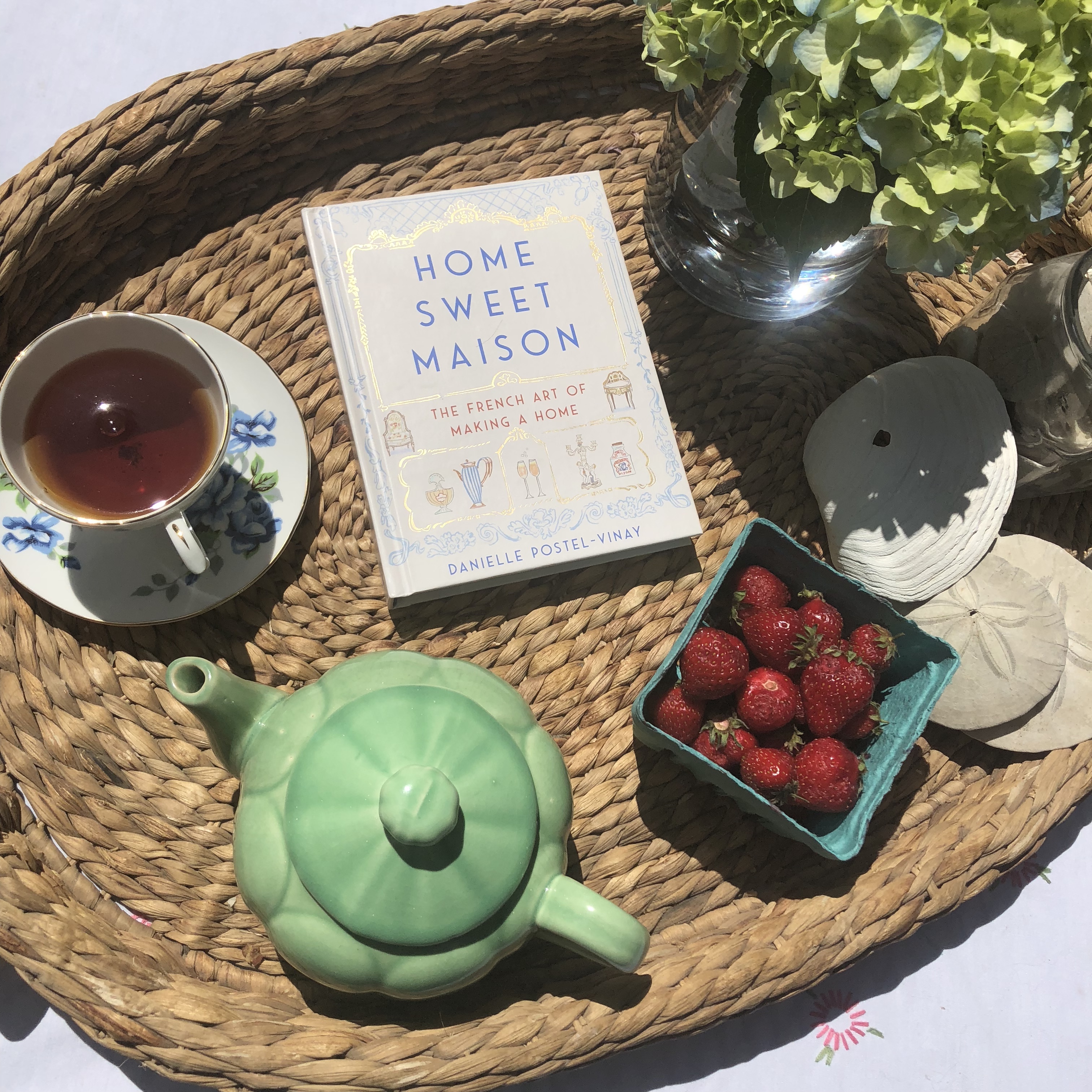 "Your home knows your past, it directs you toward your future, and it gives you the comfort of ritual. There is nothing on the planet that knows you and nurtures you like a home. You simply need to give it the tools to take care of you." —Home Sweet Maison: The French Art of Making a Home by Danielle Postel-Vinay
Whether we've lived in our home for years or only months, tending to our sanctuary is a near priceless gift we can give ourselves when it comes to our inner peace and well-being. Earlier this year author Danielle Postel-Vinay's new book Home Sweet Maison was published offering readers a tour of a home, room by room and how to incorporate what she has incorporated as inspired by the French culture and her French husband. The book is a personal journey, exploration and revelation of how by turning our attention to harness the power of our homes, we, as she shares in the above quote, give ourselves a most wonderful and powerful gift to elevate our everyday and ultimately the overall quality of our lives. Today I have selected 10 ideas that captured my attention, but there are many more within the pages of her book. As she shares in her introduction, "Take what you like and reject what you don't until you create a French-influenced home that is perfect for you."
1. Create a thoughtful entry/foyer
Make it unique. Introduce yourself to the world as this is where you greet the world and the world greets you. Choose a shelf or small table top to display your "memory theater" enabling guests to pause, look around and get to know you, if even to create a bit of mystery about the inhabitants. Your personal story and hints at dreams for the future can also be revealed. As well, make it functional - a coat rack or stand - to immediately allow guests (and yourself) to enter the home and begin to relax. 2. Give each room a purpose
"Fluid spaces introduced by the open floor plan [by Frank Lloyd Wright] create a sense of endless freedom and light in your home, the appearnce of unity and togetherness. But I wonder if this appearance of togetherness translates to actual togetherness?"
When we choose to give each room a purpose, we also communicate to ourselves the ideals we aspire to, a place to practice our values and share them with those we love. Whether it is the dining room being a space to gather tech-free and stay in touch with the lives of those we share the home with or our bedroom (le chambre) in which we share with most intimacy those welcomed into our personal sanctum, similar to our sartorial choices communicating without saying a word, our rooms communicate, encourage and support what we hold dear.
3. Embrace hunger and dine together at designated times during the day
Postel-Vinay sprinkles anecdotes of her French husband's foray into American cuisine and approach to food. Between the larger portions and not waiting to eat until a specified time so everyone can gather and the food can be appreciated, he encourages and reminds how feeling hungry is not the same as feeling starved. Hunger is not bad, he reminds. In fact, it elevates the appreciation for the next meal when it is time to sit down and enjoy.
4. Celebrate the food that has been prepared
Similarly to the point above, her husband is dismayed by the Americans' lack of appreciation for the food that was thoughtfully and with great time created to be enjoyed. An appreciation allows for an understanding of where food comes from and how it was prepared enabling diners to slow down, consciously enjoy the the food and thus not overeat. I also applaud this approach as it nudges us all to eat well and intelligently. In other words, what is it you enjoy about the food? What are you tasting? And you can then carry this into the kitchen to better understand how food is made, prepared, seasoned and its full flavor brought to the table.
5. Encourage all to participate and all topics to be discussed
While some may adhere to the edict of not talking about politics or religion at the table, I would propose, it is how we talk about these topics at the table that ensures that thoughtful, yet still impassioned conversations on any topic can be had. When we ignore our audience and choose to commandeer the table as our bully pulpit to share our opinions, then we have relinquished respect for fellow diners, but if instead we engage in thoughtful, elevated, conceptual conversation, all people can consider, some may learn, some may accept and some may rise to the challenge to offer another thoughtful opinion demonstrating that so many ideas have many shades of grey. As well, Postel-Vinay shares that the French encourage all guests at the table to speak, even the children. Practicing conversation and listening skills, but also demonstrating how to participate in a conversation which leaves no one out and recognizing when someone is monopolizing the conversation is a life skill for any situation involving effective communication.
6. Cultivate a boudoir (which is not the chambre, or bedroom)
"a place of refuge, somewhere to go when the world [is] too cruel, a safe place to let one's guard down"
I too learned more accurately what a boudoir is I mistakenly equated it with the bedroom. But while tangent to le chambre, it is the room or space which leads or precedes the bedroom. Perhaps the lounging area of private gathering complete with a chaise lounge or dressing table or a meditation room off to the side of your master suite; however you want to decorate your boudoir is up to you. The key is you. While Postel-Vinay shares, such rooms are not found as much anymore in France; however, to create a space in our homes for "personal retreat" and a space to "reflect your personal taste" seems to be a worthwhile return to the past.
7. Keep the bedroom private
In other words leave the bedroom off the home tour.
8. Choose neutral high quality cotton sheets for bed linens and avoid of fancy patterns
Simple, timeless, sensuous and beckoning. Our bedrooms need to be a place of refuge, escape and where restorative slumber takes place. Here is a detailed post about curating a bedroom for comfort and tranquility.
9. Choose a boutis quilt for summer bedding covers
Often found in the south of France, Provençal traditional quilting offers boutis "in which a thin layer of cotton, silk or wool batting is covered on both sides with thick cotton fabric, then quilted."
10. Take the television out of the bedroom
For sleeping, reading and intimate moments with your partner. That's it. That is all that is needed. Keep it simple, keep it brilliantly lovely and a space you look forward to returning to at the end of the day. ~SIMILAR POSTS FROM THE ARCHIVE YOU MIGHT ENJOY:
~11 Ways to Make Any Home Your Sanctuary, episode #105
~How to Set Up Your Home Like Luxurious Travel Accommodations, episode #45
~22 Tips for Creating a Grown-Up's Living Space
~Submit ASK SHANNON questions for the June 25th episode (email by June 12th)
~Stop by on June 13th for the reveal of TSLL's 2nd book and the beginning of preordering.
Petit Plaisir: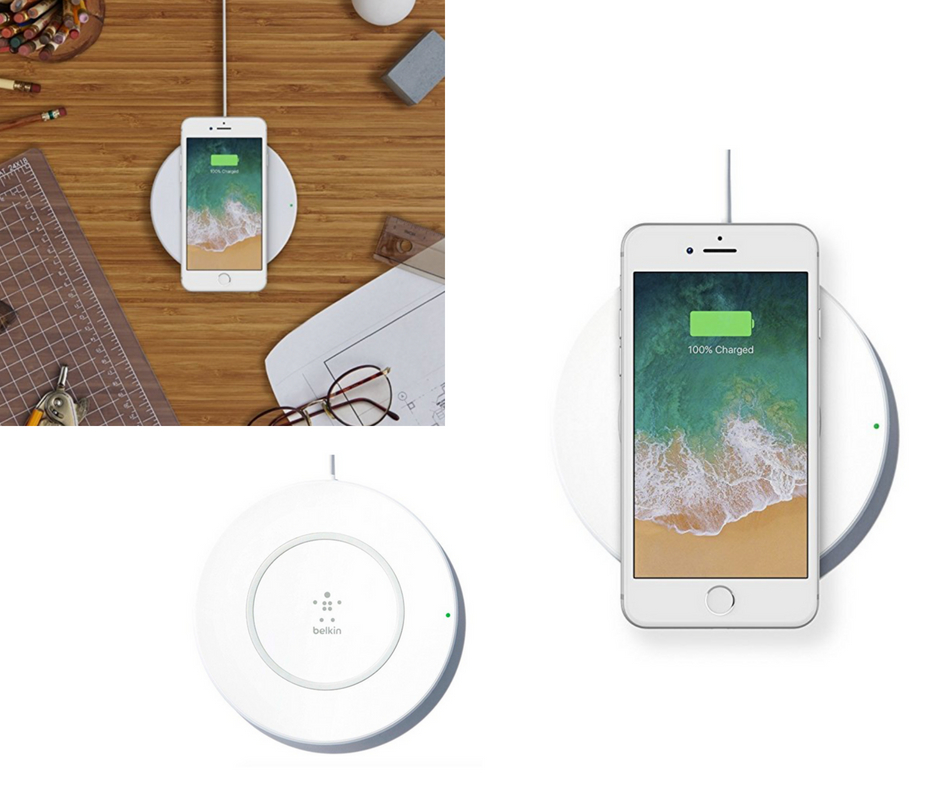 ~SPONSORS of Today's Episode:
Troos skincare & apothecary - www.troosskin.com

promo code: SIMPLE for 30% off your purchase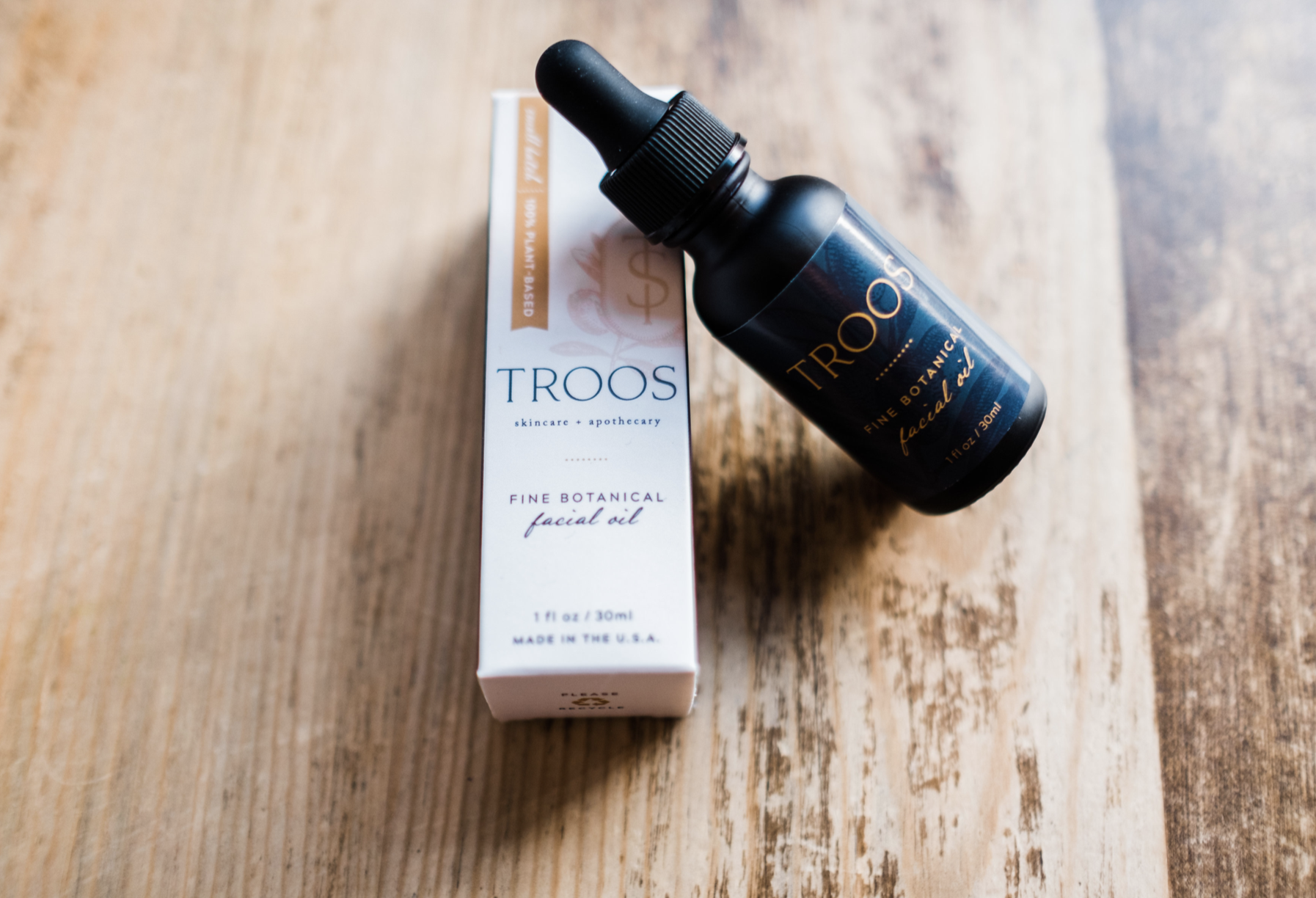 HelloFresh - www. hellofresh.com/sophisticate30

promo code: sophisticate30 to save $30 off your first week
---
Mon, 14 May 2018
208: How to Create an All-Around Healthy Life
~The Simple Sophisticate, episode #208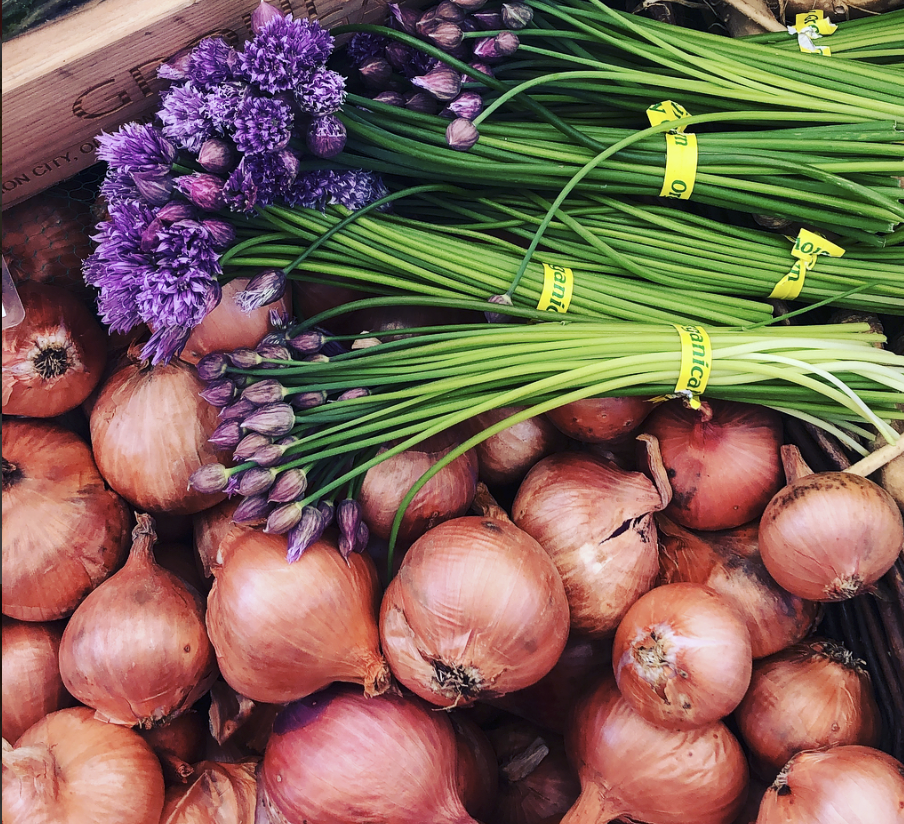 The pillars of a healthy life have been enumerated by many an expert, but it was in Frank Lipman's book
How to Be Well
that delineated and described them in such a way that found me nodding my head in agreement throughout the entire book. The concept of living simply luxuriously adheres beautifully with Lipman's six pillars: what we
Eat
, the
Sleep
we get, the
Movement
we engage in, how we
Protect
and prevent, finding regular time to
Unwind
and quality opportunities to
Connect
all contribute to build a life of good health beyond our physical, but as well including our mental and social lives as well. At the core it is about knowledge and understanding, and just as importantly, it is about understanding the propaganda that swirls around us claiming to offer health hacks, but in reality prevent us from truly living a life of true wellness.
What ideas, products and beliefs should we let go of to live well?
1. Counting calories
~
Love Food, Love Your Body - 10 Simple Tips
, episode #8 ~
Why Not . . . Learn How to Cook?
~
Why Not . . . Treat Your Body Like a Temple?
2. Sugar
~From altering your hormones so that your body is not registering hunger correctly which then makes you eat more as well as increasing your cravings for sugar, sugar as Lipman calls it is "public enemy number one". With 80,000 processed foods on the market, 58% of them contain added sugar and that includes items you would never have thought to contain such an ingredient (granola, pickles, baked beans, protein bars, etc.).
3. Processed Foods
Compared to malware on our computer that jumbles the information in order to confuse, Lipman recognizes that most of us know that processed foods are bad, but we can be bamboozled into eating them never-the-less. When I read Michael Moss' book
Salt, Sugar, Fat: How the Food Giants Hooked Us
, I was mortified by their antics, but then felt empowered to eat smarter and not fall prey.
4. Prioritizing exercise over sleep
"Sleep is not a luxury; it is an absolutely esential act of daily mainteance, and it is your ally in keeping your brain sharp and youthful."
5. Remove toxic cleaning products
Forget most labels, such as "green", "natural" or "with essential oils" as they often do not adhere to U.S. federal law when it comes to hazardous compounds. As well antibacterial products for hands and household use can contribute to drug-resistant bacteria. In lieu of fabric softeners and dryer sheets, Lipman recommends using a little vinegar in the rinse cycle instead.
6. Grooming products with toxic chemicals
Check out the
"Never List" at beautycounter.com
to determine which products to look for and to never purchase products which contain them (they also have a downloadable pdf which is pocket-size for easy reference).
7. Multi-tasking
~
4 reasons to stop multi-tasking
8. Chasing bliss
Instead pursue a purpose. While it will take time to figure out what gives your life purpose as you come to better understand yourself, your gifts, the world, etc., choosing to pursue a perpetual state of happiness is a fool's pursuit. ~
From Seeking Happiness to Cultivating Contentment: A Shift in Pursuit
, episode #162
What ideas should we embrace?
1. Fat (healthy fat)
Fat does the opposite of added sugar; it is something we need in our diet and it gives us stable, longer-lasting energy, controls hunger and helps to regulate our metabolism. Lipman's rule of thumb when it comes to fats:
If it comes from nature, it's probably healthy, and if it's made in a factory, be it feedlot or process plant, it's probably not.
2. Become a savvy food shopper
Just as in life it is important to be a critical thinker about the information we receive, this also encompasses the food we purchase. First and foremost, eat whole foods when possible. When fresh produce, local meats and dairy are available, support your local farmers and ranchers that way you know how your food came to be on your table. Lipman shares, "We have an industrial food supply that has favored profit over health for so long that it's made disease-causing foods mainstream and health-giving foods fringe." Food for thought - pun intended.
3. Enjoy broth
Lipman shares that the collagen in broth is gentle yet nourishing, healing and supportive for overworked and damaged digestive systems as well broth delivers healthy fats, fat-soluble vitamins and minerals to our bodies, counters inflammation and supports the joints and skin, as well it boosts the immune system. A recipe is included in his book for bone broth as well as pairing ideas.
4. Salt (just not highly processed table salt)
~As an essential micronutrient, it plays an important role in our body helping it to regulate muscle, heart, nervous system and brain function, as well as blood flow and fluid balance. Lipman reassures that so long as you are "eating a clean, whole-food diet and our seasoning your food with salt to taste, your body makes the adjustments to maintain equilibrium". Just make sure to eat unrefined salt, rather than regular table salt (highly processed salt). ~Listen to my conversation with American expat living in France and cookbook author and cooking class instructor Susan Hermann Loomis in
episode #192
as she gives some insight into cooking and eating salt.
5. Simplify cooking
~
Why Not . . . Keep It Simple in the Kitchen?
~
Discover a Capsule Menu: What it is and how to create your own
~Watch the
pilot episode of The Simply Luxurious Kitchen
, TSLL's new vodcast.
Let go of recipes, use a slow cooker, let the quality of the food bring the flavor.
6. Eat the stalks
From broccoli to cauliflower, even the woody asparagus stalks, these hard-to-digest carbohydrates give good bacteria a feast (the is a good thing). Lipman shares that the prebiotic benefits include ensuring a thriving microbiome. Munch on these chewy options raw or cook them along with the rest of the vegetable.
7. Go to bed when you are tired
Our sleep cycles are smart (which is why jet lag is brutal). When we listen to them, we are listening to a wise sleep sage.
8. Investigate when your sleep goes awry
Often when we are unable to sleep, it is a sign that something in our lives needs to be addressed, adjusted or effectively dealt with so we can move forward.
9. Follow a strength training program
Since most of us do not work at jobs that require physical exertion, it is important we welcome this healthy stress to onto our physical bodies regularly. Offering protection from disease as well as enabling our bodies to "meet the demands of and carry the loads of life (joints, tends, ligaments, muscles, etc.), strength training can also reduce the risk factors for diabetes, heart disease and cancer. ~Have a look at what I learned when I scheduled time with a personal trainer earlier this year
to set up my own strength training routine
, episode #201.
10. Move
Any opportunity you have to move, seize it. From the exercise routine you follow, to walking to the market, taking the stairs or getting outside on your lunch break to take a stroll, do so. ~
To Get and Stay Fit: Keep It Simple
, episode #190
11. Use a foam roller
Lipman recommends using a foam roller five to ten minutes a day to massage the tired muscles and tendons we have kept quite sedentary throughout the day. Also, using a roller helps with circulation and kneading sore muscles which also increases the oxygen flow to the brain. ~Shop foam rollers
here
.
12. Shop at farmers markets when you can
~
How to make the most of the farmers market no matter where you live
~
David Lebovitz Talks About Making Paris His Home
, episode #182
13. Dry brush your entire body
Similar to using a roller, dry brushing your body from head to toe improves circulation. Making strokes with your brush that all run to your heart, making this a habit will also improve your body's glow as dead skin cells are also being removed. ~Shop dry body brushes
here
and
here
14. Become mindful
Being mindful is the opposite of choosing to multitask. When we choose to be mindful, we are choosing to be present, to be self-aware,
to respond rather than react
. While being mindful is not something we can do once and make it a default that we do without thinking, it is something that requires of us to be entirely present thus improving the quality of everything we do throughout our days. ~
11 Ways to Live More Mindfully
15. Say no to overcommitting
One of the benefits of being mindful is that we are aware of what we are capable of and respond in kind rather than by default. Saying no could be literally saying "no thank you" to invitations or creating "
no work zones
" in your home. ~
Discover how to let go of the busy mentality
16. Rest
~
An Everyday Necessity: Deliberate Rest
, episode #139
17. Commit random acts of kindness
Kindness in our behavior, in our words, in our expression of sincere appreciation. When we choose to commit random acts of kindness, we experience what Lipman calls the "helper's high". Physically our bodies do change as serotonin levels rise and cortisol (released when we are stressed) goes down, as well as our blood pressure.
18. Learn something new each week
Not only is it exciting and confidence boosting when we learn something we weren't aware of previously, we are actually helping our brain out as well. By learning new tasks and information, we are creating new neural pathways which "can prevent degenerative diseases like dementia". ~3 part series -
The Benefits of Reading
19. Celebrate small victories
Perfection can be the barrier that stands in our way of celebrating along our journey. Lipman states
"This anxious pursuit of perfection can be a hindrance to getting and staying healthy because it denies the reality of nature: Health is a dynamic state, constantly changing and in flux, and it is different for each person. There is no 'perfect point' of guaranteed balance, and striving for it can drive you crazy."
I wanted to end on this point because even though the book offers how to live well, we are always on the journey toward refining our lives. We will never reach a point of perfect health and be able to stay there. We must be diligent and regularly apply the knowledge we knew which was reaffirmed today, apply the new information we discovered and continue to learn more about our unique bodies, lives and selves. The first step is understanding and once we know how, we can then go about living well so that we can enjoy our lives to the fullest. ~
Perfectionist vs. High Achiever: The Difference
Petit Plaisir:
~
Discover the many benefits of enjoying an avocado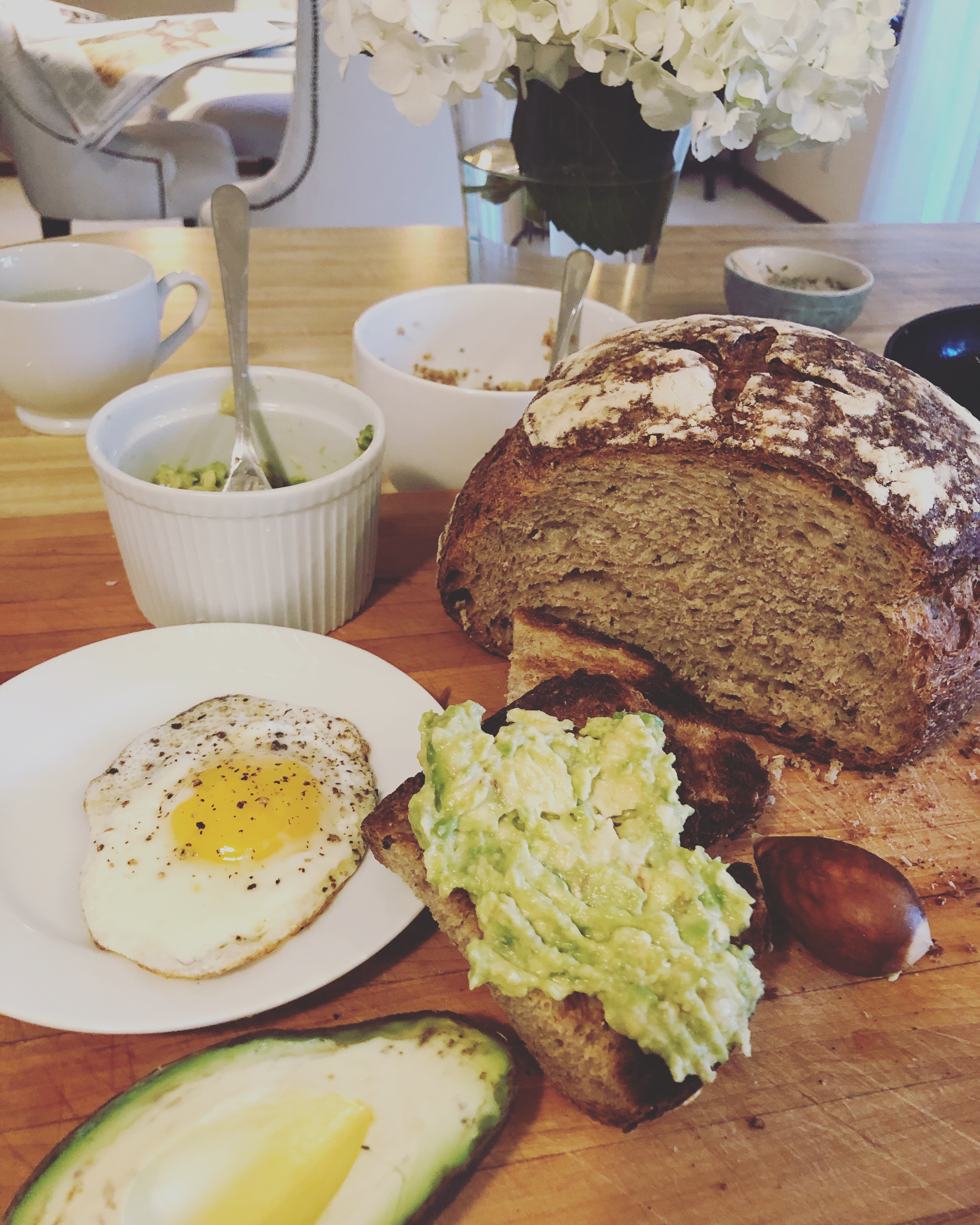 Download the Episode
---
Mon, 7 May 2018
207: Welcoming the Gifts of a Garden & Yard When the Yard is Small or the Time is Short
~The Simple Sophisticate, episode #207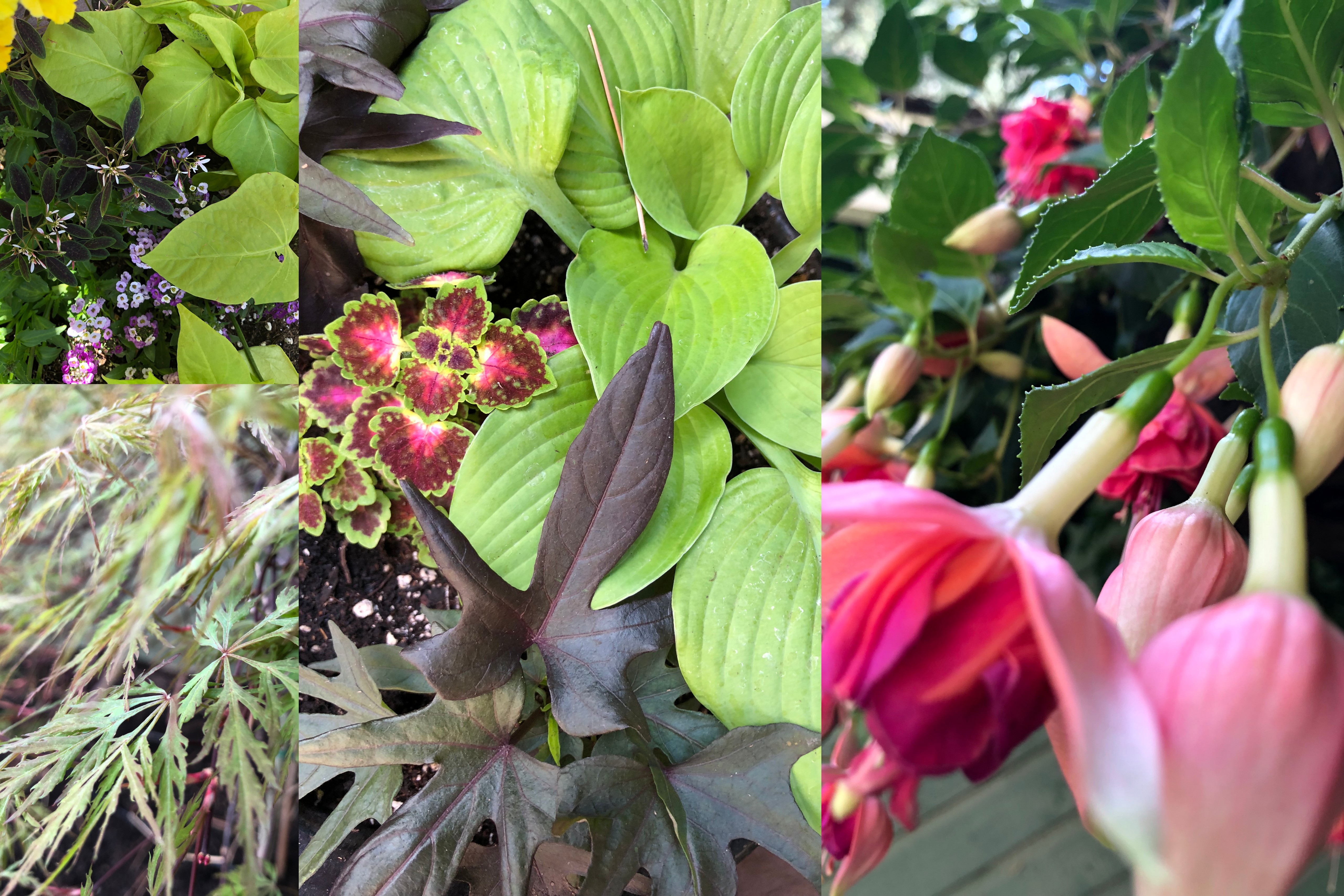 "If you have a garden and a library, you have everything you need." — Marcus Tullius Cicero
Claude Monet's gardens at Giverny, Butchart Gardens near Victoria, Canada, or the grounds of Versailles in France. Each and many more outdoor masterpieces which utilize the gifts of Mother Nature to enchant visitors are as glorious as they are intimidating to those of us who are curious to welcome similar beauty onto our own properties and sanctuaries. Having grown up with a mother who has a sincere love for gardening and whose canvas is more than a few acres, I watched as she painstakingly watered by hand all of her flower beds, raised garden boxes for years until automatic sprinklers were put in. During the winter months she still goes through the garden catalogs and plants seeds far in advance of the spring season, nursing them in her sunroom and then in her green house before planting them in their final destination in the yard or garden. Needless to say, the effort master gardeners put into their plants, flowers and landscapes can easily be a full-time job. And while many of us may want and appreciate the gifts that spending time around such natural beauty brings into our lives, we may not all either have the space, property or ability due to renting or the time or devoted passion. I find myself a little in both camps for my reasons for not having a bountiful garden and yard. While in my previous home, of which I owned, I invested much money installing automatic sprinklers, planting new trees, installing a cedar fence, along with the seasonal attention that is required, part of me is quite relieved to not have to rake 40 bags of leaves each year or worry about investing in a landscape architect to mold my yard into an oasis because I am currently renting and do not know the cottage I call home at the moment. However, on the flipside, I derive great pleasure from being outdoors, enjoying the vegetables, herbs and somtimes fruit from my garden as well as arriving home to a bevy of daffodils in the spring, lavender in the summer and lush hostas tucked into the shade in my flower beds surrounding my front porch. Mother Nature is an elixir, a form of comfort and a destination to unwind, relax and appreciate the natural beauty that can surround us should we choose to welcome it into our lives. So today I wanted to share with you how you too can welcome the gifts of a yard and garden into your life without being someone who has the Master Gardener credientials or even wants them. Rather by adopting a few or all of these ideas shared below, you can cultivate the simple, yet powerful gifts a thoughtful approach to tending to your garden and yard can bring.
1. Keep it simple
As with other areas of our lives, keeping what is necessary and valued and letting go of what is not enables simplicity to be the guiding principle. Even if we are in awe of our neighbor's yard, our space, time and budget may be different. Taking an approach to welcoming more color and fresh plants as well as a gardening space must work for you. So take a look at what your space and time allow (each spring I know I will be planting five pots, looking for one hanging basket and planting my garden which is 4 feet by 8 feet), and enjoy the process of enriching what you have and celebrating, not comparing what you have createed with others.
2. Find your Hardiness Zone
Depending upon where you live, you will have more success with some plants than others. For example, as IG followers know, I am a fan of hydrangeas, but I have never had luck growing them in either of the locations I have attempted due to the zone in which I grow them. While yes, there are often hardier variations available, the classic hydrangeas with the huge mopheads are not something at the moment, I have the opportunity to grow. Therefore, I do not invest in them. If you live in the states, check out this website to determine your hardiness zone based on your zip code, if you live in the United Kingdom, check out this website, and if you live in Canada, check out this website. For all other countries, simply type in "hardiness zone and your country" and you should be able to find a similar website.
3. Shop smart (when and what)
Now that you know what types of plants to buy (good news, often the local nurseries will primarily stock what does grow well in your area), keep in mind that shopping early in the nursey season will ensure you have the best selection. As I shared a few weeks ago when my favorite local nursey opened its doors for the first time of the season, I made sure my list of annual plants was ready based on what I needed, and stopped by within the first 48 hours. Now, keep in mind, shopping early is key for those particular items you are going to want that often sell out quickly and are not restocked. For example, Creeping Jenny plants (see here) tend to be hard to find later in the spring as they are quite popular pot drapers. And flowering bulbs such as dahlias, cannas and lilies can be planted in spring as well. But other plants or bulbs will not become available until, for example, late summer and fall such as daffodils as you plant the bulb in the fall so that they will flower in early spring. ~Check out the Ultimate Flower Calendar here for which flowers to shop for and when to plant.
4. Grow an herb garden
No matter how big or small or even whether you have outdoor space or not, you can always have an herb garden, and I highly recommend that you do. Especially if you are someone who enjoys cooking, you will be saving yourself a decent chunk of change by having, for example, a basil plant (and paying $3-5) than paying $4-5 at the grocery store each time you want fresh basil leaves. In 2013 I wrote a detailed post on how to create your own mini garden, and part of the mini garden details having an herb garden, as well as the herbs to include. If you do plant an herb garden outside, some of your herbs will not need to be replanted each year. Sage, rosemary, flat leaf parsley and even oregano have demonstrated in my own garden to be quite hardy.
5. How to pot a pot: Basics that Work
There are three components to shopping for the plants to put in your outdoor pots. Whether they will be in the sunshine or in the shade (hanging baskets can follow this prescription as well - although I often buy a basket full of one plant to simplify), include these three components (just three different types of plants - you can buy multiples if your pot is large enough) thriller (for height), filler and spiller Successfully Grow Plants in Containers. Paul Allen Smith is my garden guru and his terminology of what to put in the pots is easy to rememember. Read his detailed post about how to . For example, in my front porch which is in shade for most of the day my basic formula is a hosta for the height (thriller), coleus for the filler, and sweet potato vines for the spiller (they are very delicate, so while I bought them in April, I kept them inside until just a few days ago when the last frost was well behind us). When summer and early fall has past, I plant the hosta (which is a perennial plant) in my flower bed to continue to bring more green, lush filler to the front of my house.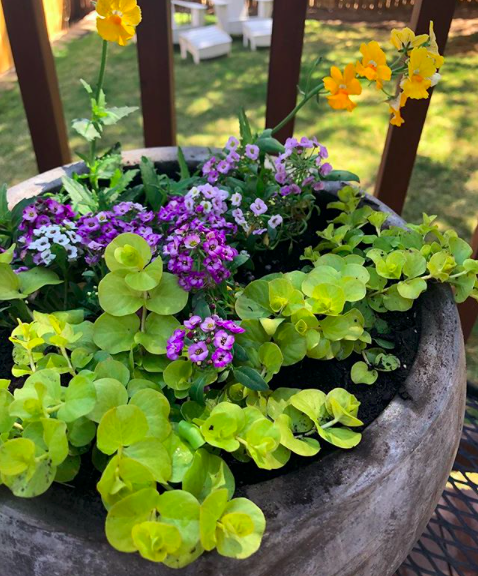 ~This is one of my "sun" pots full of Creeping Jenny in the forefront, the spiller~
6. Add a few perennials to your yard each year
Perennials can be expensive, but part of the reason their price tag is higher is they last for more than one season. Whether it is a shrub, a hedge, the bulbs for tulips or daffodils, roses, or anything thing you determine would complement your yard and survive in your climate, gradually bring a few more into your yard each year as your budget allows. Take time when making decisions about perennials and watch how the sunlight falls in different areas of your yard to determine exactly what plant or tree would be best.
7. Follow an expert or a few who offers ample inspiration and information
TSLL blog is not a gardening blog as readers know, but I am regularly encouraging time spent with nature as a means for a more content life. If I can do anything to assist you in your journey to welcome more Mother Nature into your home, it is to offer the encouragement to indeed welcome her with open arms. There are many fantastic gardening blogs available to read and follow. Some offer expert advice (as I mentioned Paul Allen Smith above is my trusted go-to), some offer visual inspiration (I love Sharon Santoni's home and yard), and some offer it all along with the ability to purchase the flowers they grow such as Floret's Flowers (her dahlias are her rock-star product, but her daffodils are amazing as well).
8. Water regularly
As with anything we want to grow, regular watering is a must. Now for those of who travel, this can become difficult as we want to travel during the summer, but we've also invested some money in our plants and we want to return to a home with living, beautiful blooms. Consider carefully placing your pots so that your automated sprinkler will reach them or ask a trusted neighbor to water your pots once or every other day as necessary.
9. Use good soil
Quality matters as well when it comes to gardening. This year I purchased a yard of organic soil builder - compost - from our local county recycling business for $15. Now I also had to pay for them to deliver it, but I wanted to give my garden an extra rich, nutritious foundation. You can also buy something similar in bags at your local nursery, but price per pound, this was an amazing deal, and I didn't want to pass it up. "Feeding" your soil and ensuring it is of good quality is the key to building a successful garden. There are other ways you can tend to your soil organically as shared by Better Homes & Gardens - add shredded leaves, animal manures or cover crops. Read more here.
10. Make a plan and map it out
Whether it is planning for which plants to put in your pots, how your landscaping will look or the layout in your garden (which vegetables and fruit go where), plan it out first. Better Homes & Gardens offers a Garden Planner which is simple and easy to use, but you can also simply pencil it out on a pad of paper. I find myself over-buying of one plant and not purchasing enough of another, only having to make a second trip (which I don't mind, but it would simplify the process to get what I need in one trip).
11. Visit your local farmers market
Whether you have a garden or not, flowers or not, an outdoor herb garden or not, knowing you can always slip away to your local farmers market to pick up fresh produce, a beautiful seasonal bouquet of flowers for the home and perhaps a potted basil plant for the window sill, is a perfect way to soak in Mother Nature's gifts and welcome them into your home. When we take the time to savor the seasonal bounty having pulled the carrot from the soil, plucked the fresh strawberry from the vine or picked the apples from the tree, we are respecting what Mother Nature has provided and tending to our health and wellbeing along the way.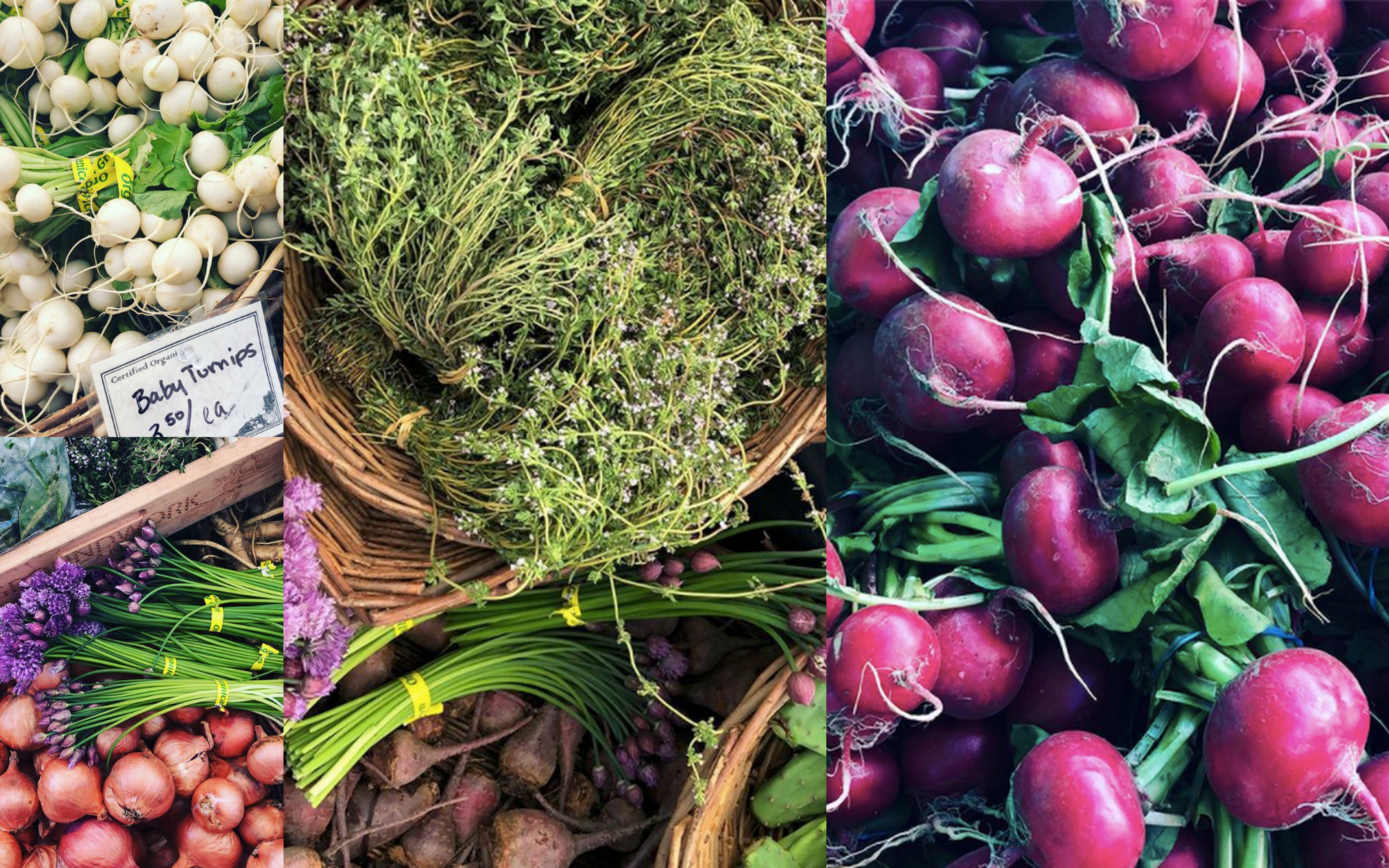 I hope you have discovered a few tips and ideas for beginning or enhancing your home yard and garden experience. For me, having an outdoor space, no matter how small, has always been soothing and necessary to find the balance of my days. However, initially all of the decisions made available when I stepping into a necessary put me in sensory and selection overload. While I still delight in visiting nurseries, I more clearly trust my decision making and enjoy the experience knowing that when I bring home what I have found, my space will become more welcoming and more of a sanctuary than it already is (all the while saving my budget). SIMILAR POSTS/EPISODES YOU MIGHT ENJOY:
~Why Not . . . Create a Mini Garden?
~Farmers Markets: How to Make the Most of Your Visit No Matter Where You Live (Bend's Farmers Markets are Shared as well)
~Watch the pilot episode of The Simply Luxurious Kitchen: Seasonal Fare to Elevate the Everyday (season 1 begins on Satuday September 8th)
~ASK SHANNON 2018, Submit your questions now.
Monday June 25th will be this year's Ask Shannon episode where I get the chance the answer your questions directly on the air.
Submit by Tuesday June 12th
Email me at askshannon@thesimplyluxuriouslife.com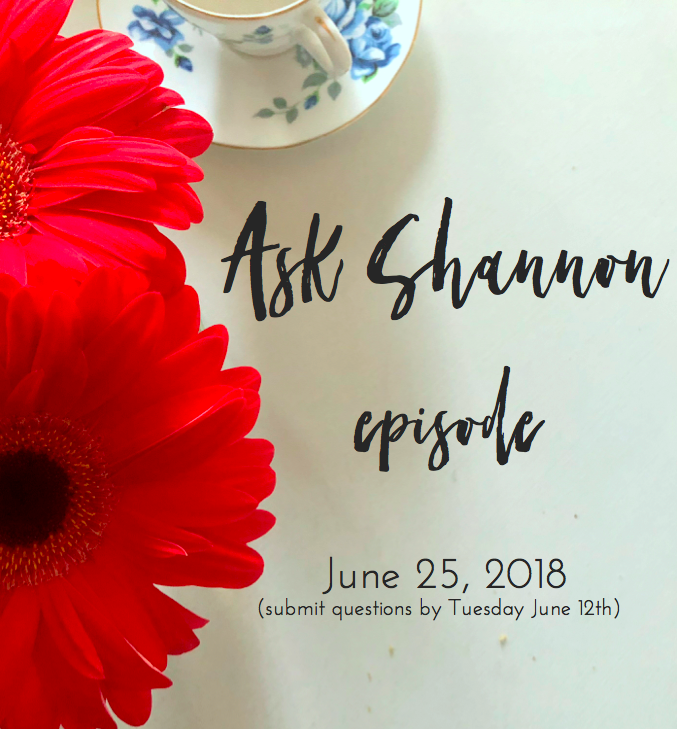 Petit Plaisir:
~other books by Luke Barr - Provence, 1970: M.F.K. Fisher, Julia Child, James Beard and the Reinvention of American Taste
Sponsor of this week's episode:
Images: (1) from TSLL's home in Bend, Oregon (potted plants, fuchsia, Japanese maple, hostas, coleus and sweet potato vines) (2) pics captured at Bend's first day of the farmers market
---
Mon, 30 April 2018
206: Simple LifeHacks to Get Back on Track
~The Simple Sophisticate, episode #206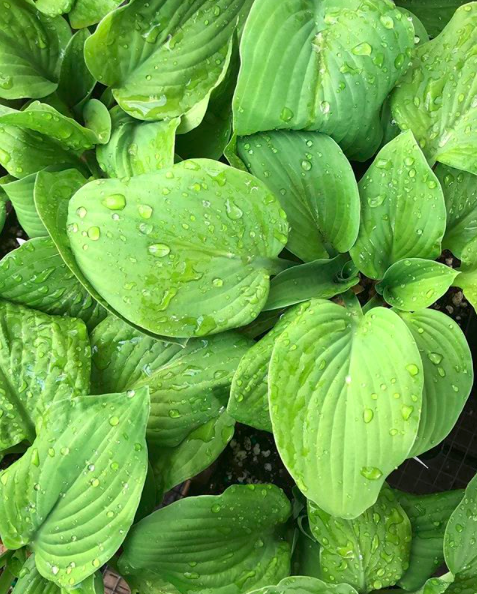 I am all about simplifying life's daily routines and events, and especially when our schedules become full, our time is precious. As of late, my spring has been bursting. From finishing TSLL's 2nd book, finalizing my summer travel plans, preparing my students from AP testing in May, tending to my pup Norman's mini leg injury and well, just living everyday life, knowing that the necessities that enable life to run well are tended to is way to strengthen the core of our lives. When these necessities are neglected, we can just feel "off", out of sync or unable to fully rest in the little time we have to do so. I have gathered a few of the "life hacks" or simple approaches to ensure no matter how harried a day or week becomes unexpectedly, we can successfully find ourselves feeling rested, calm and free of angst.
1. Take a day off
While this may sound impossible initially, take a moment and consider the quality of the life you are living. The key to living well is to ensure how you are navigating your life is savvy. And if you do not have the energy to do so well, take a day to recharge. Some call such days "wellness days", but no matter what you call it, they are necessary from time to time. Last week, and for the past few weeks, my motor has been geared in high. With unexpected events, finishing up projects and stress levels that didn't have time to descend, I found myself in need of a day to just do nothing. So this past Saturday, that is all I did. Staying at home for me was a necessity that I recognized I needed to fully reboot.
2. Fresh Bouquets that Last for Weeks
Having flowers around my house just make me happy. The house doesn't feel complete without a fresh bouquet of either hydrangeas (yes, they seem to be my year-round flower of choice - #tsllhydrangeas), or any other seasonal bloom I find in the store at a great price. And when they arrive home, I do my best to enable them to last as long as possible. How? Trim stems and add fresh water every 4-7 days. Slice up the stem about 1/4 -1/2 inch to enable the stem to absorb the water. I do my best to buy the most freshly cut flowers, and while sometimes it is hard to tell in the store, look for tighter buds that haven't fully blossomed. Within a day or so, they will be in full bloom and your house will have their full life.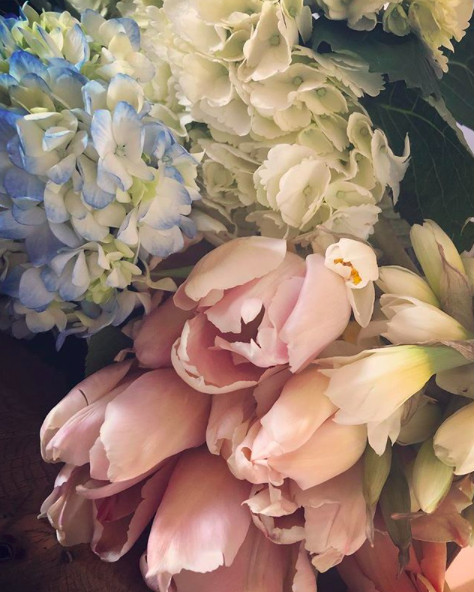 3. Facial masque, put on before stepping into the shower
I try to give my skin either a moisturizing masque treatment or a pore-cleansing treatment 1-2 times a week, but my time is limited. The best advice my long-time estetician gave me was the go-ahead to simply apply my masque (after cleansing), then step into the shower and let the steam work its magic. Rinse in the shower (less mess to clean up), and voilà, two for one!
4. Express gratitude
As a child I had heard the advice that giving and expressing thanks is a powerful ingredient to feeling contentment and finding peace. However, at the time, it didn't compute. Don't get me wrong, I observed this behavior in my parents and those around me, but it wasn't until I was an adult that it truly was understood. When we feel as those much of our lives is out of our control or overwhelming, one of the aspects we do have control over is how we interact with others. When it appears that very little is functioning as it should, or your energy level is depleted, looking around to see what see what we are thankful for and expressing that appreciation not only will paradoxically fuel us with positive energy, but build a stronger, positive bond with those in our lives and community. The purpose is not to gain adulation or something in return, but it is the exchanging of good energy, paying recognition to others and their lives and how they are living and giving of themselves that assuages any negative energy in our lives. The two need not have any connection, but when we focus on the good, we have less time to worry about what we cannot control.
5. Exhaust your physical being
While we all know that adhering to a regular routine is important, it is vitally so when we are overwhelmed to do something to get our blood pumping. Even when I do not have time to work out, I remind myself that it is essential for me to feel better at the end of the day, it will help me sleep better and it will be one less thing to stress about that I did not do. Sometimes the workout can come in a different form such as working in the garden to set up for the spring season or making love with your partner. Whatever exhaustion you prefer, make it a priority. Part of the reason working out is effective when our lives seem overwhelmed is that our minds are forced to be in the present moment. We have to focus if it is an intense strength training session to keep our form correct, or hold Warrior Poise #3 in yoga and not fall on our nose. When we turn our minds off for even 30 minutes, we encourage our bodies to destress.
6. Read a book without a plot or how-tos
I recognized recently that if I am having an particularly stressful week, the last thing I want to do is get absorbed by more drama in the plot of a novel, or feel I need to add one more "to-do" to my self-improvement list by reading a non-fiction self-help book. What I have found to be some of the best reading for such weeks are books about food or travel. An escape into a pleasure that is blissful, relaxing for the mind and an opportunity to unwind. I highly recommend Nigel Slater's Kitchen Diaries (a diary of his meals through the season) or any of his books/cookbooks.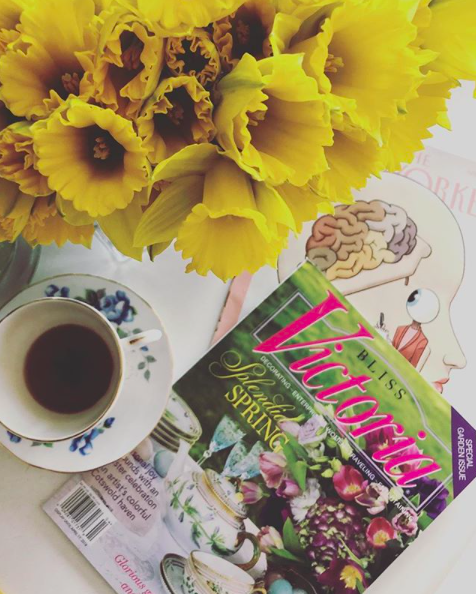 7. Take a detoxifying bath
Simply add two cups of Epsom salt and let the day wash away. Epsom salt offers sulfate and magnesium, both of which can be absorbed through the skin and magnesium is what stress reduces from our body, so we do need to replenish. As well, epsom salt easing muscle soreness, softens skin and the sulfate helps to flush toxins from our bodies. When I began my strength training program with my trainer, my body had intense muscle soreness, and I was immediately advised to take a bath with epsom salts. Needless to say, sometimes the relief we need can be simple and pleasurable. (Read more about epsom salt here from mindbodygreen.)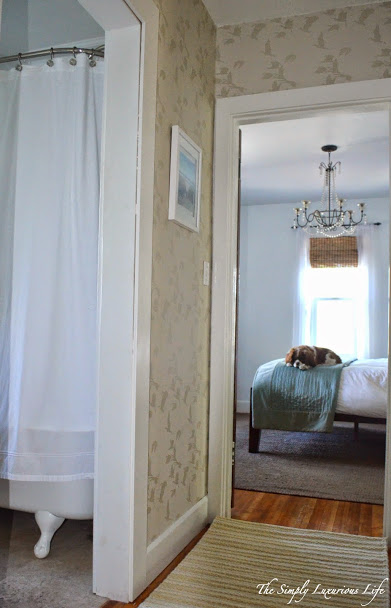 8. Reduce unnecessary time using technology
I am just as guilty as the next person for looking at my screen (phone or computer) when it isn't necessary and is simply out of habit. However, it was clear to me that constantly having my eyes on a screen was something that was not helping my stress levels. Put down the phone, plug it in to be charged and walk away. Once we find a spot in our day when we have completed the necessary tasks, and we do not need to be available for a text or phone call, put it in another room. Having it close by increases the likelihood that we will check it, just to see.
9. Talk to someone who is trusted and calm
When we talk to someone who knows us, understands our life, but at the same time can recognize when we need to breathe, reboot and not be so hard on ourselves, we are reminded why we need to connect with others. However, we also come to see the power in the types of people who are in our lives. It is during these stressful moments in our lives that we can be thankful we have built and nurtured such loving, supportive relationships because sometimes we cannot give ourselves the advice we know we need.
10. Turn on a relaxing playlist and turn off the news
Yesterday I shared an Everyday Jazz playlist which is often my music of choice when I want to take a deep breath and unwind. Whether at school, home or traveling, jazz, as well as classical is the remedy to lower my stress-levels and just get me tapping my toe, swaying my head or slowing letting go of anything that came before. While staying abreast of the news is important (we talked about how to find the right balance in this episode/post), too much can be detrimental. Finding an alternative that offers the comfort and pleasure that you are looking for is a simple click of a button away.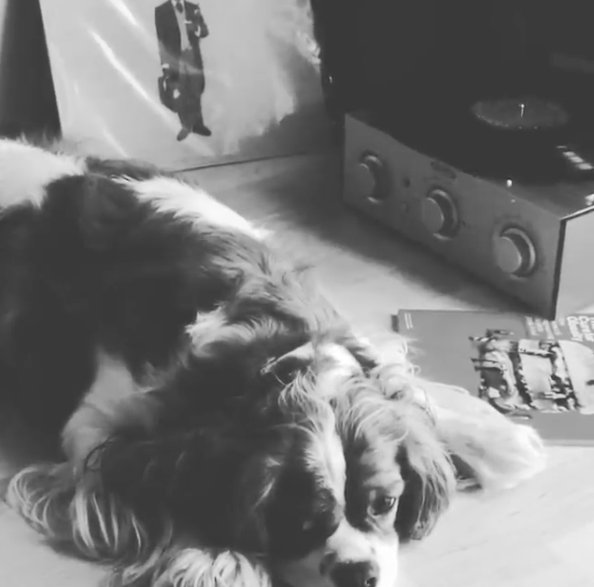 11. Sip some tea
The type of tea you choose will be up to you, but for me, since I have a high tolerance for caffeine, I always go to my black teas. The something hot, something delicious and something to sip slowly, slows me down and calms me down as well. Read this post from the archives regarding the many benefits of tea, as well as see my list of favorite teas.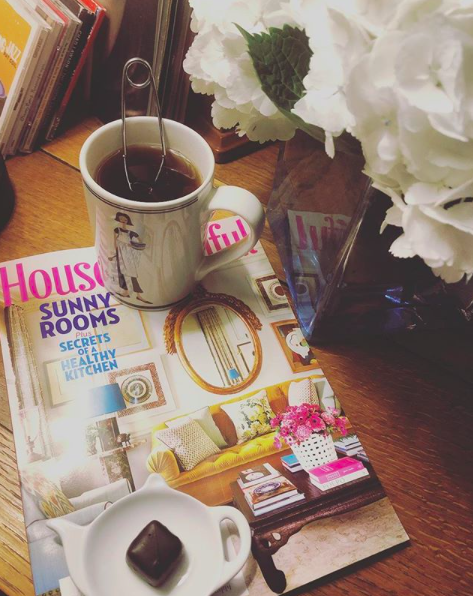 SIMILAR POSTS/EPISODES FROM THE ARCHIVES YOU MIGHT ENJOY:
~Why Not . . . Automate It? 12 Ways to Improve the Everyday
~How to Ensure a Bountiful Harvest (in life), episode #177
~Sign up for TSLL's Weekly Newsletter or the Book Release News Updates newsletter here
Petit Plaisir:
SPONSOR OF TODAY'S EPISODE:
---
Mon, 23 April 2018
205: What to Do When You Don't Know How the Future Will Unfold
~The Simple Sophisticate, episode #205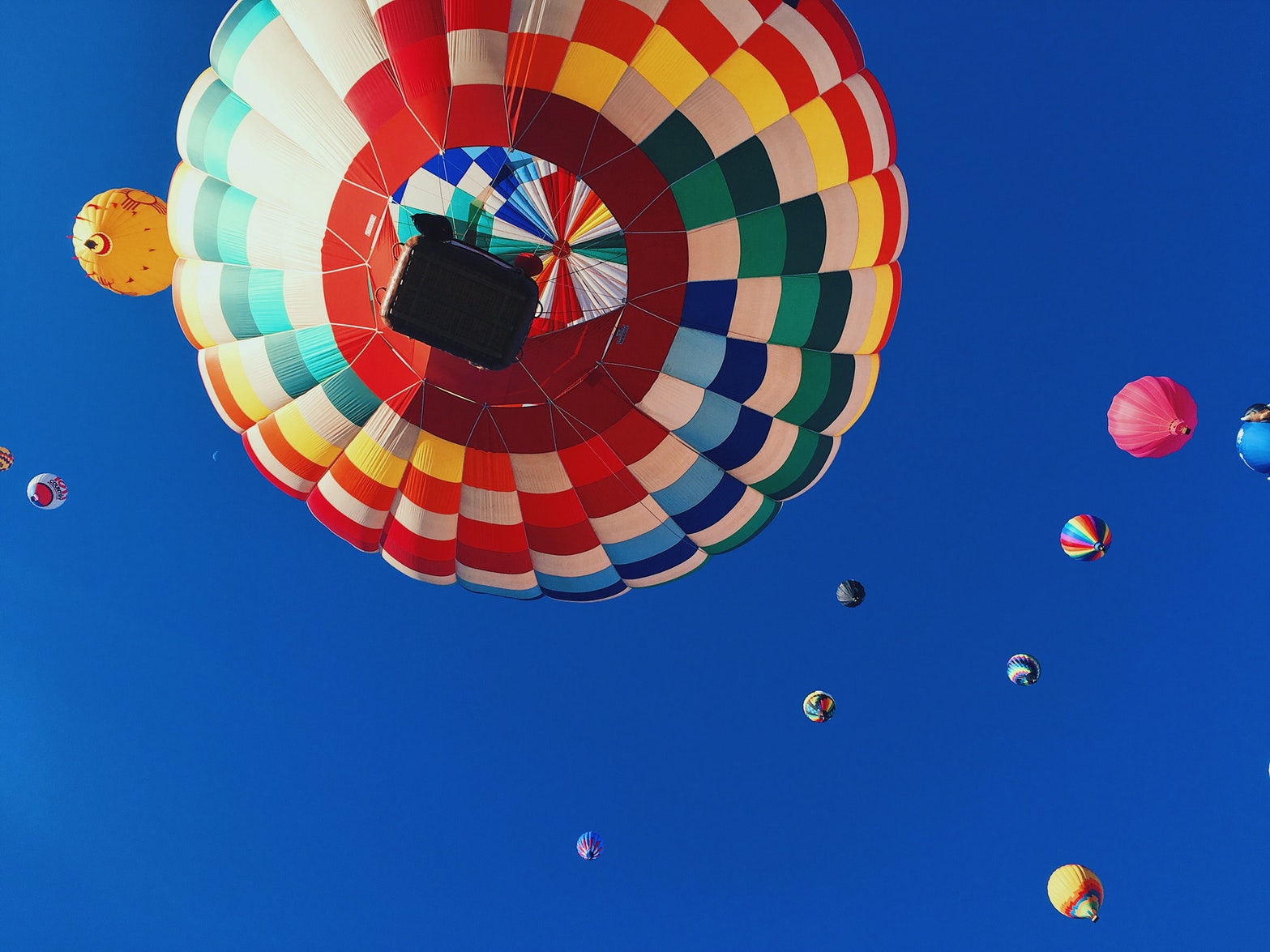 "Today's accomplishments were yesterday's impossibilities." —Robert H. Schuller
I was recently watching a documentary on Julia Child, and prior to meeting Paul, falling in love with French food and becoming the revolutionary figure she became in the food industry, there was a point in her life where she felt "ordinary", and not as special as she had assumed. It was shortly after the death of her mother to whom she was quite close and also during a time when a man she had been deeply interested in, married someone else. She returned to her parent's California home despondent and not sure of which way to go or with a clue of what to do with her life. Then World War II occurred and she chose to take part in any way she could. The rest is history in many ways, but this lull in her life provided a time of uncertainty about the future and a recognition that what lay ahead for her wasn't something she could predict or foresee. If you are someone who listens to their life, but also does all that you can to plan and put the odds in your favor, you, like me, have no doubt realized that there are still moments, some short in duration and some quite long, that seemingly give no clue how our lives will unfold. Such times are excruciatingly uncomfortable. Excruciating because we do not know if what we are doing is a lost investment or a wise investment. In such moments we begin to question whether we should have perhaps just "played it safe", not stretched so far, dreamed so vastly and swam so far from the shore. While I cannot sit here and write to each reader and confirm without a doubt that all of your dreams will come true, I can confirm that I am on such a ride right now and have been my entire life in many ways. But I have arrived on the other side of many of my worries in the past to see a beautiful reality that at some point along the way only seemed a dream, and in many cases, an impossible dream. Today I'd like to share with you eight things to either do or ways to shift your mind that will help you travel through these inevitable times that we will be introduced to along our journey should we be strong enough to walk away from the "safe" route. I put it in parenthesis because nothing is assured or 100% safe. In fact, when it comes to our mind, I have come to realize that we often have fear that our dreams won't manifest because we want them so badly. If we didn't, we wouldn't give them a second thought. In this instance, we are creating a sense of anxiety that we can actually let go of which leads me to my first point.
1.Make a plan and keep striving forward
It's one thing to be worried your plan won't materialize if you haven't done the work. It is an entirely different scenario when you have done the work. Now this is not to say that there is a cookie-cutter approach and then voila! what you want will appear. But the key is to do what you can, keep steadily moving forward, each day, little by little tending to the necessary business and tasks and let go of the "when".
2. Seek meaning
In Andrew Soloman's TedTalk regarding one's identity, he shares, "Forge meaning, build identity. Forge meaning, build identity. And then invite the world to share your joy." Another key to the success we seek, the goals we wish to attain is to strive toward something that is meaningful to you. Make sure you are seeking something that is of great value to you. If a particular political issue draws your ire as to how it is being handled, step forward in a manner you are comfortable with and work for the change you seek. As you begin to do so, you will be able to step into areas that you never thought you'd be comfortable going, but it will be your passion for the cause, if it is sincere, that will armor you from the most common doubts. Whatever you are working towards, so long as there is deeper purpose that is fundamental to how you live life or wish to live it, you will have infinite fuel to carry you along the journey.
3. Find the answers to the unknown questions
While we may not be able to find all of the answers we seek, the primary reason we are fearful is because of the ambiguity. When we know, we can relax. And based on my mistake of not fully understanding the benefits of taking my business to the next level (LLC or an S-corp), I wasted years and much money because I didn't ask the questions from people who know the answers. When I finally did as the questions from my now business lawyer, I could have kicked myself. My fears were assuaged because I had the answers, and the answers gave me back the power to make better decisions to determine my financial and personal future.
4. Reflect on your past
As I look back over my past and consider the other uncertain times and what eventually unfolded, I am reminded that so many unknowns that I could not have predicted eventually revealed themselves. So long as I refused to stop striving forward, opportunities presented themselves. The key is to keep striving forward, putting forth your best and most sincere effort, being present and being excited about what you will find. Use your past as a confidence boost and apply the lessons you learned along the way.
5. Leave the familiar path
Even if the crowd or others in your field have been successful doing something a particular way, it doesn't mean you have to travel in kind if that doesn't work or sit well or feel authentic to you. While it is always a good idea to look around to see what inspiration others can spark in you, as Oprah teaches, stay in your lane. Do it your way, do it well. I like to think of it as taking the time to learn the rules, but then breaking them as necessary as you move forward along your own journey.
6. A quick list to remember
Don't fixate on the worst - instead envision what you are working to materialize. We create what we believe, and our energy is finite. Focus on what you desire, use your imagination to make it your reality, rather than envisioning what you do not what to have happen. What you look for, you are more likely to find.
Don't become stuck in patterns that didn't work in the past - learn from what didn't work and do it differently moving forward. Perceived mistakes are not failures as they often reveal to us how we can do better next time with the next idea, or the next project.
Don't see the unknown as a threat, rather see it as a mystery for you to solve. Become your own version of Hercules Poirot, Sherlock Holmes, or Nancy Drew, and be the detective who discovers how it can all work out.
Don't throw your hands up and try anything, hoping something will stick. Be a savvy adventurer into the unknown. Know the past, understand how history has unfolded (the causes and the effects), and then take educated risks.
7. Become more comfortable with a little messiness
If every day each wheel of your machine called life was working smoothly, every email was answered in fewer than 24 hours, the house was always spick and span clean, every bill was paid in advance without a tinge of worry, and debts were paid in full each month even while we were investing, I would be dancing with glee the rest of my life. Some readers may be saying, but that is possible. Having seen what was going on in my life when such a vision was a reality, I can say only from my experience that I saw it as an opportunity to grow, to stretch, to see what else I was capable of, and so I took risks. I invested in my dreams. Now, as I advance in life, I do hope to become more settled, but the reason I kept stretching was because I knew there was more I wanted to experience, more ways in which I wanted to grow and more I wanted to explore. Because of these pulls and interests, I needed to take risks. And when that decision was made or being considered, my mind and my office (and inbox) were sometimes a mess. Not a mess to clean up, but a mess to work through, a mess that needed to materialize in order to strive toward a dream that I could not have made sense of at the time. But with time, each of us can see the beauty of what the mess can give us. We just have to stop thinking everything must be perfect all of the time. We need to allow our lives to be messy temporarily, sort through it, toss and keep what we should and then see the beauty that we were meant to find.
8. Become more comfortable with not knowing
Julie Benezet, who in 1999 was working as a director of global real estate for an online company called Amazon as they sought advice on how to best survive and grow their business, in her book The Journey of Not Knowing shares, "I noticed that when people take chances, they get farther ahead. Too often what happens is people go a more conservative route, because they don't want to deal with the uncomfortable feeling of trying something new when you don't know how it's going to turn out." The key to being willing to take these risks without knowing how they will work out is to become more comfortable with being uncomfortable. In this article she shares four approaches to further yourself in business when it comes to risk taking, and while you don't want to jump head-first without doing your homework, it is important to know that when you have already done the necessary work, you will still feel a bit of fear. Recognize this truth, become more comfortable with this truth, and it will set you free to soar. Whether it is the economy that we wish we could predict, the future of the government we live under, or whether or not our boss will say yes, or the weather will cooperate, the unknown is actually a norm in our lives. What lens we see this unknown through will determine how we navigate through the ambiguity, that while temporary, is inevitable. So take a deep breath, get out of your own way, follow the above eight ideas and enjoy the unique journey you are on. ~SIMILAR POSTS FROM THE ARCHIVES YOU MIGHT ENJOY:
~10 Things People Who Have Found Contentment Understand About Uncertainty, episode #100
~13 Life Truths to Remember About Making Progress
~7 More Signs You Are Moving in the Right Direction
~Ask Shannon Episode is coming soon!
Monday June 25th, the annual episode will go live and your question could be answered on the show!
Send your questions to askshannon@thesimplyluxuriouslife.com
Deadline is Tuesday June 12th
Ask anything about how to live a simply luxurious life (life inspiration, beauty, fitness, food, travel, France, books, etc.)
~Subscribe to TSLL's Weekly Newsletter, learn more here.
Petit Plaisir
~Visit an Independent Bookstore in your community or wherever you find yourself traveling.
"Consumers control the marketplace by deciding where to spend their money. If what a bookstore offers matters to you, then shop at a bookstore. If you feel that the experience of reading a book is valuable, then read the book. This is how we change the world: we grab hold of it. We change ourselves." ― Ann Patchett, bestselling author and co-owner of Parnassus Books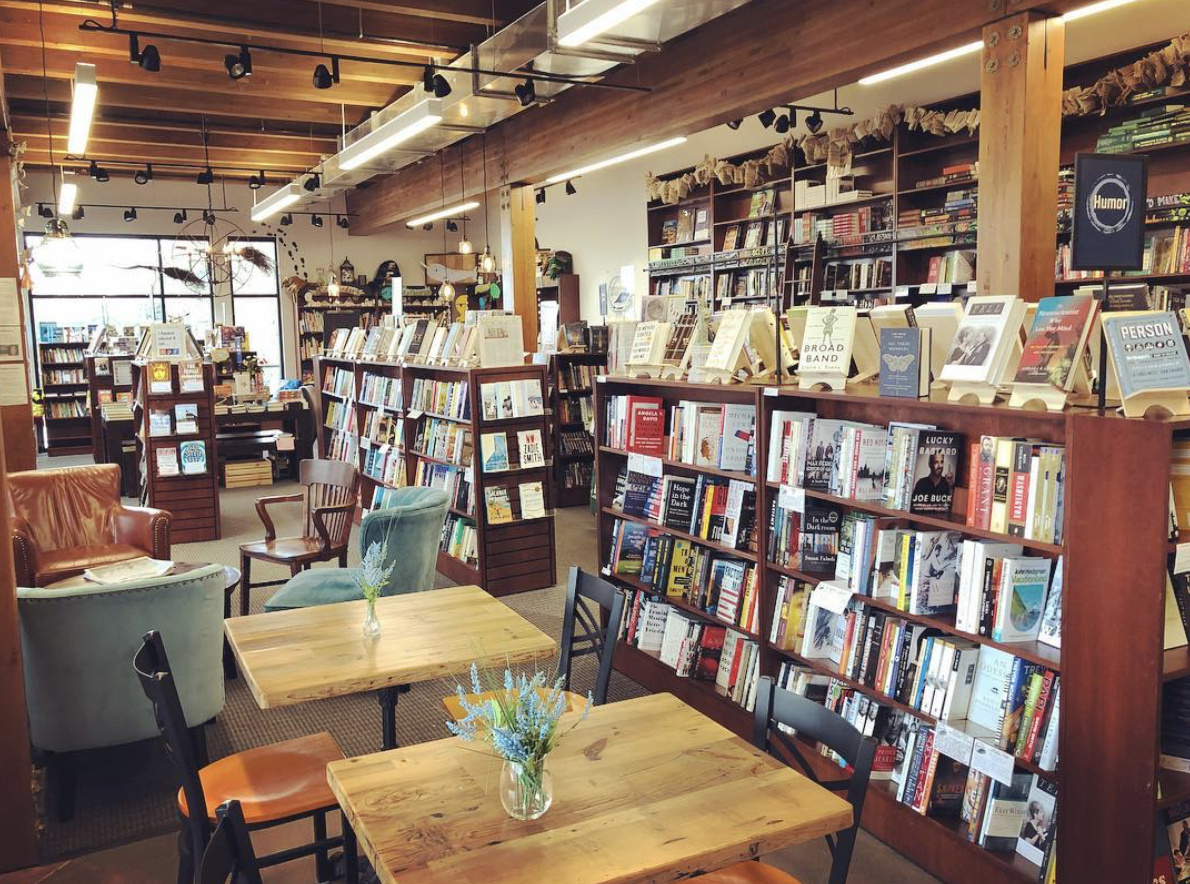 ~Roundabout Books, Bend, Oregon~
---
Mon, 16 April 2018
204: How to Build a Life Network to Optimize Your Professional and Personal Life
~The Simple Sophisticate, episode #204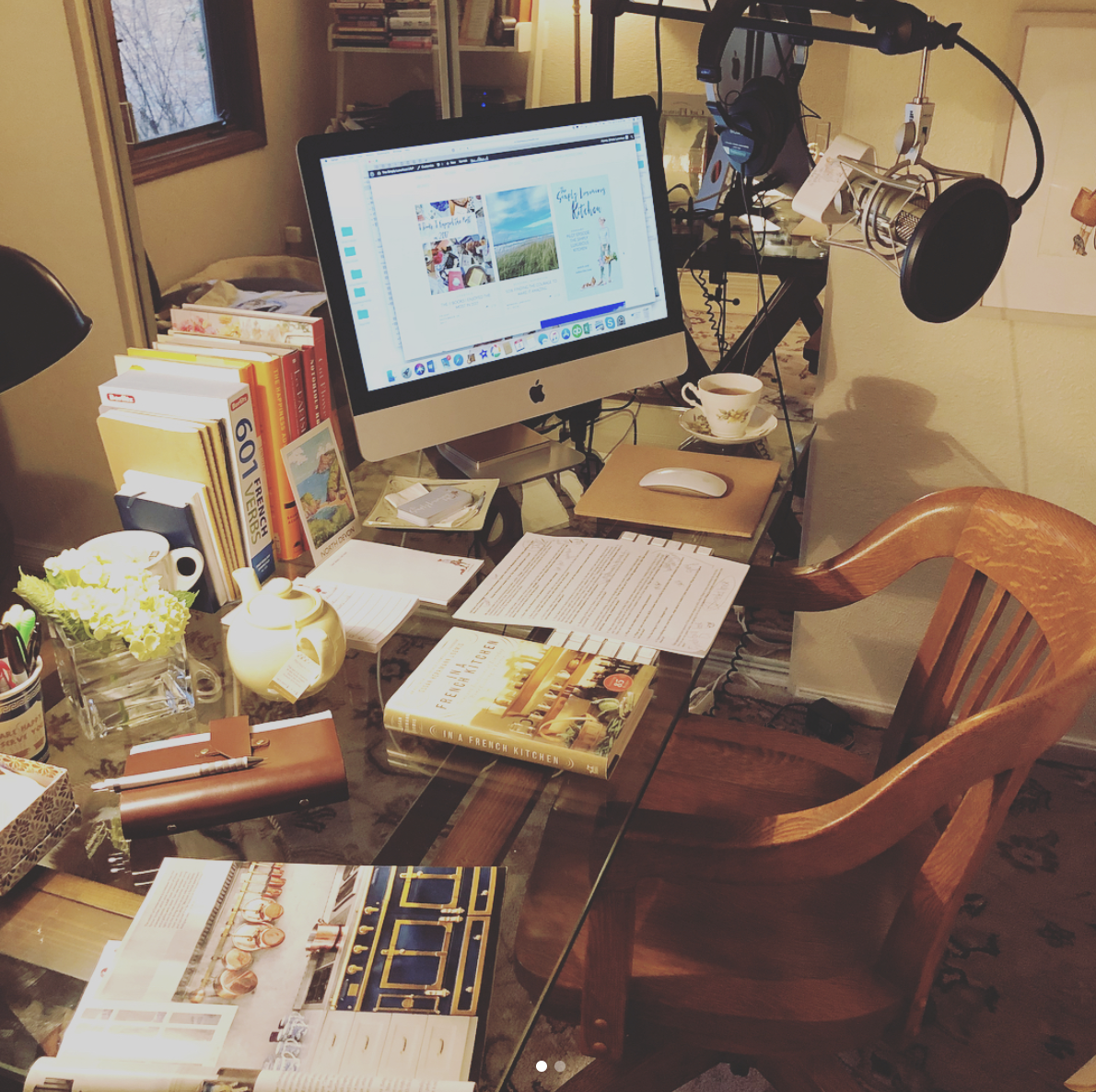 The Harvard Business Review pointed out in 2011 that there are many networks we each need in our lives to be successful. Looking at this concept from a business perspective, HBR shared that a manager and leader needs three networks to be successful: operational, developmental, and strategic. As I shared in this post written in 2014, whether at work or at home or while playing, we are our own brand. How we live our lives is a message to the world at large and more powerfully to those we share our lives with, so I wanted to incorporate these three networks into both our professional and personal lives. In successful entrepreneur Julia Pimsleur's book Million Dollar Women, she shares that while women tend to have strong personal networking skills, it is their professional networking skills that must be strengthened. Modeling what she encourages readers to do, Pimsleur's nonprofit and for-profit earnings of more than $20 million dollars demonstrate she knows how to network and network well. Offering masterclasses, coaching and workshops, understanding how to network and the importance of doing so is a skill, and we can all learn how to master it. It is important to note, in order to be successful in our careers, we must have our personal lives well-structured as well. And we cannot do it all if we want to do it well, so we must build what I am calling a Life Network that will optimize both our professional and personal lives. Today, I'd like to break these three networks down, and while using the definitions of each given by HBR, I will be applying them to both aspects of our lives. As I examined my own life, I made a list of all of the people, businesses, groups I interact with through any given year. Some I will see more often than others, some will only be once a year, but all of them are essential parts of my Life Network. I then added a few more to each list that may be individuals most people in certain walks of life need to thrive. Now there may be other networks you need or have in your life, so I have included the definition of each of the networks so that you can decide in which group they would fall based on what they bring into your life.
Operational
definition

: people you need in your day-to-day life; whose work you depend to do your work; these individuals do not work for you, but the work they do for you is what you depend on (as you cannot do it yourself) for success. Home experts: house cleaning, maintenance (plumber, contractor, lawn care, etc.)

Accountant
Web Designers
Illustrator
Editor
Lawyer
Real Estate Agentlandlord, loan officer, bank officers
Hair Stylist
Aesthetician (waxing, facials, nails, etc.)
Veterinarian
Dog Groomer
Dog Sitter
Babysitter/Daycare
House Sitter
Assistants (virtual or in office)
Even if you are not currently in the market to buy a house or maybe you are not working on a project with the contractors you will hire, maintaining that relationships, being cognizant that it is a relationship and being appreciative of it is the strength of your network. Whether it is the holiday extra tip that is given to your hair stylist, paying your bills on time when it comes to your accountant, editor or lawyer, being respectful of the reality that they are running a business, and having paying clients is what enables them to live and work and thrive, reveals how much you respect and appreciate the work they have done for you.
Strategic
definition

: it is all about tomorrow, looking to the future, creating opportunities or the fertile soil for opportunities to reveal themselves. Sometimes this network will overlap with operationalPersonal Trainer

Counselor
Financial Advisor
Doctor
Dentist
Supervisor in your field of business (i.e. administrator, manager, CEO, etc.)
No one can predict the future, but the longer we are in our fields professionally, and the longer we live in this world, the more we understand the causes and effects of events that occur. While we may not know precisely when or exactly how they will unfold, we can know that the economy will ebb and flow. We can know that people retire and new team members will be added; we also know that our good health doesn't just happen and interest doesn't accrue unless we invest. Putting the odds in your favor by being preventative with your health, saving intelligently and early for your retirement, building strong relationships with people within your work environment is being aware that there will be a tomorrow and you want to put yourself in the best situation possible.
Personal (HBR calls this network Developmental)
definition

: individuals to whom you can turn to for advice, to whom you can trust, a soft shoulder or sympathetic ear. These individuals help you consider best options for growth, improvement, reaching your full potential. 6 Types of Friends (a healthy social circle) - learn more here

Partner in life (spouse, boyfriend/girlfriend)
Spiritual Advisor (religious leader, meditation instructor, life coach, yoga instructor, etc.)
Mentor (also included in 6 Types of Friends, listed above)
Equals in your field of business (fellow colleagues: bloggers, teachers, CEOs, etc.)
Experts in other fields that don't compete with your field, but their business overlaps with yours
Resource for new information about anything of value (industry news, cultural news, etc.)
The premise of living well is to remain curious and continually seek new information. We are dynamic as human beings, and our world as well is dynamic. As much as we may want things to stay exactly as they are once we find a way of life that works best for us, we know that everything else is changing, and so too must we stay privy as well as a student of the world. However, the world can knock us down sometimes, so we must know where to replenish our strength as well as contribute positively to others' lives. So long as we remember we are always a work in progress and will always have the opportunity to grow should we choose, this network will enable us to do so in both our personal and professional lives. As someone who appreciates clarity where it is possible to have it, this list helps me not only be clear about what is necessary to reach my dreams, live securely and enjoyably, but also enable me to recognize that we are a part of a web of other people in this world, and we truly do not succeed on our own. While we may be have the dream, we need the team to help it come into fruition. While we may bring home the salary that pays the bills, we need to handle the money we work so hard for well, so that it serves us the best it possibly can. Lastly, so long as we are aware and appreciative, we will begin to build networks in all three areas that will improve the quality of our lives. ~SIMILAR POSTS/EPISODES YOU MIGHT ENJOY:
~Why Not . . . Create a To Be List?
~8 Ways to Become the CEO of Your Own Life, episode #40
~25 Must-Haves for the Efficient Office Desk, episode #60
Petit Plaisir: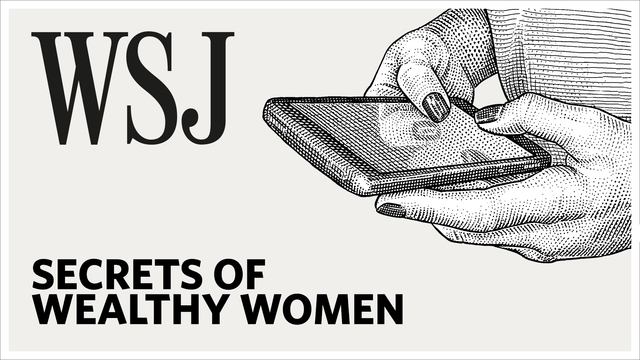 Sponsors of this week's episode:
~Image: TSLL's Office, via IG
---
Sun, 8 April 2018
203: M.L. Longworth's New Provençal Mystery and Life in Provence
~The Simple Sophisticate, episode #203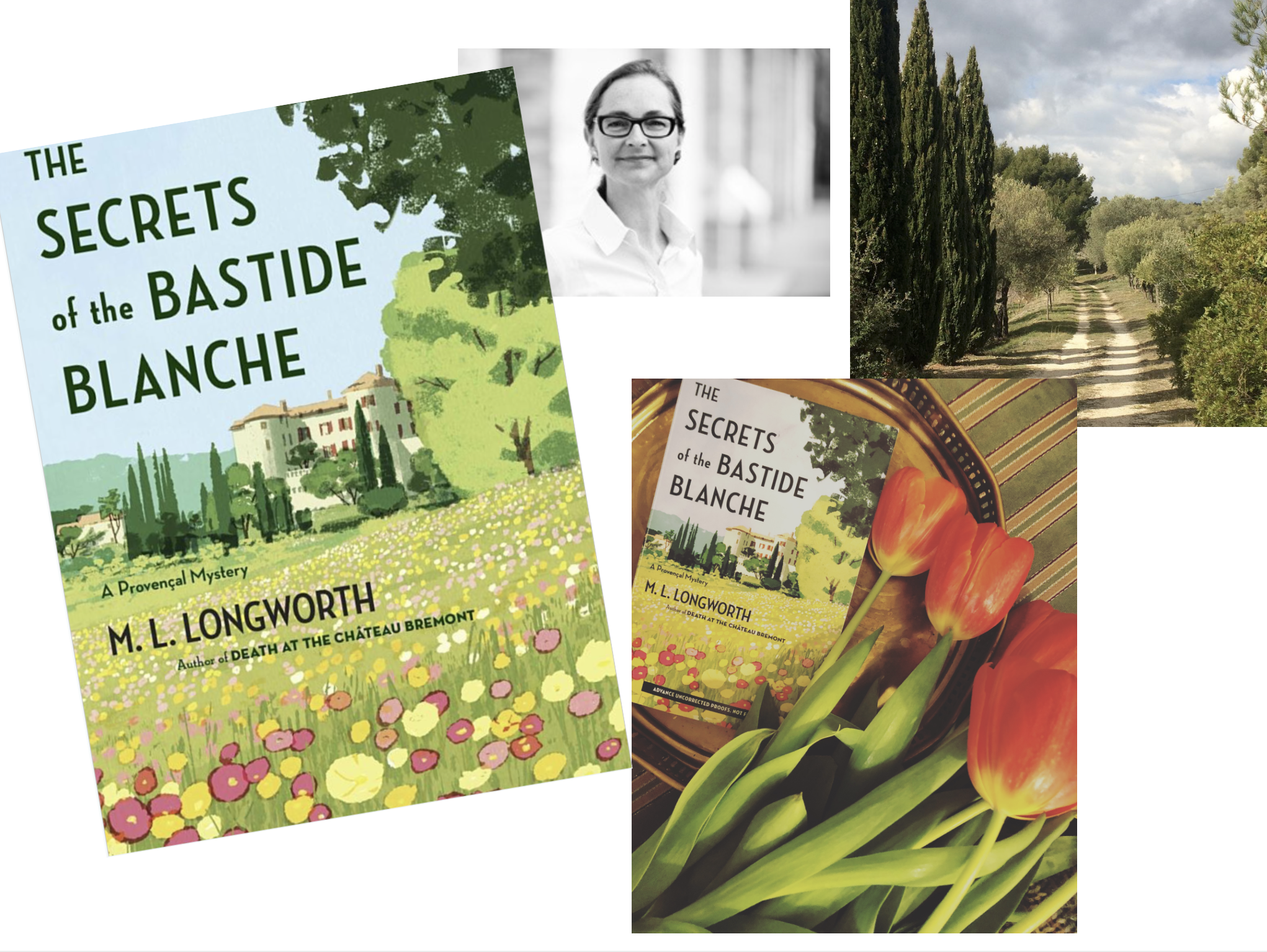 Author of The Provençal Mystery series, featuring Antoine Verlaque and Marine Bonnet, M.L. Longworth joins me on today's episode of the podcast to discuss her latest mystery in the series which was just released on April 3rd, The Secrets of the Bastide Blanche. Having lived in Aix-en-Provence for more than 20 years, M.L. shares insights into her daily routine, what she most looks forward to when it comes to Provençal spring cuisine as well as shares tips and recommendations for what to pack might you be traveling to the region. As a writing professor at NYU's campus in Paris, I also had the opportunity to ask her about her writing process and how she instructs students to find their narrative voice. Most importantly, we talk about the plot for her new novel The Secrets of the Bastide Blanche, where her inspiration for her lead characters comes from and other details that fans of her series will love to be privy to (I know I was). Be sure to tune and don't forget to enter the giveaway on Instagram (details shared below).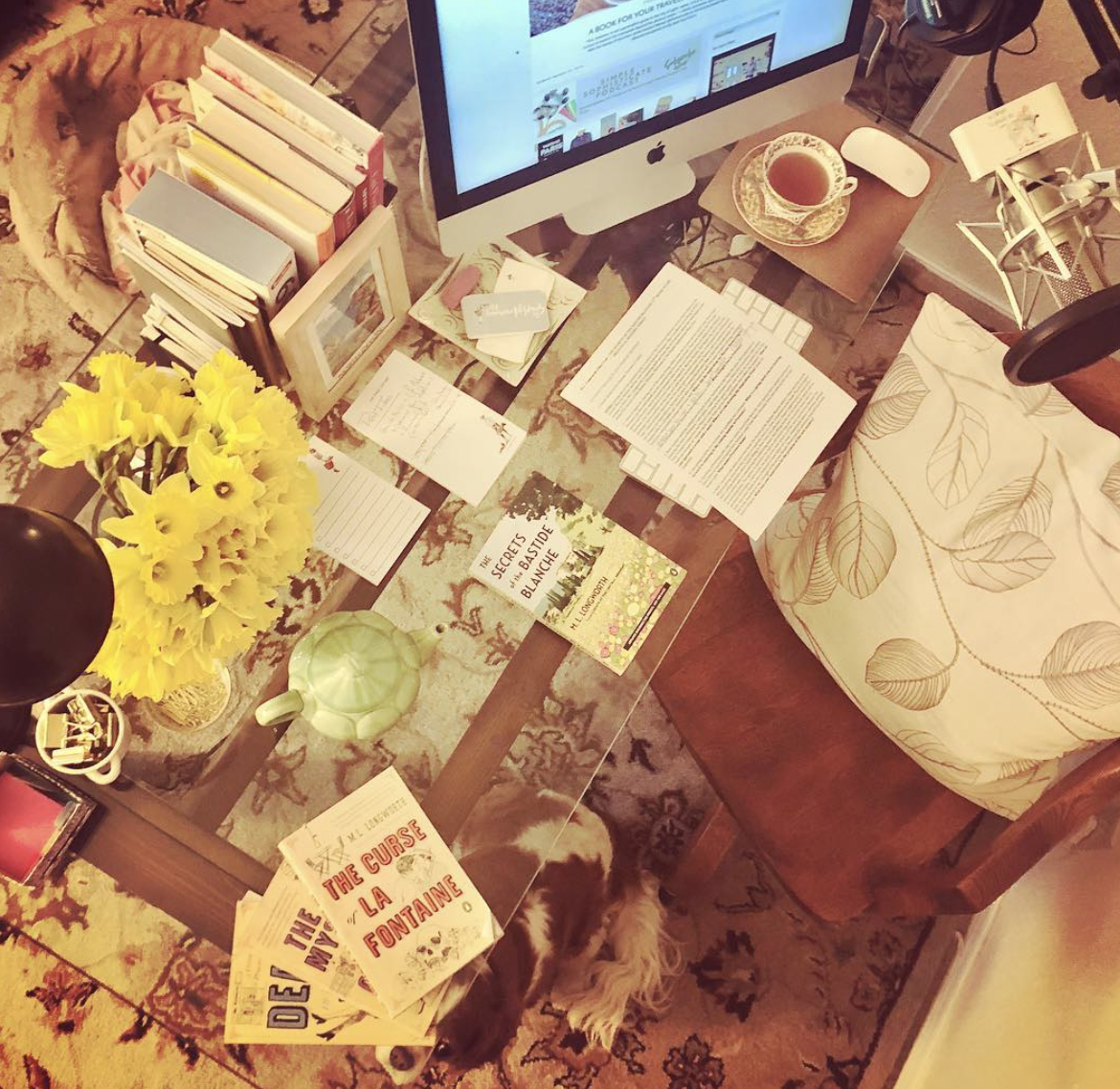 ~TSLL's office (Norman waiting for his treat) pre-taping of my interview with M.L. Longworth, shared on Instagram~
Read M.L. Longworth's entire series in order:
Learn more about M.L. (Mary Lou) Longworth:
~Listen to past French-Inspired episodes of The Simple Sophisticate here. ~Sign up for TSLL's Weekly Newsletter or learn more here Shop Les Tropezienne sandals discussed in the episode: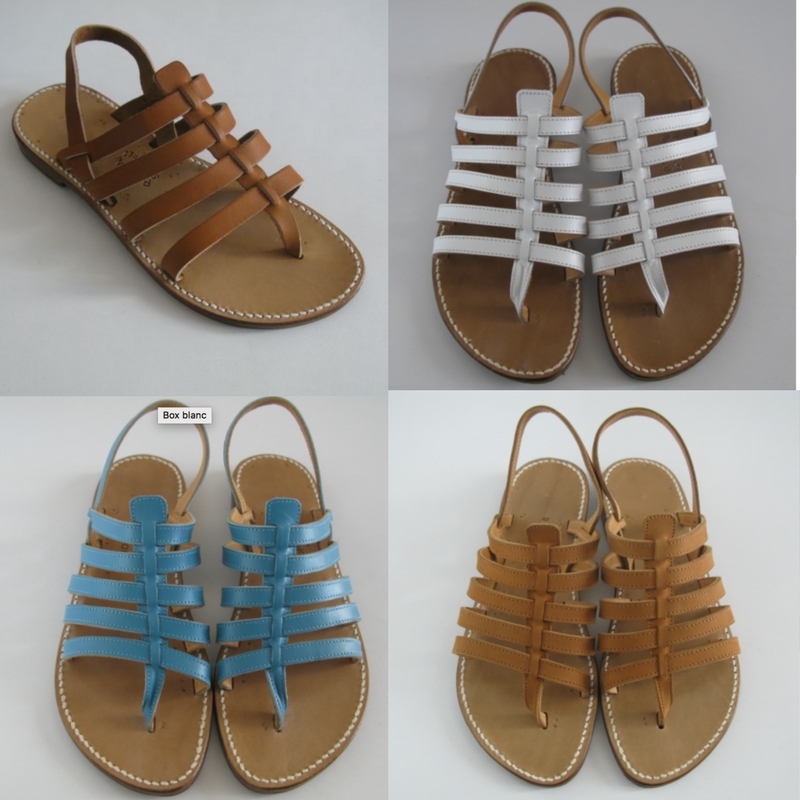 Giveaway
Three lucky listeners/readers will receive:
How to Enter: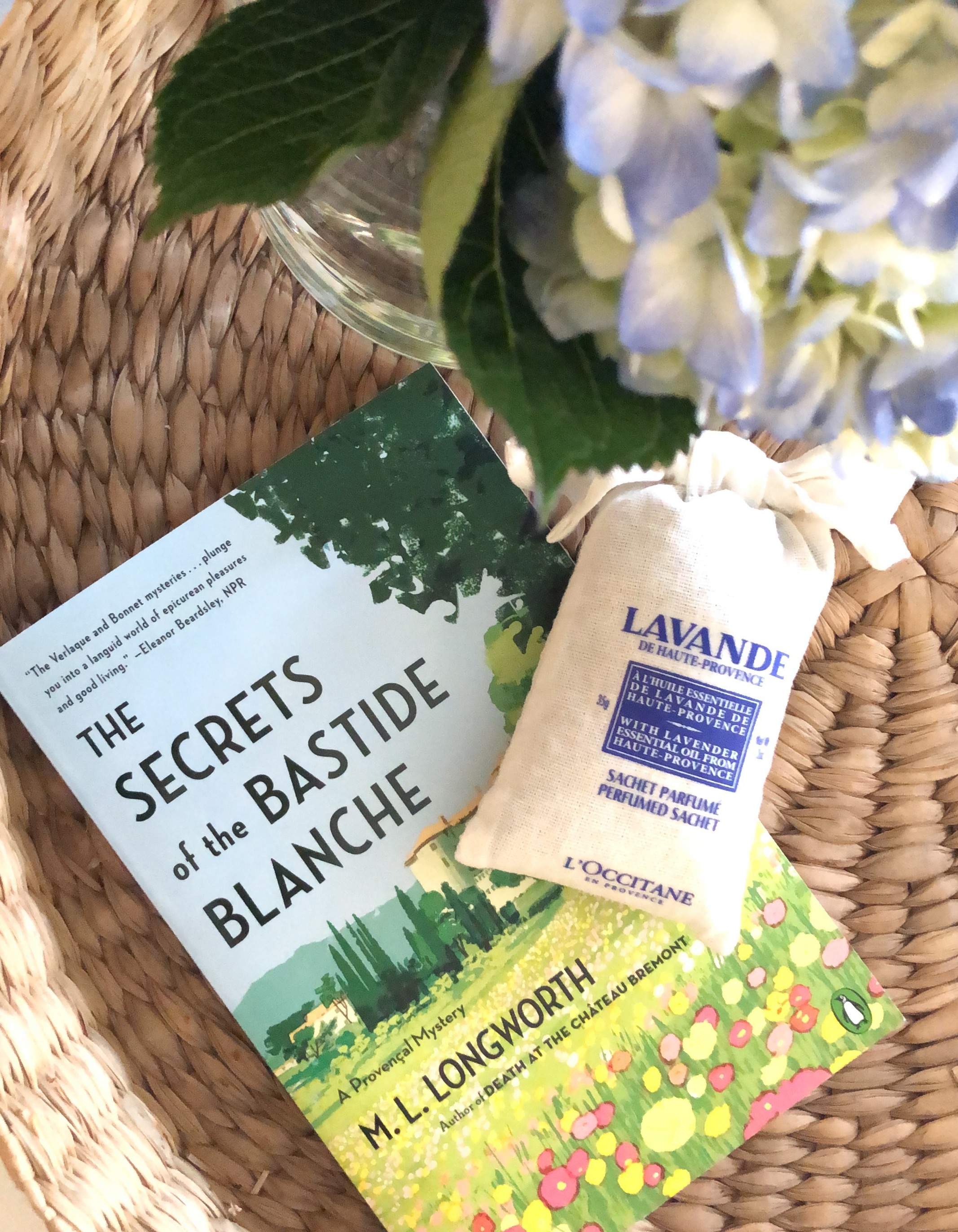 ---
Mon, 2 April 2018
202: Stylist Tiffani Rogers on the Spring Trends of 2018
~The Simple Sophisticate, episode #202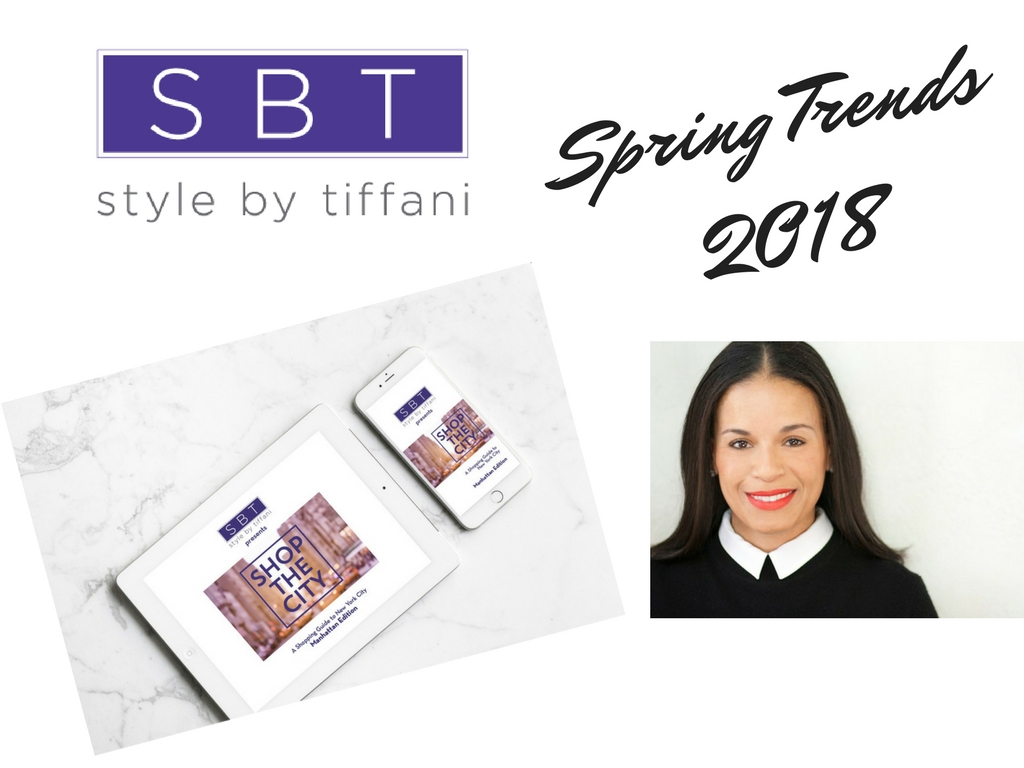 In today's episode of the podcast, stylist Tiffani Rogers of Style by Tiffani returns to talk about the trends of the spring season. Be sure to tune as she will share what to invest in, designers to check out as well as how to style a shirtdress and what to do with the trend of the ruffle. Tiffani also announced the new version of her Shop the City Guide (Manhattan + new Brooklyn additions) which just became available this week. As podcast listeners and blog readers, she is extending a discount for her must-have shopping guide (even if you aren't visiting the city, she provides links to their websites and social media accounts to enable you to shop the boutiques she trusts and highly recommends). Visit and follow Tiffani Rogers:
Items, Designers, Etc. discussed in this episode: ~Johanna Ortiz -
view all of her collections here
have a look below at a few of my favorites from her Spring 2018 collection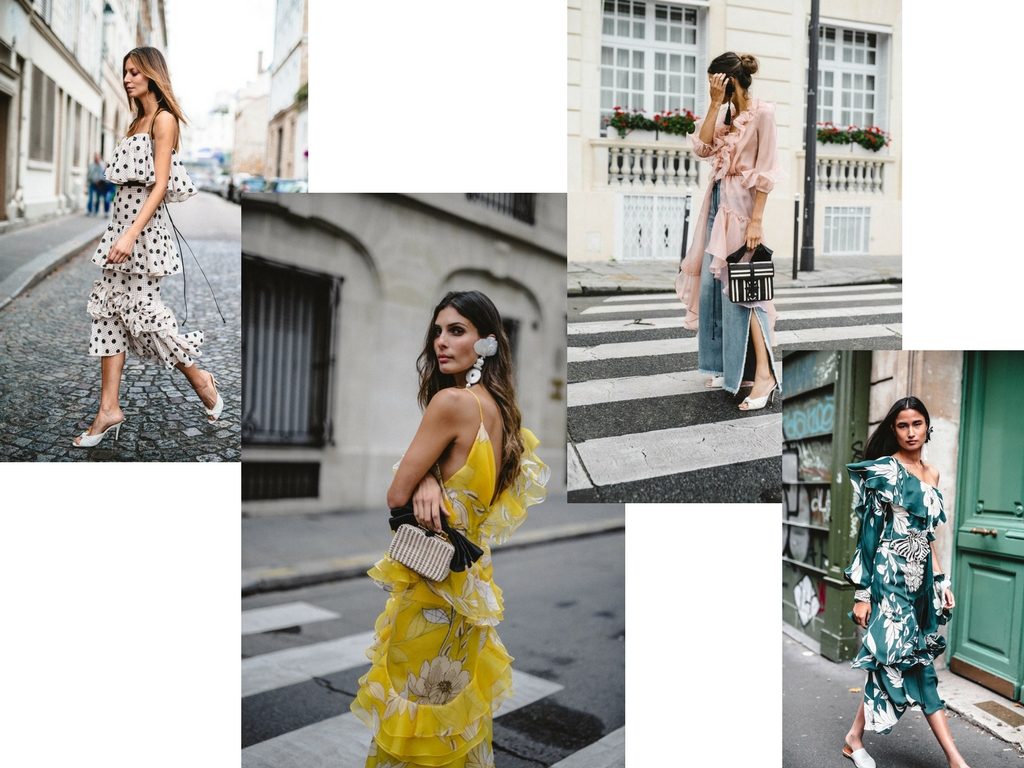 ~Tory Burch pink leather sneakers (many other colors available)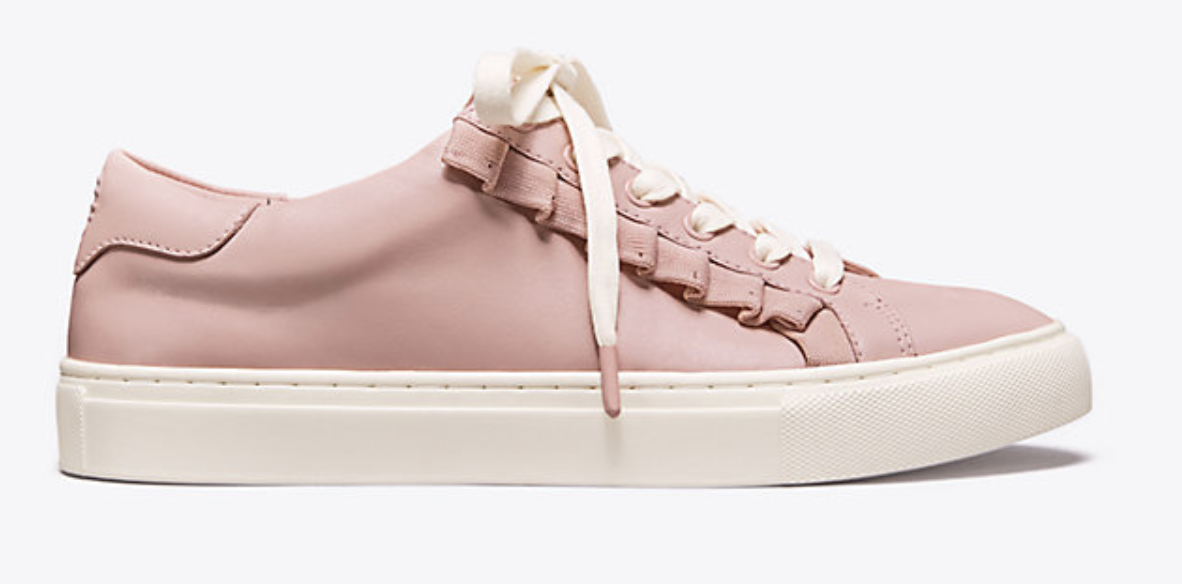 ~Queer Eye, season 1 (episode #196, Petit Plaisir, trailer included at the end of the post) ~The RealReal ~Listen to past episodes with Tiffani Rogers below:
~episode #156, Self-Awareness, Relationships, Style & the Met Gala
~episode #129, Talking Style, New York City & Sales
~episode #111, A Discussion about Quality over Quantity in Fashion & Life
~Shop TSLL's annual Spring Shopping Guide now (just released April 1st)
100+ hand-picked spring clothing items
shop directly from the post
navigate the trends (which ones to spend or save on)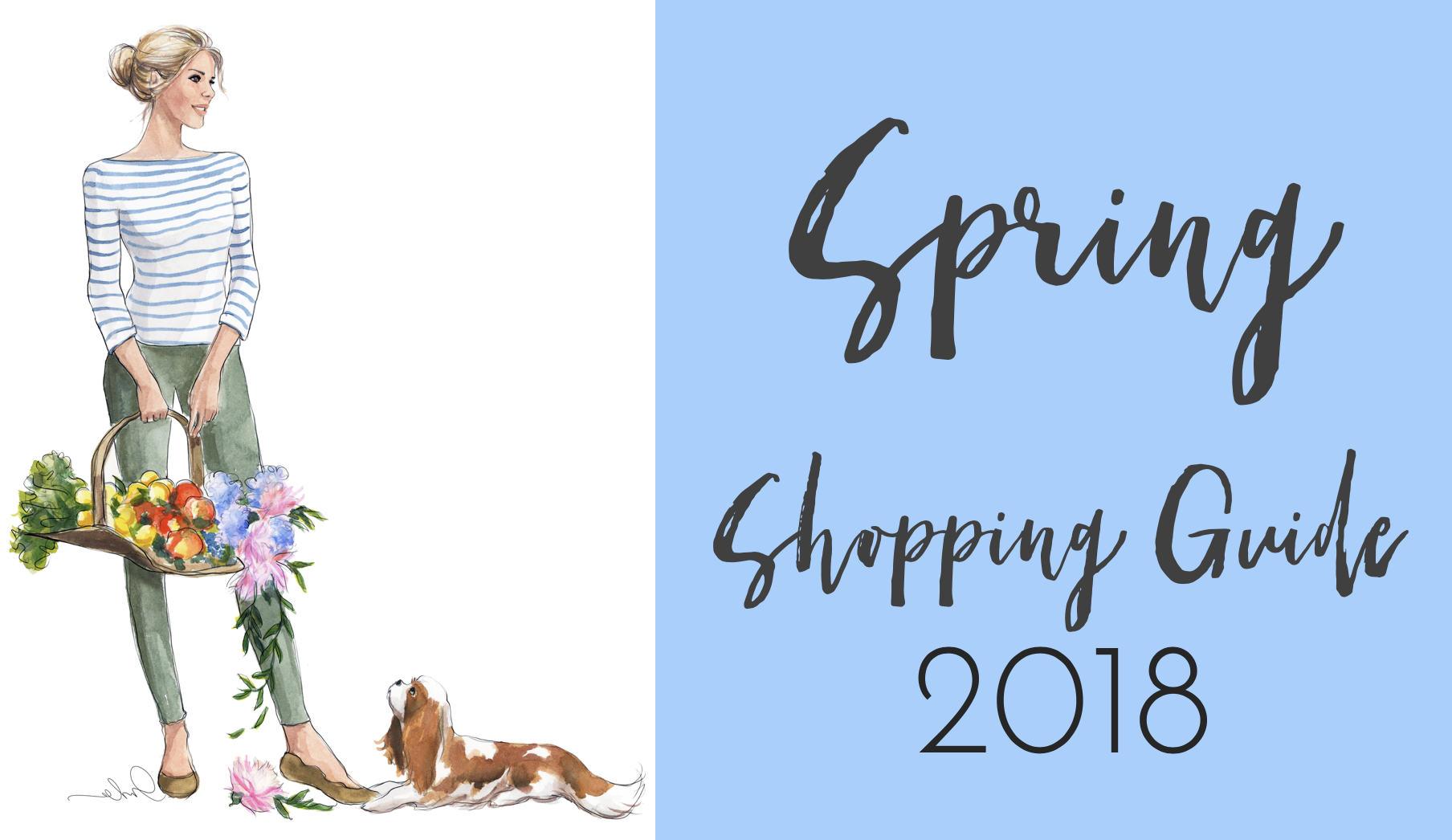 Petit Plaisir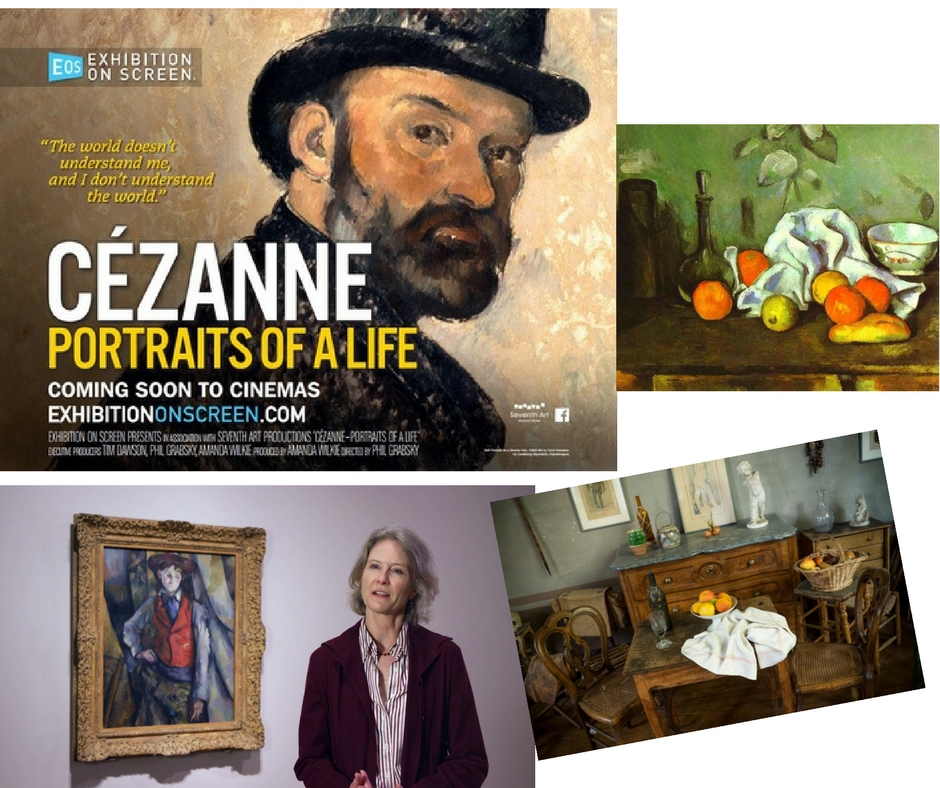 https://youtu.be/P4L_0PUMeb8
---
Mon, 26 March 2018
201: Design an At-Home Strength Training Program That Works
~The Simple Sophisticate, episode #201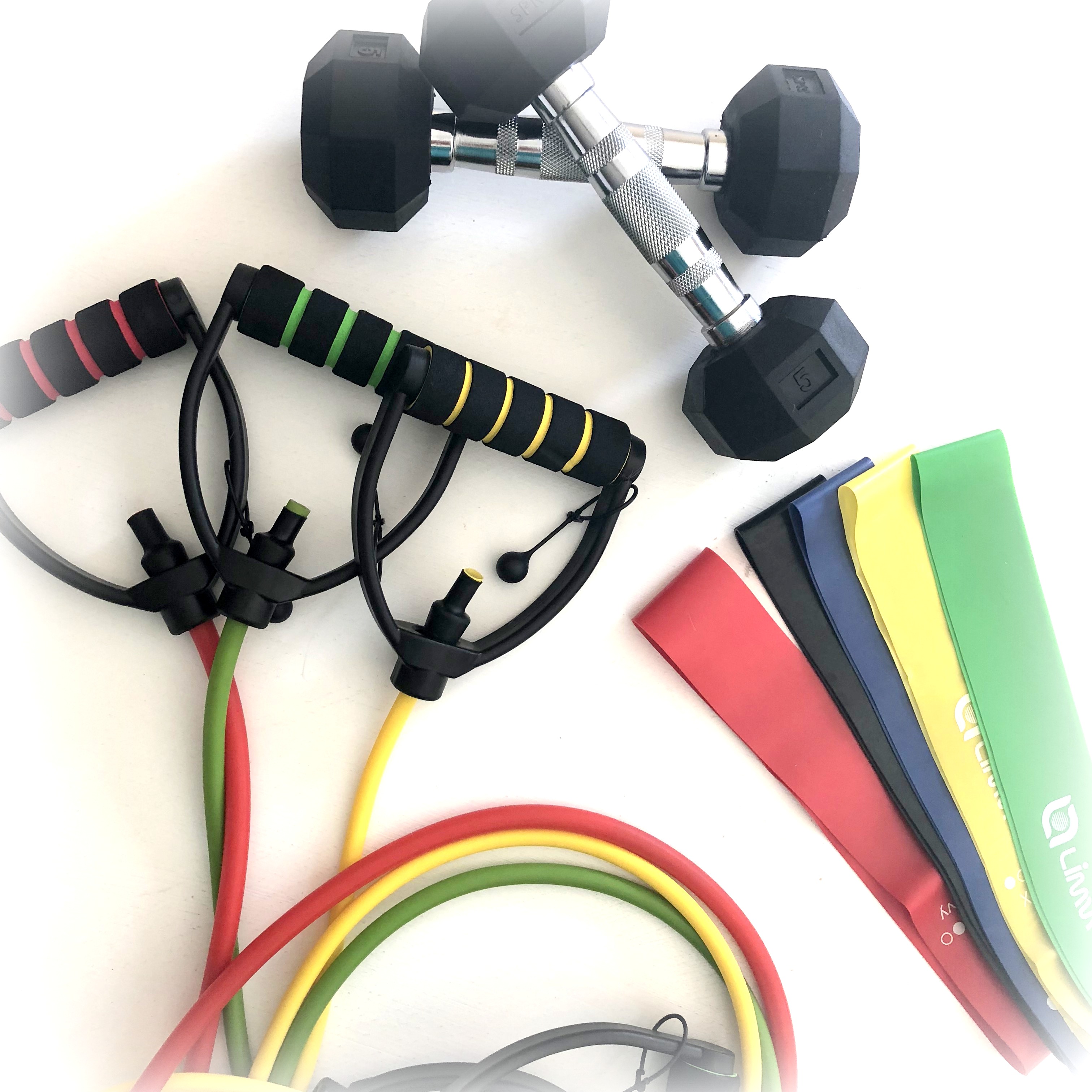 "Exercise should be regarded as tribute to the heart." —Gene Tunney
Disspell the myths, push through the pain, discover what you do not know so the wrong information no longer holds you back. The concept of good overall physical health is a tripod: aerobic, strength and flexibility. A regular regimen which includes these three components will offer a firm foundation of lasting health. When we pair strong physical health with emotional and mental health, we are a mighty force with the potential to live well. As 2018 began, one of my resolutions was to improve the quality of my strength program. As I shared in TSLL's first book, in chapter six which focuses on health and beauty, my approach to creating a strength program is to hire a personal trainer for at least one session and hire them to help you design an at-home working routine. Having done this more than thirteen years ago, I realized I may need a refresher to my routine. The opportunity to work with an expert in the field of fitness as well as health and nutrition was something I didn't want to squander. Yes, I know the basics of health. As a collegiate athlete who has competed at the national level, and throughout my entire childhood, as well as coached varsity volleyball in high school, I knew the general concepts of proper form, body awareness and possible exercises. What I didn't have was accountability and someone to push me further than I would push myself. After all, having the energy and the time to accomplish what I want is typically the biggest obstacle I run up against, as I have a feeling most of us do, when it comes to changing the quality of our lives. It's not that we don't know better or don't want to make the change, it the ability (willpower, time, support) that is lacking. Wanting to gain as much benefit from my sessions as possible, I had a list of questions in my mind to address my concerns and questions as well as a clear set of objectives I hoped to attain. Objectives:
an effective strength routine I can complete at home
a challenging routine that keeps my body toned, lean, and strong
to habituate in my mind the act of the created routine
Questions & Concerns:
How to not become bulky, what causes this to happen?
What should I eat and when to support my objectives?
How often and how long?
What equipment do I really need at home to complete my routine?
For ten weeks, each Monday, I met with my personal trainer at a local gym. For an hour we went through a training session which was different each week. Later in the week, I would take an hour at home and follow that particular week's strength routine, fitting in a total of two strength routines each week. Part of the reason I hired the trainer for 10 sessions was to accomplish my third objective: to create a habit. Sure enough, now that I have been on my own for two weeks, every Monday afternoon or evening, I carve out 1 hour and get to work. I have chosen a day that works best with the rest of my schedule (blogging and teaching, as well as my walking schedule with the dogs). I have also found tending to my first strength routine of the week on Monday is a wonderful way to start the week as I feel I have accomplished something that does take a lot of willpower, and at the beginning of the week, I have far more than I would have on even Tuesday, let alone Wednesday or Thursday and especially Friday. The component my trainer made available through our sessions together was her knowledge of eating well paired with proper fitness. As a nurse and health coach, she answered many questions that I raised as well as offered a multitude of different ideas for eating well and what to eat directly before and after my training sessions (good carbs and protein). The benefits of regularly incorporating a strength routine into your overall health regimen are immense now and throughout your entire life (US Supreme Court Justice Ruth Bader Ginsburg at the age of 85 just released her new book The RBG Workout which include many of the exercises in my new workout - planks anyone?), and below are the most important reasons to create a plan that is effective and consistently adhered to as reported by the Mayo Clinic.
Reduce the potential of osteoporosis in later years. Bone strength is greatly increased with regular strength training.
The calories keep on being burned. Metabolisms increase, caloric burn continues long after the workout and thus a leaner body results (so long as the eating regimen is in proper alignment).
Can reduce chronic pain and health maladies such as back pain, heart disease, depression, diabetes, arthritus and obesity.
Improves the mind's agility. Some studies have revealed a connection between regular strength training and the mind's ability to learn new skills and improve memory and analytical thinking.
The truth about about strength training and losing weight is that as The New York Times reported in 2015, if we do not pair our physical fitness — both aerobic and strength training — with a diet of moderation and balanced nutrition, we thwart the positive results that can be possible. (read: How to Enjoy Eating Every Day and Love the Results, episode #165) What does my new strength training entail? Below are the components.
2-3, 45 minute - 1 hour sessions each week
Goal each week: work out both upper and lower in either individualized sessions or combo sessions

Visit WorkOutLabs.com to see in illustrations as well as build your own routine based on the part of the body you want to train.

Begin with a 5 minute aerobic warm-up: walking, rowing, stairs, etc.
Determine what will be the focus: upper, lower or both
determine how many sets and how many repetitions in each set

I usually choose to do three sets of 10, or graduated, 12-10-8; four sets if I am feeling as though I have energy
Begin with the most challenging items first (to boost your confidence and get them out of the way)
Incorporate abs into every workout by simply keeping them tight to maintain your balance and proper form.
Create circuits of 2-4 different exercises, each with their sets and repetitions as it creates "segments" for your workout.

Example: Ab workout — knee tap crunches, plank hold and hallow hold (each 10x or 10 seconds, 3 sets of each)

End with a full abdominal segment

5 segments is usually what I include in strength routine
Drink water throughout

Never back-to-back sessions

Equipment used

:

An elimination or reduction of the following foods

:

pasta
alcohol
highly processed foods
added sugar

Sample Lower Body workout

:

5 minute warm-up - walking or jumping jacks or jump rope
walking lunges, air squats, 1 leg deadlift (10x, 3 sets)
sled down and back in the hallway (see image with Norman in the chair below), kettlebell squats, knee to chest with 1 second pause (works the abs and arms as well). 3x, 10 each or 10 yards for the sled each way.
banded kickbacks, ball hamstring curl, ab sit-ups, wall sit (3x, 10 repetitions)
ball v-up, reserve side lung (3x, 12-10-8 repetitions)
ab work: leg lifts, with weight behind head to overhead, oblique twists, straight arm pulses; 12-10-8

Sample Upper Body workout

:

5 minute warm-up - see above
inchworm with pushup, walking lunges with bicep curl, shoulder taps, wall touch sit-ups; 4 sets, 5-10 repetitions
push ups, upright row, chest press; 3 sets, 12-10-8
tricep curl, row, box push-up, lateral raise, overhead press, bent over fly; 3 sets, 12-10-8
ab work: wall touch, knee touch, knee to chest, plank knee to chest; 3 sets, 10 repetitions

Sample Combo workout

:

pick and choose 2-3 of each workout above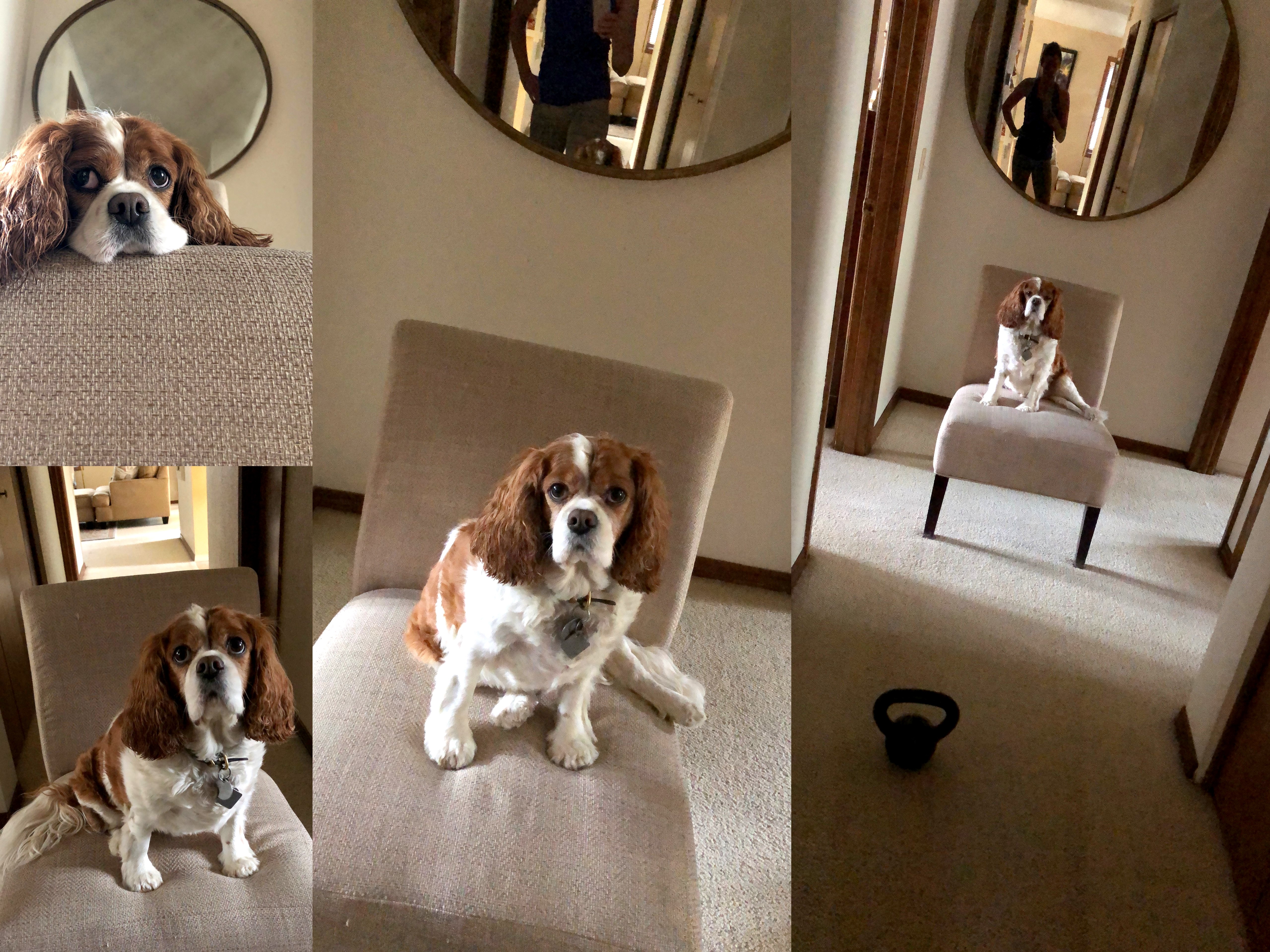 ~Norman as weight on the "sled". Counter-clockwise beginning in the lower lefthand corner: (1) First go-round, Norman are you ready? (2) after two lengths of sliding - I've got this; (3) Are we done?; (4) I am exhausted as you look, but anytime you want to push me again, I am here.~
Results and Outcome Thus Far The positive changes I have seen 12 weeks into my new strength training are gradual, but promising. While I do not get on a scale as muscle mass weighs more than fat, I instead pay attention to how my clothes fit: are my pencil skirts tight or do they easily slip on? which loop in my belt am I using? Can I fit comfortably into my jeans? While our bodies do fluctuate throughout the month, understanding our body's rhythms and how we feel after eating certain foods is part of understanding and determining whether our bodies and thus our health is on track. One improvement I have noticed is that my ability to hold poses in yoga has improved which is something I have always wanted to do since I began yoga more than seven years ago. And one of my fears was not realized (bigger shoulders). Yes, my shoulders and arms are slightly more defined, but they are no larger than they were when I wasn't doing my strength training. With the attention to a well-rounded arm strength routine, my entire arm is more capable of holding my body. One detail that was an important point for me to learn was that my body will swell up approximately 2-3 days after a strength training session. While I knew it would be sore (and it was especially so after the first week's session), I didn't realize it was also sweeling due to the body and muscles attempting to heal itself. It is important to note this temporarily change because it will feel (because it is) as though your muscles are expanding, but they will heal and in 2-3 days, the swelling will be gone. Since I keep my weights small (5lb for arm workouts and use high repetition), bulkiness is not something to fret about as was one of my questions from the beginning. The key to losing inches or maintaining the weight we have if that is the goal is to eat smart but not deprive ourselves and workout consistently while mixing up the routine we do each time to keep our muscles on their toes. I don't know if I'll ever fit into size 4 (US) jeans again as I am currently between a 6 and an 8, but the size doesn't matter so much anymore as my goal is to keep my body healthy and strong so I can be hiking, paddleboarding, taking yoga classes and cross country skiing well into my 80s and 90s, as well as go on lengthy walks with my dogs. I hope my experience has helped you, and while this is my tailored routine based on my time with a personal trainer, I do encourage you to seek out an expert in fitness and nutrition who can give you a personal plan for strengthening your body as well. As an investment in our health, I am confident you will see great value in receiving answers to questions you may have regarding your health and fitness journey. ~SIMILAR POSTS/EPISODES from the ARCHIVES YOU MIGHT ENJOY:
~Why Not . . . Lose Those Last 10 Pounds?
~To Get and Stay in Shape: Keep It Simple, episode #190
~15 Things to Do to Not "Feel Fat", episode #52
~Learn more and sign up for TSLL's Weekly Newsletter
Petit Plaisir
~Learn more about why I love this book in a full review here.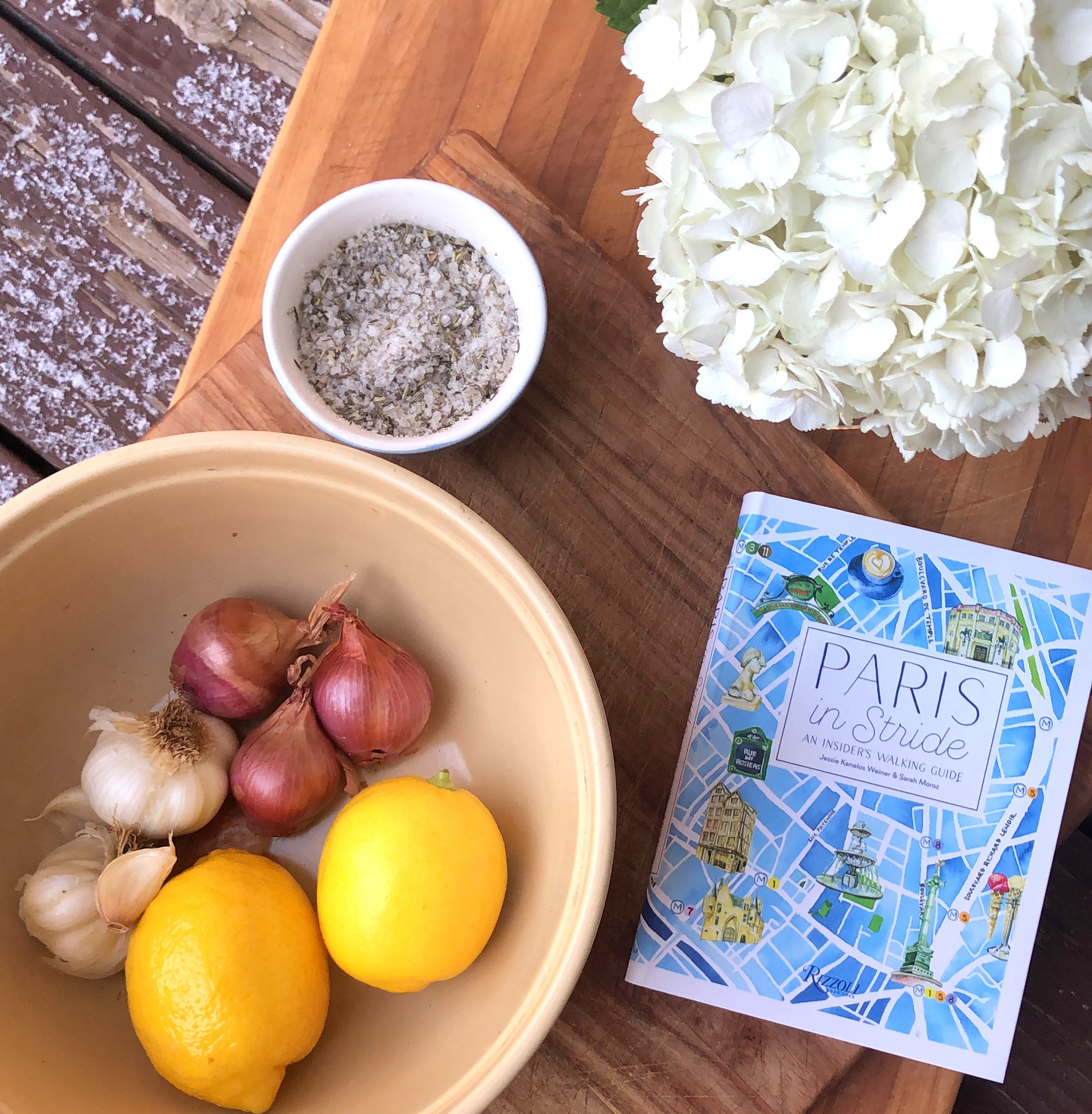 ~Sponsor of this week's episode:
---
Mon, 19 March 2018
200: Spring Cleaning to Welcome Mother Nature's New Year! 22 Ways to Start Fresh
~The Simple Sophisticate, episode #200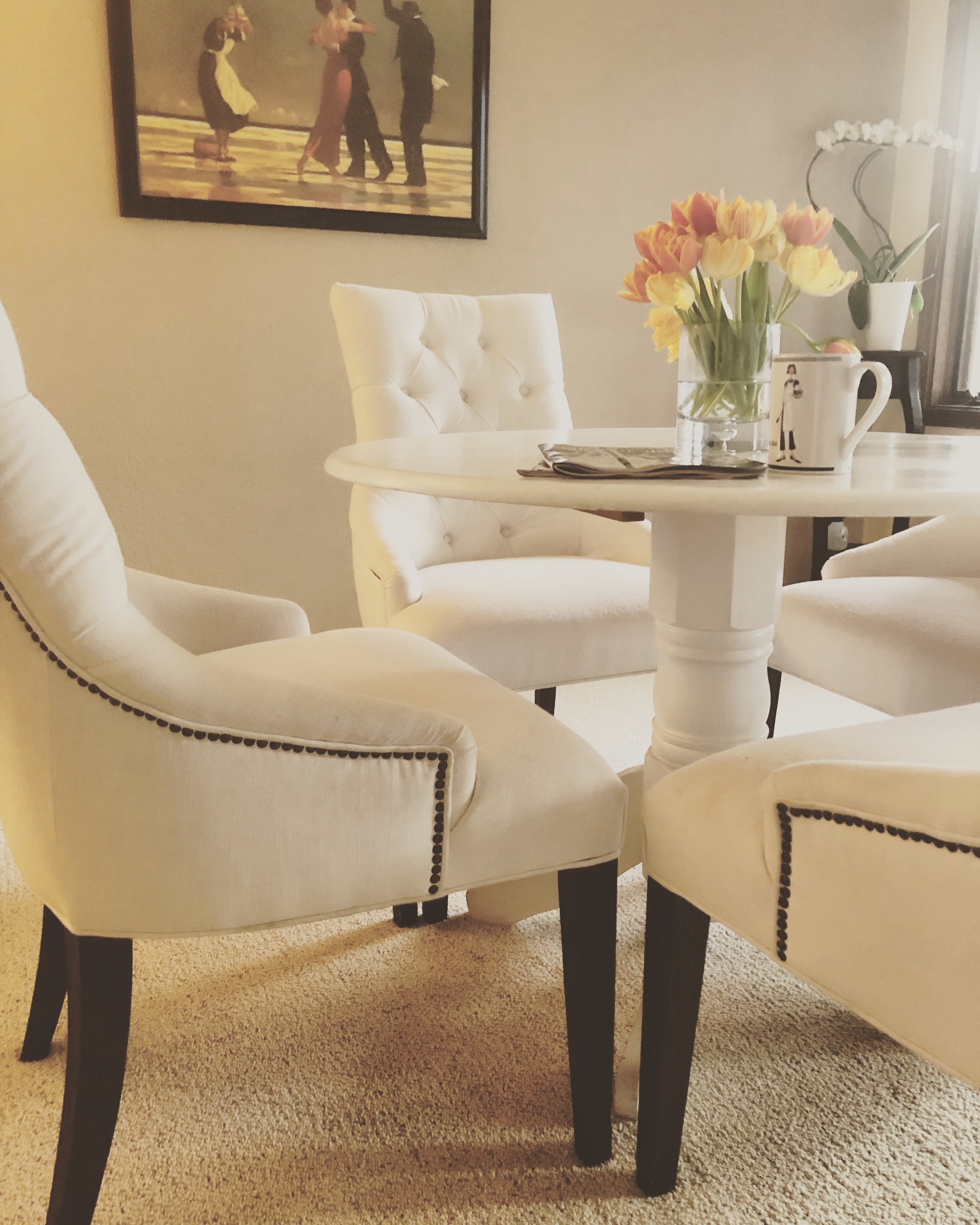 On Tuesday morning at 9:15 Pacific time in the western hemisphere spring will arrive. No weather prediction can change this reality. Even if it continues to snow where you live (the snow in England and France this past weekend have made me feel as a kindred spirit to the residents as we had snow this weekend as well), the calendar affirms, it will be spring at this time on Tuesday. But no matter when the snow decides to cease falling, we know it will (and even when it does, it melts nearly as quickly, non?). What I have found to be a wonderful activity during such times, along with indoor projects that must be completed, is to tend to spring cleaning of the home. And when the sun comes out, spring cleaning in the yard as well. So yes! Spring cleaning has begun! And oh, does it feel good! (Too cheesy?) Last week, my white burber carpets received their bi-annual thoroughly cleansing (see above), and in so doing returned a brightness to the house. Simply tending to these seasonal tasks, whether we do them or hire someone due to our time constraints, when we do, we begin to officially shift forward to the new season that is beginning. And as it is spring, a fresh start, a feeling of renewed opportunity and revitalized energy. Below are 22 spring cleaning tasks to perhaps welcome into your annual routine as you too say goodbye to winter and hello to the much anticipated spring season.
1. Let in the light! Clean the windows
As soon as you are able to get outside and the sun is expected to shine nearly all day (although a cloudy day is claimed to be best as the cleaning solution will dry less quickly, reducing the amount of streaks), take a couple of hours to clean the windows inside and out. My mom always made a point of washing windows in the morning to enable the ability to see better the streaks as the natural light is shining more directly through the windows (you can also do this in the evening, but again, we're usually tired or have other plans). And the approach is simple, grab a bucket of water and vinegar, the newspapers you just recycled from yesterday's or that morning's reading session and before you know it, you will be bathed in more sunlight. (Yes, newspapers are a great option instead of rags - they are not only cheaper, but will not scratch the glass and are quite absorbent - learn more here.)
2. The floors (and rugs, although not as often) get their special treatment
If you have carpet, welcome in a carpet cleaner, if you have hardwoods, follow the special instructions of care for your particular wood floors. Typically a damp mop (not wet mop) with a few drops of dishwashing liquid is all you need to do (in fact, some experts recommend doing this monthly). Here is a list of recommendations for wood floor care from RealSimple. If you have area rugs, deep cleaning them need only be every 3-5 years as over-cleaning contributes to too much wear and tear.
3. Tend to the window coverings
Whether you have blinds or drapes, dust, wash or send to the dry-cleaners for special careful cleaning.
4. Clean the dishwasher
House Beautiful in their annual spring cleaning guide recommended giving your dishwasher a deep clean, and with the amount of use most of us give our kitchen time-saving machine, it is a good idea. Using a special dishwasher cleaner pack (this one from Cascade will remove the grease, odors and limescale and includes two for fewer than $14), run it with an empty dishwasher and begin the new season with a "like-new" dish-cleaning machine.
5. The remainder of the Kitchen Triangle: the stove and the refrigerator
Give your refrigerator a thorough clean out and cleaning, something I like to do bi-annually as well. Not only does this enable an opportunity to see which staples you have regarding condiments, etc., but it also is a great opportunity to organize your refrigerator into sections. For example, keep your meat and proteins in one section, your cheeses in another, your fruit in one bin and your vegetables in another. Also, drinks have their designation as well. Especially if you are living with others, but even living by yourself, when you give the refrigerator a quick glance before you head to the market, you will know exactly what is needed for your weekly capsule menu shopping. And, do not forget the stove. I will admit, I do not like sticking my head in an oven (for many people who have self-cleaning, just turn it on to work its magic while you clean the refrigerator), or maybe that is just the English teacher in me, but since I do keep tin foil at the bottom of my stove, I find many messy clean-ups are avoided. So find a sturdy oven cleaner, put some gloves on and tend to this annual task. The more regular we do, the less daunting it will be each time.
6. The linens beyond sheets
While bed sheets are typically cleaned every week or two weeks, wash the duvet cover, the coverlets, the throws, the pillow shams and any other linen that does not get regularly weekly attention. Some of these items may need to be taken to the dry-cleaner, so allow for 1-2 weeks to be without. Perhaps you are going on a spring holiday, so plan on taking your linens to the dry-cleaner before you leave, so when you return your linens are returned as well as fresh and clean for the new season.
7. Flip and clean the mattress
A simple flip or rotation of your mattress is easy to do to prevent overuse in one area. As well, vacuum your mattress to remove any unwanted debris.
8. Sinks and faucet cleaning
If you have found you have lime deposits around faucets in your house, HGTV offers a simple solution: Lay a papertowel over the area, pour vinegar over the top and let it sit for an hour. After the allotted time, the lime should have softened, making it easier to remove.
9. Make the stainless steel shine
Now this is something that can be done each time the kitchen is cleaned, but its worth doing for spring cleaning as well. Again HGTV shared this gem: using a spray bottle full of 50% rubbing alcohol and 50% water, clean your chrome, glass or stainless steel finishes and polish to reveal their brilliance.
10. Assess and organize the pantry
In January I shared one of my winter projects which was to organize my cupboards, which for me includes my pantry items. Similar to cleaning out the refrigerator, when we know what we have, we know what we need. Here is a list of the 34 items to keep at all times in your pantry, or épicerie (episode #109).
11. The closet clean-out
Bi-annually, clearing out, assessing and reorganizing our closet is a wonderful idea to prevent overspending, but also enable savvy purchases as the new season begins. I have detailed how to approach this task in a dedicated post, so if you're curious, be sure to take a look.
12. Seasonal clothing swap
Now is the time to take your winter coats, sweaters and scarves to the cleaners for their annual maintenance. Perhaps you took your spring and summer items in the fall, but if you haven't take them now so they are ready to shine with the beginning of the new season.
13. The walls need your attention
This may sound odd, but while we are surrounded by the walls of our homes, we often do not see them. Cobwebs can form, dust accumulates especially if furniture is in front of them, and all it takes is a simple damp cloth wrapped over a broom stick (to reach high points by the ceiling) and an extra hour or so of a day. If you need to clean stains from the wall, use a few drops of dishsoap, then go over it again with a clean damp cloth to remove the soap.
14. Clean the cushions of your furniture
Pull the cushions out from your sofa and chairs and clean underneath as well as the cushions themselves. You will most likely just need to vacuum them both, but doing so will ensure that all is clean whether it is seen or unseen.
15. Put away the winter
Whether you have certain decor, wreaths, candles of a darker hued color or books that align with the winter season, take this time to swap them for the spring and summer editions. While you are doing this, you are also able to do a little extra cleaning that may not get your attention each week.
16. Bring forth the outdoor furniture
While this may be something you, as I, don't get to do until April, it is still a seasonal ritual to tend to. Bring out the lawn furniture, the patio chairs and tables and giving them a good wash with soapy water. Then the pots come out as well as soon they will be filled with fresh blooms from the nursery.
17. Clean the trash cans
Indoors and out, suds up the trash collectors and wash and rinse them out. A simple task that is quite satisfying.
18. File away taxes of 2017 and organize the office
Most of us have completed our tax returns or will be soon, so now organize them and place them where they need to be and move forward into the new year. As well, dust the shelves, countertops, desktops of your work space. Dust the screen of your computer, dust the top of your printer and other machines you may have and why not bring in at minimum a bud vase for a touch of spring to enjoy as you work?
19. Update your podcast subscriptions
I recently tended to this task as many of the podcasts I had on my list were no longer offering new episodes, so I went through and streamlined my podcast subscriptions to include only the ones that were still offering new episodes as well as episodes I continued to always select to listen to on my walks and travels.
20. Clean and organize your handbags
This may seem obvious, but our lives get busy and before we know it our totes are carrying receipts from two months ago, lipgloss that has been empty and who knows what else. This shouldn't take but a few minutes, but sometimes we have to be reminded of the simple organization that makes a big difference in our daily lives. As well, our wallets need our attention: why do you need so many of others' business cards in your wallet, do you use that particular rewards card anymore? Slimming down your wallet feels good as well.
21. Assess Makeup and beauty supplies
While these tasks can be done at any point in the year, the inspiration behind spring cleaning is an opportunity to start fresh and what better way when it comes to our beauty than to make sure our supplies enable us to shine our brightest. Clean your brushes as well with simple facial cleanser mixed with warm water until it is bubbly and dunk, dunk, dunk and then rinse.
22. Bad habits out, good habits in
Admittedly, when there is less sun, as there is in the winter, it affects our mood, some more than others, but either way, it does play a role in our emotions. Take a moment before you step forward into spring, as we continue to gain more daylight each day for the next three months, to assess what habits are working for you, and which are not. Sometimes simply having more daylight to tend to what is a priority makes a difference in our successfully acquiring the habit. Whether it is meditating in the morning, walking in the evening, eating more seasonally ripe produce or turning on classical music to start your day instead of the news (in episode #197 we looked at the benefits of classical music), spring gives you an opportunity to be more successful, because when our moods are improved, the confidence we have in ourselves to be successful with whatever we pursue also has a better chance for improving as well. Ultimately each one of us will tend to what we need to start fresh with this new season. Perhaps a handful or more, but maybe just one or two of the ideas spoke to you. Whatever you choose to do to welcome spring, and literally or figuratively clean out the clutter of the old season, be sure to take the time to do so as I am confident you will be giving yourself a bit or a signficant bounce to your step as the excitement of what the new year has in store begins to come forth. Welcome the spring season and may this first week (beginning tomorrow - Tuesday) be an auspicious omen for what is to come. ~SIMILAR POSTS/EPISODES from the ARCHIVES YOU MIGHT ENJOY:
~Why Not . . . Celebrate a New Year with Spring's Arrival?
~Why Not . . . Spruce Up Your Spring Wardrobe?
~Subscribe to the weekly TSLL newsletter
Petit Plaisir:
~Learn more about the author who is a professor emerita at Smith College here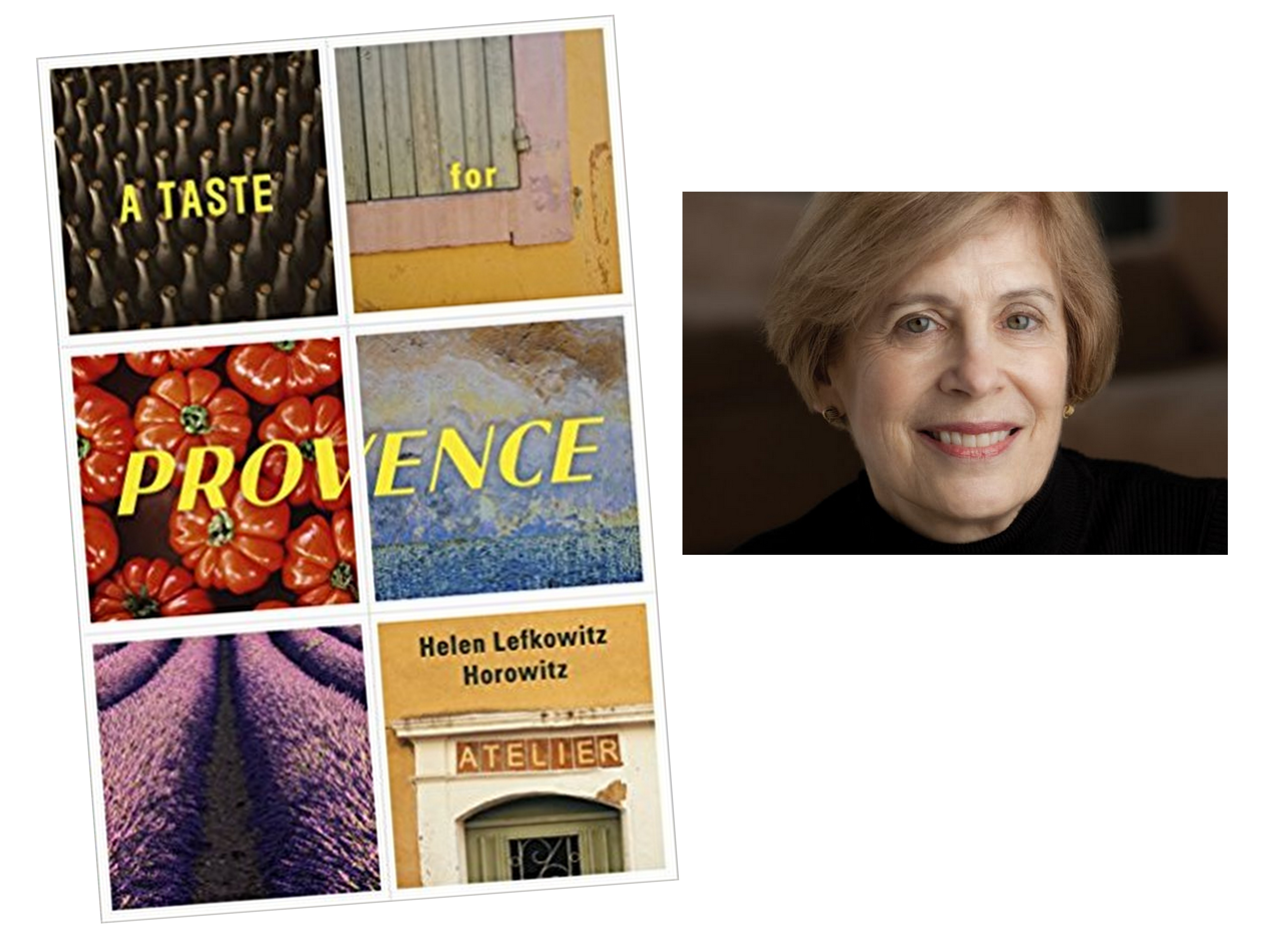 Sponsors of this week's episode:
Image: TSLL's Instagram
---