Mon, 25 December 2017
Top Episodes of 2017: The Simple Sophisticate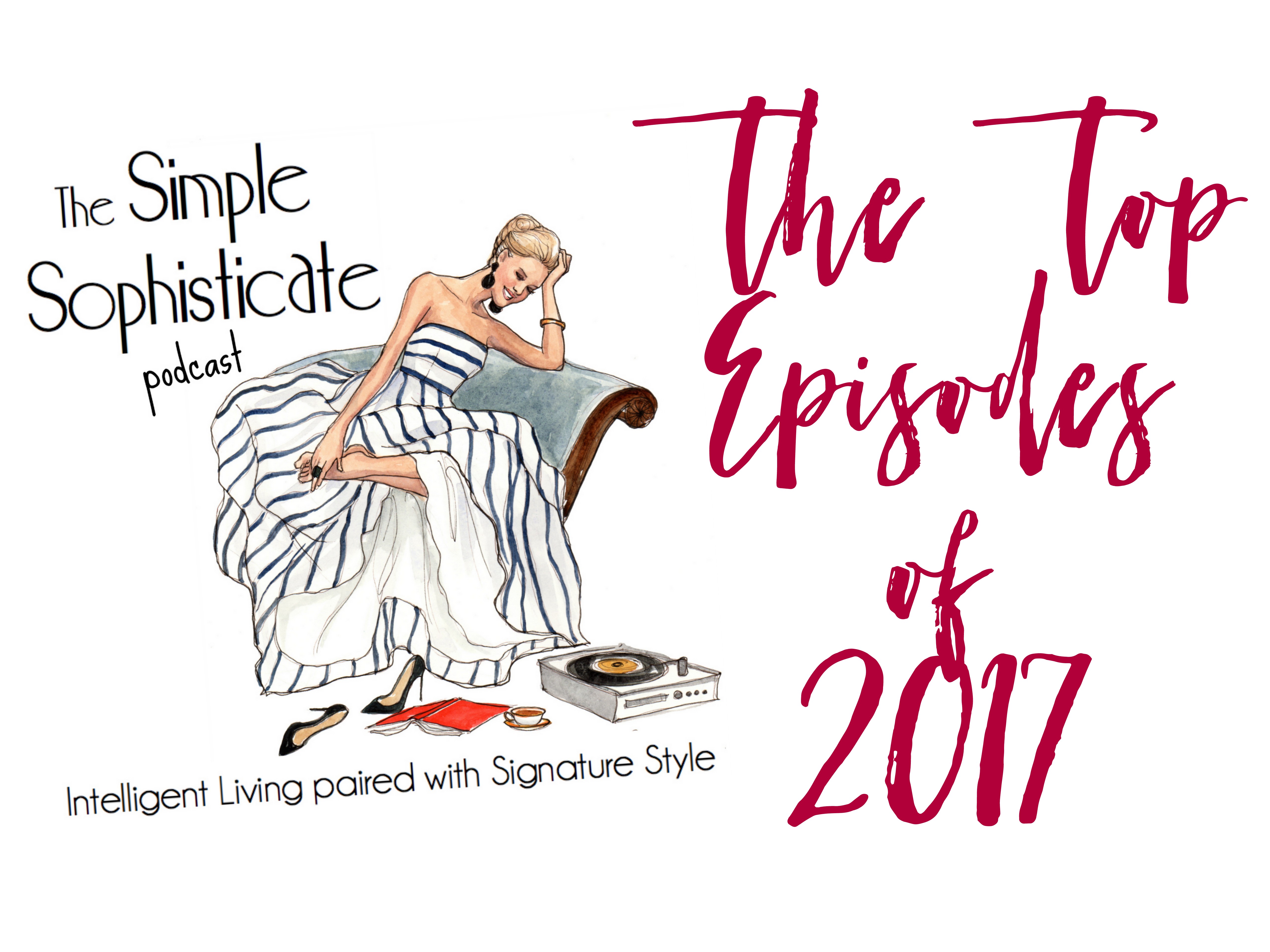 The Simple Sophisticate podcast began its fourth year this past September, and as we did I continue to feel fortunate for listeners' interest and the guests who wish to stop by. This year's topics ranged from contentment to daily routines to being a better partner to everyday life in France and enjoying eating each and every day. Below are the 14 top posts out of the 53 that were part of the 2017 year. While today is the one Monday of the year a new episode does not go live, be sure to tune in next Monday (episode #189) when author and Francophile Jamie Cat Callan will stop by to talk about her new book Parisian Charm School: French Secrets for Cultivating Love, Joy and that Certain Je Ne Sais Quoi which will be released on January 2nd. Thank you for tuning in, and if you have been enjoying the podcast, if you could take a moment to leave a review sharing what you most enjoy, you not only will help future potential listeners decide if this is the podcast they are looking for but also have the opportunity for your review to be shared on an upcoming podcast. Click here to leave a review on iTunes. Have a look at the top episodes of 2017 organized by order of posting date.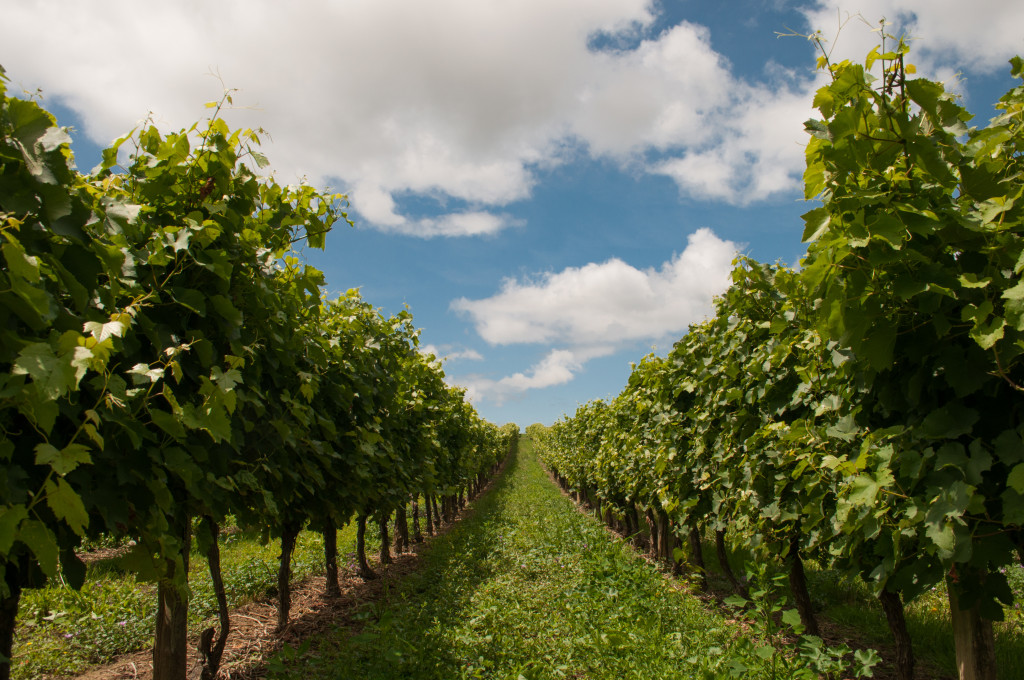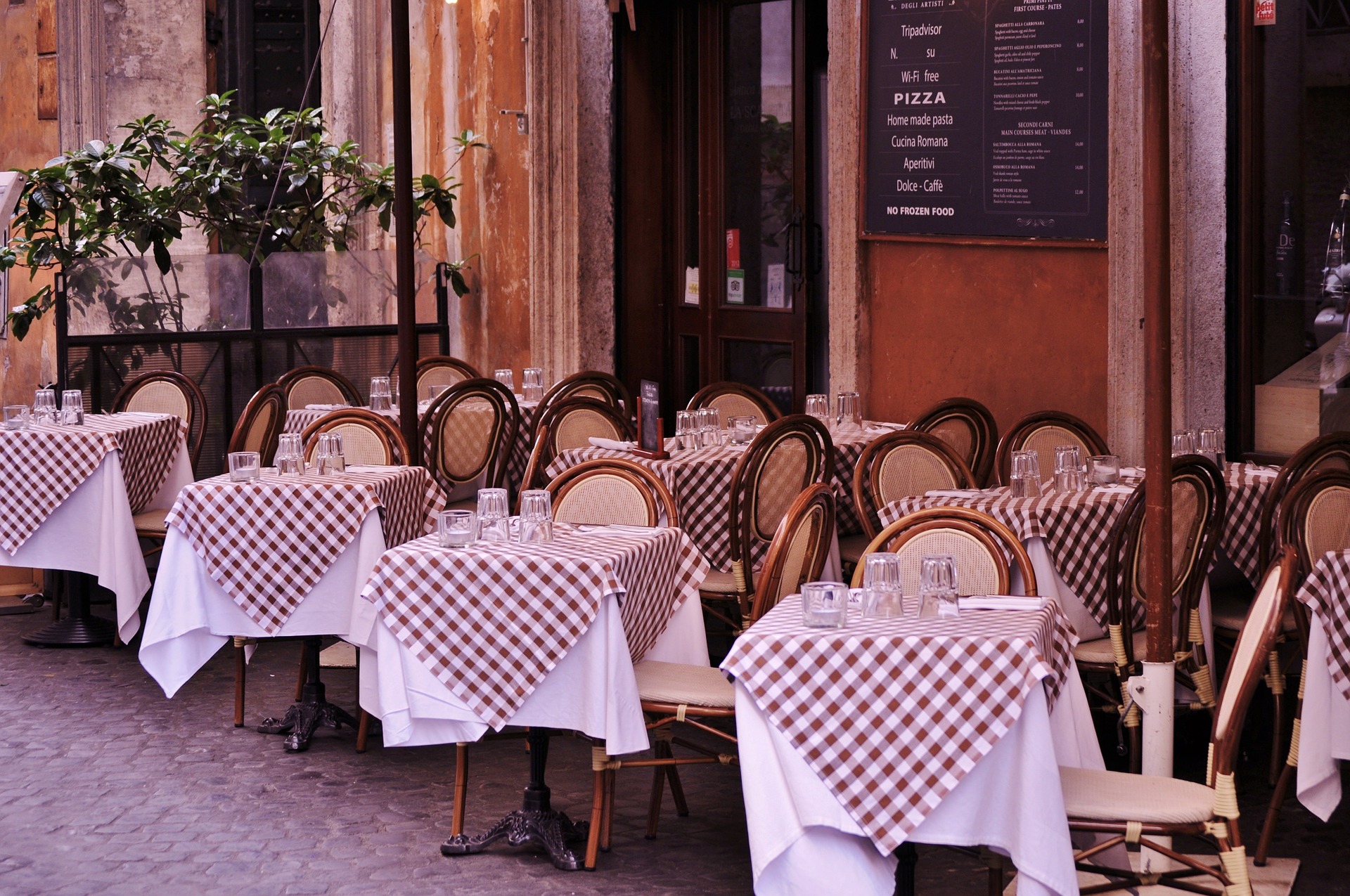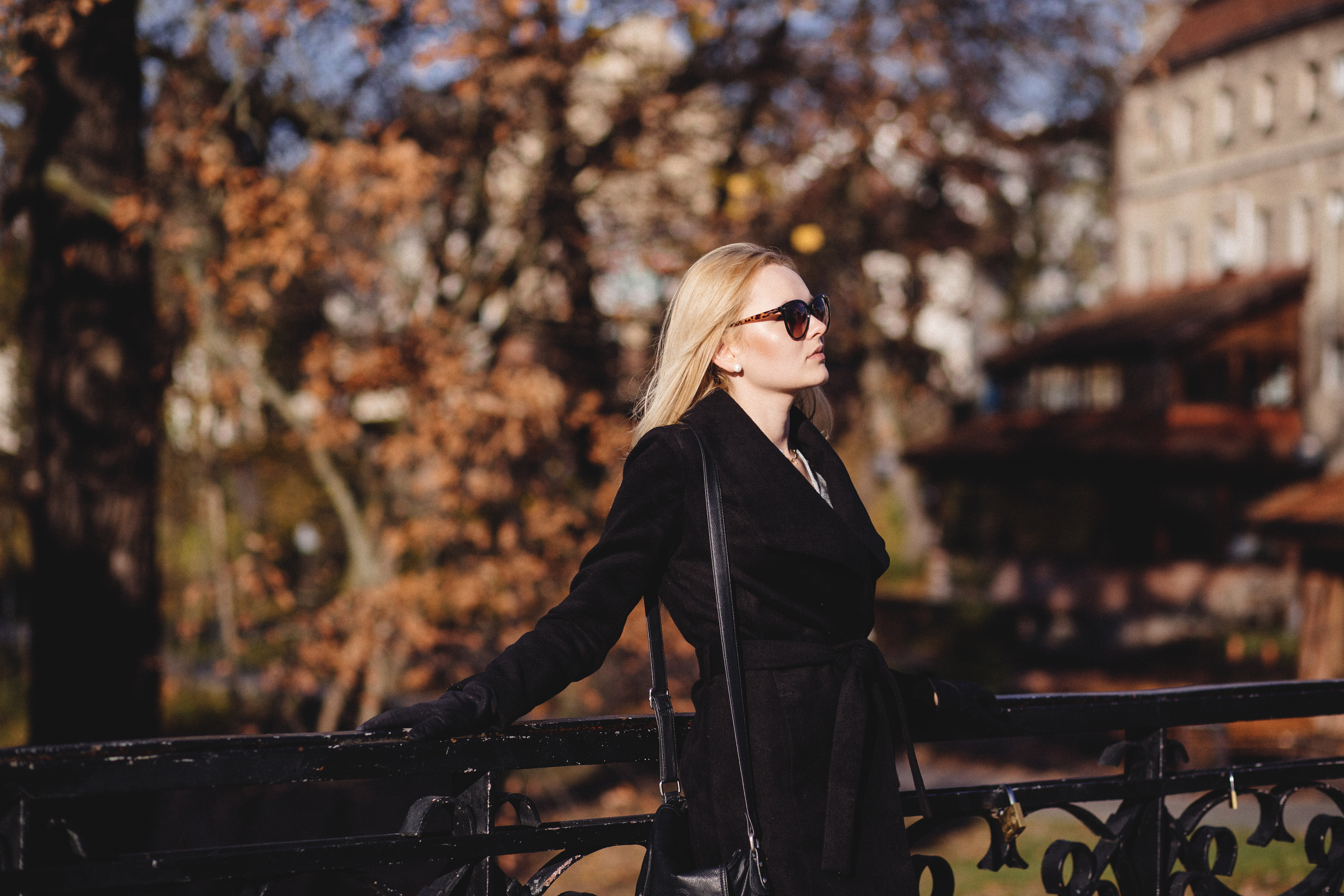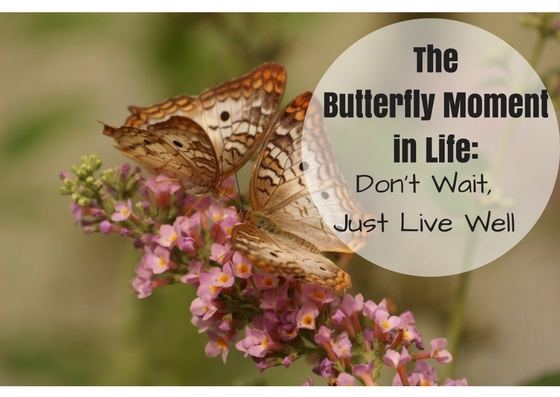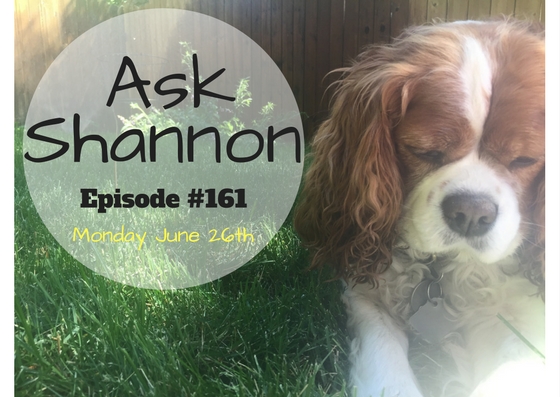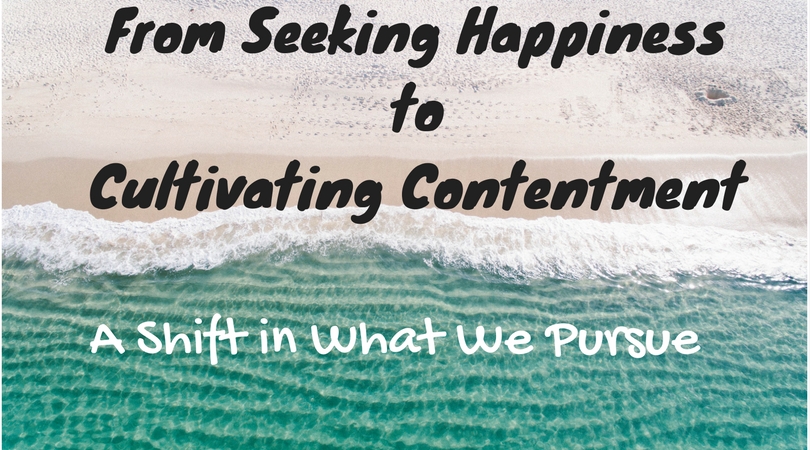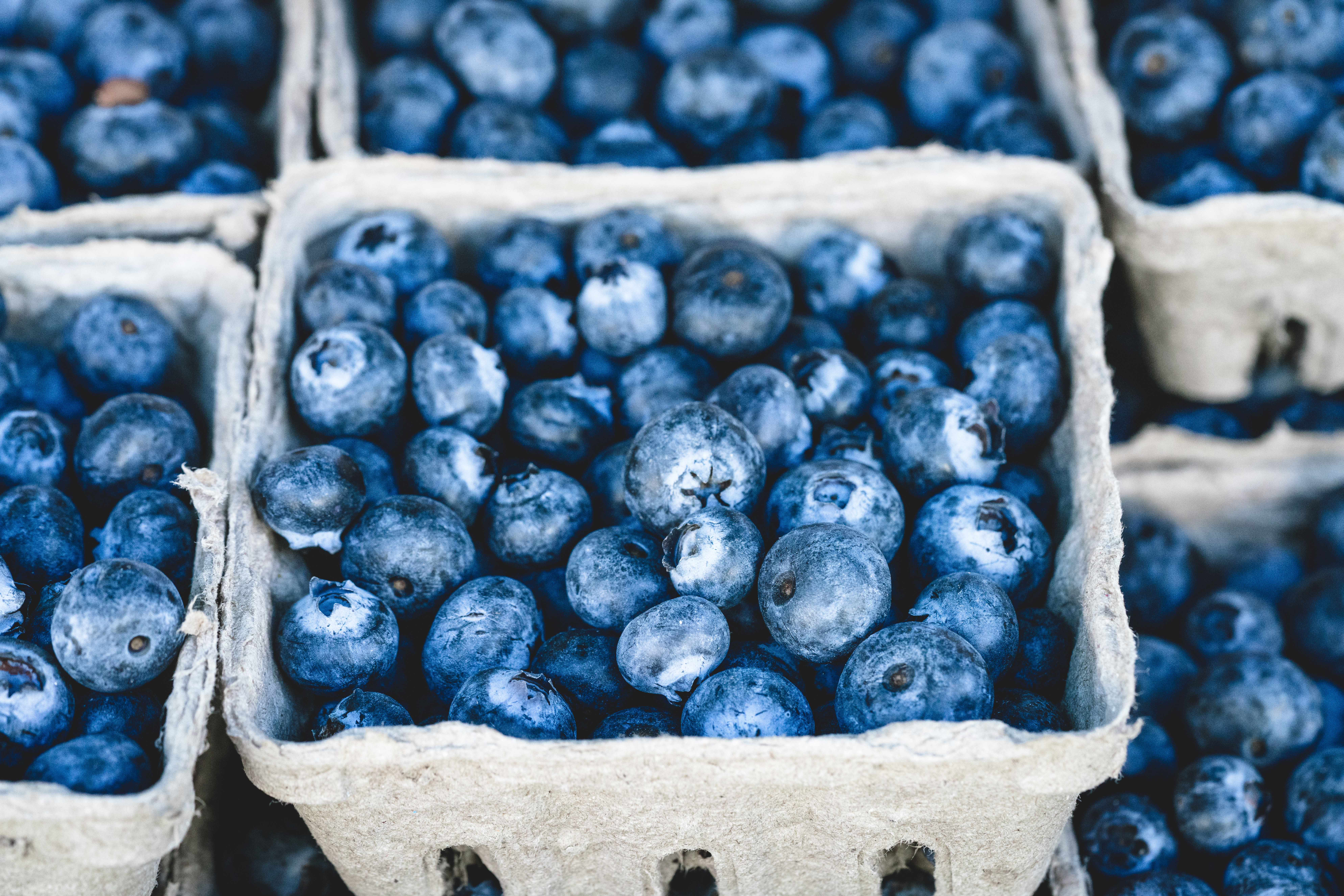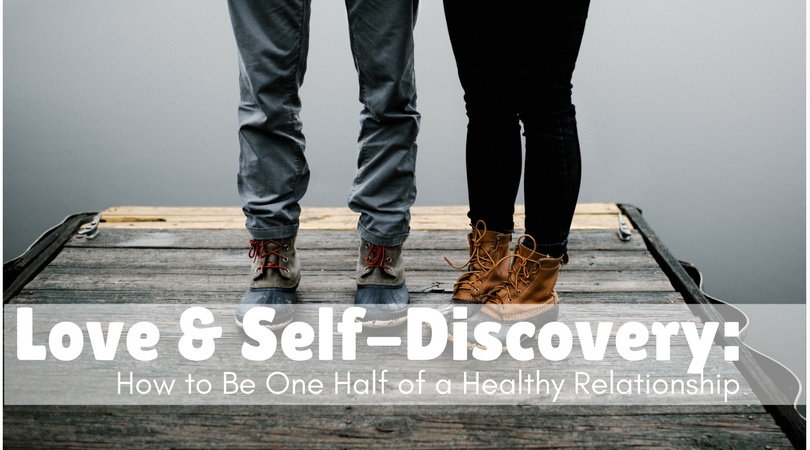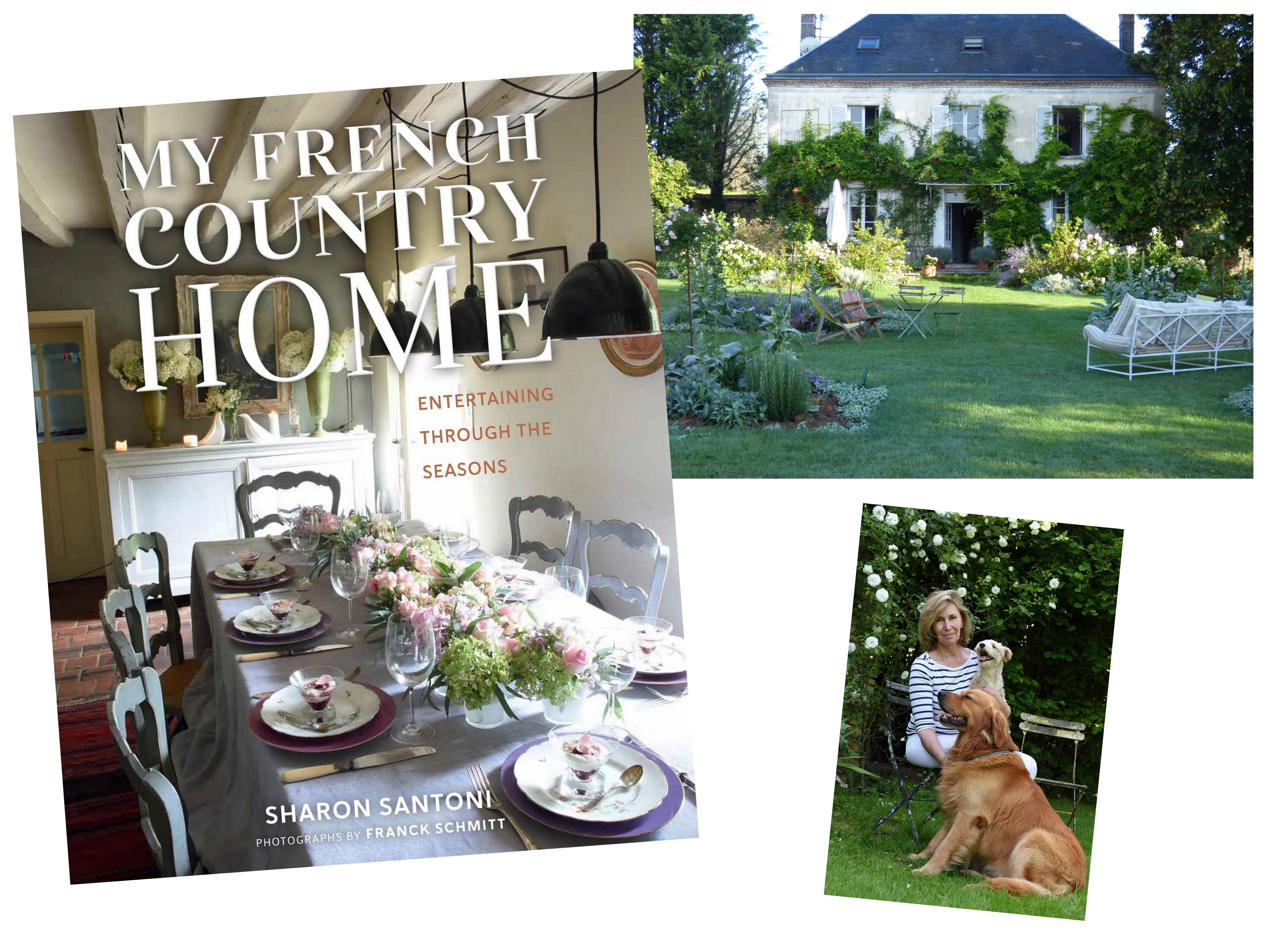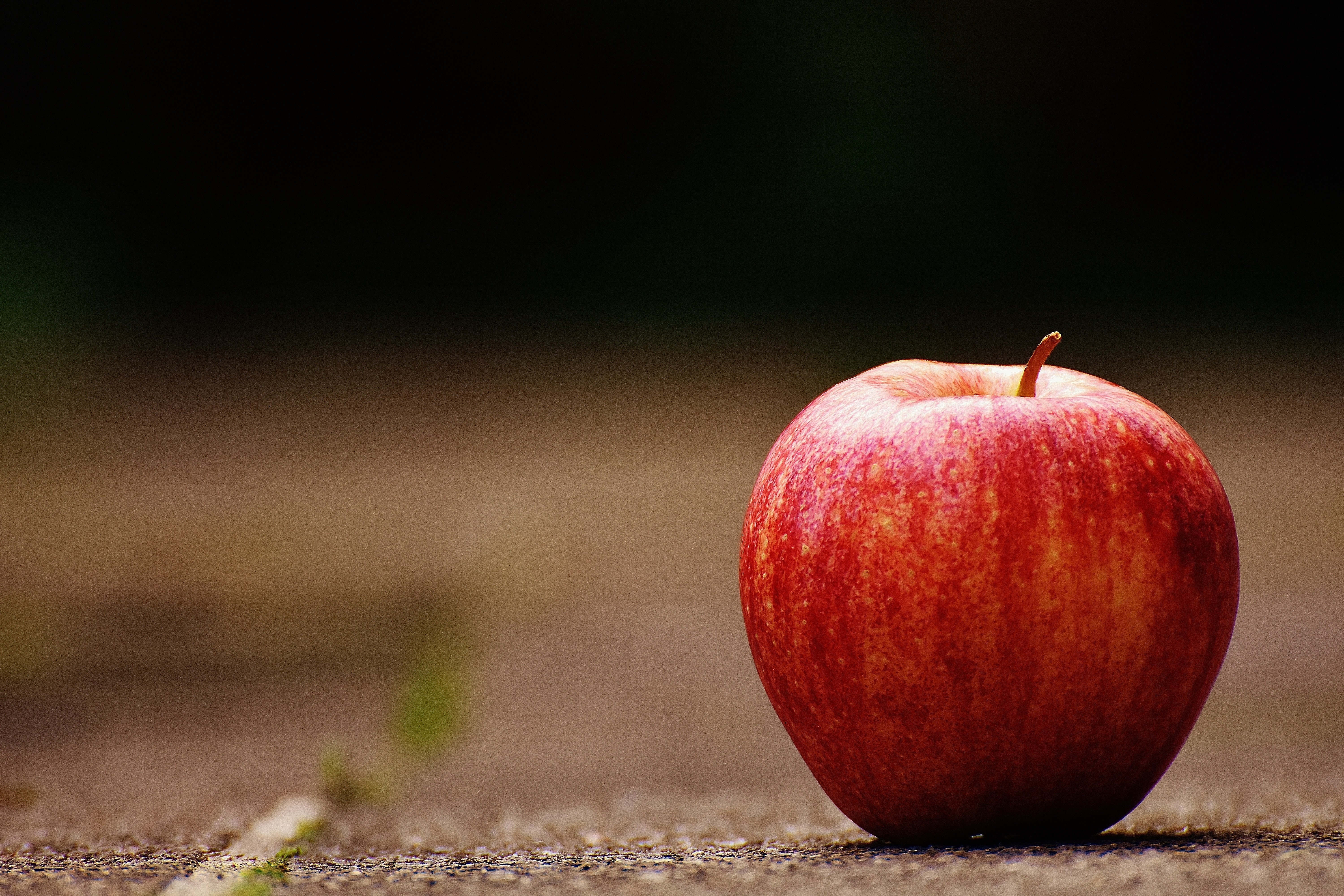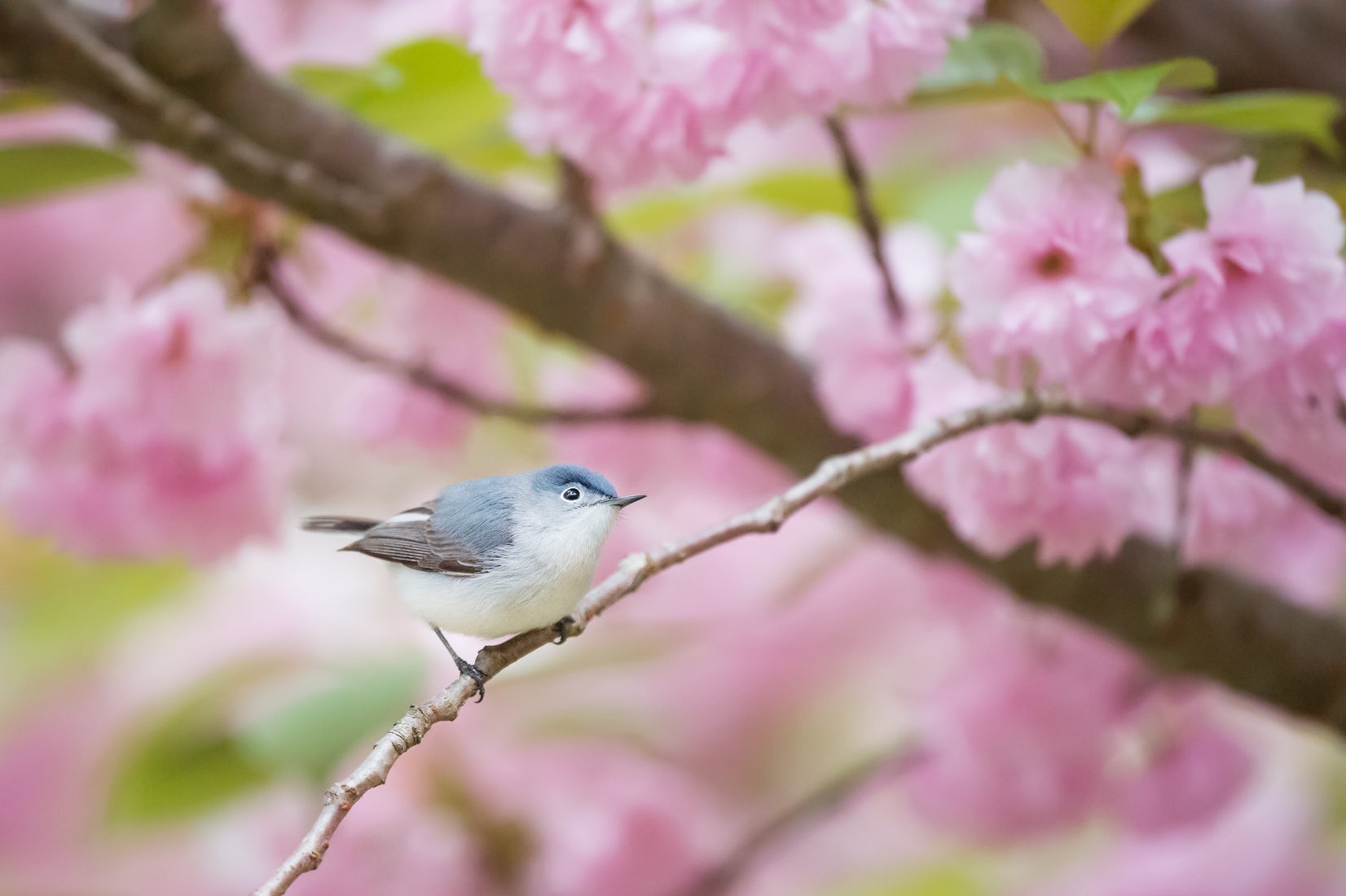 View the Top Episodes of the Podcast from Previous Years:
~Top 5 Episodes of The Simple Sophisticate podcast
~View all of episodes of The Simple Sophisticate podcast here ~Check out TSLL's new Vodcast, The Simply Luxurious Kitchen Download the Episode
---
Mon, 18 December 2017
188: 18 Secrets & Lessons from the French Culture to Begin 2018
~The Simple Sophisticate, episode #188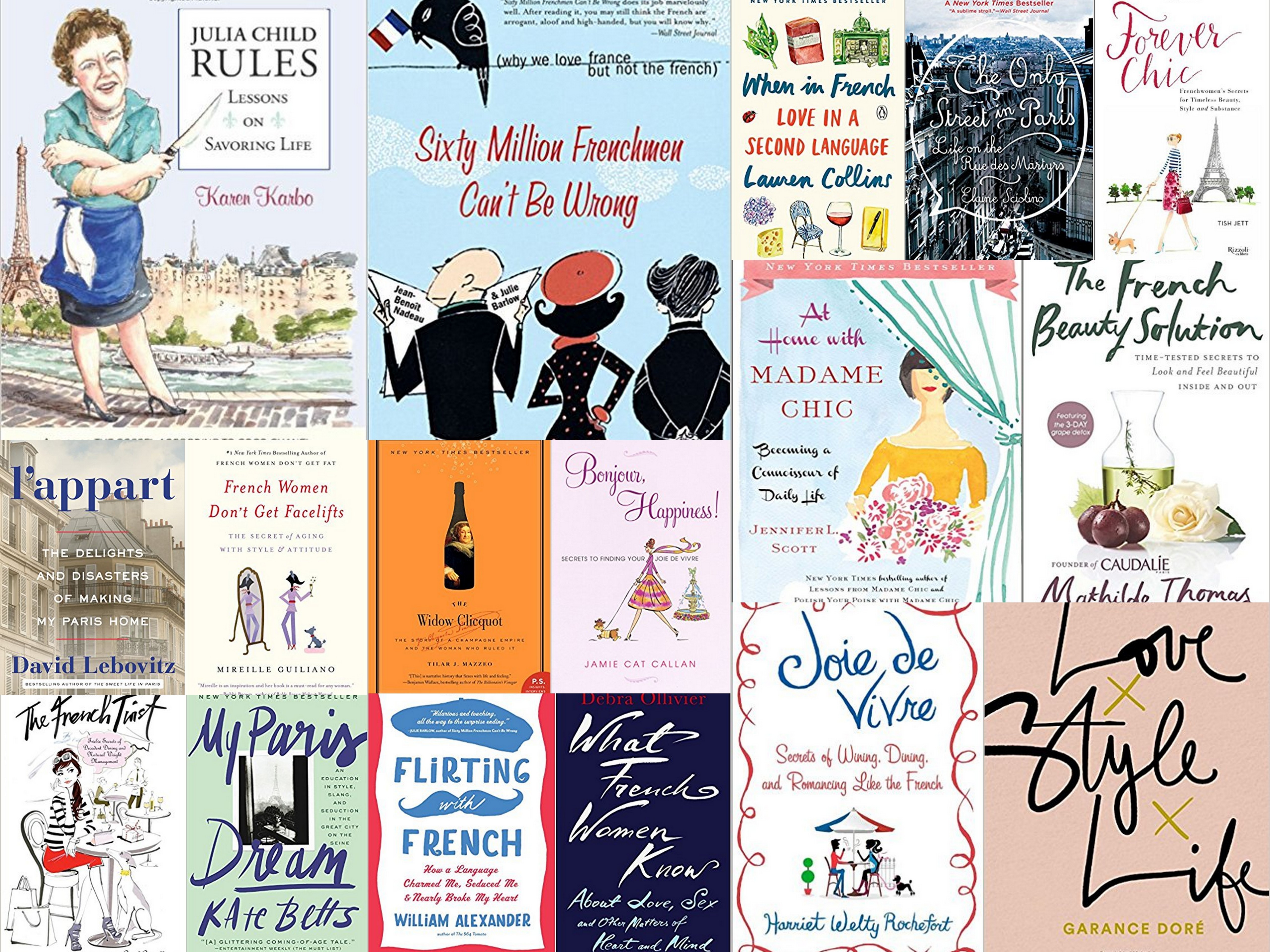 "But I love New Year's Day, because I can never get over the generosity of the fact that we all get a BRAND NEW YEAR, totally for FREE — with no dents, or dinks, or mistakes yet. It's the ultimate REFRESH button." —Elizabeth Gilbert
With 2018 just two weeks away, I am, as I am with each new years, inclined to be quite excited for a fresh start. No matter what the current year shared with me, surprised or delighted me with, the gift of a chance to improve is a priceless opportunity that only arrives once every 365 days. And so, I readily choose to seize it and apply what I have learned over the past 12 months and put it to practice, to improve upon who I reveal myself to be the previous year. As I look ahead to the new year with plans to finally get back to France since far too long ago (2013), I couldn't help but look to my collection of French living and culture books which I didn't fully realized is as plentiful as it turned out to be in my personal library (a sampling captured recently of many of my French themed books) for inspiration as to how to step forward into 2018.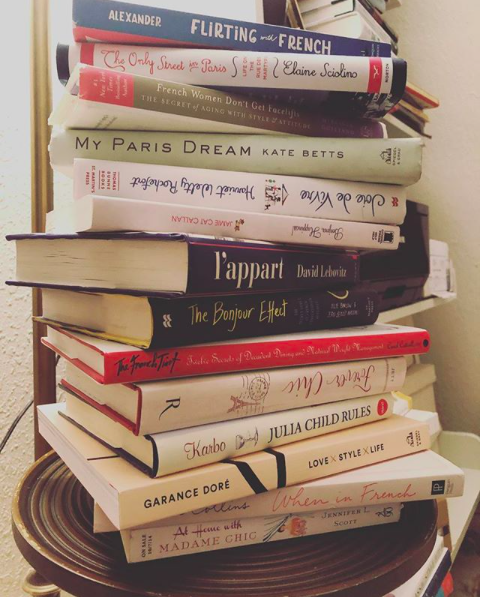 Below I've gathered 18 quotes of wisdom, insights and inspiration for beginning anew, renewed and brilliantly rested and ready to make 2018 the year we wish it to be.
You Know More Than You Realize
1."a quarter to a third of all English words come from French, and good thing; otherwise, learning this language would be even harder than it is." —William Alexander in Flirting with French: How a Language Charmed Me, Seduced Me & Nearly Broke My Heart
Read Books Like You Need Them to Breathe
2. "France retains a reverence for the printed book. As independent bookstores crash and burn in the United States, the market here is healthier, largely thanks to government protections that treat the stores as national treasures . . . in France, booksellers —including Amazon —may not discount books more than 5 percent below the publisher's list price." —Elaine Sciolino in The Only Street in Paris: Life on the Rue des Martyrs
The Gift of a Balanced Life is a Beautiful Life to Savor
3. "So here is a trilogy: food/movement/know thyself. Again, these are important elements in my life and also in the lives of French women who don't get fat (and perhaps do not want or need facelifts)." —Mireille Guiliano in French Women Don't Get Facelifts: The Secret of Aging with Style & Attitude
Trust Your Journey, and As You Travel, Just Be Yourself
4. "'Seize the moment . . . pay attention to your life right now' . . . What I failed to see, sitting around the coffee table on those nights, was the possibility that I didn't have to keep looking for a family to belong to; I could create one of my own. I had conflated my deep need to belong to something bigger than myself with a more superficial need to fit in, to look and dress and act like others. But fitting in is not belonging. This seems so clear now, but at the time I didn't understand the difference. I was still floating between New York and Paris, at least in the sense that my identity was tied to both cities. I lived in New York and worked at a New Yorker's pace, but I couldn't let go of Paris —Paris, which had shaped me more deeply than college or even my Manhattan childhood. Returning to Paris felt as if I was reawakening some part of myself that had been asleep since I'd left." —Kate Betts in My Paris Dream: An Education in Style, Slang and Seduction in the Great City on the Seine
On Style: Mix It Up
5. "Forget the 'total look.' Frenchwomen love to mix and match. Pascale Camart, womenswear buying manager for the Galeries Lafayette, told me that having designer labels next to ordinary ones on the same floor was 'on purpose. The Frenchwoman likes to put different things together.' The Parisienne, she says, doesn't buy evening dresses. She sticks with basics and then finds the one distinctive jacket or scarf or top that will make the ensemble a knockout." —Harriet Welty Rochefort in Joie de Vivre: Secrets of Wining, Dining and Romancing Like the French
The Importance of Elevating the Everyday
6. " You don't go overboard, exhausting yourself over the holidays when you make every day an occasion for friendship and family, fun and celebration." —Jamie Cat Callan in Bonjour, Happiness: Secrets to Finding Your Joie de Vivre
Choose Quality in Your Food and in Your Life to Elevate the Experience
7. "Édith Piaf famously sang, Non, je ne regrette rien ('No, I regret nothing'). Although I have my share of regrets, using good chocolate to make a soufflé is never one of them." —David Lebovitz in L'Appart: The Delights and Disasters of Making My Paris Home
Let Your Body Tell You What It Needs and Listen
8. "She knows exactly what she has 'a taste' for, and once she's had enough, that's it. She eats what she wants, when she wants it, until she is satisfied. Food is not a moral or emotional issue for her. She does not describe foods as good or bad; to her they are neutral, just food." —Carol Cottrill in The French Twist: Twelve Secrets of Decadent Dining and Natural Weight Management
The Essence of Real Beauty Goes Beyond the Surface
9. "Style without substance is unacceptable, largely because it's boring, one-dimensional. In France, it's inadmissible to provoke ennui. Real style is built upon a solid foundation of informed intelligence, quick wit, and an impressive panopoly of culture references. One must hold her own in a lively conversation. The essence of beauty is to continue educating oneself and constantly to learn something new. Simply put: these are the keys to eternal youth." Tish Jett in Forever Chic: Frenchwomen's Secrets for Timeless Beauty, Style and Substance
Keep Persevering to Create More 'Luck' in Your Life
10. "Persevering is often not simply a matter of working hard and refusing to quit; often, by trying again, failing again, and failing better, we inadvertently place ourselves in the way of luck. Yet another reason to keep on keeping on." —Karen Karbo in Julia Child Rules: Lessons on Savoring Life
Cooking Need Not Be Complicated & Thus an Necessary Element of Socializing Well in Everyday Life
11. "Yes, Parisians have more fun when they go out. But they're also ten times less likely to eat out. And in Paris, there's no ordering in —you cook. It's simple cooking, really: You can have five friends over, create a fast, delicious pasta with zucchini and mint. Or you just buy cheese, figs, wine and call it a night." — Garance Doré in Love, Style, Life
Opening Your World to Other Languages & Cultures Deepens Appreciation and Perspective
12. "Linguists call America 'the graveyard of languages' because of its singular ability to take in millions of immigrants and extinguish their native languages in a few generations. A study of thirty-five nations found that 'in no other country . . . did the rate of the mother tongue shift toward (English) monolingualism approach the radity of that found in the United States.' Immigrants to America lose languages quickly; natives of America fail to acquire them. Only 18 percent of American schoolchildren are enrolled in foreign language courses, while 94 percent of European high-school students are studying English." —Lauren Collins in When in French: Love in a Second Language
Incorporate the Arts into Your Life
13. "As often as you can, take an evening off and seek out the arts. Attend the ballet, visit an art show at your local coffee shop, go see an independent theatre, attend a symphony performance or a rock concern. These moments are often too few and far between, especially when family and work life seem to always come first. Indulging in the pleasure of the arts feels decadent and is a magnificent way to recharge your soul. Purchase your tickets in advance. Knowing that you are going to attend the ballet in three weeks gives you something delightful to look forward to." — Jennifer L. Scott in At Home with Madame Chic
Luck is Hard Earned
14. "In truth, her luck was not yet finished. Not even close. These two daring shipments were to make her one of the most famous women in Europe and her wine one of the most highly prized commodities of the nineteenth century. As Louis told her, it was a succes born out of 'your judicious manner of operating, your excellent wine, and the marvelous similarity of your ideas, which produced the most splendid unity and action and execution — we did it well, and I give a million thanks to the bounty of the divine Providence who saw fit to make me one of his instrument in your future well-being . . . certainly you merit all the glory possible after your misfortunes, your perseverance, and your obvious talents.'" —Tilar J. Mazzeo in The Widow Clicquot: The Story of a Champagne Empire and the Woman Who Ruled It
On What Is Worth Appreciating and Savoring
15. "The weight of history means that the French don't wipe the slate clean to make way for progress the way Americans do. Because of their centuries-old attachment to the land, restriction is their second nature, not expansion. The French have completely different ideas about what's public and what's private, and those ideas influence how they think about money, morality, eating, manners, conversation, and even political accountability. The French glorify what's elevated and grand, not what's common and accessible. They value form as much as content. And finally, they created many of their instituions to try to deal with the after-affects of two major wars. These factors don't add up to a neat picture that diametrically opposes French and Anglo-Americans. They just explain a lot about why the French think the way they do. Unless Americans recognize these differences, they will never understand the French." —Jean-Benoît Nadeau & Julie Barlow in Sixty Million Frenchmen Can't Be Wrong: Why We Love France, but Not the French
Stop and Nourish Your Body & Mind Daily
16. "No matter how fraught our workload, we stop and have a proper meal. It helps us calm our brains and bodies, and we know we will work more efficiently afterward." —Mathilde Thomas in The French Beauty Solution: Time-Tested Secrets to Look and Feel Beautiful Inside and Out
The Importance of Quality Living for the Individual Living It, Not for Outward Applause
17. "Ambition—another virtue that becomes a vice when taken too seriously. Time is not money for the French. It's an ephemeral currency and should be spent doing the things that make life worth living. Remember, the French woman might have an acute sense of breveity of time and the immediacy of pleasure; that said, she also has a strong predilection to enjoy not only the finer things in life but the things that make life fine." —Debra Ollivier in What French Women Know: About Love, Sex and Other Matters of the Heart and Mind
Let Your Dreams Lead the Way and Never Stop Striving Forward
18. "Willa Carter believed that if you have a wish for something from a young age and you nourish it, if you continually make an effort to nurture this wish and stay connected to this dream, then you will live a fulfilled life. If you believe in something, it invests everything you do with meaning. Paris has always stayed with me, close to me, and I've continually felt nourished by it." —Kate Betts in My Paris Dream: An Education in Style, Slang, and Seduction in the Great City on the Seine At the core of living well is appreciating the value of now and tempering longings and future hopes so that we are soley living in the future. Our lives are indeed right now. Just for a moment, examine where you were in your life one year ago today, now five years ago, now 10. Could you have precisely known where you would be when looking toward the future as your younger self? The future is exciting, but as many of the sage words remind, it is often the simple, the patient and present that make life truly fulfilling. Thank you for stopping by, and remember to stop by next Monday when the Top Episodes of 2017 will be shared. A new episode will return on Monday January 1st with Francophile author Jamie Cat Callan (her new book Parisian Charm School: French Secrets for Cultivating Love, Joy and that Certain je ne sais quoi will be released on January 2, 2018) as well as an excited giveaway for listeners and readers (hint: it is something for your kitchen). ~Tune in to French-Living inspired posts/episodes from the Archives: ~#4: 10 Ways to Unearth Your Inner Francophile ~#23: The French Way: How to Create a Luxurious Everyday Life ~#32: The Francophile Style Guide: The 14 Essentials ~#96: Everyday Living in France - My Interview with Sharon Santoni ~#127: 20 Ways to Live Like a Parisienne ~#144: 20 Ways to Incorporate Your Love for the French Culture into Your Everyday ~#151: 10 Style Tips to Embrace the French Woman's Approach to Effortless Chic ~#155: 6 Life Lessons for Living Well from Julia Child ~#167: My Good Life in France: Author Janine Marsh ~#168: Everyday Living with Author & Blogger Sharon Santoni ~#169: Understanding the French Culture: My Interview with Géraldine Lepere of Comme une Française ~#182: David Leibovitz Talks About Making Paris His Home ~Check out the new addition to TSLL destination: The Simply Luxurious Kitchen. Have a look at the pilot episode below and learn more about this new venture into vodcasting in which we will focus on "Seasonal fare to elevate the everyday meal" here.
Petit Plaisir: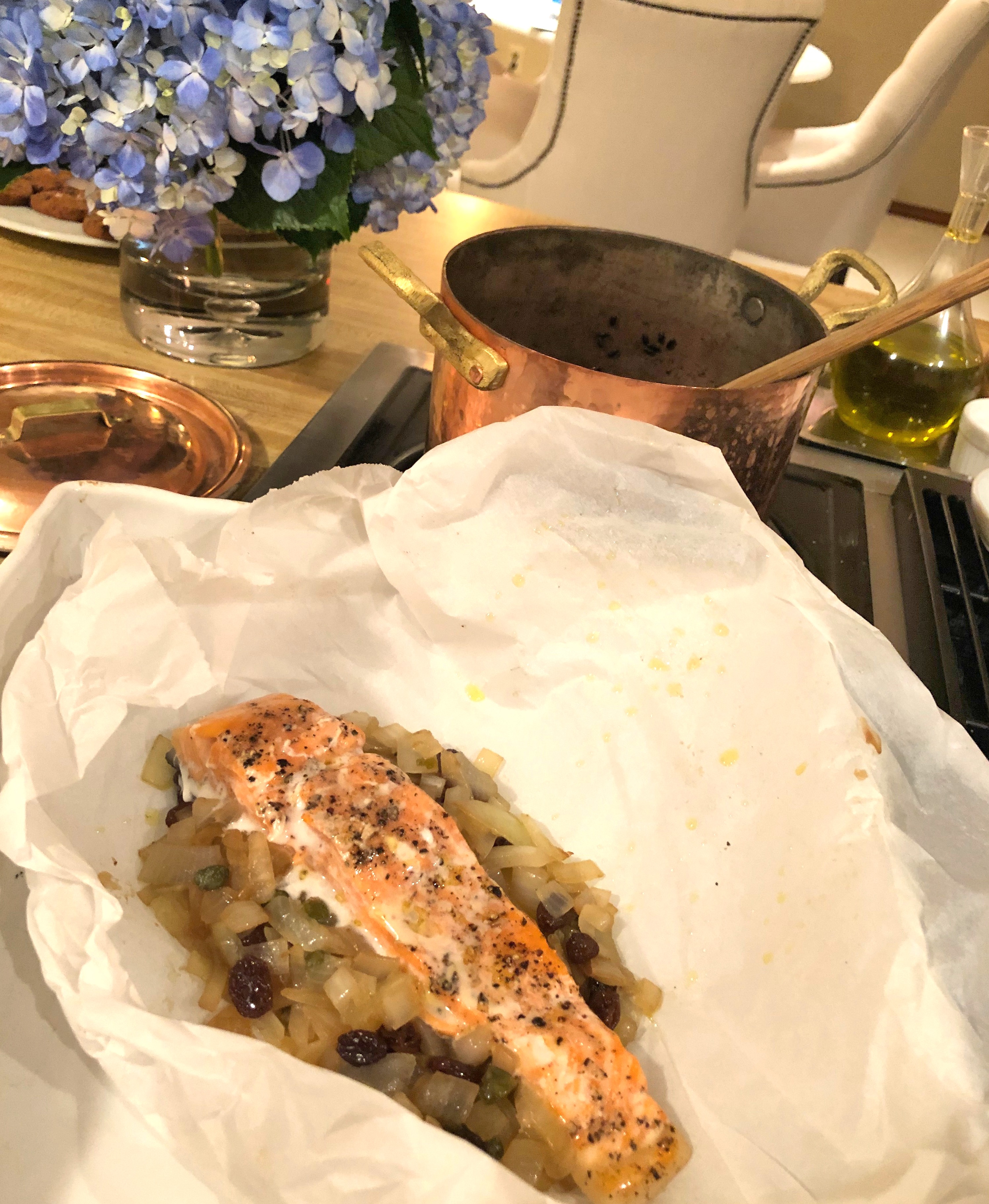 Sponsors for today's episode:
Birchbox

use code sophisticate to save 20% off all gift subscriptions through 12/25

Vincero Watches

use the promo code SIMPLE to save 15% on your order
---
Mon, 11 December 2017
187: How to Create a Healthy Approach to Staying Abreast of the News
~The Simple Sophisticate, episode #187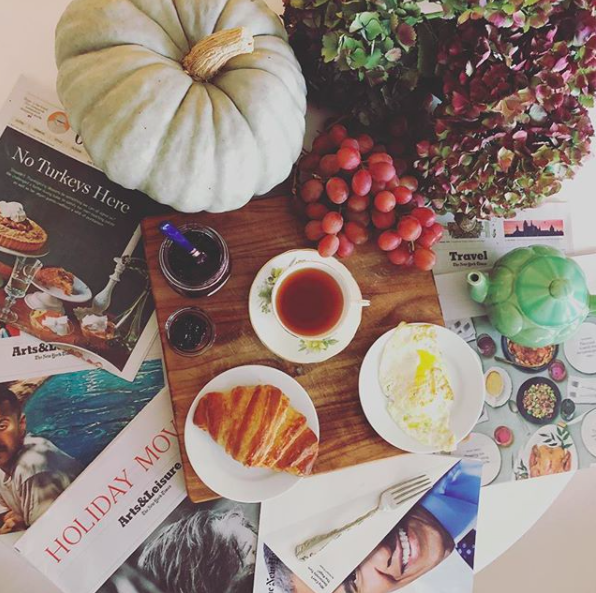 ~The following episode/post is part of the year-long series Welcoming in the Quality in 2017, One Month at a Time. To view other monthly topics touching on all arenas of our lives from style to money to eating well, click here. Upon stepping off the plane at Heathrow last month and wandering into the Devon countryside for a week, I also drastically limited my access to American news. My focus was initially on successfully arriving at my destinations, not missing my train, exploring desired sites and soaking in all of the beauty of the landscape and the culture. While I did turn on the BBC from time to time out of curiosity of what Britain's culture was focused on and their observations as an outsider of American news, I did so for brief windows of time each morning and evening. Stepping out of my routine of regularly having news radio on in the background while working and scanning my social media, which prior to my trip contained a long list of news sources that I would frequently check out throughout the day happening without conscious intention initially, and going about my days with this new unconscious habit revealed a lightness about my day that I haven't experienced for some time. Due to this observation upon arriving back in the states, I set out to revamp how I took in the news. Now at this point in the post, some readers may be nodding their heads and going so far as to say, "I never read/watch/view the news. It's so depressing." And while, yes, it can be tempting to refrain from all sources of news and go about our days in our own bubble, I would advise that it would be dangerous to do so. As I have shared in 2012, staying abreast of current events is, at its core, crucial to being an informed citizen. And to toss away the power to be able to think critically is a foundational component of living well and creating a world for ourselves and around us now and in the future that we wish to live. In 2020, the United States will celebrate the 100th anniversary of the 19th amendment (women's suffrage), and to understand the struggle and suppression women fought to rise above should never be forgotten. Our voices are reflected in our vote and with such a powerful responsibility, we must stay informed. However, there is a healthy balance to be struck, and while I do need to stay abreast of the news for my teaching curriculum as well as for my own knowledge, I became determined to find a better way of staying informed without decreasing the quality of my life. In a study by the University of Sussex, researchers found that indeed viewing negative news has a negative effect on our well-being. However, as it is important to remain an informed citizen, how does one balance the two? The effect of negative news:
exacerbates personal worries and anxieties
begin to catastrophize your worries — when you think about a worry so persistently that you begin to make it seem much worse than it was at the outset and much worse than it is in reality
begin to think and talk about your worries far more
As mentioned above, I wrote a post regarding the benefits of staying abreast of the current events of the day, and the last reason is a point I want to break down and examine today: become an educated citizen. It can be tempting to ignore news all together. The positive effects on your mind, and lightness of being will be immediately felt as I discovered during my week long holiday in England. But, when we say no to all news, we also say no to progress, not only improving our own lives, but the lives of those we love, the lives of the generations which will come after us and the quality of life and the quality of the world and the environment of which we call home. There is a reason the founding fathers chose to organize a representative government rather than a direct democracy. They didn't trust the common man (or woman as it eventually became her right) to choose well when it came to elections. In other words, they didn't feel the public was educated enough on matters they would be making decisions. And while we should all have the right to vote as free and fair elections are the cornerstone of a democratic society, we wouldn't want ignorant voters to place a vote based on lack of understanding of how a particular system of government works. Below are a few reasons to not run away from the news all together:
improve critical thinking skills

observe bias
determine credibility
begin to think objectively
understand most issues involve a lot of grey and are not merely black and white

change can only occur when we know what is actually going on and thus understand what and how to change it
enables you to form your own opinion
cast a vote that supports the world you want to see materialize
holds those in power accountable
So while yes, the peace I so deeply enjoyed while traveling was something I wanted to return home with, I also knew a balance needed to be struck, as there are many benefits: The Benefits of a Healthy Balance:
reduce stress
broaden perspective
more emotional energy to focus on priorities
better sleep
healthier relationships
confidence in decisions in upcoming elections
Each of us will make different changes, so it is important to understand ourselves and how/why we do welcome excessive news into our lives. With the first suggestion, we will drill down to the core of the shift that needs to be made and then follow with eight more ideas for striking a healthy balance that elevates the quality of your everyday without leaving you in the dark.
1.Become aware of the changes you wish to make and why
Come to understand the cue and why you respond the way you do. What is the reward you think you are going to receive? Pulitzer Prize winning journalist and author Charles Duhigg wrote The Power of Habit, and within the book he explains how habits occur and how to break them if they are not serving us well. It comes down to understanding the three part cycle: Cue, Reward, Routine (see the detailed graphic here). Part of why I turn on the radio, the news, or scan my social media to stay apprised of current events, is that it is part of my routine. Within in that routine, I am seeking a particular outcome. In other words, I am craving something that I think this habit will satisfy. Once I identified that I wanted to learn, and knowing that this routine is not procurring the outcome I actually desire, I can shift the routine. But first, I needed to understand the cue that shifted my attention to feeling the need to stay aware or learn something. Also, in some moments during the day (because he suggests looking at the time of day in which the habit takes place), it was merely to have background company while I worked. Understanding these three components is a significant step toward altering the habit that you've discovered, in this case watching, reading or hearing too much news. In the following steps we'll talk about how to create new habits that satiate the craving.
2. Understand the tactics and all the purposes of the news business
While yes, the news is meant to inform (find the who, what, when, where and the why), the networks/channels need to keep you watching as each station is funded by advertiser dollars (BBC and PBS being exceptions) and thus, need to keep your eyeballs on the television for as long as possible. Often the "why" is something that cannot be answered immediately; however, the anchors would like you to think they can find the answer: the answer will reveal itself with the next guest that will be chatting in the next segment, and that is one way to keep you tuned in.
3. Adjust the sites, channels you view
Either view a neutral news site or challenge yourself to view the opposing columnists, news sites, opinions and commentaries to better understand their argument. One assignment I give my rhetoric students each year is to read a columnist who leans to the left on political issues (domestic and international) for the first semester, followed by reading a columnist from the opposing side the second (have a look at the list here - I am always adding to and tweaking it). I too continue to read columnists from the left and right to better understand the issues at a level that is far deeper than the short talking points shared in headlines, comment sections, etc. Often, what I find is that I become a bit calmer after reading the opposition (credible source is a must) as the fear mongering has been reduced and I am able to better understand why the other side adheres to their ideology on a particular topic. Another site I would recommend you checking out to view multiple sides of issues is a source our school's librarian has shared with our staff: AllSides. As you will see, it is organized just as the name alludes: each column is placed on its respective place on the continuum, so you can have at your fingertips, multiple sources and opinions about a current event topic.
4. Welcome a deeper understanding of history into your reading repetoire
Part of the fear and angst that intensifies is due to a lack of knowledge of what has happened in the past. A deep understanding. The cause, the effect. It's one thing to memorize the dates of events, but its another to understand the catalyst that led to the event occurring and the outcome that followed. This takes time. This requires more than a viewing of a three minute segment on the news. Pick up a book on a topic that interests you that has parallels to the issues that matter to you and dive deep into the archives of history.
5. Adjust how you receive the news
Perhaps turning off the notifications on your phone is the first step toward change that will limit your stress. Then look to how you are receiving the news: social media or newspapers; radio or television? Often we take in news without being prepared to receive it. In other words, we are passive receivers of the news - we are letting the news come to us when it wants to arrive. Instead, choose to be an active receiver. Choose when and how you will receive the news of the day. I prefer the radio and the newspaper as I have more control as to when I am ready to learn what is going on in the world. I recently went through my Twitter account and unfollowed nearly 100 different people who were associated with news or world events that typically shared information that stressed me out to read. Now my feed contains primarily inspiring, trusted and less inflammatory sources of individuals. I also have chosen to receive a daily news email that arrives in my inbox each morning (rather than alerts), so that I can determine when I see the news and prepare myself for it, read it, and move forward with my day. Most major news sites have an email subscription service like this. Some even have daily podcast episodes: short and current - such as NPR's Up First app (10 minute rundown each weekday morning with the Morning Edition team). The Daily Skimm is another great news source to receive the headlines of the day upon waking up to start your day. Another idea that will also tickle your interest of other cultures is to read the news through the lense of another country. Part of the reason I enjoyed the news a bit more in England was the distance and perspective an outsider gave to the perceived pressing issues of the United States.
6. Set a time limit
One show I thoroughly enjoy each week is Sunday's Weekend Edition on NPR: the puzzle with Will Shortz, the music and book interviews, as well as a glance at world and domestic news and politics. Also, CBS's Sunday Morning with Jane Pauley. However, once I've heard or viewed them, the radio and television goes off and I enjoy my leisurely or project-driven day to do as I please without rachetting up the worry.
7. Satiate your need for learning with other non-news sources
As I mentioned at the top of the post, part of the reason I sought out the news was to continue my learning, but as I knew but didn't apply, there are many other ways and sources to garner knowledge. Perhaps you have a list of blogs you read each morning or once a week, or maybe you view a particular show or public television program that tickles your fancy for travel or history or antiques or art or the list could go on for some time which means there is a wealth of ways we can welcome knowledge into our lives. Carve out time for these activities as they are a healthy choice for living well and staying informed.
8. Take action
Often part of the reason the abundance of news we receive overwhelms us is that we feel helpless. And while we may not be a politician or an individual who holds a seat in government at the moment, why not do something that supports the cause or causes you believe in. Begin by donating or volunteering your time, but in all sincerity, why not consider running for an office locally? Or if you are someone who prefers to stay behind the scenes, investigate who is running for offices in your local community, state or your state's federally elected senate and representative seats and see how you can support them.
9. Find alternatives to replace previous news viewing/listening/reading moments
Classical music, walking, reading a different section of the newspaper, reading deeper more investigative articles rather than viewing snippets on the news, all of these are ideas I incorporate into my life and now I have added a few more. I recently shared on Instagram Stories that I found the app I have been looking for for months: WRTI, a classical and jazz music station based in Philadelphia (an NPR affiliate). The primary reason I am most a fan of this app is that it has an alarm clock to enable me to wake up to classical music rather than the news radio app I used to use or a beeping sound (it also has a sleep timer). I tend to listen to classic music in the morning and jazz during my work day. If you have found alternatives that are working for you, please do share, as each of us will design the balance of staying informed and reducing stress thereby elevating the overall quality of our lives in our own unique way, and the more ideas, the more options to see what might work best. While my shift is fairly recent and I will continue to share my progress and the changes I observe, I have already noticed a return (or maintenance) of the lightness I so enjoyed while exploring and relaxing in the English countryside. I am certain we all can strike the right balance so long as we know how. And in so doing, continuing to fine tune the dial, we will find the precise spot that works best for us individually. ~SIMILAR POSTS FROM THE ARCHIVES YOU MIGHT ENJOY:
~A Thinking Life = A Happy Life
~Why Not . . . Spend Time in Nature?
~15 Everyday Habits to Live a Life of Contentment (episode #93)
Petit Plaisir:
~read this post by David of the process of My Paris Kitchen finally coming to publication ~Listen to my interview with David Leibovitz (episode #182) about his recent book L'Appart in which the purchase and renovation of his now Paris apartment which took place while he was trying to write and publish My Paris Kitchen.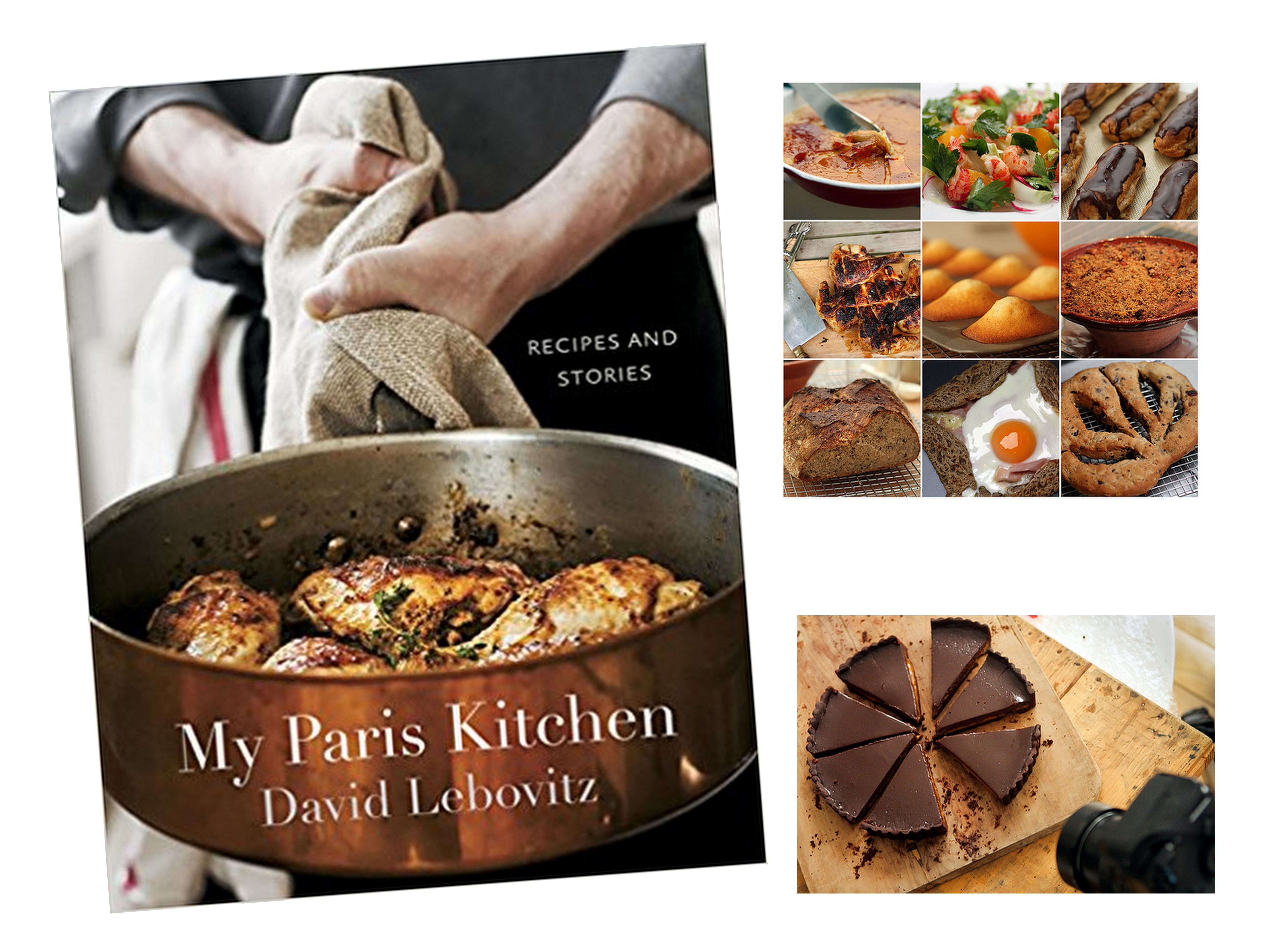 Sponsors for today's episode:
Birchbox

use code sophisticate to save 20% off all gift subscriptions through 12/25

Vincero Watches

use the promo code SIMPLE to save 15% on your order
Image: TSLL Instagram
---
Mon, 4 December 2017
186: How to Let Go of Self-Imposed Limitations
~The Simple Sophisticate, episode #186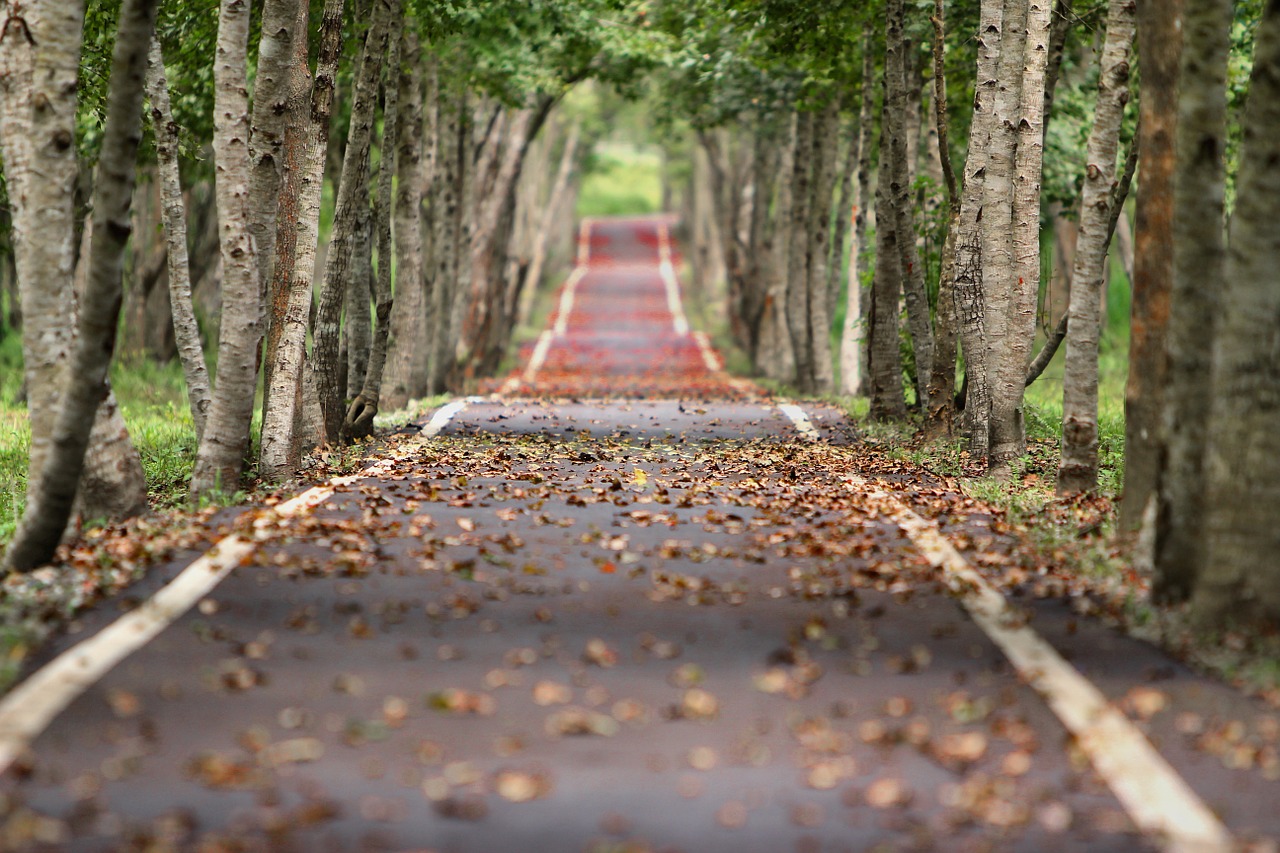 "It is paradoxical, yet true, to say, that the more we know, the more ignorant we become in the absolute sense, for it is only through enlightenment that we become conscious of our limitations. Precisely one of the most gratifying results of intellectual evolution is the continuous opening up of new and greater prospects." —Nikola Tesla
Have you heard someone else or maybe yourself say something similar to the following: Well, when you reach a certain age, things just start falling apart; or I am forty. I should have it all figured it out by now; or I'll never be able to [insert anything from touching your toes, to be being able to find real love, to earning a certain amount of money or travel around the world].
A year of quality continues. As we began this month-by-month examination of how we each can improve the quality of our lives in a variety of different arenas, November was chosen to focus on self-imposed limitations and how to eradicate them. While I am a few days into December, if you'd like to take a look at the entire 12 month list, click here. The perplexity with self-imposed limitation is that we don't believe we are setting them. We think they are real. We think they are reality. Take for example the age limitation shared above. Many people sincerely believe that at particular ages, certain things must happen, but they would be incorrect. It just so happens you are at an age when biologically, due to bad health, lack of attention to your body or lack of understanding how to better take care of your body combined with the genetics you were given from your parents that at a particular age in someone you observed, certain occurrences were observed. To continue to understand the level of perplexity, anything you have control over are self-imposed limitations, but so often, as I just described above, we don't realize how much control we actually have and we sadly toss it away and assume it is "how things occur". Thus, anyone who is ignorant to, in this particular example, is still stuck in level one of consciousness. Psychology Today explains there are three levels of consciousness: (1) the level of the senses; (2) level of conscious awareness; and (3) level of conscious connection. Level two requires of an individual to be self-aware. In episode #143 I broke down in detail what self-awareness is, how to attain it and the many benefits of doing so. Defined succinctly, self-awarenss is the act of "creating connection to ourselves, questioning our expectations, ideas and assumptions and exploring our perceptions" as stated by Psychology Today. In other words, examining what we have accepted blindly, what the world has told us without our own examination of the information and discerning the difference between how we truly feel and why and what others have told us is the reason we feel the way we do. Once we have reached the second level of consciousness we are able to see what is or isn't in our control. As well, we can determine why we are setting limitations. We are able to have a better understanding of our own emotions, detaching from them and examining them. Being honest with ourselves and getting to the root of fears, questions and doubts. (If you are looking to become better attuned with your own emotional awareness, tune in or read episode #140.) What you will discover once you reached the second stage of consciousness is that you have more in your life that you can control that you most likely previously understood to be malleable as you wish it to be. From your thoughts, your decisions, your assumptions, your understanding of the world and how it functions, the world may look and feel anew to you. Such an aha moment is exhilarating. Then, in the next breath it can perhaps seem daunting because if you succeed, it is you who navigated to where you wished, but if you don't, then it is you who navigated to where you did not want to go. In other words, we are truly the navigator of our ships which comes with an immense amount of responsibility. But once you wrap your head around the gift you have been given, you realize you have just set yourself free. Free from worries that you are not doing as you should (a particular career, having children, not being married, marrying the person who your family approves, voting a certain way, living a certain way, etc., etc. etc.), free from the zeitgeist of generational mores, free from the parochial limitations of how you spend your time, and the list goes on. You are free. Now it is up to you do something which is authentic to you and in so doing you begin to enjoy the present moment. The reason you begin to savor and be fully present each day is because you begin to enjoy the life you are living. You are not hoping something will happen down the road (yes, you can have goals), but you are enjoying how you are living in the everydays. You are not biding your time or hoping your desires will change so that somehow who you are will morph into what people approve of which prevents you from enjoying the "right now" moment. Why? Because if you don't think who you are right now is okay, is good enough, is worthy enough, you can't savor the gift that is you at this very moment. And you are - a gift. Your ideas, your passions, your curiosities, even many of them that may not have been found, are waiting for you to let go of the limitations and let them bloom. But you can only do that when you are present and aware. When you are able to step into the present moment, the change you seek begins to reveal itself. Gradually over time that evolution will be significant and this process is conscious connection, the third level of consciousness. Now you are connecting to what is the truth after having stripped away what is not and freeing it to become, freeing yourself to become, your most authentic and magnificent, and thus the world around you to shine as well. Long story short, self-imposed limitations will hold you back, but now that you know you most likely have at least one or two you have accepted and now need to reëxamine, you will be able to set yourself free and elevate your life. ~SIMILAR POSTS YOU MIGHT ENJOY:
~Emotional Intelligence (EQ): A Crucial Tool for Enhanced Quality in Work and Life (episode #140)
~Examining the Benefits of Self-Awareness (episode #137)
~24 Ways to Live Beyond Labels (episode #153)
~Petit Plaisir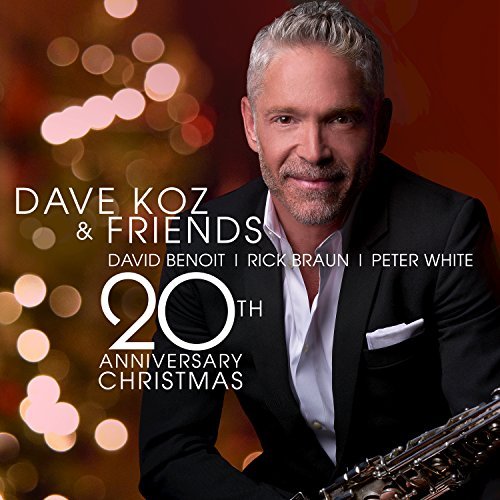 A lovely gift for the Francophile or foodie on your list, maybe even for your own home

18 in x 24 in (45.7 cm x 61.0 cm)

Anatomy of a French Meal (Anatomie d'un Repas Français) illustrated print (value $39)
Enter here to win the print seen below. Enter by Sunday 12/4 (noon, Pacific time)
Save 15% on all items found at Modvin (formerly Lyra Press) with promo code TSLL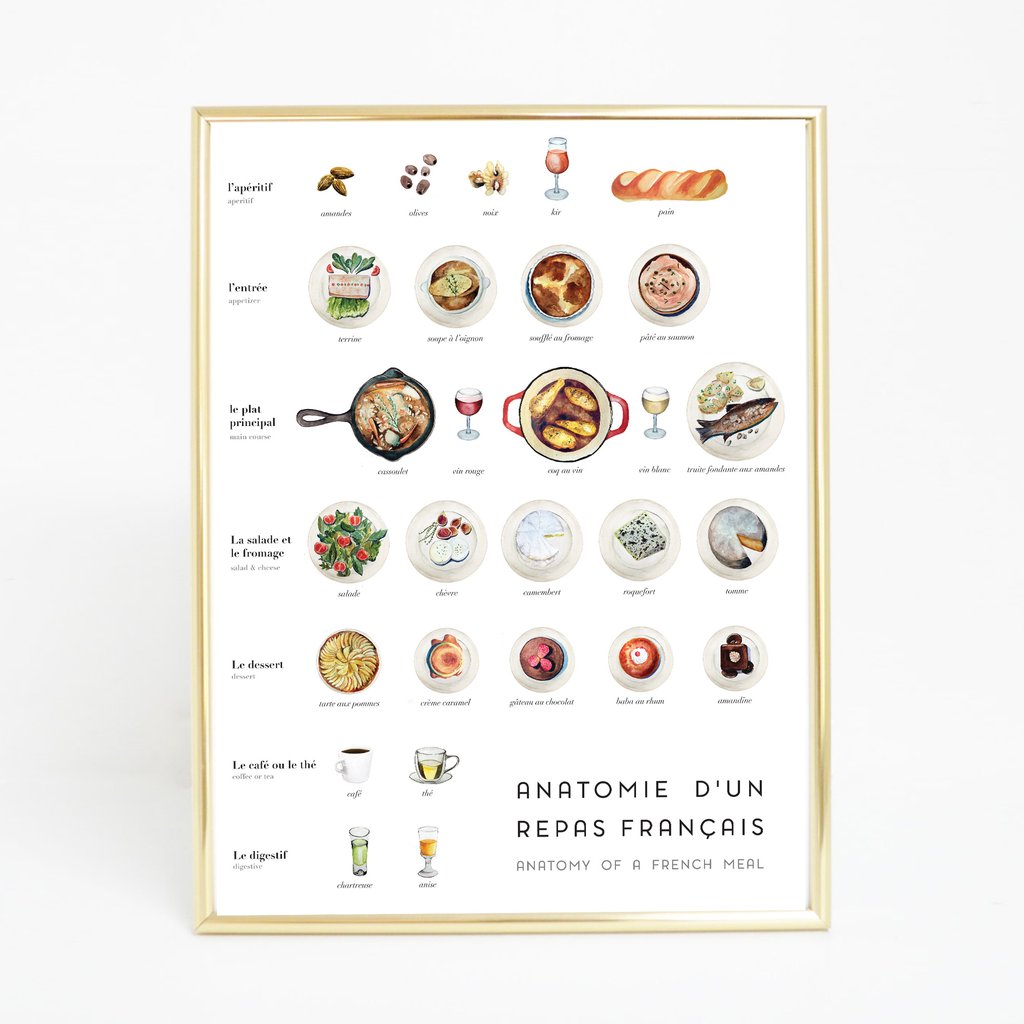 ~enter by 12/4/17 to win the giveaway of the above print (18 in x 24 in or 45.7 cm x 61.0 cm)~
Sponsors for today's episode

:
---
Mon, 27 November 2017
185: Give Yourself Permission to be Awkward
~The Simple Sophisticate, episode #185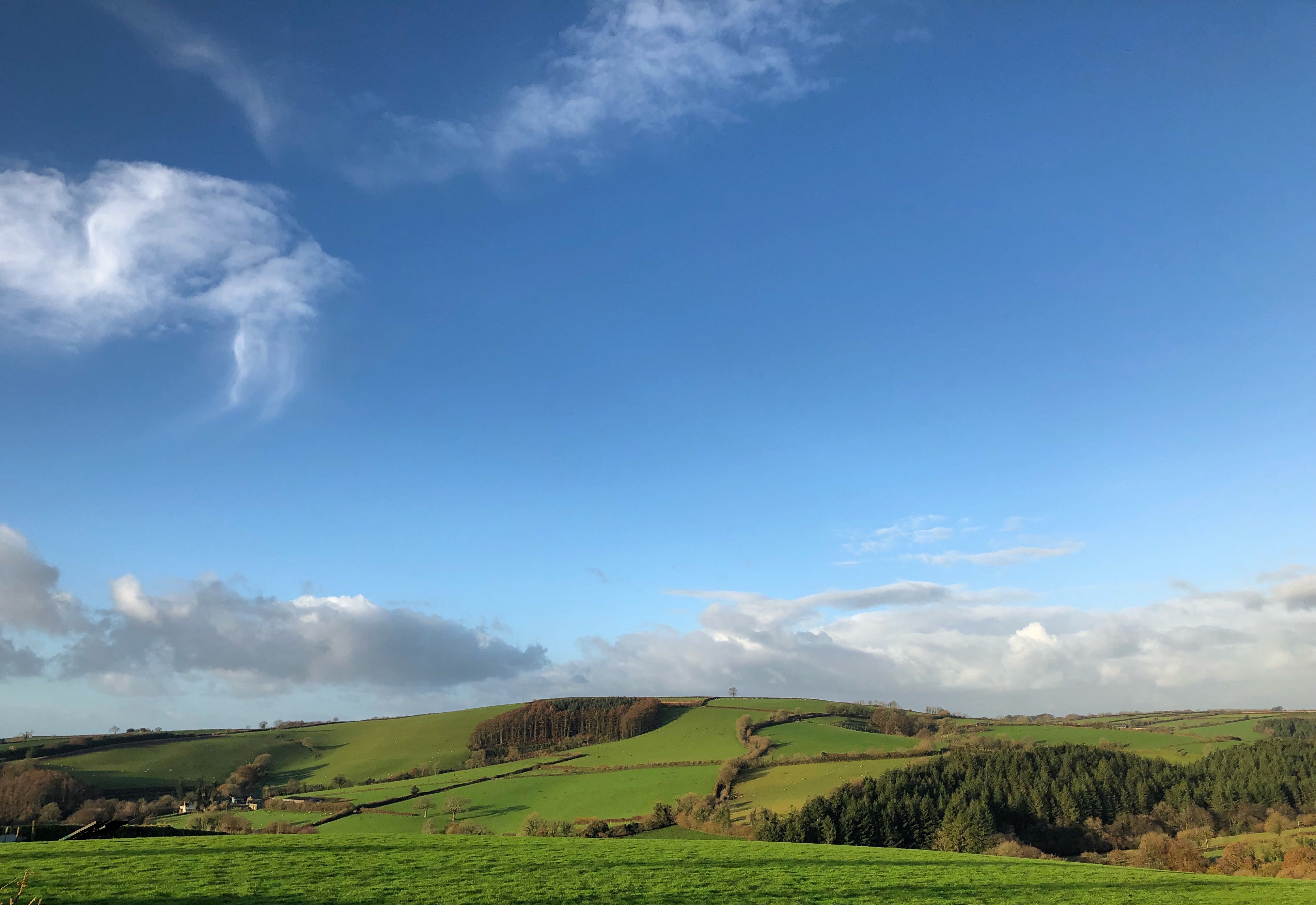 By default we choose comfort over a better life, but we don't think that is what we're doing. We think we are choosing the better life. Why? We don't know what or how the "better life" will unfold, but we do at least know what is somewhat okay. For example, we may have gathered up the gumption to let go of a partner because the person we were becoming or the life that was evolving was shrinking or limiting or unhealthy in a myriad of ways, but after a few weeks or months or maybe even a few years, we think, well, at least I know how it will unfold. At least I know. Another example is the job that doesn't excite us, but it pays decently or enough and at least we know we have a job; we have a rhythm, even if that rhythm includes complaining more than we are cheering. Yet another, our weight is not what we know it should or could be, but we are comfortable with our daily eating and exercise habits. We like the food we are eating, and yes, the food we eat brings comfort, even if we know it doesn't bring us the best health for our body and mind. Let me share two more examples: the location on this planet we call home. Yes, we can make wherever we are home, but maybe it is too much or too little. Too unkempt or too parochial. Too noisy or unstimulating. But, we think to ourselves, at least we know how the days will unfold, who we will run into in the streets, how to drive on the left or right side of the road, how much are property taxes will be each month or how much our rent will be from month to month. Lastly, our attitude. The words we utter, the thoughts we allow to pop up unsupervised often become a default, and because we know how to navigate in our world with these thoughts, we keep allowing them to have their way. Even if we know we may be a bit too snarky, sarcastic, cynical or negative about the likelihood of unknowns, at least we won't be made a fool. At least those around us know what to expect, and we know what to expect of their reaction. Since it is the holiday season, I would like to say, and feel free to join me in doing so, bah humbug! Bah humbug to each of these comforts and most certainly more that I could share that limit us, that stand in the way of living a better life that allows us to experience reaching our fullest potential. How can we step out of the comfort zone of each of these? By giving ourselves permission to feel awkward. As many of you know who virtually came along with me on my weeklong trip to England either via Instagram, Facebook or here on the blog, the trip was full of beautiful experiences. And many of these experiences were opportunities to feel awkward. Never before had I rented a car in a foreign country, let alone drove on the left side of the road and in the car. Never before had I traveled internationally during the holiday season, never before had I ventured outside of the metropolis of London. Now for those of you who may have had the opportunity to do any or all of these opportunities, they may seem simple, easy, and/or nothing to stress one's self about. But to others who have never done them, the response may be quite different. Why? Because we see the comfortable life, the good life, the better life, through our own experience. Some readers who have always wanted to get out of the city and explore the countryside may be daunted by the idea of having to drive in a foreign country in order to spend time in a lovely rustic cottage, or others may dismiss international travel at all, but the truth is, if the only reason you don't do what you wish to do, long to do, is because it will be uncomfortable and full of unknowns, most likely putting you in a position to feel and appear very awkward, that is actually the sign you need to see. Because that is precisely the new venture that will open your world up and reveal to you a better and more amazing way of life that you couldn't have imagined if you only kept dreaming. While my experiences in England are timely for me and with the fresh feeling of feeling awkward (I drove quite slow on the narrow, beautiful country farm-lined roads), this is just one example of how giving yourself permission to feel awkward is the right choice. Let's go back to the list of examples I talked about at the top of the post. Relationships. If you are used to being in a relationship, having a partner, and after months or years of being together, you are no longer in each others' lives, for some it will be awkward to be alone. I would argue for most of us it will be awkward depending upon how long we've been with our partner. But again, allow yourself to feel the awkwardness. Revel in it, dance it, laugh about it, journal about it and then step into it and eventually you will step through it. After time passes, you will look back on your old journal entries, recognize the discomfort you were feeling, but also see that such feelings, while natural, were simply part of the process of growing, of expanding into the life you wanted to live, were capable of living, even though there were many unknowns in front of you. Yes, it would have been easy for me to say, nope, I cannot go to England, stay in the dream country cottage I discovered (more on the details of this cottage on December 15) during the holidays because it isn't fair to leave my dogs with a dog sitter, who travels alone on the holidays and I don't want to worry about driving as the English. But instead I said yes. I said yes, and as someone who does know the experience of things not going as we might have hoped, I was truly fortunate for my plans to unfold beautifully and even exceed my expectations. And that is the gift of giving yourself permission to feel awkward: you discover how beautiful the world can be in reality and not just in your dreams, you discover strengths and preferences you may not have been sure about regarding yourself, you begin to trust people and the world again (or at least a little bit more after considerable vetting – doing your homework truly does pay off), and you build a deeper appreciation for life and the clarity of the life you want to build. So whether you are allowing yourself to feel awkward trying a new sport, taking a more challenging fitness class, stepping into a new career, meeting a new person or trying to become more comfortable with your own company, know that feeling awkward as you begin the journey is a brilliant sign that you doing exactly what you should. ~SIMILAR POSTS/EPISODES YOU MIGHT ENJOY:
~11 Life Truths About Contentment that Seem Impossible Until We Experience Them
~Why Not . . . Assume It Will Be Brilliant?
~Why Not . . . Ask the Question "What If?"?
~View more images of TSLL's trip to England on Instagram (@thesimplyluxuriouslife) or search #tsllengland on Instagram
Petit Plaisir: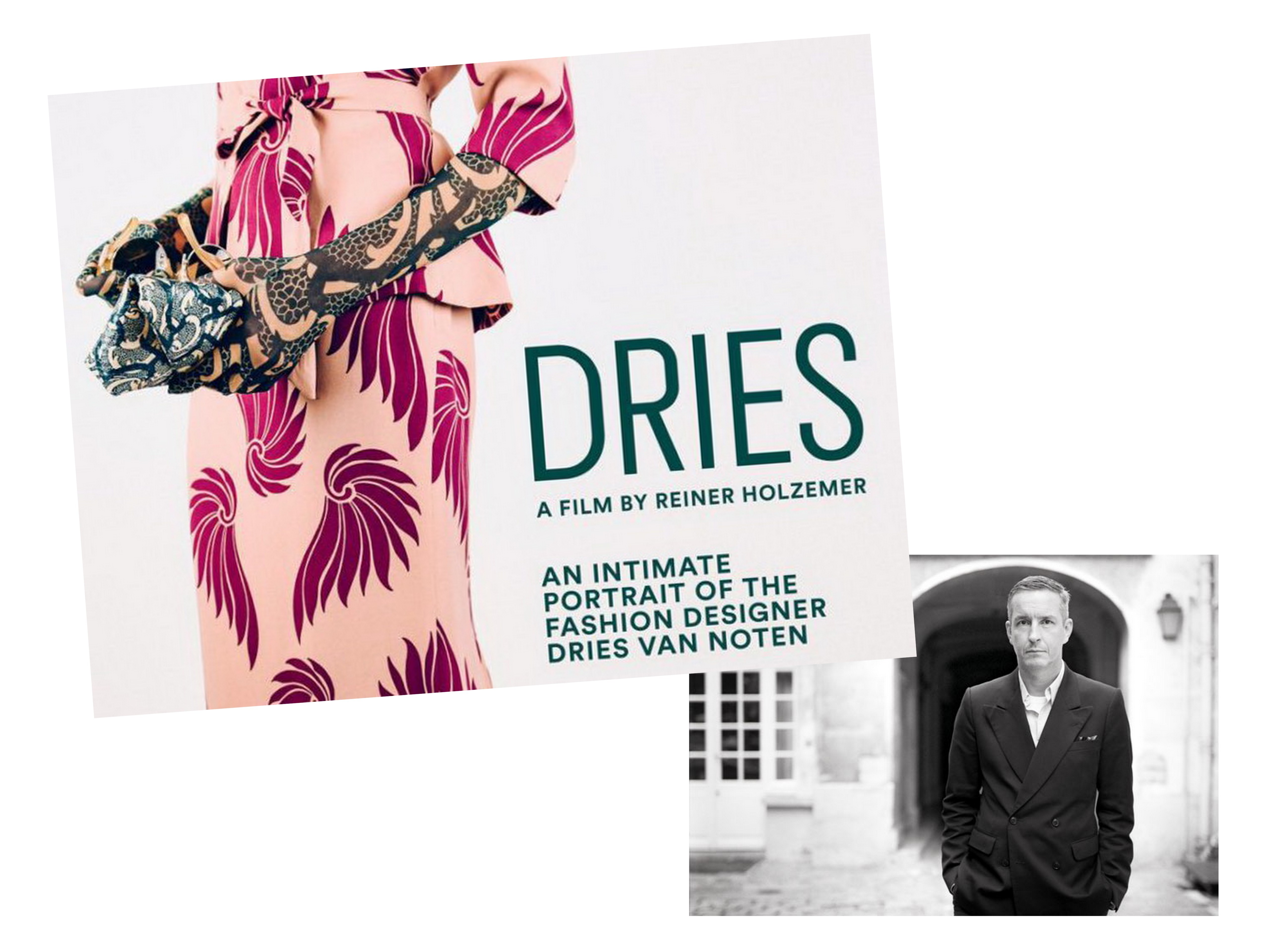 This episode was sponsored by the following:
Save 40% with code SIMPLE40 on your first order through November 30th
Receive free shipping on orders over $10

Free shipping code: C4Y7FP4XJERY
---
Mon, 20 November 2017
184: 16 Ways to Simplify & Make the Holiday Season Pleasurable
~The Simple Sophisticate, episode #184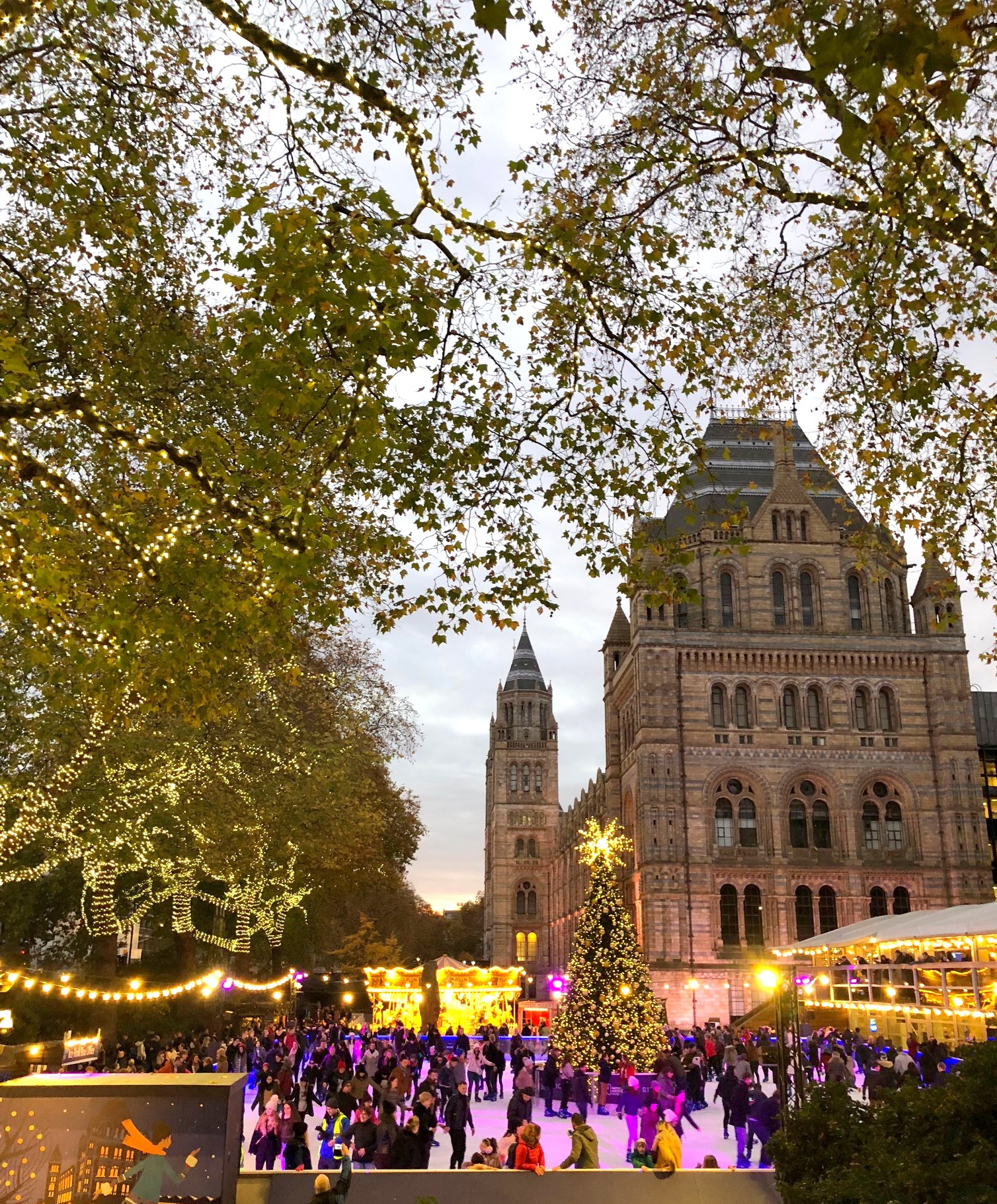 ~Natural History Museum Ice Rink, London~
The holidays can be glorious and overwhelming at the same time, magnificent and demanding, joy-filled and draining. And since the holidays of Thanksgiving for Americans and a handful of religious and non-religious commemorations will take place in December for people around the globe each year, it is best to navigate an approach that enables the annual celebration to be something to anticipate with excitement. It will be three times this Thanksgiving that I have enjoyed either the turkey holiday or Christmas in a unique fashion: on my own. Each time in the past it was a choice and each time it was an opportunity to explore or take part in something or a way of life I had not experienced. As a teacher, there are few times besides the summer months in which a vacation is allowed, and so I have become more and more inclined to use the week off for Thanksgiving and the two weeks off to end the year and begin the new year traveling, exploring and relaxing. My approach is unique as I have two furry children who will gladly celebrate the exploration of their stockings any day of the month or not at all as a calendar is not something they fuss over. And while I do have family and friends I enjoy visiting, I enjoy more intimate opportunities to spend time with them over the course of the year. Now, don't get me wrong, sitting down to gather with loved ones over a festive meal is something I not only enjoy being invited to but also being the curator of, but I also am very much appreciative of opportunity to take the hype and the expectation of "have-tos" and instead cultivate an authentic experience with people I enjoy spending time and lose track of time with. Inspired by the goal of cultivating a holiday season to eagerly look forward to and revel in from mid-November through the first of January, I came up with a list of ideas for a making a pleasurable holiday season.
1.Create your own traditions
As an adult, you may remember holiday traditions you loved and a few you begrudgingly went along with. However, now you are an adult, so why not reconsider what you want and have to do. Take a look at my thoughts on traditions here.
2. Ease into the season
If the festive season of ho-ho-ho seems to begin far too early, then set your boundary and gradually ease into the celebrations. Maybe there is a particular time when holiday music can be played or the first film can be viewed. As a way to build anticipation, make each occasion a special one: for the first movie of the season, plan a feast of comfort foods shared with close family or friends.
3. Try one new decoration idea
Michael of Inspired by Charm shared with his Instagram followers a couple of weeks ago how to decorate your holiday tree with ribbon. If this is something you've always wanted to try, go ahead and give it a shot this year. Trying something new is a challenge and an adventure and who knows what new memories and traditions it will inspire.
4. Find a wood burning fireplace and enjoy sitting next to it
Whether you are fortunate enough to have a wood-burning, cracklingly fireplace in your home or not, make a date at least once (more for me please!) to snuggle or sit next to a warm fire with something warm to sip and either an enjoyable conversation to share with someone or a book you cannot wait to dive into.
5. Locate warm gloves for everyday
Keeping your digits warm is a simple way to feel a little more cozy and soak up the snowy moments or freezing, crystal clear days. Enjoy shopping for them and trying them on as gloves are one of the easiest items we wear to try on multiplies of without spending too much time.
6. Follow Peter Mayle's Example
Having reread Peter Mayle's A Year in Provence, it was his decision to throw a holiday party for his workers just prior to Christmas in the middle of the day (his soiree began at 11am) that made me realize, why not? Not only do you have some time in the morning to prepare, but you also have time in the evening to relax and savor the gathering without the worry of the roads, darkness or freezing temperatures at night.
7. Take a walk through the neighborhood to enjoy the lights
Instead of hopping in your vehicle, even if you live far away from neighborhoods with lights, park your car in a parking lot and stroll the streets with a friend or partner. Just strolling along, all bundled up is a reminder to slow the pace of life down, take in the festive sights and become infused with the holiday spirit.
8. Keep the tree decorations simple
The boxes upon boxes of holiday decorating may be appealing to some, and at least some decorations for my home are a must to remind me each morning when I wake and afternoon when I arrive home that it is indeed the holidays, but too much can become overwhelming and turn the holidays' arrival into a chore. Keep it as streamlined, yet as festive as you wish, and don't feel bad for not putting out the set of reindeer that you feel you "have-to". Remember, you're designing a holiday approach that enables you to enjoy the holidays you are celebrating.
9. Keep the tree small
For the first time last year, I purchased a three foot tree. And the ease and pure pleasure it brought to my weekend was a change I am going to be adhering to for some time. I still paid careful attention to the ornaments and ribbon. I still strung white lights, but I saved some money and experienced no stress what-so-ever trying to put it up.
10. Learn a new holiday recipe
So many delectable, amazing recipes abound around the internet, from family members and friends that choosing just one may be difficult, but similar to trying a new decorating idea, it is a fun challenge and adventure to look forward to each year. Hey, and if it turns out, that's the icing on the cake!
11. Shop Small Business Saturday
Make a habit of shopping locally as often as possible and even on the designated Saturday after Thanksgiving here in the states. While yes, so much is available at the end of our fingertips as we peruse the internet, if we are able, why not build relationships with our neighbors as they work at their businesses and continue to strengthen the community we call home.
12. Perfect a simple holiday cocktail
Last year, I came up with a super simple cocktail recipe that is a show-stopper when it comes to looks as well. Whatever drink is your favorite, or you are looking for a favorite, always have the necessary ingredients on hand for those last-minute holiday invites of friends visiting from out-of-town to add that extra little holiday touch.
13. Volunteer
Whether you are someone who enjoys stepping into the kitchen and serving a holiday meal to your local citizens in need of a warm meal or you enjoy the ski slopes and can volunteer to tend to the local cross country runs which you frequent yourself, choose some way to give of your time as a way of showing gratitude and building a bond of kindness without seeking anything in return.
14. Select Favorite Holiday Comforts (films, music, candles, etc.)
Each of us has our holiday favorite comforts (Charlie Brown Christmas soundtrack is my favorite - hands down), so make sure to carve out time to savor these comforts as a way to deepen the appreciation for this time of year. Do you have a luxurious hot chocolate recipe that you save as a special treat only to be devoured during these last few weeks of the year? Put aside any guilt and indulge. Being present in these moments of simple pleasures and comforts is a practice we can take with us throughout the rest of the year.
15. Find time to read one or two books you've been curious to read
Earlier this week I shared a list of 10 books to enjoy on your holiday travels or vacation. From novels to non-fiction, even a cookbook as well, I know during this time of year, I savor the extra minutes to enjoy more of the books I haven't found the time to read up until now.
16. Let go of the myths and expectations
The holidays are yours to make as you will. Choose to plan your calendar thoughtfully, knowing what you value, what is important and most importantly don't be afraid of saying "no". Yes, we would all most likely agree, the holidays have become far too commercialized, but we can change that with our habits. And our habits can change if we choose to do other activities that brings us the reward we associate with the holiday season: joy, contentment, love, pleasure. (Click here or here for two posts on cultivating good habits and how to break bad habits.) I recently shared with someone my plans for the Thanksgiving break (learn of my plans here), and they immediately said, "Well, that doesn't sound like Thanksgiving". But their response exemplifies exactly what was shared above, the holidays, Thanksgiving in this case, can be defined how we want them to be defined, celebrated how we want to celebrate them, but it is up to each of us to have the courage to examine why we do what we do and then allow ourselves to get excited about what works for us. I know that I am giddy to be where I am and will be on Thursday. I hope you will be too. (Discover where I am and will be this turkey day on IG - #tsllengland). See below a few pics from the trip so far.
~the skies upon arrival at Heathrow were a brilliant blue (as seen below)~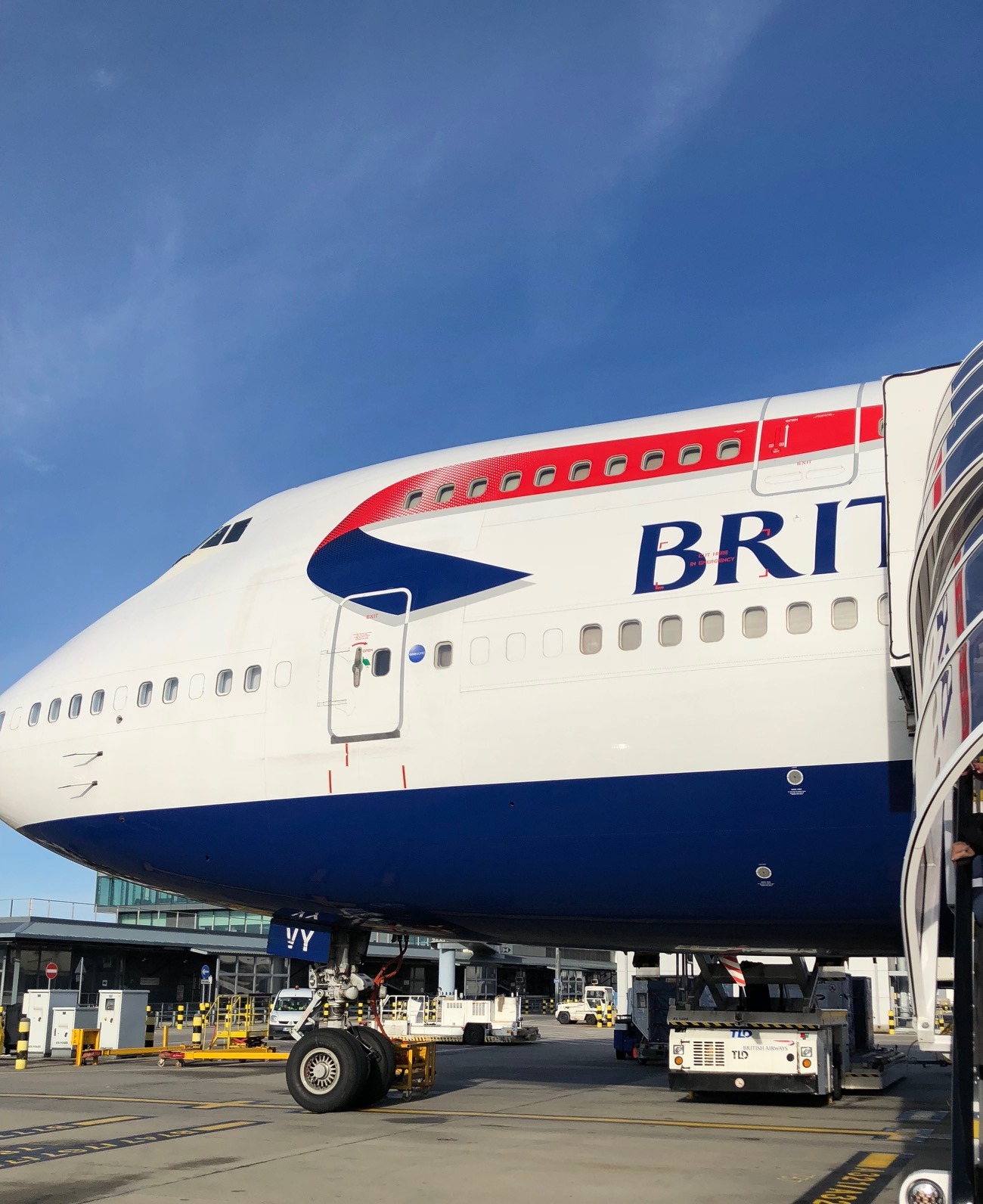 ~took some time to walk and wander in the Victoria and Albert Museum~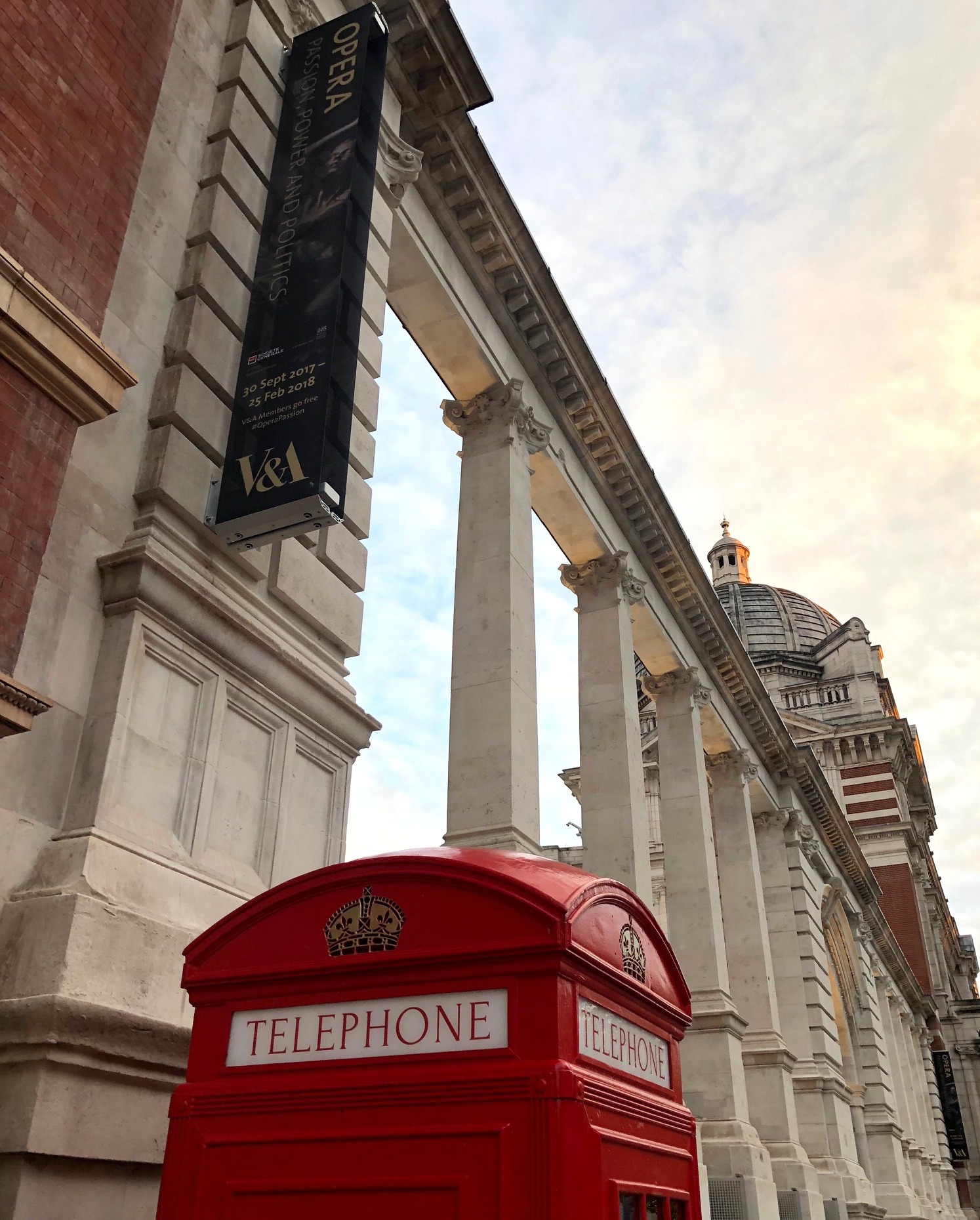 ~The Royal Albert Hall~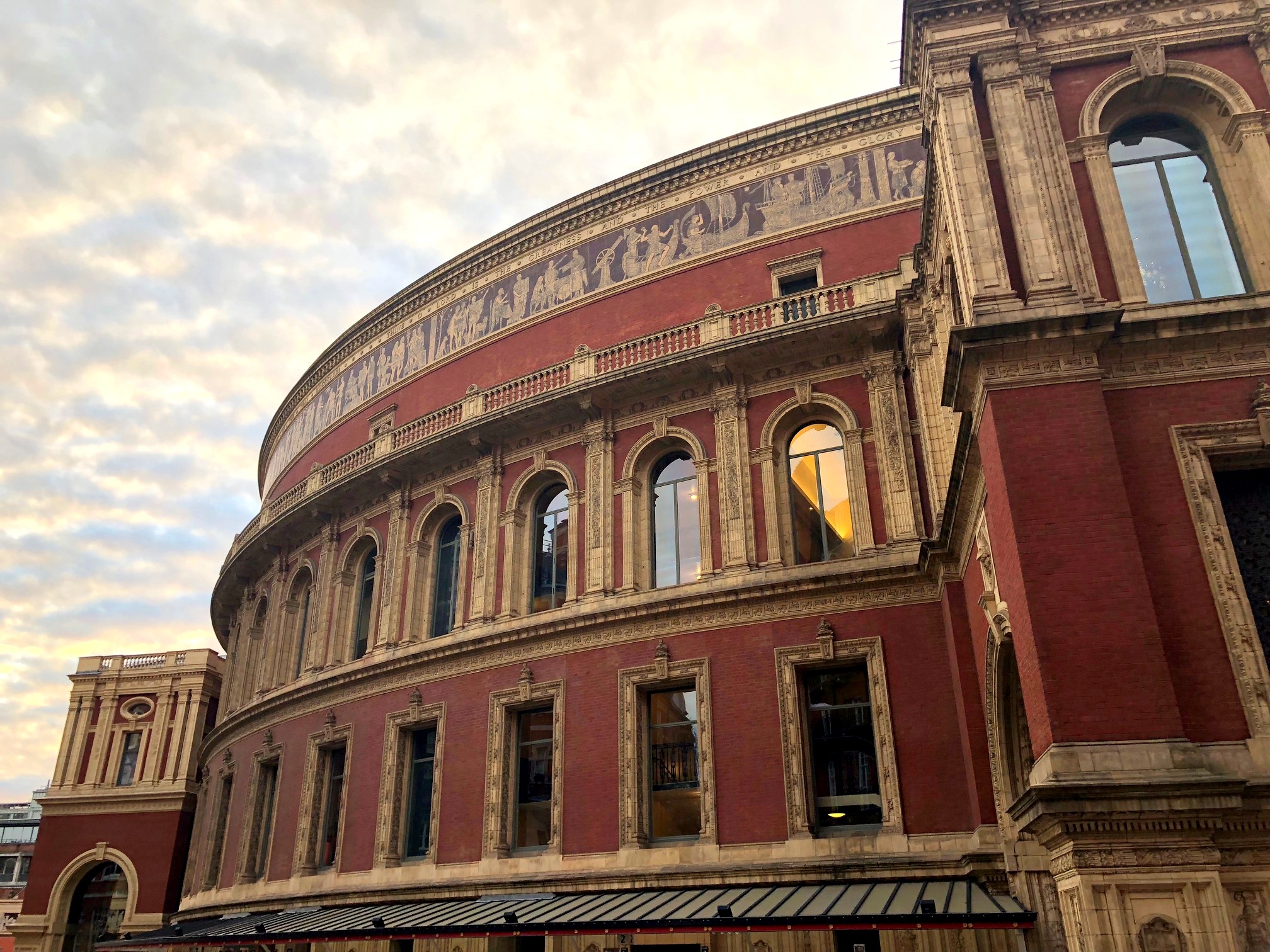 ~My love affair with London's limestone~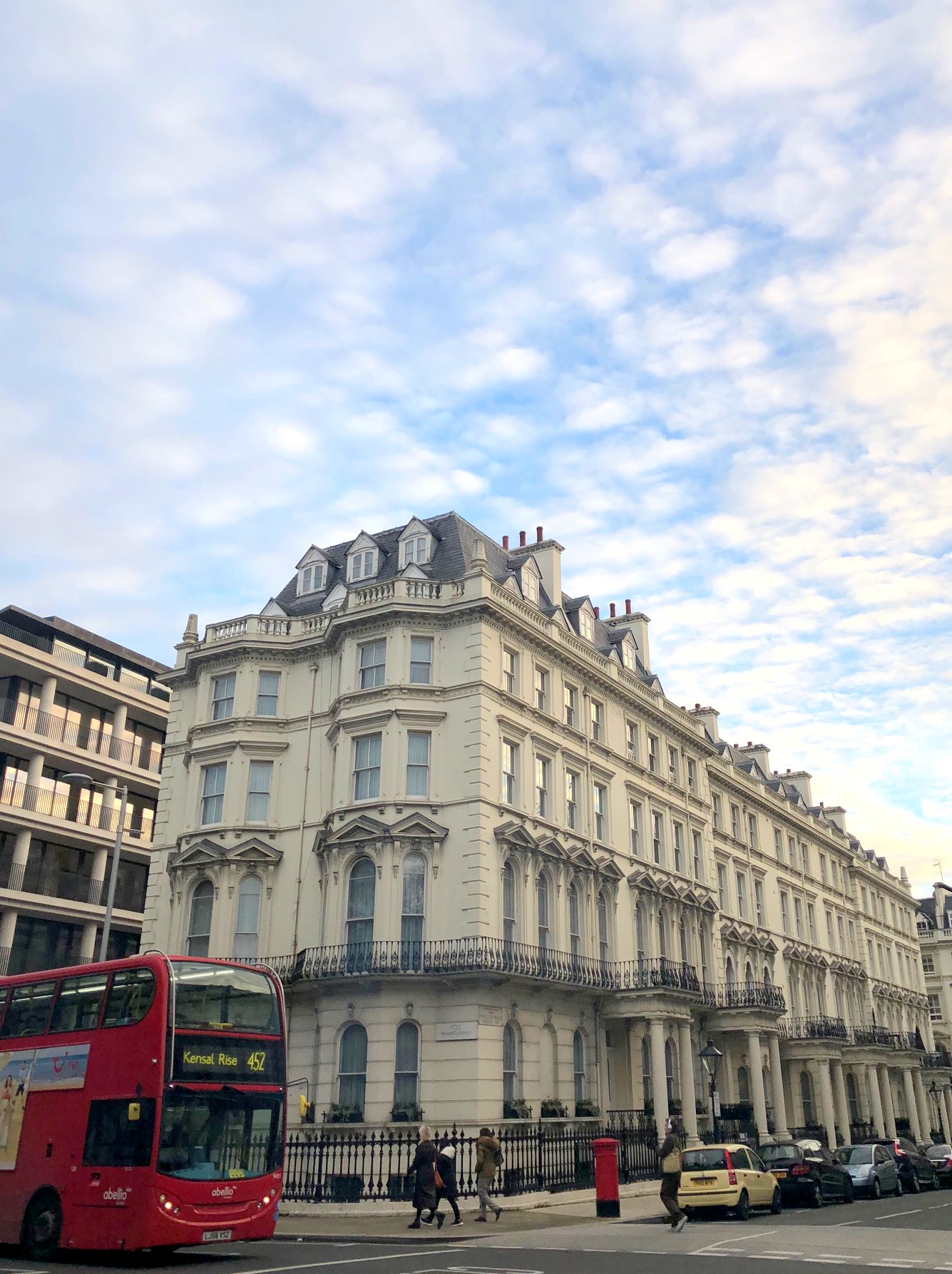 ~Enjoy 15% off all TSLL Notepads, Planner Pages & Signed Copies of Choosing the Simply Luxurious Life: A Modern Woman's Guide when you spend $10 or more with promo code HOLIDAY15, through Monday November 27th.
Petit Plaisir
~Murder on the Orient Express
~Agatha Christie's original Murder on the Orient Express (January 1, 1934)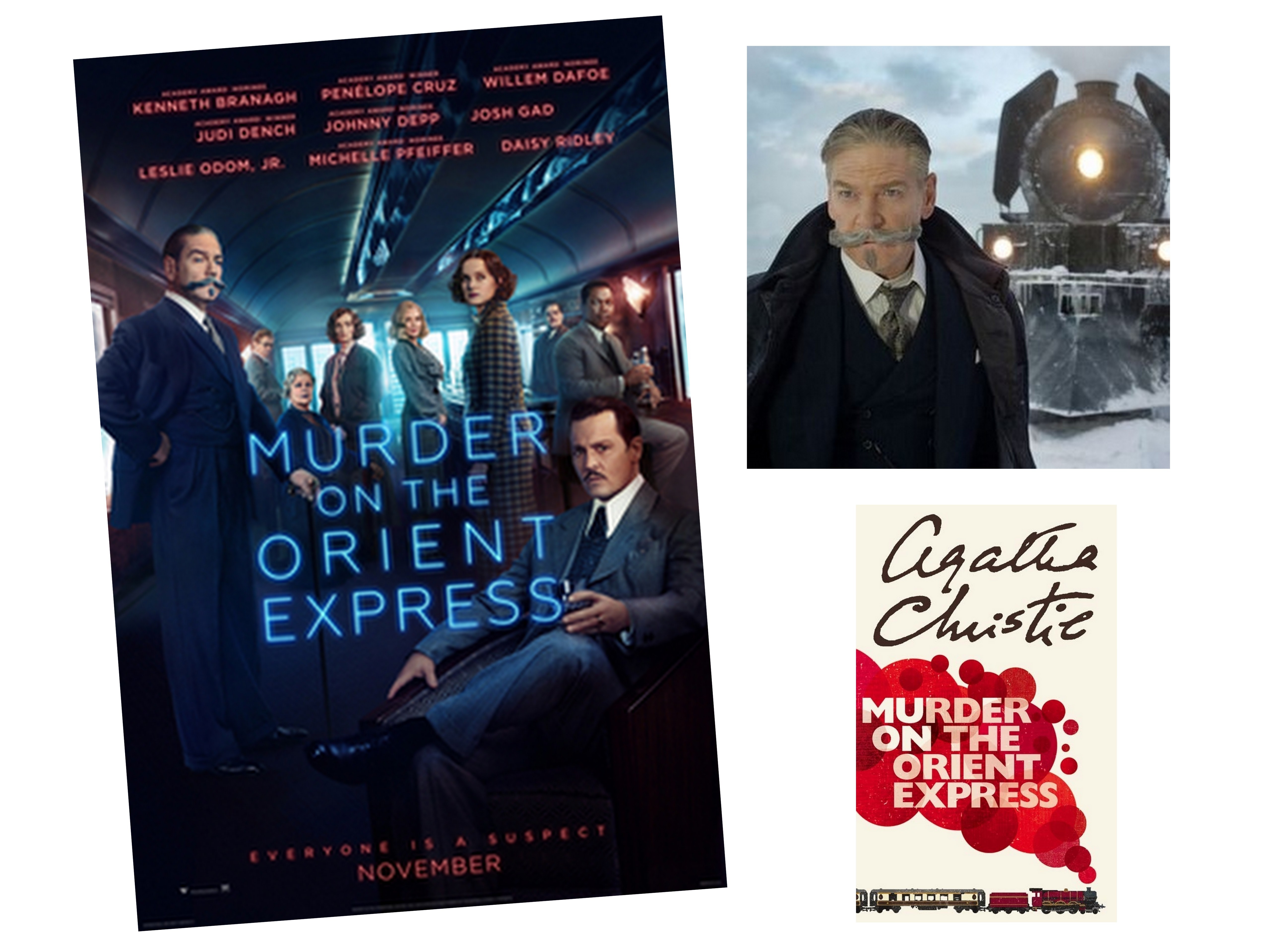 This episode was sponsored by the following:
Save 40% with code SIMPLE40 on your first order through November 30th
Receive free shipping on orders over $10

Free shipping code: C4Y7FP4XJERY
https://youtu.be/z68frP9Q7XA
~All Images via TSLL's Instagram, London November 2017 Trip
---
Mon, 13 November 2017
183: International Travel Prep List
~The Simple Sophisticate, episode #183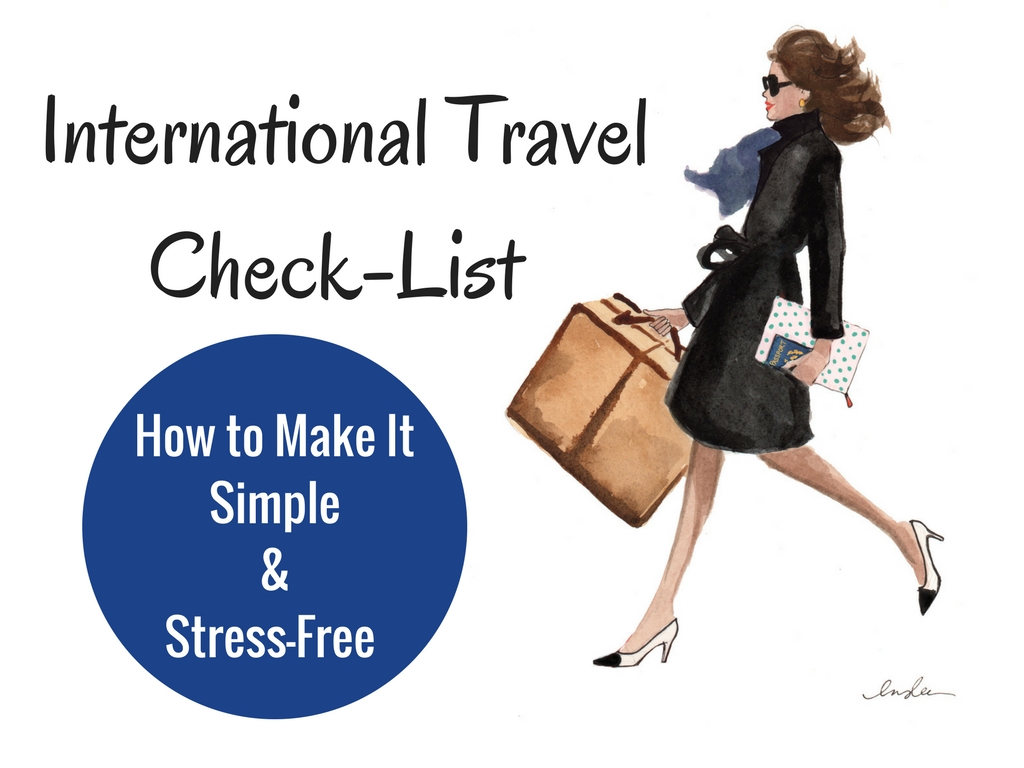 The arrival of the holiday issue of The English Home in my mailbox brought a larger smile to my face than previous years. As I flipped through the pages of recommendations by the editors of special holiday events in which to partake in London and around the city (Liberty London holiday windows, visiting the Borough Market, and strolling down Regent's street), I immediately began to add the ideas that caught my eye and interest to my itinerary. After five years since my last visit to England, TSLL will be returning for the kick-off of the holiday season, and to say I am excited to do so in and around London is to only express a morsel of my eagerness to arrive in the land of Jane Austen. As such, I am fine-tuning my preparation for international travel. Five years ago I shared a three-part series on International Travel which is also included in TSLL's first book with further details not included on the blog. With each trip I have since taken requiring a passport, my travel experience deepens and prompts me to want to share what I have discovered.
1. Check Visa requirements and Renew Passport, if necessary
A simple check on this U.S. government website will confirm whether or not you need a Visa or merely your passport to travel to the international country on your itinerary. For example, if traveling to Australia from the U.S., you will need a Visa. A U.S. passport is valid for 10 years (five years for children under 16) and the renewal fee for an adult passport book is $110 (an additional $30 for a passport card). On the website, it states that renewals take between 4-6 weeks, but to be safe, do it at least three months in advance.
One of the best $85 I spent was going through the process to receive my Known Travel Number (KTN). In fewer than five minutes in any U.S. airport, I was moved through security without having to take my shoes off or empty my bags. I do still have to run my carry-on through security, but I was able to remain clothed and not take out all of my personal items. The ease set the tone for the trip that was pleasurable and less harried. Remember to renew within five years. Now for international travelers, the TSA Pre-Check works for our departures, but once we are abroad, we will have to go through international airport security unless we have a Global Entry number. While not all countries are a part of the Global Entry program (check here to see which are), there are certain travel frequency requirements to meet in order to obtain this status. The cost is $100 (also must be renewed every five years).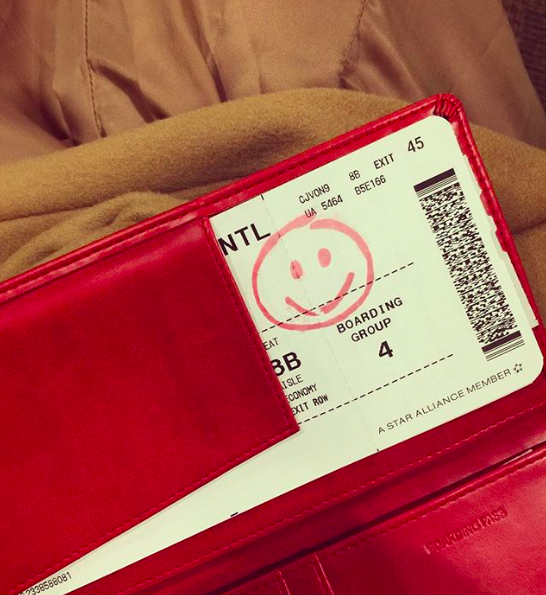 ~the red smiley face was the note to the TSA security check that I was TSA Pre-Check, and I moved swiftly through the security line~
3. Reach out to your financial institutions (credit card and checking) to alert them of your travel destinations Once you know which credit or debit cards you will be taking on your travels, call your bank to let them know where you will be traveling abroad and during which dates. Why? If you have a bank that keeps careful track of where you spend your money as to alert you to any fraudulent purchases, they could prevent your card from being used while you are in a destination you normally aren't. Simply let them know, and you will be set.
4. Pack the proper adapters and converters
In my first post regarding international travel, I recommended a brand of adapters that while they worked, I found them to be too flimsy after using them a couple of times and often they didn't stay in the socket (the post has since been updated). So the hunt began for a new brand which I found and am happy to report is affordable and offers very sturdy adapters. Made by Ceptics and offering adapters for nearly any country you may be traveling to, I paid $7 for three adapters fit for the United Kingdom and Hong Kong. Check this post out for converters and for what purpose you will need them (most laptops convert automatically) - scroll down to #4.
5. Purchase necessary sleep aids to alleviate jet lag as much as possible
I have yet to not experience jet lag in some capacity. And even when I am convinced I am not experiencing it at the time, inevitably, upon reflection, I was. However, taking an over-the-counter sleep aid isn't a bad idea to try to sync your body on the plane sooner rather than later. Bring a sleep mask, and perhaps even change into pajamas if your flight is extra long.
6. Educate yourself about the culture
If you've never traveled to your destination, do your homework. Come to understand the customs and expectations, and if the country speaks a different language, learn the basic greetings (hello, thank you - see a more detailed list here - check out #7 on the list).
7. Check the driving license requirements
If you are planning on renting a vehicle, check to see if the country you will be driving in requires an international driving license. Some countries simply need your driver's license from the country you are from, but others are more particular. Rick Steve's writes about driving in Europe here and here is a link to AAA which will issue you an IDP for $20 (good for one year).
8. Purchase transportation passesd in advance
If when you arrive you will be using the local transportation (subway, metro, tube, bus, etc.), consider purchasing in advance (if available), the necessary transportation passes. For example, London makes available in advance of your arrival their Oyster card for visitors, as well as offering discounts on the fare prices. I particularly like knowing my transporation from the airport and for the first day is taken care of as due to the lengthy travel itinerary, I am quite exhausted and merely want to arrive at my accommodations and settle in without more stress of the unknowns.
9. Pack a neat and well-stocked travel tote for toiletries
The 3.3 ounce rule applies to liquids and lotions if you are taking your travel tote in your carry-on, so pack thoughtfully. I just found these TSA approved squeezable liquid containers on Amazon which come with pre-made labels. If you are bringing your travel tote full of toiletries and/or make-up, finding the perfect sized tote is the goal. It has taken me some time to find this item. Having gone through a rolled up cloth and mesh version and a plastic version just to name a few, I finally found a leather travel tote with a couple of different compartments and zipper pouches that fit the exact size I needed. (View my list of items for a travel tote here.) This striped toiletry tote also caught my eye.
10. Invest in sturdy and secure luggage
After going through at least three suitcases in which the handle would either be ripped off, the zipper broken or the collapsible handle becoming extremely loose, I realized I should have taken my own advice and applied it to travel luggage: invest in quality. Rimowa and Tumi are two top well-known and trusted brands making their luggage available in sturdy aluminum. I happend on a great deal last spring and purchased my Tumi at a fraction of the full-price from Neiman Marcus. Save up, and purchase what you can afford and you won't have to waste money on buying multiple pieces that don't do their job.
11. Reserve your taxis before you leave
If you will need a taxi to and from the airport as you leave your home, as well as when you arrive at your destination, make the reservations ahead of time. Peace of mind and not having to pull your luggage through the local transportation is a simple investment if you have more than a carry-on. As well, when you hop (okay, who am I kidding, after a transcontinental flight, it is more like lumbering) off the plane, seeing your name on a piece of paper with your driver waiting to take you to your accommodations with a nice soft bed is a welcome sight.
12. Prep your home
Depending upon the season and weather, tend to details of home care and home-sitting if necessary. As well, alert your mail carrier and newspaper delivery to be held or speak with a trusted neighbor to enjoy the newspaper while you are traveling.
13. Pack your carry-on
Whether you are taking an item of luggage with you as a carry-on or not, you will want to stock your travel tote that will be traveling with you on-board with the necessities. Below is a list of items to consider:
sleep mask
reading, viewing and listening material (downloaded is applicable)
earbuds
empty water bottle
sleep aid
basic beauty bag (facial wipes, concealor, moisturizer, dry shampoo, mascara, blush, facial oil, lip moisturizer, hair brush)
favorite tea bags (if you're a tea drinker like myself)
work material (laptop, tablet, etc.)
phone charger
reading glasses & contact solution with case
wallet
passport
14. Confirm accommodations
Make sure you have the proper addresses, arrival times are clear, and the hotels, vacation rentals, know when you will be arriving if at a unique time.
15. Confirm Online Check-In for Flight 24-hours before departure
Most airlines allow you to check-in online from your phone/computer 24-hours in advance to expedite check-in should you just have a carry-on. Other airlines also allow you to choose your seating for free at this time as well such as British Airways.
16. Download helpful apps
From an app to help you find free wi-fi at many international airports around the world (only $1.99 - WiFox), to transportation apps for your city, as well as Uber and the airlines you will be traveling on so there will be no need for a paper ticket, download the necessary apps before you wake up early and head to the airport.
17. Now take a deep breath
You are able and ready to relax, open your mind to the many experiences that await you and enjoy your trip. If you'd like to see exactly where I am going and what I am enjoying while I'm England, be sure to follow along on Instagram (@thesimplyluxuriouslife) or search #tsllengland on Instagram. ~VIEW SIMILAR TSLL POSTS ON TRAVEL HERE
~Why Not . . . Travel Internationally? Part Deux (what to pack)
~Why Not . . . Travel Internationally? Part Trois (how enjoy your visit to the fullest)
Petit Plaisir:
~click here for the recipe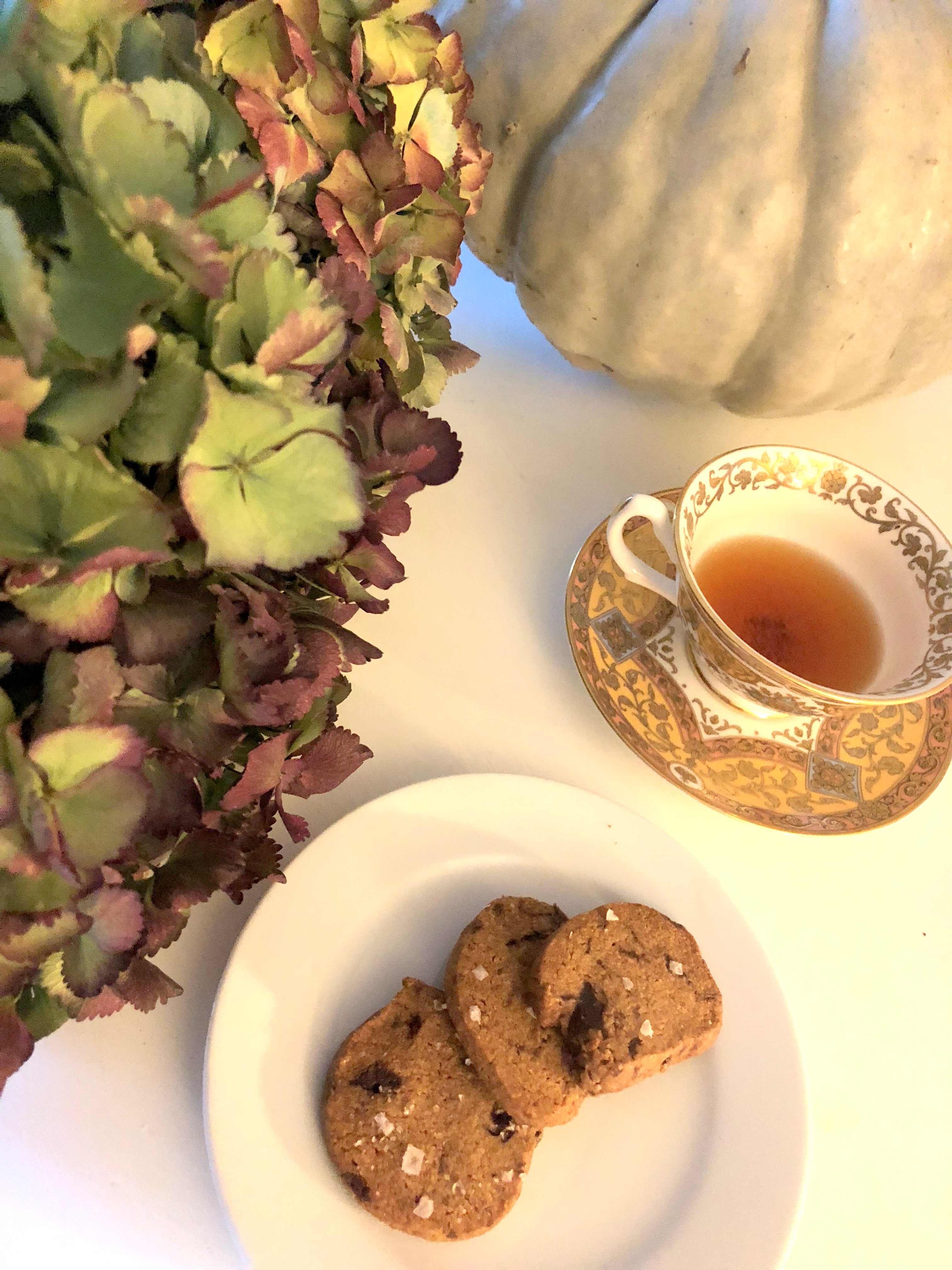 This episode was sponsored by the following:
Save 40% with code SIMPLE40 on your first order through November 30th
Receive free shipping on orders over $10

Free shipping code: C4Y7FP4XJERY
---
Mon, 6 November 2017
182: David Lebovitz Talks About Making Paris His Home
~The Simple Sophisticate, episode #182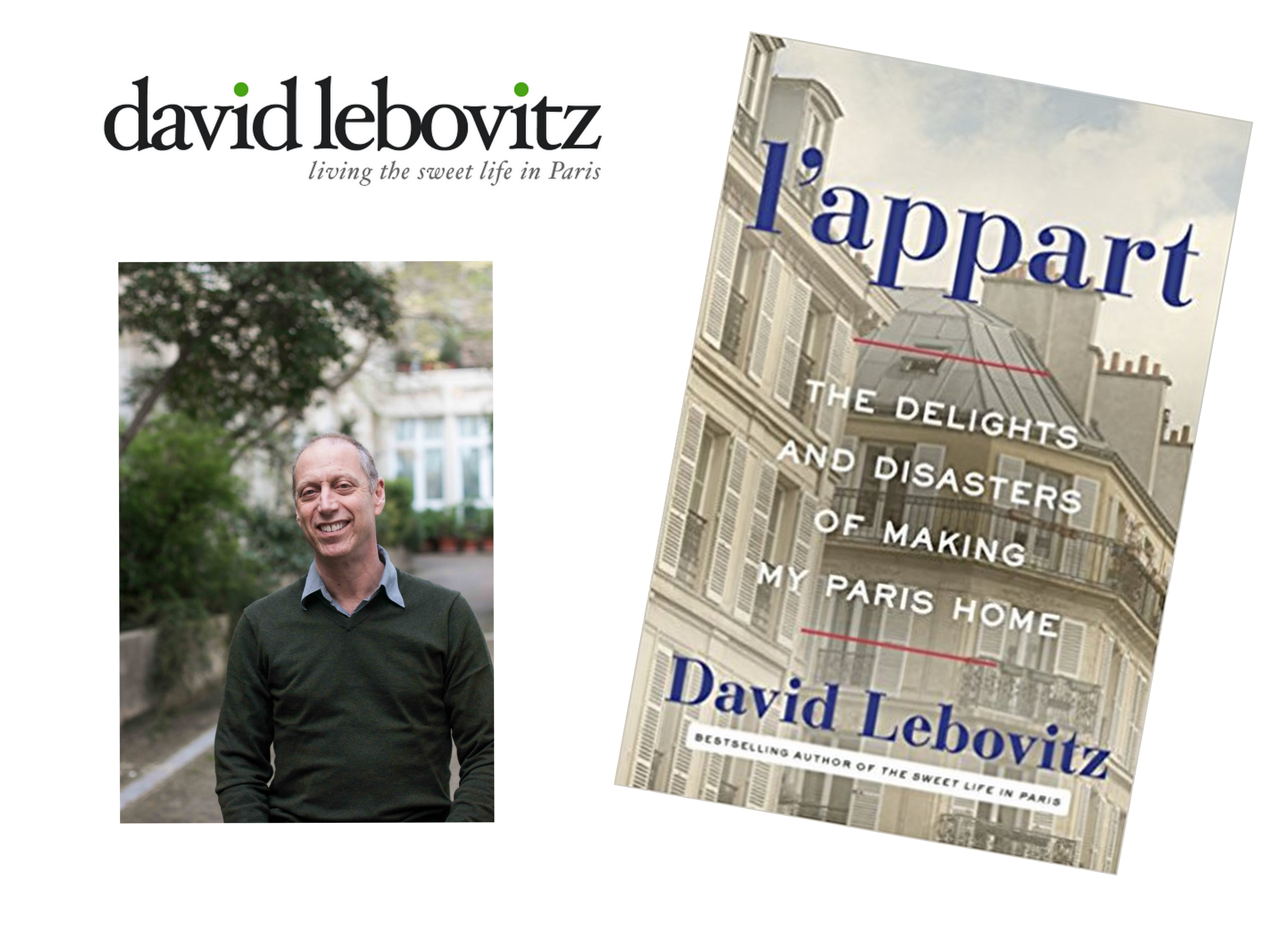 "Paris was always Paris, and the French were . . . well, the French. But because of what happened —j'avais mûri, I had 'ripened,' as they say." —David Lebovitz, L'Appart: The Delights and Disasters of Making My Paris Home (released Tuesday November 7, 2017)
In today's episode of the podcast, food blogger, renowned pastry chef (having worked for 13 years at Alice Waters' Chez Panisse) and best-selling cookbook author David Lebovitz joins me to talk about his new food and Paris destination memoir L'Appart: The Delights and Disasters of Making My Paris Home. Having called Paris home since 2004, it was after eight years of renting that he decided he wanted to put down roots, and thus the journey of delights and disasters began. Tune in to my conversation with David Lebovitz and discover:
How the real estate market works in Paris
The one item he wanted for his kitchen that didn't exist anymore (until David went on the hunt for it)
What he discovered about Paris and his move to the City of Light while writing this book
How much butter the average French person eats each year
What advice he gives to people who are visiting Paris
How he is surviving the current butter shortage in France
What the French consider a terrible insult
One of the challenges that arose while writing the book
Why his partner Romain is his hero
Visit David's blog DavidLebovitz.com As mentioned in the conversation: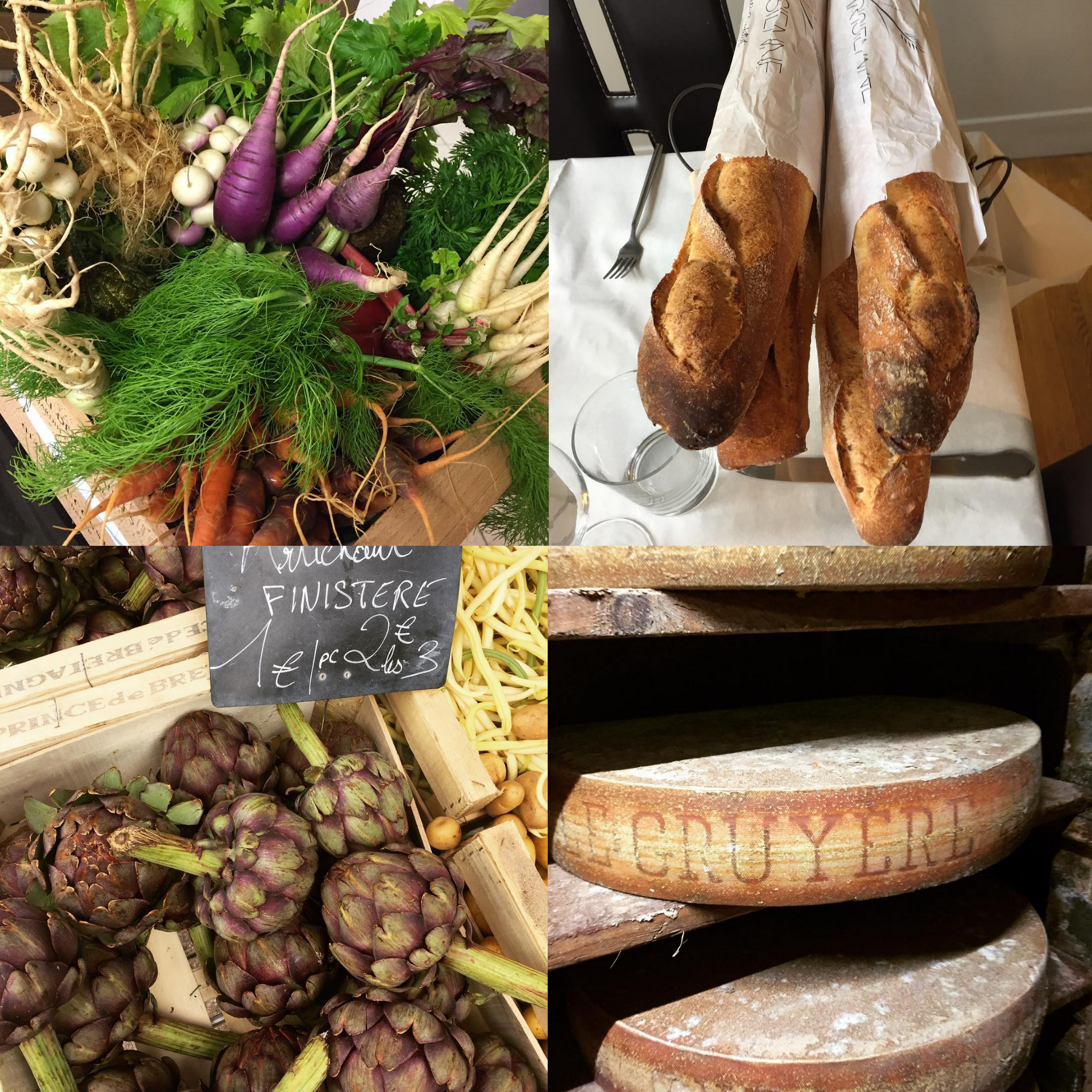 ~images from David's Instagram, and be sure to check out his IG Stories as well~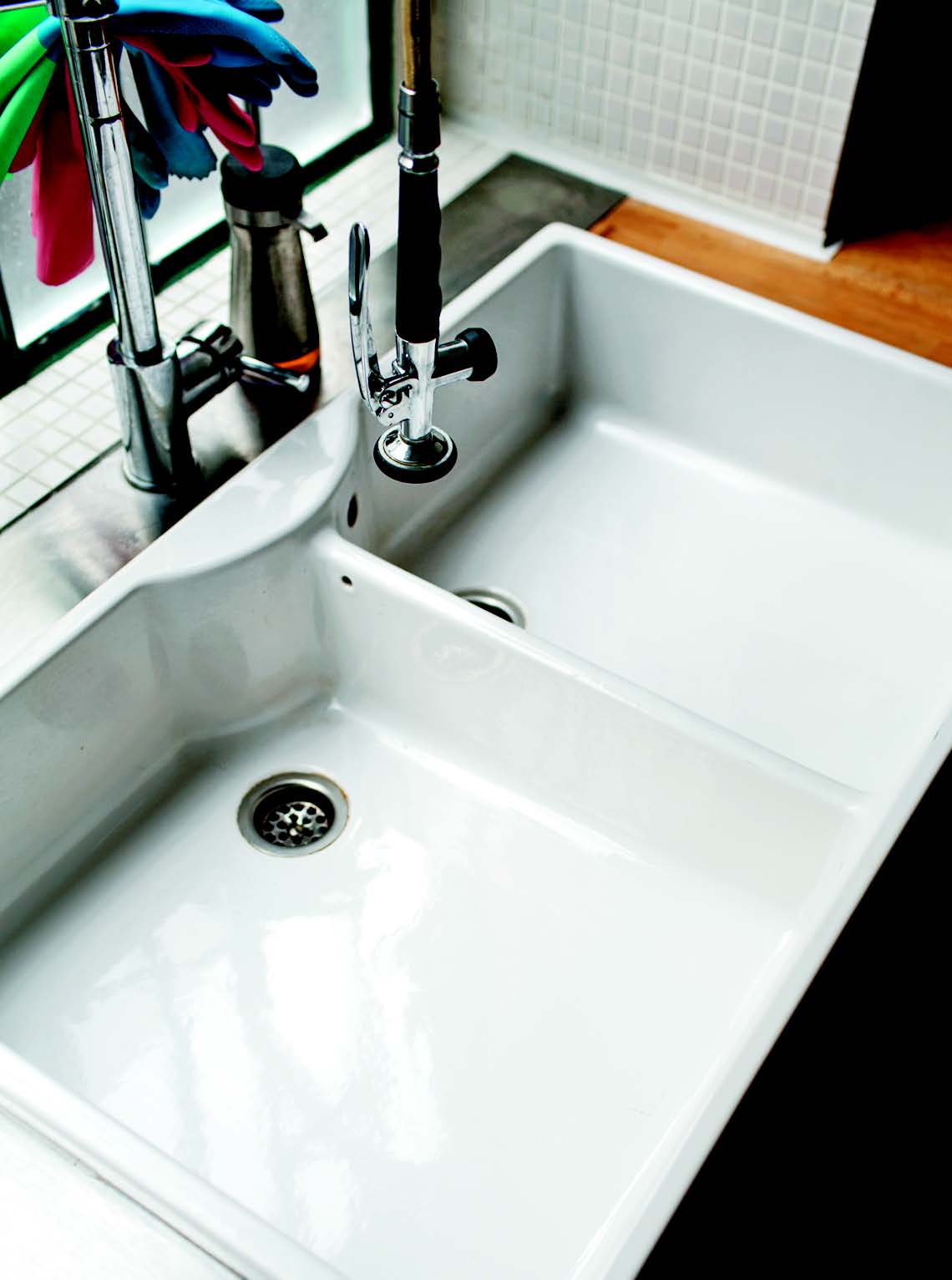 ~the French farmhouse sink worth the search as discussed in the episode~
More books by David Lebovitz: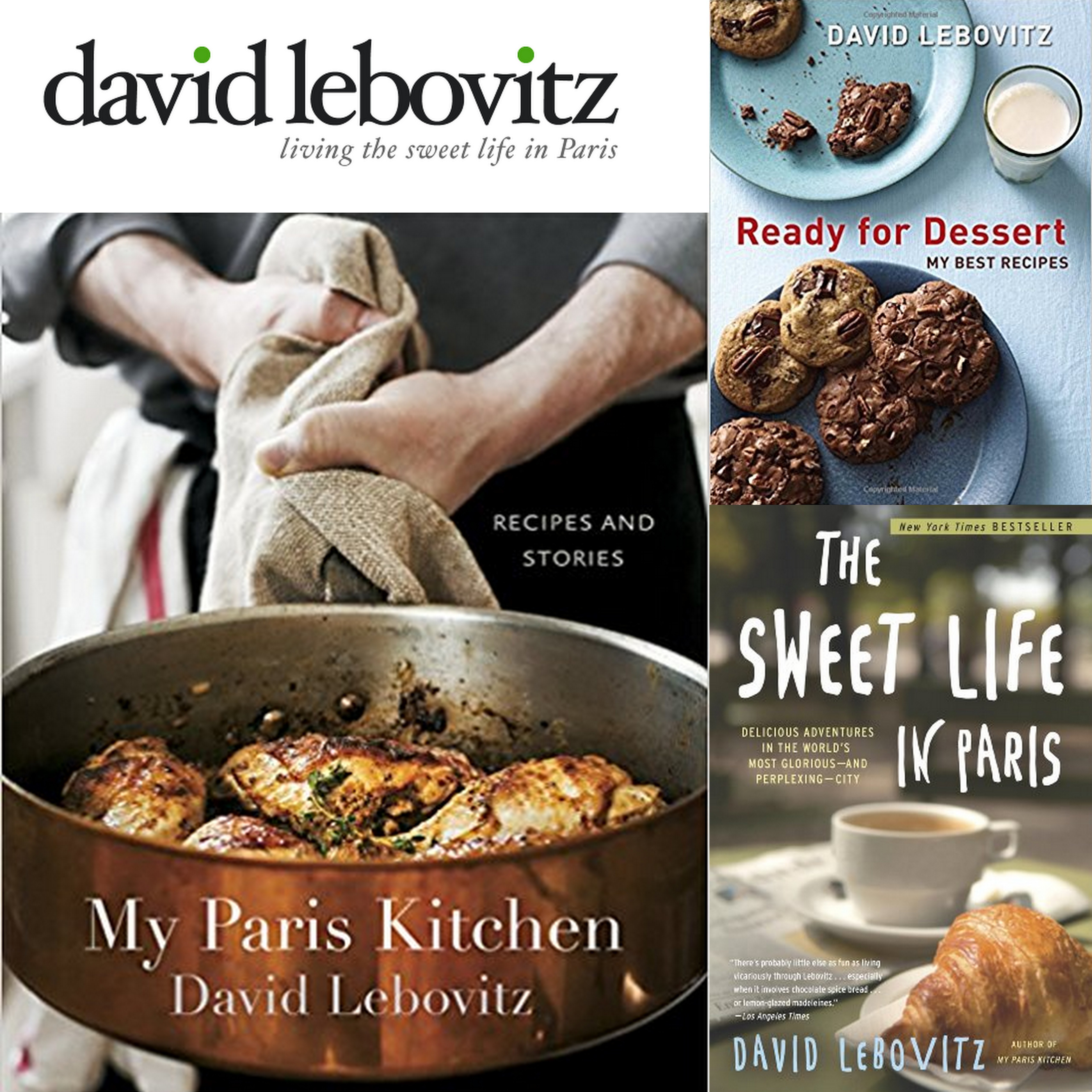 ~My Sweet Life in Paris, David's best-selling Parisian memoir
~My Paris Kitchen: Recipes & Stories by David Lebovitz (a cookbook to have in your kitchen and the cookbook he was working on during his apartment's renovations)
~Ready for Dessert: My Best Recipes
~Click here for the recipe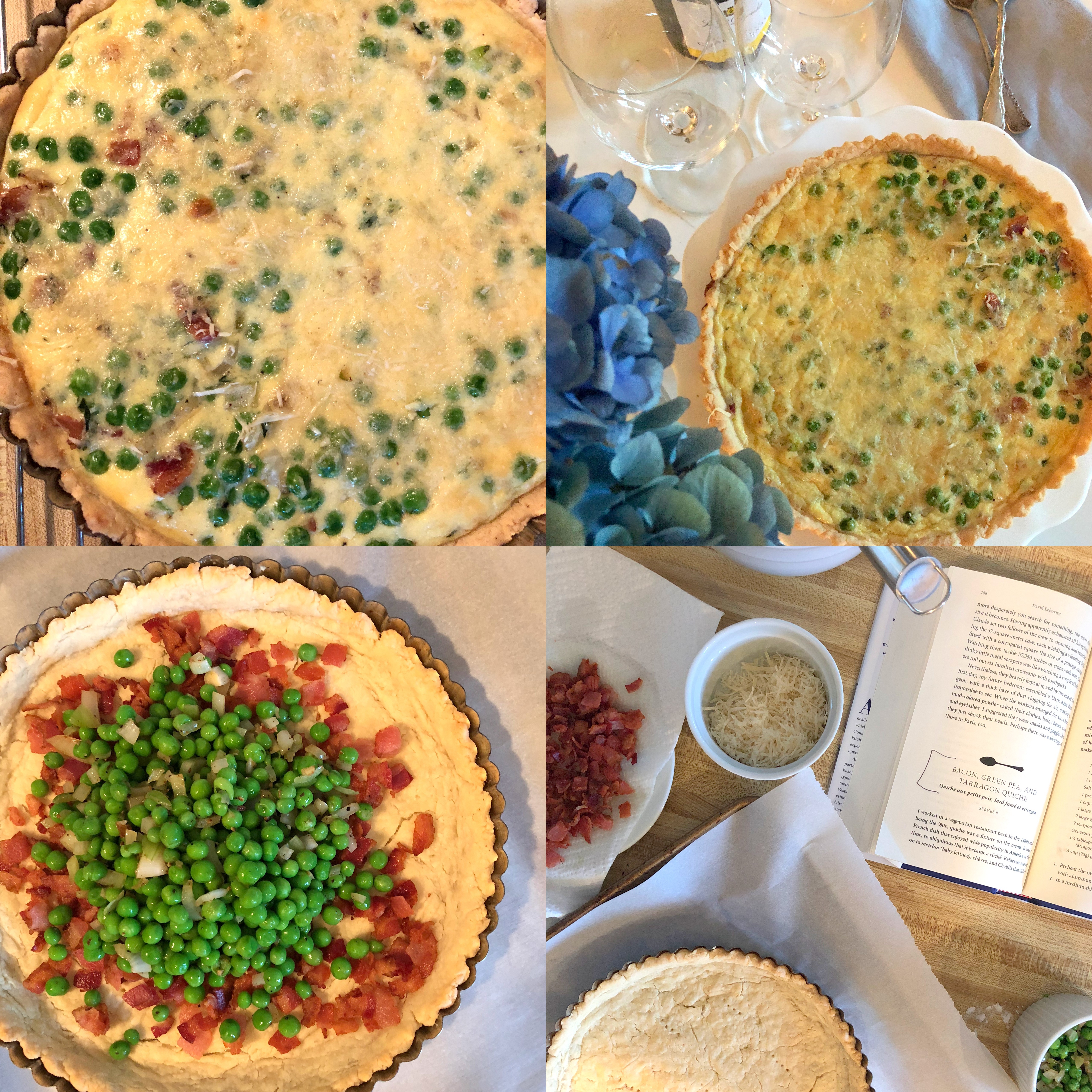 ~
Tune in to more French-Inspired episodes of The Simple Sophisticate below

:
This episode was sponsored by the following:
Save 40% with code SIMPLE40 on your first order through November 30th
Receive free shipping on orders over $10

Free shipping code: C4Y7FP4XJERY
Click here to subscribe to the monthly box with 6 recipes and everything you need to make them. 4 – 5 full size essential oil bottles
Enter the coupon code "SIMPLE" to receive a $40 giftcard emailed to you after you subscribe to this fun essential oil recipe box.
Each box comes with 6 recipes and everything you need to make them. 4 – 5 full size essential oil bottles, 100% pure goodness all for $39.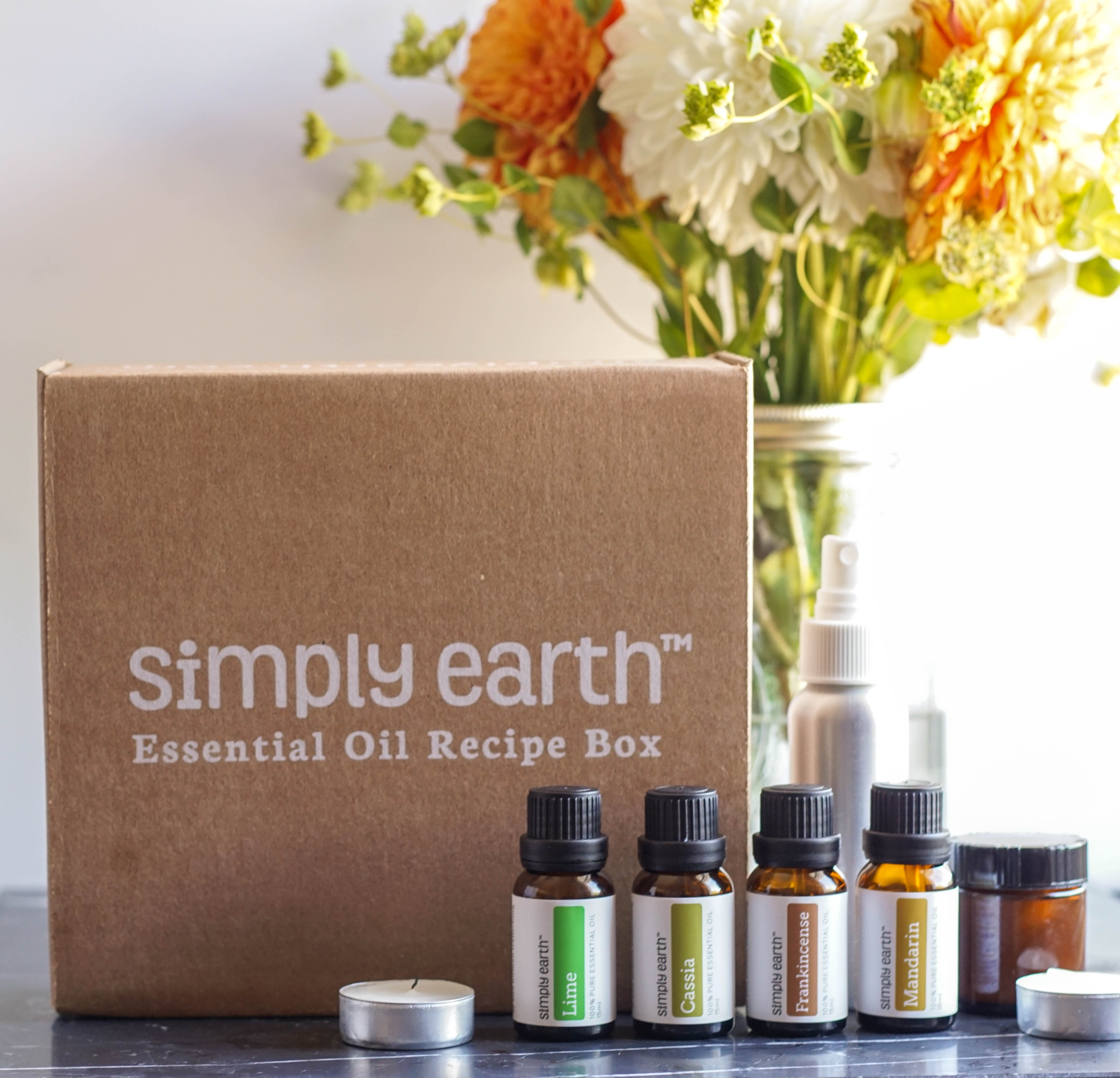 ---
Mon, 30 October 2017
181: The Importance of Finding Contentment
~The Simple Sophisticate, episode #181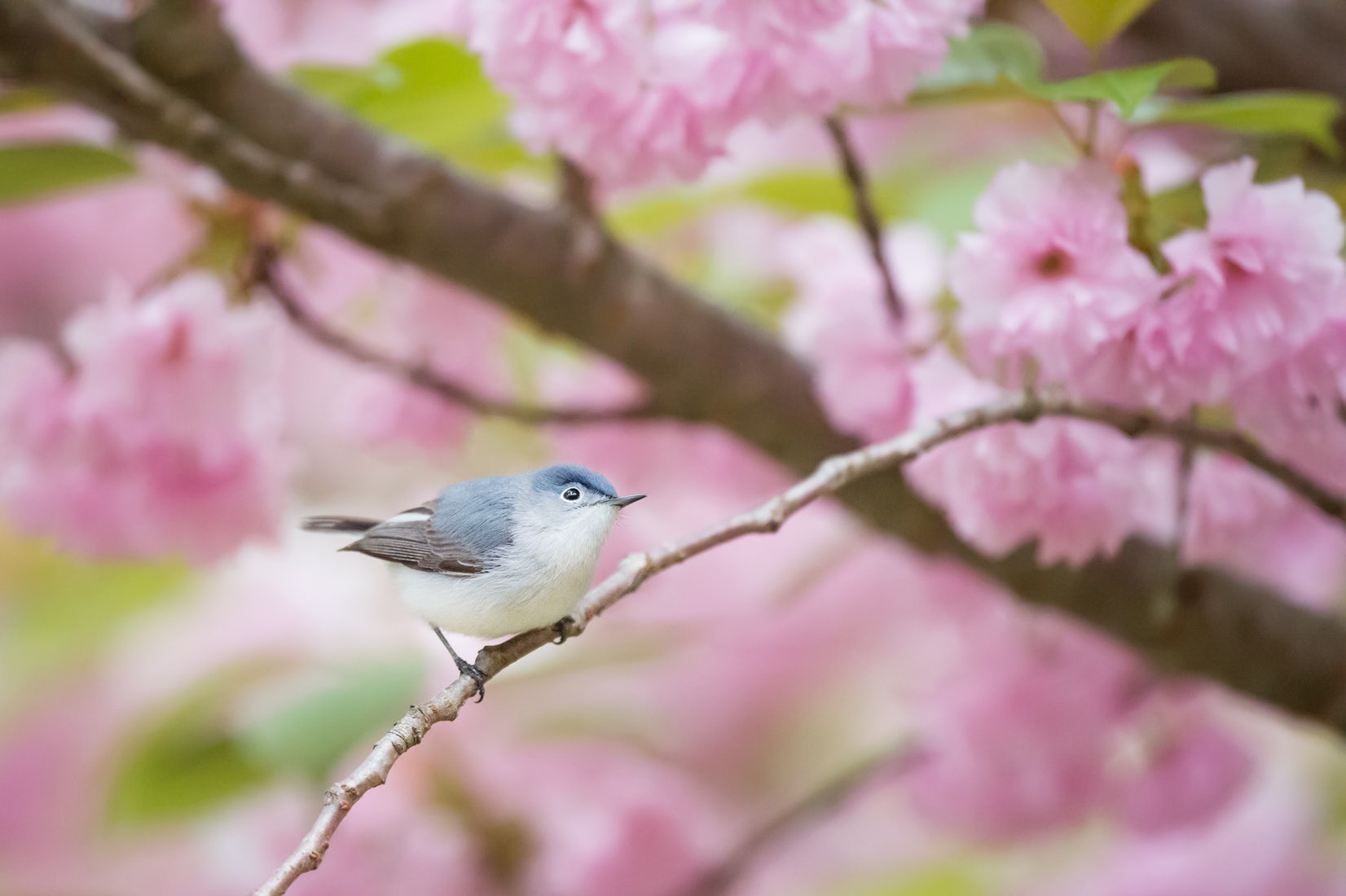 "There is no end of craving. Hence contentment alone is the best way to happiness. Therefore, acquire contentment." —Swami Sivananda
Recently I overheard someone describe their weekend as boring, using the descriptor in a negative tone (remember this post on my thoughts about being boring?). Being someone who revels in what outsiders consider boring behavior such as reveling in the responsibilities of the tasks I have chosen for my life (doggie mama, tender to my sanctuary, chef of my appetite, etc.), I inquired as to what she did. Without going into specific details, it was a weekend at home without demands on their time, permitting them to mosey about and just have free range to do as they pleased. As many of you may be, I was smiling, as such a weekend sounded glorious. Our everydays, our stay-at-home weekends make up the majority of our lives. The underlying premise of living simply luxuriously is making our everydays extraordinary. Now that doesn't mean, everyday will be a celebration of momentous successes, grand good news or unexpected bonuses, but rather we appreciate the simple moments that we have constructed into our everyday routines. As Sivananada shares above, the cravings will always try to place themselves at the forefront of our minds. We are inundated with marketers, even fellow friends and family, but our culture as well, which ever nudges us to do more, be more, see more, acquire more. So long as we can recognize the bombardment and not fall prey to it, we will open the door to observing how magnificent contentment can be. And the magnificent realization is that contentment can be found in every day we live. Thus happiness (my term of phrase - joy) can be found readily at our fingertips no matter how outstanding, or lack thereof, our lives look to the outside world. Where and how to seek contentment?
1.Develop a health routine you enjoy
From the exercise regimen you embark on throughout your week: is it a class with an instructor that soothes your mind or inspires you to sweat more than you could do on your own, a peaceful weekly kayak outing down the nearby river, a meditation routine each morning that sets the tone for the day; to your approach to eating: making grocery shopping an experience to dazzle your tastebuds, explore seasonal produce, try new recipes, cook with excitement and your food and those you share will feel and enjoy it more than you might imagine.
2. Say hello to nature
Feed the birds, stop and gaze about on your walk, stop and sit on a stump while outdoors and just close your eyes to soak up the sun, water an indoor plant, welcome an orchid into your home.
3. Create an end of the day winding down routine
Designing an evening routine is something you will not only look forward to as your day at work or outside of your home begins to unwind, but it will also ensure that something is within your control no matter how harried the day may have been. And if the day was spectacular, your beloved evening routine will be an additional bonus of goodness. Have a look at a glimpse of my evening routine here.
4. Design opportunities for experiences rather than time to buy more things
Whenever a day or even an afternoon presents itself in which a movie will be showing that I am eager to see, I plan the afternoon around that experience. Not only do I go see the movie, but I plan the before and after as a date with myself to just enjoy the outing all the more. Maybe afterwards I will bring a journal and head to a local coffee shop (if I go see a matinee), or enjoy a nice lunch before heading to the theater. Recently, when I was visiting a good friend in Eugene, we went for a short walk when the rain abated and then sat down for tea with her neighbor and just caught up while the rain came down. Afterwards, I took out my book and just relaxed until it was time for the dinner party that had been prearranged. As you can see, create opportunities for experience, time to relax, time to engage and time to simply enjoy and let go of time.
5. Create and design a welcoming space
Upon walking into the door of my home, I am often greeted with fresh flowers, an abundance of light filling the dining room and living room and two bubbly pups excited that we have been reunited again. A dear friend of mine has curated a home in which upon walking into her cottage, one is greeted with a pair of high-backed tufted suede sofas engaged in conversation, a wood burning fireplace and a vast picture window that over looks the neighbhood. I gravitate immediately to that space with her company or on my own to just unwind. Whether you are able to curate your entire home or simply just a room of your own to always be welcoming, taking the effort to do so will offer priceless moments of appreciation in your everydays.
6. Do something to let your mind escape
From an easy reading book, an activity that is a habit which allows your mind to relax or even a nap, better yet, a moment of meditation, care for your mind because it becomes exhausted too.
7. Make progress on a project, no matter how minimal
Whether it is something as grand as completing a significant task to edge you ever closer to your goal, or just adding an idea to your journal to ensure you do not forget the aha moment that presented itself during your day, do something that keeps the flames of your dreams and hopes alive.
8. Express love
In some form or fashion, express love to someone, something, the world in general in a means you are capable and comfortable doing. Part of the reason I know living on my own for so long has been a breath of fresh air is because I do have the opportunity to express love to dogs, to make their lives happier and more enjoyable and see the glee on their faces when we go for a walk. As well, giving to your neighbors, sending an email to someone who danced across your mind and you wanted to say hello. No matter how seemingly small or large, exhale love and you will always be able to feel it around you. At the core of cultivating contentment is you and how you choose to go about your days with the choices you make, the attitude you bring to each moment and the flow your daily life takes no matter what the outside world may expect or desire from you. While we may want happiness, the truth is happiness is something outside of ourselves and it is the contentment that we build in our lives that provokes more and more moments of happiness to be savored. ~SIMILAR POSTS/EPISODES FROM THE ARCHIVES YOU MIGHT ENJOY:
~Episode #162 — From Seeking Happiness to Cultivating Contentment: A Shift in Pursuit
~11 Life Truths About Contentment that Seem Impossible Until We Experience Them
~Episode #93 — 15 Everyday Habits to Live a Life of Contentment
~One Small Adjustment Away from Contentment
Petit Plaisir:
Savory Roasted Filberts (aka Hazelnuts), the secret recipe
16 oz of shelled filberts 1/2 cup of soy sauce 2 cups of olive oil (enough to make a "soup" of filberts) Let marinate for 3-4 hours (overnight is even better). Preheat oven to 300 (anywhere between 275-325 - depending upon your oven) Remove from the marinade and place in a single layer the nuts on a parchment lined baking sheet. Bake for 20-30 minutes. Remove from the oven and let cool completely.
This episode is sponsored by:
Click here to subscribe to the monthly box with 6 recipes and everything you need to make them. 4 – 5 full size essential oil bottles
Enter the coupon code "SIMPLE" to receive a $40 giftcard emailed to you after you subscribe to this fun essential oil recipe box.
Each box comes with 6 recipes and everything you need to make them. 4 – 5 full size essential oil bottles, 100% pure goodness all for $39.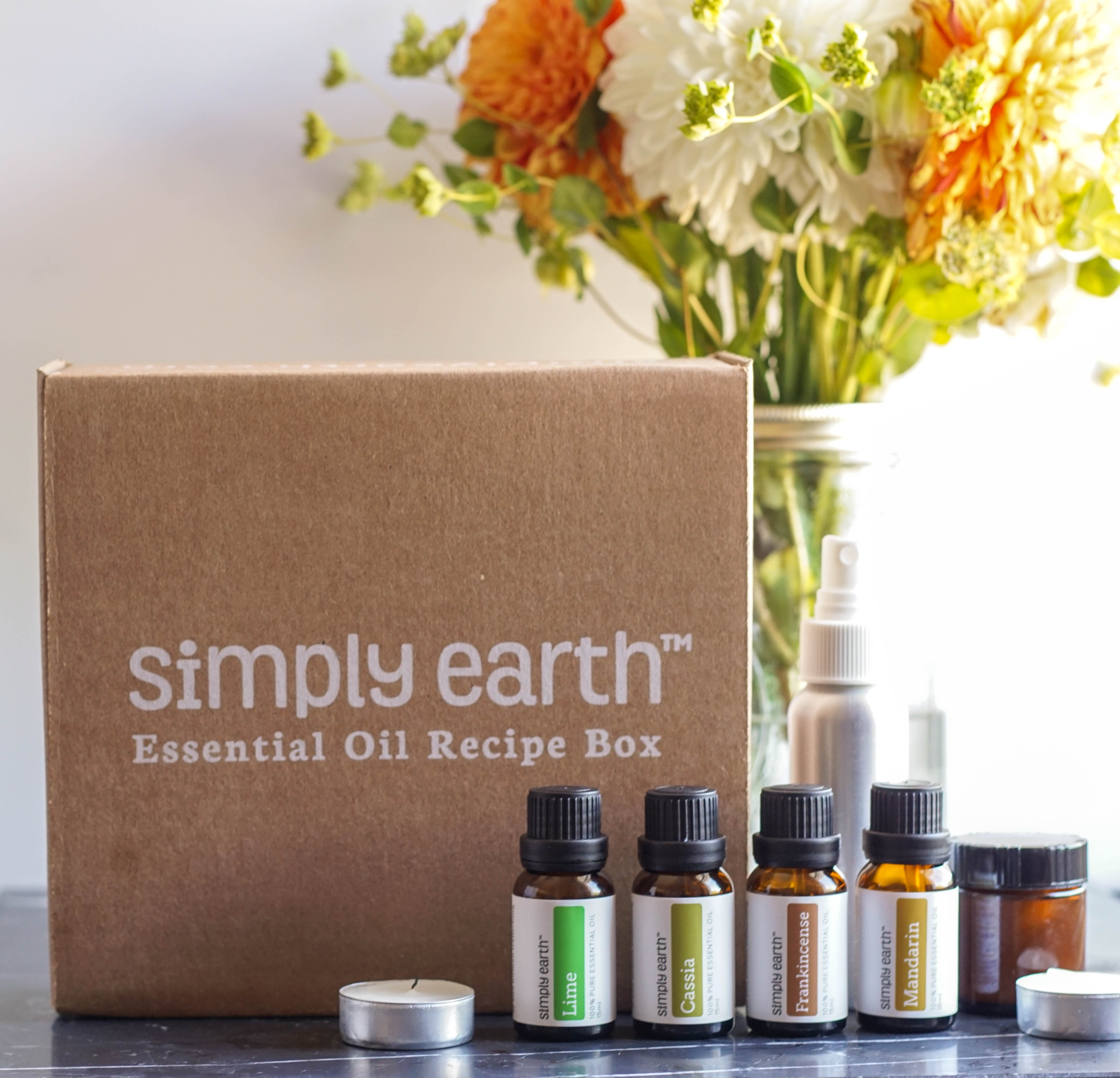 ~Mark your calendars Foodies & Francophiles! World renowned chef and top food blogger and cookbook author David Lebovitz is stopping by The Simple Sophisticate on Monday November 6th (episode #182) to talk about his new book: L'Appart: The Delights and Disasters of Making Paris My Home. I am so excited I am pinching myself!!!
---
Mon, 23 October 2017
180: 10 Tips for Smart Wardrobe Shopping
~The Simple Sophisticate, episode #180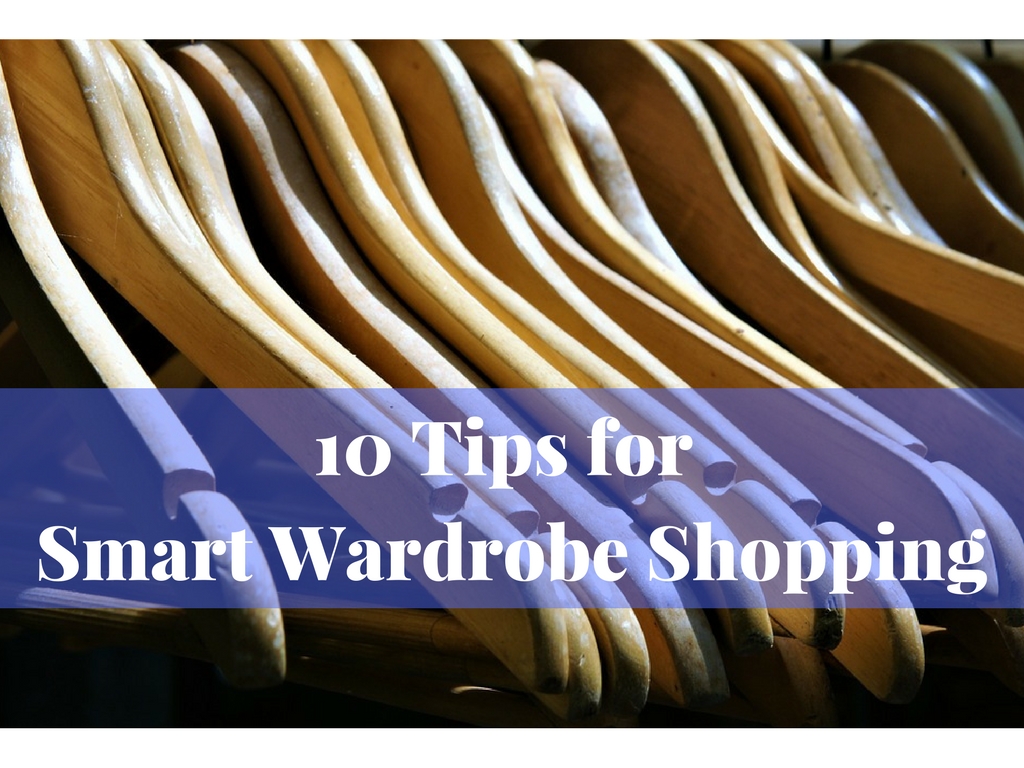 The year 2017 has been dedicated to living a year of quality here on TSLL. While at the core of living simply luxuriously is to focus on quality rather than quantity, I wanted to take time each month this year to focus on one aspect in our lives in which we could amplify the quality and eliminate the extra. Each month we've addressed one area in which to amp up the quality in your life. Beginning in January, the topic was to reduce or eliminate entirely one food or food type that does not serve you well, and you can view the entire list of topic for each month here. While a couple of months leading up to October have yet to be discussed in their own blog post, rest assured they will be in the coming remaining months of the year. Today's we're diving into October's topic as we focus on our wardrobe and discover tools and approaches for ensuring we build a quality wardrobe that enables the woman (or man) in the wardrobe to shine. Be sure to listen to the episode here, on iTunes or on Stitcher as I discuss in-depth each topic. Below is a list of the 10 items. 1. Clarify your capsule wardrobe - Make a List ~My Fall Capsule Wardrobe and How to Create Your Own: My Appearance on AM Northwest 2. Use Online Tools Shoptagr, eBates, Honey, CamelCamelCamel, and SliceWatch (only available on Chrome) 3. Stick to classic, flattering silhouettes 4. Have the necessary shoes for each season ~discover the 10 essentials shoes every woman should have. 5. Stick to a complementary, versatile color palette 6. Pay for quality, but pay less often Learn more about Cost Per Wear here. 7. Choose quality fabric 8. Understand the sale season and be patient 9. Spruce up the classic essentials as needed 10. Invest in handbags, shoes, eyewear, lingerie, and outerwear View more specific SIGNATURE STYLE posts here
Petit Plaisir
~As promised on the episode, the recipe for a lovely fall dessert that is simple to make: Rustic Apple Tart for Two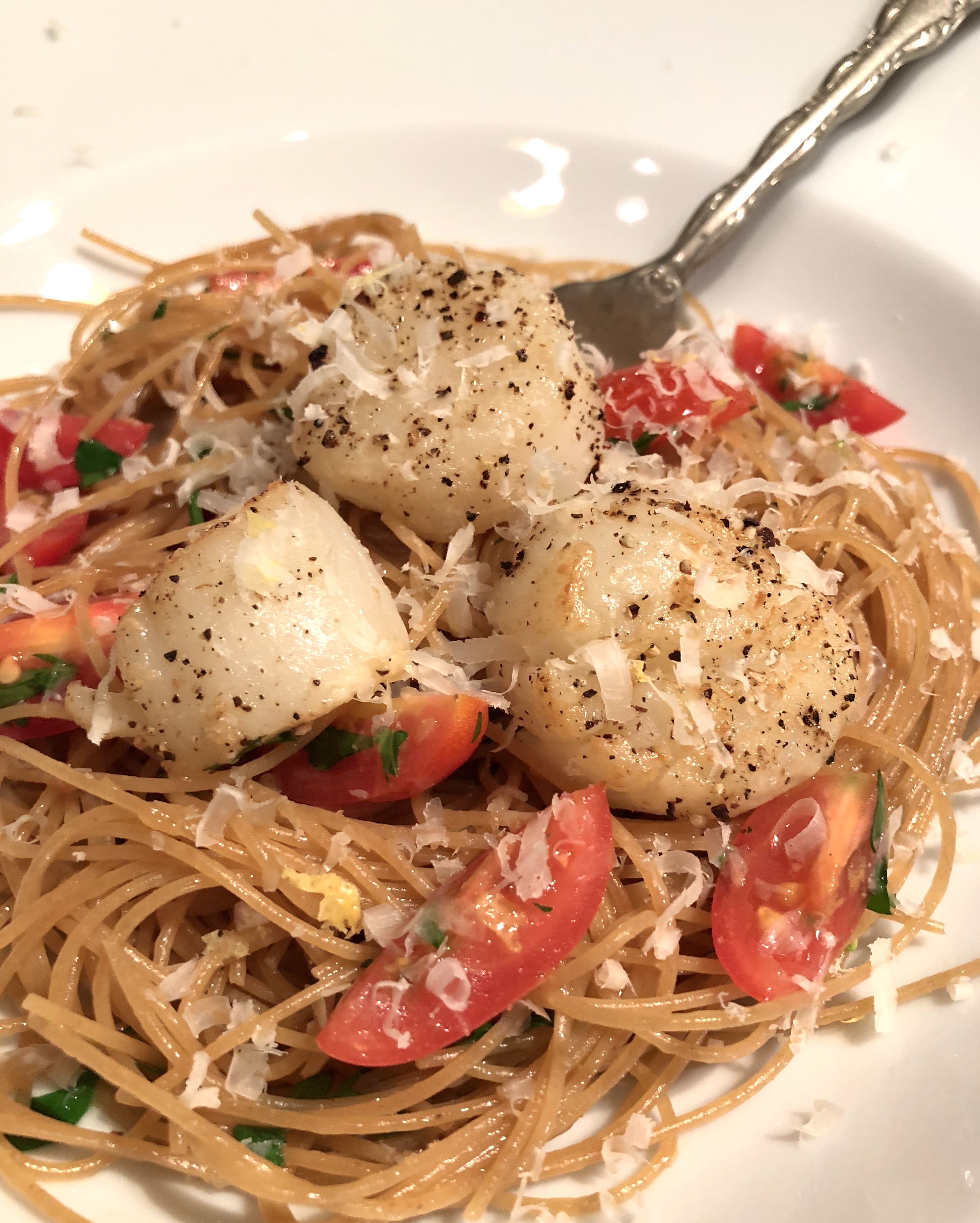 This episode is sponsored by:
Click here to subscribe to the monthly box with 6 recipes and everything you need to make them. 4 – 5 full size essential oil bottles
Enter the coupon code "SIMPLE" to receive a $40 giftcard emailed to you after you subscribe to this fun essential oil recipe box.
Each box comes with 6 recipes and everything you need to make them. 4 – 5 full size essential oil bottles, 100% pure goodness all for $39.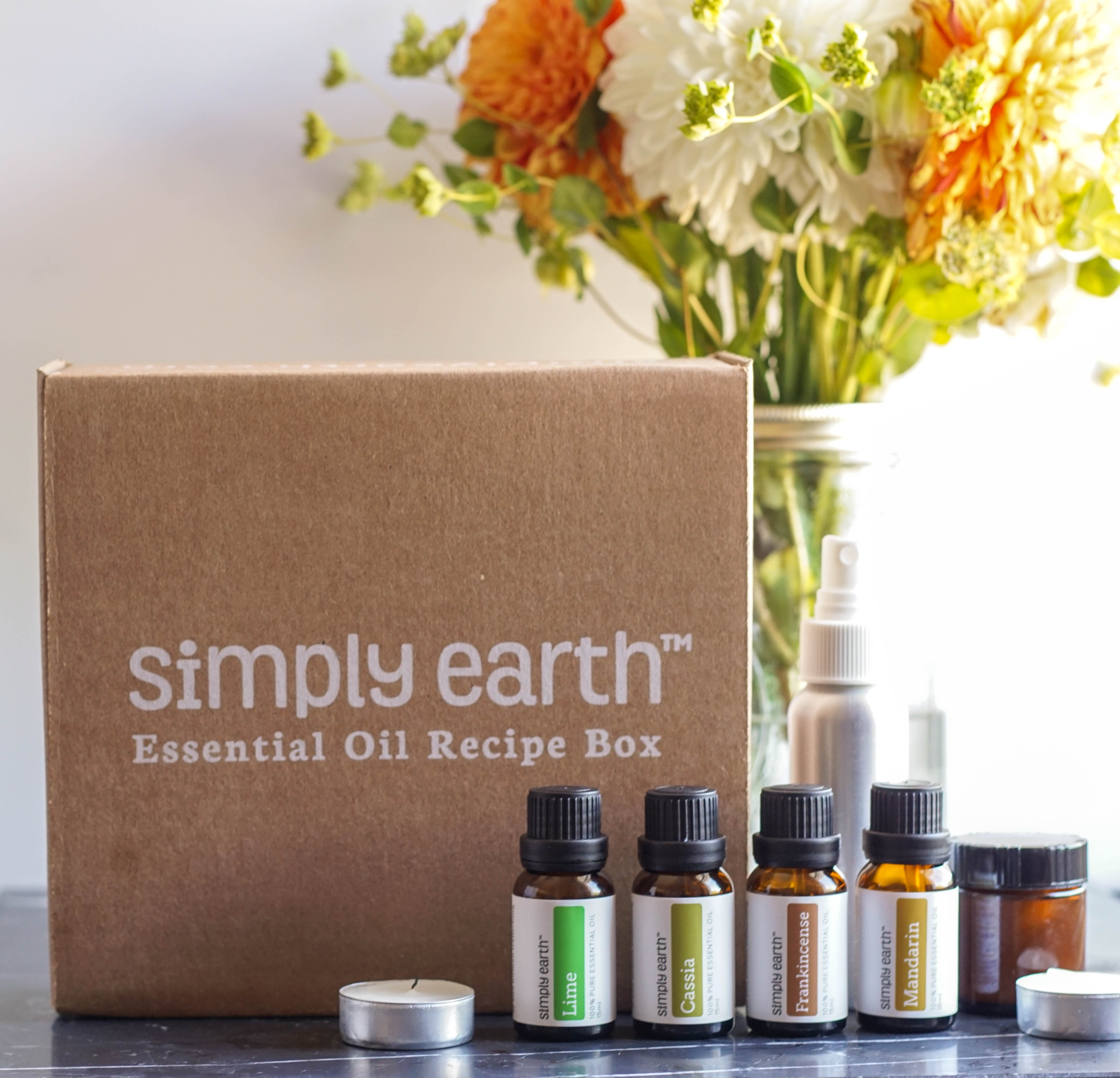 ~Mark your calendars Foodies & Francophiles! World renowned chef and top food blogger and cookbook author David Leibovitz is stopping by The Simple Sophisticate on Monday November 6th (episode #182) to talk about his new book: L'Appart: The Delights and Disasters of Making Paris My Home. I am so excited I am pinching myself!!!
---