Mon, 5 November 2018
232: 28 Life & Style Tips from a Parisian Woman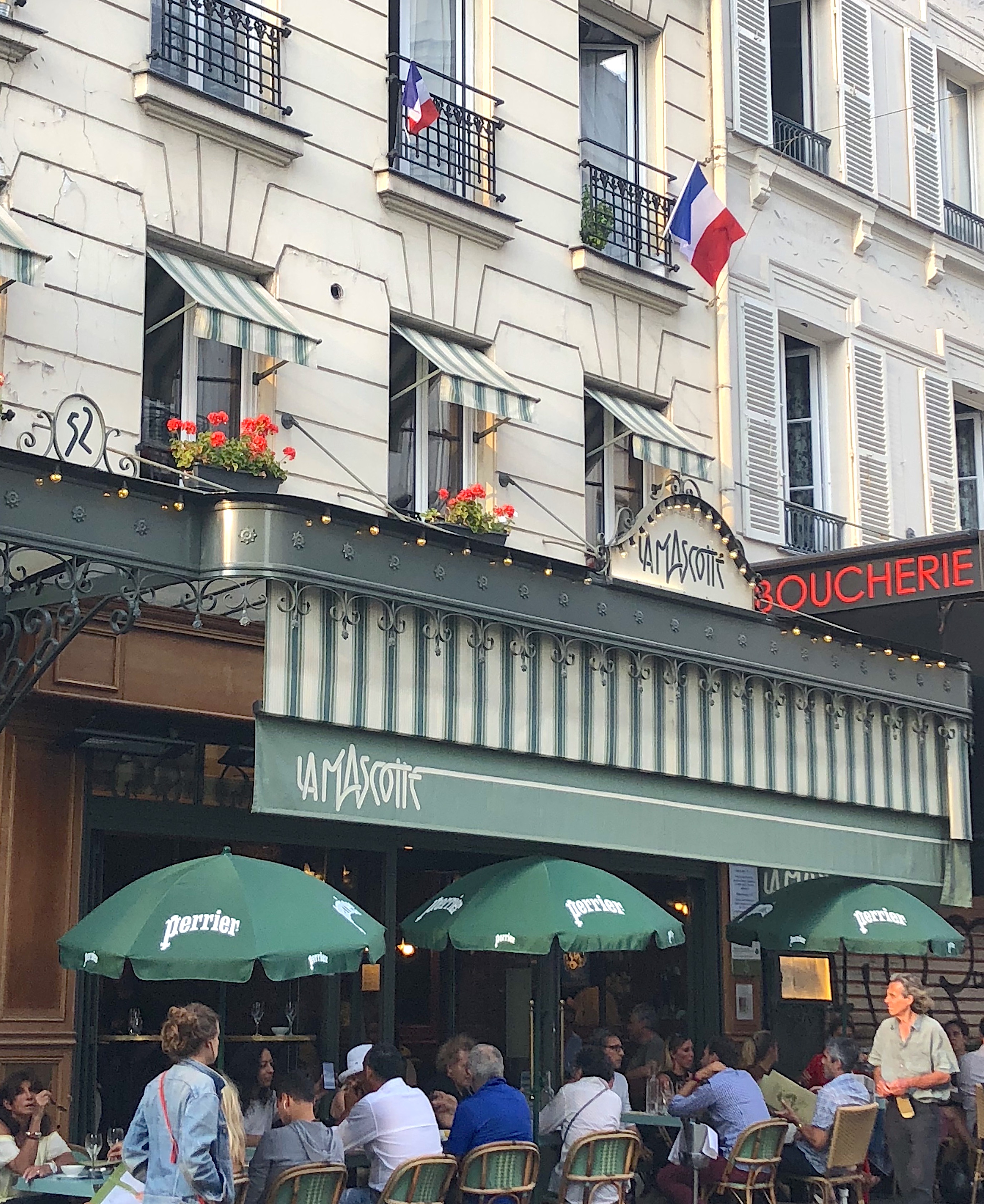 "Becoming Parisian is possible, but remaining Parisian is an art." —Nathalie Peigney, author of Sophie the Parisian: Style Tips from a True Parisian Woman
To spend time in Paris is to spend time in a city with a feminine energy. Simply the proper article spoken when saying the city of Paris is la ville de Paris which is feminine.
But what exactly does that mean? And we should ask, does it mean anything at all? Perhaps it simply gives us permission to embrace and explore our emotions whatever they may be, to consciously take pleasure in the beauty that surrounds us either natural or architectural, but regardless of masculine or femininity, Paris is a city to embrace but at the same time let go of must-dos, have-tos and instead enjoy what surrounds you from the energy of the people, the energy of the history that engulfs you ever so, but consistently so ubiquitously and to savor the baguette in the morning by tearing off the end and enjoying it on the way back to your apartment, lingering for a long lunch and dawdling along the cobbled streets as you explore a new-to-you arrondissement.
In today's episode, a new book that was recently released, Sophie the Parisian: Style Tips from a True Parisian Woman offers detailed insight into ways to infuse your own life, no matter where you may live, but especially if you visit and most definitely if you move to Paris, with daily habits and rituals that will enliven the everyday moments and bring a little Parisian charm to your way of living.
1.Invest in your personality, knowledge and understanding of the world. True fulfillment does not reside if paying attention to and perfecting one's appearance. Rather, investing in developing our inner beauty is key. In stage of life, knowledge of the world and one self cultivates charm, intrigue and true beauty.
2. Enjoy Apero Time (Aperitif)
3. Have a love affair with a quality handbag. Be practical in your selection, but don't be afraid to invest
4. Wear a leather ballet flat
5. Choose quality essential items for your wardrobe. Have few, but purchase investments that will last. Investing does not mean you have pay full price. Set alerts for sales on the designer labels you love, shop consignment, even visit second-hand shops that sell quality, well-made items. From trenches, to ballet flats, to blazers, cashmere sweaters, and a classic marinière striped shirt.
6. Hop on a bike.
7. Choose black. It goes with everything.
8. Then, choose navy.
9. Find a favorite cafe and frequent it regularly for an escape from the day and to watch the world pass by.
10. Remember to end your meals with cheese
11. Only artisanal made croissants s'il vous plait.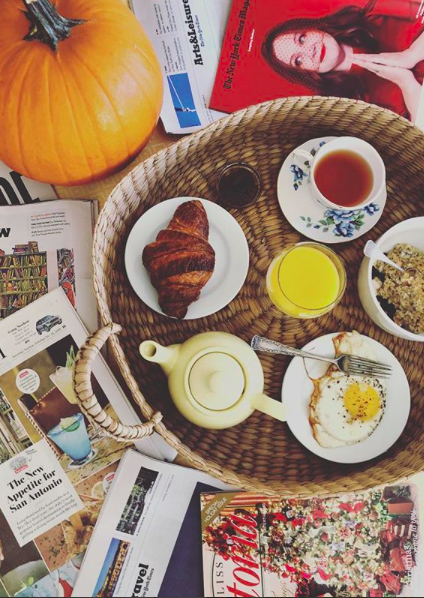 ~a croissant from
Foxtail Bakeshop
~
12. Adhere to good health practices: Eat well, mainly colorful food, abstain from processed foods like white flour and sugar and exercise regularly.
13. Dress with simple sophistication
~Check out TSLL's Signature Style posts
14. Don't follow trends, cultivate your own style
15. Thoughtfully select flowers that you love for your home. White flowers have been shared by florists to be the top color choice in Paris.
16. Use fewer, yet better and seasonal ingredients to enable the ingredients to sing.
~Check out The Simply Luxurious Kitchen - Seasonal Fare to Elevate the Everyday Meal
17. Skillfully blend classic and contemporary interior design. And be sure to infuse a bit of yourself into the furniture and decor choices as well.
~episode #228, 21 Parisian Decor Ideas from Ines de la Fressange's new book
18. Speak your mind. Have an opinion.
19. Buy beautiful, lace lingerie for you, as well as classic lingerie.
~episode #42, Why Not . . . Create a Capsule Lingerie Wardrobe?
20. Simple make-up, but yes, make-up to enhance your natural beauty
21. Wear high quality marinière tops from Petit Bateau, Saint James, Lux Amour.
22. Visit the farmers market on the weekend (or during the week when the schedule allows), to eat well and rejuvenate your diet
~How to Make the Most of Your Visit to the Farmer's Market
23. Visit the great exhibits of the moment. Become a connessoir of your city's history, art and talents.
24. Master the classic favorite moules marinières (et frites!)
25. Classic, natural, simple, manicured nails
26. Add some red to your life - a red lip, a red blouse, a red pencil skirt, something red.
27. Make time to watch the sun set.
28. Have a simple, classic vinagriette recipe memorized
~Check out Shannon's vinagriette recipe in the first episode of The Simply Luxurious Kitchen
~Order TSLL's new book Living The Simply Luxurious Life: Making Your Everydays Extraordinary and Discovering Your Best Self
Petit Plaisir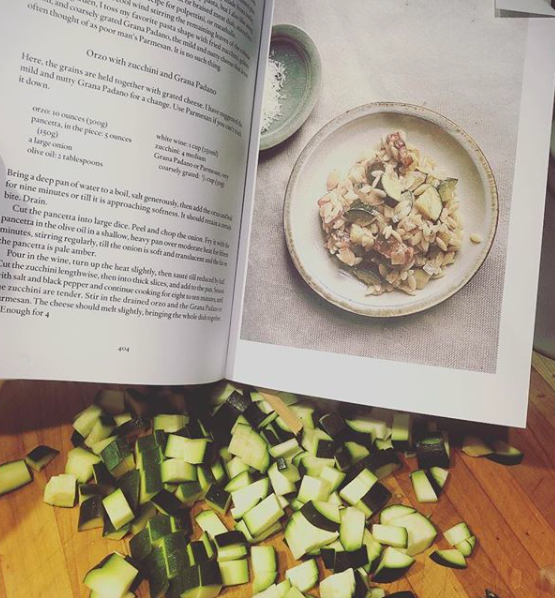 Sponsors for today's episode:
Holly and Tanager, The Professional: Backpack Purse

Save 15% off your first order with promo code SIMPLE at checkout
---
Mon, 7 August 2017
167: My Good Life in France: Author Janine Marsh
~The Simple Sophisticate, episode #167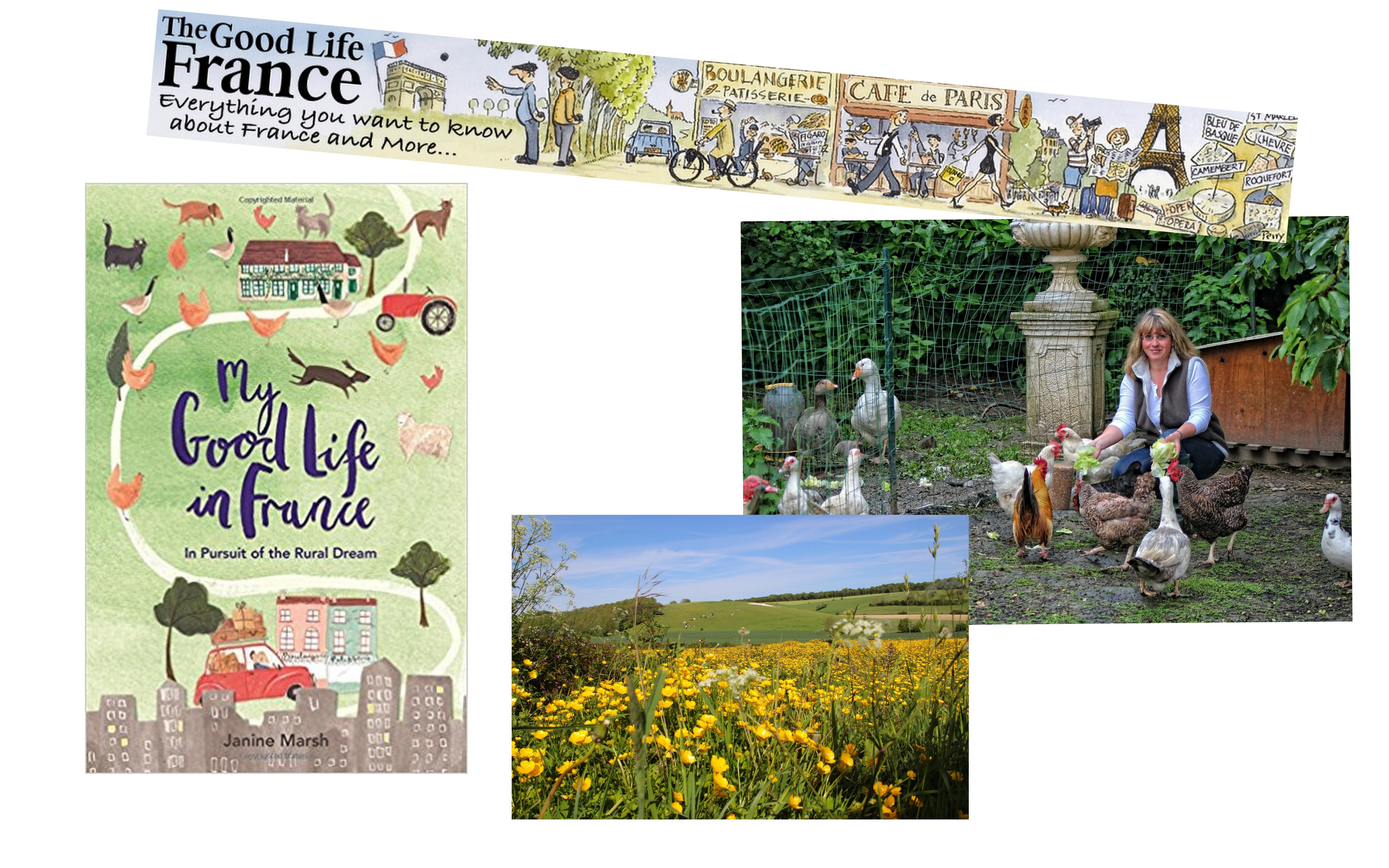 Author and now full-time resident French blogger Janine Marsh joined me on The Simple Sophisticate podcast today, and I must say, it was a most enjoyable conversation. I could have easily talked another hour or so just asking more questions about her life in France. But the good news is I can hop over to her blog The Good Life France at any time which is a wealth of a resource for all things France. My Good Life in France: In Pursuit of the Rural Dream is Marsh's first book which is a detailed memoir of her journey from being a full-time Londoner, to buying a rundown barn in the northern countryside of France to refurbish and visit on weekends and holidays, to eventually becoming her and her husband's full-time residence. The writing offers vivid imagery and insightful life revelations. All of this and more is discussed in today's interview. Below are a few images of the small town she now calls home along with a handful of the many animals who make their residence on her property: chickens, ducks, a cockerel named Gregory Peck who has an adventurous welcome story to their home which Janine shares in her book, as well as one of her many dogs, Bruno. I think you'll enjoy and get swept up in dreams of France. Thanks for stopping by and tuning in. Show Notes (details shared in the conversation):
How to say "I am lost" in French: Je suis perdu.
The travel app Janine uses for her extensive and frequent travel throughout France: Google Maps
Janine Marsh's book My Good Life In France: In Pursuit of the Rural Dream
~Note: Readers in the US, the publishers have pushed back the release date to August 25, 2017, which was originally set for August 7th.
~Janine with her black Labrador Bruno~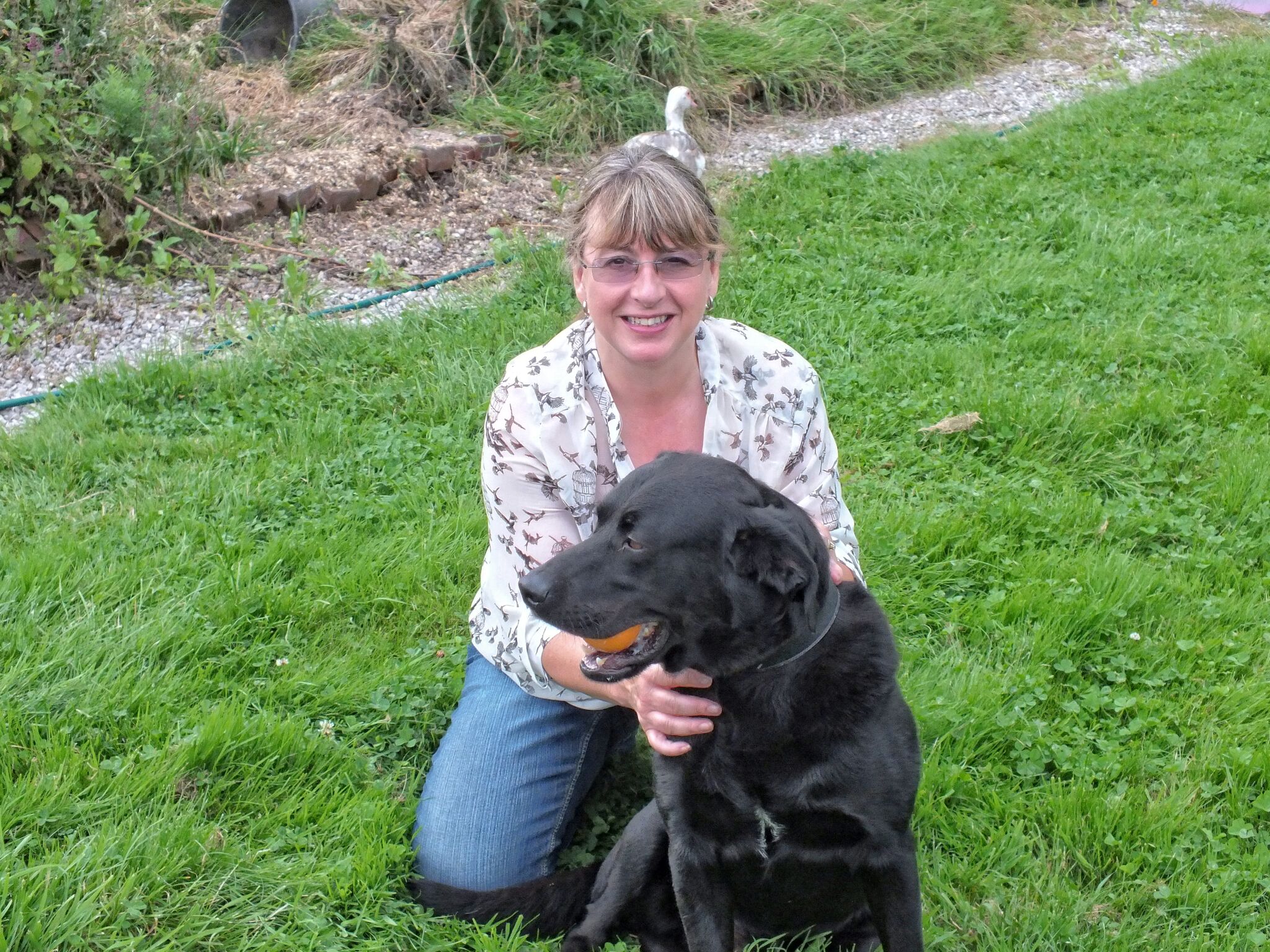 ~The refurbished farm house~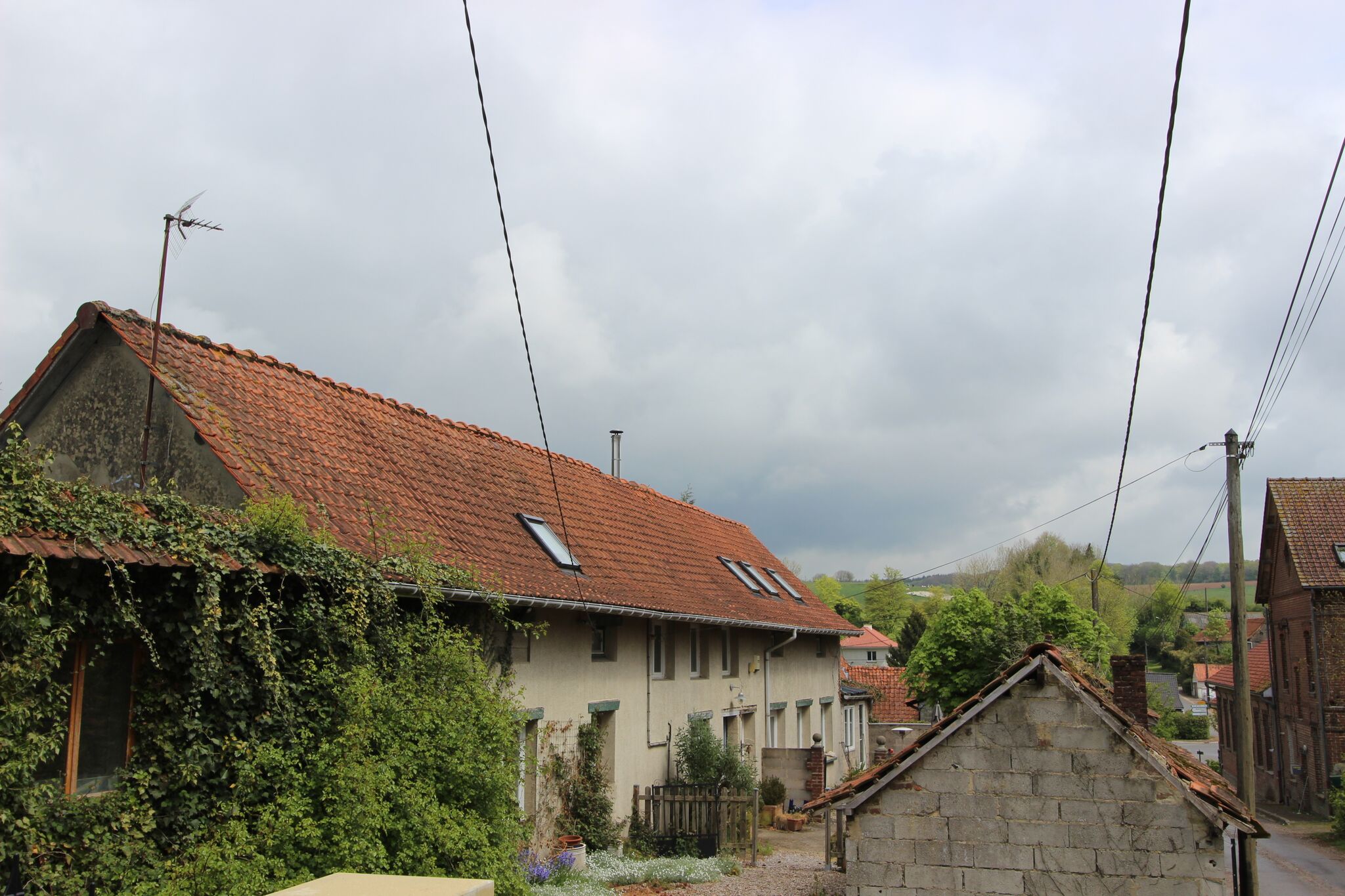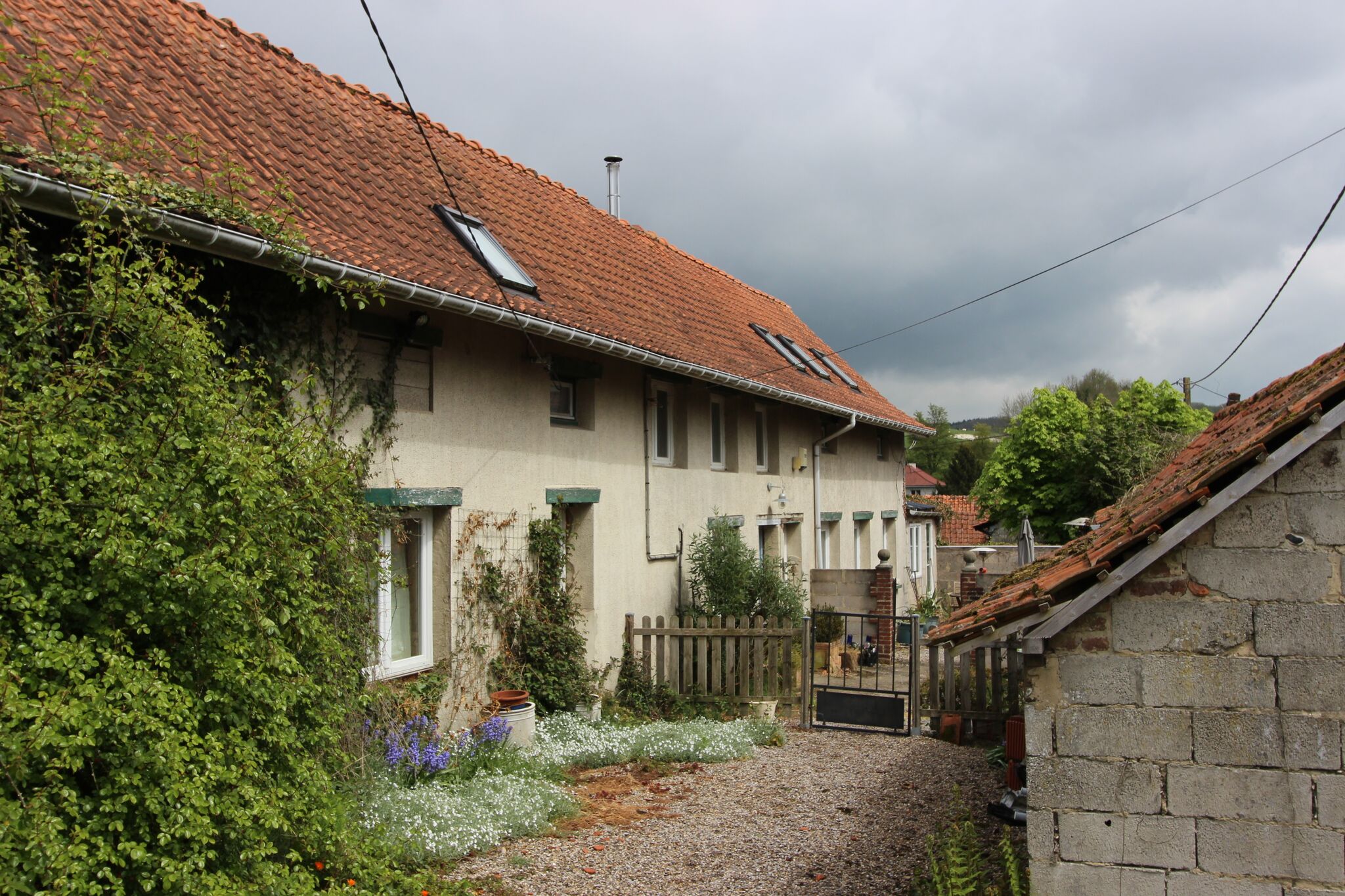 ~Janine with Gregory Peck, the cockerel~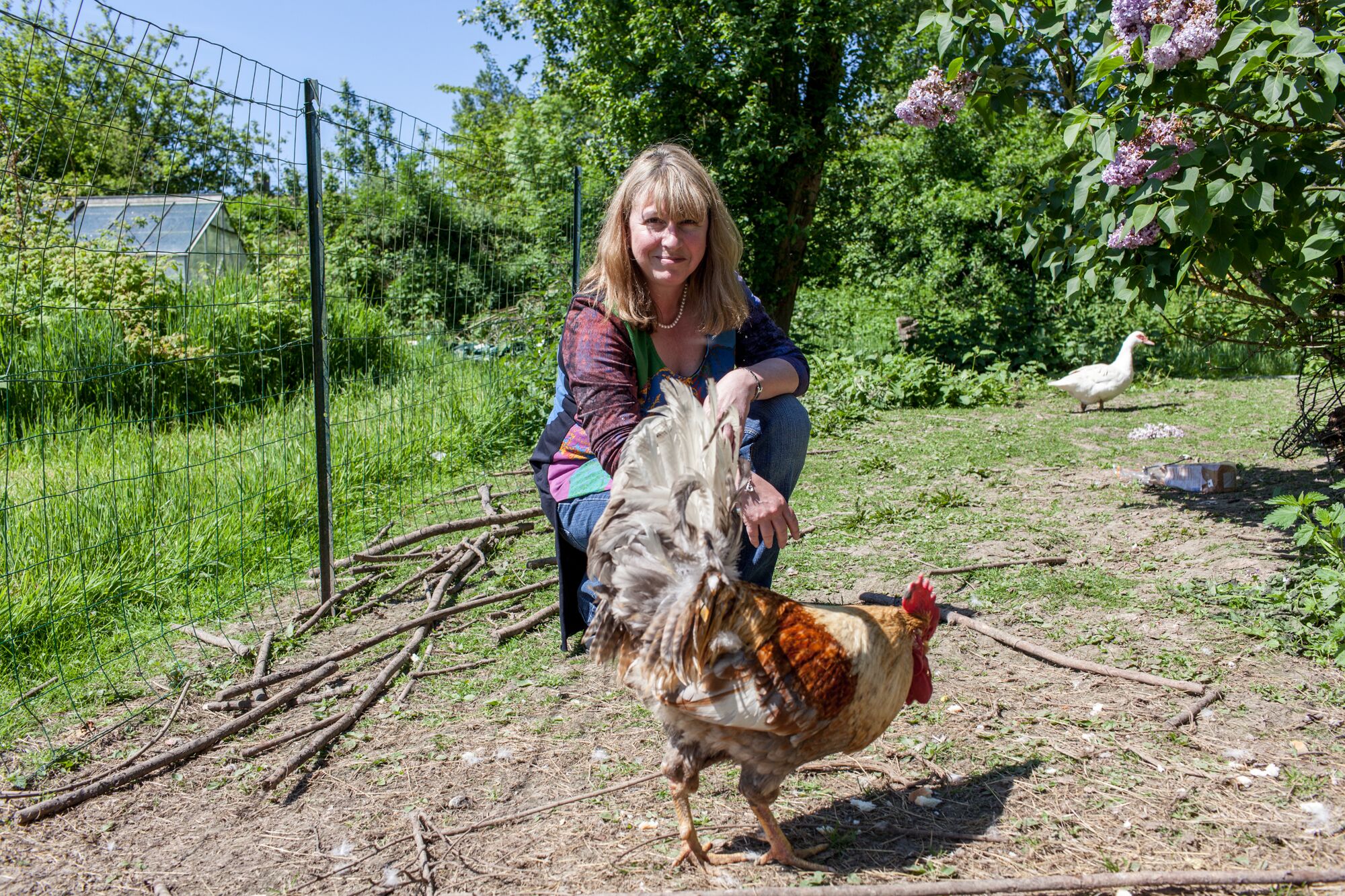 TSLL 2017 French Week continues through August 12th. Amusez-vous bien!
Don't Miss What Has Been Posted So Far:
---
Mon, 28 March 2016
96: Everyday Living in France: My Interview with Sharon Santoni
The creator of the internationally enjoyed blog My French Country Home and author of her new book My Stylish French Girlfriends, Sharon Santoni joins me on today's episode. Discussing all things French, specifically brocante collecting, how to find and pursue your passion and the key to a happy, passionate life, Sharon will remind listeners about why we love the lifestyle of the French.
This week's Petit Plaisir is a French dessert that is simple and absolutely delicious — Clafoutis aux Poires.
---
Sun, 5 April 2015
32: The Francophile's Style Guide
Inspired by the style icons from the past (Coco Chanel, Jane Birkin, Bridgette Bardot, and Catherine Deneuve), as well as those effortlessly chic French women of the 21st century, this episode breaks down the 14 basic essentials to have in your capsule wardrobe to look chic, timeless and confident.
This week's Petit Plaisir, a French dessert, Dark Chocolate Mousse. So simple and satiating, you will be sure to impress your guests and your very own tastebuds as it can easily be made and appreciated during the work week as well.
---