Mon, 8 January 2018
To Get & Stay Fit: Keep it Simple
~The Simple Sophisticate, episode #190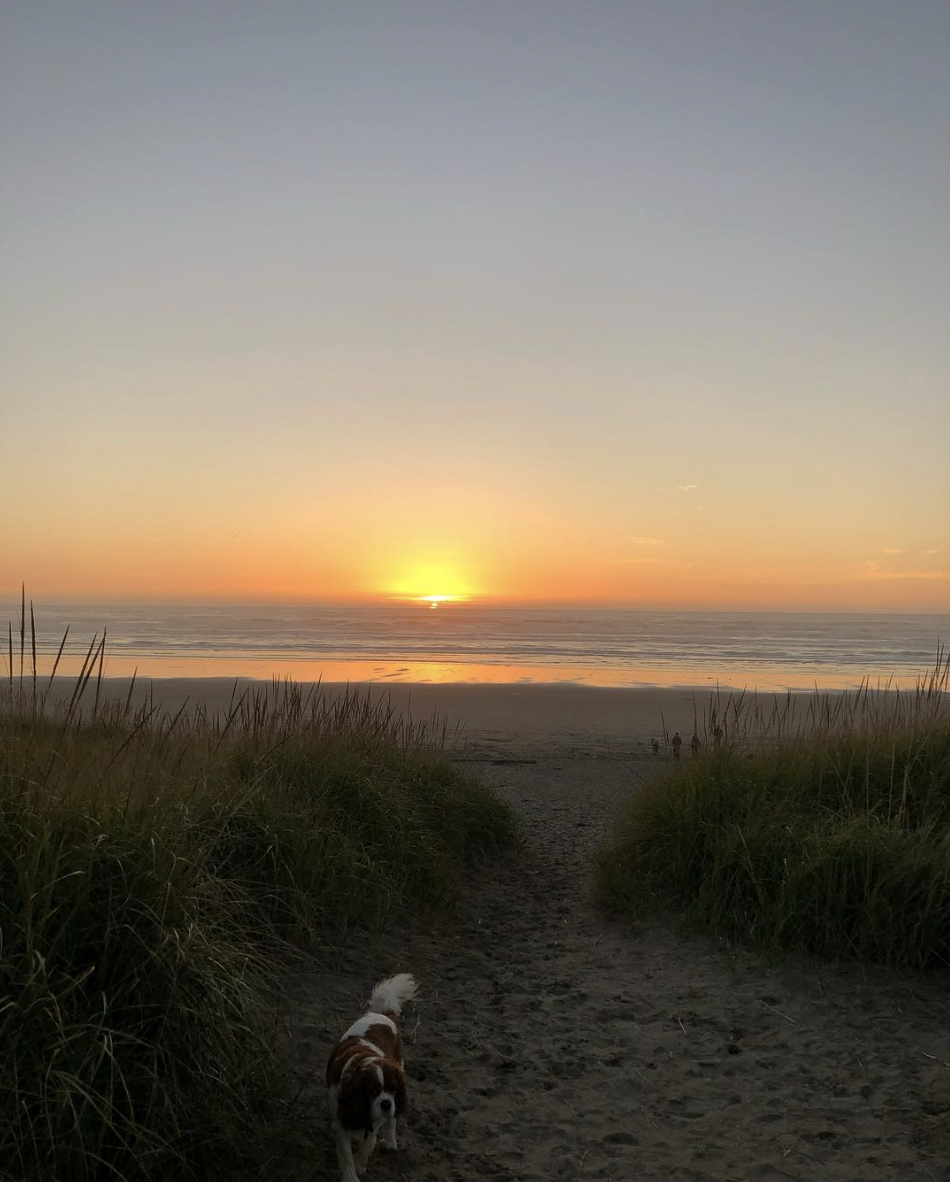 It was the nineties. And Cindy Crawford had a fitness video,
yes this one
. It was 20 minutes of simple strength exercises, and I memorized the exercises, completing them twice a week on my own. In no time, without the need of the video. I was in my late pre-teens. Not having access to a gym, somewhere I knew strength was a good idea along with cardiovascular exercises. I will admit, the video was similar to a music video which helped, but it was a routine from my past that I continue to draw on today, and have not been a member of a gym for more than 14 years. Now, I have since updated many of the exercises after training with personal trainers, but the concept of not needing a gym membership, but rather simply knowing how to build your own strength routine that you can complete in your home is not only a money saver, but time saver. The key is to use proper form and stick to a program even if it is challenging, and it will be in the beginning. Initially, you may want to schedule a session or two with a personal trainer to make sure you have a strength routine that works well for your body and you are clear about what the proper form will be. During this consultation, you can ask questions about your overall health, the cardio vascular routine you adhere to and based on what your goals are, ask for ideas to maximize your fitness schedule. In fact, to calibrate my strength routine after years of doing it on my own, I have set up a few sessions with a local trainer to make sure I as physically fit as I can be for my health primarily, but to feel truly comfortable in my skin. I was reminded of my fitness routine from decades ago and how simple fitness can to be when
Crawford was interviewed
this past November for
The Cut
. In that interview she alludes to the fitness routine she was introduced to which was what was shared in the fitness videos:
I try to get 20 minutes of cardio at least three times a week. Then I do anywhere from 30 minutes to an hour of old school lunges, weights, squats, and bicep curls — it's just stuff that I learned 30 years ago. Once a week, I try to go on a hike with a friend so I combine exercise and girlfriend time — it's the best multitasking.
The fitness routine we create for ourselves should be enjoyable, consistent and paired with a well-balanced diet which includes moderation not deprivation. The reality is our weight has
far more to do with what we eat than what we do for exercise
as was reported in
The New York Times
in 2015, so why not create a fitness approach we look forward to? Below are a few ideas for staying fit while keeping it simple.
Let the Outdoors Be Your Gym
Not everyone lives in a town like Bend, Oregon, with trails just blocks from our front doors and massive dog parks to hike the forests with our furry children. So heeding this suggestion will be dependent upon where you call home, but even if you live in a bustling city, especially New York or any city with public transportation, walking will add up.
And walking counts
.
Find a Class You Enjoy and Go Regularly
The combination of aerobic, strength and flexibility is the tripod of good fitness, so whether you enjoy a circuit training class with a particular instructor, a pilates or yoga class for deep stretching as well as mental agility, find a day of the week and time that works best and get into a regular schedule of attending. Another motivator is to buy a pass for a month or a pass of 5-10 classes. Not only will you pay less as they are often reduced when sold in multiples, but you will not have the excuse of not having the money and knowing you've already paid will motivate you to not let your money go to waste.
Do What You Love
If you enjoy working out with others, join a group that cycles weekly and explores the many trails around the area. If you enjoy working out alone, grab your shoes and earbuds and star running or walking. During the summer months I love to
paddleboard with Norman
, and while it can be a leisurely pursuit, I try to make it a workout when we go upstream and then relax on the ride back down as we move with the current.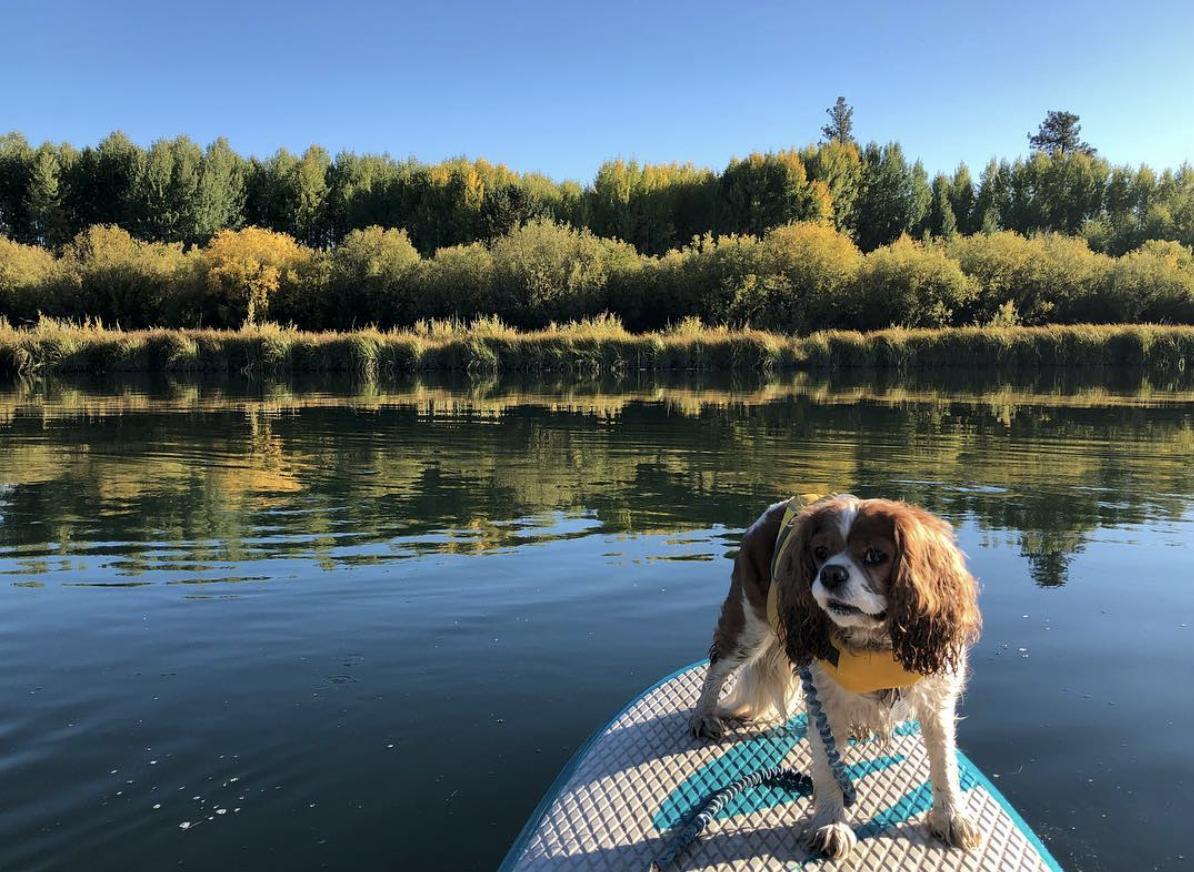 Walk with Intention
If you do like to walk for exercise, as I do, walk with purpose. In other words, strolling will not keep your heart rate up high enough to burn the calories you are hoping for. I drive some of my walking companions up a wall sometimes, but to me a walk is an opportunity to get a nice workout in, and if I haven't gotten my workout in, I am going to want to pick up the pace. Having walked two marathons, it is possible to derive an amazing aerobic fitness routine solely from walking, just walk with intention.
Consistency
At the core of any successful venture or change in habits and behavior is to make your fitness routine consistent. From engaging in an aerobic activity for 30-40 minutes 3-5 times a week, strength training twice a week for at least 20 minutes and taking time for your body to truly be stretched well once a week, schedule these appointments as you would a necessary doctor's appointment.
Water, all the time, Water
I am on a constant quest to drink more water. My efforts include making it my drink of choice when I am not sipping on tea, taking my
24 oz Hydroflask
with me when I go to work, yoga class and travel and doing my best to drink the entire bottle before I return home. Part of why we reach for food we really don't need is because we are thirsty and the more we stay hydrated the more we will have a honest gauge of what our body is craving.
Let Curiosity Be Your Guide
When traveling, give yourself extra time to explore on foot, climb that famous trail or step off the metro or the tube one stop too early and walk the rest of the way to your destination. Again, you will be doing something you enjoy and are curious about and all the while getting in a few extra minutes of cardio. The bottom line to take away as many of us are making resolutions to improve our health is that what we eat is a priority that can derail our fitness efforts, so eat well, plan a regular well balanced fitness program and enjoy going about your everyday knowing that in time you will see the results you were looking for. ~
Peruse the
HEALTH posts
in the Archives to find posts targeted on exactly what you are looking for (eating well, fitness, yoga, losing those last 10 pounds, etc.)
~SIMILAR POSTS FROM THE ARCHIVES YOU MIGHT ENJOY:
~Why Not . . . Feed Your Body Well?
~Love Food, Love Your Body - 10 Simple Tips (episode #8)
~Why Not . . . Lose Those Last 10 Pounds?
Petit Plaisir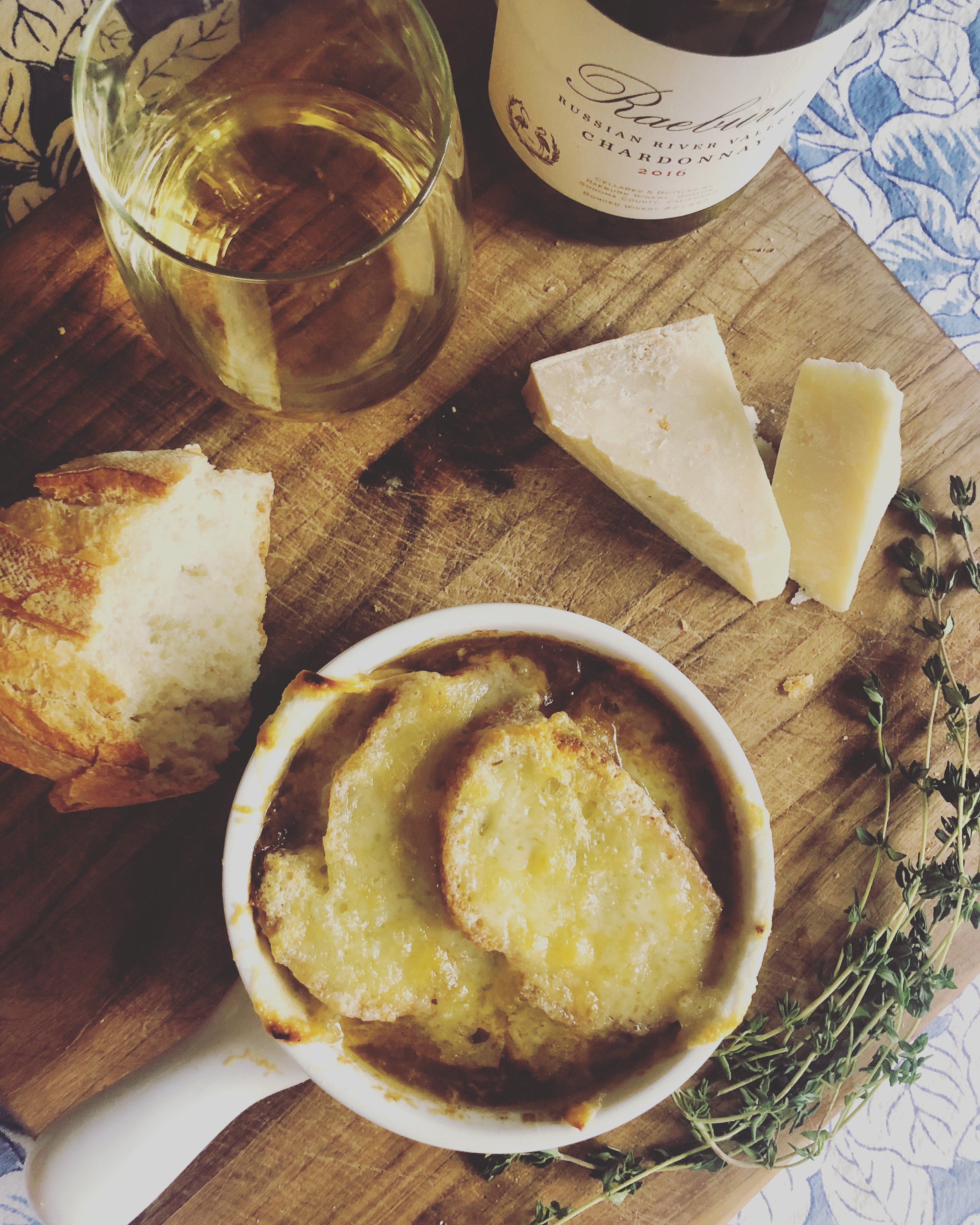 ---
Mon, 24 July 2017
165: How to Enjoy Eating Every Day and Love the Results
~The Simple Sophisticate, episode #165
"Right food, right place, right time. It is my belief . . . that this is the best recipe of all. A crab sandwich by the sea on a June afternoon; a slice of roast goose with applesauce and roast potatoes on Christmas Day; hot sausages and a chuck of roast pumpkin on a frost-sparkling night in November. These are meals who success relies not on the expertise of the cook but on the more basic premise that this is the food of the moment - something eaten at a time when it is most appropriate, when the ingredients are at their peak of perfections, when the food, the cook and the time of year are at one with each other." —Nigel Slater in The Kitchen Diaries: A Year in the Kitchen with Nigel Slater
Being able to have what we want is not always a blessing. But having what we need is imperative to our well-being, and what we need is nutrient-rich food and when it tastes its most delicious, it is all the more attractive to enjoy. Supermarkets have made the food we love available for consumers year-round, but we all know a tomato in December here in the states tastes nothing like its summer counterpart. Instead pick up an apple or if you are in Hawaii or on the west coast, a rambutans (seasonally available September through March). Satisfy your sweet-tooth and eat what is readily avilable and full of flavor. I can only speak for myself, but part of the reason I fall into the habit of eating the same vegetable, fruit or meal year round as a go-to is it's easy, I think it saves me time and I don't have to think about it. And while it does ease the need to have to figure out what to eat each night or for lunch, it isn't actually the best for my health. Initially, it will take time and our full attention to learn what is in season and know what to do with it when we get it back to our kitchen, but once we gain this knowledge, it becomes a habit. In essence, we are becoming our own home chef capable of cooking anything with fresh ingredients and what is left in the refrigerator. This feat may sound impossible, and you may be someone who doesn't love to cook, but most of us eat at home a majority of the time, so it doesn't have to be a passion and you don't have to be a foodie to learn the basics of seasonal cooking. Your health, your waistline and your peace of mind will thank you.
1. Shop at small local shops, markets and specialties businesses
A fish market, a cheese shop, the local bakery, the farm stand, your neighbor's petite produce stand, choosing to frequent such food options rather than the giant supermarket will make the shopping experience far more pleasurable and the food you purchase will be fresher and most likely in season. As well, you can begin to establish relationships with the experts who run each business, ask them questions and learn about what you will be eating and feeding those you love.
2. Shop once a week for stock up items in the épicerie, but day to day for fresh food
"[The Kitchen Diaries] is a gentle plea to buy something, however, small, each day, to take time to shop, to treat it as a pleasure rather than a chore." —Nigel Slater
The weekly capsule menu is something I believe works wonderfully for planning the meals for the week and the ingredients, which should be versatile, for each recipe item. And while I typically do a weekly shopping run to my farmers market or Trader Joe's, I do stop by the local produce stand or the bakery, etc. throughout the week to ensure I have the freshest ingredients.
3. Curate a kitchen space that works well, no fancy gadgets necessary
As anyone who has traveled in Europe and England will attest, kitchens are very small even in the most grand of cities, and while many people especially in Paris and London and well, name your favorite destination, will want to dine at the many restaurants, cooking in a small kitchen is very possible. So don't let the size of your kitchen be the roadblock. I always think of Rachel Khoo in
her little Paris kitchen
cooking away in minimal space. Most importantly, regardless of space, make sure you have the basic tools and essentials as well as a
well-stocked épicerie
. See my detailed list for both
here
.
4. Plant a garden, no matter how much space you have.
Whether you have a large plot of land or a window sill, plant what you can, what you're curious about and with each year, add something different, try something new. As well, try to plant something to be enjoyed in each season: rhubarb in the early spring, strawberries in late spring, fresh herbs all summer (sometimes year round depending upon where you keep them), squash and pumpkin in the fall, the possibilities are endless. Have fun and play in the dirt.
5. Educate yourself on seasonal offerings
Whether from books,
cookbooks are a delight to read
, and you learn as you peruse each recipe especially if it is organized seasonally, or textbooks, food television programs or your local farmer, become curious about what is in season where you live. Choose to see it as an adventure of discovery. When I approach cooking this way, I don't kick myself if something doesn't work out, I celebrate the opportunity to try and regardless the food (because it's in season) is usually delicious (again, not because of my prowess, but because seasonal food is good all on its own). I found
this very helpful online source
for all fifty states. You simply choose your state, the season and voila! It shares not only the produce that should be available and at its freshest, but recipes as well. ~
Eat the Seasons
(a helpful guide for North America and United Kingdom citizens) ~
Epicurious
is also a worthwhile resource for recipes on seasonal food, organized by the season
6. Discover the power of food
The list is long of which to read to learn about what is the best balanced diet and how and where to find the nutrients you seek, but understanding where you can find fiber (grains - the less processed the better) and understanding exactly what an avocado gifts to your body encourages you to step toward these foods with curiosity and not fear that you are going to be eating too much fat or calories. With these two items, they will satiate you long before the calorie count is anything to worry about, and fat isn't bad, remember this.
"Roast rhubarb on a January morning; 'pick-your-own' strawberries in June: a piece of chicken on the grill on an August evening . . . This is more than just something to eat, it is food to be celebrated, food that is somehow in tune with the rhythm of nature. Quite simply, the right food at the right time."— Nigel Slater
7. Have a plan
The primary reason I have created
seasonal capsule menus
is to provide a starting point or foundation for how to cook seasonally in
fall and spring
(summer and winter will be coming in my second book to be released in 2018!). With time and practice, you'll begin to incorporate your favorite ingredients and discover which recipes you like and even create your own.
8. Keep it simple
Truly, the best meal you will make on a regular basis should be simple, because again, it is the food, the quality of food, that makes it so. For example, my go-to recipe for vegetables year round is to roast them. Name the vegetable and for the most part, I will roast it. Asparagus in the spring, add some lemon and a bay leaf; zucchini and squash in summer and fall - olive oil drizzle, salt and pepper - 400 degrees for 30 minutes; broccoli in the fall through early spring. Oh, and I just tried roasted cauliflower finished in the last two minutes with Gruyère and Parmesan - delicious!
9. Try learning and incorporating a new habit each week
Perhaps one week you will learn and become confident with roasting, maybe the next week making your own herb butter, then the next a beloved go-to vinaigrette. Whenever you eat out and you taste something you love, ask the chef how they made it (or the waiter/ess to ask the chef). I recently had the most delicious huckleberry ricotta mousse, and out of curiosity (as huckleberries have a very limited season) I wanted to remember this recipe for the next year. They happily shared the ingredients, and I went online and
found a ricotta mousse recipe
from a trusted source and
adapted it to my taste
. (Check out my recipe for Homemade Ricotta Mousse with Fresh Berries
here
.)
10. Dine at farm to table restaurants
One of the best ways to learn about seasonal food is to try it as it is prepared by well-trained chefs. More and more restaurants are following this model of seasonal recipes and in so doing are teaching and informing their patrons how to cook delicious food at home. Learning how to feed our bodies well takes time, but hopefully with these tips, the journey through the seasons will be pleasurable, delicious and an experience to savor rather than a task to complete.
"The doctor of the future will give no medication, but will interest his patients in the care of the human frame, diet and in the cause and prevention of disease." ~Thomas Edison
~Below are a handful of seasonal cookbooks that come highly recommended, some new, some time-tested.
~SIMILAR POSTS FROM THE ARCHIVES YOU MIGHT ENJOY:
~Farmers Markets: How to Make the Most of Your Visit No Matter Where You Live
~A Capsule Menu: What It Is and How to Create Your Own
~Why Not . . . Feed Your Body Well?
~Why Not . . . Keep It Simple in the Kitchen?
~Why Not . . . Cook with Olive Oil?
~Why Not . . . Buy Local Produce?
~Why Not . . . Treat Your Body Like a Temple?
Petit Plaisir:
Download the Episode
Today's sponsor of The Simple Sophisticate was Trunk. A journaling app to keep your thoughts saved recorded and a daily habit. Try it free for 30 months without having to share your buying information. If you like the app after 30 days, you can buy it when prompted. Currently available on iTunes - find it here.
---
Mon, 23 January 2017
139: An Everyday Necessity: Deliberate Rest
~The Simple Sophisticate, episode #139
"When we take the right to rest, when we make rest fulfilling, and when we practice rest through our days and years, we also make our lives richer and more fulfilling." —Alex Soojung-Kim Pang, author of Rest: Why You Get More Done when You Work Less
Charles Darwin partook in regular 10 miles walks, Alice Munro walked three miles each day, Winston Churchill engaged in painting, Lin-Manual Miranda took his dog each Sunday for walks through the parks in New York City, J.R.R. Tolkien and Ray Bradbury took daily afternoon naps, workers at Bletchley Park during WWII chose chess as a favorite pastime and associate justice of the United States Supreme Court Elena Kagan boxes regularly with her personal trainer.
Initially when the word 'rest' is mentioned, we may think of sitting on the sofa, flipping through channels, but the difference between mindless rest and deliberate rest is that it "enables productivity". When we truly rest, our minds are not actually stagnant. In actuality, we are enabling them to do what they need to do, work through, dispose of, find and reach understandings and connections that when we are active at work, it is unable to do completely.
The difference between mindless and deliberate rest is what you are feeding your brain. Sitting down and watching a thoughtful, engaging film can absolutely be deliberate rest. It may offer ideas and insights that eventually help us make connections we didn't see prior to viewing of the film; the key is to feed our minds well. Give it quality fuel and quality results have the possibility of being produced, even while we sleep.
Recently, Alex Soojung-Kim Pang's new book Rest was released, and contained inside the covers is a wealth of research, seemingly infinite anecdotes from historical and current individuals that reveal the power of deliberate rest being incorporated into our daily lives. Throughout today's post, I will be sharing many different quotes, and unless otherwise attributed, they are pulled from the pages of Rest.
As we begin 2017 and we look to the future we wish to build for ourselves, it may appear as though we have much to do in order to accomplish what we have placed on our list of resolutions or goals. But in order to be successful in whichever destination we pursue, the concept of quality over quantity guides the way. How is that possible? How can we do less and actually attain more? By tossing what the zeitgeist portrays as the "right way" to achieve success out with 2016.
"Today, we treat being stressed and overworked as a badge of honor, a sign of seriousness and commitment; but this is a recent phenomenon, and it inverts traditional ideas of how leaders and professions should behave under pressure. For most of history, leaders were supposed to appear calm and unhurried; success began with self-mastery and self-control."
~For more in-depth discussion on each of the points discussed below, be sure to tune in to the podcast.
Benefits:
1. Helps to organize your life
2. Cultivates calm in your life
3. Strengthens your will-power and self-control
4. Increases your confidence
5. Increases emotional intelligence and engagement
6. More time is given as boundaries are made firm and clear
7. Increases success and accomplishment, aiding you in reaching your full potential
8. Live a long, healthy, invigorating life
9. Helps you live a simply luxurious life
"It creates a life that's rewarding while it's lived, a life that has purpose and pleasure, work and reward, in equal measure. And that life feels complete and well-spent at the end."
How to welcome deliberate rest into your life:
1. Make rest a priority
"Taking rest seriously also helps bring more of your life into clearer focus."
2. Spend only 4-5 hours each day doing strenuous work
3. Establish a consist morning routine
"My morning is all about stilling the outside world so my mind can soar." —Scott Adams, the illustrator and creator of the comic strip Dilbert
4. Set clear boundaries between work and rest
"A day that starts with work creates rest that can be enjoyed without guilt. When you start early, the rest you take is the rest you've earned."
5. Take regular walks
6. Nap regularly and nap well
"The most obvious benefits of napping is that it increases alertness and decreases fatigue . . . but regular naps have other benefits . . . improve memory . . . [and] consolidate things you've just learned."
7. Enjoy a regular, deep night's sleep
8. Detach and take that vacation
9. Exercise regularly
"At first, researchers mainly investigated the benefits of exercise for healthy aging, but studies now show that for people of any age, gender, or athletic ability, exercise can increase brain power, boost intelligence, and provide the stamina and psychological resilience necessary to do creative work."
10. Cultivate a hobby you love and that challenges you
Perhaps when you read #2 on the list above, you said to yourself, nope, that will never happen, not in my world, not in the job I have to do every day to earn my paycheck. And on the surface, you are absolutely correct. But what if you could look at the job you go to each day and redesign your day? What if you could schedule your day so that you did tend to the most strenuous demands at the beginning and then schedule meetings, projects and activities toward the tail-end that allowed you to not tax your mind directly as much?
Understandably, what job you do and for whom you work and the expectations will play a significant role. What I appreciated upon reading Rest is that it validated what I already felt regarding the productivity of my work. When I worked at my best, when I felt my most exhausted, it gave me a reason as to why. It helped me understand my mind, my body and the benefits of what I am doing and what I need to make sure I continue to do and what I can begin to let go of as it no longer serves me or the quality of life I am trying to cultivate.
Saying no to what no longer serves the simply luxurious life you are building becomes easier when we have science to explain what works best, but we also have to understand what type of life we want to build, and when we know that and believe it to our core, the saying of "no" and the incorporation of deliberate rest into our lives becomes far easier. And that is when our lives begin to truly blossom.
We don't have to look busy to gain approval. The gift of living well is that our lives often will look paradoxical: How can she/they/he live such a life and not be exhausted/stressed and have time to enjoy, play and partake in the pleasures as well? But the reality is, it is indeed possible when we choose to live consciously and thoughtfully.
"A life that focuses on what matters most, makes time for rest, and declines unnecessary distractions may look simple on the outside, but from the inside it is rich and fulfilling."
Deliberate rest paired with deliberate work is a partnership: "One provides the means to live, the other gives meaning to life".
"When we treat rest as work's equal and partner, recognize it as a playground for the creative mind and springboard for new ideas, and it as an activity that we can practice and improve, we elevate rest into something that can help calm our days, organize our lives, give us more time and help us achieve more while working less."
~SIMILAR POSTS FROM THE ARCHIVES YOU MIGHT ENJOY:
~15 Everyday Habits to Live a Life of Contentment
~10 Things People Who Have Found Contentment Understand About Uncertainty
~Relax: 21 Ways to Know You're Doing Just Fine in This Thing Called Life
Petit Plaisir:
~Equipment silk pajamas, Lillian striped washed-silk pajamas - 50% off at Netaporter ~use promo code EXTRA40, at Equipmentfr.com
SHOP Equipment Pajamas: [show_shopthepost_widget id="2336799"]
Image: Vogue UK
---
Mon, 5 September 2016
120: The Wonderful Truth About Health, Happiness & Aging
Have you resigned yourself to the idea that at a certain age things (not so great things) just happen to us? Well, no more! Inspired by Dr. Frank Lipman's new book 10 Reasons You Feel Old and Get Fat and How You Can Stay Young, Slim, and Happy! discover the 10 myths that we need to relinquish and how we can change the way we are living right now to make a tremendously positive difference for the rest of our lives.
In this week's Petit Plaisir, discover a Decadent Fig Appetizer. With only four ingredients and 15 minutes, you will have an appetizer to cause your tastebuds to dance.
---
Mon, 18 July 2016
112: 11 Ways to Happy Right Now
So much of our happiness is entirely in our control, and with these 11 simple ways to immediately shift your mood from a frown to happiness, based on a handful of scientific studies, you can begin to change the quality of your days in an instant.
In this week's Petit Plaisir, two simple ways to enhance your everyday experience. First TSLL Notepads with exclusive full-color Inslee Fariss illustrations are now available at The Simply Luxurious Life: To-Do lists, and To Market, to Market (grocery list). Also, Martha Beck's The Joy Diet book is recommended.
---
Mon, 10 August 2015
52: 15 Ways to Not "Feel Fat"
The idea of "feeling fat" is often rather a feeling of knowing we aren't taking care of our body as we should and knowing we can feel better in our own skin. In today's episode, Shannon shares 15 simple ways to get back on track when it comes to eating well without going on a "diet" as Americans use the term.
In this week's Petit Plaisir, Shannon reviews Harper Lee's Go Set A Watchman.
---