Wed, 17 August 2022
338: Tips on Taking the Eurostar between Paris and London
It's been said that taking the Eurostar (which runs under the English Channel, connecting London to Brussels, Paris, Lille, Rotterdam and Amsterdam) is much more like taking a plane ride than taking a train ride, and in many respects, I would have to agree.
Why? It's swift, it's non-stop and there is wonderful service and amenities for comfort as you drift along in either direction.
Today's episode/post is for the first-time traveler choosing to take the Eurostar and especially for those of you like me, who don't live in Europe or Britain and want to see as much of the two countries that you love during one trip with ease.
I booked my first ticket on the Eurostar in 2012, boarding in London, destined for Paris. Riding Standard (aka Coach) with my traveling companion, the ease of having your luggage with you, sitting in comfortable seats with spacious seating arrangements all the while knowing the only stop will be your stop eased my mind as it was the first time I had traveled abroad to Europe since 2000.
Fast forward to 2022, and I booked our Standard Premiere tickets (there are three classes - Standard, Standard Premiere and Business Premiere), leaving Paris, departing for London. The upgrade was lovely and worth the additional space, a bit quieter (although Standard was fairly quiet as well), and the upgrade in dining service was oh, so good. But I am getting ahead of myself.
~The Simple Sophisticate, episode #338
~Subscribe to The Simple Sophisticate: iTunes | Stitcher | iHeartRadio | YouTube | Spotify | Amazon Music
---
Sun, 14 August 2022
337: 10 Everyday French Details I Incorporate Into My Routine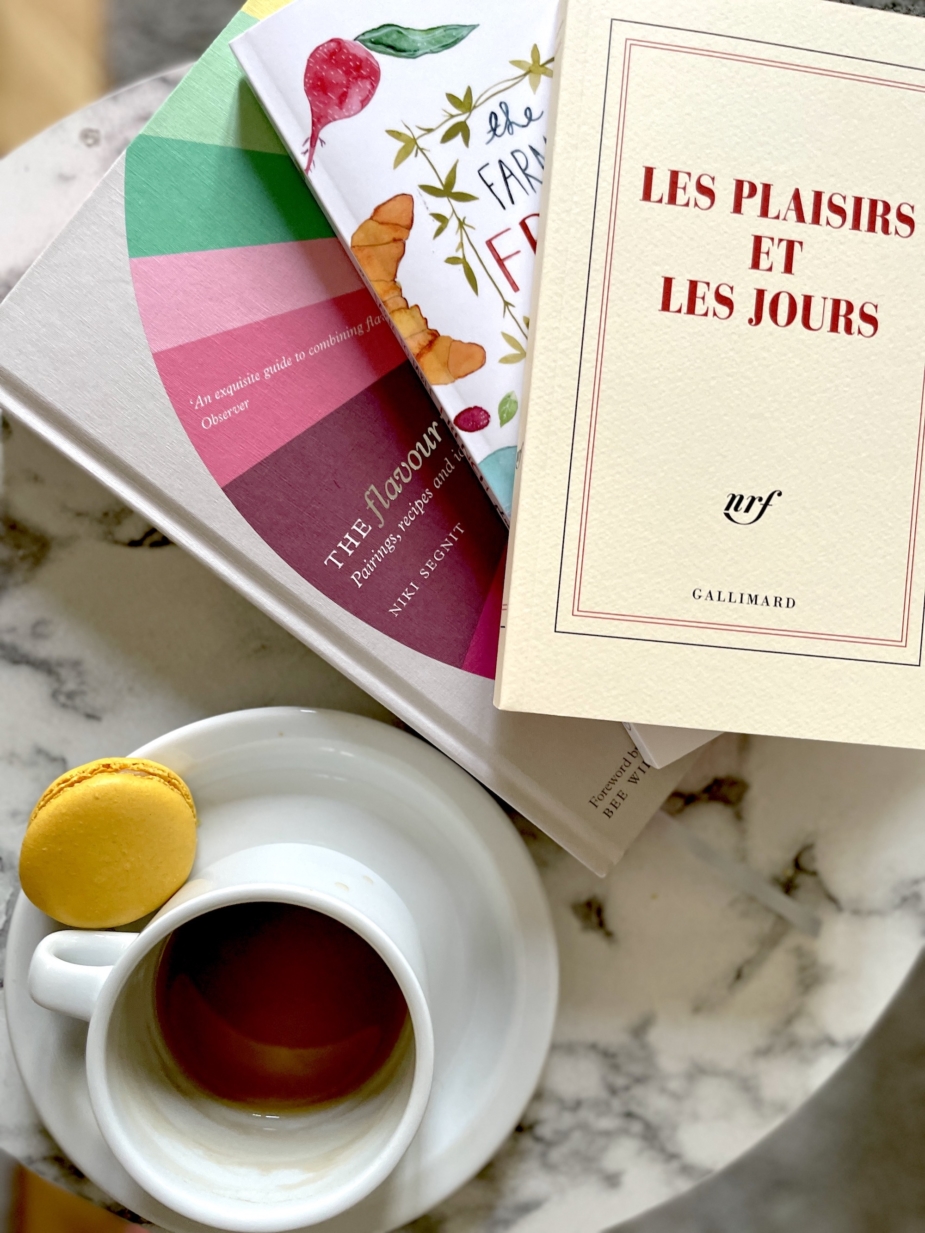 Since the beginning of TSLL blog in 2009 and with the podcast when it began in 2014, I have regularly shared French-inspired ideas to incorporate into our everyday routine (be sure to check out Podcast Bundle #2 for many of these episodes). And the more I observe and savor how such choices elevate my life, as they become habituated, mature and marinate so to speak their way into my way of living, I discover how consciously welcoming such details deeply affect a positive change in how I move through my days.
For example, the muscle of savoring is strengthened, and I see more readily minute details to appreciate whether in my own home life or when I am out and about. I now more easily and without apology delight and exude my excitement without editing because it is not others' approval I am seeking when I, for example, get a good night's sleep that is in large part enabled by breathable sheets - à la linen! or when a flower blooms from a seed sown years ago, sitting next to an herb or a berry, planting inspired by the idea of cultivating a potager.
After more than a decade of welcoming such changes into my life, there are many that remain and feel a part of me, as though I could not imagine living any other way because it simplifies as well as adds a touch of luxury to my life as well as functioning just as I hoped it would and then some. While some on this list may not be exclusive to the French culture, it is in my exploring the French culture that I was introduced to the idea (for example, #1 on the list). Whenever we come across a way of living that speaks to us, in whichever culture we may find ourselves, that deepens our appreciation for said culture, and our affection seems to organically strengthen and take root.
Let's take a look at the list.
~Please note, I go into detail for each of the items below on audio version of the podcast. You can listen by clicking the 'Play' arrow above or download wherever you enjoy listening to podcasts.
1. A floppy straw sunhat for gardening or visiting the market
---
2. Brocante finds
Online Brocante shopping:
---
3. Focus on skincare, and thus, minimal makeup
---
4. Linen everywhere - clothing, sheets, curtains
---
5. Simple hair style, less perfect, more healthy and loose (even when in a chignon)
---
6. Un croissant on the weekend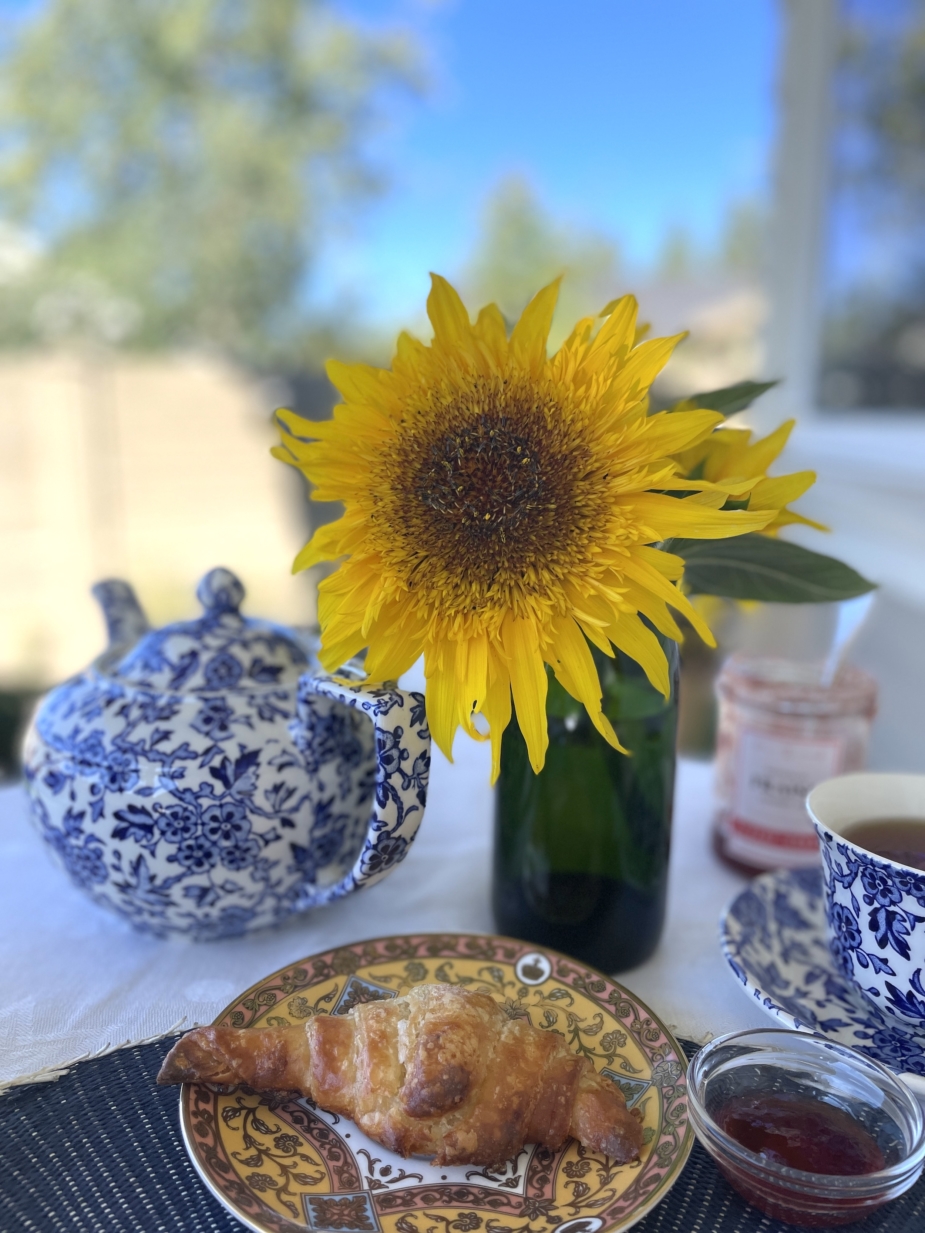 A recent breakfast on the garden porch, enjoying one of the croissants
---
7. French thé
~Stop by tomorrow as a new giveaway will be posted (the 3rd) and a bag of French thé will be paired with something quite luxurious to enjoy your favorite cuppa.
---
8. Mix and match favorite décor aesthetics
---
9. Savon de Marseille soaps
~be sure to stop by the blog today for a giveaway to four lucky winners (must be a TOP Tier Member to enter), of 2 bars of Savon de Marseilles soaps made in France.
---
10. Growing a potager
---
However you choose or are inspired to welcome the French culture into your everyday life, let your curiosity guide you. I am confident you will discover even more appreciation of the everyday moments and routines, and your 'savoring' muscle will become quite strong. Thank you for stopping by and tuning in. Be sure to explore all of the posts and the second podcast episode shared this week during TSLL's 7th Annual French Week.
Petit Plaisir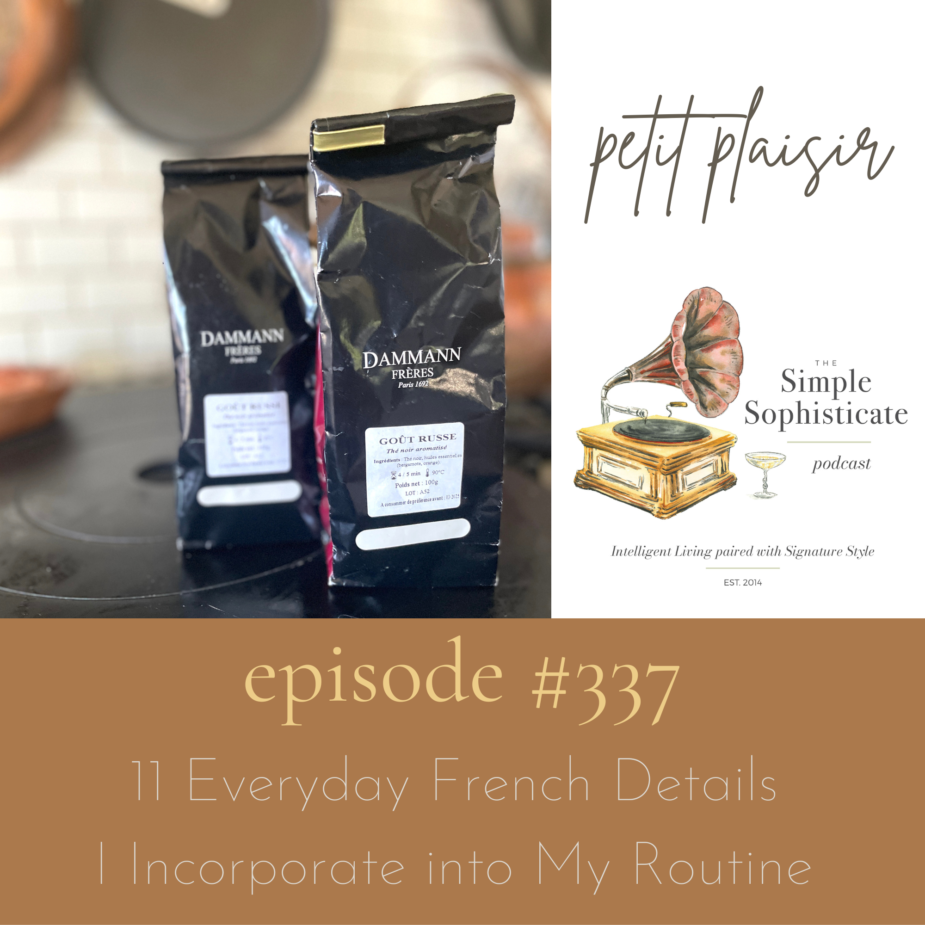 ~The Simple Sophisticate, episode #337
~Subscribe to The Simple Sophisticate: iTunes | Stitcher | iHeartRadio | YouTube | Spotify | Amazon Music
---
Sun, 31 July 2022
336: How to Live a Life that Nourishes Your Brain, Thereby Elevating the Quality of Your Entire Life
"In the same way that a car that is well-maintained will last longer and be more reliable, you cannot hope to get the lasting high performance you want from your brain if it is not properly cared for and protected." —Kimberley Wilson, author of How to Build a Healthy Brain: Practical steps to mental health and well-being
Here on TSLL blog and the podcast, I have explored many topics within the first two subjects whether pertaining to emotional intelligence, relationships and communication, so when I came upon nutrition-trained Chartered Psychologist Kimberley Wilson's book - How to Build a Healthy Brain, I was intrigued and wanted to explore its contents. In so doing, I found what she had to share to be founded in a vast amount of supportive research from reputable institutions (in the United Kingdom and the states) as well as written in an approachable prose for readers, like myself, who do not have an educational background in the field of neurology, but genuinely wish to understand how their brains function and how to care for the brain well in order to live well.
Today's post/episode is an introduction, a tasting menu of sorts to explore the wide ranging areas in our lives that contribute to the health (or malnutrition) of our brain and thereby, its capability to work to its full capabilities.
Upon sitting down to read the book, once I began, once it was in my hands and I was reading it, it was hard to put down, and annotations now decorate nearly every page. Having completed my first reading of the book, I went back through and took detailed notes summarizing the key points that spoke to me and that I wanted to incorporate or strengthen in my own daily life. I will be sharing those here, but by no means is the list complete. The science of how the brain works, the parts of the brain, etc., are detailed in the first couple of chapters, and are worth reading prior to reading the entire book on your own as she lays a clear foundation of the parts of the 'engine' that make up the brain.
While I will be focusing on what to do to strengthen and nourish your brain, reading her book details what happens when the brain is not nourished properly. For example, what chronic inflammation does to the mind and the effects witnessed in our daily lives such as depression, Alzheimer's, Parkinson's disease and other neurological maladies. However, because I want to lift today's conversation to focus on preventative and constructive habits we can add to our lives to create a stronger sense and state of well-being, I will be focusing on what you can begin or continue to do and how it nurtures the brain, thereby elevating the quality of your entire life.
~The Simple Sophisticate, episode #336
~Subscribe to The Simple Sophisticate: iTunes | Stitcher | iHeartRadio | YouTube | Spotify | Amazon Music
---