Sun, 24 July 2022
335: How to Savor Staying Home During the Summer Holiday, 17 Ideas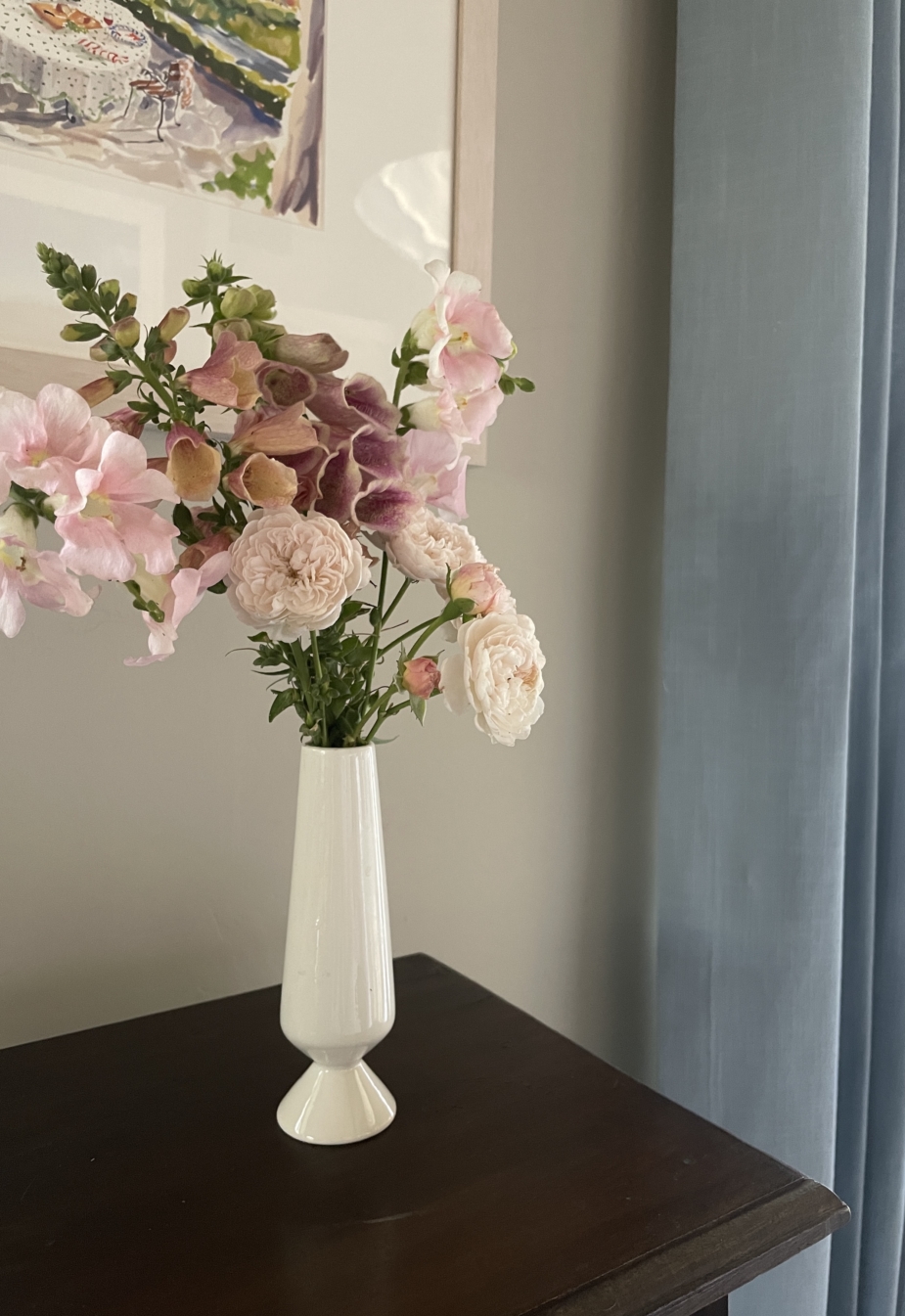 Of all summers, the summer of 2022 understandably beckons us to travel, explore and leave our homes and the towns and cities we have been staying close to for nearly three years due to the pandemic. Perhaps even our homes want us to leave so it can have a breather from us!
However at the same time, with demand high, prices for travel fare are driven ever higher as well, so it may not be in the budget to travel during the summer season, or simply it just may not be of interest to travel as it indeed will be busy, at times chaotic and even stressful which negates the purpose that most of us align with traveling for a holiday.
With all of that said, if you have chosen to stay put this summer, just as I have, I wanted to share ideas for savoring this time of year at home and in your home town wherever that might be. After all, we spend the majority of our lives in our abodes and in the town where our home address is found, there is most definitely a reason we remain, and hopefully a reason founded in appreciation for where we have the good fortune to call home, so let's explore how to make it even more special.
1.Permit yourself the luxuries during the summer season you discipline yourself from when working
If you are spending your vacation time at home, be intentional about permitting yourself to wake up when you are ready (put away the alarm clock), take a nap if it calls you to do so, make your favorite meal, say yes or no as you please to invitations and opportunities - only partaking if you truly want to. Create rituals that you love and enjoy them throughout your vacation at home.
2. Turn off your phone or limit who you let contact you
To immerse yourself in the mindset of being on holiday while staying home, remind yourself that part of getting away is to be less available. Set clear boundaries for a week or two, however long your holiday at home will be, as to whose calls you will take, what messages you will respond to and how often and when you will check your email. In other words, let yourself be free from being requested, needed, and required to do anything that does not let you wholly relax. Do not feel guilty about this. You need time to just be and do as you are drawn in order to reap the benefits of what a holiday is all about.
3. Tend to a garden and revel in the beauty that comes forth
As the temperatures rise, when you are home, you can easily ensure the garden is watered well and regularly, whether you have plants in the ground or in pots. And it is during the summer months that the work in the garden decreases and time spent outside luxuriating in the beauty that begins to share itself is a priceless, evanescent treat. Knowing such beauty only lasts for a short period of time makes it all the more special. Seeing the butterflies dance about from flower to flower, witnessing the cherries ripen into their ruby red splendor in a blink of an eye it seems as July arrives, and waking up to blackberries blossoms nearing their transformation into fruits to nibble on are moments that can only be savored in summer, making it all the more difficult to ever want to travel during these precious warm months.
With my schedule now my own as I work from home, no longer having to only have my summers off as was the case when I was teaching, I am looking at the calendar and considering when would the best time be for me to travel, and I must say, because I love to savor the garden that receives so much planning and preparation during winter and spring, it will be hard to travel during the summer months as the years unfold. The garden during the summer is less in need of attention, and is now more a space to relax and savor the hard work you have given to it. With each year's passing, the garden matures and begins to present the vision you had in your mind, but it takes time, so most definitely, spending time in the garden is a highlight for me when I choose to stay home during the summer months.
4. Create an outdoor area to relax
While for half of the year in Bend, it is too cold to sit outside on the porch without a coat and other bundling accessories, the other half of the year is pure bliss outside, so I have intentionally created three (and hopefully in the future will add a fourth) outdoor areas that invite me or my guests to relax, slow down and just savor the natural beauty not only of the garden, but of the beautiful weather and long summer days.
Perhaps you have a porch where you can add a swing?, or is there a nook where you can add an Adirondack and foot rest to while away hours reading in the shade whilst the birdsong fills the air? Add a small bistro table and chairs to enjoy dining al fresco, or add a lounge chair or settee upholstered with outdoor fabric to withstand the sun and elements and relax in true comfort (and maybe close your eyes for a bit and take a nap).
5. Explore new recipes in your kitchen after visiting the local farmers' market
With open-air markets in full swing, the fresh seasonal produce is abundant and invites us to try making a dish we may have never given a go in our own kitchen. Find a cookbook that shares recipes aligned with each season (I have shared a few below), and find a recipe for the produce you find at the market. Give yourself permission to invest in necessary ingredients to make the dish what it has the potential to be, and then have fun bringing it to your dinner table (or dine alfresco under the lights).
Seasonal Cookbooks I recommend:
6. Pick up the weekly or summer entertainment guide for your town/city
Here in Bend the summertime offerings have returned and the entertainment is aplenty and then some. From concerts in the amphitheater, events downtown, multiple farmers' markets now open, trails to hike and high lakes and rivers to explore with the paddle or kayak. Whatever you most enjoy, let yourself do so. Take your low-back chair and find a spot at the concert of the performer who is coming to your hometown. Revel in the opportunities right at your doorstep and partake. Even if you have to go alone, which I often do to the concerts at the amphitheater here in Bend, you know your hometown, you will likely run into acquaintances or people you know and discover you have something else in common - the same preference in music!
7. Watch a movie outdoors in your garden or lawn
Perhaps inspired a bit by Home Again starring Reese Witherspoon, but it really is as simple as draping a light-colored sheet over a line strung from two parallel points, purchase a simple projector to connect to your laptop or tablet and enjoy sprawled on the grass or in your lounge furniture, sipping a glass of wine, and nibbling on something scrumptious and fresh. Just remember to be mindful of the sound/volume and your neighbors.
Outdoor portable projectors:
8. Enjoy breakfast and/or dinner al fresco regularly
9. Explore the many parks and walking areas in your town/city
10. Give yourself permission to slow down and take time to just be, regularly
Especially when it is hot outside, let yourself relax somewhere cool without feeling the need to be doing something. If you take a nap, let it happen, and let yourself rest.
11. Host a garden party, small and intimate or large
Whether for aperitif or a full meal complete with courses, invite friends and/or neighbors to enjoy an evening in your garden and outdoor spaces.
12. Find the water and enjoy it how you want
Depending upon where you live, the type of water you have access to will vary. Here in Bend, we are fortunate to have rivers, lakes, swimming recreational centers and even a white water surfing park. As many readers of TSLL blog know, Norman and I like to stand-up paddle, so during the summer, we try to do so at least once a week at a variety of locations either in town or just out of town on the road toward Mt. Bachelor.
Being close to, in, or on top of water is soothing. If you live near the ocean, take walks, sit on the sand, take a book to read, whatever nurtures you, do so and savor being near water. However, the access to water need not be vast bodies of water. Consider adding a bird bath or a small DIY water feature with a solar generated fountain (find one here for fewer than $20). Simply being near water can be incredibly soothing and calming which again is the essence of going on holiday, to bring a feeling of calm into our lives.
13. Read, read, read to your heart's delight
Often summer gives us more time to read what we want, rather than work materials that while we may enjoy them, are still required reading. While in the summer months what I read doesn't change, it is how much time I have to read that lengthens, and I savor this time, gobbling up more books, which leads to more books, and new authors and titles to explore.
14. Schedule outings to be pampered
If you don't already have regular facials scheduled in your calendar or a regular massage, any self-care pampering that is out of budget to enjoy on a regular basis, schedule your favorites during your holiday at home. This will not only give yourself something to look forward to, but the pampering itself will feel as though you are on vacation.
15. Hire someone to clean your house/car/mow the lawn/etc.
In other words, any have-to chores you don't enjoy, spend the money you may have had to use for travel to have someone tend to your chores so you can fully relax around your home and in your daily routine. I personally look forward to someday hiring lawn-care (mowing and edging) as the noise and jarring to my hands is uncomfortable. Such chores, whatever they are for you, look to delegate them and look at it as buying yourself time to do as you want rather than as you have to.
16. Invest and complete a project in your home to create an even more beckoning sanctuary
The project need not be something you hire a contractor for which would likely take more than the three months during the summer. But whether the project in your home décor is something you can do yourself - painting or wallpapering or swapping out new light fixtures, or giving yourself the bathroom you had always dreamt about, why not explore creating a space in your sanctuary that elevates the comfort you feel when you step into it.
Just this past week, the curtains for my living and dining room were installed. This detail of adding window treatments to the open-plan living spaces immediately transformed the space in my eyes - providing warmth, separation of designated areas and sophistication - softening the light, as well as letting more light in, providing privacy, but also creating more welcome. The image at the top of today's post offers a petite glimpse at the curtains in my dining room, and I look forward to sharing a full video tour in this coming August's A Cuppa Moments video chat with TOP Tier Members as well as sharing a detailed post on the blog for TOP Tier Members in August to source as well as share tips for customizing your own curtains, an investment that for me will be with this home for the lifetime of my residence here at Le Papillon.
Finishing a project that changes the space in your home, creating a different mood from what you felt at the beginning of the summer is a reminder that the advantage of taking time off and staying home during such time that we give ourselves can yield powerful benefits to our daily lives the rest of the year.
17. Add a sartorial detail of preference to your summer capsule wardrobe
When we are planning for a typical holiday getaway, we will often access our wardrobe to see what we need for a comfortable and enjoyable trip. Why not do the similar assessment for your summer holiday at home? What do you need to enjoy spending more time in your garden, wandering the markets, visiting your hometown haunts? Whether it is one item or a handful, doing so will again set the tone that staying home is a choice and doing so whilst feeling good in what you are wearing does make a difference.
~Explore this past week's This & That: July 22, 2022, for Panama hats
Staying home during the summer holiday season can be thoroughly enjoyable. It begins with a mind-shift to keeping an open mind to explore all of the possibilities and then asks you to shift your habits and approaches to everyday living: doing more of what brings you pleasure and delight and being determined to step away from guilt society or ways you were raised or nurtured drilled into you as wrong. There is nothing wrong with taking care of your well-being; in fact, quite the opposite, and if it begins by just taking a week or two in the summer to permit yourself, perhaps you will notice the benefits it brings into your life and explore ways to integrate what works best for you throughout the entire year.
Wishing you a wonderful holiday. Bon Voyage!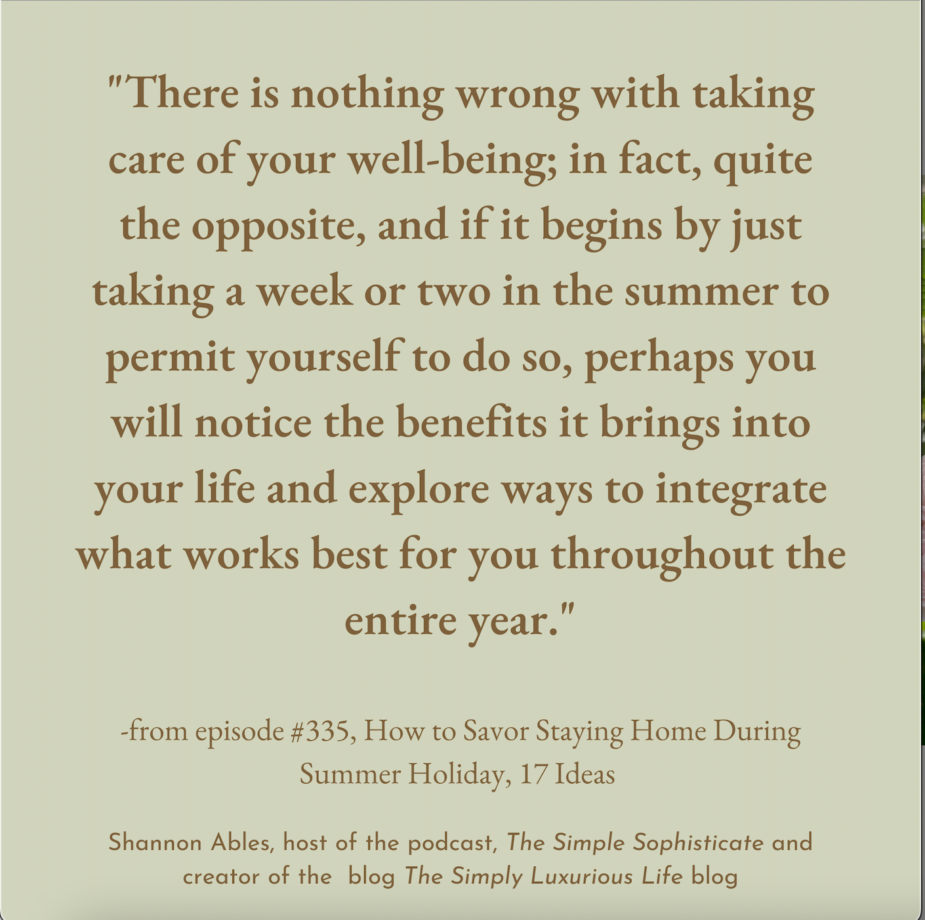 Petit Plaisir
~The Home Cookbook by Monty and Sarah Don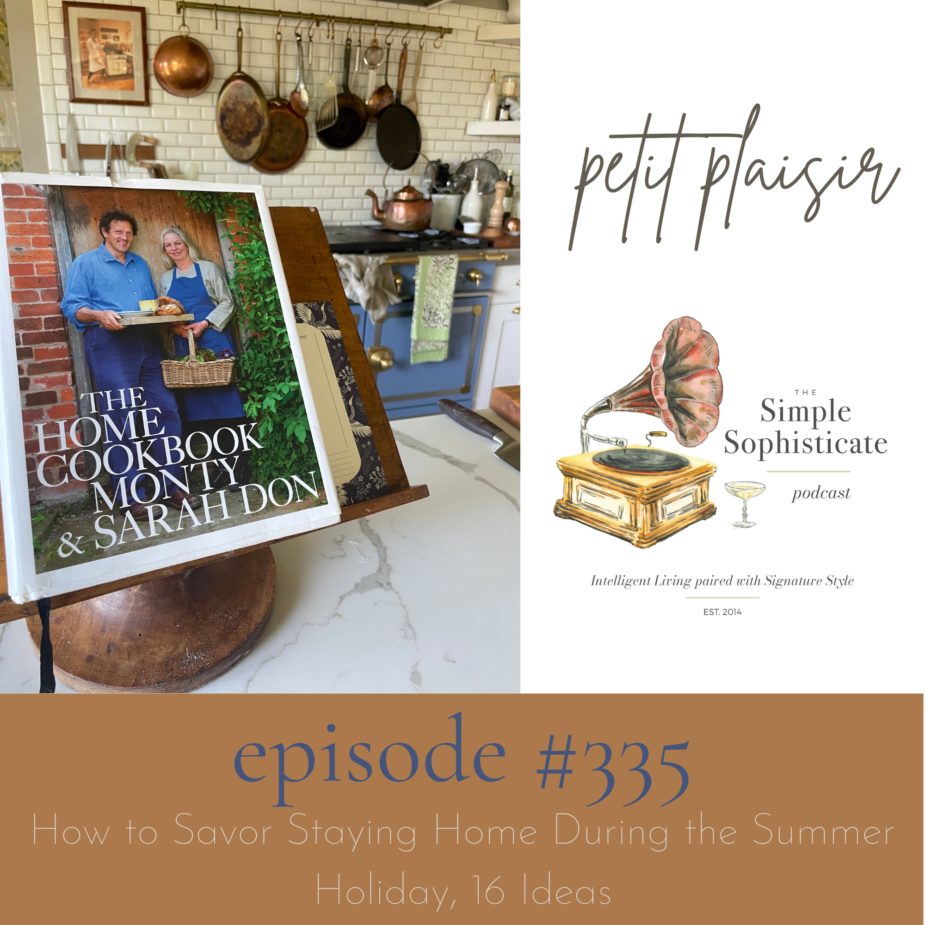 ~The Simple Sophisticate, episode #335
~Subscribe to The Simple Sophisticate: iTunes | Stitcher | iHeartRadio | YouTube | Spotify | Amazon Music
---
Sun, 10 July 2022
334: 25 Ideas for Celebrating Le Quatorze Juillet (Bastille Day!)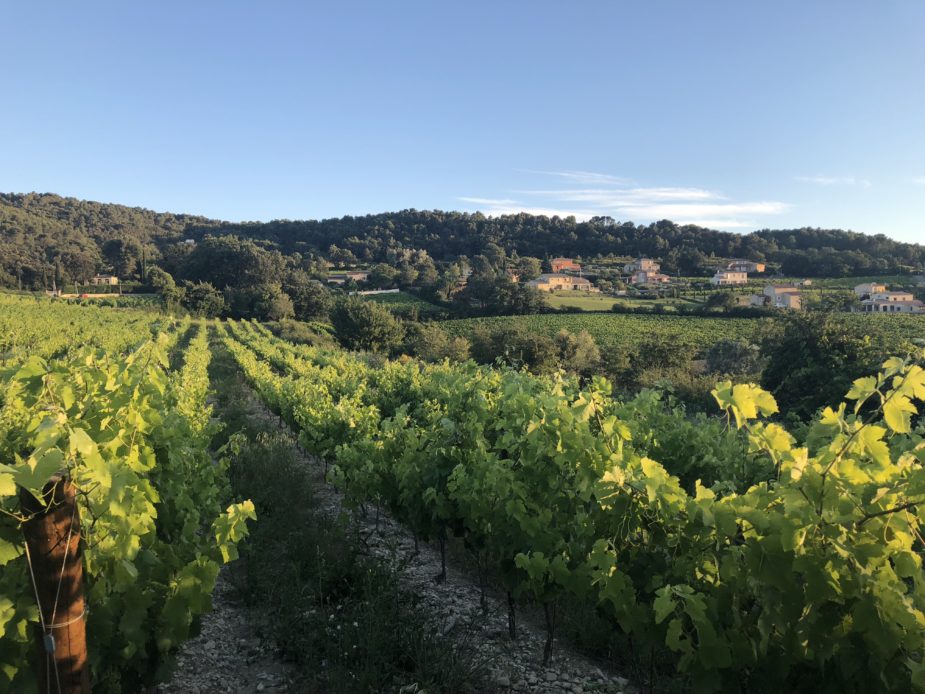 Bonne Fete Nationale!
To those of us celebrating outside of France, we may be celebrating France's national holiday with an exclamation of Happy Bastille Day, but within the borders of France, as I have been reminded more than a few times, it is Bonne Fete Nationale or Le Quatorze Juillet! Whatever you prefer to utter, it is a day of celebrations for Francophiles, and while TSLL entire premise when it comes to living simply luxuriously draws much inspiration from the French way of life, today I have lined up 24 ideas for you to celebrate July 14th in your own way.
The above vineyards in Provence take me back to my trip in 2018, and oh, how I long to return. Soon, I reassure myself, soon. But whether we have the opportunity to stand on the terra firma of France at the moment or pay homage from afar, we can absolutely partake in the annual celebration.
I am looking forward to even more deeply celebrating today's events in the simple activities that fill my day: a sipping of French thé in the morning, watching the 17th stage of Le Tour de France, making herbed gougeres for apéro time in the evening and bringing them with me to gather with a dear friend who grew up in Belgium at her home here in Bend to dine in celebration of today being Le Quatorze Juillet. Parfait!
Now to the list with many links for further exploration on many of the items shared.
1.Watch Le Tour de France
Vicariously travel throughout the countryside of France for three weeks as the annual cycling event takes place. Watch on Peacock (ad-free, $9.99/mo or with ads, $4.99/mo) if you live in the states, and for all other international viewers, read this detailed post on VeloNews for exactly where to stream for your country. Peacock also offers the option to watch the international broadcast rather than NBC's broadcast which I flip back and forth from every other day from time to time.
2. Plan and then shop for a favorite French meal (check out TSLL's many French-inspired recipes here)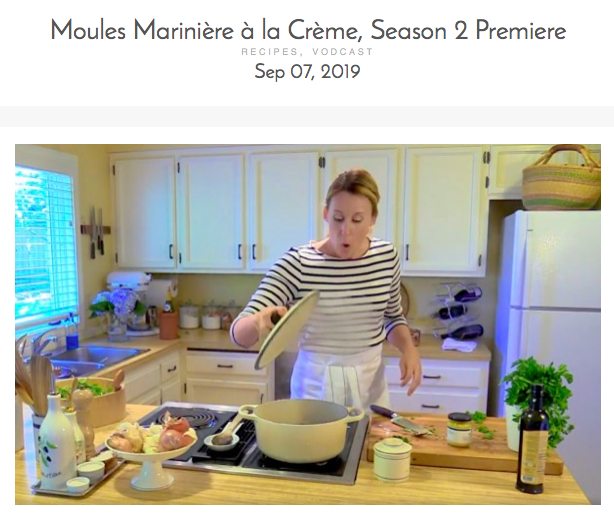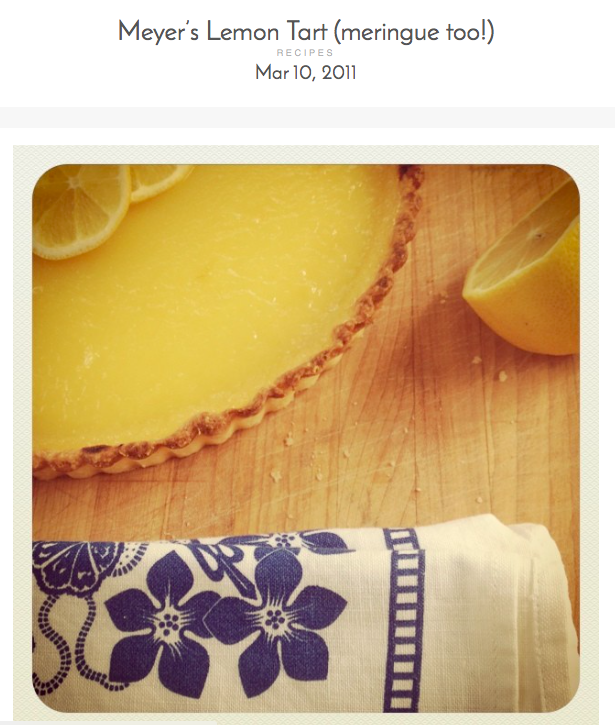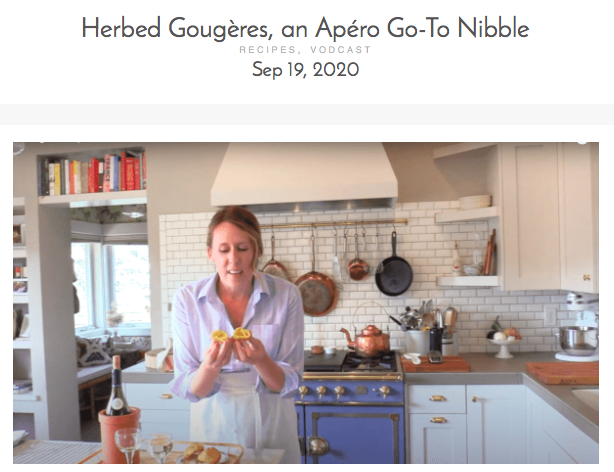 3. Don't forget the cheese and salad course (before dessert and after the main entrée)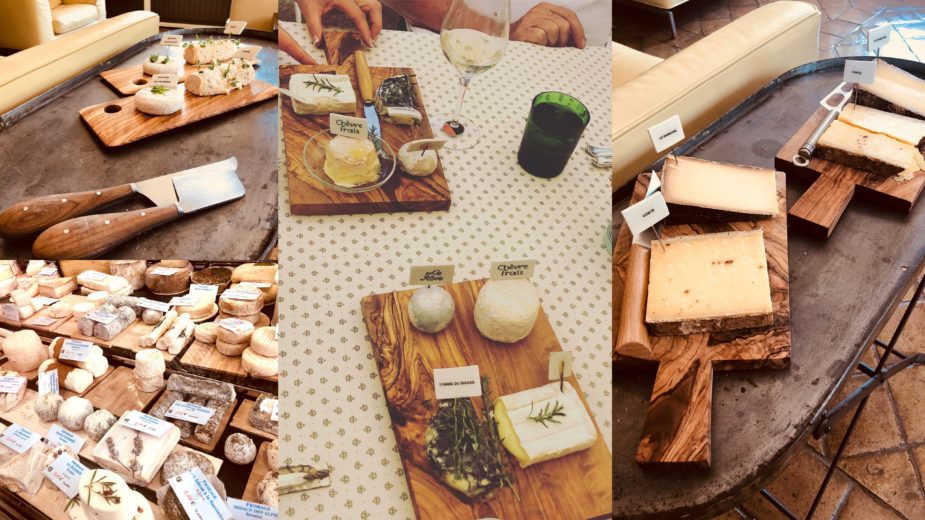 4. Play a game (or two) of pétanque
(this game was being played in Paris just outside of the window of Hôtel Particulier Montmartre near Sacre Couer)
5. Gather with fellow Francophiles for a French meal beginning with apéro time
6. Pack a picnic and go somewhere amongst Mother Nature (don't forget to pack the wine and bistro wine glasses - sturdy, but lovely)
7. Visit a local farmers' market, and be sure to bring your market tote
8. Begin the day with a fresh baguette picked up at your local bakery
9. Une croissant s'il vous plait!, pair with cafe au lait or hot cup of thé
~explore how to make your own croissants here in episode #6, Season 2 of The Simply Luxurious Kitchen cooking show.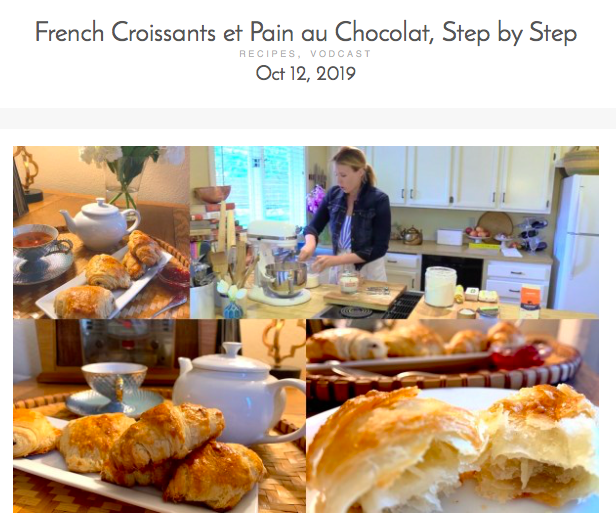 10. Select a bottle of wine from your favorite French region or the next region of France you hope to visit as inspiration to bring your next trip to fruition
~explore Châteauneuf du Pape wines (I pick mine up at both Trader Joes - they carry one varietal at a great price for this vineyard, as well as my local wine shop for more varietals and vintages)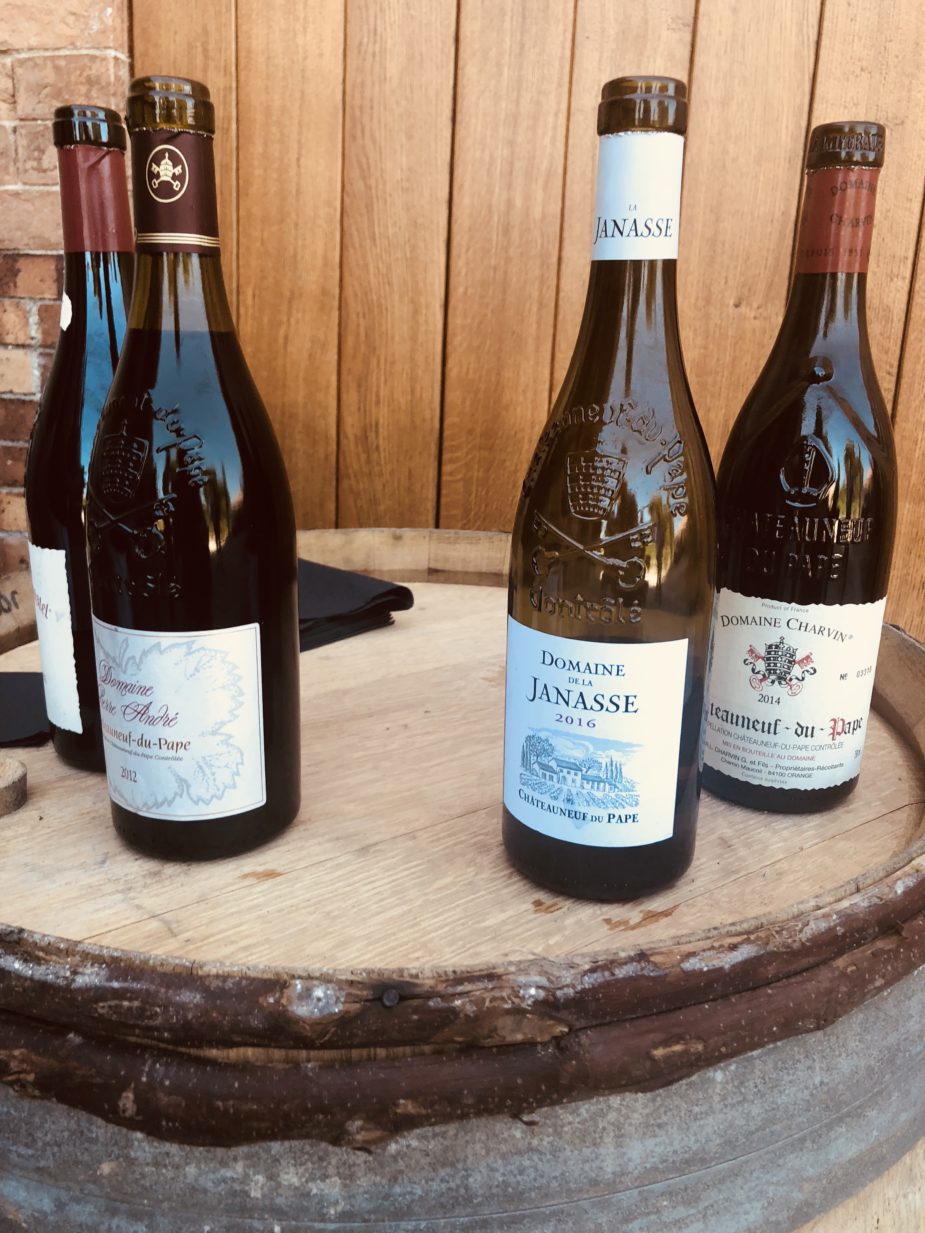 11. Seek out French thé and sip a hot cup in the morning to begin the day - pair with your croissant perhaps? :)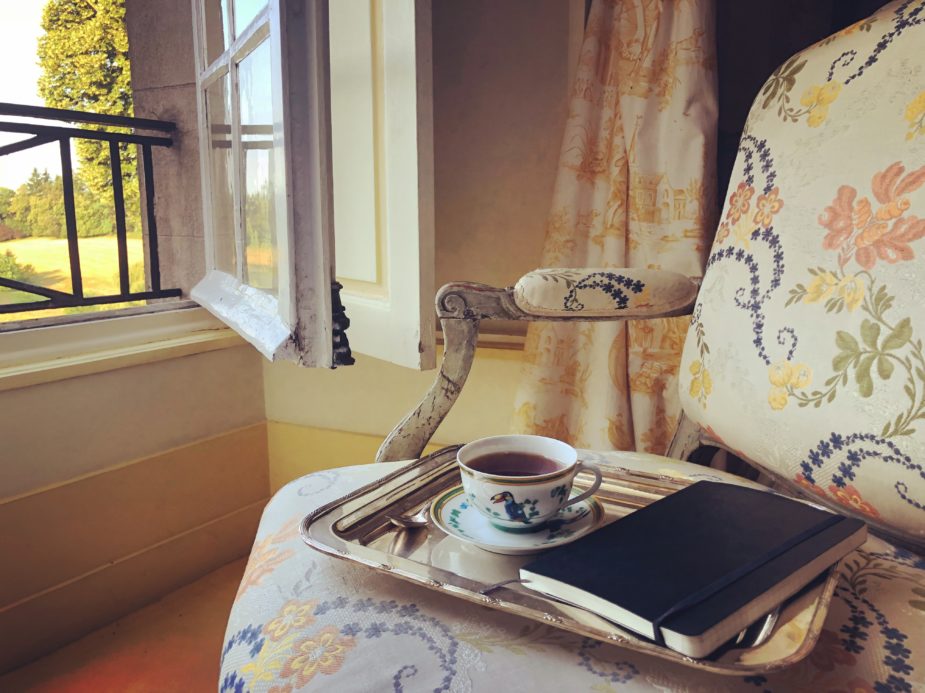 12. Cook a classic soufflé au fromage avec fresh herbs
13. Organize a cheese and wine gathering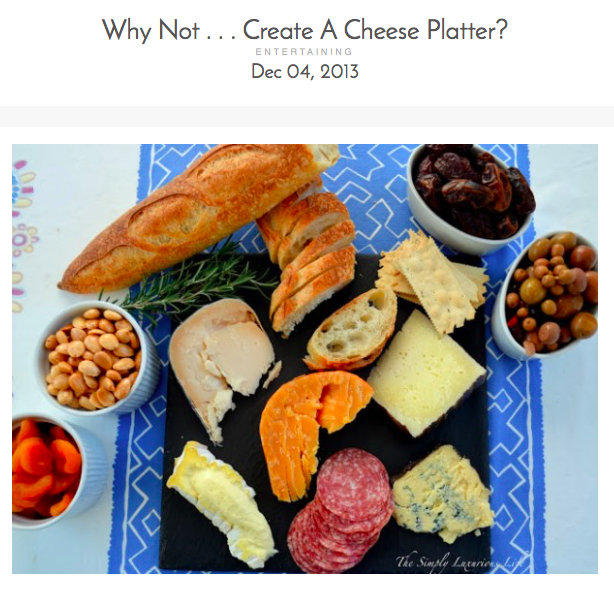 14. Watch a French cozy mystery series
~explore the latest This & That weekly post which includes additional Francophile Finds, including more French television shows I recommend.
15. Look around your home and discover how you can add a touch of France to your sanctuary, or yet another touch :)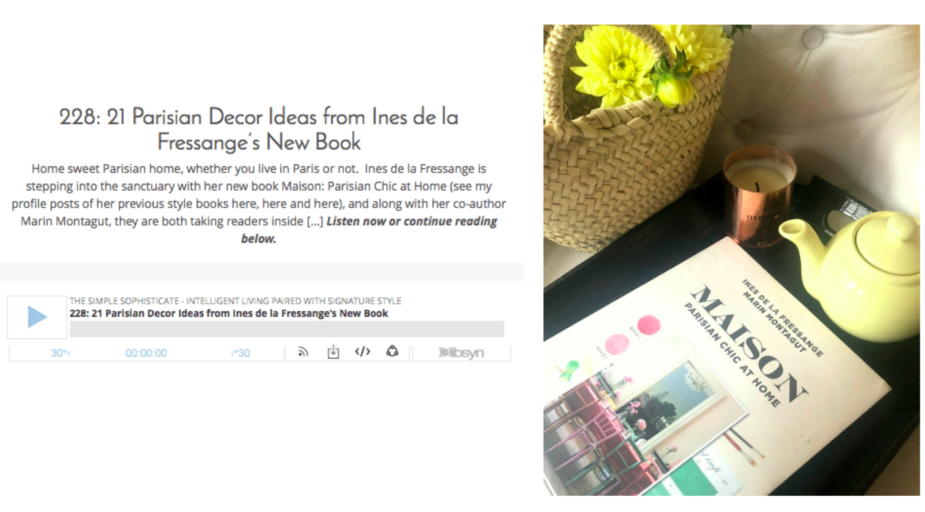 16. Shop and purchase French lingerie to update your lingerie capsule wardrobe
~Chantelle is one of the French brands I highly recommend for high quality everyday lingerie (and they are currently in the middle of their annual summer sale). As shared on this podcast episode Aubade is a quality French lingerie brand I also shop.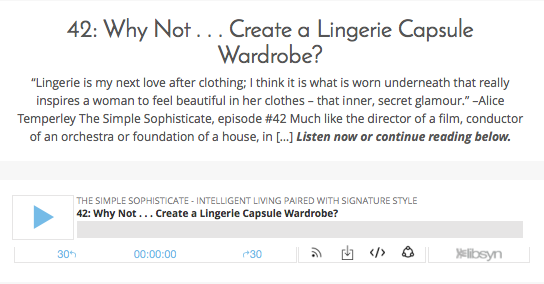 17. Make a Clafoutis Aux Cerises with the cherries just now ready to harvest!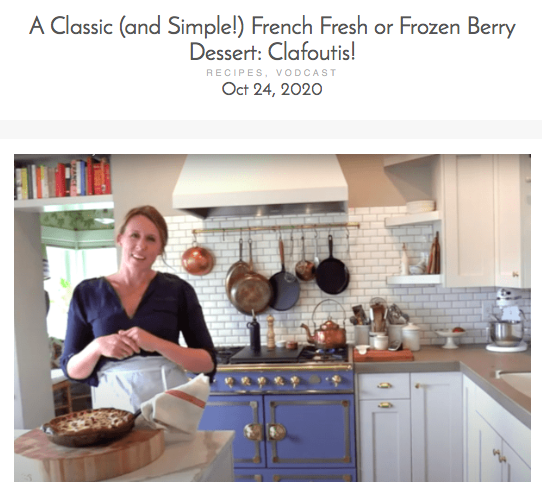 18. Conclude the evening by watching a favorite French film
19. Listen to TSLL's Escape to France playlist - over an hour of French music to enjoy
20. Prefer lyric-free music? Listen to TSLL's French Jazz Cafe playlist
21. Make a simple French crêpe for dessert - Lemon and Brown Butter Sweet Crêpe
22. Speaking of crêpes, make a Buckwheat crêpe (or galette) with prosciutto, gruyére and egg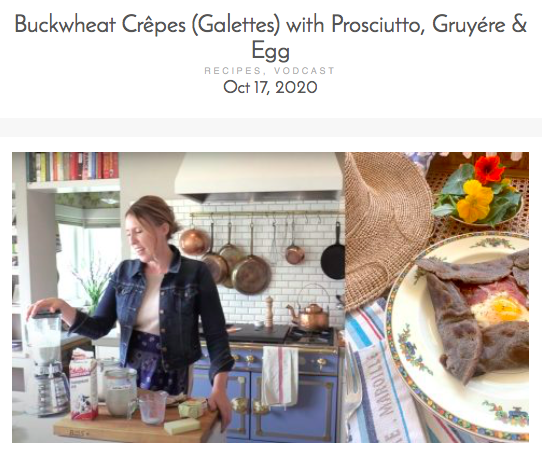 23. Read a French book to explore further the French culture
~Explore all of TSLL's Francophile Finds for books here.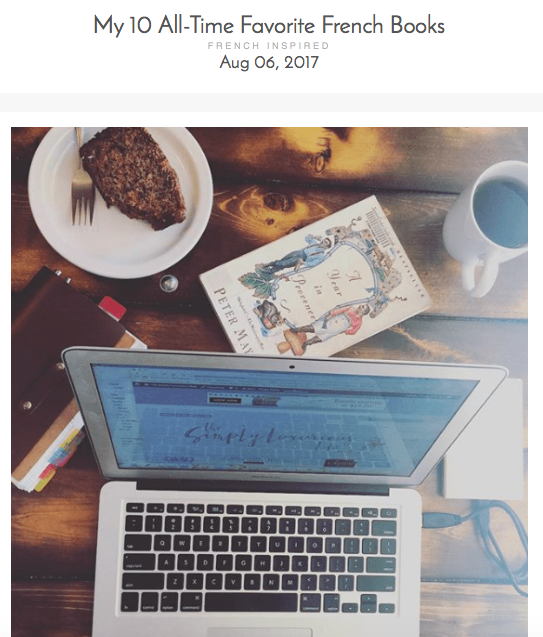 24. Add a French cookbook to your kitchen library - add one each year to further inspire your culinary journey into French cooking
~Explore all of TSLL's recommended cookbooks here.
25. Fall asleep enveloped in French linen sheets
***EXTRA**** Mark your calendars for the 2nd full week in August as each year TSLL celebrates all things French during the Annual TSLL French Week here on the blog. (explore all posts and giveaways shared in previous French Weeks here on the blog)
~Explore becoming a TOP Tier Member of TSLL Community to not only enjoy ad-free reading blog-wide, but also be able to enter all the giveaways presented during the Annual French Week (and access to exclusive content - tours of TSLL's home), as well as be able to curate a library of your favorite blog posts.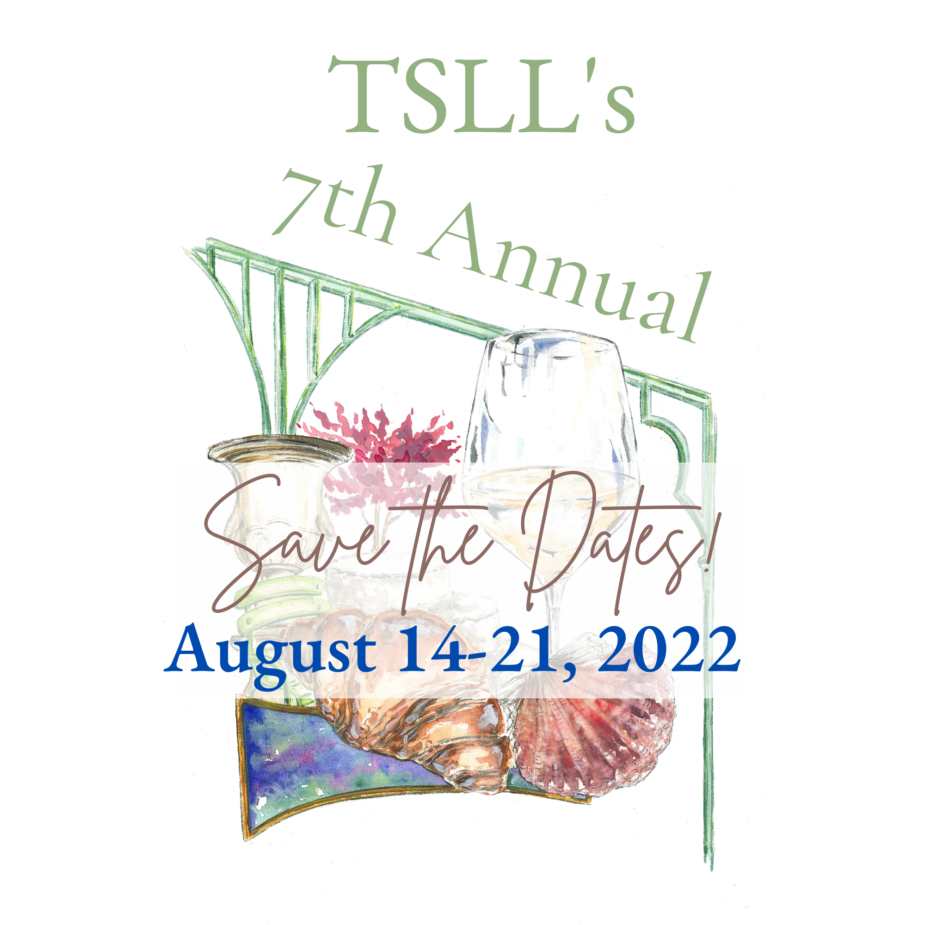 Of course there is much French-Inspired content to peruse and explore on TSLL, so be sure to find all of the French-themed posts here, French-themed podcast episodes here, and TSLL's Best Selling book in the category of France Travel The Road to Le Papillon: Daily Meditations on True Contentment, as well as TSLL's 1st book (with an entire chapter dedicated to French-Inspired Living and France Travel and 2nd book. Thank you for stopping by and santé!
Petit Plaisir
~Délicieux, the film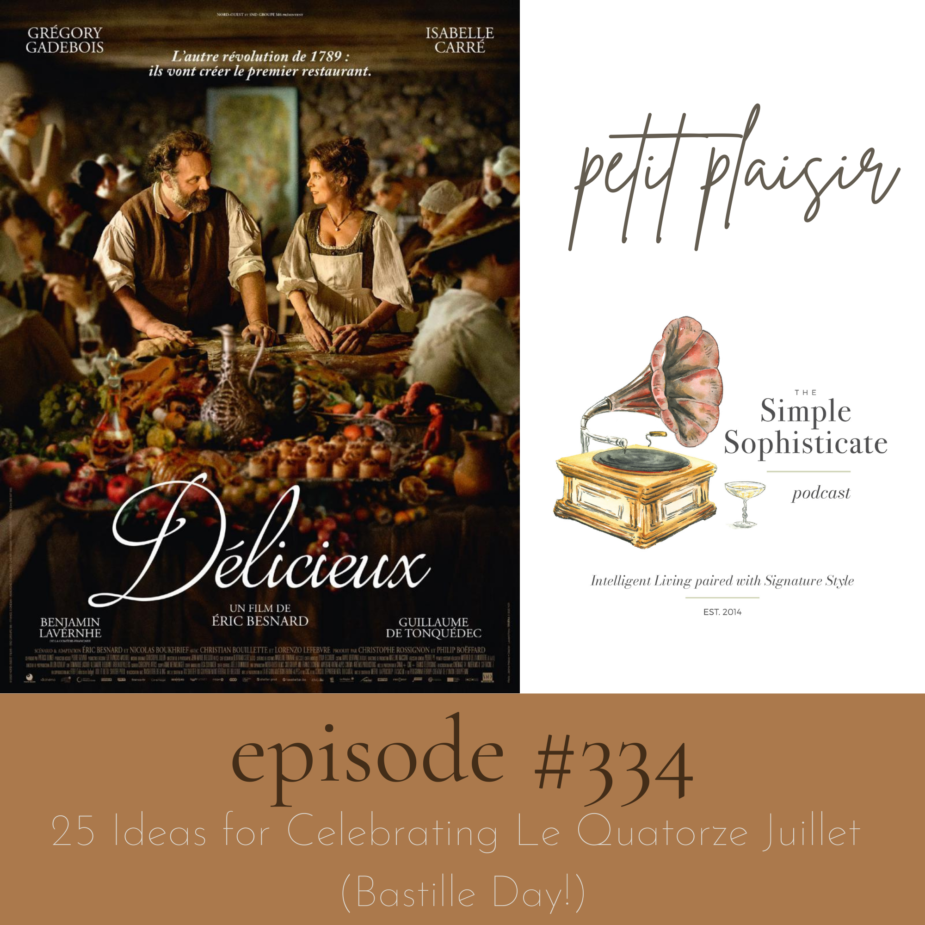 ~The Simple Sophisticate, episode #334
~Subscribe to The Simple Sophisticate: iTunes | Stitcher | iHeartRadio | YouTube | Spotify | Amazon Music
---
Sun, 3 July 2022
333: What I Do to Lessen Jet Lag (flying from the West Coast to Western Europe)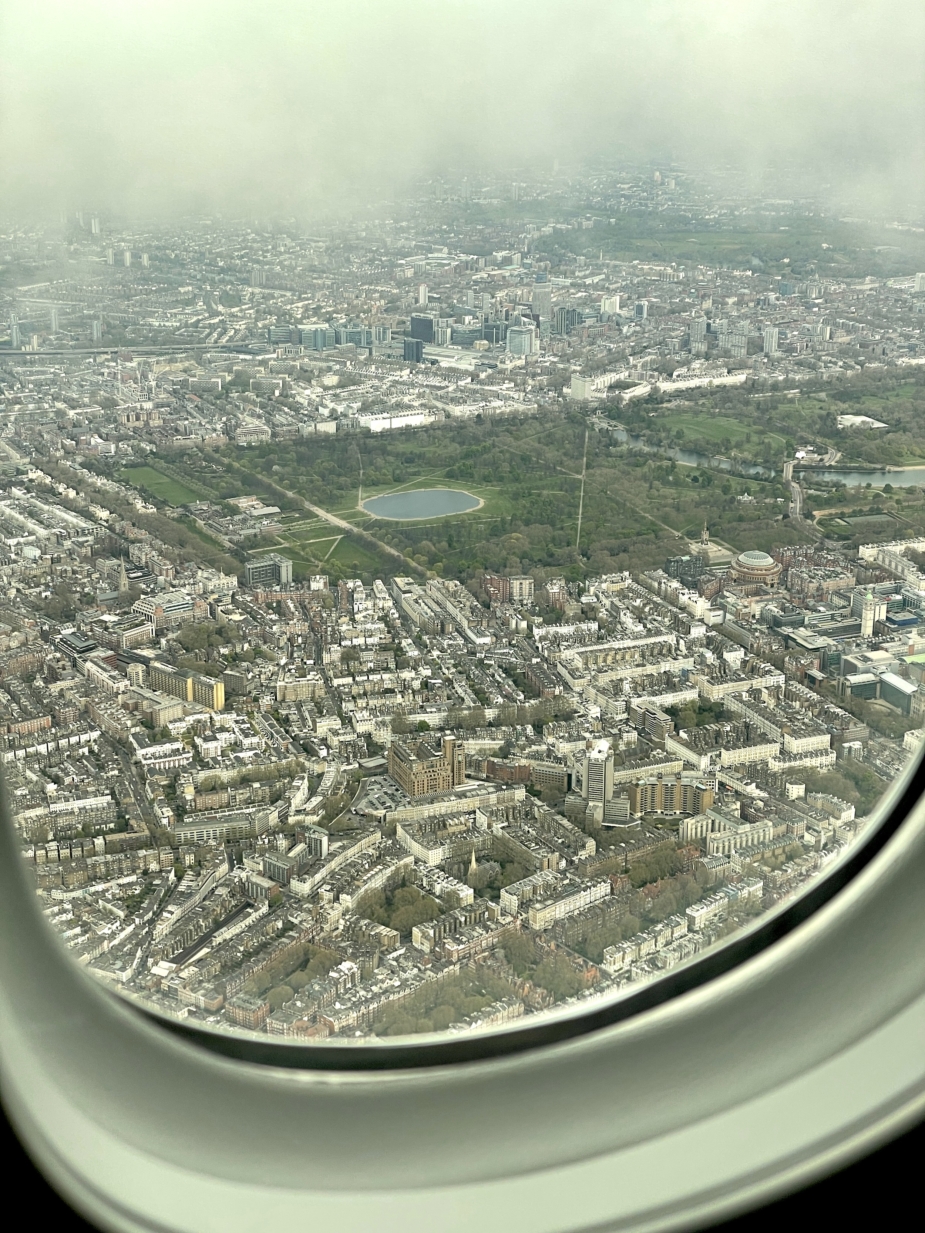 "When it comes to jet lag, there ain't — I report from the window seat of a bustling café in Montreal, hence this paraphrasing of Leonard Cohen — no cure." —Mark VanHoenacker, a Boeing 787 pilot for British Airways and the author of Imagine A City: A Pilot's Journey Across the Urban World
The first time I flew abroad from Oregon to Europe (in my case France), concerns about jet lag were far from my mind; in fact, because I had so many other questions to answer and unknowns dancing in my mind, I didn't think about. I was 20 and planning to study abroad during my junior summer of college in Angers, France. I saved up for the $800 round-trip economy-class ticket (2000) by working three part-time jobs, took the necessary prerequisite courses, conferenced with my professor de Français, and along with not knowing I would need an adapter and converter to at the very least blow-out my hair and curled it, I also didn't think to investigate what jet lag was. Being the first member of my immediate family to travel abroad to Europe, I was figuring it all out for the first time on my own, and jet lag was never a word that popped up in conversations.
Fast forward to 2012 and my second trip to France that included England as well. Thankfully I had a close friend who having lived in England for a time and thus traveled back and forth from the west coast to England often, had a few suggestions for combatting jet lag. Nothing worked superbly, but none of the advice hindered my thorough enjoyment of visiting London for the first time, and then returning to Paris. Jet lag persisted, but if it meant I would be able to be in the two countries I loved, it didn't matter a bit.
Each trip following the two shared above, 2013, 2017, 2018, 2019, 2022, I have gradually tried to tweak, adjust and determine what works best to mitigate jet lag's effects, and while I have come to the same conclusion as the British Airways pilot above, as he too shares in his recent article in The Financial Times, there are ways to lessen the discomfort and the prolonged effects.
But first, it is important to note what jet lag is — any time you travel quickly across two or more time zones and is caused when rapid travel throws off our circadian rhythm - the biological clock that helps control when we wake and fall asleep (source)
The more readers I hear from and fellow travelers I meet, the more I realize that where you are traveling from (home departure city), thus the amount of time difference you are undergoing, makes a difference, and so I decided to write specifically from my experience as a traveler from the west coast of the United States venturing to Western Europe where most of my excursions take me. With that said, as many readers/listeners of TSLL blog/The Simple Sophisticate podcast are Francophiles and/or Anglophiles and our destinations are the same even if our departure city is different, it is my hope that some of the tips shared today may be applicable when tailored to your flying itinerary.
~Note to readers: More details are discussed in the audio version of this episode than are shared below, so be sure to tune in.
1.Depart in the early afternoon
When scheduling past trips, excluding my most recent trip in 2022, I selected early morning flights to give myself more time at my desired destination. As well, often earlier flights in the day were a bit less expensive (I have not noticed this to be the case as of late, but in the past). However, when taking the most direct flight possible, leaving in the afternoon on the west coast has the arrival time in France or England in the early evening the following day which lends itself well to having a nice meal before exhaustedly going to sleep in a comfortable bed.
As well, leaving in the afternoon gives you time to gradually begin the day, go through your regular routines, partake in a healthy 30-minute or hour-long exercise routine, and generally, prepare to sit for a very long time. When I am able to exercise and not feel rushed, the rest of the day and any unknowns that pop up are easier to navigate, and I can more easily relax since my body has had the opportunity to fully move, stretch and receive what it needs.
2. Arrive in the late evening in Europe
If leaving in the early afternoon is not an option, at least try to schedule your arrival time in Europe in the early evening for the reasons shared above. Whether you were able to catch some sleep on the plane or not, your mind as well as your body is tired and after being fed well in your destination city, wants to stretch out and relax. Rather than fight trying to stay awake until night arrives should you arrive in the morning or early afternoon, when you arrive in the evening, you don't have to fight your body and just let it do what it yearns for.
3. The fewer connecting flights the better
If at all possible, scheduling-wise and/or budget-wise, choose a direct flight, or the closest thing to it (I have to take a short hop from Redmond to an international airport, typically Seattle, Portland or San Fran, and then my international flight departs to Europe from there). Not only do you save time, but it is less stressful, thus it doesn't exhaust your mind unnecessarily which is already going to be confused when you arrive due to the time change. Mind exhaustion on top of jet lag prolongs your ability to adjust, and the shorter the hop, the less stress incurred.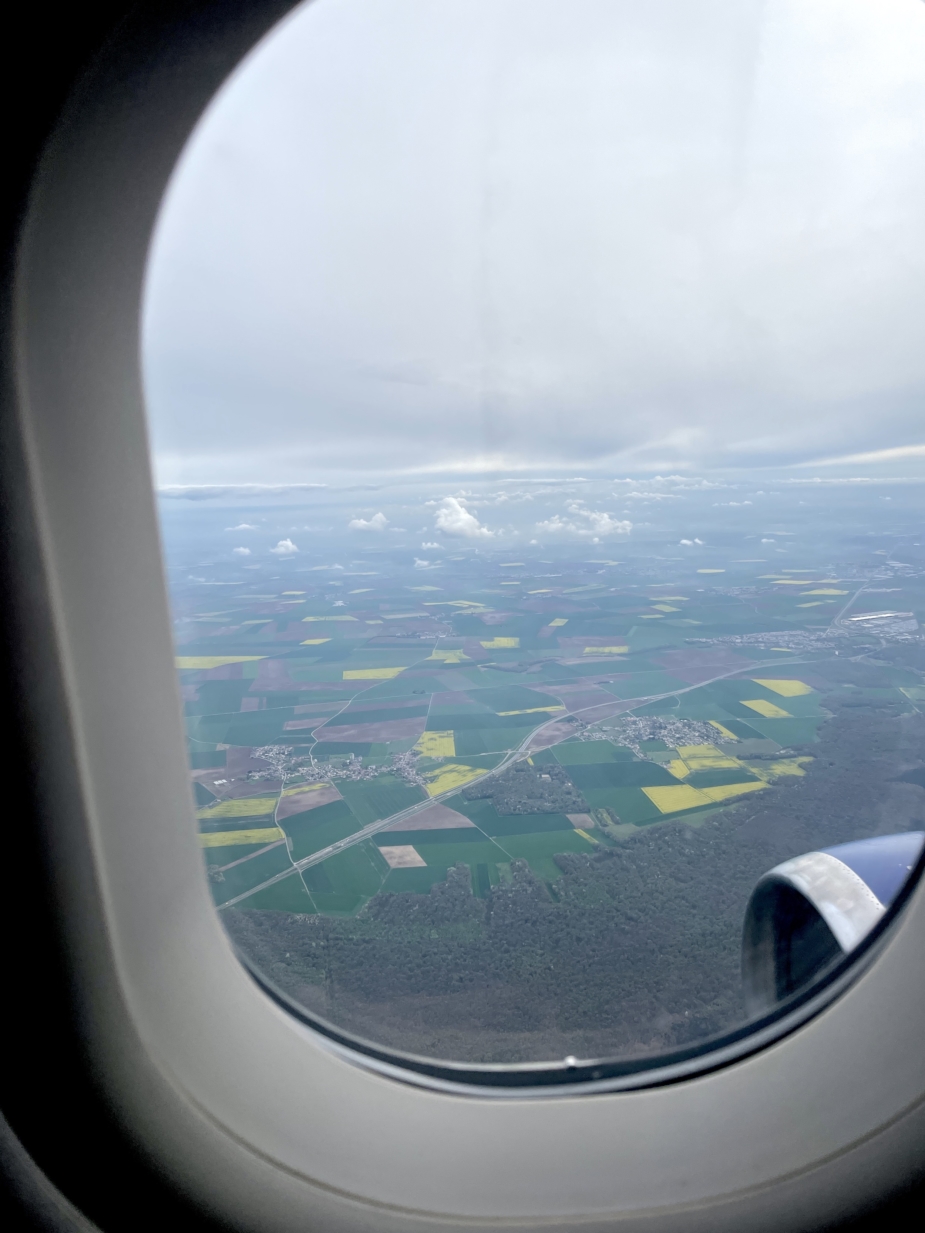 The many farms seen in the countryside in Normandy.
4. Try to sleep on the flight
Even if for only a few hours, do your best to find a way to experience real sleep. Real sleep where the hours invisibly whisk by and you wake up feeling somewhat, if not quite a bit, rested and energized. In my experience, the fewer hours I am able to sleep on the trip, the harder/longer jet lag is to recover from on that particular end of the trip.
5. Invest in Business Class if/when possible
In episode #329 I shared my experience flying Business Class on British Airways during my recent trip in April 2022 to Britain and France. Needless to say, even if it takes a bit longer to save up for each subsequent trip abroad in order to fly in such comfort, I will do it. It is worth it, largely because of the reduction of stress and my ability to sleep well. And as I shared in #4 above, when you sleep well during the flight, you reduce (not eliminate) jet lag.
My flight to Europe in Business Class provided more than 4 hours of sleep, and while I did feel the effects of jet lagged for about two days upon arrival, this was far better than it has been in the past. No doubt my excitement being back in Paris helped to overcome some of the feeling, but as I assessed what else may have contributed to an easing of this expected feeling of exhaustion, confusion, malaise and inability to sleep naturally, the one primary variable that was different was the flight I chose and the amount of sleep and quality of sleep I received.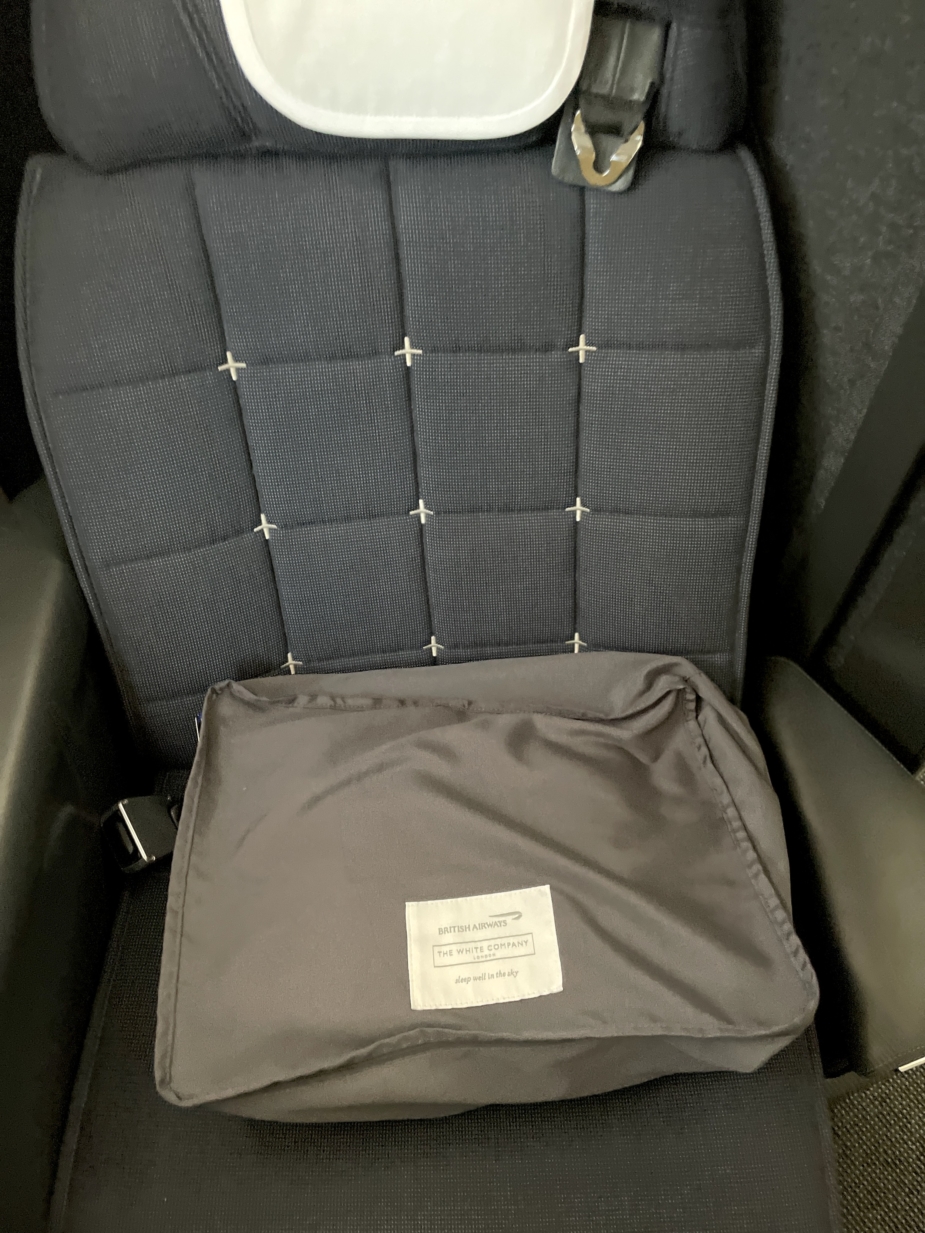 My seat in Business Class on British Airways, bedding products from The White Company
6. Hydrate as much as possible while flying
While toasting with sparkling wine as the journey begins is tempting and certainly something I enjoy doing as well, refrain from too much alcohol as it dehydrates you. Instead, seek out as much water as you can, and even the multiple bathroom-runs are good for you as it gets you up and out of your seat which is an activity that sets your circadian rhythm. The more you can do to set your circadian rhythm to knowing when it needs to be awake and when it needs to rest (the reason why airlines dim the cabin light uniformly for everyone and set the meals as they do), the more quickly your mind will be able to settle into the new sleep schedule.
7. Take a hot bath before bed
Whether at your travel destination or when you arrive home, just before you want to go to bed, take a hot bath as this helps to relax the body and interestingly enough, drop the body temperature which helps you fall asleep.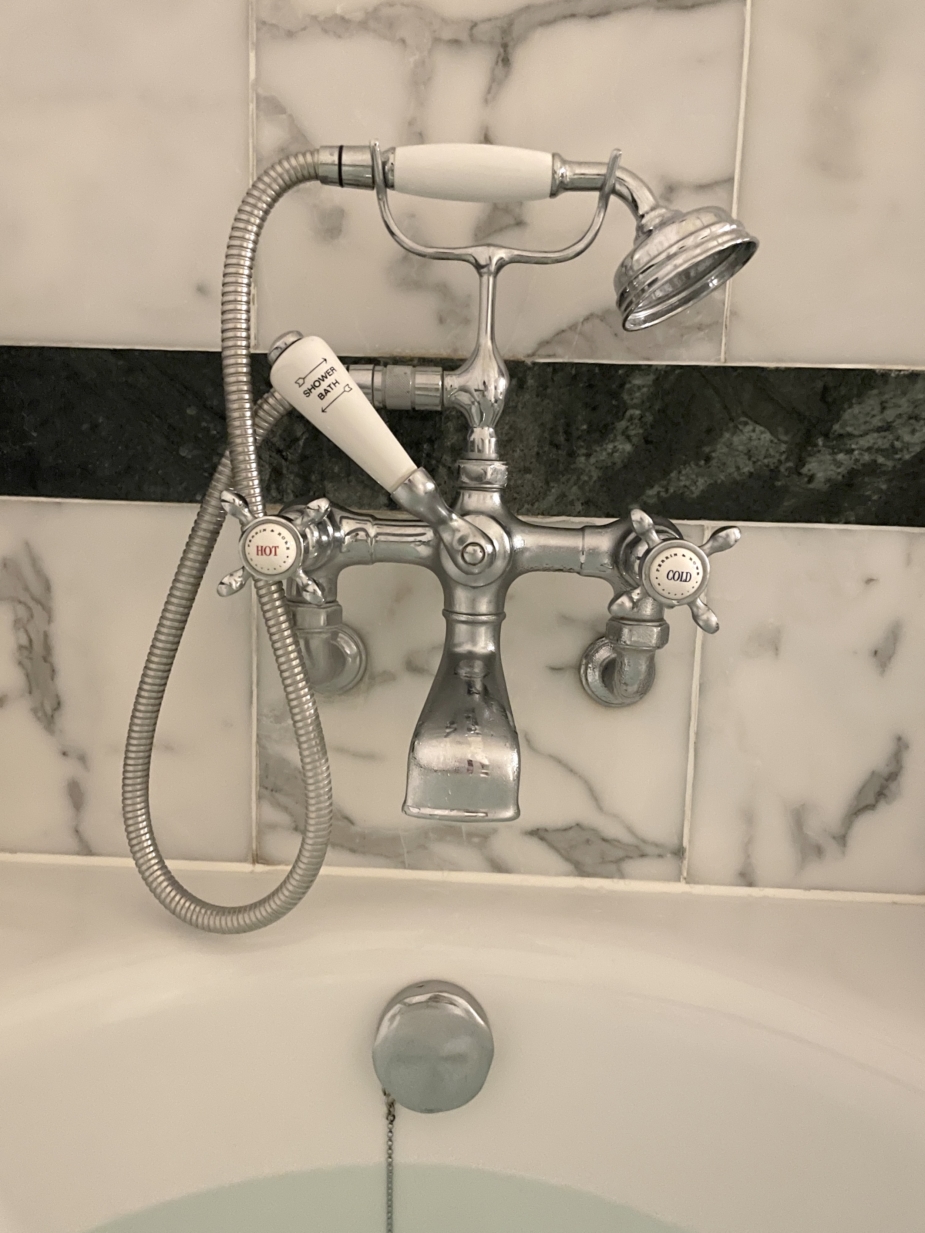 8. Begin to simulate, ever so slightly and gradually, the new time zone before you leave
While a subtle shift at home may not seem beneficial, for me, this is actually quite possible as I like to go to bed early, and an excuse to go to bed one hour sooner, wake up one hour earlier is not a detriment. Of course, this will depend on your work and home schedule, but if you can, it may reduce jet lag a bit so it won't last as long when you arrive.
9. Be gentle and patient with yourself, gradually shift into the new time schedule
Our brains are wonderful tools, but it takes time to change them, and that includes its sleep schedule. When our sleep schedule becomes disrupted, our mind is confused as to what it is supposed to do, so be gentle and patient with it.
When I returned home this past April, it took about 7-10 days to get over my jet lag. Finding myself falling asleep on the sofa at 5pm with eyelids I could not bribe to stay open at any cost, I let myself fall asleep, and pushed myself to stay awake an hour later each night until I was finally back to my regular bedtime routine.
With all of that said . . .
10. Understand there are many jet lag remedies, but honor what works for you
I won't list the suggestions I have received over the years I haven't found helpful for me, or the beliefs from other travelers about what is most difficult (direction of flight) because what is true for them is true for them. However, sharing what has worked and why I have discovered it does work, had I been able to understand these truths, is something I would have loved to have known earlier in my travels but likely could not have known. Knowing that I needed to, for want of a better phrase, 'feel my way' through jet lag to figure out what happens and how I respond to it gave me the tools to figure out how to reduce its effects that most negatively affected me. Self-awareness not only helps you live a life you love living in a general over-arching way; it also affords you helpful insights in how to work well with jet lag to best fit your needs to ensure the best trip and experience possible.
For example, as an HSP (highly sensitive person), sleep is especially important, whereas for non-HSPs being able to function well on 5-7 hours of sleep may be no problem. Not so in my case, so now that I know the value of sleep for my well-being, I invest in ensuring I receive a good night of sleep when I travel as I want to enjoy my trip as much as possible, and that includes on the flight.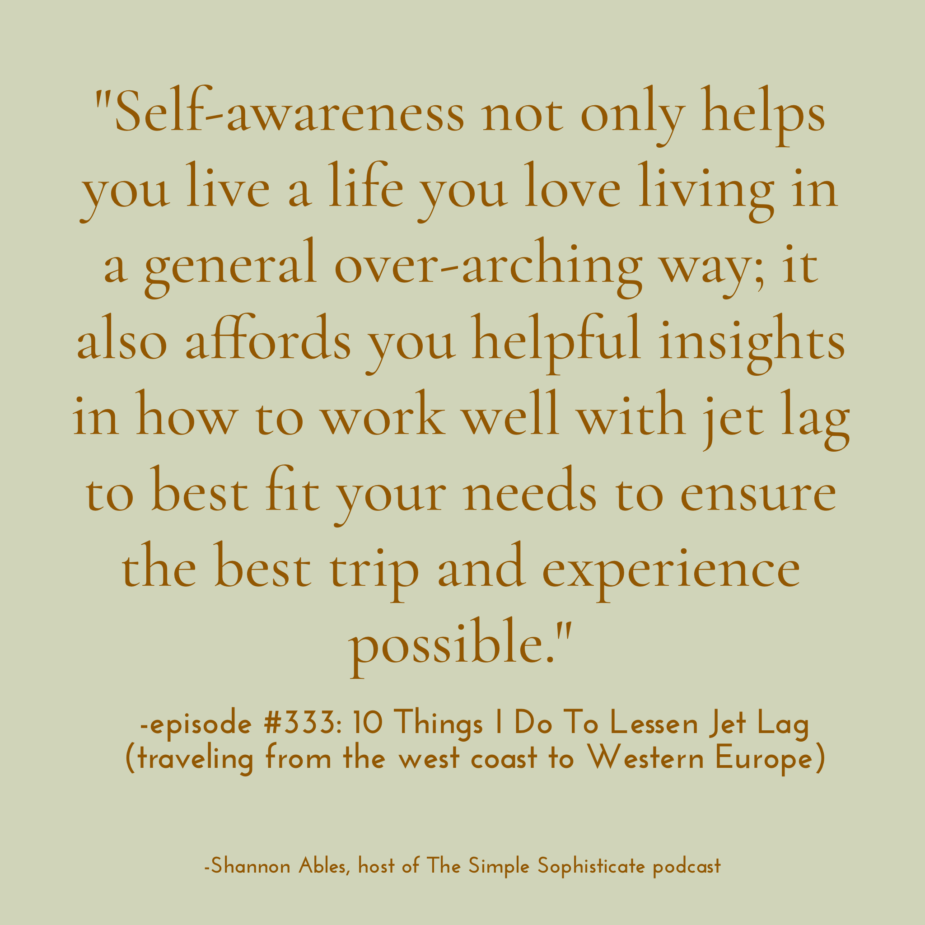 When we have the fortunate opportunity to travel abroad and cross many time zones, the price of jet lag is a small price to expense, but being aware of how it affects our minds and physical well-being is helpful so that we don't blame our mental lag on the destination but rather our mind's gradual settling in to the new time zone we have taken it to.
Wishing you many wonderful trips and stamps in your passport! Bon Voyage!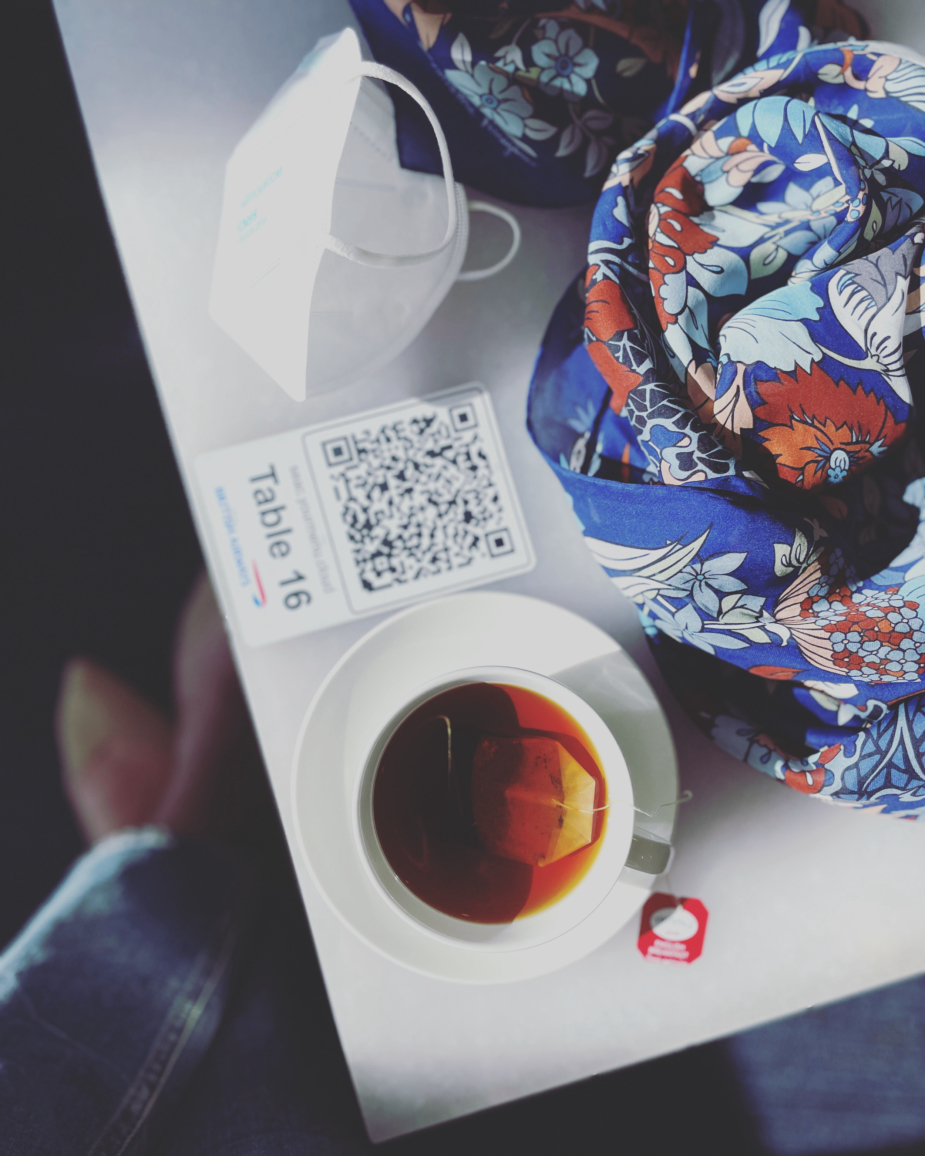 Petit Plaisir
~click here for the full recipe.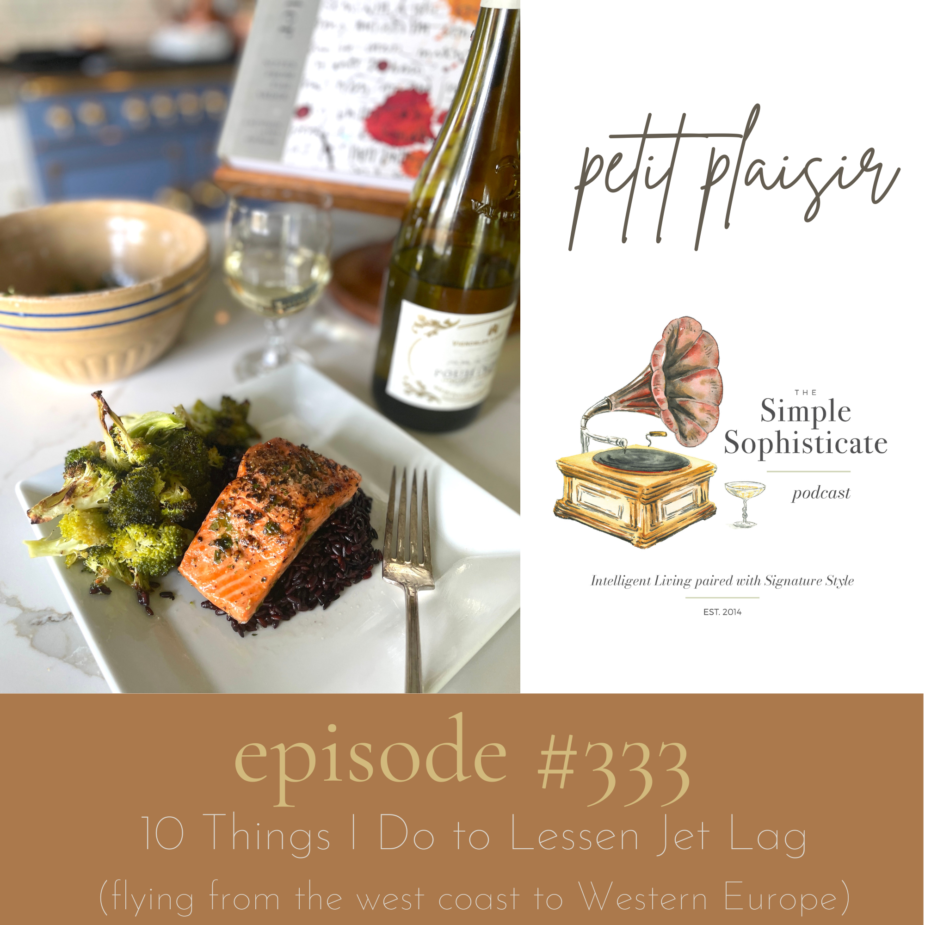 ~Top image: arriving in London, looking out over Kensington Gardens and Royal Albert Hall
---