Mon, 21 December 2020
297: 10 Ideas for Making the Most of "Between the Years"
In the spirit of nurturing ourselves, healing ourselves and opening a door to a better year in 2021, today's episode/post is shared with the intention of providing inspiration for you to do just that as you tailor the final week of the year - the Between the Years as my readers taught me last year (read this post from last year which was inspired by this aha of the term) - to nurture you, heal you, open your eyes to a better, more deeply contented 2021.
Visit the full Show Notes on The Simply Luxurious Life — thesimplyluxuriouslife.com/podcast297
---
Sun, 13 December 2020
296: The Necessity of Personal Privacy: A Delicate & Important Dance
"Privacy - like eating and breathing - is one of life's basic requirements."
― Katherine Neville, author
The sanctuaries we call home, no matter how large or small, provide the comfort and necessary gift of privacy. We hold the key to whom will enter, who lives, who dines, who sleeps, within the four walls we pay each month a large portion of our hard earned money.
Similar to our sanctuaries, we are given choices in our lives, many which take time to materialize, but with clear-eyed effort, the beauty, the serenity, can be achieved. Much like the cleanliness and tidiness of a home, we provide self-care, tend to our physical and mental well-being so we can think clearly, decide well and experience true contentment each day. The ideas, the people, the conversations, the energy we open our doors to in our physical house affect the quality of our home-life. And the good news is, we hold the key to the door.
Immediately, when I think of a home and privacy, the voice of Diane Lane's character Frances in Under the Tuscan Sun dances through my mind, "What are four walls, anyway? They are what they contain. The house protects the dreamer." And we all need to dream, to give ourselves time and the space to explore our wildest hopes and desires, to become fully acquainted with what sparks joy in our own hearts and minds void of society's influence.
A crucial component to living a life of sincerity, to tapping into and discovering our unique potential which the world wants us to share is having the privacy to do so, to finding a steady contentment in each of our days no matter what is swirling around us. So much of our lives is out of our control, but there is much that can be within our control when we become aware of these aspects of our lives (explore these posts and episodes on this exact topic of control).
"Maintaining some degree of control over interactions with other people is crucial to our psychological well-being." —Dr. Frank T. McAndrew
The key to a home of tranquility and the key to a tranquil life is to establish a personal privacy approach determining who and what can have access to various aspects of your life. Professor of Psychology Dr. Frank T. McAndrew explains how we have four types of privacy in our lives - solitude, intimacy, anonymity, and reserve. Understanding what each type of privacy is as well as how much we need of each (and we do need some level of each in our lives - although, the amount will differ from person to person) helps us to better understand how to find deeper contentment in our everyday lives.
Today we'll explore how to find the balance of healthy personal privacy which can elevate the quality of our lives. Recently, as many TSLL readers and podcast listeners know, I reformed my own privacy boundaries here on the blog this past October and while there were some who pushed back as I was changing what they had become accustomed, the personal peace I gave myself has been priceless.
Visit the full Show Notes on The Simply Luxurious Life — thesimplyluxuriouslife.com/podcast296
---
Sun, 6 December 2020
295: The Gift of Discontentment (yep, that's no typo)
"Discontent is the first necessity of progress." - Thomas Edison
True contentment runs like a river feeding our everyday lives with constant inner peace.
Whether the weather for the day is a turbulent snow storm or a sunny Blue Bird day as we call them in Bend, the river of True Contentment continues to run so long as we feed it with conscious awareness and staying fully present much like a healthy snowpack which keeps the river flowing throughout the entire year.
To reach the river of True Contentment we have to create the map for ourselves, not find the map which already exists because it doesn't. It doesn't exist in a bookstore, a welcome vestibule at the beginning of your journey, no. And it is even more interesting to note, the map to true contentment is not an entire life-long journey. Rather, it is a map which materializes as we each navigate forward, choosing to learn and hone skills along the way, asking the scary questions our lives present and trust ourselves walk forward alone.
Visit the full Show Notes on The Simply Luxurious Life — thesimplyluxuriouslife.com/podcast295
---
Sun, 15 November 2020
294: How to be the Director of Your Life: 6 Key Components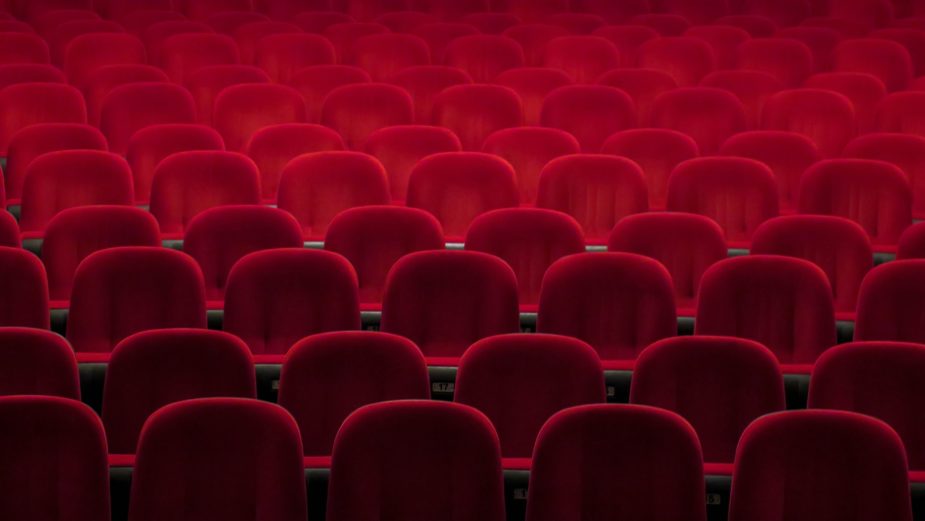 "You shouldn't dream your film, you should make it!" —Steven Spielberg

To live actively requires we take action.
Seems simple enough, but if teaching my students as well as myself to refrain from using passive verbs versus active verbs in writing indicates anything, defaulting to the passive is happens to be a hard habit to break.
What if we are defaulting in the same way in our everyday life and, even more largely, in our vision of how our journey will unfold?
A new-to-me podcast, Solo: The Single Person's Guide to a Remarkable Life, shared an insightful approach to living life which caught my attention immediately. What if we, instead of being the hero of our own lives, choose to be the director?
Think about it for a moment. When we look at a film from the point-of-view from the real world, the hero in the film/movie/novel/play merely follows the directions of the person behind the camera - the Greta Gerwigs (Oscar nominated director for Little Women), the Kathryn Bigelow (Oscar winning director for The Hurt Locker), the Steven Spielbergs (Oscar winning director for Lincoln), the Amma Asantes (Mrs. America), the Jennifer Getzingers (Orange is the New Black and Mad Men), the Julie Delpys (2 Days in Paris), and the Patty Jenkins (Wonder Woman).
"Humble perseverance and the ability to observe and grow, in pursuit of making what you love and believe in. Really. THAT is the secret". —Patty Jenkins, director of Wonder Woman
To be the director of our lives assumes the responsibility of having a larger vision for the purpose of each scene, each chapter; however, within each moment, each interaction and revelation, the director knows fully how to craft a scene so as to bring forth a dedication to being present, fully engaged and intentionally clear and knowing about living fully.
Being a hero, in theory, is not a bad directive, but it neglects the reality of being a hero - whether saving themselves or another or an entire vast swath of others - the climatic drama of adversity is assumed. And then there is the tragic hero. No thank you.
This is not to say that we can direct ourselves to avoid all conflict and adversity. No. From such unwanted and unplanned pains, we grow, we learn, and we gain wisdom, clarity, and strength; however, if we only relegate ourselves to being the hero, we follow a script written by another and directed by someone else as well. While there have been directors who directed themselves, there is a reason why only one has done so and been able to capture an Oscar for both roles - Roberto Benigini in Life is Beautiful (1999), winning one for best Foreign Film as well. It's hard to see yourself clearly - your actions, facial expressions, energy on screen with another, etc..
But wait, if you direct your life, aren't you also the hero? Valid point, and an important one to make. Yes. You are in all actuality both the director and the hero, but again, the director decides who leaves a scene when, how the interactions with others will play out, which details must be included in a shot to further understanding for the audience, what remains out of the shot, the colors of the attire, where the scene is set, the background, the music, all of the details as well as the over-arching storyline (and while often the director is also the playwright or at the very least has some say in how the screenplay is depicted and can mold and tweak it to what would be best for the film, the director has the full reins of the production). What I am saying is we must not forget our primary job - to be the director of our one and only life.
Let's take a look at everyday and large over-arching choices and actions imperative for directing our lives well.
1.Who are you?
Taking the time to know yourself, unearth your talents, becoming honest about your weaknesses but refusing to let them halt the direction you wish to travel sits at the foundation of a well-lived life.
~Read this three-part series on How to Get To Know Yourself
~Read/Listen to this post/episode to discover how knowing ourselves is the most important ingredient for a healthy relationship with another (episode #179)
2. Learn how to love well
Loving well is a skill. We do not know innately how to love another human being as doing so involves emotional intelligence and self-awareness. Models of love or what is purported as love surround us, but many are faulty and derive from a genesis rooted in control, insecurity and many other unhealthy constructs. To follow leads to pain. Knowing leads to peace. Know how to love, and life will blossom.
~In episode #287, discover 5 Things to Do to Build a Healthy Relationship (inspired by the book - How to Be An Adult in a Relationship)
~Listen to episode #166 to discover how to be One Half of a Healthy Relationship
~One of my favorite books on love and being loving in a relationship inspired episode #128 - The Quest for a Soulmate: The Myth Hindering an Amazing Love Life
3. Understand the value of boundaries and understand they will evolve
Boundaries define us, as Henry Cloud reminds. Literally, the lines we put in our lives define what we will step forward toward and try and what we will not. Boundaries can limit us. Boundaries can protect us. Boundaries paradoxically can set us free.
Knowing how to set boundaries after we have discovered what our boundaries need to be for the chapter in our life we find ourselves gifts us with a powerful foundation. Without boundaries, the wind can take us where it will because we don't know where we want to go and we certainly don't know how to head in the right direction.
On the flipside, rigidity when it comes to boundaries can be harmful if it prevents us from exploring what we are capable of sharing with the world. Ah, a tenuous dance which requires of each of us to do our own homework, not follow, because it is our heart, our life that will be set free when we find the sweet spot between the right boundaries and vulnerability. (Listen to episode #126 to discover the Powerful Couple that is Boundaries & Vulnerability.)
4. Learn the skill of effective nonviolent communication
For every director who wins praise from their cast and crew, there is a director who bullies, rants and whines. Effective communication, nonviolent communication, is a skill we must choose to learn if we want to have a fulfilling life and strong and healthy relationships with others.
To model said communication, observe someone who understands the components of nonviolent communication certainly helps us to acquire the skill, but we must take it one step further to understand why they are communicating as they are. We must again be the student for our lives to reach their fullest potential.
As I shared in episode #293, I highly recommend reading Marshall Rosenberg's book Nonviolent Communication: A Language of Life. I have read and will reread this book for understanding how to understand anger, understanding the four basic steps of clear, effective, empathetic communication, and how to honor my own journey, letting go of guilt, shame, anything the outside world wishes me to feel in order to stop me from traveling a path that brings joy.
Effective communication with ourselves and others is the way toward directing an award-winning life to continue with the analogy. To clearly convey and know what you wish to materialize, you need to be able to work with others being empathetic and aware along the way, not only of those who will walk with you or cross your path, but with yourself.
5. Understand and practice the fundamental physical components of you
To delve a bit deeper into the physical aspect of #1, knowing how your body, your mind, your temperament function and how they can function well will give you a roadmap of how to design the set of your life. It will also help you clearly understand what your boundaries need to be.
6. Be Brave
Living an active life, being the director of your own life demands of you to take action.
You cannot wait to see what someone else thinks, whether someone else approves, whether the prices will be this or that or another, at some point, you simply need to act.
Wait a second, you may be saying, didn't I say each of us is the director not the actor? Okay, perhaps a poor choice of words, but not really. Remember, you are the director of those actions. You decide when to take the first steps, when to set out and try something for the first time, when to let go, when to say yes, when to determine a certain chapter of your life has now concluded and you will be stepping into the next.
Being brave. A choice made by the director, and it is no act. Being brave takes raw courage after months, perhaps years of deliberating about when or if you should indeed do just that - be brave. Let me reassure you, being brave will set you free. In the meantime, you will quake, but you will not crumble if what you seek aligns with what you know to be true about yourself (remember #1).
"Security is mostly a superstition. It does not exist in nature, nor do the children of men as a whole experience it. Avoiding danger is no safer in the long run than outright exposure. Life is either a daring adventure, or nothing. To keep our faces toward change and behave like free spirits in the presence of fate is strength undefeatable." —Helen Keller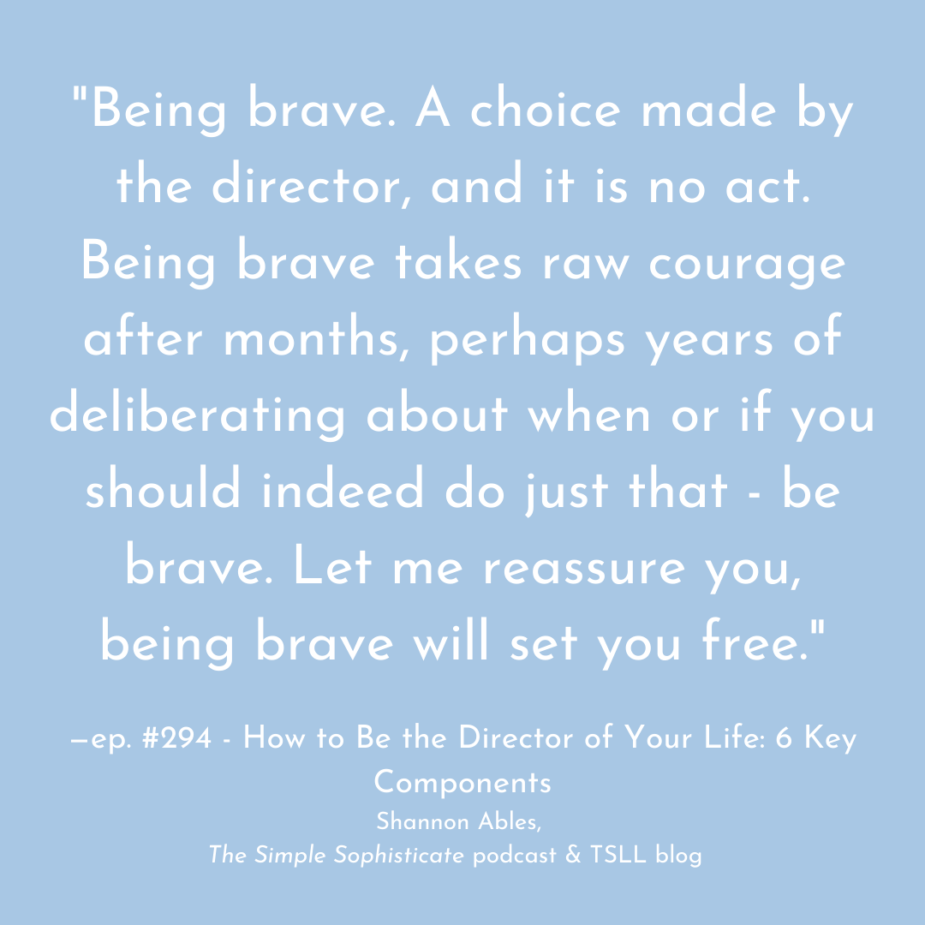 The analogy of the director does not perfectly align with living our one and only life. After all, we are talking about a fictitious story capable of being enjoyed for generations. Our lives are anything but fictitious. No, we know our lives are all too real, but do we?
I ask this question because what if poet David Whyte correctly nailed it when he wrote "What if the world is holding its breath - waiting for you to take the place only you can fill?" Why aren't we filling it? Perhaps because we have chosen to follow someone else's script, and not direct our own. Perhaps because we have forgotten to write our own script and direct it as well. We can have chapters in our own lives, the one prior being necessary for the next, not less relevant or bad, simply vital to live the journey we are on, trusting the steps we need to take in a new direction.
Today, tap yourself, hire yourself, assign yourself purposely and intentionally as the director of your life, and I am confident, you will begin to see the positive and desired change which may have only been a dream previously.
SIMILAR POSTS/EPISODES YOU MIGHT ENJOY:
~8 Ways to Become the CEO of Your Own Life, episode #40
Petit Plaisir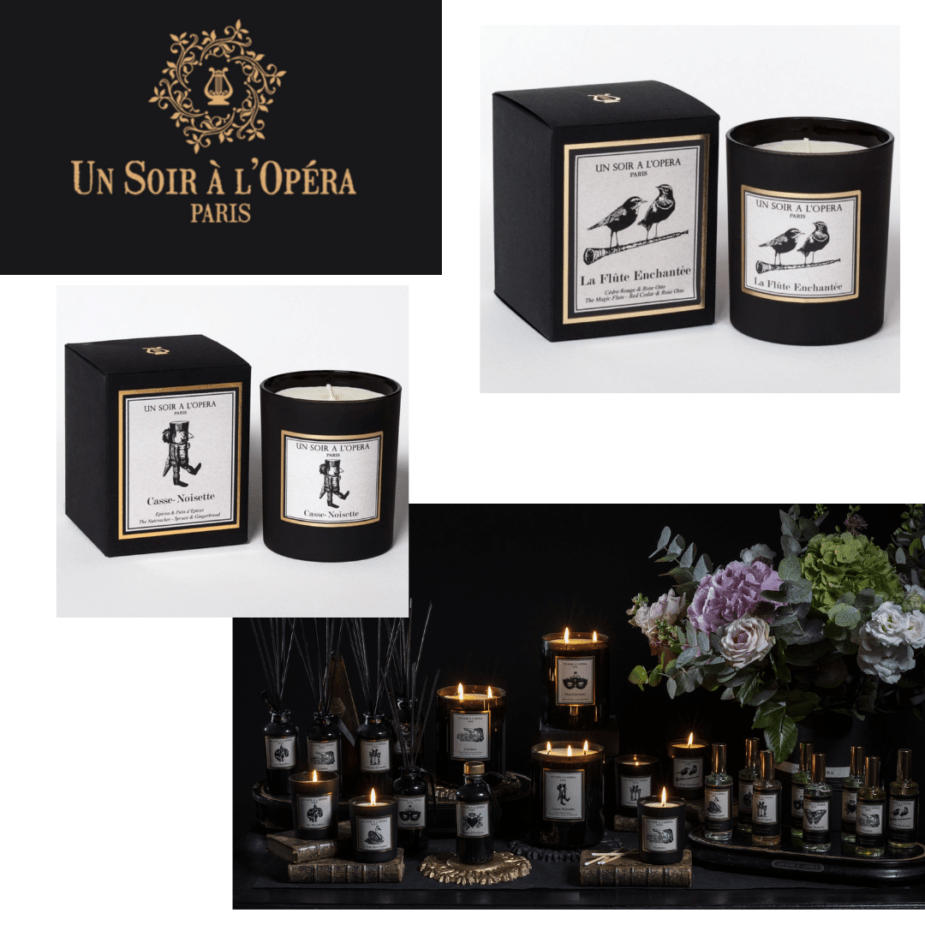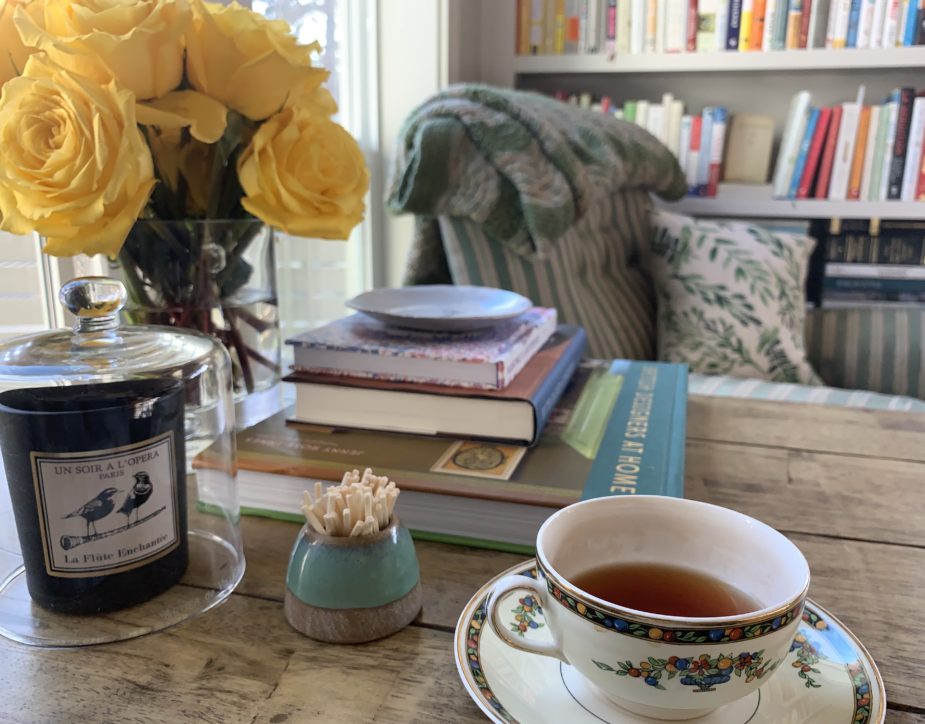 ~The Simple Sophisticate, episode #294
---
Sun, 8 November 2020
293: Choose a Life You Love Living Each Day (yes, it is possible)
"When we speak a language that denies us choice, we forget the life in ourselves for a robotlike mentality that disconnects us from our own core." —Marshall Rosenberg, Nonviolent Communication: A Language of Life
Two lives may look like one another, but one may indeed be fulfilling, while the other a life of disdain and pain.
Choosing to live as we do versus living a life out of an expectation, obligation, avoidance of guilt, approval, to avoid shame, or to gain money is to choose a life of integrity according to Marshall Rosenberg. When we choose a life of integrity, we discover the ability to tap into our essential and most sincere self, and enable ourselves to share with the world the gift and talent only we can give.
Visit the full Show Notes on The Simply Luxurious Life — thesimplyluxuriouslife.com/podcast293
---
Sun, 1 November 2020
292: 7 Truths About Experiencing Happiness
Books about happiness ubiquitously fill the publishing world, but the fundamentals of happiness quite simply are just that, simple. We become overwhelmed, and then it becomes easier to fixate, and often superficially so, which expends our finite energy rather than focusing our attention on the core fundamentals and choices of what happiness requires to be deeply and sincerely felt.
When the directions are wrong you will never see materialize what you desire.
Stop the pursuit. This is something I've discussed on the blog before, but I think it is worth exploring again. This time, I am going to explore more concretely the fundamental components of experiences real happiness, and much more of it in our everydays. Let's get to the seven truths in today's episode.
Visit the full Show Notes on The Simply Luxurious Life — thesimplyluxuriouslife.com/podcast292
---
Sun, 18 October 2020
291: 6 Ways To Dance with Life (and Have An Amazing Experience)
"Your inner purpose is to awaken." —Eckhart Tolle, from A New Earth
To observe the seamless fluidity of a dancing pair with years of professional dancing experience float across the floor no matter what type of dance is asked of them is to observe a deep awareness and skill of their craft. Foxtrot. No problem. Viennese Waltz. Got it. Tango. Oh my, yes. Swing. Yep!
In 2017, in episode #143, the skill of self-awareness was explored in-depth here on the podcast/blog. For a quick refresher, to be self-aware is to be able to observe ourselves, accept and recognize what we discover and be honest about how we feel, why we act certain ways in particular situations, and the change that we may need to take. It is being able to pay attention and be honest about our strengths, weaknesses, thoughts, beliefs, motivations, and emotions.
When we are fully self-aware, we gain the instructions of how to live well even though we do not know what the next minute will reveal, the next week, month, year, and so on, will reveal.
When we become self-aware, we are awake and capable of noticing when we need to grow and in what way will help us navigate through whatever life may present.
I chose today's topic because no matter where you find yourself in the mix of stress, loss, pain, and confusion regarding our current situation, many readers have shared with me they are presented with new situations of questions, confusion, doubt, [fill-in-the-blank of an unwanted and somewhat or significantly new emotion] from time to time in a manner that perhaps was not present pre-pandemic.
"Life will give you whatever experience is most helpful for the evolution of your consciousness. How do you know this is the experience you need? Because this is the experience you are having at the moment." —Eckhart Tolle, from A New Earth
Borrowing Tolle's advice from the quote above, seize these unanticipated and initially unwanted moments and feelings and let them be your guide to deeper self-awareness and an improved everyday life. Assuage any grief, quandary, angst, by reassuring yourself that you have been presented with this moment for a reason. Don't toss it. Don't avoid it. Explore it.
Today I would like to look at six unwanted examples that may be happening in your life and how to step forward and do the latter to each in order to improve the quality of your life moving forward and through our current situation.
Visit the full Show Notes on The Simply Luxurious Life — thesimplyluxuriouslife.com/podcast291
---
Sun, 11 October 2020
290: 10 Life Choices to Simplify & Welcome a Calm & Contented Everyday Life
"Creating an environment in which you can have a greater sense of clarity and calm . . . The result is a mind that feels much calmer and clear." —Andy Puddicomb
Having an abundance of choices is a valuable asset and an extraordinary opportunity. However, unconsciously, when we don't filter our seemingly unlimited choices, we welcome more unnecessary stress into our daily lives.
As someone who wholeheartedly embraces and celebrates choice, understanding the right balance of how much choice is helpful until it tips over into distraction, confusion and paralyzation, upon obtaining, significantly increases the level of contentment in everyday life.
Andy Puddicomb's seemingly simple advice is too often overlooked or forgotten, however is insightful and sage advice if we are seeking tranquility in our everydays.
The clarity we may need to welcome into our lives could be ushered in seemingly anywhere and everywhere. The variable is each of us. Where do we need calm in our lives? Where are we feeling harried, run-down and over-extended? Often we don't realize it is the over-abundance of options that is standing in the way of a sea of calm that carries us more gently and enjoyably through our days.
It has been argued that a large portion of our life experience is determined by a few key decisions. Coined the 80/20 rule, or more officially, the Pareto Principle named after Italian economist Vilfredo Pareto in 1906 to describe the wealth inequality at the time, the concept has expanded to apply to a variety of aspects of life beyond business.
And while, the formula isn't exact, it is a concept worth pondering. When we think about our choices as investments in our lives, what choices will reap the most benefit, the best and longest lasting outcomes? Whether regarding our health or contentment or financial stability, quality choices, purchases and pursuits are wise investments which eliminate excessive, repetitive and time-consuming choices that may fill up our days and minds unnecessarily.
Today, discover 10 areas of life to consider paring down your choices and thereby, scaling up the overall quality of your everyday life and peace of mind.
Visit the full Show Notes on The Simply Luxurious Life — thesimplyluxuriouslife.com/podcast290
---
Sun, 4 October 2020
289: Anne Willan Talks About Women in the Kitchen
"The thread of all good cooking: the right ingredients, fresh and the way they should be - not fancy or expensive." —Anne Willan, author of Women in the Kitchen and founder of La Varenne Cooking School in Paris
One of the world's preeminent authors on French cooking, a James Beard Award-winning author and the founder of La Varenne Cooking School in Paris, Anne Willan joins me on the podcast today to talk about her new book Women in the Kitchen: Twelve Essential cookbook Writers Who Defined the Way We Eat, from 1661 to Today.
In today's episode we will talk about seven of the women featured in the book, as well as talk about Anne's time managing and founding La Varenne and much more.
Visit the full Show Notes on The Simply Luxurious Life — thesimplyluxuriouslife.com/podcast289
---
Sun, 20 September 2020
288: Cultivating a New Normal
The Atlantic recently posted an article asserting there won't be a clear end to the pandemic. Rather, the end for each of us will be as unique and differentiated as each one of us and occur on a different timeline.
Frequently, the yearning for "returning to normal" may be voiced by those around us, strangers or intimate relations, or we may be simply thinking such thoughts, constantly, as we grieve the parts of our lives we enjoyed that are no longer readily available or available at all.
However, even before the pandemic introduced itself and in what seemed for many to change our lives much like a light-switch, the psychological experts have been talking about this word that seems to roll off our tongues more often than ever before in recent times - normal. Writing in 2009 on Pyschology Today, "The fate of normality is very much in the balance," wrote Peter Kramer.
While speaking about individuals as to their neurosis or so-called normal behaviors and the perameters of what constitutes "normal", he shared a final thought which may help reframe how we strive forward in our current times as we are more broadly looking at an entire world, culture, etc. and what "normal", the new normal, may be:
Normality may be a myth we have allowed ourselves to enjoy for decades, sacrificed now to the increasing recognition of differences. The awareness that we all bear flaws is humbling. But it could lead us to a new sense of inclusiveness and tolerance, recognition that imperfection is the condition of every life.

—Peter Kramer, psychatrist at Brown Medical School
Visit the full Show Notes on The Simply Luxurious Life — thesimplyluxuriouslife.com/podcast288
---
Sun, 13 September 2020
287: 5 Things to Do to Build Healthy Relationships and 4 Things to Let Go
"We are born with a capacity to dance together but not with the necessary training."

—David Richo
As soon as I read the first line in chapter one shown above, the analogy made crystal clear sense of my ignorance about relationships and how to navigate past it: I needed to learn HOW to love, not just want to love and want to be loved.
Love, as the oft mentioned quote reminds is a verb, but even if we accept this truth, we have to learn how to exercise this action, and we have to be willing to let go of so much incorrect and unhelpful advice in order to find the peace and contentment we seek.
Today's episode can help in all relationships you are engaged in. Fundamentally, the book was written in 2002 for readers trying to improve their romantic relationships, but indirectly, the skills and concepts shared will foster healthy relationships platonically from close friends and family members to acquaintances, neighbors and strangers we bump into along our travels and life journey.
Recommended by my counselor, my copy of David Richo's book is annotated in detail, and I have referred back and reread different sections since my first reading. I have chosen to work with a counselor since nearly four years ago, but it did take time to find the right one. Meeting regularly, primarily for preventative and skill strengthening purposes in areas I wish to improve, the opportunity to meet with a professional, trained in the area of expertise we do not have is helpful to make sense of what we learn not only about ourselves but how our minds and emotions work.
With all of that said, as soon as I read the book, lightbulbs went off repeatedly in my mind. Ahas occurred frequently and I found an ease I had never felt before regarding my approach to interacting with others in a variety of different relationship scenarios.
While I highly recommend you pick up your own copy and read it closely, I wanted to share with you the primary component that underlies everything about being an adult in life and love.
The world we live in would rather have us feel insecure and lacking, even though it blatantly argues the contrary (when you purchase their product, create [enter lifestyle and accoutrements] for all to see and witness, or behave in a certain way), so it is no wonder we are confused about what we should or shouldn't be doing when it comes to relationships. And even if we eventually do figure it out, trying to understand what it is that worked if we don't know ourselves leaves us struggling to explain to others why it works if they inquire, don't understand or have not been introduced to the fundamentals shared below.
The good news is, this intangible unknown need not be unknown any more. Knowledge is key, and this practice is essential to cultivate habits that will heal you and then strengthen your ability to connect as an adult with adults to build a life of social harmony and contentment.
First, we need to let go of some unhelpful and often destructive habits.
Visit the full Show Notes on The Simply Luxurious Life — thesimplyluxuriouslife.com/podcast297
---
---
Sun, 6 September 2020
286: How to Let Go of Comparison? Heal Thyself
"Comparison is the death of joy." ― Mark Twain
The thief of joy, if Mark Twain is right, is of our own making.
The good news in this revelation reveals each of us can take back our joy.
Comparing ourselves to others occurs consciously and unconsciously. Consciously, we may be acutely aware that we follow certain people on social media to see how we are doing in relation; unconsciously, when we choose not to speak up to set a boundary, when we set a checklist for our life delineating what should happen by what age.
Each of these three are examples of many more of unhelpful comparison, and while comparison is a primal instinct for survival, the good news evolution and civil society have provided the opportunity and arguably the necessity for each of us of to offer the world our unique talents rather than limiting ourselves to remain part of the herd or tribe.
The habit of comparison is a learned skill, and therefore, it can be unlearned; however, it must be a conscious choice to do so. Fundamentally, when we compare ourselves with others, some part of us believes we are not enough or needs to be reassured that we are enough just as we are.
Today, I will be examining five areas of our lives in which comparison can creep in and become destructive to contentment and living a fulfilling life, and then share how to let go of such comparing with the outside world.
Visit the full Show Notes on The Simply Luxurious Life — thesimplyluxuriouslife.com/podcast286
---
---
Sun, 16 August 2020
Season 7 Schedule Announced!
In three weeks the seventh season of The Simple Sophisticate will begin. With 285 episodes already shared, I am excited to explore new books, welcome guests that speak to what living simply luxuriously is all about and sharing motivating and inspiring ways to continue to live a life of quality over quantity.
I have shared the full calendar for Season 7 which spans the next 12 months. You will notice that 2021 has a handful fewer episodes than last season. The reason for this is to give me time to hopefully bring a second season of the cooking show during the spring season.
Keep in mind that every Monday that a new episode does not go live, a brand new Motivational Monday post will be available to read here on the blog, just as there is today.
I want to thank listeners again for sharing the show with their friends and family either by word-of-mouth or on their social media feeds, and for leaving positive reviews that share specifically what they enjoy about the show so that new potential listeners know exactly what they will discover when they tune in.
This September look for topics on building healthy relationships, listen to my conversation with a guest from the cooking world who has worked with the most well-known people in the industry, tips on how to make the most of this incredibly challenging time, and many more topics that are relevant and relatable as well as offering concrete ideas to apply to your own life journey.
Join me on Monday September 7th for a brand new episode wherever you listen to podcasts. Subscribe below in order to always have the latest episode ready to download and enjoy.
---
---
Sun, 9 August 2020
285: The New Parisienne author Lindsey Tramuta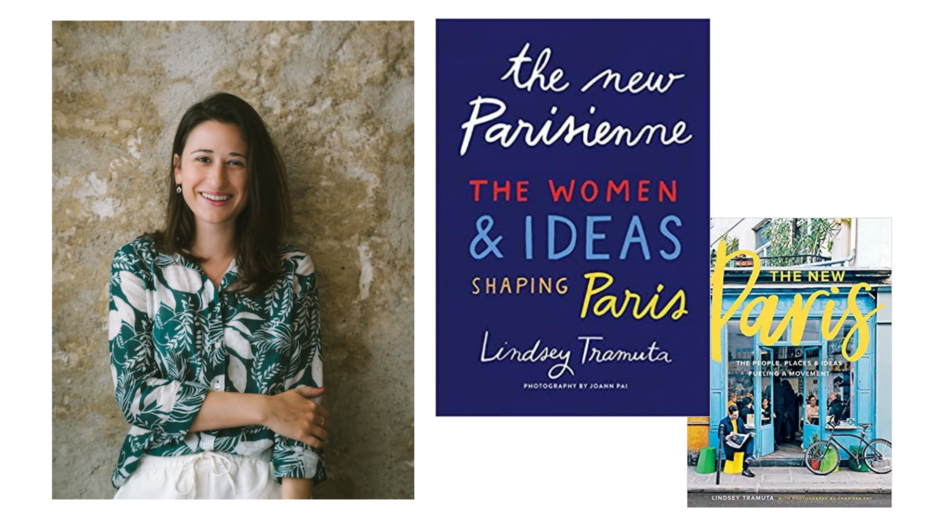 Author and blogger and American living in Paris Lindsey Tramuta joins me on podcast today to talk about her new book The New Parisienne: The Women & Ideas Shaping Paris (purchase on Bookshop.org). Having called Paris home for nearly 15 years, Tramuta explores the true Parisienne woman, looking past the myth and confining superficial stereotype that has been perpetuated for centuries through introducing readers to 40 Parisiennes in all of their diverse life journeys and talents and passions.
Joining me from Paris, our conversation covers where the myth of the Parisienne woman began, who benefitted from it and how we can shift the narrative to reflect the truth. We also talk about her happy place in Paris, the difference between universal feminism vs. intersectional feminism and with diverse individual profiled, what they all have in common. I do hope you will tune in and have a listen.
Lindsey's first book The New Paris (2017) is another wonderful Francophile resource to keep on hand as an introduction to new people, places and ideas in the City of Light.
---
Download and Listen to the full episode here or listen on the following podcast platforms:
~The Simple Sophisticate, episode #285
---
~The TEDTalk mentioned during our conversation, The Danger of a Single Story by Chimamanda Ngozi Adichie
Lindsey's Petit Plaisir links:
Order Lindsey Tramuta's books:
French and Belgium chocolates
Find Lindsey Tramuta's online:
Lindsey's Happy Place is mine as well, and maybe yours too: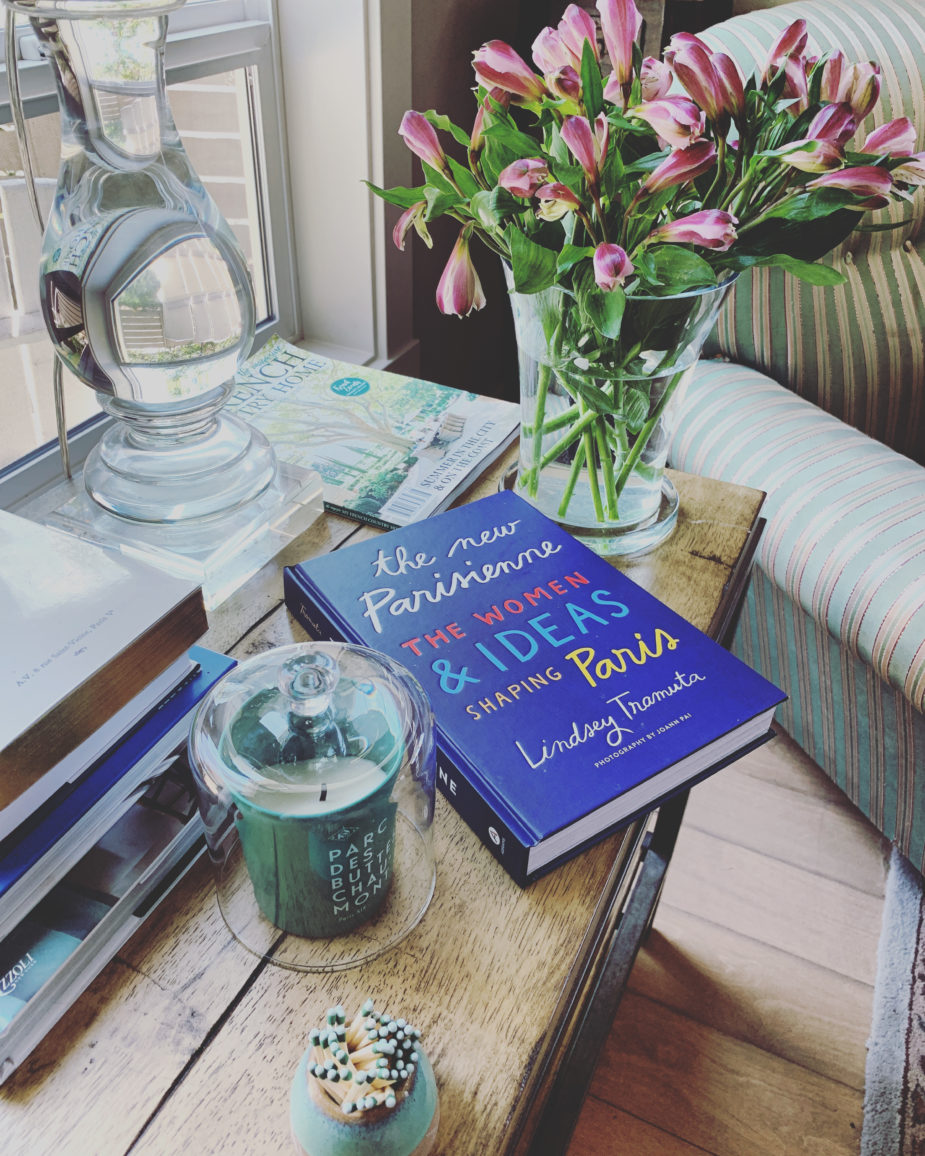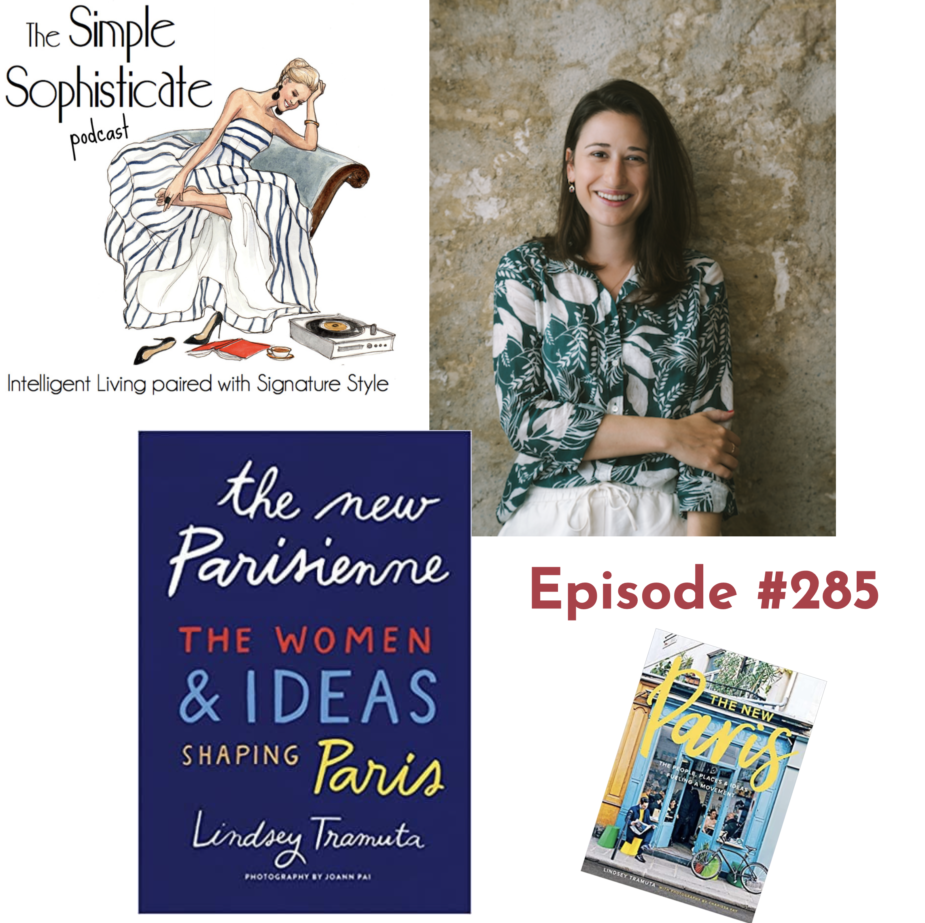 Images: (1) author pic courtesy of author, taken by Joann Pai
PREVIOUS POSTS from TSLL's 5th Annual French Week
---
---
---
Sun, 19 July 2020
224: How to Welcome Simplicity Into Your Life: Live Differently for One Month (top episode from season 5)
Desired change in our lives can be seemingly elusive when so much of what needs to happen requires more energy, more time, more focus. With already full lives, the desired change remains just that - desired.
However, what if you set aside just one month. Why not for only one month institute the change you seek, and then should if it does not work out, you can return to your old ways? Part of this approach is a bit of a trick of the mind, but the other part is to reduce the stress on your schedule as you can shift your priorities temporarily and only permanently if you choose to at the month's end.
In today's episode, the top episode which kicked off Season #5 of the podcast, discover specific ideas for welcoming simplicity into your everyday life.
You can view the full Show Notes for episode #224 here.
---
Mon, 13 July 2020
142: 9 Reasons Owning Your Style Will Change Your Life
Today's episode is a top episode from Season 3 discussing how understanding what our signature style is and then owning it with confidence permeates all arenas of our lives.
Ultimately, what we wear matters. Without saying a word we communicate our values, our confidence, our expertise, where we've been, where we are and where we want to go (or stay).
I do hope you enjoy this full episode, and if you are looking for a new book to whisk you away to France, be sure to stay tuned until the end of the episode when the Petit Plaisir is shared.
View the full original Show Notes here.
View more episodes of The Simple Sophisticate podcast.
~The Simple Sophisticate, episode #142
---
Mon, 22 June 2020
15: 7 Components to Building Your Signature Style (a top episode from Season 1)
Building our signature style takes time. As well, it evolves. While some components - the best color tone for our skin, hair and eye color - may remain the same, the fit, the lengths, the necklines, as well as styles we discover and wish to welcome into our wardrobe will change.
Over the years, as you can see above, my dress length has gone from just above the knee to midi length being now my favorite go-to. While I do love wearing dresses, you are just as likely to see me in denim jeans and a button-up shirt, or a camisole and blazer with either heels or flats. Having options is wonderful, and cultivating our closets to offer these options takes time.
Thankfully, as we learn more about ourselves, the lifestyle we enjoy living (something that changes as well as the chapters of our lives continue to unfold) the decision-making becomes easier. All of this is to say, that while we may be shopping less often as what we have in our wardrobe is made well and lasts for many years, we also know when we come across something that will fit perfectly for our way of living and can snatch it up (if it is in our budget at the moment) without giving it much thought. The clarity of time and knowledge about ourselves is exceptionally helpful which is one component that will be discussed in today's episode.
Today's podcast episode is a top episode from Season One of The Simple Sophisticate which shares in detail the seven components to building your own signature style. My first book dives into this far more and my second book focuses with great detail on cultivating effortless style, so be sure to check those out if this topic piques your interest.
View the original Show Notes for episode 2015 here.
---
Sun, 14 June 2020
284: 5 Steps for Finding Financial Peace of Mind
"Being in touch with [the essence] of ourselves as we make financial decisions is as good as it gets. Money is a store of life energy, and when we can channel that life energy into an expression of what is most dear to our soul, an exciting alignment takes place between our financial and spiritual lives . . . more than just having enough, our essence is deeply loving, contented, and grateful, not from any effort but as its most natural expression . . . In fact, when we are identified with that part of us that already has enough, that has arrived, that feels efficiency rather than scarcity, impulses of love and generosity arise naturally and without effort." —Brent Kessel, author of It's Not About the Money
Money can seem to be the fix for everything or the curse, but it need not be either, and can be in our control, largely when we shift how we approach our view and role of money in our life.
Today I would like to share with you key insights I discovered after reading Brent Kessel's book It's Not About the Money in which he dives into the unconscious emotional psychological nature money plays in our lives and how and why we make the decisions we make - for better or worse.
Visit the full Show Notes on The Simply Luxurious Life — thesimplyluxuriouslife.com/podcast284
---
Sun, 7 June 2020
283: 7 Ideas for Improving Your Approach to Working and thus Your Experience and the Outcome
"To embrace leisure, we don't have to let go of progress. [Our] constant pushing is now impeding our progress. We work best when we allow for flexibility in our habits . . . [w]e can and must stop treating ourselves like machines that can be driven and pumped and amped and hacked. Instead of limiting and constraining our essential natures, we can celebrate our humanness at work and in idleness. We can better understand our own natures and abilities. We can lean in not to our work but to our inherent gifts." —Celeste Headlee Do Nothing: How to Break Away from Overworking, Overdoing , and Underliving
For the past 10 weeks I have had the good fortune to go to work with both of my dogs. Why? Because I have been working from home.
I am able to take them for a short walk about the neighborhood before I step into my office and remote classroom, then take a break around 10:30 am as we sit on the garden porch, soaking in some sunshine and thinking about what I might want to enjoy for lunch in a few hours time. Lunch is leisurely because I can cook it, savor it, not be rushed to eat it or interrupted and our afternoon outing after about 70-90 minutes of work after lunch is to the mailbox and about the neighborhood. Returning to the office if need be to tie up loose ends, check my work email one more time (I only check my school email three times a day), when the day concludes, I am not exhausted, but I do feel productive.
Admittedly, the scenario I shared above is due to an unwanted global occurrence, and I miss my in-person connections with my students and colleagues, but what I do not miss is the excessive expectation to always be checking my email, regularly being interrupted so that I lose my focus/students' focus and requirement for a long inflexible work day (meaning not healthy breaks, a constant expectation of being "on"), and being rewarded for giving more beyond the work day even if it reduces the quality of my home life and personal relationships.
I am not complaining directly about a system that surrounds so many of us, but trying to be honest about the reality of why I was quietly thankful to have the time at home these past 10 weeks to catch my breath. I did my best to examine why, and while the emotional toll for those of us fortunate enough not to have our health and livelihoods taken away was unhealthy and exhausting, overall, I found great refuge and restoration this spring whilst staying at home, finding a schedule that worked for me as I continued to remotely teach and blog and just be home.
I also found much more time to read books that have been patiently sitting in my shopping cart, and two books furthered my exploration into how exactly improve the working environment when we begin to step back into the workplace. I have a few ideas. Take a look below.
1.Understand the history of the current work culture
"We are investing our time and energy and hard-earned money in things we think will make us more efficient, but those things end up wasting our time, exhausting us, and stressing us out without bringing us closer to or our goals." —Celeste Headlee
Journalist and bestselling author Celeste Headlee reminds readers in her recent book Do Nothing: How to Break Away from Overworking, Overdoing , and Underliving (Amazon; Bookshop) that "[o]ur working habits changed dramatically a little more than two centuries ago" (aka as the Industrial Revolution), and not largely for the better. In fact, humans came to be seen as being capable of producing regularly and steadfastly with minimal breaks much like a machine. Humans are not machines. Our ability to be productive and creative and resilient comes from adequate and regular and in equal measure amounts rest to that of the amount of time we work. No wonder we're exhausted.
2. Enable the mind to think well so you can respond compassionately
Often we are reacting instead of responding to situations in life that arise unexpectedly or unwantingly. At the time, we are not aware because either we have always behaved in such a way or because we do not know or have not been taught a better way. Dr. Sylvia Boorstein speaks about equanimity, and as it pertains to the mind, equanimity "is the capacity of the mind to hold a clear view of whatever is happening, both externally and internally, as well as the ability of the mind to accommodate passion without losing its balance. It's the mind that sees clearly, that meets experience with cordial intent. Becuase it remains steady, and thus unconfused, it is able to correctly asses the situations it meets."
How to become clear thinkers? We acknowledge we do not know everything, and we take a step back and ask helpful questions with a calm tone. We choose to educate ourselves seeking out experts in the field we wish to learn more about - whether in book, audio, video or conversation form. We become comfortable with not having a concrete and absolute response immediately or at all and acknowledging the gray in nearly every situation that presents itself. And lastly, but perhaps most importantly, we rest the mind regularly and well. This includes good nights of sleep, regularly a slower pace in our schedules, days and weeks and a cultivation of environments that enable us to lower our stress levels and feel safe.
"And because we are humans and have empathy built into our brain structure, when we are touched by what we encounter — and when our minds are balanced — we respond with benevolence." —Sylvia Boorstein, Ph.D., author of Happiness is an Inside Job (Amazon; Bookshop)
~Responding vs. Reacting: The Difference, episode #145
3. Let go of the busy mentality
When we reduce the constant go-go-go mentality, we give our lives breath, and figuratively speaking, we give our lives oxygen to live better and thus to improve the quality of our lives. Letting go of busy feeds a cycle of life improvement because as you are letting go of busy, you are improving your decision making skills, reducing the unnecessary stress and constantly cultivating the life you want to live rather than creating more problems, more headaches and less time to adequately address and handle them.
Interestingly enough, studies have shown that we may actually think we are busier than we actually are, but it is the delusion of busyness that is the cause for our mind to feel harried and thus our decision-making abilities to suffer. For example, if you feel pressed for time, this perception can lead you to making bad choices about how you spend your time. Conversely, if you feel you have time to spare, the study revealed people feel healthier and happier. So much of the quality of our lives rest in our minds. Harness the awesome tool of your mind, and you will improve your approach to living.
~Listen/Read episode/post #115 - The 8 Benefits of Banishing Busy
4. Quality productivity is not a result of excessive time given.
"If you silence your phone, close your inbox, and really focus on getting a report done, research shows you'll finish 40 percent faster, have fewer errors, and have plenty of time to take a short walk around the building and let your brain relax." — Celeste Headlee
Studies that were done decades ago have proven that more time does not equate to more output and certainly not a quality output. In 1951, researchers at the Illinois Institute of Technology discovered that people who put in excessive hours were the least productive of all. The most productive were the workers who worked 2-5 hours a day, so 10-20 hours a week. Recently, in Sweden, a hospital attempted to improve the working conditions for the workers, reducing their hours to six hours a day, and no more than 30 hours a week. The hospital was prepared to hire extra workers to make up for the loss of productivity, but do you know what happened? As reported in The New York Times, "The unit [performed] 20 percent more operations, generating additional business from treatments . . . that would have gone to other hospitals." Quality over quantity and in this case it surpassed even that of the hopeful that it would simply be equitable in output.
5. Allow yourself to focus on a single task entirely and without disruption
Simply, turn off the notifications. If you work at a job that expects you to be constantly responding to emails broach the topic of productivity as studies have demonstrated if we cannot give ourselves fully to a task, we cannot do our best work. What this means for me at home is that I have been checking my school emails three times a day during the school day - when the school day begins, at noon and at the end of the day. If this will be a shift for those expecting to hear from you, perhaps send an automated response for the first month or two (or leave it in your footer) when people can expect to hear from you, how frequently you check your email, etc. so that they are not expecting an immediate response and should not worry when they do not receive one.
6. Invest in leisure
"Research shows employees who feel more detached from their jobs during their time at home are emotionally healthier and more satisfied with their lives. They're less likely to feel emotionally exhausted, and they report getting better sleep." —Celeste Headlee
Leisure time is separate from "free time" or "spare time" as Headlee defines it. Spare time is the time we find in between the work we do for our income. Leisure time is entirely separate from work. As she describes it, leisure time is "unpolluted" by work - no emails, no work calls, nor worrying about how your activity might impact your work life. Speaking for myself, while I and many other educators have been at home these past 10 weeks, it has not been leisure time during the work week. I am still, if I am not teaching online, checking my emails, responding to expectations, grading papers and aware of my actions during the school day, etc. My leisure time begins on the weekend, after the school day has ended each work day and will fully begin when our summer holiday starts later this week.
The mind behaves differently when we are on leisure time, and it is imperative that we regularly welcome it into our daily schedule. Each of us will do it differently during the work week and weekend, and perhaps even our holidays, but do make sure you have leisure time in your life to savor and enjoy. It will make a tremendous difference in the quality of your life.
7. Give your mind space to become clear
"Just take one breath and another and another, with as much attention in every way as you can. The confusion will sort itself out. Inclined in the right direction, the mind takes care of itself." —Sylvia Boorstein, Ph.D.
The untrained mind can be a weapon of destruction to ourselves and others. A trained mind, one that is understood, that is strengthened to think well, critically examine and refrain from rash assumptions due to lack of emotional intelligent understanding is an artist's prized possession. However, it is a choice to become a student of our mind. Boorstein writes, "I do not think the mind needs lots of instruction, but I do think it needs to be encouraged and continually inspired." Feed your mind well. Be conscious of what is presented to it (limit social media, be aware of the news and how much you intake, observe how you feel around certain people, the books you read, the videos, shows and television you watch). Choose to feed it with what you are curious about. Delight in learning something new and do not feel guilty for not knowing what the zeitgeist believes is most popular or most noteworthy of the moment. Give your mind space to have clarity, and when it has clarity regularly, it will be your best friend.
~How to be the Master of Your Mind, episode #20
---
So how can we institute these needed changes if research has repeatedly demonstrated the need to observe that we are human beings, not machines? We need leaders who are well-educated with the resources that demonstrates convincingly that the quality of work will not diminish and likely will increase when we see our employees as human beings. Yes, it is a culture shift, and it will take time, but it takes courage and strong, patient leadership to clearly communicate the benefit to the worker first, knowing that the company, the department, the school, our futures, will be all the better. And even if you are not in a position of leadership at the moment, communication with your leadership body, build a consensus amongst your co-workers. Schedules and approaches change with data, trusted experts and informing the public as well as those it will directly effect, as well as indirectly.
If nothing else, you can start at home and setting boundaries on your work and home life. Cultivate leisure time, practice the strengthening of your mind and begin to see your being settle, relax and enjoy your daily life far more.
---
Petit Plaisir
—Sicilian Lemon Biscuit from Shortbread House of Edinburgh
~purchase in the states from Chelsea Market Baskets, NY
~purchase in the UK directly from Shortbread House of Edinburgh
Learn more about the history of shortbread below in a short video about the Shortbread House of Edinburgh company.
~The Simple Sophisticate, episode #283
---
Sun, 31 May 2020
282: Author of Paris On Air and Podcaster, Oliver Gee
Today on the podcast, fellow podcaster Oliver Gee of The Earful Tower joins me to talk about his newly released memoir Paris On Air (shop here on Bookshop.org) as well as living in Paris during France's 59 days of confinement. I had the opportunity to speak with him the day after the lockdown regulations were loosened, and he shared what his and his wife Lina's experience had been and what the first thing they did was on May 11th.
The primary focus of our discussion is his new book. Tune in to our conversation to discover the behind-the-scenes of how his acclaimed podcast (recently recommended in The New York Times for the top 13 podcasts to listen to for traveling abroad while staying at home) came about, evolved and, in a short amount of time, became his full-time and one and only job in the City of Light. As well, if you enjoy listening to your books, Oliver explains how his book is a unique Audio Experience that welcomes the people he writes about in his book into the studio to share their voice for their part.
Follow Oliver on Instagram (@theearfultower), and visit his blog here (learn more about his virtual book tour as well).
~Order your own copy of Paris On Air here: Amazon, Bookshop.org
~Listen to my first interview with Oliver, episode #222 in August 2018.
Visit the full Show Notes on The Simply Luxurious Life — thesimplyluxuriouslife.com/podcast282
---
Mon, 25 May 2020
45: 10 Ways to Set Your Home Like a Luxury Travel Accommodation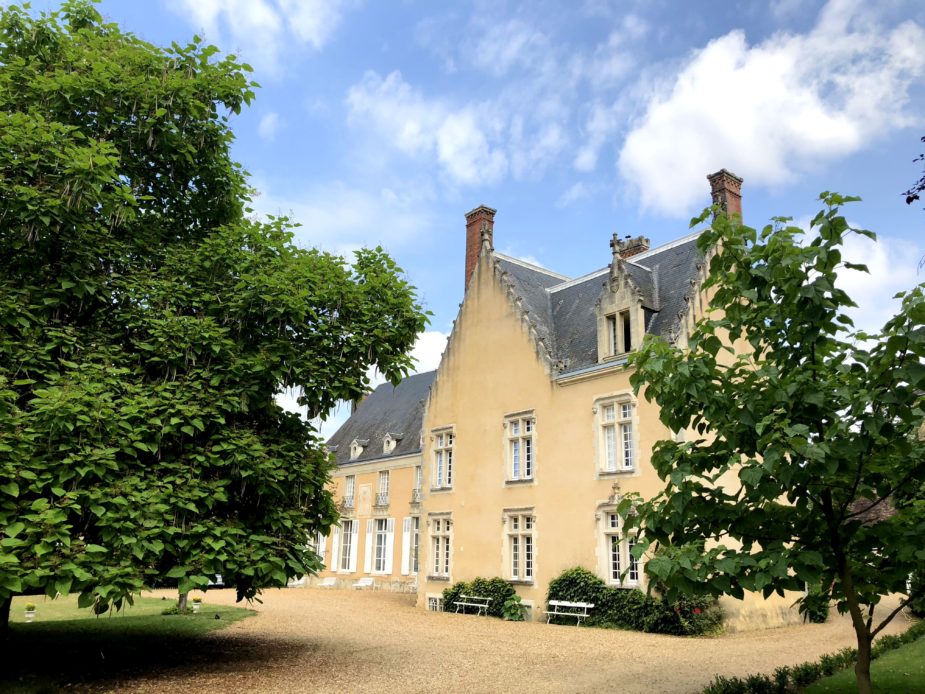 Today's episode is a favorite from Season 1 of The Simple Sophisticate.
Episode #45 was the sixth top episode of the first season and continues to be a favorite with listeners as it shares 10 Ways to Set Up Your Home Like A Luxury Travel Accommodation.
In the times we find ourselves, I thought this might be just the episode to return to as we are still spending more time at home that we had anticipated especially as summer nears. Cultivating a sanctuary that beckons us to linger and we long to return to and spend ample time in has much to do with the details. And the details, the luxurious details, need not be all that difficult to acquire and welcome into our home.
I do hope you enjoy today's episode, and look for a new episode next Monday and for the month of June.
Click here for the detailed Show Notes of the original episode and listen to the audio version above.
~The above image is Chateau de la Barre located in the Loire Valley where I had the opportunity to stay three nights in the summer of 2018. Read this post—A Traveler or Tourist? The Difference —to see many more pictures of the interiors and the grounds, as well, have a look below at more images I shared on Instagram.
---
Sun, 17 May 2020
281: 18 Ways to Welcome English Country Decor Ideas into Your Home
British country homes evoke an image of comfort, cosyness and warmth. Partly, yes, because such warmth is mandatory living in a rainy environment, but also because they look and feel like such a welcome inside hug which is given immediately when the quintessential details are tended to.
Granted the above image is not an actual cottage as it was the set designed for Nancy Meyers' film The Holiday, filmed in part in Surrey. However, I chose the above image because when we design our homes to evoke the English country charm, Meyers achieved so much of it spot-on right. From the tufted ottoman, to the ottoman itself as the coffee table of choice, mixed prints, oodles of books and exposed beams, these details, as you will see in the list below resounding remind onlookers of English country style, and in this case a cottage.
In my own home I have been perusing frequently through The English Home magazines I have saved over the years, saving images that speak to me, images that offer a similar size or design of space and offer ideas for how to create an English cottage aesthetic.
I have begun to embrace wholeheartedly #1 on today's list in both my mudroom and foyer, and I look forward to welcoming even more wallpaper into my home. Hopefully if you too are wanting to welcome decor touches of the English countryside into you home, today's list will offer plenty of ideas to choose from.
~For each of the images shared below, simply click on the image to tour the entire home from which it was included.
1.Wallpaper
William Morris is the founder of the Arts & Crafts decor movement, and with his well-known wallpaper company which began in the 1860s in England, a love for nature as well as symmetry and subtly as well as vibrant natural color are an example of beloved English wallpaper designs. There are many more of course, but wallpaper creates a cosy space, a welcoming, more personalized space.
~Want to wallpaper in your home? Read this post for detailed how-tos to a successful decorating session. ~Tour the entire Oxfordshire Arts & Crafts Townhouse: A Way with Wallpaper here.~
~Tour the entire Oxfordshire Arts & Crafts Townhouse: A Way with Wallpaper here.~
2. Wood accents
As a way to welcome nature into the formal living space, wood furniture, wood legs on upholstered furniture and regal cabinetry and shelves offer the balance of hard and soft surfaces.~An Englishman's Brooklyn Townhouse, decorated by interior designer Benjamin Vandiver. View the entire home here. ~
~An Englishman's Brooklyn Townhouse, decorated by interior designer Benjamin Vandiver. View the entire home here. ~
3. A penchant for garden and animal details
While English country homes will undoubtedly have a garden outside their doors, bringing an appreciation for nature inside will be more than common as well. Whether seen in the wallpaper with floral or animal prints, vases full of blooms, potted plants inside or a demonstrated affection for dogs in figurines or any other decor detail, the love of the outdoors is certainly a common presence.
~British interior designer Imogen Taylor's Burgundy home to which she retired. Tour the entire home here.~
4. The classic pudding sofa
Soft, plush, deep-seated and begging you to sit and stay a while. While the name may or may not have been coined by British furniture designer Loaf, the concept is iconically British - cosy, cosy, cosy.
5. Pleat, folded, rolled, padded upholstered arms
As you can see above, rolled arms on either an upholstered sofa or armchair that have gradual pleats pulled neatly over the rounded design intonate British furniture. Almost as if to signify a warm hug, such furniture provides literal warmth when you snuggle in as many days of the year are damp and cold, stepping inside a home that is cosy is all the more desireable.
~Tour the entire home in Cozying into Country Durham, English Style Abounds!~
6. Fabric covered lamp shades
Again, adding fabric to any space creates warmth, and especially in intimate spaces - bedrooms, reading nooks - the subtle, yet significant detail of fabric shades is an idea worth trying. Prints or solids, especially if the fabric is of high quality, purchasing such fabric is far more affordable for a lampshade than an entire sofa or chair.
~Tour the entire home of Tightly Tailored and Filled with ANtiques in Hampshire here.
7. Seagrass floors
British designer Ben Pentreath swears by seagrass, and if you have the opportunity to tour any of his projects, you will see they look quite nice. Adding a touch of nature, high functionality and wearability, they also, as he states, offer a lovely subtle scent. Layer with a a wool rug and you have created a warm space without excessive expense.
~View the entire home shown above in Signature Statement of Varying Chairs~
8. Ottomans as coffee tables
While there are exceptions, in the country, an ottoman is more often than not likely to be at the center of a living room or sitting room rather than a wooden table. Use as a coffee table and place trays and books, as well as always have an additional extra seat if ever necessary.
~Tour an Oxfordshire Farmhouse Regally Remodeled, with Comfort Made a Priority here.~
9. Traditional period details
While the items may or may not be old, they are a decision to pay homage to a particular period in history. Vintage chandeliers, exposed beams in the ceiling, wainscoting and wood floors are savored. Traditional lamps and the welcome of candles are chosen over canned or recessed lighting.
~View a list of time periods and their designated names.
~tour the entire Cornish Country Getaway with Touches of the Sea here.~
10. An Aga stove
Used as much to heat up the home as to cook, the Aga stove is very much a luxury item now (and yes, it is available in the states), but in nearly every interview in The English Home magazine, when they share spotlight interviews, the one detail each guests shares a English Home mustn' be without is an Aga. Just Aga. :)
~Tour this entire home, titled Let the Lighting Do the Talking here. ~
11. A mudroom is a must
Having grown up with a mudroom as we lived out in the country, the need for such a room is a must. Whether you are gardener, have pups, ride horses or generally find yourself outside often, having a space that is designated to taking off the "gear" and not bringing the dirt into the rest of the home is a typical space found in an English country home.
~Tour TSLL's newly decorated mudroom here.
12. A cabinet or designated shelf for teapots and cups and saucers
After reading yesterday's post (18 Ways to Enjoy a Good Cuppa), this decor detail will come as no surprise.
~Tour the entire home in Country Durham here. ~
13. Color abounds (and it works)
It is indeed a skill, but with time and experience and an understanding of hues and the size of patterns, it is a skill each of us can acquire.
~Tour A Cozy, Signature Bloomsbury Flat here~
14. Mixing small and large prints in the same space
The Spruce shares, "Large prints will be paired with smaller prints, such as gingham. Using similar color palettes in the patterns keep this from becoming overwhelming. "
~tour the entire home in A Small Yet Elegant London Flat~
15. An abundance of reading material
Bibliophiles may just have a predilection for English country decor if not solely for their love, display and admiration of books. In so many of the photos of today's post/episode you will see books, and that is not by mistake or exception.
~Tour this entire Bibliophile's Dream House here.~
16. Built-in bookshelves
And since we are talking about books, the English country homes are designed with storing books in mind. Built-ins are part of the decor and not only in the library or living room. Notice in bedrooms and even in kitchens, there are spaces for books.
~tour the entire home here in Finding Balance with Colors & Natural Textures in North Kensington~
17. Rugs
For warmth, to cover old floors or stone floors, layers of rugs on seagrass, rugs are a mainstay and frequently seen in English country homes.
~Tour the entire home in A Welcoming Home in Wiltshire, England~
18. Climbing roses or vines on the exterior of the home.
While this final decor detail is outside of the home, it is still attached to the home, so I thought I would include it. Stepping into an English garden is an entire new post/episode, but yes, a vine of some sort whether it be a rambling rose or wisteria or clematis, is a must for English country homes.
~
David Austin's Gertrude Jekyll English Climbing Rose
~
Personally, I am smitten and have been smitten for some time with the English country decor approach. Creating a cosy, welcoming home for the inhabitants and any guest who is invited inside rests in paying attention to the details shared above - texture, layers, welcoming in touches of nature, not being afraid to mix up and discover what actually can match and creating spaces for everyday pastimes you love.
Enjoy the journey of adding English country touches to your own home wherever around the globe you call home.
~View all of TSLL's British-Inspired Decor posts here.
Petit Plaisir:
~The English Game, Netflix
~The Simple Sophisticate, episode #281
---
2020 TSLL British Week Posts
---
---
Sun, 10 May 2020
232: 28 Life & Style Tips from a Parisian Woman (top episode of Season 5)
Today's episode of the podcast is the top downloaded and viewed episode from Season 5 of The Simple Sophisticate podcast, and it's one I think you will enjoy whether you are hearing/reading it for the first time or the second or third time.
Full of oodles of life and style tips from Parisian women inspired by a book read in 2018, it also melds my experiences and observances from my travels and conversations and engagements with women in France.
Have a look at the detailed Show Notes from the original airing of the episode in November 2018.
As shared in today's episode, TSLL's 2nd Annual British Week will begin in six short days - Sunday May 17th. I cannot wait to share with you what I have come up with for the postings (two each day) and the giveaways (four in total).
During the intro of today's episode of the podcast, I shared how the giveaways will work. Two giveaways will be open to EVERYBODY and Two giveaways will be exclusive: One to Ad-Free Subscribers and One to TSLL's Weekly Newsletter Subscribers (those who have subscribed prior to British Week commencing this year).
If you are wondering what TSLL's Annual British Week is all about, I encourage you to check out last year's inaugural event. (click on the image below, or just click here.)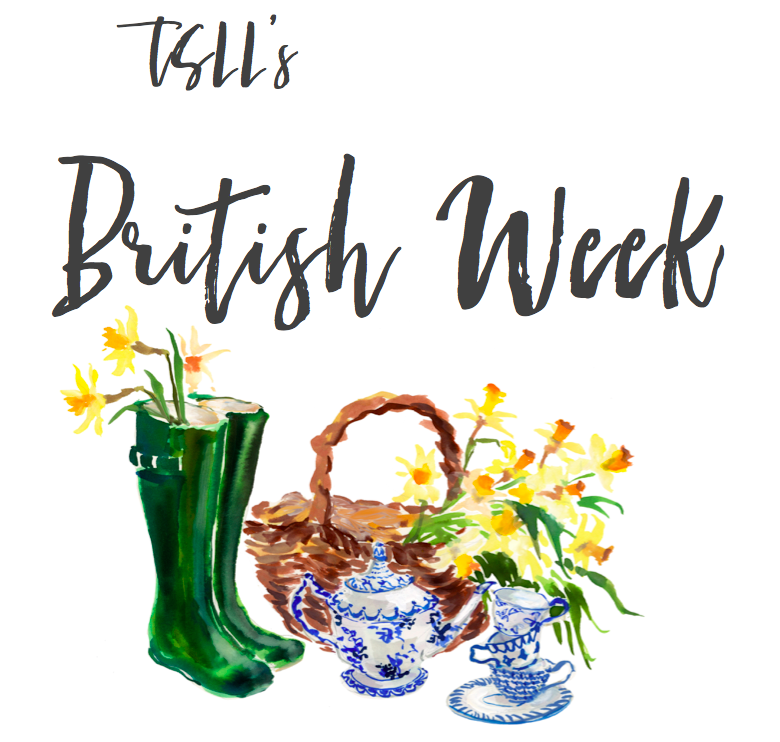 ~TSLL's 2nd Annual British Week: MAY 17 - 24, 2020~
SUBSCRIBE to The Simple Sophisticate podcast:
~The Simple Sophisticate, episode #232
---
Sun, 19 April 2020
148: The Hygge Phenomenon & Living Simply Luxuriously (the 5th most-downloaded episode of all-time)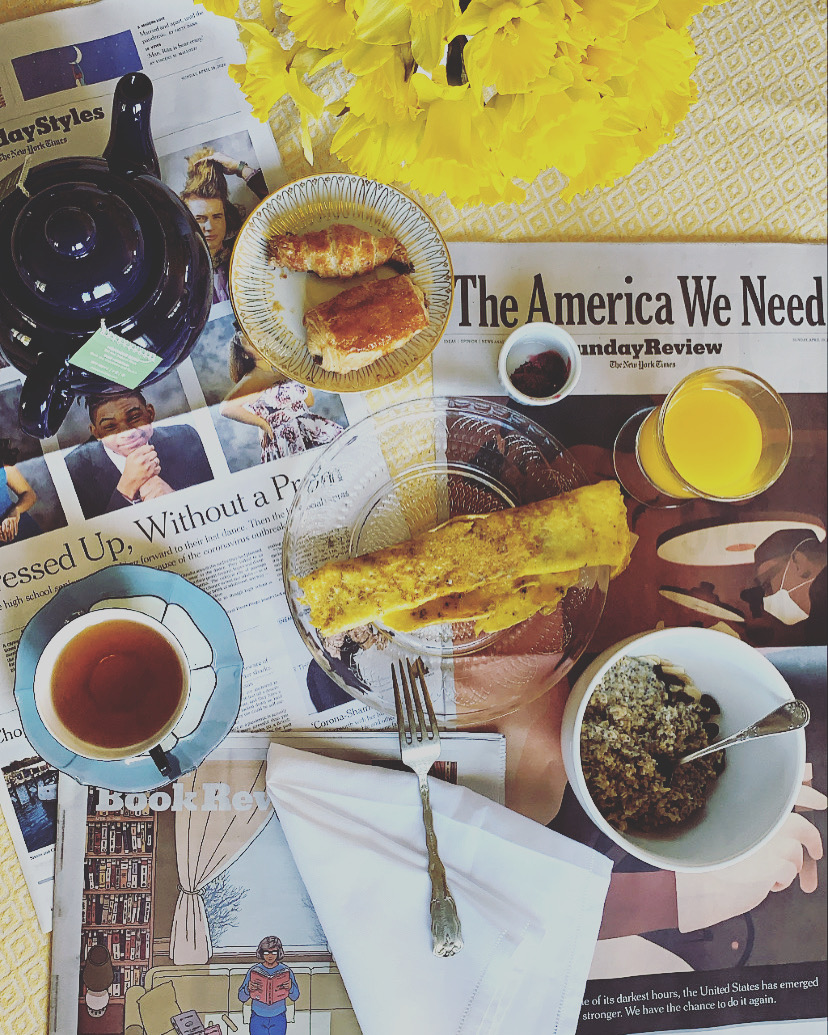 Today's episode is a favorite of listeners from the third season of the show. As we all spending more time inside, I thought listeners may enjoy some inspiration for making their time in our slower schedule more enjoyable and comforting.
Click here for the full transcript and detailed show notes.
SUBSCRIBE to the Podcast on your favorite podcast listening platform:
~Subscribe to The Simple Sophisticate: iTunes | Stitcher | iHeartRadio | YouTube | Spotify
Look for a new episode of The Simple Sophisticate to return on Monday May 18th. View the full Season 6 Schedule below.
---
Sun, 5 April 2020
4 Simple Ways to Spring Forward
Today's episode is a favorite from the archives to help you jump well into the new spring season.
Be sure to check out the original detailed Show Notes here for episode #29 from Season 1 of The Simple Sophisticate.
The next episode will be a new episode of the podcast, and it will air on Monday May 18th as we kick off TSLL's 2nd Annual British Week.
In the meantime, each Monday in which there is no new episode of the podcast, there will be a new Monday Motivational post. Click here to read today's new Monday Motivational Post - 20 Ideas for Making Working and Staying at Home a Pleasure
Check out the schedule for Season 6 below. The date of each new episode and when it will air is circled in red.
~The Simple Sophisticate, episode #29
---
Sun, 15 March 2020
280: The Importance of Daily and Weekly Rituals & Routines You Love (12 Ideas to Incorporate Now)
"You would think weightlessness is a good thing, but it's not. Because people weren't meant to float. Without gravity, we lose blood volume, bone density, muscle. Without it, we're untethered. So when you feel yourself being pulled toward something, it's not necessarily a bad thing. It may keep you centered. It may keep you safe." —Grey's Anatomy, season 16, episode #17, Shonda Rhimes
Thoughts, thoughts, all sorts of thoughts. With an abundance of time on our hands as we stay home, if we have not exercised our brains in this way, it may feel uncomfortable, and in these times we find ourselves collectively, understandably unsettling.
The above quote caught my attention this past week as it feels our attentions are being being pulled toward the necessities of life, what we sincerely need to simply live. Don't get me wrong, the past eleven years, economically, have been much needed and appreciated, and while each of our journey's is unique, perhaps we've forgotten what we truly need, what others truly need, to live well. At the moment, we are all being pulled to our homes, to our sanctuaries, to our immediate families with whom we reside with but perhaps never see often because of our busy schedules. Admittedly, some of our loved ones may be far away due to age, relationships, work, etc., but we at least have the phone, video chat and other technological ways of communicating.
Becoming grounded in what roots us, is what reminds us of what truly is a priority in our life, helps us to make better decisions to remain true to those values when the choices are vast. And sometimes when the choices are so vast and so ubiquitous for such a long time, we would only be being human to lose sight of our roots. I am not suggesting that we need to have a pandemic to root us, but that is where we find ourselves, so I am determined to see some good in this perilous situation.
There will be good that will come out of it when we come out of it on the other side, but as well, there is good we can partake in during this time of staying home.
Today, while I had originally planned a different topic for the episode to be shared, I have decided to focus on something that will hopefully be helpful to direct our attention to, to elevate the time we have indoors, wanted or unwanted. The gift and mood lifting power of daily and weekly rituals.
Under the umbrella of daily and weekly rituals lies our daily and weekly routines. Consciously creating routines in which we know boost the quality of our lives from our health, to our rest and rejuvenation to our productivity are ways to rest more easily which benefits our mind and well-being and decreases our stress. Each of these efforts strengths our immune system and ultimately strengthens our overall health, both physically and mentally.
Today I would like to share with you rituals you can incorporate into your daily and weekly routine even while you stay home.
Visit the full Show Notes on The Simply Luxurious Life — thesimplyluxuriouslife.com/podcast280
---
Sun, 8 March 2020
279: 15 Life Lessons Learned during my First Year into my 40s
True contentedness is unremarkable to the outside world, or passerby.
Typing away in my cozy chair in the living room in my line of sight Norman eats his breakfast and Oscar acknowledging he will not be able to sneak a bite, takes a long cool drink of water. The croissant for my Sunday morning ritual is proofing in the oven and Sunday Baroque's weekly program fills my home.
Even having lost an hour of the day, I have decided to wake up with the sunset and use the dawn-filled hour to work early before we are able to go for our morning stroll in the woods. All is well, and so much surrounds me for which to be grateful.
I began the morning reading Maria Shriver's weekly email newsletter, and in particular this morning's letter resonated with me, and most likely would you as well as a reader of TSLL.
Each year when my birthday rolls around, here on the blog, I share a reflection of some sort of life lessons, aha moments and discoveries about the world found along my journey. To share, as well, admittedly, as a way to preserve my own growth, my hope is to prompt introspection amongst readers as sometimes, maybe even often, we do not realize all ways in which we have grown as it can sometimes be hard to see when we are the ones walking through the world each day.
I have yet to share my life lessons for my 41st birthday which fell during the final week of February, so I wanted to take today's episode/post to reflect.
Visit the full Show Notes on The Simply Luxurious Life — thesimplyluxuriouslife.com/podcast279
---
Sun, 1 March 2020
278: 14 Ways to Create a Happy Home
At the core of a happy home is a home that works for those individuals the four walls surround and keep sheltered and safe. Once the essentials are in place - a roof over our heads, walls to keep us warm/cool, then it is the inhabitants' responsibility to cultivate a sanctuary in which each person feels they belong and loved for being their true selves or having the space to understand who they are as they grow and evolve. Whether you share your home or not, both require clarity and willingness to be honest about the needs to live your best life and if you live with others to enable them to do the same without short-changing yourself or compromising too much.
If these steps sound familiar, you are right. Maslow's Hierarchy of needs builds on top of each of the necessities shared above. First we must have our phyiological needs met, then a feeling of safety before we can find belonging and feel and recognize love. Following the third step, once we have a home to feel free to just be, our stress levels drop, our health improves and strengthens and we find we think more clearly and thus make better decisions which leads to the opportunity to strive and try new things giving a boost to our confidence along our journey which builds the fourth tier - our self-esteem opening the pathway for us to have the choice to become self-actualized, the fifth and final tier.
Interior designer and author Rebecca West's new book Happy Starts at Home, which was just released in the states last month, takes the approach to decor that it is far more than the aesthetics, but rather thoughtful decor decisions that marry function with and supporting each person reach their goals which includes feeling welcomed and at peace in the present.
"The truth is your home can directly improve your well-being and contentment. It can help decreease your stress level and increase your happiness." —Rebecca West
What I was drawn to with West's book is her underlying definition of happiness is contentment which is something we talk about often here on TSLL. Contentment is something that has the capability of being steady day-in and day-out regardless of the events of our days - good, bad or just blah. In fact, when you are content, you rarely have blah days at all and when you do have bad days, you can confidently move through them and the good days are elevated even higher. How awesome is that!
While we must build contentment within ourselves, our homes play a critical part in supporting this contented state of going about our lives. And in even better news, our home decor need not break our budget. Just as it takes time to get to know ourselves, depending upon where we are in our life journey when we begin to cultivate our sanctuary, it will take time to understand how we live well, and what is needed to enable our best life to be enjoyed everyday.
Today I'd like to share with you the takeaways from Rebecca West's book that caught my attention as I am in the middle of customizing my home and making sure it works for me.
Visit the full Show Notes on The Simply Luxurious Life — thesimplyluxuriouslife.com/podcast278
---
Sun, 16 February 2020
277: Winter in Paris — The 15 Essentials for Timeless Seasonal Style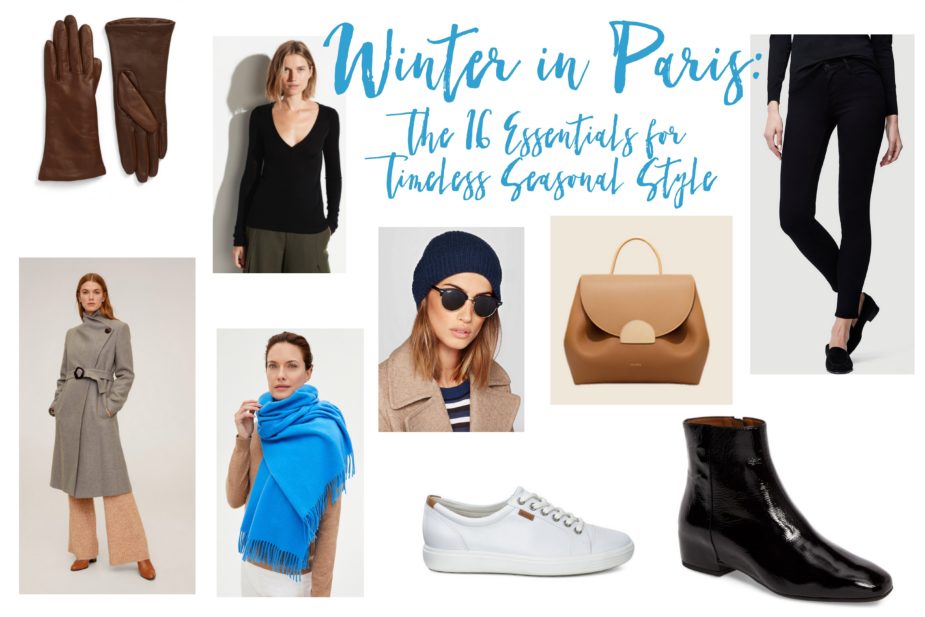 Last fall two episodes were shared delineating ideas for a timeless capsule wardrobe for traveling about in Paris as well as in London and the English countryside. As promised, the series continues into winter, and while we are nearing the end of winter, with the Paris fall/winter collections about ready to take the runway sharing their 2020 trends and inspirations, I thought this would be the perfect time to share how Parisians dress in the chillest months of the year.
Of course the uber style stars who will share their street style at the end of February as they make their way to and from the shows, and while I highly recommend taking a look at what they are wearing as even though they may be out of reach budget-wise and offer strong signature style that is hard or less likely to be imulated and simply admired, the color combinations, layers, and fabric choices are worth noting most certainly.
Today, let's return to Paris and take a look at the necessities for a timeless winter wardrobe whether you are making a trip for business or pleasure.
First of all, what is the weather likely to be during winter in Paris? Paris Perfect explains that the average temperature during the months of December, January and February is 42 degrees Fahrenheit, so about 6 degrees Celsius. With a 50% chance of cloudy and/or rainy weather on any given day, be prepared for moisture, and likely not snow (although on occasion snow does fall, but it doesn't last for more than a day or two - typically).
Depending upon where you call home when you aren't visiting Paris, 42 degrees Fahrenheit in the winter may feel chilly, not-so-bad or perhaps even warm for winter months. Whilst keeping all of that in mind, let's take a look at the list of essentials for your capsule wardrobe.
1.Classic, well-constructed cashmere or wool sweaters
Since you are in Paris, you will likely be inside most of the time, but walking from place to place. Keeping this in mind, fine cashmere sweaters would be the best as you can layer them for more warmth, but also not become over-heated while inside at your desired destination.
2. Dark denim
Dark colors in general will never be a bad idea in Paris during the winter. From dark denim jeans to dark pants, dark shoes and dark outerwear, the benefit of knowing this and having such items on hand is that you can easily mix and match and then add the pop of color as you feel necessary.
3. Black jeans
4. Waterproof leather booties (ankle boot)
5. Leather sneakers
6. A Warm Winter Coat - Puff, Pea Coat or something similar - long preferred
The air is damp, so when the wind blows or the temperatures drop, it feels colder than it may actually be. A long coat will keep your entire body warm while you wait in line to go to a museum or venture outside to stroll from one destination to another.
~Be sure to check out Mango for beautiful coats at great price points.
7. A Wool Blazer
For days in which it is not as chilly, but still the air has a nip, wear an oversized wool blazer with a scarf.
8. Lovely warm, scarves
From classic oblong scarves to large stoles which can be used as a blanket on the plane while traveling, pack one or two favorite scarves that will work with what you have and provide the warmth you seek.
9. A Warm Wool Hat
Leave the beret at home and pack a warm wool or cashmere hat that covers your head and ears. Black, navy, ivory or anything neutral so you can wear it with anything you have packed.
10. Leather, yet cashmere lined, gloves
11. Turtleneck
Yes, an additional sweater, but turtlenecks are lovely in their retro chic silhouettes. Whether fitted or oversized, choose a luxurious fabric that feels good on your skin, a high neck that hugs your chin and a color that works well with your wardrobe, all while perhaps adding a touch of pop or a subtle unique shade of something fabulous.
12. Cardigan
Granted a cardigan is a sweater as shared in #1 being a must-have while traveling around Paris, but a cardigan is a casual choice to have for the flight, for snuggling in either in the morning or evening upon returning from being out and about, and well, just a lovely winter staple to have on hand (and a necessary one in Paris during the winter).
13. A travel umbrella
Likely, your accommodations will have an umbrella for you to use, but having a packable umbrella with you wherever in the world you might travel is never a bad idea. As shared at the top of the post/episode, the liklihood that it will rain in Paris is 50/50, so it's best to be prepared as you won't want to wear a coat with a hood unless you want to stick out as a tourist, unless the coat looks something like this.
14. Shop for what you need while in Paris - pourquoi pas?!
In January, the semi-annual French Les Soldes takes place in which every shop will be having sales on everything, not just the items they cannot sell. Take advantage of this opportunity and shop for what you need while you are there, but also what will live and be loved for many years to come wherever you call home.
15. Totes and handbags
This recommendation will be the same as it was for Autumn - a crossbody bag for going about the city and a tote for travel days. Poléne's full and mini crossbody bags are ones I recently learned about and now have and absolutely would recommend.
Whether your favorite time to visit Paris is the spring, summer or fall or winter, whenever the opportunity arises to escape to the City of Light, it will be hard to say no. Knowing you will be well-packed will ensure you feel confident and comfortable as you walk and explore and savor along with the Parisians themselves with no one being the wiser that you are a tourist unless you let it be known. Most certainly, your sartorial choices will not give you away.
Stay tuned as I will continue this series for the spring and summer months as the year unfolds and Anglophiles, rest assured, a winter shopping list will be shared soon.
View All Other Seasons & Their Timeless Wardrobe Essentials for Visiting France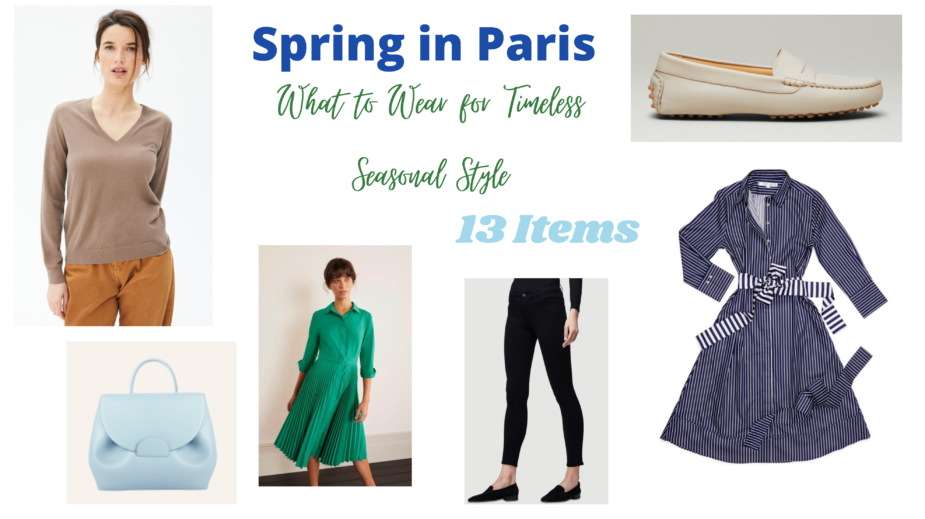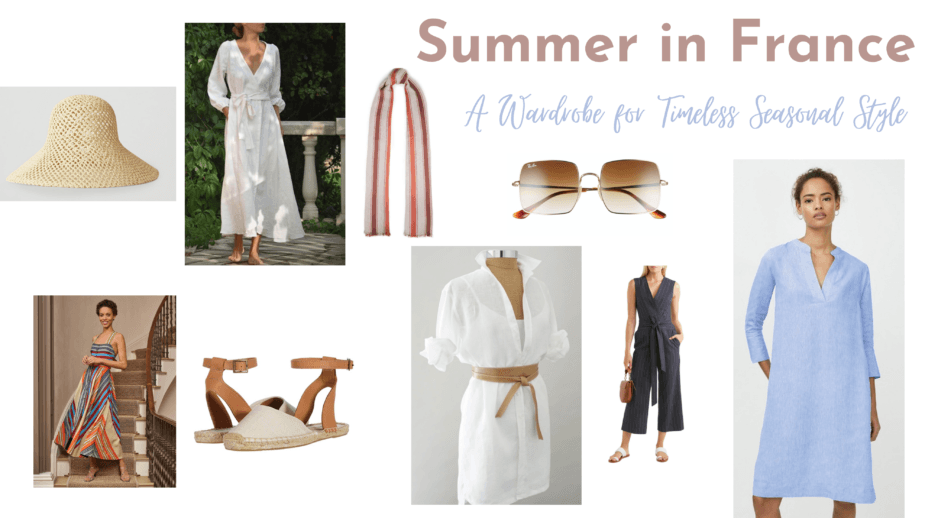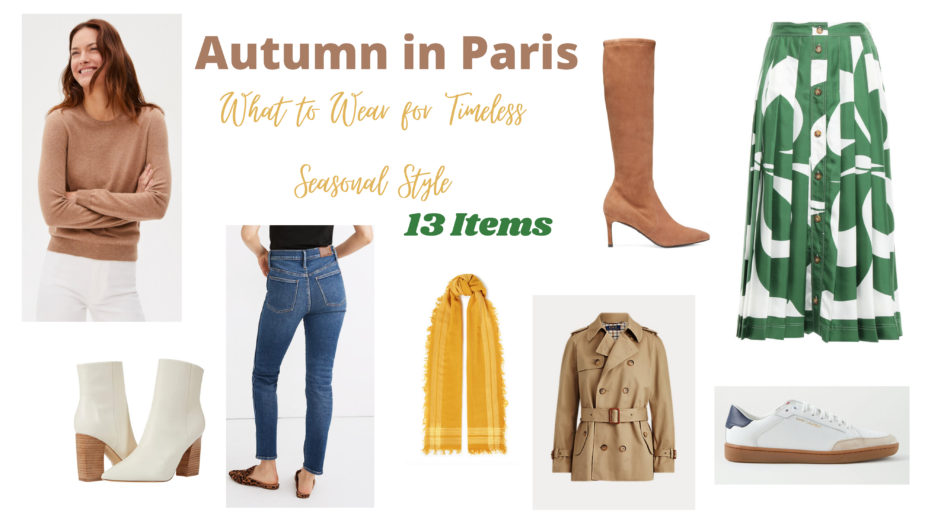 SIMILAR POSTS/EPISODES from the Archives You Might Enjoy:
---
---
---
Petit Plaisir
~My French Country Home magazine
~created and edited by Sharon Santoni of My French Country Home blog and travels
Images: Click through on each image to be taken to the direct source
---
Sun, 9 February 2020
276: The Art of Mise en Place
Mise en place in translation means is "set in place", often translated to "everything in its place".
Perhaps part of the reason cooking and baking can feel rewarding as well as relaxing is that there is a science to, and the unofficial science is something even the most novice cook in the kitchen can quickly learn - mise en place. But what exactly is it and what is the art of a truly effective mise en place? That is what today's post/episode is all about.
When I attended both Patricia Wells and Susan Hermann Loomis' cooking classes in France, mise en place was de rigeur. Each day upon arrival into their respective kitchens and to our assigned cooking stations, the food was already either prepared and arranged in the necessary bowls, or at the very least the ingredients were waiting to be prepared along with the necessary bowls. As well, the recipe was clearly typed and propped up and ready to go to ensure ease of preparation.
~fresh ingredients from the market for a
Niçoise Sala
d made in Susan Hermann Loomis' kitchen in Louviers, Normandy~
~Patricia Wells at her stove in Provence, Vaison-la-Romaine~
~Patricia Wells' stove in Provence; notice the collection of small dishes on the shelves, along with her cookbooks~
~Patricia Wells' stove, knives and measuring spoons on the right in multiple quantities; on the lift, cooking tools to be used at the stove~
~Susan Hermann Loomis in her kitchen in Louviers preparing food for the day of cooking. Notice the recipes situated at each station, along with the necessary ingredients.~
~Susan Hermann's stovetop~
As you will see in some of the images included in today's post, I was in awe and absolutely inspired by the organization in both kitchens. From Patricia Wells having multiple ceramic canisters complete with a label for multiple spatulas, peelers, and any other tool she would need to have her students use, to Susan Hermann's knives neatly and safely stored in the middle of her custom wooden kitchen island, every kitchen tool had a home, and all of the items we would need or that were regularly used were easy to find and thoughtfully placed where they would be the most handy to grab while cooking.
While mise en place often brings our attention to the recipe or meal we are cooking at the moment and the ingredients that are needed, in a larger context, mise en place is your kitchen, how you arrange it, how you work within it well, and the tools you welcome into your artistic space - your batterie de cuisine.
I have found my kitchen, especially my kitchen in my rental in which I lived for four years, to be indeed an artist's sanctuary of sorts because you are creating, you are exploring. Part of why I loved that kitchen so much (the kitchen you see in Seasons 1 & 2 of my cooking show) is due to how I felt completely at ease moving about it in, having enough space for everything I needed and everything being easy to locate and quickly so.
I am currently in the process of curating my new kitchen into a similar space so that I feel absolutely comfortable moving from here to there and finding exactly what I need. I look forward to making progress on it this spring if all goes well, and fingers crossed, hopefully have it ready to go for Season 3. But in the meantime, I am keeping in mind how a kitchen must be organized, how it needs to function for the cook that calls it home, that is the foundation of mise en place, and now let's talk about the benefits and how to create your very own successful mise en place each time you step into your own kitchen.
Benefits
1.Ensures you are prepared for the recipe you wish to enjoy
2. Saves time
3. Saves the food
4. Deepens enjoyment of the cooking experience
~The creative stand of hooks for mixing paddles, Susan Hermann's kitchen~
How to "Mise en Place"
1.Determine what type of mise en place you need
In theory, you will eventually come to a point where you tend to mise en place each time, but each recipe or meal or dish will be approached in its unique way. If it is a dish you enjoy frequently, such as a go-to breakfast, your mise en place will be a default you don't even think about any more.
In such a case, my steel oats is in a cannister by the stove with the 1/4 cup measuring spoon that I use inside, the chia seeds are in a cannister that I simply pour out of, also by the stovetop, the salt and butter on the other side of the stove, and voila, aside from the cream, when I include it, it remains in the fridge until it is needed.
Mise en place can be as simple as having your go-to items at the ready at all times, but it can also be for the detailed recipe in which case all of the ingredients are pre-measured and placed in their own separate dishes and bowls.
2. Read the entire recipe, twice.
Not only do you want to read the ingredients list, but be sure to read the instructions as well, and why I recommend twice is often I will read too quickly the first time and accidentially skip over something.
But even if you are a close reader on the first read-through, reading twice confirms the order you will need the ingredients as well as how they should be prepared - sliced, diced, left whole, etc..
Back to the ingredients: do you have what you need? enough of what you need? Double check.
If preparing your mise en place ahead of time, either the morning of or the day or two before, begin making a list of what you need to pick up at the market (and how much).
~fresh artichokes from Louviers' market and eggs as well~
3. Find the necessary dishes, bowls, containers.
As you become fluent in your kitchen, knowing which dishes you enjoy preparing and eating and sharing, you will with time begin to have the necessary dishes, bowls and containers you need. Along the way to building your batterie de cuisine (literally: kitchen artillery; otherwise known as kitchenware), use dishes that work well for what you need. They may not all look neat and properly sized, but they will work.
~Susan Hermann's collection of copper pans~
4. Find the necessary kitchen tools you will need and have them at-the-ready
Along with having the ingredients you need, locating and having at-the-ready the necessary tools will speed up the process and increase your enjoyment of the cooking process. Beginning with a sharpened knife, and the proper knife for what you are doing, having each of these tools ready to work for you is an often unstated, but vital part of an effective mise en place.
In Patricia Wells' kitchen in Provence, each utensil is given its own cannister and labeled.
5. Prepare the food as needed
From peeling, slicing, de-veining and cleaning the seafood or meat, tend to the food, so that as the recipe calls for each ingredient, all you have to do is quickly add it to the pan or bowl or grill or, you get the idea. :)
~mise en place at Patricia Wells' cooking class~
6. Place the food/ingredients in order of use in the recipe.
Depending upon whether you are left or right-handed, place the ingredients on the preferred side and in the order they will be added to the recipe. If items will not be used for some time, you can place them further away so they won't be knocked over or accidentially added, etc. .
7. Have a large bowl for discards and items to be taken to the compost or garbage.
Rachael Ray creatively called hers the "thanks for coming" bowl, and having such an item as part of your mise en place is a simple way of keeping your kitchen clean, or at least cleaner, as you make your way through your meal preparation. A large bowl enables there to be more workable space so you can swiftly move from one task to another without having to constantly clean up along the way.
8. Refrain from multi-tasking
As tempting as it may be, doing more than the task of cooking while you are preparing a meal increases the chances of overcooking, burning and therefore ruining the ingredients you have thoughtfully welcomed into your kitchen. Speaking from experience, even when I just cook my breakfast in the morning, when I go off to my office while the steel oats are cooking, there have been time when I have become so engrossed in what I was doing for work that I lost track of time. Respect the food, and give it your full attention until the cooking is complete.
Ideas to Improve Mise en Place
Keep a well-stocked épicerie at all times

Listen to episode #109 for a detailed list of the 34 items to have and why, or pick up my 2nd book, and read through Chapter 12.

Begin to gradually pick up small bowls and dishes that catch your eye at second-hand shops, yard sales and antique boutiques, even brocantes if you have the opportunity to travel to France. Not only is it fun to treasure hunt, but they will add your signature to your kitchen.
Assess what tools you need in your kitchen and invest in quality items.
Equally, upon assessment, begin to edit/remove tools you do not need to provide more space for those items you do, making them easier to find.
Set up your kitchen so that it works for you
I feel fortunate to have had the opportunities I had in attending both of the cooking classes with Patricia Wells and Susan Hermann Loomis over the past two summers in France. I continue to welcome their ideas and incorporate them into my daily cooking practice.
The primary purpose for mise en place is to make your time in the kitchen successful. Impressively, the number of dishes and the multi-course meals each class would enjoy every single time we sat down to dine for a couple of hours at first glance would have seen impossible, but when it is broken down into clear steps, ingredients and amounts prepped and ready, it seems all but impossible.
Hopefully you too will find even more pleasure when you step into your kitchen. I certainly have an even deeper appreciation as well as fondness for the time I spend cooking and preparing and of course, enjoying the meals that are created.
Have a look at videos from both of my cooking class experiences as well as the detailed posts that accompany each one below.
~cups and saucers in Susan Hermann's kitchen found over the years throughout France at Brocantes~
~ingredients for a fresh strawberry dessert at Susan Hermann's first day of cooking~
---
---
---
Check out The Simply Luxurious Kitchen and see Mise en Place at work in my very own kitchen!
---
Petit Plaisir
~Agatha Raisin, Acorn TV
~10 Ways to Enjoy Grocery Shopping
~How to Make the Most of Your Visit to the Farmer's Market No Matter Where You Live
~Subscribe to The Simple Sophisticate: iTunes | Stitcher | iHeartRadio | YouTube | Spotify
---
Sun, 2 February 2020
275: 34 Ways to Attain Emotional Freedom and Cultivate More Joy of Living
"Emotional freedom is a homecoming to your own heart and fullest power. It salutes authenticity, not conforming to someone else's notion of what to feel or how to be." —Dr. Judith Orloff, author of the New York Times bestseller Emotional Freedom: Liberate yourself from negative emotions and transform your life (2009)
The middle of the night, before you can fall asleep or early morning thoughts that swirl and fuel agitation, worry and fear preventing you from falling asleep.
The feeling of being lonely and falling prey to the purport by society that the simple solution is to find someone to be romantically involved with.
Ratcheted chronic anxiety that cements you from pursuing something new or chasing your dreams or simply enjoying your everyday life.
An assumed negative default in perspective when it comes to the world, the future, especially your future and what is actually possible no matter what your age.
In sharing each of these scenarios, maybe you most strongly identified with one, or maybe none of them spoke to you, but moments of one or two rear their heads in your life when your energy is depleted or life temporarily becomes exhausting. And hopefully, maybe you recognize your former self in one or more of these and now are able to celebrate having broken free of the counterproductive emotional patterns that were learned and accepted as "how life will be".
Wherever you find yourself on the continuum of learning the skills of attaining emotional freedom, after reading/listening to today's post/episode you will have a clear path forward for identifying with the latter description in the previous paragraph.
I picked up Dr. Judith Orloff's book because I needed to read it. I knew the skills I needed to improve the quality of my emotional life were lacking, but I did not know what they were or, if I had a sense of them, how to strengthen them.
Dr. Judith Orloff defines emotional freedom as increasing your ability to love by cultivating positive emotions and being able to compassionately witness and transform negative ones, whether they're yours or another's.
Choosing to become emotionally free is entirely the choice of the individual. Whether healthy emotional patterns were modeled by your parents or not, you can learn them, apply them and shift how you engage with the world, how you experience the world and thus how you move forward and elevate the quality of your life experience.
Visit the full Show Notes on The Simply Luxurious Life — thesimplyluxuriouslife.com/podcast275
---
Sun, 19 January 2020
274: Quality Friendships = Quality Life
"By comparison with relationships forged in blood and love, science has historically given friendship short shrift . . . biologists ignored friendships because unlike romantic or mating relationships they were thought not to affect reproductive success . . . most of us are as guilty as scientists of failing to take friendship as seriously as it deserves. We pay lip service to it but prioritize family and romance, ditching our friends when we fall in love, or letting time with them be the first thing to go when we get busy . . . eacg of us is contrainted by time. But we may want to rethink how we apportion the time we have . . . It turns out that friendship does have survival value in the most literal sense—more socially integrated people live longer than those who are less well connected." —Lydia Denworth, author of Friendship: The Evolution, Biology and Extraordinary Power of Life's Fundamental Bond
Perhaps due to the media I consumed in the 80s and 90s, there was an unconscious understanding that romantic relationships were paramount to platonic. Don't misunderstand me, friendships were clearly portrayed in sitcoms such as FRIENDS, Blossom, Seinfeld, The Golden Girls, Will & Grace, Felicity, The Wonder Years just to name a few, but it was clear that the writers were directed to have their leads be in constant pursuit of the desired romantic relationship predominantly and perhaps more importantly.
Subsequently, not aware of the subtle influence of media, in my youth, I made the assumption that friendship was nice, but romance was best. It does appear today, and admittedly maybe due more to my own awareness, that such media portrayals are shifting and broadening to bring to the screen and the pages as well as other media mediums an array of life paths and journeys to find contentment and social connectedness.
The value of quality friendships is arguably one of the most important social components of our lives. For each of us, our quilt of friendships will be unique and include amongst it our acquaintances and community (work and personal) connections as well. It seems to me good, healthy relationships of all types - romantic or platonic - benefit when we have a healthy social well-being which fundamentally rests on our social connections. Of course, a social well-being requires first and continually that we include ourselves as part of the social circle; in other words, we need to honor and respect our true selves and not try to cultivate relationships that are contrary to our true temperament, but rather complement and strengthen.
When we remember to default to regularly checking in with ourselves, we will know when it it best to repair and invest in certain relationships and when it is best to move on. We will respect ourselves enough to know what boundaries to put in place and how to place them.
The great loves of our lives, even the moderately good and life-changing-for-a-period-before-we-both-must-go-our-separate-ways relationships that will hold a special place in our life's journey don't cross our paths frequently. We are fortunate to experience these relationships when we have the courage to step forward and say yes without knowing what the future will hold, but throughout the duration of our lives, it is the friendships, even with those we may fall in love with along the way as we come to know each other intimately, yet honestly, that offer so much more than "filler". They offer love, support, encouragement to step into our best selves and step away from limiting habits. They offer kindness and the reminder when we may doubt it that we are lovely and loved.
Author, Brooklyn-based science journalist and a writer who has contributed to Atlantic and the New York Times, Lydia Denworth has just released a book on Friendship that I was eager to receive as I find it helpful to explore the context of the research we have accepted as absolute truth and that which has thus gone on to influence how we choose to live and construct our lives. Denworth dives deep into the historical and established science and then examines what has been misunderstood or dismissed or ignored. Moving forward she explores the brain and how it learns to be social and then the majority of the book explores how friendship, the desire for it, our ability to connect or not connect plays a role in the quality of our lives and ultimately, how to live a healthy social life full of sound friendships.
Today I would like to share a taste of what I learned as I read Lydia Denworth's new book Friendship: The Evolution, Biology and Extraordinary Power of Life's Fundamental Bond
Visit the full Show Notes on The Simply Luxurious Life — thesimplyluxuriouslife.com/podcast274
---
Sun, 12 January 2020
273: 12 Key Factors to Life-Long Physical and Mental Good Health
"Vitality means moving through life with energy and vigor, making deliberate choices and putting to good use the time and energy that we have been granted." —Twyla Tharp, author of Keep Moving: Lessons for the Rest of Your Life
Knowing how to care for our body which we must not forget includes the mind is a lifelong course of learning. Beginning with the basics of how food is fuel and energy expends said fuel to understanding which fuel is best and how our body repairs itself and ultimately what the body and mind truly are capable of regardless of our age, understanding and then apply this knowledge will have a powerfully positive effect on the overall longevity as well as quality of our life.
Highly decorated and revered American dance choreographer, Twyla Tharp released a new book this past fall, and as I appreciated her insights in her previously published book The Creative Habit, I was especially curious to read her new book Keep Moving as she herself is in her mid-seventies and more fit than most adults in their prime. However, what I quickly discovered is that Keep Moving is not only about the physical movement we must continue throughout the duration of our lives, but the continual movement of our thoughts, ideas and way of living and thinking about the world that is as well ever-changing and evolving. Today I'll be sharing 12 key factors for living and enjoying a physical and mental well-being for the entire length of your life.
Visit the full Show Notes on The Simply Luxurious Life — thesimplyluxuriouslife.com/podcast273
---
Sun, 5 January 2020
272: 8 Ways Tiny Habits Will Welcome the Grand Changes You Seek
The new year rolls around and there is much talk about resolutions and cultivation of a life we wish to live. It is old news to share that many resolutions are unfulfilled; however, BJ Fogg argues that perhaps we have had a faulty instruction manual to be successful in our pursue of lasting change.
Released just this past Tuesday, December 31st, Tiny Habits: The Small Changes that Change Everything asserts in fact that it is the small, seemingly easy changes of habit we make in our lives that will lead to grand transformation of ourselves and therefore our overall lives, even our relationships and especially our health and overall contentment.
After devouring the book in two days during my getaway to the coast, I wanted to share with you eight takeaways that will introduce you to this shift in approach. I have already begun to implement two new tiny habits into my daily routine and look to add a third when my teaching schedule resumes this week.
The good news, if you have already written your 2020 resolutions, is that upon reading the book, you will be able to look at them more closely and construct and approach them in such a way, according to Tiny Habits to ensure their success. And if you have not created resolutions, maybe you have decided due to previous frustration that doing so is just a waste of time, taking a look at the list of takeaways below may shed some light on why past years were less fruitful than you would like and even encourage you to try again and see better results.
Visit the full Show Notes on The Simply Luxurious Life — thesimplyluxuriouslife.com/podcast272
---
Thu, 2 January 2020
263: Timeless Seasonal Style — Autumn in Britain
"Autumn seemed to arrive suddenly that year. The morning of the first September was crisp and golden as an apple." —J.K. Rowling in Harry Potter and the Deathly Hallows
~The Simple Sophisticate, episode #263
Style and comfort. Knowing how to achieve this combination while we travel enables each of us to relax and fully enjoy our excursions wherever our wanderlust might take us.
As would not surprise TSLL readers, many of you, including myself, love to journey to Europe, in particular France and Britain, and while I have primarily traveled to France in the summer, and London during the summer months as well, it was during the fall of 2017 that I had the good fortune to travel back to Britain. Expectedly, the suitcase's contents were far different than for the warmest months of the year.
So when a TSLL reader recently reached out and asked for style ideas for her upcoming trip to London this October, I came up with the idea to share a seasonal style episode/post for Anglophiles.
In the coming months and seasons look for the remaining three seasons for both Anglophiles and Francophiles as having a resource to help simplify the packing process so that we travelers can focus on creating an itinerary that surpasses our dreams.
Admittedly, and unsurprisingly, I enjoy selecting the perfect outfit for whatever the occasion might be, but equally as desiresome is to not have to worry about my clothes while I am traveling. Just trusting that what I have packed is exactly what I need frees my mind to absorb the many new sightss, sounds, tastes and interactions which enrich the trip all the more.
So with that introduction, I'd like to share with you Style Essentials for Traveling to Britain in Autumn, the city and the country.
Visit the full Show Notes on The Simply Luxurious Life — thesimplyluxuriouslife.com/podcast263
---