Sun, 22 September 2019
262: 9 Ways to Let Go of the Myth of a Perfect Life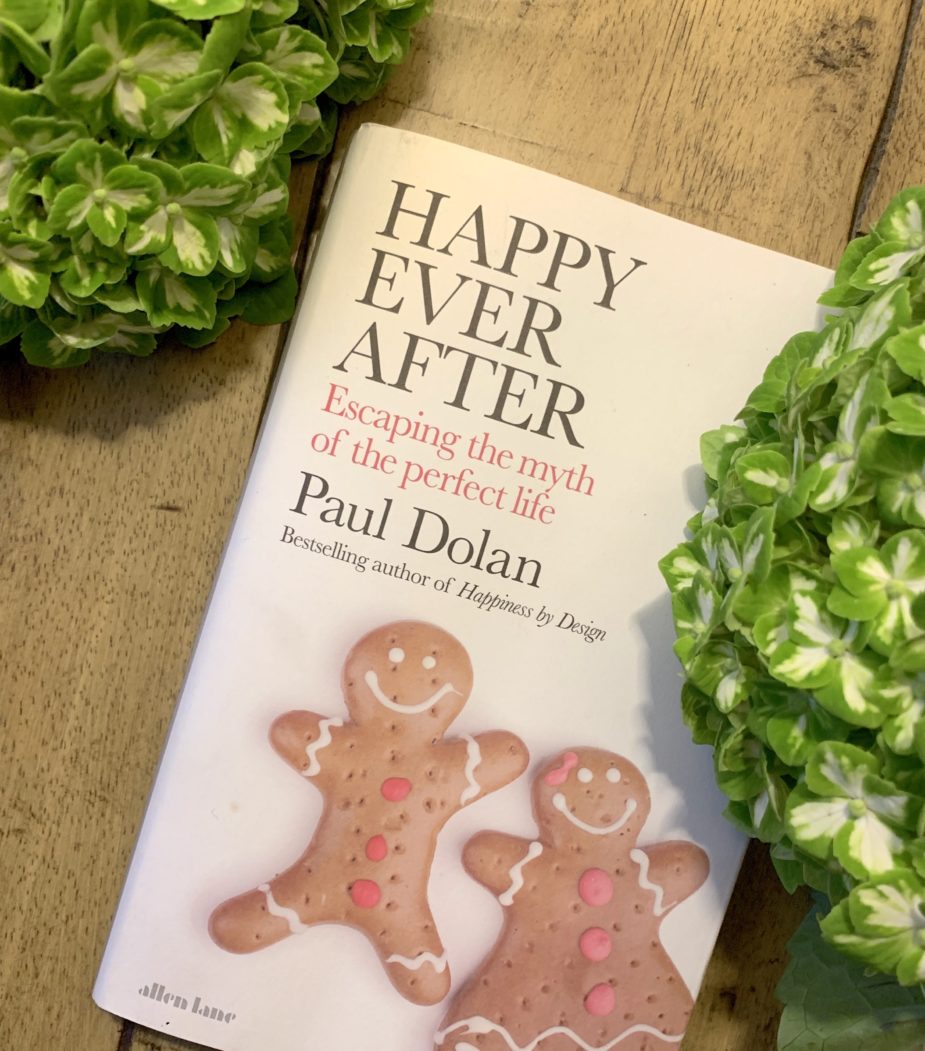 "When we learn how to spot the narratives that get in the way of our happiness, we improve our chances of taking control of the stories that have for so long controlled us." —Paul Dolan, author of Happy Ever After: Escaping the Myth of the Perfect Life
"There are countless stories about how we ought to live our lives . . . as such, many of these stories end up creating a kind of social dissonance whereby, perversely, they cause more harm than good. They become . . . narrative traps, which together form the myth of the perfect life."
NOTE: Be sure to tune into the audio version of this episode as a detailed introduction and other conversation is shared.
1. Understand the difference between having wealth and being rich.
Wealth is defined as accumulated assets in the form of savings, investment and property and is more difficult to measure. Rich is often understood to be a numerical amount of cash earned in income. Looking at one's wealth is a better reflection of a person's purchasing power. In other words, simply because someone "looks rich", does not mean they are rich.
"Getting richer does not necessarily bring more happiness, partly becasue we upwardly adjust the people we compare ourselves to."
2. A happy life doesn't require you to have children
"Happy and fulfilled lives are often supported by, but certainly do not require children. There are good reasons not to have children, both at the micro and macro level. It is not helpful, therefore, to push the 'have your own kids' narrative on everyone. Finding a way to celebrate rather than undermine people's decisions to remain childfree by loosening our hold on the social narrative can have a positive societal impact."
3. Stop comparing yourself to others and putting yourself in a position to be tempted to compare.
Dolan suggests, if you are going to make comparisons, to make a comparison to any one of the other 7 billion people on our planet. Most likely you are doing very well financially. Not only will this provide perspective but also humility.
4. Let go of the pursuit for more money
Once you have a enough money to live a life in which you are not struggling for the basic necessities, Dolan suggests taking the path to "just enough". Why? When we become aware of what we truly need, we are demonstrating we are cognizant of the social comparisons and status markers that may have pushed us to pursue more in the past. Understanding why we are pursuing what we are pursuing, to truly get to the core of the urge, is to make sure we are indeed thinking for ourselevs and not being unconsciously led around by the nose due to the narrative traps we are unaware surround us constantly.
Once you stop pursuing more money, "you can stop constantly worrying". And what a gift to give yourself as your everydays will elevate immediately.
5. Reexamine what your success looks like, and let go of the pursuit for status
Conscious living is at the heart of what we're talking about today, and becoming clear about what we are pursuiting and what is pushing us to achieve it is crucial to live a more contented life.
If at the core of why you are pursuing a particular career is because of the status it will bring, applause you imagine will happen, then you are being led around by a narrative trap; however, if you are instead pursuing a field of study that ignites you, allows you to come to life and aligns with talents that naturally are easy to share, then you are on the right path for the success that will be unique to you.
6. Pursue a career in which many skills are utilized and your contributions are valued
Dolan found that those individuals who work on a job that uses a variety of skills are happier. As well, if your work is valued, that too cultivates a work environment of enjoyment. Not only is a job that asks our minds and sometimes bodies to work different skill sets and tasks healthy regular exercise for our brains and beings, but it leads to a feeling of productivity at the end of the day which is very satisfying. Add the knowledge that what we are doing is contributing something of value that we are proud of that the pair is the perfect natural medicine for a sound and peaceful night of rest.
7. Women and girls and education
Dolan found that receiving a basic education for girls had a significant effect on the overall happiness of their lives. In other words, making sure all people, but especially girls enables them to have agency over their own lives. Largely because the world is dominated by patriarchies, educating women to understand the world they live in and how to advocate for their own rights as well as navigate in the world that may not, depending upon where they live, want them to think for themselves, is crucial for the individual's happiness.
8. Understand the difference between passionate and companionate love
"Given the way that love is portrayed in literature, film and the media, the prevailing narrative clearly places a high premium on its passionate aspect, most often in manipulatively uplifing ways."
As shared previously on TSLL, being married is not the causation of happiness, but rather, if the happiness lasts beyond the short-term (as it does bring a feeling of euphoria to have met society's standard or expectation), it is due to two happy people finding each other. In other words, they knew how to be happy on their own and the happiness together, being happy in their choice to come together, likely increased their feelings of contentment. Dolan points these findings out as well.
When it comes to falling for the trap of passionate love and trying to mold it into happily ever after, I have fallen into that narrative trap as well. The narrative of intense chemistry swirls around us constantly in the media, and it is up to us to be aware of what it is and what would be best for a long-lasting, healthy, loving relationship.
9. Be married, be single, it does not matter when it comes to happiness
More and more studies are revealing that those who are married and happy are no more happy than any other group - single, widowed, divorced.
The social narrative of promoting marriage as the goal is prevalent in our society and has been for decades in our modern lives (in previous centuries, due to lack of equality laws, it was often a necessity). When we can recognize the narrative trap, and be clear about what is speaking to us for how we wish to live our lives, we set ourselves free to live our best lives - whether that is with or without someone.
Dolan books continues on to explore many other topics such as health, volition, monogamy and altruism. I encourage you to read it as it provides an exercise for the brain regarding the narrative traps we may have stepped into and did not realize it.
To make a blanket statement and say that all social narratives are bad is not wise, but all should be explored, and likely, at least for me, you may find that most should be challenged. That is the difficult part as you are going against the grain of what society expects. Dolan reminds that any narrative that is predominant "always serves the interests of those in power, the groups they serve best will depend on the context". What he is suggesting we keep in mind whenever we talk about or consider and examine any narrative is to closely look at the narrative to understand all of the nuances and not make sweeping assumptions or statements.
Fundamentally, when we let go of what no longer serves us, we set ourselves free, and much like fall and the as the quote below reminds, it is a lovely revealing of what we have the opportunity to experience as we go about living a life that will bring us far more contentment than we ever thought possible.
"Trees are about ready to show us how lovely it is to let things go." —Emily Ley, A Simplified Life
---
SIMILAR POSTS/EPISODES YOU MIGHT ENJOY:
Petit Plaisir:
~Play with the pumpkins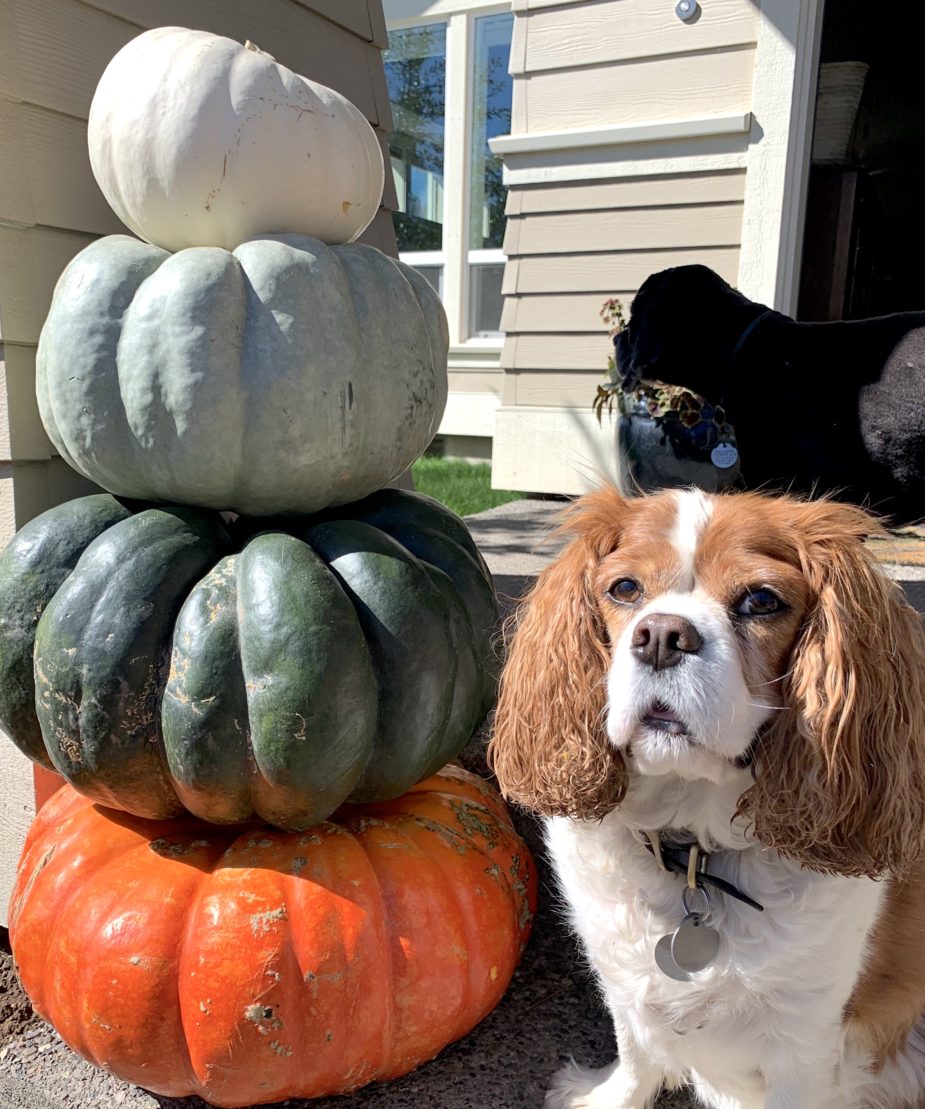 ~Sponsors of today's episode:
---
Sun, 15 September 2019
261: 5 Ideas for Welcoming the Seasons into Your Home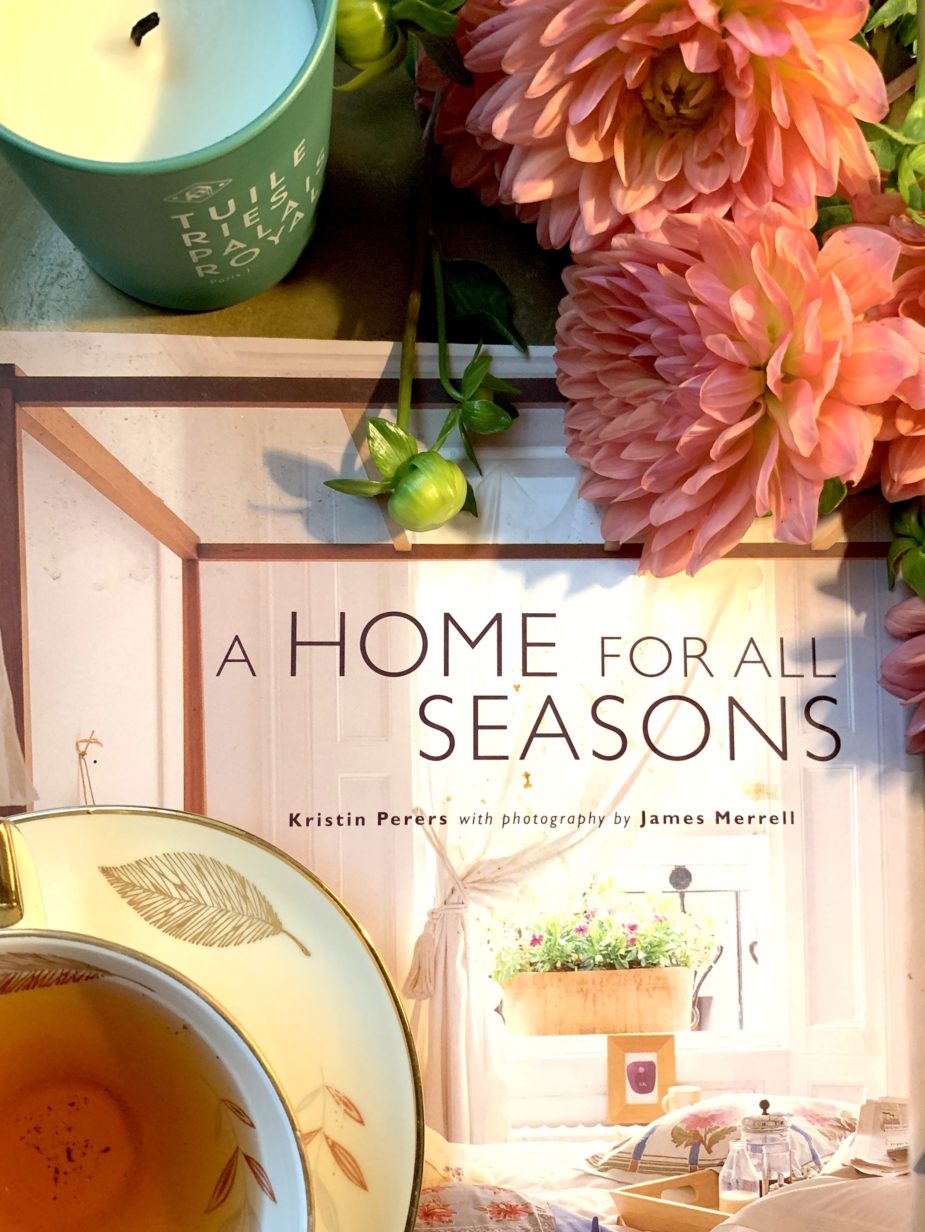 "A home should reveal the personalities of its inhabitants. At its best it should be a portrait of who you are . . . Look at your house as an artist would and have fun creating vignettes as a painter would a still life." —Kristin Perers, author of A Home for All Seasons
Fall will arrive next week on the 23rd and spring for the southern hemispheren on the same date. The changing of the seasons, as I recently shared in an interview on the Synced Life podcast, is a consistent and dependable way to be present in our everyday lives.
By choosing to be present during each season we are acknowledging that its presence in our lives is evanescent, fleeting and in three months' time will transition into something different. Waiting nine more months is necessary to experience the gifts of each season. Simply knowing the reality, we have all the more motivation to revel in the gifts of each season.
Last month TSLL reader Tracy emailed me and introduced me to Kristin Perers' book, A Home for All Seasons which was released quite a few years ago. But as one might imagine, since we have the same seasons each year, it is a classic of a book to refer to every three months - if nothing else, to serve a reminder for ample inspiration.
Perers suggests that when we decorate with the seasons, revolving with them, we make our home feel much more alive and dynamic, but at the same time, reflective of the home's inhabitants. And in so doing, we improve the quality of our days as our moods due to our emotions are elevated with each day we spend in our sanctuary.
Below are a handful of ways to decorate and adorn seasonally as inspired by Perers' book.
1.Let the seasonal blooms make their statement
Whether you pick up your blooms at the farmers' market or from your yard and garden, appreciating the daffodils in early spring, the peonies in late spring, mums in fall and dahlias in late summer, remind us to savor until the blooms are no more.
2. Textiles - slipcovers, curtains, table linens, bed linens, pillows
Depending upon what you have in your home that is upholstered, if you have slipcovers, changing the type of fabric if not the color as well is a way to eagerly begin a new season as well as care properly for the linens you have.
3. Determine the focal points of each community room (living room, dining, kitchen, etc.), and change or decorate it differently for the seasons.
For example, if your fireplace is the focal point, adorn the mantle with seasonal details. If your dining table is the focal point, either with table linens or blooms, choose what you place on top of it to align with the seasons.
4. Create space to contemplate the beauty of nature
I love this suggestion that Perers makes, and while she suggestions physically bringing things in from outside and placing them about the home to prompt us to ponder nature's beauty, I think as well it would be delightful to create somewhere in the home where you can look outside and be cognizant of what season it is. For example, my parents have a sun room in their country home, and with each season my mom will rearrange the furniture: spring - space is made for young seedlings in preparation for planting in the coming months; in summer, ample seating is the preference as it serves as a wonderful place to soak up the sun when stepping outside due to work projects inside is not possible; autumn and the arrangements and bouquets change; and in the winter, the holiday tree is adorned for the festive, wintery season. All the while, we can see outside to observe and celebrate the beauty of the outdoors.
5. Give the bedroom special attention
While making sure to attend to all four of the previous items above for our bedrooms — different blankets, duvet covers and pillow covers for the bed; seasonal blooms for the side table, etc. — always keep in mind the power of a space we inhabit, especially in such an intimate fashion as our bedrooms. Here are a few ways to welcome the changing of the seasons in our most intimate room of our sanctuary:
Different candle scents for each season
Intentional framed photos or artwork to inspire your most current dream.
Linen curtains in the summer, and while selecting the same hue, choose a heavier fabric for late fall and winter to add warmth.
Different robes and sleepwear for each season.
~Discover and learn more about Kristin Perers' book A Home for All Seasons
---
SIMILAR POSTS/EPISODES from the Archives You Might Enjoy:
~Why Not . . . Prep for a Great Fall?
~10 Ways to Welcome Spring: An Opportunity to Start Fresh
~Why Not . . . Savor the Reason for the Seasons?
Petit Plaisir:
~Papier hardback customized notebooks (UK site; French site; Australian site; German site)
~TSLL post: Why Not . . . Make Lists? 20 Lists to Keep in Your Everyday Life?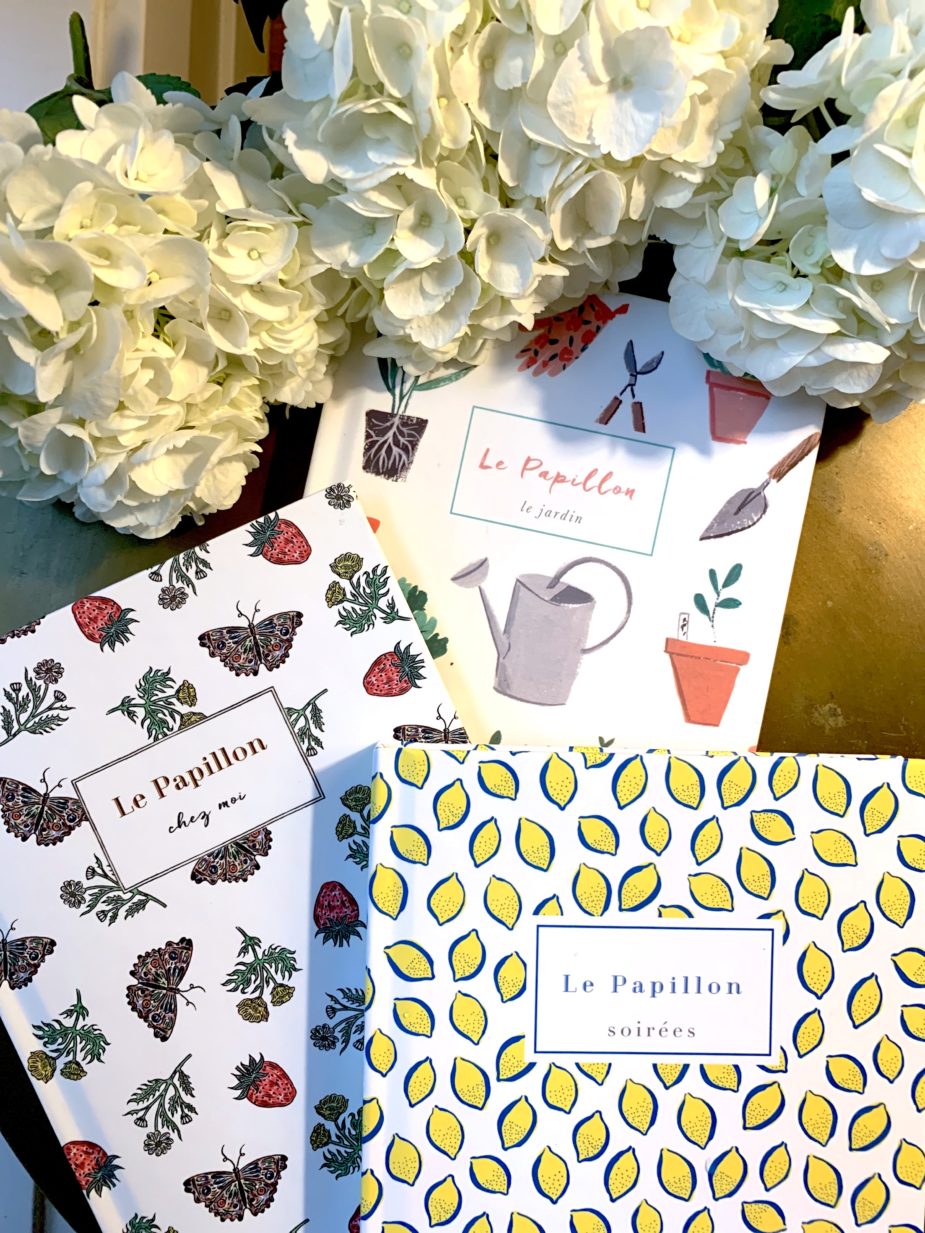 ---
~Check out the second season of The Simply Luxurious Kitchen, the cooking show!
~
~The Simple Sophisticate, episode #261
---
Sun, 8 September 2019
260: 10 Simple, Significant Decor Ideas to Add Luxurious Touches to the Home, Part Une
Over the next couple of months I look forward to sharing many different decor ideas. I have titled today's episode/post as part une because there will be more to come. I am not sure how many at this point, but with many wonderful decor books being released this fall, I am enjoying perusing through them all, and want to share what I have discovered.
The first book that inspired today's episode is Cathy Kincaid's The Well Adorned Home: Making Luxury Livable. There may be a second post/episode inspired by her book as she shares an abundance of inspiration, but these are the first ten takeaways that captured my attention.
Advice from Cathy Kincaid:
"Everyone wants to have nice things, but houses are meant to be lived in and I'm insistent they feel cozy and appropriate for clients and their lifestyle."
Buy the best you can afford - furniture, design elements or accessories - not for investment or resale projections, but rather for quality and timelessness.
Lighting sets the tone and determines if there will be a cultivated inviting ambiance - mirrors and chandliers are included in lighting as they cast their own light in their unique way.
Edit, edit, edit
"Take time, relax and enjoy the work"
Create some tension with color and discover how to match colors imperfectly, creating some tension.
Let's take a look at 10 decor ideas discovered in Cathy Kincaid's new book. I have included a handful of images from the pages, and I have a feeling there will be another episode including even more of her expertise.
Be sure to tune into the podcast episode for more conversation on each of the following ten ideas for simple, yet significant decor ideas to add luxurious touches to the home.
1.Add classic moldings to the room to raise the ceiling (so to speak) and incorporate a regal touch
2.Expand a small space by using one pattern throughout
"Most people think that pattern will overwhelm a room. That can happen if a pattern is used piecemeal, but the opposite is true when there's continuity." — Cathy Kincaid
3. The Power of pairs
Especially in small spaces, to avoid the cluttered look that can happen with too much eclectic charm, include pairs of chairs, nightstands, etc.
4. Balance pattern and solids
If the walls have a statement patterned wallpaper, choose solid upholstered furniture and visa versa.
5. Choose comfortable dining room chairs (i.e. upholstered ;)) to encourage your dinner party guests to linger.
6. Select bespoke lampshades to add a signature touch.
7. Include a luggage rack in your guest room
Often our guests room is smaller than other rooms, or the closet is already being utilized. Adding a standing, foldable luggage rack conveys a warm welcome in a functional way.
8. Include some open shelves in the kitchen to provide ease of access for frequently used dishes, oils and spices.
9. Convert a beloved table into a kitchen island or work space by adding either a cutting board top or marble top to the surface.
10. Layer rugs on top of one another to make the room feel larger
Place a neutral rug on the bottom, which will be the largest, and then a print or pattern that is smaller on top.
As I go about examining and considering how to add my own signature to my new home, as well as follow Cathy Kincaid's advice to make sure it creates a cozy home that fits with my lifestyle, I look forward to sharing what I discover. Click here for Part Deux - 7 Décor Ideas to Add Signature Simply Luxurious Touches to Your Sanctuary
~ The Well Adorned Home: Making Luxury Livable by Cathy Kincaid
---
~SIMILAR POSTS FROM THE ARCHIVES YOU MIGHT ENJOY:
---
---
---
Petit Plaisir:
~The Great British Baking Show, Season 10 (Netflix!)
---
Sun, 1 September 2019
259: Talking Fall Trends to Invest In & Shopping NYC with Style by Tiffani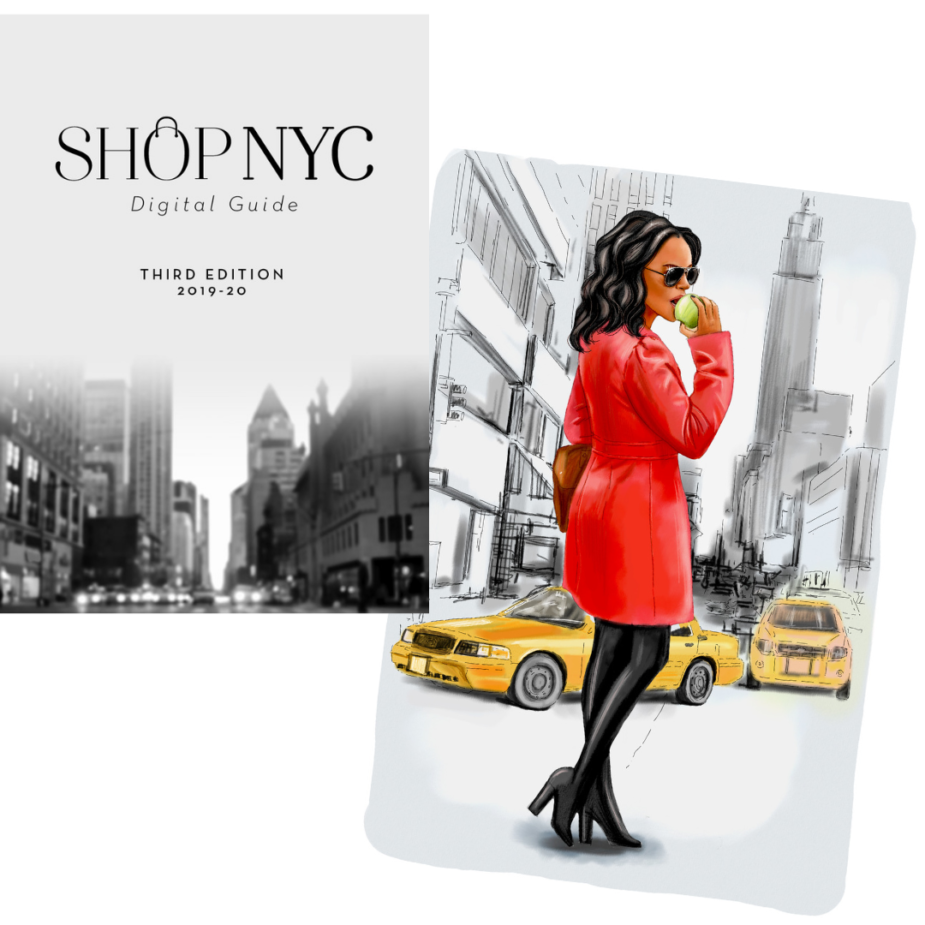 In today's premiere of Season 6 of The Simple Sophisticate podcast, personal stylist Tiffani from Shop NYC joins me to talk about the fall season fashions worth investing in, her work with clients, bridal trends, her new and updated Shop NYC digital guide and three books she highly recommends reading.
Links to designers, brands and books discussed during the episode:
The RealReal — online designer clothing at consignment prices
Maje — a mid-range French clothing site
Books Tiffani recommends:
Learn more about Tiffani and her stylist and concierge services as well as purchase her SHOP NYC guide 2019/2020 on her website: shopnycinfo.co and stylebytiffani.com.
Social media:
~SHOP TSLL's Fall 2019 Shopping Guide (released yesterday!)
---