Sun, 24 March 2019
32: The French Capsule Wardrobe: the 14 essentials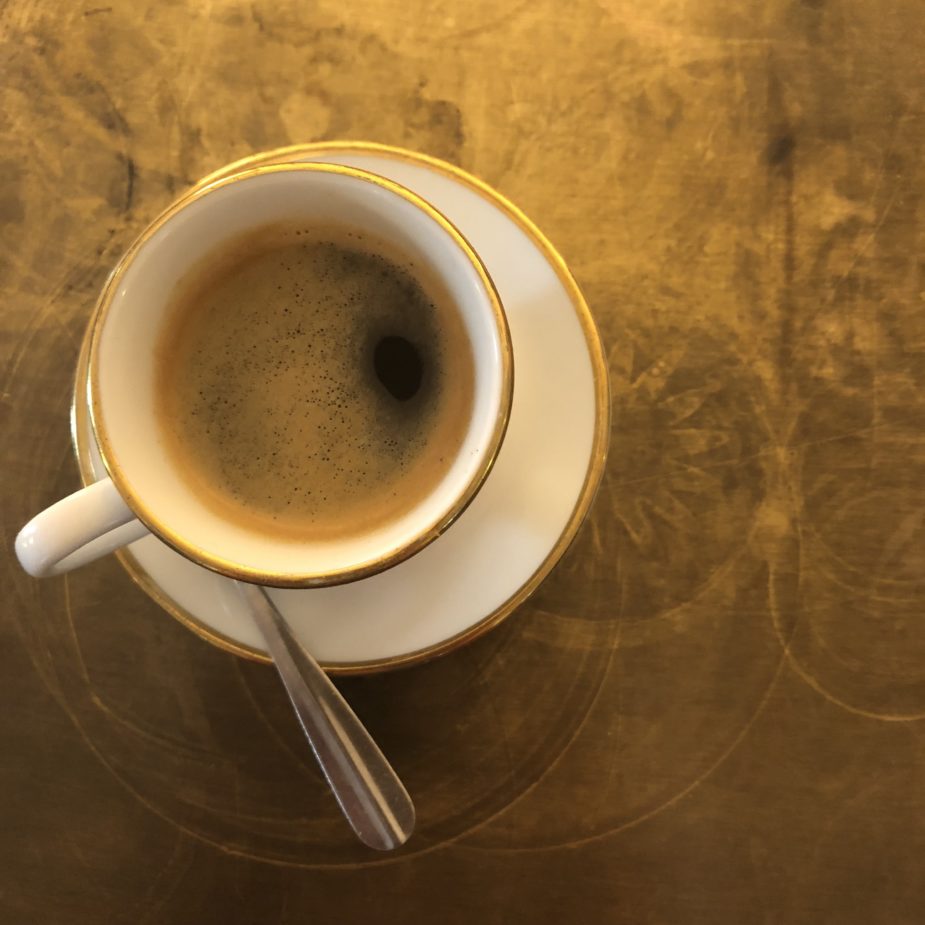 Let's escape to France for a moment, at least for the duration of today's episode. :)
Today's episode is a re-airing of one of, if not the top downloaded, read and listened to episodes if including YouTube and Pinterest. More new readers learn of TSLL blog and the podcast through this episode than any other source. And since the next new episode of The Simple Sophisticate is scheduled to air on Monday May 20th, I wanted to bring it to readers and listeners attention.
Originally airing during the first season (currently we are in season 5), epissode #32 - The French Capsule Wardrobe: the 14 Essentials, has a plethora of images paired with each essential to offer sartorial inspiration.
So without further ado, click here to read the full show notes of episode #32.
~Love TSLL's French-Inspired podcast episodes? Check out the currently 34 French-Inspired episodes in one spot.
~The Simple Sophisticate, episode #32 (top archived episode), replayed. The original episode aired on April 6, 2015 - view the detailed show notes of this episode here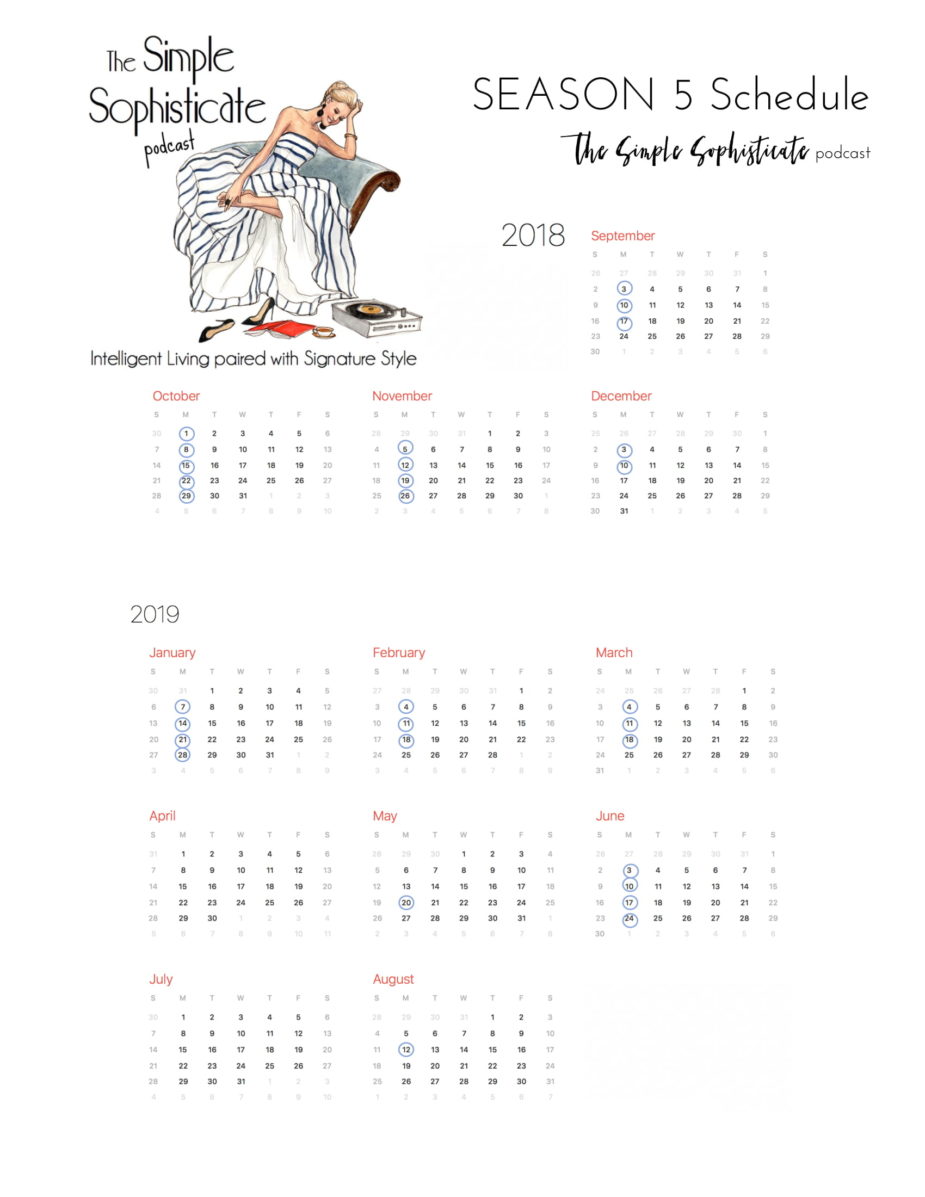 ~TSLL's first annual British Week is coming! Mark your calendars for an entire week of posts, episodes and giveaways all inspired by the great country of Britain: Sunday May 19th through Sunday May 26th.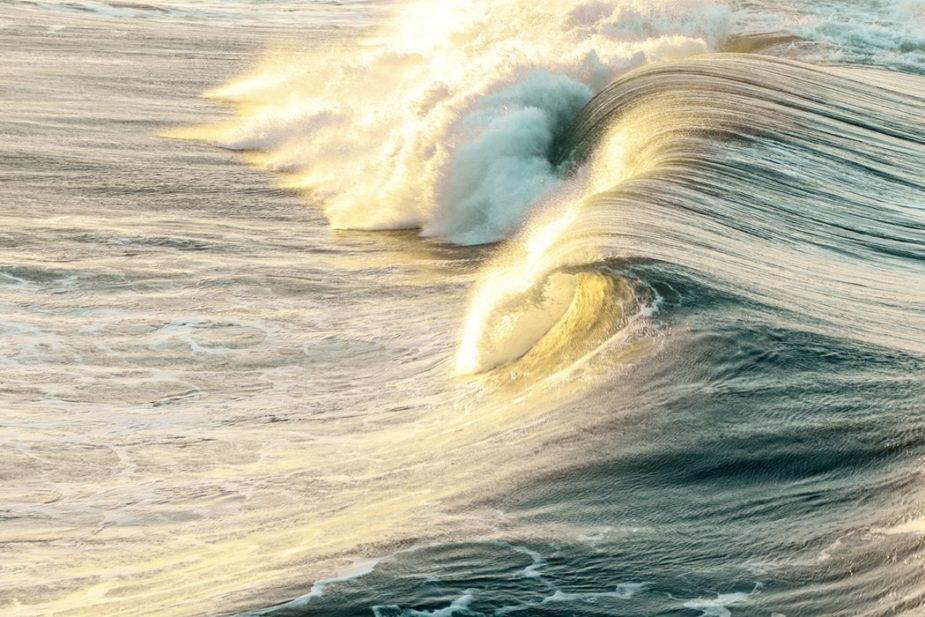 ---
Sun, 17 March 2019
251: Celebrating the JOMO and Enjoying Your Unique Chosen Journey of Life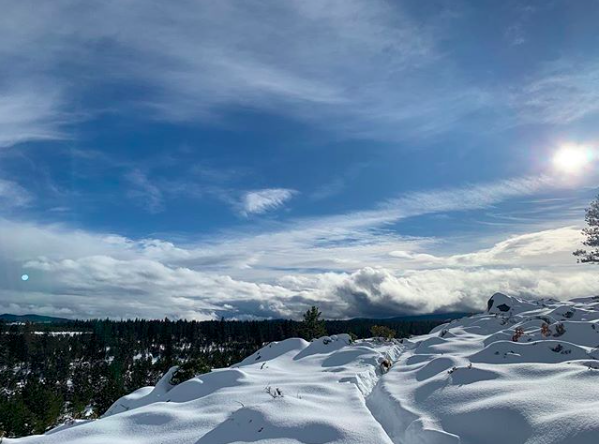 "Most people are in a constant state of falling for whatever the most interesting thing is. Falling for whatever the most popular person is doing . . . This introduces the endless cycle of constantly 'shopping' for experiences. An endless search for novelty, hedonism, and just a dash of escapism. Because they do not conduct the orchestra of their own lives, they search out the best possible maestro to do it for them." —Eric Brown, High Existence blog, article "Conquer FOMO Forever: Embracing the Joy of Missing Out"
The simple creation of an acronym such as FOMO (the fear of missing out) creates exclusivity. Consequently, creating yet another acronym to combat it is hypocritical as it too requires one to know the meaning without being told, but it was the apprecation for pushback on the former social media acronym that I applauded as while it may have been designed to speak about the current moment one is posting about, it is a celebration of living one's life with courage, thoughtfulness and clarity.
The quote above speaks to social influence of a mass population: If we don't know what to do, at least we know if we follow along, we will not be left out or behind. As I mentioned in the introduction of my first book, the only maestro that will create a fulfilling life for each of us is the one we see in the mirror.
But taking on the job of being the maestro is frightening, intimidating and brimming with uncertainty if our journey doesn't emulate the crowd's.
But it also opens the only door that will lead to joy and thus true contentment.
When we make decisions from a place of fear, we are not in the driver's seat. And in order to remain in the car, so to speak, we don't have our hands on the wheel and must go along with with the journey someone else is navigating. We don't have the opportunity to respond to our curiosities, something we see out the window that grabs our attention unexpectedly or even stop at the rest stop when our body needs a break.
When we give fear the driver's seat, we may live, but we have given up the opportunity to live well. Because only we know what is inside of us, consciously or unconsciously, that wishes to be realized and shared with the world. And if the form that it takes is at odds with society's "approval", then there will be great pressure to conform. But by living a life ascribing to FOMO dictates, we lose the opportunity to experience true joy.
The Benefits of Choosing JOMO (the joy of missing out)
When we understand how to cultivate joy in our lives, we come to realize as Eckhart Tolle teaches, that joy is found within us, whereas, pleasure is found outside of ourselves. Therefore, when we choose to live a life of joy, we can experience said emotion which is equivalent to contentment, every single day whether we are doing what the masses are doing or not.
~Read a detailed post on The Difference between Pleasure and Joy
We can be happy for others when they do what they enjoy doing and all the while not feel envy or jealousy as we have discovered how to cultivate our own joy in our lives.
The key, as with everything when it comes to living a fulfiling life, is to begin with getting to know yourself (discover how in TSLL's 1st book and captialize on what you learn with tools shared in TSLL's 2nd book). Such knowledge remedies what the quote above shares in the reason so many people gravitate and fall into following due to the FOMO: We don't exactly know what to do, so we do what others are doing.
So much of historical trends, societal expectations and norms are fertilized with the constant sprinkling of FOMO. However, if you choose to live a life inspired by the JOMO, your journey will be like no one else's even if it has similarities at times to others living now or in the past.
Reading a recent post of Garance Doré's (which has since been removed, as to why, I am not sure) , in which she speaks about the limiting clichés that American society attempts to place on women, and men as well, based on their age, relationship status or whether or not she or he is a parent, she offered inspiration for celebrating as demonstrated by where she finds herself along her journey - being single, something she has stated is the first time since she was 13, and being child-free at 43, - advocating for society to embrace the variety of ways women and men can live, and live well, while being themselves sincerely, relinquishing the games, the disingenuousness and instead, liberate ourselves.
When we let go of the societal clichés and refuse to let the culture berate us emotionally for not cowering and acquiescing, we cast off the doubt society would have us put on ourselves and the life journey we have discovered to be aligned with our unique strengths and cultivated skills.
Such assumed clichés of desperation if one hasn't chosen to be married or is no longer married at a certain age or has chosen to live child-free or is without children at a certain age, is the tool society attempts to use to limit people, confine them and attempt to guilt them into being what it wants and supposedly understands. In other words, it wants you to be less if for some reason you have elected not to follow what society applauds collectively.
Modern men as well as modern women perhaps are going through a struggle of consciously letting go of society restraints, and upon doing so, are setting themselves free to be who they fully are and can be, thus strengthening society as a whole if all people recognize the vise grip that unconsciously wanted them to stay within the confines of societal expectation.
It appears to me that a movement is strengthening as more modern women and men are exemplifying lives of being content within themselves and bringing calm and acceptance to those around them without tossing aside their boundaries when society pushes back.
When we refuse to follow because it doesn't align with our sense of well-being, we begin to lead ourselves along a more authentic path that aligns instead with the person we enjoy being and we begin to build a life we are enthusiastic about living each day. And it is in such a moment that we reach the state of JOMO.
Funny enough, it is by sort of an accident, that we do lead, but it is not a leadership by force, but instead with organic inspiration.
The world will always change, evolve and continue to try to suggest what is better or preferred or "right", but it is with an open mind and curious attitude dedicated to continuing to learn that we can recognize what is an aha moment and what is a "thanks, but not for me" idea.
When we understand ourselves, but also how the world moves, gets along, and how it has done so in the past, including the knowledge of social, psychological and economical motivators, we can observe, contemplate and feel confident in how we will move with or speak out (either with our actions or our voice) against or suggest or model a new or adjusted ideas that has not yet been introduced. Such is the case with JOMO. A simple concept, but a 180-degree shift in perspective of what had been put forth as the motivation for leading one's life.
Specific examples of living a life inspired by the JOMO:
A modern woman or man embracing JOMO understands . . .
. . . there will be pressure from society to conform, but when we recognize it for what it is — ignornace, fear of the unknown, a want of power or control over another — we can say no confidently, liberating ourselves and others.
. . . romantic love is not the only rich, nurturing, kind, respectful, enriching love that is available to welcome into our daily lives.
. . . respecting others, no matter how little or significantly they play a role in our lives, is an exercise in respecting ourselves as well. This understanding requires us to communicate clearly and without falsehood or insincerity. And it also recognizes we may have to correct ourselves as bad habits and defaults take time to change, especially if society has rewarded us for behaving disrespectfully (either in subtle or not so subtle ways).
. . . loaded language is a common way for societies to nudge (or guilt) individuals into ascribing to a particular way of living (i.e. "childless", "unmarried" - both include a negative connotation in either the suffix or prefix to suggest something is lacking). It is when we live more consciously, welcome more knowledge into our lives about the constructs of society, why they were put into place, we can recognize the defaults others may fall into unknowingly when they use such diction in conversation.
. . . meeting, engaging and conversing with people - men or women - during our everyday lives can be a bright moment. Simply being friendly and sincerely engaged in the exchange is a reflection of who we are as a person and not of a wanting something more than the current moment which offers friendly human connection and kindness.
. . . the potential the future holds upon recognizing and refusing to be limited by the confines of societal expectations and savors the present moment in which they find themselves as they, by simply living a life of joy, can model and inspire others to feel comfortable to do the same.
Enjoying the journey moving forward
A modern woman need not be defined by their romantic relationship status or parental status (neither should a modern man, but fewer stigmas are attached to men as opposed to women in our current culture). Welcoming love into our lives, good, real love, is available in so many forms and for each of us will follow its own timeline. It begins with a love for the life we find ourselves in at this very moment — not wishing for something more or fearing we are missing out if certain events or outside opportunities don't present themselves "on time".
Love, and thus a discovery of joy, is available via a multitude of avenues and communities. Explore, embrace and nurture where the love is in the journey you are on at this moment because it is uniquely yours and most certainly worth celebrating.
Petit Plaisir
—Queer Eye, Season 3 premiere, Netflix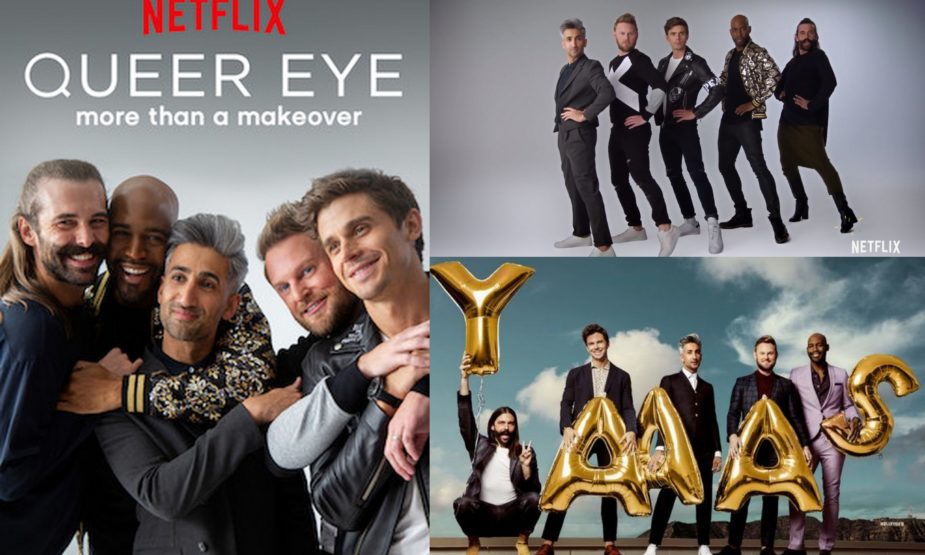 ~The Simple Sophisticate, episode #251
---
Sun, 10 March 2019
250: How to Create a Beckoning Sanctuary That Reflects Your Journey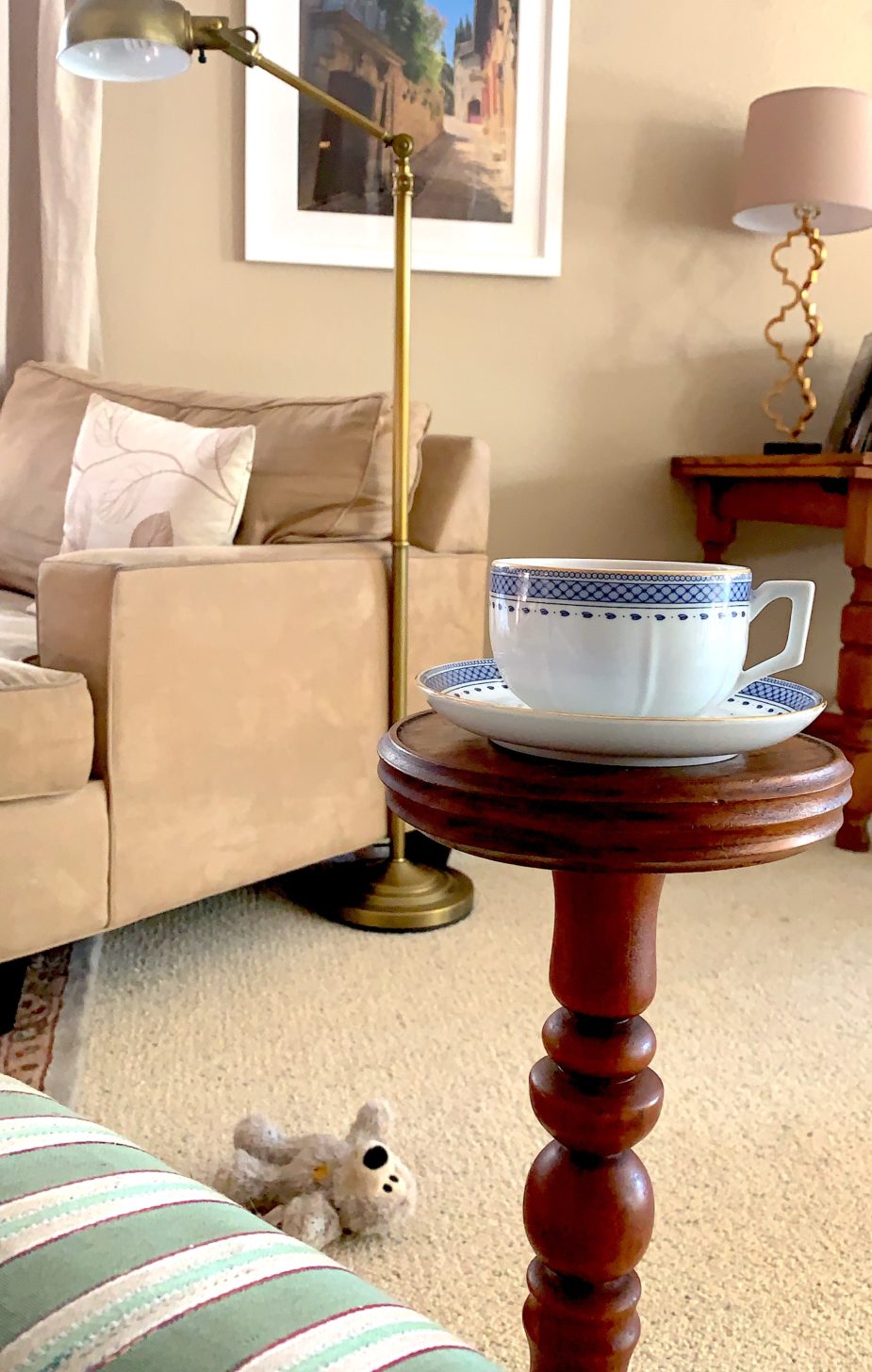 "Never decorate all at once. 'When you do it all at once, you make mistakes,' explains Fredéric Amico. Take your time trying out different pieces, and never settle." —Architectural Digest's Clever (new online destination for decor ideas, quoting French actor and artist Fredéric Amico (view his Paris loft here)
Our wardrobe, our mind, our relationships all ebb and flow, grow, migrate, wander and progress as much as we choose to let them, and our sancturaries need not be any different.
Reflect upon your childhood bedroom and the first time your parents gave you permission to decorate it as you pleased - paint color, linens and all (or maybe you took the initiative all on your own). Then graduate to your first home away from home - perhaps your dorm, perhaps an apartment. Then remember the next home and the next as your life began to unfold.
I can remember vividly during my junior year in high school wielding a paintbrush, ushering in a double bed, selecting the wallpaper for the accent wall and reveling in my very own "grown-up" sanctuary. Then college arrived, and it was with my first apartment sophomore year that furniture was needed, and much was cheap and yard sale must-have finds, but there were treasures that I brought with me from my childhood home - that black rod-iron bed, dishware found at an unexpected estate sale, pictures that held dear meaning. And then the first "adult" apartment during graduate school, living on my own - daring to paint an entire wall red and framing everything in gold. It reflected my choice at the time, and having a choice and a home that was all my own, felt liberating. Never before have I painted a wall red - it took three, at least, coats to make it as I had hoped. But I don't regret it for a moment.
Since then, the homes I have rented or owned have been unique unto themselves, but one detail always remains constant, the woman living within the four walls - me.
Even so, each home of which my paycheck has paid the monthly mortgage or rent, has gradually evolved to reflect more of what has shaped me and influenced me and inspired me to become the person I am today. And as much as we, okay, maybe this was just me, moreso especially in my earlier years of homeownership, may want our homes to come together immediately to reflect the aesthetic we desire and see in our mind's eye, our most authentic sanctuary will be a reflection of patience, of thoughtfulness and of careful selection.
Not all of us have the luxury of being able to live in a home we love for decades, and others might state that it is a luxury to be able to move frequently based on curiosity and opportunities, but either way, we can take what means the most with us to our next home. So that no matter where we go, our journey can be reflected within the four walls of our sanctuary.
Today I'd like to share with you ways that you can begin to decorate your sanctuary to not only reflect your journey which will offer comfort and confidence each time you cross the threshold, but also be welcoming to most importantly the inhabitants, but guests who are invited to visit as well.
In last Wednesday's post, I shared eight small, but unique ways to add your signature to your sanctuary, many of which, as you will discover, reflect my journey thus far over the past 40 years. And today I'd like to share less of the specific things to include and more the concepts to consider when deciding what should hang on your walls, fill your rooms and welcome you home.
1.Does it warm your heart and lift your spirits?
Ask yourself this question when deciding what pictures, paintings, souvenirs, etc. any item that doesn't perform a function, but rather only adorns a wall, tabletop or shelf, to display.
Being reminded of what you are capable of, being reminded of the love that was felt and expressed, being reminded of a dream that came true, all of these reminders are helpful and healthy to have in your home especially on those days and during those moments we need comfort and confidence.
2. What function does it provide?
Being clear about the function that an item provides - literally or figuratively (i.e. a candleholder, a vase, a settee, a bench (literal); painting, particular coffee table books, throw pillows (figurative) — clarifies in your mind why you are considering it for your home. If the reason is because it is the color of the year, or my favorite influencer has one, unless your signature for decor is trendy, perhaps find a deeper purpose for welcoming it into your home. But if instead, the reason is to provide warmth, to lift my spirits, to hold my favorite bunch of flowers and fit perfectly on that particular tabletop, then by all means, welcome it into your home.
"Have nothing in your home that you don't know to be useful or believe to be beautiful."—William Morris
With points #1 & #2, it may appear that I am simply further describing what William Morris has taught decorators for years, and if your interpretation of the quote is similar to mine, then you are in good company, but for me, it goes deeper. What does beautiful mean?
Beautiful must go deeper, beauty can only be present if it fits the two criteria above in a more visceral part of our well-being. There are many items that are beautiful - from traditional to modern designs, art that speaks volumes from contemporary to acclaimed icons, but if it doesn't mean something to you, if it doesn't have a story as to why it spoke to you, then let someone else welcome it into their home.
I am continually editing my home, just as I am my closet, and with more evaluation, comes more removal of items that were bought at the spur of the moment, out of preceived need. Gradually, those items, if they don't possess both of the criteria above, are replaced by items that do, and the home's decor begins to feel more symphonic.
Speaking of symphonies, there is more criteria to consider when bringing it all together in your home.
3. Cost per true value
Similar to cost per wear, but slightly different, cost per true value is how much it costs to acquire the item while taking into account the value it will add to the overall quality of life over the amount of years you expect to own the item.
In other words, the antique dining table that costs $1000 and would fit perfectly in your dining room. No more need for separate tables, more dinner parties, more opportunity to share your passion for cooking and your partner's passion for convivial conversation about the guests' favorite topics. Many would way this is priceless and others would say you can do the same thing around two nondescript tables pulled together, but this is where the decision will be different for each person: What do you want to invest in? What is it that brings you and those you love great enjoyment and peace of mind?
Some of the items we bring into our homes will be treasure finds for pennies of what they are actually worth, or maybe not worth anything at all to anyone else, but priceless in our eyes. Whatever you choose to invest in monetarily, simply remember to ask the "cost per true value" question and answer it for yourself. No one else's opinion (unless they are paying for it or a partner in the household) should matter.
4. Consider the decor that spoke to you on your travels
So many of TSLL readers/listeners of the podcast are travelers to all sorts of amazing places, large and small, far and near on the globe. Often it isn't until we see, and then sometimes live with temporarily through staying in vacation rentals, a particular decor idea that we realize how excellent of an idea it is or how much it makes us feel at home even when we are far way.
As I shared in my post last Wednesday, one decor idea I would have never known about or considered was to use linen tablecloths as curtains. Perfect! And with my love of linen as it reminds me of France and my travels to the south and north of the country, the curtains I now have in my home not only serve a much needed function, but they also bring back fond memories.
5. Does it tell a story that you want to welcome into your home?
I have an antique English draw-leaf table that was the first dining room table I ever owned (you can see a bit of it in the above image on the far right). I purchased it in college after saving up $400 for it and have had it with me ever since (here is a similar one from One King's Lane). No matter what size my home, I have always made a spot for it. Currently, it holds my record player which suits it perfectly as it brings the music and the news into my home.
As well, a chair from an individual who you knew or have known and simply remembering who they are makes you smile when you look at the piece furniture even if there are a few tears in the upholstery is a keeper.
Not everything in our homes will have long stories that will make your heart smile, but gradually, once we have what we need to live sufficiently, we can be thoughtful and careful about what we wish to bring into our sanctuaries. Often it actually becomes easier because we know precisely what is not only needed but also what would be cherished.
6. Include custom art or upholstered items with beloved fabrics from your travels or the past
Whether you are a painter or someone has painted or illustrated something for you, framing it gives you an original piece of art. Playful or serious, seasoned artists or first-timers, the art we display can share a glimpse of your story to those you invite into your home as well as remind you of what you care most about.
As well, choosing to upholster old furniture, or cover pillow or make blankets with fabrics found like traveling or found like going through your family's attic are unique and signature ways of adding a decor idea that can't be purchased in a retail store.
Transforming a house or an apartment into a home is a creative journey and revelation of our truest selves in many ways if we want it to be. Recognizing the power of communication and comfort and confidence that can transpire simply with the decor choices we make is a tool we can put in our toolbox to improve the quality of our lives. It is a process that requires patience, but one day when you least expect it or aren't looking for it or trying to achieve it, you will find yourself sitting in that one particular spot in your home, passing the time doing something you love either on your own or with someone you love and you will feel the most at home you have ever felt. Such a feeling is not because your home is complete (it never will be), it is because you have curated a space that enables you to relax, recharge, share yourself without saying too much or saying just the right amount in each room of the home and knowing you did what you could with what you had.
It is my hope that you experience such moments often no matter where you are along your journey. Because, if my experience has taught me anything in each of the homes I have inhabited, it is possible and it only gets better with each step forward along the journey.
~SIMILAR POSTS YOU MIGHT ENJOY:
~21 Parisian Decor Ideas from Ines de la Fressange's New Decor Book, episode #228
~22 Tips for Creating a Grown-Up's Living Space
~How to Create Surroundings for Everyday Contentment, episode #219
Petit Plaisir:
~Mary Berry's Country House Secrets, four episodes on BritBox
~learn about each episode here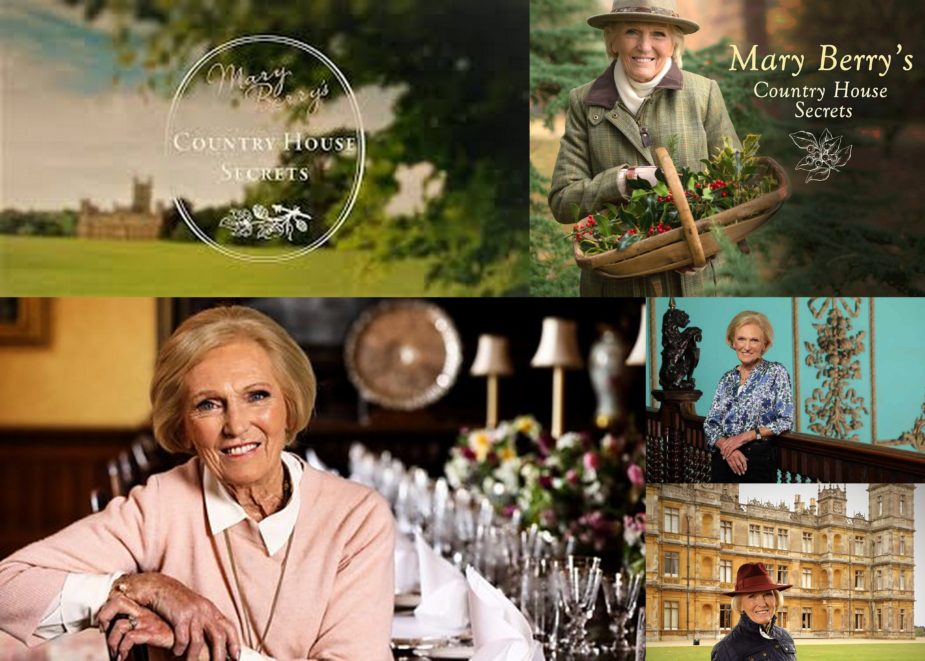 ~The Simple Sophisticate, episode #250
~Image: an everyday moment captured in my living room, complete with a dog toy left on the floor - learn more about the photo in this post.
---
Sun, 3 March 2019
249: A Lesson, for Women Especially, to Learn Sooner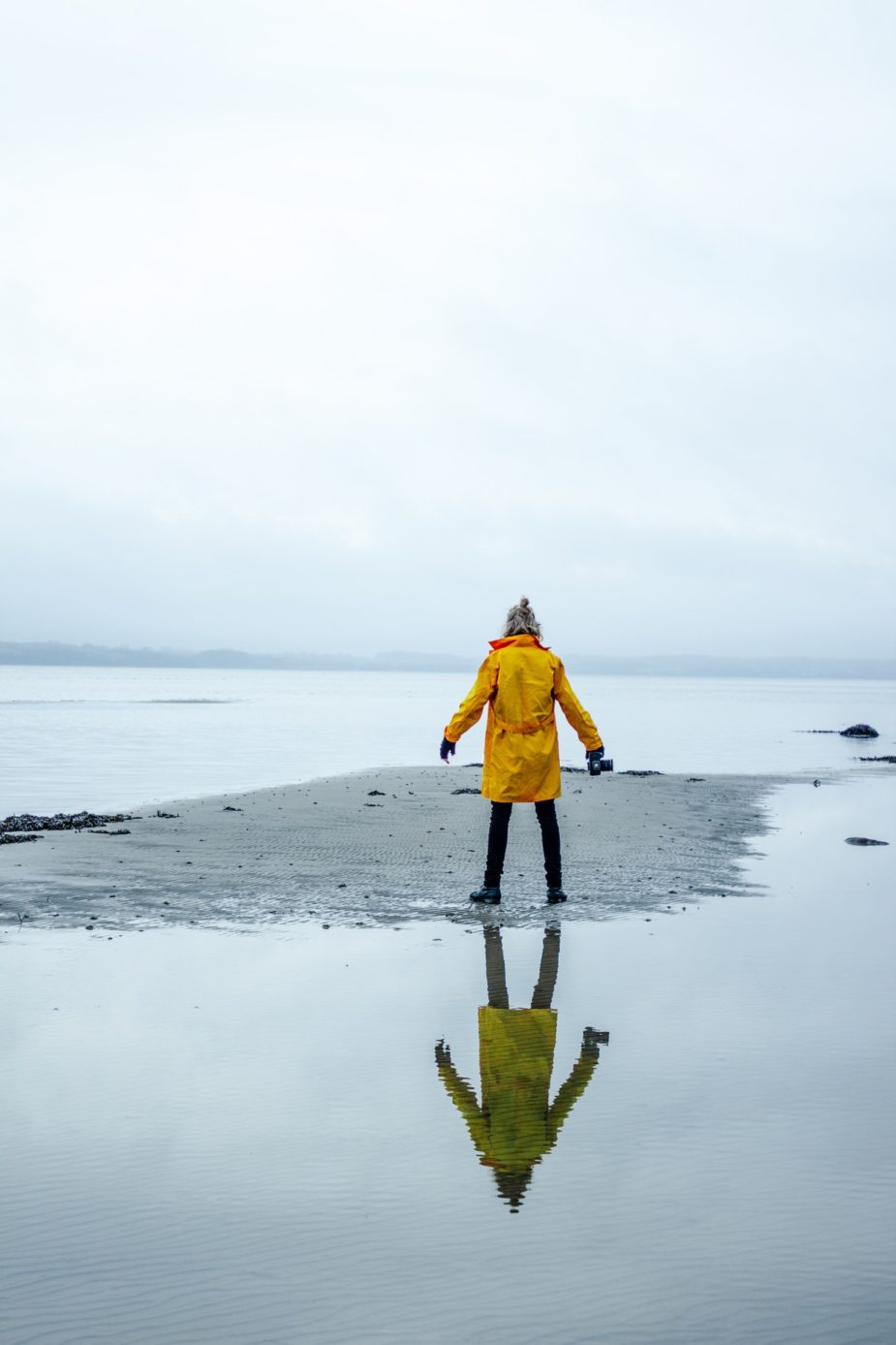 Oprah: What is a lesson that took you the longest to learn that you kept repeating and it kept showing up wearing a different something, but was the same lesson?
Julia Roberts: I think we as people, or as women, or me just myself who I am in this world that I make myself less for someone else to feel more of whatever that "thing" was.
When I heard Julia Roberts share with Oprah on her podcast Super Soul Conversations this past October the lesson that took her the longest to learn, it struck a chord. Actually, having seen the above Instagram post on Oprah's feed prior to the interview which prompted me to download the episode (airing on October 23 & 24 - it's a two-part conversation), I finally felt I had found a word for what I had been doing for quite some time in my life but couldn't understand what it was and why it was causing me so much frustration.
Shrinking, unconsciously becoming less of who we are so that others feel more comfortable, either to avoid confrontation that is unwarranted, but still we choose to prevent it from occurring by not being our full and awesome selves, or by not partaking in a life path because we don't want to upset others or deal with the push back, can become a habit and mistakenly become accepted as who we actually are.
The habit of shrinking is something I became accustomed to for a long time - with my family, with my friends, in relationships - but thankfully, I find myself in the past 5-8 years refusing to do so, and the blessings of this conscious choice have been beautiful - primarily, a sense of peace and tranquility within myself which is especially felt when I am in own and only company. And more importantly, I have begun to find people who accept me for who I truly am, and have been more keen to gravitate to others who as well are being themselves and do not ask or expect or want me to shrink.
A common reaction to onlookers or individuals who have interacted with those of us who have become conditioned to self-select to become less is that we are 'too much of ourselves'. In other words, arrogant. They skip over the observation of one simply being confident and jump to, she/he is too confident. Too full of themselves. But what they are really communicating is "I am not comfortable with you not being who I want you to be or what I am used to you being". And often, it is women who when they choose to let go of being less, receive the comment from others of being 'too confident'. I rarely hear this about men who are confident, and even those men who are well into the arrogant tier of confidence. Nope, primarily women. And this is what is known as social conditioning.
Even more unfortunate, it is often women, but men too, if they haven't been conditioned or around women or any individual who is not adhering to what they believe to be 'their societal role' , they will push back. The irony is, if they are women pushing back against women, they are pushing themselves down as well.
What does 'refusing to make yourself less' look like? Certainly, women can step into the realm of arrogance and go beyond simply being confident just as men can, but too often we fear this misstep and thus never even dabble or try to exude our confidence of being exactly who we are. And being exactly who we are is what the world needs.
How to Be Your Full Self, Not Less, Not More
1.Understand what true self-confidence is
To possess and exude confidence is to establish a "firm trust" with someone else as defined in the dictionary. In episode 5 of the podcast, we detail how to gain confidence and why it is invaluable, an episode inspired by the book The Confidence Code .
And it is imperative, that in order to not convey arrogance, but rather confidence, you refuse to fake it. In other words, let go of the life advice maxim that seems to be quite ubiquitous - "fake it until you make it". If you fake it, you overstep, you don't have the credibility and people will not trust you. The goal is to gain authentically other people's trust, which means, you need to be you and do what you love and what comes naturally, where you find your flow and where you acknowledge others' strengths and successes, where you recognize new ideas and thus adjust your ideas. Being adamant is not being confident, especially so, if your stance on any issue needs to be adjusted as new knowledge is put forth.
In other words, excluding true confidence comes from showing, not telling. Simply put, our actions, how we carry ourselves, how we handle difficult situations, how we prepare for our projects/conferences/speeches/etc., how we respond to questions when asked, when we engage in conversations - what it is that we share and how we speak - our tone, listening skills, responses, etc., how we go about our lives when nobody is necessarily watching, etc.
Confidence is gained from continual growth, a bit of vulnerability to put yourself out there and show your strengths, but also a recognition that it is in your actions,, that build upon themselves to build trust with others and to demonstrate to yourself that yes, what you have to offer is valuable, but first you must acknowledge this truth to yourself.
2. Let go of the need of wanting everyone to like or approve of what you do/say
Become more comfortable walking away and not taking it personally when someone doesn't "approve" of your behavior, ideas, lifestyle, etc. First, this is where having confidence will help strengthen your resolve to not be so shaken when someone speaks ill of you or your work. Second, this doesn't mean constructive feedback shouldn't be considered. After all, in order to grow, so long as the source who is relaying the feedback is trusted, credible and wishes only to help, not tear down what you have put out into the world, consider their feedback.
On the other hand, whether it is with relationships, career pursuits, lifestyle choices, or political ideologies, while we may intrinsically want others to like us, agree with us, go along with our ideas, accept us, date us, marry us, hire us, vote for us, etc., we want them to like our full self, not a version of what we think they would accept. Because in time, we will no longer be able to stay confined inside the box we have initially put ourselves in and the other has accepted that we stay. Our breaking out will come in all different forms - getting angry, ending a relationship, etc. - but rest assured, it will come eventually.
3. Find the courage to be vulnerable
The most frightening part of being our fullest selves is knowing that there is a possibility we will be dismissed, rejected, ignored, laughed at, simply not accepted for who we are. But the comfort, the safety net so to speak, is the self-confidence we have built up and take with us everywhere we go.
If you understand your self-worth, which has been with you since the day you were born and will be with you your entire life, you know that you have immense value that the world is fortunate to have. In 2011, I wrote a post sharing 10 Ways to Strengthen Self-Worth and one vital point shared was that "we all have self-worth; it's a matter of finding it within ourselves. Once we accept and acknowledge, and know, that we are worthy, the amazing journey of finding our purpose, of discovering our passions and living our most fulfilling life can really begin."
Once you acknowledge how awesome you are all on your own, those rejections, those negative responses that none of us are seeking, will more easily become a part of the past and roll off your back. But first you must establish your self-confidence.
"It's no surprise that confidence is the foundation that makes it okay to be vulnerable. It's the layer of self-trust that allows you to take a few bricks out of that wall and know you'll be okay, to really show up and to show others who you are. Real, natural confidence is trust rather than second-guessing. It's congruity rather than compartmentalization. It's ease rather than resistance." —Steve Errey, a confidence coach
If you are someone as well who has felt they have had to shrink themselves in order to live life, then you know how uncomfortable and confining it can be to live such a life. Such experience is not wasted because now that we know how to become our full selves we can make sure we don't expect others to shrink or become less around us. With empathy we can make sure this harm to others doesn't continue - to women or men. But we must stand strong in our full selves and become comfortable with walking way, communicatively clearly, but with clarity and calm certainty and recognizing that these are both skills - the shrinking to be less and the expanding to be our full selves - and so while it took time to learn how to shrink, it will take time to learn how to be fully who we truly are out in the world.
For me, there are three aspects that are the most difficult part of being fully who I am: not holding on to the past of how I have been treated by the same people I am trying to be fully myself with and bringing unhelpful rash and reactionary emotions with me (while I have walked away from those I could, sometimes we don't have a choice as we either work for or with them or are related to them and see them at holiday occasions whether by our own invitation or not); letting go of the guilt that had been instilled by society for being stronger than it wanted me to be - whether that guilt was exhibited by having a voice, an idea or letting someone go; and lastly, believing in what I wanted to bring to the world more and considering the certain critics that will inevitably arise less.
As you can see, it takes time, and awareness of what is most difficult for each of us, but we each can attain the place of being fully who we are each day and moment of our lives no matter who we are with. And in knowing this, we can support and nurture others who are daring to take this brave step to be themselves and encourage them, not laugh or limit or dismiss, so that we all rise to our best selves. However, it starts with supporting yourself and giving yourself permission to be exactly who you are. Just be you. And in your being, you will dazzle, amaze and find the people who delight in exactly who you are. Trust your journey.
Petit Plaisir
—Agatha and the Truth of Murder, on Netflix
starring Irish actress Ruth Bradley as Agatha Christie at the age of 36 as her marriage to Archibald Christie was coming to an end.
Set in December 1926, during the 11 day period in which the novelist went missing. The movie is a fictionalized version of what might have happened.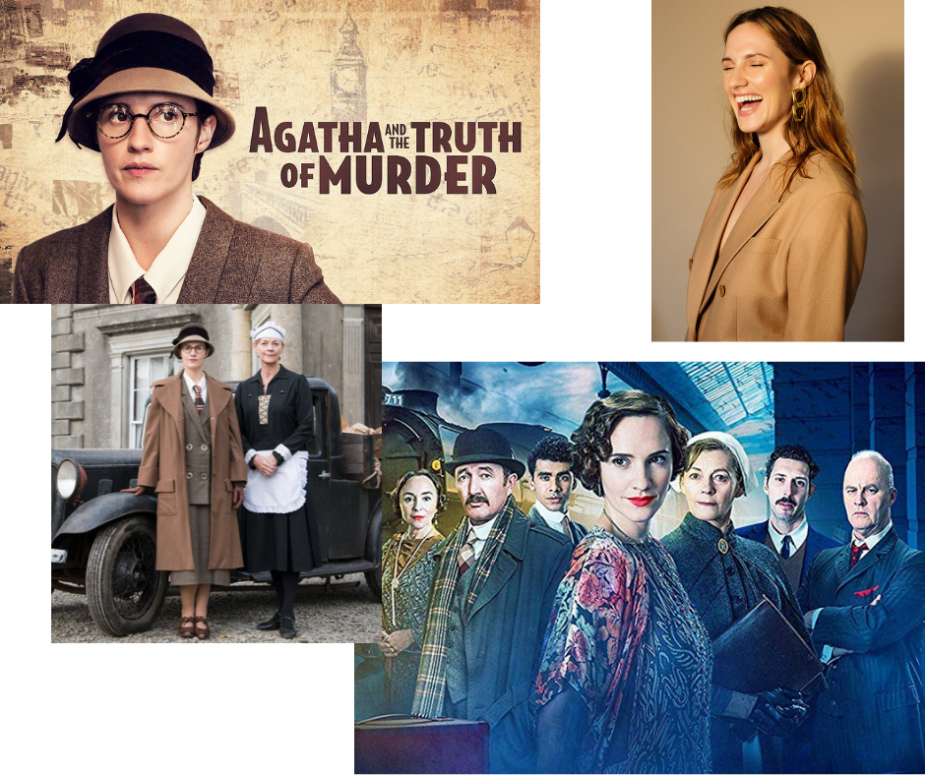 ~The Simple Sophisticate, episode #249
---