Mon, 26 February 2018
197: The Many Benefits of Listening to Classical Music
~The Simple Sophisticate, episode #197
As a young girl I took piano lessons, and I will admit, it was not the greatest joy of my life. A timer would have to be set for me to sit down for even 30 minutes to practice, and even then I would get up from time to time to check and see how much more time I had to play. So, no, I was not someone who found joy in playing; however, when my mom would sit down and play and let the notes ring melodically throughout our home, I thoroughly enjoyed listening. We still have that piano, and from time to time I will get the opportunity to hear her play and watch her fingers dance across the keys. There is a tranquility that is shared when such harmonious tunes without lyrics are played. To my ear, it is quite peaceful.
Perhaps that is why as well, I am drawn to jazz, as I do prefer music without lyrics when I am working, relaxing and simply going about my day. I enjoy bringing my story to the notes, rather than hearing someone else's. Perhaps that is a lack of imagination on my part, but when there are no words, the rhythm is mine to dance with and let my mind wander.
Having always loved jazz since I was a teenager, I have since begun to welcome more classical music into my life and regularly beginning this past fall as I shared in this post (episode #187). Many of my students over the years have been actively involved in the symphony and orchestra, and successfully so, so I do find myself learning from them as I am by no means savvy when it comes to music.
1. Reduce stress
If you find listening to classical music relaxing, then it can reduce your stress levels. Upon listening to classical music, your body releases "pleasure-inducing dopamine and inhibits the release of stress hormones, all of which generates a pleasant mood". Now, the key is to understand what you find relaxing, make it a regular practice and observe your body and mind relax which will then enable you to think more clearly and thus make better decisions.
2. Increase your ability to think abstractly
The Mozart Effect, as it was coined in 1993, was discovered by Dr. Gordon Shaw of the University of California-Irvine to cause a temporary spike in an individual's IQ after listening to Mozart. While the findings need to be clarified: no, listening to Mozart doesn't make you smarter, but it does, Shaw states, "warms up the brain's ability to think abstractly".
3. Heighten EQ (emotional intelligence)
In 2001 Southern Methodist University shared their findings of their study revealing participants were more "expressive and effusive with their comments, [and] . . . more forthcoming as well." Perhaps when we choose to listen to classical music as we relax, our walls come down a bit more, we are more willing to be vulnerable and less quick to react.
4. Increase focus
A study done in France published in Learning and Individual Differences revealed that students who listened to a one hour lecture with classical music playing in the background scored better on the corresponding quiz than those who did not listen to music. Why? The researchers proposed that "the music put students in a heightened emotional state, making
 them more receptive to information . . . It is possible that music, provoking a change in the learning
 environment, influenced the students' motivation to remain focused during the lecture, which led to 
better performance on the multiple-choice quiz".
5. Fall asleep more quickly
The University of Toronto discovered that when classical music is played when you settle into bed, participants in the study were able to fall asleep more quickly and stay asleep longer. Why? The study found that the music by Bach, Brahms, Handel, Mozart, and Strauss offered "rhythms and tonal patterns that create a meditative mood 
and slow brainwaves".
The inclusion of listening to classical music in my everyday routine has become a form of simple self-care. Having a sound mind to navigate successfully through the day is an invaluable tool, but it is one that can easily deteriorate if we do not tend to it.
Many readers shared their favorite classical radio station (many of which have free apps available), and I have listed them below. An unexpected benefit I am finding is listening to the hosts of each of the programs whether I am listening to KUSC.org or WRTI.org as they speak about each song, often share the history and other intriguing information. I may never pick up a flute, a violin or an obo, but I certainly am finding I appreciate even more those who do and those who have written the music creations.
Classical music stations:
I have compiled a Luxurious Classical Music playlist on Spotify (of which there are many others to find as well) that plays for one hour and 16 minutes 12+ hours with more than 157 tracks (updated as of November 2020) and includes some of my favorites as well as new music I am ever so gradually being introduced to. View the playlist here.
The Playlist: Luxurious Classical Music (below are just a sampling of the tracks):
Petit Plaisir:
Sponsors of this week's episode:
Image: Katowice concert hall, Poland
Sources of research: LiveStrong, USC News, WQXR.org
---
Mon, 19 February 2018
196: Top 10 Style & Beauty Lessons Learned from the French
~The Simple Sophisticate, episode #196
"Style is a simple way of saying complicated things." —Jean Cocteau
With the collections for Fall 2018 being revealed this month, I am always on a treasure hunt to find unique and worthwhile takes on the classics. At the same time, I am reminded as the trends shift each and every season, of the benefits to adhering to a signature style that complements the individual wearing the clothes rather than the individual bringing applause or attention to the trend du jour.
Much of how I have narrowed in on my own style and what has been the muse for simply luxurious style has been shaped by what I have read, observed and learned from French, especially Parisian women. Now, don't get me wrong, there are brilliantly stylish people around the globe, and the classic, effortless approach is not something only seen in Paris. However, the French have claimed it, owned it and demonstrate it regularly. Why? Well, put simply, it works and transcends years and decades of infinite trends that have been paraded down the runways.
Today I'd like to share with you 10 style and beauty lessons I have learned from the French along my own journey of discovering my signature style and how to approach shopping as well as dressing each day regardless of the season. Some have been standing principles of the simply luxurious approach and others are new to me as well in the past couple of years. However, all of them work and enable you to look your best.
1. Less make-up, but still some make-up
The best face to present to the world is your face. Less hiding what your visage is and more showcasing its beauty. Beginning with your skincare regimen, well-hydrated skin will always offer a palette to be enhance ever so slightly, and at the same time, hardly at all. Choose a primer, the proper hued concealor, tinted moisturizer and subtle eye makeup. Choose one feature to bring to the forefront — your lips, your eyes or your cheeks and simply brighten the rest.
~8 Ways to Create Glowing Skin, episode #13
Heels are nice, but heels have their time and place. Flats, whether ballet or boots are smart, versatile and comfortable. And we must not forget, stylish. Purchase well made designs, make sure they fit your foot and wear them for years.
3. Trends? No thank you.
If we are busy chasing down trends, we do not have the ability to hone our signature style. And while discovering our signature style takes time, once we do discover it, the shopping is simpler and less frequent. Whereas when we chase trends, we are endlessly shopping and constantly shelling out money. Remember, let your uniqueness shine. No else will have precisely your style, so you will have do the work of getting to know yourself, your body, skin tone and the most enjoyable, what you love to wear which makes you feel your most confident.
~10 Tips to Evolve into Your Signature Style
4. Neutral color palette
Neutrals are not just beige, so don't worry. Remember, start with an understanding of your skin tone and work from there. Certain colors can be neutral for you as well. Navy and even prints can be neutral and easy to mix and match with other colors in your wardrobe - polka dots or leopard, for example. Shopping for neutrals and keeping them in your closet enables your items to endure as what you purchase down the road will still have the opportunity to pair with what you already own.
5. Fewer clothes, better quality
Cost per wear. Invest in high priced items if they are well-made with quality fabrics and are classic pieces rather than trends. And most important, you like the item and it fits well (remember to tailor as needed). Less frequent shopping and in the long run, less money spent.
6. Lace over cotton (when it comes to undergarments)
The French and lingerie. Wear beautiful lingerie each day for you and for you. Yes, I repeated myself on purpose. In the United States, some brands would have us believe that it is what we look like to others in our lingerie, but rather it should be how our lingerie makes us feel. After all, we are the one's wearing it and when we feel comfortable we will be comfortable and more confident. Whether it is going about errands, hopping on a plane or going on a date.
~Why Not . . . Create a Lingerie Capsule Wardrobe?
7. A luxury investment handbag
Quality accessories make a statement, and a well-made handbag (no exterior label is needed to show the world what you own) completes a look, enables the woman to keep her life and business organized and tucked away all the while going about her business.
8. Find a Versatile Trench
"Wear it on the weekends with jeans, over gowns to formal events, layered with a fur stole when the weather gets colder, over your shoulders during the spring—the possibilities are endless." —Leah Bourne
I am new to this idea, but after reading Leah Bourne's piece for Stylecaster, I could not agree more. Choose a quality trench, one that is the right length for your body that can be worn for day, evening or play. Choose a color and fabric that aligns with your signature style and make it your go-to coat nearly, if not the entire, year round.
~The Perfect Trench is Personal
9. Trust stripes
A broken record I am when it comes to stripes. Wear them when it comes to tee shirts, wear striped sweaters, striped dresses and even blouses. Stripes are a stunning neutral inspired by the French marinére or Breton top, and as was shared a couple of weeks ago, their versatility makes them a wise and savvy choice.
10. Find your signature style and stick to it
"Parisian fashionistas develop a signature look, and stick with it. They might update their wardrobe with a few trends, but they always stick to a similar aesthetic. This also makes shopping a heck of a lot easier." —Leah Bourne, Stylecaster
The more simplicity we can bring into our lives the less complexity we have to navigate, but initially the process of knowing what to strip away takes time and careful attention. Curating our signature style occurs in precisely the same manner. Check out this post in which I break down precisely how to determine your signature, and then I believe you will find the shopping experience becomes easier and more enjoyable and your style quotient will steadily rise.
~Tune in to French-Living inspired posts/episodes from the Archives:
~#4: 10 Ways to Unearth Your Inner Francophile
~#23: The French Way: How to Create a Luxurious Everyday Life
~#32: The Francophile Style Guide: The 14 Essentials
~#96: Everyday Living in France – My Interview with Sharon Santoni
~#127: 20 Ways to Live Like a Parisienne
~#144: 20 Ways to Incorporate Your Love for the French Culture into Your Everyday
~#151: 10 Style Tips to Embrace the French Woman's Approach to Effortless Chic
~#155:6 Life Lessons for Living Well from Julia Child
~#167: My Good Life in France: Author Janine Marsh
~#168: Everyday Living with Author & Blogger Sharon Santoni
~#169: Understanding the French Culture: My Interview with Géraldine Lepere of Comme une Française
~#182: David Leibovitz Talks About Making Paris His Home
SIMILAR POSTS/EPISODES YOU MIGHT ENJOY:
~Why Not . . . Frenchify Your Beauty Routine? (Add Micellar Water)
~9 Life Lessons from French Women about Women
~Why Not . . . Be Fascinated by the French Culture?
Petit Plaisir
~NPR interview with creator David Collins
~Correction from the podcast episode: This series makes over both straight and gay men whereas the original series focused only on straight men. Episode #4 is especially moving.
https://youtu.be/vTGqDqYP2k4
---
Mon, 12 February 2018
195: How to Make Your Dream Come True: 5 "Bills" to Expect
~The Simple Sophisticate, episode #195
The 43rd time was the charm.
At least in the case for currently number one ranked women's tennis player Caroline Wozniacki. Winning her first grand slam title with the Austrialian Open at the end of this past January, Wozniacki, after 43 entries at grand slam events, earned her first in 2018 after 12 years on the tour.
As Caroline's and many other successful dreamers have demonstrated upon finally reaching the summit they had in their sights from the beginning, it takes time. Often more time than one expected upon stepping forward toward their dream, but it is possible.
The mindset that a worthwhile dream will be easy is often understood, but what isn't initially understood is what you will have to "pay" so to speak to attain your goal. Much like upkeep on a house, in order to accrue interest, in order to increase the value of your investment, time must pass. As we look at the real estate market today, some will not have to wait long in certain parts of the country while others wait decades to see a worthwhile increase should they wish to sell for a pretty profit. Along the way of living in our homes, there are certain bills that we expect to pay and some we do not. We expect to pay utilities, we expect to pay for upkeep of the roof, siding, etc., but we don't anticipate disasters such as broken boilers or a tree after being struck by lightening sliding down the side of your home and requiring a tree service to remove promptly from the street (the latter examples were both experienced at my last owned home and the tree service was my father). Each of these incidents, expected or not, are bills that must be paid if we want to maintain our home, if we want to someday be able to sell it and receive a return on our investment.
Dreamers who set lofty goals are not to be laughed at because what they are choosing to do is courageous as it will require great tenacity, perseverance and willpower paired with clarity of vision. As you will see below, there will be some "bills" that must be paid along the way that most likely were expected by the dreamer, but there will be some that cannot be predicted until we set about on our journey. However, hopefully today's list of "bills" to expect will ease your mind as you run up against each one, reassuring you that such occurrences are not a sign to stop or give up, but rather par for the course. Your dream is waiting to be materialized and now you will know what to be prepared for.
1. The errant belief that it's not possible and the courage to dismiss said belief
Support along our journey toward our dream is vital; however, the catch is that because you are pursuing something that many people have not acquired, you may not have as much support as you would expect. Fear not. The first foundational form of support begins with you. So long as you have an unwavering determination and belief in what you are pursuing, that will reveal to the supporters that do stand by your side to stand tall with you. The supporters that stand with you need not be people who entirely understand what or why you are traversing towards; however, if they know you well, they are confident in your abilities. In other words, it is the quality of support you surround yourself, not a vast amount of supporters.
Once you are clear as to why you are pursuing what you have set out to attain, the clarity will be the roots for courage to blossom when unknowns and confusing moments arise.
2. Stepping forward without seeing the tangible outcome
No one can predict the future, even people who are following a prescribed plan of their life based on what society, their family or their community has modeled for them. No one can know for certain what lays ahead for any one of us, but we can put the odds in our favor. We can investigate individuals who have while maybe not having pursued the exact path we are choosing to walk along, have, for example, chosen the entrepreneurial path. We can look to them for the obstacles they maneuvered around and outcomes they attained.
Different times combined with different people and talents will render a different outcome each time, but you are the constant. And when you know with clarity where and why you are choosing your path, the outcome doesn't have to be readily visible, but your confidence to step forward does need to be present.
3. Running into obstacles
They will happen. Guaranteed. But as I shared in my conversation on Afternoon Live last week with regards to sticking to your New Year's resolutions, often the universe is double-checking to make sure you indeed want what you say you want. Be sure to have a look at that particular segment to hear more about this inevitable moment.
4. Evolution of your mind and habits
Last week I took a moment to contemplate what my life was like 10 years ago, and I immediately recognized that I could not have predicted in ANY way where I am today and what I am doing. It was only 9 years ago that I began the blog, but 10 years ago if you would have told me I would have not only a blog, a podcast, a vodcast and working on my second book while officially setting up my business as a corporation, I would have been perplexed (in other words, I might have said "what's a vodcast?"). This truth, this "bill" is an exciting bill to pay because it is growth. It is each of us stepping into our full potential and sharing with the world what we uniquely have to offer.
We do not often know what it is the world needs and what precisely we can give when we begin, but we figure it out along the way and we figure out the growth we would like to undergo as well in order to achieve what we see as necessary and possible.
5. A trust in your vision that is unwavering
I was recently listening to the second season of the podcast "Making . . . " on WBEZ Chicago (their first season focused on Oprah). Focusing on Obama and his years leading up to the Presidency, the first episode dives into his time as a community organizer and why he chose from that experience to pursue public service. His decision was predicated on the reality that in order to help the people in the African American communities of Chicago and around the country, they needed a voice. From the time in 1984 (he graduated from Columbia University in 1983) upon taking the organizer's job (which paid $12K/year) through this three year time period, his purpose never waivered, he just realized he had to change the methods to making the change plausible.
You too will adjust as you make your way toward your dream. You will come to realize that the initial approach you began with is no longer serving the purpose you had hoped it would, and so you will tweak your method. So long as you trust your vision, how you change it won't matter or that you changed it, what will matter is that you remained laser focused on why you are making the changes.
The word "bills" is not one we enjoy seeing unless we are the ones being paid, but the truth is that whether we pay with our time, our tenacity, or our money, when we invest wisely with clarity of purpose, the dream will be realized in its own time.
Hang in there and you too, like Caroline Wozniacki will find yourself in disbelief, but at the same time reassured, that your journey, your effort and your sincere desire was right on track and on time.
~SIMILAR POSTS FROM THE ARCHIVES YOU MIGHT ENJOY:
~Give Yourself Permission to Be Awkward, episode #185
~The Benefits of Having a Mission Statement & How to Create Your Own, episode #173
~How to Build a Life for Ladybugs: Choosing Hope Over Fear, episode #154
Petit Plaisir
~Look for her be a guest on this podcast, Monday March 5th, episode #198
~Read many of Jenna Birch's articles and columns here
~Check out Jenna's website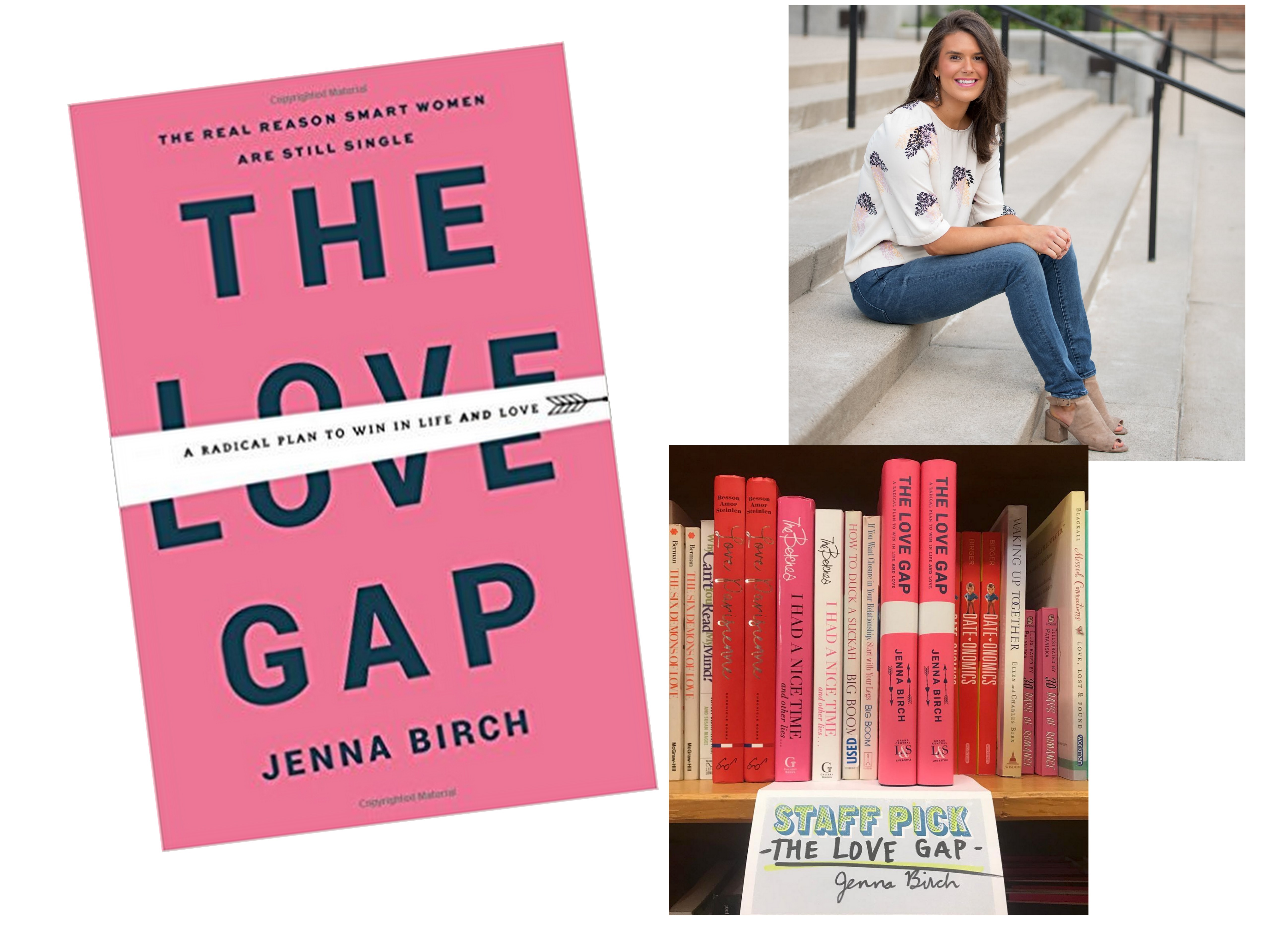 Jenna Birch author pic via JennaBirch.com
---
Mon, 5 February 2018
194: The Road to Success is Paved with Happiness
~The Simple Sophisticate, episode #194

Both success and happiness, what they consist of, look like and feel like, can only truly be defined by each individual. For one person's happiness may be another person's hell. And one person's definition of excess stress and misery may be another person's place of bliss and fulfillment, in other words their happy place. Conceptually, happiness has been a hard term to pin down. As I shared in this post about the myths of success, if we look at the construction of the word "happiness" it implies luck, external circumstances; however, with time and cultural shifts in understanding, the definition changes and it will undoubtedly change again. In Shawn Achor's bestselling book The Happiness Advantage, he shares the definition the scientists he worked with agreed up . . .
". . . as the experience of positive emotions —pleasure combined with deeper feelings of meaning and purpose. Happiness implies a positive mood in the present and a positive outlook for the future."
Moving forward with this definition in mind, the deeper revelation was the need for happiness to be present in our everyday lives in order to attain the true success we seek. Again, success will be defined differently by all, but success regarding the quality of our "relationships, health, creativity, community involvement and friendships."
"It turns out that our brains are literally hardwired to perform at their best not when they are negative or even neutral, but when they are positive."
The irony his book points out is that for some time the belief has been accepted that we must work hard in order to attain success and then we will be happy. But studies have flipped this false notion on its head. Rather "we become more successful when we are happier and more positive". At about the same time I was reading Achor's book I heard a quote shared on Headspace during one of my meditation sessions, "When the mind is calm, there is clarity; with clarity, there is contentment; with contentment, there is compassion." The progress toward happiness (contentment) comes from knowing where we wish to go, what we wish to do and the qualities we wish to develop. The journeys with each of these realizations is just that, a journey, but when we are clear about our choices, we find contentment and thus we are able to step toward success. The truth about individuals, I have found, who embody this awareness is that there is a sincerity about the work they produce, the lives they live and an indifference toward seeking approval. The work they do and the life they live is their conscious choice made by them and them alone. When someone who is striving toward a life they think they should have, a goal they think they want, but not enjoying the journey, eventually this truth is revealed in the work that is offered forth, the engagements with others along the way and mood they bring to the process. The magnetism is absent or false, the energy is flat and the passionate flame is nowhere to be found. As we know, our lives have expiration dates, so why not stop chasing what you think will make you happy when you finally reach it and create a life right where you are that you enjoy living?
"Waiting to be happy limits our brain's potential for success, whereas cultivating positive brains makes us more motivated, efficient, resilient, creative and productive, which drives performance upward."
The fuel you are looking for involves shifting how you live your everyday, and when you do, you will elevate it to experience extraordinary moments each and everyday.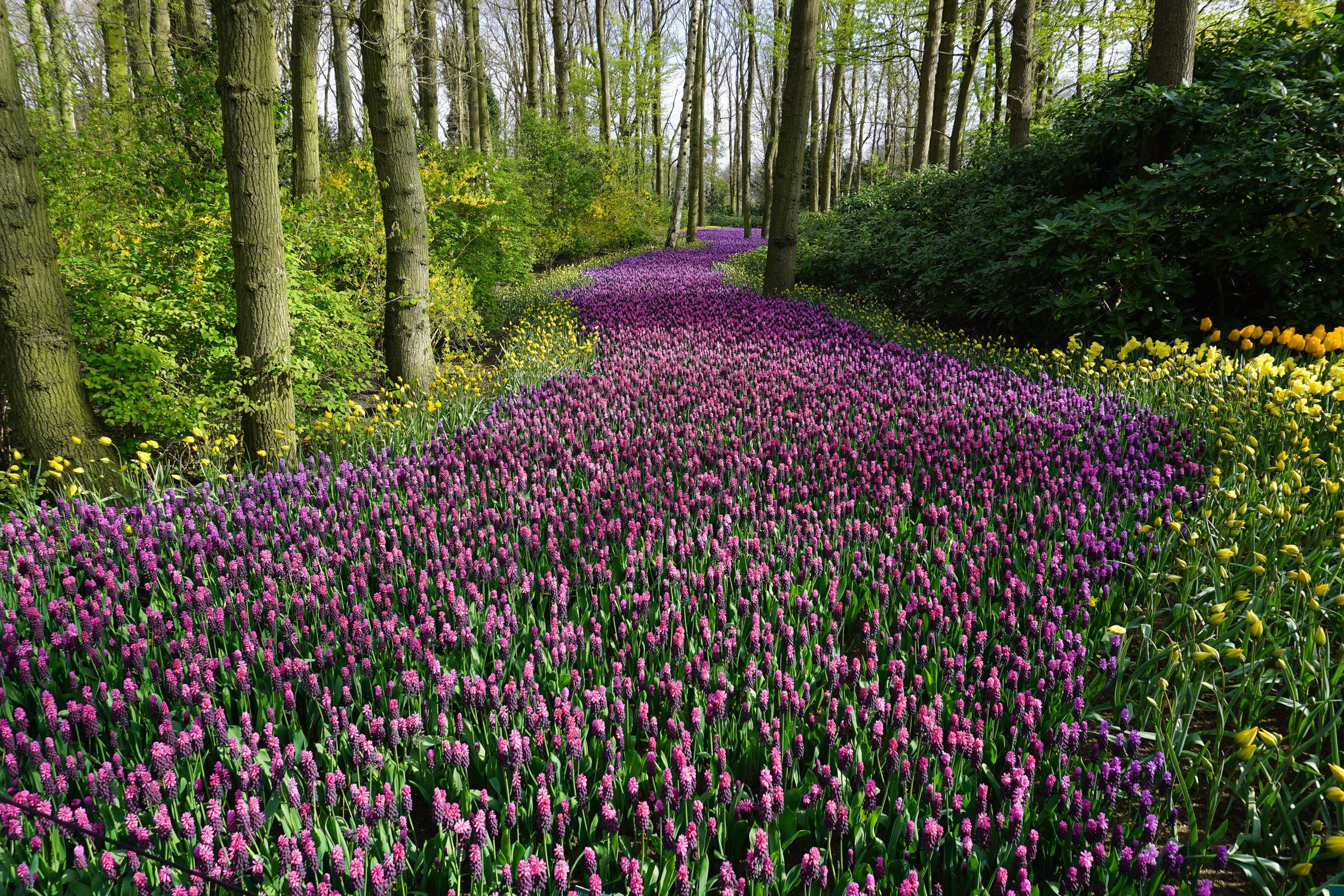 ~SIMILAR POSTS/EPISODES YOU MIGHT ENJOY:
~Where True Success Resides, episode #70
~Why Not . . . Move Forward Successfully?
~SUBSCRIBE to TSLL's Weekly Newsletter ~Listen to TSLL's "Escape to France . . . " playlist
Petit Plaisir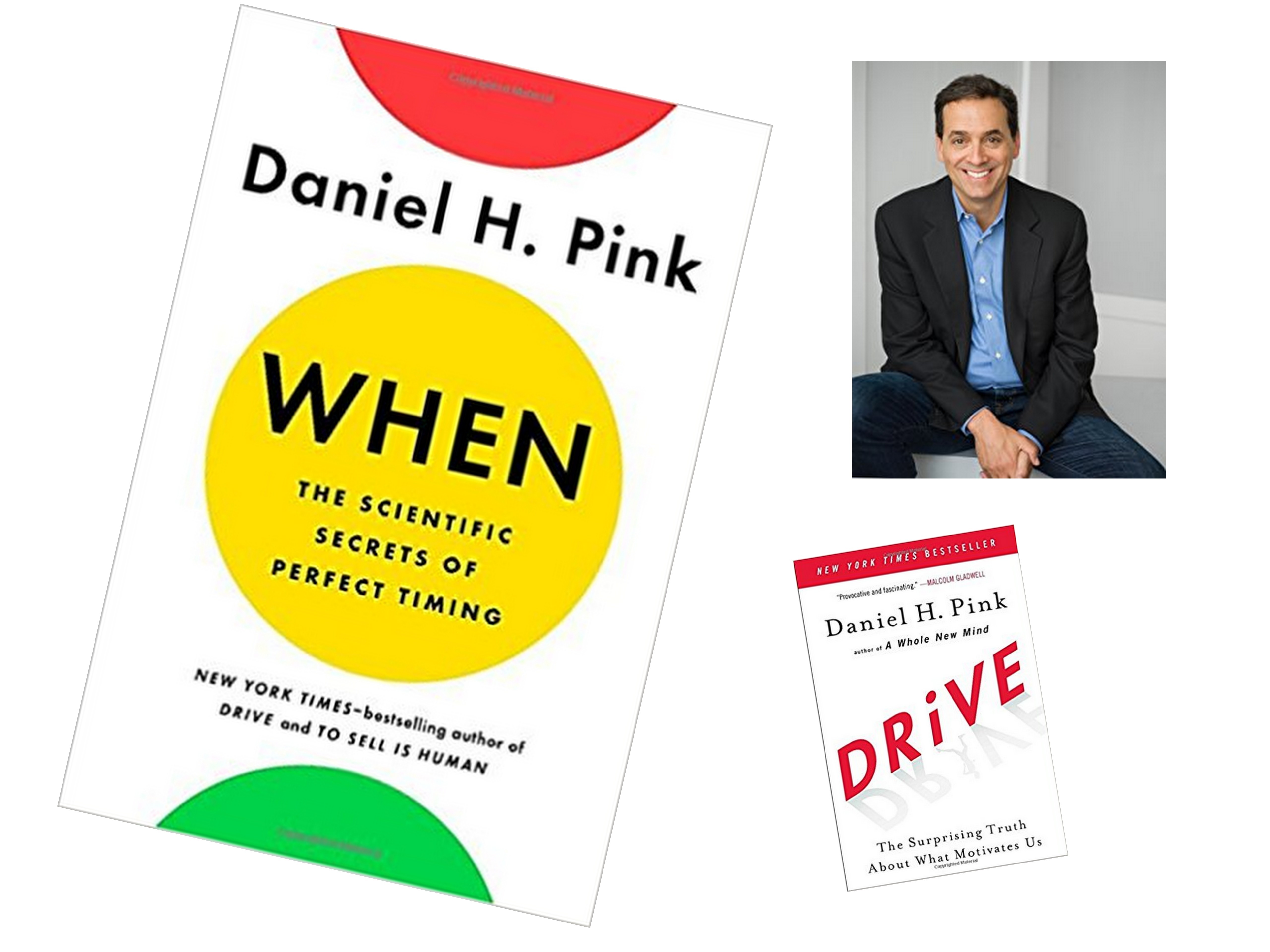 Sponsor of this week's episode: Lifesum
~Visit the Top Ranked Health & Fitness app and receive 30% off the Premium Membership. ~Visit lifesum.com/simple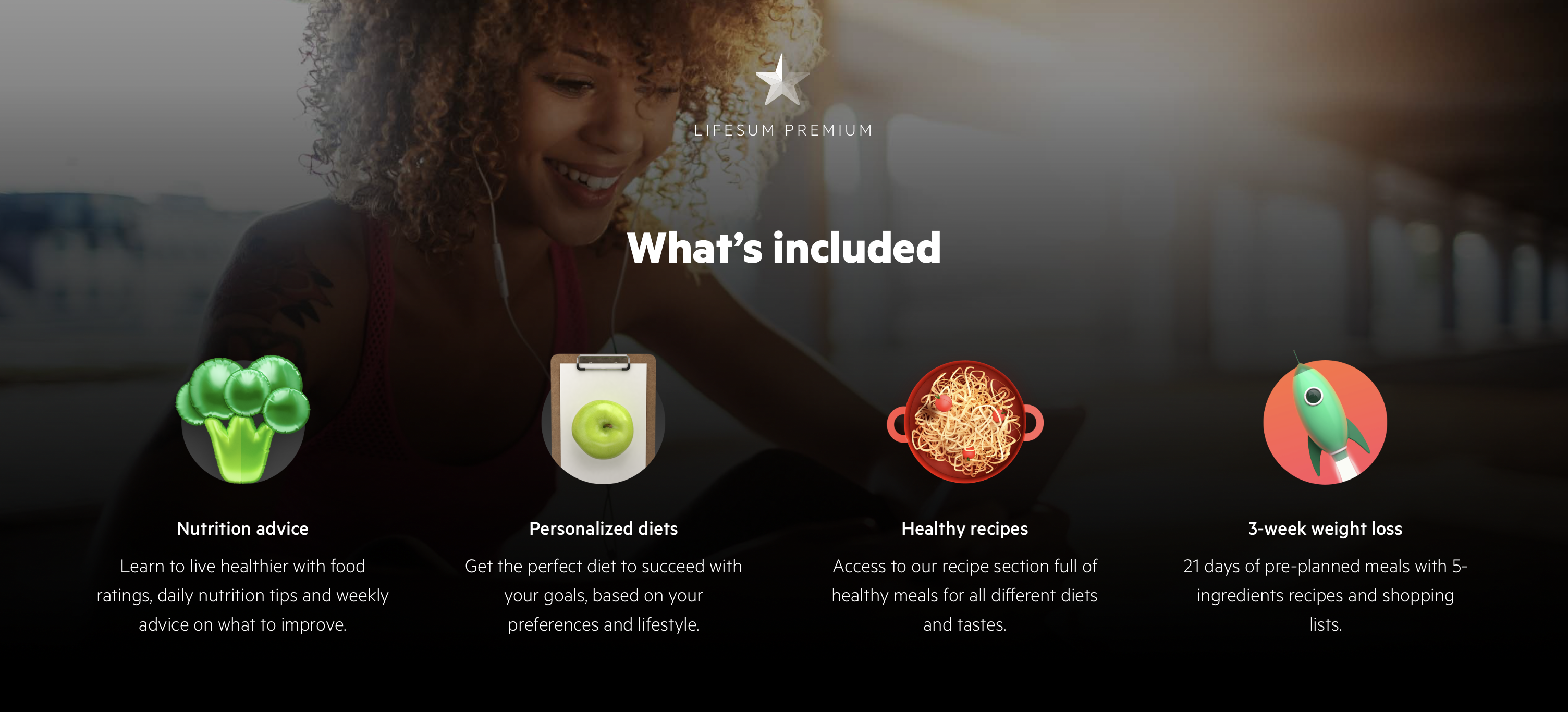 ---