Mon, 30 October 2017
181: The Importance of Finding Contentment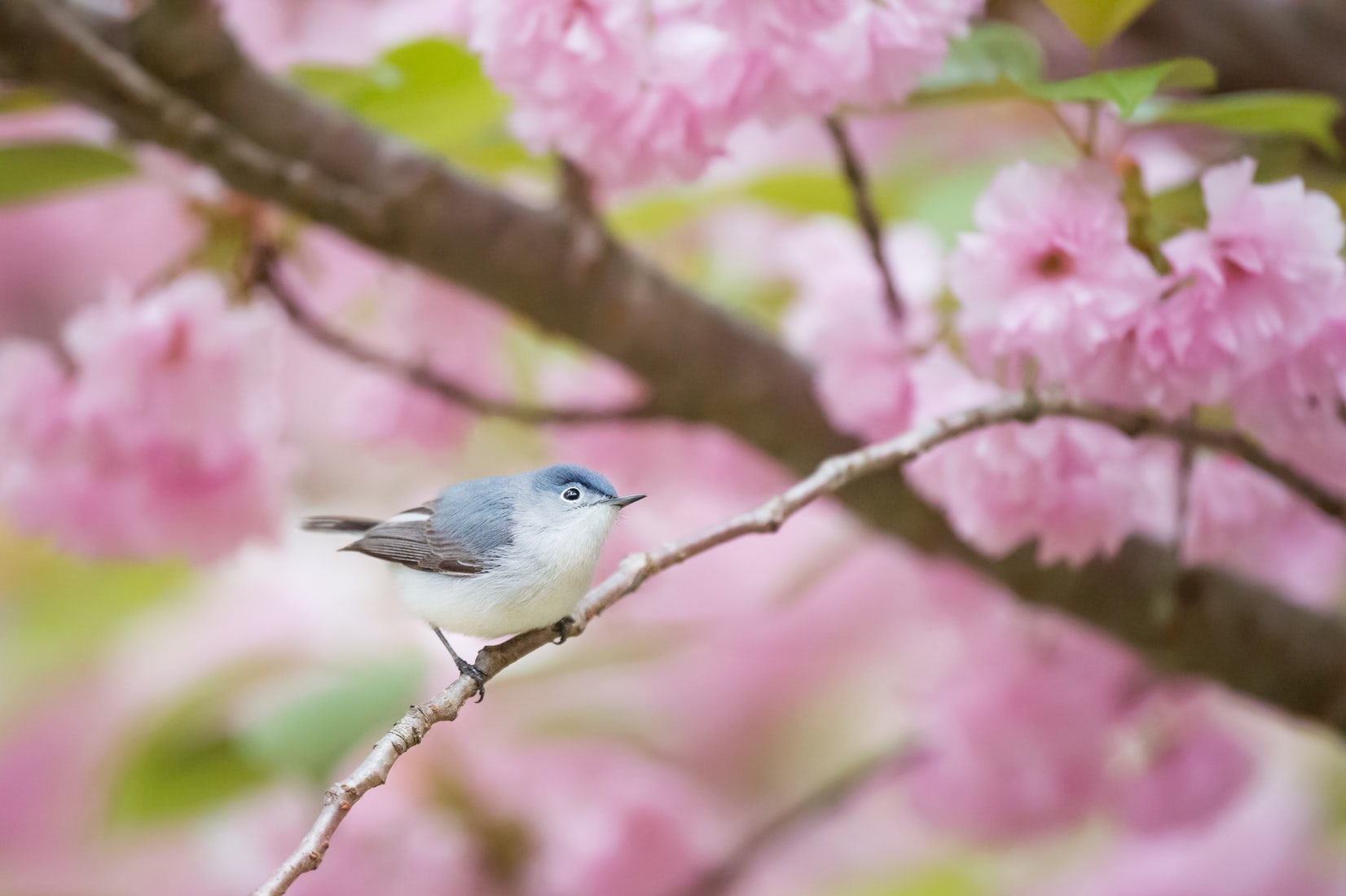 "There is no end of craving. Hence contentment alone is the best way to happiness. Therefore, acquire contentment." —Swami Sivananda
Recently I overheard someone describe their weekend as boring, using the descriptor in a negative tone (remember this post on my thoughts about being boring?). Being someone who revels in what outsiders consider boring behavior such as reveling in the responsibilities of the tasks I have chosen for my life (doggie mama, tender to my sanctuary, chef of my appetite, etc.), I inquired as to what she did. Without going into specific details, it was a weekend at home without demands on their time, permitting them to mosey about and just have free range to do as they pleased.
As many of you may be, I was smiling, as such a weekend sounded glorious.
Our everydays, our stay-at-home weekends make up the majority of our lives. The underlying premise of living simply luxuriously is making our everydays extraordinary. Now that doesn't mean, everyday will be a celebration of momentous successes, grand good news or unexpected bonuses, but rather we appreciate the simple moments that we have constructed into our everyday routines.
As Sivananada shares above, the cravings will always try to place themselves at the forefront of our minds. We are inundated with marketers, even fellow friends and family, but our culture as well, which ever nudges us to do more, be more, see more, acquire more. So long as we can recognize the bombardment and not fall prey to it, we will open the door to observing how magnificent contentment can be. And the magnificent realization is that contentment can be found in every day we live. Thus happiness (my term of phrase - joy) can be found readily at our fingertips no matter how outstanding, or lack thereof, our lives look to the outside world.
Where and how to seek contentment?
1.Develop a health routine you enjoy
From the exercise regimen you embark on throughout your week: is it a class with an instructor that soothes your mind or inspires you to sweat more than you could do on your own, a peaceful weekly kayak outing down the nearby river, a meditation routine each morning that sets the tone for the day; to your approach to eating: making grocery shopping an experience to dazzle your tastebuds, explore seasonal produce, try new recipes, cook with excitement and your food and those you share will feel and enjoy it more than you might imagine.
2. Say hello to nature
Feed the birds, stop and gaze about on your walk, stop and sit on a stump while outdoors and just close your eyes to soak up the sun, water an indoor plant, welcome an orchid into your home.
3. Create an end of the day winding down routine
Designing an evening routine is something you will not only look forward to as your day at work or outside of your home begins to unwind, but it will also ensure that something is within your control no matter how harried the day may have been. And if the day was spectacular, your beloved evening routine will be an additional bonus of goodness. Have a look at a glimpse of my evening routine here.
4. Design opportunities for experiences rather than time to buy more things
Whenever a day or even an afternoon presents itself in which a movie will be showing that I am eager to see, I plan the afternoon around that experience. Not only do I go see the movie, but I plan the before and after as a date with myself to just enjoy the outing all the more. Maybe afterwards I will bring a journal and head to a local coffee shop (if I go see a matinee), or enjoy a nice lunch before heading to the theater. Recently, when I was visiting a good friend in Eugene, we went for a short walk when the rain abated and then sat down for tea with her neighbor and just caught up while the rain came down. Afterwards, I took out my book and just relaxed until it was time for the dinner party that had been prearranged.
As you can see, create opportunities for experience, time to relax, time to engage and time to simply enjoy and let go of time.
5. Create and design a welcoming space
Upon walking into the door of my home, I am often greeted with fresh flowers, an abundance of light filling the dining room and living room and two bubbly pups excited that we have been reunited again. A dear friend of mine has curated a home in which upon walking into her cottage, one is greeted with a pair of high-backed tufted suede sofas engaged in conversation, a wood burning fireplace and a vast picture window that over looks the neighbhood. I gravitate immediately to that space with her company or on my own to just unwind.
Whether you are able to curate your entire home or simply just a room of your own to always be welcoming, taking the effort to do so will offer priceless moments of appreciation in your everydays.
6. Do something to let your mind escape
From an easy reading book, an activity that is a habit which allows your mind to relax or even a nap, better yet, a moment of meditation, care for your mind because it becomes exhausted too.
7. Make progress on a project, no matter how minimal
Whether it is something as grand as completing a significant task to edge you ever closer to your goal, or just adding an idea to your journal to ensure you do not forget the aha moment that presented itself during your day, do something that keeps the flames of your dreams and hopes alive.
8. Express love
In some form or fashion, express love to someone, something, the world in general in a means you are capable and comfortable doing. Part of the reason I know living on my own for so long has been a breath of fresh air is because I do have the opportunity to express love to dogs, to make their lives happier and more enjoyable and see the glee on their faces when we go for a walk. As well, giving to your neighbors, sending an email to someone who danced across your mind and you wanted to say hello. No matter how seemingly small or large, exhale love and you will always be able to feel it around you.
At the core of cultivating contentment is you and how you choose to go about your days with the choices you make, the attitude you bring to each moment and the flow your daily life takes no matter what the outside world may expect or desire from you. While we may want happiness, the truth is happiness is something outside of ourselves and it is the contentment that we build in our lives that provokes more and more moments of happiness to be savored.
~SIMILAR POSTS/EPISODES FROM THE ARCHIVES YOU MIGHT ENJOY:
~Episode #162 — From Seeking Happiness to Cultivating Contentment: A Shift in Pursuit
~11 Life Truths About Contentment that Seem Impossible Until We Experience Them
~Episode #93 — 15 Everyday Habits to Live a Life of Contentment
~One Small Adjustment Away from Contentment
Petit Plaisir:
Savory Roasted Filberts (aka Hazelnuts), the secret recipe
16 oz of shelled filberts
1/2 cup of soy sauce
2 cups of olive oil (enough to make a "soup" of filberts)
Let marinate for 3-4 hours (overnight is even better).
Preheat oven to 300 (anywhere between 275-325 - depending upon your oven)
Remove from the marinade and place in a single layer the nuts on a parchment lined baking sheet.
Bake for 20-30 minutes. Remove from the oven and let cool completely.
This episode is sponsored by:
Click here to subscribe to the monthly box with 6 recipes and everything you need to make them. 4 – 5 full size essential oil bottles
Enter the coupon code "SIMPLE" to receive a $40 giftcard emailed to you after you subscribe to this fun essential oil recipe box.
Each box comes with 6 recipes and everything you need to make them. 4 – 5 full size essential oil bottles, 100% pure goodness all for $39.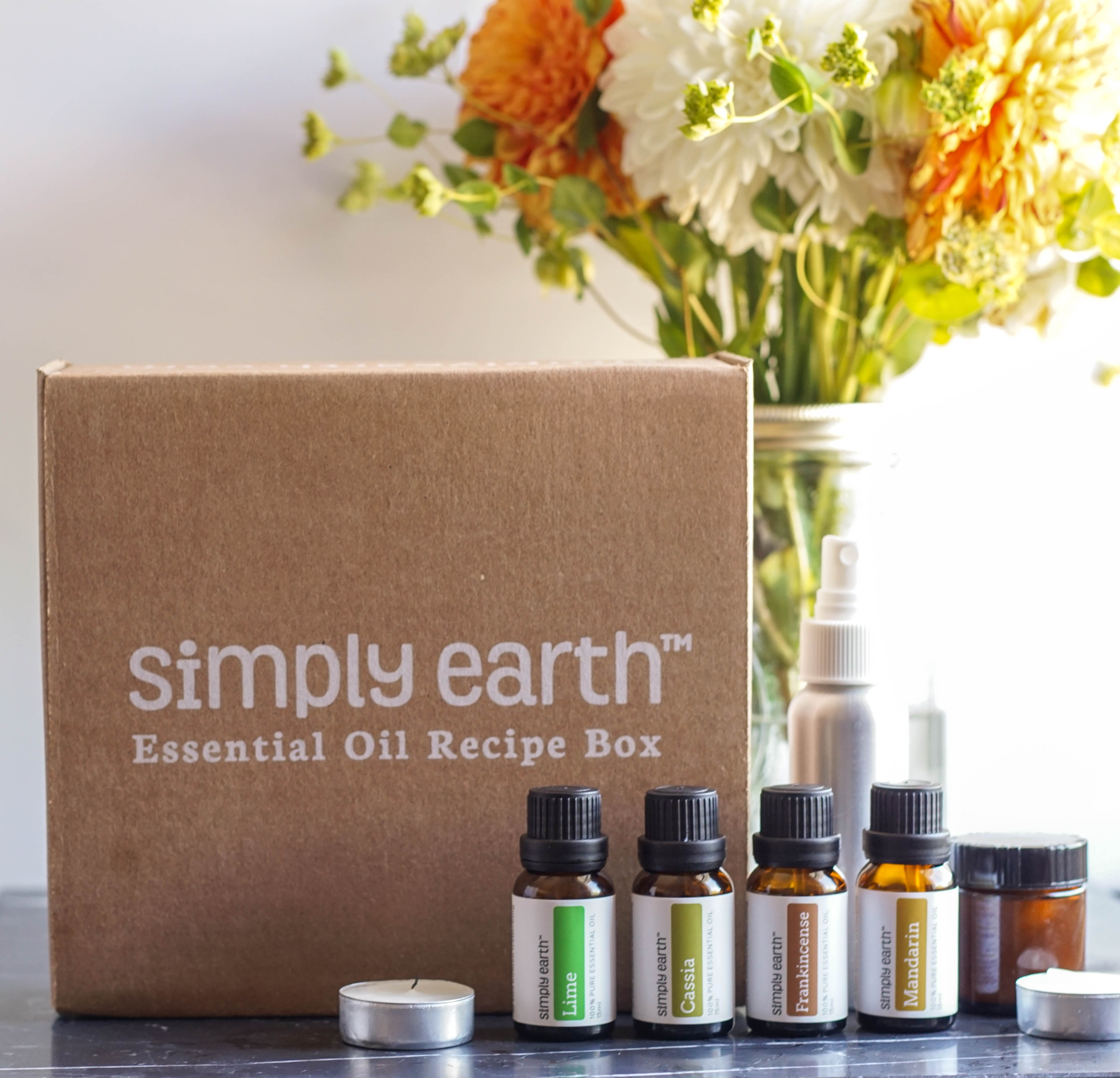 ~Mark your calendars Foodies & Francophiles! World renowned chef and top food blogger and cookbook author David Lebovitz is stopping by The Simple Sophisticate on Monday November 6th (episode #182) to talk about his new book: L'Appart: The Delights and Disasters of Making Paris My Home. I am so excited I am pinching myself!!!
---
Mon, 23 October 2017
180: 10 Tips for Smart Wardrobe Shopping
~The Simple Sophisticate, episode #180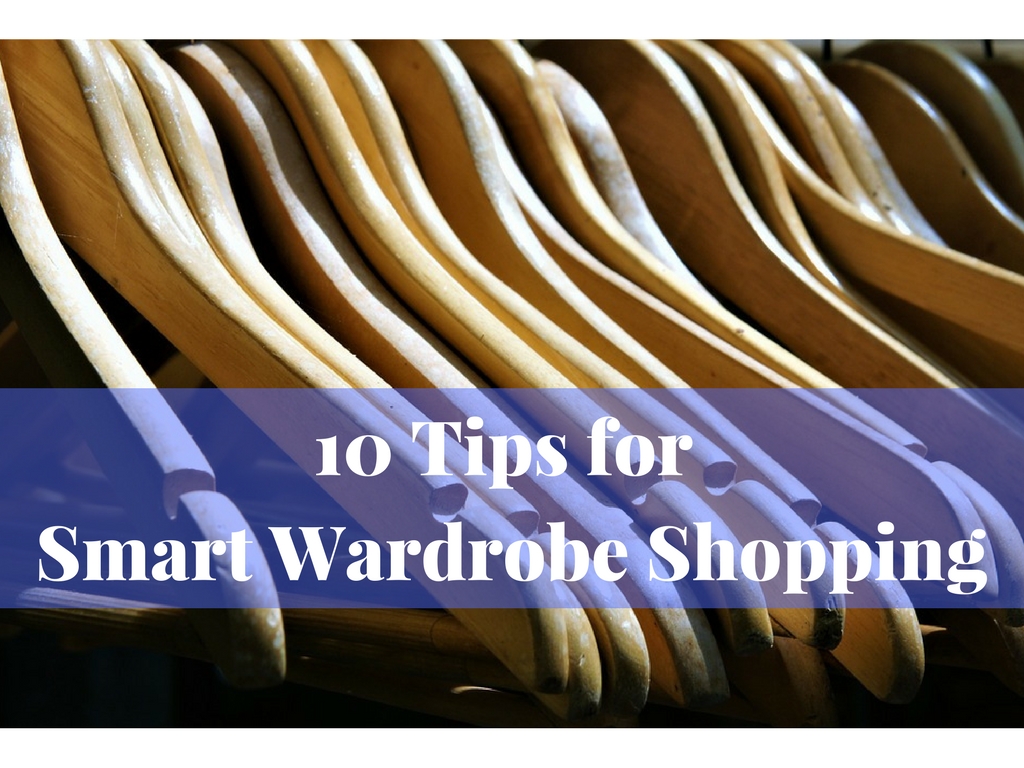 The year 2017 has been dedicated to living a year of quality here on TSLL. While at the core of living simply luxuriously is to focus on quality rather than quantity, I wanted to take time each month this year to focus on one aspect in our lives in which we could amplify the quality and eliminate the extra. Each month we've addressed one area in which to amp up the quality in your life. Beginning in January, the topic was to reduce or eliminate entirely one food or food type that does not serve you well, and you can view the entire list of topic for each month here. While a couple of months leading up to October have yet to be discussed in their own blog post, rest assured they will be in the coming remaining months of the year. Today's we're diving into October's topic as we focus on our wardrobe and discover tools and approaches for ensuring we build a quality wardrobe that enables the woman (or man) in the wardrobe to shine. Be sure to listen to the episode here, on iTunes or on Stitcher as I discuss in-depth each topic. Below is a list of the 10 items. 1. Clarify your capsule wardrobe - Make a List ~My Fall Capsule Wardrobe and How to Create Your Own: My Appearance on AM Northwest 2. Use Online Tools Shoptagr, eBates, Honey, CamelCamelCamel, and SliceWatch (only available on Chrome) 3. Stick to classic, flattering silhouettes 4. Have the necessary shoes for each season ~discover the 10 essentials shoes every woman should have. 5. Stick to a complementary, versatile color palette 6. Pay for quality, but pay less often Learn more about Cost Per Wear here. 7. Choose quality fabric 8. Understand the sale season and be patient 9. Spruce up the classic essentials as needed 10. Invest in handbags, shoes, eyewear, lingerie, and outerwear View more specific SIGNATURE STYLE posts here
Petit Plaisir
~As promised on the episode, the recipe for a lovely fall dessert that is simple to make: Rustic Apple Tart for Two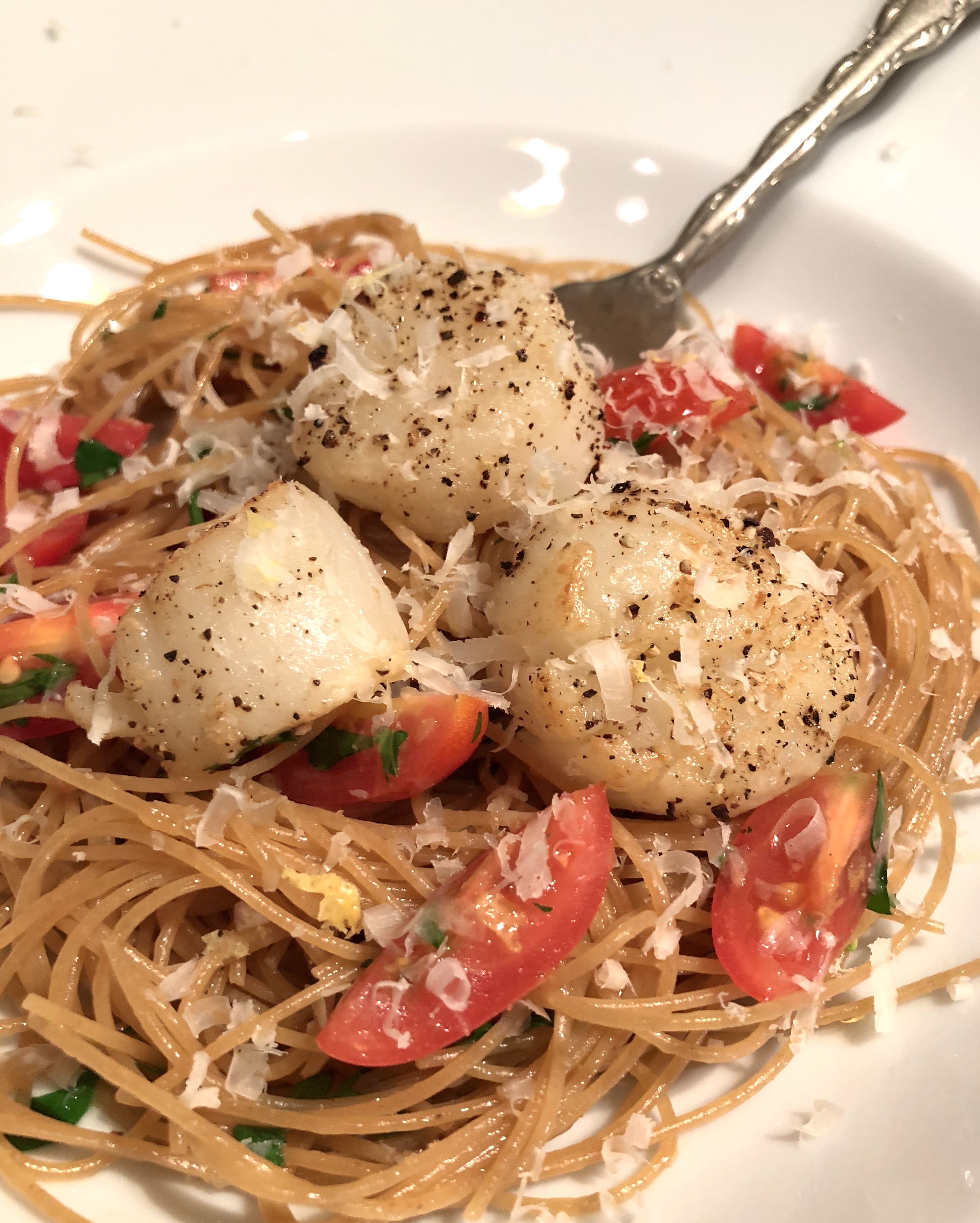 This episode is sponsored by:
Click here to subscribe to the monthly box with 6 recipes and everything you need to make them. 4 – 5 full size essential oil bottles
Enter the coupon code "SIMPLE" to receive a $40 giftcard emailed to you after you subscribe to this fun essential oil recipe box.
Each box comes with 6 recipes and everything you need to make them. 4 – 5 full size essential oil bottles, 100% pure goodness all for $39.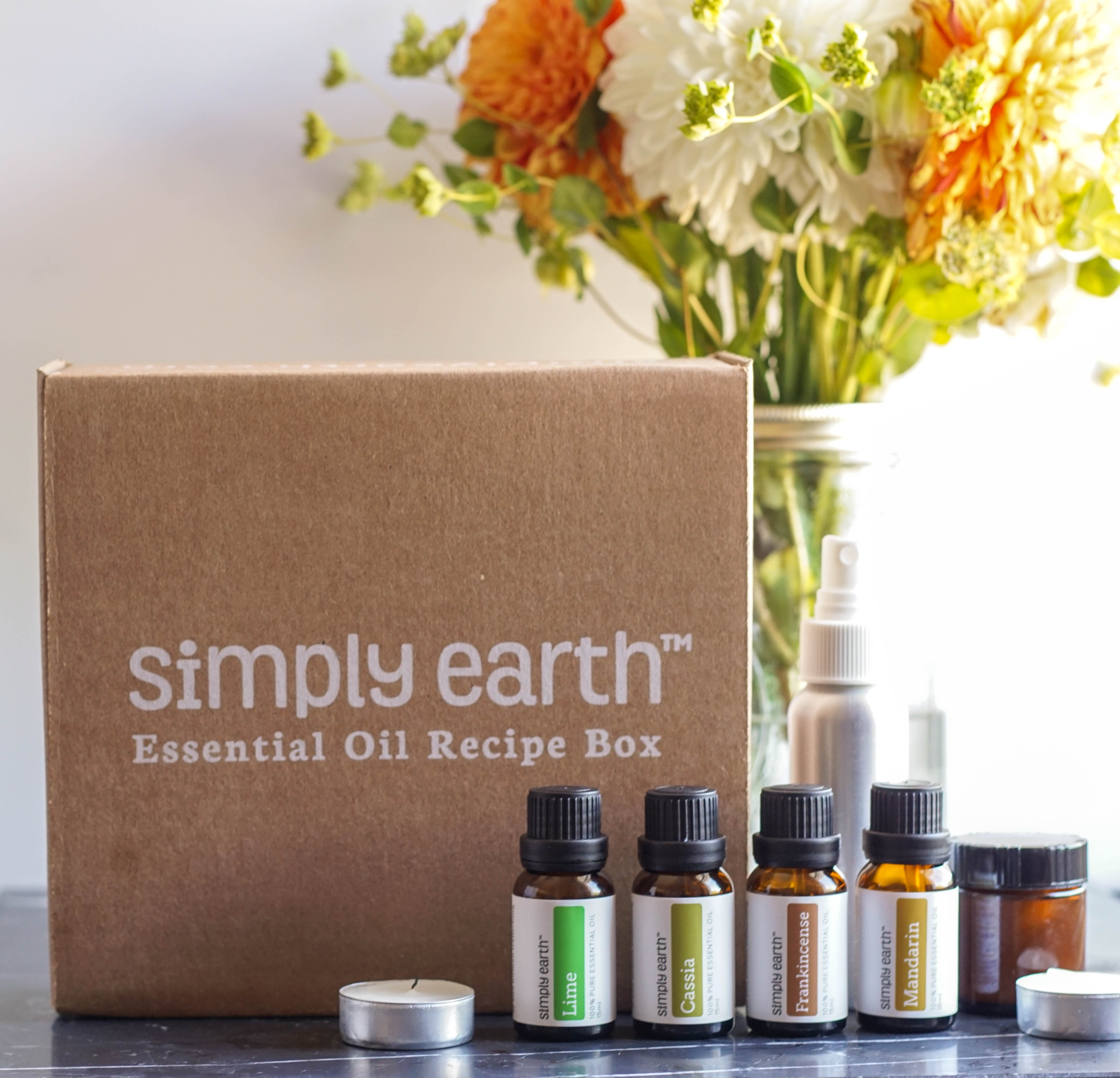 ~Mark your calendars Foodies & Francophiles! World renowned chef and top food blogger and cookbook author David Leibovitz is stopping by The Simple Sophisticate on Monday November 6th (episode #182) to talk about his new book: L'Appart: The Delights and Disasters of Making Paris My Home. I am so excited I am pinching myself!!!
---
Mon, 16 October 2017
179: Choosing a Partner — Part Deux: The Importance of Knowing Yourself & The Crucial Must-Have
~The Simple Sophisticate, episode #179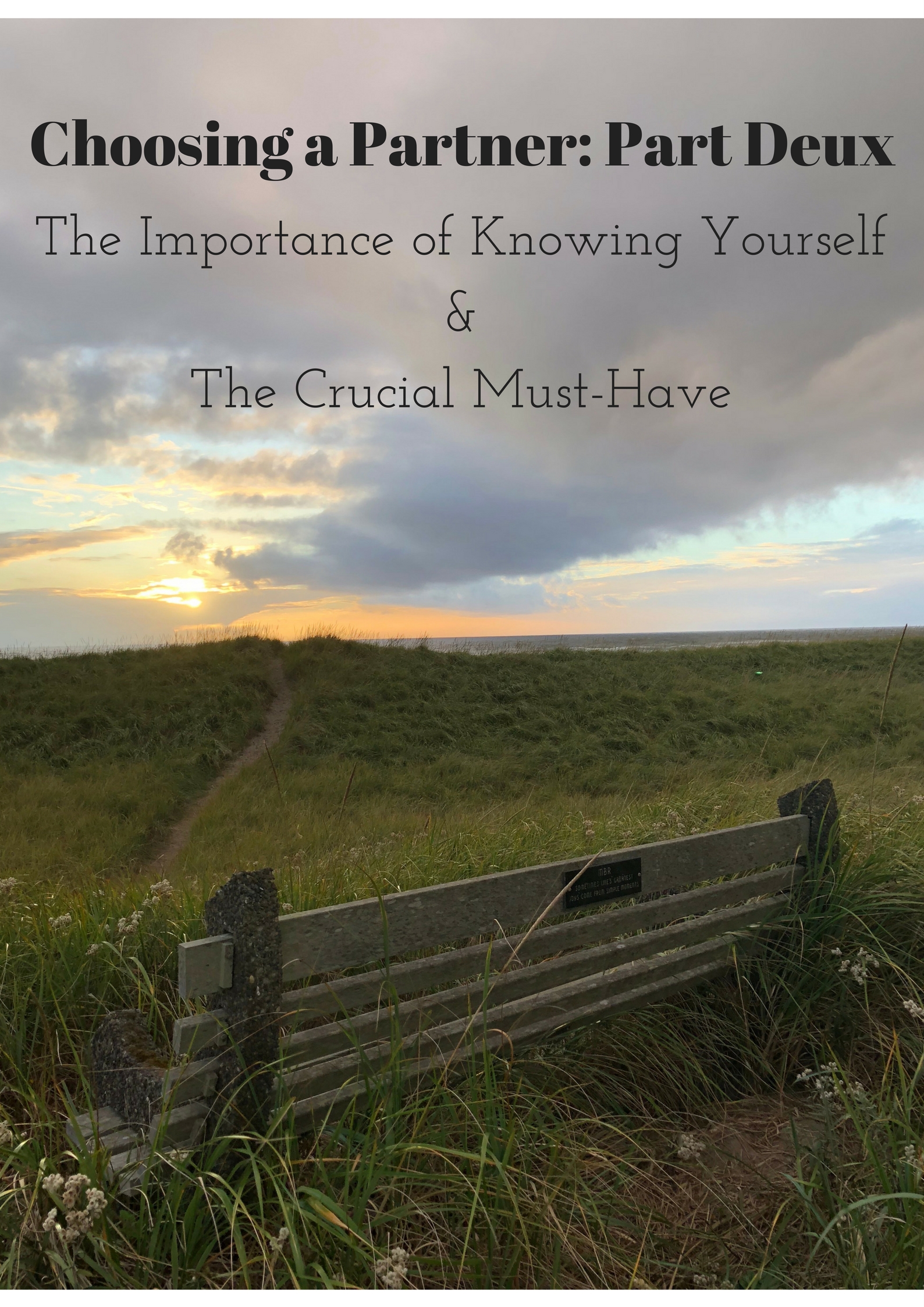 The desire to share our lives with a partner can be a different vision in each of our minds, but at the core of a strong, healthy, worthwhile relationship is something that is often dismissed as important, but not vital. Too often we are looking in the wrong place, seeking out the wrong traits and even presenting a false self in order to be chosen or to choose a person to potentially be our partner. With the inspiration of Susan Quilliam's book How to Choose a Partner, we dive into to part deux today (check out part une here) regarding how to choose a partner. Sometimes, at least for me, it feels as though there are a multitude of mixed messages of what should or should not be considered when choosing a partner. And as I shared with an acquaintance recently, I can honestly say, the individuals I have had the opportunity to get to know and consider as potential partners continue to be more impressive people, but at the same time, I am more and more aware of what I need and what I can be flexible about. Now the benefit of this reality is that the decision is easier, but the saying goodbye (or no to an intimate relationship, but perhaps still acquaintances) is difficult initially. However, upon reading Quilliam's book, she shares clearly how to live and welcome a partner into your life that will elevate both of your lives and leave no doubt (even when situations down the road aren't perfect) that you are indeed with the right person.
1.The ideal everyday
Living simply luxuriously is ultimately about elevating the everyday and create the extraordinary. An extraordinary that a passerby without deeper insight may not observe, but we, the person living the life we've created savor with deep appreciation each and everyday. While it is important to understand what your dealbreakers are and what you most desire in a partner, a simple check is to "imagine the rest of the day —not special, not peak experience, just normal, solid and satisfying". Since I have a feeling many long-time readers/listeners of TSLL/podcast have constructed and curated everyday lives they love (find out how to do so here and here) already, imagine how a partnership exists within your ideal everdyday. Can you see that person (whomever it may be that you are involved with or considering dating) intertwining well with your ideal everyday? Would you interwine well into their ideal everyday? And perhaps you are still cultivating your ideal everyday, which is most likely the case, even for me. I am always striving, adjusting, improving, learning, and yes, I would love to share my everydays with a partner. So a better question to ask is "could this person help us create the daily life that we want forever?" If you are shaking your yes, even if ever-so gradually, continue to get know the person you are thinking about at this very moment.
2. The truth about chemistry
"Perhaps the only thing that chemistry guarnatees is chemistry. If so, then maybe instead of demanding it as a prerequisite for a relationship, we ought to be seeing it as a distracting delusion."
Sometimes you just wish you'd been given certain advice when you were young and had it tattooed on your palm to read again and again until you understood its truth. Such is the case with #3. Case in point to what I shared in the introduction, I have had dear friends tell me that "chemistry must be there . . . I don't care what anyone else says." And to be clear, we're talking a physical attraction when we say chemistry. But after nearly twenty years of dating, I want to say for the record that I know this to be false. This is not to say I haven't had good chemistry with individuals who I have been in healthy relationships, but it wasn't always the case. And case in point on the flipside, I have walked away from individuals after one or two dates because I felt no chemistry who, upon reflection, were lovely people and possessed the crucial detail I will mention below. The key with chemistry is that it isn't bad, but it shouldn't be the only thing, let alone the most important factor, when choosing a partner. Knowing what is going on within our bodies and why when chemistry occurs is important. However, it is important to note that research even finds it diffcult to "pin down what exactly chemistry is, let alone what causes it." So for us, mere humans, to say without chemistry a partnership cannot occur, is a logical fallacy.
3. Knowing our comfort level
The debate about whether it is best to choose someone who is similar to us or to choose someone who meshes well with us or someone who is polar opposite will forever continue as each human being has a different level of comfort with similarities and differences. The key is to know your comfort level, know what you need and what you can be flexible with and be clear. In other words, knowing thyself is vital.
4. The truth about the differences between men and women
Culture has nurtured individuals within a society to ascribe with certain stereotypes regarding men and women, but the truth is, as biology has proven, "men and women are actually quite similar". The skills each of us learn as we grow up can be attributed to nurture, and thus we can change, we can adapt, we can reflect on what works for us and what does not, and if we choose, step away from from hindering behaviors and thought defaults.
5. The most important must-have
"Emotional responsiveness— a partner's ability to pay loving attention to our emotional needs, and our ability to pay attention to theirs. Note the reciprocity. As well as needing to choose a partner who values our feelings, we need to choose a partner who motivates us to value theirs."
No matter how compatible on paper two individuals may be. No matter how electric the chemistry, Quilliam argues that a relationship without emotional responsiveness is not a relationship you want to be in. A few weeks ago I wrote about the truth regarding compatibility, and shared a list of components that are part of being emotional responsive. The underlying detail is that we have to want to be emotionally invested, we have to want to step forward and love in a way we may have never loved before and on the flipside, we need to see and feel our partner doing the same.
6. Discuss love languages with your partner
In Gary Chapman's best-selling book The Five Love Languages, he shares the primary five ways each of us may feel loved by someone else. Just as with any new language, it is something we have to learn about our partner. How do they feel loved? What actions, when I partake in them, communicate my deep affection for them, and which do not? I broke down these five langauges in episode #87 of the podcast, and I encourage you to take a look because as important as it is to know the love language of our partner, it is just as important to know our own love language. And to know how to communicate what we need to our partner.
7. Understand attachment tendencies
It is human nature to have any one of the four attachment tendencies throughout the duration of our days and lives and thus with our partner as our relationship is growing. Introduced by psychologists John Bowlby and Mary Ainsworth as they studied child development, time has also revealed we carry attachment tendencies with us into adulthood as well, and it makes sense. We are looking for connection, security, love. What are the four attachment tendencies? Secure, Anxious, Avoidant, Attacking. Examine yourself and see where you fall primarily, and then examine when or if you fall into the other categories. Ask yourself, what occurs to make me feel anxious, avoidant or the need to attack? The ideal as you might have already guessed, is to feel secure and to find someone else who is also secure, which leads me to #8.
8. The ideal: Tranquility and Simplicity
Quilliam pointed out that we rarely see a "secure" attachment in the dramas or comedies we view on television, read in books or see on stage. Why? As critics would say, it would be boring. No drama. To me, that sounds perfect, and it truly is what we should aspire to in order to be a good partner and what to seek in a good partner. The outcome of two individuals who are primarily secure individuals with regards to attachment (admittedly, life has its unexpected moments when we stagger and fall back into one of the other three), is a feeling of calm. And this is where some of us mistake our potential partner who makes us feel calm, as boring and not right. This would be a mistake, as Quilliam points out. Calm is secure and content. A turbulent, up and down relationship is not healthy or foundation building that will last. Seek out the calm and be the calm, and you will have a beautiful partnership.
9. The importance of self-love along with loving our partner
In points #8, #6, #3 and #1, a primary and thus necessary component is knowledge of oneself. And along with this self-knowledge is the knowledge of how to love ourselves. How to be kind and gentle with ourselves, how to eradicate the negative voice, to refuse to let others bring us down and respect the boundaries we need in our lives. As Quilliam shares the insight from relationship psychologist David Schnarch "We need to feel 'at home' in ourselves in order to have 'a good place to invite a spouse to visit'". In other words, finding the right partner begins with understanding and then loving ourselves because when we embody love for the life we live, we are then truly able to give it sincerely to others. We may not know when we will meet the right partner or potential right partner, the good news is there are plenty opportunities to do so should we choose to live in accordance with our unique compass and temperament. Quilliam does go into great depth about how to meet potential partners that are best suited for us, and if this is interests you, I would encourage you to pick up her book. Largely, why I enjoyed the book so much was that the truth is if we have the wrong map, we'll never find what we're looking for. And her book is a simple, direct road map that is full of common sense if you are looking for a partner that you want to enjoy your everydays with and build a life together in which both individuals are respected, loved and supported. ~View Part Une (one) of this series - Choosing a Partner here.
Petit Plaisir:
The Emmy nominated food feast show which airs on PBS and is hosted by Pete Evans, Australia's top celebrity chef is in its fifth season. Currently season 5 is running on PBS, but you can view the past four seasons via Amazon Video. Click here to take a look at the previous four seasons and check your local PBS listings to see when A Moveable Feast airs in your town. ~Subscribe to Fine Cooking magazine here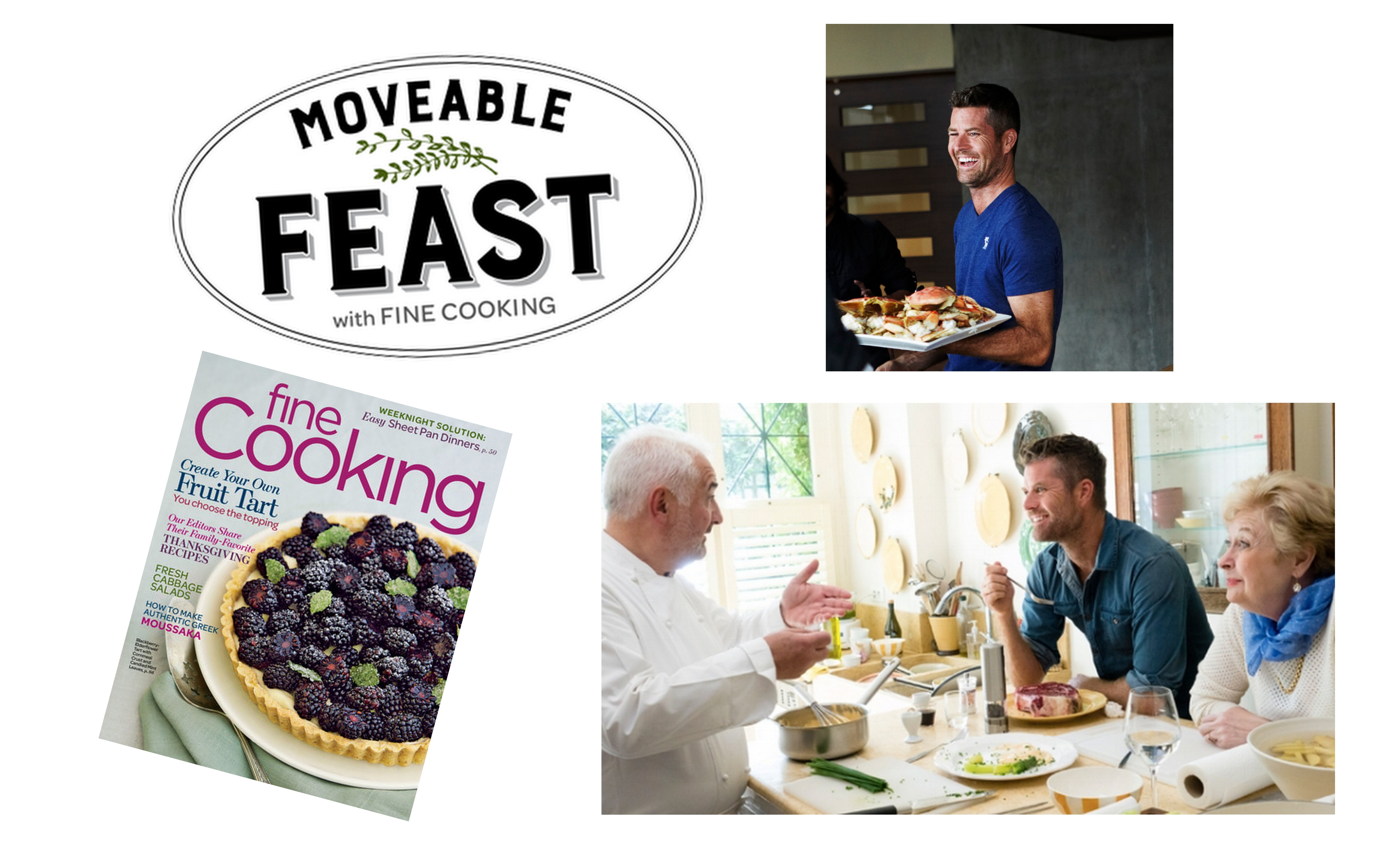 This episode is sponsored by:
Click here to subscribe to the monthly box with 6 recipes and everything you need to make them. 4 – 5 full size essential oil bottles
Enter the coupon code "SIMPLE" to receive a $40 giftcard emailed to you after you subscribe to this fun essential oil recipe box.
Each box comes with 6 recipes and everything you need to make them. 4 – 5 full size essential oil bottles, 100% pure goodness all for $39.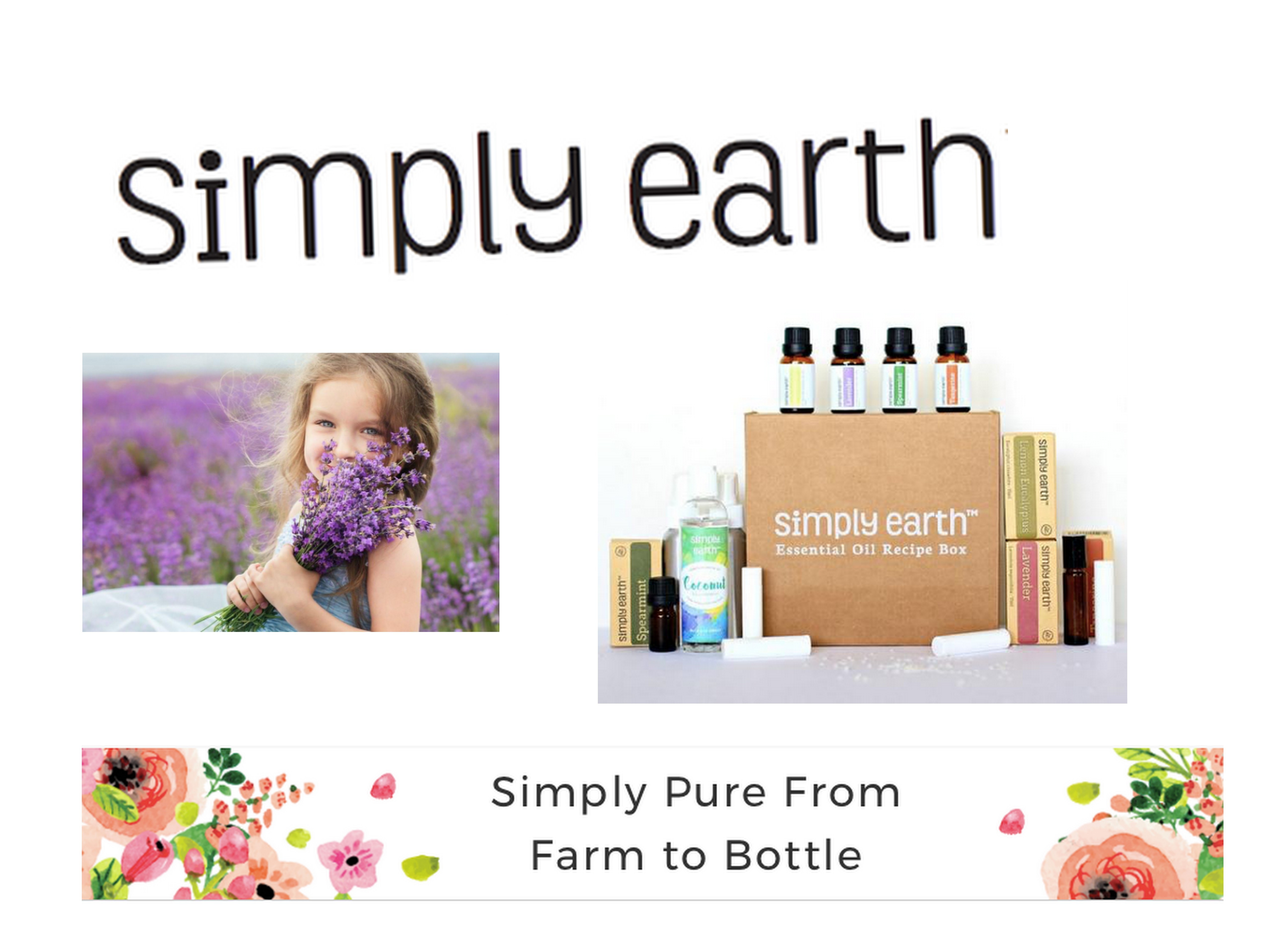 ~Mark your calendars Foodies & Francophiles! World renowned chef and top food blogger and cookbook author David Leibovitz is stopping by The Simple Sophisticate on Monday November 6th (episode #182) to talk about his new book: L'Appart: The Delights and Disasters of Making Paris My Home. I am so excited I am pinching myself!!!
Image via TSLL Instagram
---
Mon, 9 October 2017
178: Your Unique Journey — How to Navigate It Successfully
~The Simple Sophisticate, episode #178

"If you can see your path laid out in front of you step by step, you know it's not your path. Your own path you make with every step you take. That's why it's your path." ― Joseph Campbell
Have you ever thought or uttered this statement, "If only there was someone's journey I could follow, model my life after, then I would be more at ease"? At ease with knowing which step to take when, why I was taking it and where it would lead. While a road map of where to go would be handy - a Google Map for Life, so to speak - I have come to realize I am thankful I do not have one. Why? Well, it isn't because I enjoy adrenaline rushes or the unknown necessarily. Rather it is an understanding I have come to realize that Joseph Campbell explains eloquently in the quote above: Each of our journeys is meant to be unique and while it may be oh so tempting to follow in step those who inspire us, to do so would be to eliminate what can only uniquely come forth from each of us. Don't get me wrong, it can be terrifying to understand such a truth, and to be honest, I know some will say "Not for me. I am going to do what I know and what those before me have done", but I also know many of you, like me, are willing to listen to our internal compass and even if we can't make sense of it, find the courage to step out onto our own trail and forge the path even if we're not quite sure where we will end up or when we will end up where we hope it will lead. Today I'd like to share with you six tips for preparing you for a successful journey that will be uniquely yours.
1. Take the time to get to know the navigator . . . that would be you
One of the first three-part series I wrote when the blog began was a list of benefits of getting to know yourself and how to do it. Ultimately, when you become accustomed to your own unique language, what your true temperament is, what makes your energy soar or sag, what tickles your curiosity and what deflates your hopes and ignites your fears as well as what you value versus what is simply nice, but unnecessary to live a most contented and fulfilling life, you become able to make decisions more readily without second-guessing yourself. You begin to recognize and trust your intuition and you begin to advocate for the direction you know you should head with more confidence.
2. Exercise the mind
The best way to be able to make connections with old and seemingly incompatible concepts is to continue to learn. Read up on history, read a biography, read about the new research findings on neuroscience or the best nutrition. Observe mind-provoking cartoons, challenge yourself with the daily crossword puzzle. Absorb from time to time seemingly unnecessary information because who knows, it may just be the missing piece to solving a problem down the road, or creating a new way of living well for you or those you love or the community at large.
3. Lighten Up
"Your mind will answer most questions if you learn to relax and wait for the answer." —William S. Burroughs
Again and again I am reminded of the above quotes truth when I am trying to locate a solution or think of a particular idea that is escaping me. It is the relaxing of the mind, giving it room to move and be free, which enables it to find what I have been searching for. Even better, when I give my mind a task to work through, sometimes unconsciously, upon getting a good night's sleep, I will wake up in the morning with a fresh mind and often a fresh new idea.
4. Practice gratitude
"Acknowledging the good that you already have in your life is the foundation for all abundance." Eckhart Tolle
It initially seems counterintuitive: If you say you are grateful for what you have, why would you the universe interpret that as a person who needs or deserves or should be given more? But the best receiver of any gift is someone who knows how to truly appreciate it, and we demonstrate this truth by how we treat and appreciate the many fortunate opportunities, comforts, necessities, etc. we already have.
5. Focus on welcoming ease
"Every time you are tempted to react in the same old way, ask if you want to be a prisoner of the past or a pioneer of the future." ~Deepak Chopra
A calm mind is a sound mind. If how you have been approaching life isn't working, circle back to what it is that is causing you to stumble. Perhaps it is a default response whether your words, your tone, the thoughts you convey and their connotation, or your physical response - your facial expressions, your body language, your actions, or perhaps it is something so simple, yet so powerful such as your jump to negativity and/or worry that hinders the forward positive progress that you seek. Choose to react differently and you will eventually see different results, sometimes immediately.
6. Always be an iota out of your comfort zone
"If we're growing, we're always going to be out of our comfort zone." —John Maxwell
Back in June I shared a post titled 7 More Signs You Are On the Right Track, and two of the signs were feeling challenged and feeling as though you were in limbo land and not sure of which way to go or if anything was going to work out as you had stepped out of what you knew and were attempting to arrive some place else. Brené Brown also points out in her new book that the most difficult part of the journey you need to be on, is the one that is yours and yours alone, is the in-between. The in-between where you've come from and where you're headed. The truth is the change you seek will require some courage, and stepping out of your comfort zone, if even only in slight increments, is the only way to grow to your fullest potential and seek the destination that is solely yours to inhabit. Choose to have the courage to arrive at this uniquely singular destination and enjoy the journey.
"If you do follow your bliss, you put yourself on a kind of track that has been there all the while, waiting for you, and the life that you ought to be living is the one you are living. Follow your bliss and don't be afraid, and doors will open where you didn't know they were going to be." ― Joseph Campbell
~SIMILAR POSTS FROM THE ARCHIVES YOU MIGHT ENJOY:
~Be the Hero of Your Own Story (episode #176)
~8 Ways to Become the CEO of Your Own Life (episode #40)
~Create Your Own Unique Journey
Petit Plaisir:
This episode is sponsored by:
Click here to subscribe to the monthly box with 6 recipes and everything you need to make them. 4 - 5 full size essential oil bottles
Enter the coupon code "SIMPLE" to receive a $40 giftcard emailed to you after you subscribe to this fun essential oil recipe box.
Each box comes with 6 recipes and everything you need to make them. 4 - 5 full size essential oil bottles, 100% pure goodness all for $39.
---
Mon, 2 October 2017
177: How to Ensure a Bountiful Harvest (in Life)

~The Simple Sophisticate, episode #177
"October knew, of course, that the action of turning a page, of ending a chapter or shutting a book, did not end the tale . . . " —Neil Gaiman
The journey of each of our lives meanders and sometimes jet-lines through seasons. As children we are in the spring of our youth, emerging, learning, exploring and stretching our wings to experience all that is unknown. During our summer we invest, we dive deep into life — what we love, whom we love — and beginning the process of reaching a far-off goal that will take time to achieve. The arrival of autumn is that time in which we hope our efforts, our discoveries, our risks, have paid off and what we want to see upon our arrival is a beautiful, bountiful harvest of goodness, of gifts, of joys, and even pleasures. A time to savor is what is desired, a time to take a deep breath and say to ourselves, 'It was worth it. It was all worth the uncertainty, the struggle and the hope without proof during certain moments'.
With October's arrival yesterday, I found myself walking along a trail I haven't walked in quite some time. Early in the morning, the sun was only emerging and the aspens along the graveled path were all but brilliant cornflake yellow. They wiggled in the gentle breeze and the glimmers of sun that began to shine through the trees made each leaf glow like gold.
The deciduous trees reach their glory in autumn and serve as a vision of what is possible when we choose to be patient, to be thoughtful, to be clear in our focus and present as well to appreciate when the moment comes to stop in awe as I did along my walk and just stand with smile spontaneous, reveling in the beauty. I find it quiet poetic that "deciduous" can be translated to mean "falling off at maturity".
In order to ensure our harvest in life is bountiful, below are 10 ways of living during your spring and summer to incorporate into your everyday way of living.
1. Take Action: Daily, Regularly, Steadily
No matter how many exquisite, unique and praise-worthy seeds you hold in your hand, if you do not plant them, they cannot sprout and grow. The seeds are your dreams, planting them is you taking action, learning how to best care for them, and doing so each and every day, season and year.
Keep focused on what you want to grow, even if you don't see the small incremental progress because it is underground or happening in such a minuscule manner, trust that so long as you are saving your money, learning your trade or whatever daily tasks must be tended to, every day you are inching ever closer to the bountiful harvest you seek.
The world in which each of us lives is ever-changing, and while it may be tempting to, once you've found a way of navigating life that works well, sit back and just relax, to do so stunts our growth. While our core being will not change, how we live within the world of which we do not have entire control is and forever will be.
The best way to navigate it successfully is to be self-aware. In other words, come to learn how you are perceived within the world you reside. How do others respond and react to you? What is the reason for the reaction? Is it good or bad? Is what they perceive accurate? Can you improve, better clarify or improve ways of communication to exist more successfully? (listen to episode #143 in which self-awareness is the topic)
3. Nurture What You Want to Grow
If you want more kindness, be kind to known and unknown individuals. If you want intelligent compassion, continue to learn and along the way be compassionate to those learning as well or encourage them to learn gently. If you want love, give love in ways that are comfortable for you. If you want respect, be thoughtfully respectful and live in such a way that you are proud.
We are the farmers who plant the seeds, and so we do have choices everyday that will determine what we will see materialize tomorrow. More division or more understanding? Clear, thoughtful communication or name-calling? We have that choice.
4. Confront the Obstacles
In order to grow, we cannot turn away from what scares us, what hurts us and what is holding us down from striving forward. What are you fearful of? Address it. Perhaps with a trained professional (counselor) so that you have the net of objective support if the fear is too much to initially face alone. Is a loss preventing you from striking out again toward what you so loved having in your life. Confront it, embrace your feelings and do not judge yourself. If you are someone who regularly becomes jealous, dive deep into where the insecurity comes from. Address it, heal it, so you can move forward. Because you can if you confront the obstacles.
5. Strike a Balance and Protect It Fiercely
Quality work begets quality outcomes. Do not be tricked into believing you have to be working 24/7 week after week, month after month. It's not true. Yes, you may want results now, but don't you want quality results that will last? I have a feeling you do, and in that case, always make time, daily or weekly, for you, for play, for relaxation, for exploration, for no work. Protect it fiercely by learning to say no, especially to yourself.
By doing so you are investing in the quality product you wish to materialize when the journey comes to an end.
6. Select the Crop's Components Thoughtfully
Do you have weeds in your life? In other words, naysayers, complainers, squashers of thinking beyond the box? Let them go. Weeding in your crop is necessary because if you don't, you choke out or reduce the potential of what you want to grow.
You only have so much energy in any given day. If people regularly exhaust you, stress you out to the point where your thoughts are constantly swirling around what they will say or do, stop and reassess why you are allowing them a place in your field of life.
7. Refrain from Multi-Tasking
Multi-tasking, as we've talked about before, promises what it cannot deliver. And upon letting it go you welcome more pleasure, more productivity and less stress. It's a win-win-win!
8. Observe Different Approaches to Living If An Aspect In Your Life Isn't Working
Is there something in your life that just isn't working? For example, have you not figured out how to successfully utilize technology in your life — you need it, but you look at your phone too much. Or maybe you can't figure out how to make time to exercise regularly. Seek out other individuals, other cultures, other anything to see what they do differently in any avenue in which you are finding isn't working in your life.
When you travel for example, keep your eyes open as to how others live their everyday lives. There are so many approaches to living well, but the key is to know what you need to enable you to thrive. So long as you keep searching, what will work well for you will be discovered.
9. Practice Gratitude
Gratitude is a simple practice that aids us in recognizing how wealthy we actually are when it comes to living well. Food on the table, a warm house to enjoy the rainstorm that pounds on our windows while we sip a cup of tea, access to information and entertainment, choices beyond choices.
If your schedule or daily routine has strayed away from keeping a gratitude journal or simply having time to sit and savor all that is going well in each day, perhaps usher it back into your life and you may just notice an improved quality in your thoughts and actions toward yourself and others as you go about your day.
10. Invest in Well-Being for Your Unique Self
Today's Petit Plaisir is an example of a small investment I made into my own well-being: knowledge about how to thrive as an introvert. For me this was a small, but powerful choice. The key for each of us is to continue to see our growth as a journey and to come to understand what enables us to be our best selves and reach our highest potential.
The mission of this blog, TSLL, is to provide the tools that you need, have been searching for, and break them down so that you can apply them to your life as is best for you in your unique journey. Once you know how to nurture yourself well, you can do so for others and then the world at large. Because when we feel loved, when we feel understood and seen, most importantly by ourselves, we find a centering peace of mind that is the springboard to reach our dreams and savor a bountiful harvest.
~SIMILAR POSTS FROM THE ARCHIVES YOU MIGHT ENJOY:
~Why Not . . . Revel in October?
Petit Plaisirs: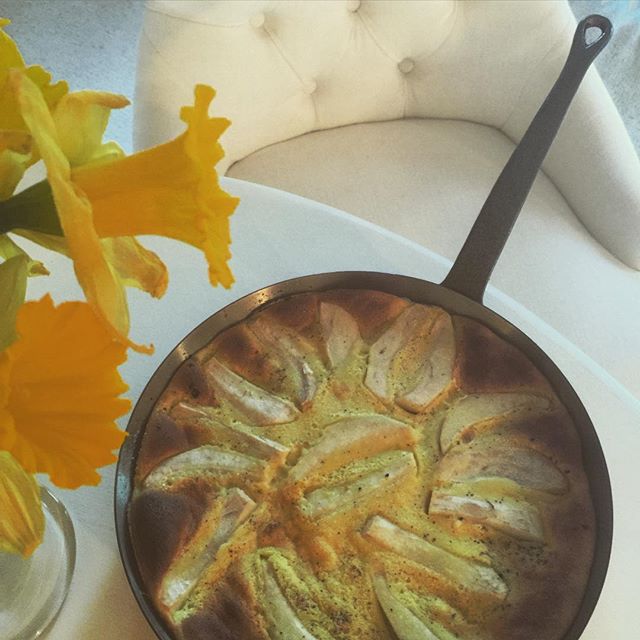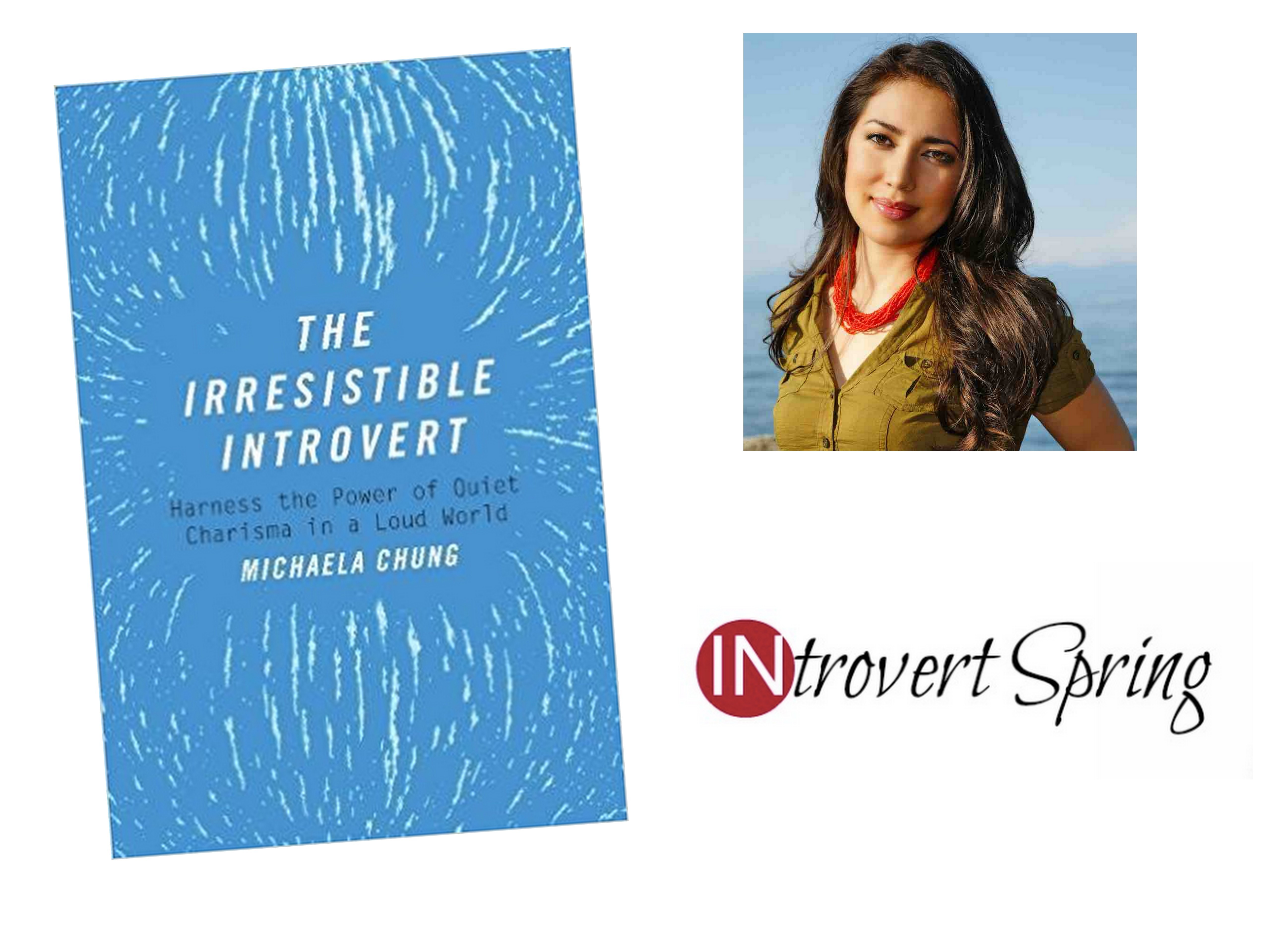 Today's Sponsor for this week's episode is KIND Bars:
~Visit kindsnacks.com/tss to receive an exclusive free trial of their 10 bar variety pack and snack club (all you pay is shipping).
Image: source
---