Sun, 2 September 2018
224: How to Welcome Simplicity Into Your Life: Live Differently for One Month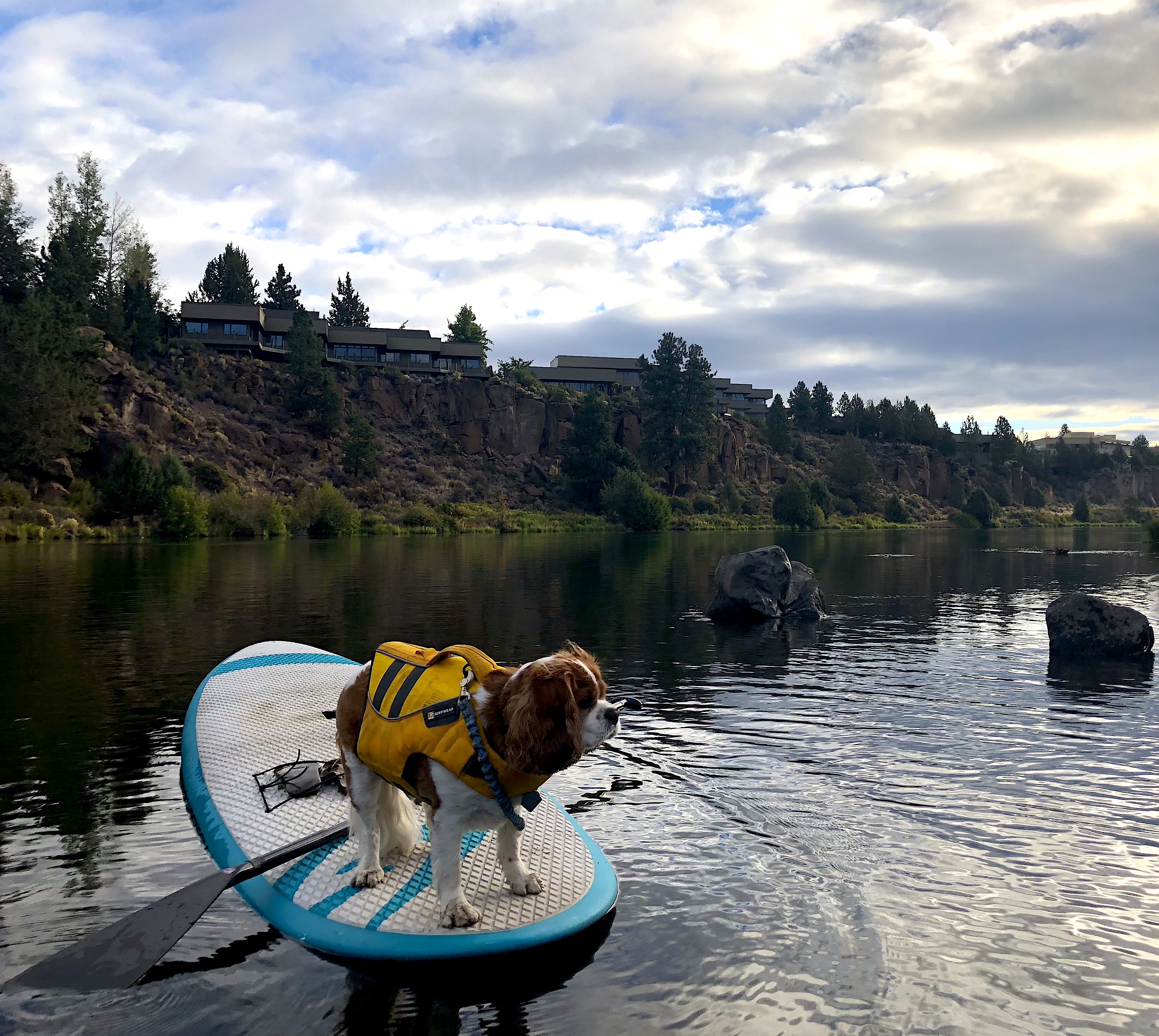 "One of the greatest challenges we all face is to find a happy balance between the opportunities that are available to us, the media-implanted urge to have them all, and our own desire to keep focused on the things that really matter." —Elaine St. James in Living The Simple Life: A Guide to Scaling Down and Enjoying More
Momentum is a powerful source of energy, and even though I am far from being a physicist, I understand the basic concept that since all objects have mass, and if an object is moving, it will have momentum, thus power/energy. We are objects of energy when we keep our schedules and lives running.
Whatever pace you are moving at currently, if it is a pace you have become accustomed to for some time, it is easier to keep moving along at this pace than it is to slow down, even to speed up.
As we begin Season 5 of the The Simple Sophisticate podcast today (check out the full schedule of episodes here), many of us are stepping back into a full schedule, or at least one slightly different from the previous season. Whether it is simply a busier schedule due to clients and staff returning from their holidays, or perhaps you as well, the pace tends to pick up, and if we aren't careful or conscious, we can move along with this energy without realizing that it may not work well for the balance we know is best.
Now, granted, the pace you are stepping back into may be something you relish and works well; in this case, savor it, but simply be conscious of the energy that rolls forward and is easy to become swept up in without our being aware.
If, however, the pace that fall (or the new season) brings is something you wish to shift, to improve, I have some ideas about how to instill a new pace of momentum that works best for your life.
For the third time I read Elaine St. James' Living the Simple Life (1996), and it was upon reading it this summer that a few ideas she shared jumped out at me that had not previously. Most predominantly, taking a full month to live your life differently as a way to assess what you really need and determine what is helpful and what is actually hindering the quality of your life.
As I read this, I recognized my own experience having had the opportunity to travel in France for an entire month this summer. During this time, as I shared in a couple of blog posts (Doubt the Default: How My Trip to France Woke Me Up, episode #218 and Why Not . . . Let Your Brain Calm Down?), the clarity I gained about what was helping and was was obstructing the quality of my life was illuminated. But upon reflection, it was the duration of the trip that enabled this to be more readily recognizable.
Partly, this was because after spending four weeks in another culture, you are more acclimated than you realize, and so upon returning, there is an element of shock to your system (at least there was for me due to my fondness for the French culture). However, I am confident that we do not need to 'get away' to another country to have the same experience.
As a teacher, each summer I feel I am given this opportunity to reassess what is working and what isn't, but it is my choice to reflect and then put into place the changes I realize would be beneficial. So here's the challenge and the opportunity - for one entire month, make one, some or all of the following changes to your lifestyle as inspired by Elaine St. James and my own experience and observations to free up more time in your life to do what you love or do nothing at all, simple to relax, sleep more, dream more, savor time with loved ones more, simply live as you please. With the month's conclusion, take an hour or a morning or an afternoon and reassess to see what differences (positive or negative) you experienced.
Arrive at work either earlier or later than you do now, and then either stay earlier or later than you do now. In other words, shift when you are at work to try to find more productive hours, but do not stay longer than you currently do in total.
Get up an hour earlier. While this may require of you to go to bed earlier, observe how the day begins when you give yourself breathing room to savor having more control in how you set the tone for the day. Remember it's just for one month.
Stop watching the news. While this doesn't mean you don't have to stay informed as you can read or listen to the news, observe how no longer being the passenger when it comes to news viewing affects your attitude, assumptions and stress levels. But you may want to take it step further and . . .
Stop reading or listening to the news (just for one month!) to see what differences may arise due to the absence of perpetual information.
Change your exercise regimen. If you work out regularly in the afternoon, try working out in the mornings and observe how you go about your day and what it feels like to have the evenings free. If you attend classes in the morning, try taking them in the evening instead.
Turn off the television. (posts to read - Why Not . . . Watch Less Television? and Why Not . . . Master the Television?)
Take a couple of personal or sick days.
Talk to your boss to restructure your work days (just for one month) to four 10 hour work days instead of five 8 hour work days if this is an option.
Spend an entire weekend without making/attending any social or family commitments and give yourself permission to just do what speaks to you. If you can do this for more than one weekend during this month of assessment, you might begin to see helpful trends of what refuels and replenishes you.
Eliminate all shopping except necessities such as groceries and vital personal items.
Don't feel obligated to clean each week. Instead pick up each day as you go and clean every other week. Observe at the end of the month if this is possible.
Take a bath when the mood strikes - morning, middle of the day, etc.
If possible, give yourself a long window of no appointments right after lunch as your energy begins to recharge from the fuel of food and the midday break. (This book, which was a Petit Plaisir in episode #194, explains the timing of our days and when we are most productive.)
Simplify meals - use the capsule menu approach. Make sure your épicerie is stocked and challenge yourself to shop and cook seasonally.
Stop using social media on designated days (the weekend) or every evening after [select a time]. Be stricter than you might think you will do after the month; by doing so, you will be able to see if you actually notice a positive difference in your mood, time saved, etc.
Stay off the phone (texting or talking) except for emergencies for the entire month for making plans to meet in person. Sounds extreme, but often we welcome more internal stress with the conversations we have that are not face to face. Yes, a work-around is to use social media, but if this at all sounds tempting (to go text and talk-free), take the challenge and observe any differences in your stress levels. Potentially the quality of conversations may improve as you spend more time face-to-face.
Spend a weekend or a day (or even just an afternoon) somewhere that will feel like an escape from the old habits that you are trying to tweak. Upon traveling to this destination, turn the phone off and be fully present, engage, revel and celebrate. Observe what feels good about where you are and the pace of the day(s).
Initially this list may seem impossible, but remember, it is only for one month, AND choose what piques your interest. Again, remind yourself as you begin the month with anything that may be difficult, It is only for one month.
For one month I didn't watch the news, and by doing this, it made it far simpler to return to the states and not turn it on at home. As I mentioned last week, how I have adjusted is to watch the NBR (Nightly Business Report) and read a daily brief each morning. Anything else is quite jarring to me, far more than I recognized prior to my trip. The key for the changes you seek to become more comfortable is to give yourself this one month of practice or living or doing without. This is where momentum comes into play. It is very hard to shift gears as behaviors become habituated, even behaviors that are not helpful. And so when we initially begin to change the habit or behavior, we think the difficulty is due to it not being what is best. However, in truth, it is simple science - anything new, any shift of energy is slow and awkward until it gets going at a good and steady pace. Give yourself the full month to make the shift and redirect your momentum.
When we discover that the blue sky was deeply blue today, far more than it was last week, we realize the pace we had been living previously was not allowing us the ability to be present, to observe and to appreciate. Such appreciation is part of improving the quality of our lives. And when we return after the month we challenged ourselves to above and begin to watch some television for example, we do so more discerningly, more thoughtfully, as we now recognize that indeed what we watch indirectly affects our emotions.
May in one month's time, you have more free time and therefore a life of increased quality.
~SIMILAR POSTS/EPISODES FROM THE ARCHIVES YOU MIGHT ENJOY:
~Learn more and sign up for TSLL's Weekly Newsletter.
~TSLL Fall Shopping Guide 2018 was just released this past weekend.
~Saturday September 8th - The Simply Luxurious Kitchen vodcast debuts its first season!
Petit Plaisir:
~The Guernsey Literary and Potato Peel Pie Society film on Netflix
Based on the international bestselling novel by Mary Ann Shaffer and completed by her niece Annie Barrows when Mary Ann passed away in 2008. (2009)
Click here to learn more about Mary Ann Shaffer's inspiration for the novel.
Lily James from Downton Abbey (Lady Rose Aldridge) stars as the protagonist, writer Juliet Ashton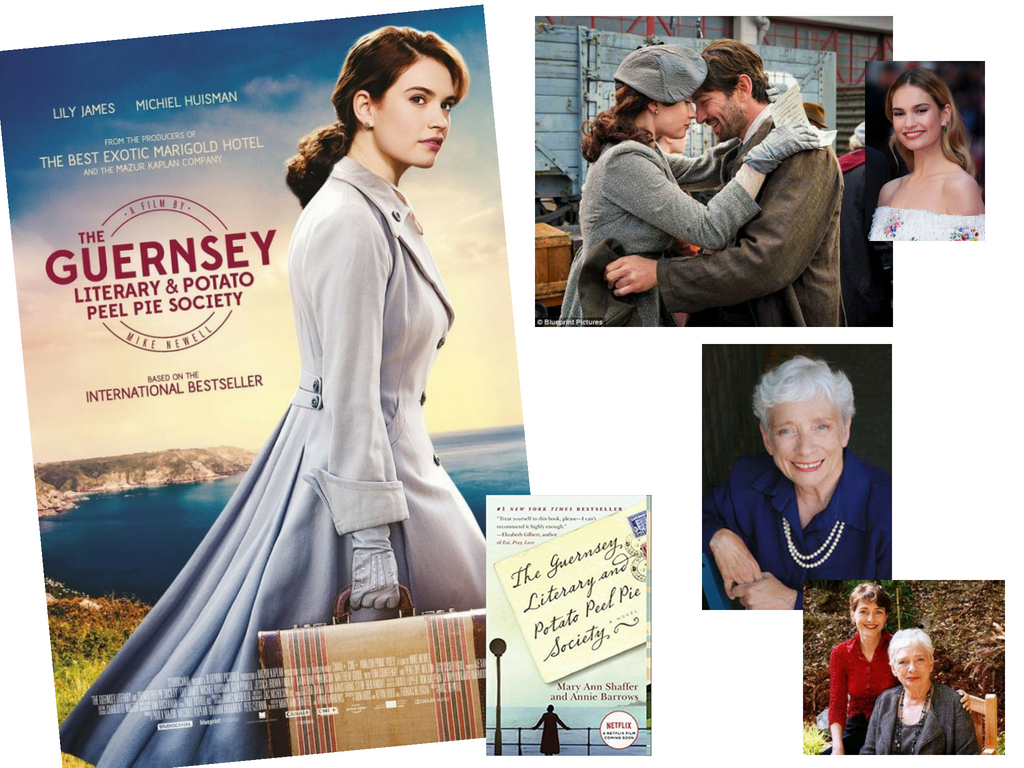 https://youtu.be/vP9eDmX0ow0
Sponsors of Today's Episode:
---