Mon, 17 April 2017
151: 10 Style Tips to Embrace the French Woman's Approach to Effortless Chic
~The Simple Sophisticate, episode #151
"There is something about the French woman, a sense of freedom that must read and show in the way we dress." —Marion Cotillard
No one has yet pinpointed when the allure of French style came to epitomize the pinnacle of effortless, chic style, but nonetheless, the flattering stereotype continues to be perpetuated and this post will do the same.
Why? In all honesty, if you have been to France, you have seen it. You have crossed paths with the style seen in Paris that embodies classic staples worn with such ease and confidence that the woman appears to be on her own catwalk wherever she goes. Now not every French woman embodies the qualities oft associated with simple, chic, effortlessness just as not every American woman is intrigued by fast fashion and putting more in her closet (if you are a reader of TSLL, I am pretty confident you do not fall into that traditional American stereotype).
But since the French woman has lessons to share when it comes to the style of quality over quantity, and demonstrates how magnificent it can look, people from around the globe have taken note, which may be why so many non-French women have impeccable, signature style as well.
"What defines French Style? An effortless chic attitude - the Parisienne always wears great basics. It's about clever mix and match." -Evelyne Chétrite
Wherever we find the inspiration that moves us to shift and change our wardrobe, it is worth investigating exactly what the fundamentals are of that particular approach to style.
To begin, I must make a confession, I am not someone who enjoys shopping for clothes, but I do thoroughly appreciate and feel most confident when I know the clothes I am wearing work well on my body for whatever occasion I may be involved in. Thus, I have always wanted to drill down to how to cultivate a dependable, chic wardrobe that is versatile and lasts. So it was not a surprise when the French woman's approach to style caught my attention.
Let's take a look at how to incorporate the 10 fundamentals of French style into our lives so that we too can look our best, spend our money wisely and limit the time we spend in shops and online boutiques so that we can go about enjoying the simply luxurious lives we have created.
1. Staples over trends
"In an era of excess, Frenchness speaks to a certain kind of abstinence - but also of a noble refusal to compromise on quality, as well as the confidence to resist tacky gimmicks." —Lisa Armstrong, The Daily Telegraph
Watching the seasonal runway shows are great fun and full of inspiration and ideas what new way to wear a button up blouse or what to pair with a knee-length skirts, but don't hop on the bandwagon if it's a one-season phenomenon. How do you know if it's a one season phenomenon? Ask yourself, would you wear it if you hadn't seen it on the runway or if wasn't cheered by Vogue and the fashion elites? If the answer is no, then just appreciate it and move on.
Staples may seem safe or boring, but as we will discuss in #2, when you purchase well, know your body and tailor to your needs, you will shine. And the key word is you. You, rather than your clothes will be what everyone will notice and that is the intent to dressing well each time we step into our closets. Instead of considering what will draw attention, what will shock, what will woo onlookers, ask yourself "what will look best on me and help me elevate to feel and do my best?" Return to those clothes again and again and again, and you will never be disappointed.
2. Invest, don't skimp
A French woman will have Chanel ballet flats and maybe even a Mulberry tote, but she won't have oodles of ballet flats in her closet or more than a few handbags unlike an average American's closet that is overflowing with bargain finds that may have looked wonderful on the rack at Ross but no longer shine two or even five years later.
Hone in on what you need, save up and purchase what you love and will continue to use for years to come. My Lanvin ballet flats were an investment (always order one to a half-size larger than your regular size), but they were exactly what I had always wanted for years. When I finally purchased my first (I have two now - beige and black) pair, the price was expected, and I continue wear them at least 2-4 times a week (they continue to look wonderful and work with a long list of outfits).
3. Subtle over shocking
Choose neutral hues that work with your skin tone in order to infuse a multitude of options. The white jersey tee works beautifully under your blazer, but it can also be tucked into a pencil skirt worn with heels to offer a high/low look to the office. Don't forget to wear it under your leather jacket as well paired with your favorite jeans.
Shocking, while fun, has a shelf-life. Subtle again allows the woman to shine rather than the clothing.
4. Fewer but better
You will have fewer items in your closet and what a beautiful sight that will be when you walk in. Clutter is stressful, too many choices can numb us and make it difficult to choose. Fewer, but better options simplifies the process but amplifies the outcome.
5. A skill rather than a sport
As I mentioned at the top of the post, I honestly do not like to shop for clothing. Beginning when I was a young girl, I became quickly frustrated looking for clothing that fit my tall frame and thus began to see wardrobe building as the goal, not a sport that would waste hours of my day.
A significant part of why I share what I learn and discover about style on TSLL is because I want to alleviate the frustration that I had so that you too, whether you love shopping or not, will be able to shop well each and every time, utilizing your time wisely so that you can enjoy the life you have built.
Do I love beautiful attire and the craftsmanship, absolutely. If I could snap my fingers and have the wardrobe of 10-15 staple items for each season hanging in my closet that look brilliant on my body, I would snap away and spend the time I would have been shopping walking my dogs, working on a creative project, traveling or any one of the hobbies I enjoy. And so TSLL exists to reveal the tools we all can possess so that we each can build our signature wardrobe without feeling we have to do so each season, because we truly do not if we shop well.
6. Keep it simple
A beautiful silk blouse paired with designer jeans that fall just to the ankle worn with a stunning pair of Roger Vivier flats. Nothing else. Classic pieces, quality pieces.
Trust your purchases so that when you do pull them on and pair with them with the other items, you will know they work. Another reason to have fewer, but better items in your closet is that you become more familiar with them as you will have had them in your closet for many seasons. You will begin then to trust what you have, what looks flattering on your body and what other items might pair well with it.
The simplifying of the process is a significant factor to loving and trusting your style.
7. Subtle, but sincere statement pieces
Begin to let go of the costume jewelry. I used to regularly have my large tear-drop earrings that were not that expensive but fun conversational pieces, and then I began to realize I didn't want my clothing to be the conversational piece, I wanted to be talking about topics of more substance. So I purchased these earrings and wear them with nearly every outfit. They are simple, basic, but just the right femininity for work and play. A simple pair of diamond studs would also work beautifully.
The key is to not be afraid to invest in a few investment statement pieces, but make sure they are subtle so that you can wear them for years and perhaps a lifetime.
8. Find what works and wear it regularly
If blazers are your flattering cut similar to Emmanuel Alt, then include a couple of quality blazers in a variety of hues in your closet. If you know crew necks are better than v-necks, stay loyal and do not deviate.
Such a discovery of our style takes time, but so long as we pay attention, are willing to explore and try something new if other approaches aren't working, we will eventually find what works for our bodies, lives and comfort.
Over the past few years, one of the trends that has become my signature is the jumpsuit. Not everyone loves the jumpsuit, but it has been a staple in my wardrobe - layering with blazers, wearing long-sleeve monochromatic versions in the winter and splurging on a versatile silk jumper by Vanessa Seward when it went on sale that takes me to work and is ideal of cool summer afternoons with sandals.
9. Mix the high and low
As much as your investment items are the foundation of the French woman's wardrobe, not every item you wear has to be über sophisticated. Wear a pair of boyfriend jeans with heels (low/casual - boyfriend jeans; high/dressed-up - heels) or a bomber jacket over a camisole worn with an over-the-knee pencil skirt and sandals. The balance of seriousness with playful displays prowess of how to build and wear a wardrobe exuding confidence and personality.
10. Elevate yourself, don't hide
The clothing you wear is meant to spotlight the talented, intelligent, fun and curious woman who you are. While clothing can offer some armor in a world that can be difficult at times, don't hide completely behind your sartorial choices. Let your signature shine. Choose clothing that regardless of the designer label is made well and elevates your confidence. Stick to what works, let go of what doesn't and dress for you, not to mimic what you should do.
Part of embracing the French woman's approach to style is reconciling with the clothes you must get rid of, but on the flip side when you don't have to go shopping as often to fill the gaps or find that one item that you just don't seem to have, you will discover an ease with knowing what to wear when that will be priceless.
As much as I love the power of the sartorial choices we make, I have always wanted the clothing to be the background (an impressive background, but still in the background). While being known for what one wears is initially flattering and a temporary confidence boost, it is knowing that the woman each one of us offers to the world is more than what she wears is valued far more than the clothing and image she projects that motivates me to fine tune and all but perfect my approach to style. And each time I gain more clarity, I look forward to sharing what I learn with you.
May we all fine-tune our wardrobe so that we may make a worthwhile first-impression but follow through with a breath-taking performance offered by our intelligence, charm and wit.
~SIMILAR POSTS FROM THE ARCHIVES YOU MIGHT ENJOY:
~The Francophile's Style Guide: The 14 Essentials (podcast episode)
~Why Not . . . Master the Art of Dressing?
~Why Not . . . Organize Your Closet?
~20 Ways to Live Like a Parisienne (podcast episode
~How to Cultivate Your True Style All Year Long - inspired by Ines de la Fressange's new Parisian Lookbook (podcast episode)
~Shop TSLL Capsule Wardrobe boutique here
~As my way of saying thank you to listeners of the podcast, I have produced two new episodes for this week due to my loss of voice last week and inability to have a new episode as each Monday for over two years (except in one other instance) there has always been one. I appreciate your understanding, your well wishes and your interest in living simply luxuriously. Here is the link to episode #150. Have a lovely week.
Petit Plaisir:
~begin with the first novel in the cozy, set in Aix-en-Provence mystery series, Death at the Chateau Bremont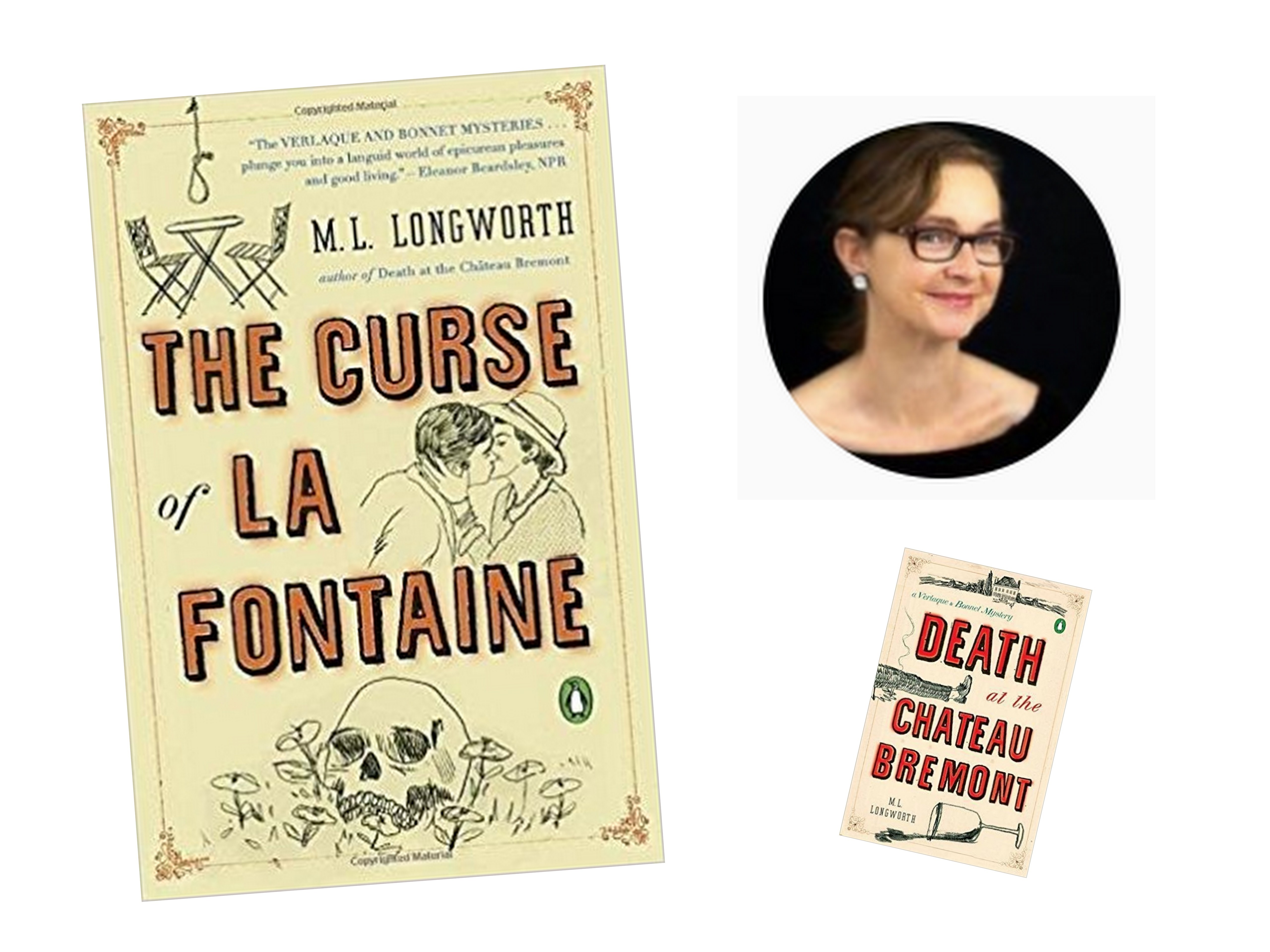 ---
Sun, 16 April 2017
150: Give It Time: Discovering What Is Worth the Wait
~The Simple Sophisticate, episode #150
"Adopt the pace of nature; her secret is patience." —Ralph Waldo Emerson
The blossoms of spring have begun to bloom; the scents, vibrant green grass and and brilliant pastel hues offer their natural talents of awing us mere humans. And after a winter that didn't seem it would in, the blossoms all along knew they would bloom; they just needed time.
As many around the globe yesterday celebrated Easter which manifest from the pagan holiday coinciding with the spring equinox and the earth's reawakening, I found myself reflecting on all around us that requires time in order to flourish. From the dogwood and magnolia blooms to the delicate baking of a soufflé, extraordinary seemingly unimaginable occurrences and revelations require time to incubate, to evolve and realize the possibilities which are harbored within.
Below is a list of simple as well as significant life events that require the exercise of patience and trust that in time, beautiful outcomes will materialize.
1. A transcontinental flight to a destination on your bucket list
2. Learning how to truly listen
3. Accrued compound interest on savings
4. The zit-from-hell that sprang up out of nowhere
5. Attainment of an academic diploma or skill certificate
7. The pesky debt you are working to pay off
8. Becoming a better communicator
9. Loving well
~responsive vs. reactionary - episode #145
10. Mastering cooking techniques that appear impossible: slicing an onion, flipping an omelette, building a sauce without it separating
12. Discovering what ignites your soul, stirs your curiosities and what, if pursued, will lead to your fullest potential and true contentment
13. Respect from others
14. Trust from others
15. Personal growth: developing these 22 skills
"The two most powerful warriors are patience and time." Leo Tolstoy
Part of the reason I savor the arrival of the spring season, as I mentioned earlier this year, is because the world around us reminds us that evolving into our better selves is possible. And the most important lesson that the arrival of spring teaches us to wait. We must not rush what needs time to develop, to breathe, to heal, to gain its footing and establish its strong foundation so that when it does arrive, it will last as long as it is most capable of doing.
Often I reflect on this life lesson of giving what we seek, what we desire, what we are hopeful for, as a litmus test for what Charles Stanley reminds,"Our willingness to wait reveals the value we place on the object we're waiting for." So the next time you find yourself frustrated that something isn't arriving quickly enough, ask yourself "How deeply do you truly want it?" And perhaps if you still choose to be impatient and rush it, you were simply looking for a placeholder because you hadn't found what you truly desired. And on the other hand, if you reflect, step back and recognize the need and willingness to be patient, you have discovered what for you is worth seeking. Perhaps for you, you have found your path, the journey you truly wish to be on.
~As my way of saying thank you to listeners of the podcast, I have produced two new episodes for this week due to my loss of voice last week and inability to have a new episode as each Monday for over two years (except in one other instance) there has always been one. I appreciate your understanding, your well wishes and your interest in living simply luxuriously. Here is the link to episode #151. Have a lovely week.
~Petit Plaisir:
~View and print the recipe here
~All images captured by TSLL Instagram.
---