Mon, 29 January 2018
193: 7 Ways to Become Who You Were Truly Meant to Be
~The Simple Sophisticate, episode #193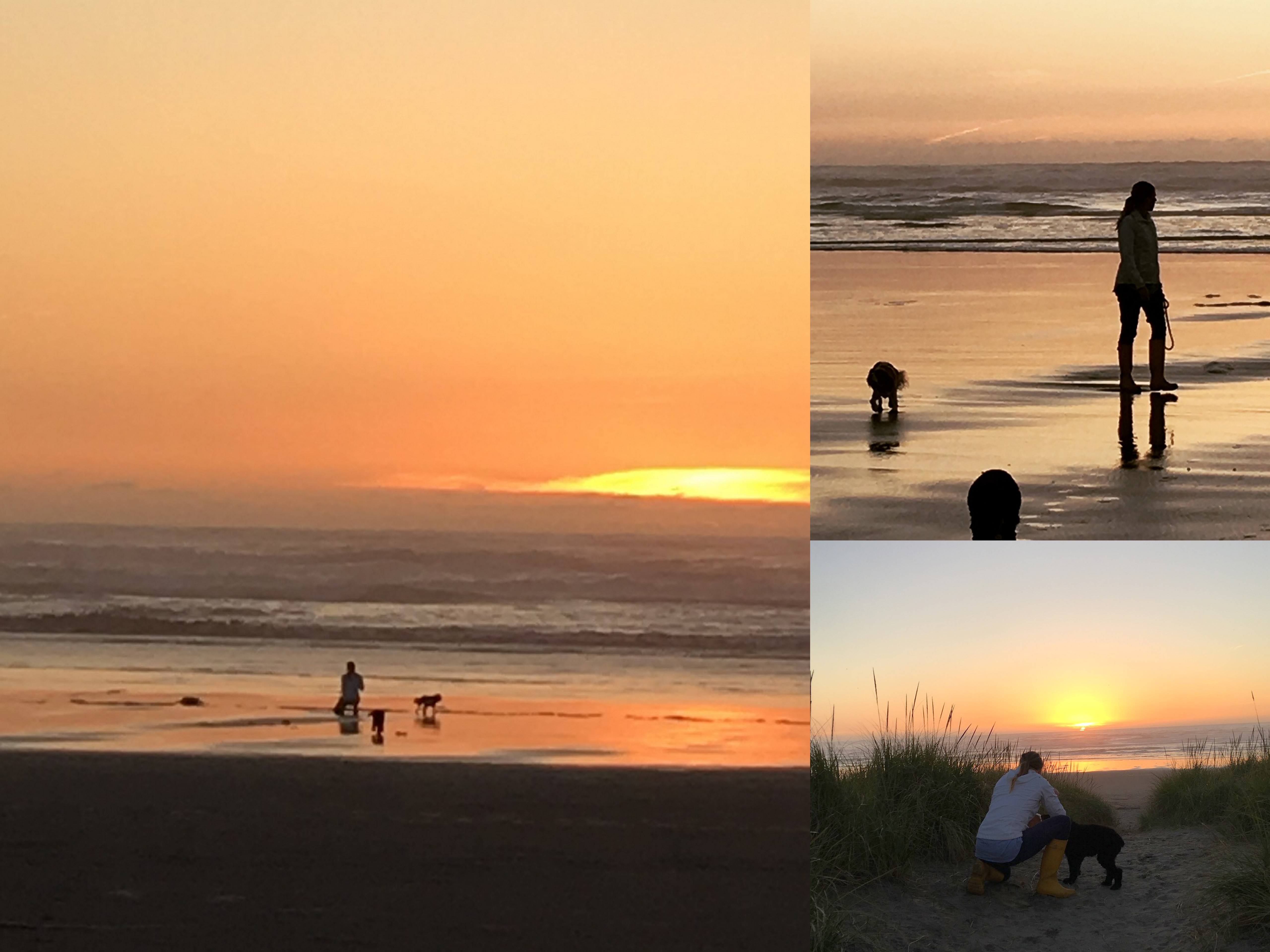 "Happiness comes from being who you actually are instead of who you think you are supposed to be." —Shonda Rhimes
In order to feel good in one's skin (or to feel well in one's skin as the French state it, bien dans sa peau), we first must know what skin we are inhabiting. However, it is not about what we see on the surface, but rather what talents, curiosities and passions are within us waiting to be discovered. I clarify this distinction because the other day someone made the common statement about finding ease within oneself, and they described it as "becoming comfortable in one's skin". I immediately responded and shared that at least for me, it doesn't feel so much as a "trying to make something feel better", but rather an exploration of what and who I truly have the potential to become, what I truly value, what I innately am capable of, etc. And so it has instead been a journey of discovering "what my skin was" so to speak. The journey of discovery for each of us will have different lengths, different shedding of exterior skins placed upon us and even skins we placed upon ourselves as we believed we weren't enough just as we are. When I came across Shonda Rhimes' quote, it spoke to me immediately. Here is a woman who has built her own production company inspired by her passion to write, to tell stories. Who, as a self-described introvert, shares in her book Year of Yes how she transformed her life by stepping into it and enabling herself to be her own person. In her commencement address to the graduates of Dartmouth in 2014 she shared a speech titled "Dreams are for Losers", and she nailed it. She shares many anecdotes but her revelation about initially dreaming of being a Nobel Prize winning author ... Toni Morrison ... to be more precise, is a point that caught my attention. As she points out, Toni Morrison already had that job, and Shonda had to be who she was and was meant to be. Funny enough, Rhimes eventually had the opportunity to have dinner with Morrison. And do you know what Morrison wanted to talk to Rhimes about? Grey's Anatomy. Case in point, your journey is unique, so just keep striving forward and stop dreaming. Just do. The bigger question is how. How do we each become who we were meant to be?
1. Step away from your life
Often it can be difficult to give a true and helpful life assessment while we're in the middle of living it. Sonif it is possible, step away from the daily routine, step away even from the town you live in for a short duration - a weekend, but better yet a week, and if at all possible a good month (hello, a grand vacation!). I do often find that I am able to assess my life more fairly when I go on vacation. I come back with a clear perspective of what is a priority and what is not, the worries that I can let go of and what changes I need to make, as well as the relationships that matter and the ones that just don't. When we step away, we also step away from the people we hear on a regular basis telling us what they think and perhaps what we should think, and therefore, we begin to think on our own. Better yet, if you are in a foreign country and the language is not your own, you can't be influenced by what anyone is saying because you do not know what they are saying. In all sincerity, in order to clear the outside influences, even your own assumed preferences, step away and outside of your daily life and just be with yourself. Journaling out your thoughts is also something I have found that helps me make sense of what I am feeling. Not that I will find an answer, but I will have to think through what is going through my mind because I have to write it on the page.
2. Allow yourself to feel the fear and do not run from it
I can remember vividly when I went to France for the first time as a 20-year-old college junior. I was to be there for a month. It would be the first time in a foreign country in which I didn't know the language well (if at all), and my first time traveling by myself beyond just a day or weekend trip. I was ecstatic. I had been dreaming about this experience for months. Upon my arrival, once the jet lag wore off, I experienced emotions I had never experienced, and it was uncomfortable to say the least. Little did I know was that I was growing, I was stretching. And part of the reason it brought tears to my eyes during my calls home (of which were few as it was a different day and age) was because it was seemingly painful. Well, it seemed painful in the moment, but it was simply new and simply put, full of unknowns. I have shared before that sometime during that trip, even though I was extremely delighted to come home, upon reflection, I realize I was broken open. And I am so thankful I was.
3. Shed the layers
As I was watching an interview with Sharon Stone recently on CBS Sunday Morning, she shared an observation that hit home for me: Women of a certain generation (alluding to her own - the Baby Boomer and before her) were raised to be accommodating. And finally I understood why I was so perplexed by my parents' relationship and how their approach never felt right for me. While my mom and dad are the only two people who can say and know whether they are happy or not, for me, a young girl who was raised to do her best in sports and extracurriculars as well as school, there was a reason relationships didn't last long for me because the accommodating (which was the only model I had witnessed in my childhood) limited what I knew I was capable of as an individual, let alone in a relationship. Yes, it took me over 30 years to understand that this layer was one I needed to shed, but it's gone finally, and I can breathe much deeper now as I am aware of what values a partnership needs to embody for me to step into a commitment. Now this is just one example of a layer that needs to be shed, but there are many more. Upon closer examination we can identify them, but they are easy to miss if we just go about our lives as we are expected. As a woman here are a few more that have come to my attention: that I must be covetous, desired and sexually appealing, that I am supposed to have children because women supposedly are innately nurturing (please read this study by the American Psychology Association on the realities of how society conditions both men and women) and that career paths are better suited for certain genders. All of these and so many more are myths and layers that need to be shed so that your true and brightest light can shine, offering the world what only you can innately give. (Much more is shared in the podcast on this point. I would encourage you to listen if this issue caught your attention.)
4. Follow your curiosity
In many ways, our curiosity is our Linus blanket. In other words our security, our foundation that we can trust when it comes to knowing where to take our lives. As I shared last year in a post about our unique journeys and knowing how to navigate them successfully,
"If you can see your path laid out in front of you step by step, you know it's not your path. Your own path you make with every step you take. That's why it's your path." —Joseph Campbell
We cannot know what hasn't been written. We write our journey to become who we are truly capable of becoming by trusting our inner compass, by trusting our curiosity. So follow the simple, yet significant wonders of your heart. Be brave enough to step out and try something grand that no one else you know as attempted. For when you do, you gain information about where to go next, and that is part of the journey toward yourself.
5. Read, experience, observe
I recently read an article encouraging more reading as an everyday habit. Speaking about Bill Gates and Warren Buffet, one quote that was shared was stated by Charlie Munger - self-made billionaire & Warren Buffett's longtime business partner, "In my whole life, I have known no wise people (over a broad subject matter area) who didn't read all the time — none. Zero" and he has a point. With regards to being wise in life, but also being wise about who we can become, we need to keep learning through the books we read, the theater we enjoy, the travels we take. Information surrounds us offering guideposts as to where to go next and what we are capable of achieving. We just have to be brave enough to say there is so much more to learn in life and each of us is only getting started.
6. Attain the skills necessary
Susan Hermann Loomis shared in episode #192 the reason she went to cooking school in France was that she wanted to learn from the best. If she was going to do something, she was going to do it right and well, thus France or Japan came to mind, and France was her choice.
7. Follow Shonda Rhimes' advice: Just keep moving forward
With each step forward, as we follow our curiosities, as we do what we have to do, as we let go of what no longer is serving us, we bring ourselves ever closer to where we are meant to be. Let go of the desire to have absolute control of your life and you will unlock the greatest gift of discovery: who you were truly meant to be. The world swirls around us, seemingly at breakneck speeds it can seem, but we are the constant in the whirlwind. When we ground ourselves in our truth and understanding of who we are and what we can offer to the world, we may bend every so slightly, but we will be strong enough to reach our destination even if we don't know where we are heading as we put one foot in front of the other. I too am stepping what feels like somewhat blindly forward. However, I am following what provokes my curiosity, I am following the creative ideas that pop up when I least expect it or can't explain to the outside world as to why they arrived. And with each step, with each book, with each experience, the exterior layers that are not me are being left behind and the journey is all the more enjoyable and my confidence gradually strengthens that I am traveling the right path. ~SIMILAR POSTS FROM THE ARCHIVES YOU MIGHT ENJOY:
~Give Yourself Permission to Be Awkward, episode #185
~The Importance of Finding Contentment, episode #181
~How to Let Go of Self-Imposed Limitations, episode #186
Petit Plaisir
~Remodelista blog post worth reading . . . The Organized Pantry: 8 Rules for Decanting Dried Goods ~See how I put some of the ideas shared in the book to work in my kitchen: 9 Ways to Organize Your Kitchen, Improve Your Health & Help Out the Planet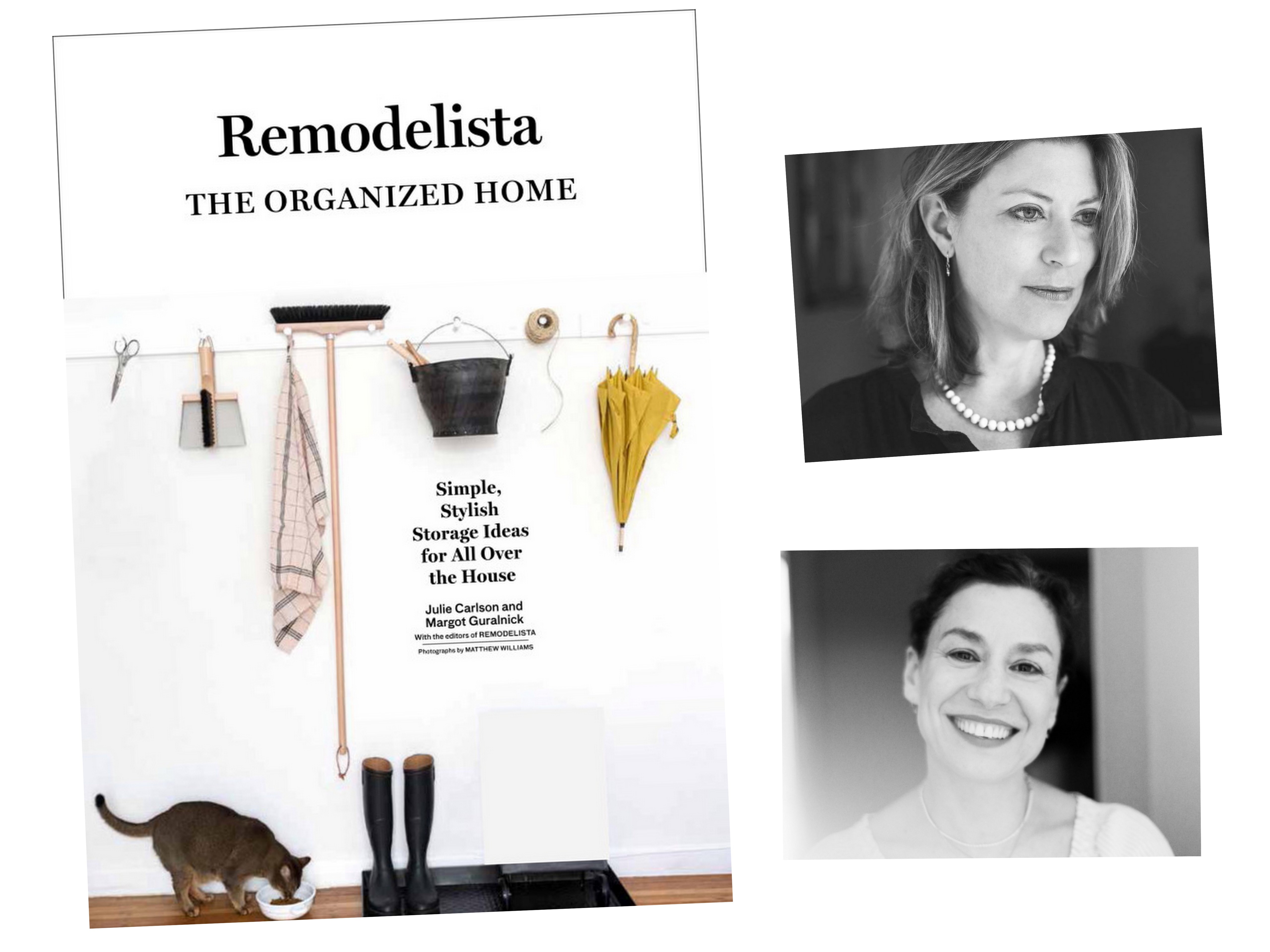 Sponsor of this week's episode: Lifesum
~Visit the Top Ranked Health & Fitness app and receive 30% off the Premium Membership. ~Visit lifesum.com/simple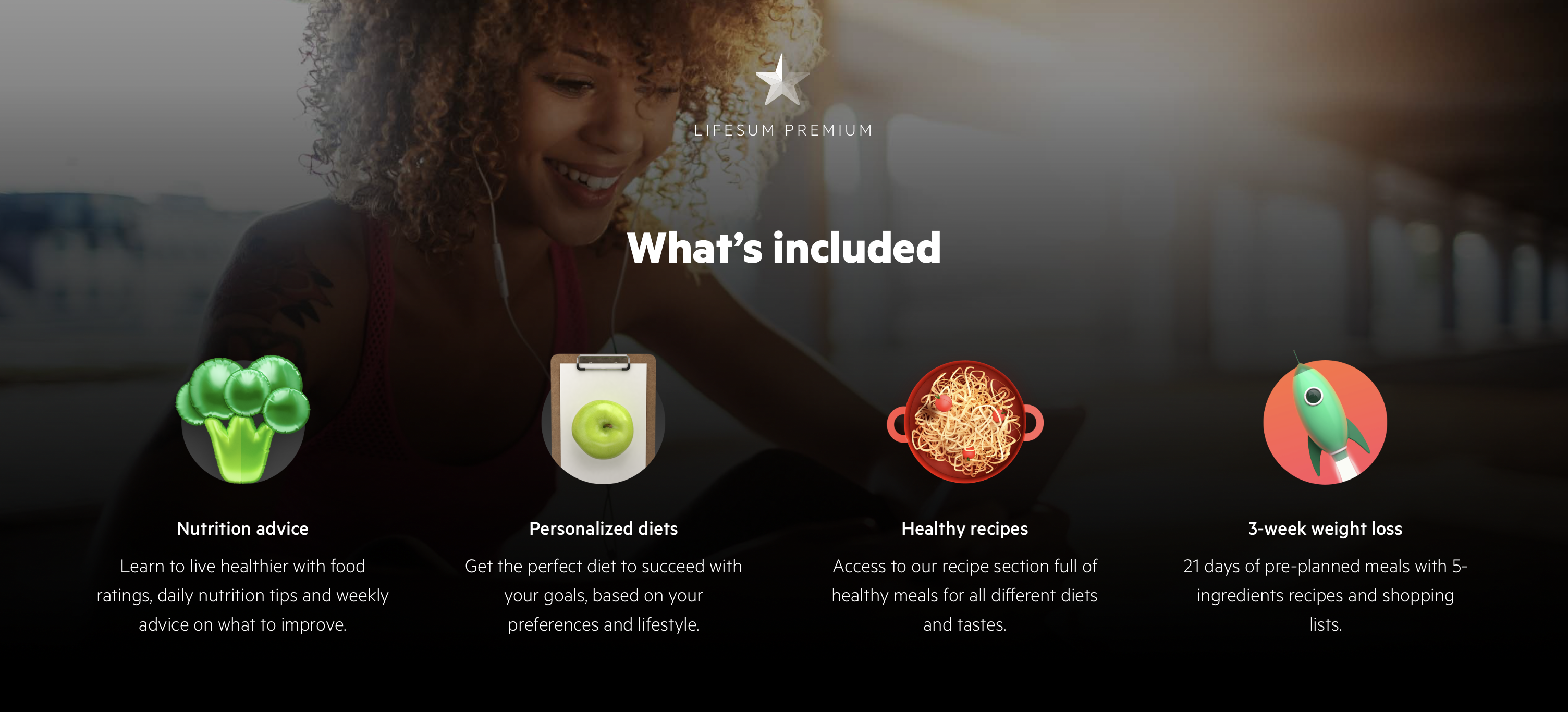 Download the Episode
---
Mon, 18 December 2017
188: 18 Secrets & Lessons from the French Culture to Begin 2018
~The Simple Sophisticate, episode #188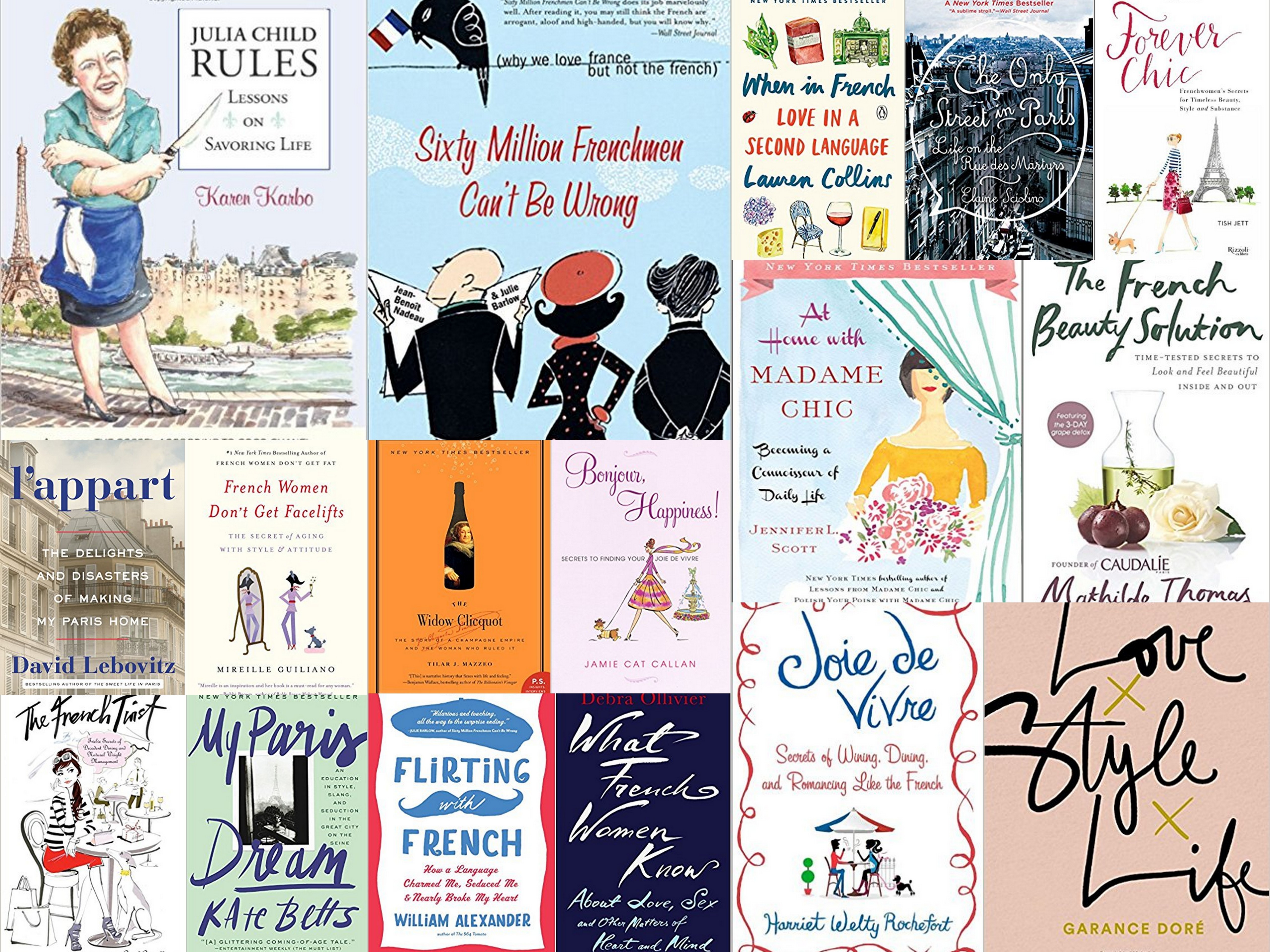 "But I love New Year's Day, because I can never get over the generosity of the fact that we all get a BRAND NEW YEAR, totally for FREE — with no dents, or dinks, or mistakes yet. It's the ultimate REFRESH button." —Elizabeth Gilbert
With 2018 just two weeks away, I am, as I am with each new years, inclined to be quite excited for a fresh start. No matter what the current year shared with me, surprised or delighted me with, the gift of a chance to improve is a priceless opportunity that only arrives once every 365 days. And so, I readily choose to seize it and apply what I have learned over the past 12 months and put it to practice, to improve upon who I reveal myself to be the previous year. As I look ahead to the new year with plans to finally get back to France since far too long ago (2013), I couldn't help but look to my collection of French living and culture books which I didn't fully realized is as plentiful as it turned out to be in my personal library (a sampling captured recently of many of my French themed books) for inspiration as to how to step forward into 2018.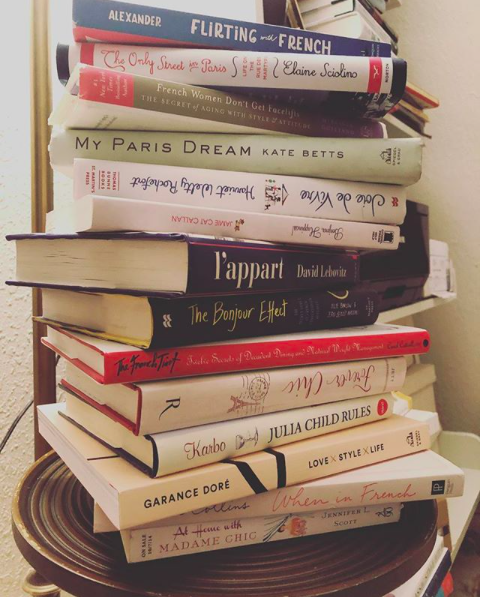 Below I've gathered 18 quotes of wisdom, insights and inspiration for beginning anew, renewed and brilliantly rested and ready to make 2018 the year we wish it to be.
You Know More Than You Realize
1."a quarter to a third of all English words come from French, and good thing; otherwise, learning this language would be even harder than it is." —William Alexander in Flirting with French: How a Language Charmed Me, Seduced Me & Nearly Broke My Heart
Read Books Like You Need Them to Breathe
2. "France retains a reverence for the printed book. As independent bookstores crash and burn in the United States, the market here is healthier, largely thanks to government protections that treat the stores as national treasures . . . in France, booksellers —including Amazon —may not discount books more than 5 percent below the publisher's list price." —Elaine Sciolino in The Only Street in Paris: Life on the Rue des Martyrs
The Gift of a Balanced Life is a Beautiful Life to Savor
3. "So here is a trilogy: food/movement/know thyself. Again, these are important elements in my life and also in the lives of French women who don't get fat (and perhaps do not want or need facelifts)." —Mireille Guiliano in French Women Don't Get Facelifts: The Secret of Aging with Style & Attitude
Trust Your Journey, and As You Travel, Just Be Yourself
4. "'Seize the moment . . . pay attention to your life right now' . . . What I failed to see, sitting around the coffee table on those nights, was the possibility that I didn't have to keep looking for a family to belong to; I could create one of my own. I had conflated my deep need to belong to something bigger than myself with a more superficial need to fit in, to look and dress and act like others. But fitting in is not belonging. This seems so clear now, but at the time I didn't understand the difference. I was still floating between New York and Paris, at least in the sense that my identity was tied to both cities. I lived in New York and worked at a New Yorker's pace, but I couldn't let go of Paris —Paris, which had shaped me more deeply than college or even my Manhattan childhood. Returning to Paris felt as if I was reawakening some part of myself that had been asleep since I'd left." —Kate Betts in My Paris Dream: An Education in Style, Slang and Seduction in the Great City on the Seine
On Style: Mix It Up
5. "Forget the 'total look.' Frenchwomen love to mix and match. Pascale Camart, womenswear buying manager for the Galeries Lafayette, told me that having designer labels next to ordinary ones on the same floor was 'on purpose. The Frenchwoman likes to put different things together.' The Parisienne, she says, doesn't buy evening dresses. She sticks with basics and then finds the one distinctive jacket or scarf or top that will make the ensemble a knockout." —Harriet Welty Rochefort in Joie de Vivre: Secrets of Wining, Dining and Romancing Like the French
The Importance of Elevating the Everyday
6. " You don't go overboard, exhausting yourself over the holidays when you make every day an occasion for friendship and family, fun and celebration." —Jamie Cat Callan in Bonjour, Happiness: Secrets to Finding Your Joie de Vivre
Choose Quality in Your Food and in Your Life to Elevate the Experience
7. "Édith Piaf famously sang, Non, je ne regrette rien ('No, I regret nothing'). Although I have my share of regrets, using good chocolate to make a soufflé is never one of them." —David Lebovitz in L'Appart: The Delights and Disasters of Making My Paris Home
Let Your Body Tell You What It Needs and Listen
8. "She knows exactly what she has 'a taste' for, and once she's had enough, that's it. She eats what she wants, when she wants it, until she is satisfied. Food is not a moral or emotional issue for her. She does not describe foods as good or bad; to her they are neutral, just food." —Carol Cottrill in The French Twist: Twelve Secrets of Decadent Dining and Natural Weight Management
The Essence of Real Beauty Goes Beyond the Surface
9. "Style without substance is unacceptable, largely because it's boring, one-dimensional. In France, it's inadmissible to provoke ennui. Real style is built upon a solid foundation of informed intelligence, quick wit, and an impressive panopoly of culture references. One must hold her own in a lively conversation. The essence of beauty is to continue educating oneself and constantly to learn something new. Simply put: these are the keys to eternal youth." Tish Jett in Forever Chic: Frenchwomen's Secrets for Timeless Beauty, Style and Substance
Keep Persevering to Create More 'Luck' in Your Life
10. "Persevering is often not simply a matter of working hard and refusing to quit; often, by trying again, failing again, and failing better, we inadvertently place ourselves in the way of luck. Yet another reason to keep on keeping on." —Karen Karbo in Julia Child Rules: Lessons on Savoring Life
Cooking Need Not Be Complicated & Thus an Necessary Element of Socializing Well in Everyday Life
11. "Yes, Parisians have more fun when they go out. But they're also ten times less likely to eat out. And in Paris, there's no ordering in —you cook. It's simple cooking, really: You can have five friends over, create a fast, delicious pasta with zucchini and mint. Or you just buy cheese, figs, wine and call it a night." — Garance Doré in Love, Style, Life
Opening Your World to Other Languages & Cultures Deepens Appreciation and Perspective
12. "Linguists call America 'the graveyard of languages' because of its singular ability to take in millions of immigrants and extinguish their native languages in a few generations. A study of thirty-five nations found that 'in no other country . . . did the rate of the mother tongue shift toward (English) monolingualism approach the radity of that found in the United States.' Immigrants to America lose languages quickly; natives of America fail to acquire them. Only 18 percent of American schoolchildren are enrolled in foreign language courses, while 94 percent of European high-school students are studying English." —Lauren Collins in When in French: Love in a Second Language
Incorporate the Arts into Your Life
13. "As often as you can, take an evening off and seek out the arts. Attend the ballet, visit an art show at your local coffee shop, go see an independent theatre, attend a symphony performance or a rock concern. These moments are often too few and far between, especially when family and work life seem to always come first. Indulging in the pleasure of the arts feels decadent and is a magnificent way to recharge your soul. Purchase your tickets in advance. Knowing that you are going to attend the ballet in three weeks gives you something delightful to look forward to." — Jennifer L. Scott in At Home with Madame Chic
Luck is Hard Earned
14. "In truth, her luck was not yet finished. Not even close. These two daring shipments were to make her one of the most famous women in Europe and her wine one of the most highly prized commodities of the nineteenth century. As Louis told her, it was a succes born out of 'your judicious manner of operating, your excellent wine, and the marvelous similarity of your ideas, which produced the most splendid unity and action and execution — we did it well, and I give a million thanks to the bounty of the divine Providence who saw fit to make me one of his instrument in your future well-being . . . certainly you merit all the glory possible after your misfortunes, your perseverance, and your obvious talents.'" —Tilar J. Mazzeo in The Widow Clicquot: The Story of a Champagne Empire and the Woman Who Ruled It
On What Is Worth Appreciating and Savoring
15. "The weight of history means that the French don't wipe the slate clean to make way for progress the way Americans do. Because of their centuries-old attachment to the land, restriction is their second nature, not expansion. The French have completely different ideas about what's public and what's private, and those ideas influence how they think about money, morality, eating, manners, conversation, and even political accountability. The French glorify what's elevated and grand, not what's common and accessible. They value form as much as content. And finally, they created many of their instituions to try to deal with the after-affects of two major wars. These factors don't add up to a neat picture that diametrically opposes French and Anglo-Americans. They just explain a lot about why the French think the way they do. Unless Americans recognize these differences, they will never understand the French." —Jean-Benoît Nadeau & Julie Barlow in Sixty Million Frenchmen Can't Be Wrong: Why We Love France, but Not the French
Stop and Nourish Your Body & Mind Daily
16. "No matter how fraught our workload, we stop and have a proper meal. It helps us calm our brains and bodies, and we know we will work more efficiently afterward." —Mathilde Thomas in The French Beauty Solution: Time-Tested Secrets to Look and Feel Beautiful Inside and Out
The Importance of Quality Living for the Individual Living It, Not for Outward Applause
17. "Ambition—another virtue that becomes a vice when taken too seriously. Time is not money for the French. It's an ephemeral currency and should be spent doing the things that make life worth living. Remember, the French woman might have an acute sense of breveity of time and the immediacy of pleasure; that said, she also has a strong predilection to enjoy not only the finer things in life but the things that make life fine." —Debra Ollivier in What French Women Know: About Love, Sex and Other Matters of the Heart and Mind
Let Your Dreams Lead the Way and Never Stop Striving Forward
18. "Willa Carter believed that if you have a wish for something from a young age and you nourish it, if you continually make an effort to nurture this wish and stay connected to this dream, then you will live a fulfilled life. If you believe in something, it invests everything you do with meaning. Paris has always stayed with me, close to me, and I've continually felt nourished by it." —Kate Betts in My Paris Dream: An Education in Style, Slang, and Seduction in the Great City on the Seine At the core of living well is appreciating the value of now and tempering longings and future hopes so that we are soley living in the future. Our lives are indeed right now. Just for a moment, examine where you were in your life one year ago today, now five years ago, now 10. Could you have precisely known where you would be when looking toward the future as your younger self? The future is exciting, but as many of the sage words remind, it is often the simple, the patient and present that make life truly fulfilling. Thank you for stopping by, and remember to stop by next Monday when the Top Episodes of 2017 will be shared. A new episode will return on Monday January 1st with Francophile author Jamie Cat Callan (her new book Parisian Charm School: French Secrets for Cultivating Love, Joy and that Certain je ne sais quoi will be released on January 2, 2018) as well as an excited giveaway for listeners and readers (hint: it is something for your kitchen). ~Tune in to French-Living inspired posts/episodes from the Archives: ~#4: 10 Ways to Unearth Your Inner Francophile ~#23: The French Way: How to Create a Luxurious Everyday Life ~#32: The Francophile Style Guide: The 14 Essentials ~#96: Everyday Living in France - My Interview with Sharon Santoni ~#127: 20 Ways to Live Like a Parisienne ~#144: 20 Ways to Incorporate Your Love for the French Culture into Your Everyday ~#151: 10 Style Tips to Embrace the French Woman's Approach to Effortless Chic ~#155: 6 Life Lessons for Living Well from Julia Child ~#167: My Good Life in France: Author Janine Marsh ~#168: Everyday Living with Author & Blogger Sharon Santoni ~#169: Understanding the French Culture: My Interview with Géraldine Lepere of Comme une Française ~#182: David Leibovitz Talks About Making Paris His Home ~Check out the new addition to TSLL destination: The Simply Luxurious Kitchen. Have a look at the pilot episode below and learn more about this new venture into vodcasting in which we will focus on "Seasonal fare to elevate the everyday meal" here.
Petit Plaisir: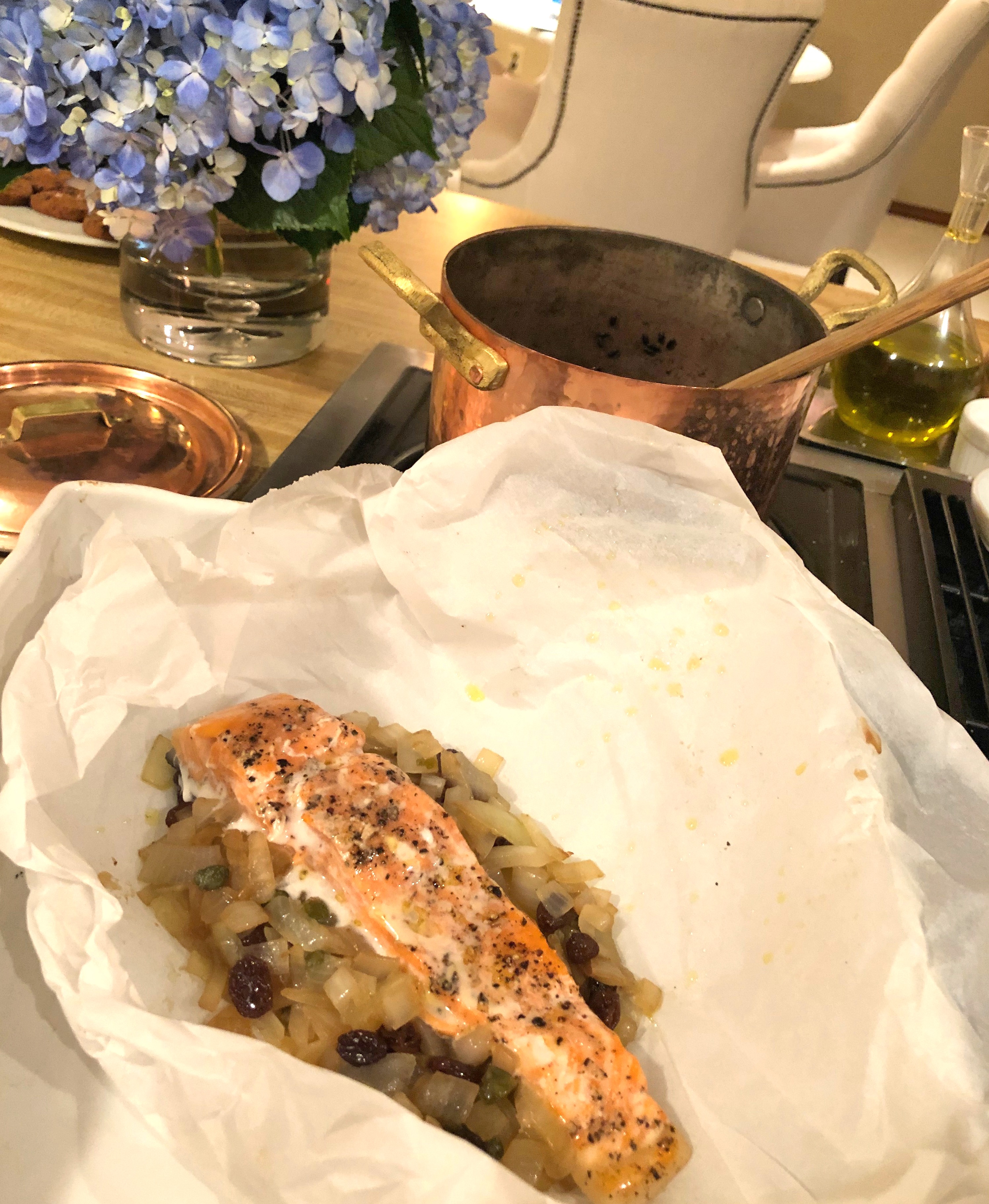 Sponsors for today's episode:
Birchbox

use code sophisticate to save 20% off all gift subscriptions through 12/25

Vincero Watches

use the promo code SIMPLE to save 15% on your order
---
Mon, 11 December 2017
187: How to Create a Healthy Approach to Staying Abreast of the News
~The Simple Sophisticate, episode #187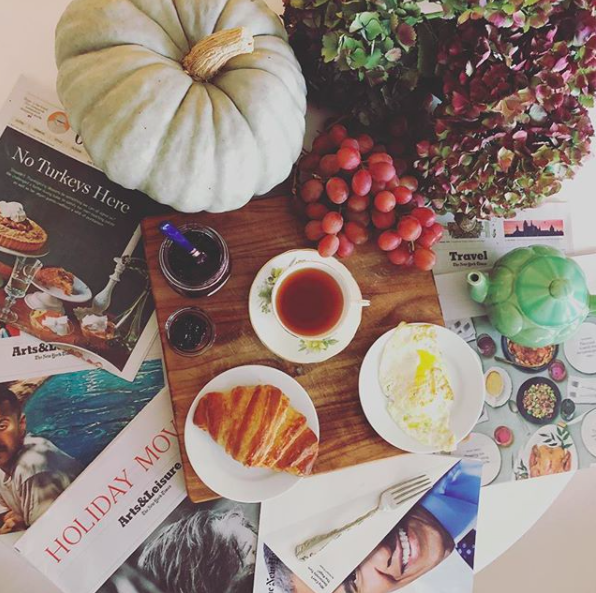 ~The following episode/post is part of the year-long series Welcoming in the Quality in 2017, One Month at a Time. To view other monthly topics touching on all arenas of our lives from style to money to eating well, click here. Upon stepping off the plane at Heathrow last month and wandering into the Devon countryside for a week, I also drastically limited my access to American news. My focus was initially on successfully arriving at my destinations, not missing my train, exploring desired sites and soaking in all of the beauty of the landscape and the culture. While I did turn on the BBC from time to time out of curiosity of what Britain's culture was focused on and their observations as an outsider of American news, I did so for brief windows of time each morning and evening. Stepping out of my routine of regularly having news radio on in the background while working and scanning my social media, which prior to my trip contained a long list of news sources that I would frequently check out throughout the day happening without conscious intention initially, and going about my days with this new unconscious habit revealed a lightness about my day that I haven't experienced for some time. Due to this observation upon arriving back in the states, I set out to revamp how I took in the news. Now at this point in the post, some readers may be nodding their heads and going so far as to say, "I never read/watch/view the news. It's so depressing." And while, yes, it can be tempting to refrain from all sources of news and go about our days in our own bubble, I would advise that it would be dangerous to do so. As I have shared in 2012, staying abreast of current events is, at its core, crucial to being an informed citizen. And to toss away the power to be able to think critically is a foundational component of living well and creating a world for ourselves and around us now and in the future that we wish to live. In 2020, the United States will celebrate the 100th anniversary of the 19th amendment (women's suffrage), and to understand the struggle and suppression women fought to rise above should never be forgotten. Our voices are reflected in our vote and with such a powerful responsibility, we must stay informed. However, there is a healthy balance to be struck, and while I do need to stay abreast of the news for my teaching curriculum as well as for my own knowledge, I became determined to find a better way of staying informed without decreasing the quality of my life. In a study by the University of Sussex, researchers found that indeed viewing negative news has a negative effect on our well-being. However, as it is important to remain an informed citizen, how does one balance the two? The effect of negative news:
exacerbates personal worries and anxieties
begin to catastrophize your worries — when you think about a worry so persistently that you begin to make it seem much worse than it was at the outset and much worse than it is in reality
begin to think and talk about your worries far more
As mentioned above, I wrote a post regarding the benefits of staying abreast of the current events of the day, and the last reason is a point I want to break down and examine today: become an educated citizen. It can be tempting to ignore news all together. The positive effects on your mind, and lightness of being will be immediately felt as I discovered during my week long holiday in England. But, when we say no to all news, we also say no to progress, not only improving our own lives, but the lives of those we love, the lives of the generations which will come after us and the quality of life and the quality of the world and the environment of which we call home. There is a reason the founding fathers chose to organize a representative government rather than a direct democracy. They didn't trust the common man (or woman as it eventually became her right) to choose well when it came to elections. In other words, they didn't feel the public was educated enough on matters they would be making decisions. And while we should all have the right to vote as free and fair elections are the cornerstone of a democratic society, we wouldn't want ignorant voters to place a vote based on lack of understanding of how a particular system of government works. Below are a few reasons to not run away from the news all together:
improve critical thinking skills

observe bias
determine credibility
begin to think objectively
understand most issues involve a lot of grey and are not merely black and white

change can only occur when we know what is actually going on and thus understand what and how to change it
enables you to form your own opinion
cast a vote that supports the world you want to see materialize
holds those in power accountable
So while yes, the peace I so deeply enjoyed while traveling was something I wanted to return home with, I also knew a balance needed to be struck, as there are many benefits: The Benefits of a Healthy Balance:
reduce stress
broaden perspective
more emotional energy to focus on priorities
better sleep
healthier relationships
confidence in decisions in upcoming elections
Each of us will make different changes, so it is important to understand ourselves and how/why we do welcome excessive news into our lives. With the first suggestion, we will drill down to the core of the shift that needs to be made and then follow with eight more ideas for striking a healthy balance that elevates the quality of your everyday without leaving you in the dark.
1.Become aware of the changes you wish to make and why
Come to understand the cue and why you respond the way you do. What is the reward you think you are going to receive? Pulitzer Prize winning journalist and author Charles Duhigg wrote The Power of Habit, and within the book he explains how habits occur and how to break them if they are not serving us well. It comes down to understanding the three part cycle: Cue, Reward, Routine (see the detailed graphic here). Part of why I turn on the radio, the news, or scan my social media to stay apprised of current events, is that it is part of my routine. Within in that routine, I am seeking a particular outcome. In other words, I am craving something that I think this habit will satisfy. Once I identified that I wanted to learn, and knowing that this routine is not procurring the outcome I actually desire, I can shift the routine. But first, I needed to understand the cue that shifted my attention to feeling the need to stay aware or learn something. Also, in some moments during the day (because he suggests looking at the time of day in which the habit takes place), it was merely to have background company while I worked. Understanding these three components is a significant step toward altering the habit that you've discovered, in this case watching, reading or hearing too much news. In the following steps we'll talk about how to create new habits that satiate the craving.
2. Understand the tactics and all the purposes of the news business
While yes, the news is meant to inform (find the who, what, when, where and the why), the networks/channels need to keep you watching as each station is funded by advertiser dollars (BBC and PBS being exceptions) and thus, need to keep your eyeballs on the television for as long as possible. Often the "why" is something that cannot be answered immediately; however, the anchors would like you to think they can find the answer: the answer will reveal itself with the next guest that will be chatting in the next segment, and that is one way to keep you tuned in.
3. Adjust the sites, channels you view
Either view a neutral news site or challenge yourself to view the opposing columnists, news sites, opinions and commentaries to better understand their argument. One assignment I give my rhetoric students each year is to read a columnist who leans to the left on political issues (domestic and international) for the first semester, followed by reading a columnist from the opposing side the second (have a look at the list here - I am always adding to and tweaking it). I too continue to read columnists from the left and right to better understand the issues at a level that is far deeper than the short talking points shared in headlines, comment sections, etc. Often, what I find is that I become a bit calmer after reading the opposition (credible source is a must) as the fear mongering has been reduced and I am able to better understand why the other side adheres to their ideology on a particular topic. Another site I would recommend you checking out to view multiple sides of issues is a source our school's librarian has shared with our staff: AllSides. As you will see, it is organized just as the name alludes: each column is placed on its respective place on the continuum, so you can have at your fingertips, multiple sources and opinions about a current event topic.
4. Welcome a deeper understanding of history into your reading repetoire
Part of the fear and angst that intensifies is due to a lack of knowledge of what has happened in the past. A deep understanding. The cause, the effect. It's one thing to memorize the dates of events, but its another to understand the catalyst that led to the event occurring and the outcome that followed. This takes time. This requires more than a viewing of a three minute segment on the news. Pick up a book on a topic that interests you that has parallels to the issues that matter to you and dive deep into the archives of history.
5. Adjust how you receive the news
Perhaps turning off the notifications on your phone is the first step toward change that will limit your stress. Then look to how you are receiving the news: social media or newspapers; radio or television? Often we take in news without being prepared to receive it. In other words, we are passive receivers of the news - we are letting the news come to us when it wants to arrive. Instead, choose to be an active receiver. Choose when and how you will receive the news of the day. I prefer the radio and the newspaper as I have more control as to when I am ready to learn what is going on in the world. I recently went through my Twitter account and unfollowed nearly 100 different people who were associated with news or world events that typically shared information that stressed me out to read. Now my feed contains primarily inspiring, trusted and less inflammatory sources of individuals. I also have chosen to receive a daily news email that arrives in my inbox each morning (rather than alerts), so that I can determine when I see the news and prepare myself for it, read it, and move forward with my day. Most major news sites have an email subscription service like this. Some even have daily podcast episodes: short and current - such as NPR's Up First app (10 minute rundown each weekday morning with the Morning Edition team). The Daily Skimm is another great news source to receive the headlines of the day upon waking up to start your day. Another idea that will also tickle your interest of other cultures is to read the news through the lense of another country. Part of the reason I enjoyed the news a bit more in England was the distance and perspective an outsider gave to the perceived pressing issues of the United States.
6. Set a time limit
One show I thoroughly enjoy each week is Sunday's Weekend Edition on NPR: the puzzle with Will Shortz, the music and book interviews, as well as a glance at world and domestic news and politics. Also, CBS's Sunday Morning with Jane Pauley. However, once I've heard or viewed them, the radio and television goes off and I enjoy my leisurely or project-driven day to do as I please without rachetting up the worry.
7. Satiate your need for learning with other non-news sources
As I mentioned at the top of the post, part of the reason I sought out the news was to continue my learning, but as I knew but didn't apply, there are many other ways and sources to garner knowledge. Perhaps you have a list of blogs you read each morning or once a week, or maybe you view a particular show or public television program that tickles your fancy for travel or history or antiques or art or the list could go on for some time which means there is a wealth of ways we can welcome knowledge into our lives. Carve out time for these activities as they are a healthy choice for living well and staying informed.
8. Take action
Often part of the reason the abundance of news we receive overwhelms us is that we feel helpless. And while we may not be a politician or an individual who holds a seat in government at the moment, why not do something that supports the cause or causes you believe in. Begin by donating or volunteering your time, but in all sincerity, why not consider running for an office locally? Or if you are someone who prefers to stay behind the scenes, investigate who is running for offices in your local community, state or your state's federally elected senate and representative seats and see how you can support them.
9. Find alternatives to replace previous news viewing/listening/reading moments
Classical music, walking, reading a different section of the newspaper, reading deeper more investigative articles rather than viewing snippets on the news, all of these are ideas I incorporate into my life and now I have added a few more. I recently shared on Instagram Stories that I found the app I have been looking for for months: WRTI, a classical and jazz music station based in Philadelphia (an NPR affiliate). The primary reason I am most a fan of this app is that it has an alarm clock to enable me to wake up to classical music rather than the news radio app I used to use or a beeping sound (it also has a sleep timer). I tend to listen to classic music in the morning and jazz during my work day. If you have found alternatives that are working for you, please do share, as each of us will design the balance of staying informed and reducing stress thereby elevating the overall quality of our lives in our own unique way, and the more ideas, the more options to see what might work best. While my shift is fairly recent and I will continue to share my progress and the changes I observe, I have already noticed a return (or maintenance) of the lightness I so enjoyed while exploring and relaxing in the English countryside. I am certain we all can strike the right balance so long as we know how. And in so doing, continuing to fine tune the dial, we will find the precise spot that works best for us individually. ~SIMILAR POSTS FROM THE ARCHIVES YOU MIGHT ENJOY:
~A Thinking Life = A Happy Life
~Why Not . . . Spend Time in Nature?
~15 Everyday Habits to Live a Life of Contentment (episode #93)
Petit Plaisir:
~read this post by David of the process of My Paris Kitchen finally coming to publication ~Listen to my interview with David Leibovitz (episode #182) about his recent book L'Appart in which the purchase and renovation of his now Paris apartment which took place while he was trying to write and publish My Paris Kitchen.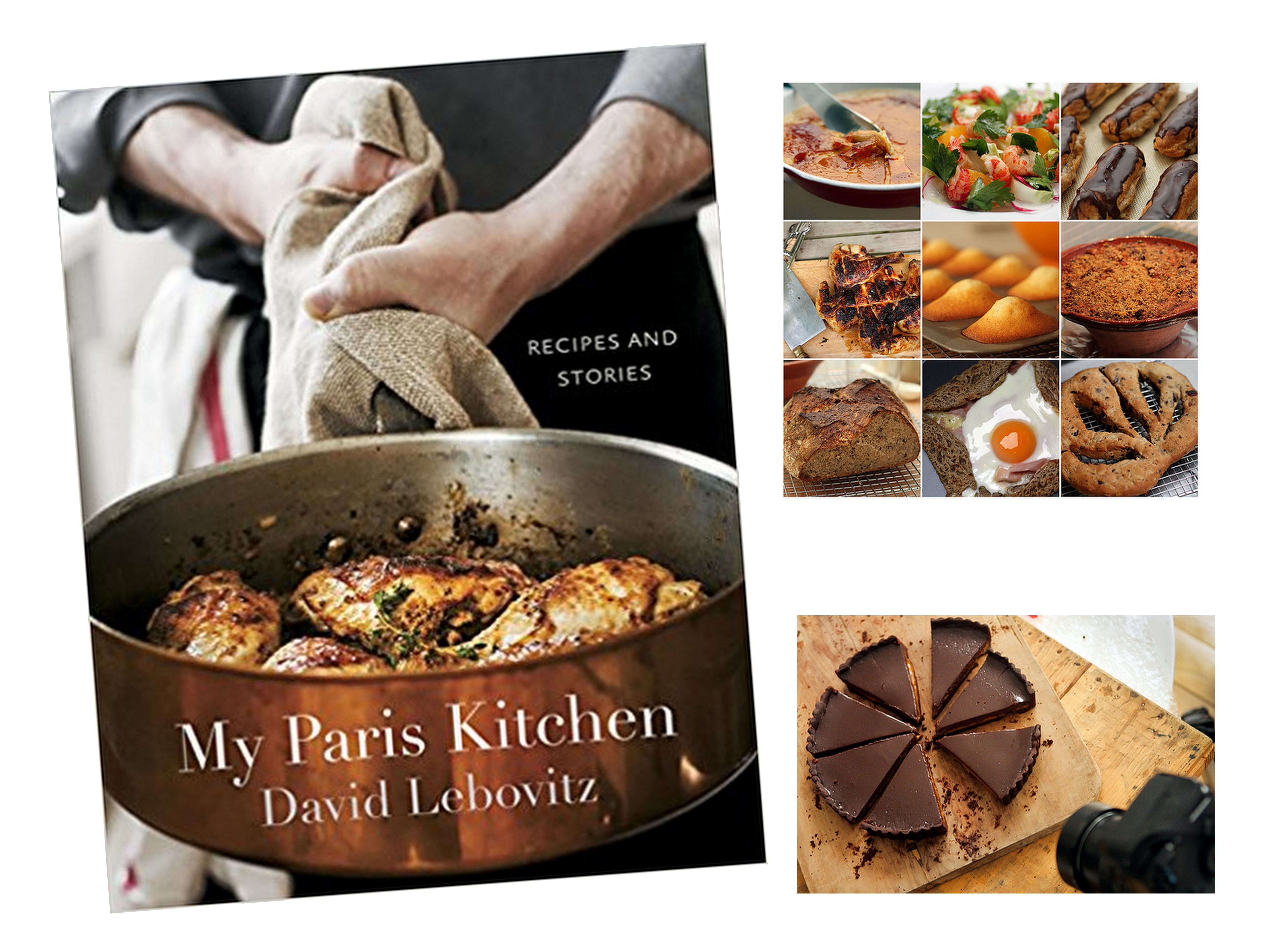 Sponsors for today's episode:
Birchbox

use code sophisticate to save 20% off all gift subscriptions through 12/25

Vincero Watches

use the promo code SIMPLE to save 15% on your order
Image: TSLL Instagram
---
Mon, 27 November 2017
185: Give Yourself Permission to be Awkward
~The Simple Sophisticate, episode #185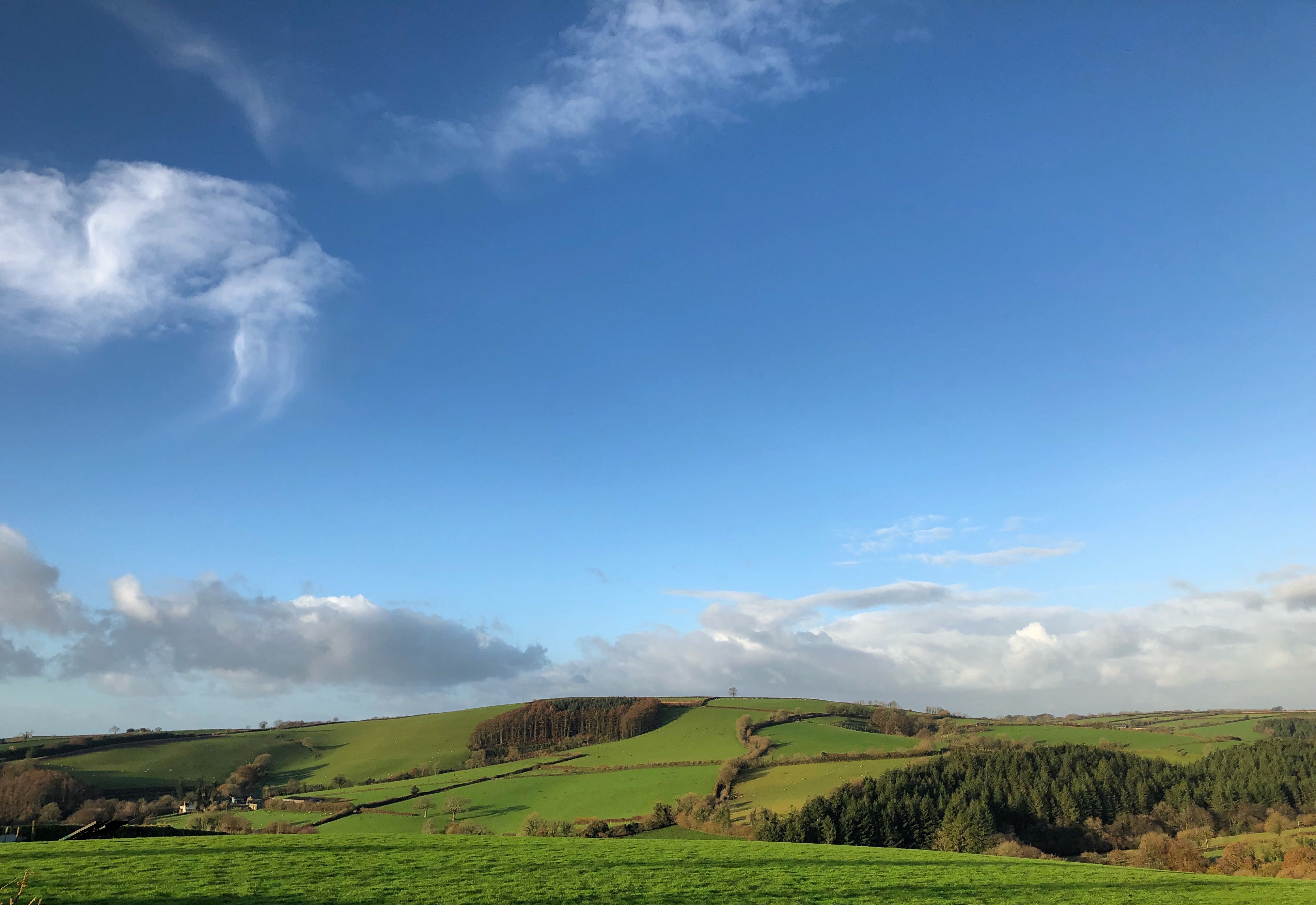 By default we choose comfort over a better life, but we don't think that is what we're doing. We think we are choosing the better life. Why? We don't know what or how the "better life" will unfold, but we do at least know what is somewhat okay. For example, we may have gathered up the gumption to let go of a partner because the person we were becoming or the life that was evolving was shrinking or limiting or unhealthy in a myriad of ways, but after a few weeks or months or maybe even a few years, we think, well, at least I know how it will unfold. At least I know. Another example is the job that doesn't excite us, but it pays decently or enough and at least we know we have a job; we have a rhythm, even if that rhythm includes complaining more than we are cheering. Yet another, our weight is not what we know it should or could be, but we are comfortable with our daily eating and exercise habits. We like the food we are eating, and yes, the food we eat brings comfort, even if we know it doesn't bring us the best health for our body and mind. Let me share two more examples: the location on this planet we call home. Yes, we can make wherever we are home, but maybe it is too much or too little. Too unkempt or too parochial. Too noisy or unstimulating. But, we think to ourselves, at least we know how the days will unfold, who we will run into in the streets, how to drive on the left or right side of the road, how much are property taxes will be each month or how much our rent will be from month to month. Lastly, our attitude. The words we utter, the thoughts we allow to pop up unsupervised often become a default, and because we know how to navigate in our world with these thoughts, we keep allowing them to have their way. Even if we know we may be a bit too snarky, sarcastic, cynical or negative about the likelihood of unknowns, at least we won't be made a fool. At least those around us know what to expect, and we know what to expect of their reaction. Since it is the holiday season, I would like to say, and feel free to join me in doing so, bah humbug! Bah humbug to each of these comforts and most certainly more that I could share that limit us, that stand in the way of living a better life that allows us to experience reaching our fullest potential. How can we step out of the comfort zone of each of these? By giving ourselves permission to feel awkward. As many of you know who virtually came along with me on my weeklong trip to England either via Instagram, Facebook or here on the blog, the trip was full of beautiful experiences. And many of these experiences were opportunities to feel awkward. Never before had I rented a car in a foreign country, let alone drove on the left side of the road and in the car. Never before had I traveled internationally during the holiday season, never before had I ventured outside of the metropolis of London. Now for those of you who may have had the opportunity to do any or all of these opportunities, they may seem simple, easy, and/or nothing to stress one's self about. But to others who have never done them, the response may be quite different. Why? Because we see the comfortable life, the good life, the better life, through our own experience. Some readers who have always wanted to get out of the city and explore the countryside may be daunted by the idea of having to drive in a foreign country in order to spend time in a lovely rustic cottage, or others may dismiss international travel at all, but the truth is, if the only reason you don't do what you wish to do, long to do, is because it will be uncomfortable and full of unknowns, most likely putting you in a position to feel and appear very awkward, that is actually the sign you need to see. Because that is precisely the new venture that will open your world up and reveal to you a better and more amazing way of life that you couldn't have imagined if you only kept dreaming. While my experiences in England are timely for me and with the fresh feeling of feeling awkward (I drove quite slow on the narrow, beautiful country farm-lined roads), this is just one example of how giving yourself permission to feel awkward is the right choice. Let's go back to the list of examples I talked about at the top of the post. Relationships. If you are used to being in a relationship, having a partner, and after months or years of being together, you are no longer in each others' lives, for some it will be awkward to be alone. I would argue for most of us it will be awkward depending upon how long we've been with our partner. But again, allow yourself to feel the awkwardness. Revel in it, dance it, laugh about it, journal about it and then step into it and eventually you will step through it. After time passes, you will look back on your old journal entries, recognize the discomfort you were feeling, but also see that such feelings, while natural, were simply part of the process of growing, of expanding into the life you wanted to live, were capable of living, even though there were many unknowns in front of you. Yes, it would have been easy for me to say, nope, I cannot go to England, stay in the dream country cottage I discovered (more on the details of this cottage on December 15) during the holidays because it isn't fair to leave my dogs with a dog sitter, who travels alone on the holidays and I don't want to worry about driving as the English. But instead I said yes. I said yes, and as someone who does know the experience of things not going as we might have hoped, I was truly fortunate for my plans to unfold beautifully and even exceed my expectations. And that is the gift of giving yourself permission to feel awkward: you discover how beautiful the world can be in reality and not just in your dreams, you discover strengths and preferences you may not have been sure about regarding yourself, you begin to trust people and the world again (or at least a little bit more after considerable vetting – doing your homework truly does pay off), and you build a deeper appreciation for life and the clarity of the life you want to build. So whether you are allowing yourself to feel awkward trying a new sport, taking a more challenging fitness class, stepping into a new career, meeting a new person or trying to become more comfortable with your own company, know that feeling awkward as you begin the journey is a brilliant sign that you doing exactly what you should. ~SIMILAR POSTS/EPISODES YOU MIGHT ENJOY:
~11 Life Truths About Contentment that Seem Impossible Until We Experience Them
~Why Not . . . Assume It Will Be Brilliant?
~Why Not . . . Ask the Question "What If?"?
~View more images of TSLL's trip to England on Instagram (@thesimplyluxuriouslife) or search #tsllengland on Instagram
Petit Plaisir: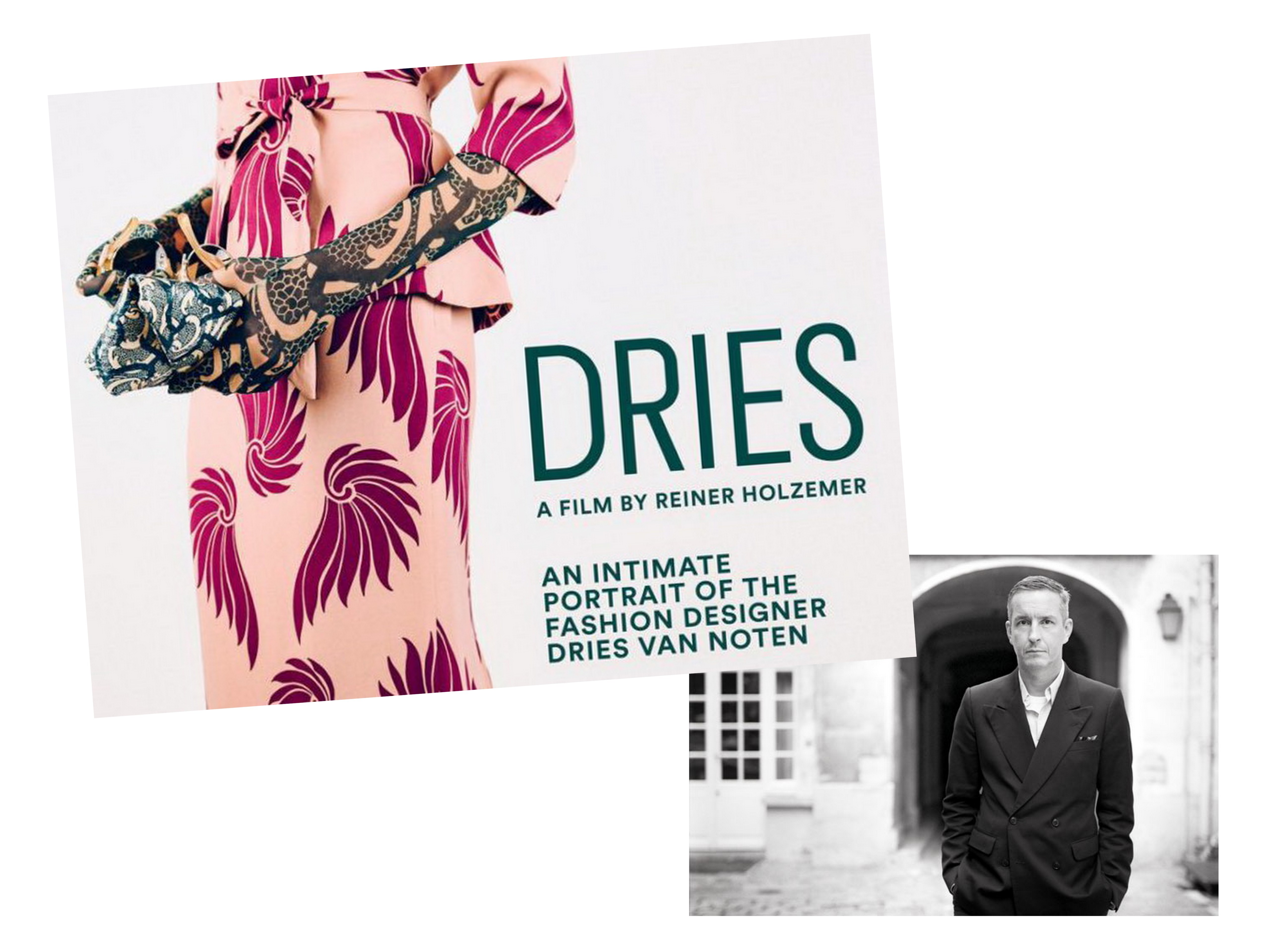 This episode was sponsored by the following:
Save 40% with code SIMPLE40 on your first order through November 30th
Receive free shipping on orders over $10

Free shipping code: C4Y7FP4XJERY
---
Mon, 13 November 2017
183: International Travel Prep List
~The Simple Sophisticate, episode #183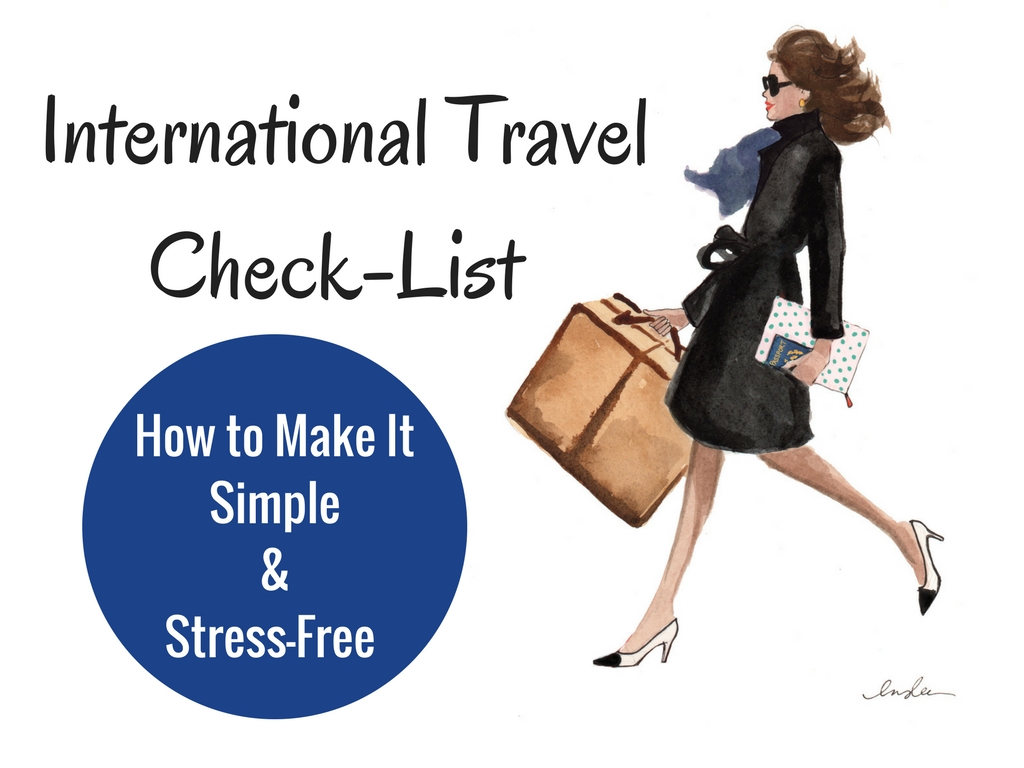 The arrival of the holiday issue of The English Home in my mailbox brought a larger smile to my face than previous years. As I flipped through the pages of recommendations by the editors of special holiday events in which to partake in London and around the city (Liberty London holiday windows, visiting the Borough Market, and strolling down Regent's street), I immediately began to add the ideas that caught my eye and interest to my itinerary. After five years since my last visit to England, TSLL will be returning for the kick-off of the holiday season, and to say I am excited to do so in and around London is to only express a morsel of my eagerness to arrive in the land of Jane Austen. As such, I am fine-tuning my preparation for international travel. Five years ago I shared a three-part series on International Travel which is also included in TSLL's first book with further details not included on the blog. With each trip I have since taken requiring a passport, my travel experience deepens and prompts me to want to share what I have discovered.
1. Check Visa requirements and Renew Passport, if necessary
A simple check on this U.S. government website will confirm whether or not you need a Visa or merely your passport to travel to the international country on your itinerary. For example, if traveling to Australia from the U.S., you will need a Visa. A U.S. passport is valid for 10 years (five years for children under 16) and the renewal fee for an adult passport book is $110 (an additional $30 for a passport card). On the website, it states that renewals take between 4-6 weeks, but to be safe, do it at least three months in advance.
One of the best $85 I spent was going through the process to receive my Known Travel Number (KTN). In fewer than five minutes in any U.S. airport, I was moved through security without having to take my shoes off or empty my bags. I do still have to run my carry-on through security, but I was able to remain clothed and not take out all of my personal items. The ease set the tone for the trip that was pleasurable and less harried. Remember to renew within five years. Now for international travelers, the TSA Pre-Check works for our departures, but once we are abroad, we will have to go through international airport security unless we have a Global Entry number. While not all countries are a part of the Global Entry program (check here to see which are), there are certain travel frequency requirements to meet in order to obtain this status. The cost is $100 (also must be renewed every five years).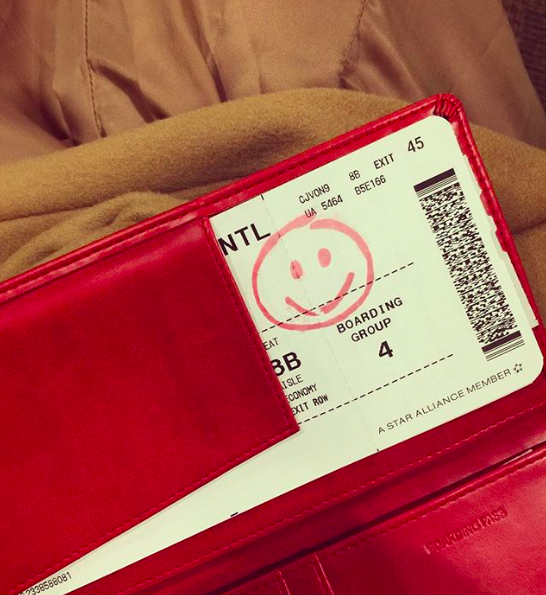 ~the red smiley face was the note to the TSA security check that I was TSA Pre-Check, and I moved swiftly through the security line~
3. Reach out to your financial institutions (credit card and checking) to alert them of your travel destinations Once you know which credit or debit cards you will be taking on your travels, call your bank to let them know where you will be traveling abroad and during which dates. Why? If you have a bank that keeps careful track of where you spend your money as to alert you to any fraudulent purchases, they could prevent your card from being used while you are in a destination you normally aren't. Simply let them know, and you will be set.
4. Pack the proper adapters and converters
In my first post regarding international travel, I recommended a brand of adapters that while they worked, I found them to be too flimsy after using them a couple of times and often they didn't stay in the socket (the post has since been updated). So the hunt began for a new brand which I found and am happy to report is affordable and offers very sturdy adapters. Made by Ceptics and offering adapters for nearly any country you may be traveling to, I paid $7 for three adapters fit for the United Kingdom and Hong Kong. Check this post out for converters and for what purpose you will need them (most laptops convert automatically) - scroll down to #4.
5. Purchase necessary sleep aids to alleviate jet lag as much as possible
I have yet to not experience jet lag in some capacity. And even when I am convinced I am not experiencing it at the time, inevitably, upon reflection, I was. However, taking an over-the-counter sleep aid isn't a bad idea to try to sync your body on the plane sooner rather than later. Bring a sleep mask, and perhaps even change into pajamas if your flight is extra long.
6. Educate yourself about the culture
If you've never traveled to your destination, do your homework. Come to understand the customs and expectations, and if the country speaks a different language, learn the basic greetings (hello, thank you - see a more detailed list here - check out #7 on the list).
7. Check the driving license requirements
If you are planning on renting a vehicle, check to see if the country you will be driving in requires an international driving license. Some countries simply need your driver's license from the country you are from, but others are more particular. Rick Steve's writes about driving in Europe here and here is a link to AAA which will issue you an IDP for $20 (good for one year).
8. Purchase transportation passesd in advance
If when you arrive you will be using the local transportation (subway, metro, tube, bus, etc.), consider purchasing in advance (if available), the necessary transportation passes. For example, London makes available in advance of your arrival their Oyster card for visitors, as well as offering discounts on the fare prices. I particularly like knowing my transporation from the airport and for the first day is taken care of as due to the lengthy travel itinerary, I am quite exhausted and merely want to arrive at my accommodations and settle in without more stress of the unknowns.
9. Pack a neat and well-stocked travel tote for toiletries
The 3.3 ounce rule applies to liquids and lotions if you are taking your travel tote in your carry-on, so pack thoughtfully. I just found these TSA approved squeezable liquid containers on Amazon which come with pre-made labels. If you are bringing your travel tote full of toiletries and/or make-up, finding the perfect sized tote is the goal. It has taken me some time to find this item. Having gone through a rolled up cloth and mesh version and a plastic version just to name a few, I finally found a leather travel tote with a couple of different compartments and zipper pouches that fit the exact size I needed. (View my list of items for a travel tote here.) This striped toiletry tote also caught my eye.
10. Invest in sturdy and secure luggage
After going through at least three suitcases in which the handle would either be ripped off, the zipper broken or the collapsible handle becoming extremely loose, I realized I should have taken my own advice and applied it to travel luggage: invest in quality. Rimowa and Tumi are two top well-known and trusted brands making their luggage available in sturdy aluminum. I happend on a great deal last spring and purchased my Tumi at a fraction of the full-price from Neiman Marcus. Save up, and purchase what you can afford and you won't have to waste money on buying multiple pieces that don't do their job.
11. Reserve your taxis before you leave
If you will need a taxi to and from the airport as you leave your home, as well as when you arrive at your destination, make the reservations ahead of time. Peace of mind and not having to pull your luggage through the local transportation is a simple investment if you have more than a carry-on. As well, when you hop (okay, who am I kidding, after a transcontinental flight, it is more like lumbering) off the plane, seeing your name on a piece of paper with your driver waiting to take you to your accommodations with a nice soft bed is a welcome sight.
12. Prep your home
Depending upon the season and weather, tend to details of home care and home-sitting if necessary. As well, alert your mail carrier and newspaper delivery to be held or speak with a trusted neighbor to enjoy the newspaper while you are traveling.
13. Pack your carry-on
Whether you are taking an item of luggage with you as a carry-on or not, you will want to stock your travel tote that will be traveling with you on-board with the necessities. Below is a list of items to consider:
sleep mask
reading, viewing and listening material (downloaded is applicable)
earbuds
empty water bottle
sleep aid
basic beauty bag (facial wipes, concealor, moisturizer, dry shampoo, mascara, blush, facial oil, lip moisturizer, hair brush)
favorite tea bags (if you're a tea drinker like myself)
work material (laptop, tablet, etc.)
phone charger
reading glasses & contact solution with case
wallet
passport
14. Confirm accommodations
Make sure you have the proper addresses, arrival times are clear, and the hotels, vacation rentals, know when you will be arriving if at a unique time.
15. Confirm Online Check-In for Flight 24-hours before departure
Most airlines allow you to check-in online from your phone/computer 24-hours in advance to expedite check-in should you just have a carry-on. Other airlines also allow you to choose your seating for free at this time as well such as British Airways.
16. Download helpful apps
From an app to help you find free wi-fi at many international airports around the world (only $1.99 - WiFox), to transportation apps for your city, as well as Uber and the airlines you will be traveling on so there will be no need for a paper ticket, download the necessary apps before you wake up early and head to the airport.
17. Now take a deep breath
You are able and ready to relax, open your mind to the many experiences that await you and enjoy your trip. If you'd like to see exactly where I am going and what I am enjoying while I'm England, be sure to follow along on Instagram (@thesimplyluxuriouslife) or search #tsllengland on Instagram. ~VIEW SIMILAR TSLL POSTS ON TRAVEL HERE
~Why Not . . . Travel Internationally? Part Deux (what to pack)
~Why Not . . . Travel Internationally? Part Trois (how enjoy your visit to the fullest)
Petit Plaisir:
~click here for the recipe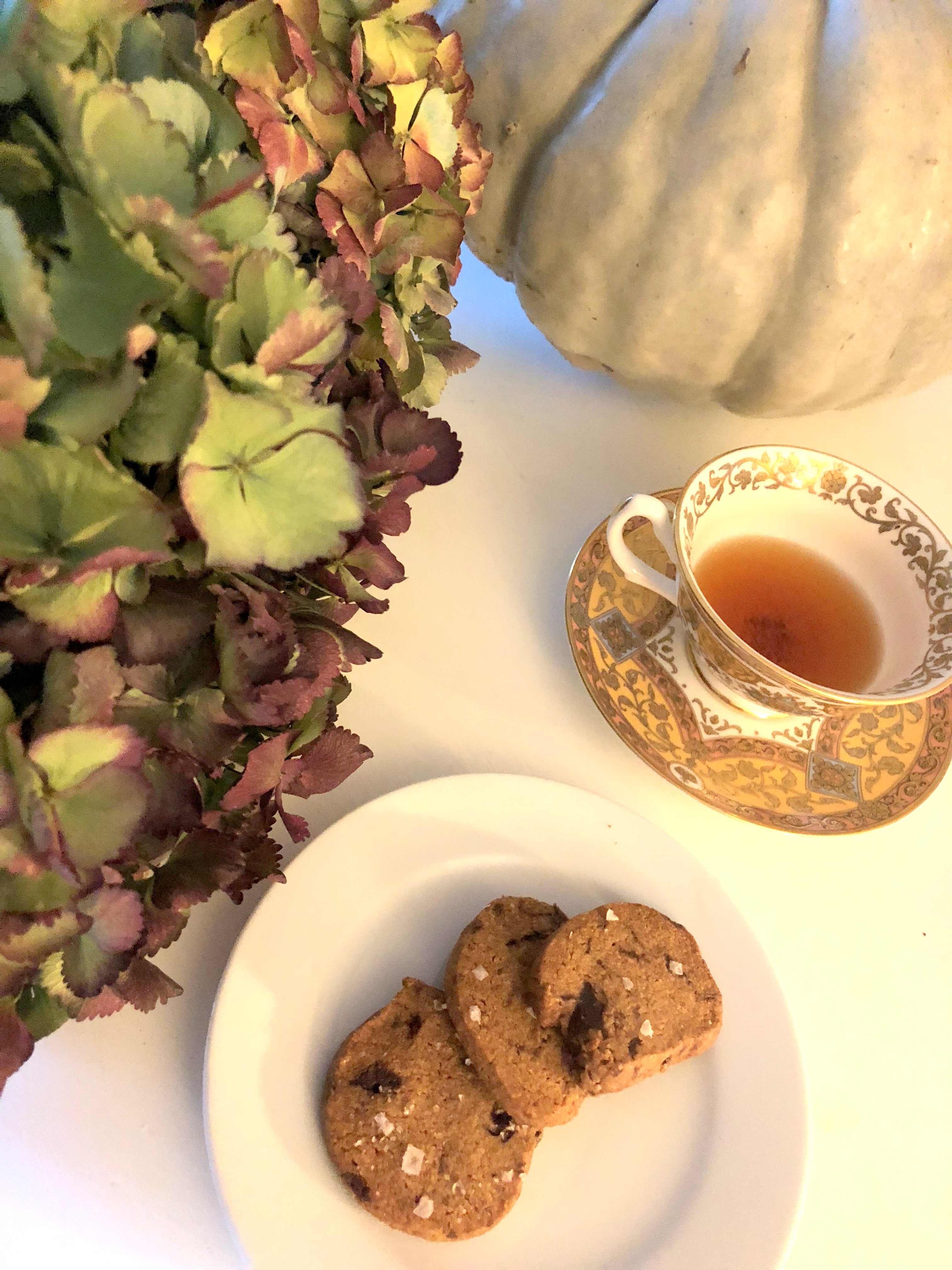 This episode was sponsored by the following:
Save 40% with code SIMPLE40 on your first order through November 30th
Receive free shipping on orders over $10

Free shipping code: C4Y7FP4XJERY
---
Mon, 30 October 2017
181: The Importance of Finding Contentment
~The Simple Sophisticate, episode #181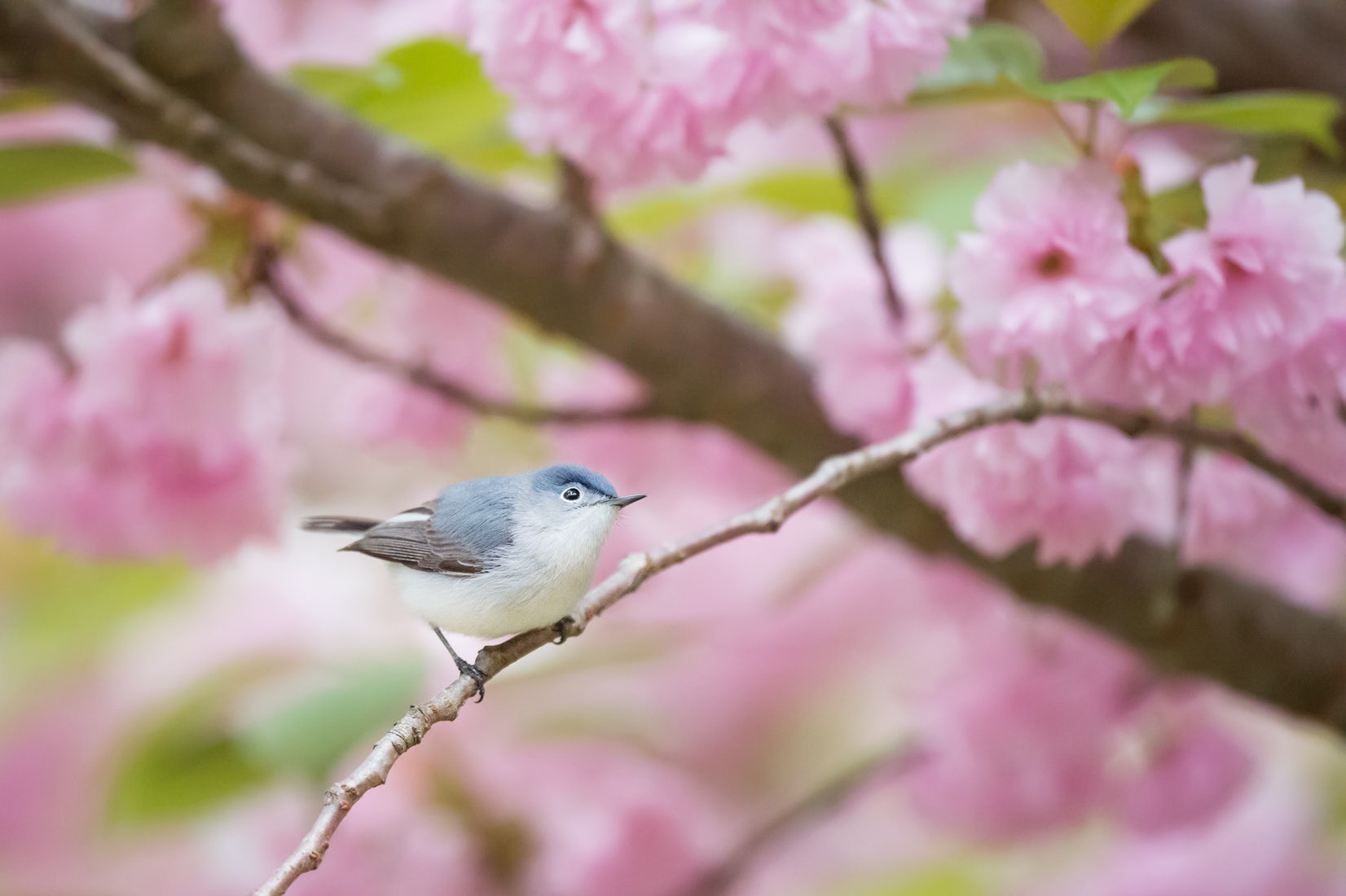 "There is no end of craving. Hence contentment alone is the best way to happiness. Therefore, acquire contentment." —Swami Sivananda
Recently I overheard someone describe their weekend as boring, using the descriptor in a negative tone (remember this post on my thoughts about being boring?). Being someone who revels in what outsiders consider boring behavior such as reveling in the responsibilities of the tasks I have chosen for my life (doggie mama, tender to my sanctuary, chef of my appetite, etc.), I inquired as to what she did. Without going into specific details, it was a weekend at home without demands on their time, permitting them to mosey about and just have free range to do as they pleased. As many of you may be, I was smiling, as such a weekend sounded glorious. Our everydays, our stay-at-home weekends make up the majority of our lives. The underlying premise of living simply luxuriously is making our everydays extraordinary. Now that doesn't mean, everyday will be a celebration of momentous successes, grand good news or unexpected bonuses, but rather we appreciate the simple moments that we have constructed into our everyday routines. As Sivananada shares above, the cravings will always try to place themselves at the forefront of our minds. We are inundated with marketers, even fellow friends and family, but our culture as well, which ever nudges us to do more, be more, see more, acquire more. So long as we can recognize the bombardment and not fall prey to it, we will open the door to observing how magnificent contentment can be. And the magnificent realization is that contentment can be found in every day we live. Thus happiness (my term of phrase - joy) can be found readily at our fingertips no matter how outstanding, or lack thereof, our lives look to the outside world. Where and how to seek contentment?
1.Develop a health routine you enjoy
From the exercise regimen you embark on throughout your week: is it a class with an instructor that soothes your mind or inspires you to sweat more than you could do on your own, a peaceful weekly kayak outing down the nearby river, a meditation routine each morning that sets the tone for the day; to your approach to eating: making grocery shopping an experience to dazzle your tastebuds, explore seasonal produce, try new recipes, cook with excitement and your food and those you share will feel and enjoy it more than you might imagine.
2. Say hello to nature
Feed the birds, stop and gaze about on your walk, stop and sit on a stump while outdoors and just close your eyes to soak up the sun, water an indoor plant, welcome an orchid into your home.
3. Create an end of the day winding down routine
Designing an evening routine is something you will not only look forward to as your day at work or outside of your home begins to unwind, but it will also ensure that something is within your control no matter how harried the day may have been. And if the day was spectacular, your beloved evening routine will be an additional bonus of goodness. Have a look at a glimpse of my evening routine here.
4. Design opportunities for experiences rather than time to buy more things
Whenever a day or even an afternoon presents itself in which a movie will be showing that I am eager to see, I plan the afternoon around that experience. Not only do I go see the movie, but I plan the before and after as a date with myself to just enjoy the outing all the more. Maybe afterwards I will bring a journal and head to a local coffee shop (if I go see a matinee), or enjoy a nice lunch before heading to the theater. Recently, when I was visiting a good friend in Eugene, we went for a short walk when the rain abated and then sat down for tea with her neighbor and just caught up while the rain came down. Afterwards, I took out my book and just relaxed until it was time for the dinner party that had been prearranged. As you can see, create opportunities for experience, time to relax, time to engage and time to simply enjoy and let go of time.
5. Create and design a welcoming space
Upon walking into the door of my home, I am often greeted with fresh flowers, an abundance of light filling the dining room and living room and two bubbly pups excited that we have been reunited again. A dear friend of mine has curated a home in which upon walking into her cottage, one is greeted with a pair of high-backed tufted suede sofas engaged in conversation, a wood burning fireplace and a vast picture window that over looks the neighbhood. I gravitate immediately to that space with her company or on my own to just unwind. Whether you are able to curate your entire home or simply just a room of your own to always be welcoming, taking the effort to do so will offer priceless moments of appreciation in your everydays.
6. Do something to let your mind escape
From an easy reading book, an activity that is a habit which allows your mind to relax or even a nap, better yet, a moment of meditation, care for your mind because it becomes exhausted too.
7. Make progress on a project, no matter how minimal
Whether it is something as grand as completing a significant task to edge you ever closer to your goal, or just adding an idea to your journal to ensure you do not forget the aha moment that presented itself during your day, do something that keeps the flames of your dreams and hopes alive.
8. Express love
In some form or fashion, express love to someone, something, the world in general in a means you are capable and comfortable doing. Part of the reason I know living on my own for so long has been a breath of fresh air is because I do have the opportunity to express love to dogs, to make their lives happier and more enjoyable and see the glee on their faces when we go for a walk. As well, giving to your neighbors, sending an email to someone who danced across your mind and you wanted to say hello. No matter how seemingly small or large, exhale love and you will always be able to feel it around you. At the core of cultivating contentment is you and how you choose to go about your days with the choices you make, the attitude you bring to each moment and the flow your daily life takes no matter what the outside world may expect or desire from you. While we may want happiness, the truth is happiness is something outside of ourselves and it is the contentment that we build in our lives that provokes more and more moments of happiness to be savored. ~SIMILAR POSTS/EPISODES FROM THE ARCHIVES YOU MIGHT ENJOY:
~Episode #162 — From Seeking Happiness to Cultivating Contentment: A Shift in Pursuit
~11 Life Truths About Contentment that Seem Impossible Until We Experience Them
~Episode #93 — 15 Everyday Habits to Live a Life of Contentment
~One Small Adjustment Away from Contentment
Petit Plaisir:
Savory Roasted Filberts (aka Hazelnuts), the secret recipe
16 oz of shelled filberts 1/2 cup of soy sauce 2 cups of olive oil (enough to make a "soup" of filberts) Let marinate for 3-4 hours (overnight is even better). Preheat oven to 300 (anywhere between 275-325 - depending upon your oven) Remove from the marinade and place in a single layer the nuts on a parchment lined baking sheet. Bake for 20-30 minutes. Remove from the oven and let cool completely.
This episode is sponsored by:
Click here to subscribe to the monthly box with 6 recipes and everything you need to make them. 4 – 5 full size essential oil bottles
Enter the coupon code "SIMPLE" to receive a $40 giftcard emailed to you after you subscribe to this fun essential oil recipe box.
Each box comes with 6 recipes and everything you need to make them. 4 – 5 full size essential oil bottles, 100% pure goodness all for $39.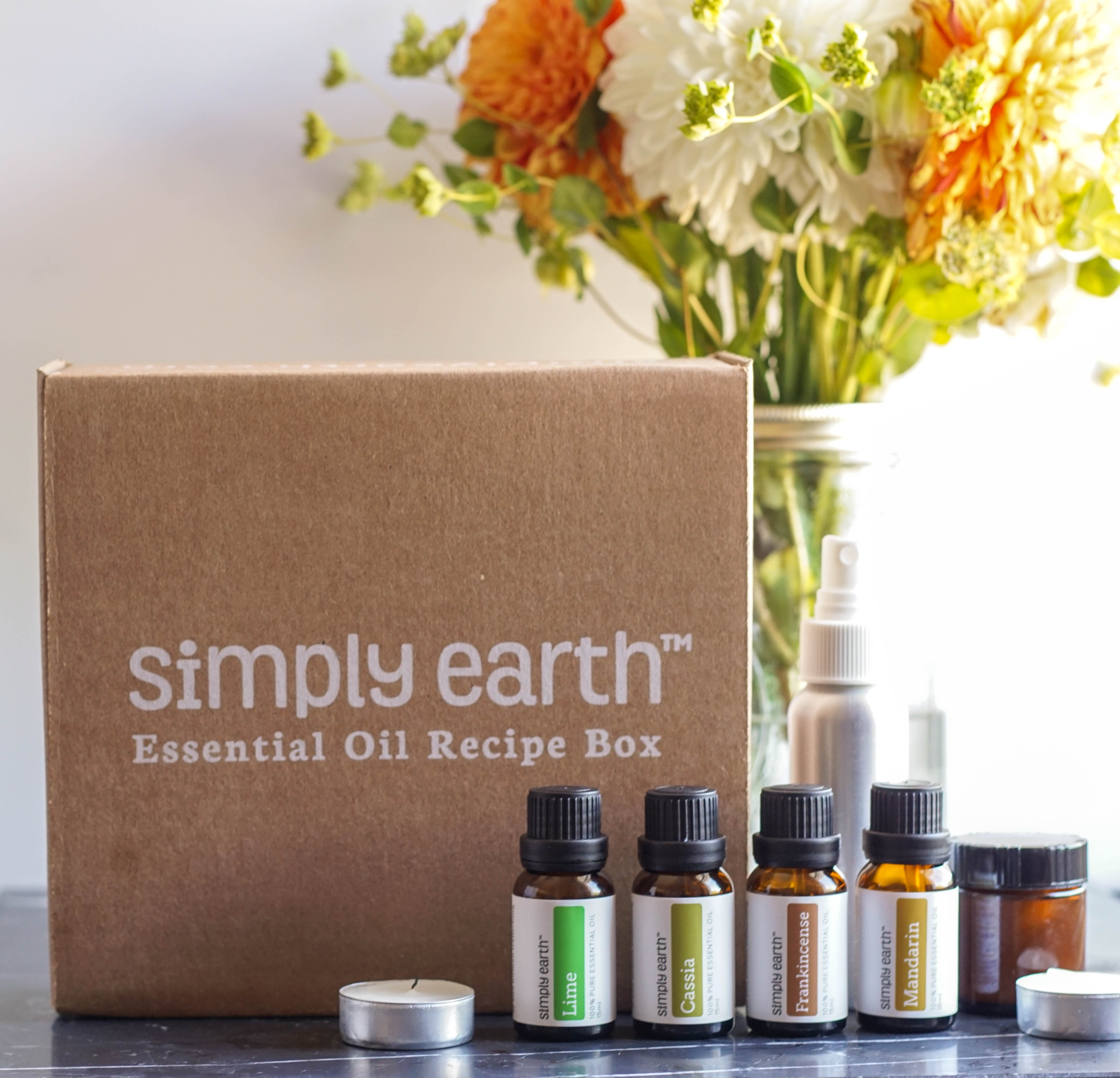 ~Mark your calendars Foodies & Francophiles! World renowned chef and top food blogger and cookbook author David Lebovitz is stopping by The Simple Sophisticate on Monday November 6th (episode #182) to talk about his new book: L'Appart: The Delights and Disasters of Making Paris My Home. I am so excited I am pinching myself!!!
---
Mon, 9 October 2017
178: Your Unique Journey — How to Navigate It Successfully
~The Simple Sophisticate, episode #178

"If you can see your path laid out in front of you step by step, you know it's not your path. Your own path you make with every step you take. That's why it's your path." ― Joseph Campbell
Have you ever thought or uttered this statement, "If only there was someone's journey I could follow, model my life after, then I would be more at ease"? At ease with knowing which step to take when, why I was taking it and where it would lead. While a road map of where to go would be handy - a Google Map for Life, so to speak - I have come to realize I am thankful I do not have one. Why? Well, it isn't because I enjoy adrenaline rushes or the unknown necessarily. Rather it is an understanding I have come to realize that Joseph Campbell explains eloquently in the quote above: Each of our journeys is meant to be unique and while it may be oh so tempting to follow in step those who inspire us, to do so would be to eliminate what can only uniquely come forth from each of us. Don't get me wrong, it can be terrifying to understand such a truth, and to be honest, I know some will say "Not for me. I am going to do what I know and what those before me have done", but I also know many of you, like me, are willing to listen to our internal compass and even if we can't make sense of it, find the courage to step out onto our own trail and forge the path even if we're not quite sure where we will end up or when we will end up where we hope it will lead. Today I'd like to share with you six tips for preparing you for a successful journey that will be uniquely yours.
1. Take the time to get to know the navigator . . . that would be you
One of the first three-part series I wrote when the blog began was a list of benefits of getting to know yourself and how to do it. Ultimately, when you become accustomed to your own unique language, what your true temperament is, what makes your energy soar or sag, what tickles your curiosity and what deflates your hopes and ignites your fears as well as what you value versus what is simply nice, but unnecessary to live a most contented and fulfilling life, you become able to make decisions more readily without second-guessing yourself. You begin to recognize and trust your intuition and you begin to advocate for the direction you know you should head with more confidence.
2. Exercise the mind
The best way to be able to make connections with old and seemingly incompatible concepts is to continue to learn. Read up on history, read a biography, read about the new research findings on neuroscience or the best nutrition. Observe mind-provoking cartoons, challenge yourself with the daily crossword puzzle. Absorb from time to time seemingly unnecessary information because who knows, it may just be the missing piece to solving a problem down the road, or creating a new way of living well for you or those you love or the community at large.
3. Lighten Up
"Your mind will answer most questions if you learn to relax and wait for the answer." —William S. Burroughs
Again and again I am reminded of the above quotes truth when I am trying to locate a solution or think of a particular idea that is escaping me. It is the relaxing of the mind, giving it room to move and be free, which enables it to find what I have been searching for. Even better, when I give my mind a task to work through, sometimes unconsciously, upon getting a good night's sleep, I will wake up in the morning with a fresh mind and often a fresh new idea.
4. Practice gratitude
"Acknowledging the good that you already have in your life is the foundation for all abundance." Eckhart Tolle
It initially seems counterintuitive: If you say you are grateful for what you have, why would you the universe interpret that as a person who needs or deserves or should be given more? But the best receiver of any gift is someone who knows how to truly appreciate it, and we demonstrate this truth by how we treat and appreciate the many fortunate opportunities, comforts, necessities, etc. we already have.
5. Focus on welcoming ease
"Every time you are tempted to react in the same old way, ask if you want to be a prisoner of the past or a pioneer of the future." ~Deepak Chopra
A calm mind is a sound mind. If how you have been approaching life isn't working, circle back to what it is that is causing you to stumble. Perhaps it is a default response whether your words, your tone, the thoughts you convey and their connotation, or your physical response - your facial expressions, your body language, your actions, or perhaps it is something so simple, yet so powerful such as your jump to negativity and/or worry that hinders the forward positive progress that you seek. Choose to react differently and you will eventually see different results, sometimes immediately.
6. Always be an iota out of your comfort zone
"If we're growing, we're always going to be out of our comfort zone." —John Maxwell
Back in June I shared a post titled 7 More Signs You Are On the Right Track, and two of the signs were feeling challenged and feeling as though you were in limbo land and not sure of which way to go or if anything was going to work out as you had stepped out of what you knew and were attempting to arrive some place else. Brené Brown also points out in her new book that the most difficult part of the journey you need to be on, is the one that is yours and yours alone, is the in-between. The in-between where you've come from and where you're headed. The truth is the change you seek will require some courage, and stepping out of your comfort zone, if even only in slight increments, is the only way to grow to your fullest potential and seek the destination that is solely yours to inhabit. Choose to have the courage to arrive at this uniquely singular destination and enjoy the journey.
"If you do follow your bliss, you put yourself on a kind of track that has been there all the while, waiting for you, and the life that you ought to be living is the one you are living. Follow your bliss and don't be afraid, and doors will open where you didn't know they were going to be." ― Joseph Campbell
~SIMILAR POSTS FROM THE ARCHIVES YOU MIGHT ENJOY:
~Be the Hero of Your Own Story (episode #176)
~8 Ways to Become the CEO of Your Own Life (episode #40)
~Create Your Own Unique Journey
Petit Plaisir:
This episode is sponsored by:
Click here to subscribe to the monthly box with 6 recipes and everything you need to make them. 4 - 5 full size essential oil bottles
Enter the coupon code "SIMPLE" to receive a $40 giftcard emailed to you after you subscribe to this fun essential oil recipe box.
Each box comes with 6 recipes and everything you need to make them. 4 - 5 full size essential oil bottles, 100% pure goodness all for $39.
---
Mon, 2 October 2017
177: How to Ensure a Bountiful Harvest (in Life)
~The Simple Sophisticate, episode #177

"October knew, of course, that the action of turning a page, of ending a chapter or shutting a book, did not end the tale . . . " —Neil Gaiman
The journey of each of our lives meanders and sometimes jet-lines through seasons. As children we are in the spring of our youth, emerging, learning, exploring and stretching our wings to experience all that is unknown. During our summer we invest, we dive deep into life — what we love, whom we love — and beginning the process of reaching a far-off goal that will take time to achieve. The arrival of autumn is that time in which we hope our efforts, our discoveries, our risks, have paid off and what we want to see upon our arrival is a beautiful, bountiful harvest of goodness, of gifts, of joys, and even pleasures. A time to savor is what is desired, a time to take a deep breath and say to ourselves, 'It was worth it. It was all worth the uncertainty, the struggle and the hope without proof during certain moments'. With October's arrival yesterday, I found myself walking along a trail I haven't walked in quite some time. Early in the morning, the sun was only emerging and the aspens along the graveled path were all but brilliant cornflake yellow. They wiggled in the gentle breeze and the glimmers of sun that began to shine through the trees made each leaf glow like gold. The deciduous trees reach their glory in autumn and serve as a vision of what is possible when we choose to be patient, to be thoughtful, to be clear in our focus and present as well to appreciate when the moment comes to stop in awe as I did along my walk and just stand with smile spontaneous, reveling in the beauty. I find it quiet poetic that "deciduous" can be translated to mean "falling off at maturity". In order to ensure our harvest in life is bountiful, below are 10 ways of living during your spring and summer to incorporate into your everyday way of living.
1. Take Action: Daily, Regularly, Steadily
No matter how many exquisite, unique and praise-worthy seeds you hold in your hand, if you do not plant them, they cannot sprout and grow. The seeds are your dreams, planting them is you taking action, learning how to best care for them, and doing so each and every day, season and year. Keep focused on what you want to grow, even if you don't see the small incremental progress because it is underground or happening in such a minuscule manner, trust that so long as you are saving your money, learning your trade or whatever daily tasks must be tended to, every day you are inching ever closer to the bountiful harvest you seek.
The world in which each of us lives is ever-changing, and while it may be tempting to, once you've found a way of navigating life that works well, sit back and just relax, to do so stunts our growth. While our core being will not change, how we live within the world of which we do not have entire control is and forever will be. The best way to navigate it successfully is to be self-aware. In other words, come to learn how you are perceived within the world you reside. How do others respond and react to you? What is the reason for the reaction? Is it good or bad? Is what they perceive accurate? Can you improve, better clarify or improve ways of communication to exist more successfully? (listen to episode #143 in which self-awareness is the topic)
3. Nurture What You Want to Grow
If you want more kindness, be kind to known and unknown individuals. If you want intelligent compassion, continue to learn and along the way be compassionate to those learning as well or encourage them to learn gently. If you want love, give love in ways that are comfortable for you. If you want respect, be thoughtfully respectful and live in such a way that you are proud. We are the farmers who plant the seeds, and so we do have choices everyday that will determine what we will see materialize tomorrow. More division or more understanding? Clear, thoughtful communication or name-calling? We have that choice.
4. Confront the Obstacles
In order to grow, we cannot turn away from what scares us, what hurts us and what is holding us down from striving forward. What are you fearful of? Address it. Perhaps with a trained professional (counselor) so that you have the net of objective support if the fear is too much to initially face alone. Is a loss preventing you from striking out again toward what you so loved having in your life. Confront it, embrace your feelings and do not judge yourself. If you are someone who regularly becomes jealous, dive deep into where the insecurity comes from. Address it, heal it, so you can move forward. Because you can if you confront the obstacles.
5. Strike a Balance and Protect It Fiercely
Quality work begets quality outcomes. Do not be tricked into believing you have to be working 24/7 week after week, month after month. It's not true. Yes, you may want results now, but don't you want quality results that will last? I have a feeling you do, and in that case, always make time, daily or weekly, for you, for play, for relaxation, for exploration, for no work. Protect it fiercely by learning to say no, especially to yourself. By doing so you are investing in the quality product you wish to materialize when the journey comes to an end.
6. Select the Crop's Components Thoughtfully
Do you have weeds in your life? In other words, naysayers, complainers, squashers of thinking beyond the box? Let them go. Weeding in your crop is necessary because if you don't, you choke out or reduce the potential of what you want to grow. You only have so much energy in any given day. If people regularly exhaust you, stress you out to the point where your thoughts are constantly swirling around what they will say or do, stop and reassess why you are allowing them a place in your field of life.
7. Refrain from Multi-Tasking
Multi-tasking, as we've talked about before, promises what it cannot deliver. And upon letting it go you welcome more pleasure, more productivity and less stress. It's a win-win-win!
8. Observe Different Approaches to Living If An Aspect In Your Life Isn't Working
Is there something in your life that just isn't working? For example, have you not figured out how to successfully utilize technology in your life — you need it, but you look at your phone too much. Or maybe you can't figure out how to make time to exercise regularly. Seek out other individuals, other cultures, other anything to see what they do differently in any avenue in which you are finding isn't working in your life. When you travel for example, keep your eyes open as to how others live their everyday lives. There are so many approaches to living well, but the key is to know what you need to enable you to thrive. So long as you keep searching, what will work well for you will be discovered.
9. Practice Gratitude
Gratitude is a simple practice that aids us in recognizing how wealthy we actually are when it comes to living well. Food on the table, a warm house to enjoy the rainstorm that pounds on our windows while we sip a cup of tea, access to information and entertainment, choices beyond choices. If your schedule or daily routine has strayed away from keeping a gratitude journal or simply having time to sit and savor all that is going well in each day, perhaps usher it back into your life and you may just notice an improved quality in your thoughts and actions toward yourself and others as you go about your day.
10. Invest in Well-Being for Your Unique Self
Today's Petit Plaisir is an example of a small investment I made into my own well-being: knowledge about how to thrive as an introvert. For me this was a small, but powerful choice. The key for each of us is to continue to see our growth as a journey and to come to understand what enables us to be our best selves and reach our highest potential. The mission of this blog, TSLL, is to provide the tools that you need, have been searching for, and break them down so that you can apply them to your life as is best for you in your unique journey. Once you know how to nurture yourself well, you can do so for others and then the world at large. Because when we feel loved, when we feel understood and seen, most importantly by ourselves, we find a centering peace of mind that is the springboard to reach our dreams and savor a bountiful harvest. ~SIMILAR POSTS FROM THE ARCHIVES YOU MIGHT ENJOY:
~Why Not . . . Revel in October?
Petit Plaisirs:
Today's Sponsor for this week's episode is KIND Bars:
~Visit kindsnacks.com/tss to receive an exclusive free trial of their 10 bar variety pack and snack club (all you pay is shipping).
Image: source
---
Mon, 25 September 2017
176: Be the Hero of Your Own Story: Why & How
~The Simple Sophisticate, episode #176
" . . . bring women to the front of their own stories, and make them the hero of their own stories." —Reese Witherspoon at the 69th Primetime Emmy Awards
~Spoiler Alert: The ending of Hallie Meyers-Shyer's new film Home Again will be shared. The power of a Hollywood script which makes it to the silver screen as well as to the small screen better known as our television sets is unconsciously more powerful than most viewers realize, especially younger viewers unaware of the biases, exigence and purpose of the writers and creators as well as producers. Novels as well must be sold to a publishing house, and if the publishers do not believe they will be able to sell the plot to readers, the manuscript isn't accepted. In other words what determines the plots that will eventually be published, produced and brought to consumers is what will sell. But the obvious flip-side is we need to become savvier consumers of entertainment. The good news is producers will listen to noticeable shifts. For example, in 2016 movie ticket sales indicated that the largest growth in sales was taking place with Latino moviegoers, as a result (or possibly, due to) films began offering more diversity in their casting than in previous years. I share this example because when Reese Witherspoon accepted the Emmy with the ensemble for Big Little Lies last weekend (she starred and was an executive producer of all seven episodes), I had to give her credit. She lives what she desires to be brought to the forefront in Hollywood films and series: women being the heroes in their own stories. For example, she started her own production company Pacific Standard with Australian producer Bruna Papandrea (Wild & Gone Girl), branched out on her own with Hello Sunshine, a digital media company and is bringing to the screen a few titles you might recognize Eleanor Oliphant Is Completely Fine and Something in the Water. And as I shared in episode #174 of the podcast in my review of Home Again, a film produced by Nancy Meyers and written and directed by her daughter Hallie Meyers-Shyer, it was the ending of the movie which again revealed that Reese is indeed serious about changing the default in Hollywood that is long over-due for a change. Home Again, as she describes it in a recent interview with The New York Times, isn't a romantic comedy, but rather a modern comedy. A comedy in which, in this case, a woman becomes the hero of her own story. She doesn't end up with a man who saves her from a supposed life that is empty without one, rather her character Alice Witherspoon chooses to divorce her husband (not because he cheated and not because he was abusive) because their ways of living life, of making the most of the one journey they have the opportunity to live had strayed into two completely different directions. The love, the fondness was there, but it had changed. Her character sets boundaries, enjoys herself, supports her daughters, chases her dreams and creates a life of everyday moments that she savors on her own terms, not Hollywood's (well, in this case, yes, technically it is Hollywood, but she is now a part of Hollywood and so is Meyers-Shyer and they are changing what the definition of a happy ending). Recently a good friend of mine who is nearing forty (as I am as well) shared that all was well in her life except the missing piece - a man. And having just stepping out of a relationship, that I can honestly say I wasn't looking for but was delighted to have been in, a good life is determined by one and only one person, the person living it. I continue to urge readers and listeners to fall in love with their lives, to cultivate a life you enjoy living regardless of your relationship status because whether you are in a relationship or not, your issues, the hiccups you haven't dealt with will continue to bubble up, the stresses you haven't figured out how to handle, will continue to exacerbate and hinder you ability to savor the everyday goodness and the relationship skills you still need to polish will continue to seek your attention until you heed them whether in a relationship with a lover or a friend. I am not saying being loved and sharing love isn't an extraordinary experience. It absolutely is, but believing that our hero is someone other than ourselves to assuage our conjured up emptiness is a lie that we have accepted (man or woman), and depending up the known or unknown perpetuators of this life story line (Hollywood, novels, parents, church, school, etc.) and need to relinquish. Because I wholeheartedly not only believe, but can say to know as truth, everyday can be truly breath-taking with or without a partner. And the key is to be the hero of your own story.
How?
Find an outlet for your love: begin with yourself, and then with what is leftover choose from the following: a hobby, a passion project, a cause you believe in to your core, your pets, your career, your friends, your family, the world.
Strengthen your innate talents and deepen your passions.
Find others whom you trust to fill the gaps where you are weak (i.e. - a financial advisor, a trusted CPA, a fitness trainer, etc.)
Earn your own income
Be proactive. Strive daily toward your dreams. Stop waiting for opportunity plop into your lap. It's like a moving target, so get going.
Save for retirement beginning yesterday
Come to understand your limits and boundaries and speak up when they are crossed without apology
Learn to communicate effectively
Step up to the plate when needed and only 60%+ ready, not when everything is perfectly set up to do so (hint: it never will be and you will always be waiting)
Build other women up
Never judge another woman's life decision. Follow Amy Poehler's advice and simply quote when observing a life path taken by another woman that you wouldn't have chosen, "Good for her! Not for me."
Refuse to be talked down to whether by names (girl, boy, little lady, son (when you're not their son), sweetheart, etc.) or by limitations (assuming lack of knowledge or capability). Either address the issue if the relationship is necessary to keep or simply don't respond and walk away. Change in what will be tolerated won't change until we speak up in a manner that is calm and clear. If not for yourself, than for the women around you and those that will follow you.
Understand that setbacks are part of the journey, so stand back up and keep going.
Remember Billie Jean King's quote, "Pressure is a privilege." Do something with your opportunity when given the chance.
Choose well and choose for you. As you come to trust your instincts, this will happen in small and big bursts throughout your journey, you will begin to know what is best for you. The better you know yourself, the quicker the decisions will be made.
Be courageous. Say yes to something you've never done before but that is on the trajectory of the journey you wish to be on to help you reach your goal. No matter how trepidatious you may be. You will come out on the other side realizing there was nothing to be afraid of, just the unknown. And now it's not unknown anymore.
"Once we belong thoroughly to ourselves and believe throughly in ourselves, true belonging is ours." —Brené Brown, from Braving the Wilderness
I want to end with mentioning of Brené Brown's new book because her book is a reminder of what type of courage is needed to be the hero of our own story. Stepping away from the city or place of comfort that is not serving us and toward the wilderness is terrifying initially, but as we step away from seeking the approval of others and head in the direction of the wilderness, the "first step will take your breath away". And as writer, pastor, philanthropist and community leader Jen Hatmaker is quoted saying in the book, the loneliest steps are the in between, but if you "stay the course long enough to actually tunnel into the wilderness . . . you'll be shocked by how many people already live out there —thriving, dancing, creating, celebrating, belonging." Ultimately, if we can all just remember and live each day, who we are and what we can give to the world is our gift. "True belonging doesn't require you to change who you are; it requires you to be who you are."
~Braving the Wilderness: The Quest for True Belonging and the Courage to Stand Alone by Brené Brown~
~SIMILAR POSTS YOU MAY ENJOY FROM THE ARCHIVES:
~Why Not . . . Be Brave? (episode #83)
~A Powerful Couple: Boundaries & Vulnerability (episode #126)
~Growth is a Choice: 11 Ways to Grow Up (episode #101)
Petit Plaisir:
~French melon, Charentais, with paper-thin slices of prosciutto, sprinkled with a dash of flaky sea salt.
~click here for more pictures and details about the melon and the recipe.
~The sponsor for today's episode was KIND Bars. Visit kindsnacks.com/tss to receive an exclusive free trial of their 10 bar variety pack and snack club (all you pay is shipping).
Image from the 69th annual Primetime Emmy Awards
SaveSaveSaveSave
---
Mon, 11 September 2017
174: 12 Benefits of Seeking Out Quality
~The Simple Sophisticate, episode #174
At the age of eleven, now U.S. Tennis Open Champion Sloane Stephens' mom was told by one of the directors at the tennis academy she was attending "that [she'd] be lucky if [she] was a Division II player and I got a scholarship". She didn't believe them. Her mom didn't believe them and now she is only the third woman (which includes the Williams sisters) to win the US Open in the past 15 years. Attaining quality, achieving quality isn't easy and it isn't given out for free. But when we choose to consciously select quality, the experience, the journey and then the outcomes rise in their awesomeness. I've been thinking a lot about quality over the past few weeks, and after years of curating a life built on a foundation of quality, habituating my routines that bring much joy and fulfillment, it has become easier to discern when non-quality events, people, items, etc. cross my path.
"Associate yourself with people of good quality, for it is better to be alone than in bad company." —Booker T. Washington
The benefits are many when we choose to welcome quality into our lives in all arenas of our life. Such benefits can be as grand as achieving one of the highest pinnacles in the tennis profession as Sloane Stephens or they can be as simple as keeping all of your fingers in tact. Let's take a look at twelve benefits of seeking out and selecting quality in all aspects of our daily life.
1. All fingers remain in tact
As I mentioned above, it only takes the use of an unsharpened or poor quality knife to appreciate a top-knotch slicing and dicing tool. As I shared in this post about the 15 Kitchen Tools to Cook Anything Like a Pro, a sharp, top quality knife is a must. Do not skimp and save on a knife for the sake of having a knife in your kitchen. Your fingers will thank you.
2. Priceless time is saved
Case in point, I give myself my own pedicure every couple of weeks. Using the nail polish remover from a quality brand, the polish is immediately removed. Having, while traveling, used a generic brand, the time it took to remove the polish was absurd. As I flip over the container to see what the main ingredients are, I discover that the ingredient at the top of list was water. Well, no wonder. I just used a product that was doing nearly the job that running my toenails under water would do - nothing. My experience is trivial compared to so many other purchases we make that appear to be saving us money, but in the long run waste our time and effectiveness. In this case, simply paying a few dollars more would have saved me time, wear and tear on my nails and limited my frustration. While not all generic brands are inferior, always check the label to see what the ingredients are to determine if you are indeed buying a similar product.
"There is scarcely anything in the world that some man cannot make a little worse, and sell a little more cheaply. The person who buys on price alone is this man's lawful prey." ― John Ruskin
3. Unnecessary stress is avoided
When we choose quality products for safety supplies, the vehicles we drive, the homes we live in, the neighborhoods we call home, the flight itineraries we travel, the stress decreases. While it may not entirely go away and while we need to make the best choices for the details of which we have control, we put much in our favor by choosing well and not skimping merely to save a dollar.
4. Deeper, more restful sleep is experienced
When we do what is best, when we refrain from doing what is merely easy, we give ourselves the ability to sleep more deeply. When our minds are not wrestling with unnecessary stress and worry, we sleep more deeply.
5. Experience the vast wonders of the world more deeply
When we seek out experiences of substance, people of substance and tools and knowledge to help us better understand beyond the surface level what is going on in the world, what went on in the world and what could go on in the world, we give ourselves the gift of deeper, more fulfilling experiences, memories and opportunities for self-growth and self-reflection.
6. Reach your full potential
We can settle for what is working okay, what is livable, what is just fine, but if we have a deep passion for something, if we can see something others cannot when it comes to possibilities, a quality of life that is possible requires us to not simply be satisfied with what others say is our limitation. We are actually the only limitation that stands in our way, and often when others tell us to stop, we use it as an excuse. We blame someone else for stopping us from achieving what we once thought we could. No. Remember Sloane Stephens and her mother, and if you believe you can do more, be more, ignore the limitation setters and keep on striving forward in order to see with your own eyes what you truly can become.
7. Deepen your trust in mankind
It has been my experience that when I bring into my life quality individuals, my trust in humanity deepens. I begin to see the amazing people who live and breathe in this world along with me and realize we are all, should we choose to be, full of love, dreams and goodness. It can seem simpler to choose to be cynical, protective and isolated after having experienced negative situations, but not all people wish to hurt. In fact, even those who have hurt are not bad people oftentimes. As Morrie Schwartz reminds, hurt people hurt people. Understanding this truth doesn't mean you should stay or surround yourself with hurt people who hurt you, but hopefully it will give you some understanding that it isn't about you and you need to walk away and surround yourself with one or two or three of the many amazingly loving, kind and trustworthy people who reside in our grand old world, thus improving the quality of your life.
8. The odds lean in your favor
Similarly when you choose to seek out quality and let go of the contrary, windows and then gradually doors begin to open in your favor. What you seek you find, often in ways you never could have planned, but if you believe there is good, if you trust that goodness abounds, you will find it, just as those who believe that people are not good and the world cannot be trusted will find it as well. So long as we have more people seeking the former, the goodness grows. Seek out goodness, be goodness and select a quality way of living modeling for others that such a way of life is indeed possible.
9. Optimal health
From the quality food we select, eating what is in season, reducing or eliminating processed foods, treating our bodies well, we amp up the healthy quotient in our lives and deepened the experiences we can have indoors, outdoors and everywhere in between.
"We eat every day, and if we do it in a way that doesn't recognize value, it's contributing to the destruction of our culture and of agriculture. But if it's done with a focus and care, it can be a wonderful thing. It changes the quality of your life." —Alice Waters
10. Elevate others around you
Related to #8, when we model living a life of quality, letting go of the negativity, hurtful ideologies, the isolationist mentality and nay-sayers, we reveal to those around us that choosing such a way of life, a life of optimism, hope, love and strength is indeed the means to living a most contented life. Sight is stronger than words, modeling is stronger than telling and when we have the courage to say no to what no longer feeds us, loves us, nurtures us, and step down a new path that we may not know how to travel well but that feels more accepting, more loving and more authentic and human, we will begin to see ourselves rise, our moods improve, our health improve, and thus the quality of our lives improve. That is inspiring to anyone paying attention, and that is what it takes to elevate those around you.
11. A mind available to be creative, loving and problem solving.
When we no longer are consumed with unnecessary worry if what we've paid for or invested in works or if the people we've chosen to welcome into our lives are trustworthy, we have a mind that is free to explore exciting new avenues. From being creative, to problem solving what may have seemed impossible to coming up with fun ways to spend time with your loved ones, our minds are in need of constant fuel to be energized, why drain it with what it doesn't need to process?
"The quality of your life is a function of the quality of the thinking you have done." ― Pearl Zhu
12. Elevate the world you live in
Taking in the above 11 benefits, as our lives rise because our everydays become healthy, inspiring, and pointed in a direction that enables us to reach our full potential, those around us rise as well and ultimately, it can be a domino effect. None of us will probably ever know all of the people we can influence with our actions. Why not make the influence a positive one? One of selecting quality thoughts, behaviors, and people. Because when we reward what we desire and long for, we will begin to see more of it. However, if we spend more time dwelling on what we do not want, we actually give it more bandwidth that it deserves.
"Eventually everything connects - people, ideas, objects. The quality of the connections is the key to quality per se." —Charles Eames
Instead of dreading how long your life will be, why no focus on making sure that everyday day is one full of quality. For it is "the quality of life [that] is more important than life itself". Alexis Carrel certainly has a point. If we are living but not well, just enduring, protecting and hoping we don't get hurt, worrying about what might happen and not being present, appreciating all that is well, such a life is not much fun to live. And the catch really is, if someone has only know the latter life, they may have a hard time trusting the former is a possibility. But it is. It most absolutely is. And when they see someone model that fact, that is when they may just begin to make the positive changes of living a life of quality. Why not be the model they've been looking for? The model the world has been looking for? The model you need in your life today and as you move forward each and every day? ~SIMILAR POSTS FROM THE ARCHIVES YOU MIGHT ENJOY:
~Why Not . . . Elevate the Quality of What You Consume?
~Why Not . . . Purchase Quality Worth the High Price Tag?
~Why Not . . . Live a Life of Quality?
Petit Plaisir:
~Home Again
starring Reese Witherspoon, directed and written by Hallie Meyers-Shyer, produced by Nancy Meyers (of It's Complicated, Baby Boom, Something's Got To Give, The Holiday, etc.)
The house in which the movie was filmed plays a large role. Located in Brentwood in 1929, it was once owned by Cindy Crawford and was featured in Elle Decor in 2002. You can see a plethora of pictures and details at Cote de Texas who wrote a wonderful spotlight post on the house.
~My review of The Intern (written & directed by Nancy Meyers), episode #63
https://youtu.be/y-oFOgFB2uM
---