Sun, 12 May 2019
97: Small & Simple = A Grand & Full Life - Top Post from 2016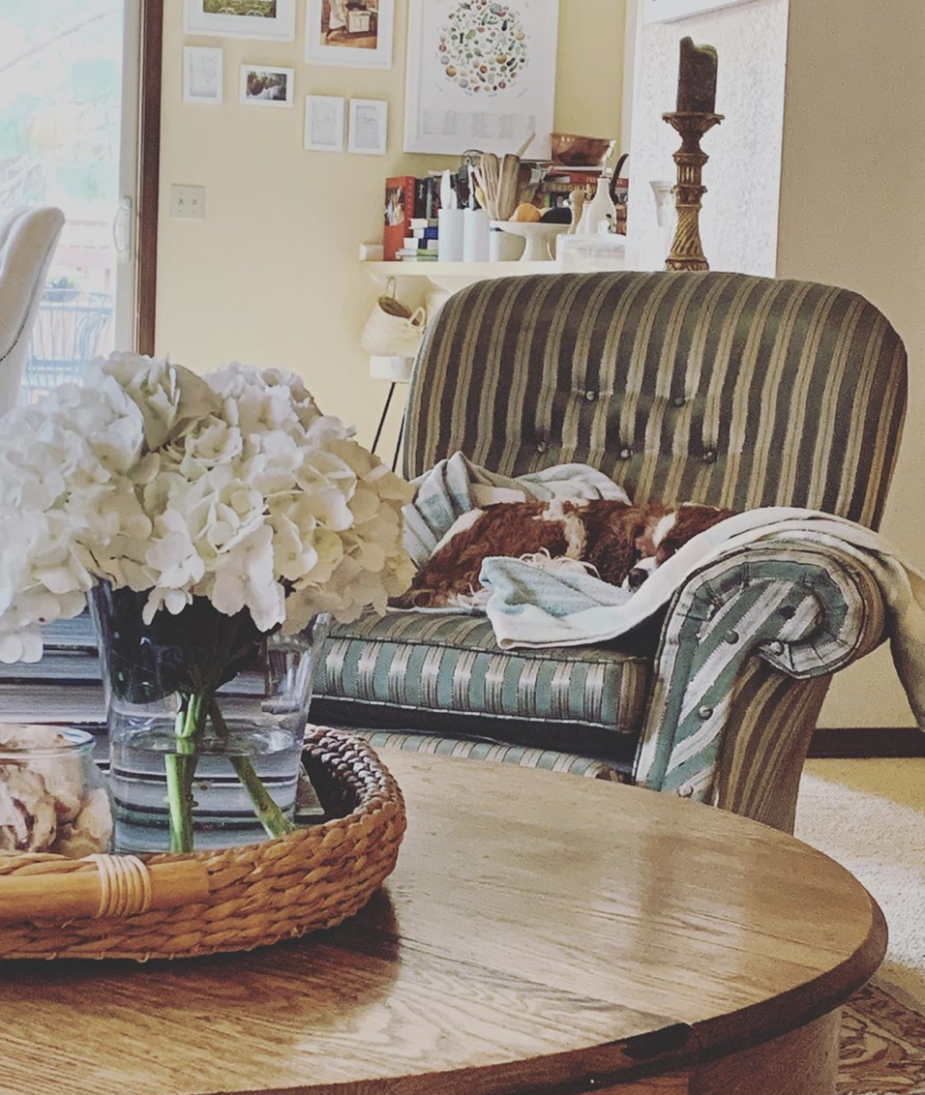 Today's post and episode is the penultimate episode/post before a new episode returns next Monday.
I want to thank you as readers and listeners for your patience as I had scheduled to take the entire month of April off in order to for the intense time of the school year that is the final weeks prior to AP testing for my juniors. I have never taken so much time off, and while it was scheduled (have a look at season 5's schedule here), it was new.
I certainly found myself coming up with a long list of ideas for upcoming podcast episodes, reading more than a handful of books and discovering Petit Plaisir I cannot wait to share, but it was odd being away from the microphone.
Thank you for understanding, and I cannot wait to share a new episode next Monday as TSLL's first annual British Week begins.
With that said, I wanted to share a listeners' top episode from the second season of the podcast as it speaks to something I am thoroughly immersing myself in, and have been since this last summer. Case in point, the image above. My home is becoming just that, more and more of a home, and a large part of the reason I love it so much is that is it smaller and thoughtfully tailored to the inhabitants (myself and my dogs and occasional guests) that spend time there.
This particular episode, episode #97, shares 11 ways to live small and simply, curating a signature sanctuary that we thoroughly enjoy returning to each and every night and waking up in every morning.
~Read the full show notes of Episode #97 here
I do hope you enjoy.
---
Sun, 20 January 2019
244: Give Yourself the Gift of Contentment Everyday, All Day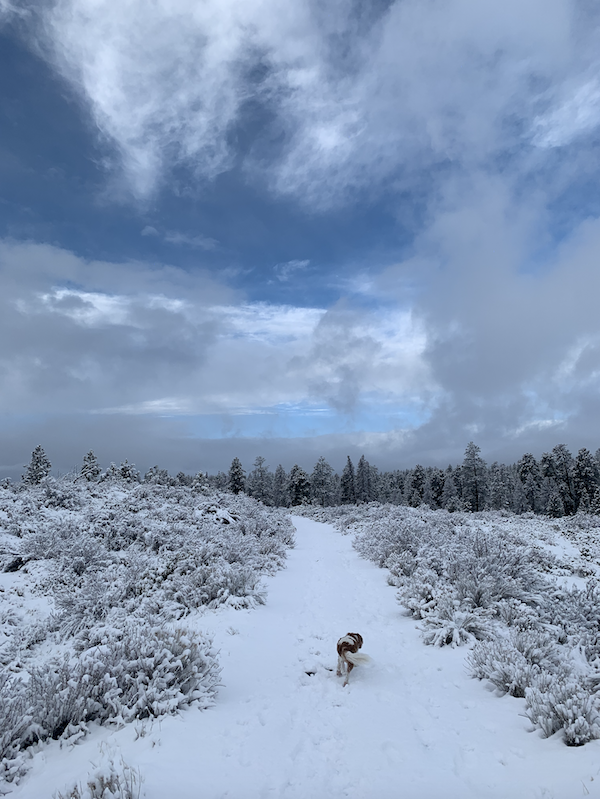 "Finding an ease with what you are thinking, feeling, the world as it is, not necessarily accepting it, but not resisting it. This is contentment." —Andy Puddicombe
The truth about contentment is that it is different than being happy. We cannot know what it feels like to be happy if we have not been sad, so therefore we cannot feel both simultaneously. The argument may be made that, feeling sad and happy at the same time is possible; that is the definition of a moment being bittersweet. But if you examine such an argument closely, that is why we give it another name - bittersweet - rather than happy or sad.
Contentment resides within each of us. It is not something that comes to us from an external source - someone loving us, success in our hobbies or careers, celebrating an awesome moment in the world around us. Sadness arrives conversely, when we have to say goodbye to someone who has brought much happiness into our lives, when we stumble or hit a road block in our careers or something tragic happens in the world.
But through each of these instances both happiness and sadness, we can be content. Indeed, it is true. We can be content during happy times (which may seem easy to do) and during sad times (which may seem impossible and contrary), but it is true in both instances to be content.
How?
Contentment is a state of understanding yourself. It is an awareness of your strengths, your capabilities, your understanding of how to navigate well in the world no matter what the circumstances. In other words, contentment is a skill that can be strengthened because you hold the keys, the muscles, to either strengthen or let atrophy.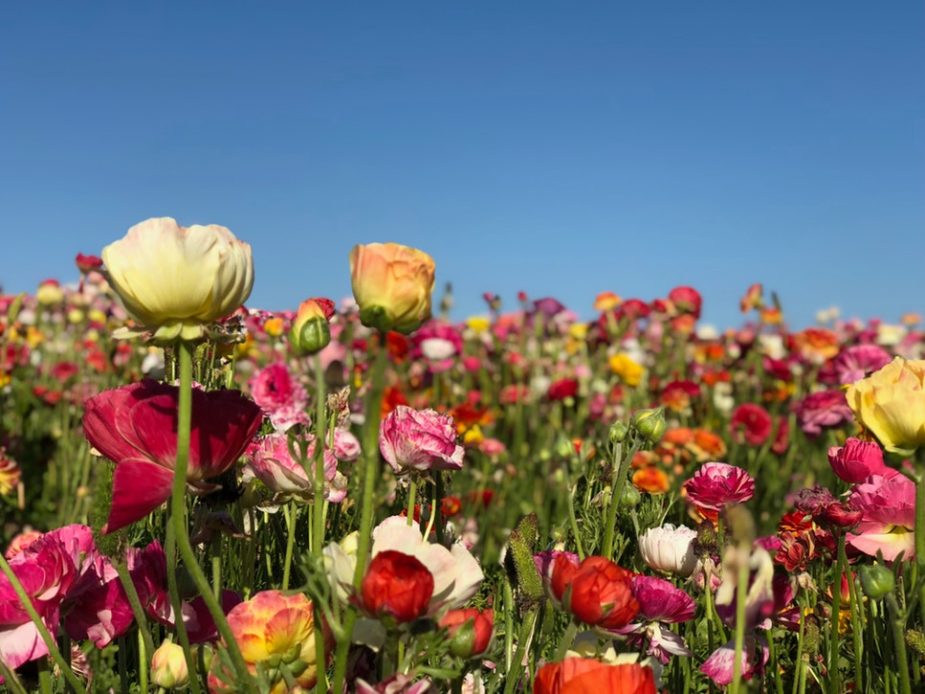 At this point, you may be asking, how do I cultivate and build the strength of contentment. The good news is, it is has been a central topic of TSLL for years, and in fact is thoroughly examined in my new book Living The Simply Luxurious Life: Making Your Everydays Extraordinary and Becoming Your Best Self. In the meantime, you can read and listen to posts and episodes from the archives that go into great detail about how contentment can be attained.
Most wonderfully, when contentment is achieved, our happy moments become grander and our sad moments more bearable. As well, upon understanding and welcoming true contentment into our lives we let go of false means of contentment that are really energy or resource zappers and teasers such as the desire for more and the feeling of lack (which is disquised as "want").
True contentment finds us in the now, not gazing at the future.
True contentment is a state of mindfulness. Meditation can play a helpful role in training the muscle that is our mind to be present, to not be overrun by our thoughts, and help us to engage fully in the moment without asking for more and simply savoring the now.
Truthfully, contentment is possible wherever and with whomever we are with, but initially it is not easy to build in particular moments until we grasp its gifts. Below are two instances when reaching a state of contentment can be difficult initially:
When we are by ourselves if we have never truly done so, and have depended upon others to create the excitement and pleasure of life.
When we are with others who are always looking for more or not appreciative of simply the moment, unable to see whatever goodness is available. (And there is always something good in every moment. Simply being alive to maneuver through a bad moment to the other side is something to celebrate.)
Contentment begins the moment we wake up, when we realize the little beautiful gifts around us - whether it is the peace and quiet of a safe home, the loved ones sleeping calmly or having our home to ourselves, seeing the soft snow fall to the ground, blanketing the yard and neighbood with a paintbrush of beauty, seeing the first light climb above the horizon, hearing the birds begin their business of hellos. But still, the events outside of us, each of the moments listed above, are not what bring you contentment.
What brings us contentment is being able to find, recognize and appreciate them. Because in that same moment, we can easily be noticing that we have woke up too early and wish desperately we could fall back asleep, observe the house that we wish we had cleaned up a bit more, bemoan the fact that our home is full and there is too much to do for others and not enough time to do for ourselves or bemoan the fact that we are waking up alone, or remembering that it is a day of the week that is full of tasks we are not thrilled to tend to, or wishing it wasn't snowing because we will have to drive in it, or lamenting that the sun up because we want a bit more sleep.
You see, it is all about our engagement with the world. Contentment comes from our choice of choosing to recognize the power we have each day to engage in such a way that will open the doors of opportunity to a positive energy.
Contentment doesn't guarantee seemingly much, but upon closer examination, it guarantees a much more fulfilling life that can be savored every single day of our lives. It makes sure that so long as we are in the situation, we will find the goodness, we will find the opportunity, we will make the day better simply by the attitude we bring to it. That energy has a direct effect on our overall well being, and if we are sharing the moment with others, it will have a positive effect on them as well whether they understand it initially or not.
Now, let's go back to those two above mentioned moments that initially are difficult in which to find contement: being by ourselves and being with others who haven't yet welcomed contentment into their lives.
Once you know who you are, you begin to savor days and moments to yourself because being alone doesn't mean you fear what you will find in your own company. In fact, you revel in it.
Spending time with people becomes a joy because you begin to realize the power of the type of people you surround yourself with. You are thoughtful about who you spend your time with, communicate clear boundaries and when you do not have a choice over who you spend your time with you steady yourself to limit the interactions. Listen to episode #92 in which I share The Elements of a Strong Social Well-Being and how to do each of these things when it comes to spending time with others.
The gift of contentment is priceless and it is also free. You don't have to buy one more thing (in fact, you may want to let go of some things), you simply need to understand how to focus on understanding how to cultivate contentment and let go of the pursuit of happiness.
Petit Plaisir
~Concept and Project Planners (many more colors), they sell the signature paperclips as well.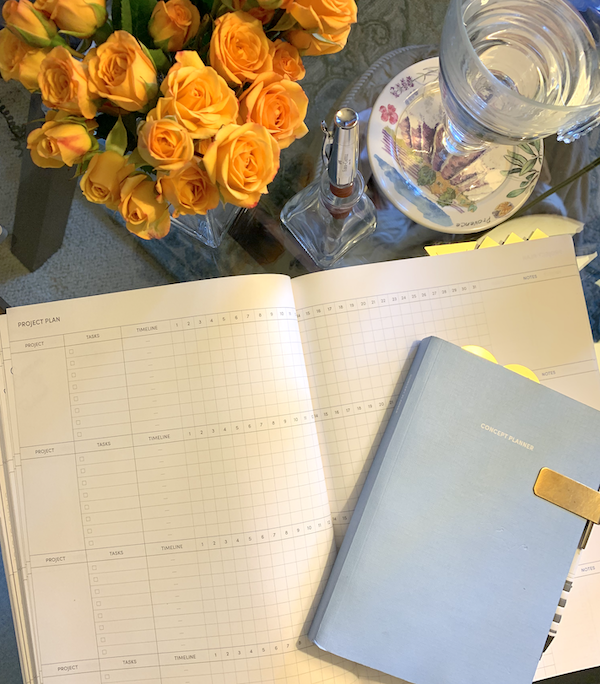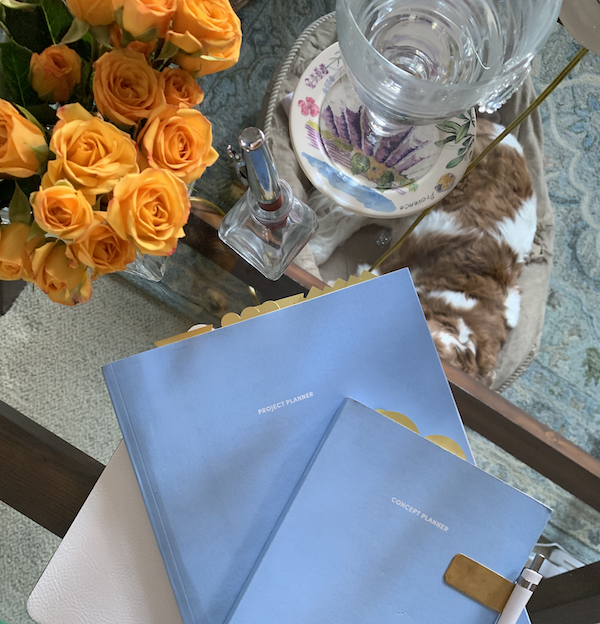 ---
Sun, 26 August 2018
Season 5 Schedule of The Simple Sophisticate podcast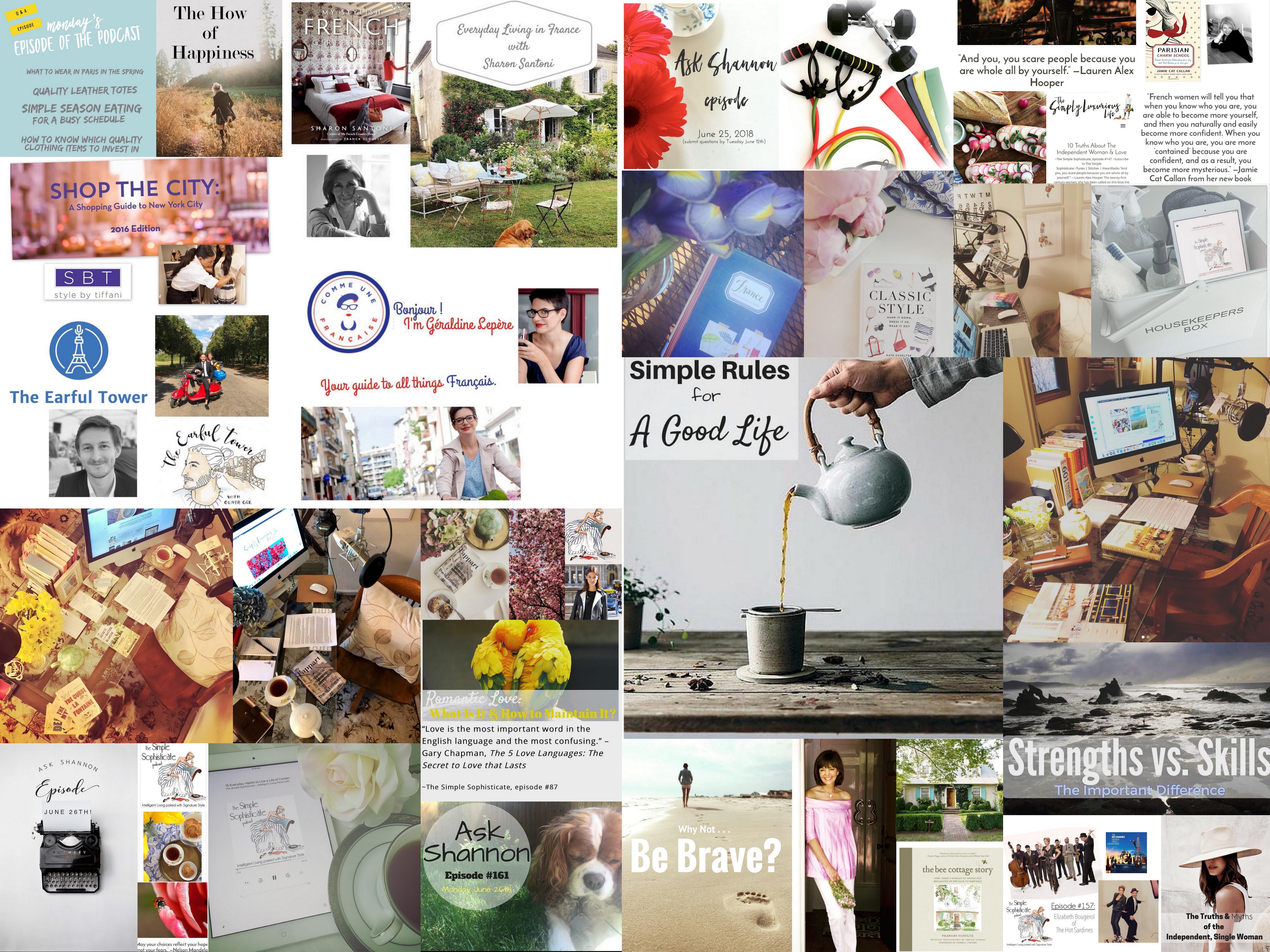 Next Monday, on September 3rd, the fifth season of The Simple Sophisticate podcast will begin.
The first four seasons have covered topics on living your best life, whether that was about self-care, lifestyle, health, decor, travel, relationships, or anything that involves living the simply luxurious life, bien sûr! With now 223 episodes complete, of which there were 22 interviews with guests from the around the United States and France. And of course, each episode concluded with a Petit Plaisir - anything that is a simple pleasure to satiate your sophisticated taste. I look forward to continuing into the fifth season with the same approach - more inspiration for cultivating true contentment, more ideas for building the skills that will enable you to be your best self and reach your fullest potential, all the while sharing insights into discovering how to elevate the everyday each day. As well, more guests, and at the end of each episode - a Petit Plaisir!
Regarding potential guests in the fifth season, if there is an author, a musician, an artist, an entrepreneur or simply an inspiring person you feel The Simple Sophisticate should be introduced to or you want to hear on the podcast, email me and I will do all that I can to invite them onto the show.
And now to Season 5!
As I mentioned in episode #221 and #222, the new season will offer 30 episodes (in previous seasons, 52 episodes were aired). The reason for the shift in amount of episodes . . .
I want to ensure I continue to bring you a quality episode each time I press record.
In May and August, multiple episodes will potentially air during the annual British and French Weeks that will occur each year. Check out the recent French Week round-up of posts and podcast episodes here.
As you will see below, two months - April and July - will not air new episodes. The reason for this is in April, due to my teaching of AP courses - this is crunch time and I need to give more time to grading and ensuring my students are prepared for the exam in May. In July, the reason for the podcast holiday is I will be producing the new season of The Simply Luxurious Kitchen vodcast which will premiere each season in September (and hopefully traveling to capture some footage for the videos).
Each Monday, as listeners and readers have become accustomed, there will ALWAYS be a post to offer inspiration to kick off the new week. So even if a new episode doesn't air on that particular Monday, there will ALWAYS be a new post, so be sure to stop by the blog (just as there is today - be sure to stop by the blog for a new post).
Season 5 Schedule
Below you will find the week-by-week schedule of when new episodes will air. You will see podcast Mondays are circled in blue. You can print this schedule out by clicking here or by clicking on the image below.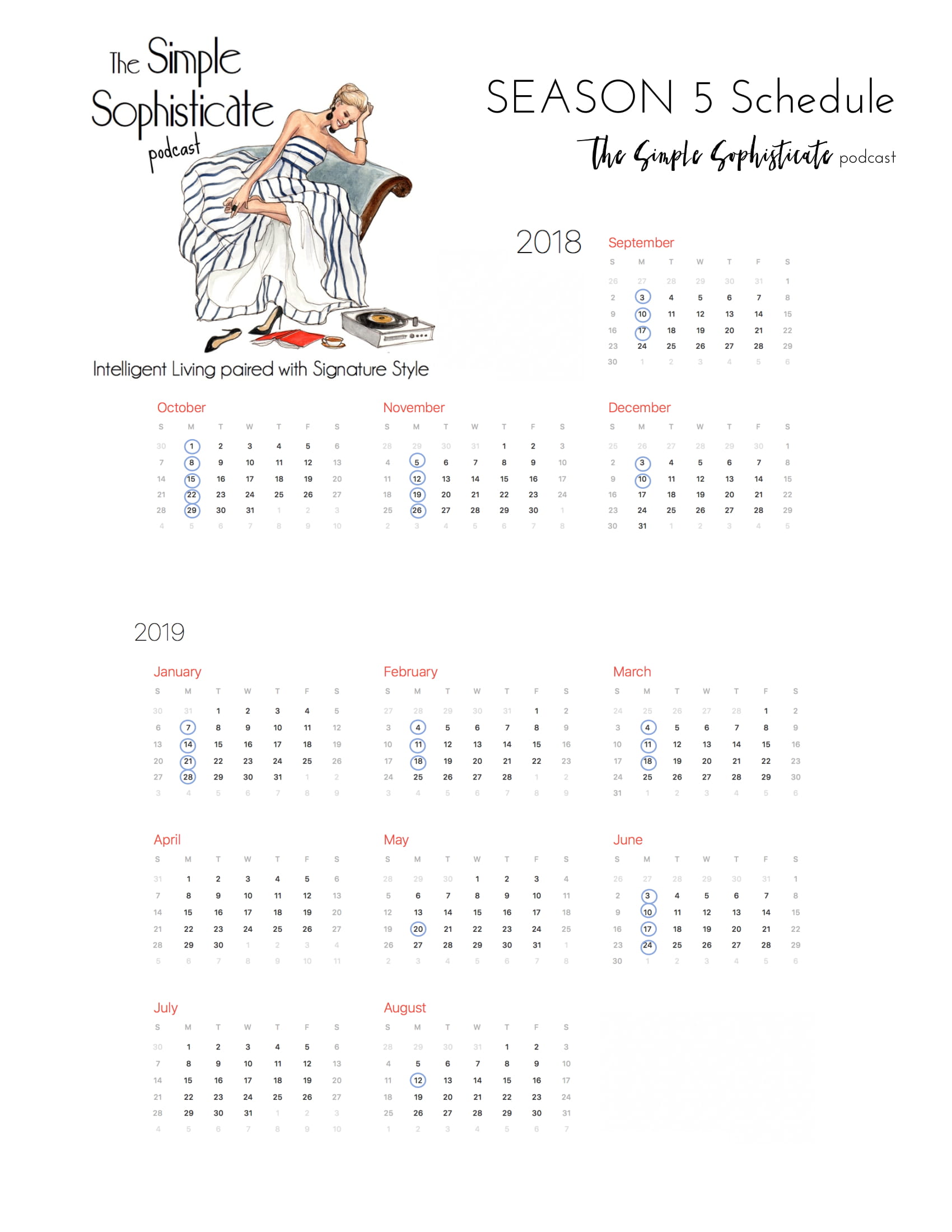 Print save the pdf of the 2018/19 schedule
The TOP 10 Episodes from Season 4 based on # of downloads:
~Find all of the podcast episodes here (on the blog), iTunes, Stitcher, Spotify, iHeartRadio, Podbean or Youtube. And if you enjoy tuning in and listening to The Simple Sophisticate, I would appreciate your time to share a review on whichever platform you listen. By sharing what you specifically enjoy about the podcast, new and potential listeners will discover exactly what they will find when they tune in. For everyone who has already shared, I want to thank you, as well, as I try to regularly share one review each week upon receiving them as a small way of expressing my appreciation.
Thanks for stopping by and be sure to visit today's Monday Motivational post (as promised, even though there isn't a new episode of the podcast, there is a new post to help start the week well!). Until then, I'll see you in Season 5!
---
Mon, 14 May 2018
208: How to Create an All-Around Healthy Life
~The Simple Sophisticate, episode #208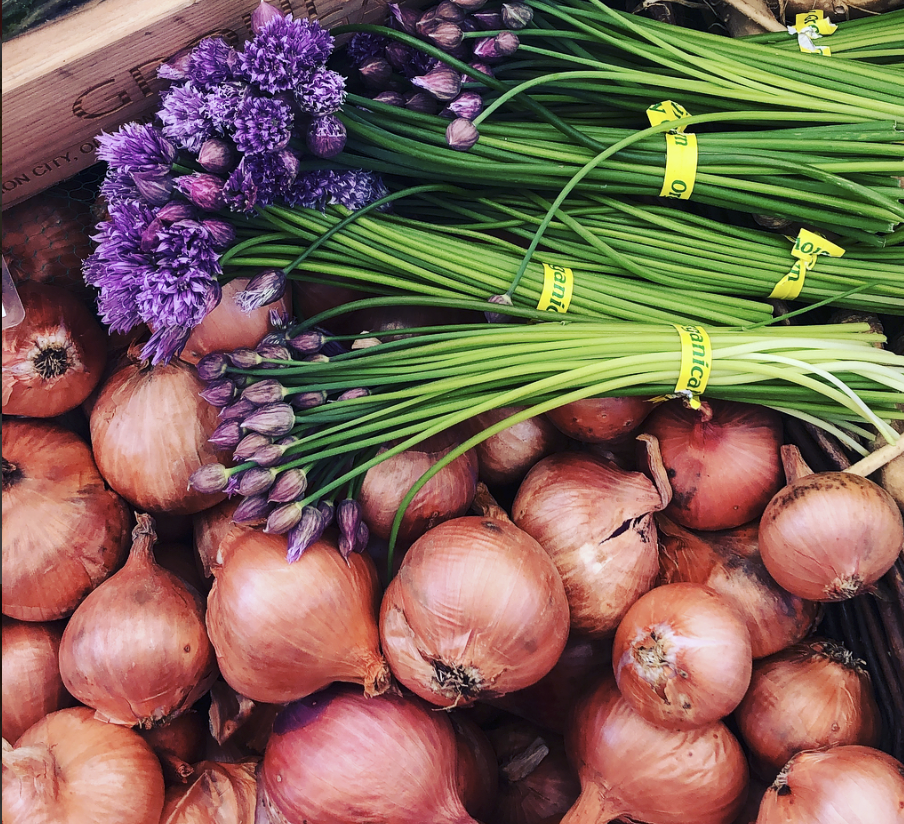 The pillars of a healthy life have been enumerated by many an expert, but it was in Frank Lipman's book
How to Be Well
that delineated and described them in such a way that found me nodding my head in agreement throughout the entire book. The concept of living simply luxuriously adheres beautifully with Lipman's six pillars: what we
Eat
, the
Sleep
we get, the
Movement
we engage in, how we
Protect
and prevent, finding regular time to
Unwind
and quality opportunities to
Connect
all contribute to build a life of good health beyond our physical, but as well including our mental and social lives as well. At the core it is about knowledge and understanding, and just as importantly, it is about understanding the propaganda that swirls around us claiming to offer health hacks, but in reality prevent us from truly living a life of true wellness.
What ideas, products and beliefs should we let go of to live well?
1. Counting calories
~
Love Food, Love Your Body - 10 Simple Tips
, episode #8 ~
Why Not . . . Learn How to Cook?
~
Why Not . . . Treat Your Body Like a Temple?
2. Sugar
~From altering your hormones so that your body is not registering hunger correctly which then makes you eat more as well as increasing your cravings for sugar, sugar as Lipman calls it is "public enemy number one". With 80,000 processed foods on the market, 58% of them contain added sugar and that includes items you would never have thought to contain such an ingredient (granola, pickles, baked beans, protein bars, etc.).
3. Processed Foods
Compared to malware on our computer that jumbles the information in order to confuse, Lipman recognizes that most of us know that processed foods are bad, but we can be bamboozled into eating them never-the-less. When I read Michael Moss' book
Salt, Sugar, Fat: How the Food Giants Hooked Us
, I was mortified by their antics, but then felt empowered to eat smarter and not fall prey.
4. Prioritizing exercise over sleep
"Sleep is not a luxury; it is an absolutely esential act of daily mainteance, and it is your ally in keeping your brain sharp and youthful."
5. Remove toxic cleaning products
Forget most labels, such as "green", "natural" or "with essential oils" as they often do not adhere to U.S. federal law when it comes to hazardous compounds. As well antibacterial products for hands and household use can contribute to drug-resistant bacteria. In lieu of fabric softeners and dryer sheets, Lipman recommends using a little vinegar in the rinse cycle instead.
6. Grooming products with toxic chemicals
Check out the
"Never List" at beautycounter.com
to determine which products to look for and to never purchase products which contain them (they also have a downloadable pdf which is pocket-size for easy reference).
7. Multi-tasking
~
4 reasons to stop multi-tasking
8. Chasing bliss
Instead pursue a purpose. While it will take time to figure out what gives your life purpose as you come to better understand yourself, your gifts, the world, etc., choosing to pursue a perpetual state of happiness is a fool's pursuit. ~
From Seeking Happiness to Cultivating Contentment: A Shift in Pursuit
, episode #162
What ideas should we embrace?
1. Fat (healthy fat)
Fat does the opposite of added sugar; it is something we need in our diet and it gives us stable, longer-lasting energy, controls hunger and helps to regulate our metabolism. Lipman's rule of thumb when it comes to fats:
If it comes from nature, it's probably healthy, and if it's made in a factory, be it feedlot or process plant, it's probably not.
2. Become a savvy food shopper
Just as in life it is important to be a critical thinker about the information we receive, this also encompasses the food we purchase. First and foremost, eat whole foods when possible. When fresh produce, local meats and dairy are available, support your local farmers and ranchers that way you know how your food came to be on your table. Lipman shares, "We have an industrial food supply that has favored profit over health for so long that it's made disease-causing foods mainstream and health-giving foods fringe." Food for thought - pun intended.
3. Enjoy broth
Lipman shares that the collagen in broth is gentle yet nourishing, healing and supportive for overworked and damaged digestive systems as well broth delivers healthy fats, fat-soluble vitamins and minerals to our bodies, counters inflammation and supports the joints and skin, as well it boosts the immune system. A recipe is included in his book for bone broth as well as pairing ideas.
4. Salt (just not highly processed table salt)
~As an essential micronutrient, it plays an important role in our body helping it to regulate muscle, heart, nervous system and brain function, as well as blood flow and fluid balance. Lipman reassures that so long as you are "eating a clean, whole-food diet and our seasoning your food with salt to taste, your body makes the adjustments to maintain equilibrium". Just make sure to eat unrefined salt, rather than regular table salt (highly processed salt). ~Listen to my conversation with American expat living in France and cookbook author and cooking class instructor Susan Hermann Loomis in
episode #192
as she gives some insight into cooking and eating salt.
5. Simplify cooking
~
Why Not . . . Keep It Simple in the Kitchen?
~
Discover a Capsule Menu: What it is and how to create your own
~Watch the
pilot episode of The Simply Luxurious Kitchen
, TSLL's new vodcast.
Let go of recipes, use a slow cooker, let the quality of the food bring the flavor.
6. Eat the stalks
From broccoli to cauliflower, even the woody asparagus stalks, these hard-to-digest carbohydrates give good bacteria a feast (the is a good thing). Lipman shares that the prebiotic benefits include ensuring a thriving microbiome. Munch on these chewy options raw or cook them along with the rest of the vegetable.
7. Go to bed when you are tired
Our sleep cycles are smart (which is why jet lag is brutal). When we listen to them, we are listening to a wise sleep sage.
8. Investigate when your sleep goes awry
Often when we are unable to sleep, it is a sign that something in our lives needs to be addressed, adjusted or effectively dealt with so we can move forward.
9. Follow a strength training program
Since most of us do not work at jobs that require physical exertion, it is important we welcome this healthy stress to onto our physical bodies regularly. Offering protection from disease as well as enabling our bodies to "meet the demands of and carry the loads of life (joints, tends, ligaments, muscles, etc.), strength training can also reduce the risk factors for diabetes, heart disease and cancer. ~Have a look at what I learned when I scheduled time with a personal trainer earlier this year
to set up my own strength training routine
, episode #201.
10. Move
Any opportunity you have to move, seize it. From the exercise routine you follow, to walking to the market, taking the stairs or getting outside on your lunch break to take a stroll, do so. ~
To Get and Stay Fit: Keep It Simple
, episode #190
11. Use a foam roller
Lipman recommends using a foam roller five to ten minutes a day to massage the tired muscles and tendons we have kept quite sedentary throughout the day. Also, using a roller helps with circulation and kneading sore muscles which also increases the oxygen flow to the brain. ~Shop foam rollers
here
.
12. Shop at farmers markets when you can
~
How to make the most of the farmers market no matter where you live
~
David Lebovitz Talks About Making Paris His Home
, episode #182
13. Dry brush your entire body
Similar to using a roller, dry brushing your body from head to toe improves circulation. Making strokes with your brush that all run to your heart, making this a habit will also improve your body's glow as dead skin cells are also being removed. ~Shop dry body brushes
here
and
here
14. Become mindful
Being mindful is the opposite of choosing to multitask. When we choose to be mindful, we are choosing to be present, to be self-aware,
to respond rather than react
. While being mindful is not something we can do once and make it a default that we do without thinking, it is something that requires of us to be entirely present thus improving the quality of everything we do throughout our days. ~
11 Ways to Live More Mindfully
15. Say no to overcommitting
One of the benefits of being mindful is that we are aware of what we are capable of and respond in kind rather than by default. Saying no could be literally saying "no thank you" to invitations or creating "
no work zones
" in your home. ~
Discover how to let go of the busy mentality
16. Rest
~
An Everyday Necessity: Deliberate Rest
, episode #139
17. Commit random acts of kindness
Kindness in our behavior, in our words, in our expression of sincere appreciation. When we choose to commit random acts of kindness, we experience what Lipman calls the "helper's high". Physically our bodies do change as serotonin levels rise and cortisol (released when we are stressed) goes down, as well as our blood pressure.
18. Learn something new each week
Not only is it exciting and confidence boosting when we learn something we weren't aware of previously, we are actually helping our brain out as well. By learning new tasks and information, we are creating new neural pathways which "can prevent degenerative diseases like dementia". ~3 part series -
The Benefits of Reading
19. Celebrate small victories
Perfection can be the barrier that stands in our way of celebrating along our journey. Lipman states
"This anxious pursuit of perfection can be a hindrance to getting and staying healthy because it denies the reality of nature: Health is a dynamic state, constantly changing and in flux, and it is different for each person. There is no 'perfect point' of guaranteed balance, and striving for it can drive you crazy."
I wanted to end on this point because even though the book offers how to live well, we are always on the journey toward refining our lives. We will never reach a point of perfect health and be able to stay there. We must be diligent and regularly apply the knowledge we knew which was reaffirmed today, apply the new information we discovered and continue to learn more about our unique bodies, lives and selves. The first step is understanding and once we know how, we can then go about living well so that we can enjoy our lives to the fullest. ~
Perfectionist vs. High Achiever: The Difference
Petit Plaisir:
~
Discover the many benefits of enjoying an avocado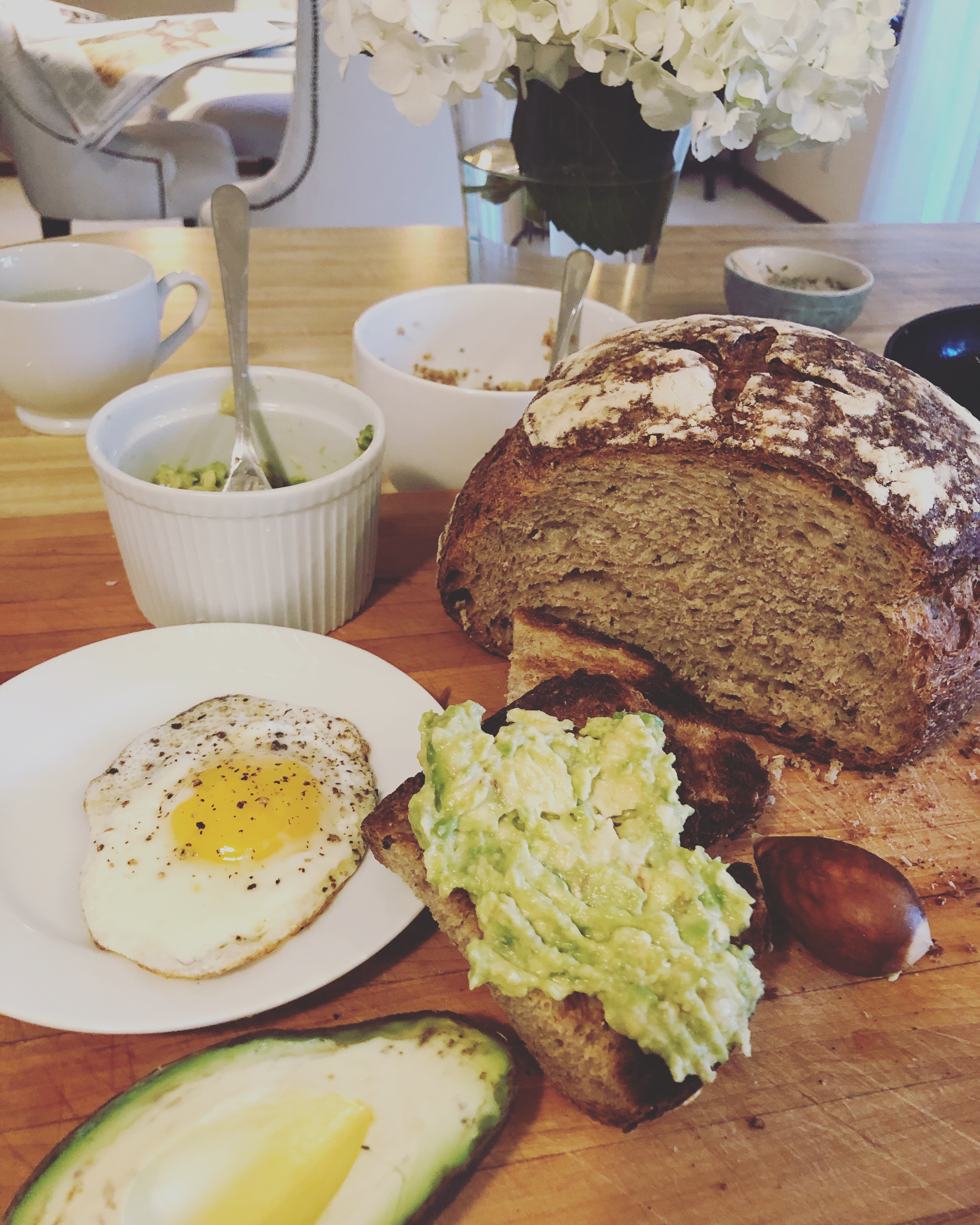 Download the Episode
---
Mon, 15 January 2018
191: Ask Shannon: Paris Travel Attire, Savvy Investment Shopping, Simple, Weekday Dinner Ideas & Totes
~The Simple Sophisticate, episode #191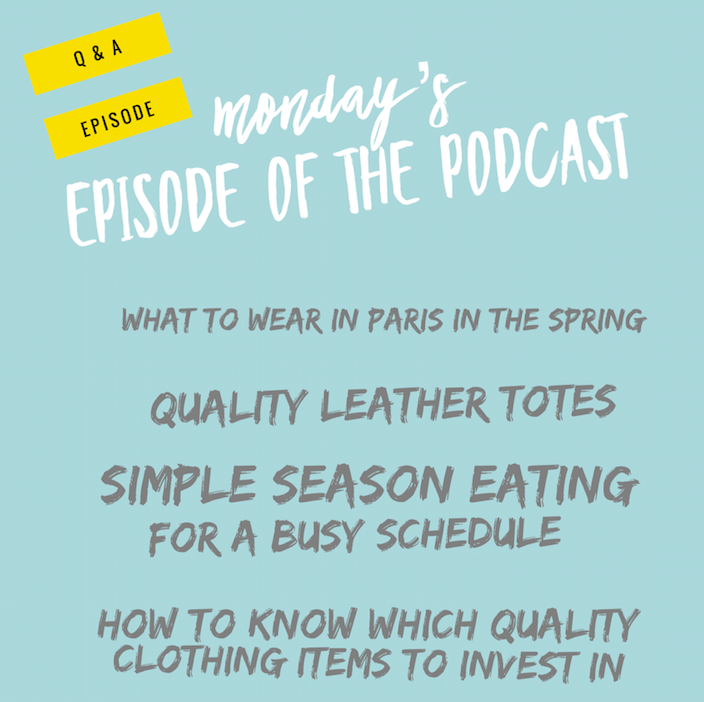 Quality Leather Totes
Hi Shannon - I was going through your capsule wardrobe pieces and I saw the mark and graham brooklyn tote and the cuyana tote listed. I have been looking for a cognac purse and have seen both of these before (in addition to madewell and everlane). Do you have any experience with either brand and/or tote?

Thanks so much!

—Jennifer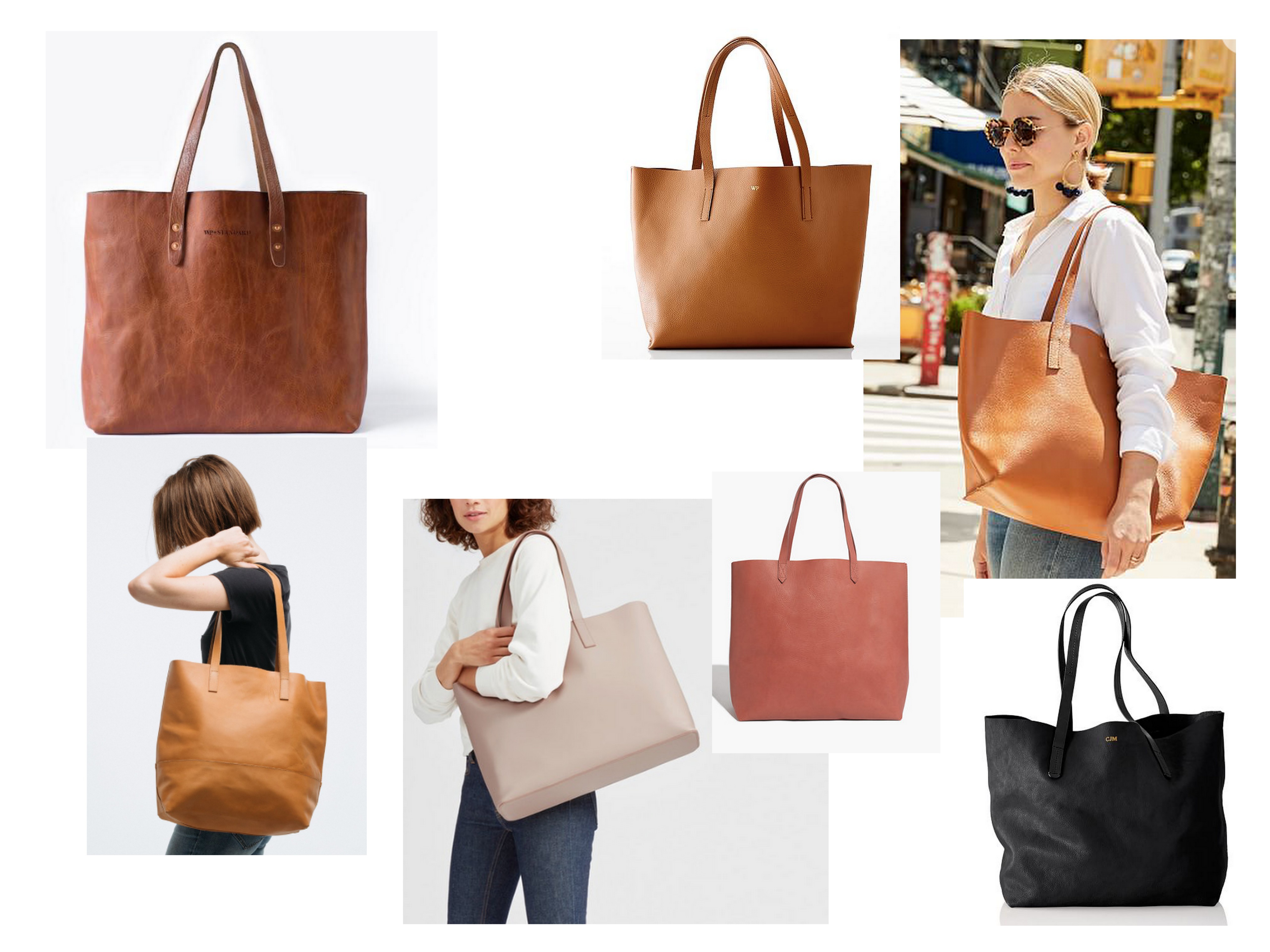 ~
The Vintage Tote Bag
, by WP + Standards, $195 (monogram available), ships for free in the U.S. if order is over $75
~Able,
Mamuye Leather Tote
(more colors available), learn more about the company founded on the mission of being "a lifestyle brand focused on ending generational poverty by working with women who have often overcome extraordinary circumstances. We manufacture directly in the communities we wish to impact, both locally and globally, creating jobs and ending the cycle of charity dependency"
here
. $178
SHOP THE OPTIONS:
[show_shopthepost_widget id="2988960"]
How to Know Which Quality Clothing Items to Invest In
I am currently binge listening to the podcasts for the umpteenth time and you speak to quality over quantity frequently, with which I completely agree. However, how is one to determine what brands/items are quality without having to spend a fortune playing trial and error... Thanks so much in advance! Keep up the awesome work, I look forward to every post and podcast! —Jennifer
Follow these tips:
Check the label

While not in every scenario is paying more money equivalent to a quality item, often it is. However, do your due diligence, and following the below four steps as well to ease your mind if you are new to a particular designer.

Try it on, feel the fabric, check seams, and see how it has been made.

Natural fabrics such as cotton, silk, linen and wool will last longer than synthetic fabrics; however, even natural products can be diluted - check the fiber quality and density - feel it. The more fiber, the longer it will last.
Look at the buttons and buttonholes: is the stitching tight? This is a good thing. If there are loose threads, this is a bad sign.
Clothing with lining is normally a very good sign, just make sure to check the seams.
Interfacing in collars and cuffs is a good sign as well as it creates the intended structure, but also takes more time and money to construct.

Look to experts in the field you trust - stylists, designers, bloggers, fashion columnists, critics
Have patience. You may have to try on more than a few different brands to find one that not only is top quality but works well on your body type and is to your taste.
Don't be afraid to return the item if it just doesn't feel right for you.
~How to Find Your Signature Style ~The Perfect Trench is Personal
Simple Seasonal Eating for a Busy Schedule
Hi Shannon!

I have to be at work by 7:30 am every day and don't get home until 5:30 pm or later. So there's not much energy left to get up early to cook breakfast or spend a couple of hours in the kitchen cooking dinner. I don't mind spending maybe an hour cooking dinner and cooking enough so I could eat it for lunch or supper another time during the week.

I love the idea of eating with the seasons like you've mentioned. Can you recommend any books, cookbooks, etc. that might have sample menus and simple recipes so you can eat whatever is in season at the moment but use easily found ingredients and the recipes don't require you to be a trained chef spending most of the day in the kitchen? I've tried to come up with my own menus but haven't had much success and found it exhausting. Any recommendations you can give me is greatly appreciated.
Thanks for all you do!

Marty
Capsule Menu Details and Seasonal Menus
Simple go-to weeknight dinners for a busy schedule:

Goal: A protein, a low-starch vegetable (prepared in a simple manner roasted, steamed, etc.), and a side of whole grains (brown rice, forbidden rice, quinoa, couscous, barley, etc.)

EX: a single salmon fillet pan-fried seasoned with salt and pepper, roasted broccoli with extra virgin olive oil, salt and pepper, and black rice (forbidden rice).
EX: Lunch or simple and done dinners: Salad greens (baby spinach or arugula), topped with homemade vinaigrette, tossed with a grilled protein - fish, chicken, lean beef, etc., added roasted sliced almonds, walnuts or pine nuts, and a tablespoon of freshly grated cheese.

How to Enjoy Eating Every Day and Love the Results, episode #165 - seasonal cookbooks are listed on point #10
My homemade vinaigrette recipe:

1 cup olive oil
1/3 cup balsamic vinegar
1 tablespoon Dijon mustard
1 teaspoon freshly ground pepper

View all of TSLL Recipes here
What to Pack for a Trip to Paris in the Spring
Hi Shannon-

I am going to Paris this spring for a few weeks and I don't want to sacrifice style for comfort and good sense. What would you recommend wearing to walk and walk and enjoy the trip without looking like a tourist and keeping my sense of style intact? What shoes to wear!? Handbag? Jewelry?

Any thoughts would be so much appreciated.

Cordially,

Jen from So. California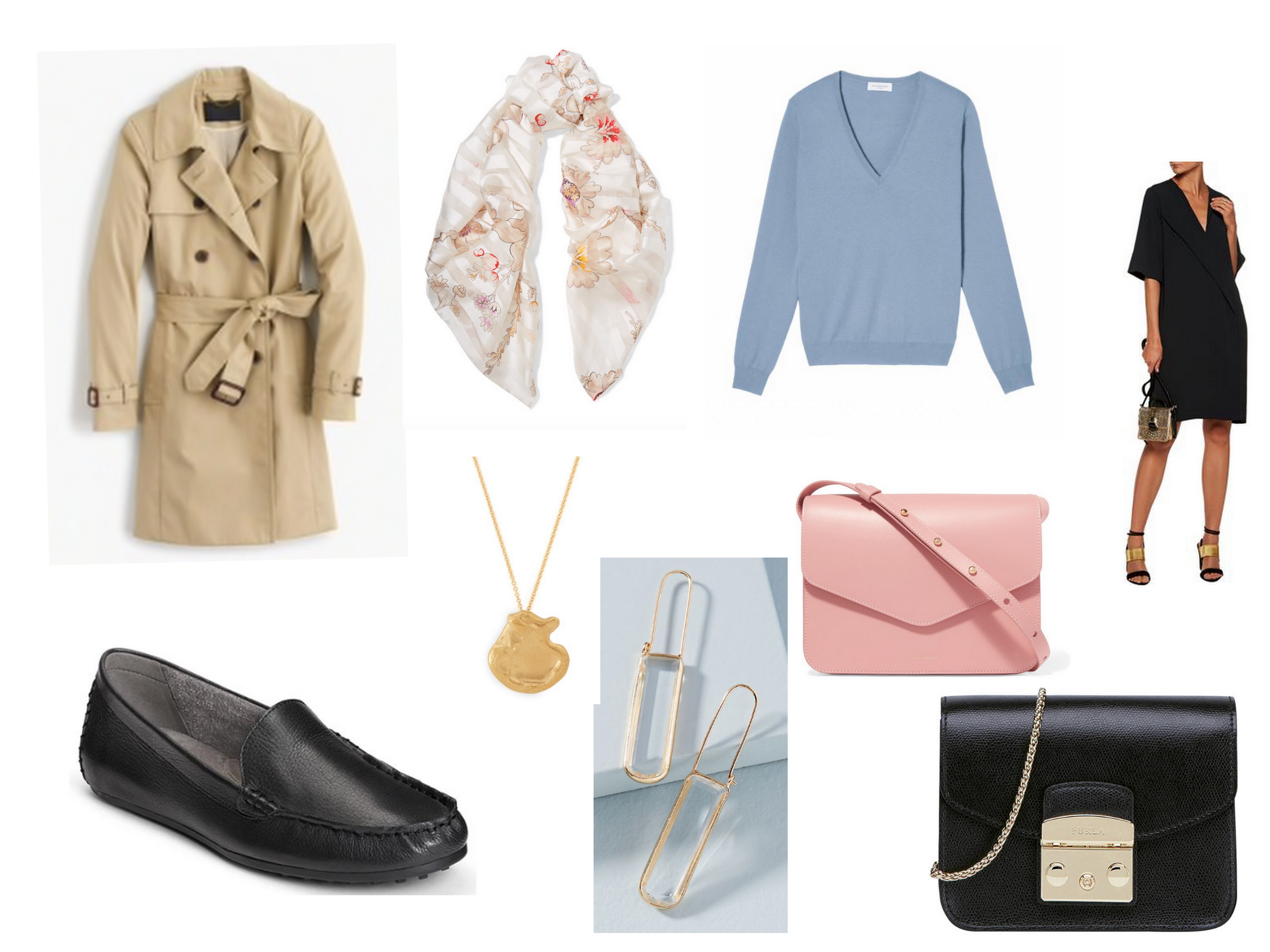 Classic trench (versatile for day and evening) - J.Crew's Icon Trench
Flat shoes - slip-ons with a rubber sole such as Aerosoles
Crossbody bag - investment: Mansur Gavriel (pink or black), mid-range: Furla
Tote (see the first question above)
Minimal jewelry - a favorite necklace - a pendant perhaps, small/medium hoops or studs (above - Anthropologie), watch, a favorite ring
Light, long-sleeve layers - a fine-knit cashmere sweater - perhaps Eric Bombard (the bi-annual sale is currently on)
A beloved scarf - print or solid depending upon the rest of your travel wardrobe - Fendi option above
1-2 Pants/jeans and/or 1-2 skirts Ankle skinny- /straight dark denim is my go-to
One classic, functional dress for dinner, but could work for day - a black shift (above) by Malene Birger or a midi length long-sleeve option from Raoul
SHOP THE OPTIONS BELOW: [show_shopthepost_widget id="2988959"] ~SIMILAR EPISODES/POSTS YOU MAY ENJOY:
~Ask Shannon Episode of 2017, episode #163
~How to Cultivate Your Style All Year Long, episode #149
~International Travel Prep List, episode #183
Petit Plaisir:
free
takes fewer than 5 minutes
exercise for the brain
timed to challenge yourself
current and historical references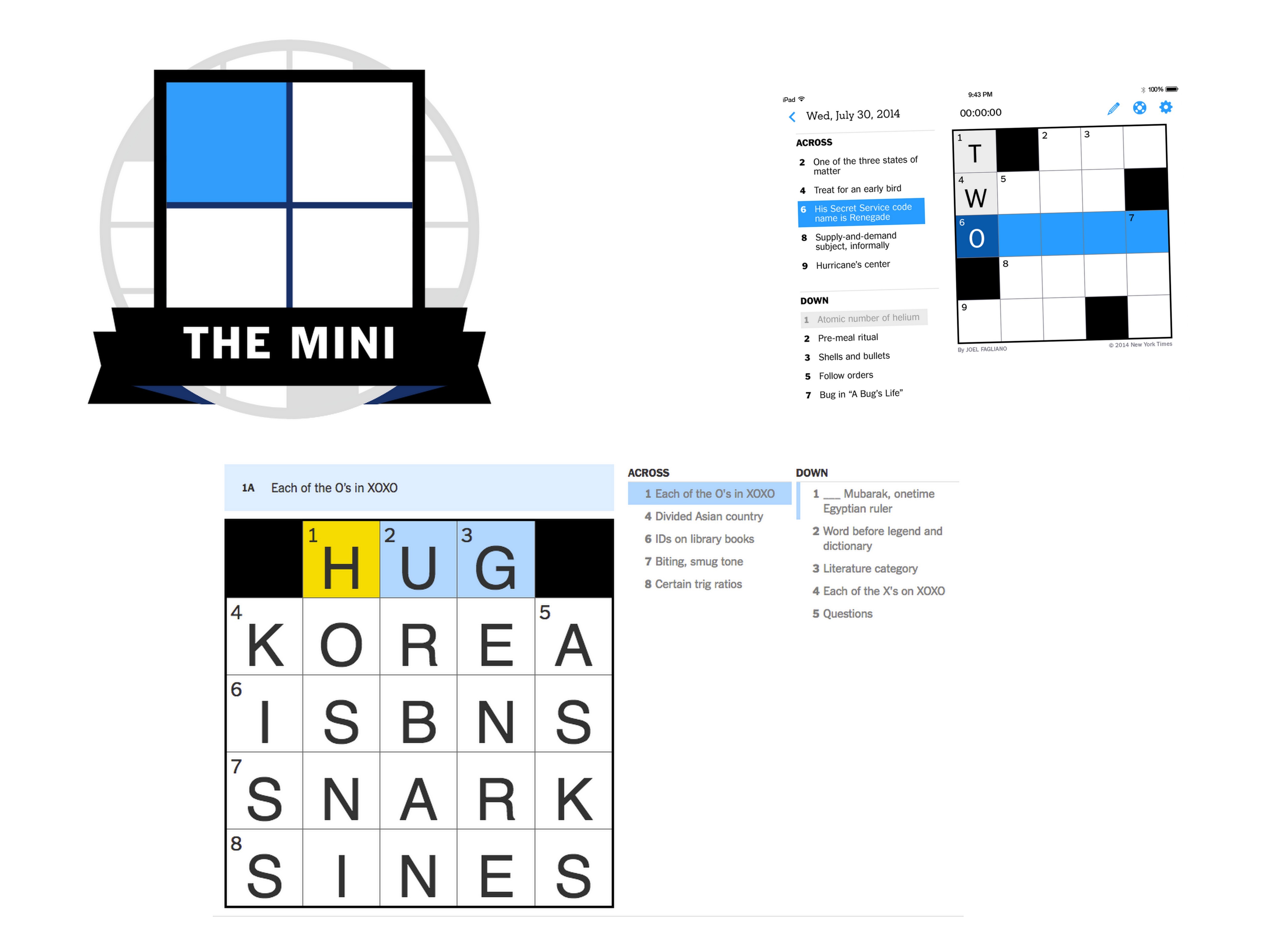 Download the Episode
---
Mon, 4 December 2017
186: How to Let Go of Self-Imposed Limitations
~The Simple Sophisticate, episode #186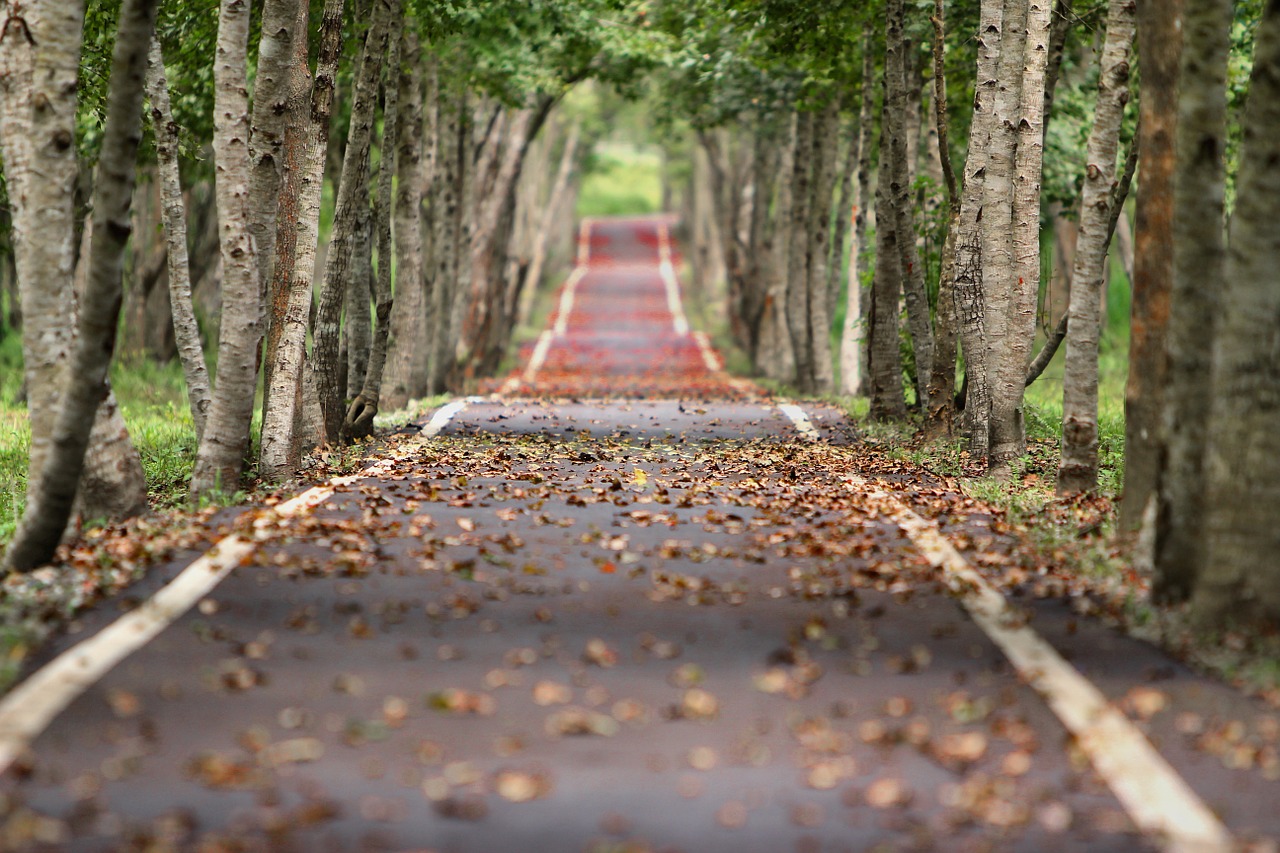 "It is paradoxical, yet true, to say, that the more we know, the more ignorant we become in the absolute sense, for it is only through enlightenment that we become conscious of our limitations. Precisely one of the most gratifying results of intellectual evolution is the continuous opening up of new and greater prospects." —Nikola Tesla
Have you heard someone else or maybe yourself say something similar to the following: Well, when you reach a certain age, things just start falling apart; or I am forty. I should have it all figured it out by now; or I'll never be able to [insert anything from touching your toes, to be being able to find real love, to earning a certain amount of money or travel around the world].
A year of quality continues. As we began this month-by-month examination of how we each can improve the quality of our lives in a variety of different arenas, November was chosen to focus on self-imposed limitations and how to eradicate them. While I am a few days into December, if you'd like to take a look at the entire 12 month list, click here. The perplexity with self-imposed limitation is that we don't believe we are setting them. We think they are real. We think they are reality. Take for example the age limitation shared above. Many people sincerely believe that at particular ages, certain things must happen, but they would be incorrect. It just so happens you are at an age when biologically, due to bad health, lack of attention to your body or lack of understanding how to better take care of your body combined with the genetics you were given from your parents that at a particular age in someone you observed, certain occurrences were observed. To continue to understand the level of perplexity, anything you have control over are self-imposed limitations, but so often, as I just described above, we don't realize how much control we actually have and we sadly toss it away and assume it is "how things occur". Thus, anyone who is ignorant to, in this particular example, is still stuck in level one of consciousness. Psychology Today explains there are three levels of consciousness: (1) the level of the senses; (2) level of conscious awareness; and (3) level of conscious connection. Level two requires of an individual to be self-aware. In episode #143 I broke down in detail what self-awareness is, how to attain it and the many benefits of doing so. Defined succinctly, self-awarenss is the act of "creating connection to ourselves, questioning our expectations, ideas and assumptions and exploring our perceptions" as stated by Psychology Today. In other words, examining what we have accepted blindly, what the world has told us without our own examination of the information and discerning the difference between how we truly feel and why and what others have told us is the reason we feel the way we do. Once we have reached the second level of consciousness we are able to see what is or isn't in our control. As well, we can determine why we are setting limitations. We are able to have a better understanding of our own emotions, detaching from them and examining them. Being honest with ourselves and getting to the root of fears, questions and doubts. (If you are looking to become better attuned with your own emotional awareness, tune in or read episode #140.) What you will discover once you reached the second stage of consciousness is that you have more in your life that you can control that you most likely previously understood to be malleable as you wish it to be. From your thoughts, your decisions, your assumptions, your understanding of the world and how it functions, the world may look and feel anew to you. Such an aha moment is exhilarating. Then, in the next breath it can perhaps seem daunting because if you succeed, it is you who navigated to where you wished, but if you don't, then it is you who navigated to where you did not want to go. In other words, we are truly the navigator of our ships which comes with an immense amount of responsibility. But once you wrap your head around the gift you have been given, you realize you have just set yourself free. Free from worries that you are not doing as you should (a particular career, having children, not being married, marrying the person who your family approves, voting a certain way, living a certain way, etc., etc. etc.), free from the zeitgeist of generational mores, free from the parochial limitations of how you spend your time, and the list goes on. You are free. Now it is up to you do something which is authentic to you and in so doing you begin to enjoy the present moment. The reason you begin to savor and be fully present each day is because you begin to enjoy the life you are living. You are not hoping something will happen down the road (yes, you can have goals), but you are enjoying how you are living in the everydays. You are not biding your time or hoping your desires will change so that somehow who you are will morph into what people approve of which prevents you from enjoying the "right now" moment. Why? Because if you don't think who you are right now is okay, is good enough, is worthy enough, you can't savor the gift that is you at this very moment. And you are - a gift. Your ideas, your passions, your curiosities, even many of them that may not have been found, are waiting for you to let go of the limitations and let them bloom. But you can only do that when you are present and aware. When you are able to step into the present moment, the change you seek begins to reveal itself. Gradually over time that evolution will be significant and this process is conscious connection, the third level of consciousness. Now you are connecting to what is the truth after having stripped away what is not and freeing it to become, freeing yourself to become, your most authentic and magnificent, and thus the world around you to shine as well. Long story short, self-imposed limitations will hold you back, but now that you know you most likely have at least one or two you have accepted and now need to reëxamine, you will be able to set yourself free and elevate your life. ~SIMILAR POSTS YOU MIGHT ENJOY:
~Emotional Intelligence (EQ): A Crucial Tool for Enhanced Quality in Work and Life (episode #140)
~Examining the Benefits of Self-Awareness (episode #137)
~24 Ways to Live Beyond Labels (episode #153)
~Petit Plaisir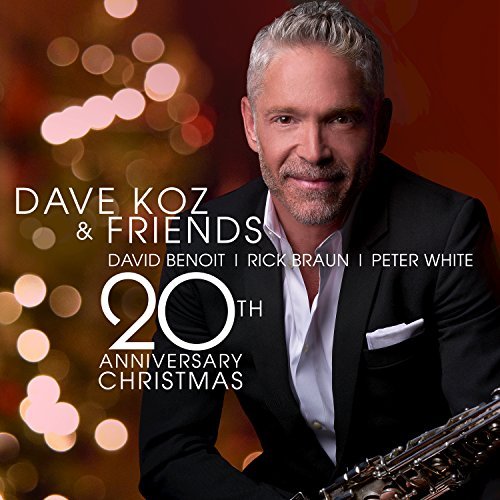 A lovely gift for the Francophile or foodie on your list, maybe even for your own home

18 in x 24 in (45.7 cm x 61.0 cm)

Anatomy of a French Meal (Anatomie d'un Repas Français) illustrated print (value $39)
Enter here to win the print seen below. Enter by Sunday 12/4 (noon, Pacific time)
Save 15% on all items found at Modvin (formerly Lyra Press) with promo code TSLL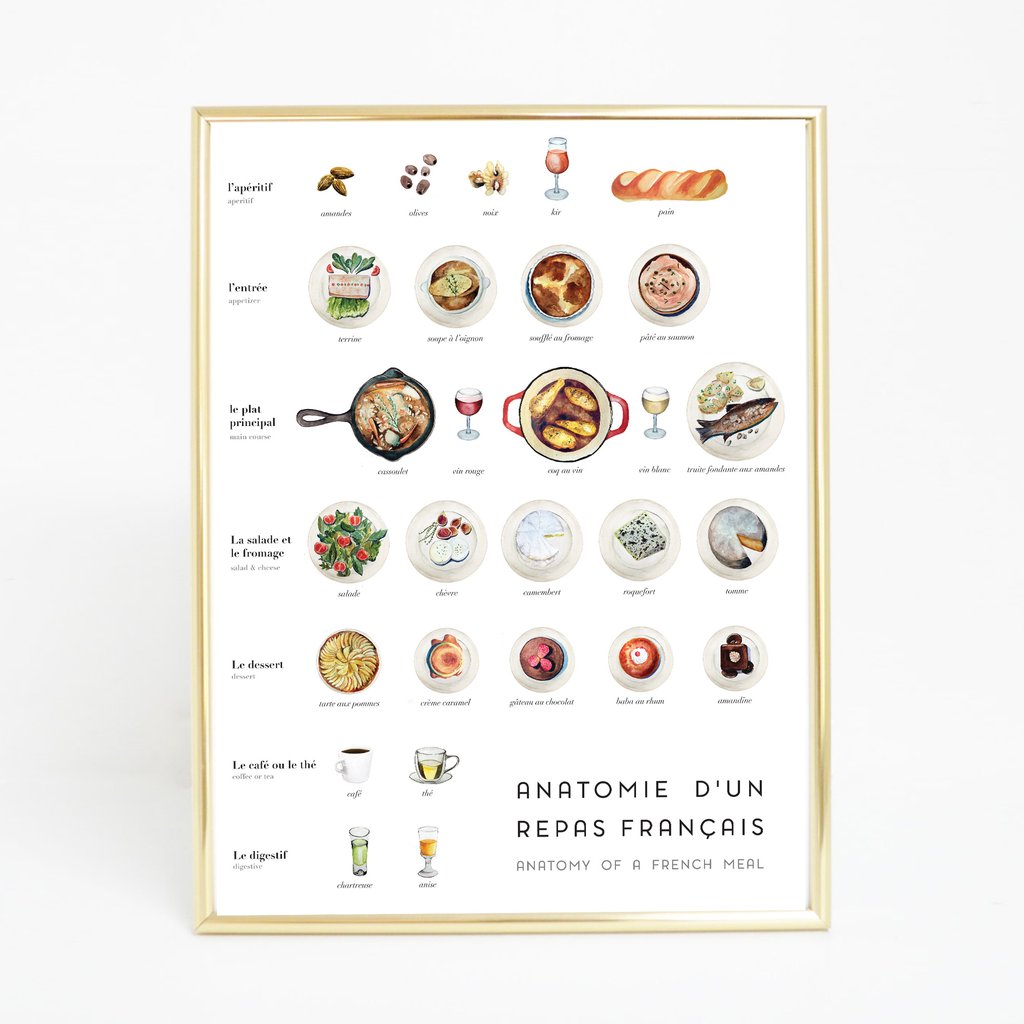 ~enter by 12/4/17 to win the giveaway of the above print (18 in x 24 in or 45.7 cm x 61.0 cm)~
Sponsors for today's episode

:
---
Mon, 21 August 2017
171: The Secret Lives of Introverts: My Interview with Jenn Granneman
~The Simple Sophisticate, episode #171
Introverts are finding their voice, and one author and blogger who is helping to make this possible is Jenn Granneman. With her new book which was just released on August 1st, The Secret Lives of Introverts: Inside Our Hidden World and her internationally enjoyed blog Introvert, Dear, she shares the science, conversations with multiple introverts as well the insights gained from sitting down with researchers in the study of the brain to share the secrets of introverts. Having her on the podcast was a treat as I, as well, self-identify as an introvert. And what was I appreciated was the focus to celebrate on what each of our gifts our, which is something she talks about as well. I do hope you'll tune in.
Other books mentioned on this episode: ~The Introvert's Advantage: How Quiet People Can Thrive in an Extrovert World by Marti Olsen Laney Psy.D. (Author) ~SIMILAR POSTS FROM THE ARCHIVES YOU MIGHT ENJOY: ~8 Ways for Introverts to Thrive in the Workplace, episode #68 ~Why Not . . . Enjoy Being an Introvert? SPONSOR of today's episode: KIND bars ~To pick up a free sample box, go to KindSnacks.com/tss ~Join the Snack Club
receive 5% off your order when you subscribe
receive the newest products first
free shipping is possible
free snacks, new swag and tickets to local events
---
Mon, 20 February 2017
143: Examining the Benefits of Self-Awareness
~The Simple Sophisticate, episode #143

"People need to know that they have all the tools within themselves. Self-awareness, which means awareness of their body, awareness of their mental space, awareness of their relationships - not only with each other, but with life and the ecosystem." —Deepak Chopra
Feeling happy is one thing. Knowing why you feel happy is another. In fact, understanding precisely why and what caused you to reach a state of happiness is the sign of a person who is self-aware. And when we become self-aware, we become better able to cultivate more of what enlivens us and eliminate or effectively navigate what does not. Let me share an example of both. During the Snowmagedeon of 2017 here in Bend, Oregon, tending to removal of the snow on your roof whether a homeowner or a tenant became a regular activity for a couple of weeks. It was not rare to see more than a few people on their roofs at the same time as you drove through your neighborhood. However, I was only able to eliminate the edges of my home from snow which kept me in a more than regular state of uncertainty. It not only effected my sleep, but my days as well, as I was regularly gazing at my ceiling, something I hadn't done in earnest to note changes until now. I felt anxiety because I didn't know. I didn't know the house (I am a renter), and felt I didn't have control. On the flip side, I recently spent the holidays at the Oregon coast, and it was the not owning and not having to tend to the cabin I had rented that provided much relaxation, peace and comfort. The lack of have-tos, should-dos and must-dos allowed my mind to relax and my body to find calm. Knowing why you are feeling the way you are in any given situation requires each of us to pay attention. While we are most certainly aware and probably by default pay attention to all the external events in our lives, sometimes we neglect to observe ourselves. And not only observe, but then inquire as to why we see what we see, why we feel what we feel. To be more precise, having self-awareness is: Being able to observe ourselves, accept and recognize what we discover and be honest about how we feel, why we act certain ways in particular situations, and the change that we may need to take. It is being able to pay attention and be honest about our strengths, weaknesses, thoughts, beliefs, motivations, and emotions. When we choose this approach, we choose to welcome a life of quality, a life of fulfillment, a life of contentment. Earlier this year, Emotional Intelligence was discussed in depth on the blog and podcast. And one of the four components of cultivating EQ was having self-awareness. But what exactly is self-awareness? Sounds simple, but upon closer examinations it is a skill that will take our undivided attention, time and then patience as we put what we learn into practice.
But first, let's look at what it isn't:
Being passive aggressive
Being controlling
Being defensive
Unconscious behavior changes
In other words, not being self-aware involves not noticing how our behavior adversely effects those around us and how our unhelpful behavior sabotages the relationships we are trying to build. The benefits of being self-aware are plentiful, and overlapping of many of the tools we discuss here on TSLL and podcast (see a sampling here, here and here).
Benefits of having self-awareness
"Self-awareness is not self-centeredness, and spirituality is not narcissism. 'Know thyself' is not a narcissistic pursuit." —Marianne Williamson
1. Become more at peace with yourself When you take the time to listen to how you are feeling and investigate why you are feeling what you are, you become more in tune with your most authentic self. You begin the journey of searching out what piques your curiosity and thus gravitate toward moments that will cultivate more peace and harmony in your life. 2. Become better able to communicate with clarity By understanding yourself, especially the "why", you can clearly communicate with others your joy, your sadness, your frustration, your hopes. And when you speak clearly, others who truly are listening will come to know who you truly are. 3. Decision making is simplified Knowing what you want is the most significant part to making the best decision. And when we finally discover what we want, we can say no quickly to the rest. 4. Clear purpose and direction While we can always appreciate different paths that others take, when we know the direction we need to take and why we are on it, it is easier to stay focused and not stray. 5. An enriched life experience The crucial crux to reaching self-awareness is understanding the why. Magnificent power is given to each of us when we answer with clarity the "why". Upon knowing what enlivens us, what makes us shrink in fear or what tickles our curiosity, we can then seek out what will enrich us, what will heighten our experience and thus what will enrich our lives. 6. Find true fulfillment and contentment Living an enriched life is discovering what fulfillment and contentment are. Being fully present in the moment, in the lives we have created for ourselves and wanting to be there, and then having the chance to experience this similar moment everyday in varying degrees is to attain fulfillment. And we can only do that if we are honest with ourselves about what we feel and why in any given situation. 7. Optimism rises Optimism will rise as we begin to see evidence that applying what we learn about ourselves to life truly does lead us down a path that enlivens our lives. And when we see a fulfilling life is possible, we begin to believe again that life can be a truly amazing gift. 8. Reduction of guilt and regrets Due to the ability to make better decisions, the guilt and the regrets are diminished. When we confidently make decisions, being aware of how we feel and how our decision will effect others, we know the outcome, by and large, before we leap. And once we leap we accept that not everyone will applaud, but we won't regret it and we will be able to let go of judgment from others as we own our decision. 9. Improve relationships Self-awareness is a key component of having emotional intelligence, and as was discussed here, developing our EQ improves our relationships because we are cognizant of our actions and how they effect those around us, and we know how to handle ourselves effectively as we can observe accurately what we feel and why.
How to develop self-awareness:
"Every human has four endowments - self awareness, conscience, independent will and creative imagination. These give us the ultimate human freedom... The power to choose, to respond, to change." —Stephen Covey
Accept the responsibility of changing responses and behaviors to external stimuli: people, situations, life
Reflect on the outcome in each situation and contemplate your role
Develop high emotional intelligence
The development of soft skills, personal attributes that enable someone to interact effectively and harmoniously with other people, are entirely in each of our control. We can choose to recognize their power and find the patience to cultivate them as they will take time, or we can ignore an opportunity to enhance the quality of our lives and the lives of those around us. If we seek the development we are choosing to be more present in ourselves, we are choosing to be active participants and come to a better understanding of our role in the world and how we can best be a part of it. At times the process to become more self-aware may be uncomfortable, but the unease and discomfort is only temporary as it is alerting you to something that needs to be tended to before you can move forward. Tend to it and discover an increased quality of life.
~Petit Plaisir
~L'art de la Simplicité: How to Live More with Less by Dominique Loreau
Image: source
---
Mon, 12 December 2016
134: Stop Looking for Love and Start Learning How to Love
~The Simple Sophisticate, episode #134
"A startling paradox that bespeaks how we, as a culture, cripple ourselves in the journey to love — if one wanted to learn about cars, one would 'without question study about automobiles'; if one wanted to become a gourmet cook, one would 'certainly study the art of cooking, perhaps even attend a cooking class.' But when it comes to love, Buscaglia points out, we expect the skill of it will magically bestow itself upon us. 'No mechanic or cook,' he writes, 'would ever believe that by 'willing' the knowledge in his field, he'd ever become an expert in it.'" -on Leo Buscaglia's Why Love is a Learned Language
Successful business mogul Warren Buffett has famously advised to write down 25 things we want to do in life and then promptly focus solely on the top five and forget about the other 20. Why? The time we have to dedicate to anything is finite, therefore if we want to achieve something of quality: a skill, a reputation, an invention, a business, anything at all, we have to give it our full attention. And if we have a laundry list of things we want to achieve, we are often distracted by what we are not able to do and not fully giving ourselves to what we should be focused on. Along the same argument, in Malcolm Gladwell's best-selling book Outliers, he shares research that finds that it takes 10,000 hours of deliberate practice to develop the level of proficiency of most professionals (Gladwell further clarifies that this holds true primarily in cognitively demanding fields, but assists tremendously in others such as sports). Taking into consideration these two components, I couldn't help but ascertain that the combination of focus and practice, deliberate practice, while helpful in our professional pursuits and pursuit of realizing our dreams would be quite beneficial within our everyday lives as well. For example, perhaps we too should deliberately practice as well as pay close attention to learning how to cultivate stronger relationships, a deeper, more fulfilling everyday experience and overall contentment as we proceed through life. Two books (here and here) I have read in the past six months shared a common message about one's success in love. Not to equate love as a competition, but rather to be successful in making healthy, deep, sincere connections with others, choosing to learn how to love is crucial. Considering that expectations, mores and gender roles have been in constant flux for centuries, we don't enter the world knowing how to love and love well. It is a learned behavior. As Dr. Leo Buscaglia reveals in Love: What Life is All About, "One cannot give what he does not possess. To give love you must possess love." And in order to possess love and then know how to give it, we must become a student of love. Imagine for a moment as far back as you are able of what love looked like to you. Maybe it was your parents, maybe it was revealed in the fairy tales read to you, maybe it was the television shows or your older sibling talking about their adventures in relationships. While all of these may have contained aspects of love, some far more than others, love is an action that we only learn how to exercise in our own lives if we practice it. And we can only become successful if we practice it properly. Much like watching a cook demonstrate how to slice an onion, we don't become proficient by observing, we become proficient by doing. We cannot buy love, we cannot hire love. No. Instead, we have to become a student of love, and live it every day. Which leads me to the most magnificent and hopeful news I want to share with you today. Each one of us can cultivate the love we want in our lives. Each one of us has the potential, and it all begins with us and then what we begin to put out into the world.
"It's simply this — the limitless potential of love within each person eager to be recognized, waiting to be developed, learning to grow." —Leo Buscaglia
With that understanding, let the journey begin. Or should I say let the course on love begin. I, perhaps like you, have always loved the idea of love. But now I have to ask myself, was I errantly and ignorantly getting in my own way? As the new year begins and the first episode of the podcast goes live on Monday January 2, tune and discover what I have found out and am looking forward to sharing. ~SIMILAR POSTS YOU MIGHT ENJOY:
~Why Not . . . Stop the Pursuit?
~The Most Important Ingredient for a Healthy Romance
Petit Plaisir:
—Ma Vie à Paris (English & French versions) - deliverable to EU countries
—created by French Home Goods company Astier de Villatte, owners Ivan Pericoli and Benoît Astier de Villatte —Pick up a copy in Bend, Oregon, at Nicole Michelle Decor —Special order at your local bookstore. ~Learn more about the SAIG Linotype printing press machine here and the process of printing this one of a kind Parisian guide book here.
~hand drawn maps and black and white photos on nearly every page~
---
Mon, 5 December 2016
133: 8 Things to Accomplish Before Stepping Into a Relationship
~The Simple Sophisticate, episode #133
Maybe you've had a few or many past failed relationships. Perhaps you are currently single or married or in a relationship at the moment, but maybe it just doesn't feel as though you know how to make it stronger, healthier, but there is some part of you that knows it is possible. Even if you aren't in a relationship, you understand that it is a healthy relationship you seek because at the moment, life is grand on your own and far better than being in a dysfunctional partnership. As you reflect on the past, remember this: You gave love, you were hopeful, you did your best with what you knew at the time. Let go. And forgive yourself.
"Forgive yourself for not knowing what you didn't know before you learned it."
As I look back on my own past that contains a handful of relationships, all of which were unique and different, and began and ended for different reasons, I know I am a different person now, I know that I have learned much more to be a far better partner, but also to be a far better, and more content individual whether I am in a relationship or not. I know now, but I didn't then because I didn't know either what I needed or where to find the knowledge I sought. I either had models that were dysfunctional and I didn't recognize it or I didn't have a deeper understanding of what I was modeling my life after. Most importantly, I was still growing and discovering myself, and thankfully, that journey has never ceased.
Why am I thankful that the journey has continued? Because it has finally lead me to resources, valuable and worthwhile resources to understand what I was lacking when it came to being someone who was indeed ready to be in a healthy relationship. And this is what I have discovered.
1. Explore what interests you In episode #131, the philosopher Bertrand Russell's approach to happiness was discussed in detail and at the top of the list of 38 ways to attain happiness was the idea of exploring what interests you. The key is sincerity of interest and the other component is to have more than just a few interests. For if one falls through or wanes, you have other interests which can fill the gaps and ease the loss in your daily routine of doing what you love and enjoy. To put all of our time and interest into one basket of interest is to put a tremendous amount of pressure on that focus in our lives. Often that focus is a relationship, and while tending to and investing in a relationship that brings us much joy is a worthwhile interest, it shouldn't be the only interest we have. Pursue your love of the French language, pursue your love of cooking, your itch to travel, working in the yard, caring for a pet, time in your art studio, anything that you are naturally drawn to and build a wealthy life of interests that fill your schedule without weighing you down. 2. Investigate and explore your barriers to healthy relationships
"The good news is that every morning we have the choice; not to be controlled by circumstances nor our past but by purposely designing our day, hence our lives better. Not to react to life but to respond with love." ― Bernard Kelvin Clive
The work behind the scenes that nobody sees, the internal work, is the work that will reap awesome, lasting benefits enabling you to see and experience lasting growth from which you can continue to build on to build the strong and healthy relationships you want but perhaps didn't know how to attain because you kept getting in your own way unconsciously due to either buried fears, insecurities, a past history that played a negative thought track that prevented you from seeing the amazing possibilities you were presented with. Investing in ourselves by scheduling time with a counselor or an expert in the field in which we know we need to grow is an investment in a quality way of life that will not only equip you to attain true contentment but you will be demonstrating that to the world around you and providing an environment and a model of how to live well. 3. Learn how to communicate effectively Some of us as children were able to observe healthy and effective communication habits. The most powerful communication that is often hard to see modeled is when two individuals disagree. How do they express how they are feeling, feel respected without attacking and move forward? If we haven't seen this modeled in our own lives, it is up to each of us to learn, and thankfully, the information on this topic is abundant. Ultimately, in order to communicate well, we must know what we want to say and why we want to say it. And in order to understand the "why", which is actually a difficult truth to unearth, we must get to know ourselves. It sounds odd perhaps, but we need to understand why we are angry in particular moments; we need to understand why we are fearful; why we get defensive; why we get jealous, and look within ourselves to understand our unconscious reactions before we speak and do damage unnecessarily. On the flip-side, we must not cower into ourselves and become passive. There will never be a healthy relationship that involves a passive individual if the relationship wants to grow stronger. We must communicate without attacking, express how we feel, be able to objectively observe our emotions, and listen with intent to learn and understand more deeply. Click here for a more in-depth post on each of these and more tips to effective communication. 4. Cultivate a healthy, strong social life Our social worlds are often tied to our interests as well as our work, and as discussed in episode #36, while they take time to build, the gift is you feel free to be yourself and thus your social life becomes a place of enjoyment, pleasure, respite and an integral piece to your contented life. With a clear list of people to let go of (of which there on nine) and six people to welcome into your life, the episode reveals that it is who is in your life that will help alleviate your stress and you theirs as well as allowing them and you to be truly free to be yourself that will enhance all arenas of your life. 5. Actively pursue your dreams
"The purpose of life is to live it, to taste experience to the utmost, to reach out eagerly and without fear for newer and richer experience." ― Eleanor Roosevelt
Let go of the have-tos and must-dos of the lives we see modeled around us whether by family members, the media or community and/or national institutions and instead dive into your dream. Perhaps your dream requires you to work on the weekends or each night after work a few hours. Maybe your dream prevents you from celebrating when Friday evening arrives, but enables you to come alive when you immerse yourself in the pursuit. Trust your dreams, not the fears that are thrown at you by the outside world that you are not doing what you should be doing. People are intrigued and appreciative of those who have the courage to tap into something and pursue it doggedly. Not everyone will understand, but those who respect it and admire it will be people with whom you will connect with. And you, in pursuing your dreams will find a contentment that at first will be hard to describe to anyone who is simply following a path that everyone else is one, but then you will learn it is the only way to be truly alive and authentically you. 6. Cultivate self-compassion When we look within ourselves for compassion, we give ourselves permission to be imperfect. We begin to recognize that we must first be kind to ourselves in order for others to know that is how we deserve to be treated. Yes, some will be kind anyway, as it is their way, and a very good way indeed, but for those who may attempt to push our boundaries, we recognize the attempt and can keep them out of our lives unable to do harm. Often we are the harshest critics in our lives, as discussed in episode #122, but the belief that doing so is the best path to success is false. In fact, it is quite detrimental. Rather, being self-compassionate reveals a higher emotional intelligence as we are able to have a broad perspective on our circumstances and move on rather than get bogged down in self-criticism. And when we are the cheerleaders of our own lives, when we are not the bully in our own heads, we look less to the outside world to build us up and are able to build healthier relationships as we can take care of our own emotional needs. 7. Become comfortable with validating yourself If we do not first validate ourselves, approve of the life and the decisions we make within our lives, we will be constantly running around seeking approval from others, dependent upon it, desperate for acceptance, and we will only be harming ourselves, never able to find true contentment. As shared in a post in 2011, "You can succeed if nobody else believes it, but you will never succeed if you don't believe in yourself." But why do many of us fall into the trap of first asking if we should do something and instead simply trusting what we know will fulfill us, what we know will bring pure joy, what we know will make us happy? We want to bond with others, we want love, we want to feel love. This is human. But what it does is bonds us with people who we may not want to bond with. Wouldn't you rather bond with someone who was fascinated with your decision after the fact? After you had made the big decision to pursue that dream which may have appeared ridiculous to some, but made complete sense to you? Wouldn't you want an authentic connection? Yes, it is scary to refrain from seeking validation from others, especially from our parents, peers and those we may have been (or currently are) in relationships with, but when we forget about the power of our own self-approval, we limit the quality of life we could be living. 8. Build a life you love living on your own
"Find ecstasy in life; the mere sense of living is joy enough." ― Emily Dickinson
Cultivating a simply luxurious life centers around the premise of building something that is congruent with your authentic and most true self, letting go of building the life you think you should and upon incorporating the former rather than the latter approach, the quality way of living you seek will materialize. A funny thing happened over the weekend. As I mentioned in a previous This & That post, I have been contemplating picking out a significantly smaller tree for my house this holiday season. Well, I in fact did just that, and as I look around my smaller house (nearly 1000 sq feet smaller than what I had lived in previously) after having decorated the tree, having added a few decorations to the tabletops (I found mistletoe!) and having hung the stockings for the boys (my dogs - Norman and Oscar) and myself, I still had energy and more money than previous seasons in my checking account for holiday expenditures. When we begin to truly listen to what works for us, rather than gravitate toward what we've done, what has been done, what we've seen, what we know, we begin to curate a life that is in alignment with our values. We begin to curate a life that enables us to live and pursuit what we love and thus become enlivened from within. We are the gardeners of a rich and more fulfilling life, if only we will listen to ourselves. When it comes to relationships, we will undoubtedly be involved in many different types, all having the gift of teaching us something about ourselves and the world. But when it comes to lasting relationships, relationships that will endure, however, keeping in mind that nothing is infinite, we multiply the happiness quotient for not only ourselves no matter what we may be doing but also for those we love. ~SIMILAR POSTS FROM THE ARCHIVES YOU MIGHT ENJOY:
~The Myth Hindering an Amazing Love Life
~Make Your Own Life Rules: How & Why
~What Does a Simply Luxurious Life Look and Feel Like?
~A Powerful Couple: Boundaries & Vulnerability
~Romantic Love: What It Is & How to Maintain It
Petit Plaisir:
~Visit Frances Mayes blog and website here. ~tour the house that was seen in the movie (which was remodeled in 2006) here. Frances Mayes house was not the set for the movie.
---
Mon, 7 March 2016
93: 15 Everyday Habits to Live a Life of Contentment
The "everydays" make up the quality of our lives, so it is how we spend these days that is vitally important. Discover 15 everyday habits to practice and by incorporating will create ensure everyday is full of contentment and true happiness.
In this week's Petit Plaisir, a simple decor addition to establish a ritual that will enhance your everyday life.
---
Mon, 7 December 2015
73: A Lesson From Ernest Hemingway
Inspired after reading Ernest Hemingway's iconic portrayal of the City of Light in his memoir A Moveable Feast, Shannon shares a learned lesson from the reading. Discussing the courage to let go and how to move forward when what we love is taken away from us, she speaks about how to ensure tomorrow will be brighter and far better than yesterday.
In this week's Petit Plaisir, Shannon reviews and enthusiastically recommends Cairo Time, starring Patricia Clarkson and Alexander Siddig. Have a listen to the trailer and the soundtrack.
---