Mon, 19 February 2018
196: Top 10 Style & Beauty Lessons Learned from the French
~The Simple Sophisticate, episode #196
"Style is a simple way of saying complicated things." —Jean Cocteau
With the collections for Fall 2018 being revealed this month, I am always on a treasure hunt to find unique and worthwhile takes on the classics. At the same time, I am reminded as the trends shift each and every season of the benefits to adhering to a signature style that complements the individual wearing the clothes rather than the individual bringing applause or attention to the trend du jour. Much of how I have narrowed in on my own style and what has been the muse for simply luxurious style has been shaped by what I have read, observed and learned from French, especially Parisian women. Now, don't get me wrong, there are brilliantly stylish people around the globe, and the classic, effortless approach is not something only seen in Paris. However, the French have claimed it, owned it and demonstrate it regularly. Why? Well, put simply, it works and transcends years and decades of infinite trends that have been paraded down the runways. Today I'd like to share with you 10 style and beauty lessons I have learned from the French along my own journey of discovering my signature style and how to approach shopping as well as dressing each day regardless of the season. Some have been standing principles of the simply luxurious approach and others are new to me as well in the past couple of years. However, all of them work and enable you to look your best.
1. Less make-up, but still some make-up
The best face to present to the world is your face. Less hiding what your visage is and more showcasing its beauty. Beginning with your skincare regimen, well-hydrated skin will always offer a palette to be enhance ever so slightly, and at the same time, hardly at all. Choose a primer, the proper hued concealor, tinted moisturizer and subtle eye makeup. Choose one feature to bring to the forefront — your lips, your eyes or your cheeks and simply brighten the rest. ~
8 Ways to Create Glowing Skin, episode #13
Heels are nice, but heels have their time and place. Flats, whether ballet or boots are smart, versatile and comfortable. And we must not forget, stylish. Purchase well made designs, make sure they fit your foot and wear them for years.
3. Trends? No thank you.
If we are busy chasing down trends, we do not have the ability to hone our
signature style
. And while discovering our signature style takes time, once we do discover it, the shopping is simpler and less frequent. Whereas when we chase trends, we are endlessly shopping and constantly shelling out money. Remember, let your uniqueness shine. No else will have precisely your style, so you will have do the work of getting to know yourself, your body, skin tone and the most enjoyable, what you love to wear which makes you feel your most confident. ~
10 Tips to Evolve into Your Signature Style
4. Neutral color palette
Neutrals are not just beige, so don't worry. Remember, start with an understanding of your skin tone and work from there. Certain colors can be neutral for you as well. Navy, for example. And even prints can be neutral and easy to mix and match with other colors in your wardrobe -
polka dots
or leopard, for example. Shopping for neutrals and keeping them in your closet enables your items to endure as what you purchase down the road will still have the opportunity to pair with what you already own.
5. Fewer clothes, better quality
Cost per wear
. Invest in high priced items if they are well-made with quality fabrics and are classic pieces rather than trends. And most important, you like the item and it fits well (remember to tailor as needed). Less frequent shopping and in the long run, less money spent.
6. Lace over cotton (when it comes to undergarments)
The French and lingerie. Wear beautiful lingerie each day for you and for you. Yes, I repeated myself on purpose. In the United States, some brands would have us believe that it is what we look like to others in our lingerie, but rather it should be how our lingerie makes us feel. After all, we are the one's wearing it and when we feel comfortable we will be comfortable and more confident. Whether it is going about errands, hopping on a plane or going on a date. ~
Why Not . . . Create a Lingerie Capsule Wardrobe?
7. A luxury investment handbag
Quality accessories make a statement, and a well-made handbag (no exterior label is needed to show the world what you own) completes a look, enables the woman to keep her life and business organized and tucked away all the while going about her business.
8. Find a Versatile Trench
"Wear it on the weekends with jeans, over gowns to formal events, layered with a fur stole when the weather gets colder, over your shoulders during the spring—the possibilities are endless." —Leah Bourne
I am new to this idea, but after reading Leah Bourne's piece for Stylecaster, I could not agree more. Choose a quality trench, one that is the right length for your body that can be worn for day, evening or play. Choose a color and fabric that aligns with your signature style and make it your go-to coat nearly, if not the entire, year round. ~
The Perfect Trench is Personal
9. Trust stripes
A broken record I am when it comes to stripes. Wear them when it comes to tee shirts, where striped sweaters, striped dresses and even blouses. Stripes are a stunning neutral inspired by the French marinére or Breton top, and as
was shared a couple of weeks ago
, their versatility makes them a wise and savvy choice.
~11 Brands for French stripes
10. Find your signature style and stick to it
"Parisian fashionistas develop a signature look, and stick with it. They might update their wardrobe with a few trends, but they always stick to a similar aesthetic. This also makes shopping a heck of a lot easier." —Leah Bourne, Stylecaster
The more simplicity we can bring into our lives the less complexity we have to navigate, but initially the process of knowing what to strip away takes time and careful attention. Curating our signature style occurs in precisely the same manner. Check out
this post
in which I break down precisely how to determine your signature and then I believe you will find the shopping experience becomes easier and more enjoyable and your style quotient will steadily rise.
~Tune in to French-Living inspired posts/episodes from the Archives:
~#4:
10 Ways to Unearth Your Inner Francophile
~#23:
The French Way: How to Create a Luxurious Everyday Life
~#32:
The Francophile Style Guide: The 14 Essentials
~#96:
Everyday Living in France – My Interview with Sharon Santoni
~#127:
20 Ways to Live Like a Parisienne
~#144:
20 Ways to Incorporate Your Love for the French Culture into Your Everyday
~#151:
10 Style Tips to Embrace the French Woman's Approach to Effortless Chic
~#155:
6 Life Lessons for Living Well from Julia Child
~#167:
My Good Life in France: Author Janine Marsh
~#168:
Everyday Living with Author & Blogger Sharon Santoni
~#169:
Understanding the French Culture: My Interview with Géraldine Lepere of Comme une Française
~#182:
David Leibovitz Talks About Making Paris His Home
SIMILAR POSTS/EPISODES YOU MIGHT ENJOY:
~Why Not . . . Frenchify Your Beauty Routine? (Add Micellar Water)
~9 Life Lessons from French Women about Women
~Why Not . . . Be Fascinated by the French Culture?
Petit Plaisir
~
NPR interview
with creator David Collins ~
Correction from the podcast episode
: This series makes over both straight and gay men whereas the original series focused only on straight men. Episode #4 is especially moving.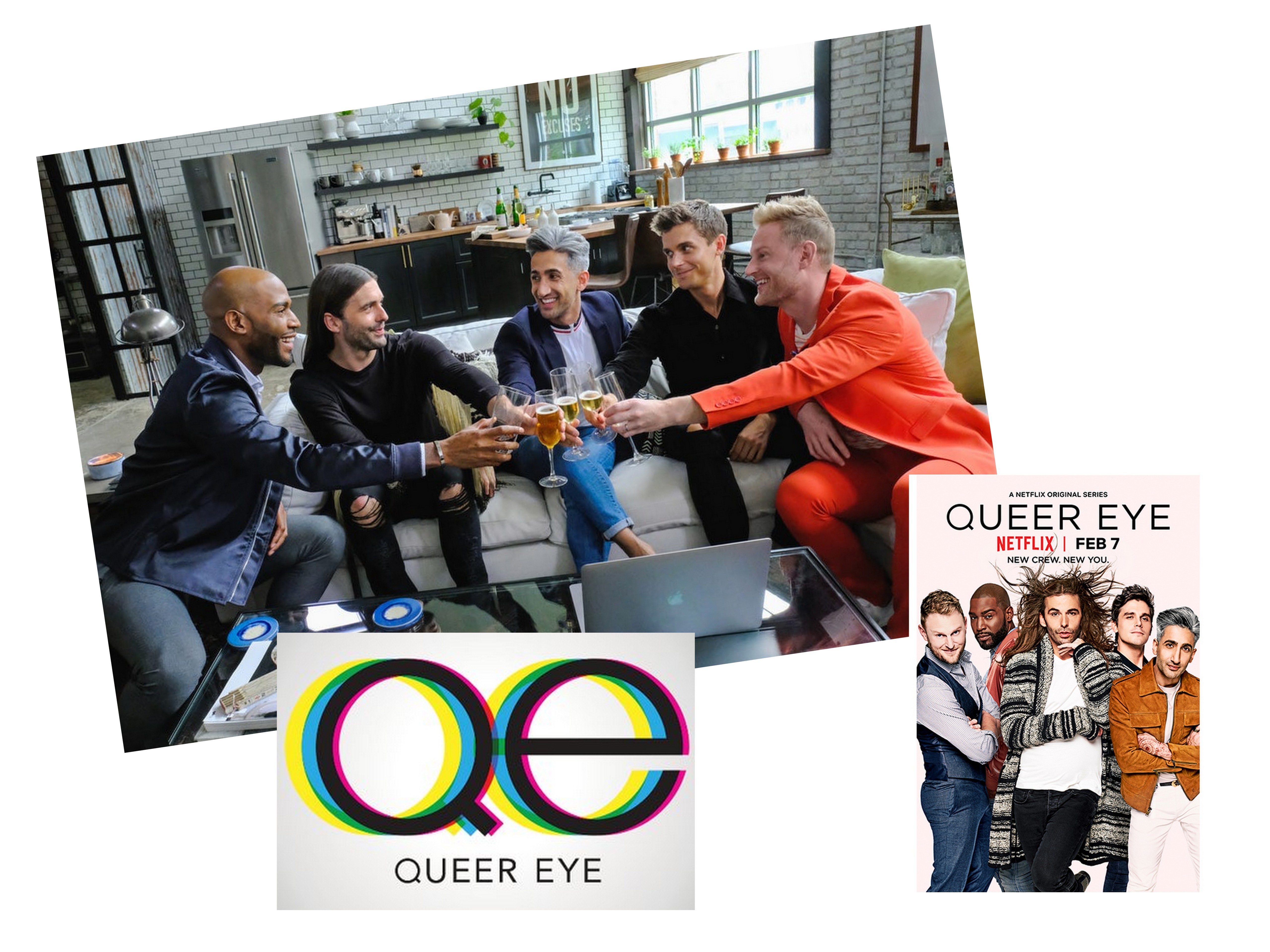 https://youtu.be/vTGqDqYP2k4
Image: via Burberry Tumblr taken by Alexis Armanet of Jeanne Damas
---
Mon, 12 February 2018
195: How to Make Your Dream Come True: 5 "Bills" to Expect
~The Simple Sophisticate, episode #195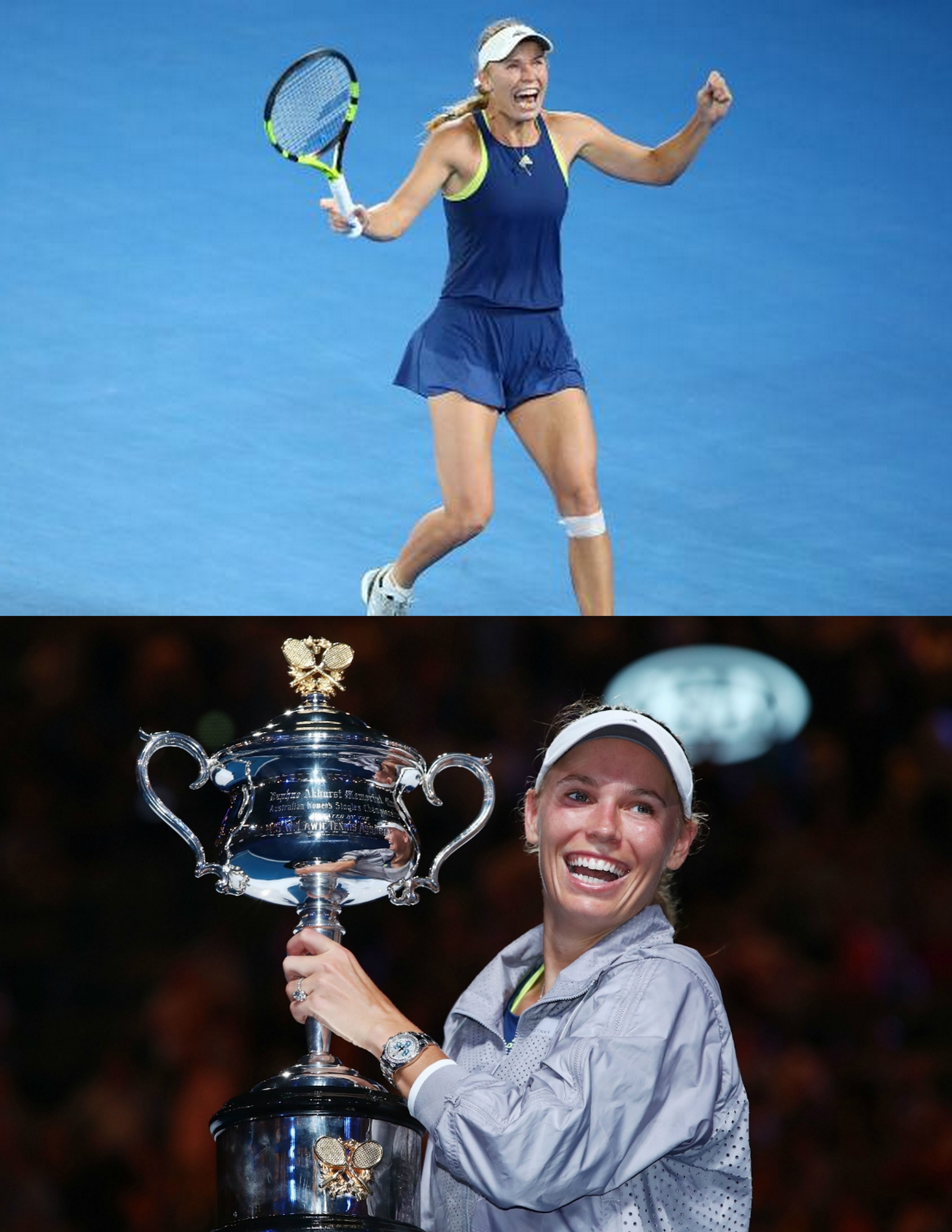 The 43rd time was the charm. At least in the case for currently number one ranked women's tennis player Caroline Wozniacki.
Winning her first grand slam title with the Austrialian Open
at the end of this past January, Wozniacki, after 43 entries at grand slam events, earned her first in 2018 after 12 years on the tour. As Caroline's and many other successful dreamers have demonstrated upon finally reaching the summit they had in their sights from the beginning, it takes time. Often more time than one expected upon stepping forward toward their dream, but it is possible. The mindset that a worthwhile dream will be easy is often understood, but what isn't initially understood is what you will have to "pay" so to speak to attain your goal. Much like upkeep on a house, in order to accrue interest, in order to increase the value of your investment, time must pass. As we look at the real estate market today, some will not have to wait long in certain parts of the country while others wait decades to see a worthwhile increase should they wish to sell for a pretty profit. Along the way of living in our homes, there are certain bills that we expect to pay and some we do not. We expect to pay utilities, we expect to pay for upkeep of the roof, siding, etc., but we don't anticipate disasters such as broken boilers or a tree after being struck by lightening sliding down the side of your home and requiring a tree service to remove promptly from the street (the latter examples were both experienced at my last owned home and the tree service was my father). Each of these incidents, expected or not, are bills that must be paid if we want to maintain our home, if we want to someday be able to sell it and receive a return on our investment. Dreamers who set lofty goals are not to be laughed at because what they are choosing to do is courageous as it will require great tenacity, perseverance and willpower paired with clarity of vision. As you will see below, there will be some "bills" that must be paid along the way that most likely were expected by the dreamer, but there will be some that cannot be predicted until we set about on our journey. However, hopefully today's list of "bills" to expect will ease your mind as you run up against each one, reassuring you that such occurrences are not a sign to stop or give up, but rather par for the course. Your dream is waiting to be materialized and now you will know what to be prepared for.
1. The errant belief that it's not possible and the courage to dismiss said belief
Support along our journey toward our dream is vital; however, the catch is that because you are pursuing something that many people have not acquired, you may not have as much support as you would expect. Fear not. The first foundational form of support begins with you. So long as you have an unwavering determination and belief in what you are pursuing, that will reveal to the supporters that do stand by your side to stand tall with you. The supporters that stand with you need not be people who entirely understand what or why you are traversing towards; however, if they know you well, they are confident in your abilities. In other words, it is the quality of support you surround yourself, not a vast amount of supporters. Once you are clear as to why you are pursuing what you have set out to attain, the clarity will be the roots for courage to blossom when unknowns and confusing moments arise.
2. Stepping forward without seeing the tangible outcome
No one can predict the future, even people who are following a prescribed plan of their life based on what society, their family or their community has modeled for them. No one can know for certain what lays ahead for any one of us, but we can put the odds in our favor. We can investigate individuals who have while maybe not having pursued the exact path we are choosing to walk along, have, for example, chosen the entrepreneurial path. We can look to them for the obstacles they maneuvered around and outcomes they attained. Different times combined with different people and talents will render a different outcome each time, but you are the constant. And when you know with clarity where and why you are choosing your path, the outcome doesn't have to be readily visible, but your confidence to step forward does need to be present.
3. Running into obstacles
They will happen. Guaranteed. But as I shared in
my conversation on Afternoon Live
last week with regards to sticking to your New Year's resolutions, often the universe is double-checking to make sure you indeed want what you say you want. Be sure to have a look at
that particular segment
to hear more about this inevitable moment.
4. Evolution of your mind and habits
Last week I took a moment to contemplate what my life was like 10 years ago, and I immediately recognized that I could not have predicted in ANY way where I am today and what I am doing. It was only 9 years ago that I began the blog, but 10 years ago if you would have told me I would have not only a blog, a podcast, a vodcast and working on my second book while officially setting up my business as a corporation, I would have been perplexed (in other words, I might have said "what's a vodcast?"). This truth, this "bill" is an exciting bill to pay because it is growth. It is each of us stepping into our full potential and sharing with the world what we uniquely have to offer. We do not often know what it is the world needs and what precisely we can give when we begin, but we figure it out along the way and we figure out the growth we would like to undergo as well in order to achieve what we see as necessary and possible.
5. A trust in your vision that is unwavering
I was recently listening to the second season of the podcast
"Making . . . "
on WBEZ Chicago (their first season focused on Oprah). Focusing on Obama and his years leading up to the Presidency, the first episode dives into his time as a community organizer and why he chose from that experience to pursue public service. His decision was predicated on the reality that in order to help the people in the African American communities of Chicago and around the country, they needed a voice. From the time in 1984 (he graduated from Columbia University in 1983) upon taking the organizer's job (which paid $12K/year) through this three year time period, his purpose never waivered, he just realized he had to change the methods to making the change plausible. You too will adjust as you make your way toward your dream. You will come to realize that the initial approach you began with is no longer serving the purpose you had hoped it would, and so you will tweak your method. So long as you trust your vision, how you change it won't matter or that you changed it, what will matter is that you remained laser focused on why you are making the changes. The word "bills" is not one we enjoy seeing unless we are the ones being paid, but the truth is that whether we pay with our time, our tenacity, or our money, when we invest wisely with clarity of purpose, the dream will be realized in its own time. Hang in there and you too, like Caroline Wozniacki will find yourself in disbelief, but at the same time reassured, that your journey, your effort and your sincere desire was right on track and on time.
~SIMILAR POSTS FROM THE ARCHIVES YOU MIGHT ENJOY:
~Give Yourself Permission to Be Awkward, episode #185
~The Benefits of Having a Mission Statement & How to Create Your Own, episode #173
~How to Build a Life for Ladybugs: Choosing Hope Over Fear, episode #154
Petit Plaisir
~Look for her be a guest on this podcast, Monday March 5th, episode #198
~Read many of Jenna Birch's articles and columns
here
~Check out
Jenna's website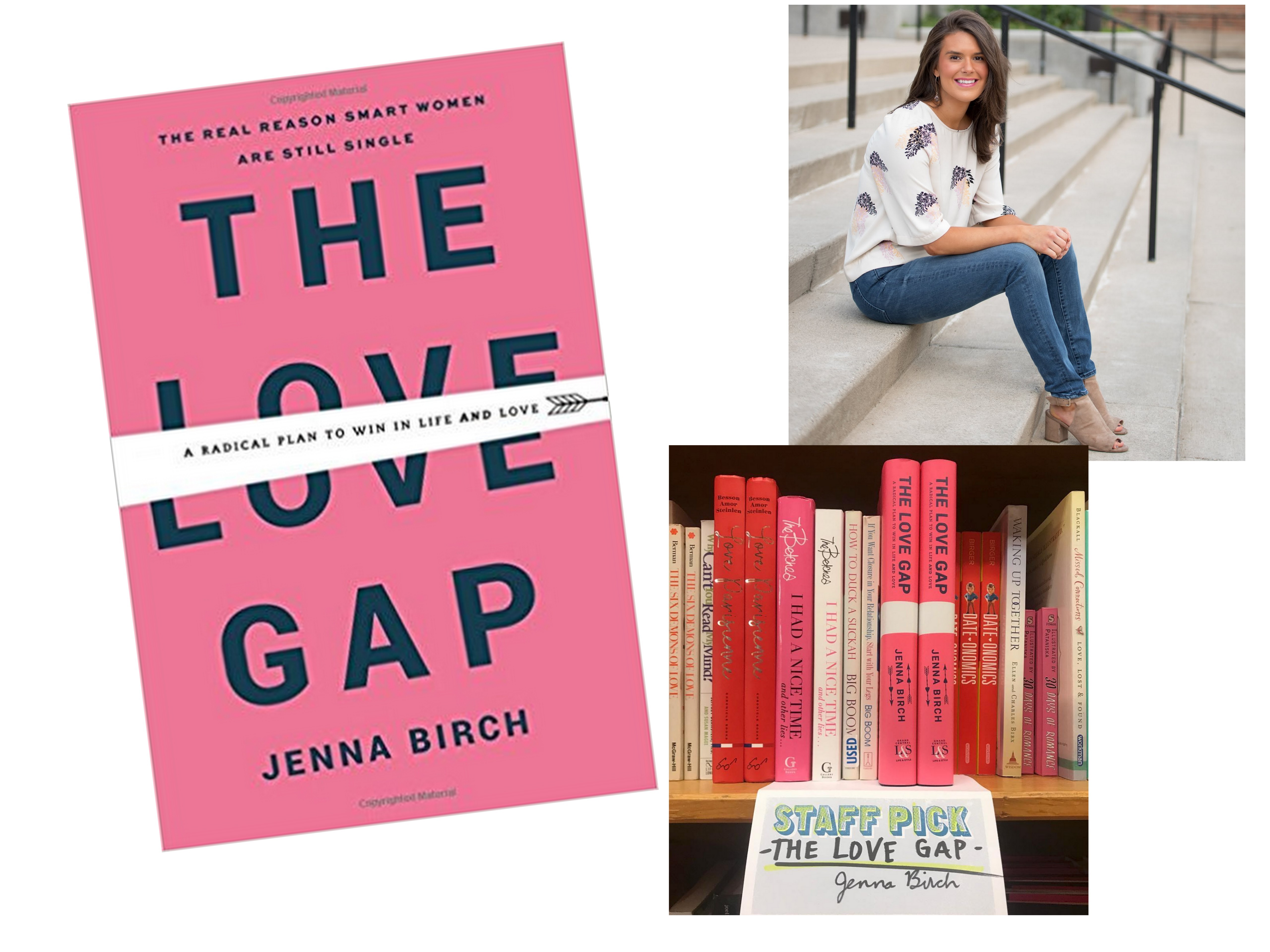 Sponsor of this week's episode: Lifesum
~Visit the Top Ranked Health & Fitness app and receive 30% off the Premium Membership. ~Visit
lifesum.com/simple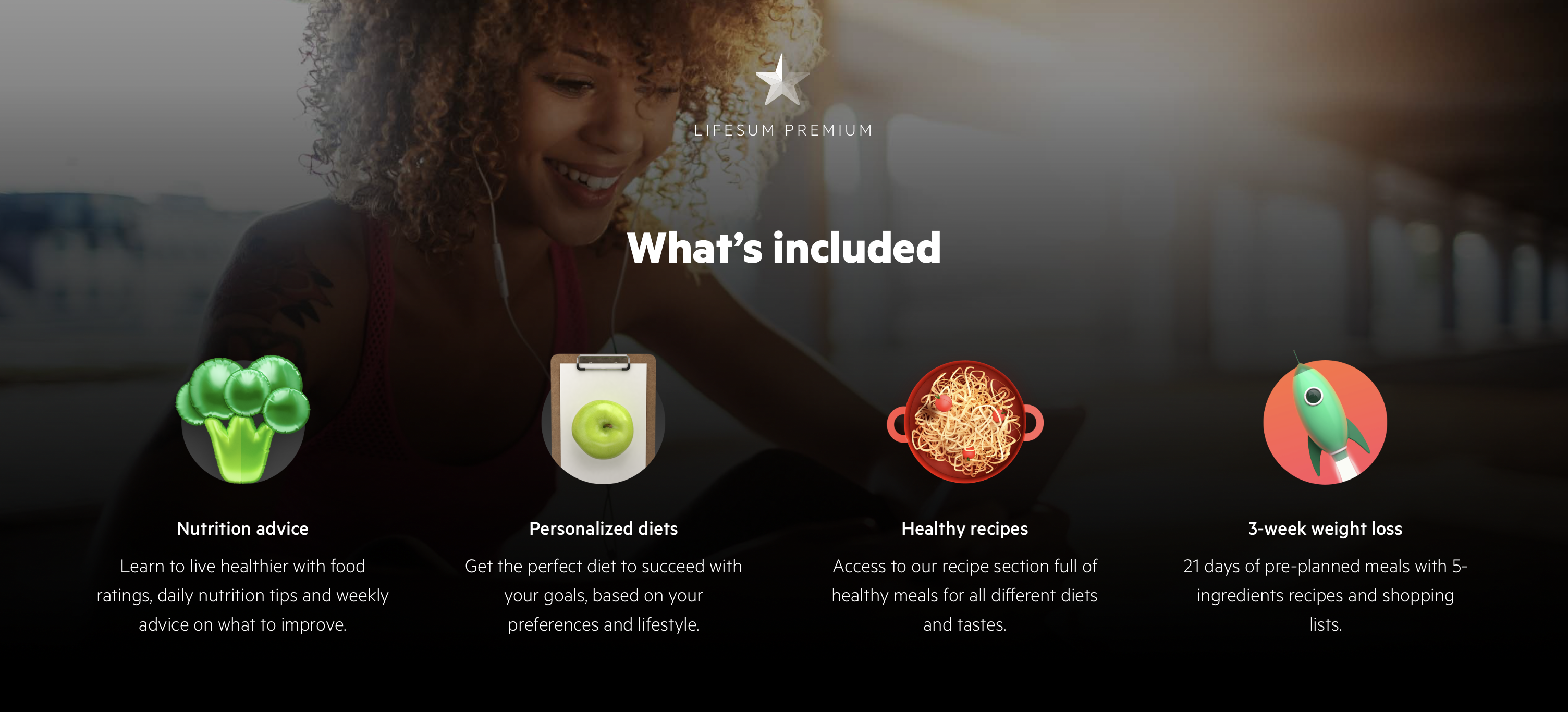 Images of Caroline Wozniacki via The Australian and Steve G Tennis; Jenna Birch author pic via JennaBirch.com
---
Mon, 5 February 2018
194: The Road to Success is Paved with Happiness
~The Simple Sophisticate, episode #194

Both success and happiness, what they consist of, look like and feel like, can only truly be defined by each individual. For one person's happiness may be another person's hell. And one person's definition of excess stress and misery may be another person's place of bliss and fulfillment, in other words their happy place. Conceptually, happiness has been a hard term to pin down. As I shared in
this post
about the myths of success, if we look at the construction of the word "happiness" it implies luck, external circumstances; however, with time and cultural shifts in understanding, the definition changes and it will undoubtedly change again. In Shawn Achor's bestselling book
The Happiness Advantage
, he shares the definition the scientists he worked with agreed up . . .
". . . as the experience of positive emotions —pleasure combined with deeper feelings of meaning and purpose. Happiness implies a positive mood in the present and a positive outlook for the future."
Moving forward with this definition in mind, the deeper revelation was the need for happiness to be present in our everyday lives in order to attain the true success we seek. Again, success will be defined differently by all, but success regarding the quality of our "relationships, health, creativity, community involvement and friendships."
"It turns out that our brains are literally hardwired to perform at their best not when they are negative or even neutral, but when they are positive."
The irony his book points out is that for some time the belief has been accepted that we must work hard in order to attain success and
then
we will be happy. But studies have flipped this false notion on its head. Rather
"we become more successful when we are happier and more positive".
At about the same time I was reading Achor's book I heard a quote shared on Headspace during one of my meditation sessions, "When the mind is calm, there is clarity; with clarity, there is contentment; with contentment, there is compassion." The progress toward happiness (contentment) comes from knowing where we wish to go, what we wish to do and the qualities we wish to develop. The journeys with each of these realizations is just that, a journey, but when we are clear about our choices, we find contentment and thus we are able to step toward success. The truth about individuals, I have found, who embody this awareness is that there is a sincerity about the work they produce, the lives they live and an indifference toward seeking approval. The work they do and the life they live is their conscious choice made by them and them alone. When someone who is striving toward a life they think they should have, a goal they think they want, but not enjoying the journey, eventually this truth is revealed in the work that is offered forth, the engagements with others along the way and mood they bring to the process. The magnetism is absent or false, the energy is flat and the passionate flame is nowhere to be found. As we know, our lives have expiration dates, so why not stop chasing what you think will make you happy when you finally reach it and create a life right where you are that you enjoy living?
"Waiting to be happy limits our brain's potential for success, whereas cultivating positive brains makes us more motivated, efficient, resilient, creative and productive, which drives performance upward."
The fuel you are looking for involves shifting how you live your everyday, and when you do, you will elevate it to experience extraordinary moments each and everyday.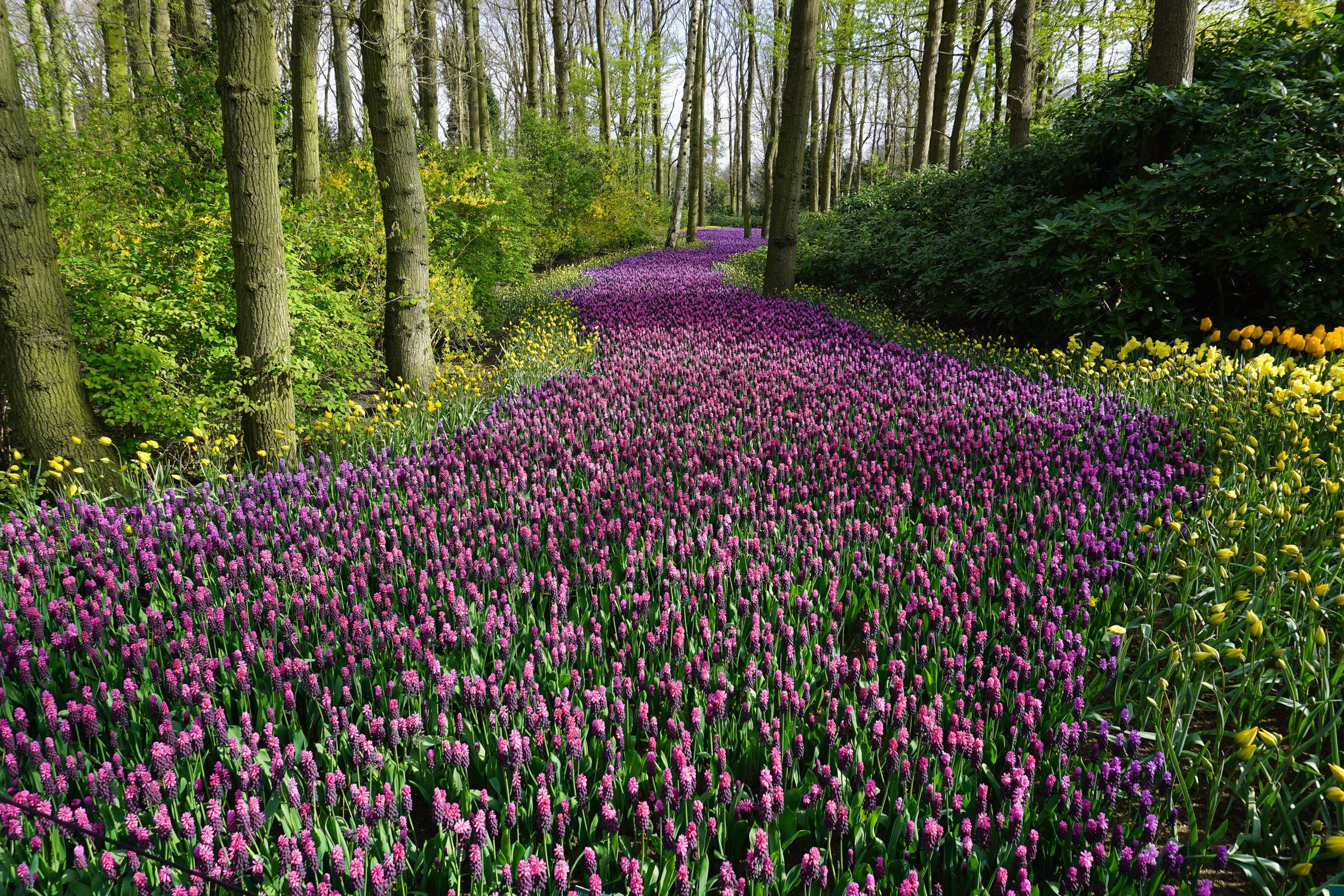 ~SIMILAR POSTS/EPISODES YOU MIGHT ENJOY:
~Where True Success Resides, episode #70
~Why Not . . . Move Forward Successfully?
~SUBSCRIBE to
TSLL's Weekly Newsletter
~Listen to TSLL's
"Escape to France . . . "
playlist
Petit Plaisir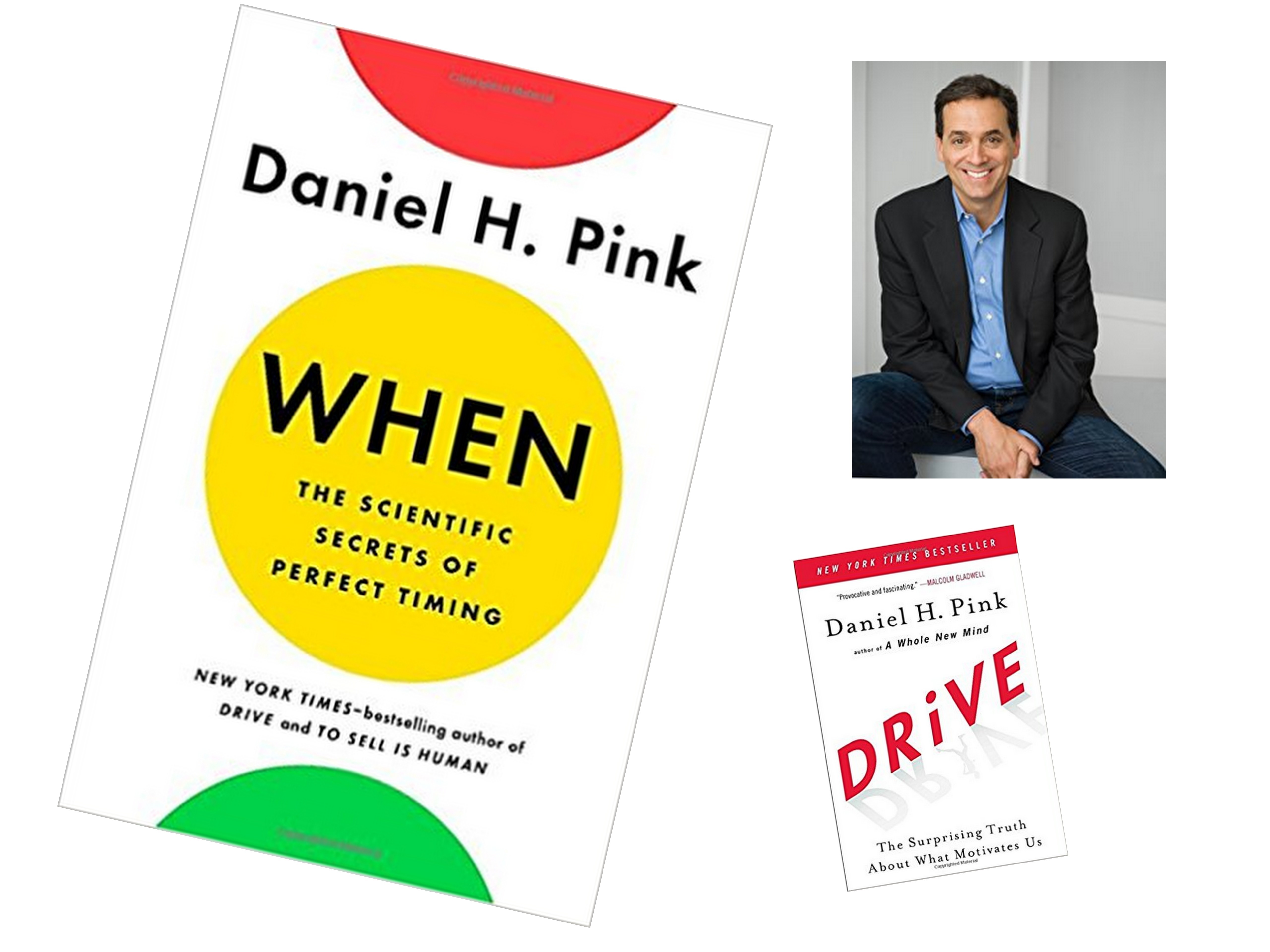 Sponsor of this week's episode: Lifesum
~Visit the Top Ranked Health & Fitness app and receive 30% off the Premium Membership. ~Visit
lifesum.com/simple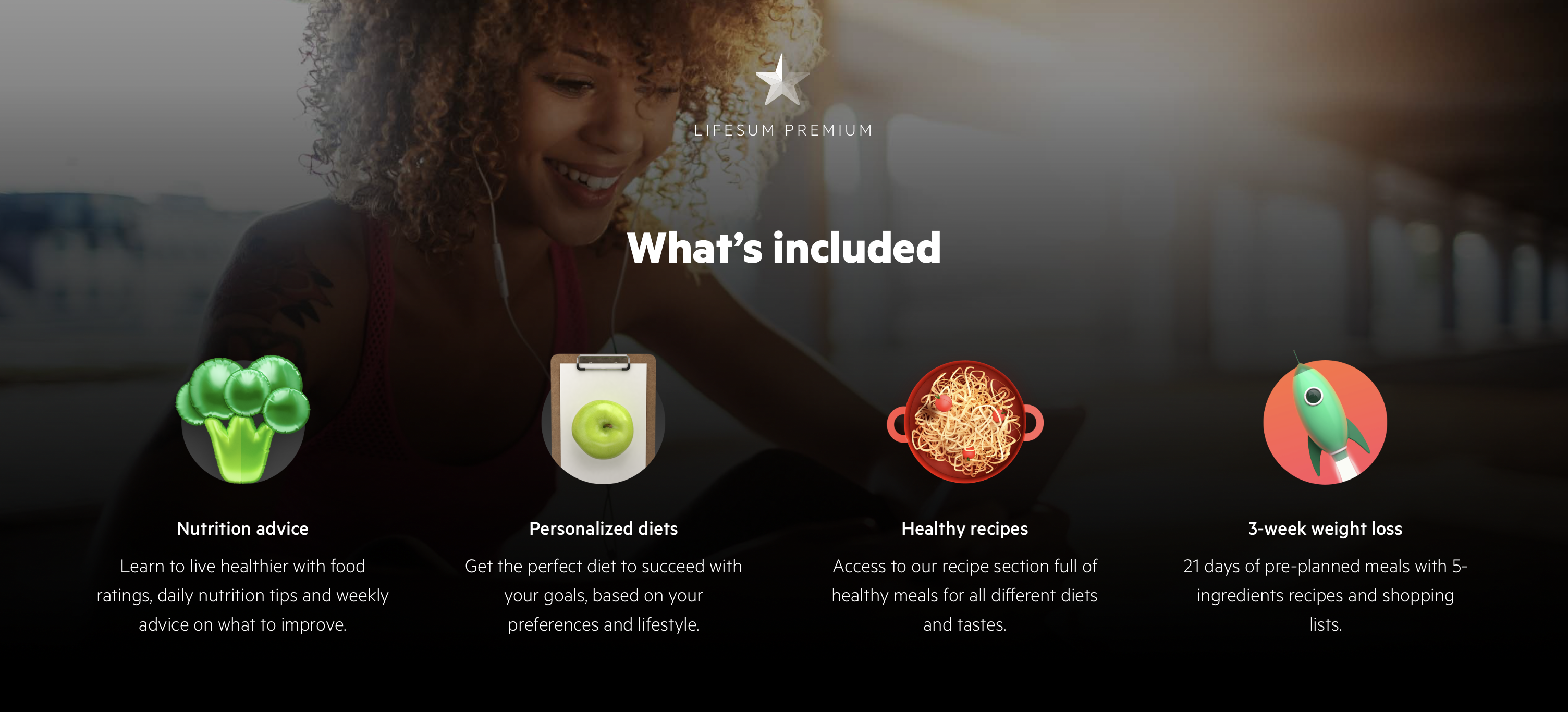 Download the Episode
---
Mon, 29 January 2018
193: 7 Ways to Become Who You Were Truly Meant to Be
~The Simple Sophisticate, episode #193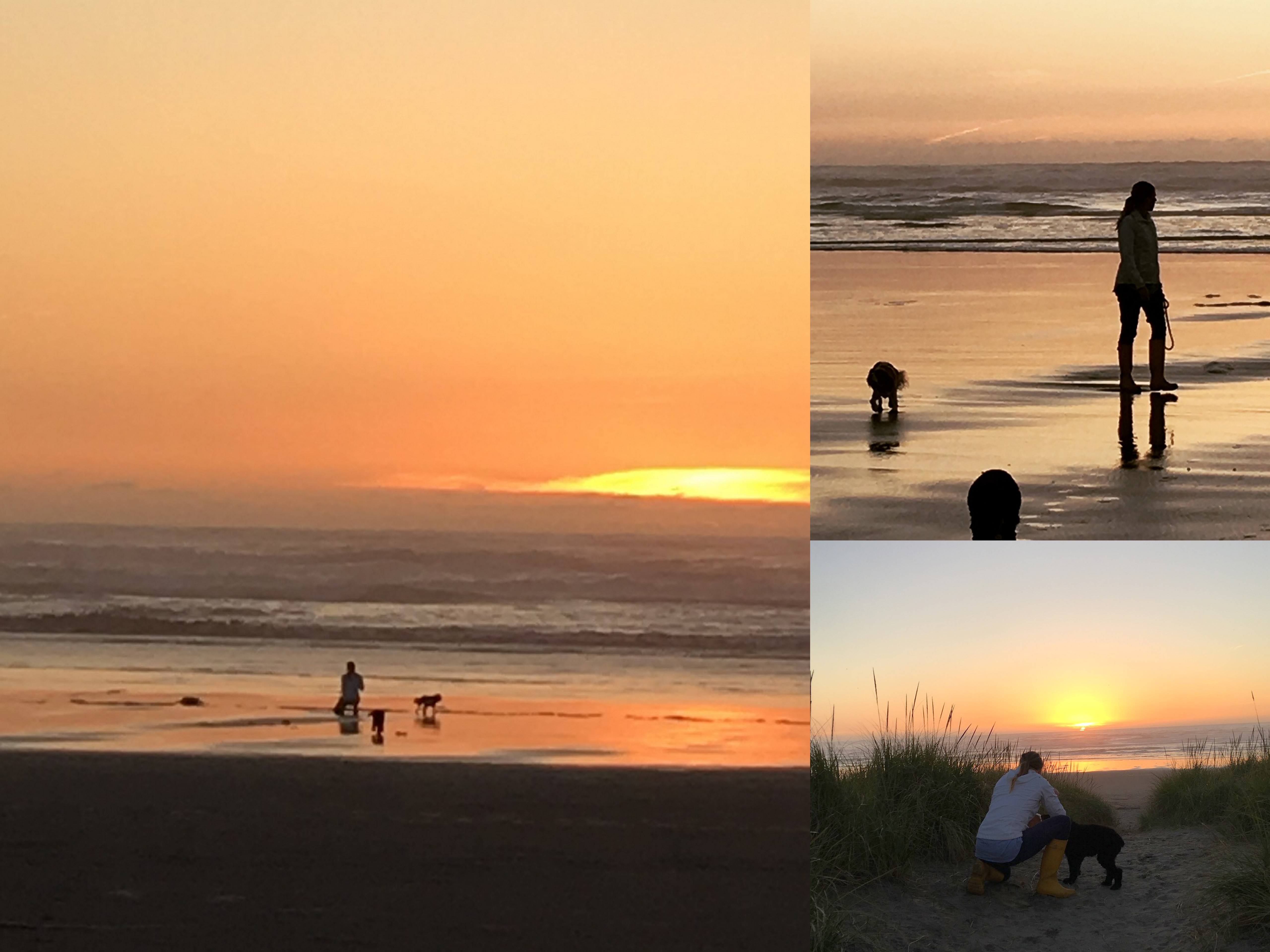 "Happiness comes from being who you actually are instead of who you think you are supposed to be." —Shonda Rhimes
In order to
feel good in one's skin
(or to feel well in one's skin as the French state it,
bien dans sa peau)
, we first must know what skin we are inhabiting. However, it is not about what we see on the surface, but rather what talents, curiosities and passions are within us waiting to be discovered. I clarify this distinction because the other day someone made the common statement about finding ease within oneself, and they described it as "becoming comfortable in one's skin". I immediately responded and shared that at least for me, it doesn't feel so much as a "trying to make something feel better", but rather an exploration of what and who I truly have the potential to become, what I truly value, what I innately am capable of, etc. And so it has instead been a journey of discovering "what my skin was" so to speak. The journey of discovery for each of us will have different lengths, different shedding of exterior skins placed upon us and even skins we placed upon ourselves as we believed we weren't enough just as we are. When I came across Shonda Rhimes' quote, it spoke to me immediately. Here is a woman who has built her own production company inspired by her passion to write, to tell stories. Who, as a self-described introvert, shares in her book
Year of Yes
how she transformed her life by stepping into it and enabling herself to be her own person. In her commencement address to the graduates of Dartmouth in 2014 she shared a speech titled "Dreams are for Losers", and she nailed it. She shares many anecdotes but her revelation about initially dreaming of being a Nobel Prize winning author ... Toni Morrison ... to be more precise, is a point that caught my attention. As she points out, Toni Morrison already had that job, and Shonda had to be who she was and was meant to be. Funny enough, Rhimes eventually had the opportunity to have dinner with Morrison. And do you know what Morrison wanted to talk to Rhimes about?
Grey's Anatomy
. Case in point, your journey is unique, so just keep striving forward and stop dreaming. Just do. The bigger question is how. How do we each become who we were meant to be?
1. Step away from your life
Often it can be difficult to give a true and helpful
life assessment
while we're in the middle of living it. Sonif it is possible, step away from the daily routine, step away even from the town you live in for a short duration - a weekend, but better yet a week, and if at all possible a good month (hello, a grand vacation!). I do often find that I am able to assess my life more fairly when I go on vacation. I come back with a clear perspective of what is a priority and what is not, the worries that I can let go of and what changes I need to make, as well as the relationships that matter and the ones that just don't. When we step away, we also step away from the people we hear on a regular basis telling us what they think and perhaps what we should think, and therefore, we begin to think on our own. Better yet, if you are in a foreign country and the language is not your own, you can't be influenced by what anyone is saying because you do not know what they are saying. In all sincerity, in order to clear the outside influences, even your own assumed preferences, step away and outside of your daily life and just be with yourself. Journaling out your thoughts is also something I have found that helps me make sense of what I am feeling. Not that I will find an answer, but I will have to think through what is going through my mind because I have to write it on the page.
2. Allow yourself to feel the fear and do not run from it
I can remember vividly when I went to France for the first time as a 20-year-old college junior. I was to be there for a month. It would be the first time in a foreign country in which I didn't know the language well (if at all), and my first time traveling by myself beyond just a day or weekend trip. I was ecstatic. I had been dreaming about this experience for months. Upon my arrival, once the jet lag wore off, I experienced emotions I had never experienced, and it was uncomfortable to say the least. Little did I know was that I was growing, I was stretching. And part of the reason it brought tears to my eyes during my calls home (of which were few as it was a different day and age) was because it was seemingly painful. Well, it seemed painful in the moment, but it was simply new and simply put, full of unknowns. I have shared before that sometime during that trip, even though I was extremely delighted to come home, upon reflection, I realize I was broken open. And I am so thankful I was.
3. Shed the layers
As I was watching
an interview with Sharon Stone
recently on
CBS Sunday Morning,
she shared an observation that hit home for me: Women of a certain generation (alluding to her own - the Baby Boomer and before her) were raised to be accommodating. And finally I understood why I was so perplexed by my parents' relationship and how their approach never felt right for me. While my mom and dad are the only two people who can say and know whether they are happy or not, for me, a young girl who was raised to do her best in sports and extracurriculars as well as school, there was a reason relationships didn't last long for me because the accommodating (which was the only model I had witnessed in my childhood) limited what I knew I was capable of as an individual, let alone in a relationship. Yes, it took me over 30 years to understand that this layer was one I needed to shed, but it's gone finally, and I can breathe much deeper now as I am aware of what values a partnership needs to embody for me to step into a commitment. Now this is just one example of a layer that needs to be shed, but there are many more. Upon closer examination we can identify them, but they are easy to miss if we just go about our lives as we are expected. As a woman here are a few more that have come to my attention: that I must be covetous, desired and sexually appealing, that I am supposed to have children because women supposedly are innately nurturing (please read
this study
by the
American Psychology Association
on the realities of how society conditions both men and women) and that career paths are better suited for certain genders. All of these and so many more are myths and layers that need to be shed so that your true and brightest light can shine, offering the world what only you can innately give. (
Much more is shared in the podcast on this point. I would encourage you to listen if this issue caught your attention.)
4. Follow your curiosity
In many ways, our curiosity is our Linus blanket. In other words our security, our foundation that we can trust when it comes to knowing where to take our lives. As I shared last year
in a post about our unique journeys and knowing how to navigate them successfully
,
5. Read, experience, observe
I recently
read an articl
e encouraging more reading as an everyday habit. Speaking about Bill Gates and Warren Buffet, one quote that was shared was stated by Charlie Munger - self-made billionaire & Warren Buffett's longtime business partner, "In my whole life, I have known no wise people (over a broad subject matter area) who didn't read all the time — none. Zero" and he has a point. With regards to being wise in life, but also being wise about who we can become, we need to keep learning through the books we read, the theater we enjoy, the travels we take. Information surrounds us offering guideposts as to where to go next and what we are capable of achieving. We just have to be brave enough to say there is so much more to learn in life and each of us is only getting started.
6. Attain the skills necessary
Susan Hermann Loomis shared in
episode #192
the reason she went to cooking school in France was that she wanted to learn from the best. If she was going to do something, she was going to do it right and well, thus France or Japan came to mind, and France was her choice.
7. Follow Shonda Rhimes' advice: Just keep moving forward
With each step forward, as we follow our curiosities, as we do what we have to do, as we let go of what no longer is serving us, we bring ourselves ever closer to where we are meant to be. Let go of the desire to have absolute control of your life and you will unlock the greatest gift of discovery: who you were truly meant to be. The world swirls around us, seemingly at breakneck speeds it can seem, but we are the constant in the whirlwind. When we ground ourselves in our truth and understanding of who we are and what we can offer to the world, we may bend every so slightly, but we will be strong enough to reach our destination even if we don't know where we are heading as we put one foot in front of the other. I too am stepping what feels like somewhat blindly forward. However, I am following what provokes my curiosity, I am following the creative ideas that pop up when I least expect it or can't explain to the outside world as to why they arrived. And with each step, with each book, with each experience, the exterior layers that are not me are being left behind and the journey is all the more enjoyable and my confidence gradually strengthens that I am traveling the right path.
~SIMILAR POSTS FROM THE ARCHIVES YOU MIGHT ENJOY:
Petit Plaisir
~
Remodelista
blog post worth reading . . .
The Organized Pantry: 8 Rules for Decanting Dried Goods
~See how I put some of the ideas shared in the book to work in my kitchen:
9 Ways to Organize Your Kitchen, Improve Your Health & Help Out the Planet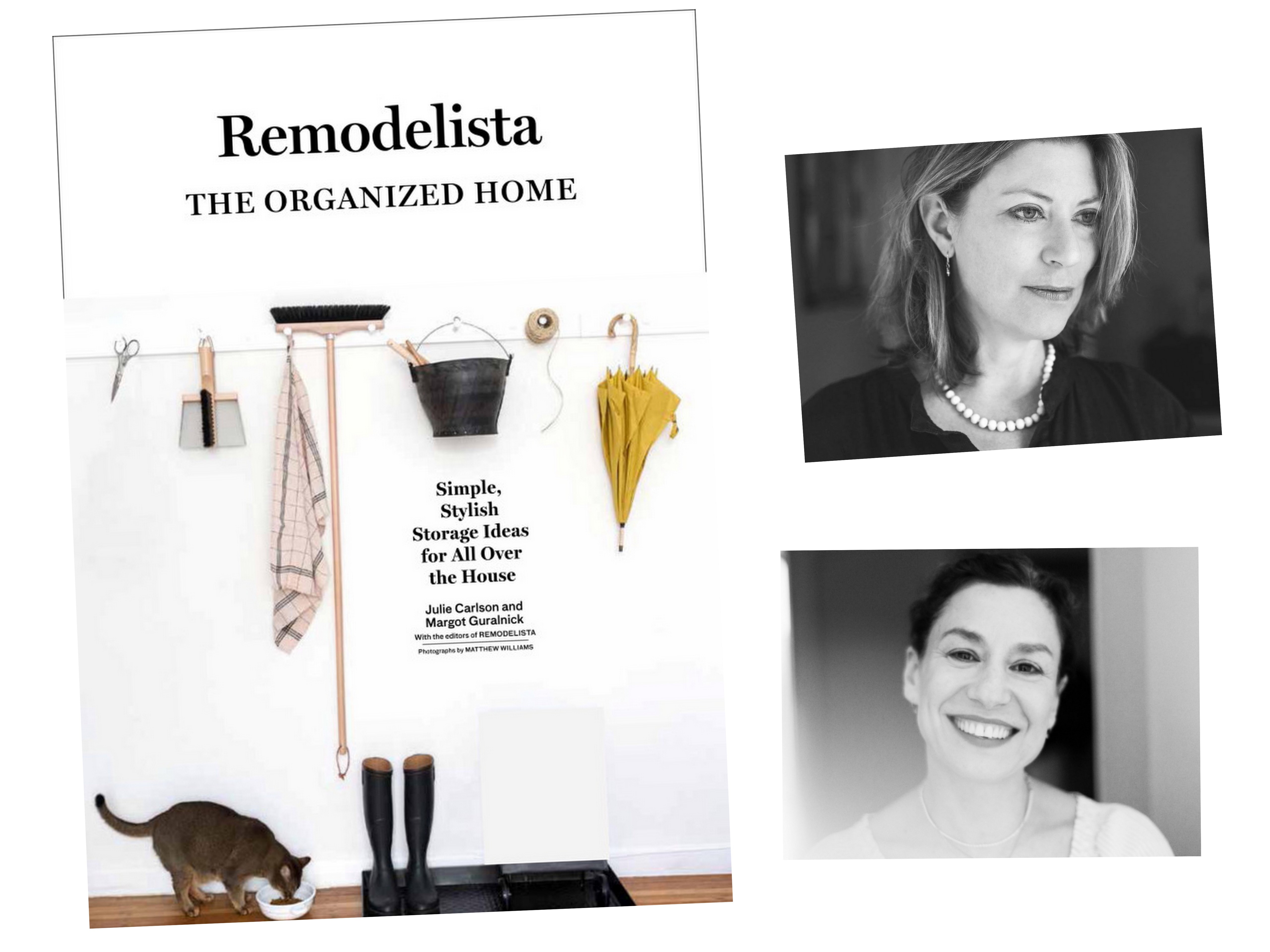 Sponsor of this week's episode: Lifesum
~Visit the Top Ranked Health & Fitness app and receive 30% off the Premium Membership. ~Visit
lifesum.com/simple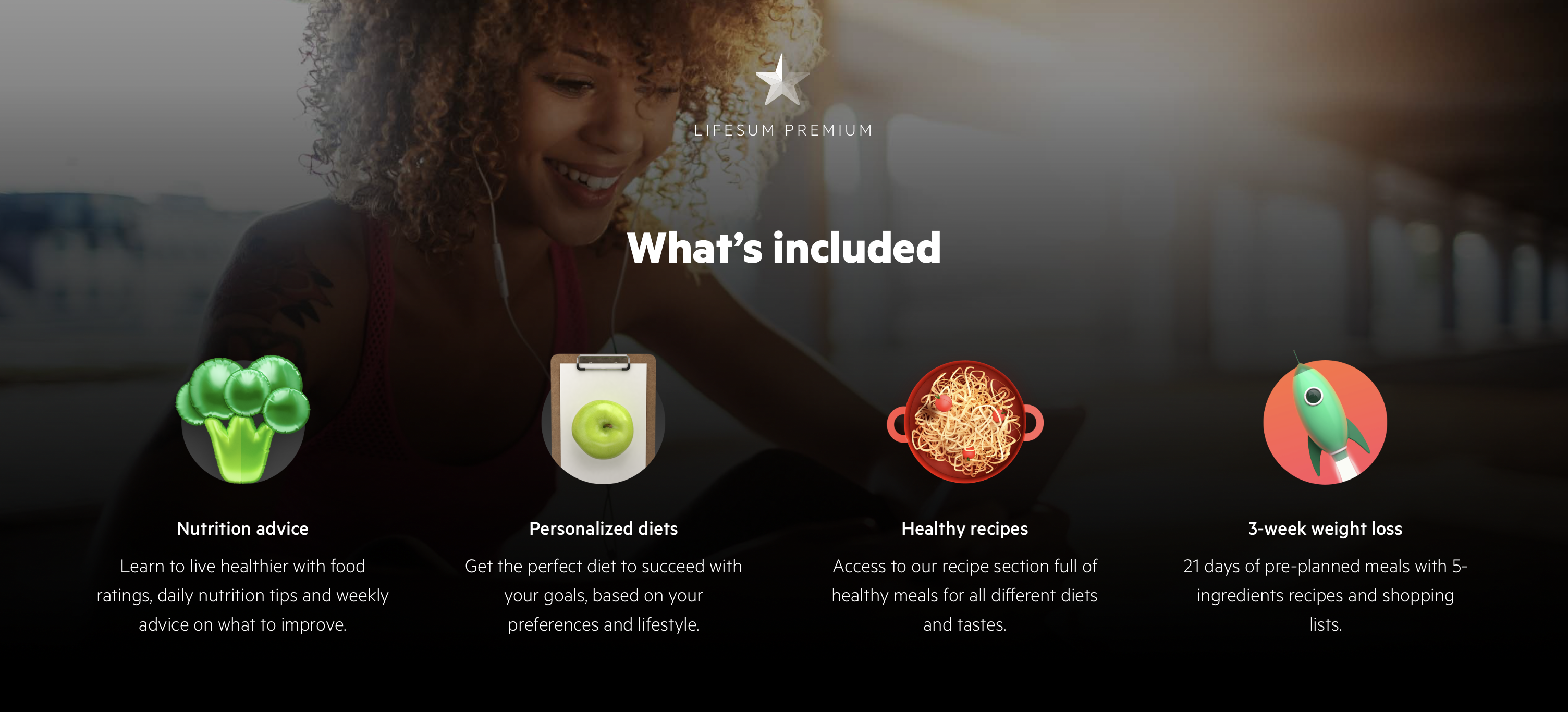 Download the Episode
---
Sun, 21 January 2018
192: Susan Hermann Loomis Talks France, Food & Julia Child
~The Simple Sophisticate, episode #192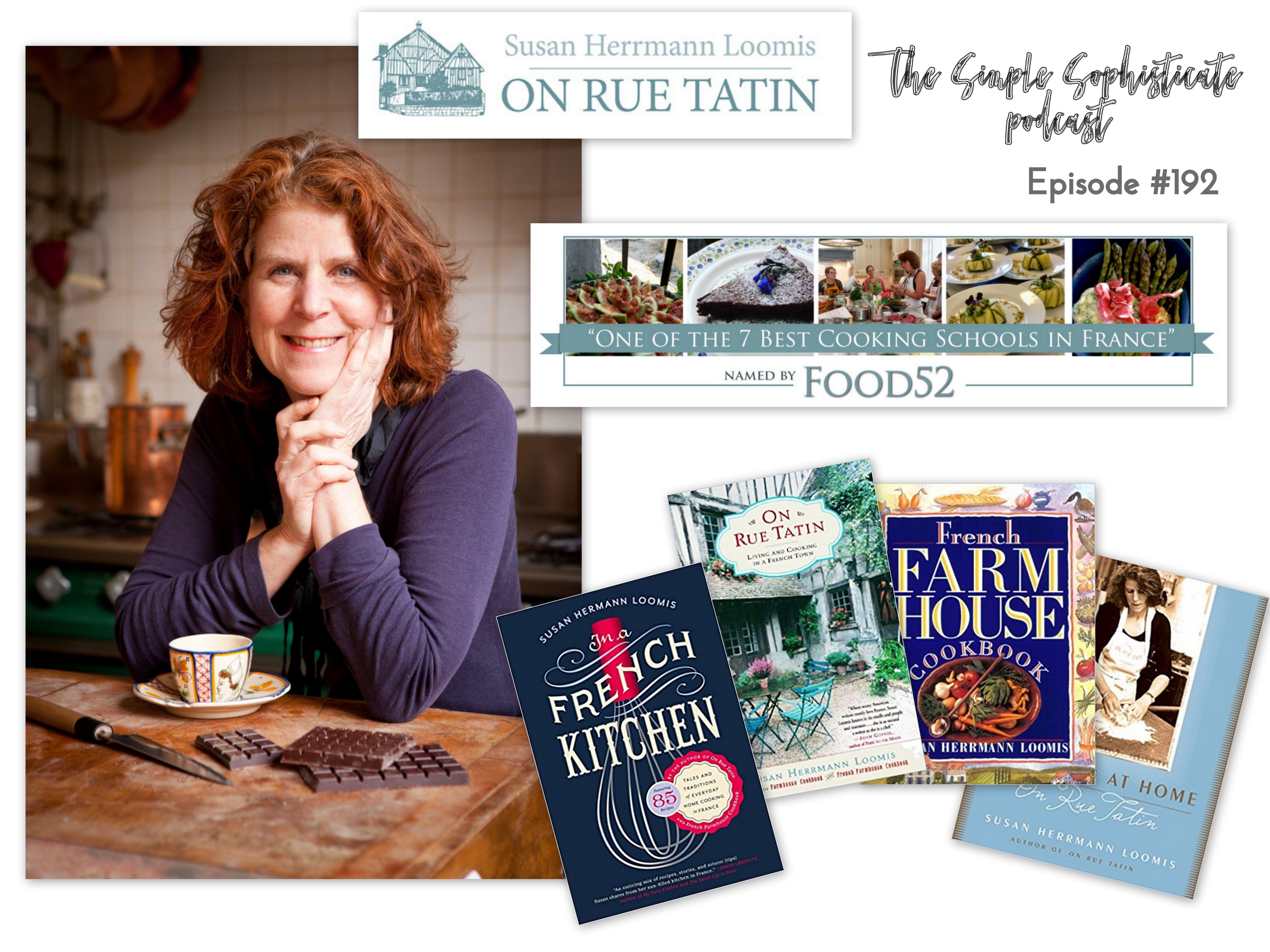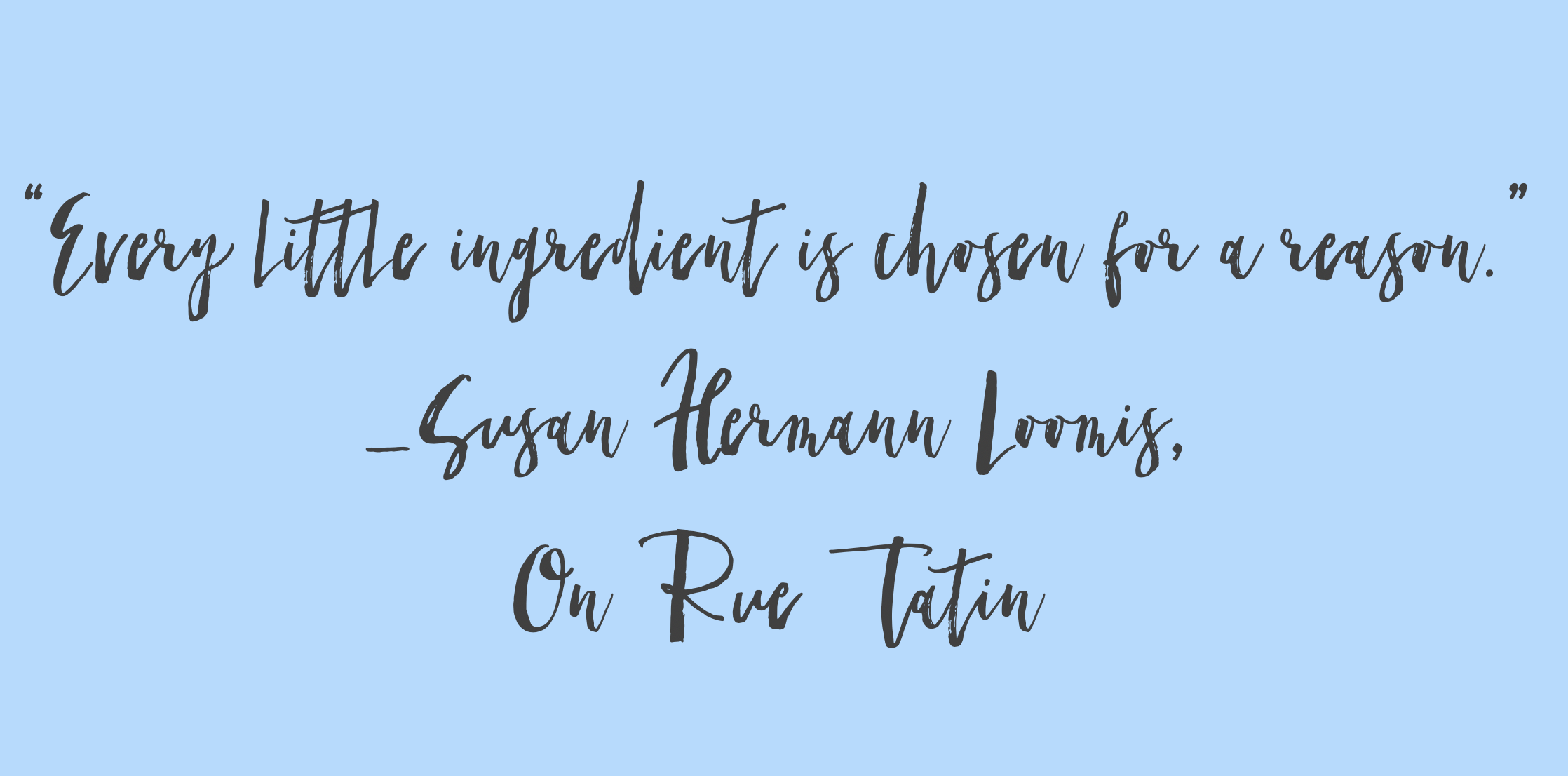 On today's episode of
The Simple Sophisticate
, author, award-winning journalist, expat living in France and proprietor of the acclaimed cooking school located in France, Susan Hermann Loomis joins me to talk about so many of TSLL readers' passions: France, food, and living well (and I cannot forget Julia Child as well). Discover how she came to live in France, her approach to food and cooking, discover what students learn when they enroll in her cooking school and its far more than just learning how to cook extraordinary well, and hear what it was like to sit down in Julia Child's kitchen in Cambridge and have dinner with her. All of this and much more. Be sure to download and have a listen. And look for Susan's new book
French Grill: 150 Refined & Rustic Recipes
will be released June 12th this summer.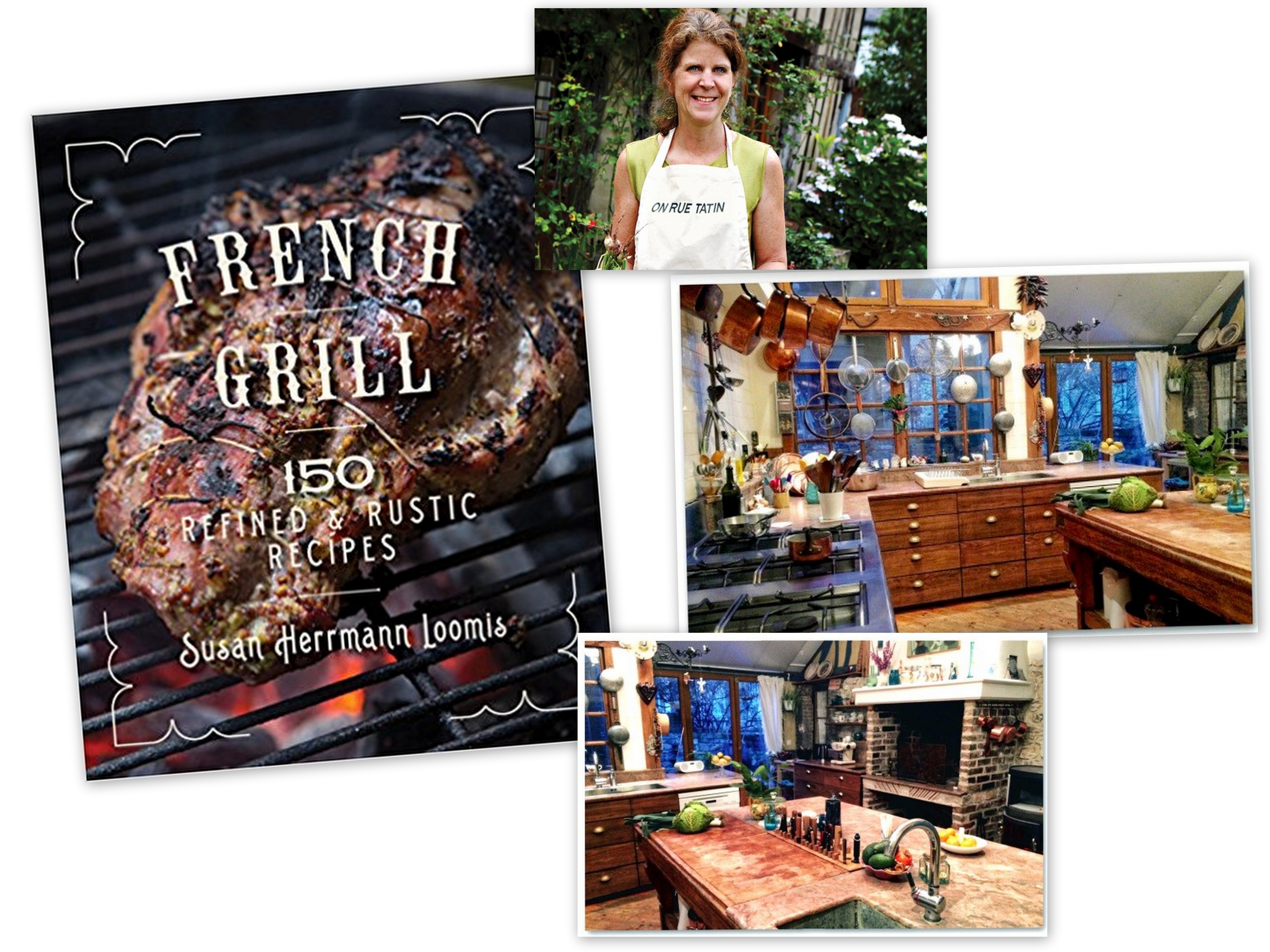 ~Check out her blog
On Rue Tatin
~Discover and Enroll in
Cooking Classes
~Rent Susan's home in Louviers, France, as your vacation rental - learn more
here
~Follow Susan on social media:
Facebook
|
Twitter
|
Instagram
Susan's cookbooks and memoirs:
here
(there are many more!)

Petit Plaisir:
~Susan shared two Petit Plaisirs during our conversation, one is below and the other you will want to tune in for. It is something I enjoy wholeheartedly myself.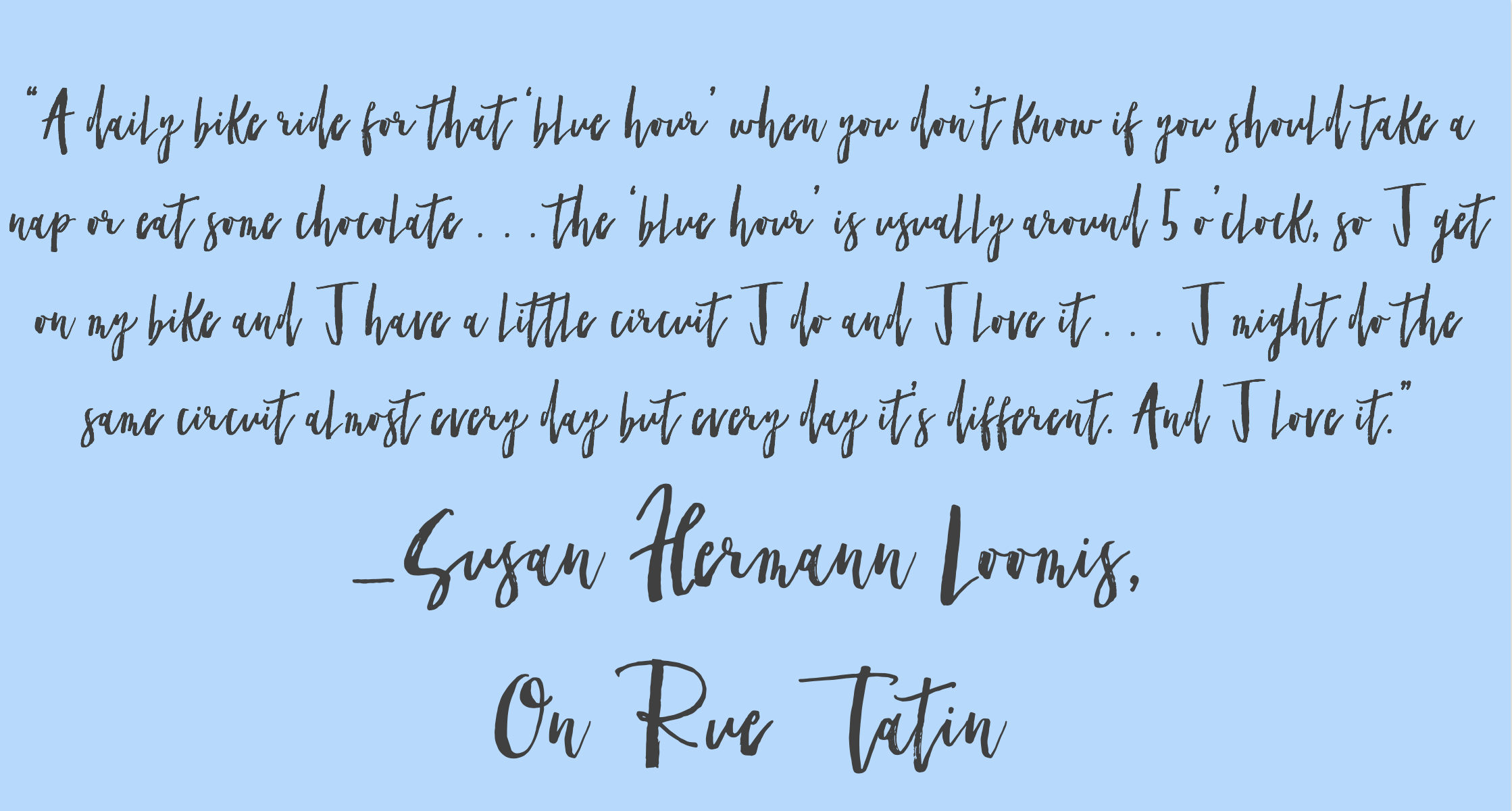 ~Check out more episodes of The Simple Sophisticate here and peruse similar episodes below
: ~189:
Jamie Cat Callan's Parisian Charm School - Love, Life & Savoring It All
~182:
David Lebovitz Talks About Making Paris His Home
~168:
French Everyday Living with Author & Blogger Sharon Santoni
~169:
Understanding the French Culture: My Interview with Géraldine Lepere of Comme une Française
~175:
14 Ways to Eat Like the French — Savor Good Food, Don't Fear It
~SUBSCRIBE to
TSLL's Weekly Newsletter
Sponsor of this week's episode: Lifesum
~Visit the Top Ranked Health & Fitness app and receive 30% off the Premium Membership. ~Visit
lifesum.com/simple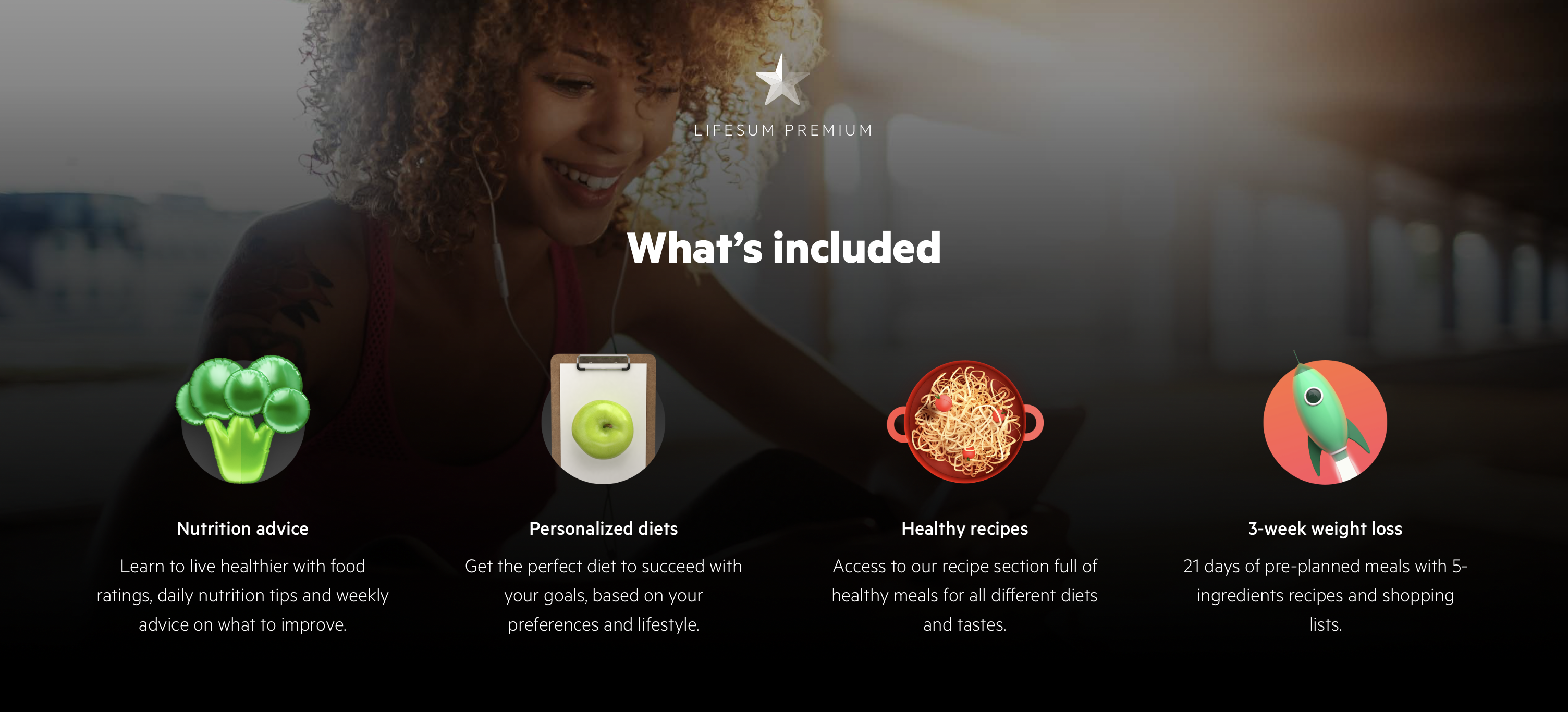 Download the Episode
---
Mon, 15 January 2018
191: Ask Shannon: Paris Travel Attire, Savvy Investment Shopping, Simple, Weekday Dinner Ideas & Totes
~The Simple Sophisticate, episode #191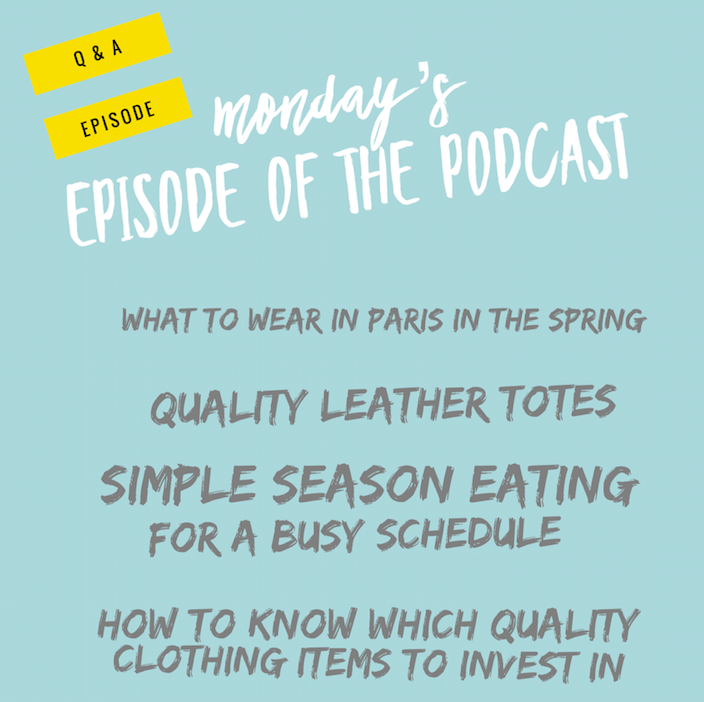 Quality Leather Totes
Hi Shannon - I was going through your capsule wardrobe pieces and I saw the mark and graham brooklyn tote and the cuyana tote listed. I have been looking for a cognac purse and have seen both of these before (in addition to madewell and everlane). Do you have any experience with either brand and/or tote?

Thanks so much!

—Jennifer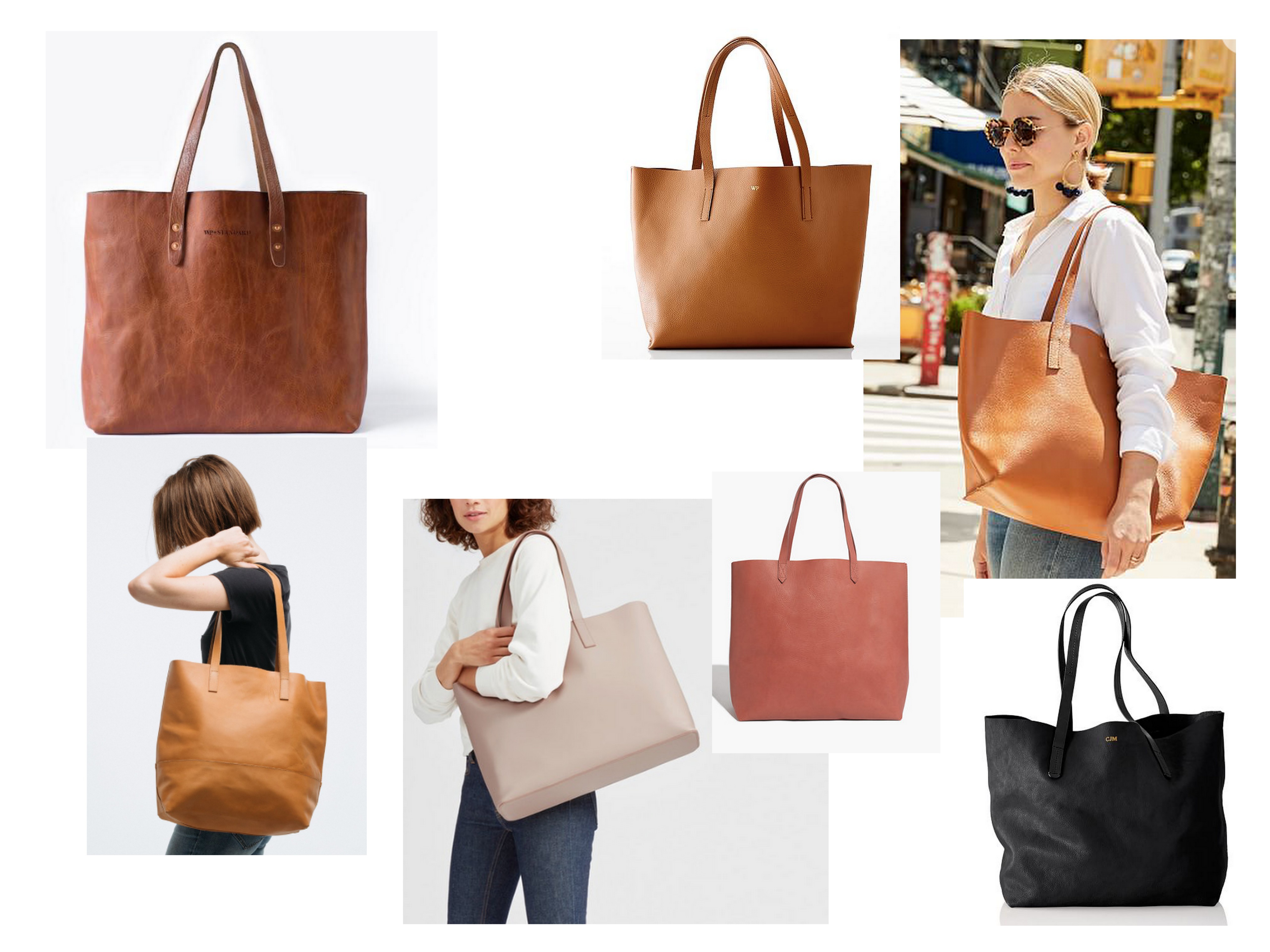 ~
The Vintage Tote Bag
, by WP + Standards, $195 (monogram available), ships for free in the U.S. if order is over $75
~Able,
Mamuye Leather Tote
(more colors available), learn more about the company founded on the mission of being "a lifestyle brand focused on ending generational poverty by working with women who have often overcome extraordinary circumstances. We manufacture directly in the communities we wish to impact, both locally and globally, creating jobs and ending the cycle of charity dependency"
here
. $178
SHOP THE OPTIONS:
[show_shopthepost_widget id="2988960"]
How to Know Which Quality Clothing Items to Invest In
I am currently binge listening to the podcasts for the umpteenth time and you speak to quality over quantity frequently, with which I completely agree. However, how is one to determine what brands/items are quality without having to spend a fortune playing trial and error... Thanks so much in advance! Keep up the awesome work, I look forward to every post and podcast! —Jennifer
Follow these tips
:
Check the label

While not in every scenario is paying more money equivalent to a quality item, often it is. However, do your due diligence, and following the below four steps as well to ease your mind if you are new to a particular designer.

Try it on, feel the fabric, check seams, and see how it has been made.

Natural fabrics such as cotton, silk, linen and wool will last longer than synthetic fabrics; however, even natural products can be diluted - check the fiber quality and density - feel it. The more fiber, the longer it will last.
Look at the buttons and buttonholes: is the stitching tight? This is a good thing. If there are loose threads, this is a bad sign.
Clothing with lining is normally a very good sign, just make sure to check the seams.
Interfacing in collars and cuffs is a good sign as well as it creates the intended structure, but also takes more time and money to construct.

Look to experts in the field you trust - stylists, designers, bloggers, fashion columnists, critics
Have patience. You may have to try on more than a few different brands to find one that not only is top quality but works well on your body type and is to your taste.
Don't be afraid to return the item if it just doesn't feel right for you.
~
How to Find Your Signature Style
~
The Perfect Trench is Personal
Simple Seasonal Eating for a Busy Schedule
Hi Shannon!

I have to be at work by 7:30 am every day and don't get home until 5:30 pm or later. So there's not much energy left to get up early to cook breakfast or spend a couple of hours in the kitchen cooking dinner. I don't mind spending maybe an hour cooking dinner and cooking enough so I could eat it for lunch or supper another time during the week.

I love the idea of eating with the seasons like you've mentioned. Can you recommend any books, cookbooks, etc. that might have sample menus and simple recipes so you can eat whatever is in season at the moment but use easily found ingredients and the recipes don't require you to be a trained chef spending most of the day in the kitchen? I've tried to come up with my own menus but haven't had much success and found it exhausting. Any recommendations you can give me is greatly appreciated.
Thanks for all you do!

Marty
Capsule Menu Details and Seasonal Menus
Simple go-to weeknight dinners for a busy schedule:

Goal: A protein, a low-starch vegetable (prepared in a simple manner roasted, steamed, etc.), and a side of whole grains (brown rice, forbidden rice, quinoa, couscous, barley, etc.)

EX: a single salmon fillet pan-fried seasoned with salt and pepper, roasted broccoli with extra virgin olive oil, salt and pepper, and black rice (forbidden rice).
EX: Lunch or simple and done dinners: Salad greens (baby spinach or arugula), topped with homemade vinaigrette, tossed with a grilled protein - fish, chicken, lean beef, etc., added roasted sliced almonds, walnuts or pine nuts, and a tablespoon of freshly grated cheese.

How to Enjoy Eating Every Day and Love the Results, episode #165 - seasonal cookbooks are listed on point #10
My homemade vinaigrette recipe:

1 cup olive oil
1/3 cup balsamic vinegar
1 tablespoon Dijon mustard
1 teaspoon freshly ground pepper

View all of TSLL Recipes here
What to Pack for a Trip to Paris in the Spring
Hi Shannon-

I am going to Paris this spring for a few weeks and I don't want to sacrifice style for comfort and good sense. What would you recommend wearing to walk and walk and enjoy the trip without looking like a tourist and keeping my sense of style intact? What shoes to wear!? Handbag? Jewelry?

Any thoughts would be so much appreciated.

Cordially,

Jen from So. California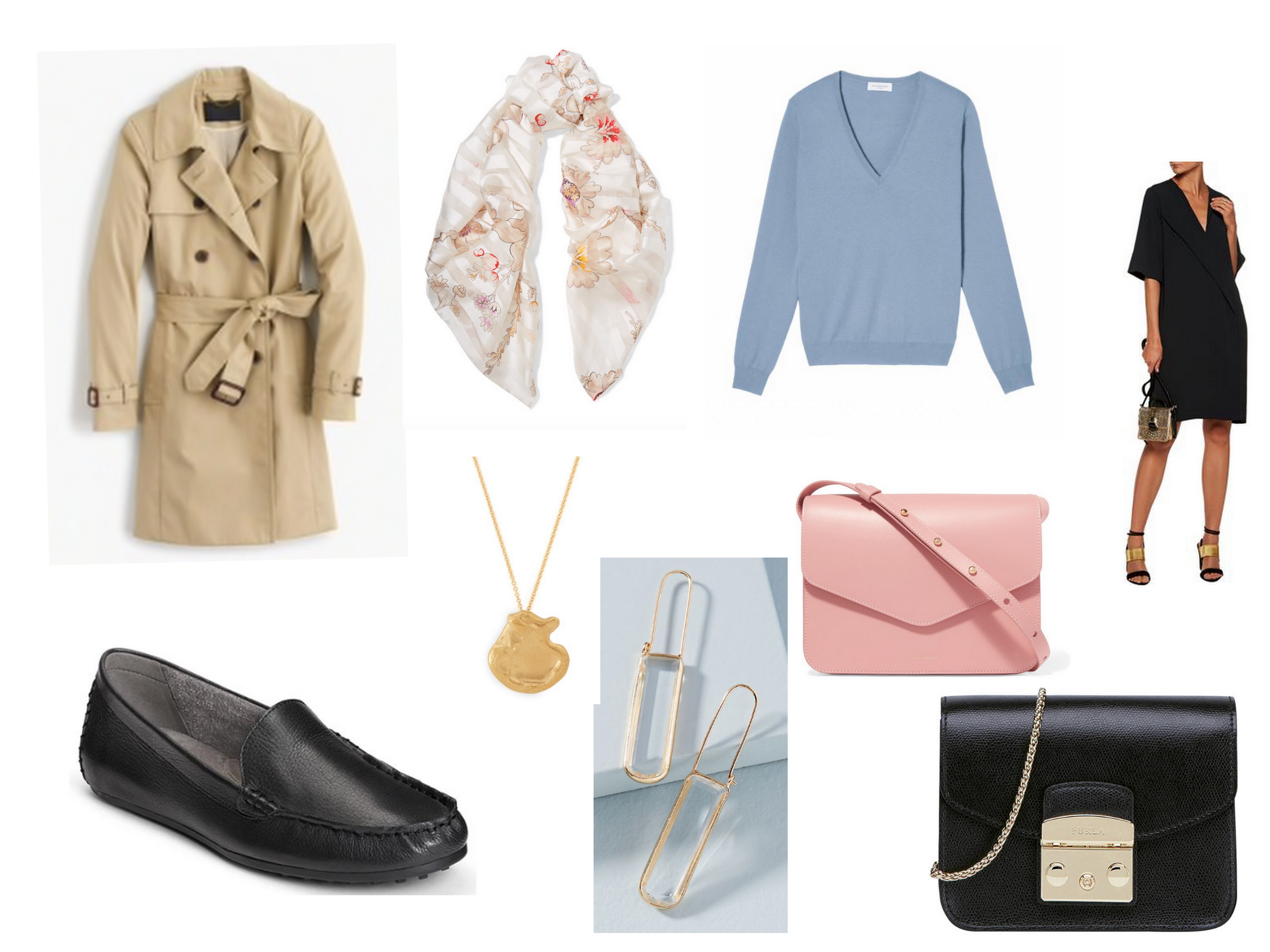 Classic trench (versatile for day and evening) - J.Crew's Icon Trench
Flat shoes - slip-ons with a rubber sole such as Aerosoles
Crossbody bag - investment: Mansur Gavriel (pink or black), mid-range: Furla
Tote (see the first question above)
Minimal jewelry - a favorite necklace - a pendant perhaps, small/medium hoops or studs (above - Anthropologie), watch, a favorite ring
Light, long-sleeve layers - a fine-knit cashmere sweater - perhaps Eric Bombard (the bi-annual sale is currently on)
A beloved scarf - print or solid depending upon the rest of your travel wardrobe - Fendi option above
1-2 Pants/jeans and/or 1-2 skirts Ankle skinny- /straight dark denim is my go-to
One classic, functional dress for dinner, but could work for day - a black shift (above) by Malene Birger or a midi length long-sleeve option from Raoul
SHOP THE OPTIONS BELOW:
[show_shopthepost_widget id="2988959"]
~SIMILAR EPISODES/POSTS YOU MAY ENJOY:
~Ask Shannon Episode of 2017, episode #163
~How to Cultivate Your Style All Year Long, episode #149
~International Travel Prep List, episode #183
Petit Plaisir:
free
takes fewer than 5 minutes
exercise for the brain
timed to challenge yourself
current and historical references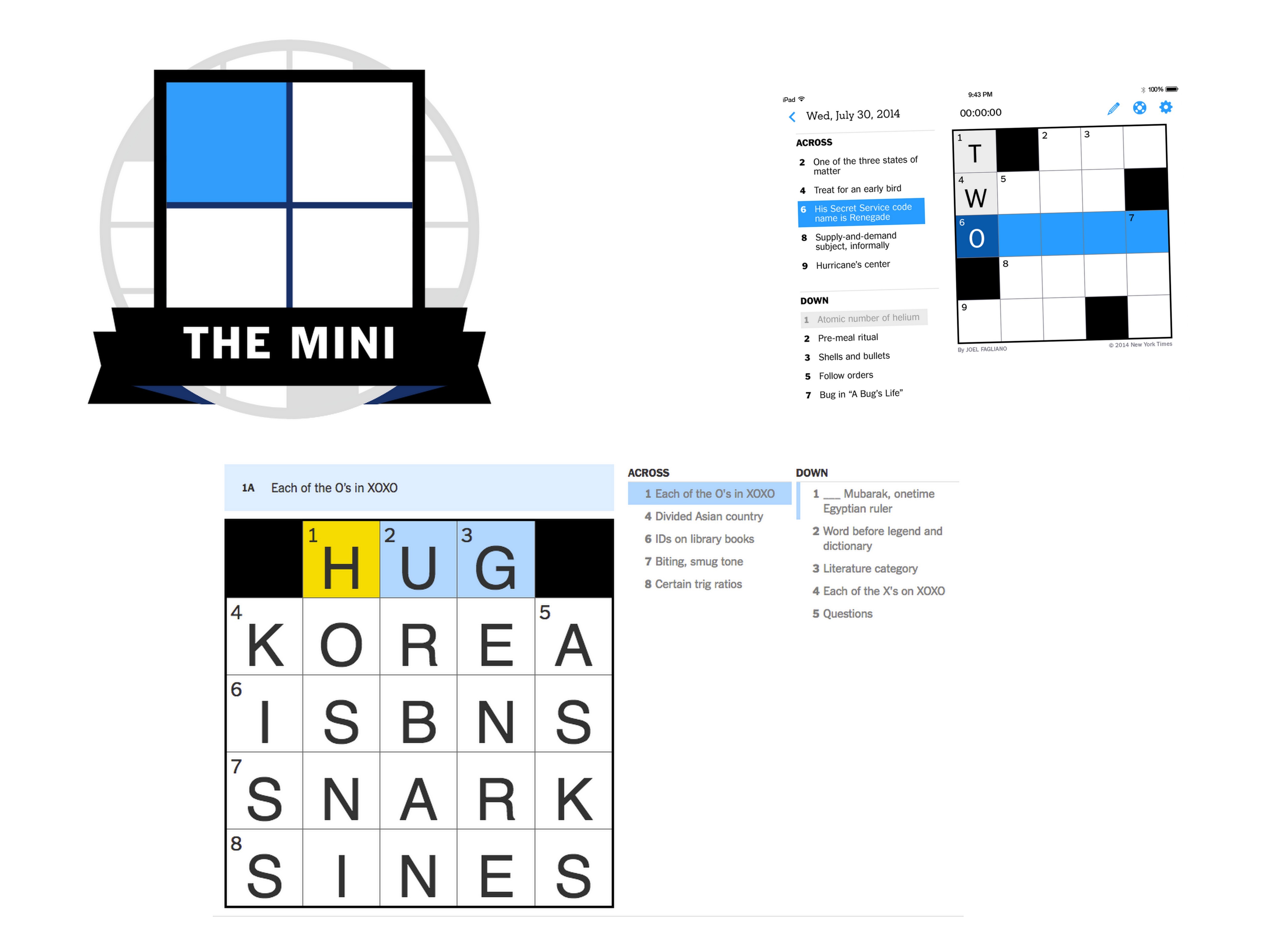 ---
Mon, 8 January 2018
To Get & Stay Fit: Keep it Simple
~The Simple Sophisticate, episode #190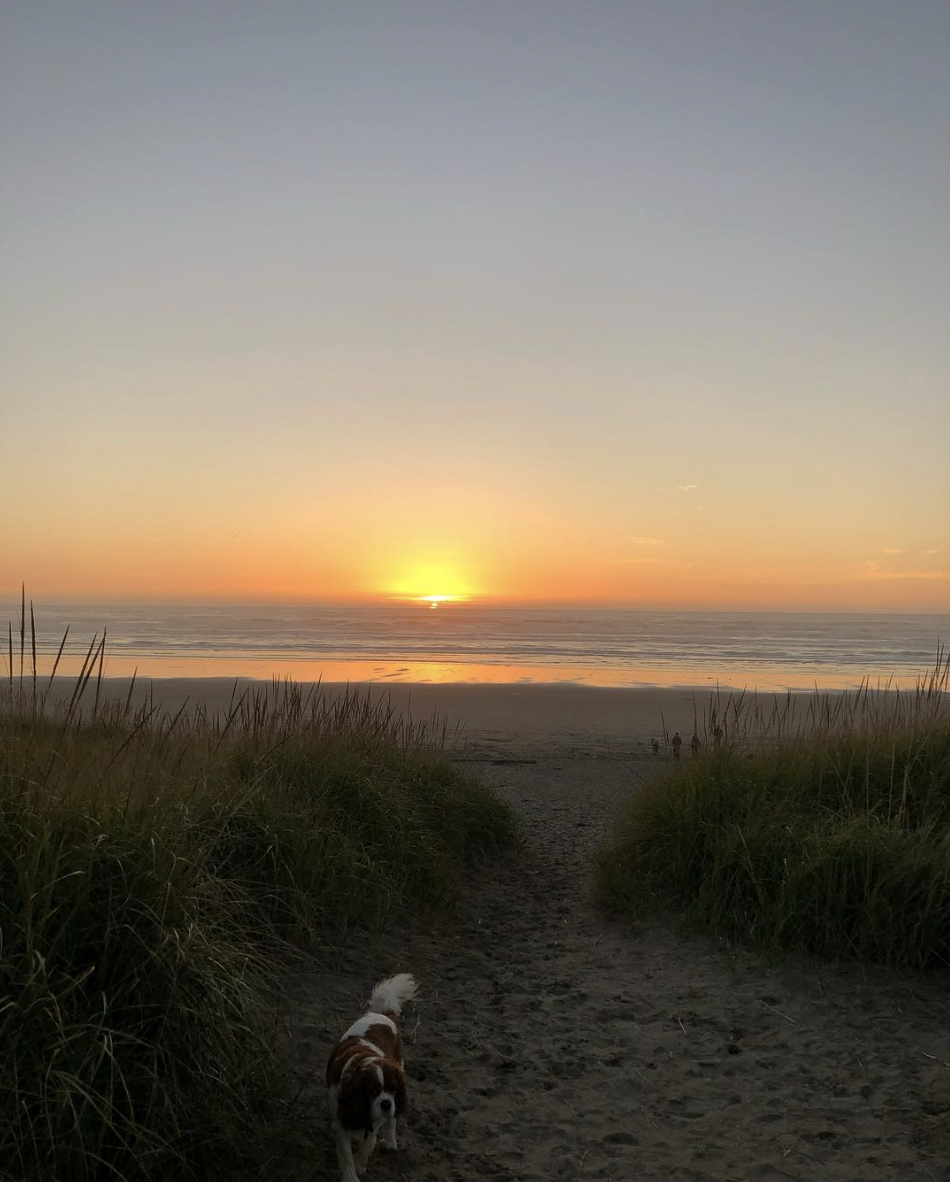 It was the nineties. And Cindy Crawford had a fitness video,
yes this one
. It was 20 minutes of simple strength exercises, and I memorized the exercises, completing them twice a week on my own. In no time, without the need of the video. I was in my late pre-teens. Not having access to a gym, somewhere I knew strength was a good idea along with cardiovascular exercises. I will admit, the video was similar to a music video which helped, but it was a routine from my past that I continue to draw on today, and have not been a member of a gym for more than 14 years. Now, I have since updated many of the exercises after training with personal trainers, but the concept of not needing a gym membership, but rather simply knowing how to build your own strength routine that you can complete in your home is not only a money saver, but time saver. The key is to use proper form and stick to a program even if it is challenging, and it will be in the beginning. Initially, you may want to schedule a session or two with a personal trainer to make sure you have a strength routine that works well for your body and you are clear about what the proper form will be. During this consultation, you can ask questions about your overall health, the cardio vascular routine you adhere to and based on what your goals are, ask for ideas to maximize your fitness schedule. In fact, to calibrate my strength routine after years of doing it on my own, I have set up a few sessions with a local trainer to make sure I as physically fit as I can be for my health primarily, but to feel truly comfortable in my skin. I was reminded of my fitness routine from decades ago and how simple fitness can to be when
Crawford was interviewed
this past November for
The Cut
. In that interview she alludes to the fitness routine she was introduced to which was what was shared in the fitness videos:
I try to get 20 minutes of cardio at least three times a week. Then I do anywhere from 30 minutes to an hour of old school lunges, weights, squats, and bicep curls — it's just stuff that I learned 30 years ago. Once a week, I try to go on a hike with a friend so I combine exercise and girlfriend time — it's the best multitasking.
The fitness routine we create for ourselves should be enjoyable, consistent and paired with a well-balanced diet which includes moderation not deprivation. The reality is our weight has
far more to do with what we eat than what we do for exercise
as was reported in
The New York Times
in 2015, so why not create a fitness approach we look forward to? Below are a few ideas for staying fit while keeping it simple.
Let the Outdoors Be Your Gym
Not everyone lives in a town like Bend, Oregon, with trails just blocks from our front doors and massive dog parks to hike the forests with our furry children. So heeding this suggestion will be dependent upon where you call home, but even if you live in a bustling city, especially New York or any city with public transportation, walking will add up.
And walking counts
.
Find a Class You Enjoy and Go Regularly
The combination of aerobic, strength and flexibility is the tripod of good fitness, so whether you enjoy a circuit training class with a particular instructor, a pilates or yoga class for deep stretching as well as mental agility, find a day of the week and time that works best and get into a regular schedule of attending. Another motivator is to buy a pass for a month or a pass of 5-10 classes. Not only will you pay less as they are often reduced when sold in multiples, but you will not have the excuse of not having the money and knowing you've already paid will motivate you to not let your money go to waste.
Do What You Love
If you enjoy working out with others, join a group that cycles weekly and explores the many trails around the area. If you enjoy working out alone, grab your shoes and earbuds and star running or walking. During the summer months I love to
paddleboard with Norman
, and while it can be a leisurely pursuit, I try to make it a workout when we go upstream and then relax on the ride back down as we move with the current.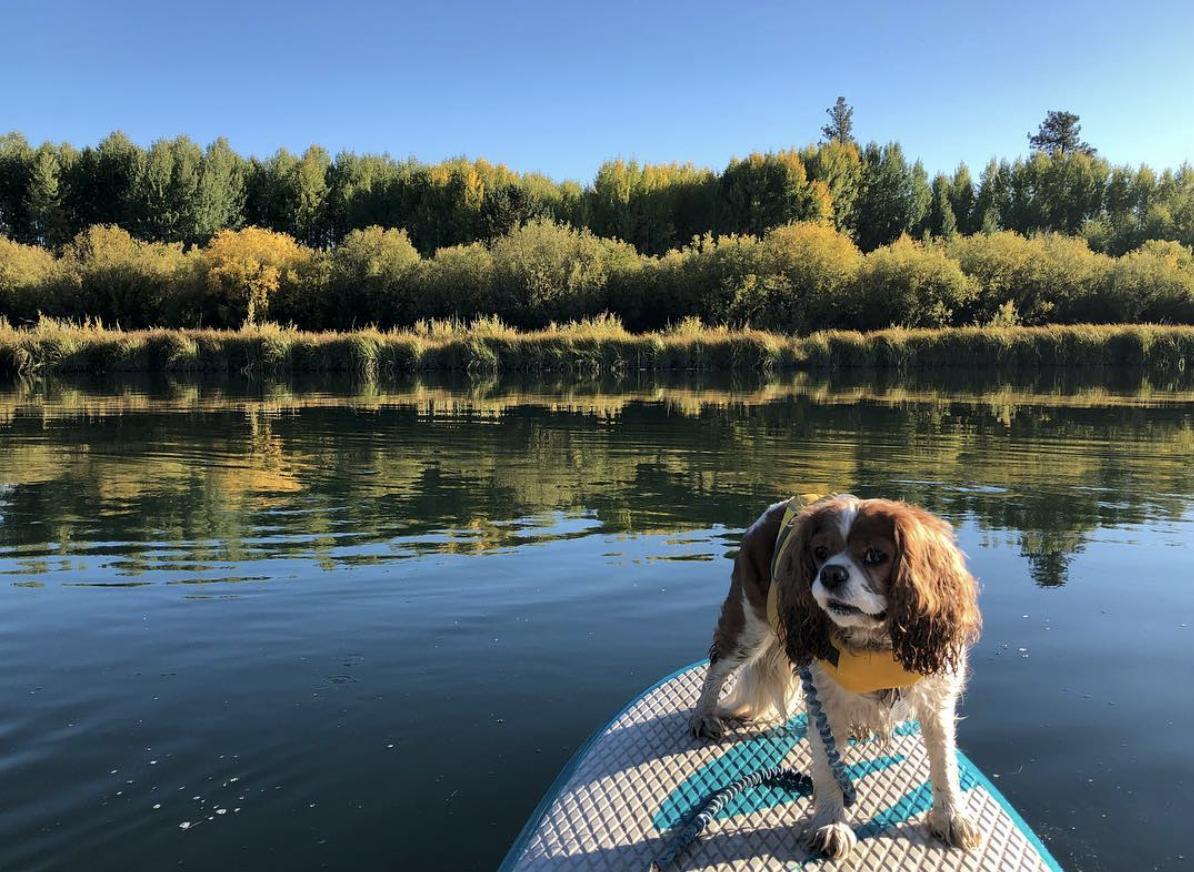 Walk with Intention
If you do like to walk for exercise, as I do, walk with purpose. In other words, strolling will not keep your heart rate up high enough to burn the calories you are hoping for. I drive some of my walking companions up a wall sometimes, but to me a walk is an opportunity to get a nice workout in, and if I haven't gotten my workout in, I am going to want to pick up the pace. Having walked two marathons, it is possible to derive an amazing aerobic fitness routine solely from walking, just walk with intention.
Consistency
At the core of any successful venture or change in habits and behavior is to make your fitness routine consistent. From engaging in an aerobic activity for 30-40 minutes 3-5 times a week, strength training twice a week for at least 20 minutes and taking time for your body to truly be stretched well once a week, schedule these appointments as you would a necessary doctor's appointment.
Water, all the time, Water
I am on a constant quest to drink more water. My efforts include making it my drink of choice when I am not sipping on tea, taking my
24 oz Hydroflask
with me when I go to work, yoga class and travel and doing my best to drink the entire bottle before I return home. Part of why we reach for food we really don't need is because we are thirsty and the more we stay hydrated the more we will have a honest gauge of what our body is craving.
Let Curiosity Be Your Guide
When traveling, give yourself extra time to explore on foot, climb that famous trail or step off the metro or the tube one stop too early and walk the rest of the way to your destination. Again, you will be doing something you enjoy and are curious about and all the while getting in a few extra minutes of cardio. The bottom line to take away as many of us are making resolutions to improve our health is that what we eat is a priority that can derail our fitness efforts, so eat well, plan a regular well balanced fitness program and enjoy going about your everyday knowing that in time you will see the results you were looking for. ~
Peruse the
HEALTH posts
in the Archives to find posts targeted on exactly what you are looking for (eating well, fitness, yoga, losing those last 10 pounds, etc.)
~SIMILAR POSTS FROM THE ARCHIVES YOU MIGHT ENJOY:
~Why Not . . . Feed Your Body Well?
~Love Food, Love Your Body - 10 Simple Tips (episode #8)
~Why Not . . . Lose Those Last 10 Pounds?
Petit Plaisir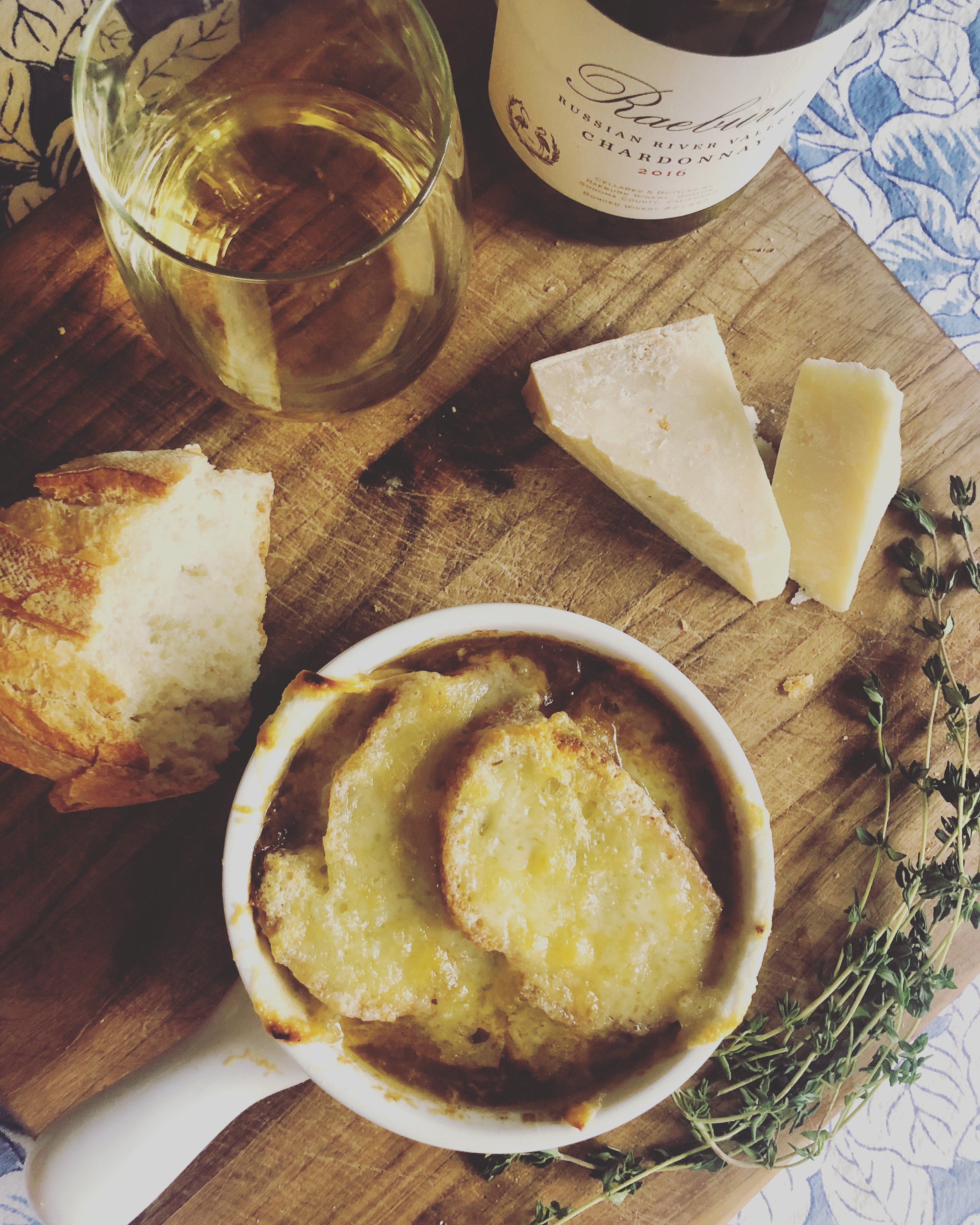 ---
Mon, 1 January 2018
189: Jamie Cat Callan's Parisian Charm School - Love, Life & Savoring it All
~The Simple Sophisticate, episode #189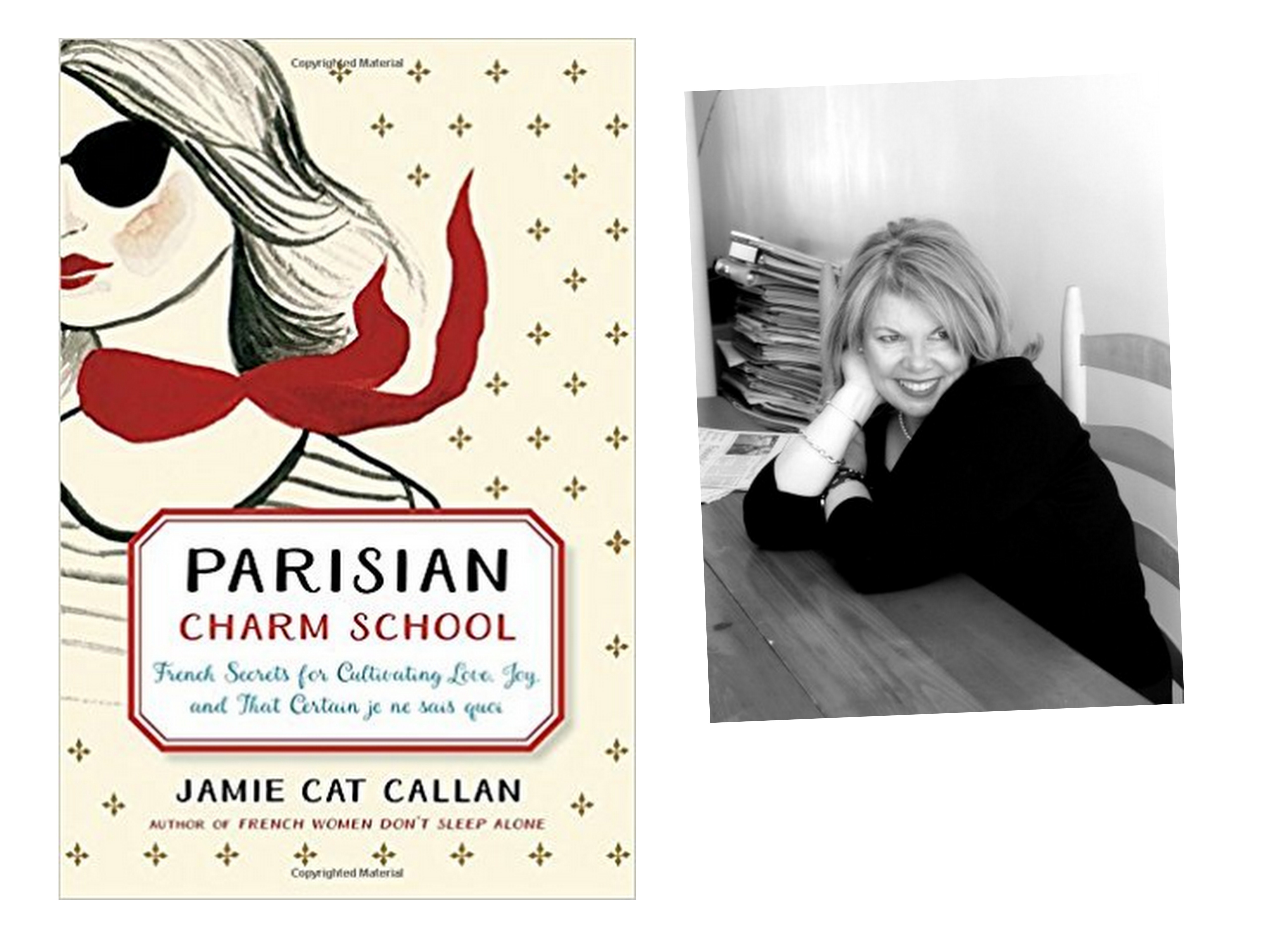 "French women will tell you that when you know who you are, you are able to become more yourself, and then you naturally and easily become more confident. When you know who you are, you are more 'contained' because you are confident, and as a result, you become more mysterious." —Jamie Cat Callan from her new book Parisian Charm School
Author and Francophile Jamie Cat Callan joins me on the first episode of 2018. The author of
Bonjour, Happiness
,
French Women Don't Sleep Alone
and
Ooh La la!: French Women's Secret to Feeling Beautiful Every Day
, Jamie's new book offers a curriculum on cultivating a life of engaging with the world, not only with a lover or a partner, but with your neighbors, friends and the community that surrounds you. Full of detailed anecdotes inspired by the intimate conversations with French men and women as well as expats living in France, Jamie shares with readers how each of our love stories is unique, and the key is to discover the joy in the everyday. She joined me from her farm in the Hudson Valley where she calls home with her husband and shares her own love story during our conversation and how she trusted her path discovering it was exactly and more than she could have hoped for. The book
Parisian Charm School: French Secrets for Cultivating Love, Joy and That Certain je ne sais Quoi
will be released tomorrow, January 2nd. Visit
Jamie's blog
to discover her book tour schedule, and follow along on her journey via Instagram as she shares what delights her while living on a farm (view a few pics below) as well as images from her travels to France.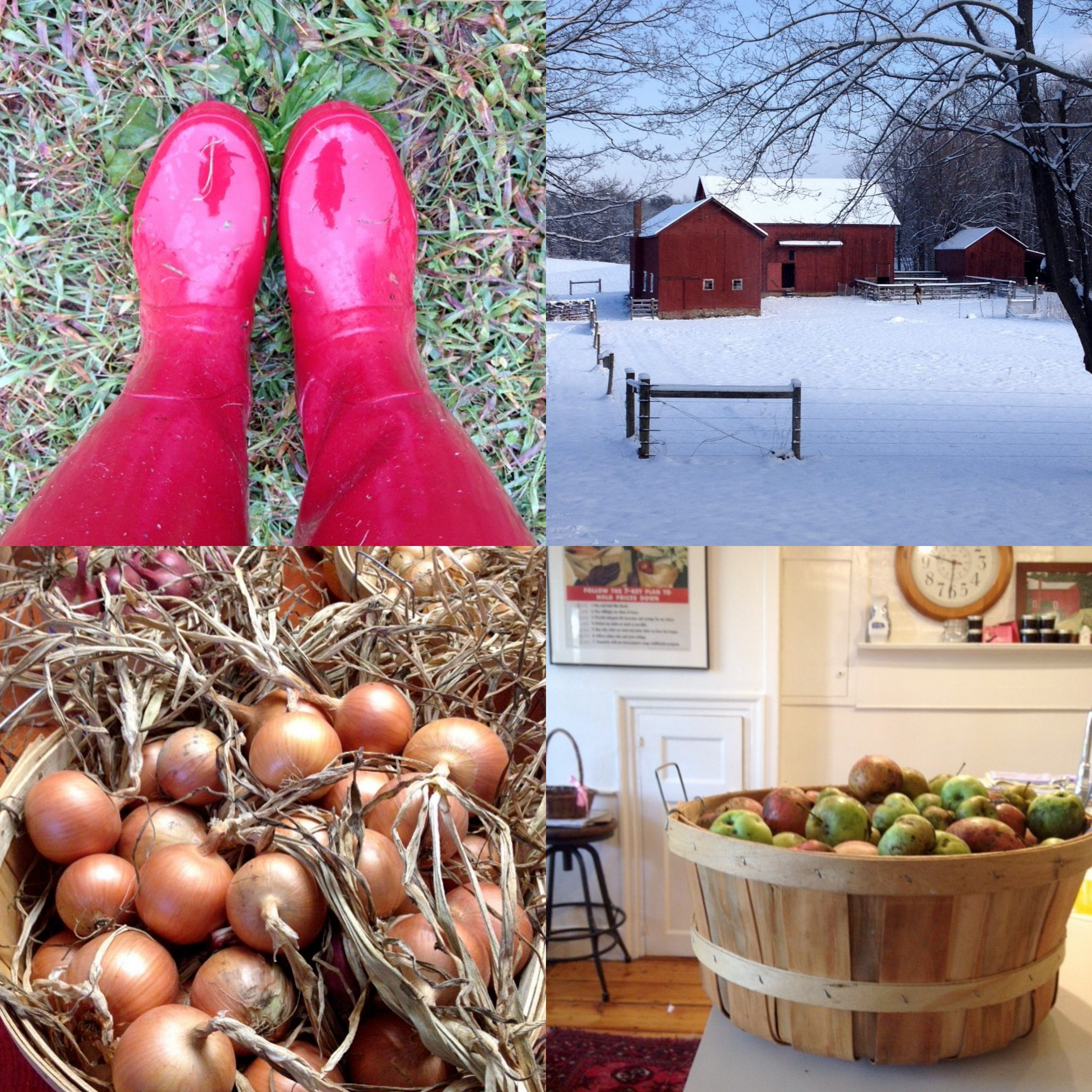 ~Enter the
giveaway to win a Finex cast iron skillet
. ~Read
TSLL's first post of 2018
to kick off the new year.
~SIMILAR POSTS/EPISODES YOU MIGHT ENJOY:
Download the Episode
---
Mon, 25 December 2017
Top Episodes of 2017: The Simple Sophisticate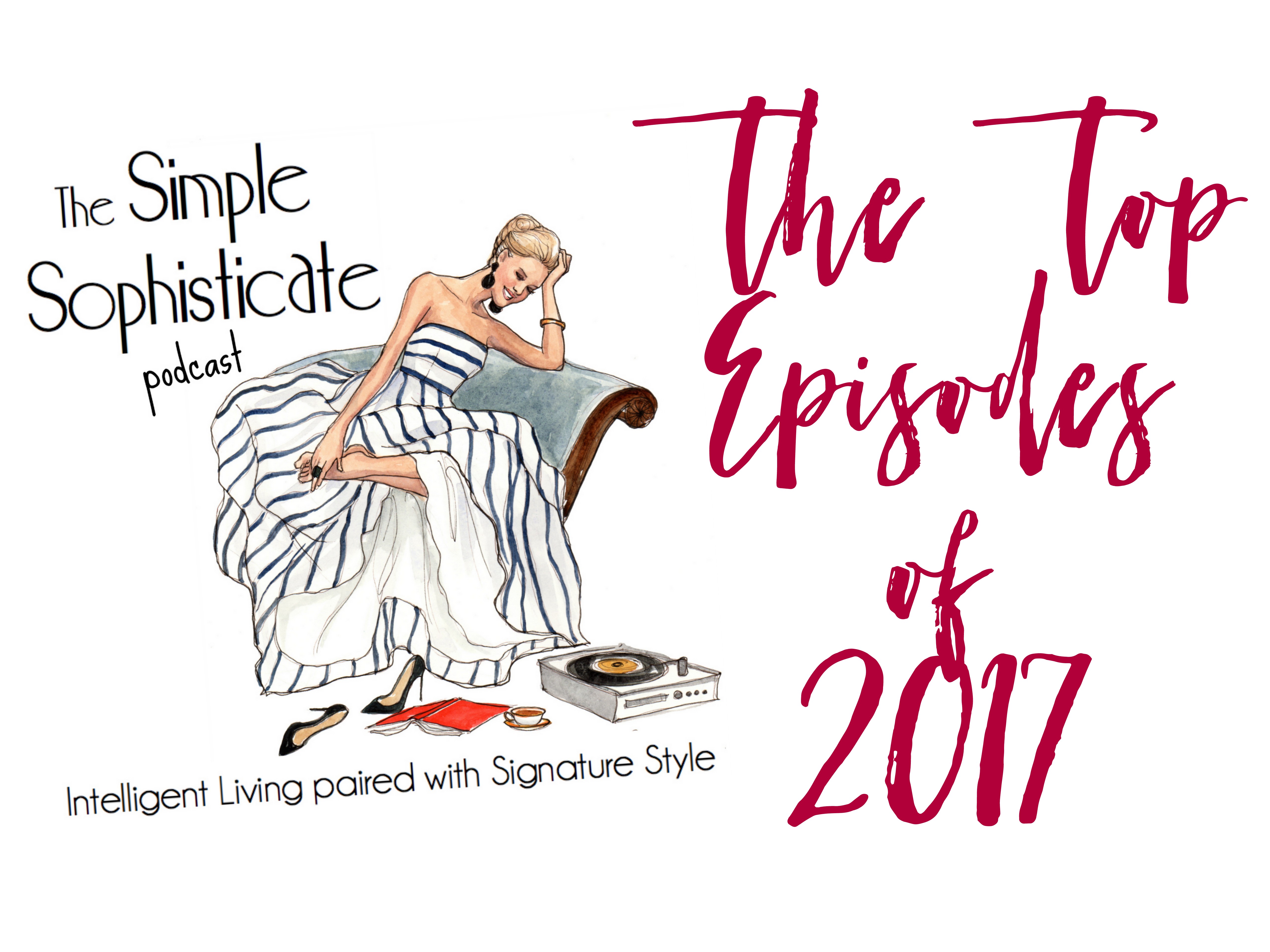 The Simple Sophisticate podcast began its fourth year this past September, and as we did I continue to feel fortunate for listeners' interest and the guests who wish to stop by. This year's topics ranged from contentment to daily routines to being a better partner to everyday life in France and enjoying eating each and every day. Below are the 14 top posts out of the 53 that were part of the 2017 year. While today is the one Monday of the year a new episode does not go live, be sure to tune in next Monday (episode #189) when author and Francophile Jamie Cat Callan will stop by to talk about her new book
Parisian Charm School: French Secrets for Cultivating Love, Joy and that Certain Je Ne Sais Quoi
which will be released on January 2nd. Thank you for tuning in, and if you have been enjoying the podcast, if you could take a moment to leave a review sharing what you most enjoy, you not only will help future potential listeners decide if this is the podcast they are looking for but also have the opportunity for your review to be shared on an upcoming podcast. Click
here
to leave a review on iTunes. Have a look at the top episodes of 2017 organized by order of posting date.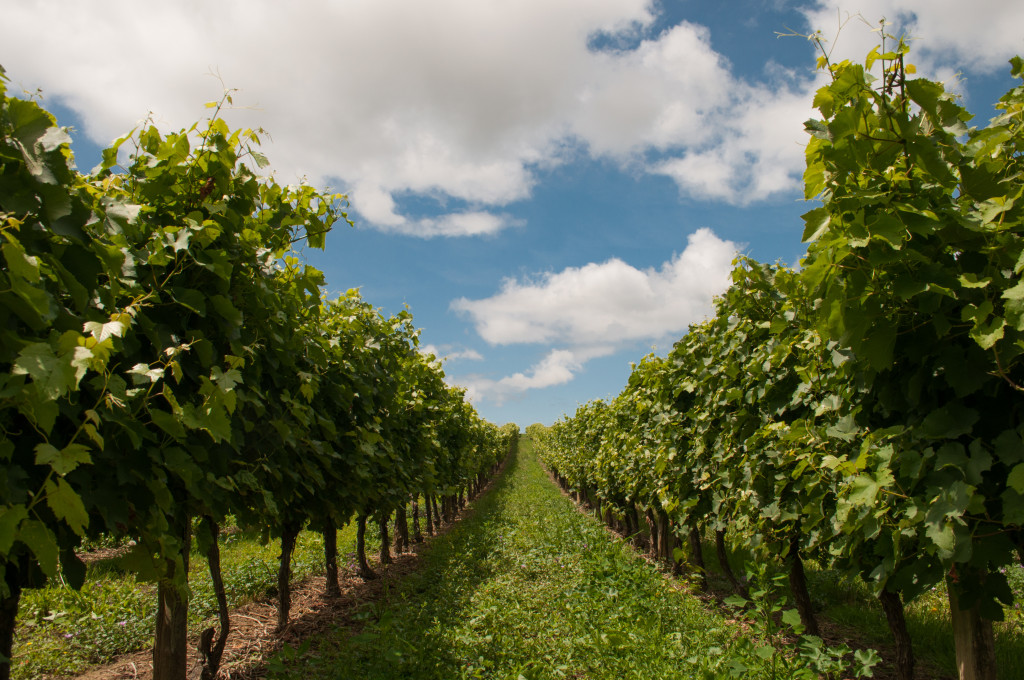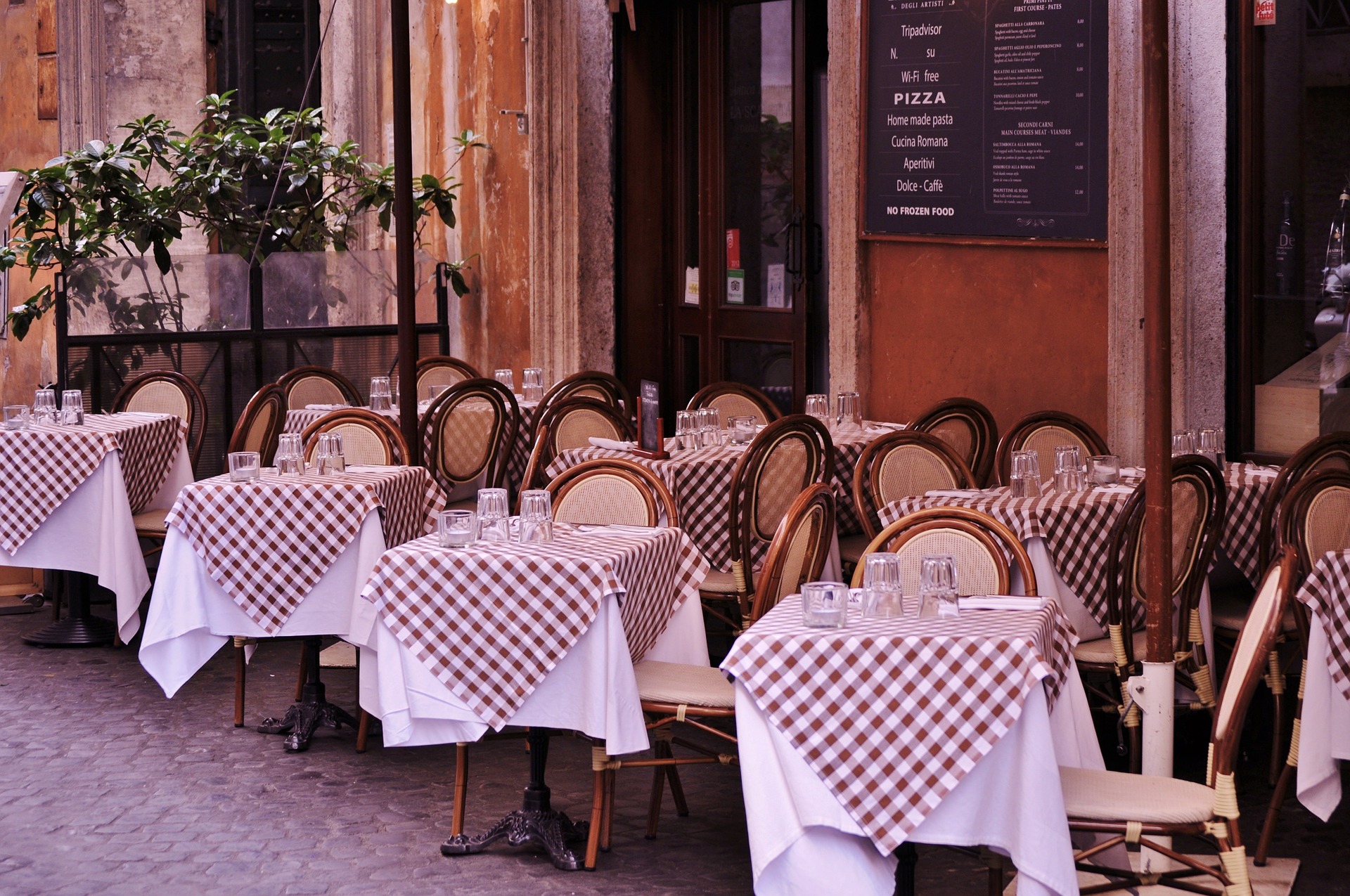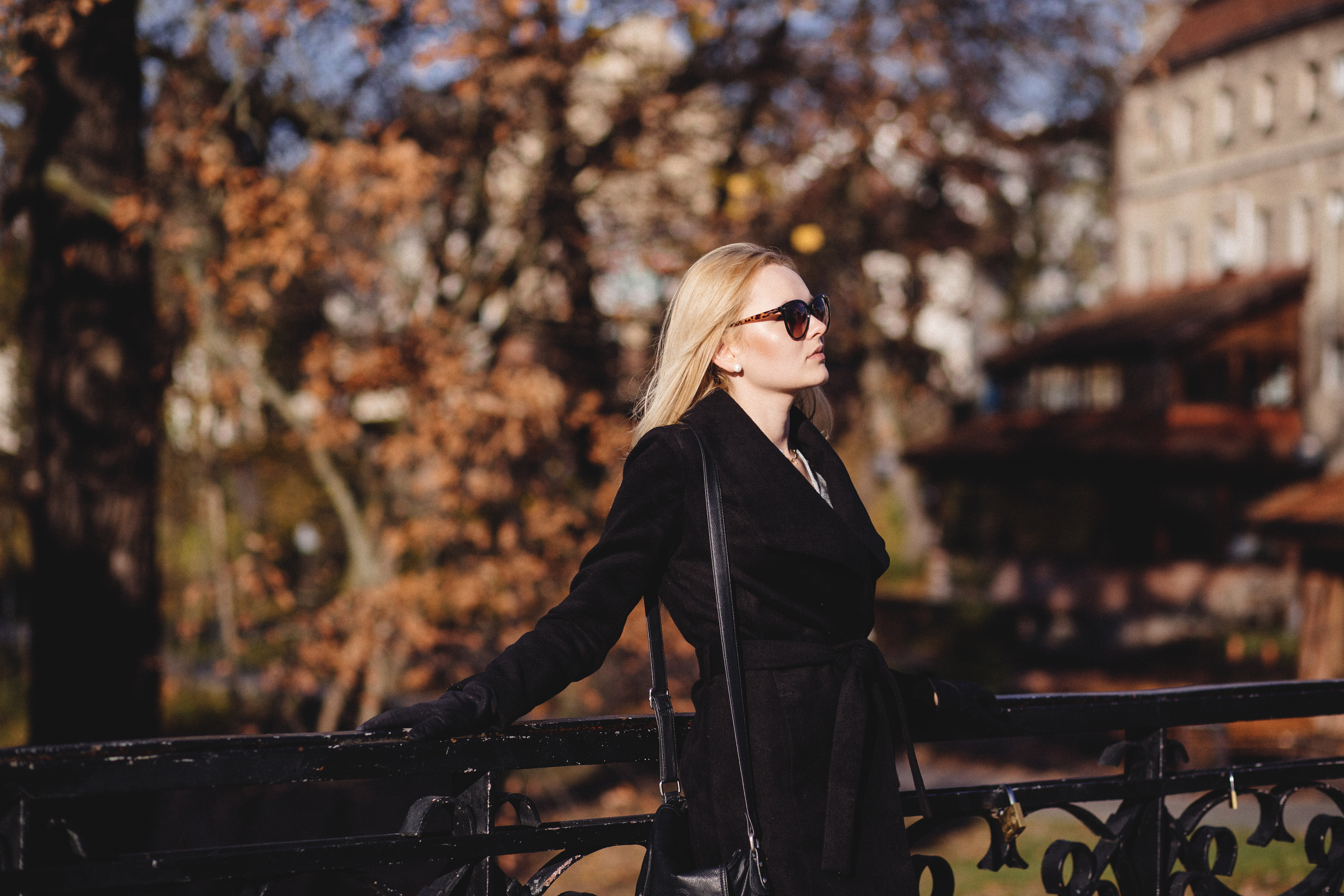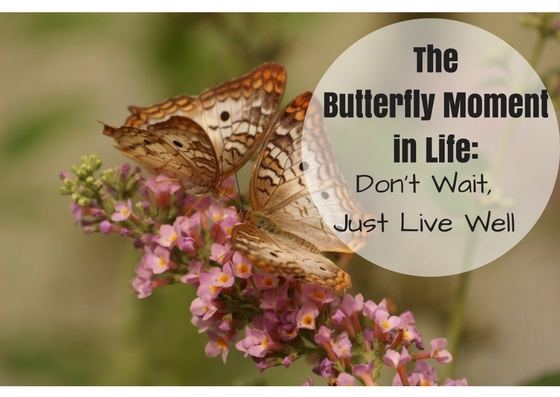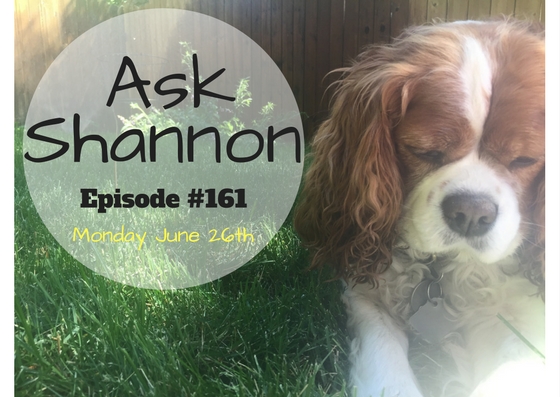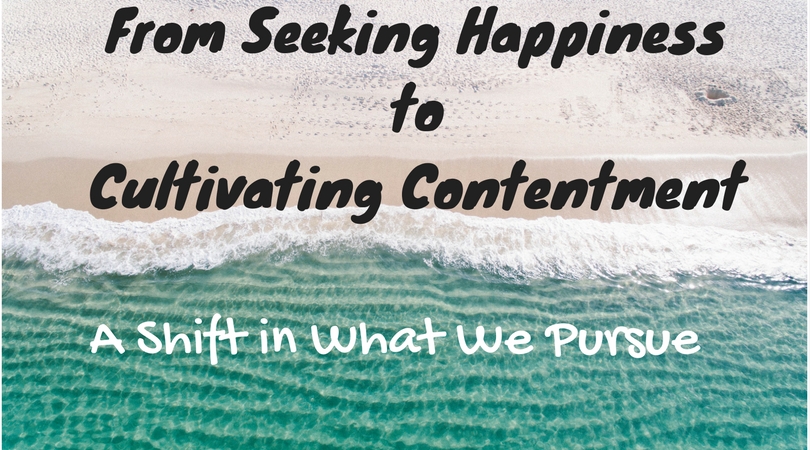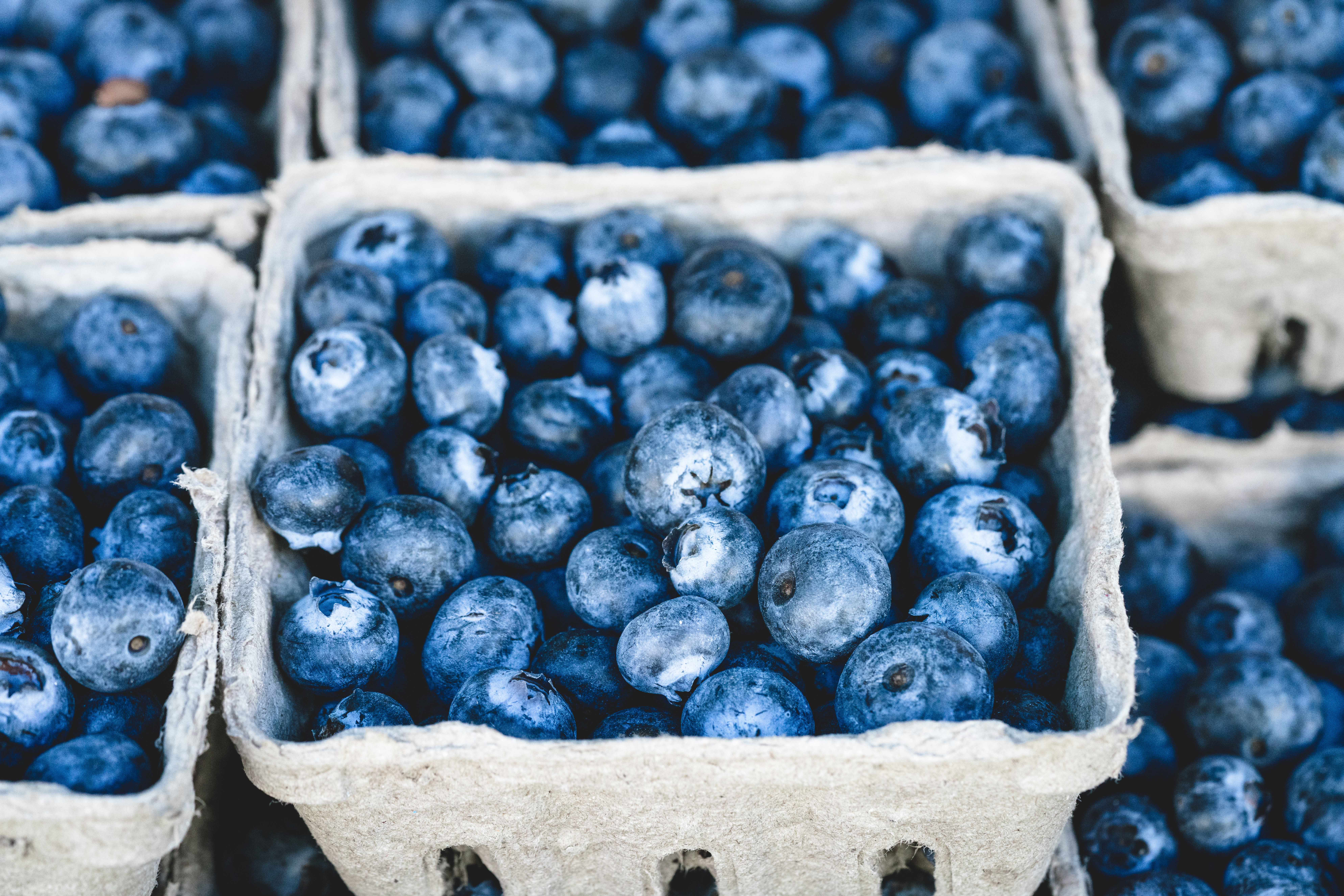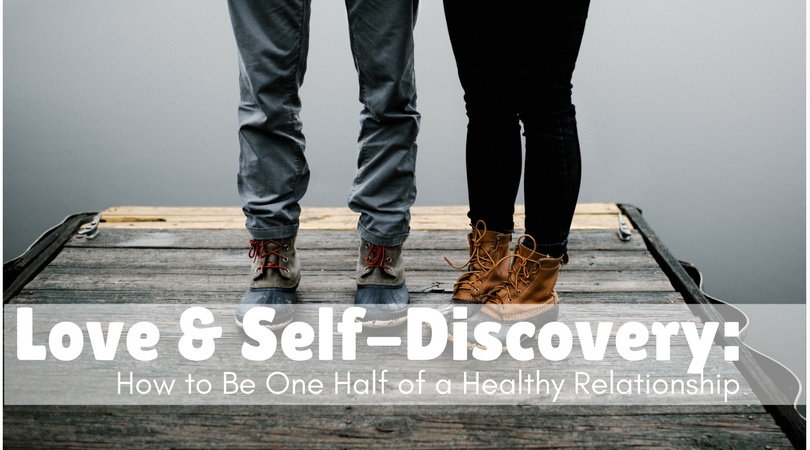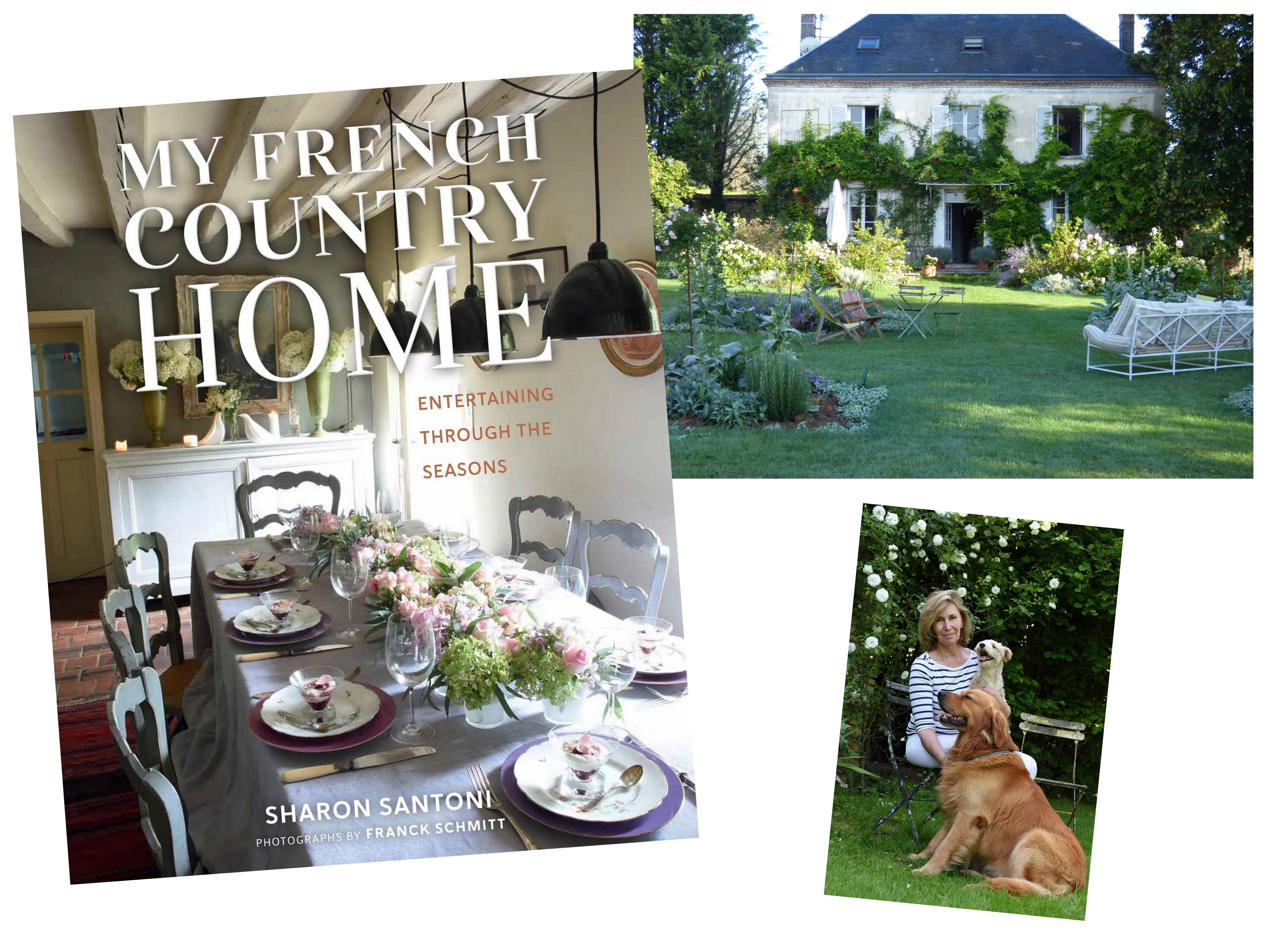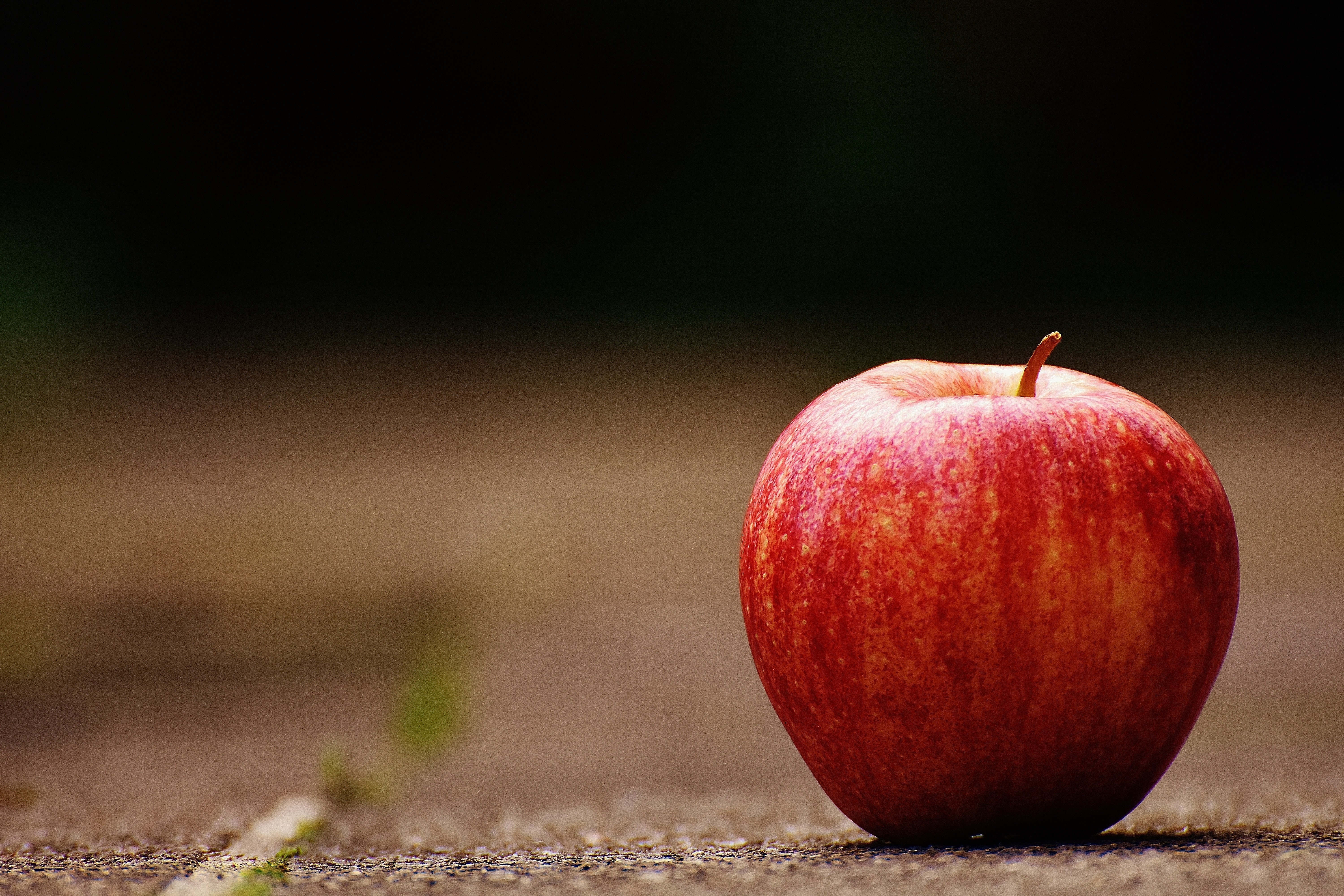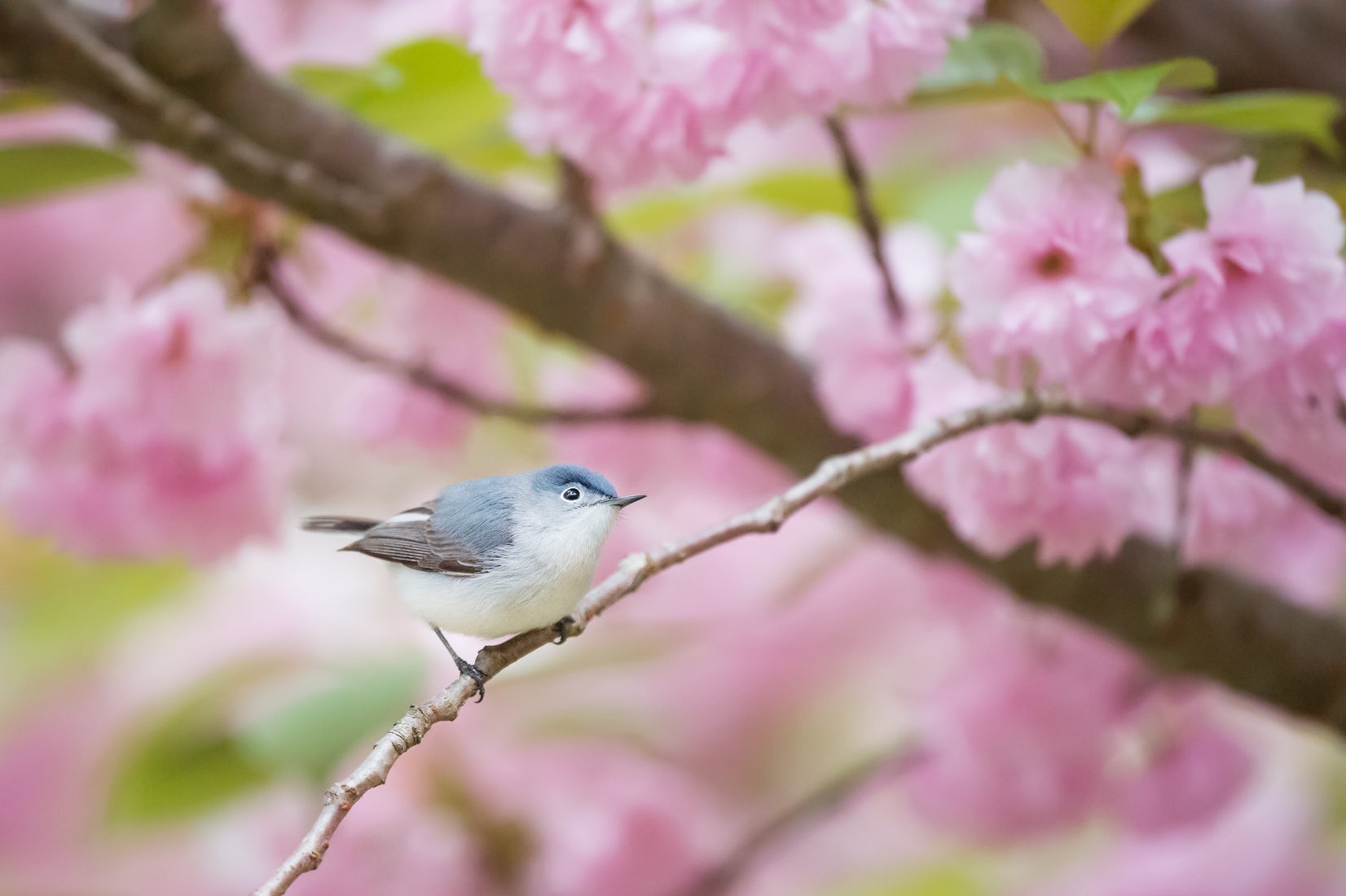 View the Top Episodes of the Podcast from Previous Years
:
~Top 5 Episodes of The Simple Sophisticate podcast
The Simple Sophisticate
podcast
here
~Check out TSLL's new Vodcast,
The Simply Luxurious Kitchen
Download the Episode
---
Mon, 18 December 2017
188: 18 Secrets & Lessons from the French Culture to Begin 2018
~The Simple Sophisticate, episode #188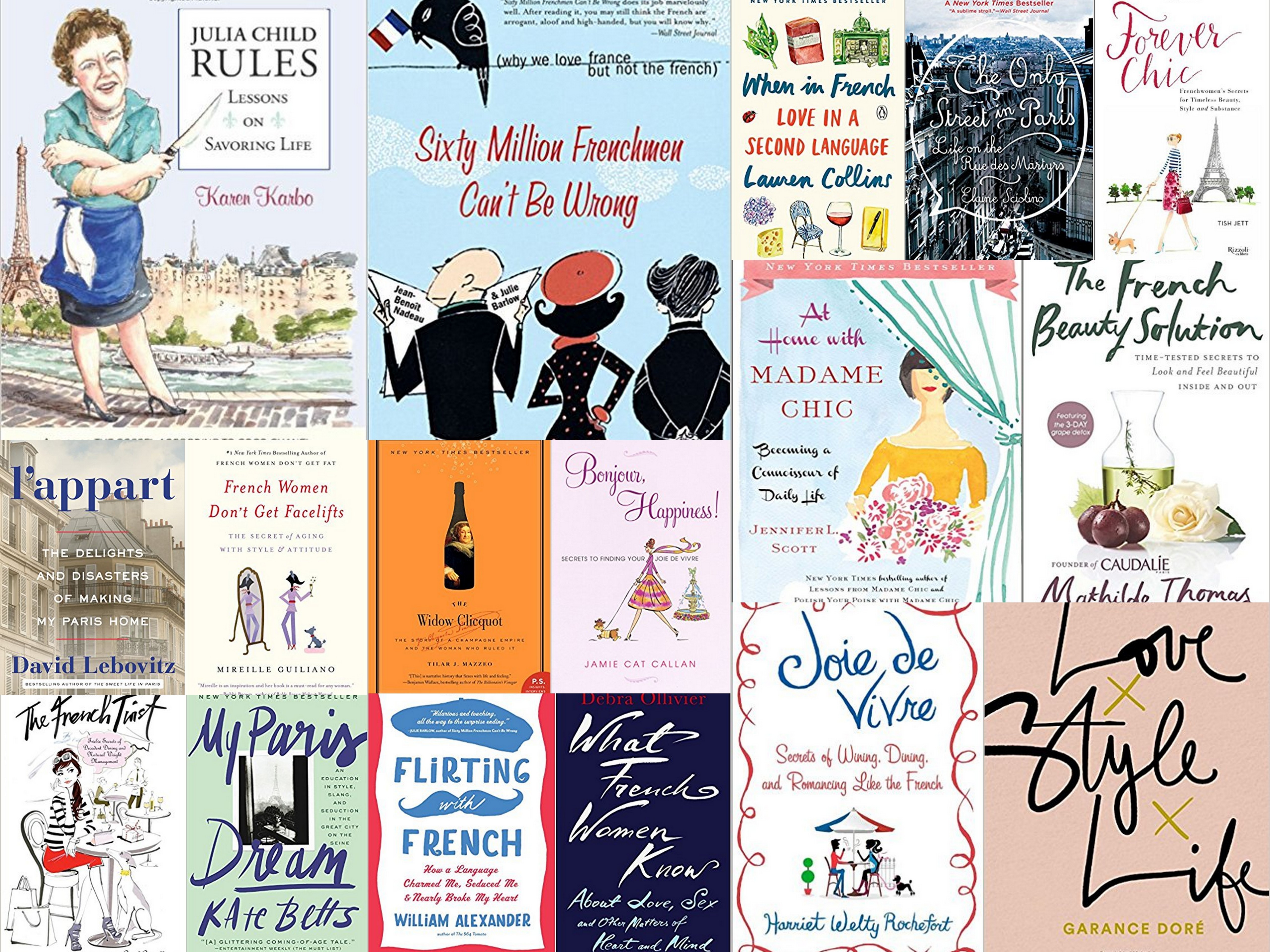 "But I love New Year's Day, because I can never get over the generosity of the fact that we all get a BRAND NEW YEAR, totally for FREE — with no dents, or dinks, or mistakes yet. It's the ultimate REFRESH button." —Elizabeth Gilbert
With 2018 just two weeks away, I am, as I am with each new years, inclined to be quite excited for a fresh start. No matter what the current year shared with me, surprised or delighted me with, the gift of a chance to improve is a priceless opportunity that only arrives once every 365 days. And so, I readily choose to seize it and apply what I have learned over the past 12 months and put it to practice, to improve upon who I reveal myself to be the previous year. As I look ahead to the new year with plans to finally get back to France since far too long ago (2013), I couldn't help but look to my collection of French living and culture books which I didn't fully realized is as plentiful as it turned out to be in my personal library (a sampling captured recently of many of my French themed books) for inspiration as to how to step forward into 2018.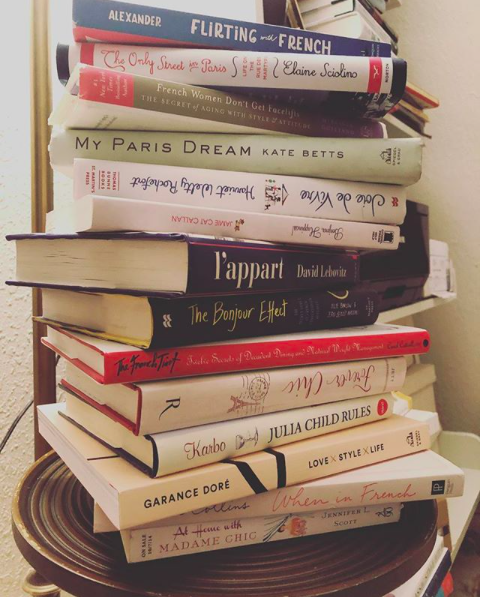 Below I've gathered 18 quotes of wisdom, insights and inspiration for beginning anew, renewed and brilliantly rested and ready to make 2018 the year we wish it to be.
You Know More Than You Realize
1."a quarter to a third of all English words come from French, and good thing; otherwise, learning this language would be even harder than it is." —William Alexander in
Flirting with French: How a Language Charmed Me, Seduced Me & Nearly Broke My Heart
Read Books Like You Need Them to Breathe
2. "France retains a reverence for the printed book. As independent bookstores crash and burn in the United States, the market here is healthier, largely thanks to government protections that treat the stores as national treasures . . . in France, booksellers —including Amazon —may not discount books more than 5 percent below the publisher's list price." —Elaine Sciolino in
The Only Street in Paris: Life on the Rue des Martyrs
The Gift of a Balanced Life is a Beautiful Life to Savor
3. "So here is a trilogy: food/movement/know thyself. Again, these are important elements in my life and also in the lives of French women who don't get fat (and perhaps do not want or need facelifts)." —Mireille Guiliano in
French Women Don't Get Facelifts: The Secret of Aging with Style & Attitude
Trust Your Journey, and As You Travel, Just Be Yourself
4. "'Seize the moment . . . pay attention to your life right now' . . . What I failed to see, sitting around the coffee table on those nights, was the possibility that I didn't have to keep looking for a family to belong to; I could create one of my own. I had conflated my deep need to belong to something bigger than myself with a more superficial need to fit in, to look and dress and act like others. But fitting in is not belonging. This seems so clear now, but at the time I didn't understand the difference. I was still floating between New York and Paris, at least in the sense that my identity was tied to both cities. I lived in New York and worked at a New Yorker's pace, but I couldn't let go of Paris —Paris, which had shaped me more deeply than college or even my Manhattan childhood. Returning to Paris felt as if I was reawakening some part of myself that had been asleep since I'd left." —Kate Betts in
My Paris Dream: An Education in Style, Slang and Seduction in the Great City on the Seine
On Style: Mix It Up
5. "Forget the 'total look.' Frenchwomen love to mix and match. Pascale Camart, womenswear buying manager for the Galeries Lafayette, told me that having designer labels next to ordinary ones on the same floor was 'on purpose. The Frenchwoman likes to put different things together.' The Parisienne, she says, doesn't buy evening dresses. She sticks with basics and then finds the one distinctive jacket or scarf or top that will make the ensemble a knockout." —Harriet Welty Rochefort in
Joie de Vivre: Secrets of Wining, Dining and Romancing Like the French
The Importance of Elevating the Everyday
6. " You don't go overboard, exhausting yourself over the holidays when you make every day an occasion for friendship and family, fun and celebration." —Jamie Cat Callan in
Bonjour, Happiness: Secrets to Finding Your Joie de Vivre
Choose Quality in Your Food and in Your Life to Elevate the Experience
7. "Édith Piaf famously sang,
Non, je ne regrette rien
('No, I regret nothing'). Although I have my share of regrets, using good chocolate to make a soufflé is never one of them." —David Lebovitz in
L'Appart: The Delights and Disasters of Making My Paris Home
Let Your Body Tell You What It Needs and Listen
8. "She knows exactly what she has 'a taste' for, and once she's had enough, that's it. She eats what she wants, when she wants it, until she is satisfied. Food is not a moral or emotional issue for her. She does not describe foods as good or bad; to her they are neutral, just food." —Carol Cottrill in
The French Twist: Twelve Secrets of Decadent Dining and Natural Weight Management
The Essence of Real Beauty Goes Beyond the Surface
9. "Style without substance is unacceptable, largely because it's boring, one-dimensional. In France, it's inadmissible to provoke ennui. Real style is built upon a solid foundation of informed intelligence, quick wit, and an impressive panopoly of culture references. One must hold her own in a lively conversation. The essence of beauty is to continue educating oneself and constantly to learn something new. Simply put: these are the keys to eternal youth." Tish Jett in
Forever Chic: Frenchwomen's Secrets for Timeless Beauty, Style and Substance
Keep Persevering to Create More 'Luck' in Your Life
10. "Persevering is often not simply a matter of working hard and refusing to quit; often, by trying again, failing again, and failing better, we inadvertently place ourselves in the way of luck. Yet another reason to keep on keeping on." —Karen Karbo in
Julia Child Rules: Lessons on Savoring Life
Cooking Need Not Be Complicated & Thus an Necessary Element of Socializing Well in Everyday Life
11. "Yes, Parisians have more fun when they go out. But they're also ten times less likely to eat out. And in Paris, there's no ordering in —you cook. It's simple cooking, really: You can have five friends over, create a fast, delicious pasta with zucchini and mint. Or you just buy cheese, figs, wine and call it a night." — Garance Doré in
Love, Style, Life
Opening Your World to Other Languages & Cultures Deepens Appreciation and Perspective
12. "Linguists call America 'the graveyard of languages' because of its singular ability to take in millions of immigrants and extinguish their native languages in a few generations. A study of thirty-five nations found that 'in no other country . . . did the rate of the mother tongue shift toward (English) monolingualism approach the radity of that found in the United States.' Immigrants to America lose languages quickly; natives of America fail to acquire them. Only 18 percent of American schoolchildren are enrolled in foreign language courses, while 94 percent of European high-school students are studying English." —Lauren Collins in
When in French: Love in a Second Language
Incorporate the Arts into Your Life
13. "As often as you can, take an evening off and seek out the arts. Attend the ballet, visit an art show at your local coffee shop, go see an independent theatre, attend a symphony performance or a rock concern. These moments are often too few and far between, especially when family and work life seem to always come first. Indulging in the pleasure of the arts feels decadent and is a magnificent way to recharge your soul. Purchase your tickets in advance. Knowing that you are going to attend the ballet in three weeks gives you something delightful to look forward to." — Jennifer L. Scott in
At Home with Madame Chic
Luck is Hard Earned
14. "In truth, her luck was not yet finished. Not even close. These two daring shipments were to make her one of the most famous women in Europe and her wine one of the most highly prized commodities of the nineteenth century. As Louis told her, it was a succes born out of 'your judicious manner of operating, your excellent wine, and the marvelous similarity of your ideas, which produced the most splendid unity and action and execution — we did it well, and I give a million thanks to the bounty of the divine Providence who saw fit to make me one of his instrument in your future well-being . . . certainly you merit all the glory possible after your misfortunes, your perseverance, and your obvious talents.'" —Tilar J. Mazzeo in
The Widow Clicquot: The Story of a Champagne Empire and the Woman Who Ruled It
On What Is Worth Appreciating and Savoring
15. "The weight of history means that the French don't wipe the slate clean to make way for progress the way Americans do. Because of their centuries-old attachment to the land, restriction is their second nature, not expansion. The French have completely different ideas about what's public and what's private, and those ideas influence how they think about money, morality, eating, manners, conversation, and even political accountability. The French glorify what's elevated and grand, not what's common and accessible. They value form as much as content. And finally, they created many of their instituions to try to deal with the after-affects of two major wars. These factors don't add up to a neat picture that diametrically opposes French and Anglo-Americans. They just explain a lot about why the French think the way they do. Unless Americans recognize these differences, they will never understand the French." —Jean-Benoît Nadeau & Julie Barlow in
Sixty Million Frenchmen Can't Be Wrong: Why We Love France, but Not the French
Stop and Nourish Your Body & Mind Daily
16. "No matter how fraught our workload, we stop and have a proper meal. It helps us calm our brains and bodies, and we know we will work more efficiently afterward." —Mathilde Thomas in
The French Beauty Solution: Time-Tested Secrets to Look and Feel Beautiful Inside and Out
The Importance of Quality Living for the Individual Living It, Not for Outward Applause
17. "Ambition—another virtue that becomes a vice when taken too seriously. Time is not money for the French. It's an ephemeral currency and should be spent doing the things that make life worth living. Remember, the French woman might have an acute sense of breveity of time and the immediacy of pleasure; that said, she also has a strong predilection to enjoy not only the finer things in life but the things that make life fine." —Debra Ollivier in
What French Women Know: About Love, Sex and Other Matters of the Heart and Mind
Let Your Dreams Lead the Way and Never Stop Striving Forward
18. "Willa Carter believed that if you have a wish for something from a young age and you nourish it, if you continually make an effort to nurture this wish and stay connected to this dream, then you will live a fulfilled life. If you believe in something, it invests everything you do with meaning. Paris has always stayed with me, close to me, and I've continually felt nourished by it." —Kate Betts in
My Paris Dream: An Education in Style, Slang, and Seduction in the Great City on the Seine
At the core of living well is appreciating the value of now and tempering longings and future hopes so that we are soley living in the future. Our lives are indeed right now. Just for a moment, examine where you were in your life one year ago today, now five years ago, now 10. Could you have precisely known where you would be when looking toward the future as your younger self? The future is exciting, but as many of the sage words remind, it is often the simple, the patient and present that make life truly fulfilling. Thank you for stopping by, and remember to stop by next Monday when the Top Episodes of 2017 will be shared. A new episode will return on Monday January 1st with Francophile author Jamie Cat Callan (her new book
Parisian Charm School: French Secrets for Cultivating Love, Joy and that Certain je ne sais quoi
will be released on January 2, 2018) as well as an excited giveaway for listeners and readers (hint: it is something for your kitchen).
~Tune in to French-Living inspired posts/episodes from the Archives:
~#4:
10 Ways to Unearth Your Inner Francophile
~#23:
The French Way: How to Create a Luxurious Everyday Life
~#32:
The Francophile Style Guide: The 14 Essentials
~#96:
Everyday Living in France - My Interview with Sharon Santoni
~#127:
20 Ways to Live Like a Parisienne
~#144:
20 Ways to Incorporate Your Love for the French Culture into Your Everyday
~#151:
10 Style Tips to Embrace the French Woman's Approach to Effortless Chic
~#155:
6 Life Lessons for Living Well from Julia Child
~#167:
My Good Life in France: Author Janine Marsh
~#168:
Everyday Living with Author & Blogger Sharon Santoni
~#169:
Understanding the French Culture: My Interview with Géraldine Lepere of Comme une Française
~#182:
David Leibovitz Talks About Making Paris His Home
~Check out the new addition to TSLL destination:
The Simply Luxurious Kitchen
. Have a look at the pilot episode below and learn more about this new venture into vodcasting in which we will focus on "Seasonal fare to elevate the everyday meal"
here
.
Petit Plaisir: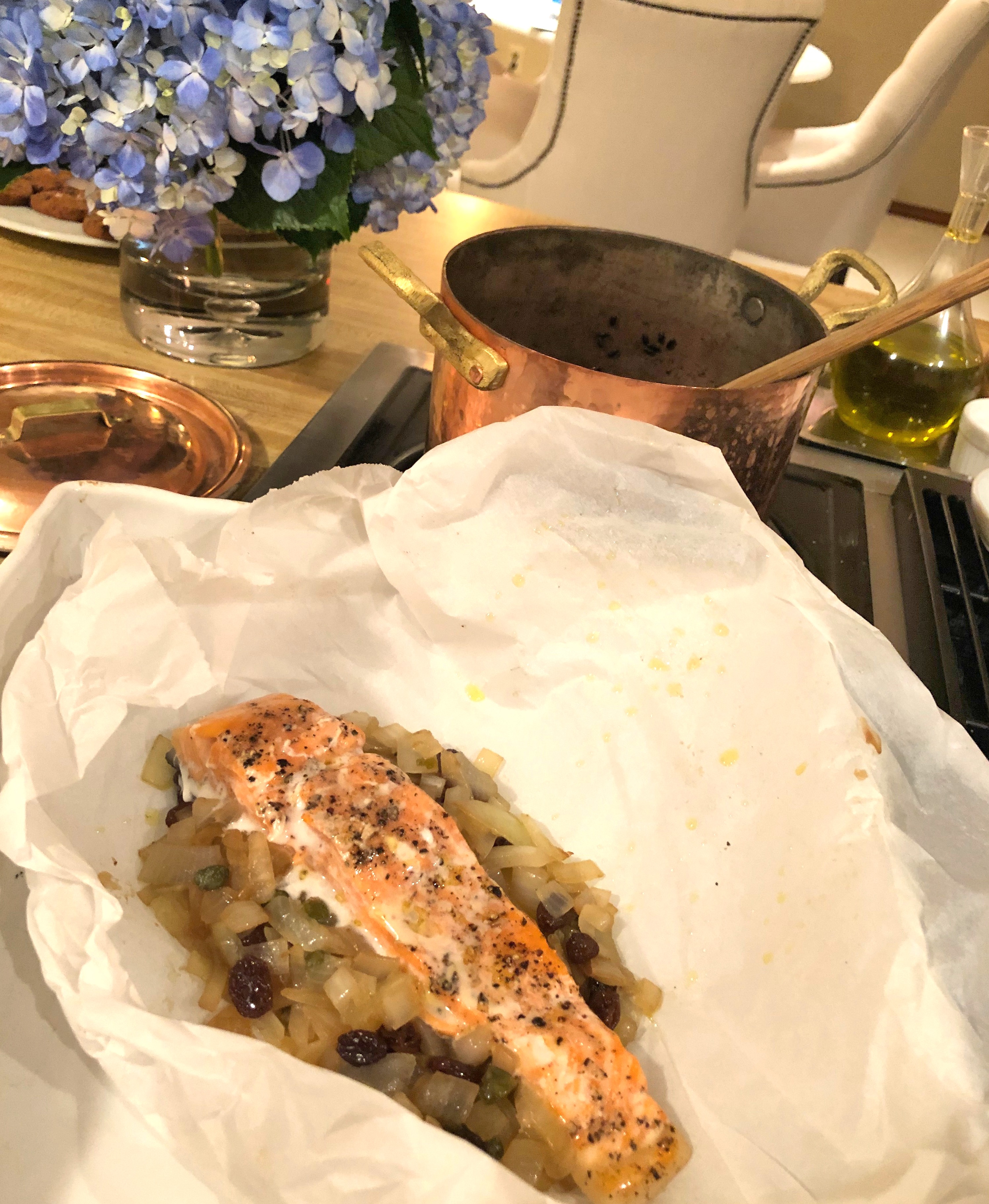 Sponsors for today's episode:
Birchbox

use code sophisticate to save 20% off all gift subscriptions through 12/25

Vincero Watches

use the promo code SIMPLE to save 15% on your order
---