Sun, 15 July 2018
217: French Trip Travel Musings, Part Trois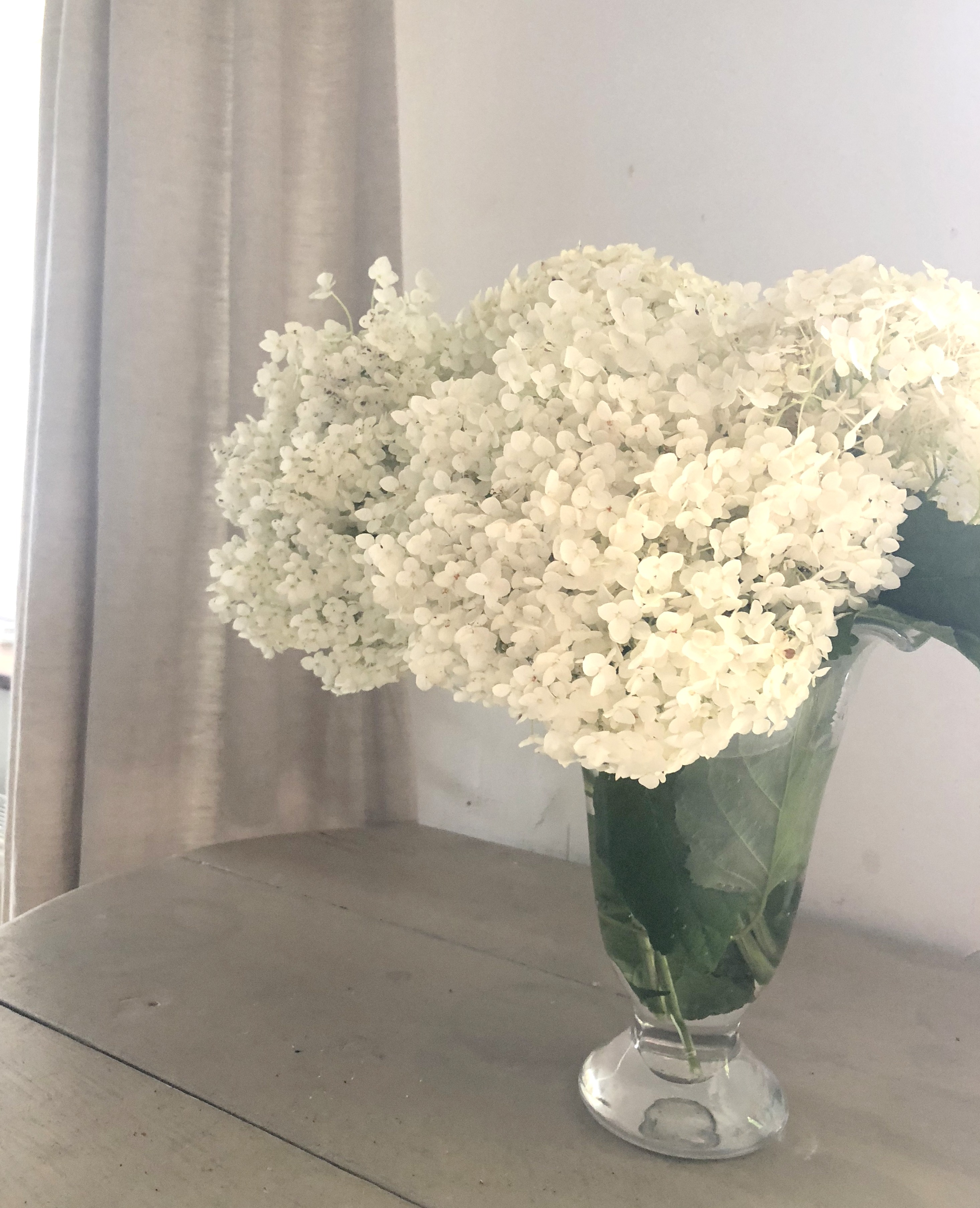 The final episode taped in France during my travels shares a few memorable moments I had the opportunity experience, and as I had the opportunity to stay at author, blogger and photographer Sharon Santoni's home in France, I wanted to share a few images from the cottage I called home for a few days in northern France.
~The Simple Sophisticate, episode #217
~Dining at La Couronne
(the location where Julia Child enjoyed her first French meal in 1949). Check out more images in
my IG Highlights - FranceTripP2
I look forward to writing detailed posts on all that I experienced during my month long trip in France this summer. Look for a majority of the posts to be shared during TSLL's annual French Week which begins on Sunday August 12th; however, a few will be posted prior to this date as I have an abundance of content. TSLL will be taking a week off to settle back into my life in Bend beginning today and resuming with a brand new episode of the podcast and the regular weekly post schedule on Monday July 23rd. ~Catch up on all of my
#TSLLFrance2018 moments on Instagram
(and be sure to check the Highlights as well).
~Listen to the previous episodes from France below
:
~episode #216, French Trip Travel Musings, Part Deux
~episode #215, French Trip Travel Musings, Part Une - Why Not . . . Make the Effort?
Petit Plaisir:
~Fresh goat cheese drizzled lightly with fresh, high quality olive oil, paired with a fresh baguette to be enjoyed after the entrée course of a meal. Below enjoy a few images from Sharon Santoni's cottage where I stayed over the past weekend. Sharon will be sharing tips about her approach to decor as well as details about the many tours she gives throughout France when TSLL's annual French Week takes place beginning August 12th.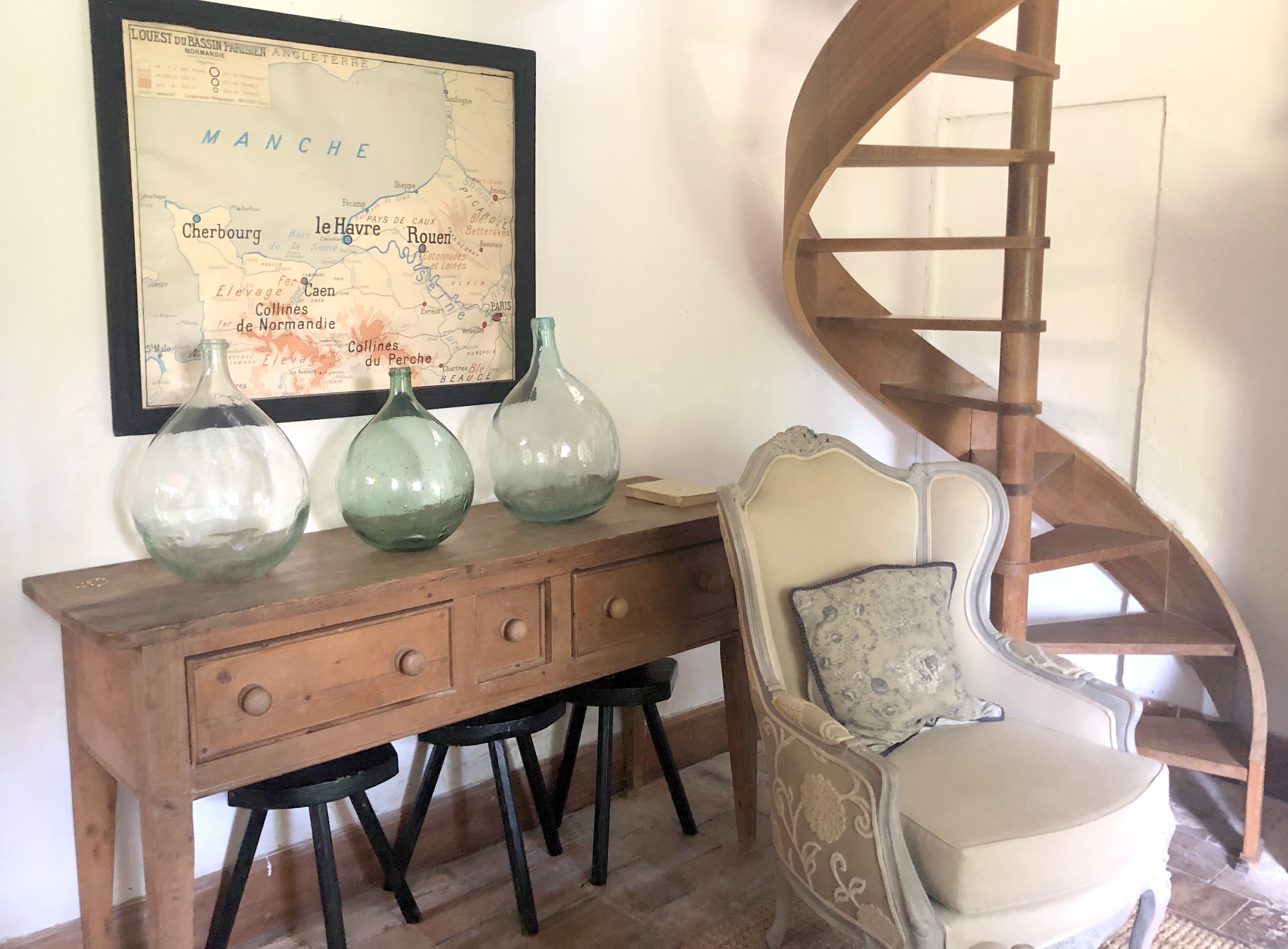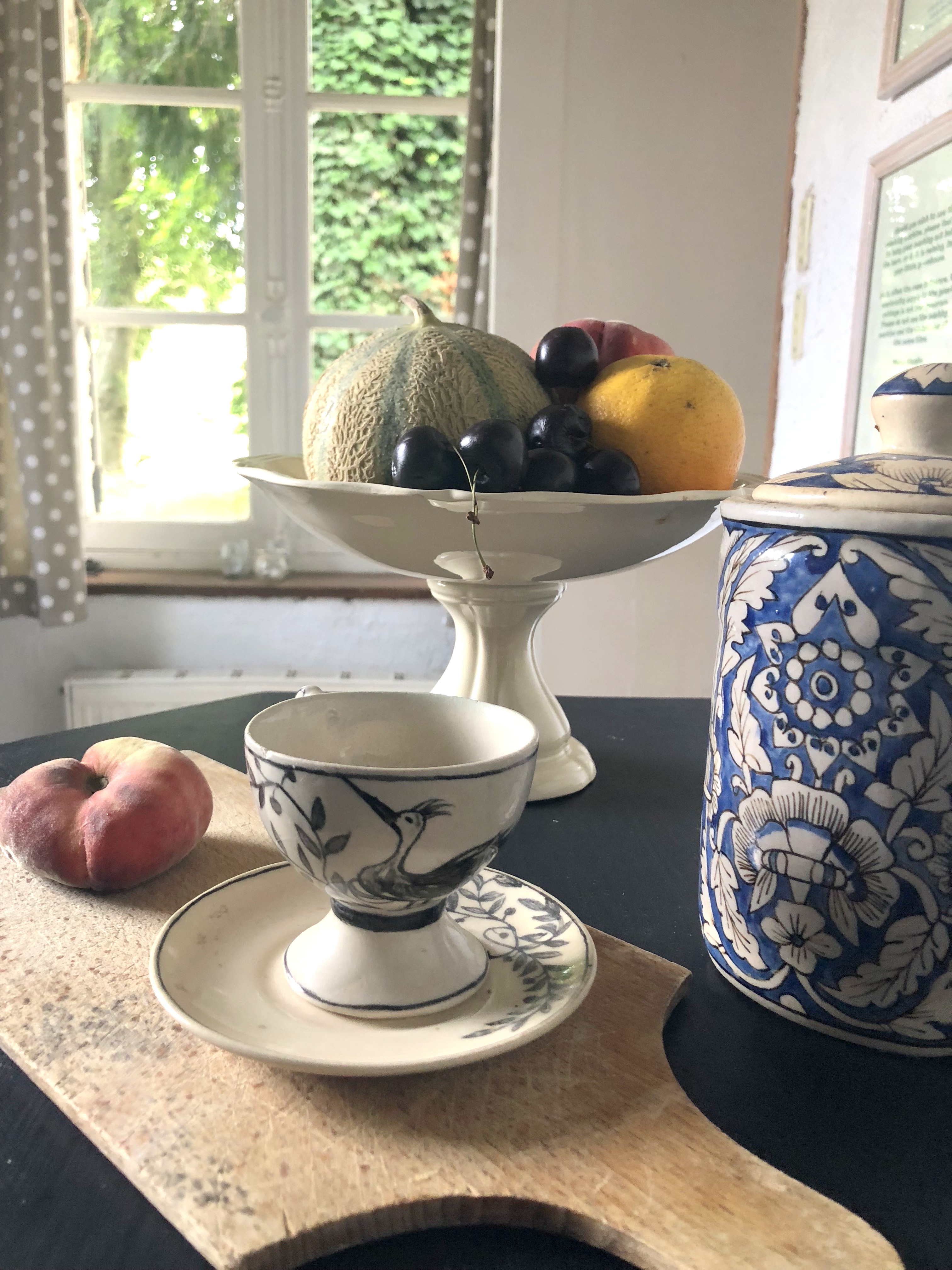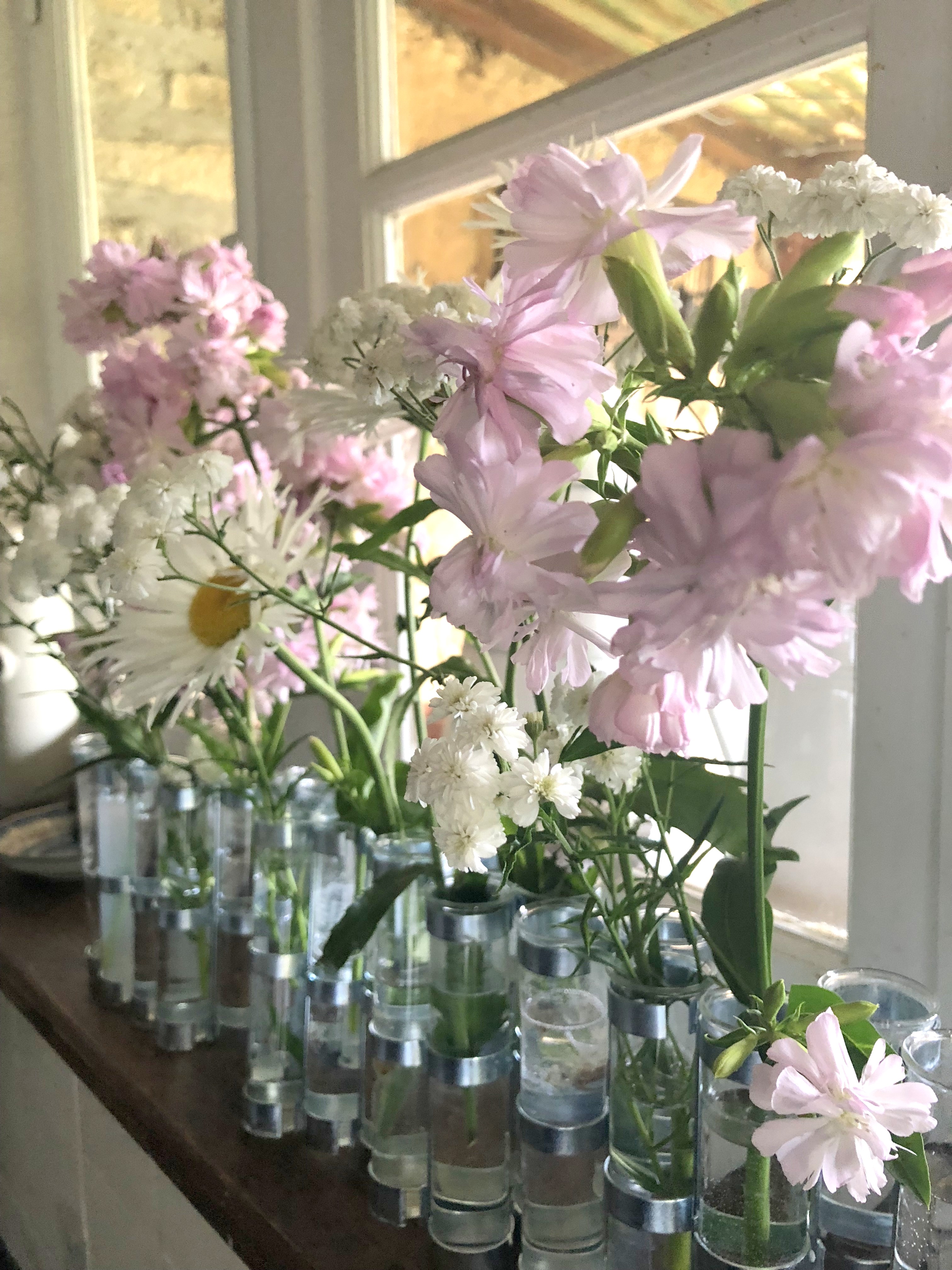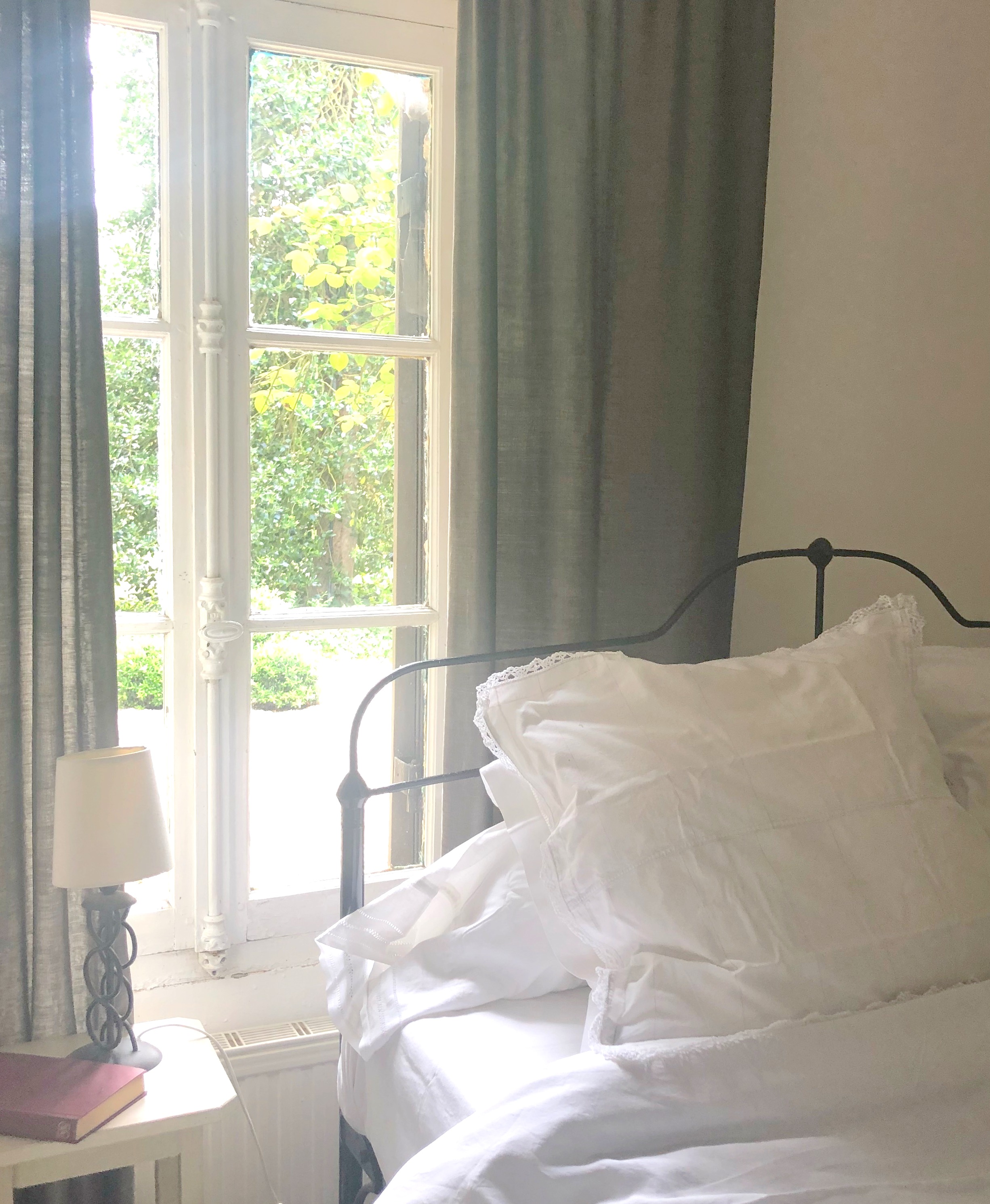 ---
Sun, 8 July 2018
216: French Trip Travel Musings, Part Deux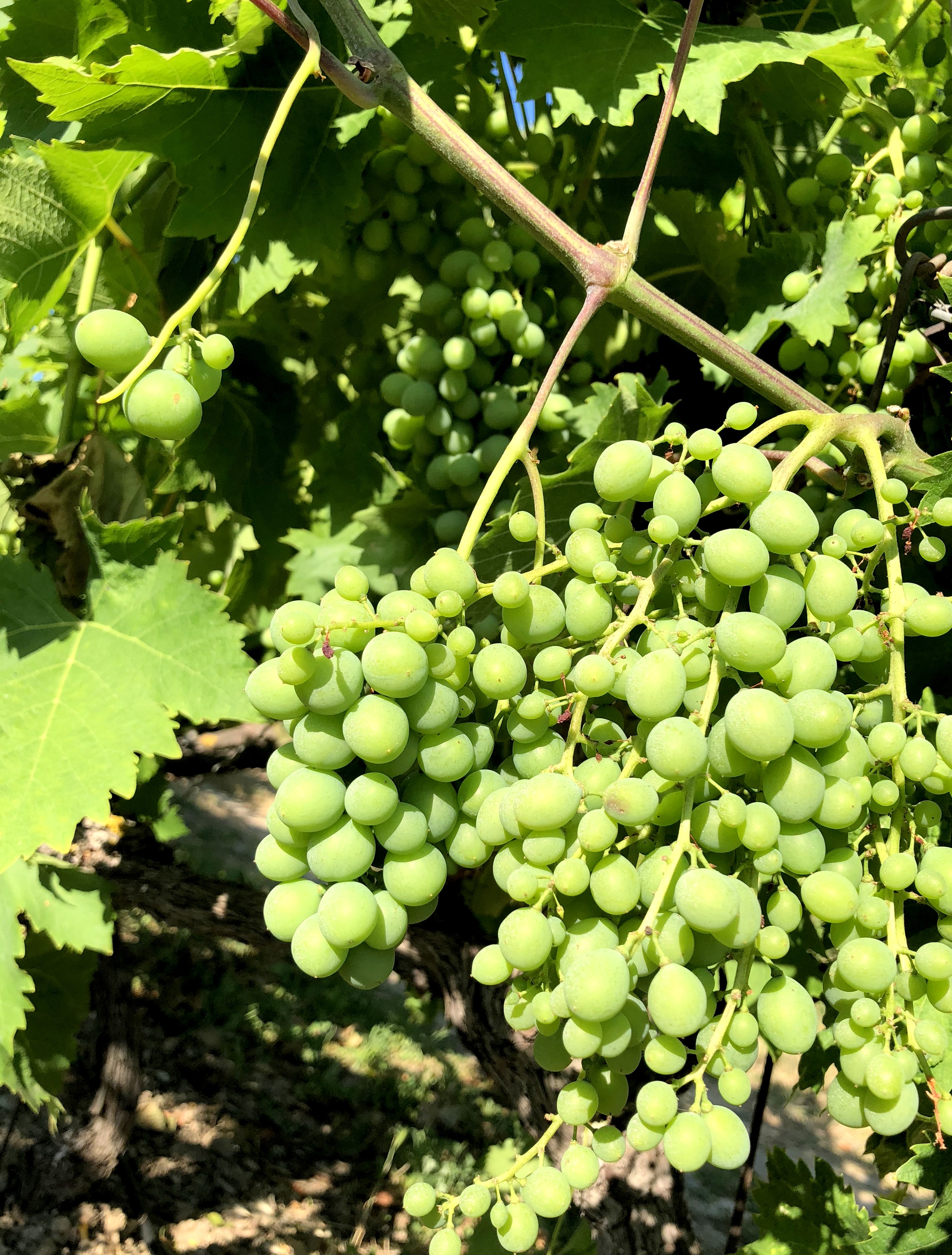 As my travels continue in France, Part Deux of the travel musings-themed episodes is shared today as I recorded the episode while walking in the country amongst vineyards, olive trees and under the brilliant blue sky of Gordes, Provence. Be sure to tune in as I talk about topics that have been on my mind these past few weeks. Some have to do with travel and some have to do with everyday life and how to elevate it. I also share a few upcoming posts that I will be sharing in the coming weeks and months inspired by the trip. Below are specific topics and links to deepen the discussion. Thank you for tuning in and have a great week. Bonne journée! ~Follow TSLL on Instagram (@thesimplyluxuriouslife)
~The Simple Sophisticate, episode #216
~Traveling Alone
~3rd Annual TSLL French Week - Sunday August 12-19, 2018
~How to Create a Healthy Approach to Staying Abreast of the News, episode #187 ~How to Create an All-Around Healthy Life, episode #208 ~Daily Simple Luxuries (to enjoy while traveling or at home in our everyday lives)
~Listen and Catch Up! French Trip Travel Musings, Part One, episode #215 BELOW: images captured like walking and talking (taping episode #216 on July 7, 2018) just outside of Gordes, France.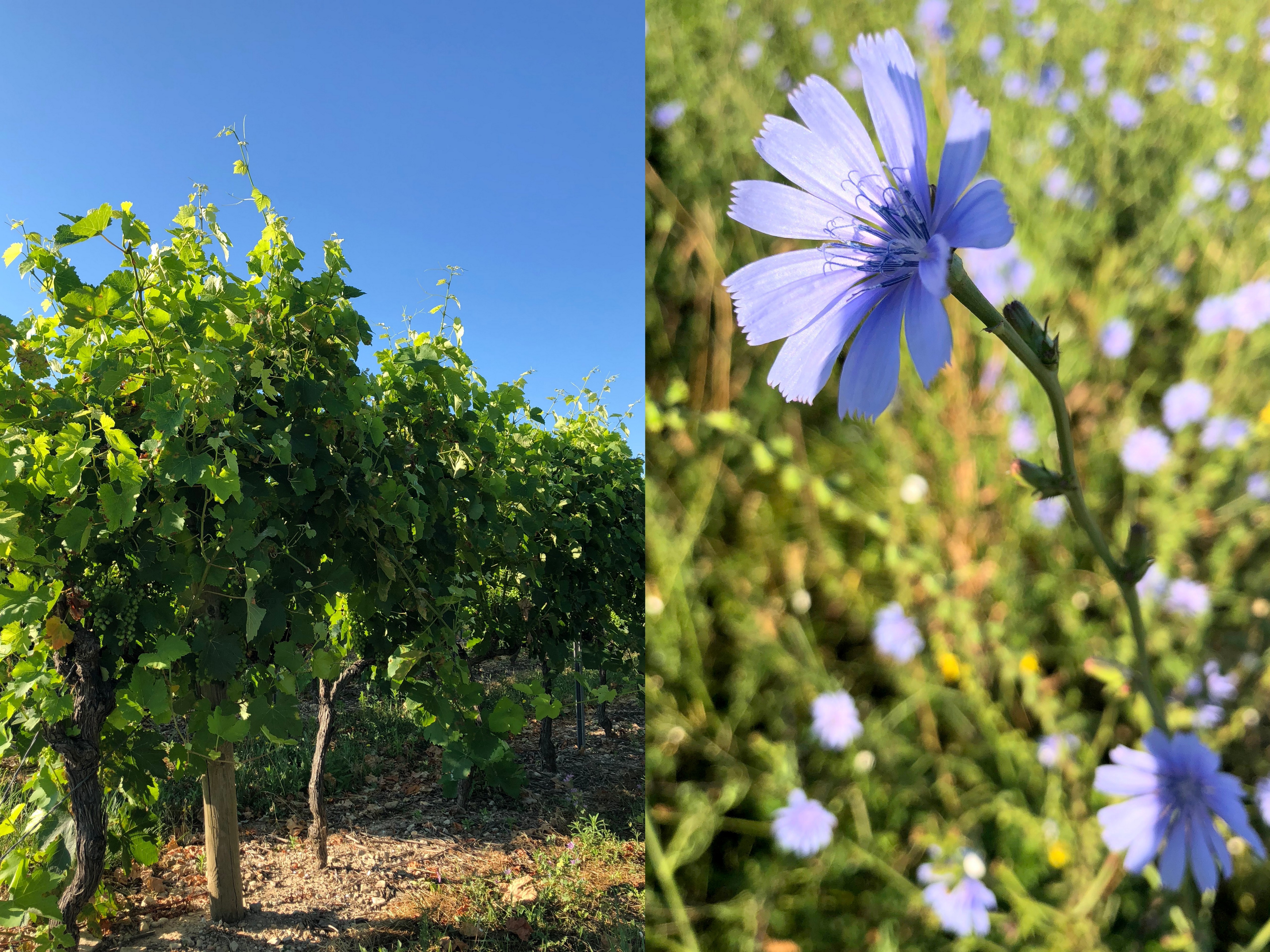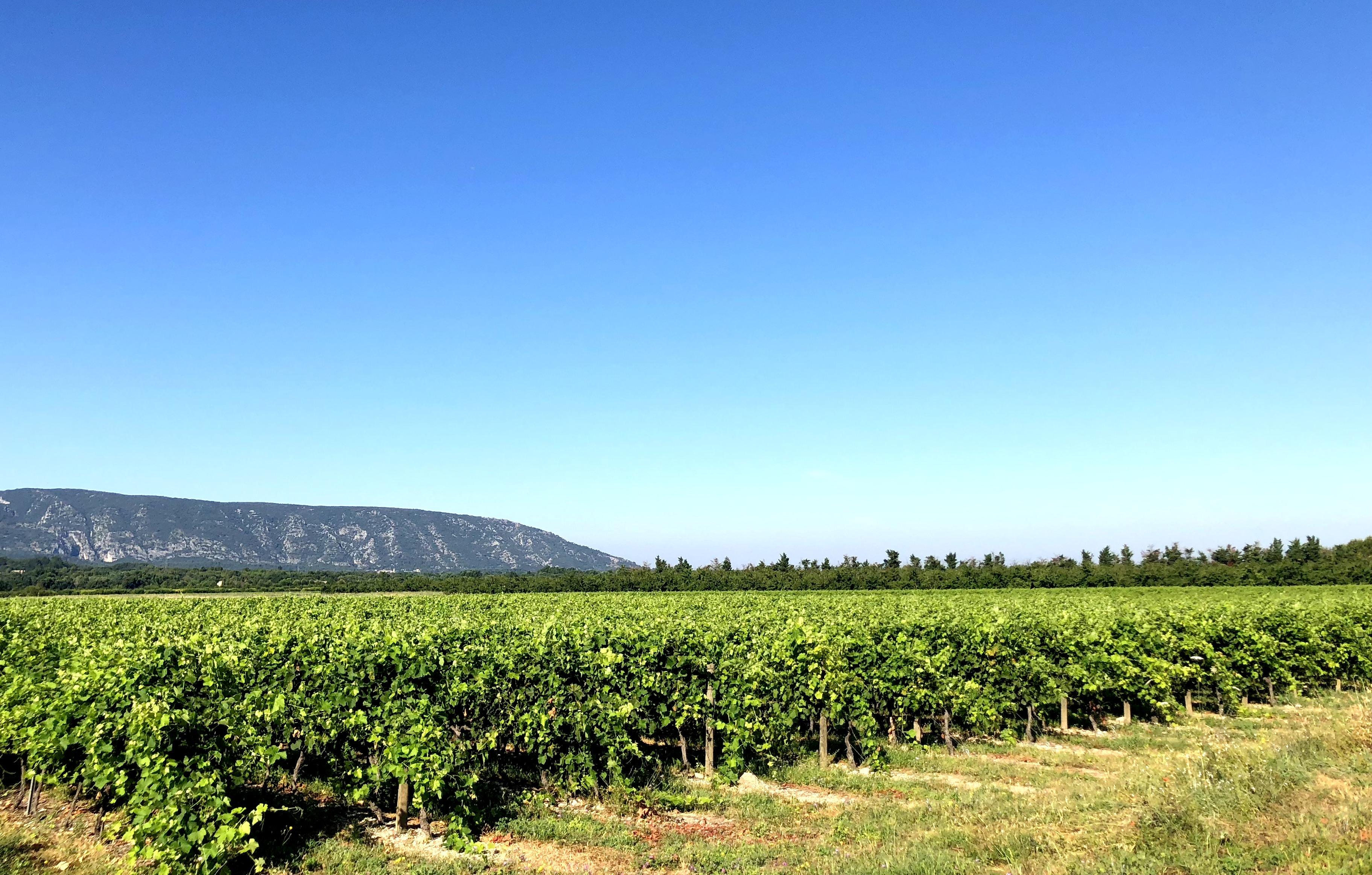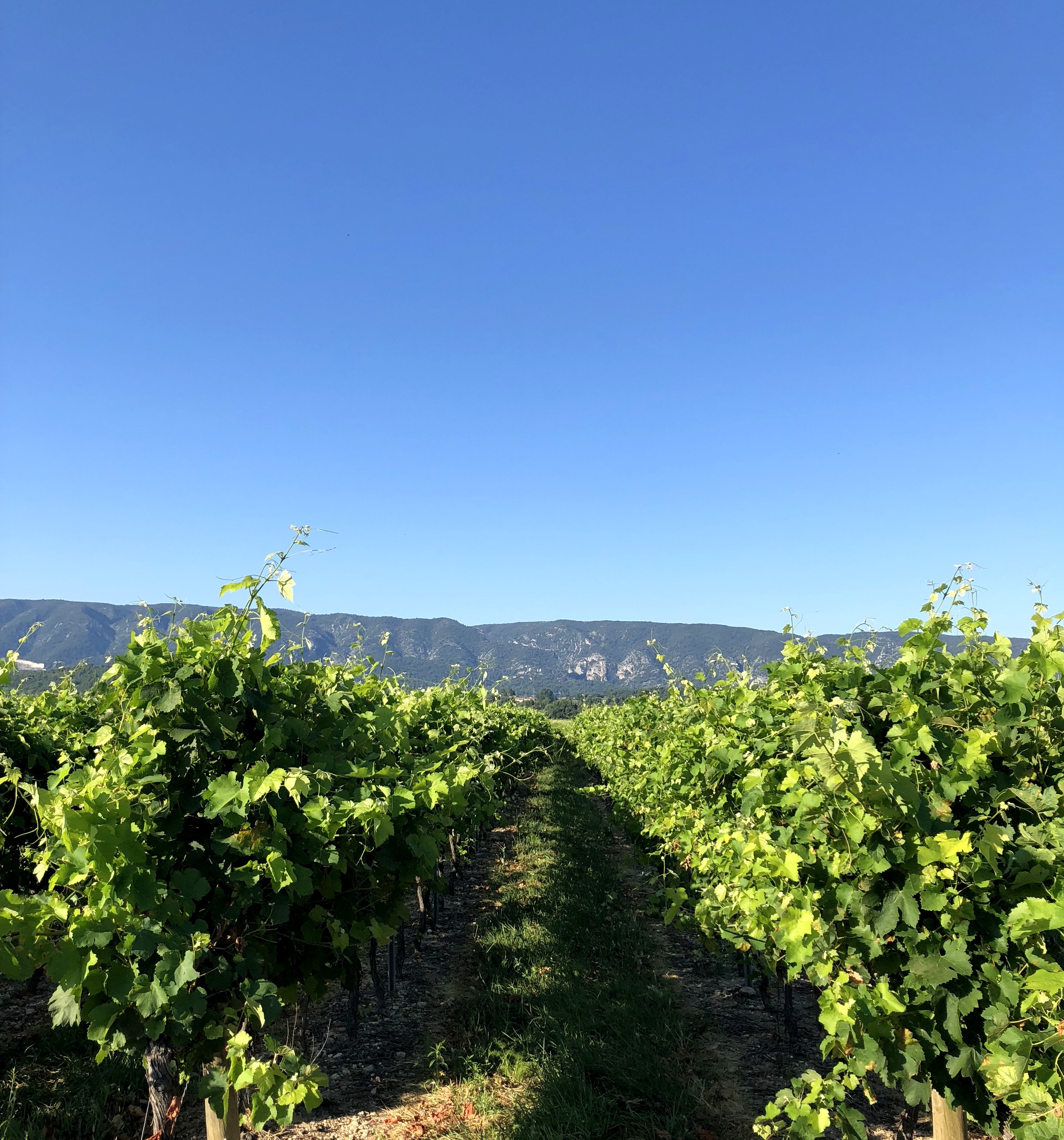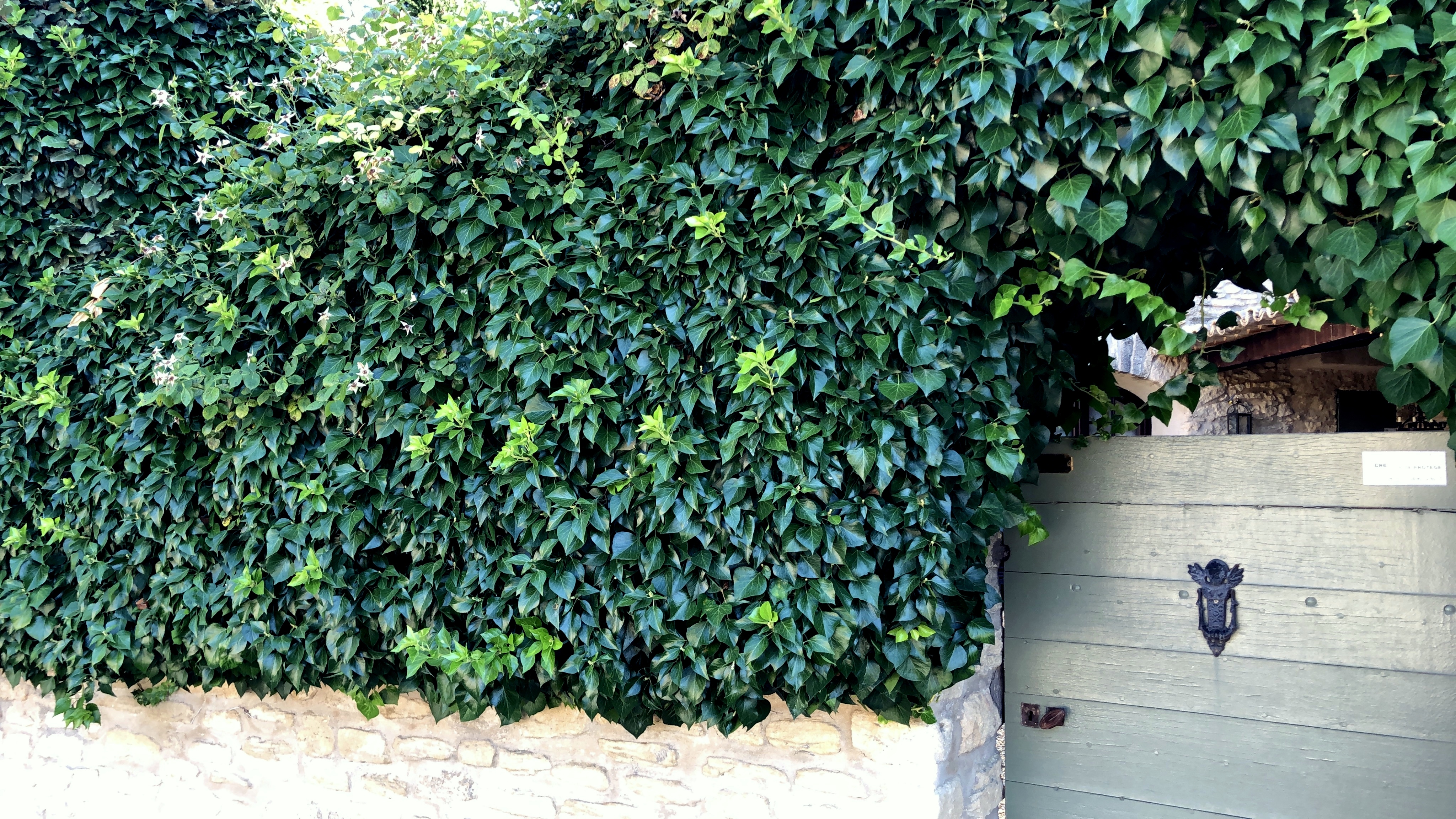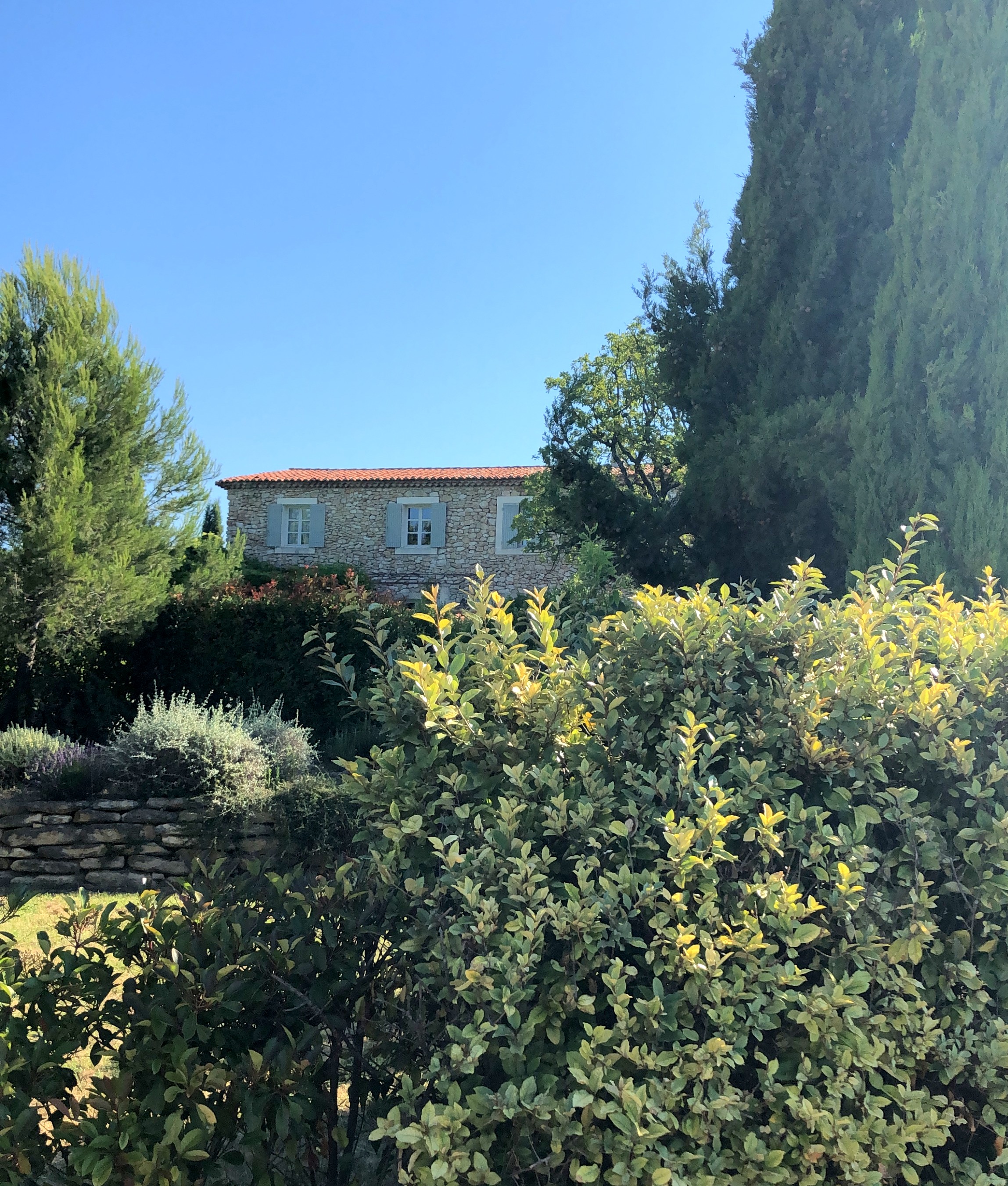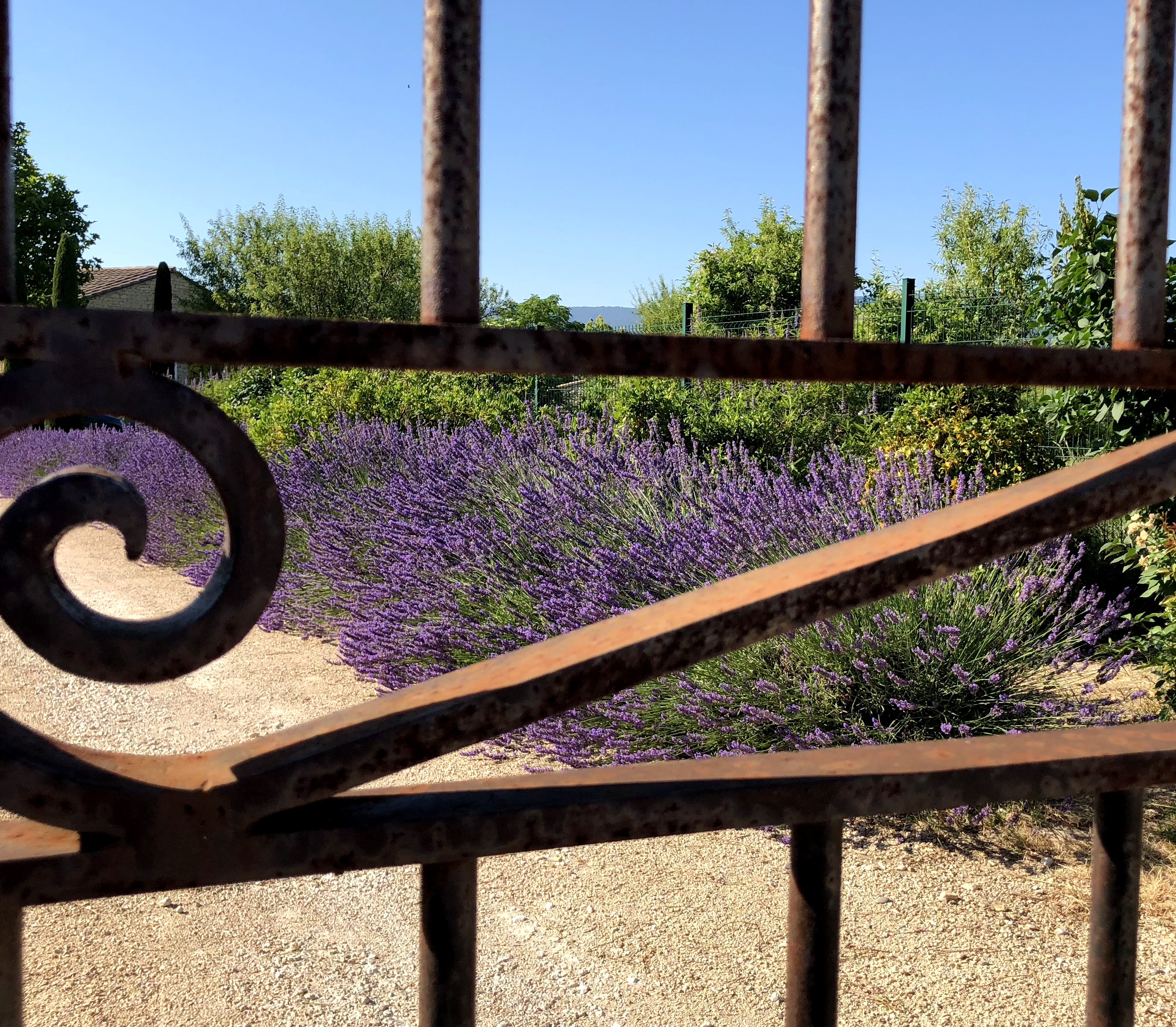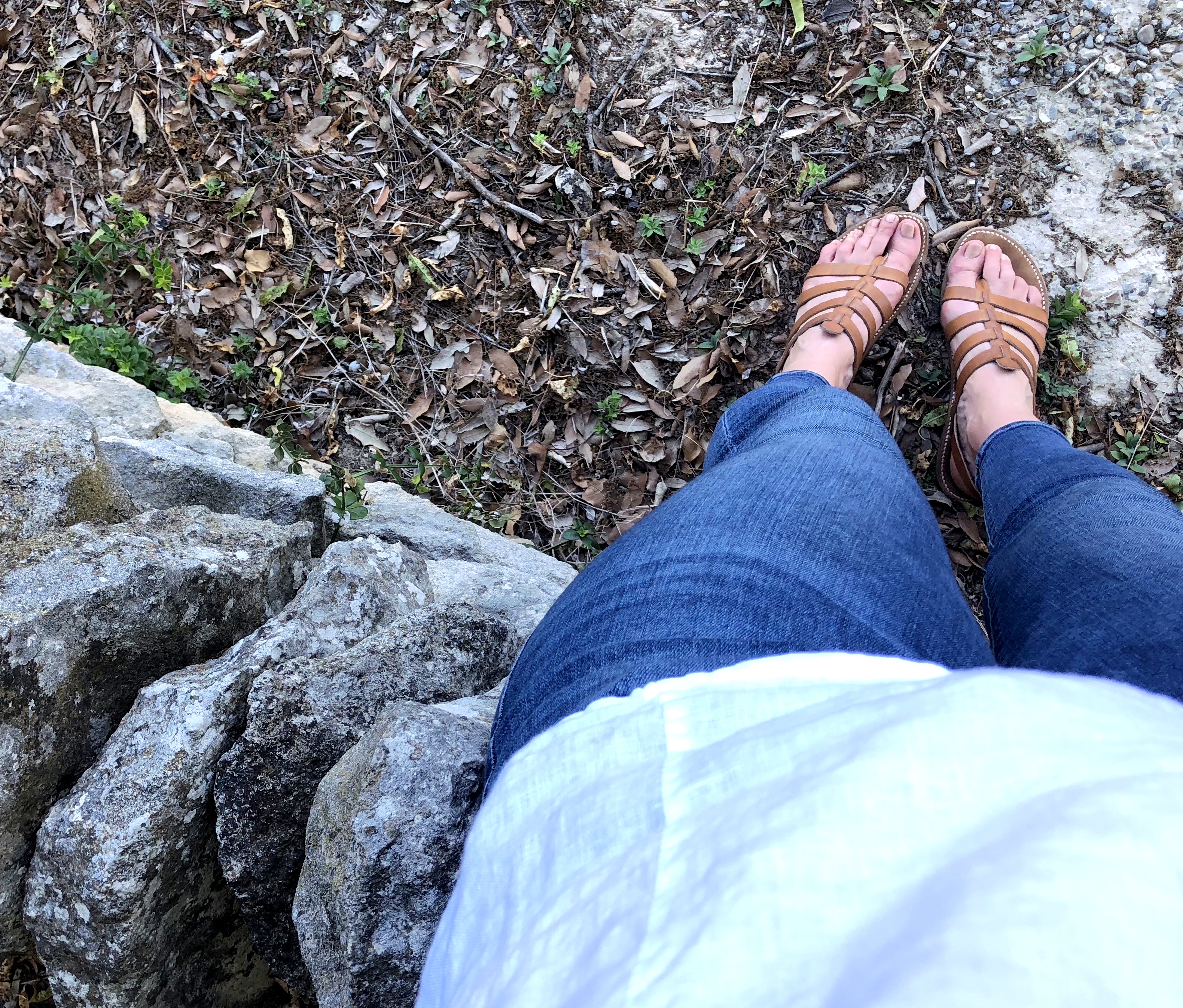 ~the sandals I have been wearing constantly during this trip - les tropiezennes. Recommended to me by author M.L. Longworth (who I had the opportunity of meeting in Aix-en-Provence this week - a detailed post will be coming soon on my excursion to this fantastic French city), these sandals are made in the south of France and can be ordered from the states - which is what I did prior to traveling.
~Tour the vacation rental I have enjoyed this week while staying in the Luberon region. You too can rent it as well! Click here for the entire tour as well as expert decor tips from the owner.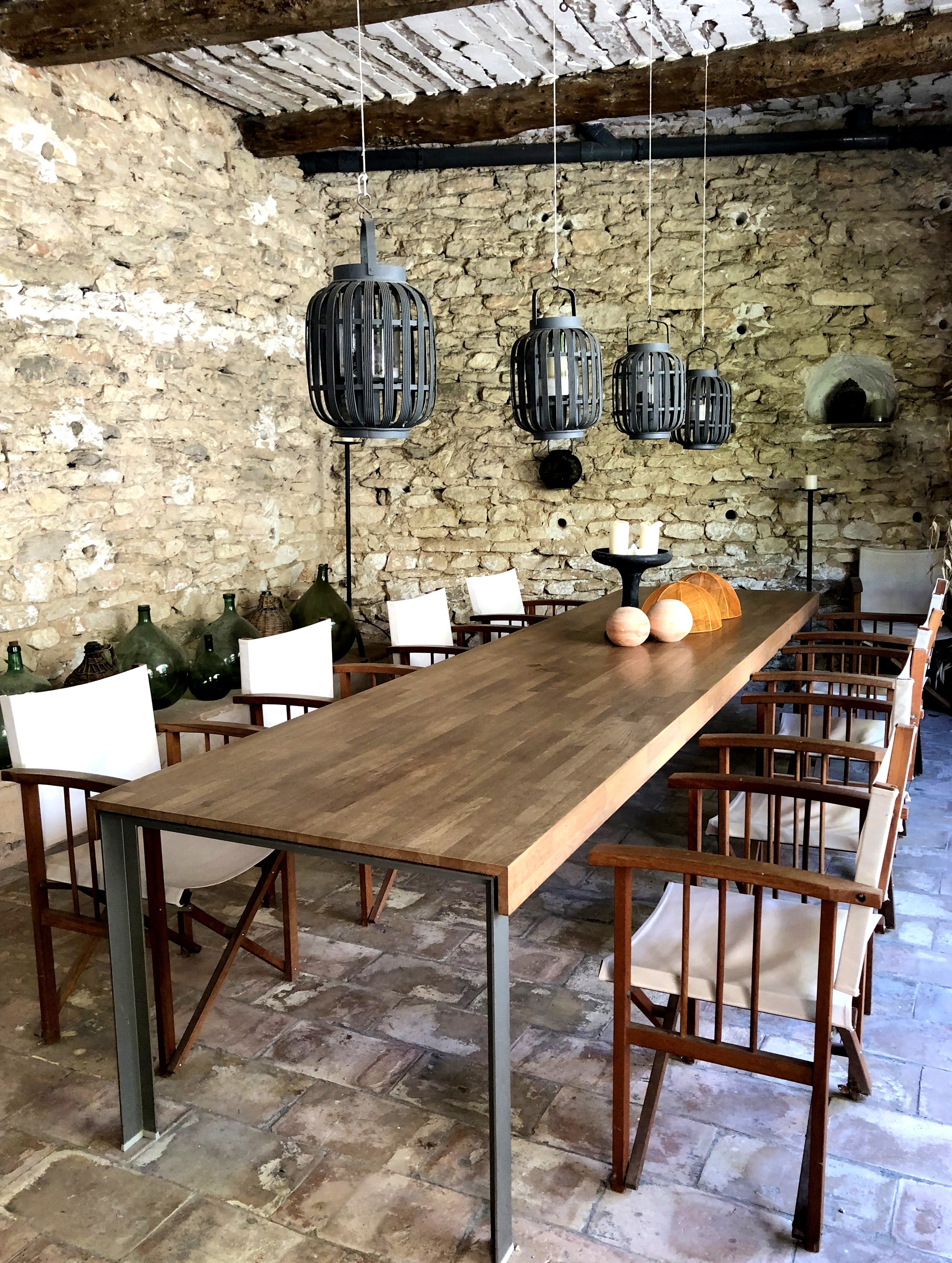 ~Sign up for TSLL's Weekly Newsletter (delivered every Friday)
Petit Plaisir:
~Enjoy an aperitif and nibbles before a meal or with friends for a casual gathering.
~SPONSOR of Today's Episode:
---
Sun, 1 July 2018
215: French Trip Travel Musings (Why Not . . . Make the Effort?), Part Une
~The Simple Sophisticate, episode #215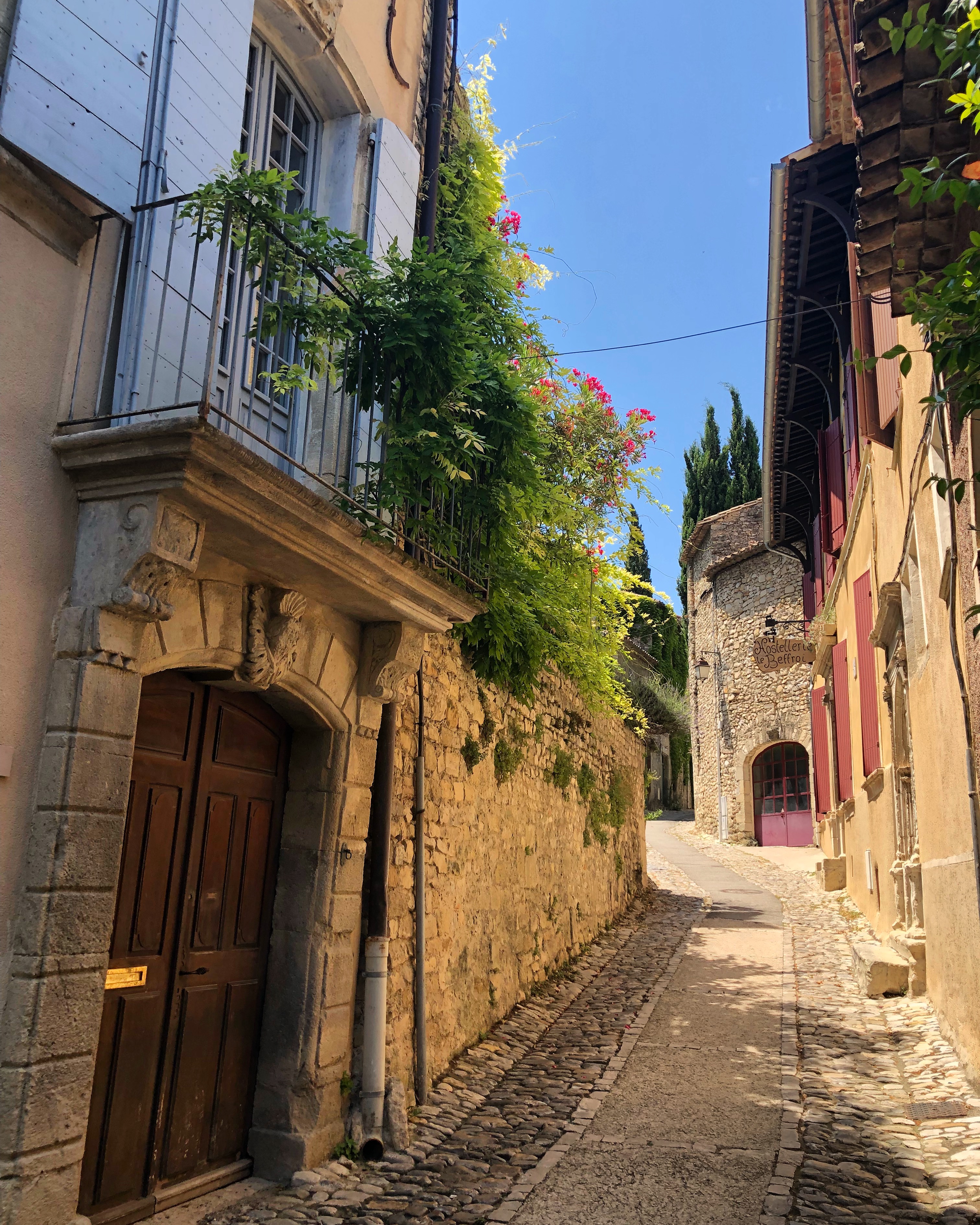 "It's worth the effort." —Patricia Wells
(The following episode was taped while traveling in Provence, France, using a handrecorder. Please excuse indulations in volume.)
The legions of birds and their signature melodies, the playful butterflies that promenade amongst our meals, the clock tower reminding us that indeed we are not dreaming and the vintner on his tractor tending to his vines. The sounds of Provence. More specifically, the sounds of Vaison-la-Romaine. As my fellow classmates and myself sat down for our final lunch together with
Patricia and Walter Wells
concluding a week long
experiential cooking class
, the words above were shared with the group. Speaking not only of the effort to plan, prepare, and shop at the market, but also to have the patience with our lives to curate them carefully so to provide the fertility for a beautiful life to grow, the Wells demonstrated that a good life can be simple, slow and yes, thus absolutely luxurious. In this particular moment the effort made by the Wells was to welcome a group of people that would appreciate in their own way the gathering as well as the food (which was exquisite and seasonal). Traveling abroad to a country which doesn't speak a language we know well can be intimidating, and for some seemingly dream crushing. But it need not be. In fact, as a language teacher, when the words are removed or pared down to the essentials of living an everyday life (thank you, please, how much, where is, I love, etc.), we are invited to see the world through a different lens. We begin to observe actions far more carefully, to value the importance of kindness and thoughtfulness. When we rely only on our words to navigate in this world we forget how influencial our body language, our facial expression, our tone can be on any given situation. Yes, even a smile can be sinister or sincere, and if we are studied in the skill of physical observation, we can ascertain the slight and subtle difference. Yes, undoubtedly, words are powerful, and to live well in a civilized society such as ours and much of the modern world, knowing how to communicate well in the language of the country and community in which we live is fundamental, but it isn't the only skill we should practice and improve regularly to build the relationships we want and need in our lives. So if there is another world (country) you long to see, to experience, to taste, but the language barrier is currently the dilemma, fear not. Ironically, I have found that the best way to pick up a language, for it to stick in my long-term memory, is to be amongst as it is used in the world. It has been with each trip, moreso with each subsequent trip, to France that while I do not understand 60-70% of what is said, I understand more and more and feel less of someone on the outside. What we fear is not knowing French, but what we long is to be amongst the French culture. What better teacher than a Francophone country? When you step into your fear, the language will gradually come. Not an immense amount, but in spurts and stalls. Give yourself the gift of one more language, even if you speak it poorly (which I do when it comes to French) because as the Chinese proverb reminds "To learn a language is to have one more window from which to look at the world" and as the Czech proverb teaches, "You live a new life for every new language you speak. If you know only one language, you live only once." And so if we each have one more window to broaden our perspective and provide a deeper understanding of the world and then one more life, how rich and wise are we? What does making an effort look like when it comes to our dreams? For the Wells it was purchasing a farm in the hills of Provence, remodeling for decades, little by little and choosing, taking the risk, to share their lives, a glimpse, but an intimate glimpse, eight weeks a year (one week at a time) with strangers from around the world. Effort. Let's take a look at other examples of effort: 1.Waking up early to begin the day with more time than needed so you do not have to rush 2. Saving each month money for retirement 3. Choosing to get to know yourself 4. Recognizing you can grow and becoming a student of the skills you can learn 5. Not doing as others do, traveling every weekend or every summer and instead, saving, planning or living where you love calling home. 6. Being thoughtful in your relationship building 7. Taking the time to understand someone who is good, but communicates or lives differently, in order to strengthen and express love 8. Giving yourself permission to feel what you feel, but also recognizing emotions are like the weather, not the climate - temporary. 9. Taking care of your health and body 10. Strengthening the muscle that is your mind
"It is astonishing how much enjoyment one can get out of a language that one understands imperfectly." — Basil Lanneau Gildersleeve
As much as we are advised and even tell ourselves to live in the moment (heck, TSLL talks regularly about being present), we are given the gift of perspective as human beings. And it is through effort that dreams can be realized that are worth savoring upon not only attaining them, but making the journey towards them. My trip to France
as I mentioned a few weeks ago
has been years in the making. I might even suggest it began the moment I made my first month long journey in 2000. In some ways my trip to France is part of a larger journey toward other visions I have for my life, so in many ways our lives contain dreams within dreams that we pursue. Which when you contemplate this composition creates a beautiful life quilt consisting of many dreams that bolster and provide foundation for one another. Effort is worth being given, and your dreams are worth being pursued. Have the patience to let them fertilize, mature and grow when they have the strength to emerge. This requires of each of us careful awareness, a flexibility, but also a courageousness. All of these are skills; therefore, we all can learn them and use them. Bonne journée from Vaison-la-Romaine, Provence, France.
~SIMILAR POSTS FROM THE ARCHIVES YOU MIGHT ENJOY:
~Everyday Life in Paris: A Fashion Show in the Palais-Royale (I was not invited)
~Back to Paris (summer 2018)
~9 Life Lessons From French Women about Women
~View all
French-themed podcast episodes
of The Simple Sophisticate
here
.
~View all
TSLL French-themed blog postshere
.
~Follow
TSLL on Instagram
to see all of the pics from my France trip.
~Sign-up for
TSLL's weekly newsletter
and never miss a post or exclusive news (delivered each Friday to your inbox)!
Petit Plaisir:
If you are just beginning to read Peter Mayle's work (he has published 14 books, 7 of which were novels), begin with the memoir that caught the world's attention
A Year in Provence
, and if you love cozy mysteries set in France, begin with
The Vintage Caper
(2009) Sam Levitt detective series, there are four in the series. ~Visit
Peter Mayle's website
~Read my full review
here - Peter Mayle's Love Letter to Provence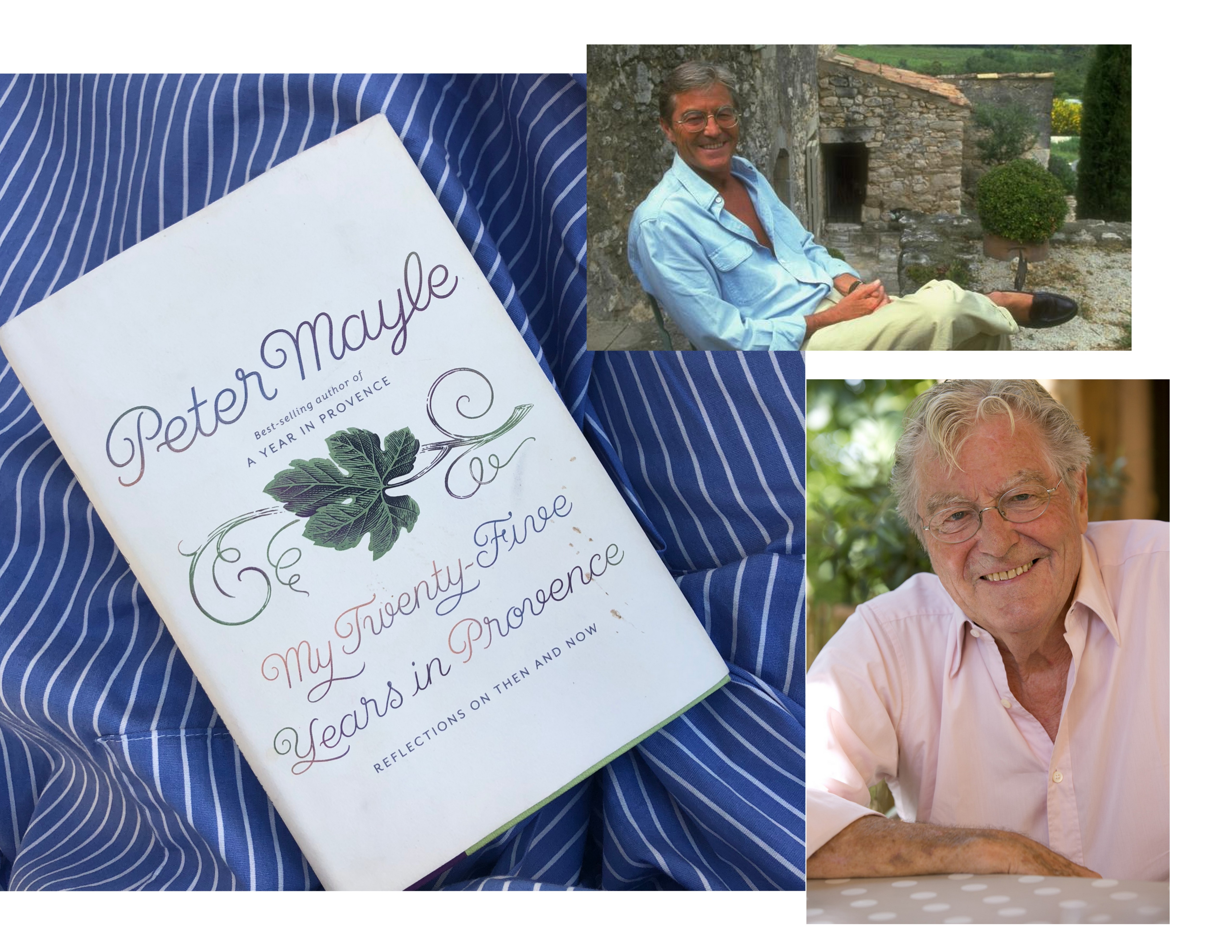 ~Sponsor of today's episode:
Audible30-day trial with first book free

OR
text "simple sophisticate" to 500-500
Download the Episode
---
Sun, 24 June 2018
214: Ask Shannon 2018
~The Simple Sophisticate, episode #214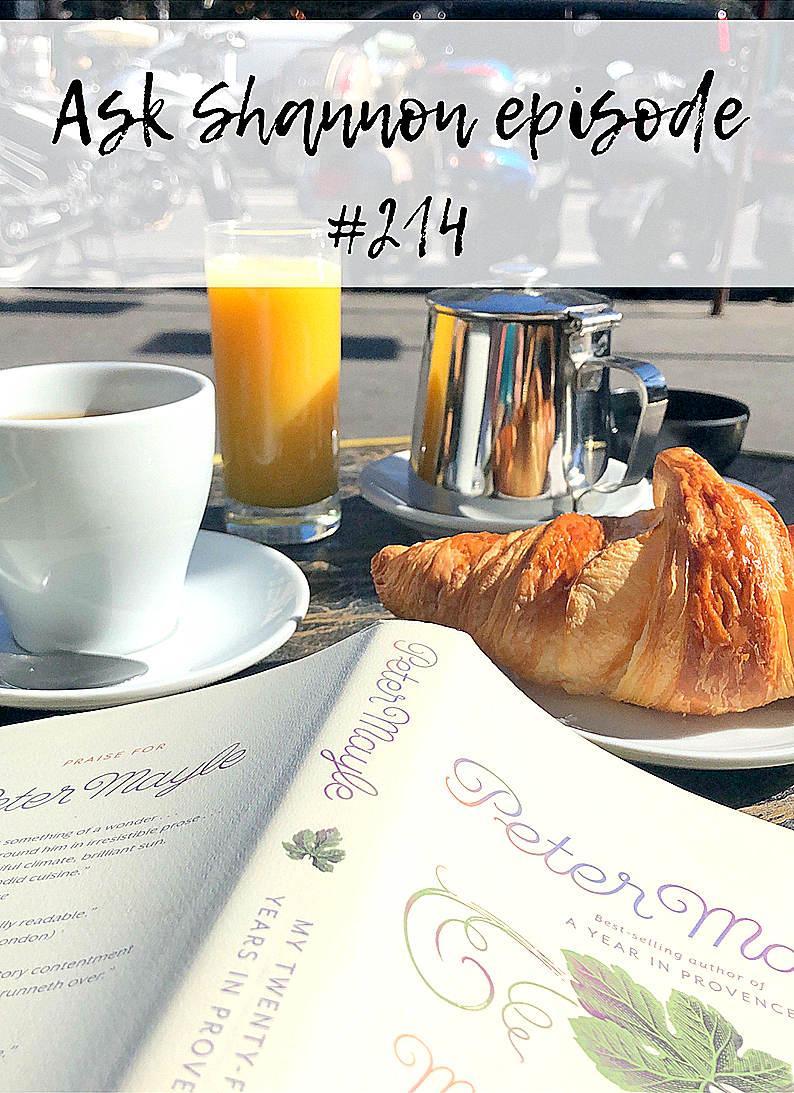 Today's episode is over one hour of Q & As. Questions from TSLL readers and podcast listeners and answers from me, Shannon. :) This annual episode began last year, and was so well received (the most downloaded episode of the year), it has returned. I do hope you enjoy and thank you to every listener who emailed me your questions. Below you will see a list of topics that are discussed and as well as more specific points. And, the final Q & A is a lengthy excerpt from
TSLL's new book
, so have a listen if you've already
ordered your signed copy
or would like to. Be sure to tune in to the episode as I go in-depth on each topic. The links included in today's show notes are recommended to further what is discussed during the episode. I do hope you enjoy the episode, and if you'd like to listen to last year's inaugural episode,
have a look/listen here
(#161). I also did a
mini
Ask Shannon
episode in January 2018
(#191) in which traveling to Paris was one of the topics (what to pack), favorite totes and much more.
Health & Beauty:
training to walk a marathon
beauty routine
maintain a healthy weight not matter your age
Relationships:
When to stay and when to go
Splitting the tab at meals
A Fresh Start:
Where to begin
Reinvention
Work
successfully working with coworkers you do not get along with
Living:
Eco-Friendly living
Cleaning Schedule
House Search
Managing a busy life
Planning the week to enjoy petit plaisirs
Daily & Weekly Routines
Mind/Attitude:
Food:
French Language:
Best approach to learning
Reading:
Family:
Misc.:
Petit Plaisir:
~
The New Paris podcast
with Lindsey Tramuta (Lost in Cheeseland blog) ~inspired by her latest book
The New Paris
(2017)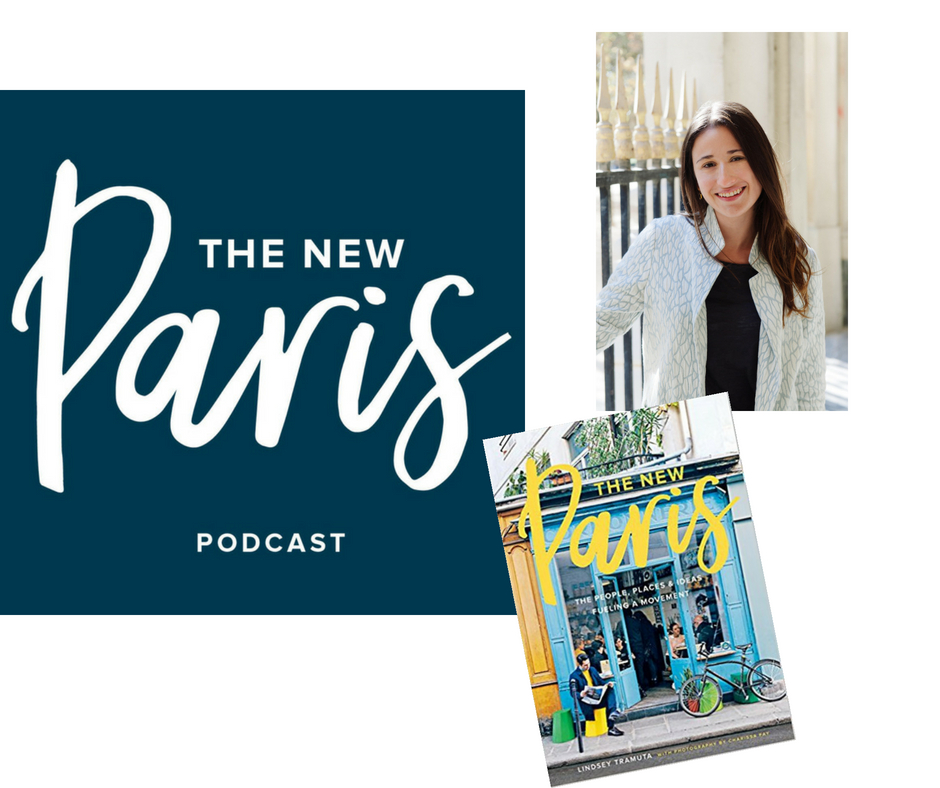 ~SPONSORS of Today's Episode:
Troos skincare & apothecary – www.troosskin.com

promo code: SIMPLE for 30% off your purchase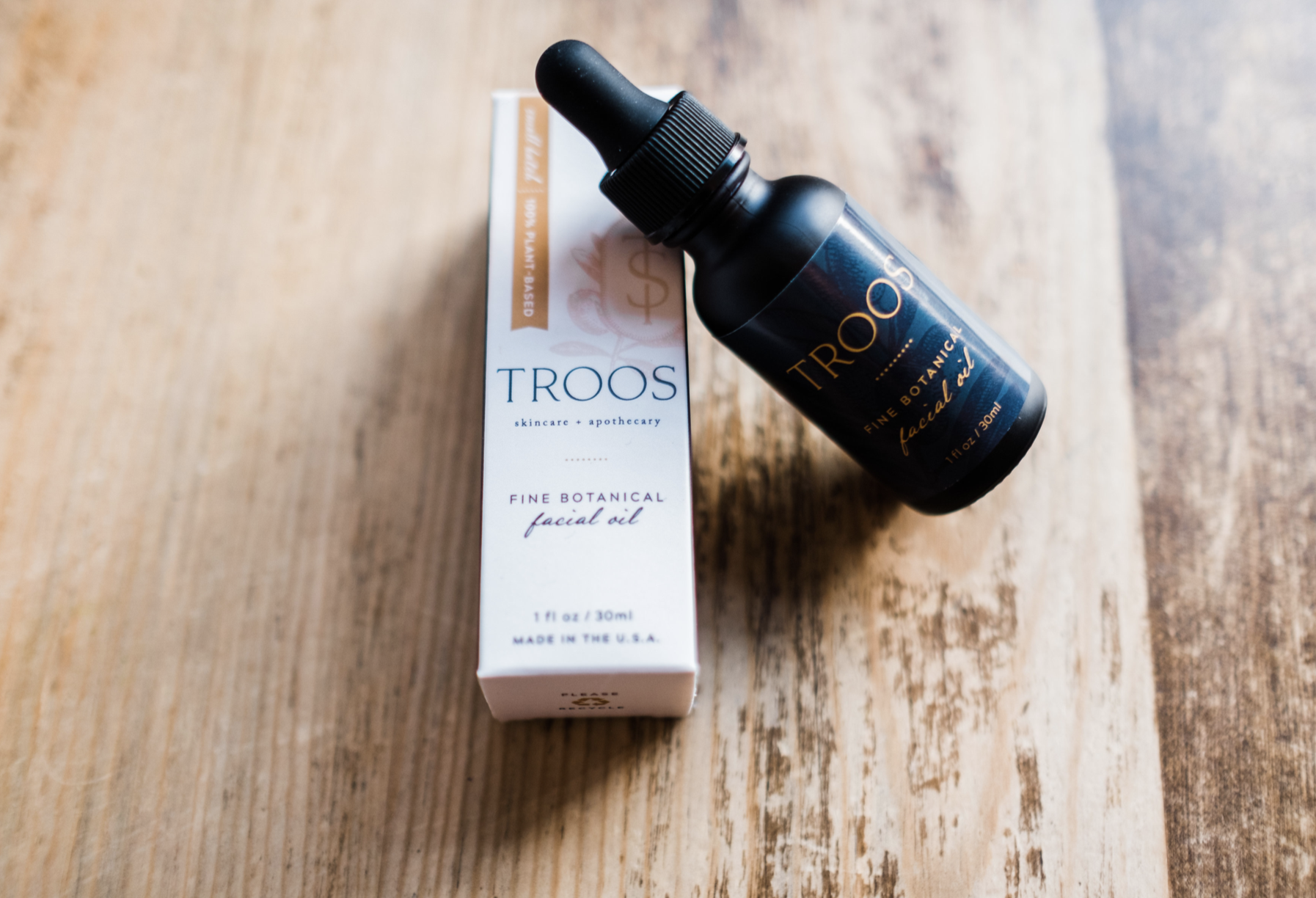 ---
Mon, 18 June 2018
213: The Art of Savoring: How to Invite the Skill of Savoring Into Our Lives
~The Simple Sophisticate, episode #213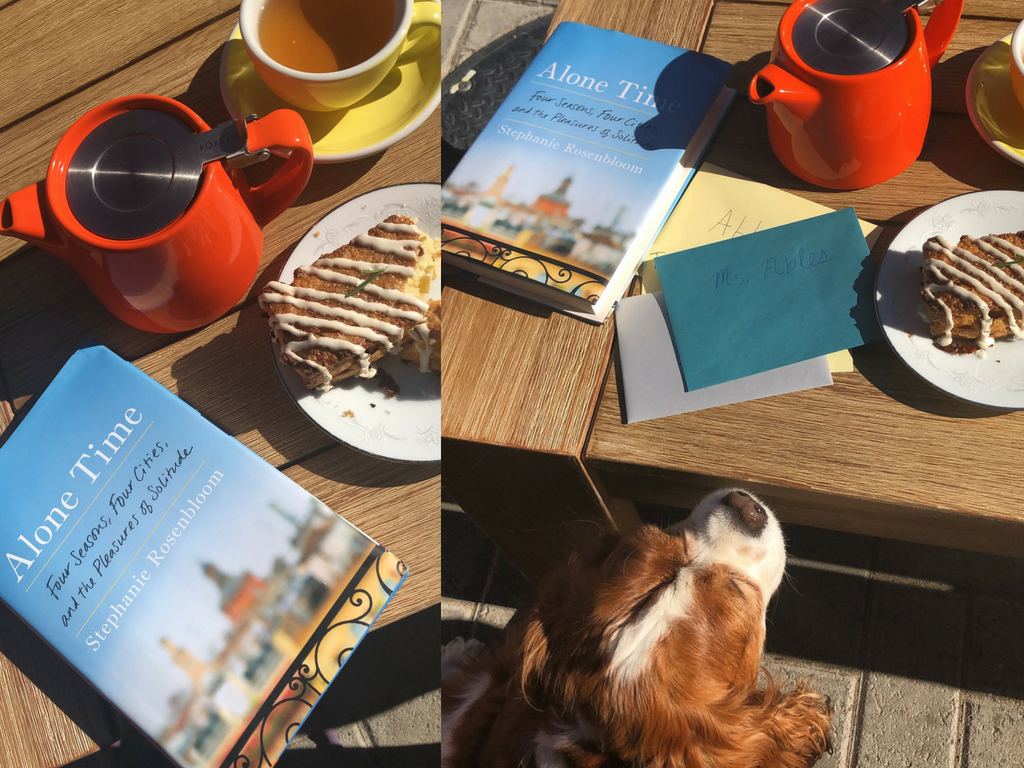 "Alone, we can plumb local markets and examine their wares closely. We can breathe in and relish the flavors in a sauce, or the coolness of a pitcher of cream. We don't necessarily take time to do these things in the presence of company, particularly during lively conversation. A solo meal is an opportunity to go slow; to savor."
—Stephanie Rosenbloom, Alone Time
Discovering an enticing book and being delighting with the contents even more than expected, wanting the pages, vivid images and revelations to continue beyond the last chapter. Experiencing a day long anticipated that unfolds seamlessly, exceeding expectation. Sitting down for a meal bursting with precisely paired flavors which make it all but impossible not to solely absorb and beg your memory to remember each moment of the experience. Savoring, as Stephanie Rosenbloom shares in her new book about solo traveling, has been long recognized by social scientists to be one of a number of ways to enhance our levels of happiness. And psychologist Sonja Lyubomirsky shares the benefits of becoming skilled in savoring, "People who become skilled at 'capturing the joy of the present moment', are also 'less likely to experience depression, stress, guilt and shame." Okay, the skill of savoring, count me in! Now let's talk about how exactly to invite more opportunities to savor into our everyday lives.
1.Become acutely aware of all of the goodness in each moment
Citing Fred B. Bryant's book Savoring: A New Model of Positive Experience, we must come to be able to recognize when we are experiencing an positive moment. And in the moment "aim for the most joy to be found". That is the definition of savoring.
2. Utilize all of your senses
Rosenbloom cites Julia Child enjoying her first meal in France at La Couronne in Rouen and Poilâne founder's granddaughter as precise examples of becoming aware of what each sense is experiencing. From what something not only looks like, but smells, feels, sounds and tastes like.
3. Take your time
When we rush, we miss out. We miss the butterfly dancing around our nose, the passersby's exquisite sartorial taste displayed in the most subtle, but creative manner, and the scent of the boulangerie's freshly made bread in the morning as we walk to work. Savoring requires of us to slow down, to reduce the amount of "to-do"s and prioritize what we truly need as well as want to do. When we edit well, we live well as it permits us time to be fully present. And when we are full present, we are able to pause, observe the detail in the pastry we are looking forward to enjoying, but appreciating the artistry and attention to detail that was spent.
4. Give your full attention
Case in point, in order to savor, we must be in the moment, we must not be distracted. Not only must we not be distracted by our phones, but our minds and the ideas and thoughts that swirl about. Of course, we should use our minds and when we get lost in our minds, we can discover the most creative ideas we never thought would be possible, but when we are experiencing a positive moment, choose to set the thoughts aside and soak up all that the current experience is offering you.
5. Let go of habits that don't enhance opportunities for savoring
In some instances, adhering to habits can be a truly beneficial concept to welcome into your life, but it is imperative to examine closely the habits you follow. Rosenbloom suggests letting go of "multi-tasking, worrying, latching on to what's wrong or negative, and ruminating about the past or future."
6. Focus on what you want and you'll find it more often
In order to find something to savor, we must look for it, desire it, imagine it, come to understand it. And if we are thinking about positive outcomes and experiences, we are more likely to come across them in the present moment.
7. Limit how often you let your mind wander
According to a study conducted by Matthew A. Killingsworth, A Robert Wood Johnson Foundation Health and Society scholar, and Harvard psychologist Daniel T. Gilbert, "one of the strongest predictors of happiness is whether or not your attention is focused where you are in the present . . . people are substantially less happy when their minds are wandering than when they're not."
8. Appreciate every moment as finite
When we recognize that any moment is precisely that - a moment - the skill of "temporal awareness" Rosenbloom states heightens our ability to savor and thus our enjoyment of said moment. For example, today we have three more days of spring. Why not do something in the next three days that you will not be able to do when summer arrives? Drink up this activity, relish it, get lost in it, so that when summer arrives you can know you drank up all that spring offered and are ready to be fully present in the new season.
9. Plan ahead to appreciate the event even more
Studies have also revealed that planning well ahead of any trip or event heightens the appreciation when it arrives as well as our happiness leading up to it in anticipation. The recognition of the work and effort paid to make the plans and either bring people together or attain a particular experience. So upon being in the moment (the trip or the event), we are more readily prepared to be present and savor the experience. While Rosenbloom's book is focused on travel, and specifically solo travel, when we welcome the skill of savoring into our everyday lives, we begin to enhance the quality, reduce the need to cling and trust that we will be able to find something to savor each day - some may be grander than others, but each offers a gift to experience happiness. Ultimately, when we acquire the skill of savoring, we are creating a memory in our minds, a file of sorts of our experiences from each day, trip or event, so that when we want to get lost in our past in a positive way, we can recall the beauty that we had experienced, and thus be encouraged about how amazing our life has been and will continue to be. And so last Friday on the concluding day of school and the commencement of summer holiday, I put into practice the skill of savoring. The boys and I went to a local bakery, found a cozy seat and table outside, ordered tea and pastry, and just took in the beautiful weather, the temporal company and a very good book. It was something I knew I wouldn't experiencing for another 12 months and I did my best to soak it up in its entirety. ~SIMILAR POSTS FROM THE ARCHIVES YOU MIGHT ENJOY:
~9 Reasons to Savor Begin in the "Choosing Seat": The Gift of Being Single in Your 30s, 40s, 50s and Beyond, episode #199
~Why Not . . . Savor the Reasons for the Season?
~Learn How to Truly Savor Everyday Moments & Watch It Elevate Your Life, episode #163
Petit Plaisir:
https://youtu.be/MFWF9dU5Zc0
~SPONSORS of Today's Episode:
Troos skincare & apothecary – www.troosskin.com

promo code: SIMPLE for 30% off your purchase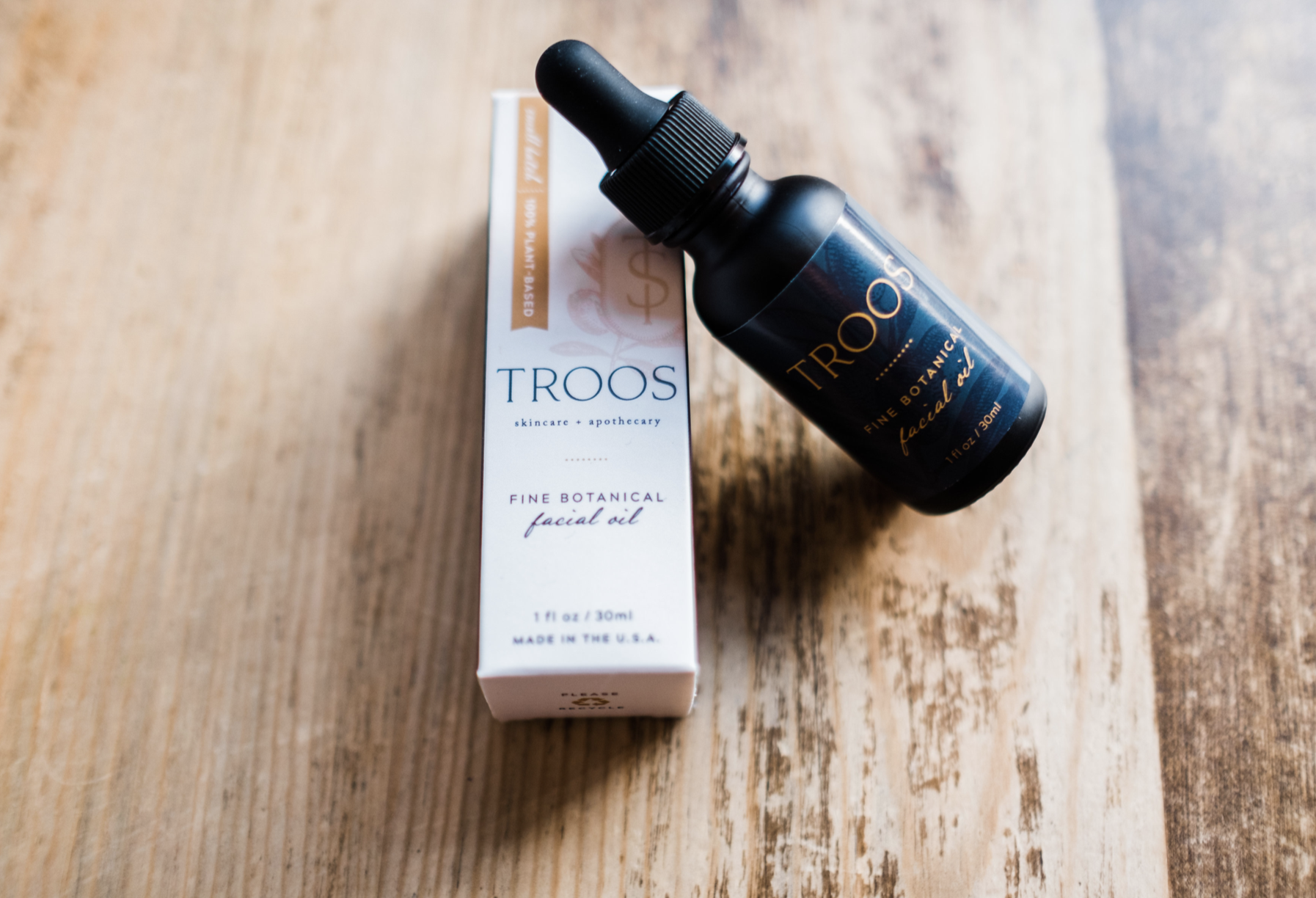 ---
Mon, 11 June 2018
212: The Six Pillars of Good Health
~The Simple Sophisticate, episode #212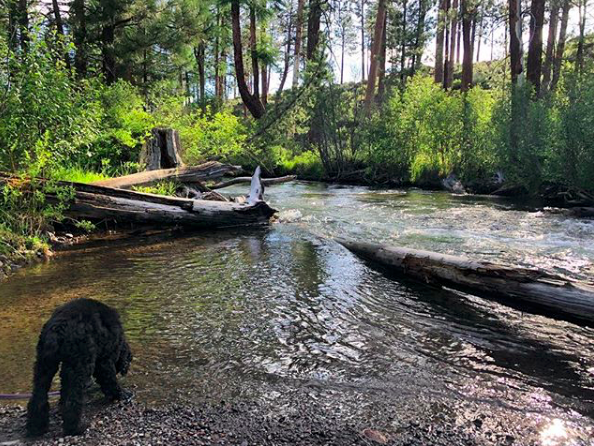 Lessons learned and applied. Often it is what we have done in the past that informs us how to do a similar task better in the future. Whether the mistakes were small or large, upon reflection we can be reminded of what didn't work, then examine more closely why and improve in those areas moving forward the next time. Tending to our health is a journey of discovery, of trial, of success, of I-wish-I-knew-then-what-I-know-now, and because we are creatures of biology, our bodies and minds are changing thus requiring each of us to remain a student of our health. Recently I was reminded, upon reflection, why certain tasks and situations had gone well as of late and why others had not, but it wasn't until a guide in my own life (my counselor) brought it to my attention. Immediately, I recognized it and knew how to fix it. And the frustrating, but truly fortunate thing about this realization was that I had this knowledge already, I had just needed to be reminded to apply it. Similarly, today I'd like to talk about the six pillars of good health - of mind, body and each of our unique spirits - and while the list may be something you recognize, if you're like me, there may be a moment as you are journeying in your life when you need to be nudged to take a quick self-check to see if each pillar is functioning well. Here we go!
1. Exercise
Just as our overall health has pillars, so too does an effective exercise regimen. And in this case the physical health pillars are aerobic, strength and flexilibity. While the amount of days per week, even the amount of time each time we exercise varies from expert to expert, what they do have in common is insisting that it is regular and is at least moderately challenging. In episode #201 I detailed my approach to tailoring a strength training program, and in this post, I shared in detail how to get and stay in shape. The flexibility aspect is often the detail that is forgotten about, but as someone who for a period in my twenties did neglect this detail, it is one of the most enjoyable without less time and effort required (not to say certain yoga classes aren't challenging, but that is when they incorporate the aerobic aspect as well), and while I incorporate a weekly yoga class into my regimen, pilates or simply a stretch routine your follow at home (check out SELF magazine's list of the 21 best stretching exercises) would work just as well. ~To Get & Stay Fit: Keep It Simple, episode #190
2. Nutrition
As we settle into the twenty-first century, as a population we are becoming more aware of how food works (or does not work well) in our bodies. The subsequent locally sourced restaurants that are on the rise around the country are challenging long-loved food chains to step up their game. At home, we too have more choices and more information to enable us to eat well each night of the week all the while amping up the flavor. Such a topic is something we've talked about quite a bit here on TSLL and the podcast (and in September TSLL's new vodcast is dedicated to sharing how to eat well while incorporating seasonal fare), so this isn't a big surprise. However, it is important to remember to listen to our bodies, be kind to our bodies and enjoy exploring with new flavors as well as becoming aware when our minds and bodies have become accustomed to something, such as sugar, that isn't serving us well. Below are just a few of past posts/episodes on this topic.
~Love Food, Love Your Body, episode #8
~How to Treat Your Body Like a Temple
3. Sleep
A few weeks ago in TSLL's Weekly Newsletter I shared I was reading Arianna Huffington's book The Sleep Revolution, and specifically chapter 7 which focuses on master our sleep. In 2013, I shared nine benefits of enjoying a good night's sleep regularly, because aside from being absolutely pleasure-filled, it is the cheapest preventative medicine we can take to improve the quality of our lives.
4. Skincare
Often our skin, once we've moved through puberty, is a mirror of the quality of our overall health. It reveals if the body needs more hydration, more rest, less alcohol, just to name a few tell-tale signs of how we live our lives. On the flipside, it also demonstrates to the world when these factors are balanced and tended too: a good night's sleep, protection from the sun, effective hydration and a balanced diet. Below are a few posts/episodes that dive deeper into creating a skincare routine that works and enables your best health to shine.
~8 Ways to Create Glowing Skin, episode #13
~8 of My Favorite Skincare Products
5. Social Connections
Our relationships do not need to be many, but we do need to have them and they need to be healthy. Depending upon your temperament, you may have a multitude of friendships, familial relationships and connections you tend to in your career network that with each one strengthen your overall health. For others, it may be fewer, but each is deep and intimate. Whatever your preference, whatever works for the quality of life you need to be your best self, having a strong and healthy social life is fundamental for an overall good life. In episode #92, the concept of a strong social well-being was discussed. I encourage you to listen/read it as it simplifies our social life into three compartments: the relationship we have with ourselves, the platonic relationships we have with others and our romantic partnership. All three are unique, but each involve similarities seen in the others.
6. Mental Strength & Agility
All five of the above pillars are essential, but without an awareness of how our mind works and how to ensure we are exercising it so that it works for us, not against us, we must keep it healthy. In episode #20, how to master your mind is explored in detail as 10 specific ways to do so are shared. From becoming fluent with our emotions, to understanding what you initially believed about what goes through your mind and the reality of what is going on to recognizing that the mind is a muscle and in order for it to function optimally, we must execise it regularly. Most likely, most, if not all of the pillars of good health are known to you, but as I was reminded last week, sometimes when our life is becoming frustrating in one arena, it can affect other arenas unconsciously. Sometimes all it will take to get back on track for our overall health is to take a moment and check each of the six pillars: How are they working? Have each been tended to recently and regularly? Perhaps today's episode will be the reminder to check, readjust if necessary or applaud yourself for how well you are doing and reward yourself. As the French say, à votre santé (to your health). May we embrace what is fully in our control and enable it to elevate the quality of our lives.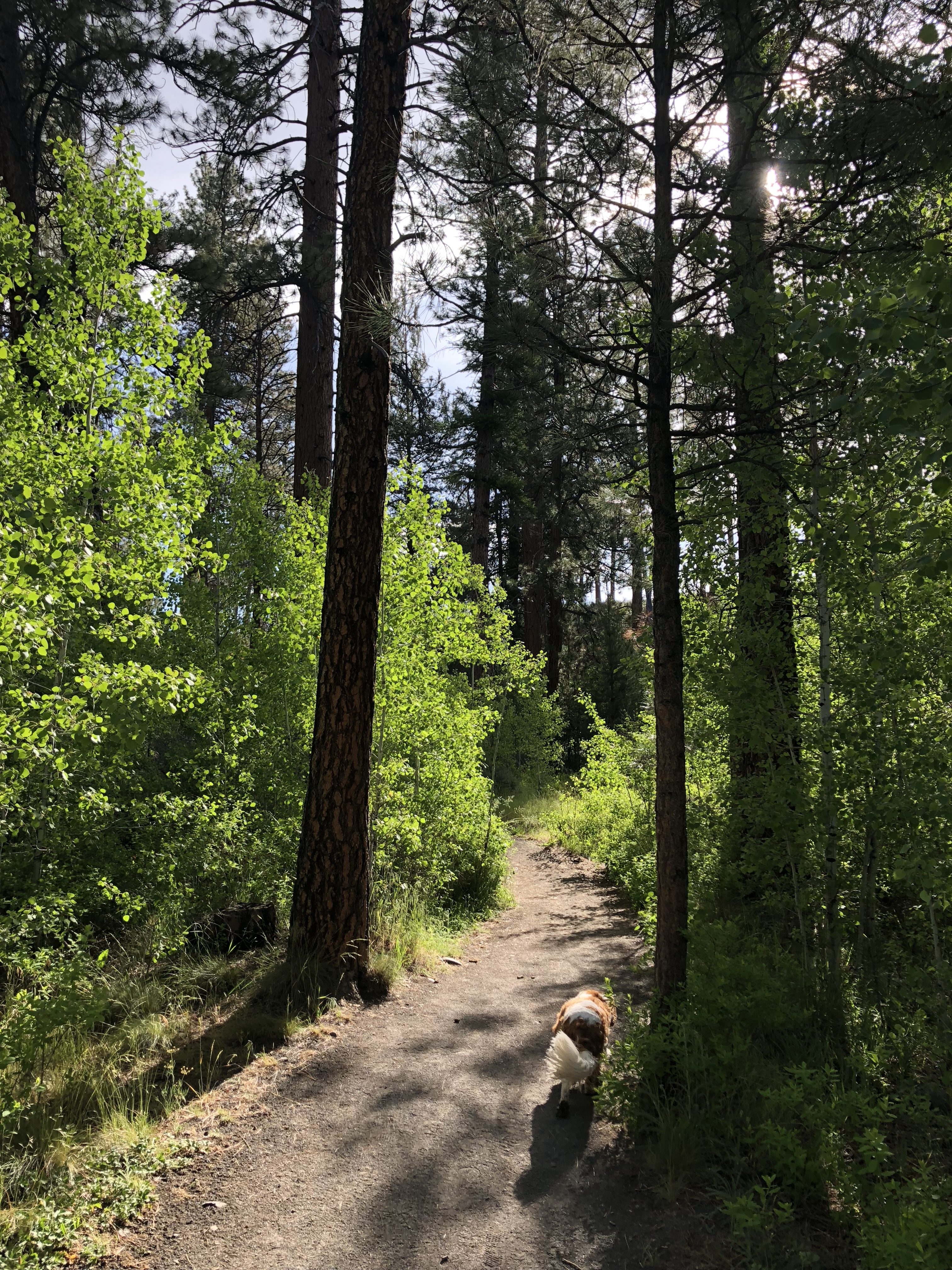 ~Subscribe to TSLL's Weekly Newsletter ~SIMILAR POSTS/EPISODES FROM THE ARCHIVES YOU MIGHT ENJOY:
~How to Create an All-Around Healthy Life, episode #208
~Why Not . . . Live a Long, Healthy Life? (3-part series)
~10 Simple Ways to Live Healthier
Petit Plaisir:
~RBG, documentary film
https://youtu.be/biIRlcQqmOc
Images: TSLL captured of the boys on a recent walk
---
Mon, 4 June 2018
211: How to Stay Relevant in Our Ever-Changing World & Embrace Each Year More than the Last
~The Simple Sophisticate, episode #211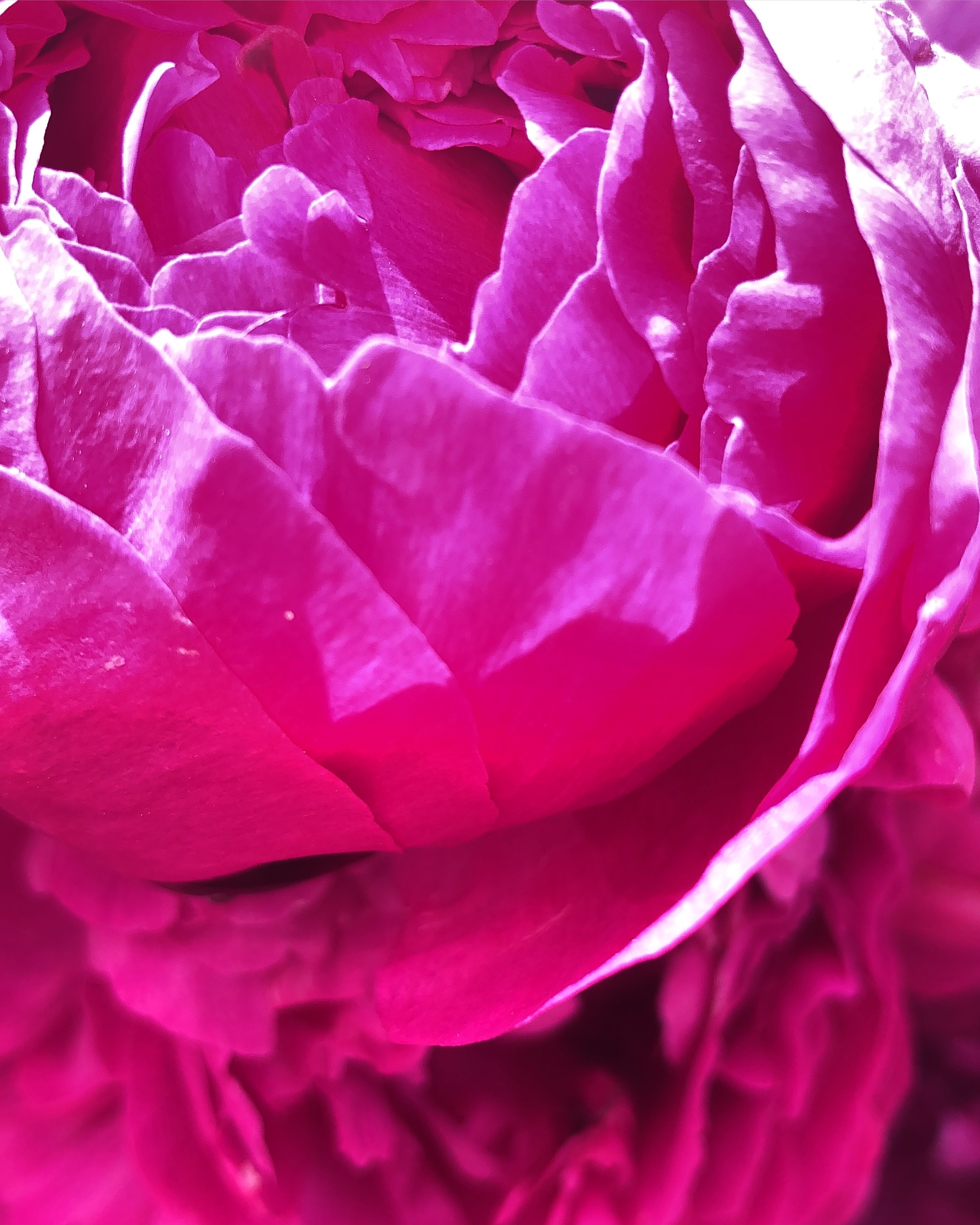 In America we have the story that ... your sex drive evaporates. ... Nobody wants to sleep with you, but you don't want to sleep with them either. ... And it turns out that that is really much more of a cultural story than a biological story, and ... people's behavior responds to this cultural story. ...
In France there's a slightly different narrative. ... Women in their 50s and 60s in France are much more sexually active than women in America are. So I don't think you can ... snap your fingers and switch cultural narratives. But just knowing that it's not biologically inevitable I think gives you some power over it." —Pamela Druckerman, author of the new book There Are No Grown-Ups: A Midlife Coming-of-Age Story (read the entire NPR interview here)
Over the past four or five years I have taken notice of how women step into each year of their life after forty. Whether women who are in my inner circle or women in the media spotlight, I listen to how they speak about their physical capabilities, their physical beauty, their curiosities, their chapters in life, the roles and careers they wish to stay or become a part of. As someone who is 39 and has truly let my age just be a number, not centering my identity around my age as it is one detail I cannot control (sometimes I forget my age, does that happen to anyone else?), I am intrigued in the shift in what is expected of women by women - and thus society - as they age through the decades. Because our message to each other has power, and that message in large part tells the world what will be accepted or ignored. As someone bringing up the tail-end of Generation X and partially straddling into the Millennial Generation, I certainly have seen a shift in the knowledge and thus attention to good health when it comes to fitness and well-being as opposed to my grandmother's generation. A tremendous shift in society in the late 20th century brought to our attention what our bodies and minds are truly capable of so long as we care for them well. I think of Ruth Bader Ginsburg and her whip-smart, savvy prowess on the Highest Court in the country at the age of 85. I think of Dame Helen Mirren who at the age of 72 continues to playfully immerse herself in her acting career and her life as she explores the world. I think of 52-year old Oscar winning actress Viola Davis and her determination and talent on the big screen and small screen, as well as her physical good health and Sandra Bullock as well as Cate Blanchett and Michelle Obama and Diane Keaton and and and and . . . the list goes on. Each one of these women marries knowledge with curiosity and applies it to their mental as well as physical health. Physical maladies can certainly befall us due to genetics, but there is far more health obstacles that are avoidable so long as we provide ourselves with the information and live in such a way to be preventative. Two situations happened over the past couple of years that found me responding in frustration internally, but saying nothing in the moment. The first was a situation with my own mother and my young pre-teen niece in which my mother said something about what was physically inevitable when you hit "her age". In actuality, what she shared was false, and I later did say something in private to my mom as I am someone who has heard such "untruths" from older women when I was young. I know now that what they shared was their ignorance regarding how the body grows and ages, but I didn't want my niece to have to navigate toward to the truth when the knowledge was readily available. The second situation is an ongoing one as I have a dear friend who refuses to say her age or acknowledge her birthday as her husband told me she is "sensitive about her age". While I respected this wish, I also want her to know how much I want to celebrate her because I think she is absolutely amazing, talented and uber intelligent. The truth is if we as women will let go of identifying ourselves with our age, then half of the world will stop seeing us through the narrow lens of assumption regarding what "should be" happening at a particular point. We all know that with different people, different things happen at different periods of our lives. Case in point, actress Rachel Weisz is pregnant at 48, yet press in the U.K. is fearful it may be nearly too late for Meghan Markle to conceive. Are you kidding me? What we consume or accept as a culture can either limit us or liberate us. What we allow to be accepted because we do not contradict it when we know it is utterly false will continue to be perpetuated. We can either speak up or act in such a way that demonstrates the falsehoods are indeed false. Each of us will choose what is most comfortable for us - speaking or acting, but I implore you to not shrink to fit inside the limiting box that society would have women at any age stay within. Part of the difficulty with staying relevant, man or woman, is staying apprised of the dynamic world we live in. With each year we are layering more information on top of what we already know and in so doing we become acutely aware of how much we still have to learn. It can become overwhelming. It happened this year as a teacher who began teaching at 22 and knew how to relate culturally with the students - the music, the films, the colloquialisms, each far simpler to grasp and understand because I was partially still in their bubble - that I acknowledged and took note that I could be considered two generations removed from my students. While I still understood some of the references made by students, there were cultural allusions that no more my students grasped (the 80s hit sitcom
Cheers
, for example). While some cult classics are returning and being devoured by teenagers thanks to Netflix and YouTube -
FRIENDS
,
The Joy of Painting
with Bob Ross on PBS, etc. - but after listening to different podcasts my students will bring my attention to or music my students will mention in class, I am reminded that we all live and will always live in a dynamic world. And the key is to understand how to remain involved, knowledgable and curious instead of quailing, shrinking or removing ourselves due to fear or confusion or exhaustion.
How to remain a part of the ever-changing world:
1. Build a social network of all ages
One of the benefits of teaching is that there is youth everywhere each and every year. While yes, it's kind of like
Groundhog's Day
(the film), the benefits far outweigh the negatives as I am reminded that learning is always available if we choose to seize the knowledge and therefore change is perpetually constant. Progress is always possible and staying the same is never a good idea if we wish to reach our full potential. And so why not build friendships, acquaintances, mentor or mentee relationships with individuals of all ages? When we do and do so with an open mind, our perspective is broaden, our understanding deepens and we come to appreciate where we've been, how far we've come or become even more excited about where we are heading.
2. Refrain from ageist comments (younger or older)
The quickest way to shut-down an opportunity to get to know someone is to make assumptions about what is expected at a certain age. When we do this, instead of seeing the individual and being patient enough to get to know the individual, we are telling them (consciously or unconsciously), who they truly are and who they are capable of becoming is not all that important to us. As well, when we make ageist comments we perpetuate limitations that we ourselves will eventually be subjected to. In other words, we have the power with the words we do or do not utter to change how society views anyone at any age.
3. Master your mind and cultivate a positive mindset
"When it comes to staying young, a mind-lift beats a face-lift any day." ~Marty Buccella
Providence, St. Joseph Health shares, "Negativity saps vitality and creates stress, which affects your health and well-being." So literally, by being cynical, negative or close-minded, we are exacerbating the aging process and making ourselves physically older unnecessarily.
4. Let go of the word "should"
Whether speaking to others and expressing what you think they "should" be doing or the internal dialogue that runs through your head saying you "should" be doing something in your life at any given point, stop. Nobody wants to hear what they should be doing. Instead inspire others to do something with how you live your life or simply let them navigate their way in their own way.
5. Seek out diverse experiences that stretch you
Whether with the places you travel to, the food you eat, the books you read, the podcasts you listen to or the people you engage with in conversation, let your curiosity be fed. Often the reason individuals regress into what they've known and the "way it has always been" or "when I was younger" constructs and wish to stay there is because they are fearful of the unknown. What they know is comfortable, and we all somewhere along the continuum want comfort. However, too often, when we don't know about a particular culture, a particular way of life that becomes more prevalent in society due to news coverage or a change in economic structure, until we explore, prompts people to make limiting assumptions that shrink our world. The world is big, vast, amazing and from my experience here on the blog and in my own travels meeting people from around the world, the majority of us are seeking contentment, love and peace. This may sound over-simplified, but truly, our general goal is the same, it is a matter of having the courage to keep asking questions, keep making ourselves vulnerable and recognize that we do not have all the answers and respecting all people as they too are trying to figure it out.
How to enjoy each passing year more than the last:
1. Learn something new regularly
"For the unlearned, old age is winter; for the learned, it is the season of the harvest." ~Hasidic saying
I have seen the deterioration of one's mind in late age when a particular octogenarian who prided himself on having only read one book in his life gradually sees the quality of his life diminish. Knowledge is power in not only understanding how to live, but in keeping ourselves vibrant and able to engage with the world fully.
Studies have recently been shared
that regular cognitive challenges - problem-solving, learning a new skills, in other words brain exercises - are good for brain health. It is something we keep alive or by not giving it "homework" passively let wither away. Once we have the knowledge and understand how to continue to acquire it as we move through life, then we can apply it and see the benefits of the efforts we've made - thus the harvest. So keep planting seeds and continue to see your harvest become richer and richer with each passing year.
2. Choose to understand the world
Providing context as to why events happened, why people made the decisions they made and why people reacted as they did deepens not only our understanding of the world but also how to move and live successfully in it so as to live a life we are proud to share with the world as well as reflect upon. Never settle for one person's version of events, explore, ask questions, pick up a biography of someone else who lived in that time, read a historical account from multiple perspectives and come to understand that the world isn't simple, events aren't a singular cause and effect, but more often a confluence of causes that create the outcome that after some time has passed becomes simplified into a singular soundbite. As well, come to understand the social sciences - psychology and sociology and how people interact with others, how our minds work, how our bodies work regarding hormones, endorphins, adrenaline, etc. Choosing to understand the full human experience paired with the events of the world that led us to where we as a world are today is empowering and can assist us as we figure out how we wish to move forward.
3. Contribute to the world
In another study
, it demonstrated that we must live in such a way that goes beyond giving, or "feeling useful"; we must take action so as to do something that leaves the world better than when we found it. Taking action will be different for each of us, but just giving of our time to help the next generation isn't enough (it's a start). Sometimes taking action will not be comfortable for those around us. Sometimes it will not be comfortable to us as we will have to push ourselves to learn something new, shift our views and understanding about something we had become accustomed to but now we realize we were wrong, misled or misinformed. But when we find a purpose that fuels us, that we truly have a passion for, we will find the fuel to push forward. And in pushing forward, the example we share with the world will potentially alter how society comes to understand what is possible at any given age.
4. Let go of negative stereotypes and stop perpetuating them regardless of your age
"Age is no barrier. It's a limitation you put on your mind." ~Jackie Joyner-Kersee
A
study conducted at Yal
e revealed that "older adults who held more positive age stereotypes lived 7.5 years longer than their peers who held negative age-related stereotypes". Not only should we shift away from negative age stereotypes we should stop burdening others with these beliefs as well. Whether it is our observation and commentary about strangers on the street, in the store or mere acquaintances, refrain from defaulting to ageist remarks (about those older or younger than you). When we assume, we limit what we are willing to explore as we get to know people, and I am confident none of us would want to be limited.
5. Revel in each year
"The trouble is, when a number—your age—becomes your identity, you've given away your power to choose your future." ~Richard J. Leider
Right now I am soaking up all that the remainder of my third decade on this glorious planet will share with me. As well, I am excited to enter into my fourth. When we choose to be present in our lives, we create memories that will always be with us. No we cannot go back and relive them literally, but we can in our memories and that is a gift we can take with us for any age we reach down the road. Each year has the opportunity to be your singular definition of what it is to be [pick a number]. And it is important to remember that that is your definition and yours alone. To place it on someone else and expect them to live the same as you is to limit what they may be curious about. On the flip side, embrace what you are curious about each year. Embrace what the universe has given to you in this particular year and drink it up like it was water in the desert. When you revel, you enliven your being and you share with the world your exuberance. That is how we shift age stereotypes.
6. Take the risk
Maybe you've had a dream in your mind for years, but you have never known anyone who took such a risk. At least not anyone in what you perceive to be your "situation". Let go of needed a model to follow. Let go of thinking the dream shall remain a dream and instead take the risk. Do the necessary homework and then give yourself permission to get so absolutely excited about living the life you have dreamed about. Yes, you can live that life. And that will enliven you like you never could have imagined. From time to time I will catch myself pushing back against progress when it finds me quite comfortable with where I am in my life (a state that is not always easy to attain for any one of us as we strive toward goals), and then I poke myself. It is at that moment that I remind myself that progress is good as it demonstrates to all of us that we are alive, the world is alive and has the capability of improving. Even when we think we are comfortable (as I have felt in those moments), we often are limiting what we understand to be possible in the quality of our lives. Often I do think part of the push back to progress is exhaustion (which is why it is imperative to get a regular night's sleep - I kid only slightly). Perhaps not physical, but emotional exhaustion as we have seen and experienced and worked for so much and we don't know if we have the energy to continue to strive, shift and improve like we have in the past. But that is when we need to seek out others who see the world and all of its potential as we do, and then we can find the energy we think has been lost. Thus another reason to build a social network of all ages. The world is greater with more diverse voices, lives and experiences. And with each year of our lives we deepen what we bring to the world so long as we continue to truly live each year we are given.
~SIMILAR POSTS FROM THE ARCHIVES YOU MIGHT ENJOY:
~Learn How to Truly Savor Everyday Moments & Watch It Elevate Your Life, episode #163
~26 Ways to Create the Life You Want
~Why Not . . . Extinguish Self-Doubt?
Petit Plaisir:
~fresh seasonal fruit, in my case most recently - Oregon strawberries
Recipes to try: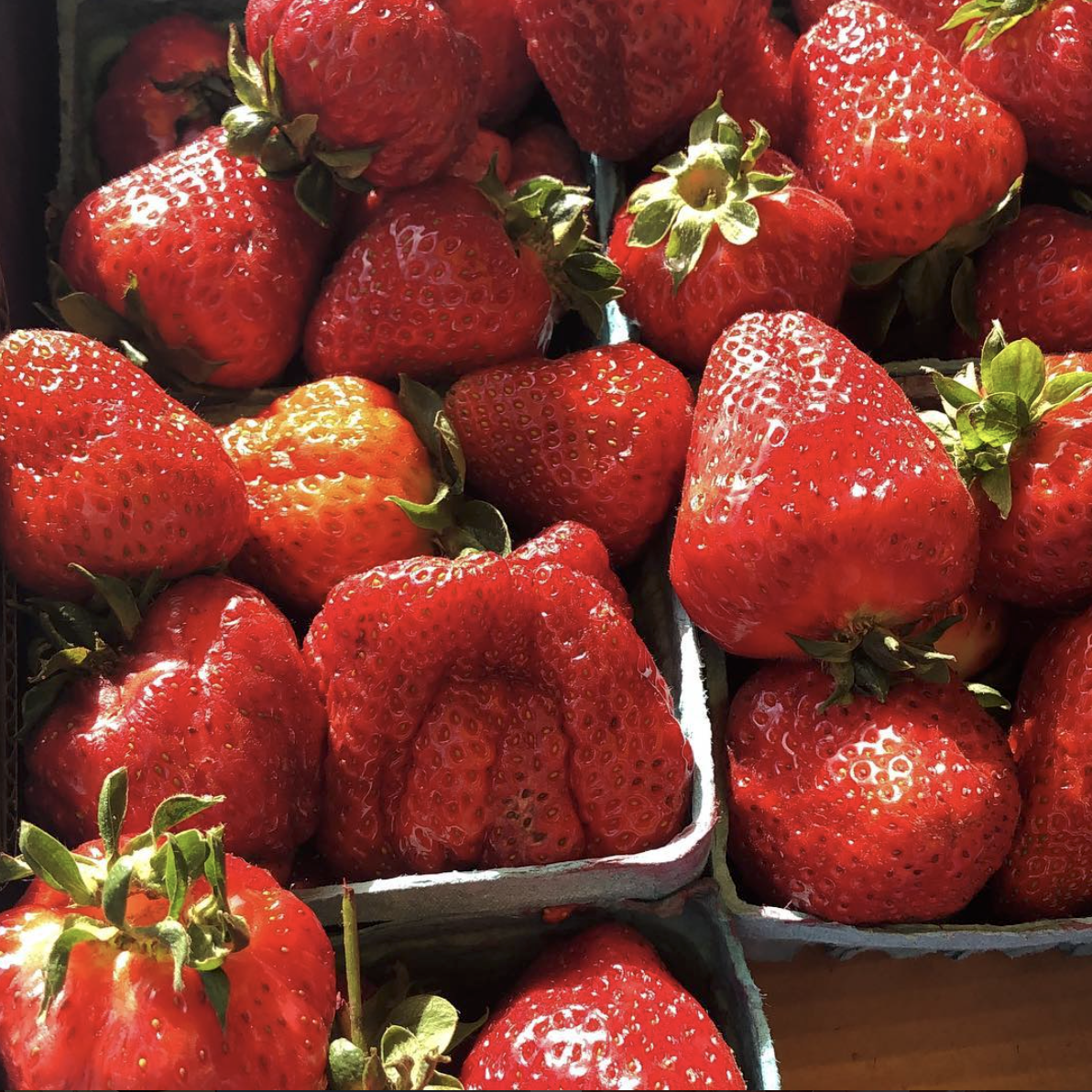 ~SPONSORS of Today's Episode:
Troos skincare & apothecary – www.troosskin.com

promo code: SIMPLE for 30% off your purchase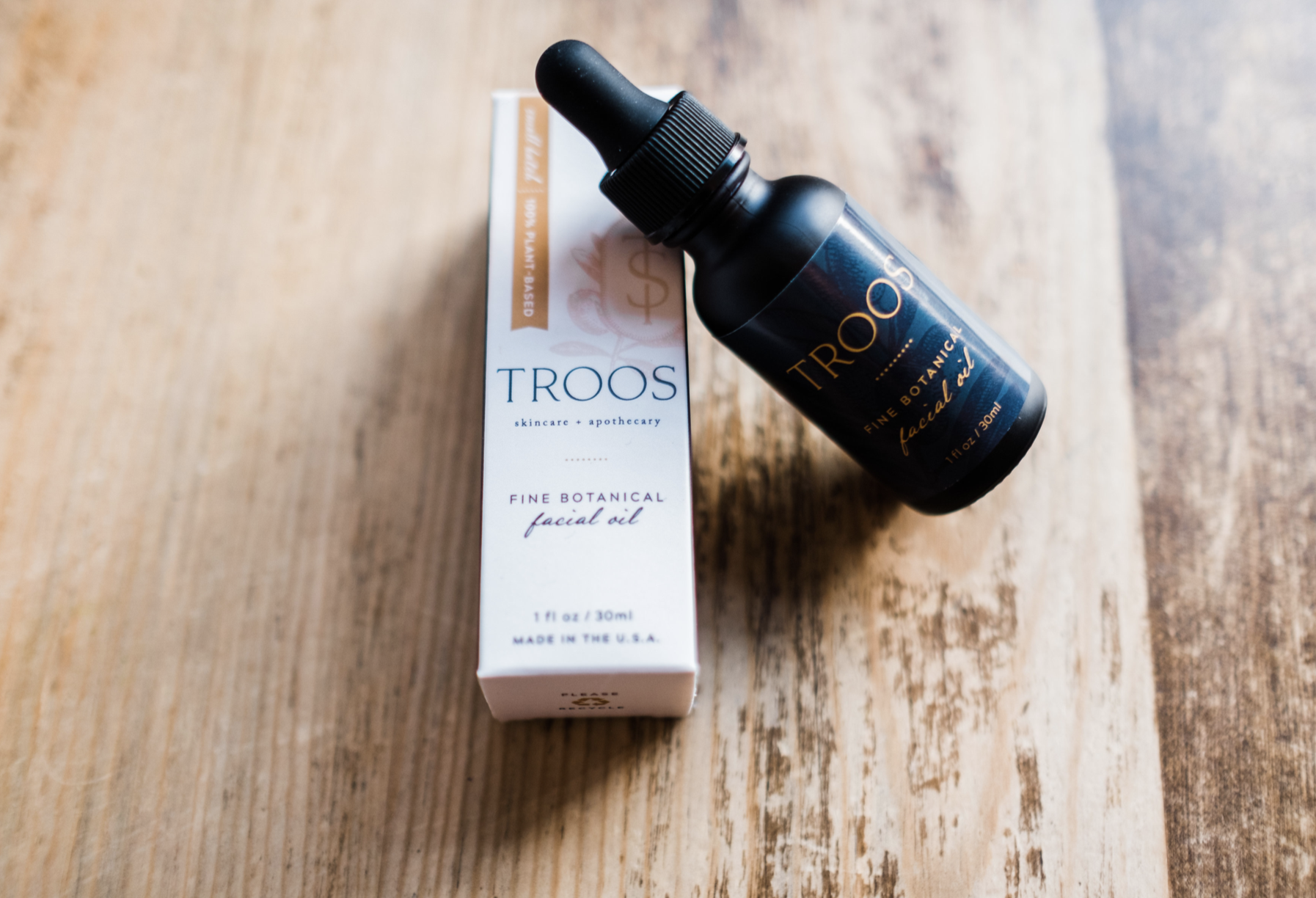 Download the Episode
---
Mon, 28 May 2018
210: 10 Simple Things We Unnecessarily Complicate
~The Simple Sophisticate, episode #210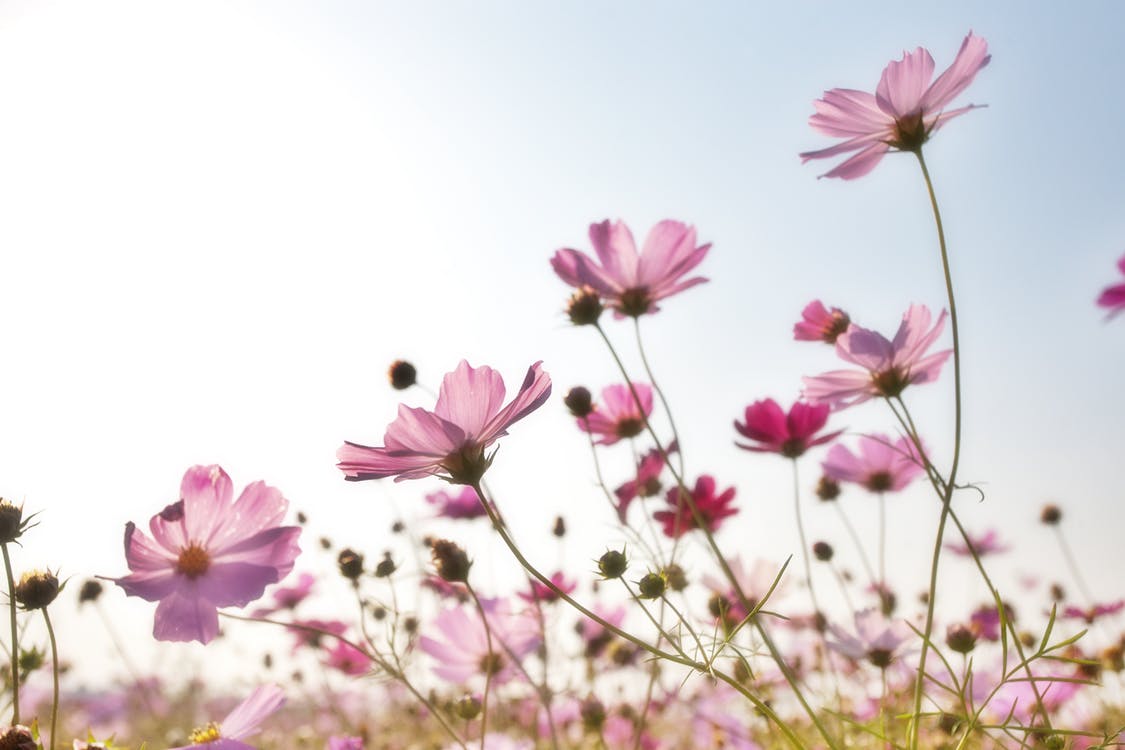 "It is always the simple that produces the marvelous." – Amelia Barr
You react in anger when a moment of frustration arises only to have to take more time (once you realize you shouldn't have reacted in such a way) to apologize and rebuild a relationship. The best decision, the simple decision, would have been to say nothing at all in the moment, step away from the situation, and decide what, if any, response was necessary. In a hurry to clear your inbox, you scan through emails too quickly, miss important details and end up having to respond twice or three times to correct the initial response. In an attempt to create a relationship, you cling or hang on to someone who doesn't fully welcome you into their lives. The simple truth regarding relationships is if people want you in their lives, they will make room for you and not create guessing games, just as you have opened your life to them. There are many ways we can complicate our lives when it is absolutely unnecessary to do so. While we often hear that we must struggle in order to reach the goals we desire, while there is much truth to the duration, there are many details along the way that do not have to be complicated. In fact, to complicate them, discourages our journey toward success. I was reminded that even those who value simplicity in order to elevate our lives (me!) can make the mistake of creating complication where they need not be. Over the past month I have been putting off a task that I knew in my good conscience needed to be tended to do. The delaying only built up more stress and fear that would have been assuaged or negated had I simply took action, discovered what the solution was and put my energy toward reaching the solution rather than putting my energy toward stressing out about the unknown. Often we complicate because we don't want one more thing to fill our plate. Ironically, we are putting more than one more thing on our plate; we are at least putting two: the task that needs to be tended to and the worry that we expend wondering. In other words, we accrue interest, and in this case, not the good kind. Today I'd like to take a look at 1o simple ways we unnecessarily complicate lives with the goal of avoiding these mistakes. Because once we recognize our mistake, we can simply correct our course.
1. Small, regular steps, to reach great success
When we see our goal at the end of the long journey, there is a natural assumption that a grand step must be made. And while, yes, the distance is long, the journey is simple. So long as you are clear about what needs to be done and break it down into mini tasks, then all you have to do is the daily tasks each day on a regular basis. Whether it comes to improving your health, saving for your dream trip or earning the degree, be clear about your plan and then let go of the longview and trust that your daily habits will carry you to where you wish to arrive.
2. Contentment is in our control
"It's only when you add the infinite battles of yesterday and tomorrow that life gets overly complicatd."—Getting Back to Happy, Marc & Angel Chernoff
Much of the world would have us believe that contentment lies outside of us. Described as happiness, in a semantic sense, I would agree - happiness does lie outside of us, but contentment is entirely within our control. And it is through understanding how to cultivate contentment that we are more available to appreciate moments of happiness. But because we focus on what is outside of us - what must happen that involves others, what they should do, who should be in our lives, etc. we give our power away. Simply, our power for contentment, everything we need, is in our control because it is a matter of the mind. Ahd when our mindset is in order, we become at peace with ourselves and more engaging and charismatic with the world, drawing to us what we most love and appreciate.
3. Sleep Well, Live Well
When I think about going to bed each night, I smile. I smile because my bed is soft, comfortable, and a true luxury to slip into after each day. Sleep is good. In fact, sleep is vital to living well. From how well our brain functions, to improving our health as the toxins are flushed from our bodies, to improving our mood, sleep even supercedes exercise. So protect your 7-8 hours of sleep each night and see the quality of your days improve.
4. When we complain, we aren't problem solving
It is easy to complain and it is very tempting. And while we do need to vent because often we don't know what we are truly upset about until we release the frustration either verbally or on paper, complaining is a waste of energy as it takes away the precious time and brain power that is needed to either solve the problem or move on to something that better uses our time.
5. Learn to say no - focus your attention
For nearly ten years, my focus has been my passion that is shared every week here on this blog. I continue to follow my intuition, trust that it knows what I cannot see at that moment and keep striving forward to inspire readers to have the confidence to reach their full potential, to shed the limiting views and societal confinements that would hold us back when what the world needs is what we each can uniquely give if only we could unearth it and share it with the world. In so doing my life has taken on its own construct: my daily and weekend schedules are full but much enjoyed, the sights of the world I have had the opportunity to see fill me with inspiration and I continue to arrive closer at understanding how living well, the art of living well, actually works. Because I know precisely why I am continuing to pursue my goal, saying no is quite simple. Whatever you are passionate about, whatever you discover gives you purpose, a deep, driving purpose, once you hone in on it, saying no is simple and the complications that arise from saying "yes" much more than necessary lifts.
6. Feeling loved, begins with loving yourself
The love stories depicted in cliched rom-coms or traditional fairy tales would have us accept the love we seek resides outside of ourselves. The truth is actually the reverse. As we flip this notion on its head, it sounds too simple, too on the nose to be true, but the truth is you have had the love you have been seeking all along. We cannot truly find someone to love us well if we do not know how to love ourselves. And in order to love ourselves we must get to know ourselves, and when we show the world the self-respect we have for ourselves and thus the world, we attract to us those who appreciate who we are and thus opportunities for quality and lasting, loving relationship. For many, the complicated part lies in understanding how to love ourselves because doing so has been conveyed as being selfish. Once we see someone around us who exhibits self-love, we come to understand that self-love is a form of self-respect and when we respect ourselves we protect ourselves and strike a balance between what we can give to others and what we need to keep to give to ourselves whether it is our time, our energy, or our patience.
7. Reduce excess decision making
From the clothes you wear each day (create a capsule wardrobe), to the flavor/varietal of tea/coffee you drink to start your day, once you know what works for you and if it a foundational decision that needs to be stable so that the other tasks you go about doing throughout your day will be successful, stick with it. During my work week, I drink black tea or green tea. There are many amazing teas to drink, but to ensure the foundation of the start of my day is sturdy I drink tea I know I will enjoy. It's not that I won't try different teas when I travel, enjoy brunch on the weekend, etc.. All it means is that too often we choose coffee to try something new (as a tea drinker) on a work day that needs are focus. And if the coffee does not sit well with us, we just complicated our day unnecesarily.
8. When we worry, we waste our days away
Worry is a depletion of two precious commodities - our energy and our time. As I shared a few years ago, there are many benefits to be had when we banish worry (20 to be exact). And one priceless benefit is a return to a simpler way of living and thus improving of our everyday lives. As I shared as the #1 of the linked post, often it is the "how" to banish worry that is hard. So let me share with you a four-step process you can follow to just that - banish unnecessary worry - (1) write down exactly what you are worried about, (2) write down what you can do about it (3) decide the best course of action (4) start immediately to fulfill the course of action you've decided upon. In other words, action is the choice you want to take when you don't know what the outcome will be, rather than worrying.
9. Tell the truth (about what happened and who you truly are)
"If you tell the truth you don't have to remember anything." — found in Mark Twain's notebook, 1894
On a surface level, as Twain points out, when we tell the truth, we don't have to remember which story to whom, but on a much deeper level, when we tell the truth about who we are and reveal to the world who we actually are, we do not draw to ourselves those who think we are someone else. In other words, not everyone will be drawn to us in our authentic state, but those who are are individuals with whom we have a far greater chance of connecting in such a way that has the opportunity to last, deepen and lift each party involved to their fullest potential. 10. Respond rather than react As I shared in the introduction in one of the examples of unnecessary complication, when we react, our emotions have us by the throat, but when we respond (while it may take more time), we are being thoughtful and inviting logic to join the conversation so to eliminate having to make apologies later. The key to living simply throughout our everydays is to make sure where we can simplify, we are. Because when we reduce the complications that need not be in our lives, we open up vast, beautiful windows for the opportunities we seek to introduce themselves. ~SIMILAR POSTS FROM THE ARCHIVES YOU MIGHT ENJOY:
~Why Not . . . Uncomplicate Your Life?
~Mastering the Complexity of Simplicity
~13 Benefits of Seeking Out Quality, episode #174
~The "How" of Tailored Simplicity
Petit Plaisir: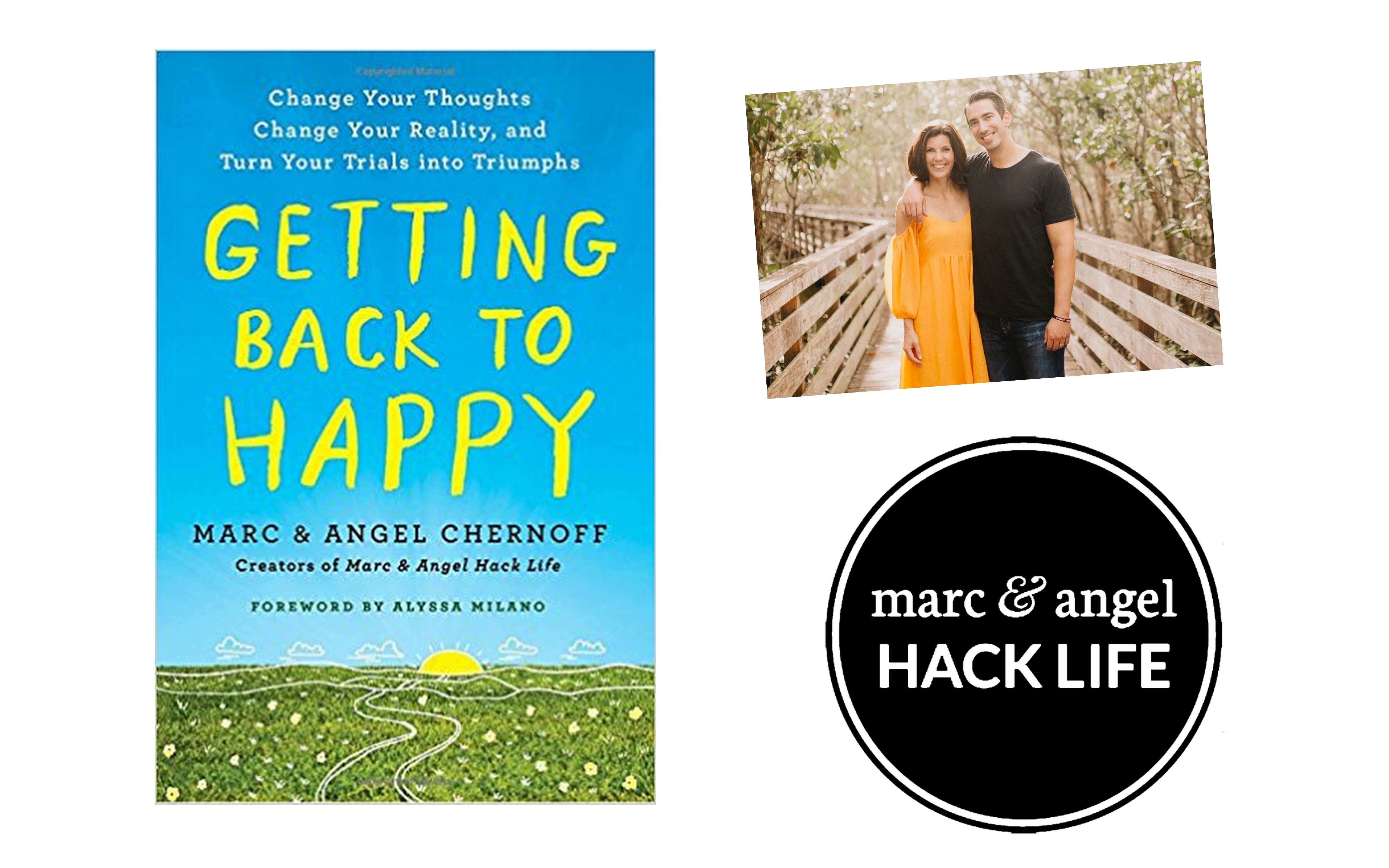 ~SPONSORS of Today's Episode:
Troos skincare & apothecary – www.troosskin.com

promo code: SIMPLE for 30% off your purchase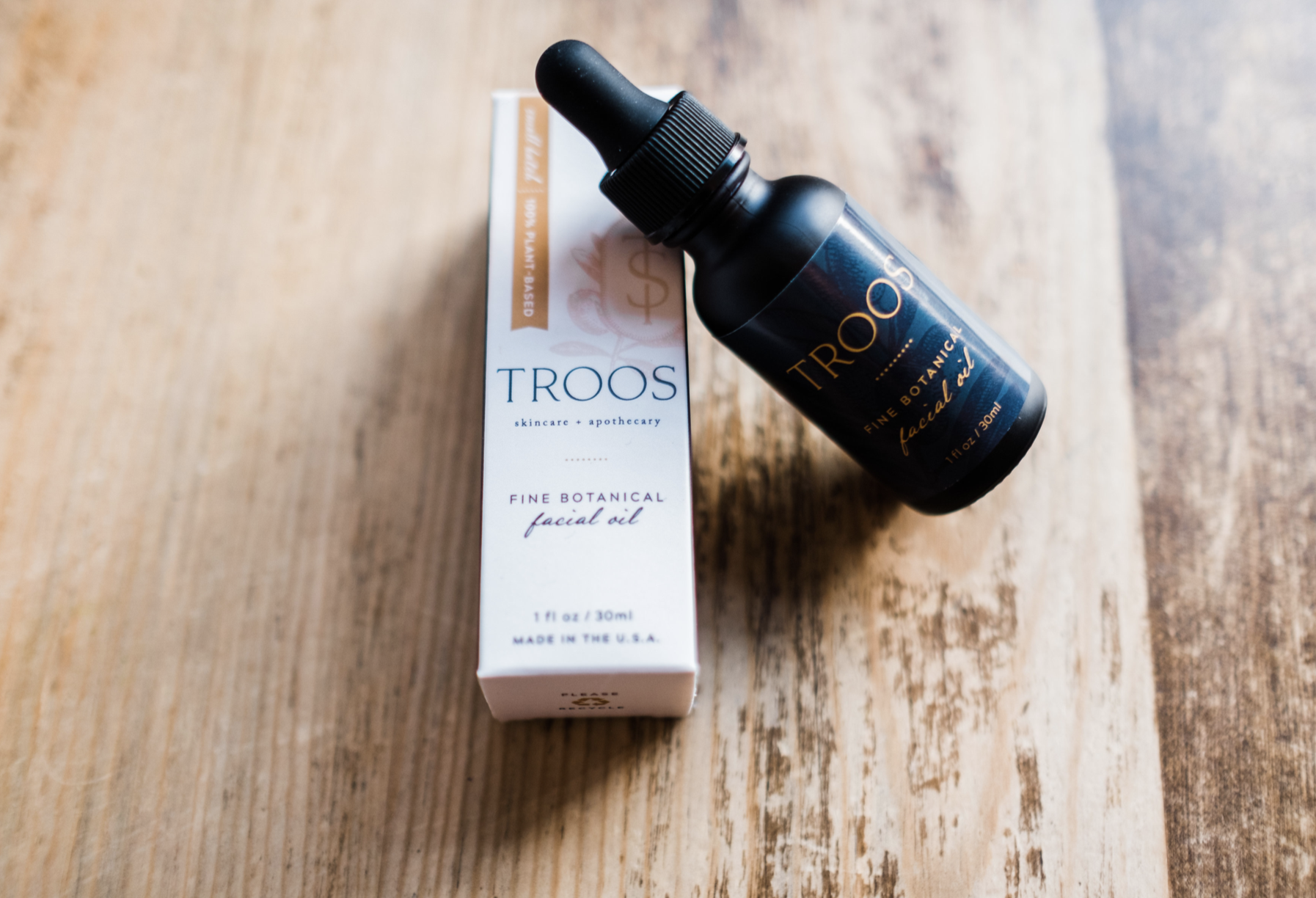 ---
Mon, 21 May 2018
209: Adding French Touches to Your Life and Space at Home
~The Simple Sophisticate, episode #209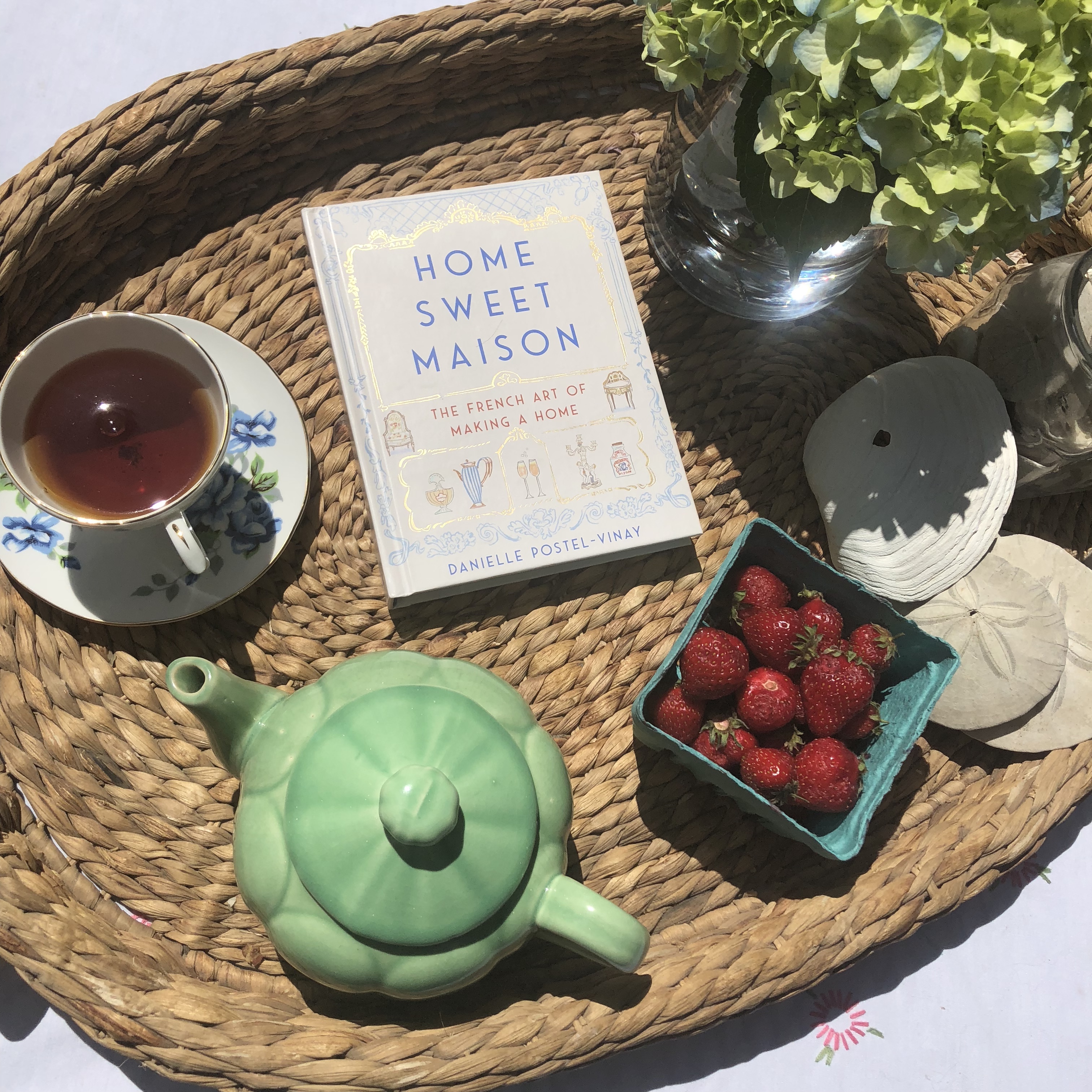 "Your home knows your past, it directs you toward your future, and it gives you the comfort of ritual. There is nothing on the planet that knows you and nurtures you like a home. You simply need to give it the tools to take care of you." —Home Sweet Maison: The French Art of Making a Home by Danielle Postel-Vinay
Whether we've lived in our home for years or only months, tending to our sanctuary is a near priceless gift we can give ourselves when it comes to our inner peace and well-being. Earlier this year author Danielle Postel-Vinay's new book Home Sweet Maison was published offering readers a tour of a home, room by room and how to incorporate what she has incorporated as inspired by the French culture and her French husband. The book is a personal journey, exploration and revelation of how by turning our attention to harness the power of our homes, we, as she shares in the above quote, give ourselves a most wonderful and powerful gift to elevate our everyday and ultimately the overall quality of our lives. Today I have selected 10 ideas that captured my attention, but there are many more within the pages of her book. As she shares in her introduction, "Take what you like and reject what you don't until you create a French-influenced home that is perfect for you."
1. Create a thoughtful entry/foyer
Make it unique. Introduce yourself to the world as this is where you greet the world and the world greets you. Choose a shelf or small table top to display your "memory theater" enabling guests to pause, look around and get to know you, if even to create a bit of mystery about the inhabitants. Your personal story and hints at dreams for the future can also be revealed. As well, make it functional - a coat rack or stand - to immediately allow guests (and yourself) to enter the home and begin to relax. 2. Give each room a purpose
"Fluid spaces introduced by the open floor plan [by Frank Lloyd Wright] create a sense of endless freedom and light in your home, the appearnce of unity and togetherness. But I wonder if this appearance of togetherness translates to actual togetherness?"
When we choose to give each room a purpose, we also communicate to ourselves the ideals we aspire to, a place to practice our values and share them with those we love. Whether it is the dining room being a space to gather tech-free and stay in touch with the lives of those we share the home with or our bedroom (le chambre) in which we share with most intimacy those welcomed into our personal sanctum, similar to our sartorial choices communicating without saying a word, our rooms communicate, encourage and support what we hold dear.
3. Embrace hunger and dine together at designated times during the day
Postel-Vinay sprinkles anecdotes of her French husband's foray into American cuisine and approach to food. Between the larger portions and not waiting to eat until a specified time so everyone can gather and the food can be appreciated, he encourages and reminds how feeling hungry is not the same as feeling starved. Hunger is not bad, he reminds. In fact, it elevates the appreciation for the next meal when it is time to sit down and enjoy.
4. Celebrate the food that has been prepared
Similarly to the point above, her husband is dismayed by the Americans' lack of appreciation for the food that was thoughtfully and with great time created to be enjoyed. An appreciation allows for an understanding of where food comes from and how it was prepared enabling diners to slow down, consciously enjoy the the food and thus not overeat. I also applaud this approach as it nudges us all to eat well and intelligently. In other words, what is it you enjoy about the food? What are you tasting? And you can then carry this into the kitchen to better understand how food is made, prepared, seasoned and its full flavor brought to the table.
5. Encourage all to participate and all topics to be discussed
While some may adhere to the edict of not talking about politics or religion at the table, I would propose, it is how we talk about these topics at the table that ensures that thoughtful, yet still impassioned conversations on any topic can be had. When we ignore our audience and choose to commandeer the table as our bully pulpit to share our opinions, then we have relinquished respect for fellow diners, but if instead we engage in thoughtful, elevated, conceptual conversation, all people can consider, some may learn, some may accept and some may rise to the challenge to offer another thoughtful opinion demonstrating that so many ideas have many shades of grey. As well, Postel-Vinay shares that the French encourage all guests at the table to speak, even the children. Practicing conversation and listening skills, but also demonstrating how to participate in a conversation which leaves no one out and recognizing when someone is monopolizing the conversation is a life skill for any situation involving effective communication.
6. Cultivate a boudoir (which is not the chambre, or bedroom)
"a place of refuge, somewhere to go when the world [is] too cruel, a safe place to let one's guard down"
I too learned more accurately what a boudoir is I mistakenly equated it with the bedroom. But while tangent to le chambre, it is the room or space which leads or precedes the bedroom. Perhaps the lounging area of private gathering complete with a chaise lounge or dressing table or a meditation room off to the side of your master suite; however you want to decorate your boudoir is up to you. The key is you. While Postel-Vinay shares, such rooms are not found as much anymore in France; however, to create a space in our homes for "personal retreat" and a space to "reflect your personal taste" seems to be a worthwhile return to the past.
7. Keep the bedroom private
In other words leave the bedroom off the home tour.
8. Choose neutral high quality cotton sheets for bed linens and avoid of fancy patterns
Simple, timeless, sensuous and beckoning. Our bedrooms need to be a place of refuge, escape and where restorative slumber takes place. Here is a detailed post about curating a bedroom for comfort and tranquility.
9. Choose a boutis quilt for summer bedding covers
Often found in the south of France, Provençal traditional quilting offers boutis "in which a thin layer of cotton, silk or wool batting is covered on both sides with thick cotton fabric, then quilted."
10. Take the television out of the bedroom
For sleeping, reading and intimate moments with your partner. That's it. That is all that is needed. Keep it simple, keep it brilliantly lovely and a space you look forward to returning to at the end of the day. ~SIMILAR POSTS FROM THE ARCHIVE YOU MIGHT ENJOY:
~11 Ways to Make Any Home Your Sanctuary, episode #105
~How to Set Up Your Home Like Luxurious Travel Accommodations, episode #45
~22 Tips for Creating a Grown-Up's Living Space
~Submit ASK SHANNON questions for the June 25th episode (email by June 12th)
~Stop by on June 13th for the reveal of TSLL's 2nd book and the beginning of preordering.
Petit Plaisir: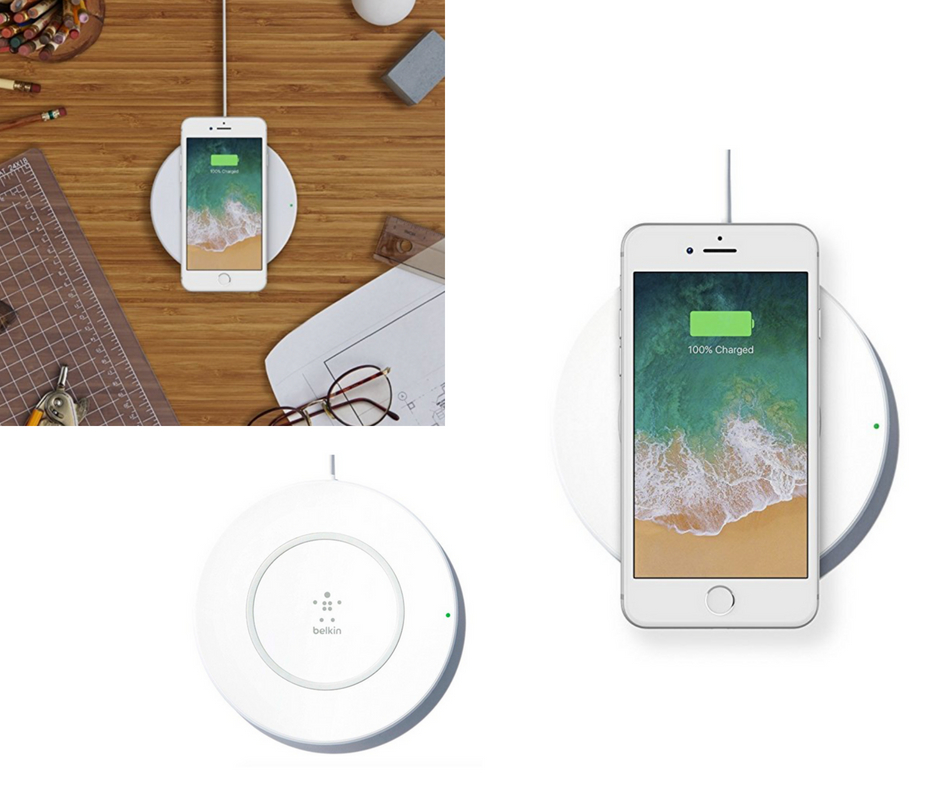 ~SPONSORS of Today's Episode:
Troos skincare & apothecary - www.troosskin.com

promo code: SIMPLE for 30% off your purchase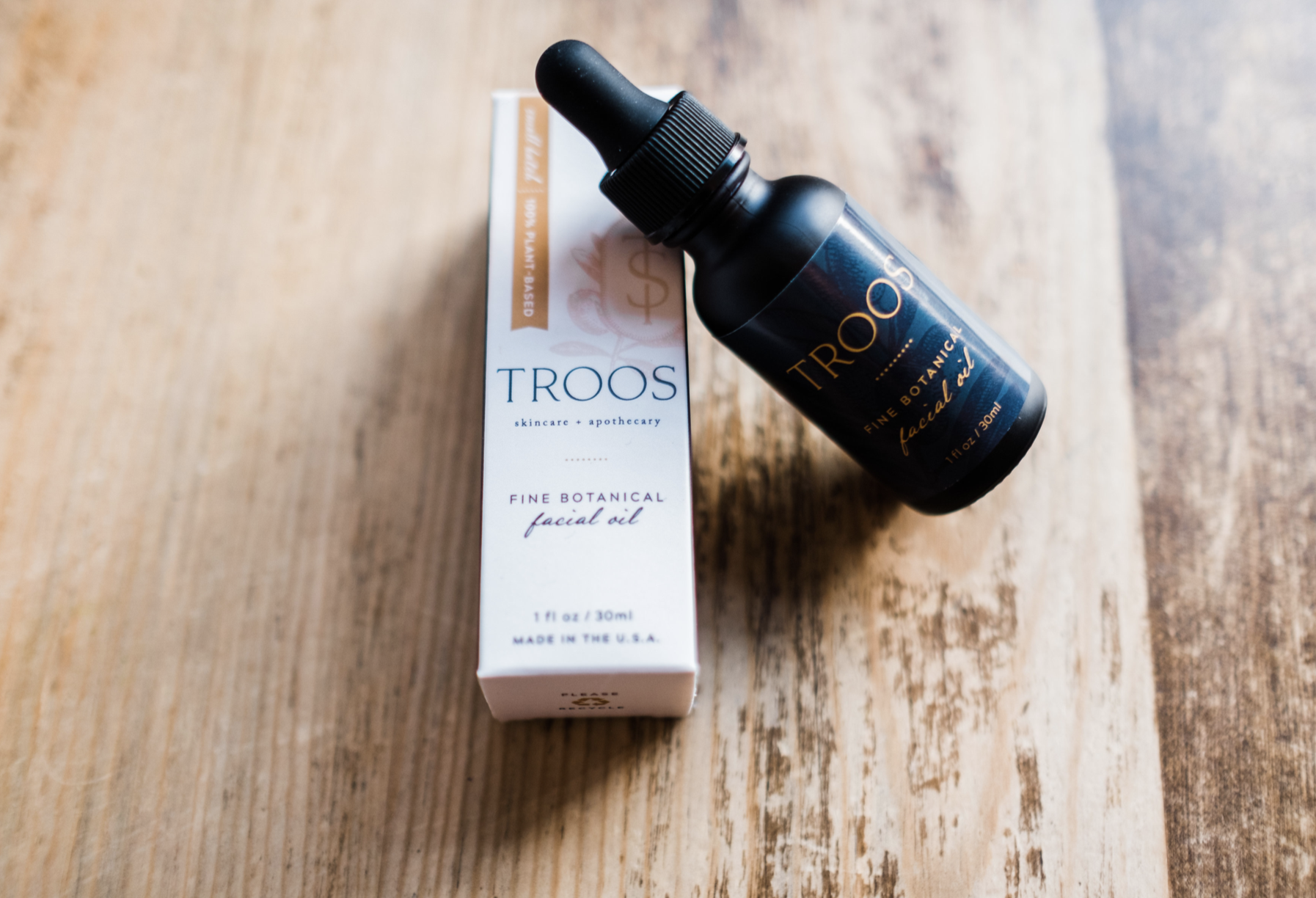 HelloFresh - www. hellofresh.com/sophisticate30

promo code: sophisticate30 to save $30 off your first week
---
Mon, 14 May 2018
208: How to Create an All-Around Healthy Life
~The Simple Sophisticate, episode #208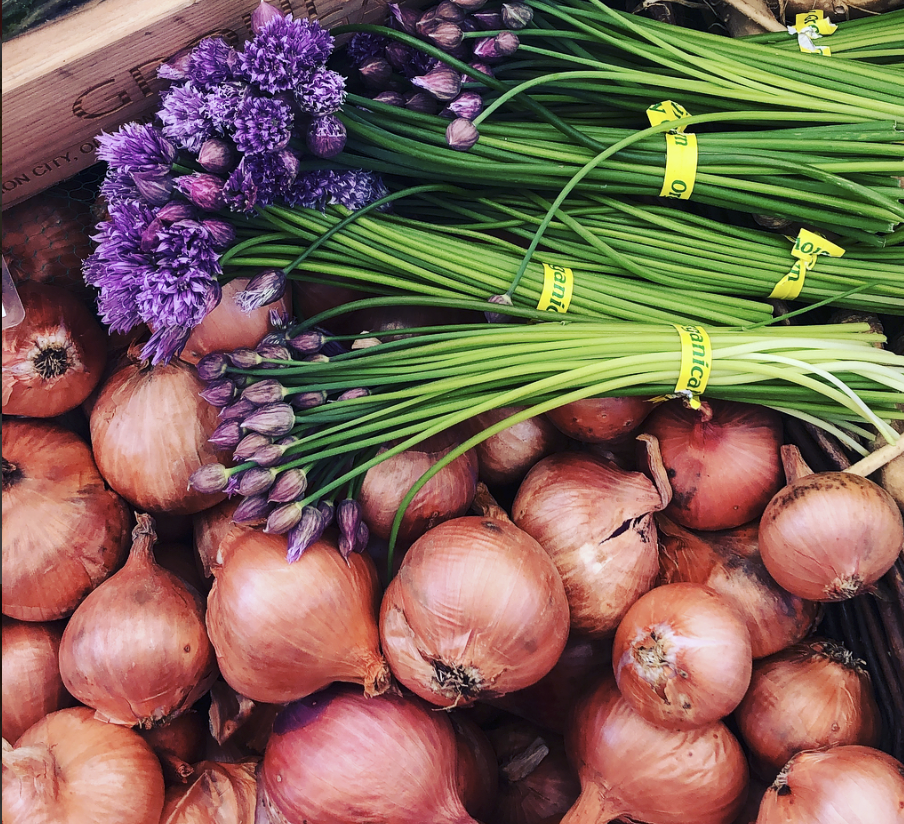 The pillars of a healthy life have been enumerated by many an expert, but it was in Frank Lipman's book
How to Be Well
that delineated and described them in such a way that found me nodding my head in agreement throughout the entire book. The concept of living simply luxuriously adheres beautifully with Lipman's six pillars: what we
Eat
, the
Sleep
we get, the
Movement
we engage in, how we
Protect
and prevent, finding regular time to
Unwind
and quality opportunities to
Connect
all contribute to build a life of good health beyond our physical, but as well including our mental and social lives as well. At the core it is about knowledge and understanding, and just as importantly, it is about understanding the propaganda that swirls around us claiming to offer health hacks, but in reality prevent us from truly living a life of true wellness.
What ideas, products and beliefs should we let go of to live well?
1. Counting calories
~
Love Food, Love Your Body - 10 Simple Tips
, episode #8 ~
Why Not . . . Learn How to Cook?
~
Why Not . . . Treat Your Body Like a Temple?
2. Sugar
~From altering your hormones so that your body is not registering hunger correctly which then makes you eat more as well as increasing your cravings for sugar, sugar as Lipman calls it is "public enemy number one". With 80,000 processed foods on the market, 58% of them contain added sugar and that includes items you would never have thought to contain such an ingredient (granola, pickles, baked beans, protein bars, etc.).
3. Processed Foods
Compared to malware on our computer that jumbles the information in order to confuse, Lipman recognizes that most of us know that processed foods are bad, but we can be bamboozled into eating them never-the-less. When I read Michael Moss' book
Salt, Sugar, Fat: How the Food Giants Hooked Us
, I was mortified by their antics, but then felt empowered to eat smarter and not fall prey.
4. Prioritizing exercise over sleep
"Sleep is not a luxury; it is an absolutely esential act of daily mainteance, and it is your ally in keeping your brain sharp and youthful."
5. Remove toxic cleaning products
Forget most labels, such as "green", "natural" or "with essential oils" as they often do not adhere to U.S. federal law when it comes to hazardous compounds. As well antibacterial products for hands and household use can contribute to drug-resistant bacteria. In lieu of fabric softeners and dryer sheets, Lipman recommends using a little vinegar in the rinse cycle instead.
6. Grooming products with toxic chemicals
Check out the
"Never List" at beautycounter.com
to determine which products to look for and to never purchase products which contain them (they also have a downloadable pdf which is pocket-size for easy reference).
7. Multi-tasking
~
4 reasons to stop multi-tasking
8. Chasing bliss
Instead pursue a purpose. While it will take time to figure out what gives your life purpose as you come to better understand yourself, your gifts, the world, etc., choosing to pursue a perpetual state of happiness is a fool's pursuit. ~
From Seeking Happiness to Cultivating Contentment: A Shift in Pursuit
, episode #162
What ideas should we embrace?
1. Fat (healthy fat)
Fat does the opposite of added sugar; it is something we need in our diet and it gives us stable, longer-lasting energy, controls hunger and helps to regulate our metabolism. Lipman's rule of thumb when it comes to fats:
If it comes from nature, it's probably healthy, and if it's made in a factory, be it feedlot or process plant, it's probably not.
2. Become a savvy food shopper
Just as in life it is important to be a critical thinker about the information we receive, this also encompasses the food we purchase. First and foremost, eat whole foods when possible. When fresh produce, local meats and dairy are available, support your local farmers and ranchers that way you know how your food came to be on your table. Lipman shares, "We have an industrial food supply that has favored profit over health for so long that it's made disease-causing foods mainstream and health-giving foods fringe." Food for thought - pun intended.
3. Enjoy broth
Lipman shares that the collagen in broth is gentle yet nourishing, healing and supportive for overworked and damaged digestive systems as well broth delivers healthy fats, fat-soluble vitamins and minerals to our bodies, counters inflammation and supports the joints and skin, as well it boosts the immune system. A recipe is included in his book for bone broth as well as pairing ideas.
4. Salt (just not highly processed table salt)
~As an essential micronutrient, it plays an important role in our body helping it to regulate muscle, heart, nervous system and brain function, as well as blood flow and fluid balance. Lipman reassures that so long as you are "eating a clean, whole-food diet and our seasoning your food with salt to taste, your body makes the adjustments to maintain equilibrium". Just make sure to eat unrefined salt, rather than regular table salt (highly processed salt). ~Listen to my conversation with American expat living in France and cookbook author and cooking class instructor Susan Hermann Loomis in
episode #192
as she gives some insight into cooking and eating salt.
5. Simplify cooking
~
Why Not . . . Keep It Simple in the Kitchen?
~
Discover a Capsule Menu: What it is and how to create your own
~Watch the
pilot episode of The Simply Luxurious Kitchen
, TSLL's new vodcast.
Let go of recipes, use a slow cooker, let the quality of the food bring the flavor.
6. Eat the stalks
From broccoli to cauliflower, even the woody asparagus stalks, these hard-to-digest carbohydrates give good bacteria a feast (the is a good thing). Lipman shares that the prebiotic benefits include ensuring a thriving microbiome. Munch on these chewy options raw or cook them along with the rest of the vegetable.
7. Go to bed when you are tired
Our sleep cycles are smart (which is why jet lag is brutal). When we listen to them, we are listening to a wise sleep sage.
8. Investigate when your sleep goes awry
Often when we are unable to sleep, it is a sign that something in our lives needs to be addressed, adjusted or effectively dealt with so we can move forward.
9. Follow a strength training program
Since most of us do not work at jobs that require physical exertion, it is important we welcome this healthy stress to onto our physical bodies regularly. Offering protection from disease as well as enabling our bodies to "meet the demands of and carry the loads of life (joints, tends, ligaments, muscles, etc.), strength training can also reduce the risk factors for diabetes, heart disease and cancer. ~Have a look at what I learned when I scheduled time with a personal trainer earlier this year
to set up my own strength training routine
, episode #201.
10. Move
Any opportunity you have to move, seize it. From the exercise routine you follow, to walking to the market, taking the stairs or getting outside on your lunch break to take a stroll, do so. ~
To Get and Stay Fit: Keep It Simple
, episode #190
11. Use a foam roller
Lipman recommends using a foam roller five to ten minutes a day to massage the tired muscles and tendons we have kept quite sedentary throughout the day. Also, using a roller helps with circulation and kneading sore muscles which also increases the oxygen flow to the brain. ~Shop foam rollers
here
.
12. Shop at farmers markets when you can
~
How to make the most of the farmers market no matter where you live
~
David Lebovitz Talks About Making Paris His Home
, episode #182
13. Dry brush your entire body
Similar to using a roller, dry brushing your body from head to toe improves circulation. Making strokes with your brush that all run to your heart, making this a habit will also improve your body's glow as dead skin cells are also being removed. ~Shop dry body brushes
here
and
here
14. Become mindful
Being mindful is the opposite of choosing to multitask. When we choose to be mindful, we are choosing to be present, to be self-aware,
to respond rather than react
. While being mindful is not something we can do once and make it a default that we do without thinking, it is something that requires of us to be entirely present thus improving the quality of everything we do throughout our days. ~
11 Ways to Live More Mindfully
15. Say no to overcommitting
One of the benefits of being mindful is that we are aware of what we are capable of and respond in kind rather than by default. Saying no could be literally saying "no thank you" to invitations or creating "
no work zones
" in your home. ~
Discover how to let go of the busy mentality
16. Rest
~
An Everyday Necessity: Deliberate Rest
, episode #139
17. Commit random acts of kindness
Kindness in our behavior, in our words, in our expression of sincere appreciation. When we choose to commit random acts of kindness, we experience what Lipman calls the "helper's high". Physically our bodies do change as serotonin levels rise and cortisol (released when we are stressed) goes down, as well as our blood pressure.
18. Learn something new each week
Not only is it exciting and confidence boosting when we learn something we weren't aware of previously, we are actually helping our brain out as well. By learning new tasks and information, we are creating new neural pathways which "can prevent degenerative diseases like dementia". ~3 part series -
The Benefits of Reading
19. Celebrate small victories
Perfection can be the barrier that stands in our way of celebrating along our journey. Lipman states
"This anxious pursuit of perfection can be a hindrance to getting and staying healthy because it denies the reality of nature: Health is a dynamic state, constantly changing and in flux, and it is different for each person. There is no 'perfect point' of guaranteed balance, and striving for it can drive you crazy."
I wanted to end on this point because even though the book offers how to live well, we are always on the journey toward refining our lives. We will never reach a point of perfect health and be able to stay there. We must be diligent and regularly apply the knowledge we knew which was reaffirmed today, apply the new information we discovered and continue to learn more about our unique bodies, lives and selves. The first step is understanding and once we know how, we can then go about living well so that we can enjoy our lives to the fullest. ~
Perfectionist vs. High Achiever: The Difference
Petit Plaisir:
~
Discover the many benefits of enjoying an avocado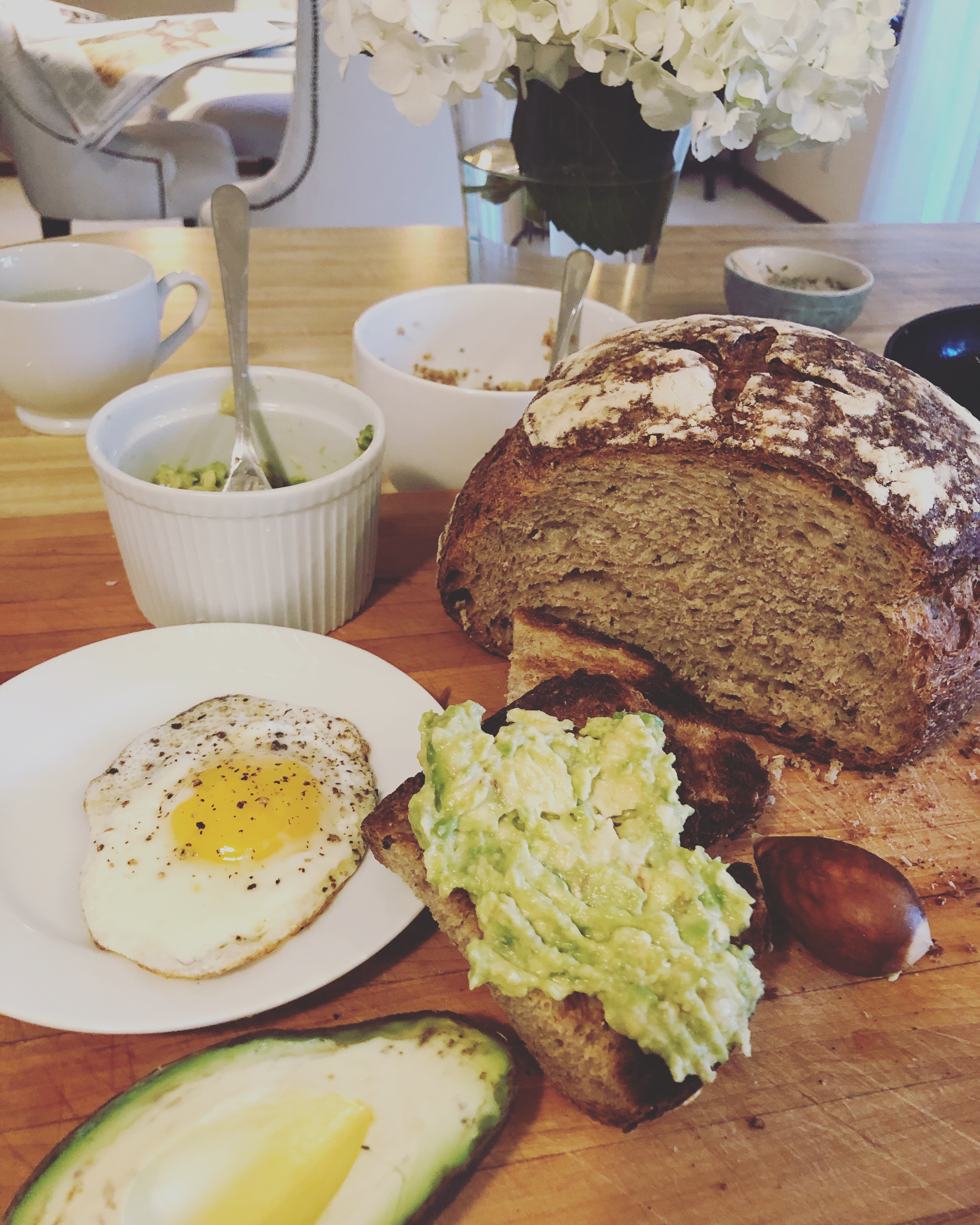 Download the Episode
---