Mon, 19 March 2018
200: Spring Cleaning to Welcome Mother Nature's New Year! 22 Ways to Start Fresh
~The Simple Sophisticate, episode #200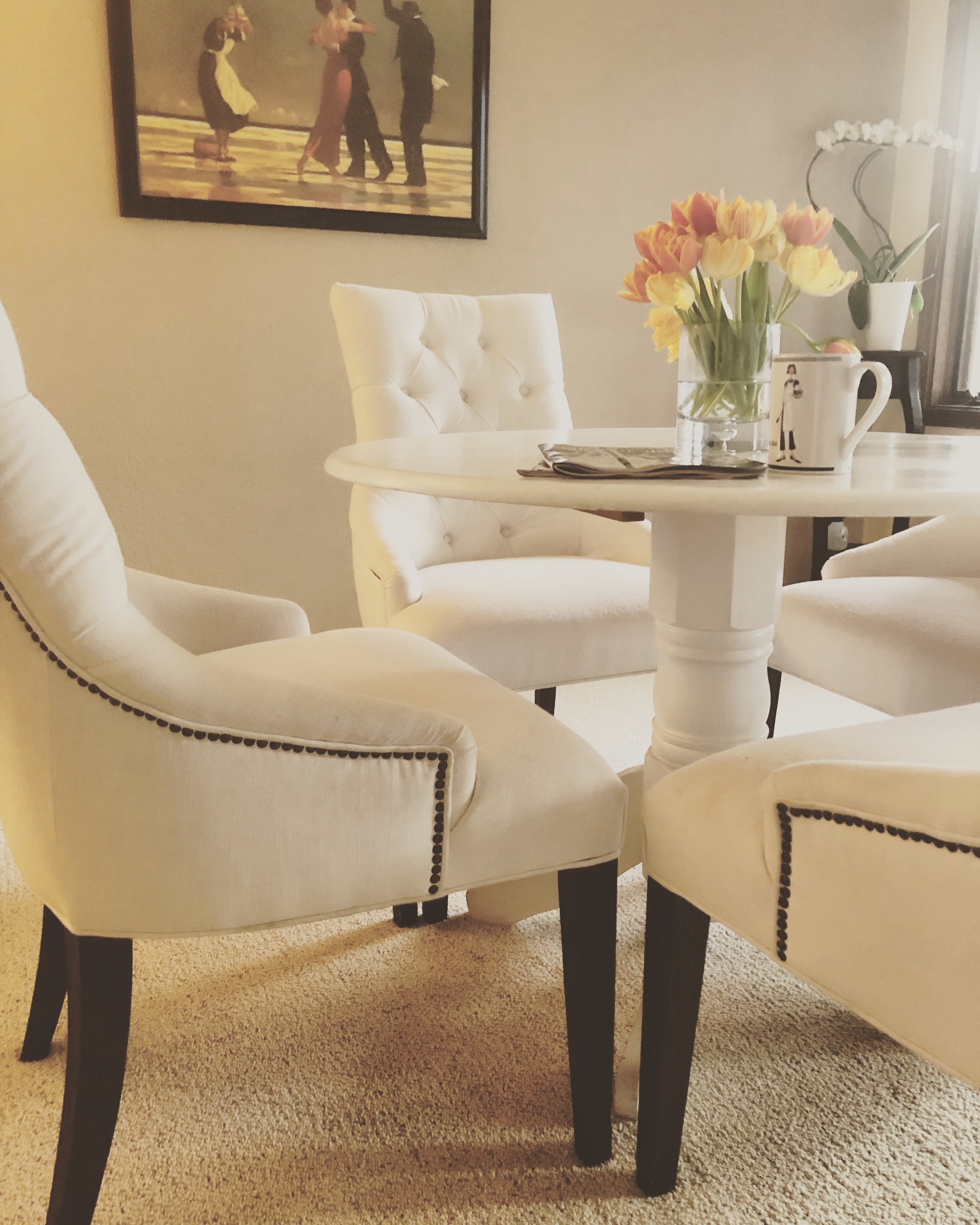 On Tuesday morning at 9:15 Pacific time in the western hemisphere spring will arrive. No weather prediction can change this reality. Even if it continues to snow where you live (the snow in England and France this past weekend have made me feel as a kindred spirit to the residents as we had snow this weekend as well), the calendar affirms, it will be spring at this time on Tuesday. But no matter when the snow decides to cease falling, we know it will (and even when it does, it melts nearly as quickly, non?). What I have found to be a wonderful activity during such times, along with indoor projects that must be completed, is to tend to spring cleaning of the home. And when the sun comes out, spring cleaning in the yard as well. So yes! Spring cleaning has begun! And oh, does it feel good! (Too cheesy?) Last week, my white burber carpets received their bi-annual thoroughly cleansing (see above), and in so doing returned a brightness to the house. Simply tending to these seasonal tasks, whether we do them or hire someone due to our time constraints, when we do, we begin to officially shift forward to the new season that is beginning. And as it is spring, a fresh start, a feeling of renewed opportunity and revitalized energy. Below are 22 spring cleaning tasks to perhaps welcome into your annual routine as you too say goodbye to winter and hello to the much anticipated spring season.
1. Let in the light! Clean the windows
As soon as you are able to get outside and the sun is expected to shine nearly all day (although a cloudy day is claimed to be best as the cleaning solution will dry less quickly, reducing the amount of streaks), take a couple of hours to clean the windows inside and out. My mom always made a point of washing windows in the morning to enable the ability to see better the streaks as the natural light is shining more directly through the windows (you can also do this in the evening, but again, we're usually tired or have other plans). And the approach is simple, grab a bucket of water and vinegar, the newspapers you just recycled from yesterday's or that morning's reading session and before you know it, you will be bathed in more sunlight. (Yes, newspapers are a great option instead of rags - they are not only cheaper, but will not scratch the glass and are quite absorbent - learn more
here
.)
2. The floors (and rugs, although not as often) get their special treatment
If you have carpet, welcome in a carpet cleaner, if you have hardwoods, follow the special instructions of care for your particular wood floors. Typically a damp mop (not wet mop) with a few drops of dishwashing liquid is all you need to do (in fact, some experts recommend doing this monthly). Here is a list of recommendations for
wood floor care
from RealSimple. If you have area rugs, deep cleaning them need only be every 3-5 years as over-cleaning contributes to too much wear and tear.
3. Tend to the window coverings
Whether you have blinds or drapes, dust, wash or send to the dry-cleaners for special careful cleaning.
4. Clean the dishwasher
House Beautiful
in their
annual spring cleaning guide
recommended giving your dishwasher a deep clean, and with the amount of use most of us give our kitchen time-saving machine, it is a good idea. Using a special dishwasher cleaner pack (
this one
from Cascade will remove the grease, odors and limescale and includes two for fewer than $14), run it with an empty dishwasher and begin the new season with a "like-new" dish-cleaning machine.
5. The remainder of the Kitchen Triangle: the stove and the refrigerator
Give your refrigerator a thorough clean out and cleaning, something I like to do bi-annually as well. Not only does this enable an opportunity to see which staples you have regarding condiments, etc., but it also is a great opportunity to organize your refrigerator into sections. For example, keep your meat and proteins in one section, your cheeses in another, your fruit in one bin and your vegetables in another. Also, drinks have their designation as well. Especially if you are living with others, but even living by yourself, when you give the refrigerator a quick glance before you head to the market, you will know exactly what is needed for your
weekly capsule menu shopping
. And, do not forget the stove. I will admit, I do not like sticking my head in an oven (for many people who have self-cleaning, just turn it on to work its magic while you clean the refrigerator), or maybe that is just the English teacher in me, but since I do keep tin foil at the bottom of my stove, I find many messy clean-ups are avoided. So find a sturdy oven cleaner, put some gloves on and tend to this annual task. The more regular we do, the less daunting it will be each time.
6. The linens beyond sheets
While bed sheets are typically cleaned every week or two weeks, wash the duvet cover, the coverlets, the throws, the pillow shams and any other linen that does not get regularly weekly attention. Some of these items may need to be taken to the dry-cleaner, so allow for 1-2 weeks to be without. Perhaps you are going on a spring holiday, so plan on taking your linens to the dry-cleaner before you leave, so when you return your linens are returned as well as fresh and clean for the new season.
7. Flip and clean the mattress
A simple flip or rotation of your mattress is easy to do to prevent overuse in one area. As well, vacuum your mattress to remove any unwanted debris.
8. Sinks and faucet cleaning
If you have found you have lime deposits around faucets in your house,
HGTV offers a simple solution
: Lay a papertowel over the area, pour vinegar over the top and let it sit for an hour. After the allotted time, the lime should have softened, making it easier to remove.
9. Make the stainless steel shine
Now this is something that can be done each time the kitchen is cleaned, but its worth doing for spring cleaning as well. Again
HGTV shared this gem
: using a spray bottle full of 50% rubbing alcohol and 50% water, clean your chrome, glass or stainless steel finishes and polish to reveal their brilliance.
10. Assess and organize the pantry
In January I shared one of my winter projects which was to
organize my cupboards
, which for me includes my pantry items. Similar to cleaning out the refrigerator, when we know what we have, we know what we need.
Here is a list
of the 34 items to keep at all times in your pantry, or épicerie (
episode #109
).
11. The closet clean-out
Bi-annually, clearing out, assessing and reorganizing our closet is a wonderful idea to prevent overspending, but also enable savvy purchases as the new season begins. I have detailed how to approach this task in
a dedicated post
, so if you're curious, be sure to
take a look
.
12. Seasonal clothing swap
Now is the time to take your winter coats, sweaters and scarves to the cleaners for their annual maintenance. Perhaps you took your spring and summer items in the fall, but if you haven't take them now so they are ready to shine with the beginning of the new season.
13. The walls need your attention
This may sound odd, but while we are surrounded by the walls of our homes, we often do not see them. Cobwebs can form, dust accumulates especially if furniture is in front of them, and all it takes is a simple damp cloth wrapped over a broom stick (to reach high points by the ceiling) and an extra hour or so of a day. If you need to clean stains from the wall, use a few drops of dishsoap, then go over it again with a clean damp cloth to remove the soap.
14. Clean the cushions of your furniture
Pull the cushions out from your sofa and chairs and clean underneath as well as the cushions themselves. You will most likely just need to vacuum them both, but doing so will ensure that all is clean whether it is seen or unseen.
15. Put away the winter
Whether you have certain decor, wreaths, candles of a darker hued color or books that align with the winter season, take this time to swap them for the spring and summer editions. While you are doing this, you are also able to do a little extra cleaning that may not get your attention each week.
16. Bring forth the outdoor furniture
While this may be something you, as I, don't get to do until April, it is still a seasonal ritual to tend to. Bring out the lawn furniture, the patio chairs and tables and giving them a good wash with soapy water. Then the pots come out as well as soon they will be filled with fresh blooms from the nursery.
17. Clean the trash cans
Indoors and out, suds up the trash collectors and wash and rinse them out. A simple task that is quite satisfying.
18. File away taxes of 2017 and organize the office
Most of us have completed our tax returns or will be soon, so now organize them and place them where they need to be and move forward into the new year. As well, dust the shelves, countertops, desktops of your work space. Dust the screen of your computer, dust the top of your printer and other machines you may have and why not bring in at minimum a bud vase for a touch of spring to enjoy as you work?
19. Update your podcast subscriptions
I recently tended to this task as many of the podcasts I had on my list were no longer offering new episodes, so I went through and streamlined my podcast subscriptions to include only the ones that were still offering new episodes as well as episodes I continued to always select to listen to on my walks and travels.
20. Clean and organize your handbags
This may seem obvious, but our lives get busy and before we know it our totes are carrying receipts from two months ago, lipgloss that has been empty and who knows what else. This shouldn't take but a few minutes, but sometimes we have to be reminded of the simple organization that makes a big difference in our daily lives. As well, our wallets need our attention: why do you need so many of others' business cards in your wallet, do you use that particular rewards card anymore? Slimming down your wallet feels good as well.
21. Assess Makeup and beauty supplies
While these tasks can be done at any point in the year, the inspiration behind spring cleaning is an opportunity to start fresh and what better way when it comes to our beauty than to make sure our supplies enable us to shine our brightest. Clean your brushes as well with simple facial cleanser mixed with warm water until it is bubbly and dunk, dunk, dunk and then rinse.
22. Bad habits out, good habits in
Admittedly, when there is less sun, as there is in the winter, it affects our mood, some more than others, but either way, it does play a role in our emotions. Take a moment before you step forward into spring, as we continue to gain more daylight each day for the next three months, to assess what habits are working for you, and which are not. Sometimes simply having more daylight to tend to what is a priority makes a difference in our successfully acquiring the habit. Whether it is meditating in the morning, walking in the evening, eating more seasonally ripe produce or turning on classical music to start your day instead of the news (in
episode #197
we looked at the benefits of classical music), spring gives you an opportunity to be more successful, because when our moods are improved, the confidence we have in ourselves to be successful with whatever we pursue also has a better chance for improving as well. Ultimately each one of us will tend to what we need to start fresh with this new season. Perhaps a handful or more, but maybe just one or two of the ideas spoke to you. Whatever you choose to do to welcome spring, and literally or figuratively clean out the clutter of the old season, be sure to take the time to do so as I am confident you will be giving yourself a bit or a signficant bounce to your step as the excitement of what the new year has in store begins to come forth. Welcome the spring season and may this first week (beginning tomorrow - Tuesday) be an auspicious omen for what is to come.
~SIMILAR POSTS/EPISODES from the ARCHIVES YOU MIGHT ENJOY:
weekly TSLL newsletter
Petit Plaisir:
~Learn more about the author who is a professor emerita at Smith College
here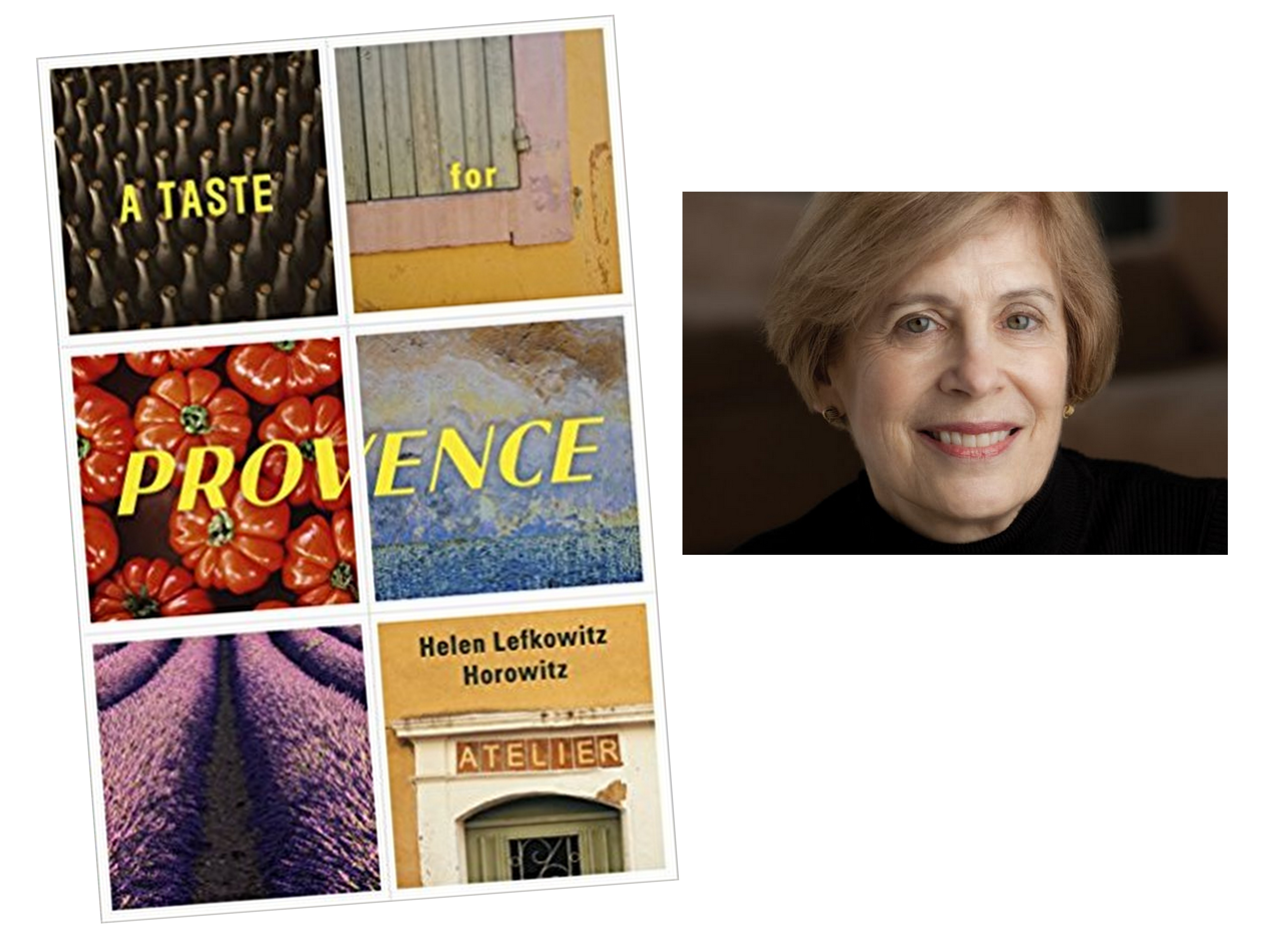 Sponsors of this week's episode:
---
Mon, 12 March 2018
199: 9 Reasons to Savor Being in the "Choosing Seat": The Gift of Being Single in Your 30s, 40s, 50s and Beyond
~The Simple Sophisticate, episode #199

"The best part of being single is that I get to know men and see what I love about them in a way that, when I was 19, I never afforded myself the opportunity. At 19, I would think, 'Oh, I got picked!' and I would just go along with it, happy to be picked by a man, instead of choosing, and now, I'm in the choosing seat." —Laura Dern on being 50 and divorced
~Based on feedback from last week's episode (#198), I highly recommend tuning in to today's episode (audio) as much more is talked about than what is revealed in the show notes below. My thoughts on last week's episode are shared along with a review from a long-time listener that offered valuable constructive criticism that I wanted to honor.
Whether you are single and have never been married, or you are divorced or widowed, whether you have children or your only children are of the four-legged variety, when you step into a time of your life in which you are not romantically attached to someone, some will embrace the change immediately while some will dread the loss of a partner. Today's episode/post was inspired by multiple components. First, actress Laura Dern's above quote sparked my thinking about the misconceptions many of us when we are young unconsciously accept when it comes to dating due to a self-confidence that has yet to find its footing, and secondly, last week's conversation (
episode #198
) with Jenna Birth on the evolution of modern romance and how to navigate it well in order to find and cultivate a healthy, loving partnership. As I examine and savor my own singleness at the moment, I would not want anything else at this point in my life. I reflect on what the past ten years has revealed itself capable of when it comes to my career, and I know, based on my personality, had my energies been shifted, my life would be significantly different. And from my perspective, based on my dreams, desires and ideas of a quality life, I would not be content. That again, is based on knowing myself. Each individual will define their best life differently and that is where we must say "Good for you, but not for me" (thank you Amy Poehler for succinctly coining a phrase needed for us to understand and accept different ways of living well). As we step away from our twenties and into our thirties, forties, fifties and beyond I find single living can be ever more attractive, and due to this, make it easier to find a partner that we truly mesh with should we choose to do so. How so? Let's take a look at nine reasons being single can be a powerful time of growth, rejuvenation and clarification.
1.You become clear about what is and is not in alignment with your authentic self
When you are your own company you become particularly clear and more understanding of what you say yes to without forethought, but at the same time, why you say yes (or no) to anything life presents you with. As will be discussed in #7, once we learn what is sincerely us and what is influenced by the outside world, we can then choose to understand why it is hard to break molds that are merely masks and finally remove them entirely.
2. You become able to differentiate between true connection and lust provoked purely by physical attraction
Ah, the innocence of youth. The movies, the media, even everyday people we may find ourselves around at any given time, perpetuate the idea that physical attractiveness need be an primary ingredient (if not the most important ingredient) in order to build a relationship with someone. Oh, the silliness of this belief. Whether we learn this sooner or later, when we finally learn it, we can be far more conscious of why we are drawn to someone. And while it is absolutely healthy and natural to be drawn to someone because of their looks, we also become aware that we need more to pursue for the pursue of a lasting relationship. Celebrate this difference is growth, and makes life and meeting the myriad of people we meet, all the enjoyable.
3. You can invest entirely and build with your full energy a career you love
As I mentioned above, the decade of my thirties has been an amazing gift. If I had been in any of the relationships I let go of during the course of this time period, I know for certain, my energy would not have been enough to tend to the goals I set for myself. Now, to find a partner that would support my goals would have been wonderful, as the support should be for both involved, but that was never the case (which is in large part, why we went our separate ways).
4. You date thoughtfully
Case in point, you begin to learn what strengths and gifts would work well for you in a partnership and you begin to date more thoughtfully. I have found that as I get older, those people I date are more lovely in general, but my needs for a relationship to work are also more clear as well.
5. You can travel to destinations that pique your curiosity and yours alone
Ah, the gift of traveling to and doing what you've always dreamt about. Whether it is venturing to destinations on your bucket list, or returning to the same place again and again, you can and you can enjoy every minute, stay as long or as little as you'd like and meeting amazing people along the way because you are traveling with the world.
6. You become comfortable in your body and understand the necessity of taking care of your overall well-being
There is a love for your body that begins as you recognize all that it does for you and that it has enabled you to do thus far. And as we begin to yes, understand, our bodies are like nobody else's, we also begin to want to take proper and thoughtful care of it so that it can perform at its best. I especially have found this to be true the latter half of my thirties and am so grateful for the gift my body is.
7. You have more time to tend to areas of personal growth that need attention (insecurities, self-awareness, etc.)
As mentioned in #1, when we become more in tune with who we truly are, we discover our tendencies, we reflect upon our past, come to understand what has been nurtured into our personality and what is truly innate. And when we don't understand something or understand and want to improve, we have the courage to recognize seeking out an expert is an investment in ourselves, not a sign of weakness. By investing in ourselves, we are investing in the overall quality of our lives not only will we enjoy our own company more, the relationships we choose to build will be healthier and have the potential to be stronger should we wish them to grow.
8. You focus on a passion project
So much more time can be dedicated to what we are curious to dive into and explore when we are single. Working through the weekend or late into the evenings or waking up early to tend to tasks before we head to work, we can do any or all of these things, and we will be fueled by the results we begin to see and understand how important it truly is to listen to our passions and follow our curiosities.
9. You have a sincere understanding that another person will not complete you, as that is your responsiblity alone
As you move through each of the previous eight points, you will begin to realize that what you have been searching for cannot be found outside of yourself; it can only be found within. Doing so does not mean you will be single forever if you do not want to be, but you learn the amazing gift you give yourself by letting yourself be with yourself completely. And depending upon what you unearth to be the life you wish to live, you will know how to proceed successfully forward into your future. The time that we have the opportunity to be single is a time realize that strength we already have within us whether we are in a relationship or not and carry that forward into our next relationship or into the life we will build for ourselves. Just as the image at the top of the post reveals, there is a bright and beautiful, sunlit side but too often we dwell on the negative, what we've lost or what we think we are supposed to have. The truth is, the greatest gift is to unearth our fullest potential and embrace and then share with the world what we discover.
~SIMILAR EPISODES/POSTS FROM THE ARCHIVES YOU MIGHT ENJOY:
~episode #170, Being Single is Luxurious Living
~episode #94, Truths and Myths of the Single, Independent Woman
~Why Not . . . Be a Confident, Single Woman?
~Sign-up for the
Weekly Newsletter
Petit Plaisir
~The blog where it all began,
Daily Routines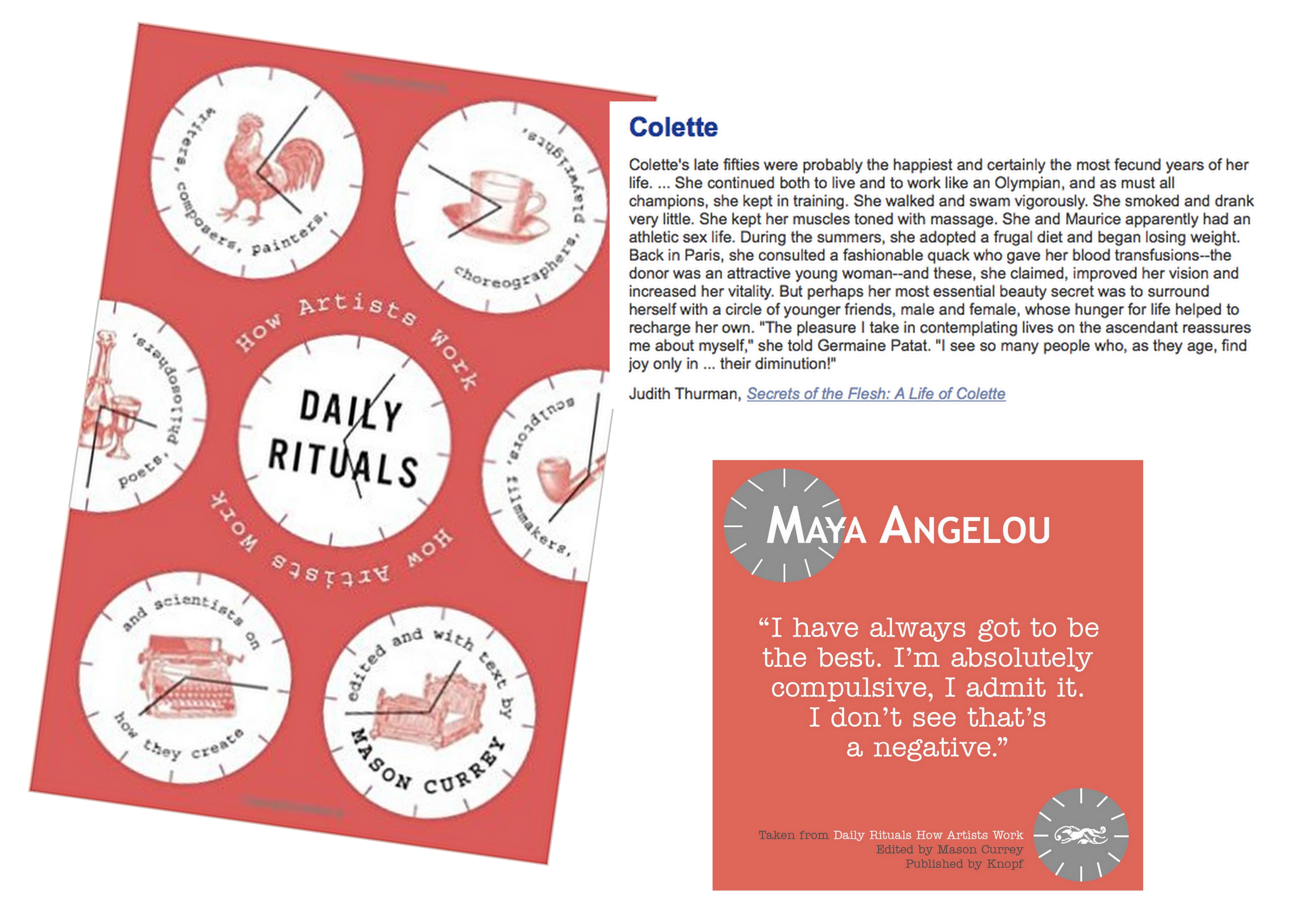 ---
Mon, 5 March 2018
198: The Love Gap: My Interview with Author Jenna Birch
~The Simple Sophisticate, episode #198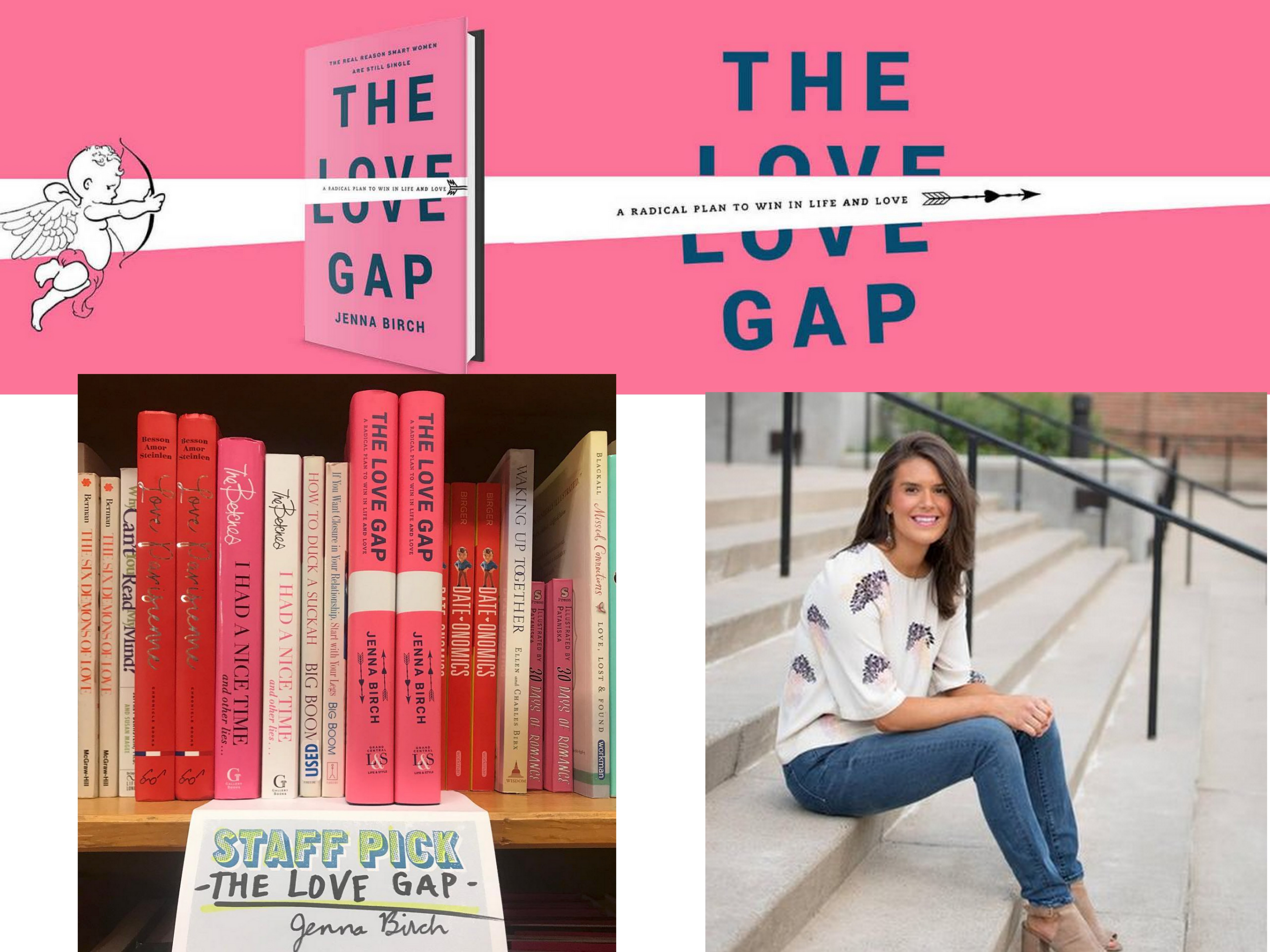 In today's episode of the podcast, author Jenna Birch stops by to talk about her new book
The Love Gap: A Radical Plan to Win in Life and Love
(January 2018).
Whether you are in your twenties or have decades of experience when it comes to love, successes and stumbles, Birch offers grounding principles that align in many ways with living simply luxuriously. Below are three of the wide variety of topics touched upon in our conversation.
investing in yourself
choosing to be authentic, especially with a romantic partner
striving to reach your full potential, rather than shrinking to fit a limiting definition of a loving relationship
letting go of artificial pressures
Already a staff pick at one of my favorite independent bookstores,
Powell's
(seen in the image above), it was a pleasure having Jenna on today's episode of the podcast, and whether you are in a relationship, looking for a relationship or have ended a relationship, her book is a researched based approach paired with personal anecdotes from men and women sprinkled along the journey of love sharing a powerful message to trust your journey.
Get to know Jenna Birch
:
~SIMILAR EPISODES/POSTS YOU MIGHT ENJOY:
---
Mon, 26 February 2018
197: The Many Benefits of Listening to Classical Music
~The Simple Sophisticate, episode #197
As a young girl I took piano lessons, and I will admit, it was not the greatest joy of my life. A timer would have to be set for me to sit down for even 30 minutes to practice, and even then I would get up from time to time to check and see how much more time I had to play. So, no, I was not someone who found joy in playing; however, when my mom would sit down and play and let the notes ring melodically throughout our home, I thoroughly enjoyed listening. We still have that piano, and from time to time I will get the opportunity to hear her play and watch her fingers dance across the keys. There is a tranquility that is shared when such harmonious tunes without lyrics are played. To my ear, it is quite peaceful. Perhaps that is why as well, I am drawn to jazz, as I do prefer music without lyrics when I am working, relaxing and simply going about my day. I enjoy bringing my story to the notes, rather than hearing someone else's. Perhaps that is a lack of imagination on my part, but when there are no words, the rhythm is mine to dance with and let my mind wander. Having always loved jazz since I was a teenager, I have since begun to welcome more classical music into my life and regularly beginning this past fall as I shared in
this post
(
episode #187
). Many of my students over the years have been actively involved in the symphony and orchestra, and successfully so, so I do find myself learning from them as I am by no means savvy when it comes to music.
1. Reduce stress
If you find listening to classical music relaxing, then it can reduce your stress levels. Upon listening to classical music, your body releases "pleasure-inducing dopamine and inhibits the release of stress hormones, all of which generates a pleasant mood". Now, the key is to understand what you find relaxing, make it a regular practice and observe your body and mind relax which will then enable you to think more clearly and thus make better decisions.
2. Increase your ability to think abstractly
The Mozart Effect, as it was coined in 1993, was discovered by Dr. Gordon Shaw of the University of California-Irvine to cause a temporary spike in an individual's IQ after listening to Mozart. While the findings need to be clarified: no, listening to Mozart doesn't make you smarter, but it does, Shaw states, "warms up the brain's ability to think abstractly".
3. Heighten EQ (emotional intelligence)
In 2001
Southern Methodist University
shared their findings of their study revealing participants were more "expressive and effusive with their comments, [and] . . . more forthcoming as well." Perhaps when we choose to listen to classical music as we relax, our walls come down a bit more, we are more willing to be vulnerable and less quick to react.
4. Increase focus
A study done in France published in
Learning and Individual Differences
revealed that students who listened to a one hour lecture with classical music playing in the background scored better on the corresponding quiz than those who did not listen to music. Why? The researchers proposed that "the music put students in a heightened emotional state, making
 them more receptive to information . . . It is possible that music, provoking a change in the learning
 environment, influenced the students' motivation to remain focused during the lecture, which led to 
better performance on the multiple-choice quiz".
5. Fall asleep more quickly
The University of Toronto discovered that when classical music is played when you settle into bed, participants in the study were able to fall asleep more quickly and stay asleep longer. Why? The study found that the music by Bach, Brahms, Handel, Mozart, and Strauss offered "rhythms and tonal patterns that create a meditative mood 
and slow brainwaves". The inclusion of listening to classical music in my everyday routine has become a form of simple self-care. Having a sound mind to navigate successfully through the day is an invaluable tool, but it is one that can easily deteriorate if we do not tend to it. Many readers shared
their favorite classical radio station
(many of which have free apps available), and I have listed them below. An unexpected benefit I am finding is listening to the hosts of each of the programs whether I am listening to KUSC.org or WRTI.org as they speak about each song, often share the history and other intriguing information. I may never pick up a flute, a violin or an obo, but I certainly am finding I appreciate even more those who do and those who have written the music creations.
Classical music stations
:
I have compiled a
Luxurious Classical Music
playlist on
Spotify
(of which there are many others to find as well) that plays for one hour and 16 minutes and includes some of my favorites as well as new music I am ever so gradually being introduced to. View the playlist
here
.
The Playlist: Luxurious Classical Music:
Vivaldi: 12 Violin Concertos, Op.8 "Il cimento dell'armonia e dell' invenzione" / Concerto No. 1 In E Major For Solo Violin, RV 269 "La Primavera" - 1. Allegro
Yo-Yo Ma - Unaccompanied Cello Suite No. 1 in G Major, BWV 1007: Unaccompanied Cello Suite No. 1 in G Major, BWV 1007: Unaccompanied Cello Suite No. 1 in G Major, BWV 1007: Unaccompanied Cello Suite No. 1 in G Major, BWV 1007: I. Prélude
Vaughan Williams - The Lark Ascending
2 Cellos - Moon River
Giancarlo Andretti - Piano Sonata No. 5 in G Major, K. 283: I. Allegro
Murray Perahia - Italian Concerto, BWV 971: I. (Allegro)
Wolfgang Rübsam - Suite in A Major, BWV 824
Dubravka Tomsic - No. 1 in B Flat major, BWV 825: II. Allemande
The English Concert and Trevor Pinnock - J.S. Bach: Brandenburg Concerto No.6 in B flat, BWV 1051 - 2. Adagio ma non tanto
Alexis French - Waterfalls
London Philharmonic Orchestra & David Parry - Brandenburg Concerto No. 3 in G Major, BWV 1048: Allegro
Lara Downes - Wonderful Town: Story of My Life
Petit Plaisir:
https://youtu.be/wiNDPi3mP6A
Sponsors of this week's episode:
Image: Katowice concert hall, Poland
Sources of research: LiveStrong, USC News, WQXR.org
Download the Episode
---
Mon, 19 February 2018
196: Top 10 Style & Beauty Lessons Learned from the French
~The Simple Sophisticate, episode #196
"Style is a simple way of saying complicated things." —Jean Cocteau
With the collections for Fall 2018 being revealed this month, I am always on a treasure hunt to find unique and worthwhile takes on the classics. At the same time, I am reminded as the trends shift each and every season of the benefits to adhering to a signature style that complements the individual wearing the clothes rather than the individual bringing applause or attention to the trend du jour. Much of how I have narrowed in on my own style and what has been the muse for simply luxurious style has been shaped by what I have read, observed and learned from French, especially Parisian women. Now, don't get me wrong, there are brilliantly stylish people around the globe, and the classic, effortless approach is not something only seen in Paris. However, the French have claimed it, owned it and demonstrate it regularly. Why? Well, put simply, it works and transcends years and decades of infinite trends that have been paraded down the runways. Today I'd like to share with you 10 style and beauty lessons I have learned from the French along my own journey of discovering my signature style and how to approach shopping as well as dressing each day regardless of the season. Some have been standing principles of the simply luxurious approach and others are new to me as well in the past couple of years. However, all of them work and enable you to look your best.
1. Less make-up, but still some make-up
The best face to present to the world is your face. Less hiding what your visage is and more showcasing its beauty. Beginning with your skincare regimen, well-hydrated skin will always offer a palette to be enhance ever so slightly, and at the same time, hardly at all. Choose a primer, the proper hued concealor, tinted moisturizer and subtle eye makeup. Choose one feature to bring to the forefront — your lips, your eyes or your cheeks and simply brighten the rest. ~
8 Ways to Create Glowing Skin, episode #13
Heels are nice, but heels have their time and place. Flats, whether ballet or boots are smart, versatile and comfortable. And we must not forget, stylish. Purchase well made designs, make sure they fit your foot and wear them for years.
3. Trends? No thank you.
If we are busy chasing down trends, we do not have the ability to hone our
signature style
. And while discovering our signature style takes time, once we do discover it, the shopping is simpler and less frequent. Whereas when we chase trends, we are endlessly shopping and constantly shelling out money. Remember, let your uniqueness shine. No else will have precisely your style, so you will have do the work of getting to know yourself, your body, skin tone and the most enjoyable, what you love to wear which makes you feel your most confident. ~
10 Tips to Evolve into Your Signature Style
4. Neutral color palette
Neutrals are not just beige, so don't worry. Remember, start with an understanding of your skin tone and work from there. Certain colors can be neutral for you as well. Navy, for example. And even prints can be neutral and easy to mix and match with other colors in your wardrobe -
polka dots
or leopard, for example. Shopping for neutrals and keeping them in your closet enables your items to endure as what you purchase down the road will still have the opportunity to pair with what you already own.
5. Fewer clothes, better quality
Cost per wear
. Invest in high priced items if they are well-made with quality fabrics and are classic pieces rather than trends. And most important, you like the item and it fits well (remember to tailor as needed). Less frequent shopping and in the long run, less money spent.
6. Lace over cotton (when it comes to undergarments)
The French and lingerie. Wear beautiful lingerie each day for you and for you. Yes, I repeated myself on purpose. In the United States, some brands would have us believe that it is what we look like to others in our lingerie, but rather it should be how our lingerie makes us feel. After all, we are the one's wearing it and when we feel comfortable we will be comfortable and more confident. Whether it is going about errands, hopping on a plane or going on a date. ~
Why Not . . . Create a Lingerie Capsule Wardrobe?
7. A luxury investment handbag
Quality accessories make a statement, and a well-made handbag (no exterior label is needed to show the world what you own) completes a look, enables the woman to keep her life and business organized and tucked away all the while going about her business.
8. Find a Versatile Trench
"Wear it on the weekends with jeans, over gowns to formal events, layered with a fur stole when the weather gets colder, over your shoulders during the spring—the possibilities are endless." —Leah Bourne
I am new to this idea, but after reading Leah Bourne's piece for Stylecaster, I could not agree more. Choose a quality trench, one that is the right length for your body that can be worn for day, evening or play. Choose a color and fabric that aligns with your signature style and make it your go-to coat nearly, if not the entire, year round. ~
The Perfect Trench is Personal
9. Trust stripes
A broken record I am when it comes to stripes. Wear them when it comes to tee shirts, where striped sweaters, striped dresses and even blouses. Stripes are a stunning neutral inspired by the French marinére or Breton top, and as
was shared a couple of weeks ago
, their versatility makes them a wise and savvy choice.
~11 Brands for French stripes
10. Find your signature style and stick to it
"Parisian fashionistas develop a signature look, and stick with it. They might update their wardrobe with a few trends, but they always stick to a similar aesthetic. This also makes shopping a heck of a lot easier." —Leah Bourne, Stylecaster
The more simplicity we can bring into our lives the less complexity we have to navigate, but initially the process of knowing what to strip away takes time and careful attention. Curating our signature style occurs in precisely the same manner. Check out
this post
in which I break down precisely how to determine your signature and then I believe you will find the shopping experience becomes easier and more enjoyable and your style quotient will steadily rise.
~Tune in to French-Living inspired posts/episodes from the Archives:
~#4:
10 Ways to Unearth Your Inner Francophile
~#23:
The French Way: How to Create a Luxurious Everyday Life
~#32:
The Francophile Style Guide: The 14 Essentials
~#96:
Everyday Living in France – My Interview with Sharon Santoni
~#127:
20 Ways to Live Like a Parisienne
~#144:
20 Ways to Incorporate Your Love for the French Culture into Your Everyday
~#151:
10 Style Tips to Embrace the French Woman's Approach to Effortless Chic
~#155:
6 Life Lessons for Living Well from Julia Child
~#167:
My Good Life in France: Author Janine Marsh
~#168:
Everyday Living with Author & Blogger Sharon Santoni
~#169:
Understanding the French Culture: My Interview with Géraldine Lepere of Comme une Française
~#182:
David Leibovitz Talks About Making Paris His Home
SIMILAR POSTS/EPISODES YOU MIGHT ENJOY:
~Why Not . . . Frenchify Your Beauty Routine? (Add Micellar Water)
~9 Life Lessons from French Women about Women
~Why Not . . . Be Fascinated by the French Culture?
Petit Plaisir
~
NPR interview
with creator David Collins ~
Correction from the podcast episode
: This series makes over both straight and gay men whereas the original series focused only on straight men. Episode #4 is especially moving.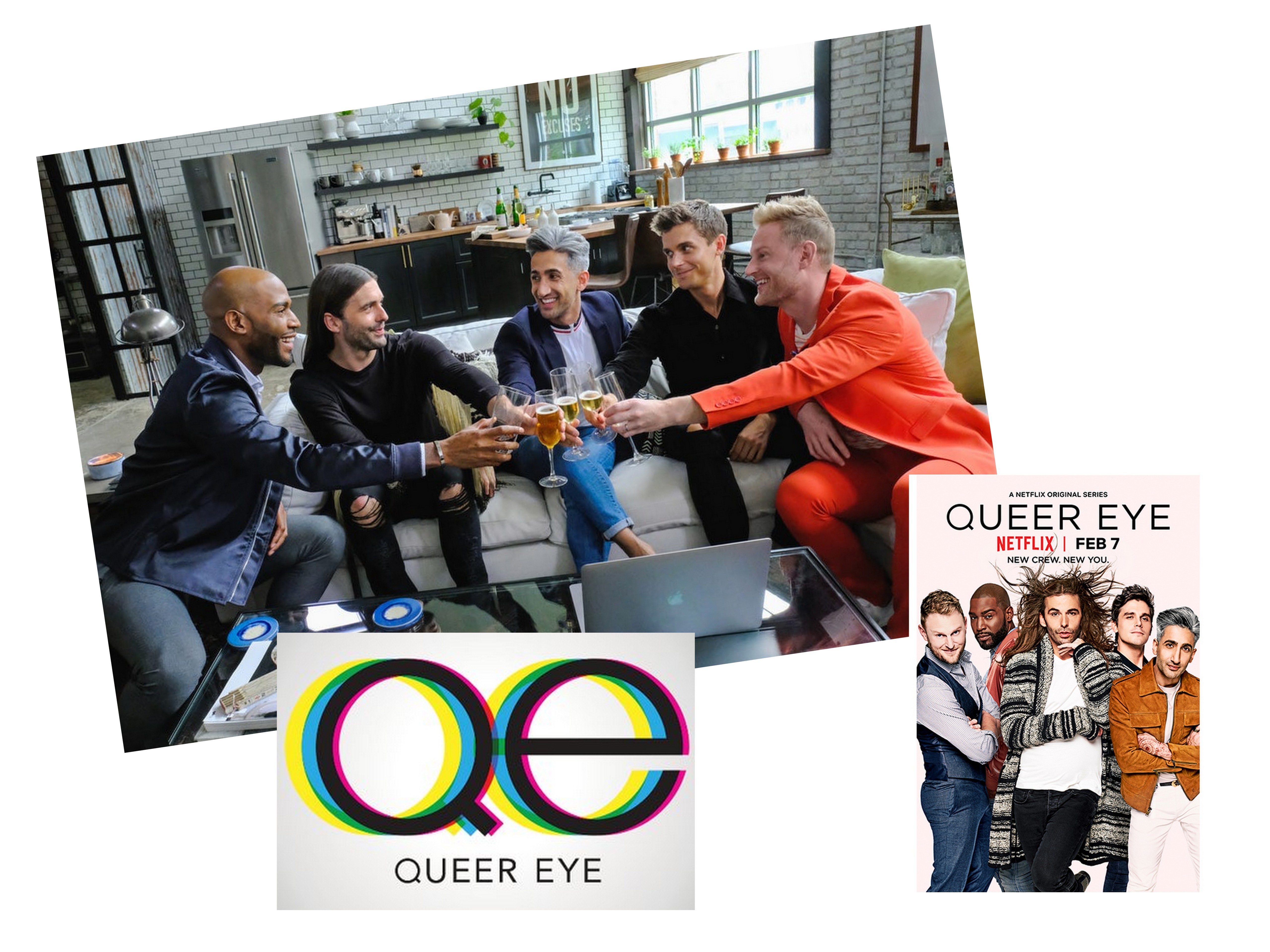 https://youtu.be/vTGqDqYP2k4
Image: via Burberry Tumblr taken by Alexis Armanet of Jeanne Damas
---
Mon, 12 February 2018
195: How to Make Your Dream Come True: 5 "Bills" to Expect
~The Simple Sophisticate, episode #195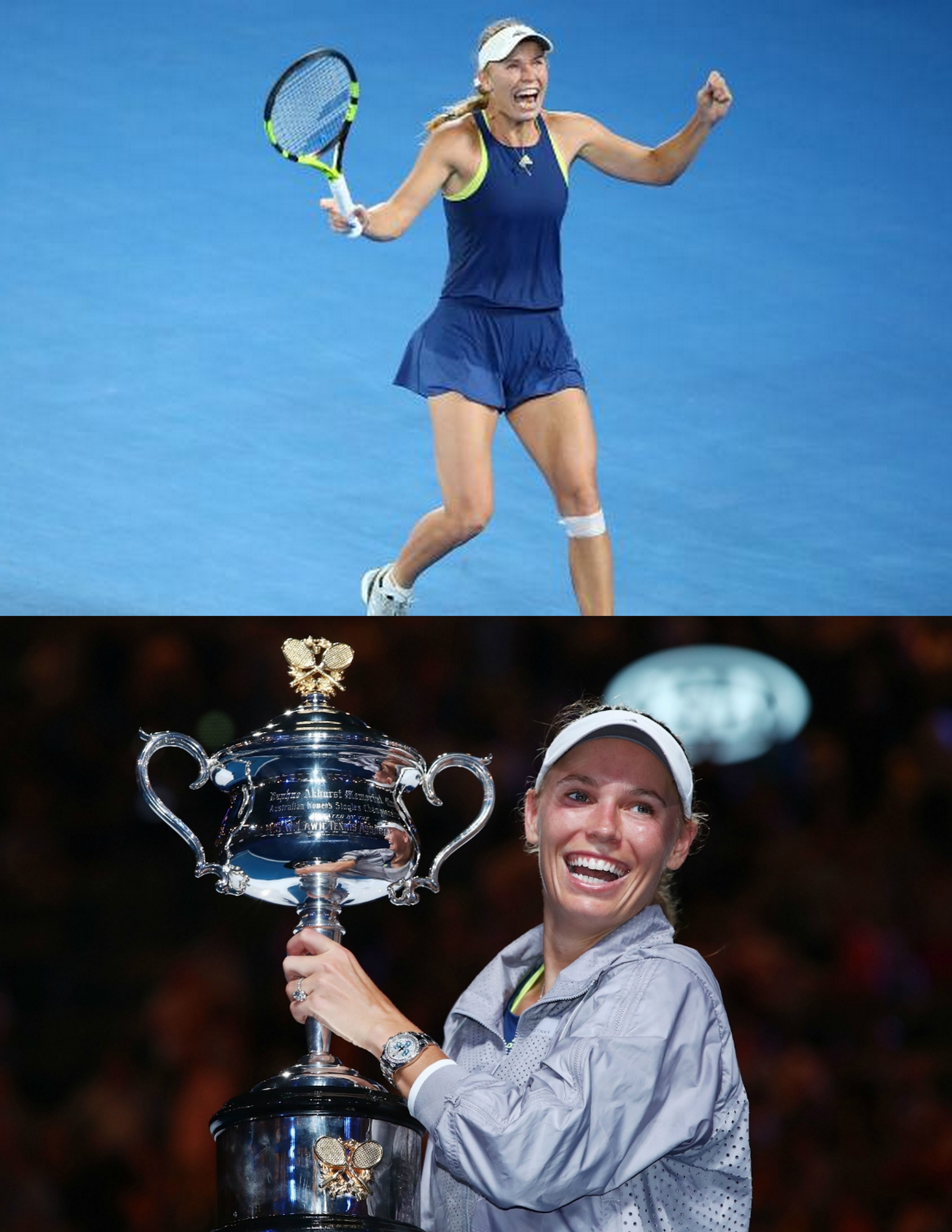 The 43rd time was the charm. At least in the case for currently number one ranked women's tennis player Caroline Wozniacki.
Winning her first grand slam title with the Austrialian Open
at the end of this past January, Wozniacki, after 43 entries at grand slam events, earned her first in 2018 after 12 years on the tour. As Caroline's and many other successful dreamers have demonstrated upon finally reaching the summit they had in their sights from the beginning, it takes time. Often more time than one expected upon stepping forward toward their dream, but it is possible. The mindset that a worthwhile dream will be easy is often understood, but what isn't initially understood is what you will have to "pay" so to speak to attain your goal. Much like upkeep on a house, in order to accrue interest, in order to increase the value of your investment, time must pass. As we look at the real estate market today, some will not have to wait long in certain parts of the country while others wait decades to see a worthwhile increase should they wish to sell for a pretty profit. Along the way of living in our homes, there are certain bills that we expect to pay and some we do not. We expect to pay utilities, we expect to pay for upkeep of the roof, siding, etc., but we don't anticipate disasters such as broken boilers or a tree after being struck by lightening sliding down the side of your home and requiring a tree service to remove promptly from the street (the latter examples were both experienced at my last owned home and the tree service was my father). Each of these incidents, expected or not, are bills that must be paid if we want to maintain our home, if we want to someday be able to sell it and receive a return on our investment. Dreamers who set lofty goals are not to be laughed at because what they are choosing to do is courageous as it will require great tenacity, perseverance and willpower paired with clarity of vision. As you will see below, there will be some "bills" that must be paid along the way that most likely were expected by the dreamer, but there will be some that cannot be predicted until we set about on our journey. However, hopefully today's list of "bills" to expect will ease your mind as you run up against each one, reassuring you that such occurrences are not a sign to stop or give up, but rather par for the course. Your dream is waiting to be materialized and now you will know what to be prepared for.
1. The errant belief that it's not possible and the courage to dismiss said belief
Support along our journey toward our dream is vital; however, the catch is that because you are pursuing something that many people have not acquired, you may not have as much support as you would expect. Fear not. The first foundational form of support begins with you. So long as you have an unwavering determination and belief in what you are pursuing, that will reveal to the supporters that do stand by your side to stand tall with you. The supporters that stand with you need not be people who entirely understand what or why you are traversing towards; however, if they know you well, they are confident in your abilities. In other words, it is the quality of support you surround yourself, not a vast amount of supporters. Once you are clear as to why you are pursuing what you have set out to attain, the clarity will be the roots for courage to blossom when unknowns and confusing moments arise.
2. Stepping forward without seeing the tangible outcome
No one can predict the future, even people who are following a prescribed plan of their life based on what society, their family or their community has modeled for them. No one can know for certain what lays ahead for any one of us, but we can put the odds in our favor. We can investigate individuals who have while maybe not having pursued the exact path we are choosing to walk along, have, for example, chosen the entrepreneurial path. We can look to them for the obstacles they maneuvered around and outcomes they attained. Different times combined with different people and talents will render a different outcome each time, but you are the constant. And when you know with clarity where and why you are choosing your path, the outcome doesn't have to be readily visible, but your confidence to step forward does need to be present.
3. Running into obstacles
They will happen. Guaranteed. But as I shared in
my conversation on Afternoon Live
last week with regards to sticking to your New Year's resolutions, often the universe is double-checking to make sure you indeed want what you say you want. Be sure to have a look at
that particular segment
to hear more about this inevitable moment.
4. Evolution of your mind and habits
Last week I took a moment to contemplate what my life was like 10 years ago, and I immediately recognized that I could not have predicted in ANY way where I am today and what I am doing. It was only 9 years ago that I began the blog, but 10 years ago if you would have told me I would have not only a blog, a podcast, a vodcast and working on my second book while officially setting up my business as a corporation, I would have been perplexed (in other words, I might have said "what's a vodcast?"). This truth, this "bill" is an exciting bill to pay because it is growth. It is each of us stepping into our full potential and sharing with the world what we uniquely have to offer. We do not often know what it is the world needs and what precisely we can give when we begin, but we figure it out along the way and we figure out the growth we would like to undergo as well in order to achieve what we see as necessary and possible.
5. A trust in your vision that is unwavering
I was recently listening to the second season of the podcast
"Making . . . "
on WBEZ Chicago (their first season focused on Oprah). Focusing on Obama and his years leading up to the Presidency, the first episode dives into his time as a community organizer and why he chose from that experience to pursue public service. His decision was predicated on the reality that in order to help the people in the African American communities of Chicago and around the country, they needed a voice. From the time in 1984 (he graduated from Columbia University in 1983) upon taking the organizer's job (which paid $12K/year) through this three year time period, his purpose never waivered, he just realized he had to change the methods to making the change plausible. You too will adjust as you make your way toward your dream. You will come to realize that the initial approach you began with is no longer serving the purpose you had hoped it would, and so you will tweak your method. So long as you trust your vision, how you change it won't matter or that you changed it, what will matter is that you remained laser focused on why you are making the changes. The word "bills" is not one we enjoy seeing unless we are the ones being paid, but the truth is that whether we pay with our time, our tenacity, or our money, when we invest wisely with clarity of purpose, the dream will be realized in its own time. Hang in there and you too, like Caroline Wozniacki will find yourself in disbelief, but at the same time reassured, that your journey, your effort and your sincere desire was right on track and on time.
~SIMILAR POSTS FROM THE ARCHIVES YOU MIGHT ENJOY:
~Give Yourself Permission to Be Awkward, episode #185
~The Benefits of Having a Mission Statement & How to Create Your Own, episode #173
~How to Build a Life for Ladybugs: Choosing Hope Over Fear, episode #154
Petit Plaisir
~Look for her be a guest on this podcast, Monday March 5th, episode #198
~Read many of Jenna Birch's articles and columns
here
~Check out
Jenna's website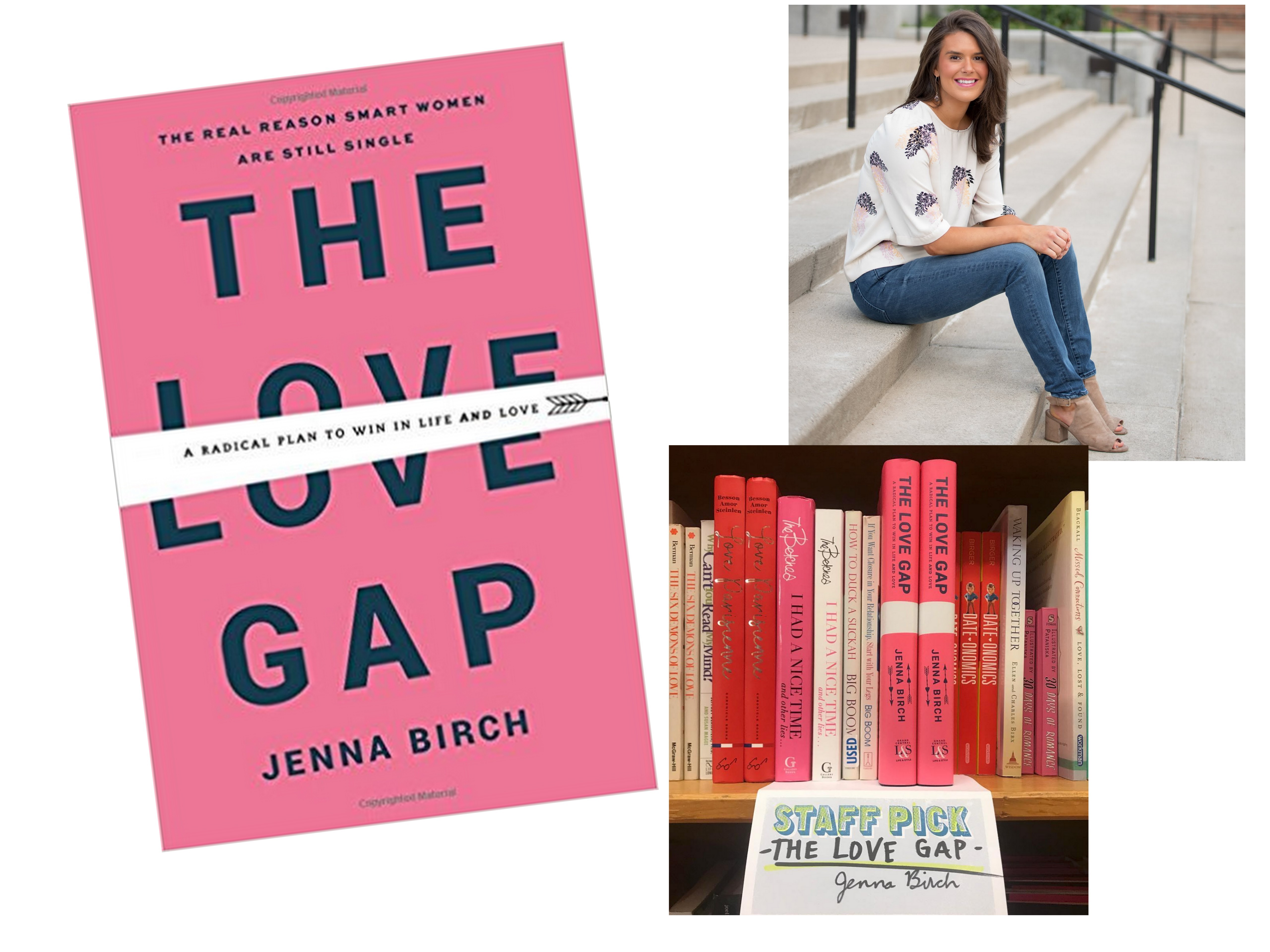 Sponsor of this week's episode: Lifesum
~Visit the Top Ranked Health & Fitness app and receive 30% off the Premium Membership. ~Visit
lifesum.com/simple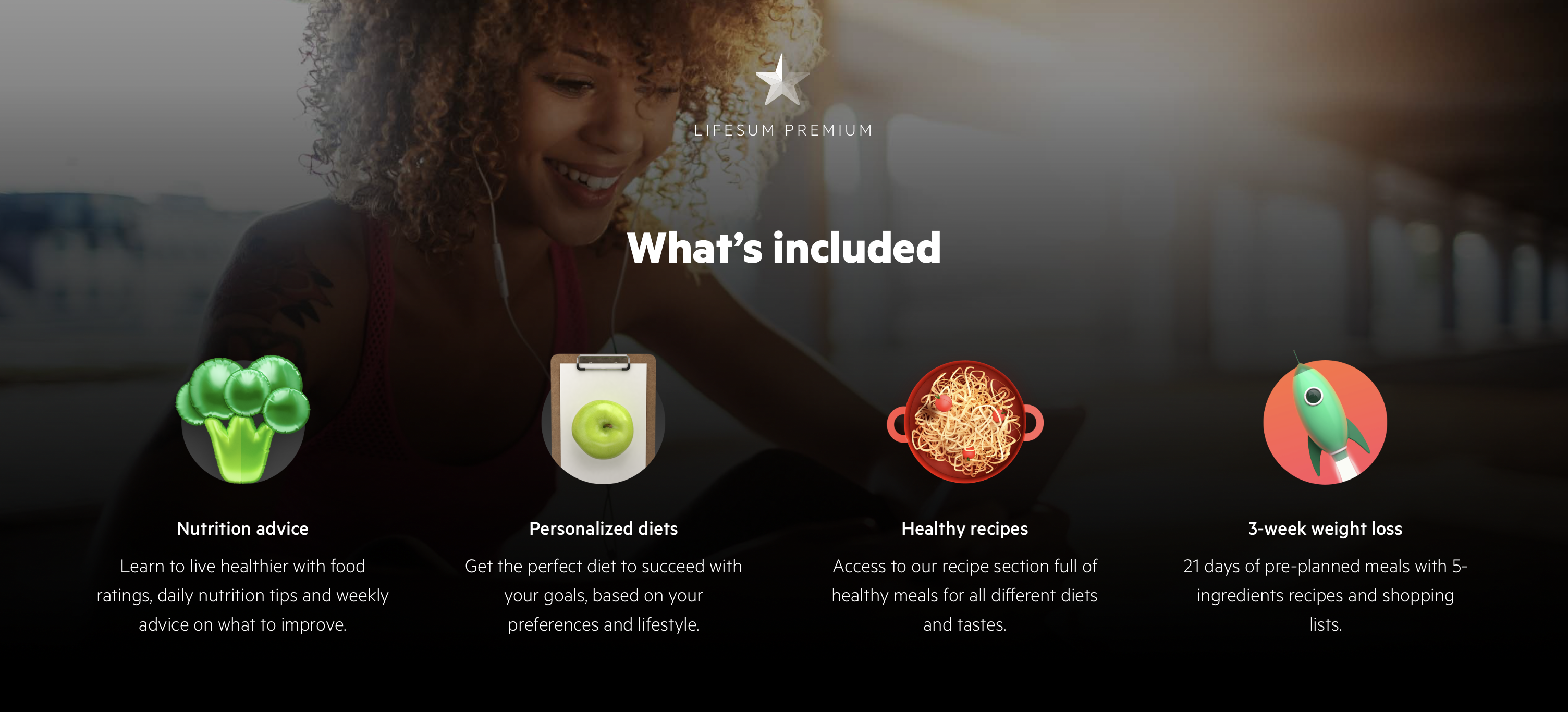 Images of Caroline Wozniacki via The Australian and Steve G Tennis; Jenna Birch author pic via JennaBirch.com
---
Mon, 5 February 2018
194: The Road to Success is Paved with Happiness
~The Simple Sophisticate, episode #194

Both success and happiness, what they consist of, look like and feel like, can only truly be defined by each individual. For one person's happiness may be another person's hell. And one person's definition of excess stress and misery may be another person's place of bliss and fulfillment, in other words their happy place. Conceptually, happiness has been a hard term to pin down. As I shared in
this post
about the myths of success, if we look at the construction of the word "happiness" it implies luck, external circumstances; however, with time and cultural shifts in understanding, the definition changes and it will undoubtedly change again. In Shawn Achor's bestselling book
The Happiness Advantage
, he shares the definition the scientists he worked with agreed up . . .
". . . as the experience of positive emotions —pleasure combined with deeper feelings of meaning and purpose. Happiness implies a positive mood in the present and a positive outlook for the future."
Moving forward with this definition in mind, the deeper revelation was the need for happiness to be present in our everyday lives in order to attain the true success we seek. Again, success will be defined differently by all, but success regarding the quality of our "relationships, health, creativity, community involvement and friendships."
"It turns out that our brains are literally hardwired to perform at their best not when they are negative or even neutral, but when they are positive."
The irony his book points out is that for some time the belief has been accepted that we must work hard in order to attain success and
then
we will be happy. But studies have flipped this false notion on its head. Rather
"we become more successful when we are happier and more positive".
At about the same time I was reading Achor's book I heard a quote shared on Headspace during one of my meditation sessions, "When the mind is calm, there is clarity; with clarity, there is contentment; with contentment, there is compassion." The progress toward happiness (contentment) comes from knowing where we wish to go, what we wish to do and the qualities we wish to develop. The journeys with each of these realizations is just that, a journey, but when we are clear about our choices, we find contentment and thus we are able to step toward success. The truth about individuals, I have found, who embody this awareness is that there is a sincerity about the work they produce, the lives they live and an indifference toward seeking approval. The work they do and the life they live is their conscious choice made by them and them alone. When someone who is striving toward a life they think they should have, a goal they think they want, but not enjoying the journey, eventually this truth is revealed in the work that is offered forth, the engagements with others along the way and mood they bring to the process. The magnetism is absent or false, the energy is flat and the passionate flame is nowhere to be found. As we know, our lives have expiration dates, so why not stop chasing what you think will make you happy when you finally reach it and create a life right where you are that you enjoy living?
"Waiting to be happy limits our brain's potential for success, whereas cultivating positive brains makes us more motivated, efficient, resilient, creative and productive, which drives performance upward."
The fuel you are looking for involves shifting how you live your everyday, and when you do, you will elevate it to experience extraordinary moments each and everyday.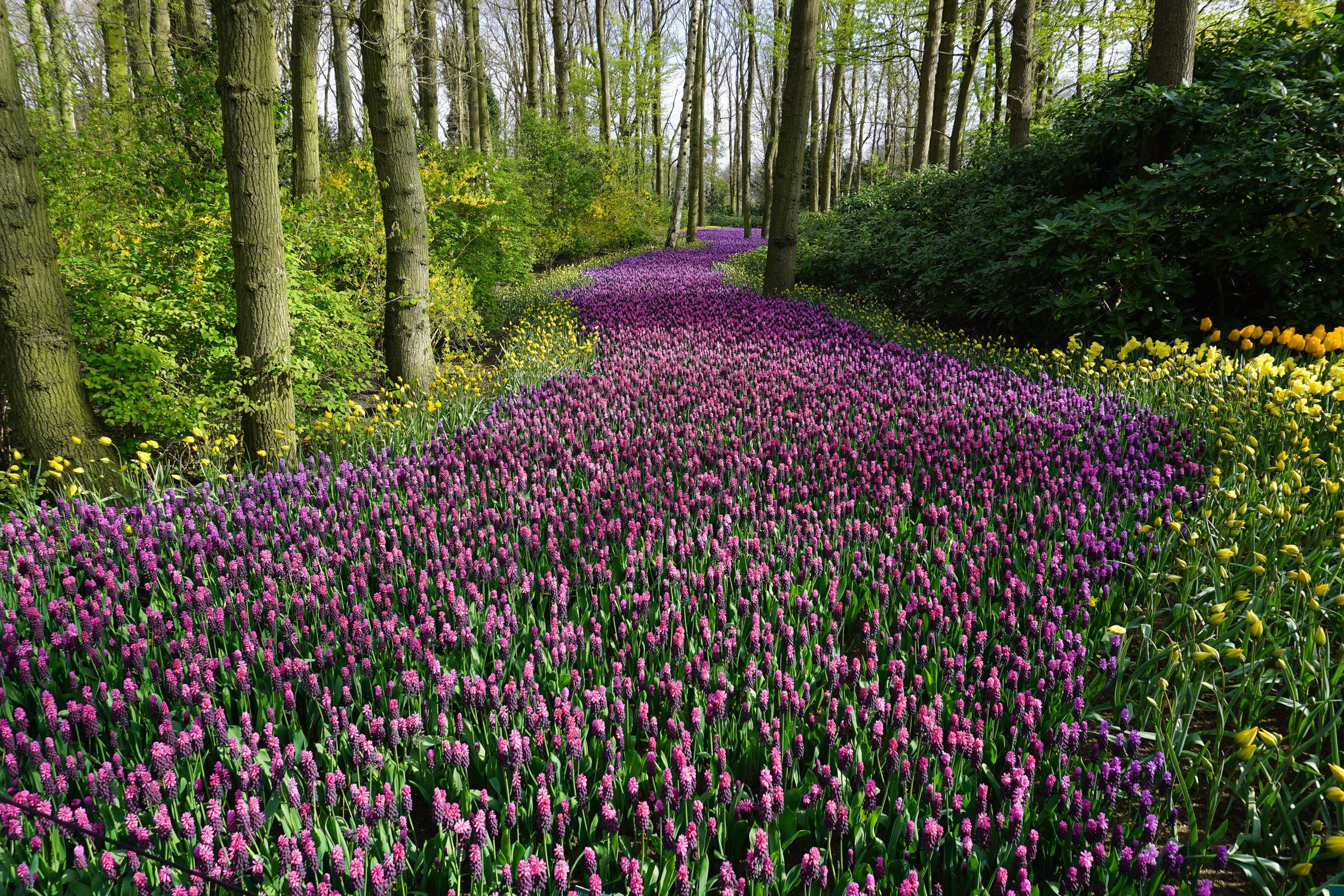 ~SIMILAR POSTS/EPISODES YOU MIGHT ENJOY:
~Where True Success Resides, episode #70
~Why Not . . . Move Forward Successfully?
~SUBSCRIBE to
TSLL's Weekly Newsletter
~Listen to TSLL's
"Escape to France . . . "
playlist
Petit Plaisir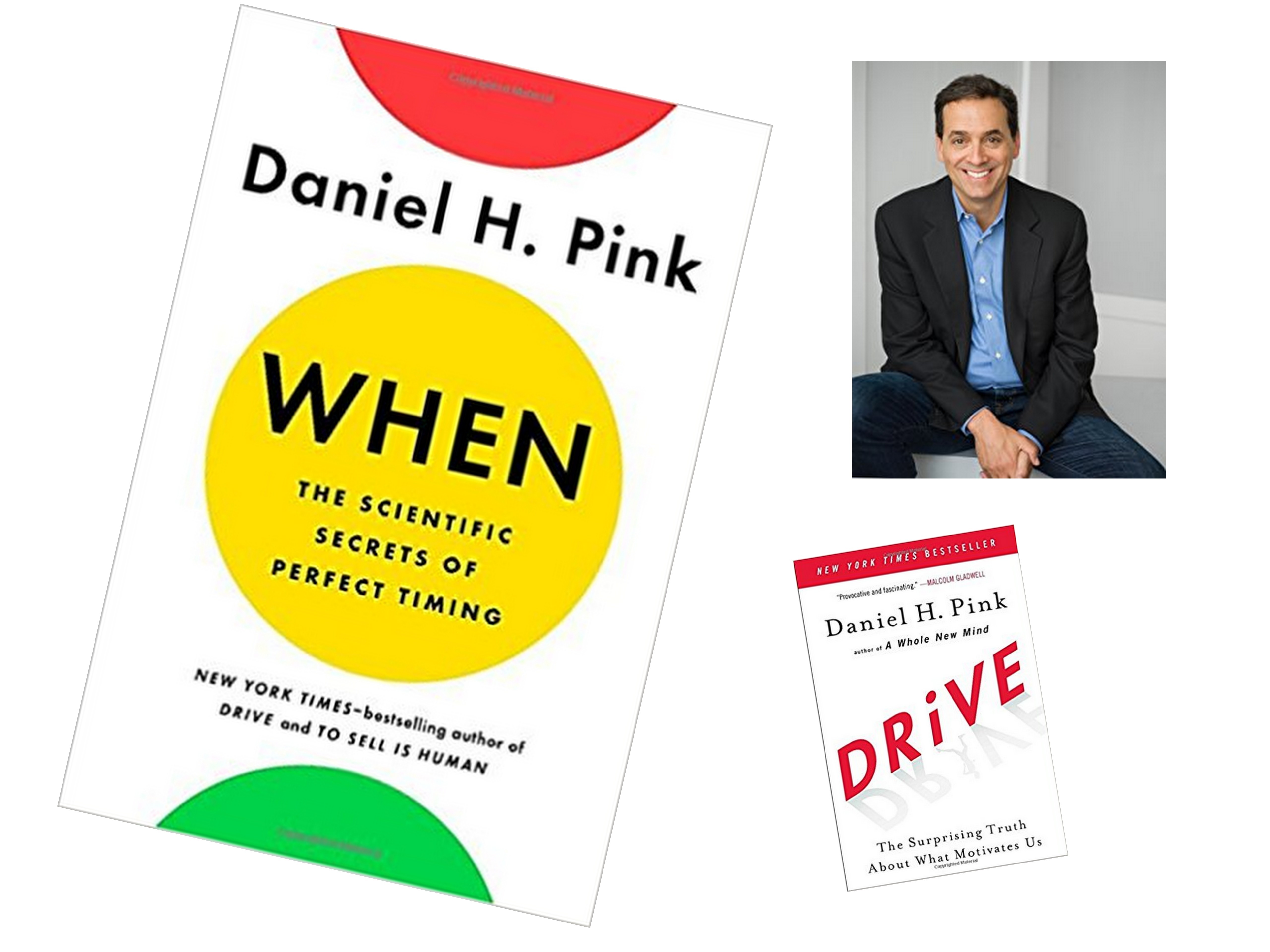 Sponsor of this week's episode: Lifesum
~Visit the Top Ranked Health & Fitness app and receive 30% off the Premium Membership. ~Visit
lifesum.com/simple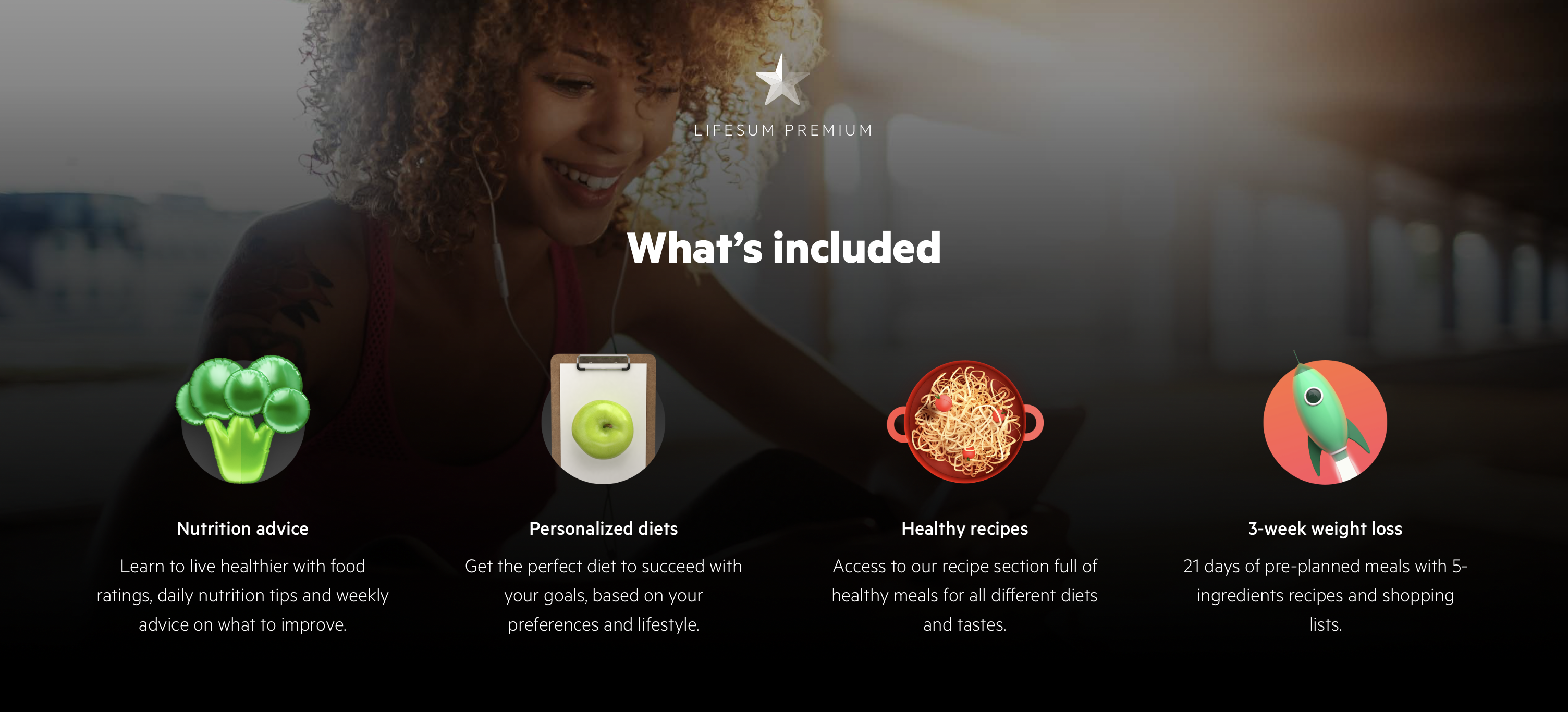 Download the Episode
---
Mon, 29 January 2018
193: 7 Ways to Become Who You Were Truly Meant to Be
~The Simple Sophisticate, episode #193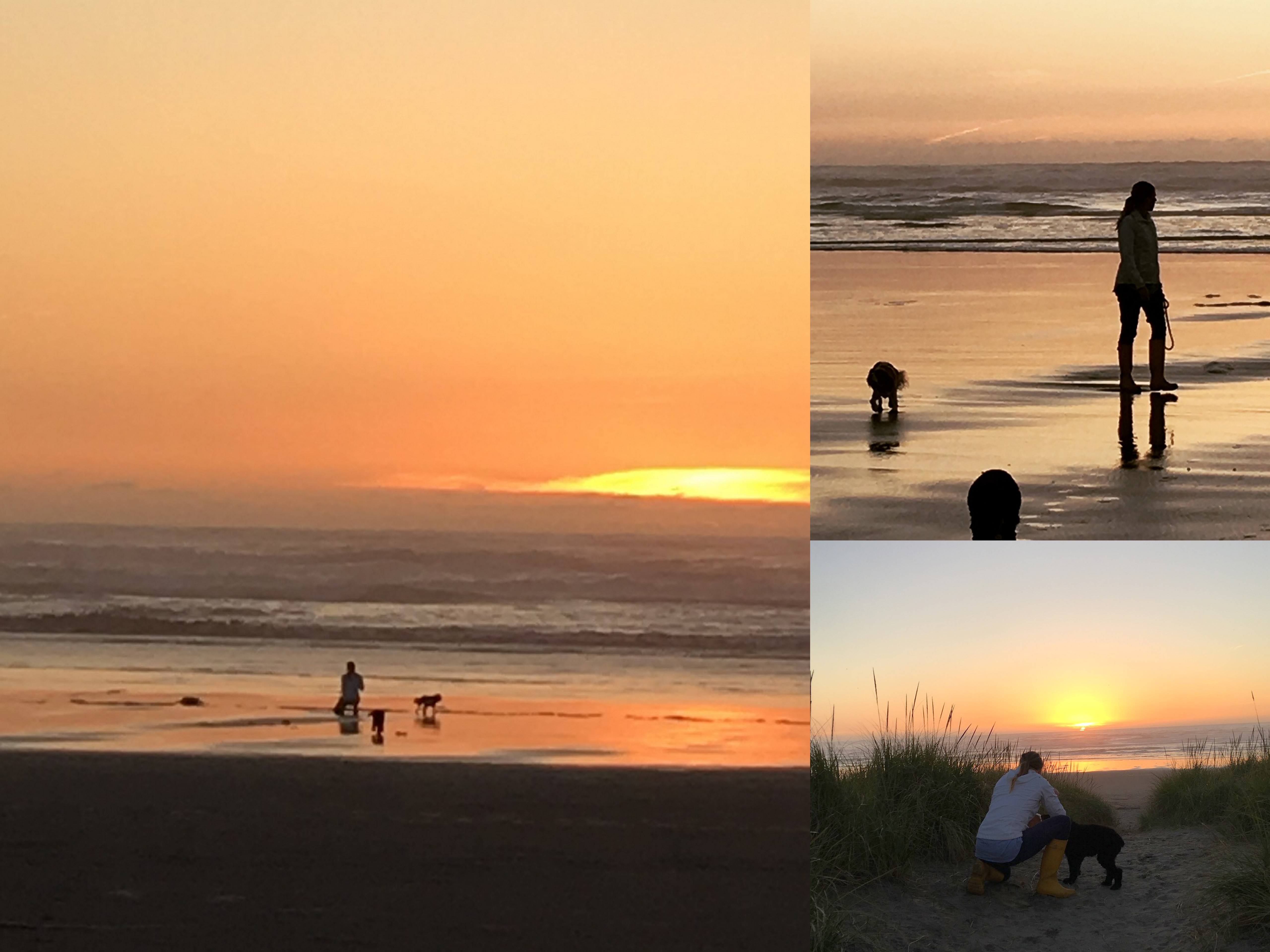 "Happiness comes from being who you actually are instead of who you think you are supposed to be." —Shonda Rhimes
In order to
feel good in one's skin
(or to feel well in one's skin as the French state it,
bien dans sa peau)
, we first must know what skin we are inhabiting. However, it is not about what we see on the surface, but rather what talents, curiosities and passions are within us waiting to be discovered. I clarify this distinction because the other day someone made the common statement about finding ease within oneself, and they described it as "becoming comfortable in one's skin". I immediately responded and shared that at least for me, it doesn't feel so much as a "trying to make something feel better", but rather an exploration of what and who I truly have the potential to become, what I truly value, what I innately am capable of, etc. And so it has instead been a journey of discovering "what my skin was" so to speak. The journey of discovery for each of us will have different lengths, different shedding of exterior skins placed upon us and even skins we placed upon ourselves as we believed we weren't enough just as we are. When I came across Shonda Rhimes' quote, it spoke to me immediately. Here is a woman who has built her own production company inspired by her passion to write, to tell stories. Who, as a self-described introvert, shares in her book
Year of Yes
how she transformed her life by stepping into it and enabling herself to be her own person. In her commencement address to the graduates of Dartmouth in 2014 she shared a speech titled "Dreams are for Losers", and she nailed it. She shares many anecdotes but her revelation about initially dreaming of being a Nobel Prize winning author ... Toni Morrison ... to be more precise, is a point that caught my attention. As she points out, Toni Morrison already had that job, and Shonda had to be who she was and was meant to be. Funny enough, Rhimes eventually had the opportunity to have dinner with Morrison. And do you know what Morrison wanted to talk to Rhimes about?
Grey's Anatomy
. Case in point, your journey is unique, so just keep striving forward and stop dreaming. Just do. The bigger question is how. How do we each become who we were meant to be?
1. Step away from your life
Often it can be difficult to give a true and helpful
life assessment
while we're in the middle of living it. Sonif it is possible, step away from the daily routine, step away even from the town you live in for a short duration - a weekend, but better yet a week, and if at all possible a good month (hello, a grand vacation!). I do often find that I am able to assess my life more fairly when I go on vacation. I come back with a clear perspective of what is a priority and what is not, the worries that I can let go of and what changes I need to make, as well as the relationships that matter and the ones that just don't. When we step away, we also step away from the people we hear on a regular basis telling us what they think and perhaps what we should think, and therefore, we begin to think on our own. Better yet, if you are in a foreign country and the language is not your own, you can't be influenced by what anyone is saying because you do not know what they are saying. In all sincerity, in order to clear the outside influences, even your own assumed preferences, step away and outside of your daily life and just be with yourself. Journaling out your thoughts is also something I have found that helps me make sense of what I am feeling. Not that I will find an answer, but I will have to think through what is going through my mind because I have to write it on the page.
2. Allow yourself to feel the fear and do not run from it
I can remember vividly when I went to France for the first time as a 20-year-old college junior. I was to be there for a month. It would be the first time in a foreign country in which I didn't know the language well (if at all), and my first time traveling by myself beyond just a day or weekend trip. I was ecstatic. I had been dreaming about this experience for months. Upon my arrival, once the jet lag wore off, I experienced emotions I had never experienced, and it was uncomfortable to say the least. Little did I know was that I was growing, I was stretching. And part of the reason it brought tears to my eyes during my calls home (of which were few as it was a different day and age) was because it was seemingly painful. Well, it seemed painful in the moment, but it was simply new and simply put, full of unknowns. I have shared before that sometime during that trip, even though I was extremely delighted to come home, upon reflection, I realize I was broken open. And I am so thankful I was.
3. Shed the layers
As I was watching
an interview with Sharon Stone
recently on
CBS Sunday Morning,
she shared an observation that hit home for me: Women of a certain generation (alluding to her own - the Baby Boomer and before her) were raised to be accommodating. And finally I understood why I was so perplexed by my parents' relationship and how their approach never felt right for me. While my mom and dad are the only two people who can say and know whether they are happy or not, for me, a young girl who was raised to do her best in sports and extracurriculars as well as school, there was a reason relationships didn't last long for me because the accommodating (which was the only model I had witnessed in my childhood) limited what I knew I was capable of as an individual, let alone in a relationship. Yes, it took me over 30 years to understand that this layer was one I needed to shed, but it's gone finally, and I can breathe much deeper now as I am aware of what values a partnership needs to embody for me to step into a commitment. Now this is just one example of a layer that needs to be shed, but there are many more. Upon closer examination we can identify them, but they are easy to miss if we just go about our lives as we are expected. As a woman here are a few more that have come to my attention: that I must be covetous, desired and sexually appealing, that I am supposed to have children because women supposedly are innately nurturing (please read
this study
by the
American Psychology Association
on the realities of how society conditions both men and women) and that career paths are better suited for certain genders. All of these and so many more are myths and layers that need to be shed so that your true and brightest light can shine, offering the world what only you can innately give. (
Much more is shared in the podcast on this point. I would encourage you to listen if this issue caught your attention.)
4. Follow your curiosity
In many ways, our curiosity is our Linus blanket. In other words our security, our foundation that we can trust when it comes to knowing where to take our lives. As I shared last year
in a post about our unique journeys and knowing how to navigate them successfully
,
5. Read, experience, observe
I recently
read an articl
e encouraging more reading as an everyday habit. Speaking about Bill Gates and Warren Buffet, one quote that was shared was stated by Charlie Munger - self-made billionaire & Warren Buffett's longtime business partner, "In my whole life, I have known no wise people (over a broad subject matter area) who didn't read all the time — none. Zero" and he has a point. With regards to being wise in life, but also being wise about who we can become, we need to keep learning through the books we read, the theater we enjoy, the travels we take. Information surrounds us offering guideposts as to where to go next and what we are capable of achieving. We just have to be brave enough to say there is so much more to learn in life and each of us is only getting started.
6. Attain the skills necessary
Susan Hermann Loomis shared in
episode #192
the reason she went to cooking school in France was that she wanted to learn from the best. If she was going to do something, she was going to do it right and well, thus France or Japan came to mind, and France was her choice.
7. Follow Shonda Rhimes' advice: Just keep moving forward
With each step forward, as we follow our curiosities, as we do what we have to do, as we let go of what no longer is serving us, we bring ourselves ever closer to where we are meant to be. Let go of the desire to have absolute control of your life and you will unlock the greatest gift of discovery: who you were truly meant to be. The world swirls around us, seemingly at breakneck speeds it can seem, but we are the constant in the whirlwind. When we ground ourselves in our truth and understanding of who we are and what we can offer to the world, we may bend every so slightly, but we will be strong enough to reach our destination even if we don't know where we are heading as we put one foot in front of the other. I too am stepping what feels like somewhat blindly forward. However, I am following what provokes my curiosity, I am following the creative ideas that pop up when I least expect it or can't explain to the outside world as to why they arrived. And with each step, with each book, with each experience, the exterior layers that are not me are being left behind and the journey is all the more enjoyable and my confidence gradually strengthens that I am traveling the right path.
~SIMILAR POSTS FROM THE ARCHIVES YOU MIGHT ENJOY:
Petit Plaisir
~
Remodelista
blog post worth reading . . .
The Organized Pantry: 8 Rules for Decanting Dried Goods
~See how I put some of the ideas shared in the book to work in my kitchen:
9 Ways to Organize Your Kitchen, Improve Your Health & Help Out the Planet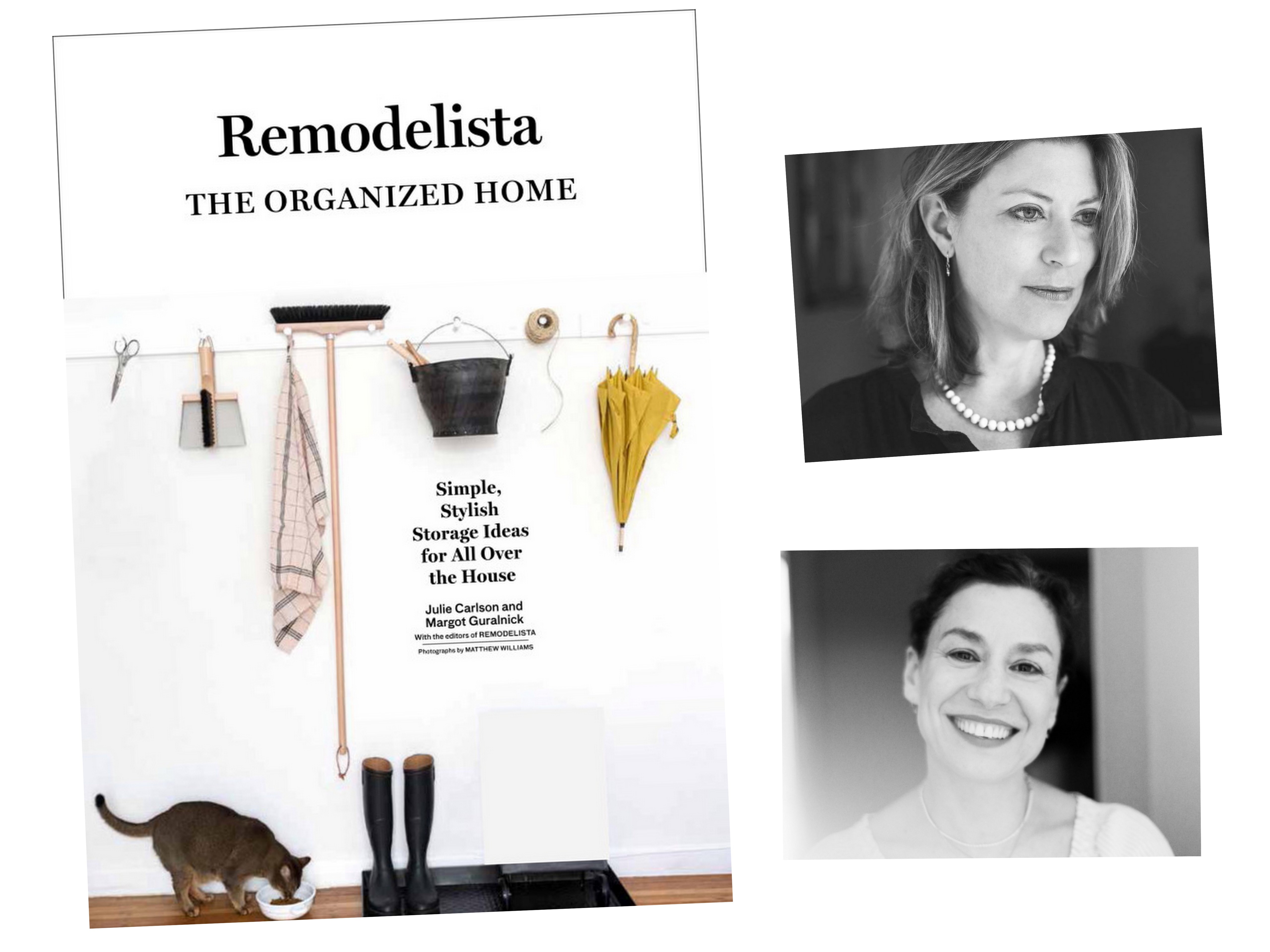 Sponsor of this week's episode: Lifesum
~Visit the Top Ranked Health & Fitness app and receive 30% off the Premium Membership. ~Visit
lifesum.com/simple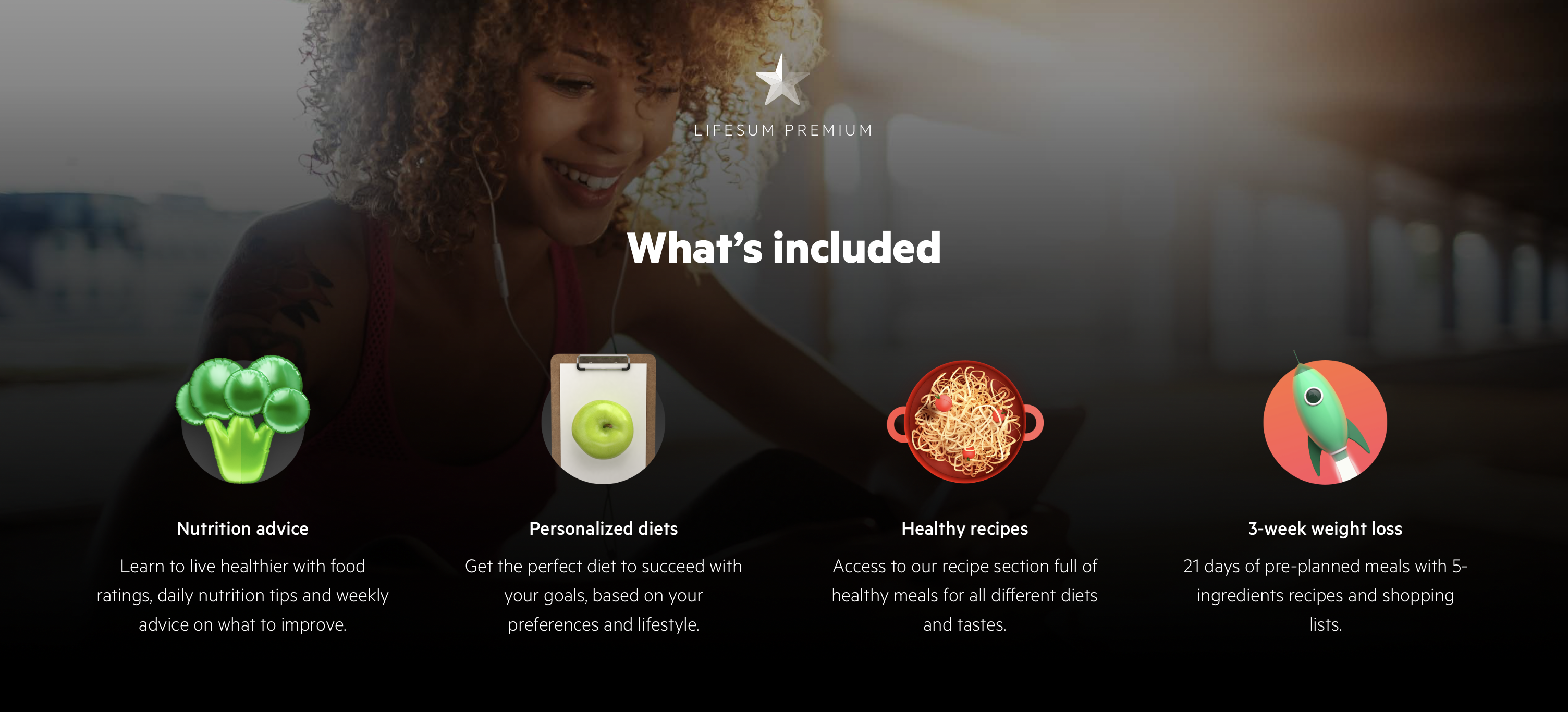 Download the Episode
---
Sun, 21 January 2018
192: Susan Hermann Loomis Talks France, Food & Julia Child
~The Simple Sophisticate, episode #192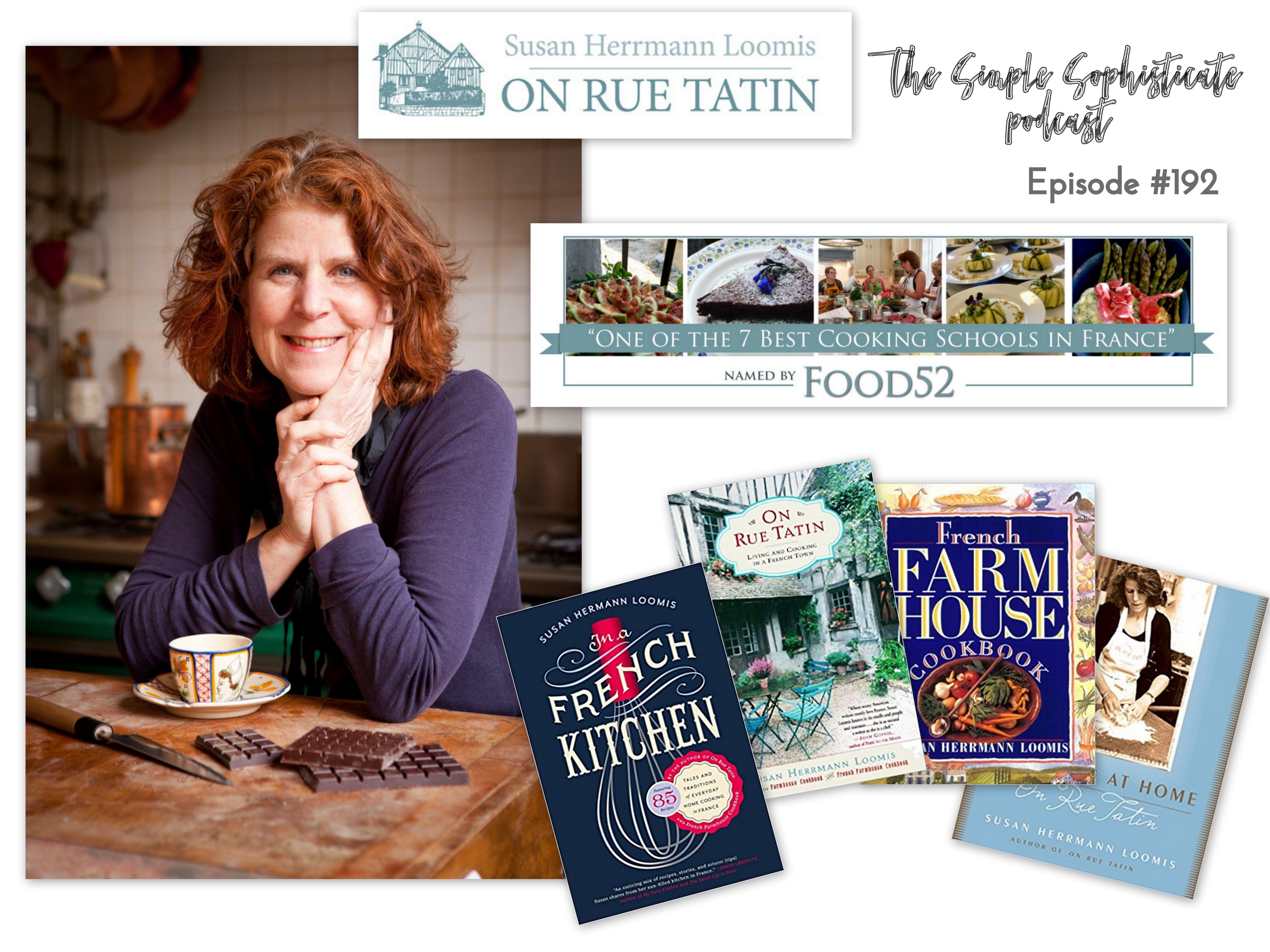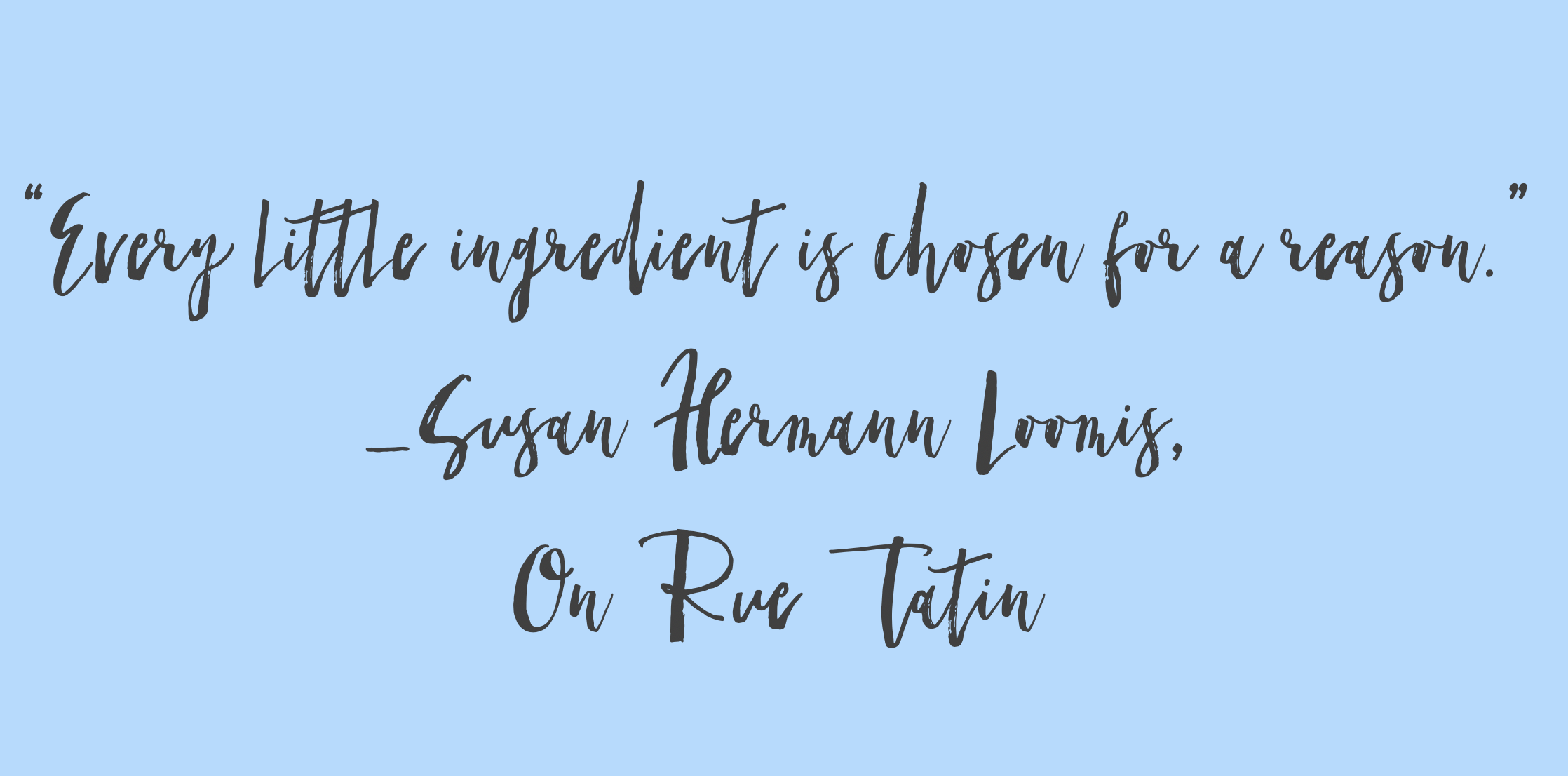 On today's episode of
The Simple Sophisticate
, author, award-winning journalist, expat living in France and proprietor of the acclaimed cooking school located in France, Susan Hermann Loomis joins me to talk about so many of TSLL readers' passions: France, food, and living well (and I cannot forget Julia Child as well). Discover how she came to live in France, her approach to food and cooking, discover what students learn when they enroll in her cooking school and its far more than just learning how to cook extraordinary well, and hear what it was like to sit down in Julia Child's kitchen in Cambridge and have dinner with her. All of this and much more. Be sure to download and have a listen. And look for Susan's new book
French Grill: 150 Refined & Rustic Recipes
will be released June 12th this summer.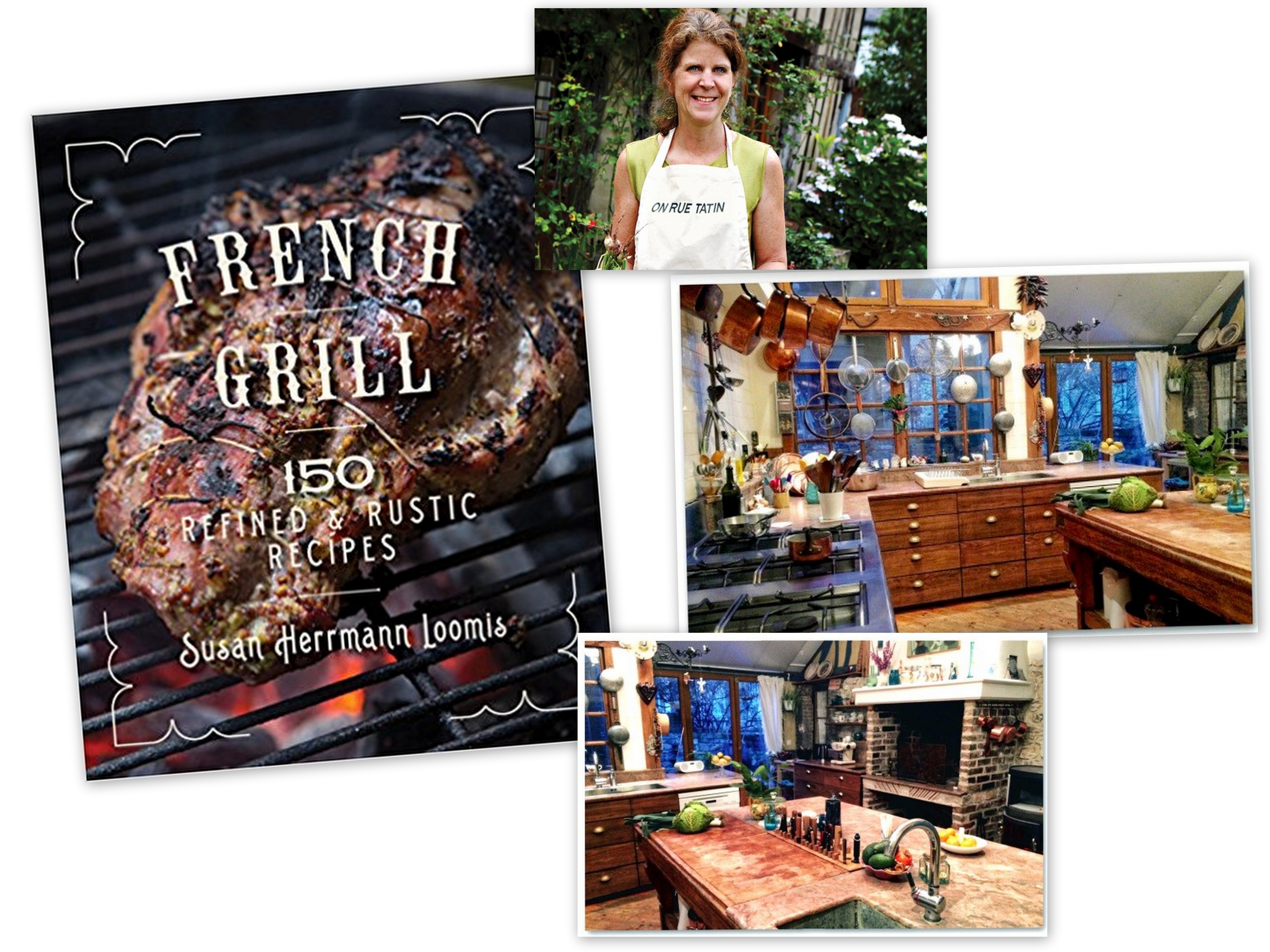 ~Check out her blog
On Rue Tatin
~Discover and Enroll in
Cooking Classes
~Rent Susan's home in Louviers, France, as your vacation rental - learn more
here
~Follow Susan on social media:
Facebook
|
Twitter
|
Instagram
Susan's cookbooks and memoirs:
here
(there are many more!)

Petit Plaisir:
~Susan shared two Petit Plaisirs during our conversation, one is below and the other you will want to tune in for. It is something I enjoy wholeheartedly myself.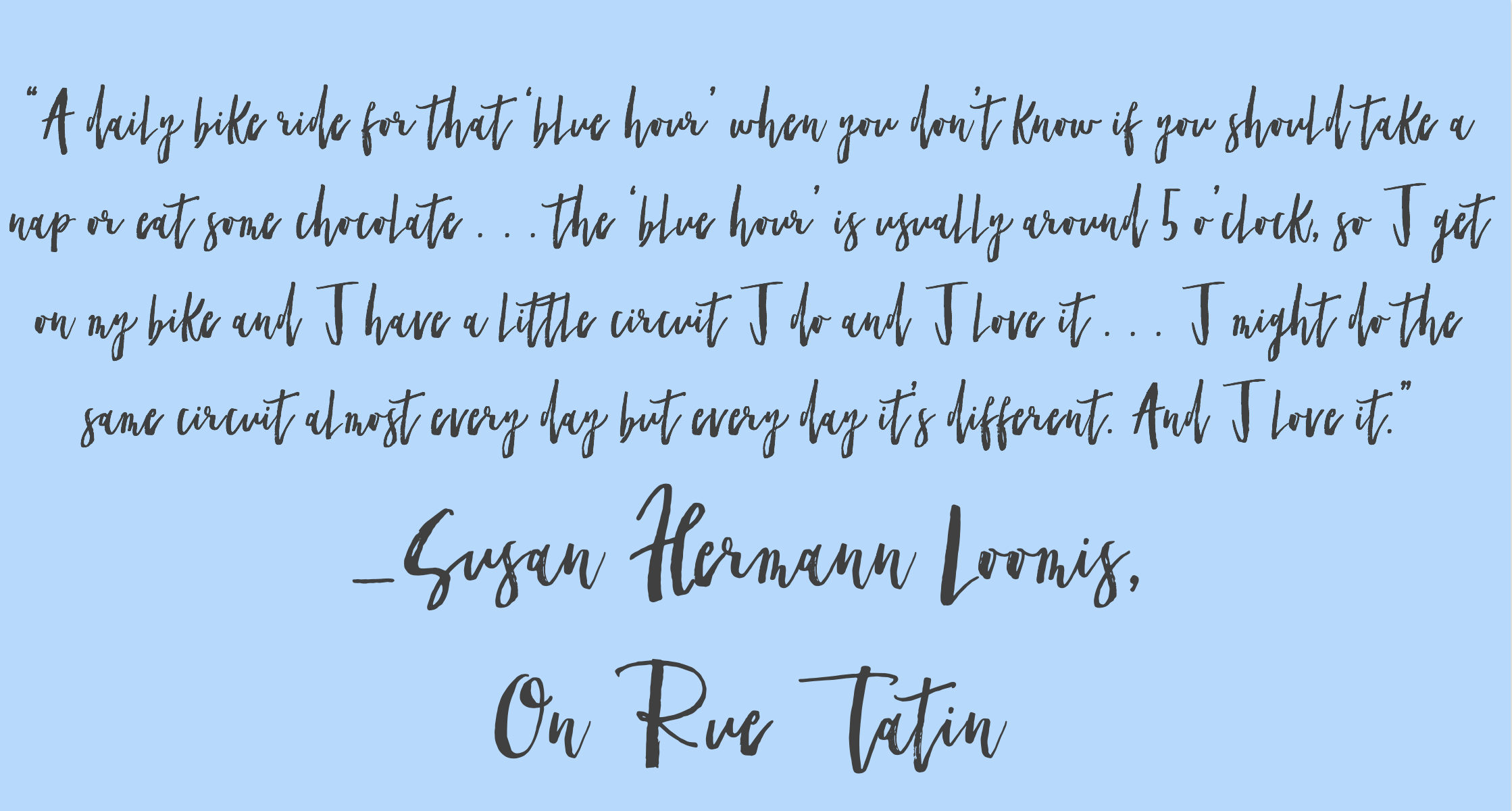 ~Check out more episodes of The Simple Sophisticate here and peruse similar episodes below
: ~189:
Jamie Cat Callan's Parisian Charm School - Love, Life & Savoring It All
~182:
David Lebovitz Talks About Making Paris His Home
~168:
French Everyday Living with Author & Blogger Sharon Santoni
~169:
Understanding the French Culture: My Interview with Géraldine Lepere of Comme une Française
~175:
14 Ways to Eat Like the French — Savor Good Food, Don't Fear It
~SUBSCRIBE to
TSLL's Weekly Newsletter
Sponsor of this week's episode: Lifesum
~Visit the Top Ranked Health & Fitness app and receive 30% off the Premium Membership. ~Visit
lifesum.com/simple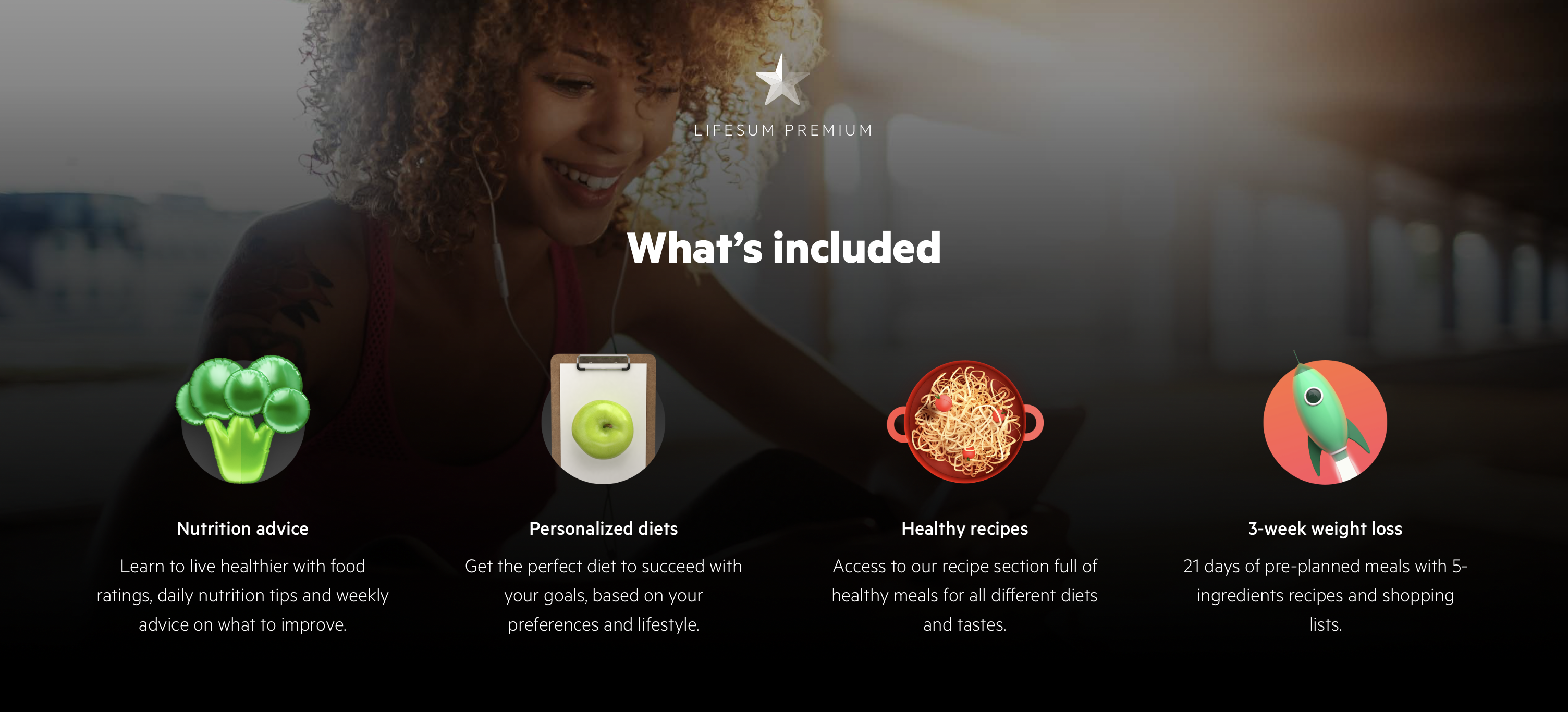 Download the Episode
---
Mon, 15 January 2018
191: Ask Shannon: Paris Travel Attire, Savvy Investment Shopping, Simple, Weekday Dinner Ideas & Totes
~The Simple Sophisticate, episode #191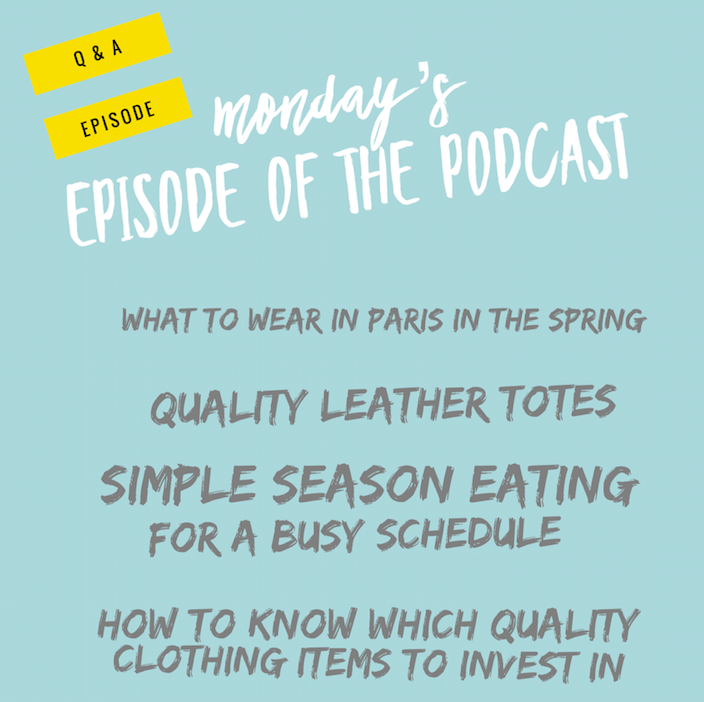 Quality Leather Totes
Hi Shannon - I was going through your capsule wardrobe pieces and I saw the mark and graham brooklyn tote and the cuyana tote listed. I have been looking for a cognac purse and have seen both of these before (in addition to madewell and everlane). Do you have any experience with either brand and/or tote?

Thanks so much!

—Jennifer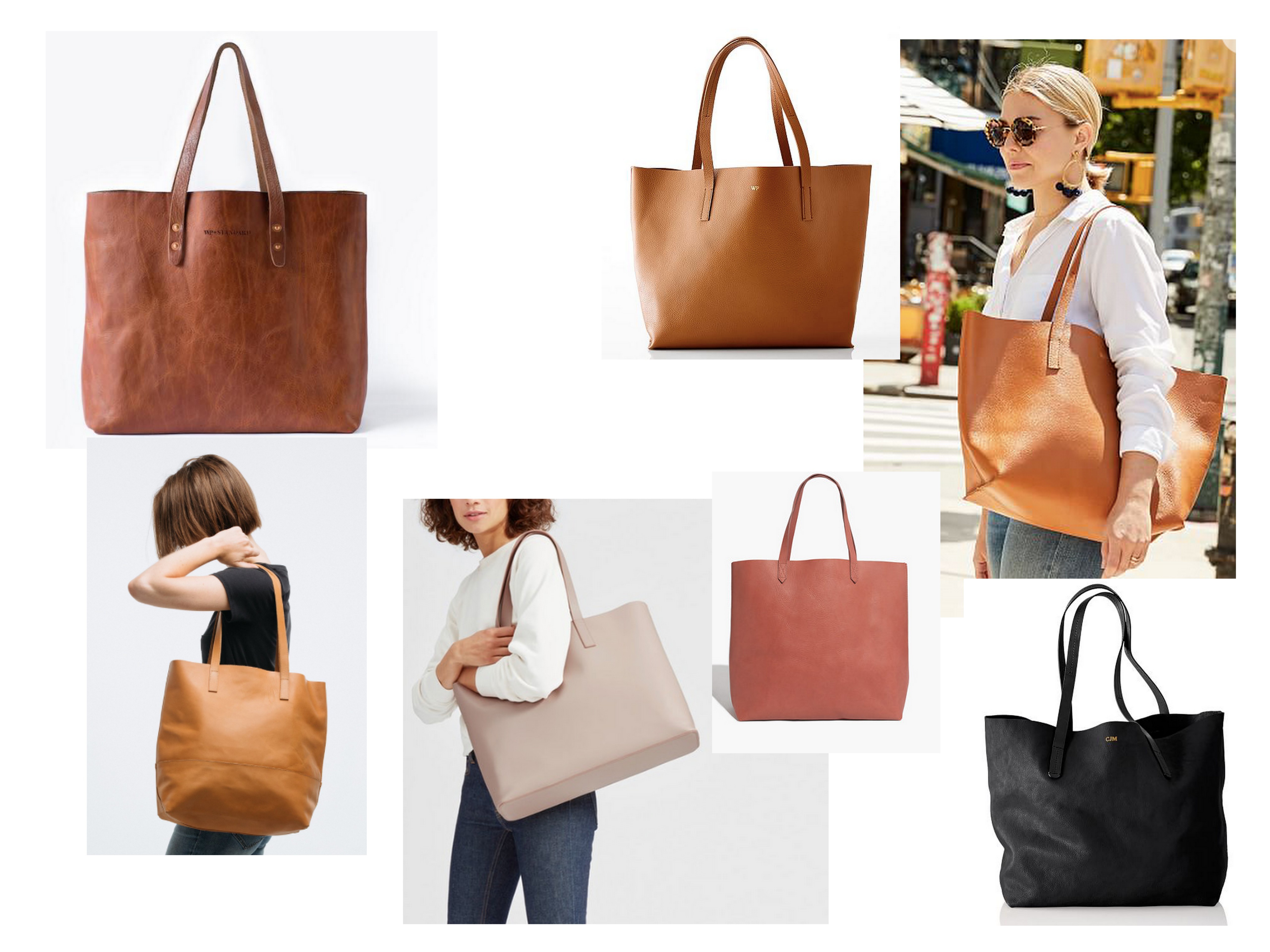 ~
The Vintage Tote Bag
, by WP + Standards, $195 (monogram available), ships for free in the U.S. if order is over $75
~Able,
Mamuye Leather Tote
(more colors available), learn more about the company founded on the mission of being "a lifestyle brand focused on ending generational poverty by working with women who have often overcome extraordinary circumstances. We manufacture directly in the communities we wish to impact, both locally and globally, creating jobs and ending the cycle of charity dependency"
here
. $178
SHOP THE OPTIONS:
[show_shopthepost_widget id="2988960"]
How to Know Which Quality Clothing Items to Invest In
I am currently binge listening to the podcasts for the umpteenth time and you speak to quality over quantity frequently, with which I completely agree. However, how is one to determine what brands/items are quality without having to spend a fortune playing trial and error... Thanks so much in advance! Keep up the awesome work, I look forward to every post and podcast! —Jennifer
Follow these tips
:
Check the label

While not in every scenario is paying more money equivalent to a quality item, often it is. However, do your due diligence, and following the below four steps as well to ease your mind if you are new to a particular designer.

Try it on, feel the fabric, check seams, and see how it has been made.

Natural fabrics such as cotton, silk, linen and wool will last longer than synthetic fabrics; however, even natural products can be diluted - check the fiber quality and density - feel it. The more fiber, the longer it will last.
Look at the buttons and buttonholes: is the stitching tight? This is a good thing. If there are loose threads, this is a bad sign.
Clothing with lining is normally a very good sign, just make sure to check the seams.
Interfacing in collars and cuffs is a good sign as well as it creates the intended structure, but also takes more time and money to construct.

Look to experts in the field you trust - stylists, designers, bloggers, fashion columnists, critics
Have patience. You may have to try on more than a few different brands to find one that not only is top quality but works well on your body type and is to your taste.
Don't be afraid to return the item if it just doesn't feel right for you.
~
How to Find Your Signature Style
~
The Perfect Trench is Personal
Simple Seasonal Eating for a Busy Schedule
Hi Shannon!

I have to be at work by 7:30 am every day and don't get home until 5:30 pm or later. So there's not much energy left to get up early to cook breakfast or spend a couple of hours in the kitchen cooking dinner. I don't mind spending maybe an hour cooking dinner and cooking enough so I could eat it for lunch or supper another time during the week.

I love the idea of eating with the seasons like you've mentioned. Can you recommend any books, cookbooks, etc. that might have sample menus and simple recipes so you can eat whatever is in season at the moment but use easily found ingredients and the recipes don't require you to be a trained chef spending most of the day in the kitchen? I've tried to come up with my own menus but haven't had much success and found it exhausting. Any recommendations you can give me is greatly appreciated.
Thanks for all you do!

Marty
Capsule Menu Details and Seasonal Menus
Simple go-to weeknight dinners for a busy schedule:

Goal: A protein, a low-starch vegetable (prepared in a simple manner roasted, steamed, etc.), and a side of whole grains (brown rice, forbidden rice, quinoa, couscous, barley, etc.)

EX: a single salmon fillet pan-fried seasoned with salt and pepper, roasted broccoli with extra virgin olive oil, salt and pepper, and black rice (forbidden rice).
EX: Lunch or simple and done dinners: Salad greens (baby spinach or arugula), topped with homemade vinaigrette, tossed with a grilled protein - fish, chicken, lean beef, etc., added roasted sliced almonds, walnuts or pine nuts, and a tablespoon of freshly grated cheese.

How to Enjoy Eating Every Day and Love the Results, episode #165 - seasonal cookbooks are listed on point #10
My homemade vinaigrette recipe:

1 cup olive oil
1/3 cup balsamic vinegar
1 tablespoon Dijon mustard
1 teaspoon freshly ground pepper

View all of TSLL Recipes here
What to Pack for a Trip to Paris in the Spring
Hi Shannon-

I am going to Paris this spring for a few weeks and I don't want to sacrifice style for comfort and good sense. What would you recommend wearing to walk and walk and enjoy the trip without looking like a tourist and keeping my sense of style intact? What shoes to wear!? Handbag? Jewelry?

Any thoughts would be so much appreciated.

Cordially,

Jen from So. California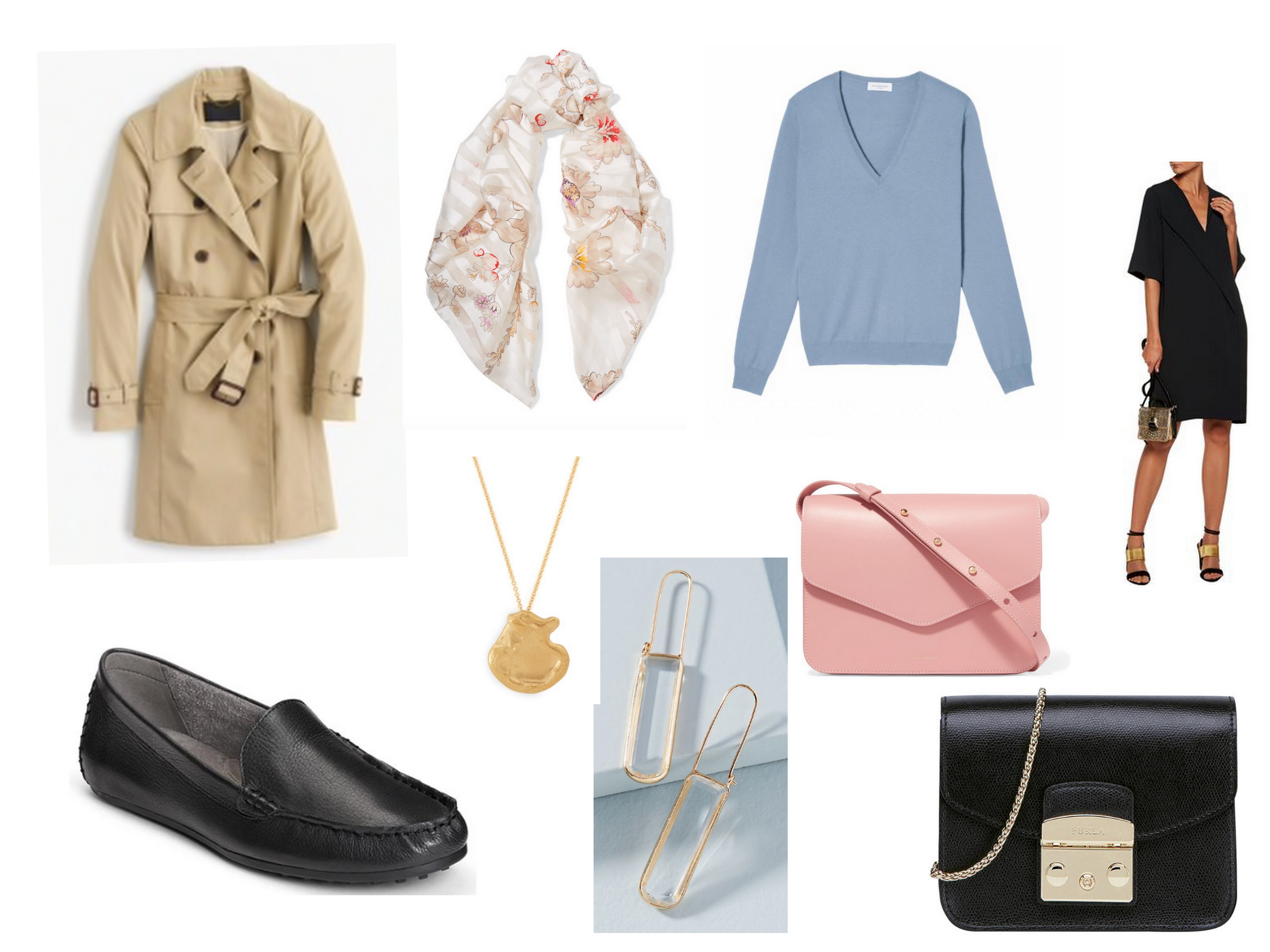 Classic trench (versatile for day and evening) - J.Crew's Icon Trench
Flat shoes - slip-ons with a rubber sole such as Aerosoles
Crossbody bag - investment: Mansur Gavriel (pink or black), mid-range: Furla
Tote (see the first question above)
Minimal jewelry - a favorite necklace - a pendant perhaps, small/medium hoops or studs (above - Anthropologie), watch, a favorite ring
Light, long-sleeve layers - a fine-knit cashmere sweater - perhaps Eric Bombard (the bi-annual sale is currently on)
A beloved scarf - print or solid depending upon the rest of your travel wardrobe - Fendi option above
1-2 Pants/jeans and/or 1-2 skirts Ankle skinny- /straight dark denim is my go-to
One classic, functional dress for dinner, but could work for day - a black shift (above) by Malene Birger or a midi length long-sleeve option from Raoul
SHOP THE OPTIONS BELOW:
[show_shopthepost_widget id="2988959"]
~SIMILAR EPISODES/POSTS YOU MAY ENJOY:
~Ask Shannon Episode of 2017, episode #163
~How to Cultivate Your Style All Year Long, episode #149
~International Travel Prep List, episode #183
Petit Plaisir:
free
takes fewer than 5 minutes
exercise for the brain
timed to challenge yourself
current and historical references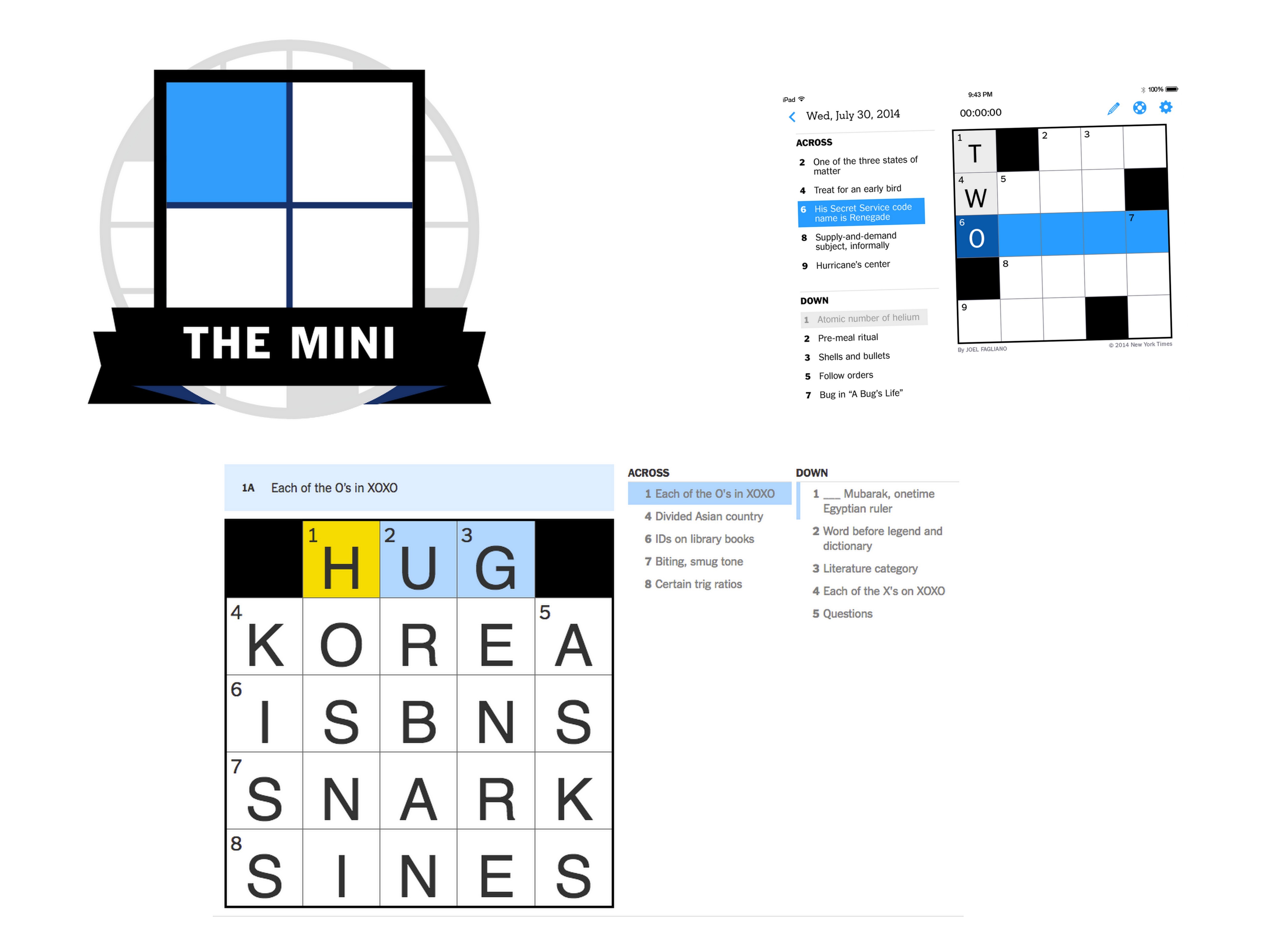 ---